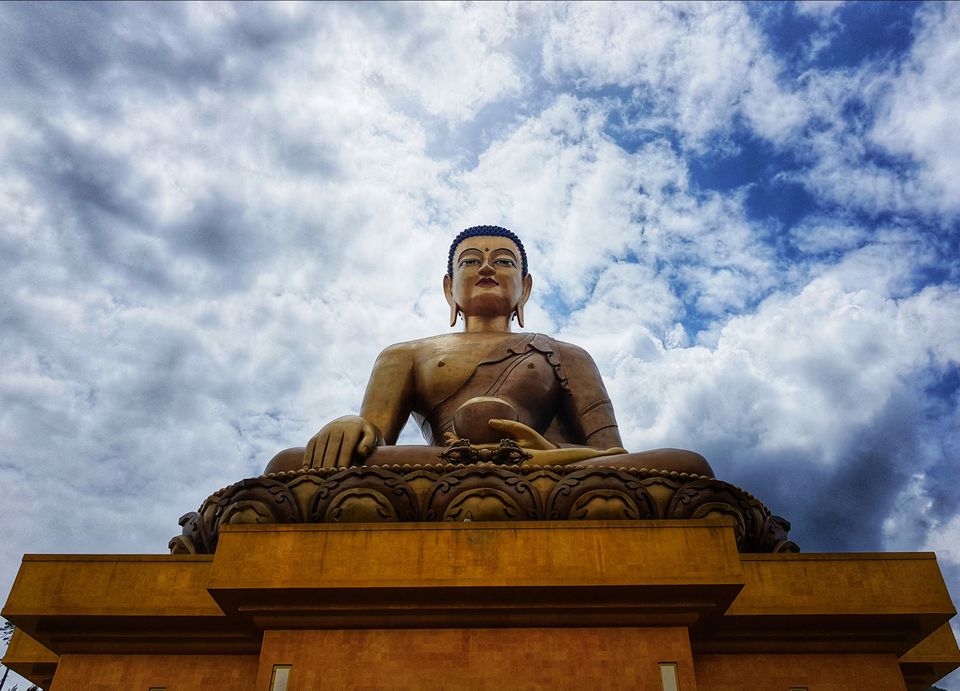 Situated on the ancient Silk Road between Tibet, the Indian subcontinent and Southeast Asia, the Bhutanese state developed a distinct national identity based on Buddhism. The independence of Bhutan has endured for centuries and it has never been colonized in its history. The country's landscape ranges from lush subtropical plains in the south to the sub-alpine Himalayan mountains in the north, where there are peaks in excess of 7,000 metres (23,000 ft). In South Asia, Bhutan ranks first in economic freedom, ease of doing business, and peace and is the least corrupt country as of 2016. Since the 17th century the official name of Bhutan has been Druk yul (country of the Drukpa Lineage, the Dragon People, or the Land of the Thunder Dragon). You can reach Bhutan by air or by road.
Delhi to Kolkata
Flight from Delhi at 1730 Hrs reached Kolkata at around 1935 Hrs. Had some food at restuarant near the Sealdah railway station since we had to board our train to New Jalpaiguri which depart form Sealdah at 2315 Hrs. Fare for 3AC coach is ₹930.
New Jalpaiguri to Phuentsholing to Thimpu
Train reaches New Jalpaiguri next morning around 0915 Hrs(if not delayed). We had our cab waiting at the station which took us to Phuentsholing. Phuentsholing is a border town in southern Bhutan and is the administrative seat of Chukha District. We reached Phuentsholing got our permits to enter Bhutan. Make sure you carry your valid identity proof(passport) along with few recent passport size photos. Indians can also carry their Voter ID cards for verification process. Permits are done between 0900 Hrs to 1700 Hrs(Bhutan Time which is 30 minutes ahead of IST). Saturdays, Sundays and Government holidays are closed for route permits. Phuentsholing to Thimpu is around 147Kms and takes between 4-5 hours to reach there.
Dochula Day excursion and Thimpu sight seeing
After breakfast, we headed to National Memorial Chorten, Buddha View Point. For Dochula pass you need to get some immigration formalities done. Dochula Pass(3150 m) is about 20 km from Thimphu is a concentration of 108 memorial stupas known as "Druk Wangyal Chortens."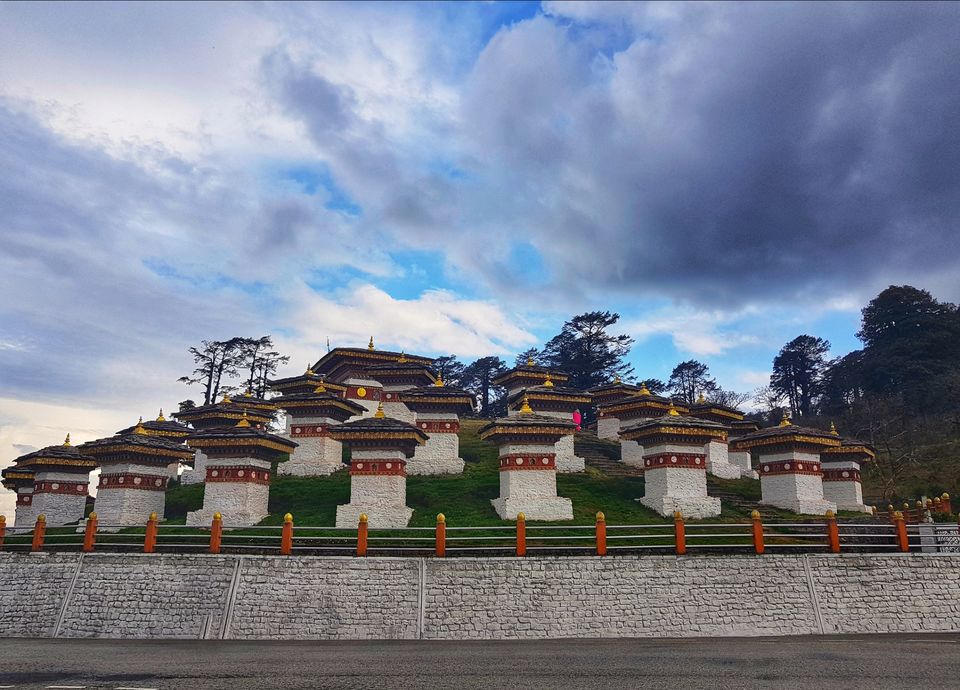 Thimpu to Paro
Paro is at an altitude 2200m, is around 45 minutes drive from the capital city. Places to visit in Paro are Simply Bhutan, National Museum of Bhutan - a 17th century fortress.
Hike to Tiger's Nest(Paro Taktsang)
After breakfast in hotel, we reached the ground zero leading to the Tiger Nest. Tiger nest is a 5-6 hours walk. Perched on a rock overlooking a sheer drop and clings seemingly impossible to a cliff of rock at 900m above the valley floor. It is a prominent Himalayan Buddhist sacred site. In Paro, you must try the Hot stone bath after the hiking to tiger's nest. Hot stone bath is one of the very great experiences Bhutan has to offer. The bath, made of wood is constructed on a ground level outside of the home. The process starts with heating round large river stones on a big fire which is then left to heat for hours. Once the stones are glowing red, they are gradually dropped into a wooden tub filled with water and scattered with Artemisia leaves. The roasted rocks slowly heat the water, thus releasing minerals into the water. The section with hot stones is separated by a wooden bar so there is no danger of getting burnt by stones. And water gradually added depending on one's preference of temperature. It costs around ₹2500-3000 per person.
About the local places
There is a huge market in Thimpu which we visited while returning from Dochula Pass. Bhutanese/Indian Currency is accepted almost everywhere. You can also pay via International cards but it will attract a 5% tax. Their local beer Druk is one of the best I have tasted. In food, you can try Bhutanese red rice along with some fish curry. They make some really delicious Thukpa and noodles. Veg and Non-veg both options are easily available. You won't find any KFC, Mcdonald's etc there. Bhutan doesn't allow any foreign investments on its land and compromise on its culture that dates back to thousands of years. The people still follow the traditional methods of cooking and have a wonderful and spicy Bhutanese cuisine which is one of a kind. Ema Datshi is among the most famous dishes in Bhutanese cuisine, recognized as a national dish of Bhutan. It is made from chili peppers and cheese.