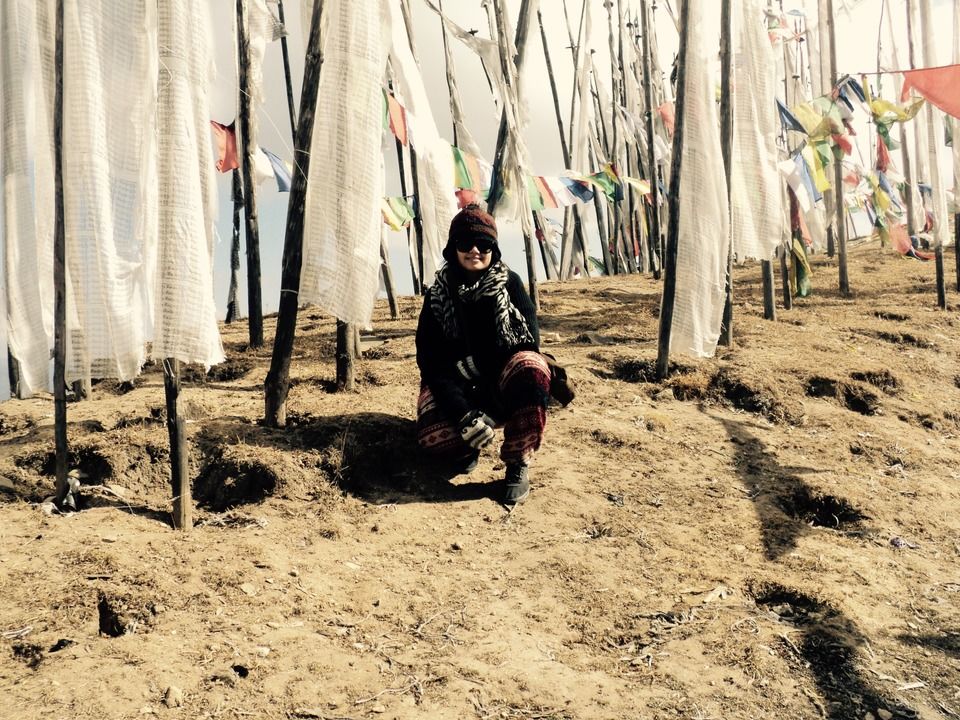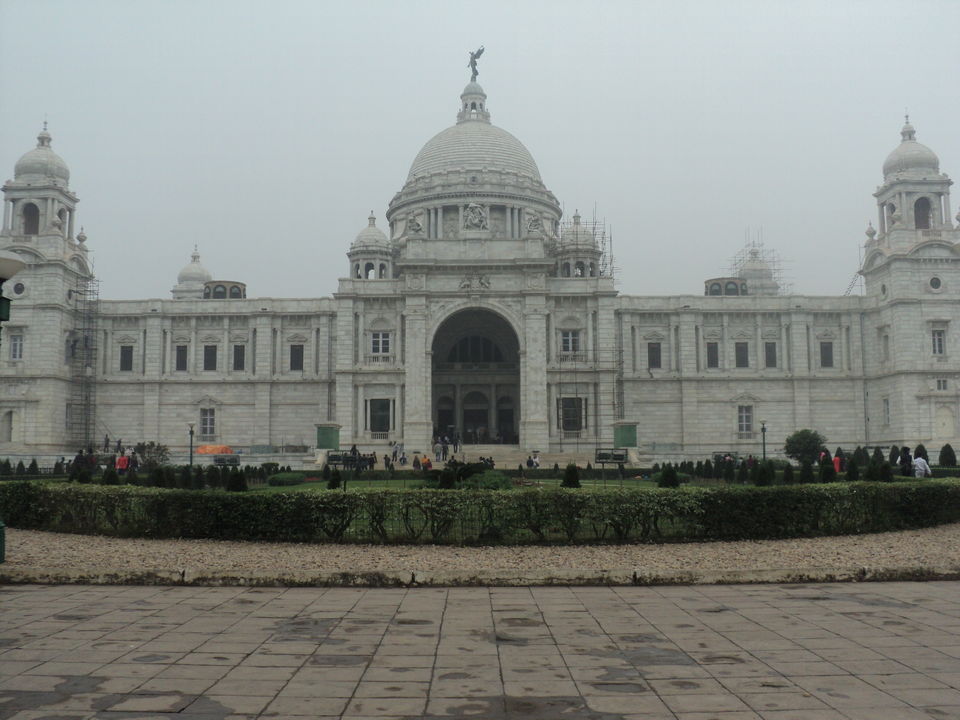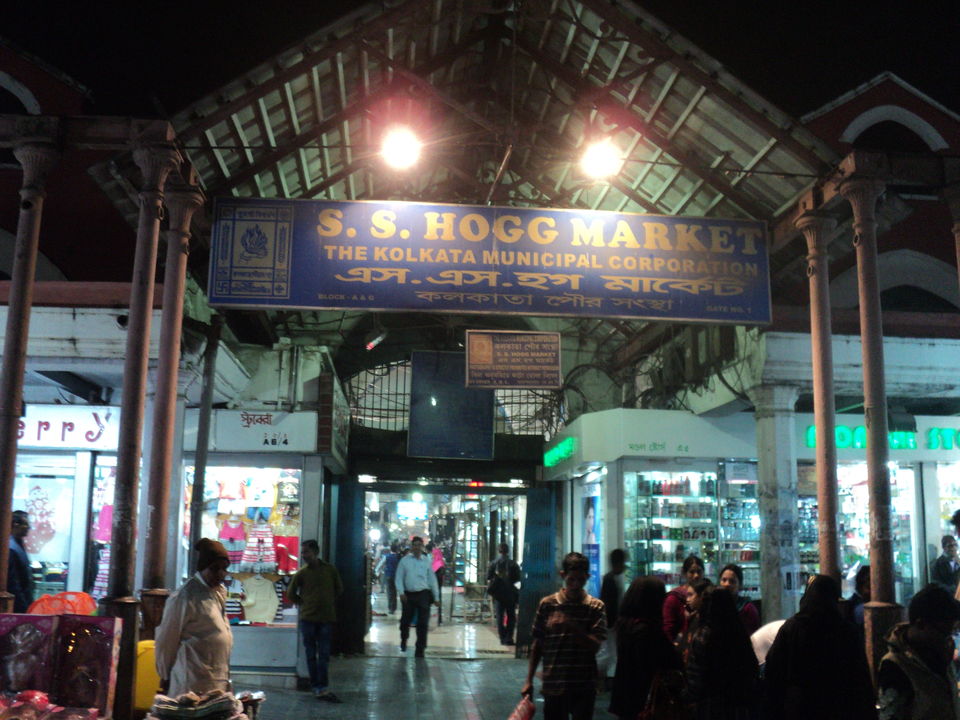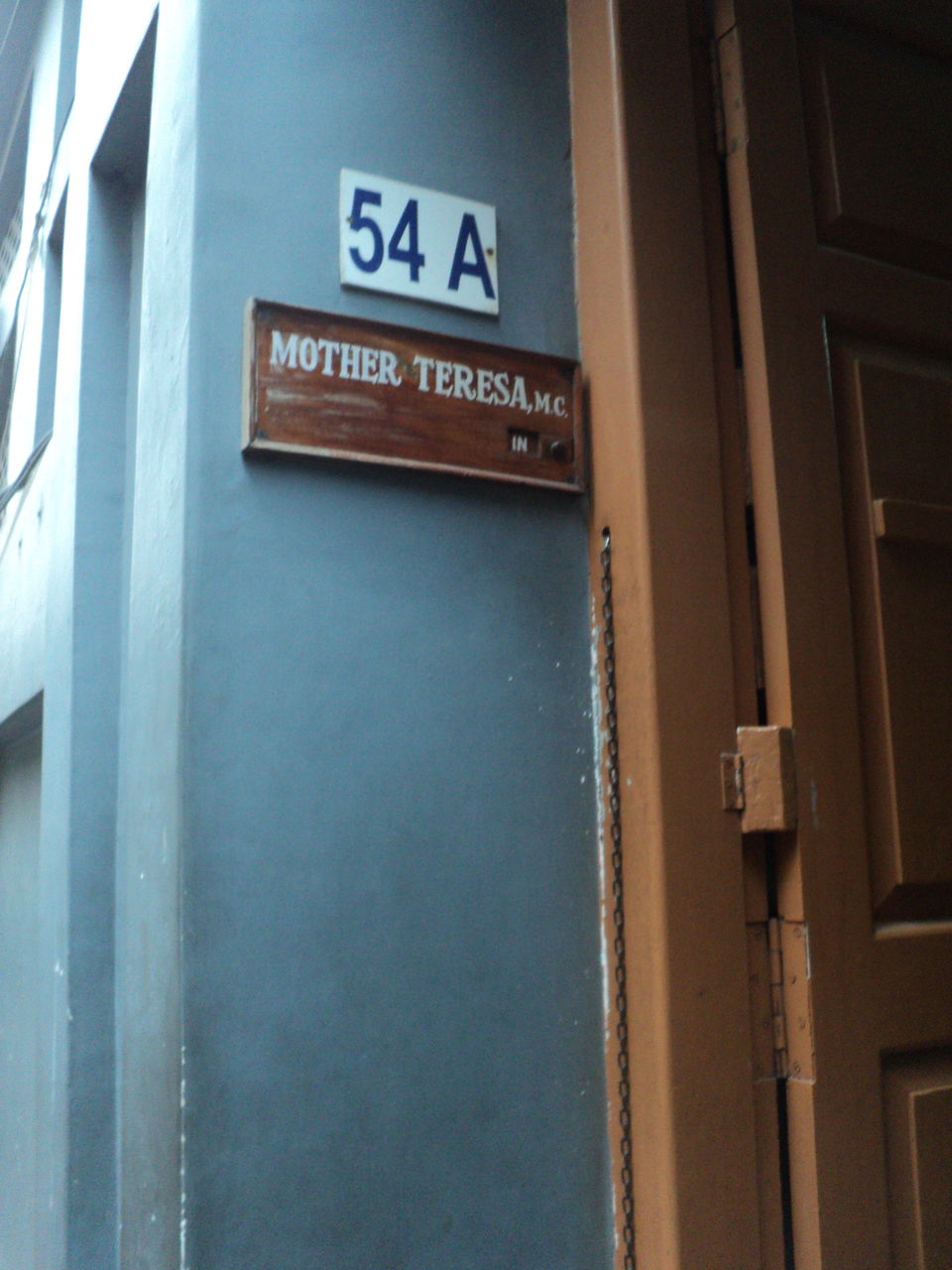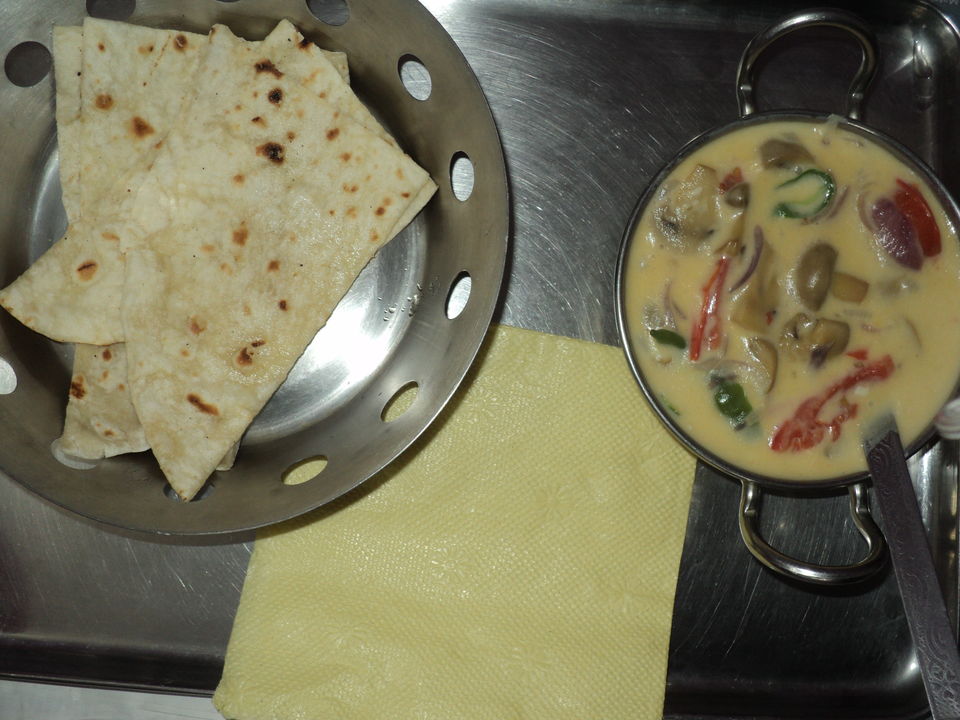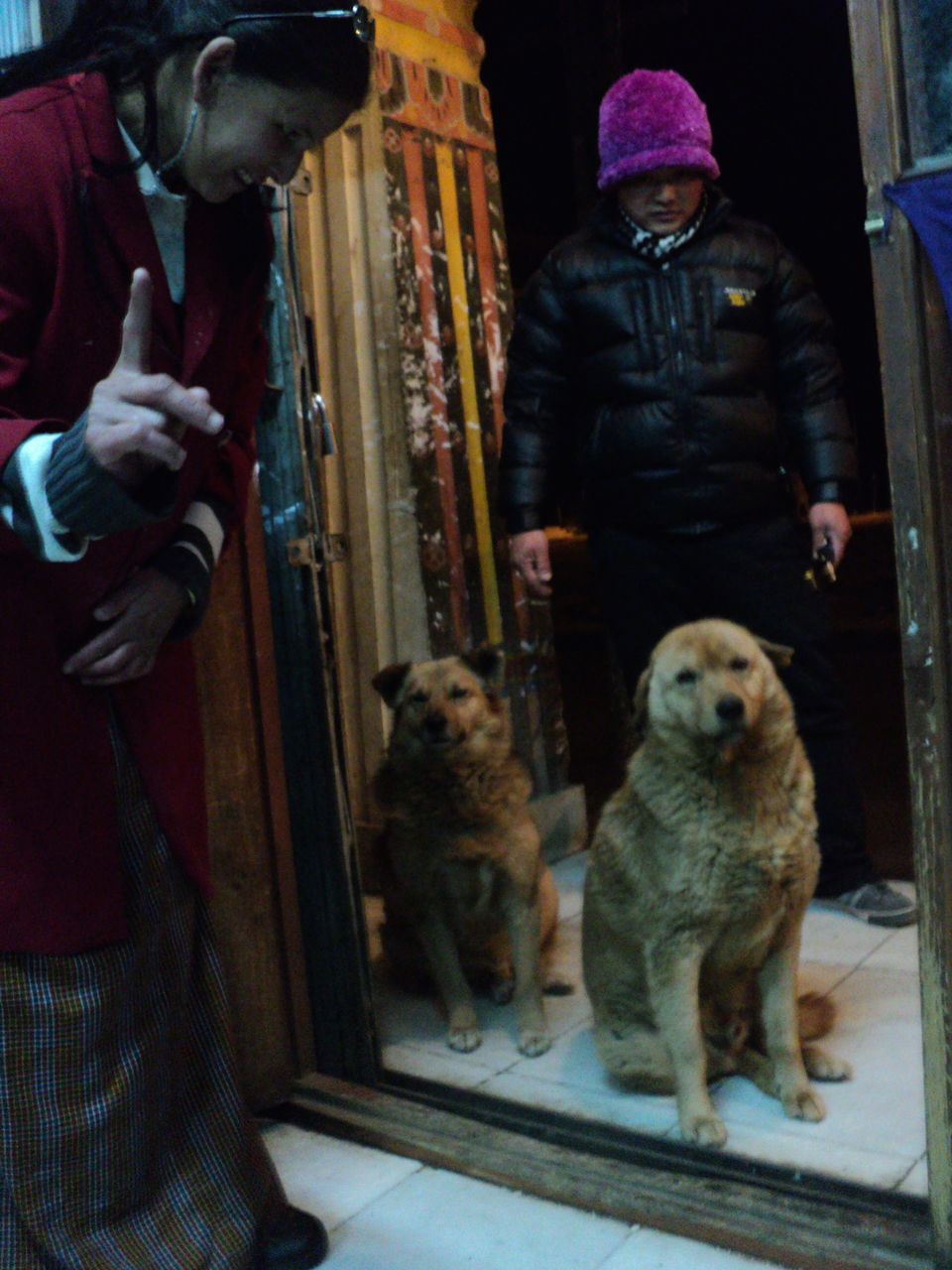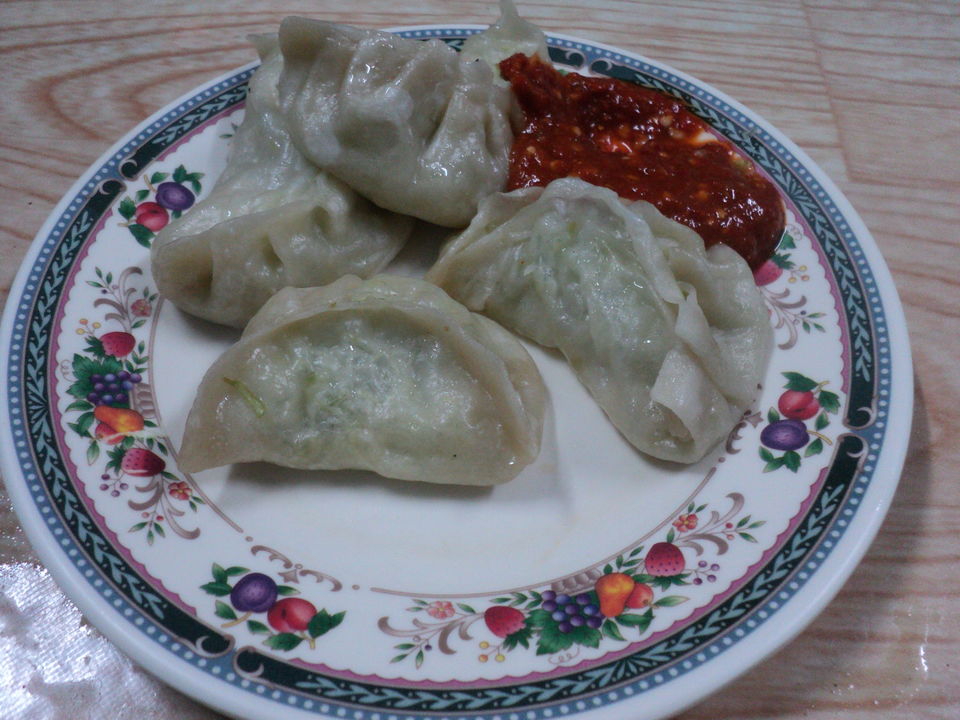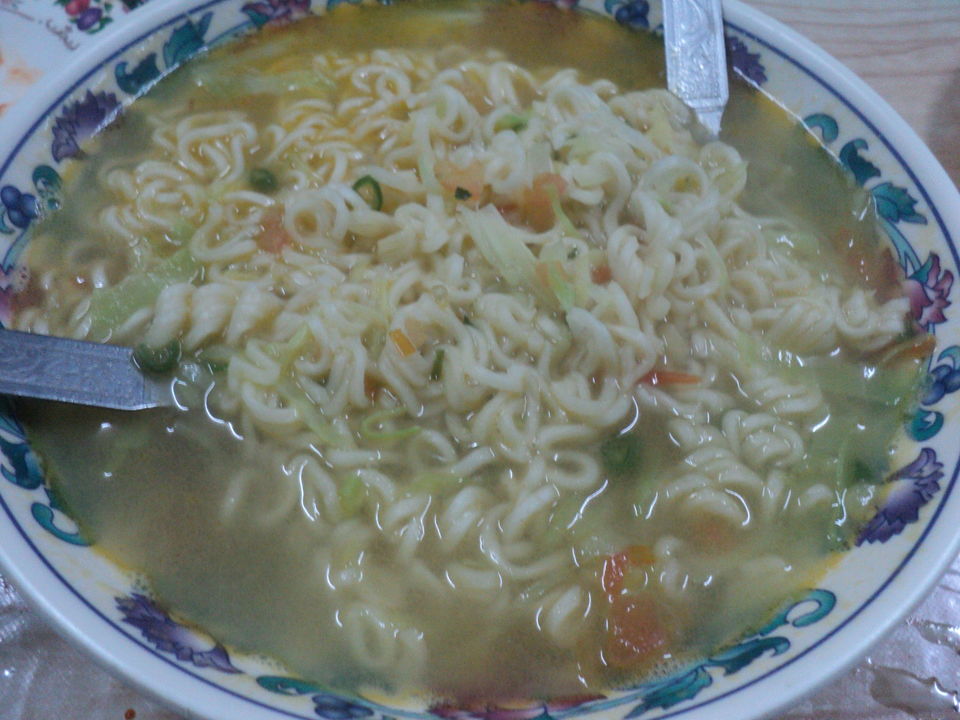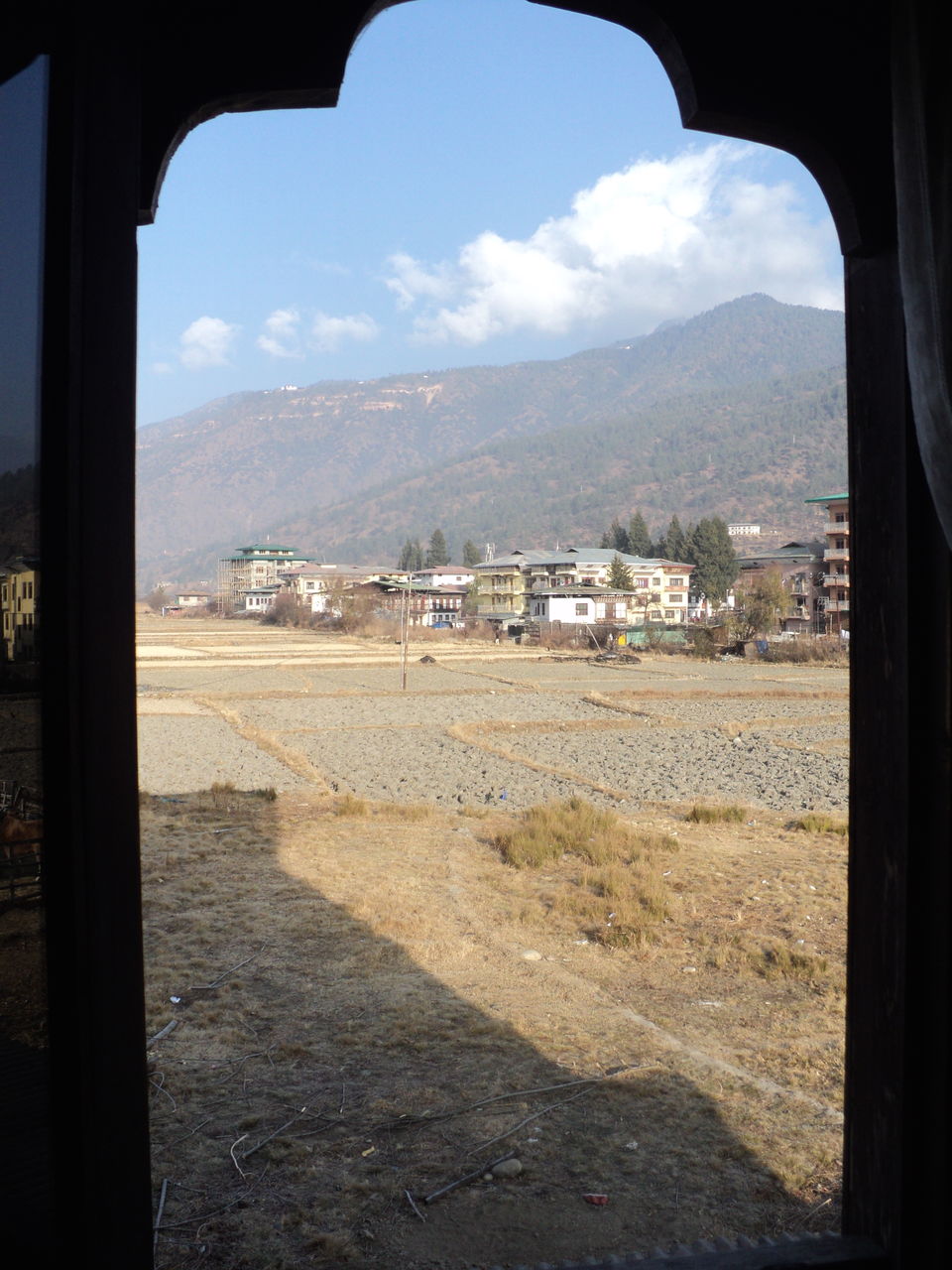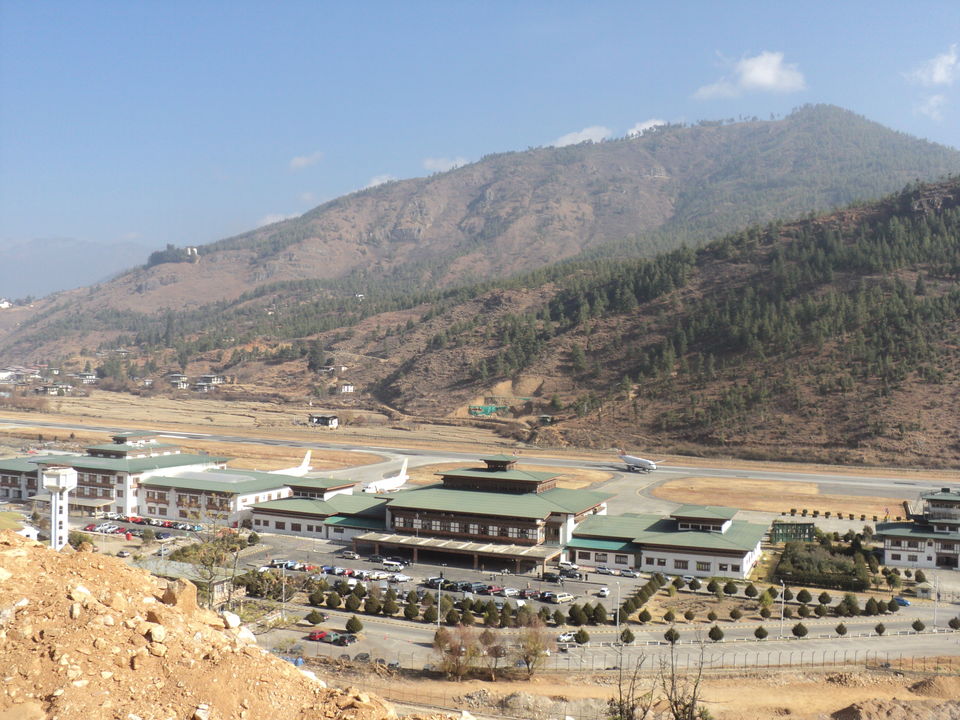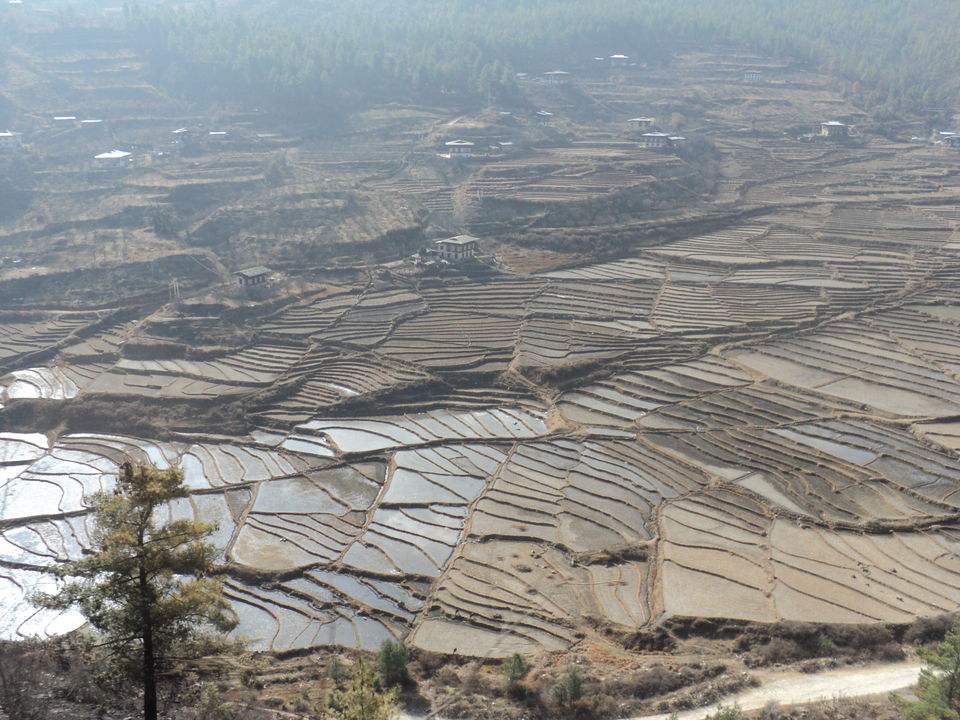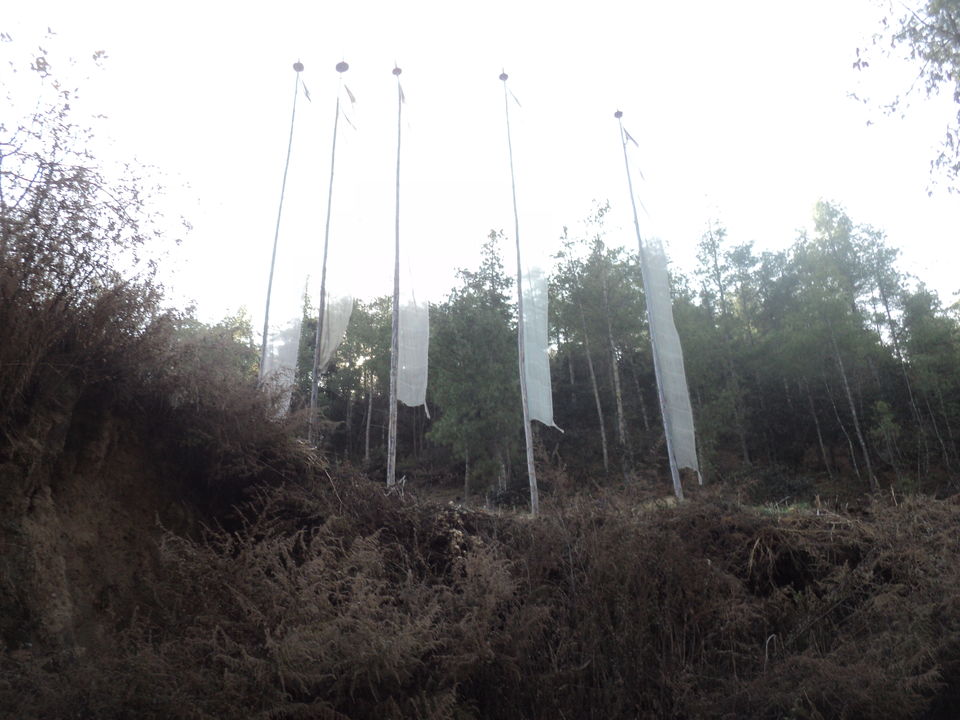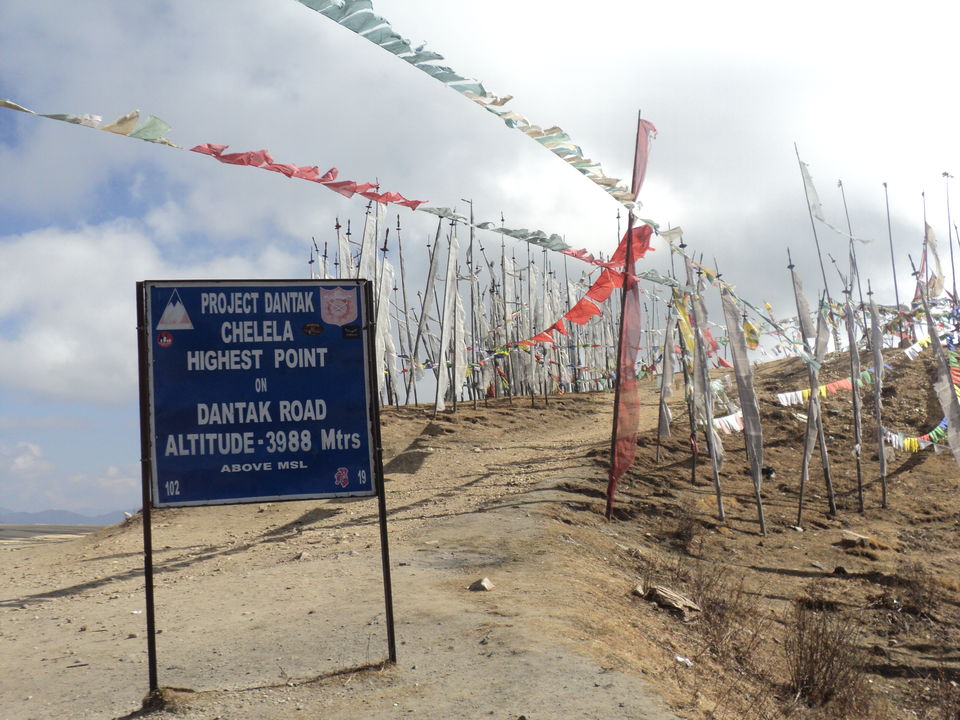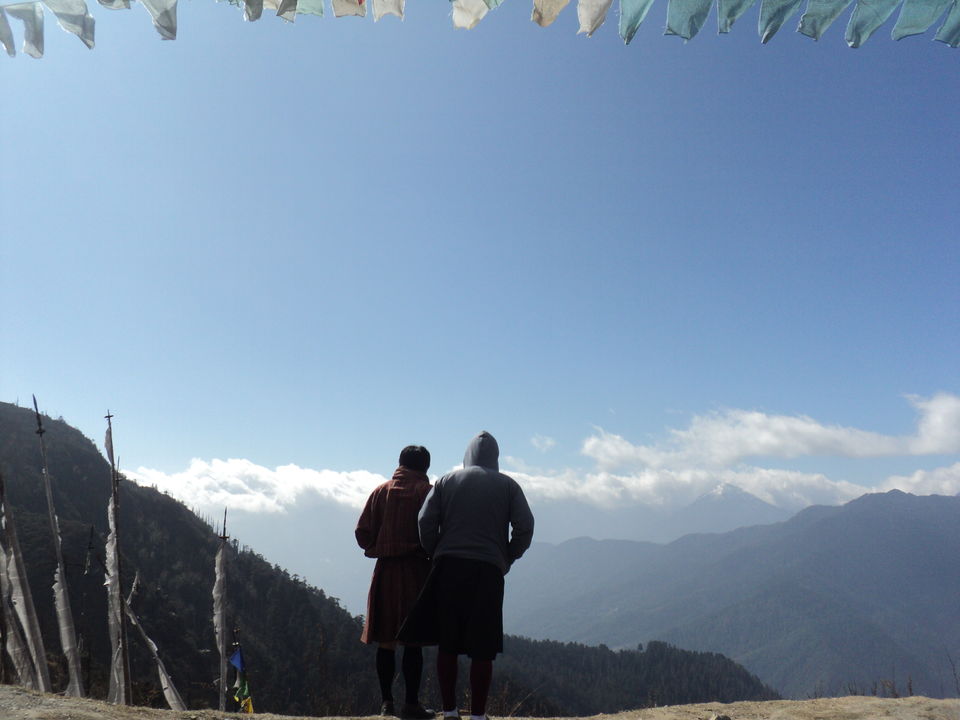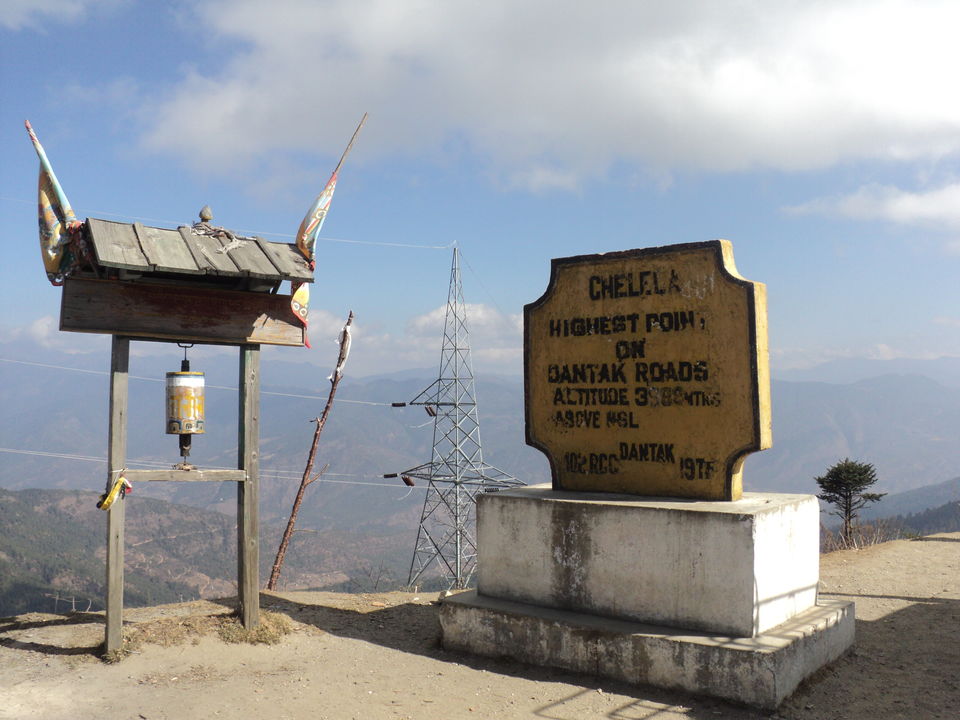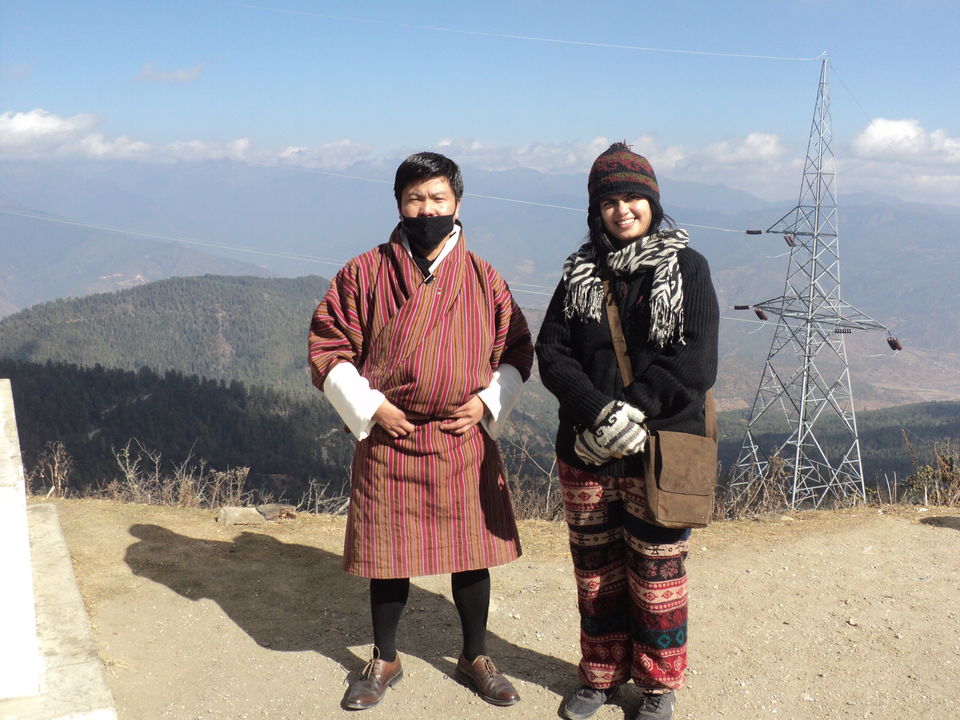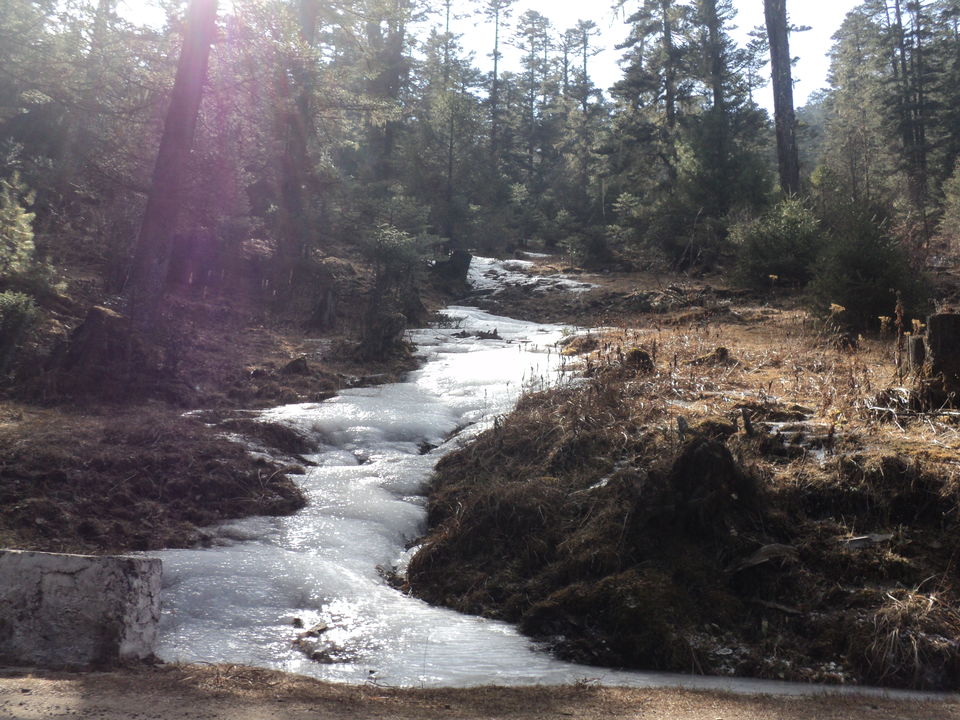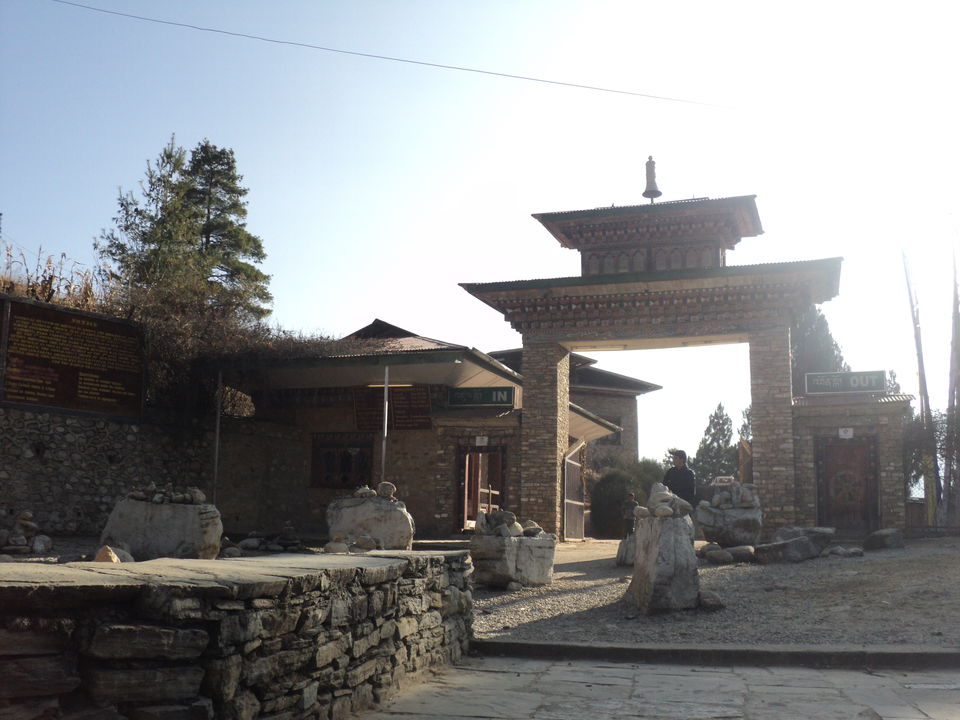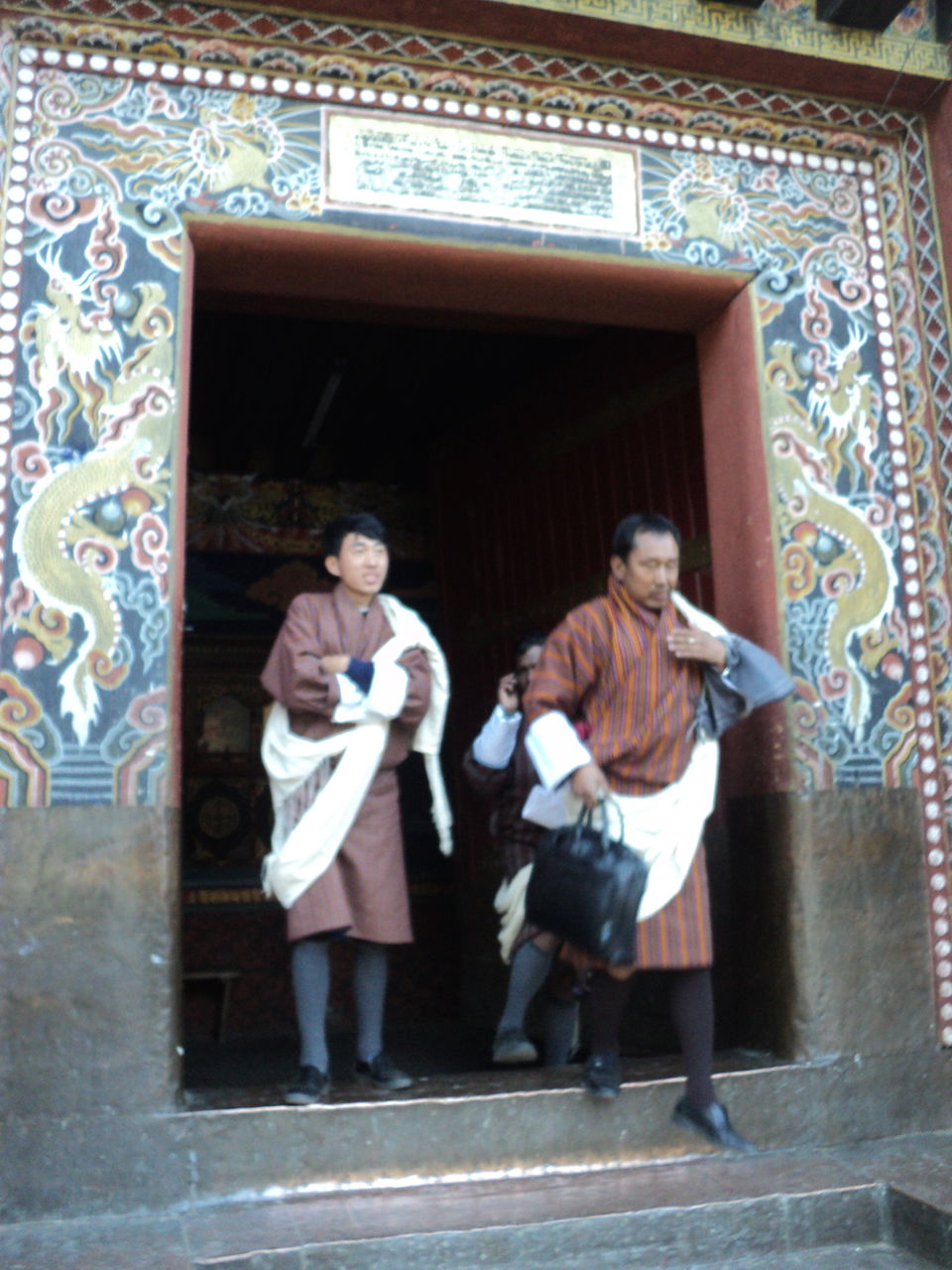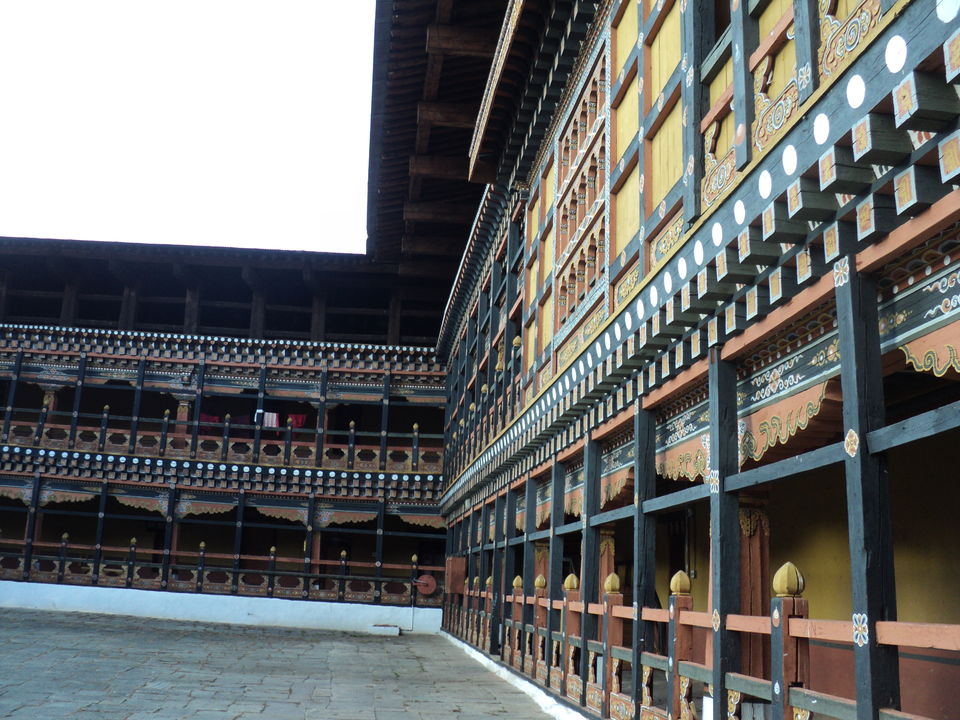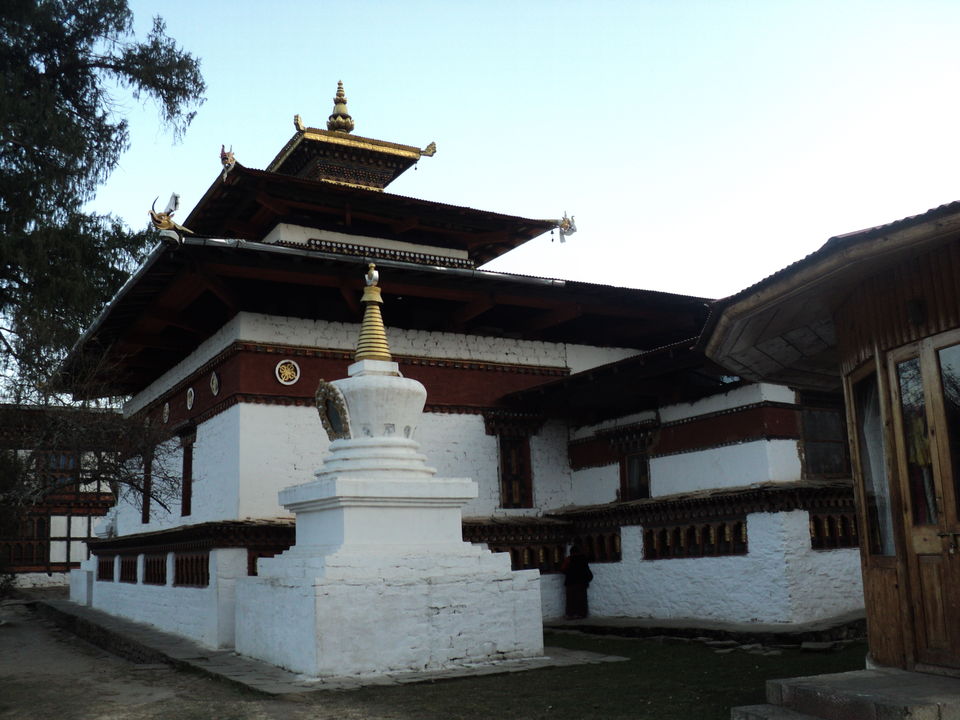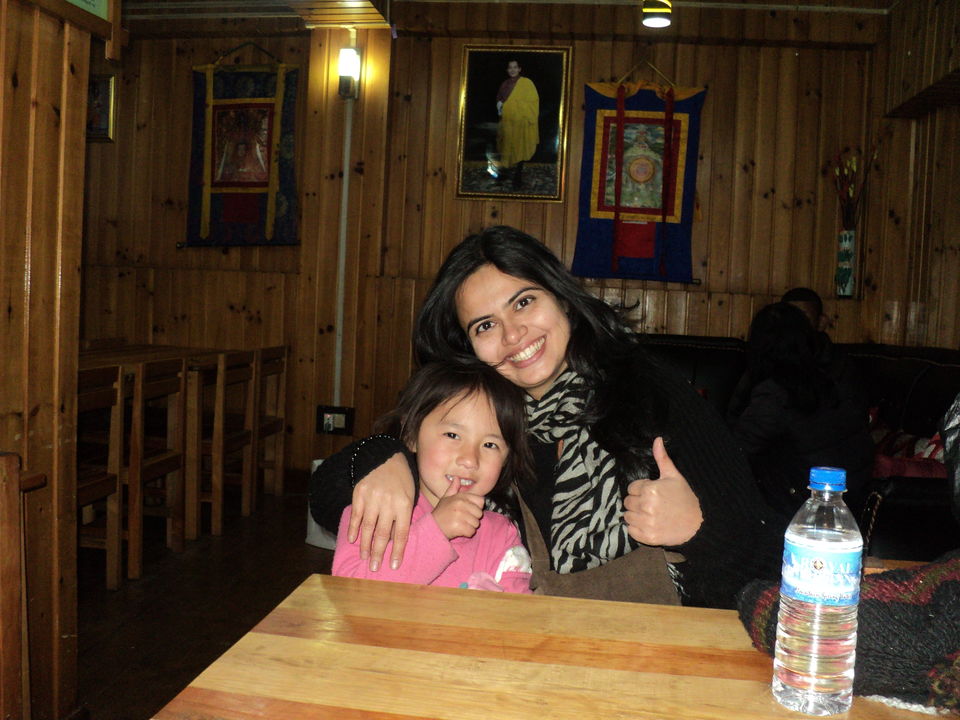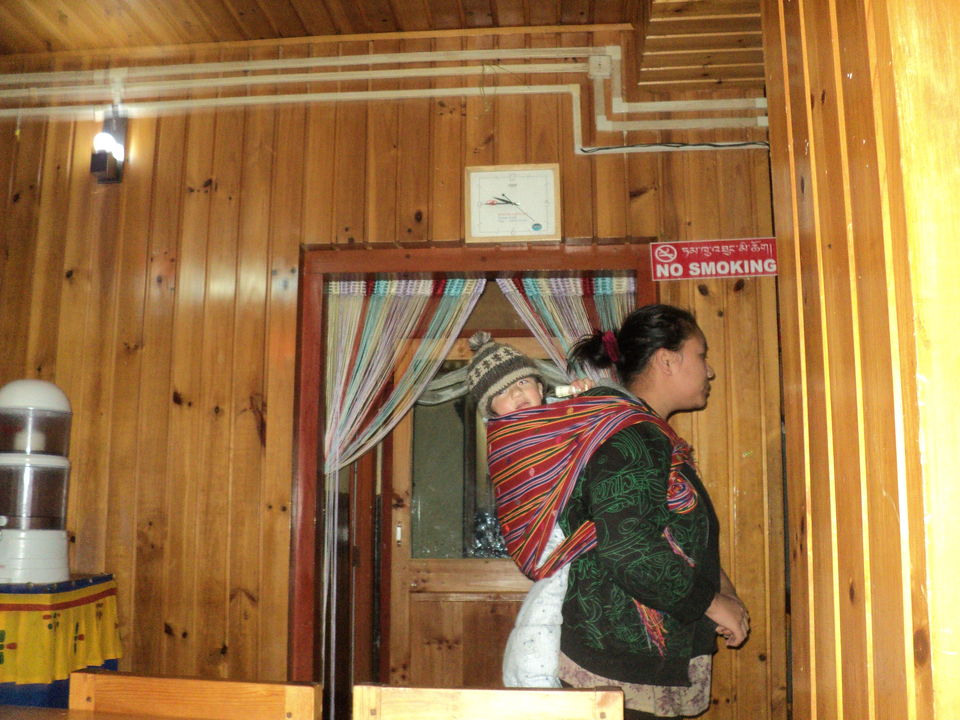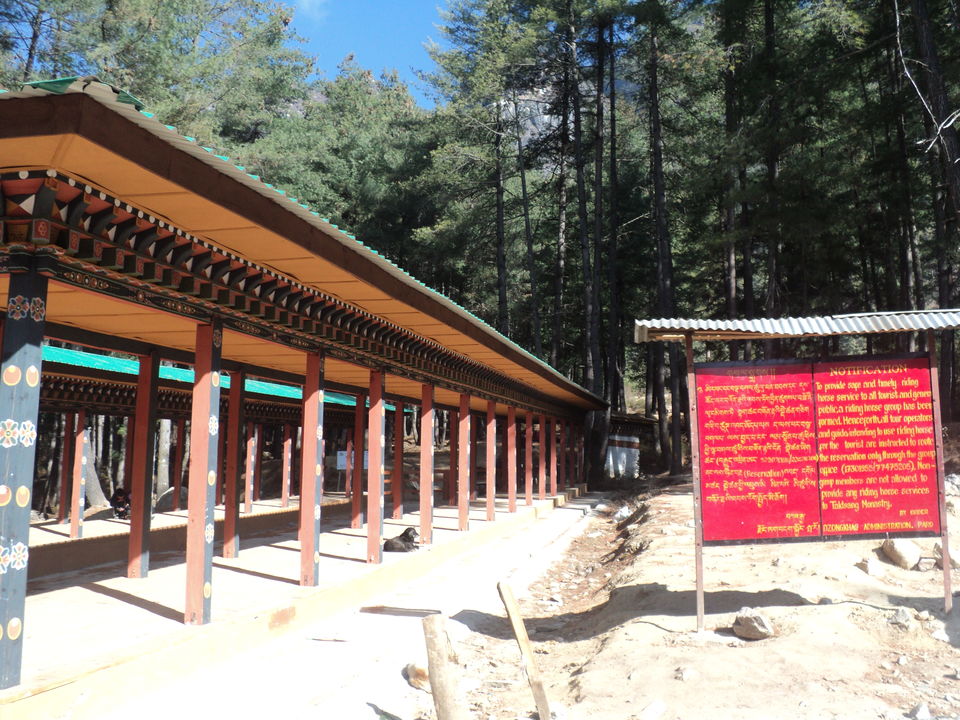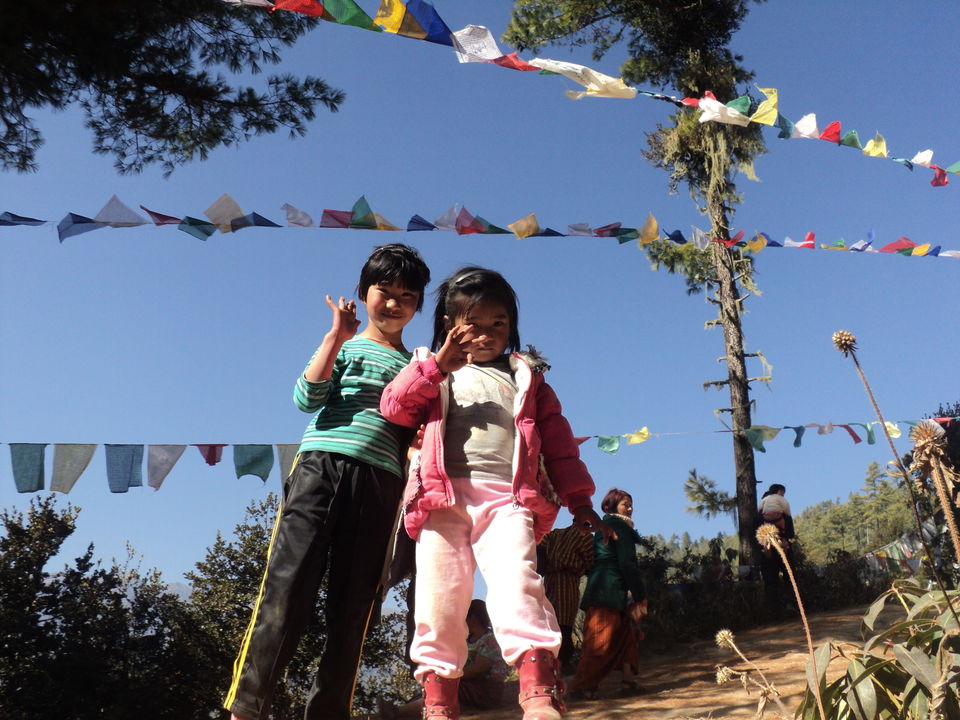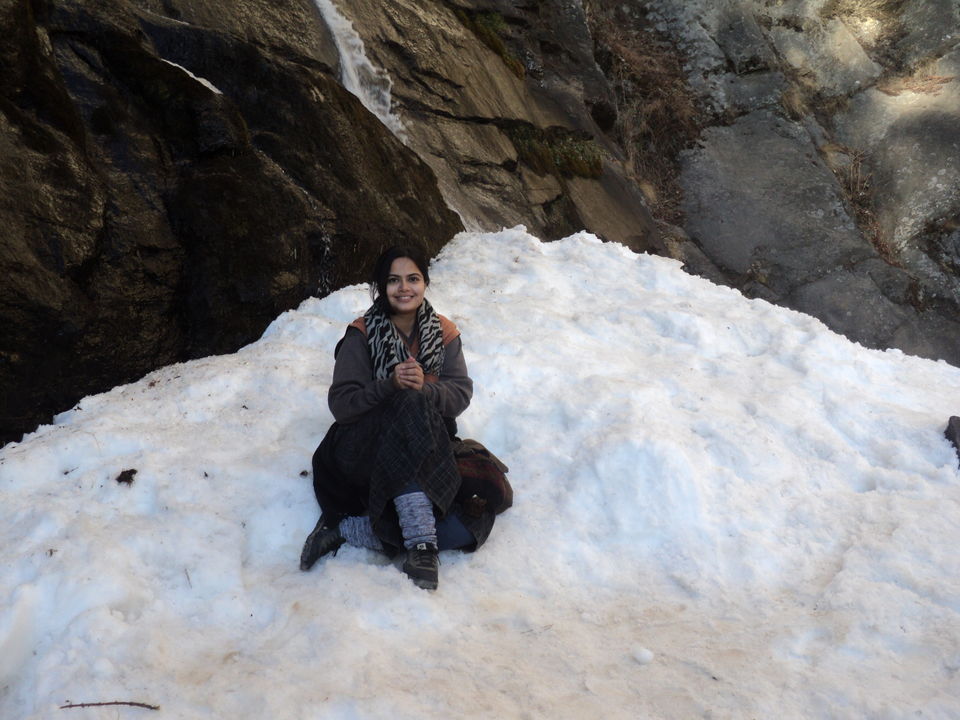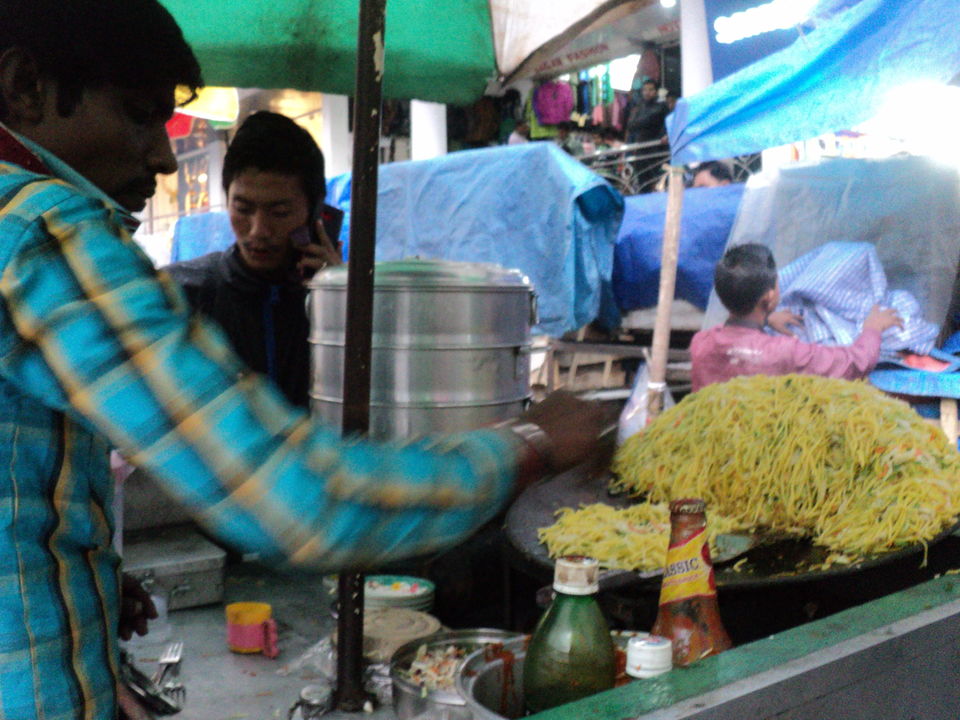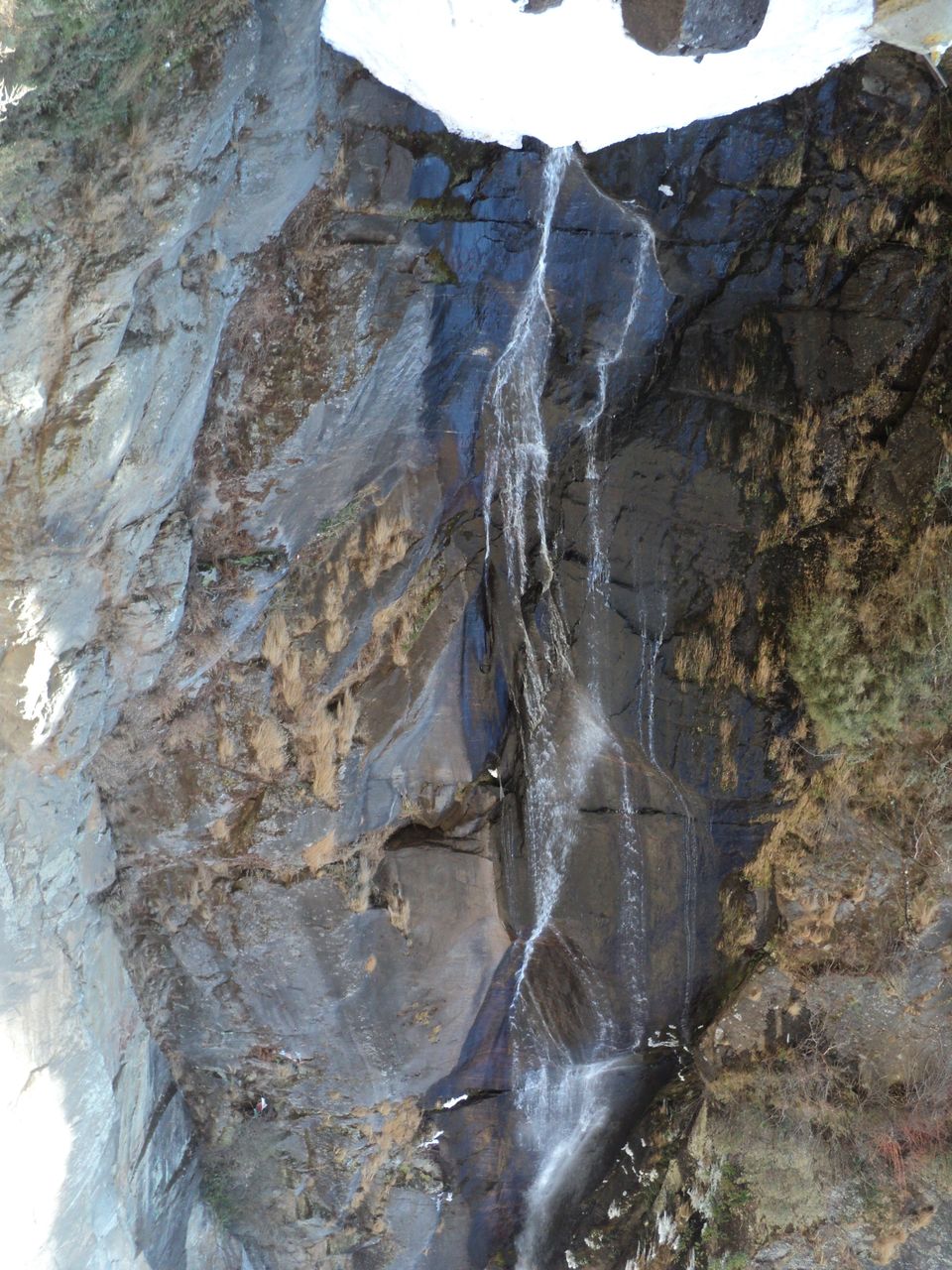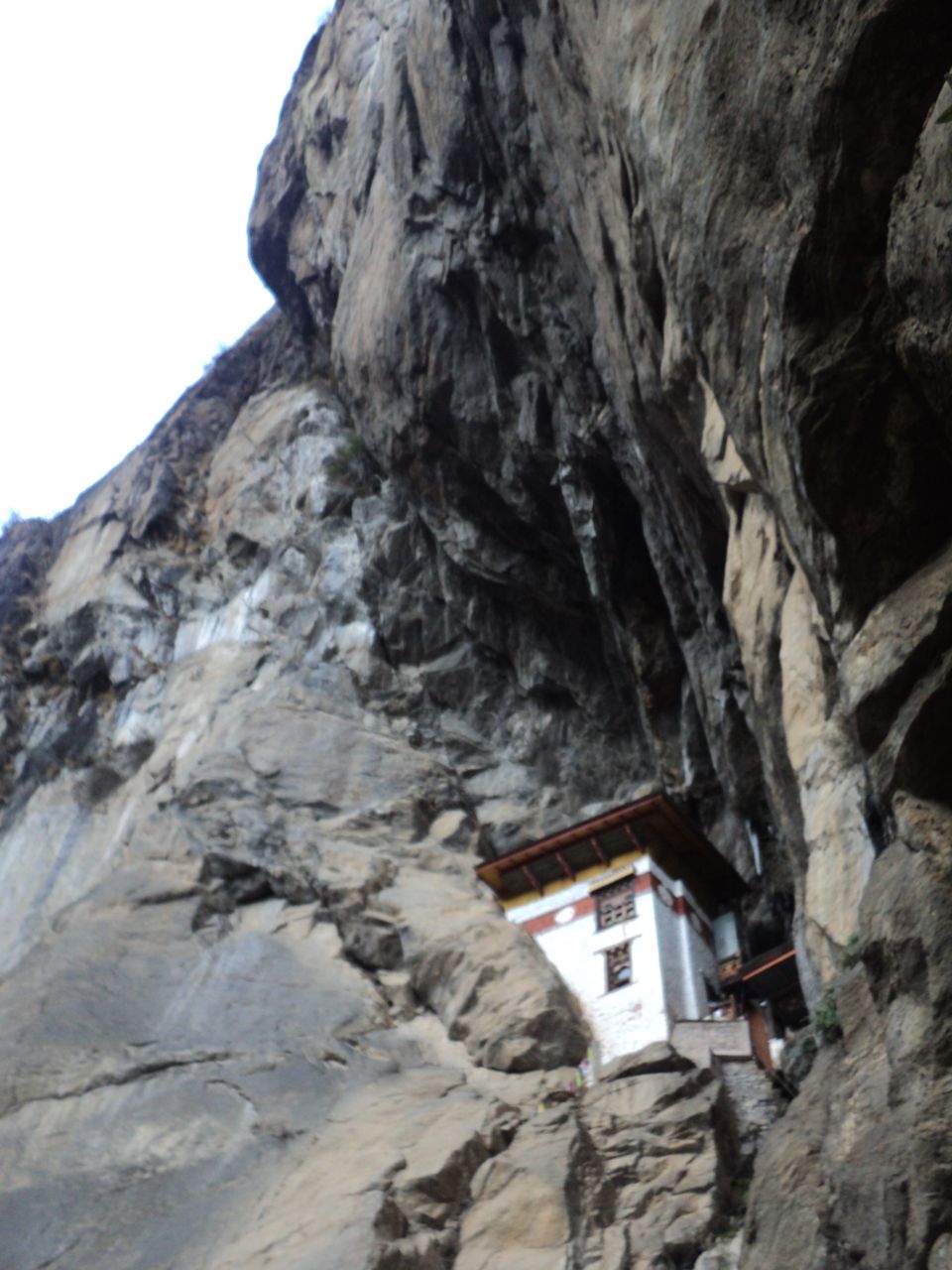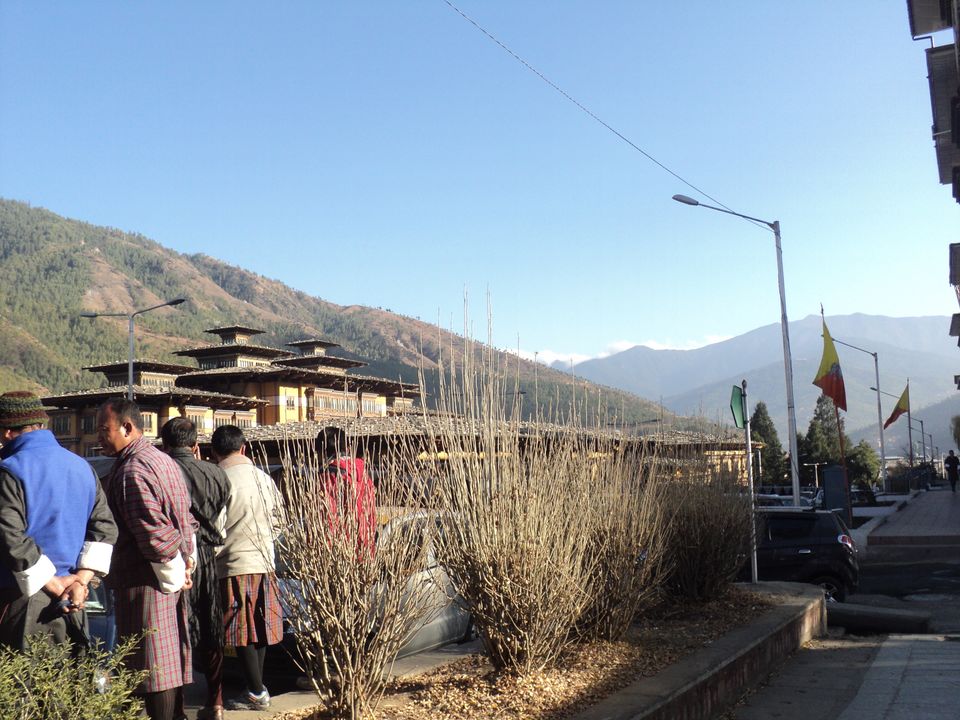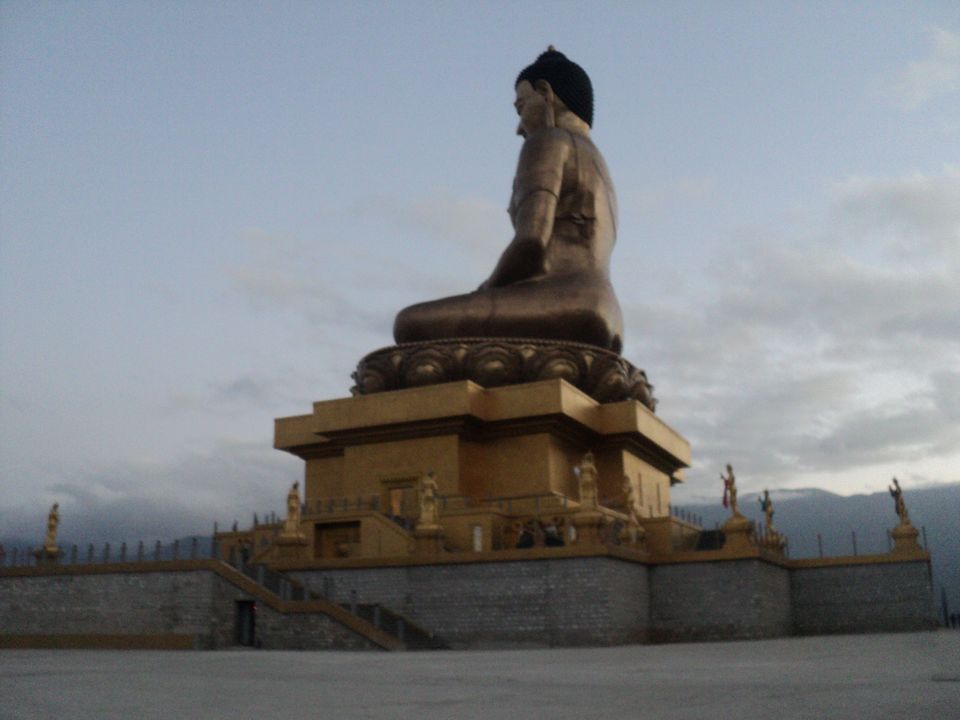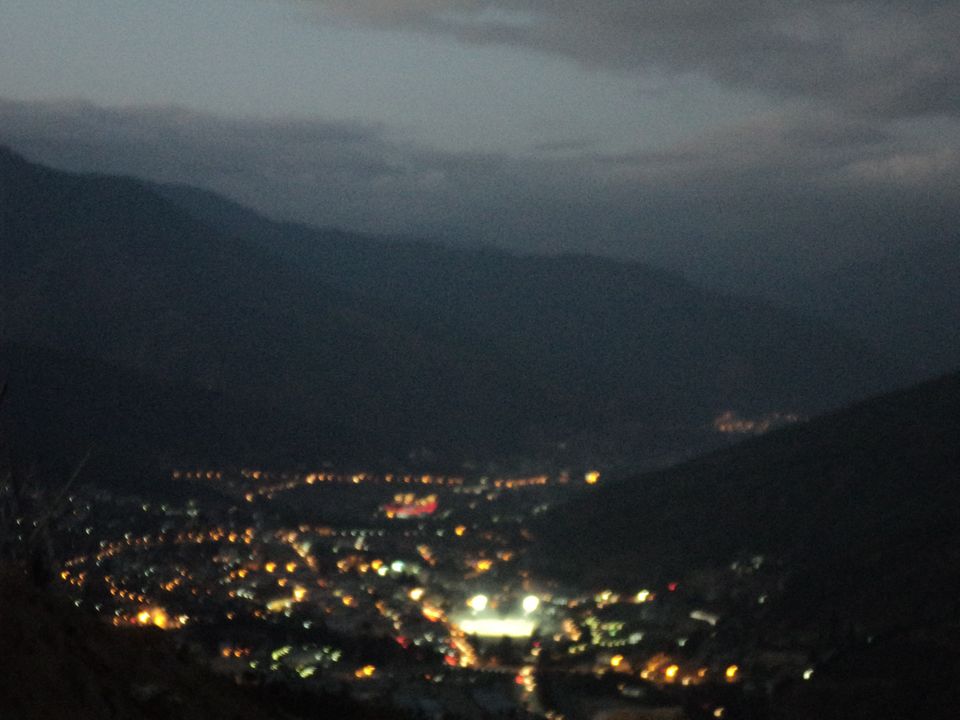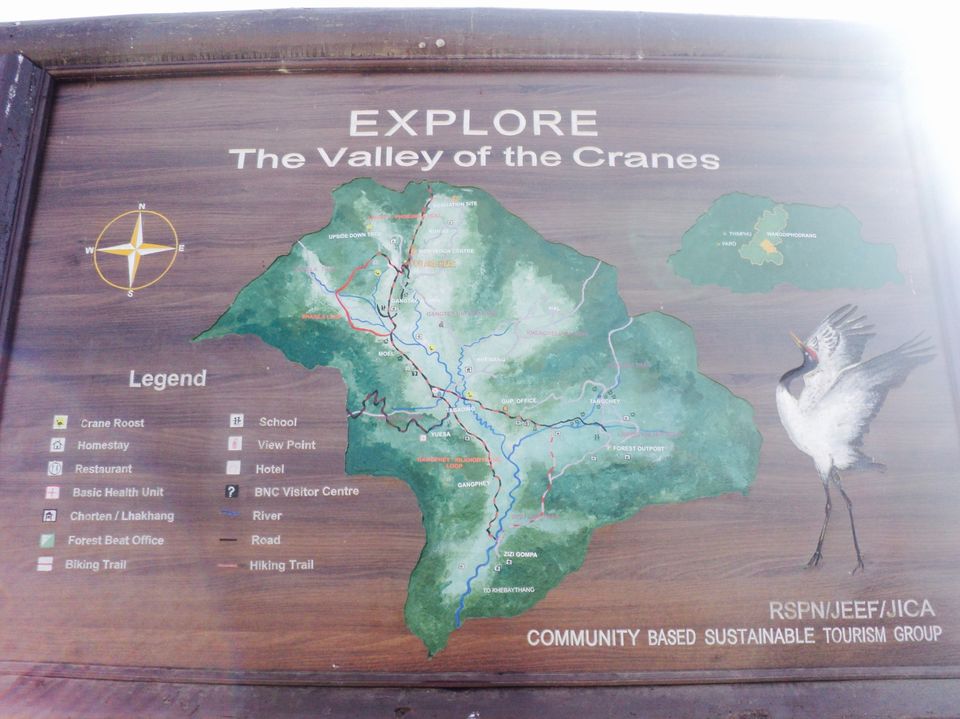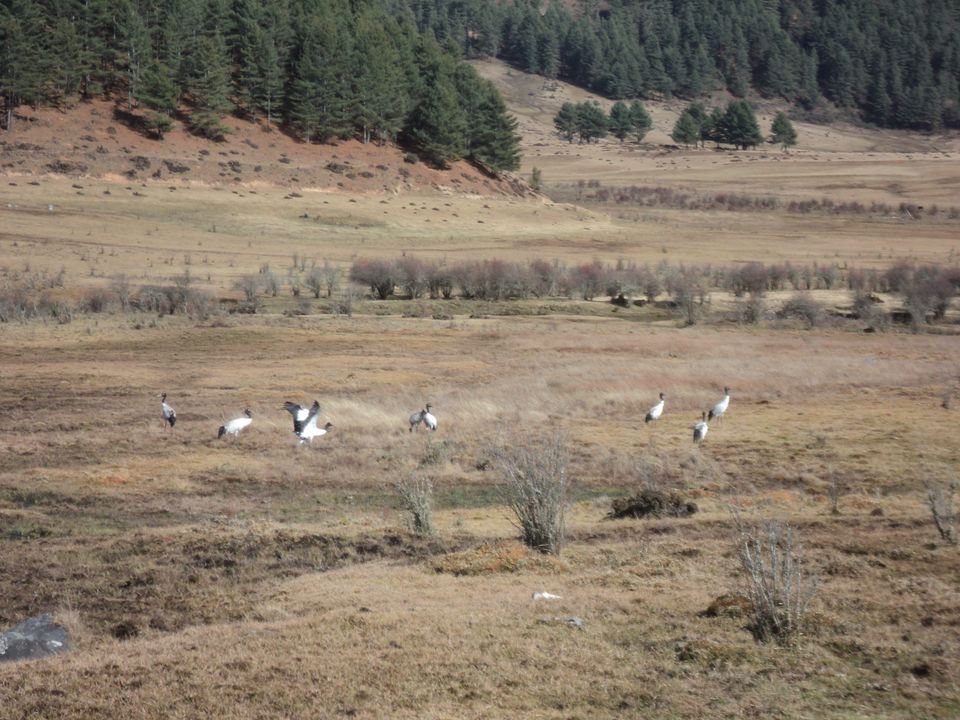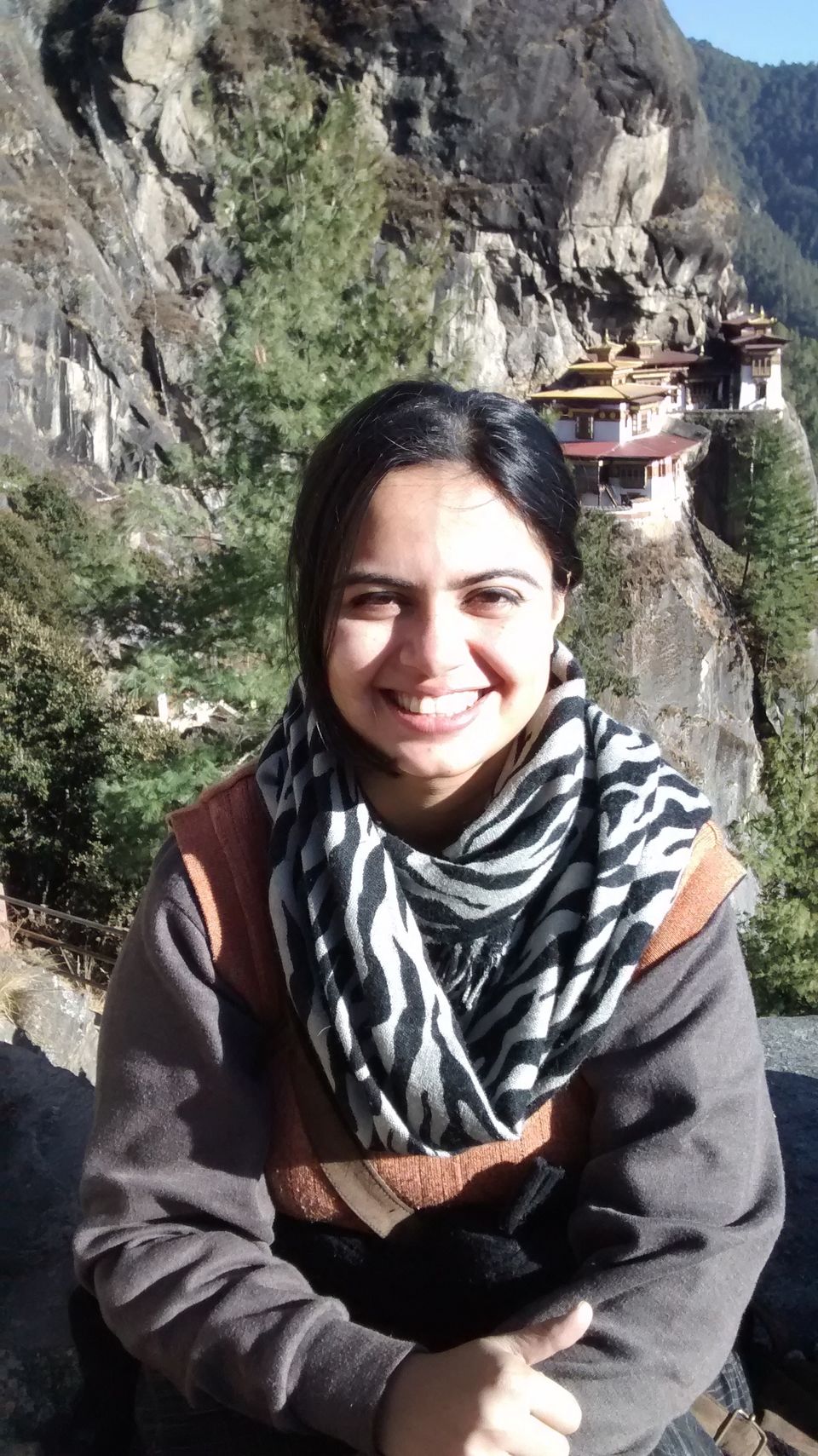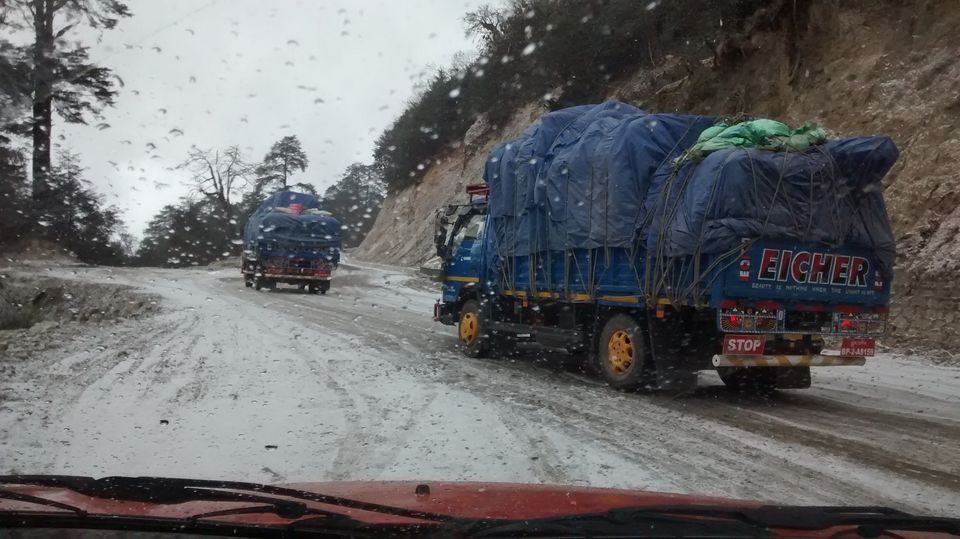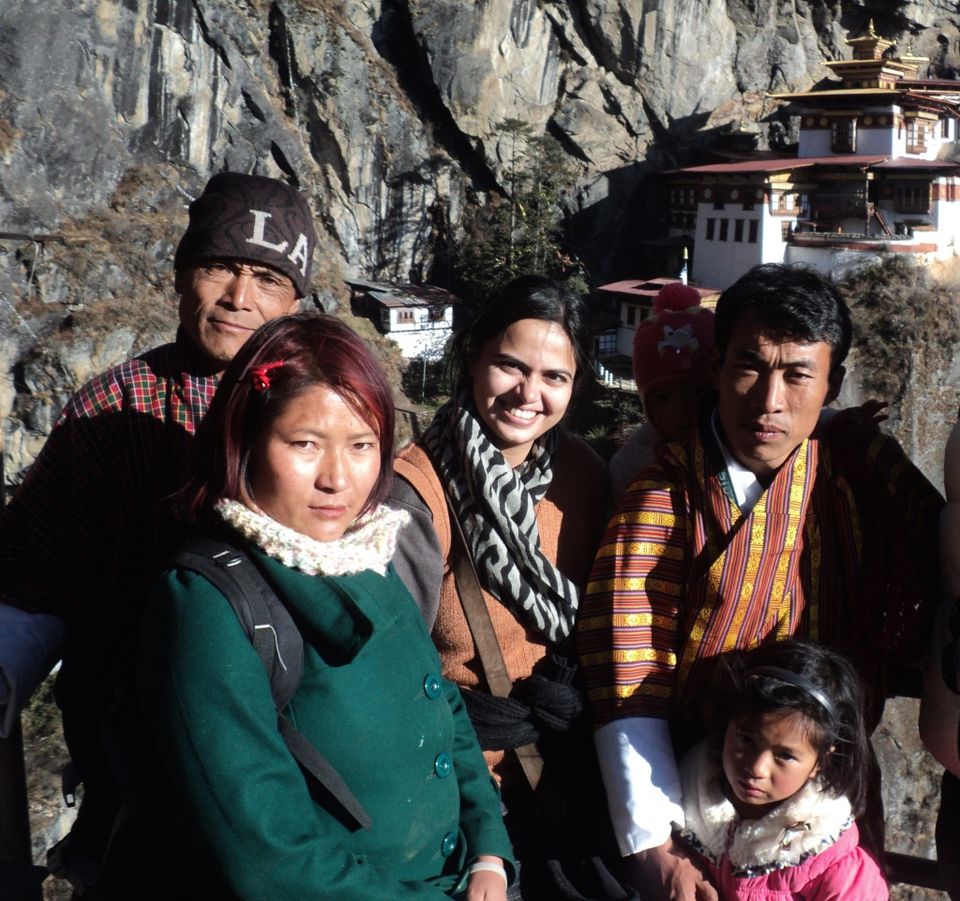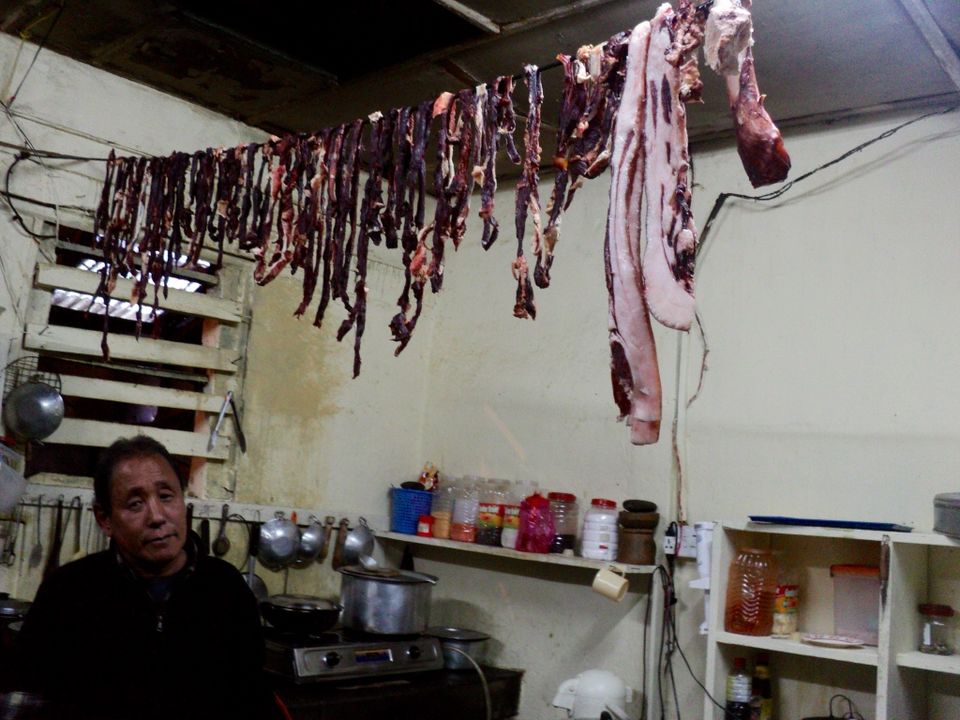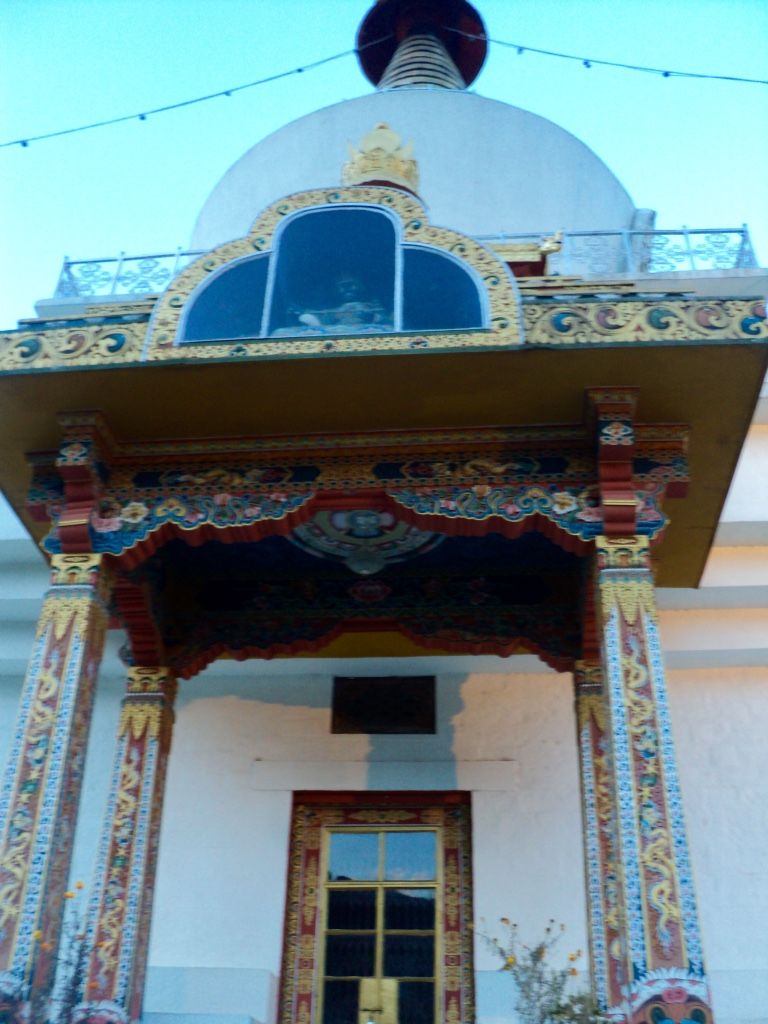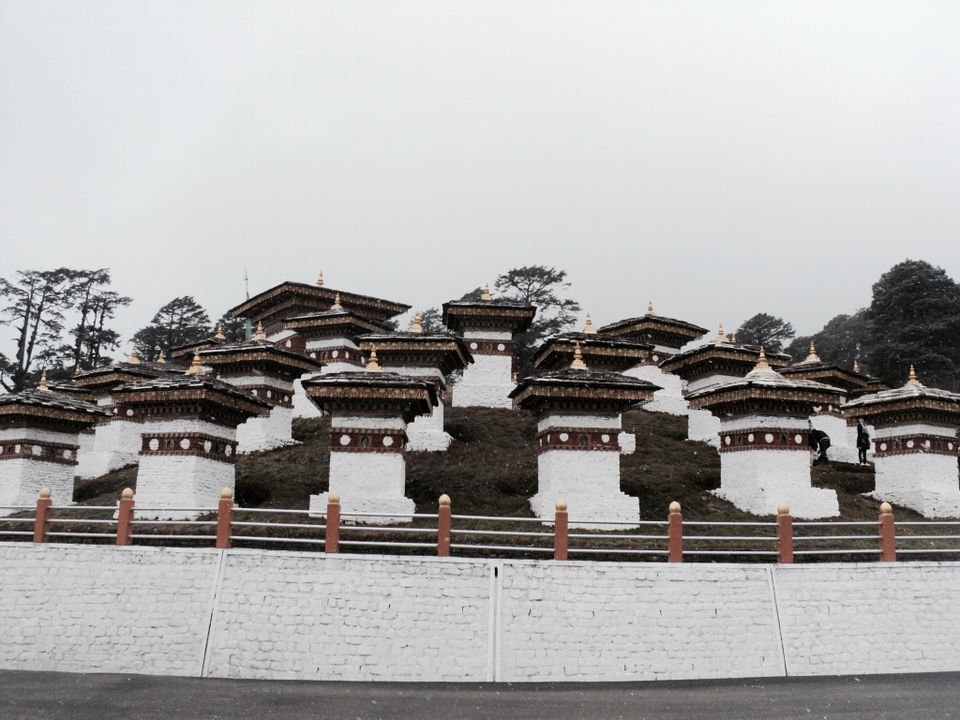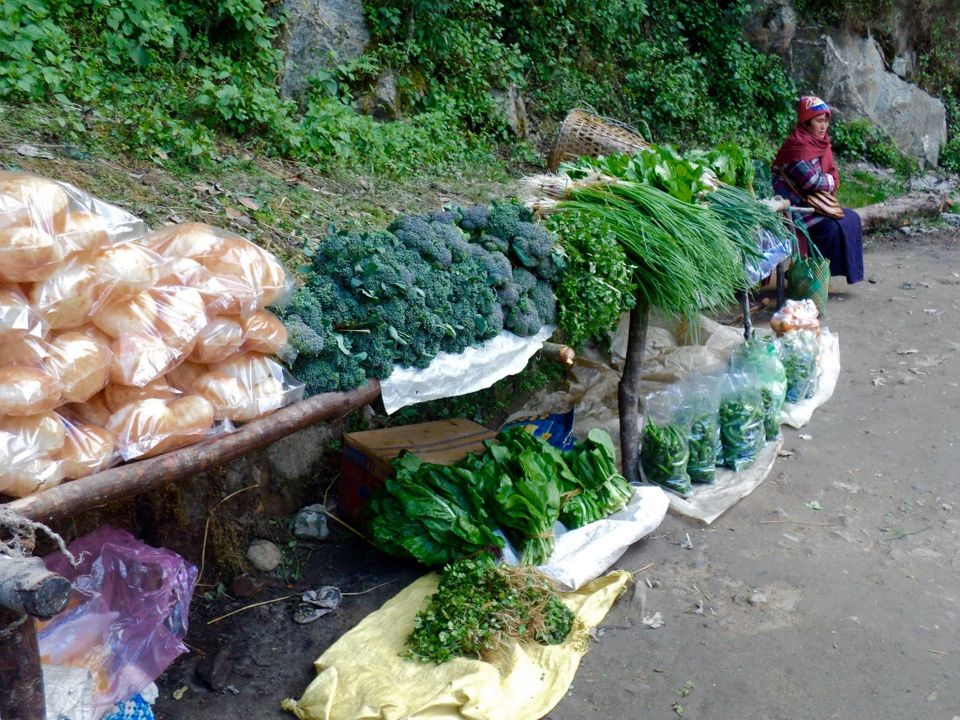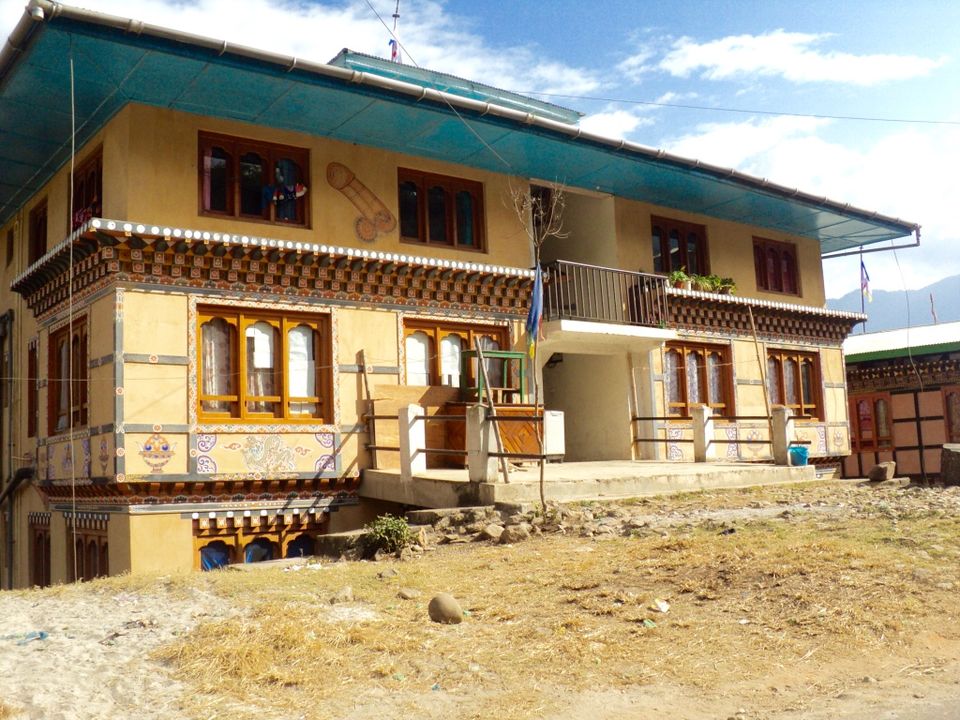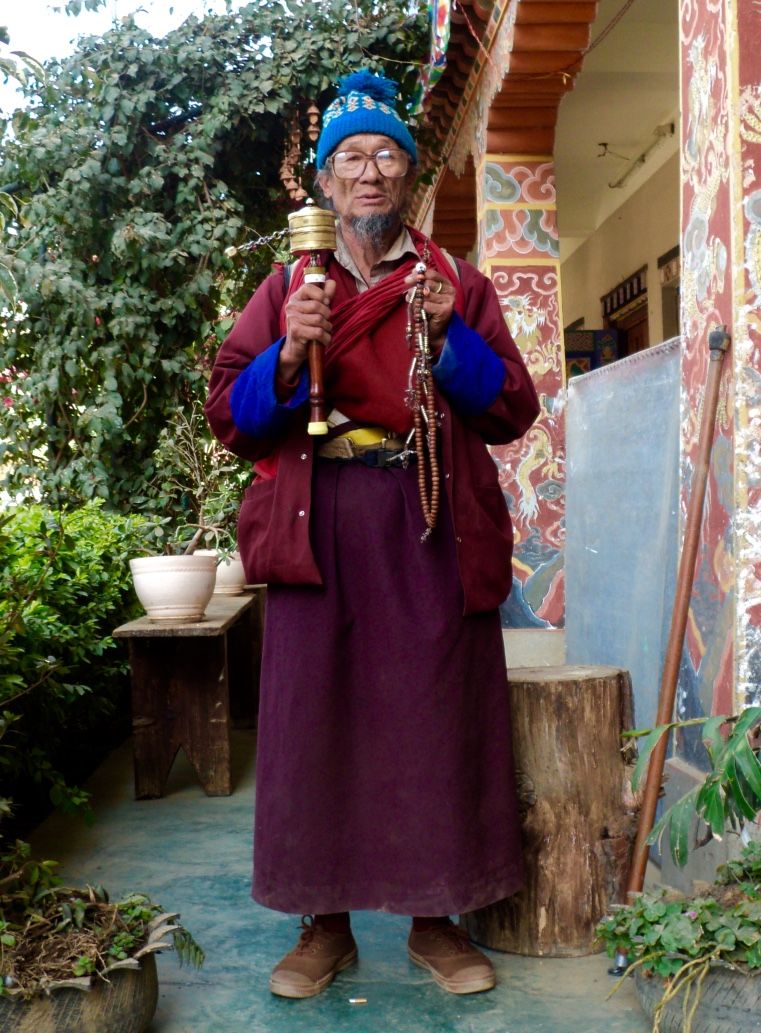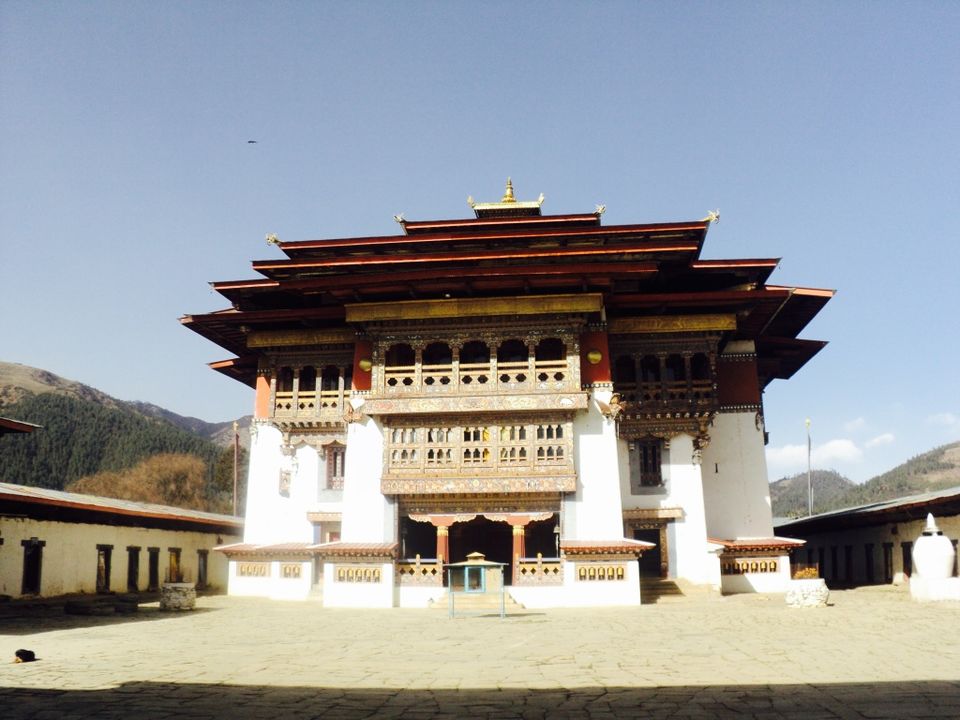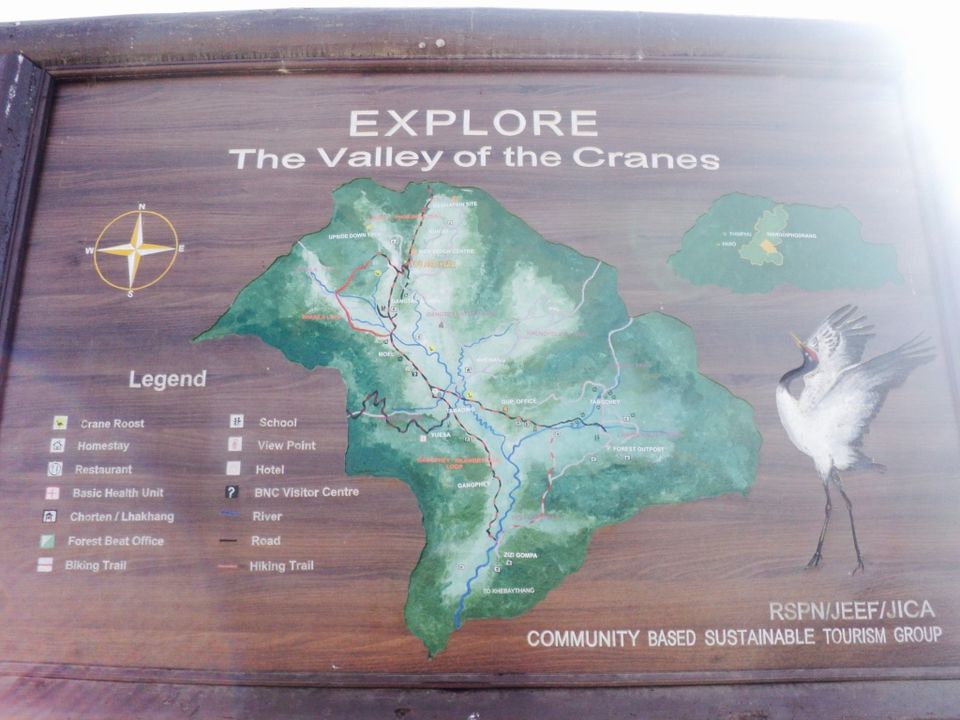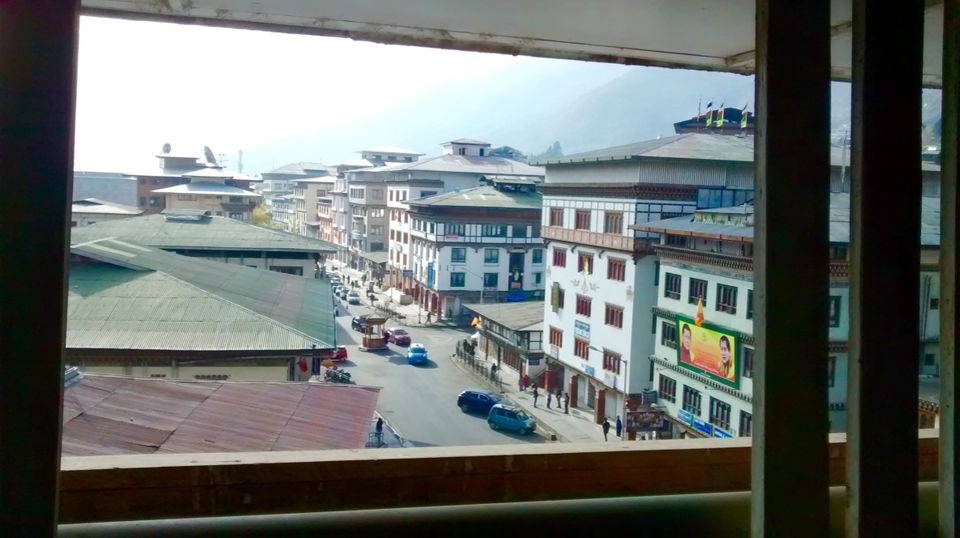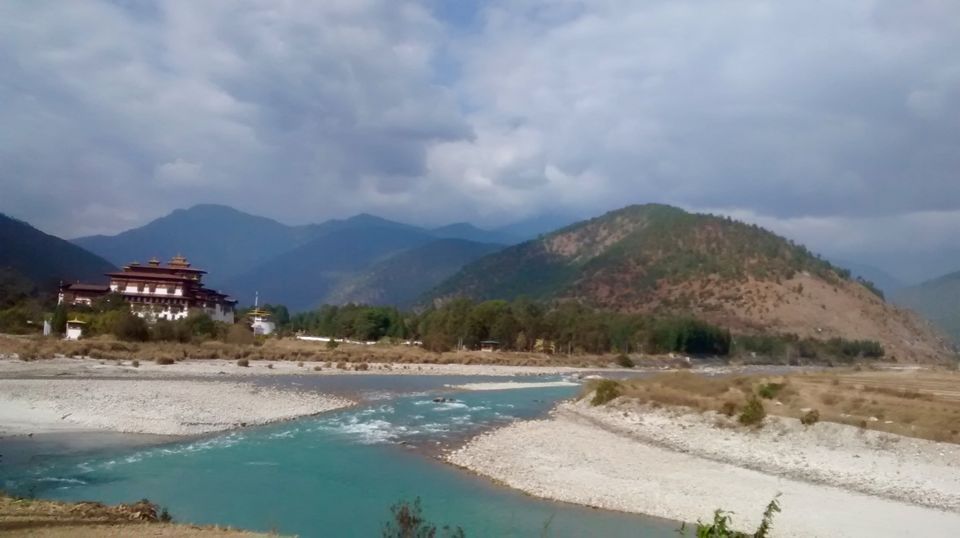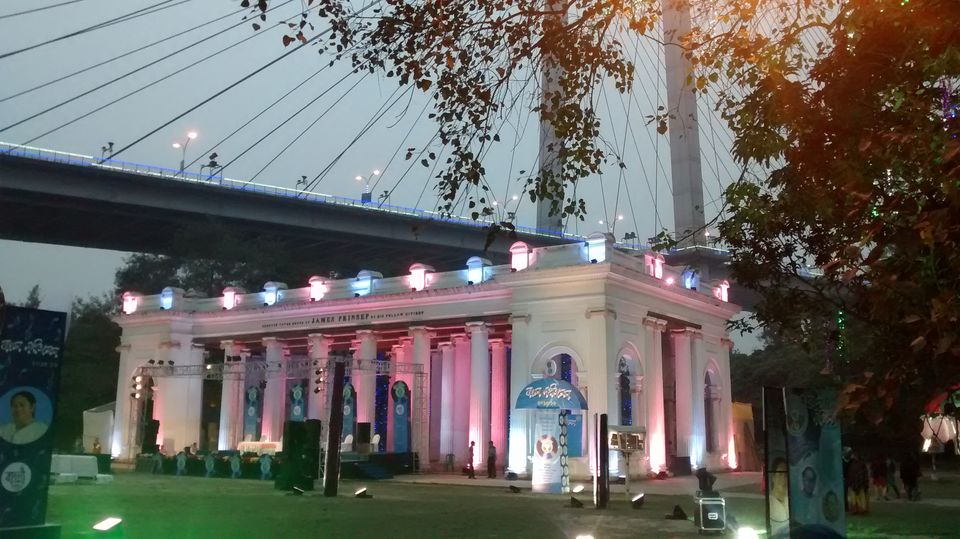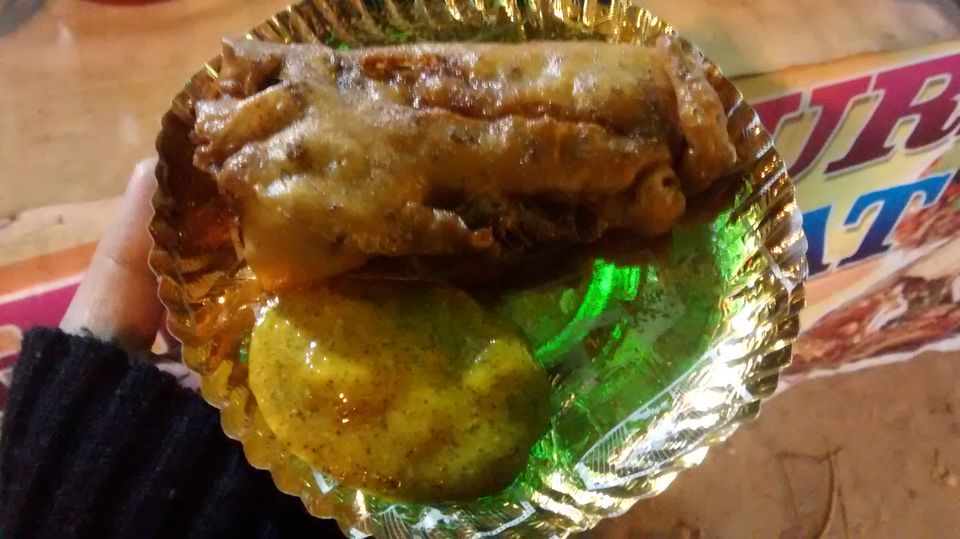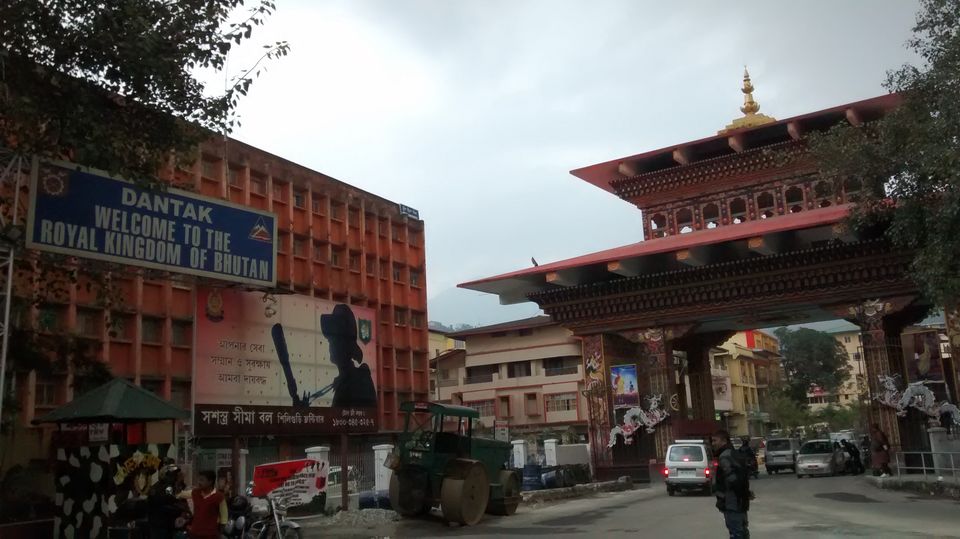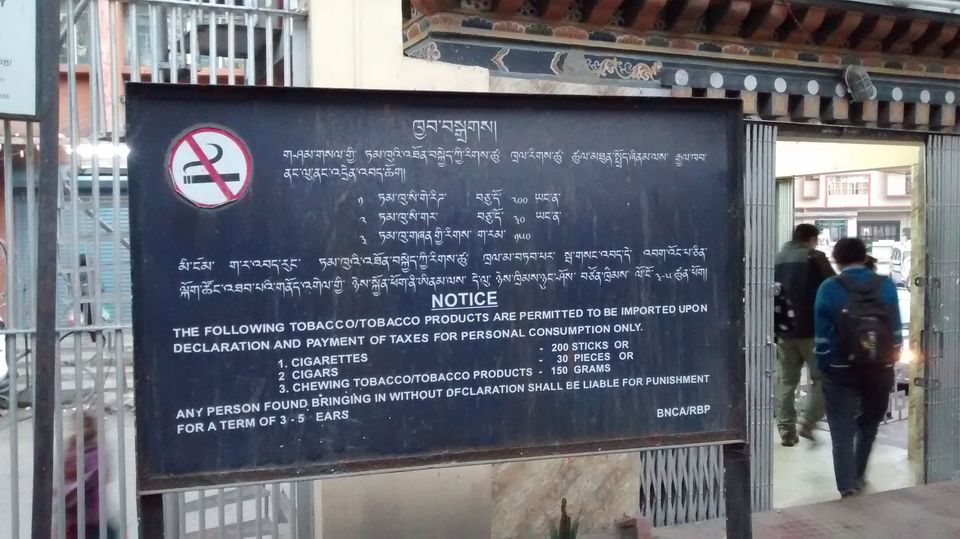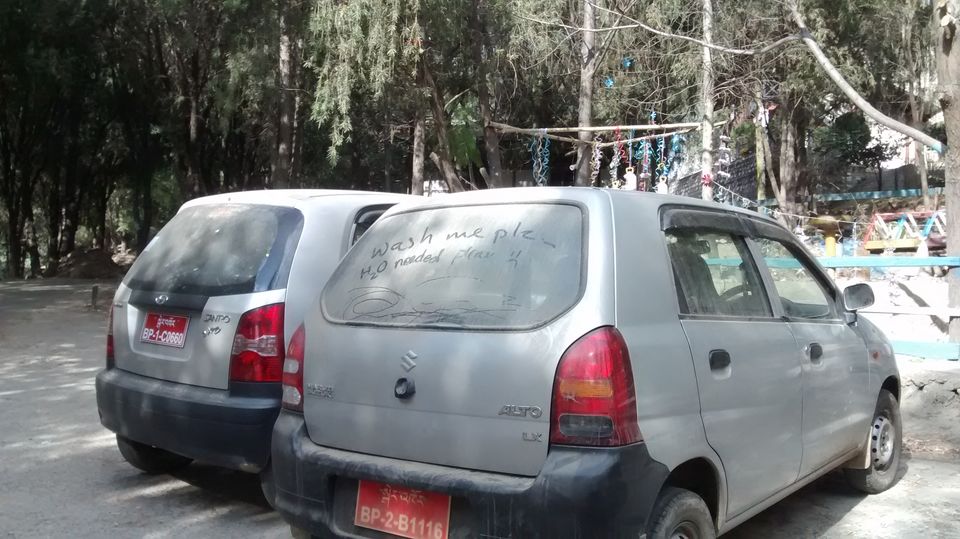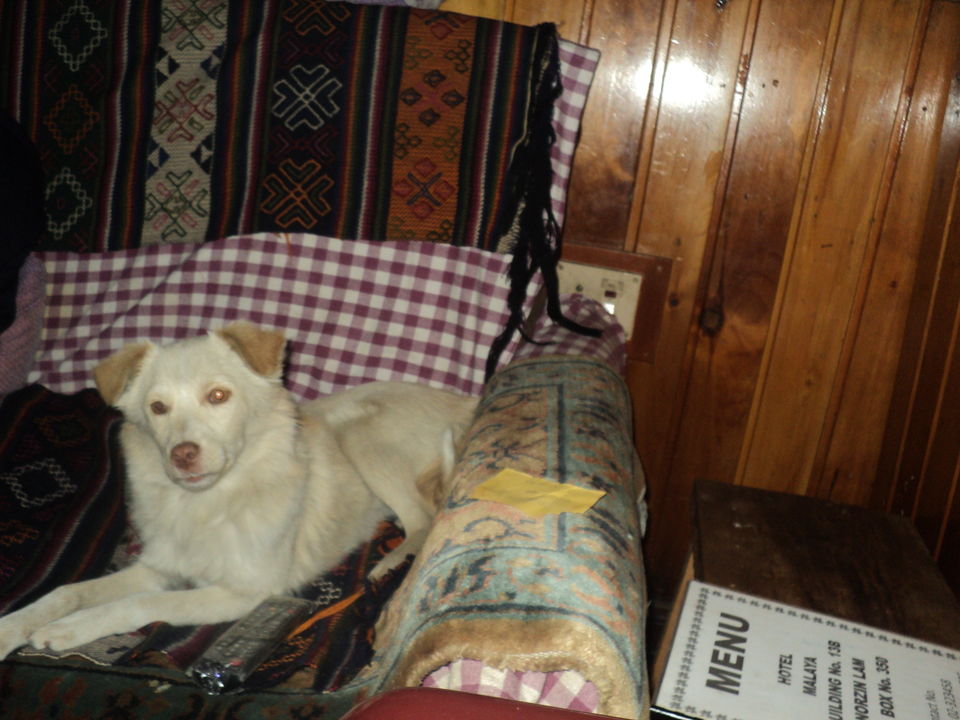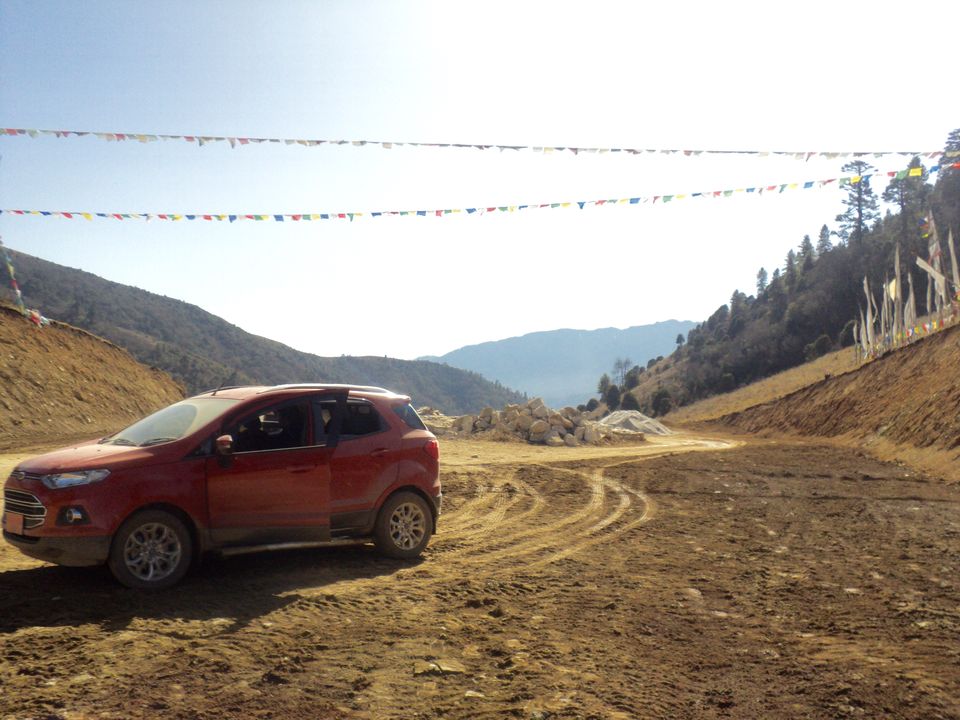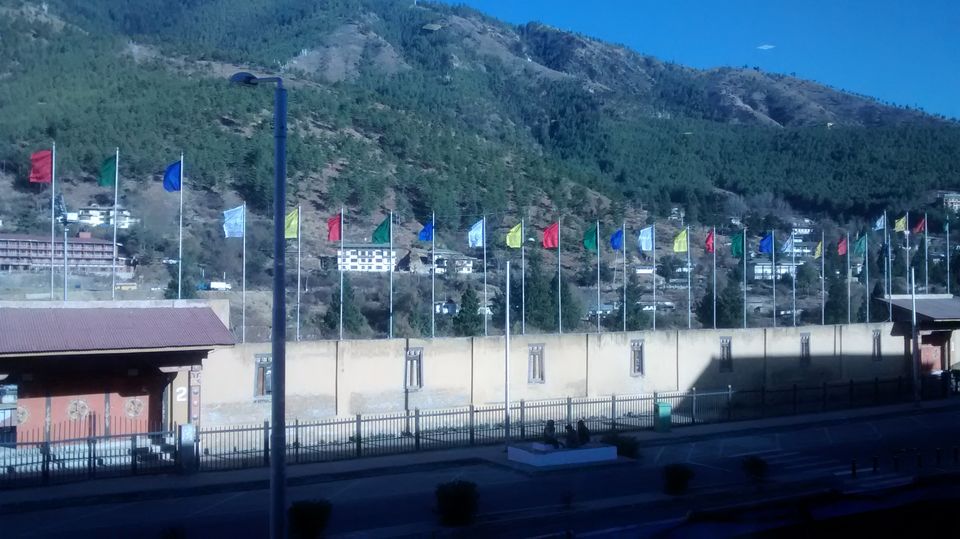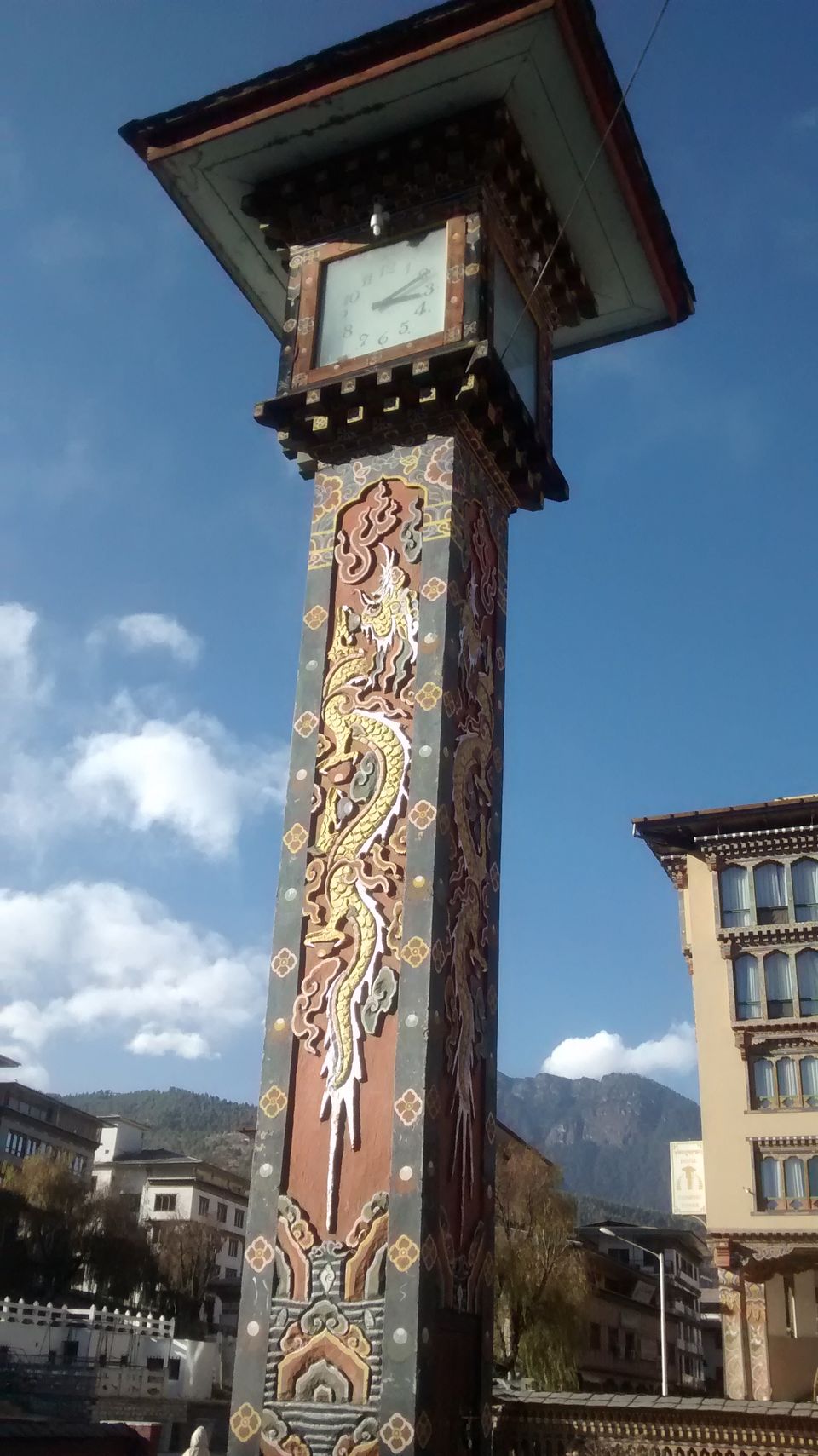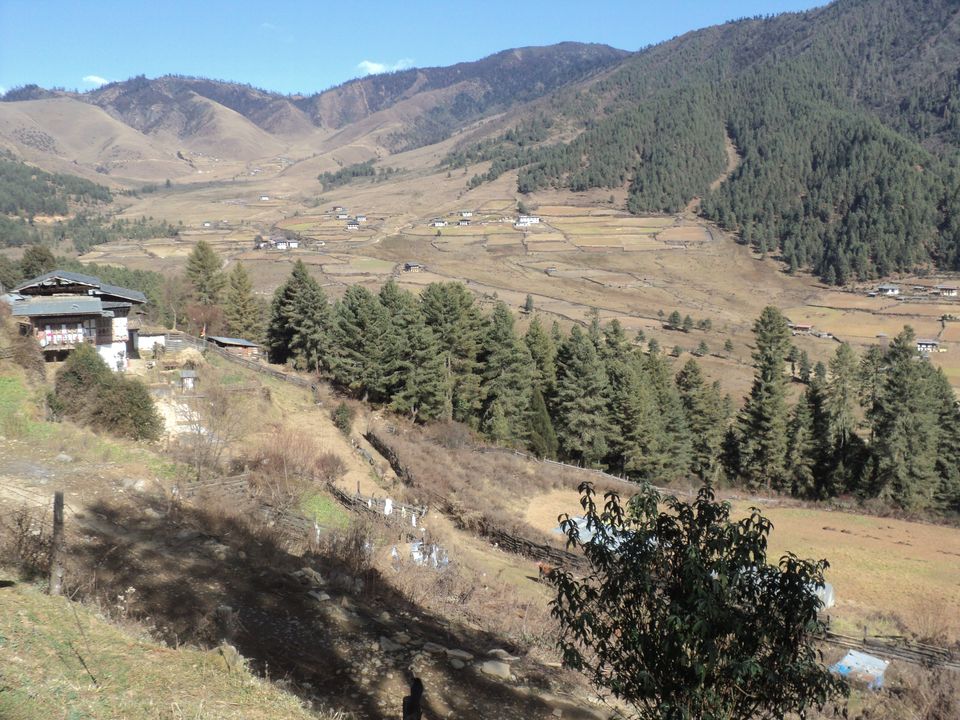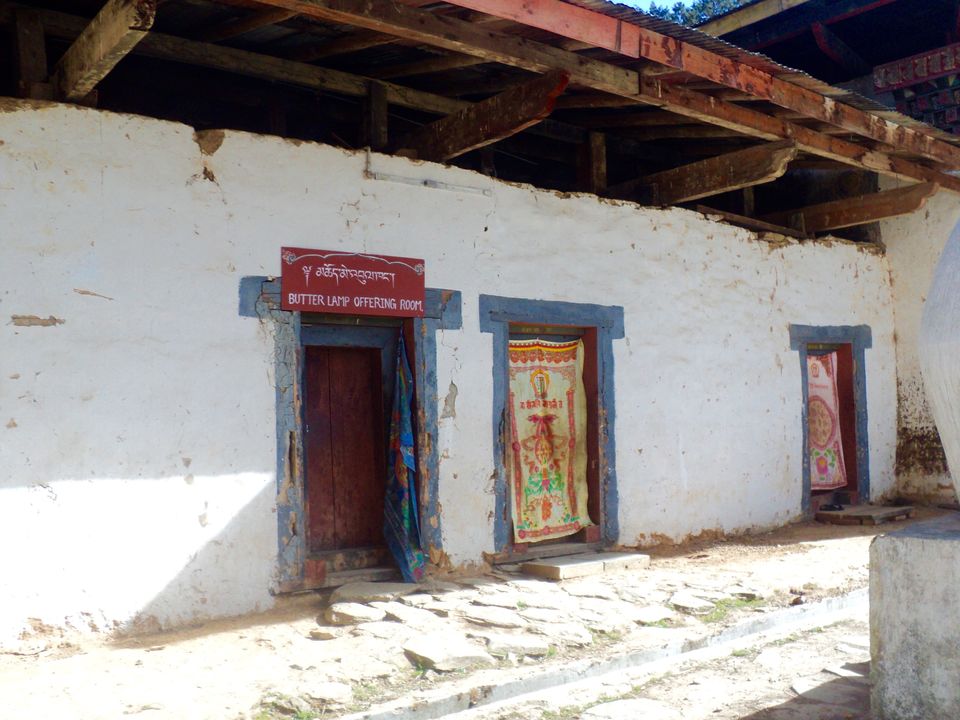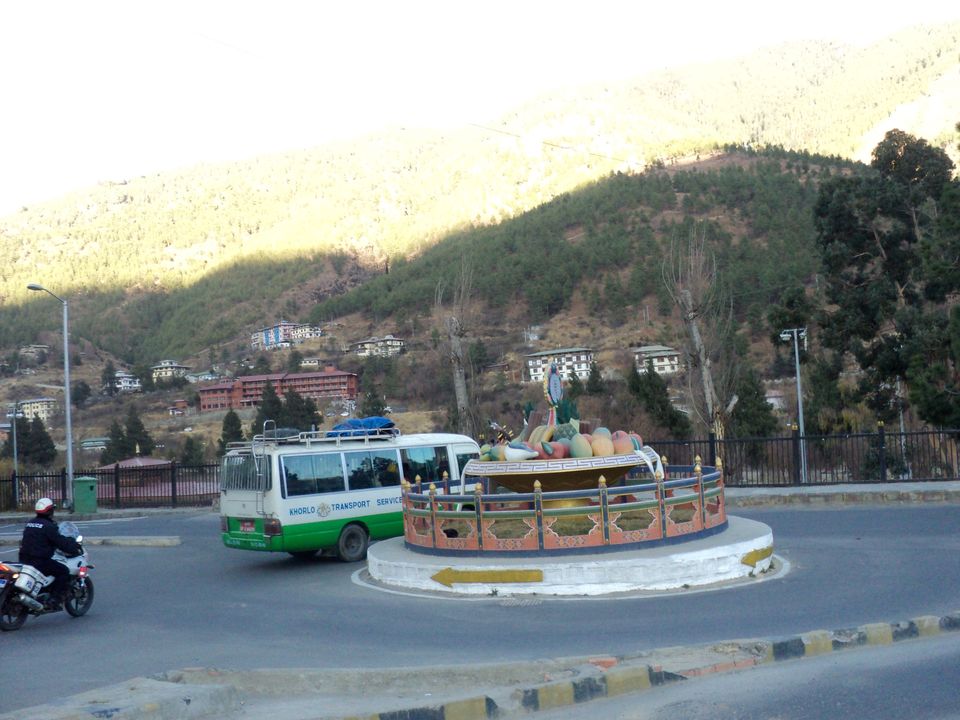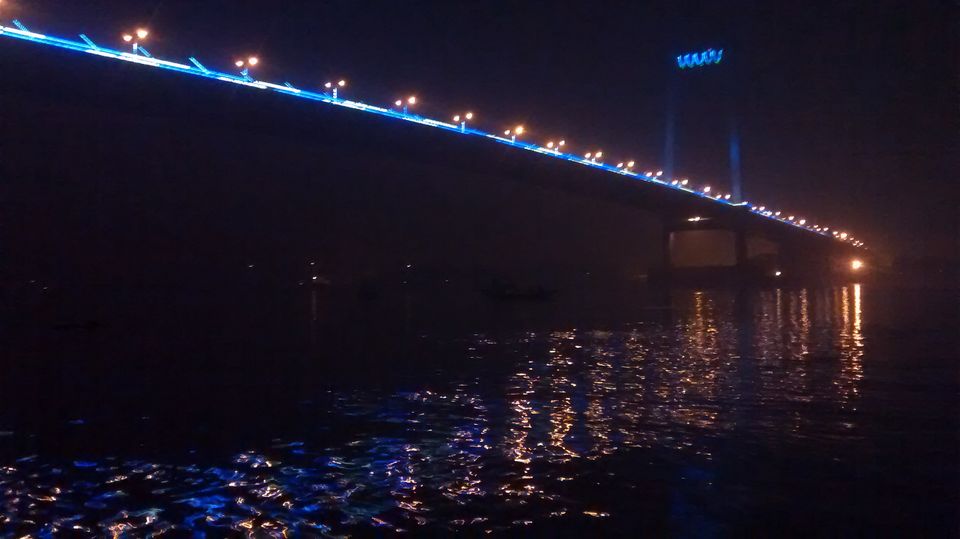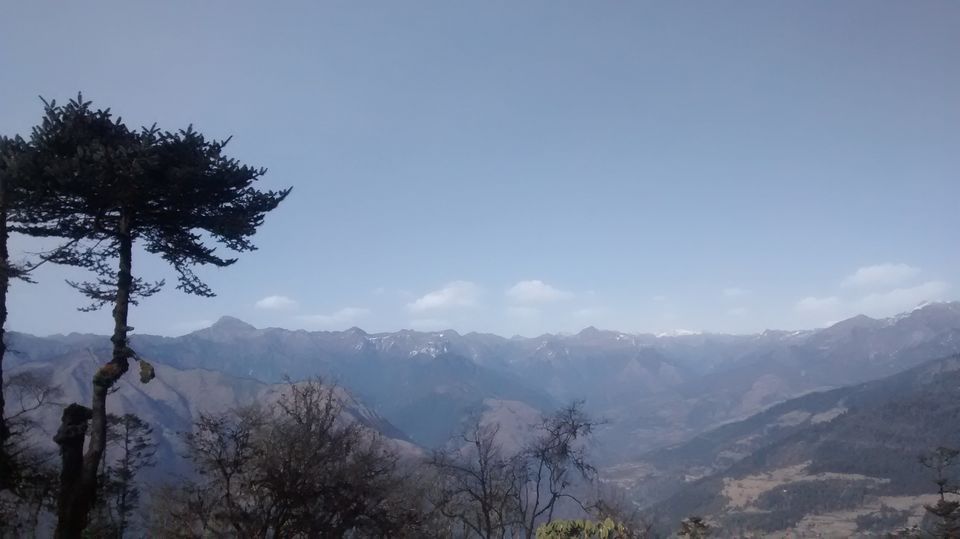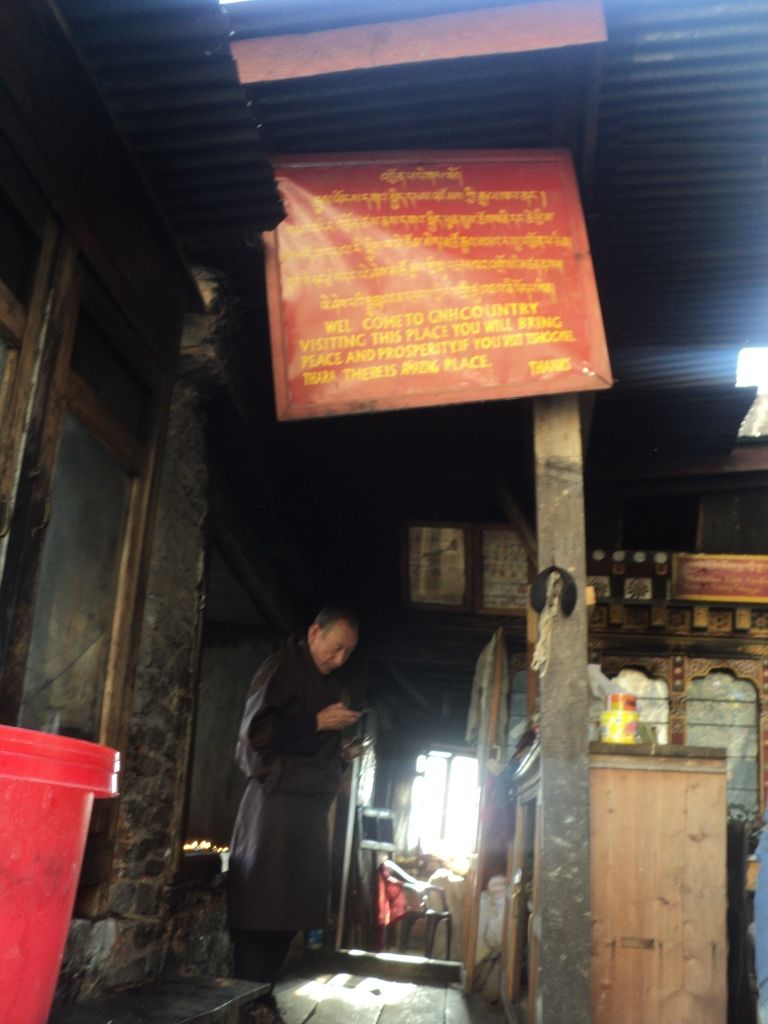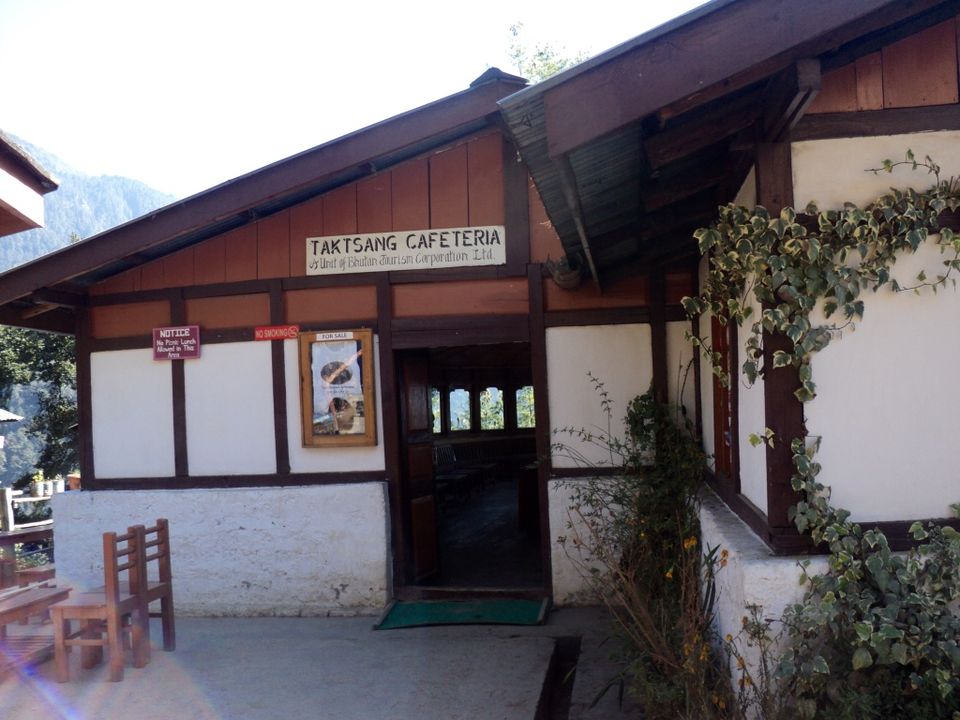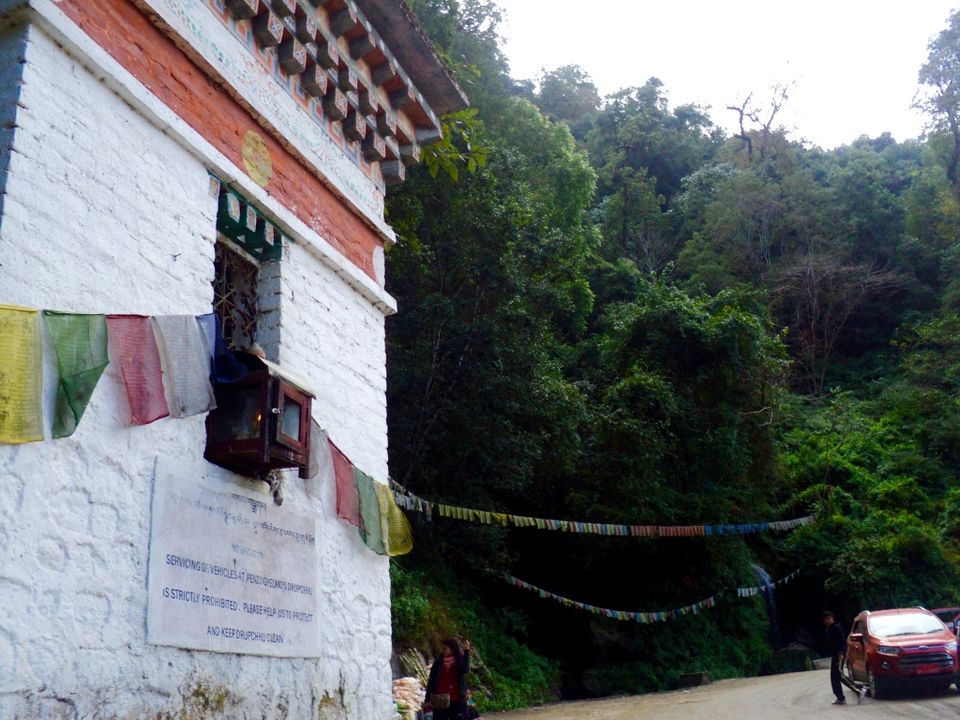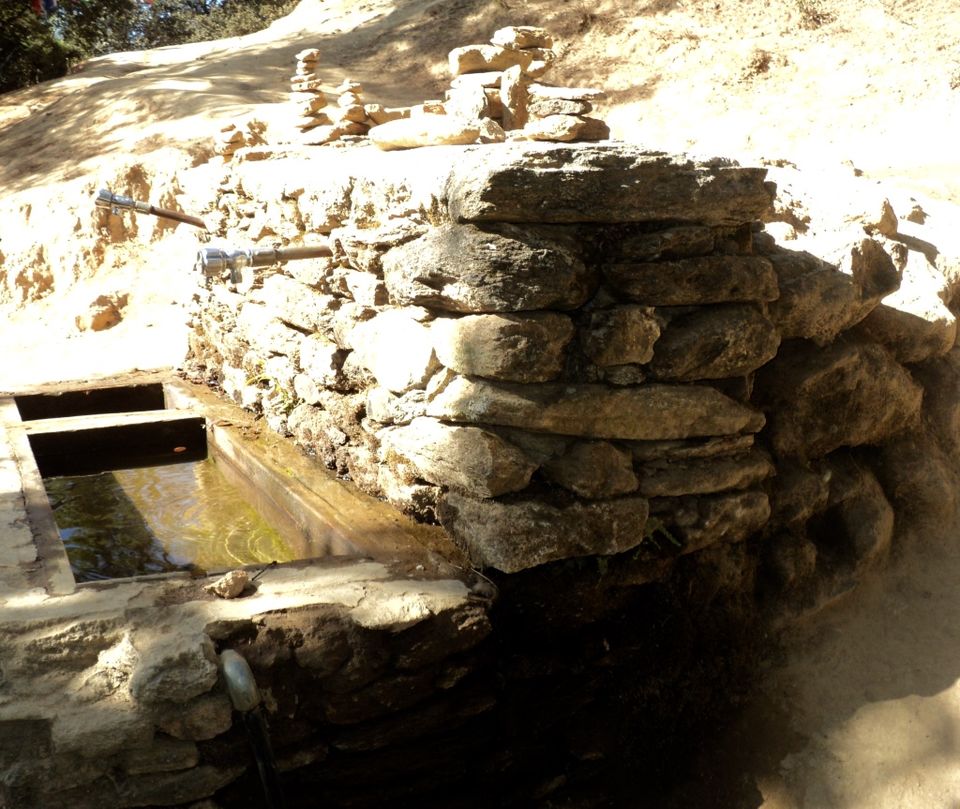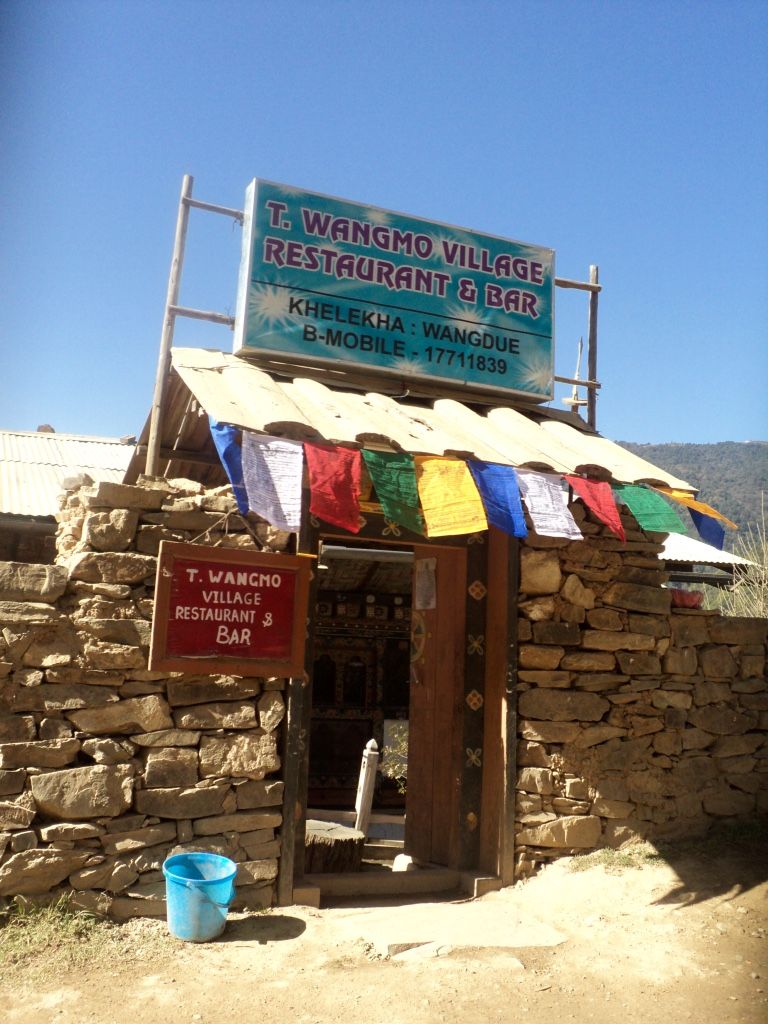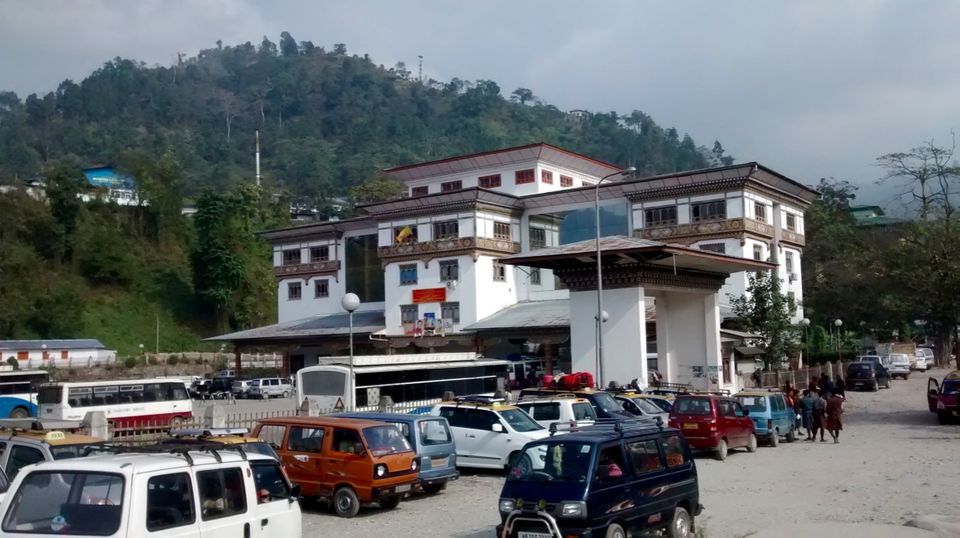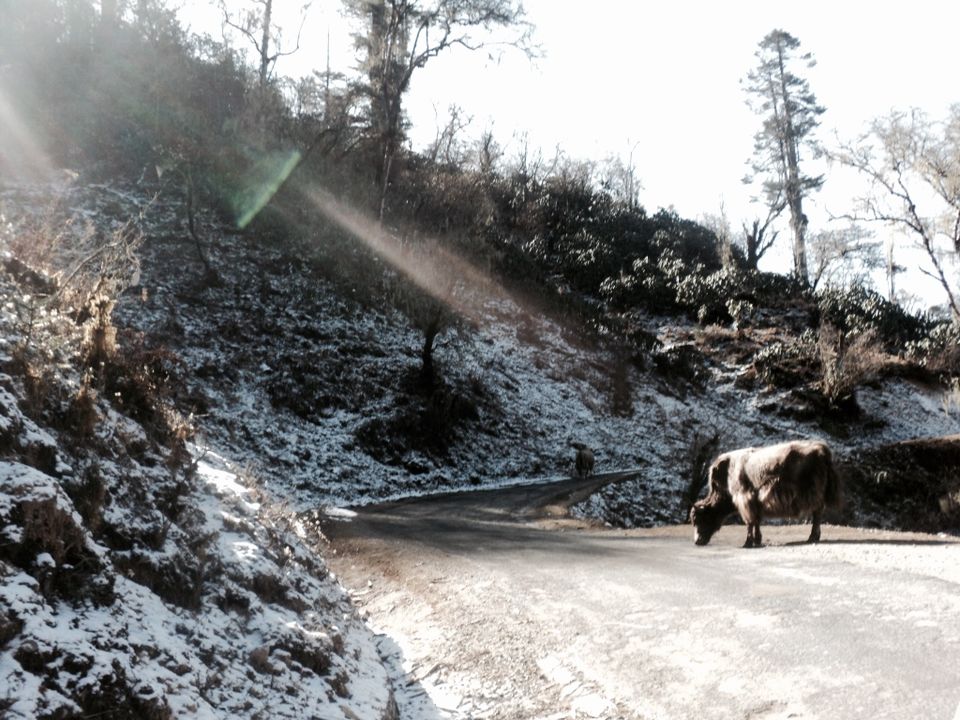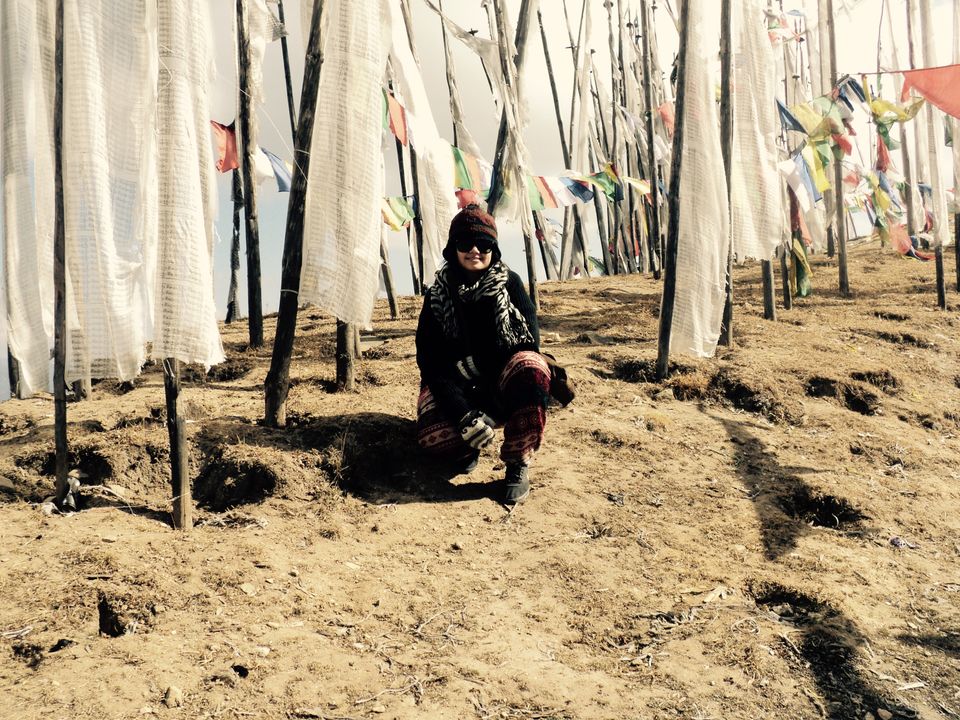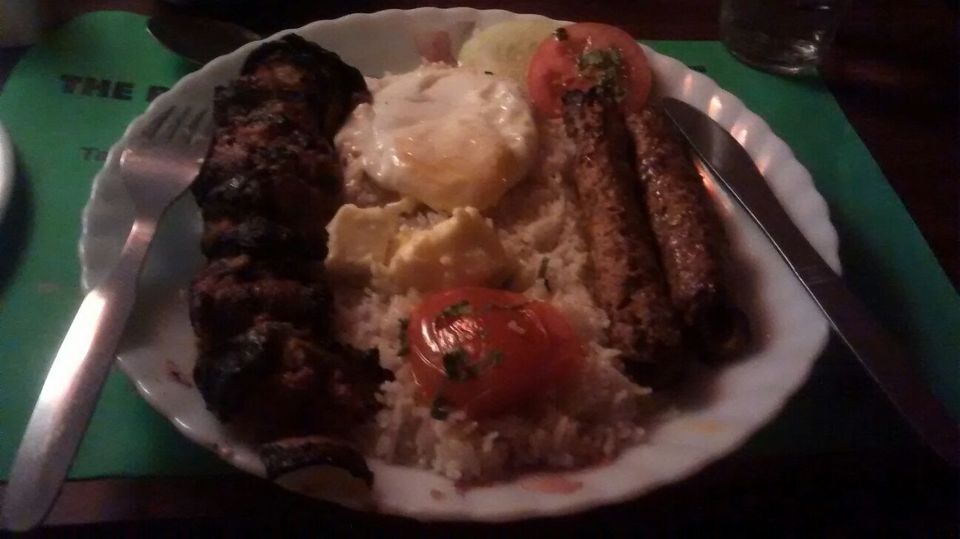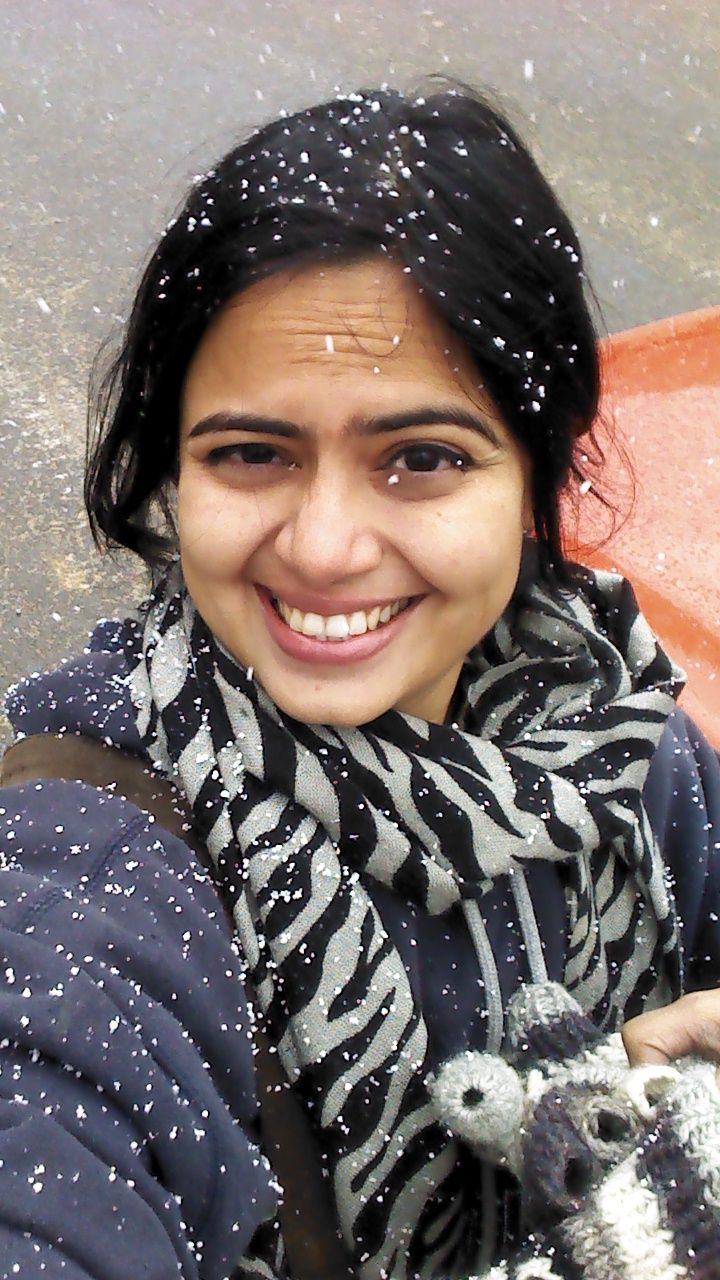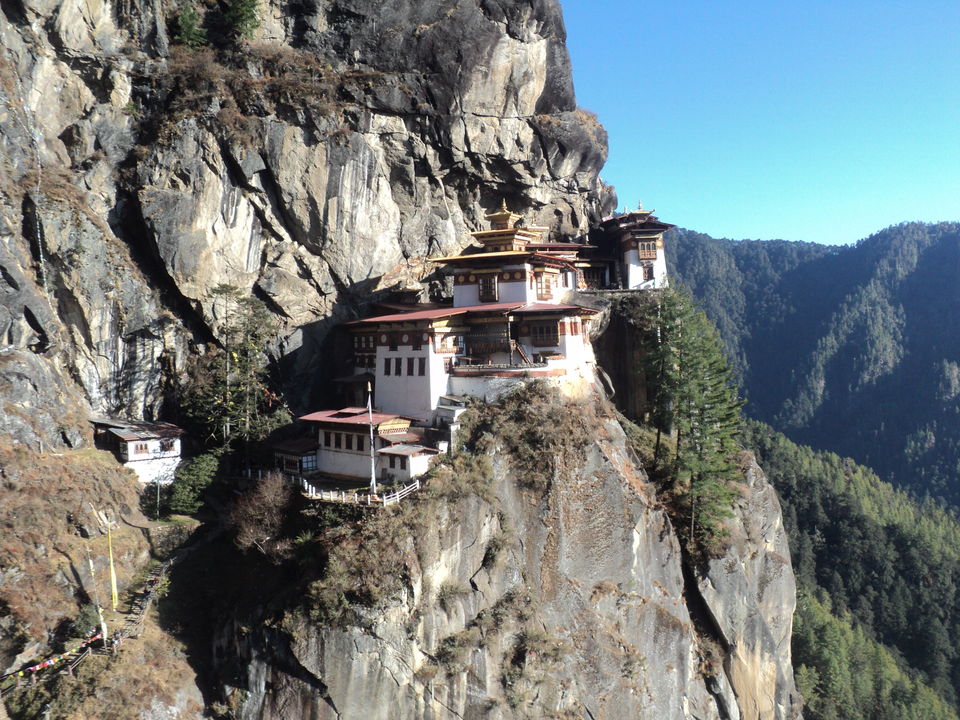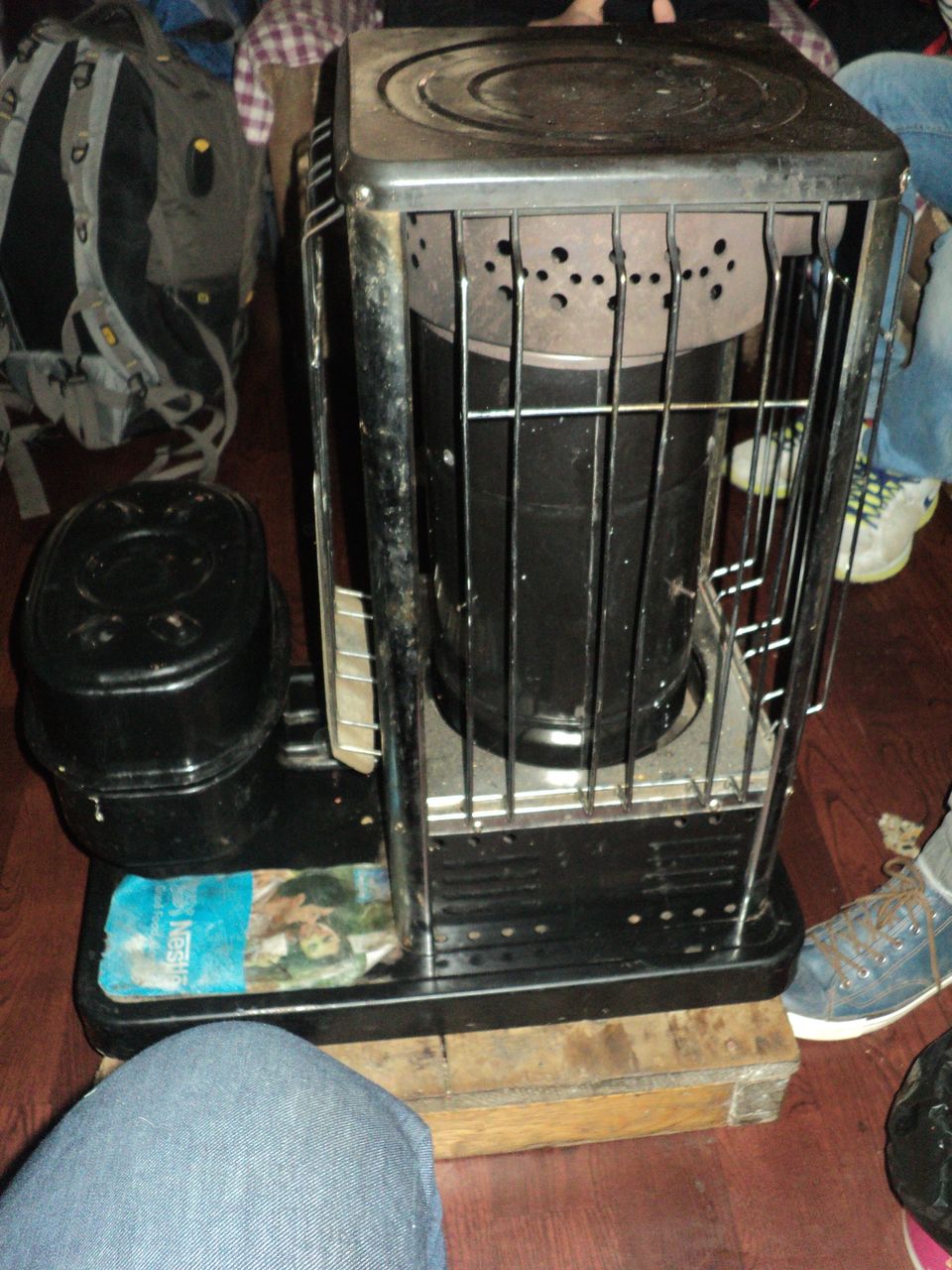 "Travel Addiction - A feeling of restlessness experienced by people who have seen something magical and cannot stop the desire for more."
I felt it, I lived it, right until - I had booked another ticket. You know that moment, when music is blaring out of radio for hours but one song manages to get your attention; That is a moment of consciousness when a song managed to reach you. Travel is that one song that reaches me. I was back from a month long trip to Himachal and no amount of Chamomile tea could keep me calm. Home is good, friends are lovely but it will be end of 2015 without any new country crossed from list was something, I was not ready for. I browsed and browsed aimlessly trying to find an easy escape to the unknown before New Year's Eve, that is also cheap; given the "brokedom" that prevailed. Thus I zeroed on Bhutan.
Factors to choose Bhutan:
1. Can be reached by roads and rails, flights not mandatory.
2. No currency exchange required. They love Indian Rupees, its of equivalent value.
3. Its gonna be December chances to see snow. (I love snow.)
4. Black necked cranes migrates to Phobjikha valley only in December.( This was my green signal from God to go for it!)
5. Less of tourist crowd also known as off season. So everything cheap. (I am a huge fan of off seasons).
6. Best reason - YOU DO NOT NEED A VISA. You get a permit on voters ID or passport.
Everything was great till I read the Godforsaken RULE – Single travelers (Indian Citizens) will no longer be issued permit to visit Bhutan. It seemed like a joke at first - Bhutan has Highest Gross happiness Quotient and since single people are apparently sad thus not allowed(:p). But it really was a thing. Nothing spoils a trip more than unwanted drama for me. I wanted to go there and I wanted to travel solo and guess what I did it!
Reaching Bhutan:
1. If you are broke - Best way to reach is- a train to Hasimara station or New Alipurduar or Siliguri or Kolkata (In decreasing order of convenience.)
From all these places (except Hasimara that's just 20km away from Jaigaon), you can take a bus to Jaigaon that is Indo-Bhutan border town. Since I booked last minute I took a train to Kolkata and then to Siliguri and then a Bus to Phuentsholing from bus stand at New Jalpaiguri (taxi will take you from station to this bus stand). You can buy tickets on spot first bus leaves at 7:30am. Ticket Rs 140.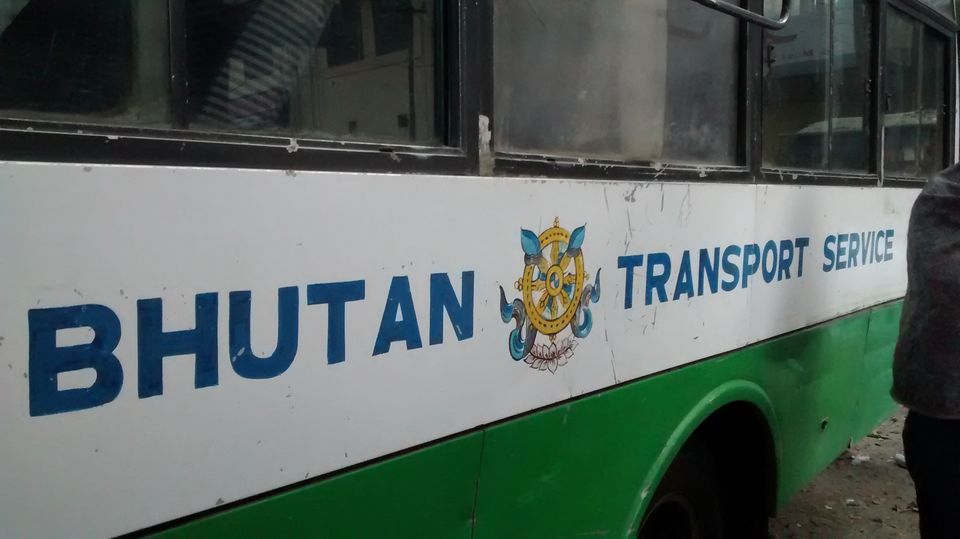 2. If you are not broke - Fly in Paro by Druk Airways.
Tips to get permit when going solo:
There are two ways to get permit without extra drama and third way is with drama -
1. Go to a tour operator in Jaigaon, tell them you are travelling solo and if they will club you with their existing guests for getting permit. They will and mostly they will charge you around 500 bucks for giving you your hassle free permit.
2. Go to immigration office early. Observe a friendly looking person and enquire from him if you can join them till the process of getting permit. You can because they are cool.
3. Go and tell the truth at immigration office. Talk. Tell them about your life, why you travel alone and how are you prepared to not get killed in their very safe country. This way is uncertain. Based on your negotiation skills and patience. If you fail, still you can visit one town Phuentsholing in the name of Bhutan.
Carry:
Passport size photographs and a Government issued ID proof.
So the permit you get at Phuentsholing immigration office gives you entry for 7 days to Paro and Thimpu. For extending stay and visiting restricted places like Haa valley, Punakha, Phobjikha etc you need to go to Thimpu Immigration office.
Commuting within Bhutan:
You need to understand Bhutan is a small country 300kms and 150kms length and breadth wise. Bus and taxis are the only ways you could travel within Bhutan. Taxis can be hired at about 2000Nu least per day depending on bargain. If you are lucky you will find people you can share it with. Buses are available for cheaper commute between cities.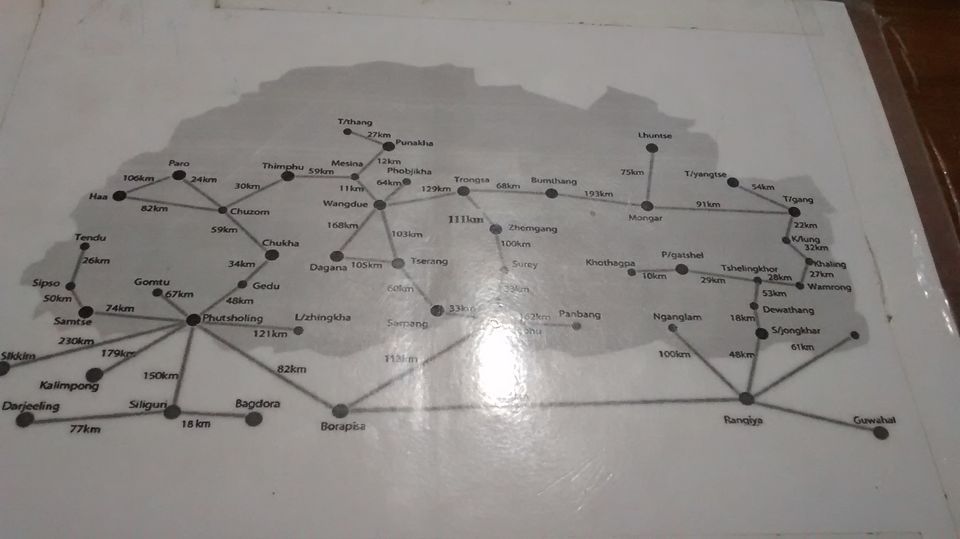 Stay:
There is no way you can book hotels in Bhutan online through their website. All hotels listed on travel websites of India were way overpriced. So I did not book in advance and relied on locals to give info about whats good where.
In Jaigaon - I stayed at Barsana Hotel. Good clean rooms.
In Paro – Hotel Phunsum. Excellent Hotel. Best stay in Bhutan for me. (room with hot bathtub Rs 700 :p)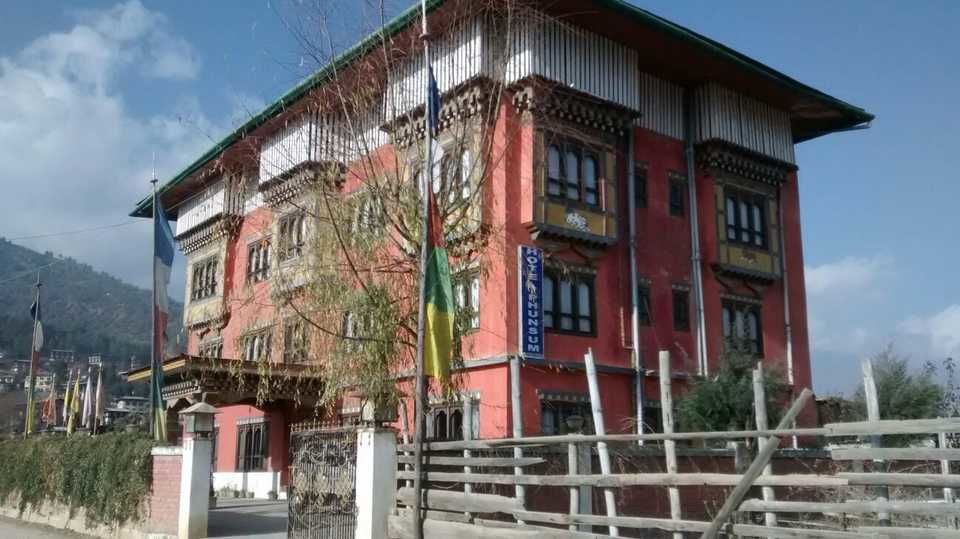 In Thimpu - Cheap hotels are bad in comparison to Paro. I stayed in Central Lodge that was relatively better and available.
In Wangdue - I couldn't find accommodation in Punakha so we went 20mins further to town called Wangdue. Cheaper stays. I stayed in Hotel Kinten.
Food:
I absolutely loved Bhutan's food. Bhutanese cuisine is full of chillies and cheese.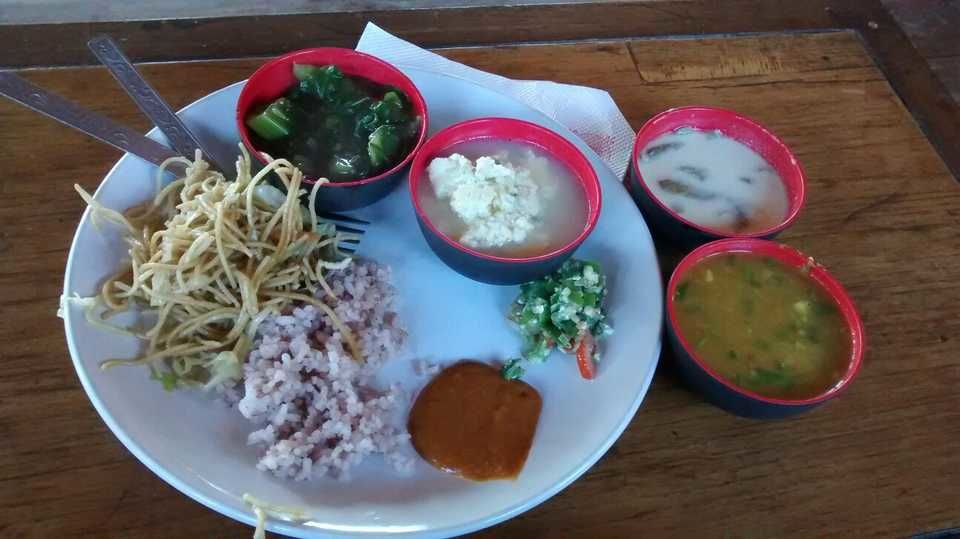 Buffet lunch at Taksang Cafe.
I mostly ate at small restaurants along street. They served tastiest delicacies: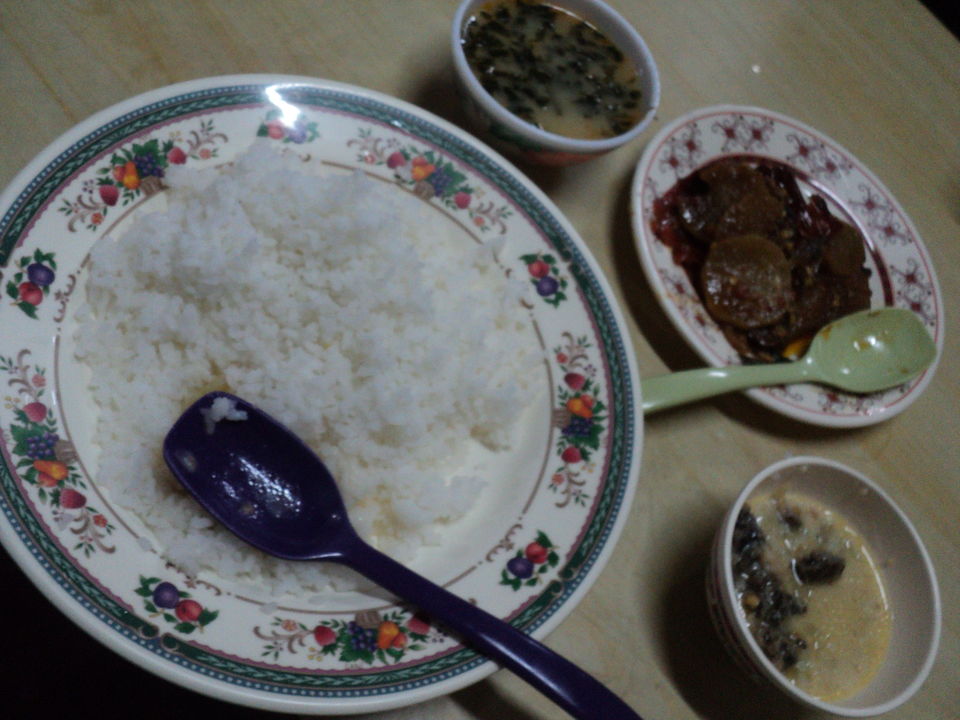 Some pork and beef dishes with rice and dal.
Drink:
Alcohol is relatively cheap in Bhutan. Do try Takin wine, Zum Zin Peach wine and Arah their local wine. I have heard K7 and Highland whiskeys are real smooth and help bear the harsh winter. Do try Suja Butter tea and Thuppa you get in late night on street.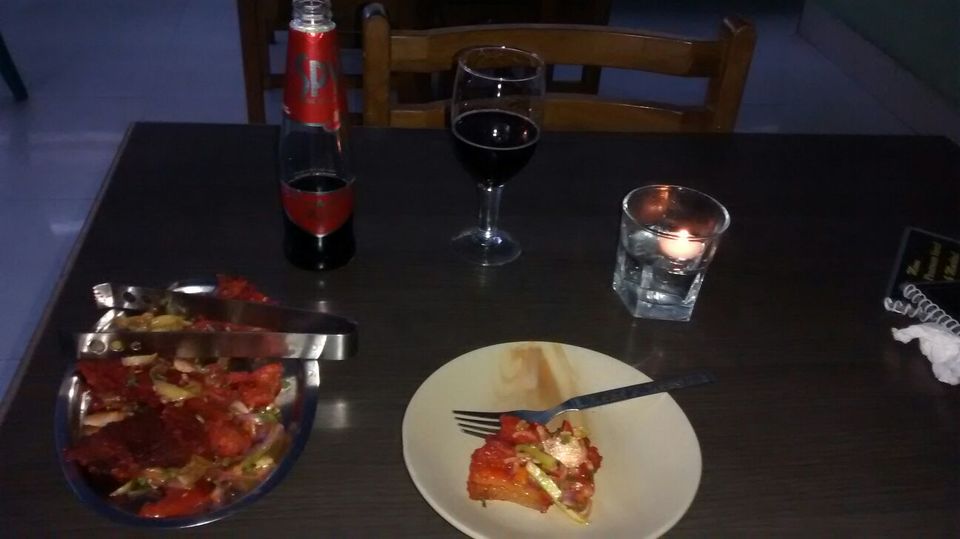 Lady with Paneer thuppa. She asked- "Why are you clicking my photo?". I told because she is beautiful. That's her reply in photograph.
The moment you step into this country, you will realise why it is called - The Royal Kingdom of Bhutan . It was nothing like anything I had seen before. Be it the uniformity of the colour coordinated structures they build, prayer flags and wheels everywhere even at the remotest places, their love for Royal family or the sheer mystic aura that prevails. It was surreal. One more thing I noticed was, Bhutanese woman do all odd jobs that are male dominated and will be frowned upon in India- like woman porter helping with luggage, Women road construction workers on highways or women local taxi drivers, Shopkeepers and also both the places I stayed in Paro and Thimpu were owned by women. When I enquired it from a guide I met, if Bhutan is a female dominated society, he shrugged and said- "we are an equalist nation". Everybody did look happy and content. I am so glad, I chose to visit this beautiful non-boasting humble nation. Its cultural profoundness and numerous stories, I am gonna remember for a very long time. Happy Travelling!
I have been to Kolkata as a kid, when it used to be Calcutta. I remember having most amazing time back then at Nico Park and how I walked down those beautiful spiral stairs of Victoria memorial trying to imagine how would it feel to be a Princess. I wanted to revisit those memories, so I made a stop to Kolkata. First thing you would notice about Kolkata is its massive population. You see people everywhere on roads, beside road on footpaths, bordering small alleys, everywhere and they are on a move. Always. The traffic is bad. I mostly walked around, both to save money and found it more time efficient. Not even one instance in which I was bothered by anyone as I scaled kms alone. I loved the spectacle clad, intellectual crowd that dominates Kolkata. I would write separate post to do justice with this marvellous place.
Where to eat: Chello kebab at Peter Cat, Biryani at Zum Zum, Bengali food at Ekante and Ballygunge 6, Street food at Park street and Lindsay road they are cheap and delicious, Misti Doi.
Places to visit: Victoria Memorial, Indian Museum, Princep Ghat, Mother House, Eco park.
Where to stay: I stayed at Oyo room in Elgin Road because of close proximity to places I wanted to visit. I prefer Oyo rooms for bigger and not so touristy cities.
As Bhutan immigration office was closed, I had to stay back at border town of Jaigaon. It is small place and mostly people who have come to visit Bhutan and are taking a day off for rest post their long journey stay there apart from locals. Interesting thing about this place is that they except Bhutanese currency. I suggest you take a Bhutan sim because if you have automatic network selected on your phone and get in Bhutan network you will be charged heavy roaming. I took Tashi sim. They have tourist sims of 1 month validity. Get it from their Phuentsholing office. Internet is really good throughout Bhutan on Tashi Network even at Tiger's Nest trail in Paro :D. Eat- Momos, Chowmein.
So when you enter from Jaigaon side of Bhutan Gate you will reach Phuentsholing. Bhutan is 30 minutes ahead of IST. Its beautiful quaint place and relatively cheaper in comparison to Thimpu. Immigration office is here and you will get buses to all major bhutanese cities from Bus Stand. You also get shared cabs. You cannot buy tobacco in Bhutan(legally) as it is ban. But you can carry it with you. Nobody checked at entry though. Strange.
I thoroughly enjoyed Paro. In fact I enjoyed it the most. Many people stay at Thimpu and come for Tiger's Nest to paro and then go back to Thimpu. I am so glad I chose Paro to stay- It saved both time and money also given the fact stay is much better here and lovely peaceful place. So when you are coming from Phuentsholing you will reach Chunzum there is a diversion for Paro and Thimpu they are both around 30kms from there. On first day, I went to Chele La Pass from where you get lovely view of mountains and you can also see Haa Valley, after that I went to Rinpung Dzong, National Museum and Kichu Lakhang. Next day I went on Tiger's Nest Trek.
It is one trek that everyone should experience once in lifetime. It is about 5 miles long trail and people generally take around 3 hours to reach this amazing monastery on the cliff. It's unbelievable as to how they could achieve something like that. So there are three points of this trek. First you will reach Taktsang Cafeteria, So get good view of Taktsang monastery from here. Second you will reach that photo point with a slab just before stairs begin. Here is a lovely Tea place with butter lamp offerings.
As I reached there a monk gave me milk, tea bag and hot water. DIY tea. :D He did not ask for money though we did donate some. Getting tea then was magical. How much I miss how happy I felt that moment. Third point is reaching monastery, I suggest do take series of complicated stairs to real Tiger's Nest. Seeing it was like justification of coming to Bhutan. Unearthly Beauty. After descent I went off to Thimphu city.
It is nothing like Paro. It is a bustling city which will show you modern side of Bhutan. It has numerous shops for all kind of things Clothes, Trekking Gear, Handicrafts, Alcohol and everything else. Bhutanese have a thing for Karaoke. There are several Karaoke bars you will find around this city. From here I got permit for Wangdue and Phobjikha. Also added Haa Valley just for fun of it. Here I had found a group of three and I took the permit along with them. They also became travel companions for rest of the days in Bhutan as we shared same cab to Punakha.
After a day's rest in Thimpu we left to see Punakha. You will cross Dochula pass on your way to Punakha where 108 memorial chortens were built by Queen in honour of the Bhutanese soldiers who were killed in the December 2003 war. It was 25th December and it snowed while I was at Dochula, it made me so happy. :D Punakha Dzong is one of most beautiful Dzong by the river. After visiting the monastery we went to stay at small place to stay called wangdue. It a quiet little mountain village. Like rest of Bhutan this is also straight out of fairytale.
It was one of the most beautiful valleys I visited in Bhutan. The beautiful sun kissed moors were like my Famous Five fantasy place. I saw Black necked cranes in wild as we got out of car and went closest we could without scaring them. It was absolutely beautiful experience. We also went to famous Gangtey monastry on way back to Thimpu.
Back home.
Frequent searches leading to this page
Bhutan tour packages price, Bhutan tourism for Indian, Bhutan tour package cost, Bhutan tour plan, Bhutan tours and travels, Bhutan trip cost