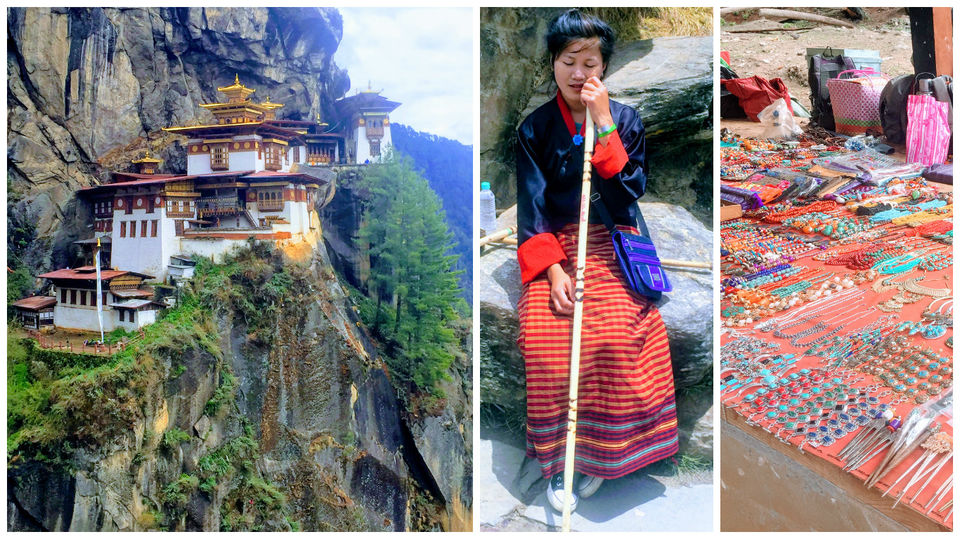 What else can you call a place where happiness (Gross National Happiness) is the measure of progress? A precedent set by the land of happiness, and now adopted by seven other countries. Welcome to Bhutan, where ''happiness is a place".
As soon as you land in Bhutan's Paro airport surrounded by lofty green mountains, people (all) around you get into a camera frenzy. Where else do you witness this in airports around the world? Welcome to Bhutan, where ''happiness is a place".
As summer vacays were coming up, we racked brains to pick a travel destination. I was quite amused when the girls (R&R with their cousins A&S) unanimously selected Bhutan. Older R and her friends in school were once discussing ecologically sound countries and Bhutan emerged the popular country.
With a 7 day 6 night trip planned for this Himalayan landlocked nation, we awaited this break from the scorching summer heat with bated breath.
Read on to find out what we did in the time that whizzed past. Time always has a way of working extra fast on vacations, isn't it? Sigh.
At the Paro airport, our guide Carma and chauffeur Dorji greeted us.
Our first destination was Thimphu, Bhutan's capital. A 2 hour journey from Paro, Thimphu is just like any other hill station, only much cleaner due to almost zilch pollution levels.
Thimphu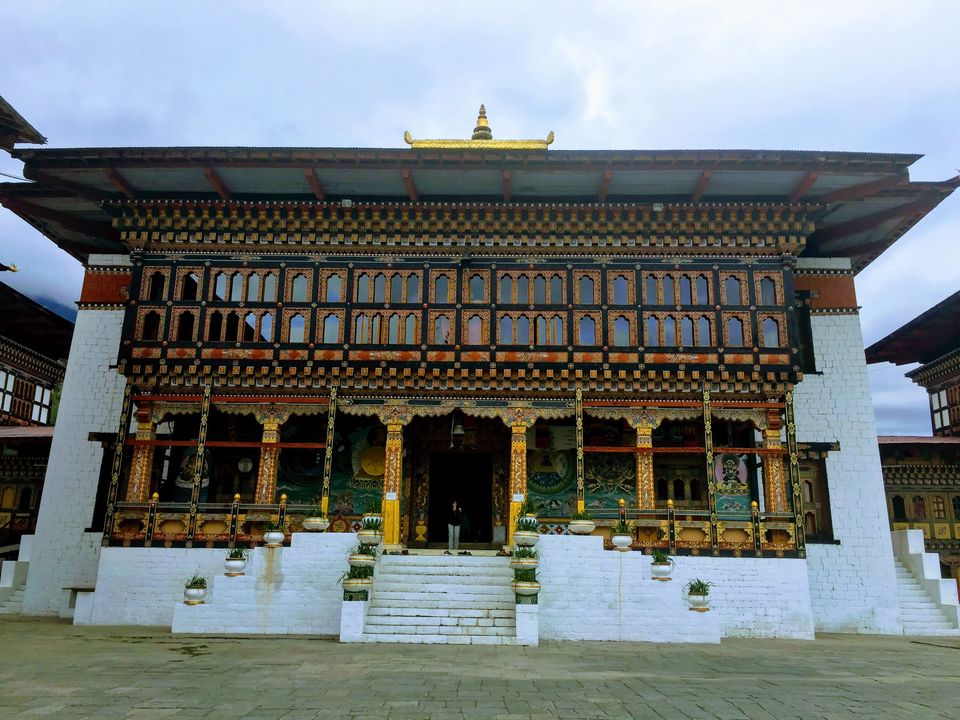 Thimphu, the largest town in Bhutan is also seat of the Government, administration and the monarchy. Though largest, don't be taken aback to see their commercial street is only One street long. Yes, true that!
After checking in to the hotel and a lip smacking meal of Bhutanese delicacies - Ema Datshi (a spicy red chilli and cheese dish) and Mushroom Datshi (mushroom with cheese)along with the Indian staple of Roti-sabzi, Dal-Chawal, we headed out to explore Thimphu.
thetunictraveller's 'things to do and see' in Thimphu-
Bhutan Post Office- The best attraction if you are with kids for you can get your own personalised stamps. You either click a photo or share an existing one and stamp of yours is made. See your own stamp on paper. How cool can it get? The best part is, you can use it too. We got 2 stamps made to commemorate our Bhutan trip ;) - one with the kids and one with the entire family. We even bought post cards and posted it to India.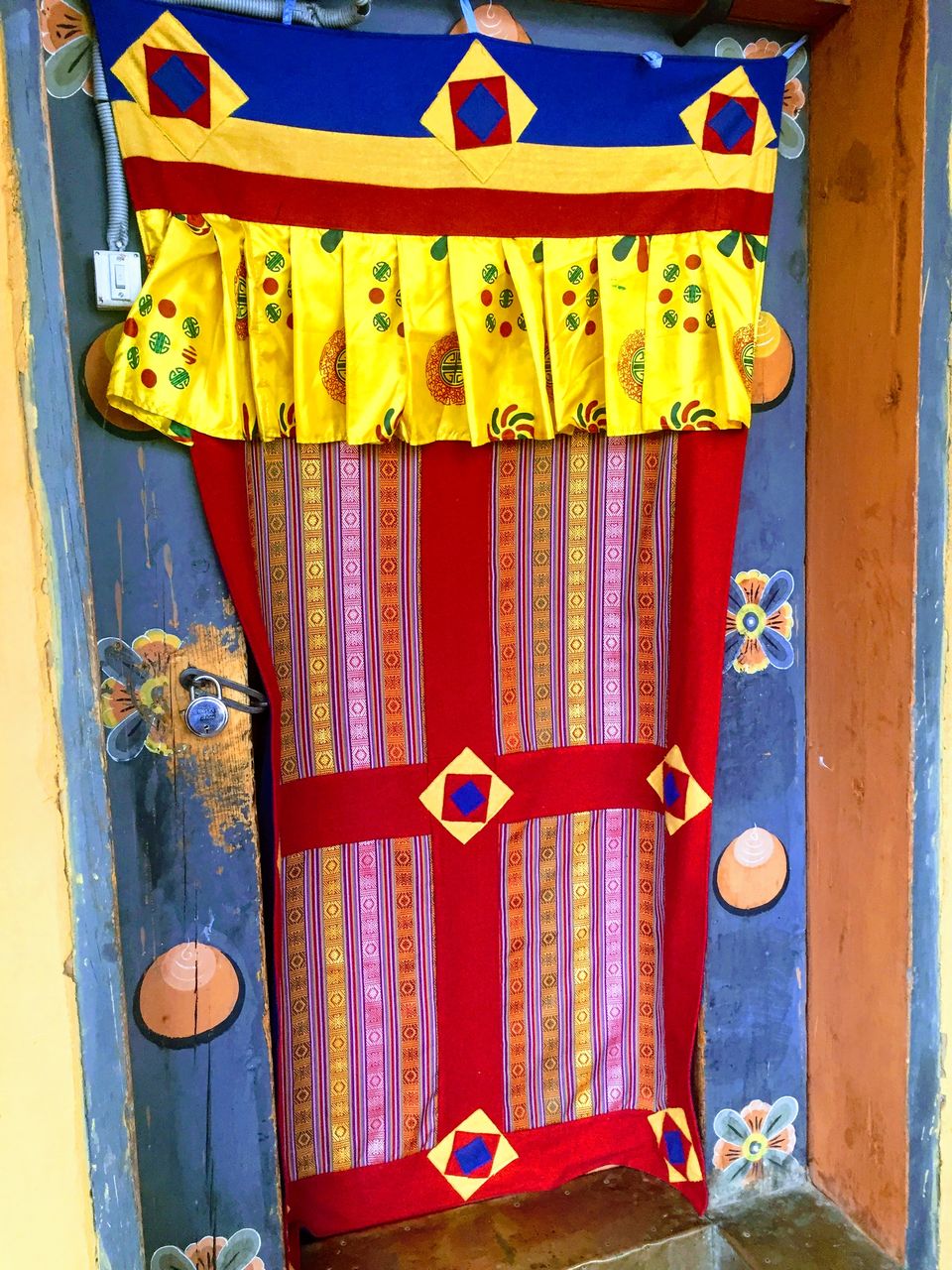 Buddha Dordenma- The 51m commanding statue of Buddha casts a serene glance over Thimpu. Similar to the Big Buddha statue in Hong Kong, Buddha Dordenma is housed over a three-storey hall with over 125,000 small statues of Buddha. A sight you will frequently see in Bhutan's monasteries. We went in the morning, when the sky was clear, and the views were spectacular.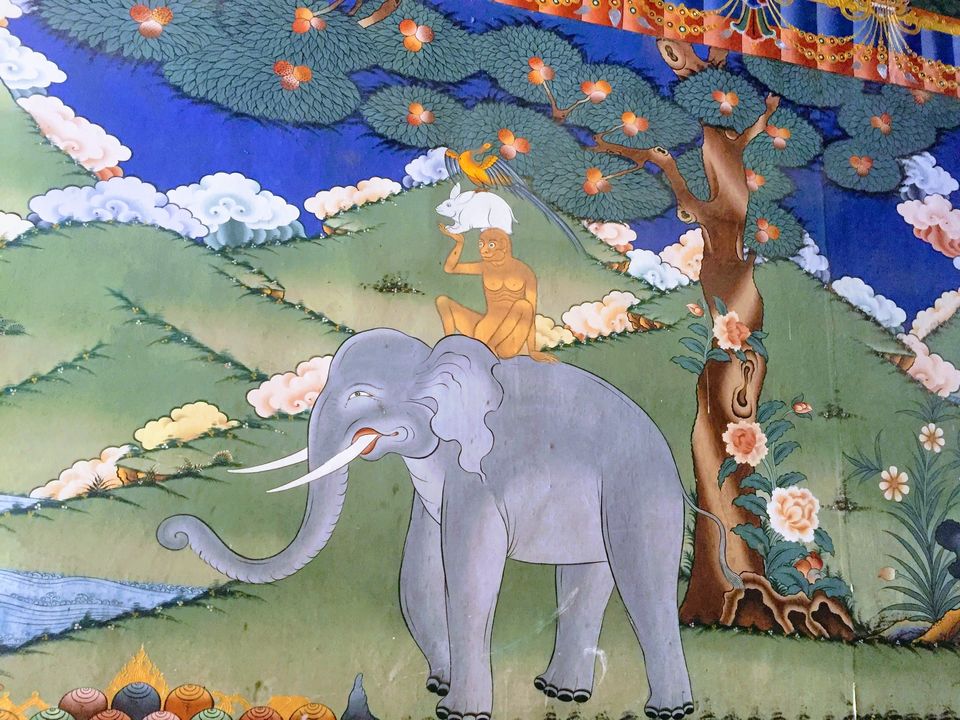 Thimphu Chorten (Memorial Stupa) - One of the most visible monuments in Thimphu, this Chorten is also central to Bhutanese daily lives. Elderly people usually get dropped here in the mornings and spend the entire day in different forms of worship, only to be picked up in the evenings. Children too visit it every morning before going to school. One of my favourite clicks of Bhutan is an old woman praying outside the Chorten.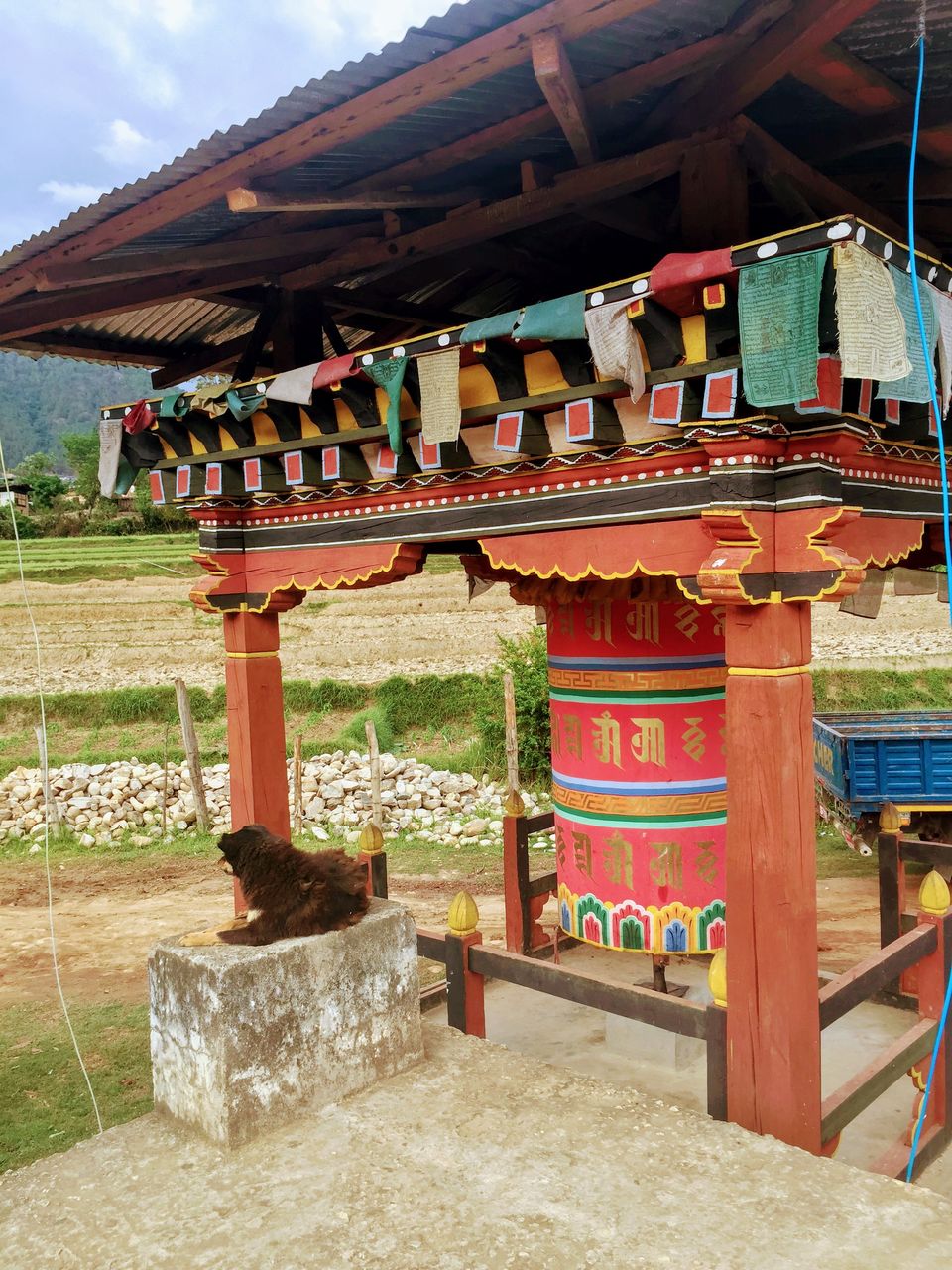 Trashichho Dzong (Thimphu Fortress)- Known as the 'fortress of the glorious religion', this is popularly called the Thimphu Dzong. With a dash of splendour and monastic weight, you will need to wait until 5 p.m. for entry to this Dzong, as it houses Government offices, offices of the king, the throne room. You can also see the Kings unassuming palace and the SAARC building from here.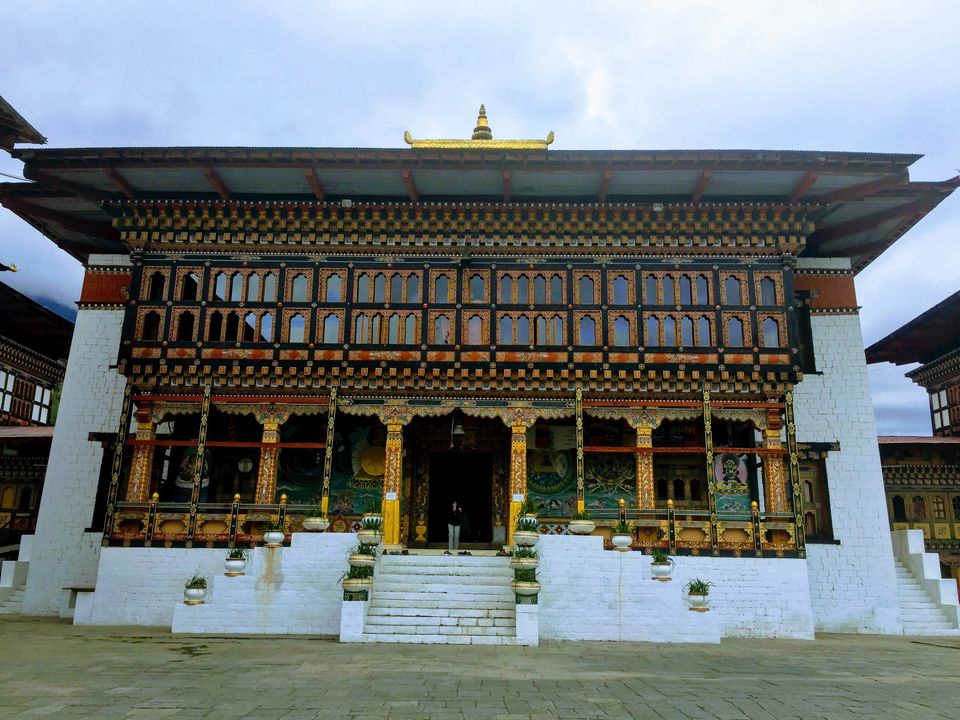 Motithang Takin Preserve- A walk up the trail leads you to a large enclosure where you see Takins- Bhutan's national animal. With a cross between a mountain goat and a buffalo, this odd animal isn't much a delight. If you are short of time, you can give it a miss.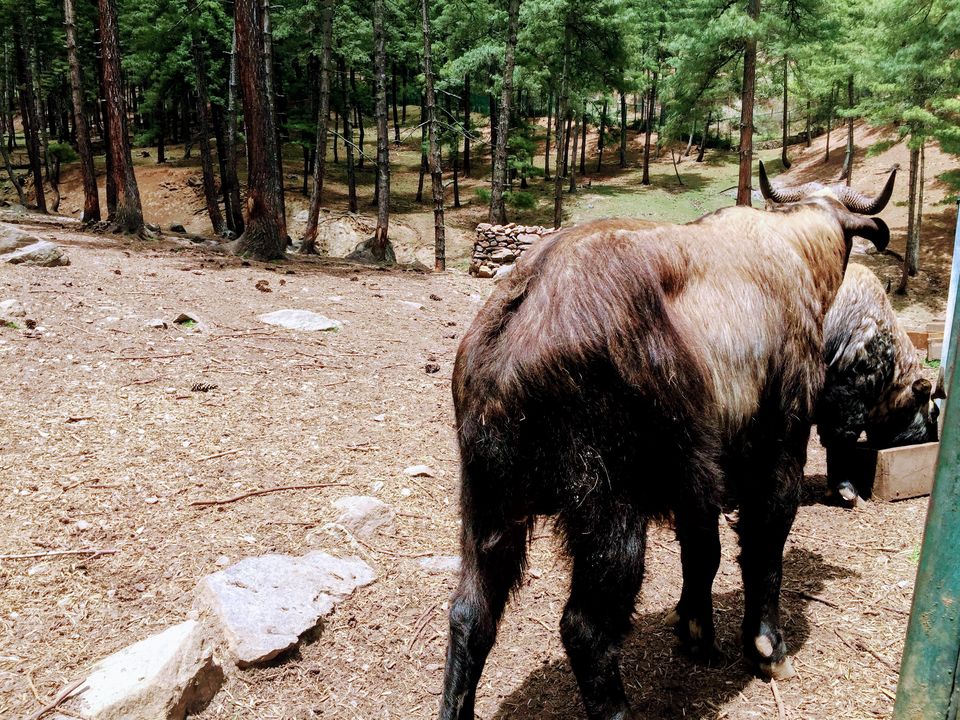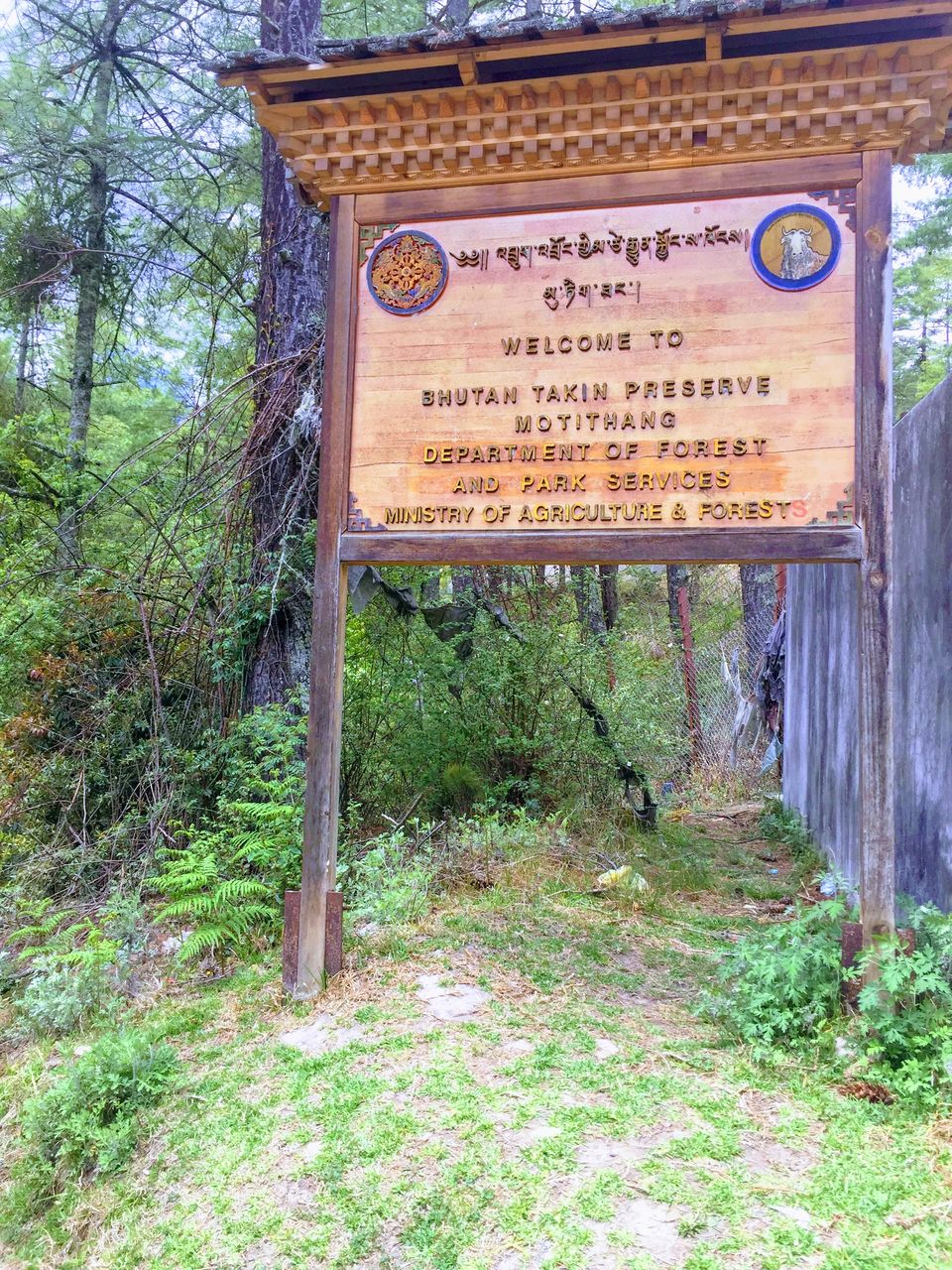 Changangkha Lhakhang- Extremely popular, this temple is perched on a hill overlooking Thimphu. Parents of kids born in Thimphu come here to get names for their newborns from the protector deity Tamdrin.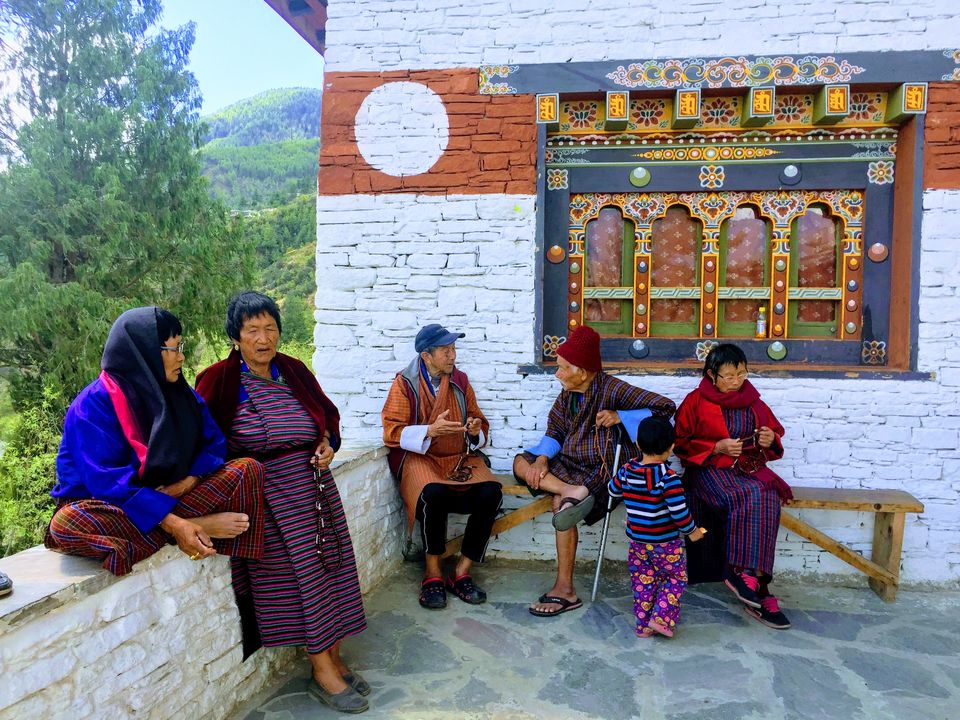 Craft Bazaar- Located in the heart of Thimphu, it is difficult to ignore these bamboo huts lined with souvenirs and collectibles. Most women display and sell hand made crafts woven, painted or created by them, here. I got some prayer flags alongwith a fridge magnet of Bhutan.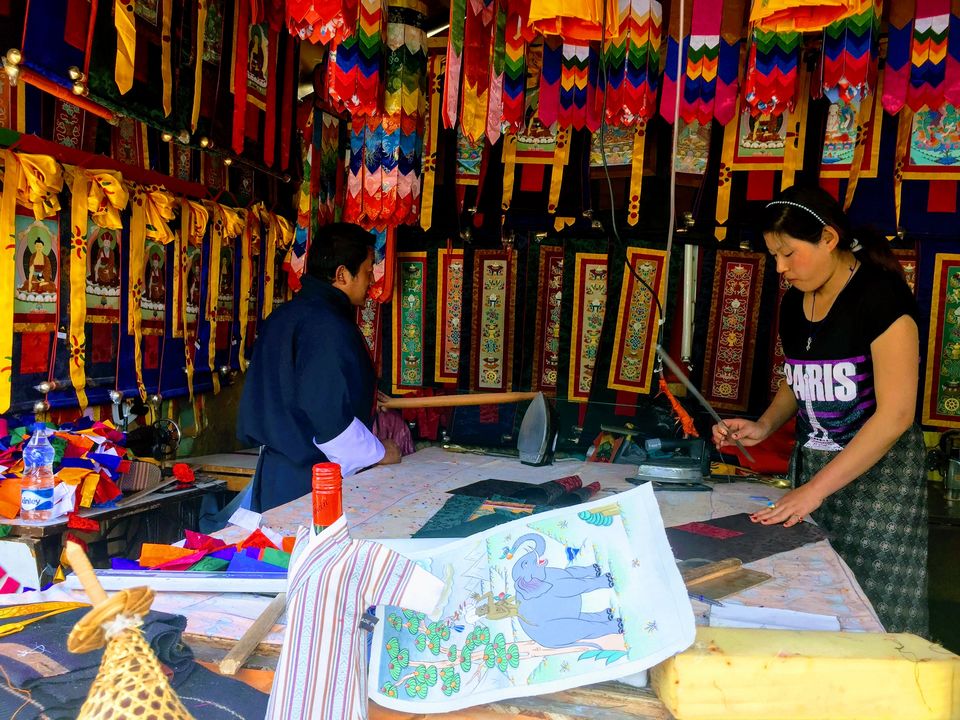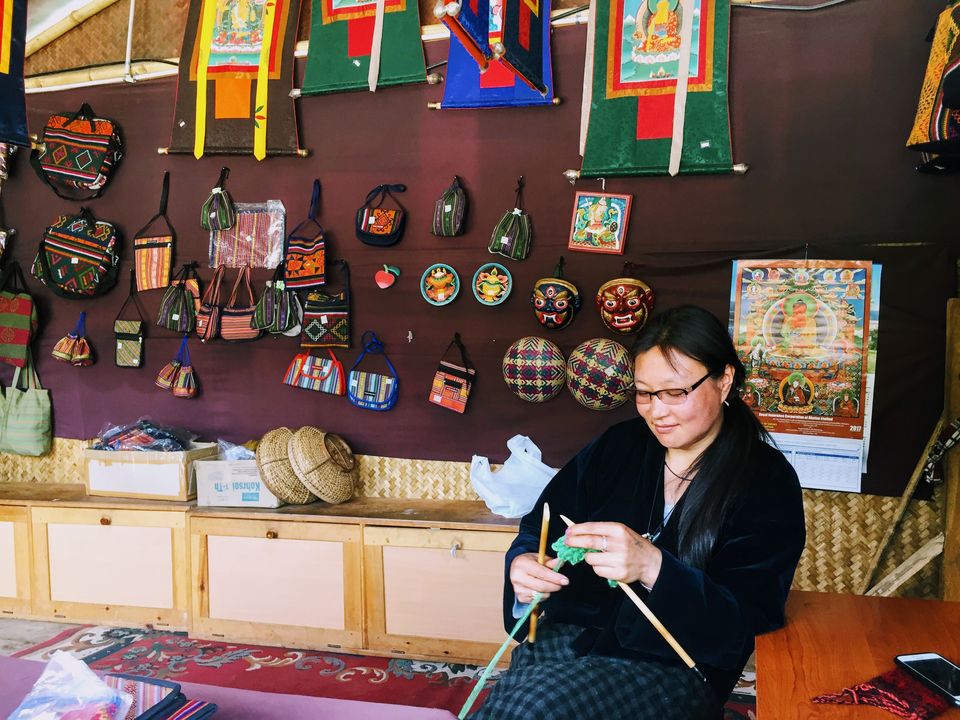 Zilukha nunnery- A monastery for nuns, this offers great views of Thimphu and the Thimphu Dzong.
Changlimithang archery ground- The national sport of Bhutan, every village has an archery ground and Thimphu's is the largest. There was an archery competition happening on the ground and we caught sight of their skills, camaraderie, traditional dances and songs which was quite entertaining. Only people who wear their traditional dress 'Gho' are allowed to participate.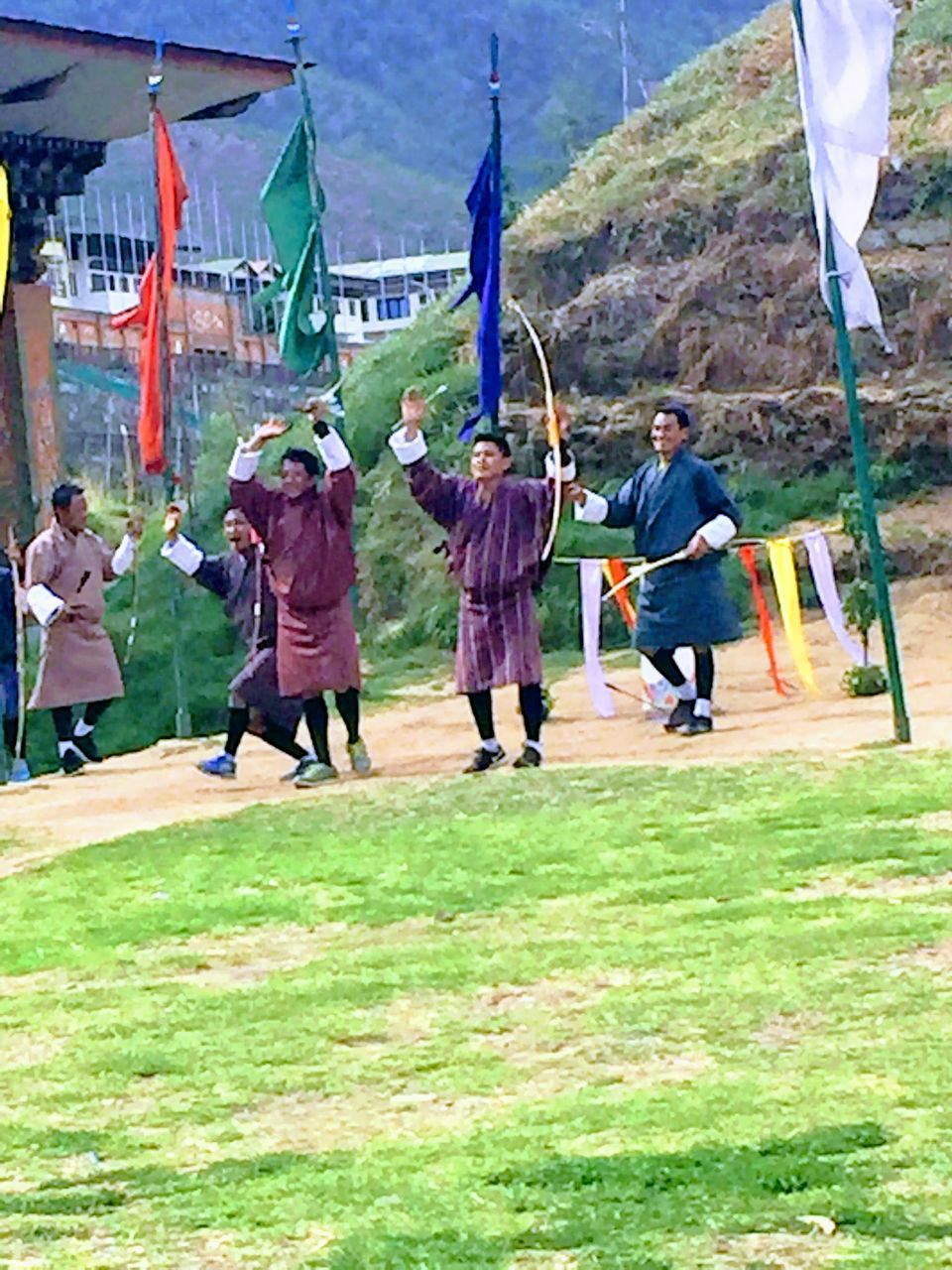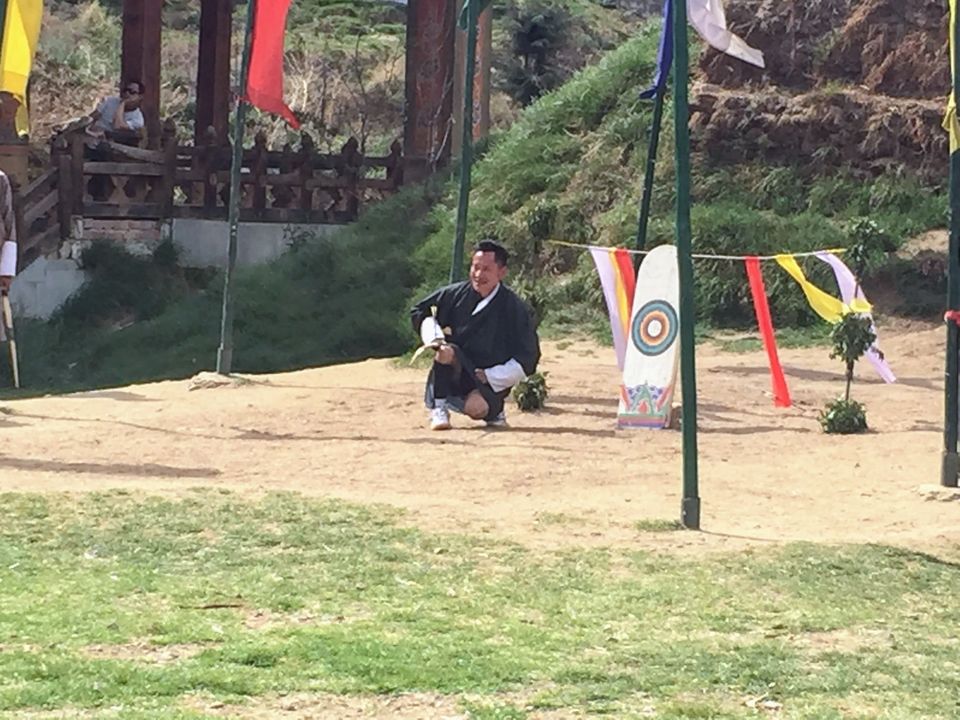 Thimphu market-Wander around the stalls and you'll find a pungent collection of fruits, vegetables, dried fish, pork and datshi (soft cheese), as well as bottles of wild honey. The cereals section has red rice and kapche, the ground roasted barley beloved by some Bhutanese and Tibetans.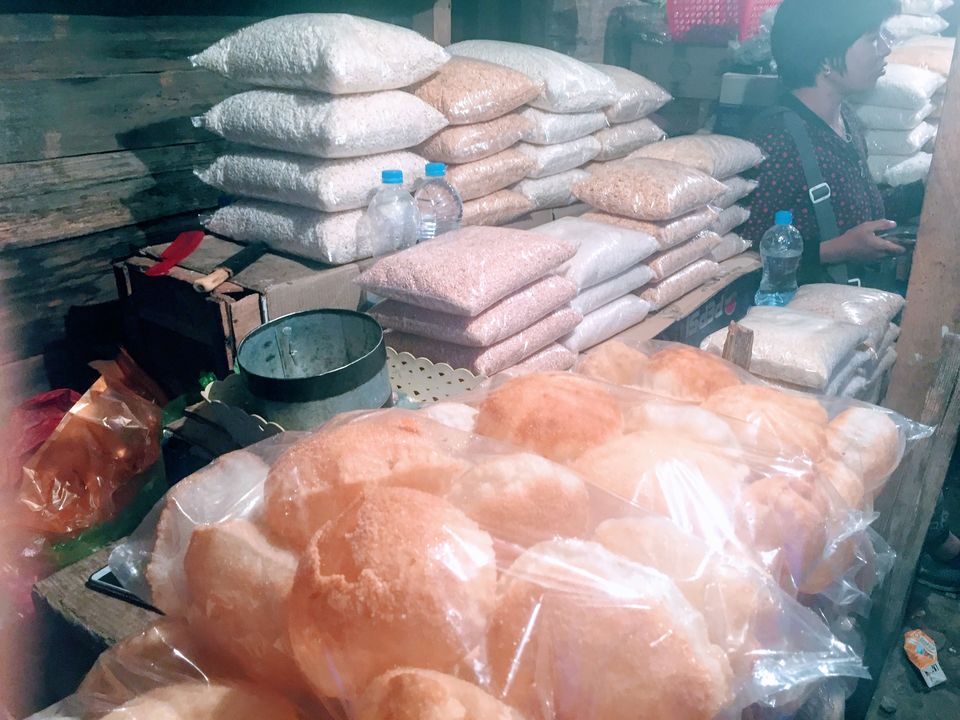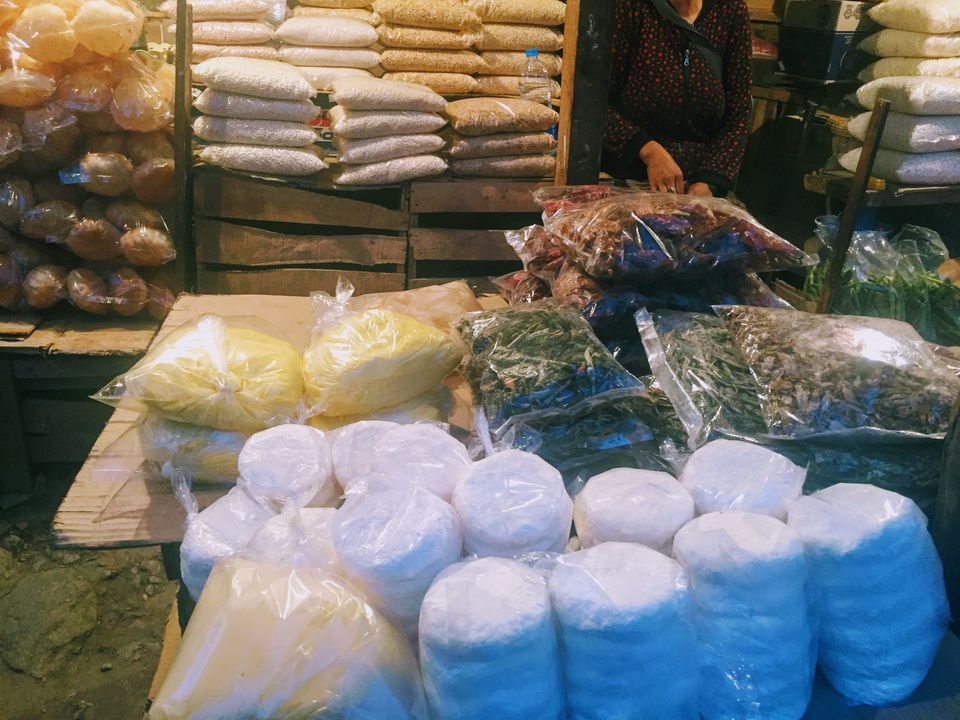 Punakha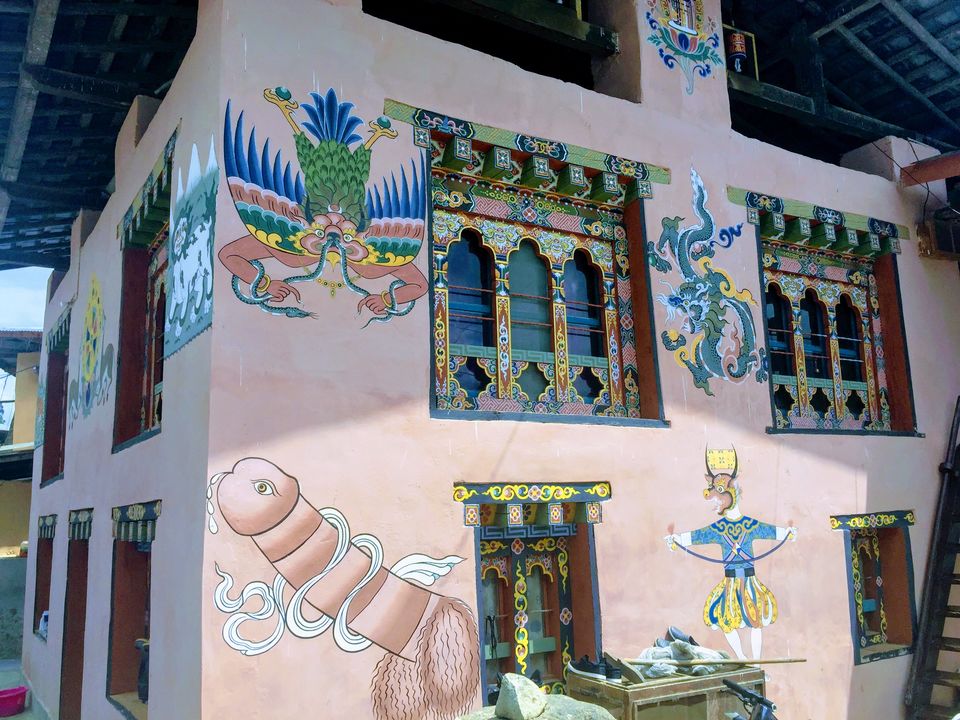 The erstwhile capital of Bhutan, Punakha is where the most beautiful 'Dzong' / fortress of the country is located. The 'Father' river 'Pho Chu' and 'mother' river 'Mo Chu' congregate near the Punakha Dzong which sits serenely on a picturesque island.
Punaka
thetunictraveller's top 'things to do and see' in Punakha-
Dochula Pass- Occupying a central location between Thimphu and Punakha, Dochula pass offers a 360 degree panoramic view of the Himalayan mountain range. (on a clear winter day and we were travelling in summer!) There are 108 Stupas /chortens gracing the mountain pass built by the Queen mother.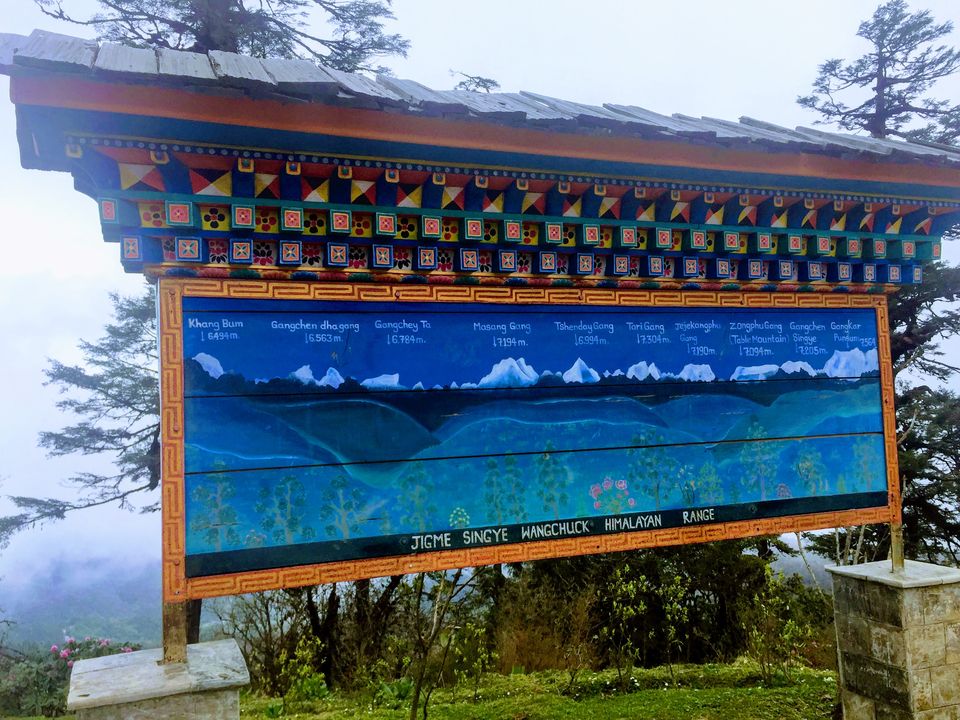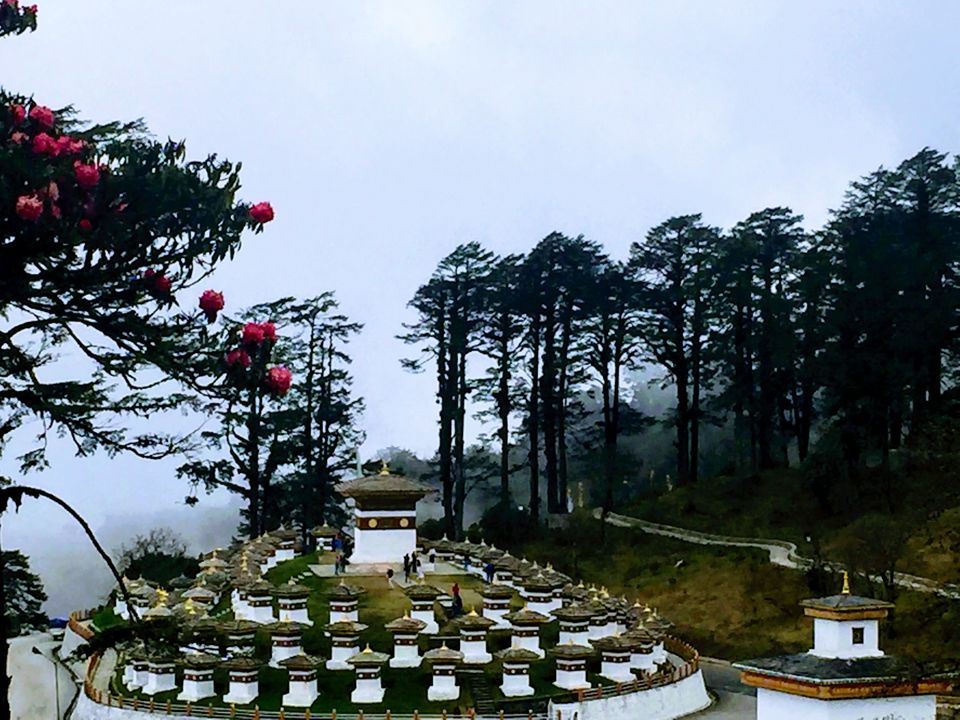 Punakha Dzong- Punakha Dzong is arguably the most beautiful dzong in the happy country. The second to be built, it served as the capital and seat of government until the mid-1950s. All of Bhutan's kings have been crowned here.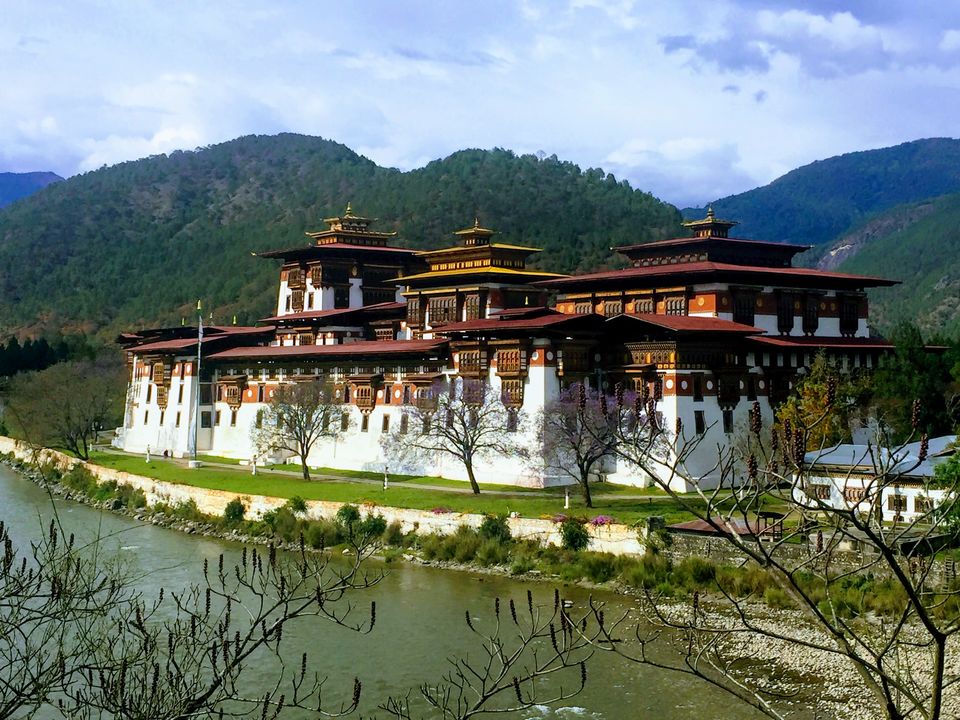 Punakha suspension bridge- After a day of many Dzongs and few temples, kids loved their time on the suspension bridge. It sets your heart racing and head dizzying if you can't handle the fun. We had a small impromptu picnic on the other side of the bridge. Two rainbows near the bridge also gave us good company.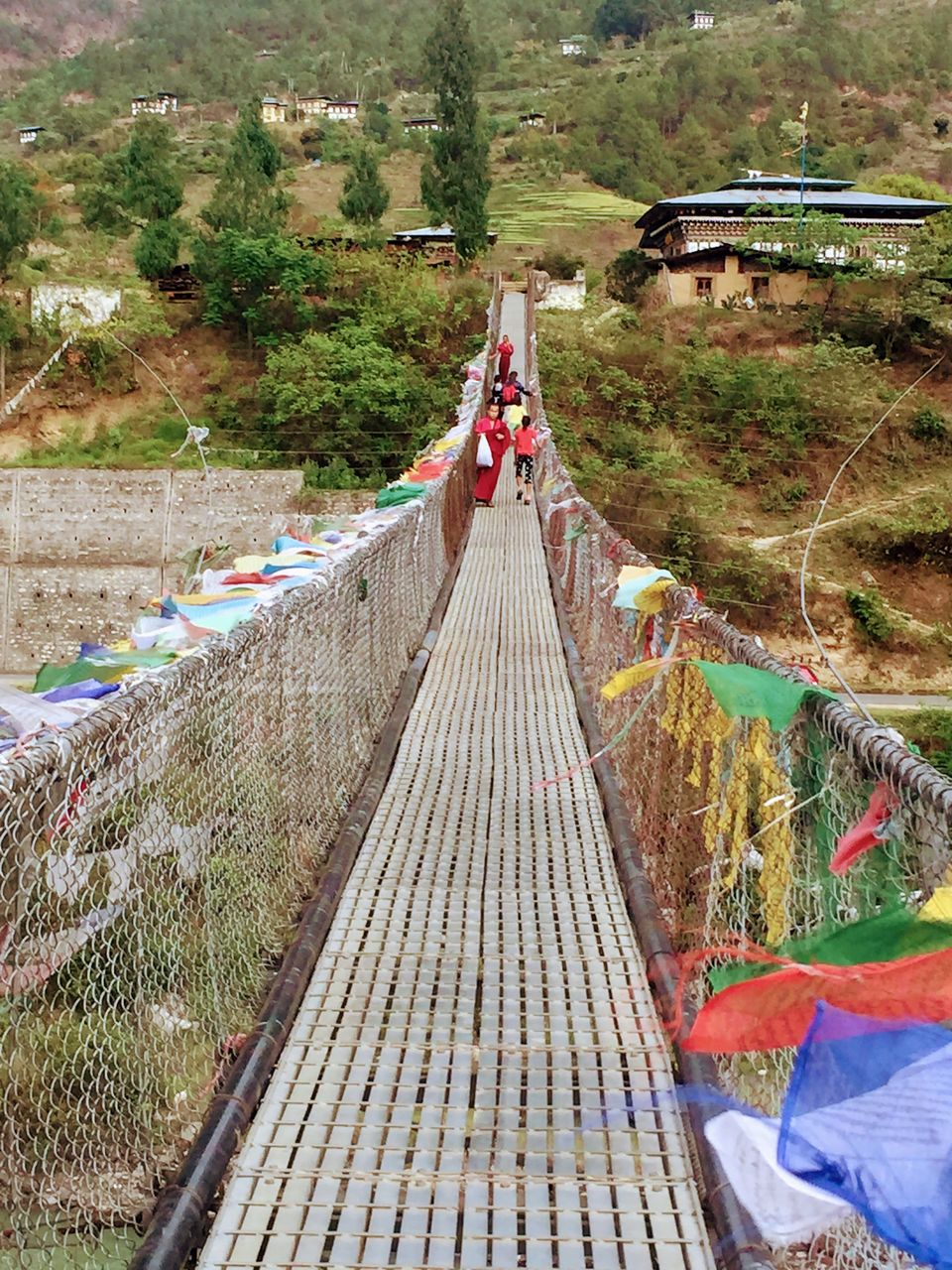 Chimi Lhakang temple- The monk of this temple is credited with popularizing the phallus symbol seen on houses in Bhutan. Also called the temple of fertility, it is believed that the maverick saint Drukpa Kunley built a chorten here. A hike up the steps gives you generous gusts of clean, fresh air to your lungs.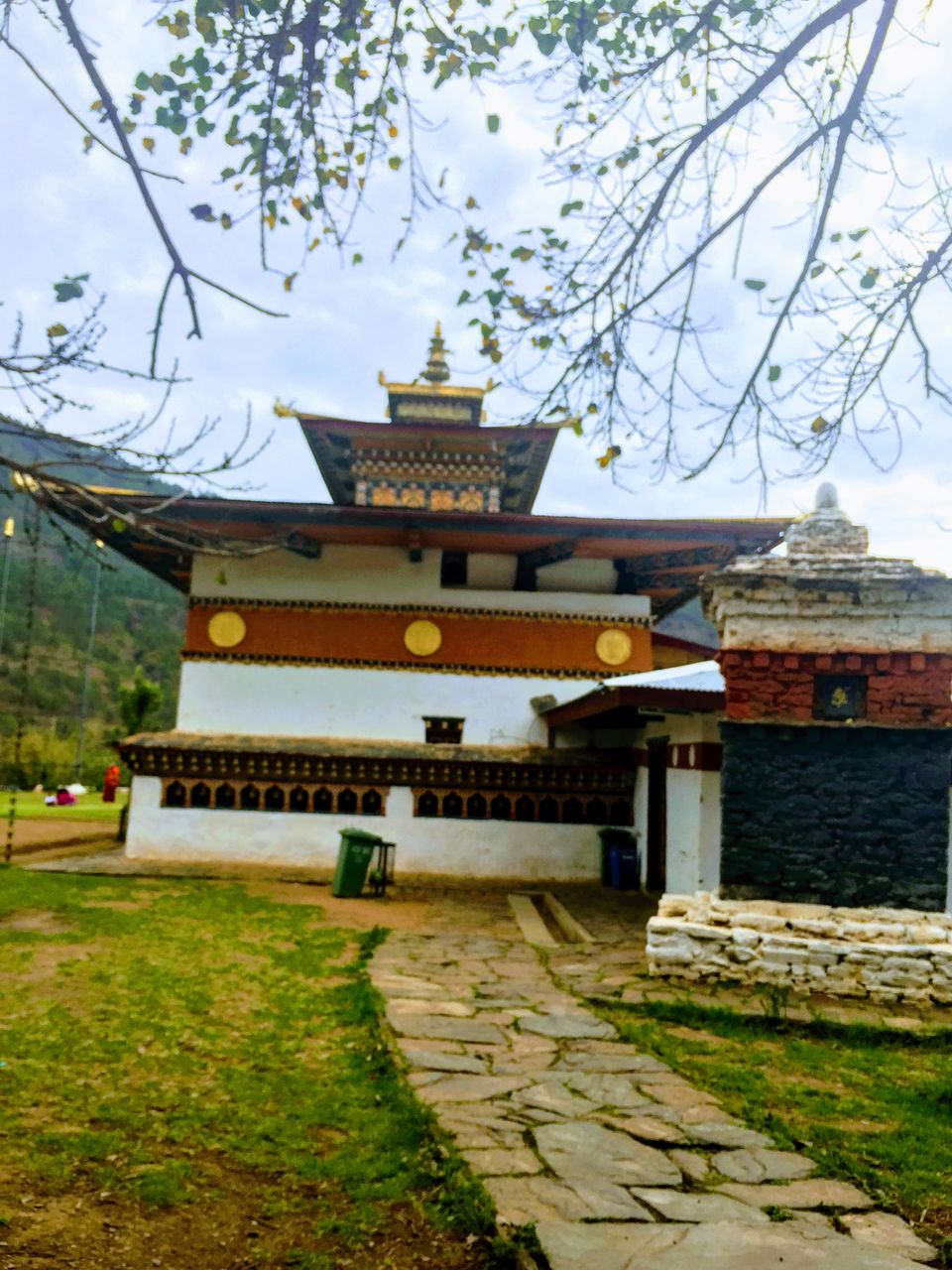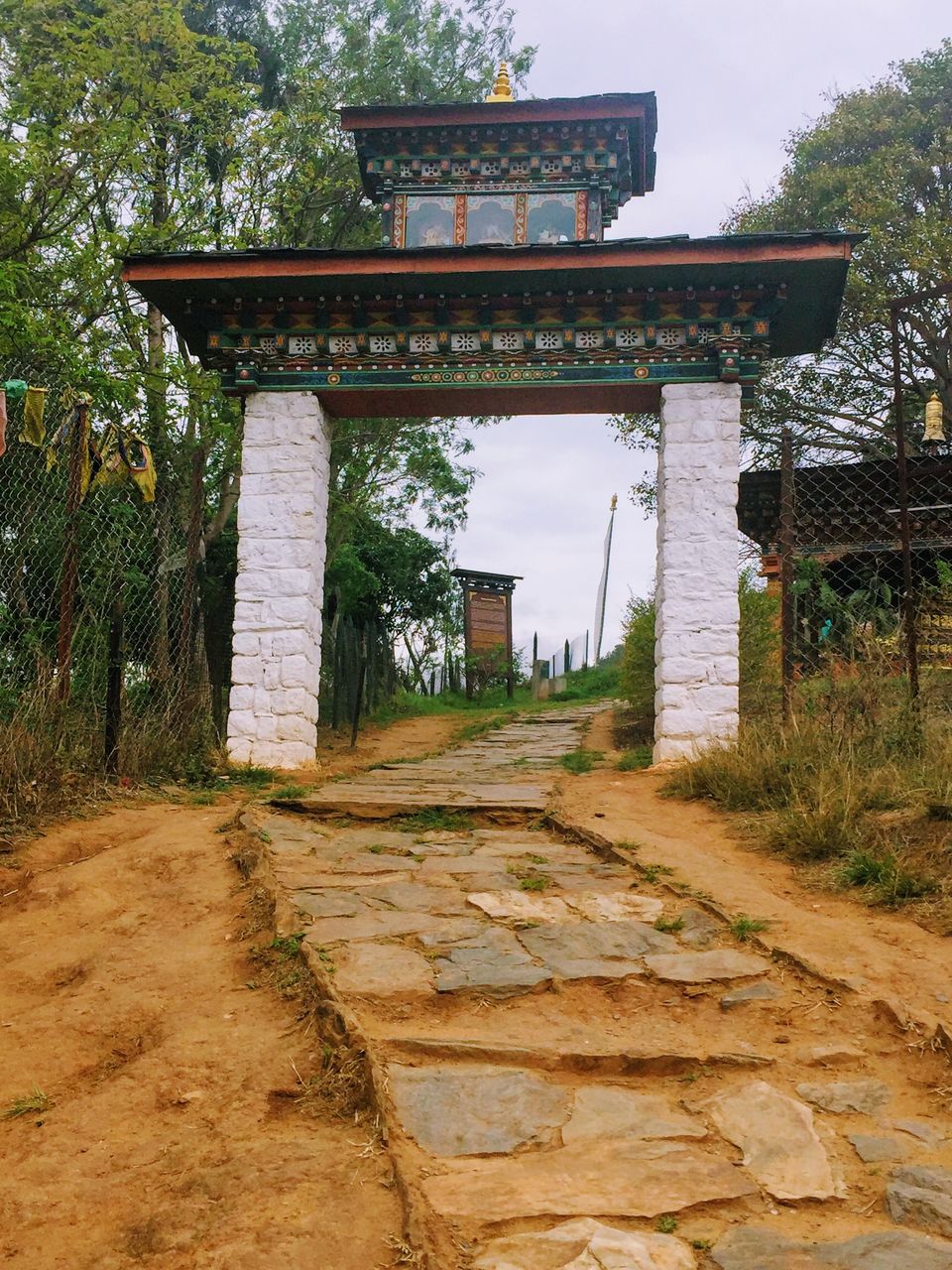 River rafting- The rivers of Bhutan are fed by the glacial melt of the eastern Himalayas and are clear and clean making good companions for river rafting. Punakha is one of the favourite river rafting spots in the country.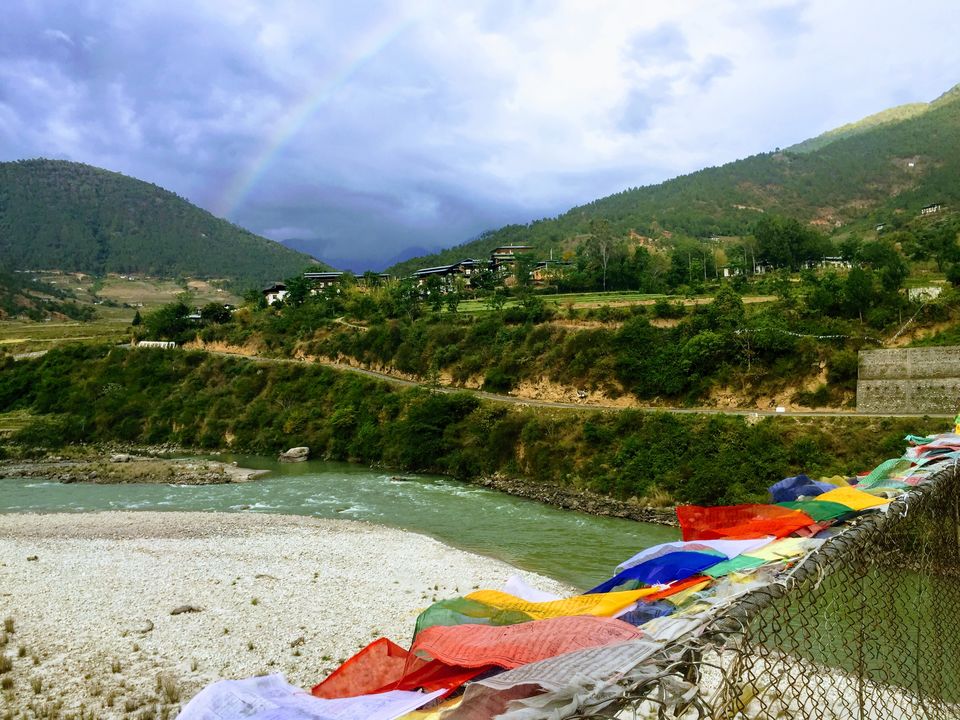 Paro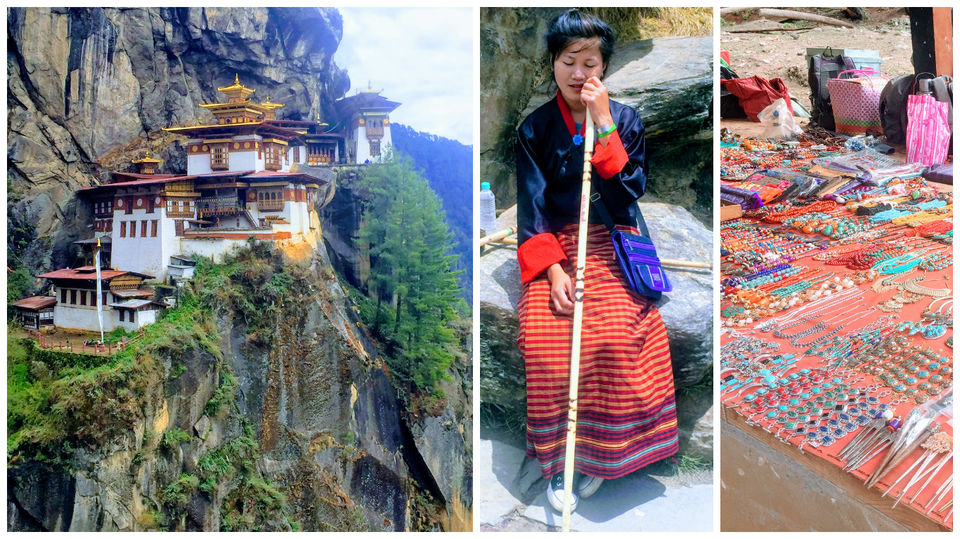 Gateway to the Tiger's nest, Paro is a quaint little town with just one main street offering Bhutanese antiquities and what not-s at a princely price. Psst- if you want to pick memorabilia, don't leave it for Paro, Thimpu is more wallet friendly.
Paro
thetunictraveller's 'things to do and see' in Paro-
Hike to Tiger's nest/ Paro Taktsang- Unquestionably, Bhutan's iconic landmark, The Tigers Nest clings on a cliff 900 meters above Paro valley. In order to arrive at the temple visitors must trek for around 2-3 hours through beautiful, shady pine forests and stunning water falls. No trip to Bhutan would be complete without a visit to this remarkable temple. Only 2 from our family of 10 made it to the top!Was I glad alongwith sis S, to soak in the views from the top? Certainly.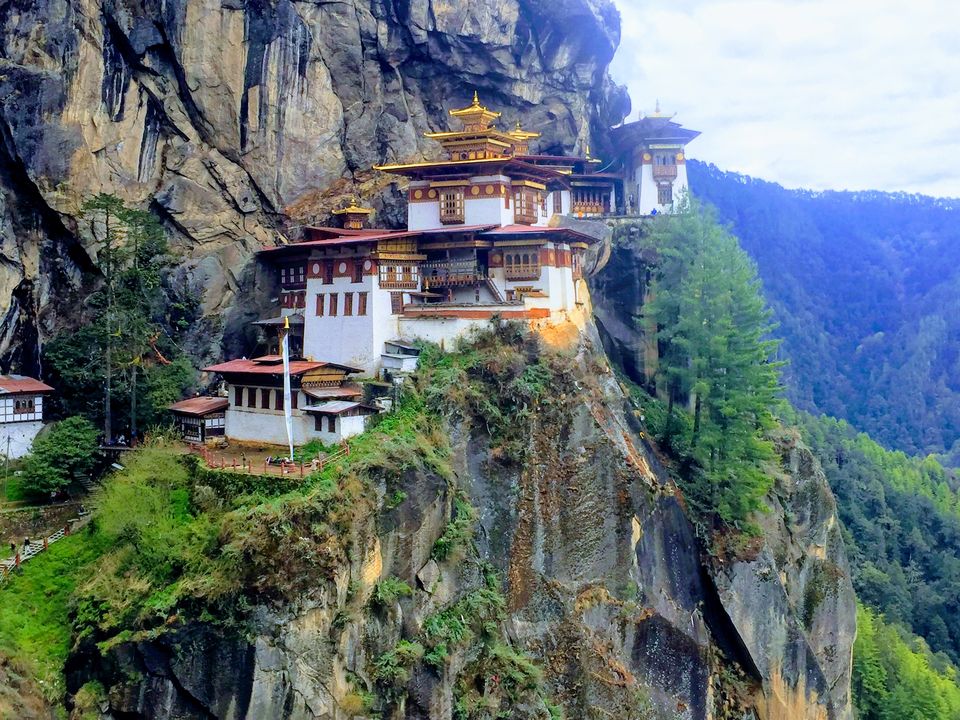 Kyichu Lhakang- A short drive from Paro is Kyichu Lhakhang, one of Bhutan's oldest and most beautiful temples. The temple is popularly believed to have been built in 659 by King Songtsen Gampo of Tibet. I found a similarity between Hindu temples and this temples concept of the 'garbha gudi'.
Picnic by the riverside- With clean gushing waters, rivers dot the Bhutanese landscape with meandering tales. Ever since we landed in Bhutan, we wanted to have a picnic by the river, and on the penultimate day of our tour, finally, we did. Close to the Paro Dzong, we chose a spot on the green meadows by the gushing waters and settled for a family picnic lunch.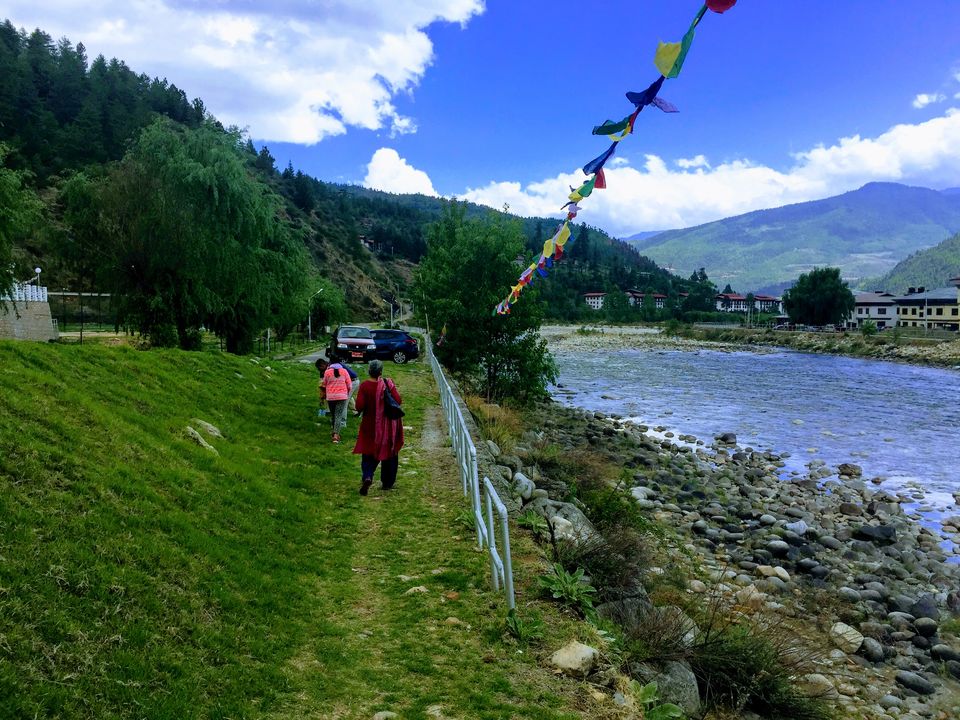 Paro Dzong/ Rinpung Dzong- Paro Dzong ranks as a high point of Bhutanese architecture. You can see the walls all over the town through the valley. Like most dzongs, it houses both the monastic body and government offices, including the local courts.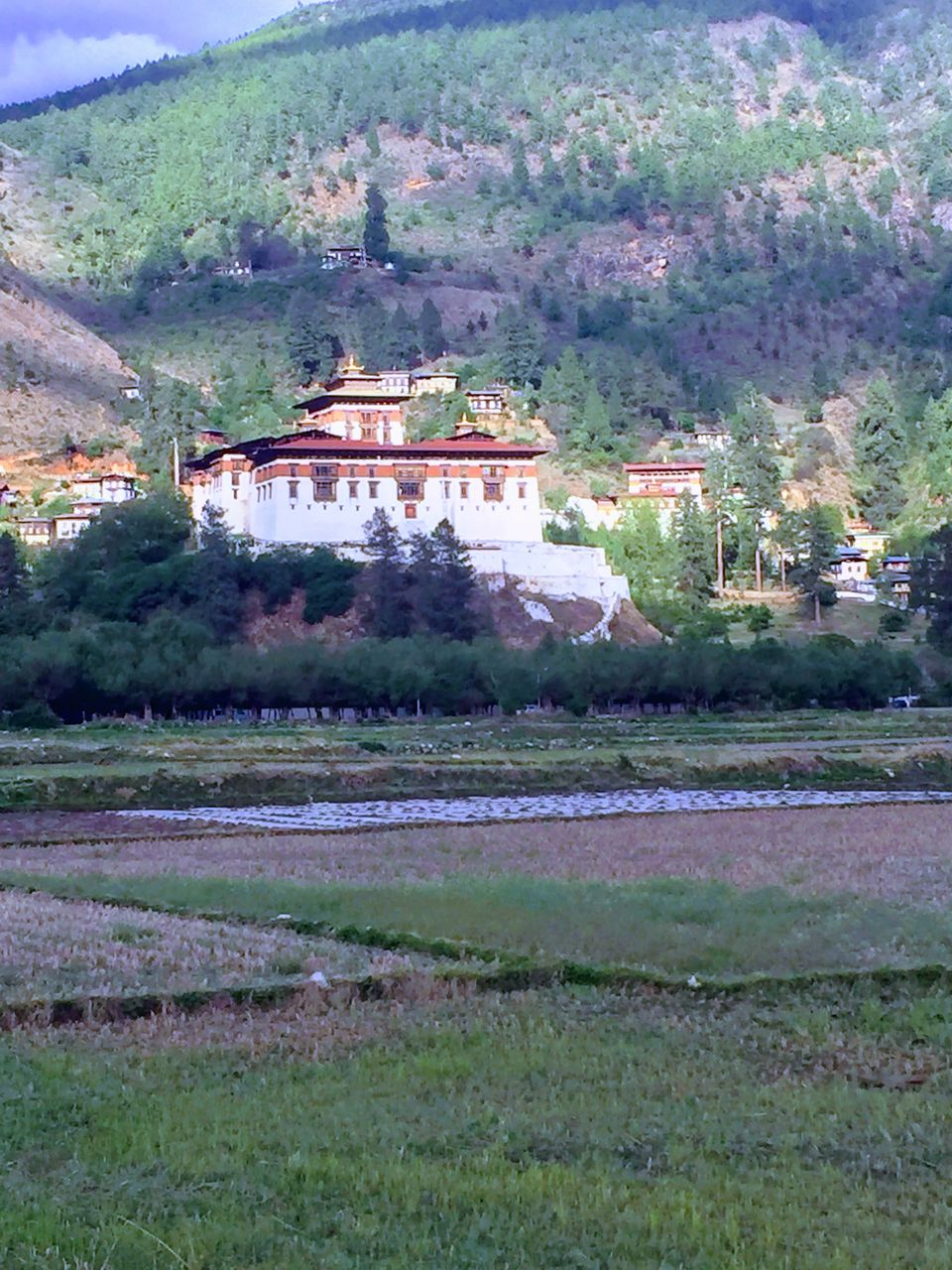 Cheli la pass- The 35km drive to cheli la pass through dense pine and spruce trees dotted with lavender flowers makes it a road excursion worth taking. Chele la separates Haa and Paro valley and at 3810m, it is one of the highest motor able pass in Bhutan. We spotted snow clad mountains in the backdrop and prayer flags for the living souls and dead souls as well.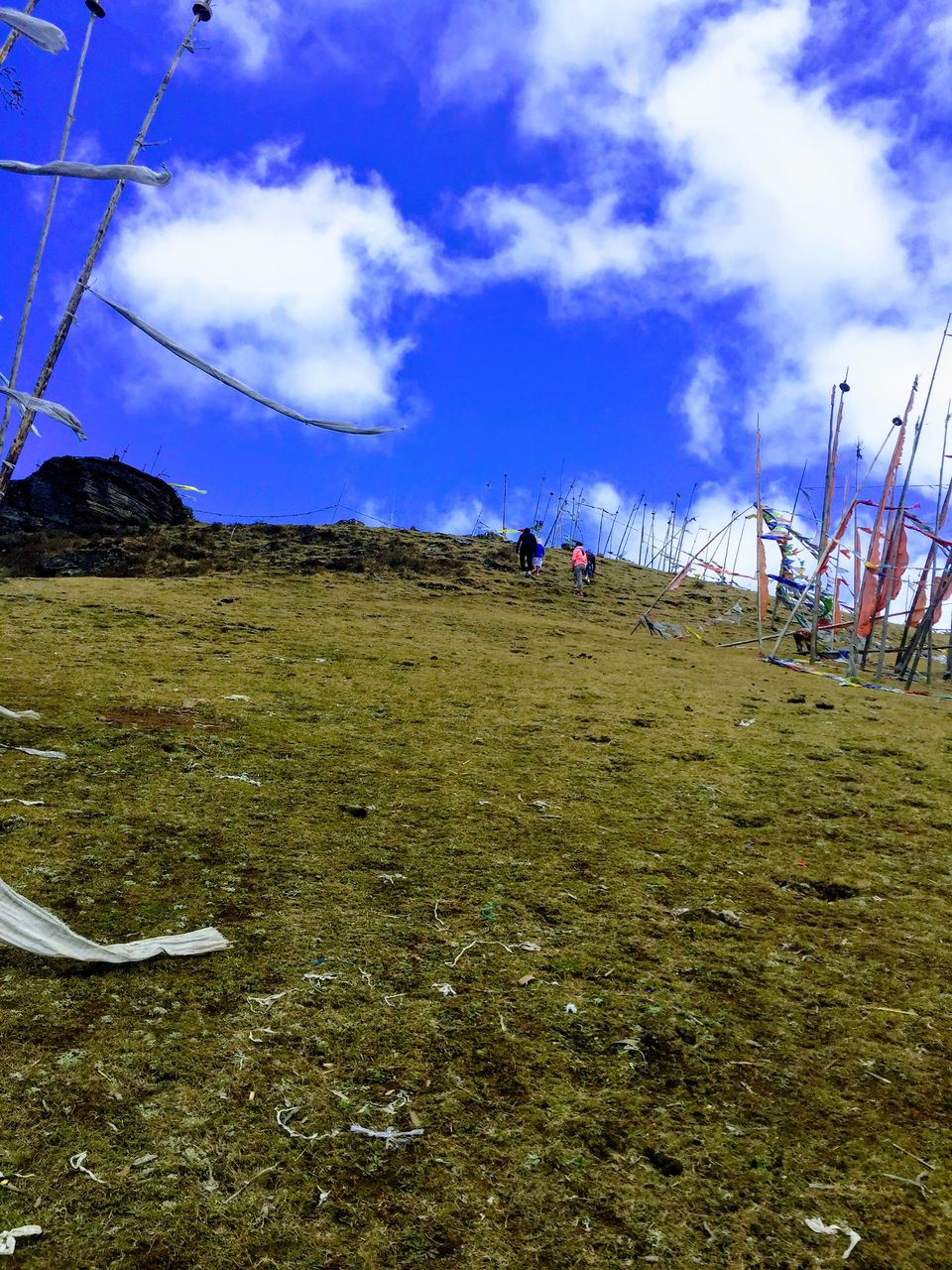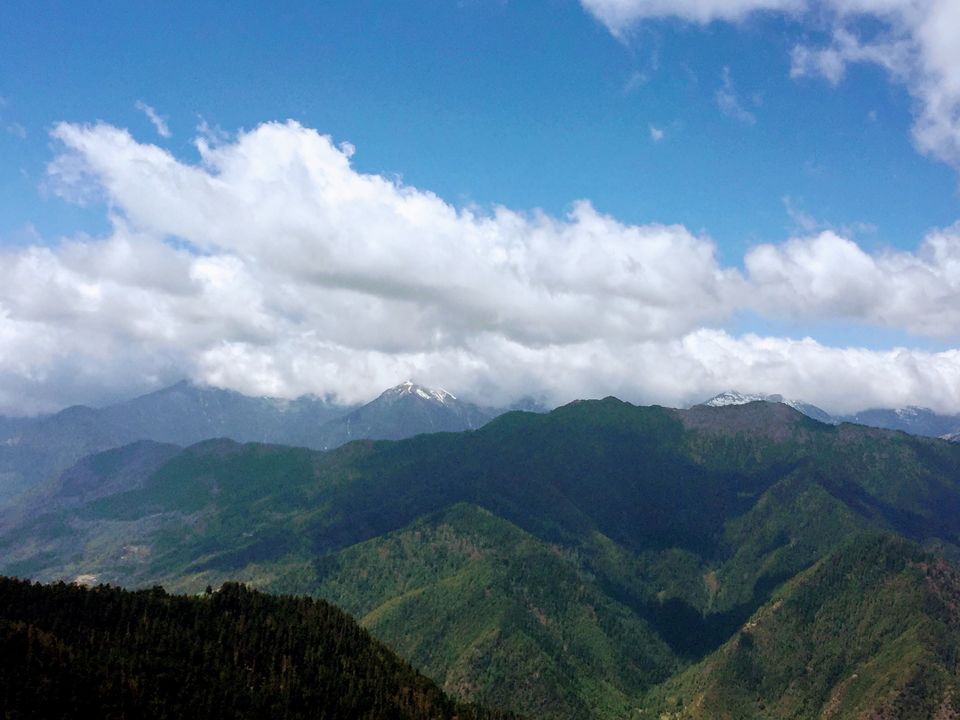 National museum at Paro- An unusual round building supposed to be in the shape of a conch shell marks the museum of Bhutan. Many interesting 'thangkas'- art woven on a silk cloth are displayed here in addition to sculptures and quaint artifacts. Cameras are not allowed inside the museum. Interestingly, this museum has been funded by the Indian Government.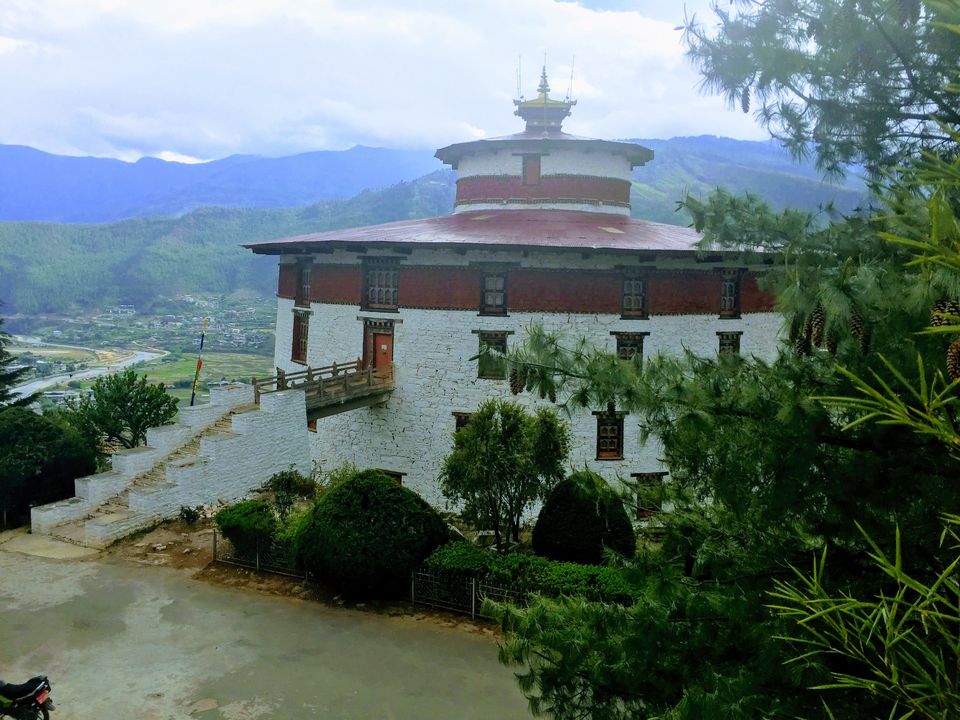 A stroll in the Paro market- As a conclusion of your Bhutan trip, take a leisurely walk along Paro's shops and chill down at one of the chic cafes on the main street.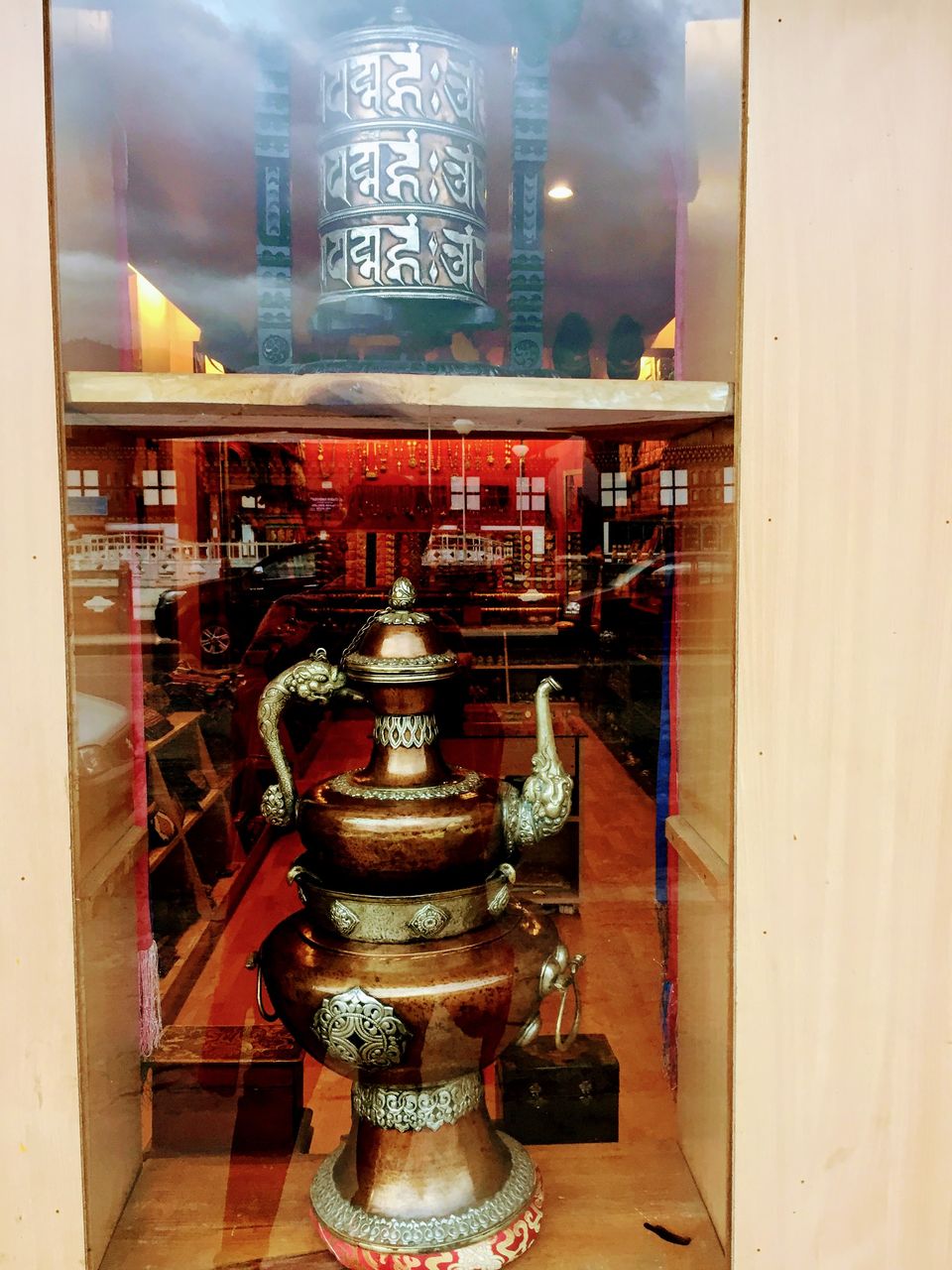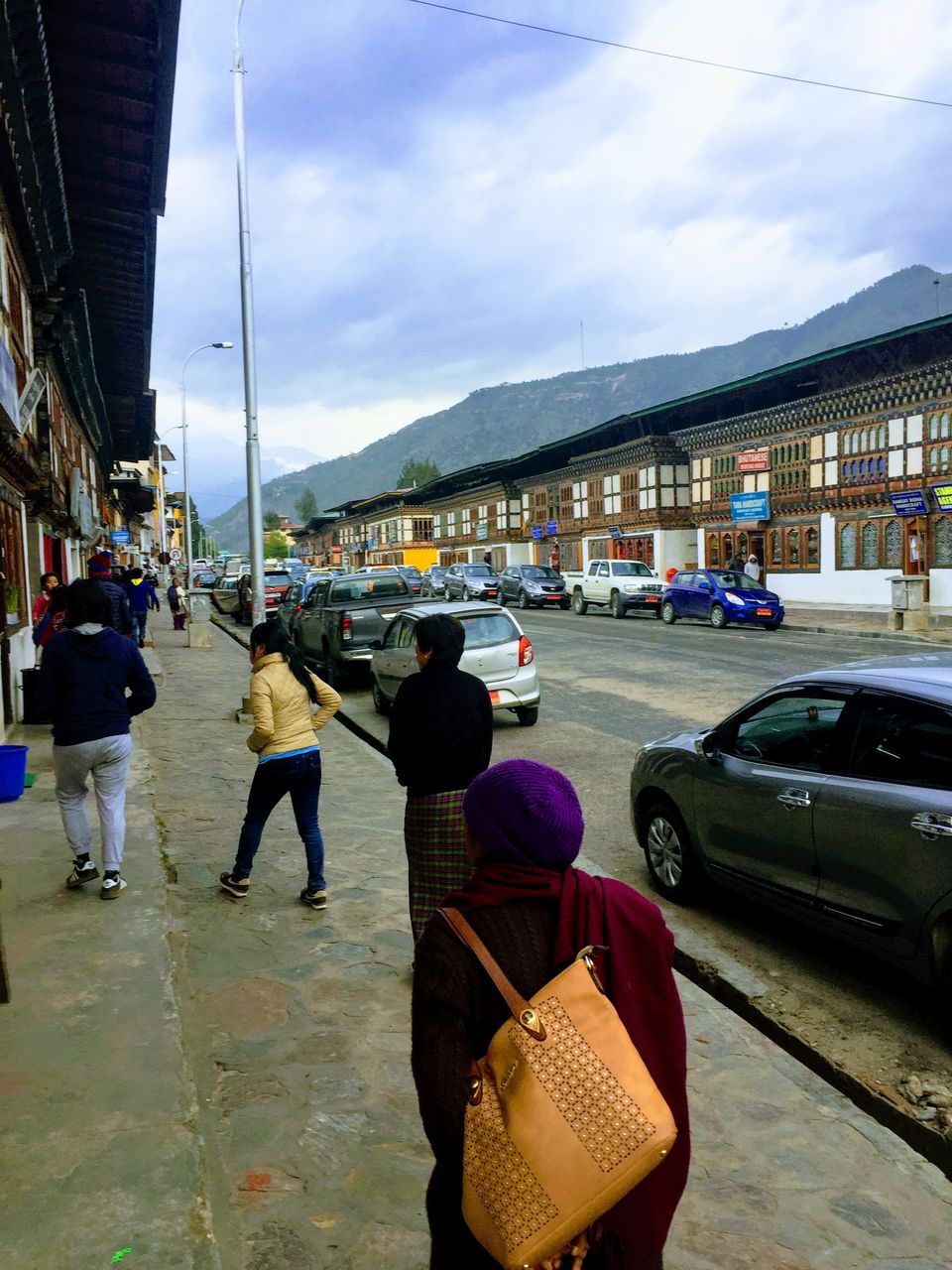 What did Bhutan mean to me? Contentment as a way of life, a country deeply spiritual and fiercely proud of its ecological bounty and mostly 'Tashi Delek', a place where blessings and good luck meet. Its a blessing for Bhutanese to live in such a beautiful country and luck for us to have made it there!
FAQs on Bhutan-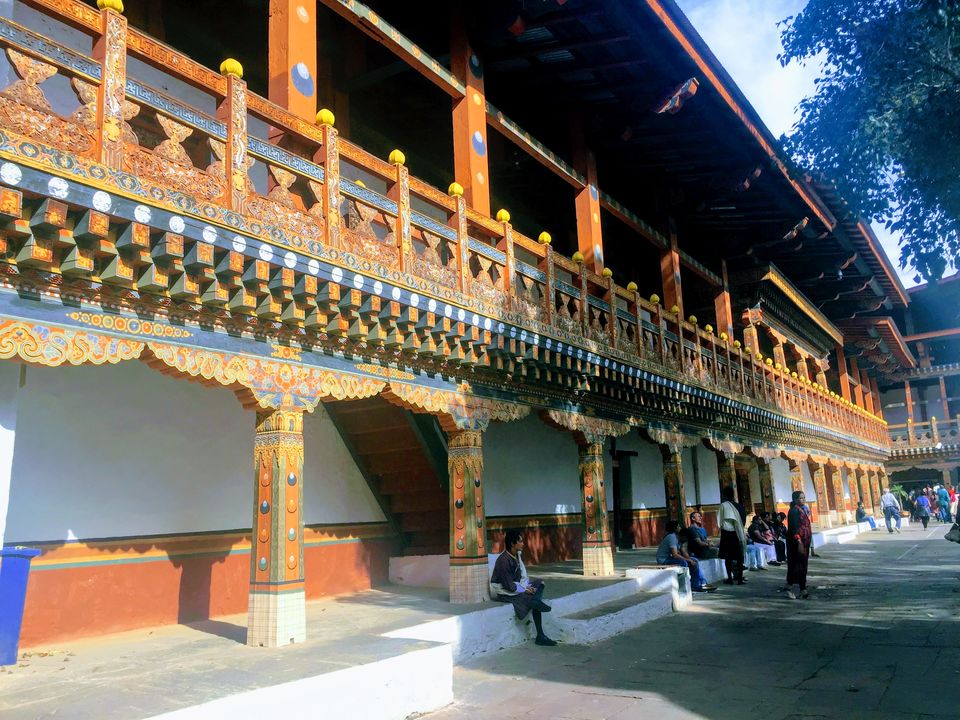 Do you need a passport to travel to Bhutan? Yes, you do.
Do you need a visa for Bhutan? Indian nationals do not require a visa for travel to Bhutan. Other nationalities need to check.
Do you need permits for travel with Bhutan? Yes. The local tour operator can file an e-permit for you. Otherwise, you will need to secure these on arrival.
What are the airlines that fly to Bhutan? Druk Air (Royal Bhutan Airlines) and Bhutan Airlines operate flights from select few destinations.
Is it mandatory to hire a Guide for Bhutan? Indians, do not have to. For other nationalities, yes.
Is Indian currency accepted in Bhutan? Yes. It is treated at par with the Bhutanese currency Ngultrum.
Are Rs.2000 notes accepted in Bhutan? Most big restaurants, hotels, stores accept it. However, Rs. 500 notes are accepted in smaller shops, and more widely.
Do Bhutanese people speak Hindi? Most shop keepers in Thimphu, Paro speak Hindi. English is usually spoken in hotels.
Is there any dress code for temples, monasteries? Yes. Ladies are supposed to dress in full length dresses/ trousers up to their ankles. For women, a modest top- No see through, sleeveless tops are allowed. For men, shorts are not allowed.
Do you get vegetarian food in Bhutan? Yes, most hotels serve veg food and there are some 100% veg hotels as well in Thimphu.
Is it better to first do the Tigers nest trek? No. It is recommended to keep it for the last as you get acclimatized to the high altitudes in the initial days.
thetunictravellertips on Bhutan-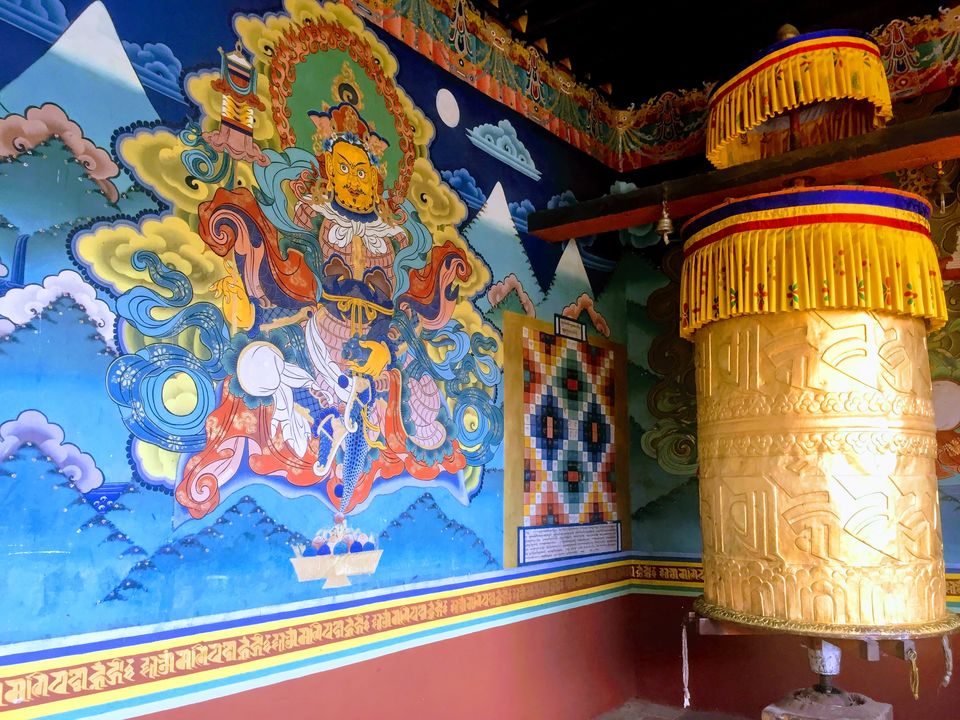 The Tiger's Nest trek is an absolute must for every traveller to Bhutan. If you are with kids, take a pony ride to half point where you get a good glimpse of the monastery. If travelling with seniors, let them relax back in the hotel. I saw 8-80 year olds hike right upto the top too. A trek with family depends on their fitness levels.
A 6N/7D Bhutan itinerary is proposed by thetunictraveller. 2D/2N in Thimphu including arrival, 2D/1N in Punakha, 3D/3N in Paro including departure day is ideal.
It is advisable to travel with a Bhutanese guide. I highly recommend Carma (carmajams@gmail.com), our knowledgeable and friendly guide there.
Unlike our other trips, we hired the services of a tour operator- who took care of our hotel bookings, permits and Bhutan inland travel. Kinley of Goximbo (www.goXimbo.com) is also endorsed for tour operating services.
For any more specific qs and tips, you can always write in to thetunictraveller.