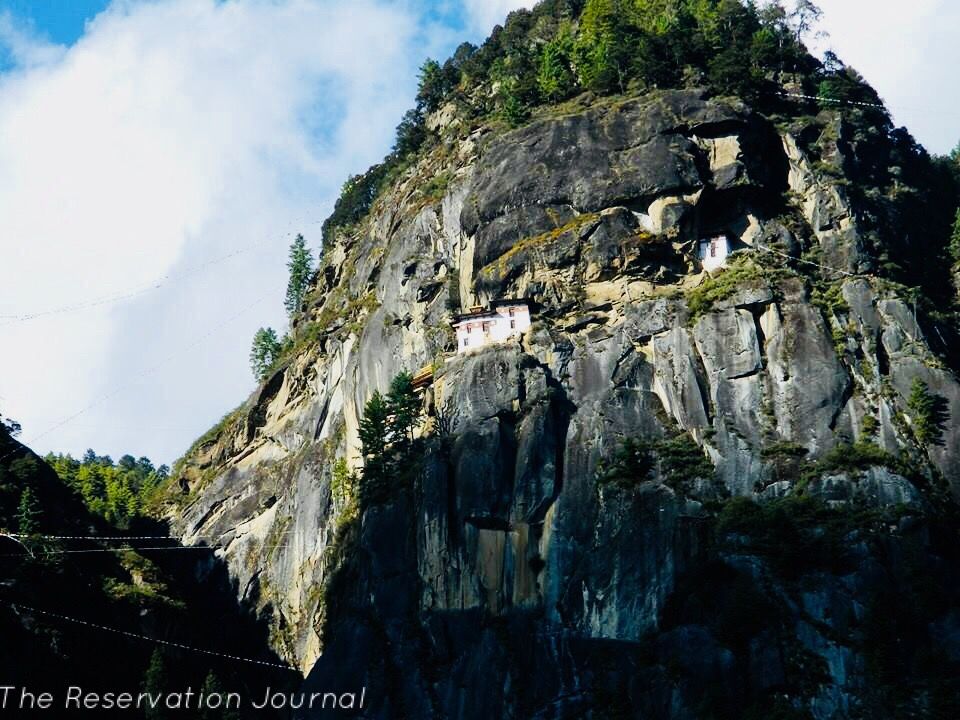 The Himalayan kingdom of Bhutan has various landscapes to offer - from rugged mountains to vast stretches of plains to quaint valleys. People here are mostly warm, friendly and helpful, you will always find them going out of their way to make you feel comfortable or tend to your needs!!
Paro is a valley and a town with lush green landscape and many sacred sites. It also houses the only international airport in Bhutan. Paro is surrounded by different variants of greenery which is soothing to our eyes that are accustomed to the seeing the concrete around us. The houses here are built in the same traditional style as in rest of Bhutan.
Getting there:
Fly from Kolkata to Paro with Druk Air or Tashi Air.
From Phuentsholing, you can also hire a car to Paro (INR 3500-4000 for a hatchback) or book yourself a seat in a shared taxi (800-900 bucks). It takes around 5-6 hours to reach Paro, depending upon the number of stops you take (usually its 1 for lunch).
You can also take mini-buses from Phuentsholing (300-400 bucks).
Where to stay:
You can book mid-range hotels in Paro town or stay at one of the beautiful resorts in the outskirts. Mid range to luxury accommodation are available to suit your pocket. Some of the well known resorts are Amankora, Le Meridien, Como Uma, Naksel Boutique, Kichu resort, Zhiwa Ling and others.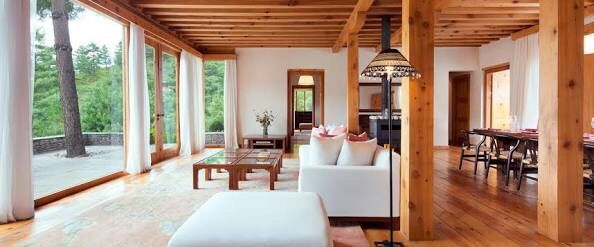 Where to eat:
There are a good number of restaurants in Paro. The most known ones are Sonam Trophel, Yue Ling, Soechey, Dagmar and others. Also try the Bhukhara at Como Uma. Brioche cafe and Tshernyoen's are popular for bakery items.
What to Drink:
The most popular whisky in Bhutan is the Bhutan Highland, followed by Coronation. Both are smooth in taste and inexpensive. Try the local home-made fruit wines in strawberry and peach which is very tasty. Amongst vodka, Raven vodka can give Smirnoff a run for its money!
1) Paro Dzong: Also known as the Rinpung Dzong, this dzong has 14 shrines and chapels. The dzong can be reached by crossing the Paro Chhu by a cantilever bridge. The dzong serves as a Buddhist monastery cum fortress. The Paro Tsechu is held every year at the Rinpung Dzong.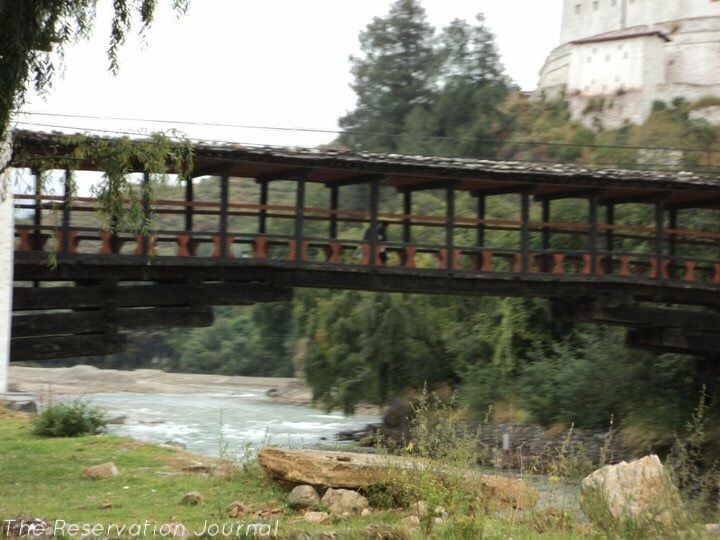 2) National Museum of Bhutan: The museum is located just above the Rinpung Dzong and was previously a watch- tower. It has various art and artefacts on Bhutan's history, flora and fauna. The museum was damaged in the 2011 Sikkim earthquake but had reopened in 2016 after a long gap. Photography is not allowed inside the museum. The way the museum is sectioned into different eras is truly appalling and it is one of the best museums that i have visited till date.
Entry fee: SAARC - Nu 50, Other Nationals- Nu 200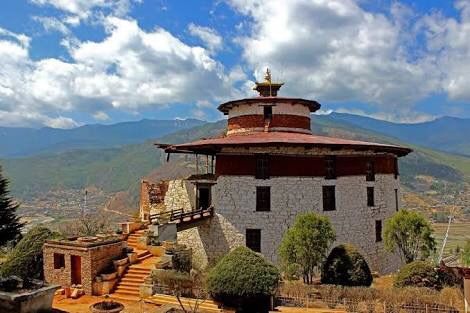 3) Taktsang Monastery: The Tiger's Nest or Taktsang Monastery is one of the most famous places in Bhutan. Every year, thousands of tourists throng the quiet Paro valley only for the hike upto the Tiger's Nest. Perched on a cliff, the Taktsang monastery was built in 1692 by Gyalse Tenzin Rabgye. It is said that Padmasambhava flew down on a tigress's back from Tiber and meditated in the 13 caves (or taktsangs) to tame the tiger demon. This is where Guru Rinpoche (Padmasambhava) introduced Buddhism to Bhutan. It takes approximately 30 mins to drive down to the base from Paro town. From there it takes around 3 hours uphill and 2 hrs downhill trek to and fro the Tiger's Nest. The hike is not an easy one and certain level of fitness is required. Always hire a guide since chances of losing your way is a possibility. Bring along good hiking shoes for this one.Taktsang monastery, as seen from the base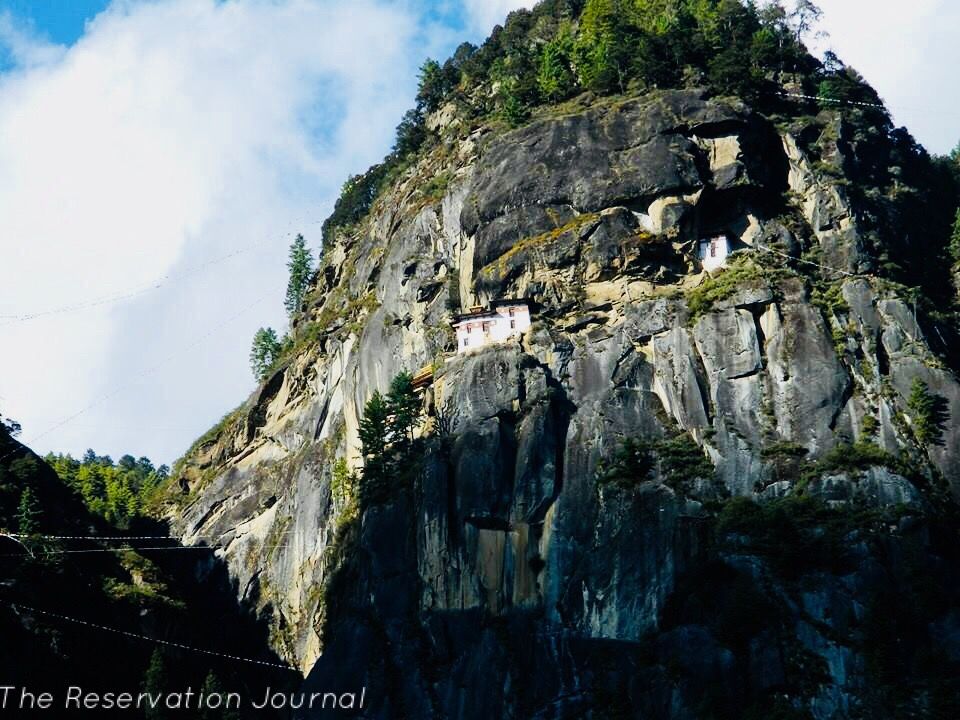 4) Drukgyel Dzong: Drukgyel Dzong is not a popular site for touristy sight-seeing. But this place has been my favorite amongst all the attractions in Paro. The dzong which used to serve as a fortress and Buddhist monastery, lies in ruins now. In 1950's it was completely destroyed by fire. You can still see the charred walls and buildings of the dzong. In 2016, it was announced that the dzong will be rebuilt and renovated to its initial glory. I believe that Drukgyel dzong is underrated. I was completely mesmerized by the hauntingly beautiful architecture which has been reduced to a few melancholic charred walls in the present. It is bound to take you back to the past, where you can imagine the dzong bustling with life, in its full glory.
5) Kyichu Lhakhang: This is a Buddhist temple and is considered to be one of the oldest in Bhutan. It is said that Padmasambhava had visited this temple. This temple is located in a quiet and serene place and has 2 orange trees in the courtyard, that are believed to bear fruits throughout the year (we had visited in May and it was full of oranges that time).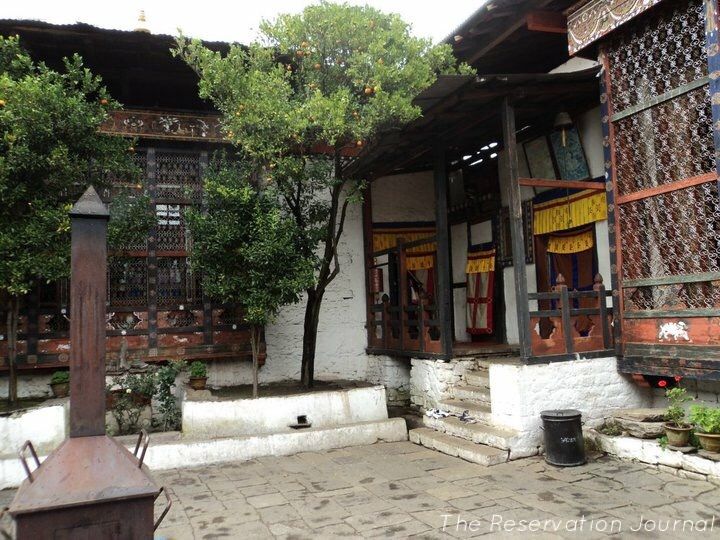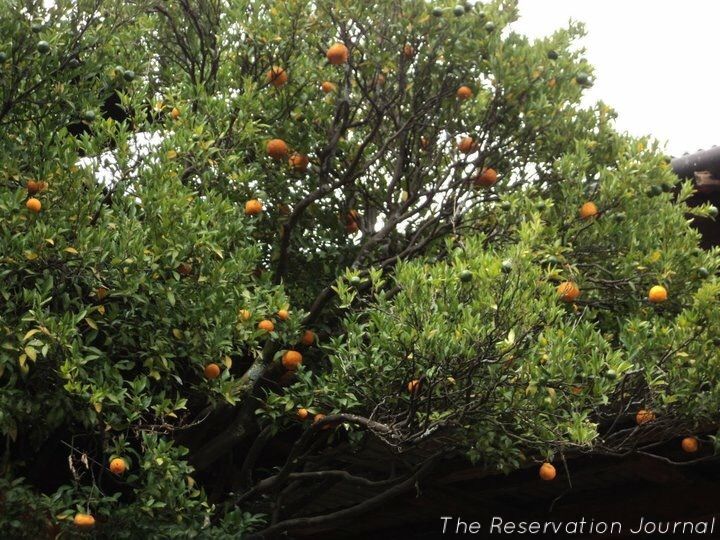 6) Paro Riverside: Take a stroll along the Paro Chu. The Riverside is a paved walkway and a walk along it is quite refreshing.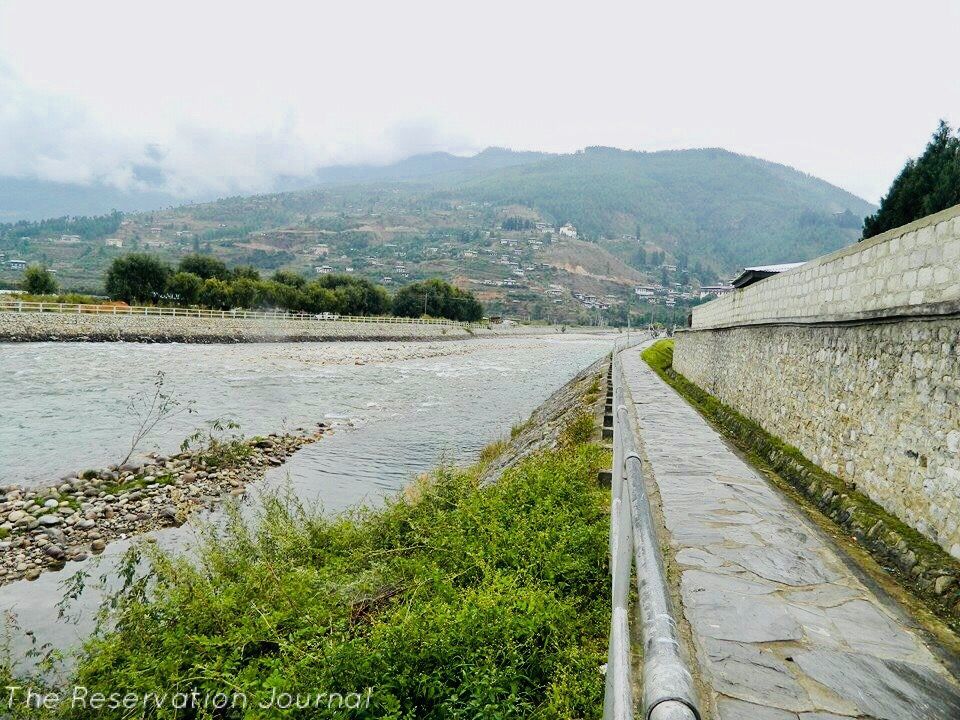 Paro is also known for the phallus paintings on the walls of houses. These paintings are said to bring good luck and fertility to the household.
Day trips: There are a few day trips that are worth visiting, while in Paro.
1) Chelela Pass: A 2.5 hours drive from the Paro valley, lies the beautiful Chele la Pass, at an altitude of 13,000 ft. It is the highest motorable pass in the country and lies between Paro and Haa valley. The drive is through dense forest and you might even find snow on your way up. Once at the top, you get to see the sacred Jomolhari peak (24,000 ft), if the weather permits. I had always been lucky enough to view the peak during all my visits, and even managed to see the pass covered with snow once in October.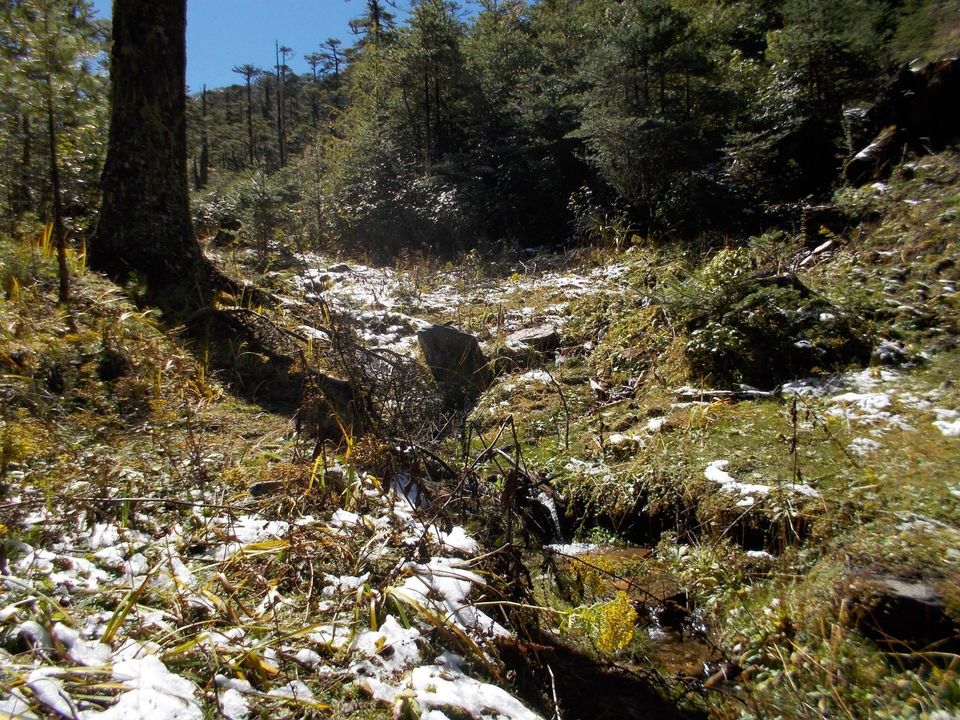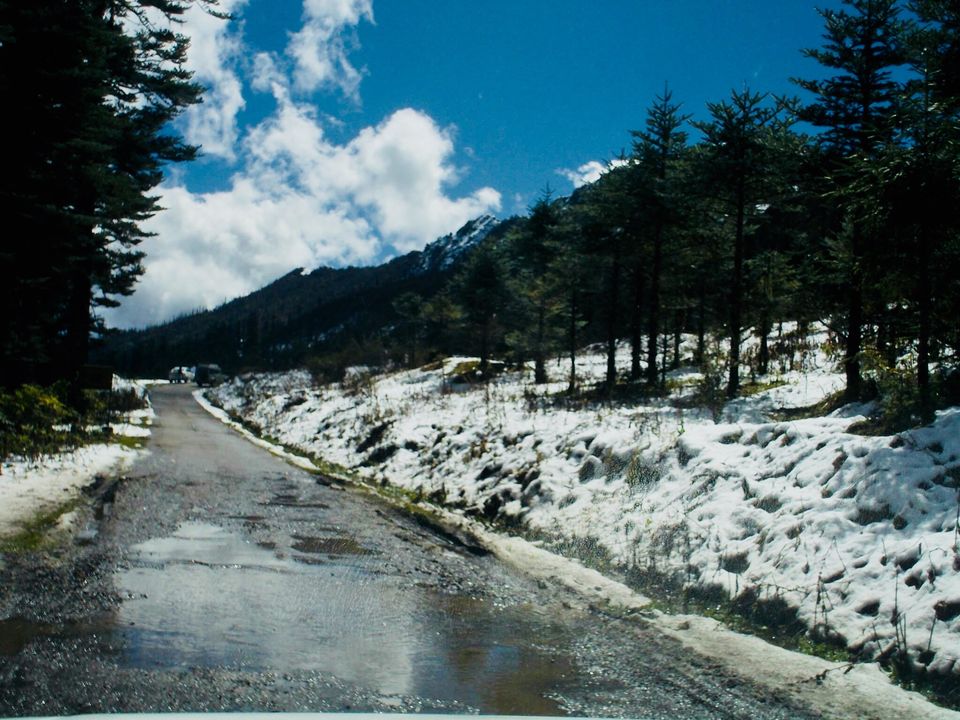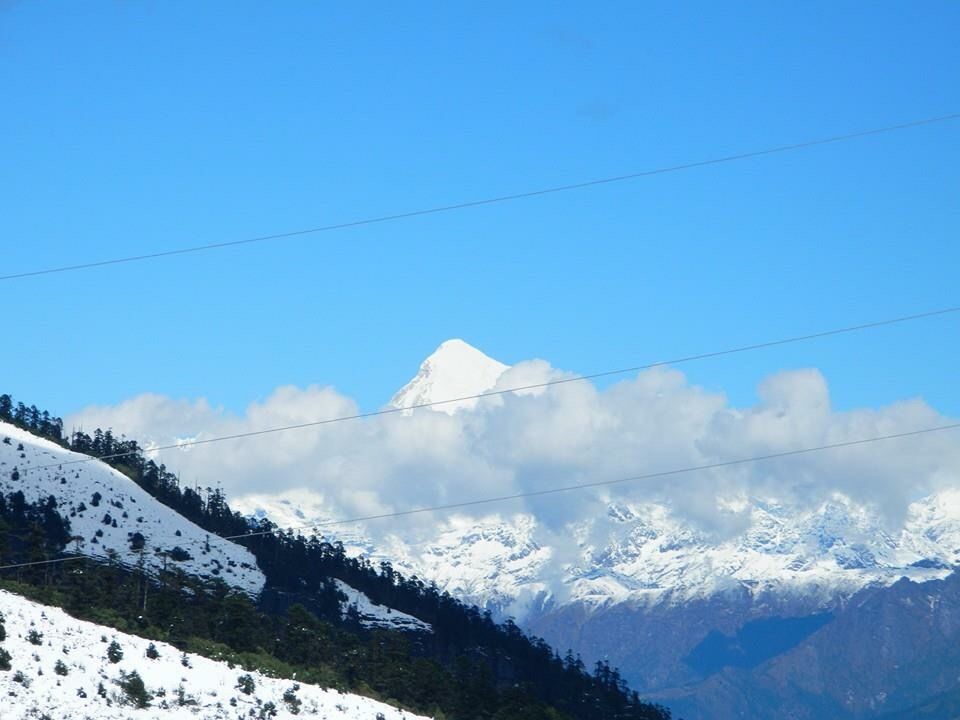 2) Haa valley: A short drive from the Chelela Pass, lies the quaint valley of Haa. Being one of the least populated town, its beauty lies in its serenity. The Haa Chu flows across the valley. Haa has very few hotels, but is a perfect place for travellers who are looking for some peace and tranquility. The Indian military has a huge base set up at the Haa valley, mainly aimed at avoiding infiltrations from China.
Where to shop: The main Paro town has a lot of shops selling souvenirs, trinkets and thangka paintings. I found the prices much steeper than that in Thimphu, so would suggest to avoid shopping from here unless its last-minute.
Staying safe: Paro is a relatively safer town. People are friendly and helpful. Just maintain the same common sense that you would anywhere else in the world. A word of caution to those staying at the resorts a little away from the main town. Refrain from straying away in the dawn/ dusk towards the forests, since there has been many sightings and attacks of Himalayan bears.
For more travel stories, please visit: http://www.thetraveltreasures.com