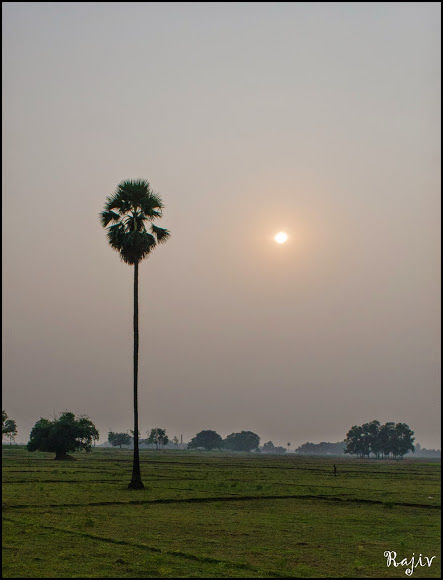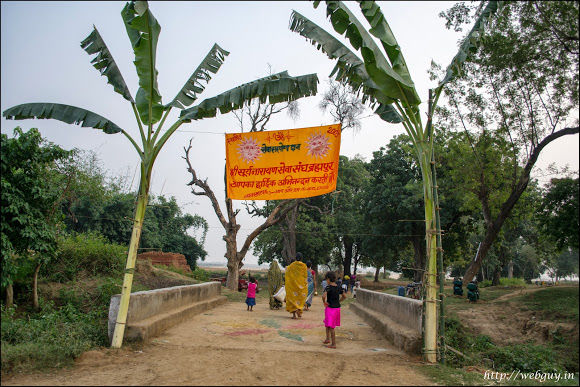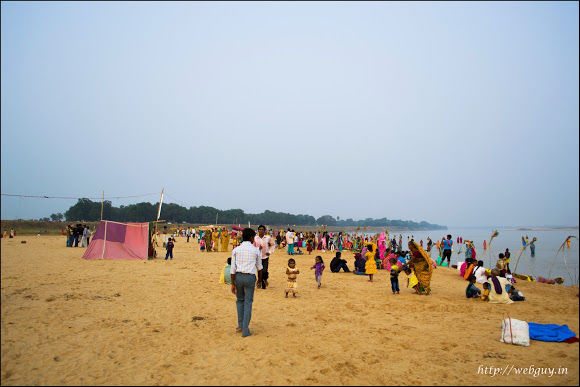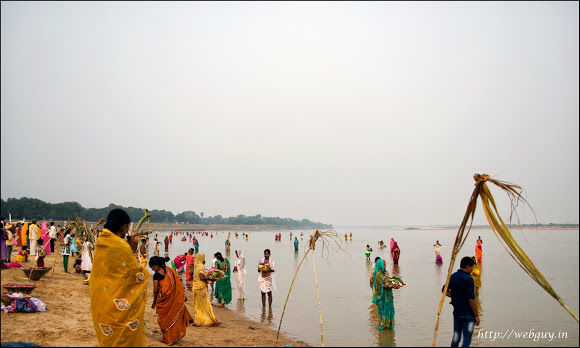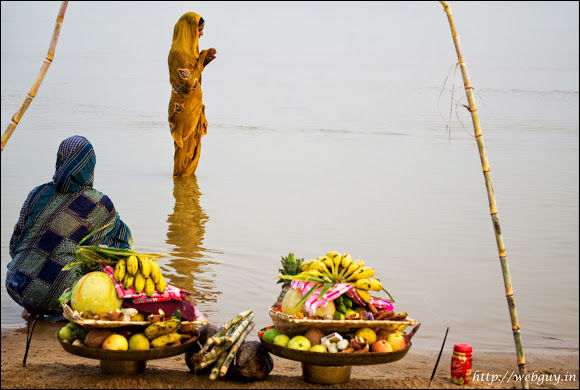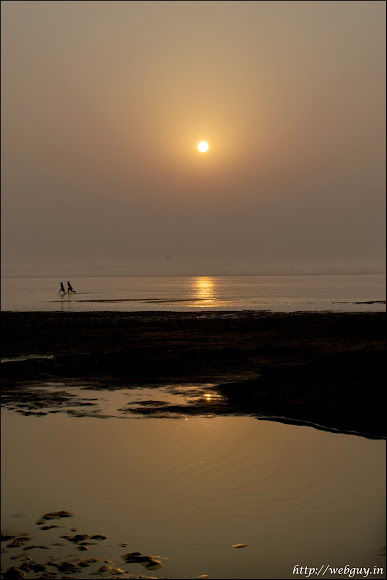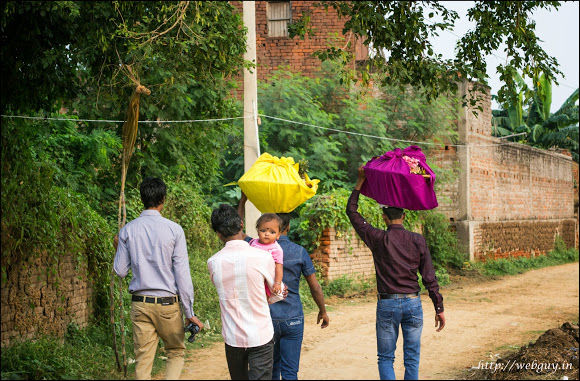 I still have not forgotten the heat I had faced when I crossed parts of Bihar during the summers, more than some fifteen years back and had thought I will never again be here in the future but as fate always has it, having married someone from the same place, a trip there was just a matter of time.
The long-expected trip finally happened during the festival of Chhath, one of the grandest festivals of the state.
I got to experience the three day long Puja and the grandeur around it.
Dedicated to the sun god, the Chhath festival is celebrated in the month of October and is performed to thank him.The belief and enthusiasm around the festival of all those taking part in the Puja as well as the members of the family is something to be experienced to be believed.
For someone like me who hardly have noticed or been a part of any religious activities, this was one Puja where I saw the men of the family share equal responsibilities as the women-folk, very much unlike the few others which I have seen. Be it carrying the heavy fruit-laden tokris (basket) to the river bank where the Puja is actually performed and bringing them back or helping the women of the house in making various types of prasads.
After a slow first and second day of the Puja, the excitement really picks up on the third evening when the devotees head to the already crowded ghats to offer evening prayers.
With the blaring loud-speakers at the decorated and well lit-up ghats, it was nothing less than an ongoing mela (fair).
The fourth and final day of the Puja was supposed to be the most exciting day and I was pretty excited about all theaction at the ghat on this day. I had been hearing about it since long and now was my turn to witness it first hand!
However, there was a problem! To witness all the action of the fourth day (morning actually), I had to get up very early in the morning!!
Actually, not only get up but also be at the ghats even before the sun comes up!! After-all it is the early morning sun that has to be worshiped! Now that is something which I am not a fan of but then as they say, you got to do what you got to do! (I know I am making it sound like something very big but believe you me, getting up so early in the morning has always been a big thing for me