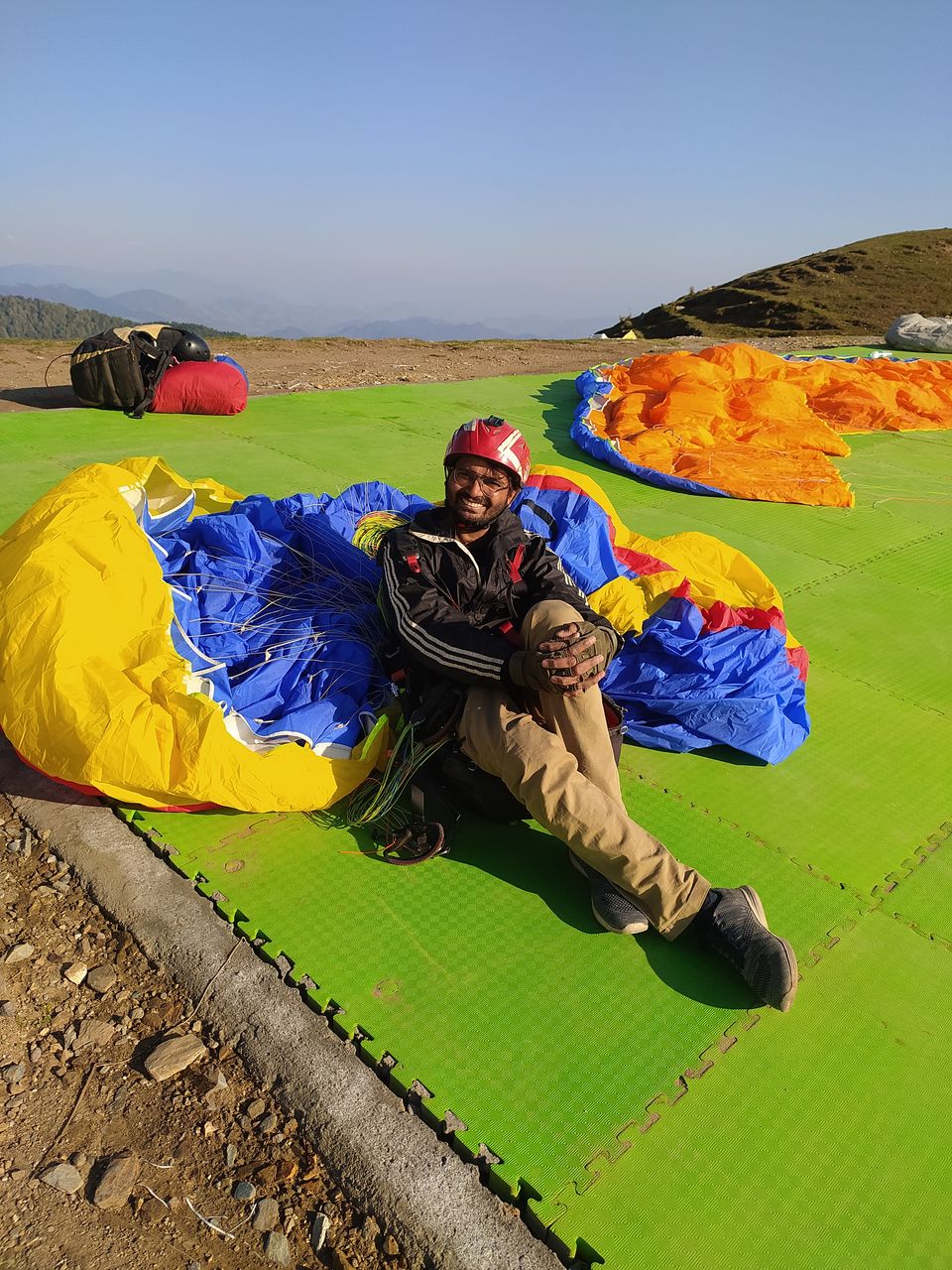 Bir is place where you can live your childhood fantasy of soaring high up in the sky right in the clouds with your own wings. It's a beautiful small town in the lap of Lower Himalayas which is known all over the world for paragliding. Paragliding is an incredible form of sport and cheapest way of flying. I reached Bir with my long-standing dream of flying. I was fortunate to have found a very young and enthusiastic team of locals who were being trained to be tandem pilots. The head coach of the team was very experienced as I saw many tandem pilots coming and taking his blessings during the training session itself. The team was evenly composed as almost half of the members were girls and more importantly, they were still to cross the threshold of 20.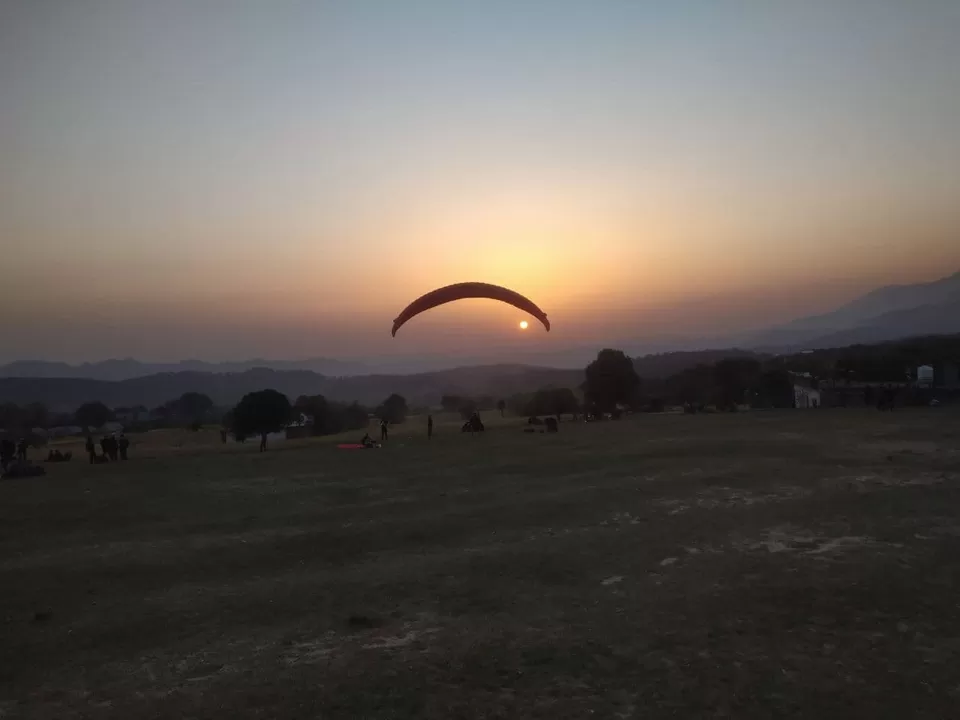 My training was hectic but full of joy and unforgettable memories. First two days were difficult as I didn't perform well on the ground. Ground training is very important as you attune with the glider and learn its behaviour in the different kind of winds. Third day was off because of the bad weather. This unplanned rest helped me to acclimatize well and recapture my strength. I came with fresh legs and mind on the fourth day. I trained very hard that day and by the evening, I was free from all the doubts about my abilities. Next day was again off because of the bad weather. The following day I received full day of training and by the evening my fellow trainees were whispering among themselves that that I might get my first jump. But as nothing came directly from the coach, I didn't pay much attention to it. The following day I received the call from Guruji (His name was Santosh Kumar but out of respect we used to call our head coach Guruji) early in the morning and I instantly knew I was going to get my first jump.

Finally...!! The action..
We went up to Billing, the take off point, in a roofless camper with two other fellow trainees and a trainer. We were connected with Guruji with a walkie talky Radio. Radio was our lifeline as we were to receive all the instructions over it during take-off and landing. I got ready with full body harness. My trainer Vishal and fellow jumpers Aniket and Rudra helped me to spread my glider properly. And as I was standing ready, holding risers in my hand, girded for the jump, I heard the voice of Guruji over radio…. he was asking to Vishal, who was in command of our take-off… "Is he afraid...!!!" He repeated the question to me. I didn't want any doubt to creep in. I said… "say 1-2-3 Jump...!!" He repeated the same with a smile… and I ran down the slope towards the deep chasm of valley. But much before the edge of the cliff, I was lifted up in the sky by the headwind…. Once I was in the sight of Guruji, he kept instructing from landing sight and ensured a smooth landing for me. Later I came to know that I was one to gain maximum height in that session. Everybody congratulated me for my first jump. This was a wonderful experience inscribed in the memory as an indelible impression.