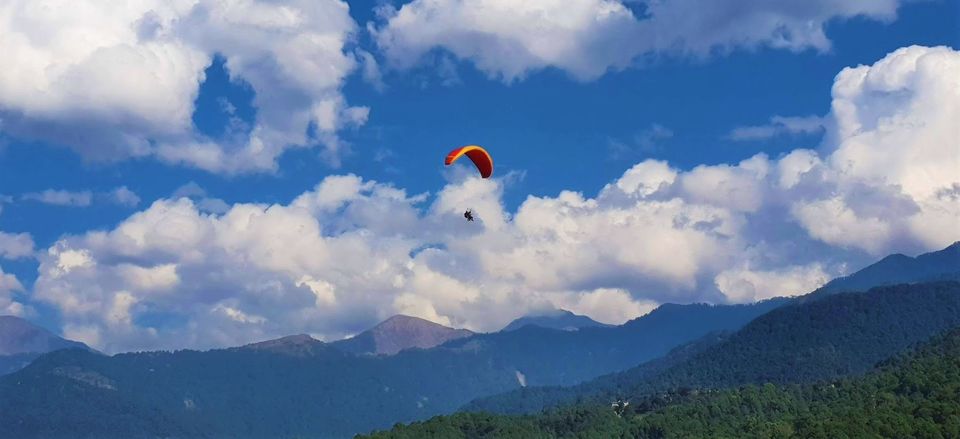 It's such a pity that I can't express everything that I experience during my travel journey on this blog. Sometimes I do go off track, but then I remember you guys are here to listen to my travel stories and choose which ones would you like to experience for yourself. I have to restraint myself to keep it as a travel blog, and not let it become a personal blog. But I hope I can do justice to what I do. So let's begin!
We reached Bir at about 10:30 pm yesterday, and I totally loved the vibe at The Hosteller from the first glance. I was really tired after the long journey, but freshened up and came out to meet people around. And I fell in love with the choice I made. No seriously, I met such amazing people that it felt like we had known each other since ages. I totally forgot about the tiredness I had over me, and we were awake talking till 4 am. That's the most exciting part about travelling, you never know how would you be welcomed.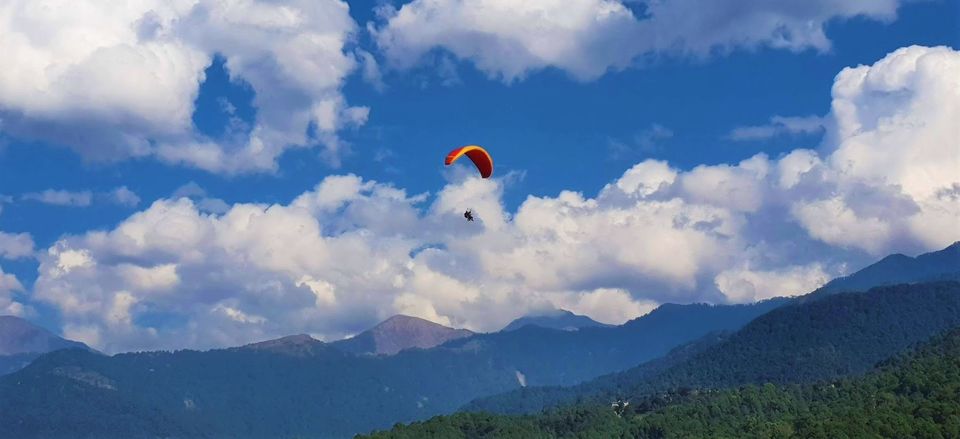 I woke up at 8 am, freshened up, took a bath with cold water, and got ready to go. We first went to have mutton momos at Ram Bahadur's, they were delicious, and super fulfilling. We then went to the paragliding ground site to see the ground training. Bir is the highest paragliding site in India, and it's the perfect place to become a certified paragliding pilot. I was amazed at seeing a glider for the first time, and even more amazed at seeing how the whole thing works.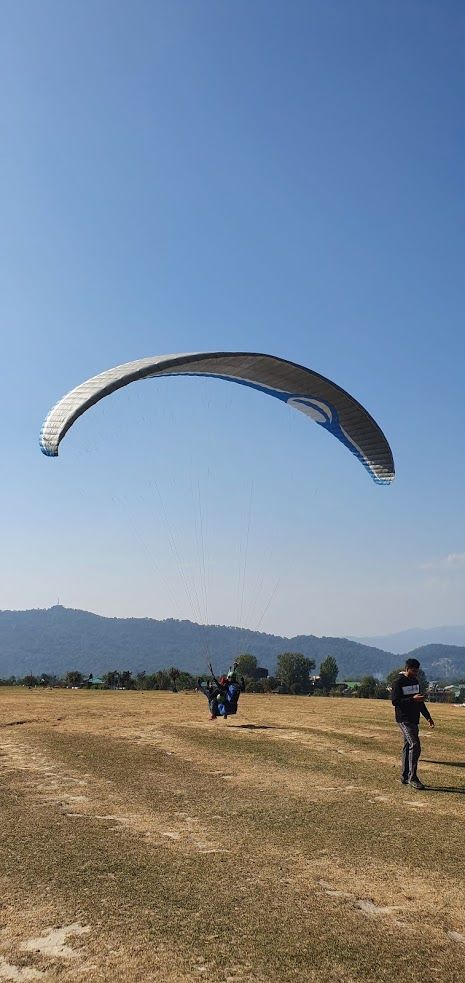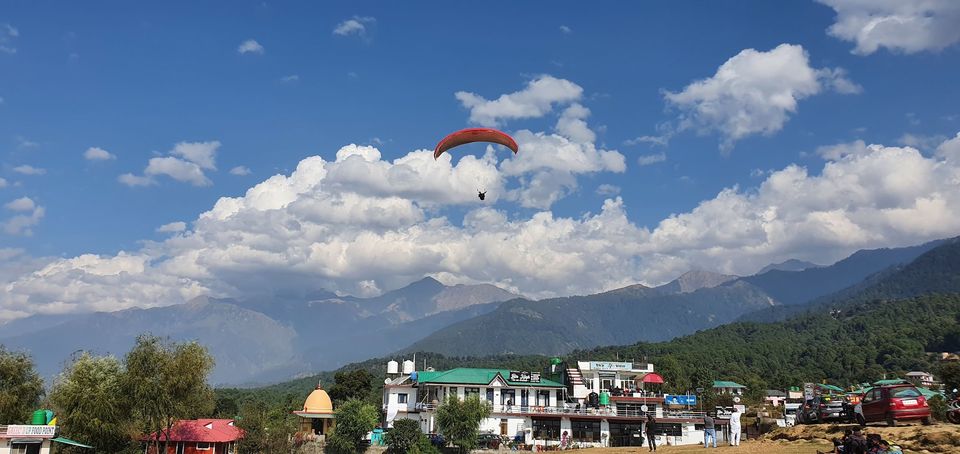 I would have loved to share the videos of the ground training and my paragliding experience, but Tripoto isn't letting me do that. So supposedly, you'd have to head over to my Instagram profile here. After this, we went to Silver Linings to have Banoffee Pie, which breaks down to Banoffee = Banana + Coffee. This Cafe is a small place, but it's beautiful and surrounded by fields, you should definitely spend an afternoon over here just for it's ambiance.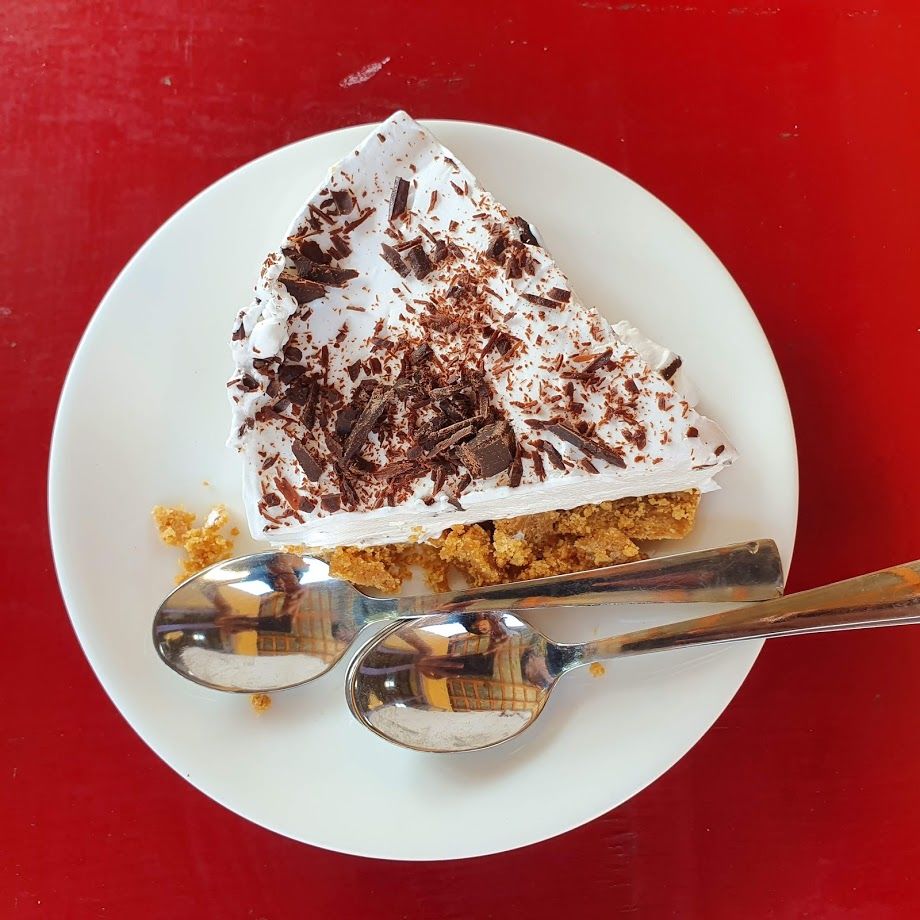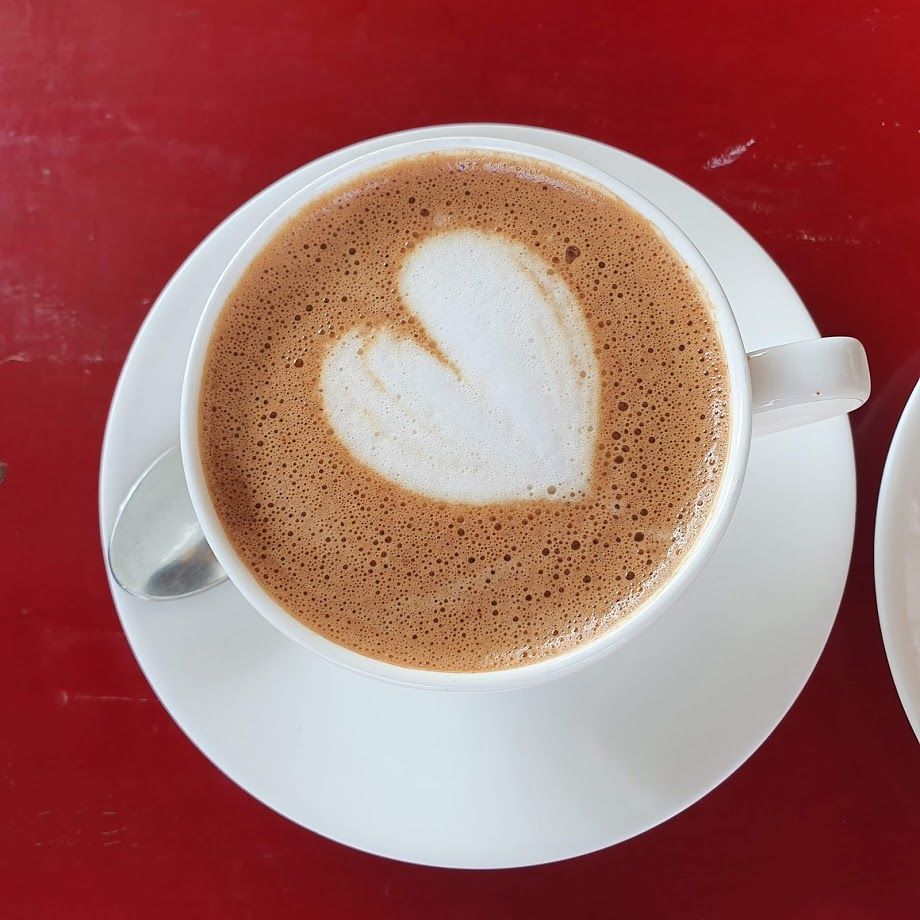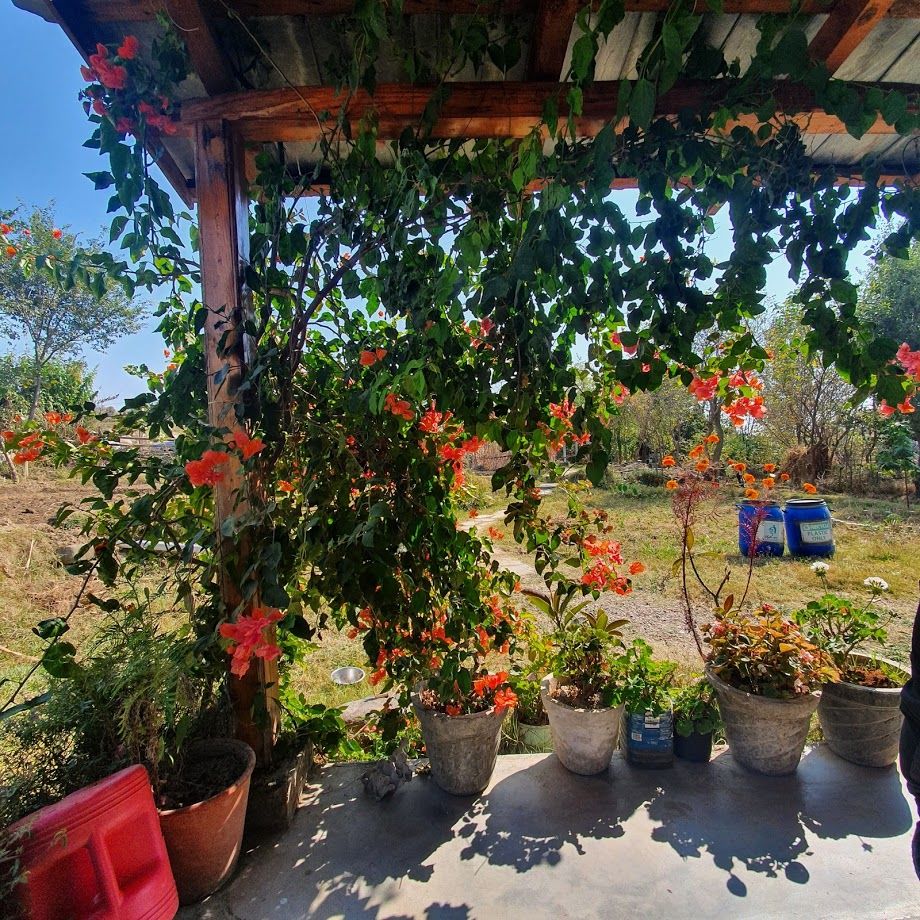 Paragliding Begins Here
After that, we went back to our hostel, took some rest, and got ready to go for paragliding. The paragliding launch site is at Billing, at an elevation of 2400 meters, while the landing site is at 1500 meters. We went to the take-off site in a camper which covered the 14 km distance to Billing in about 40 mins. The drivers are very experienced to do that, but the adrenaline rush you'll feel while going up through those steep curves at that speed is an adventure in itself.
Paragliding Tip: Don't eat too much before your flight, it's not very comforting to puke from 800 meters above the ground. Tip 2: The best time for the flight is before the sunset, you can see the changing hues of the sky while flying for more than 20 mins in the air.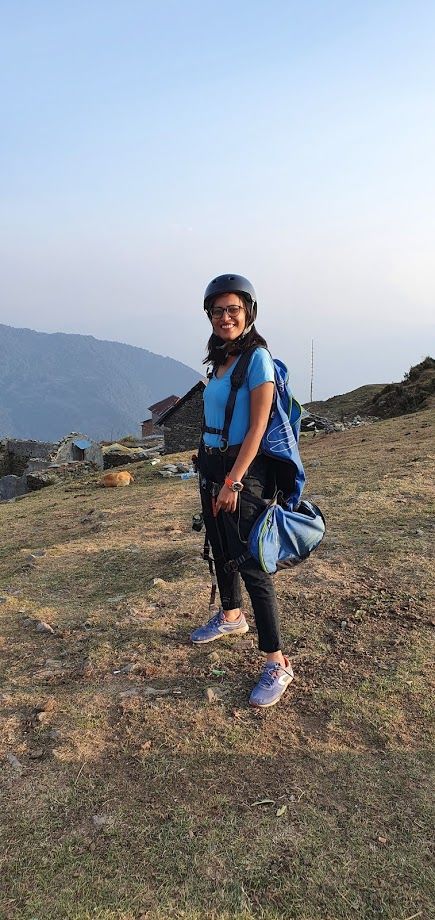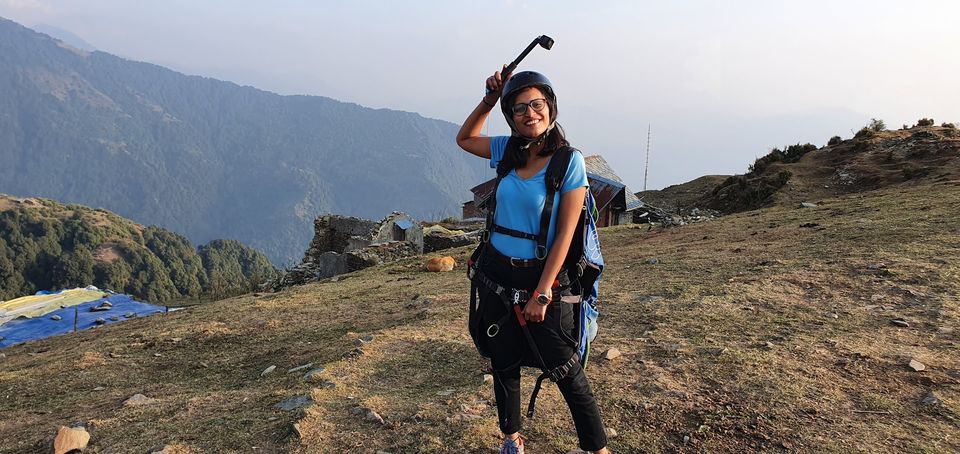 We reached the site and they had the glider and the pilot ready for us. They charged 2k for the tandem flight, with GoPro. They dressed me up with the glider suit, and told me to run. I ran for 4-5 steps, and swoosh... I was in the air. The whole valley was beneath me, the football ground beneath looked smaller than my little finger. I didn't exactly feel like a bird, but then it was so peaceful to be up there. At one moment, when my pilot was starting the acrobatics, I couldn't even hear the sound of the wind. At 7000 ft. above the sea level in the air, I felt like I was in a vacuum.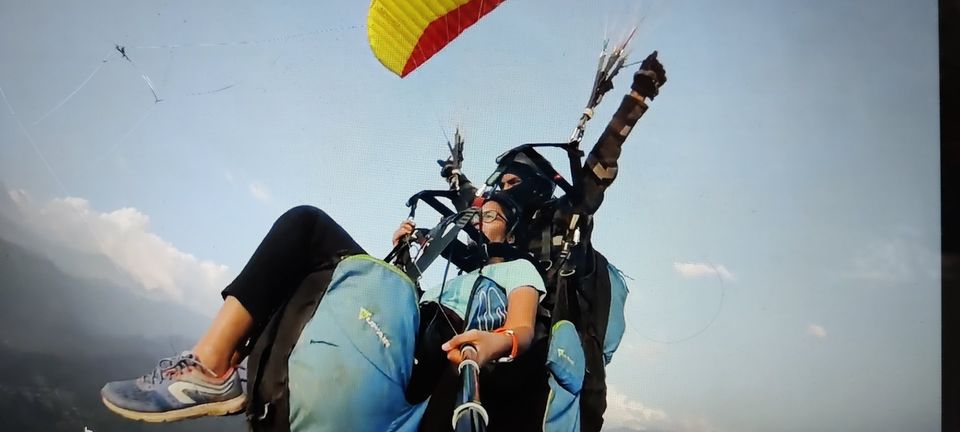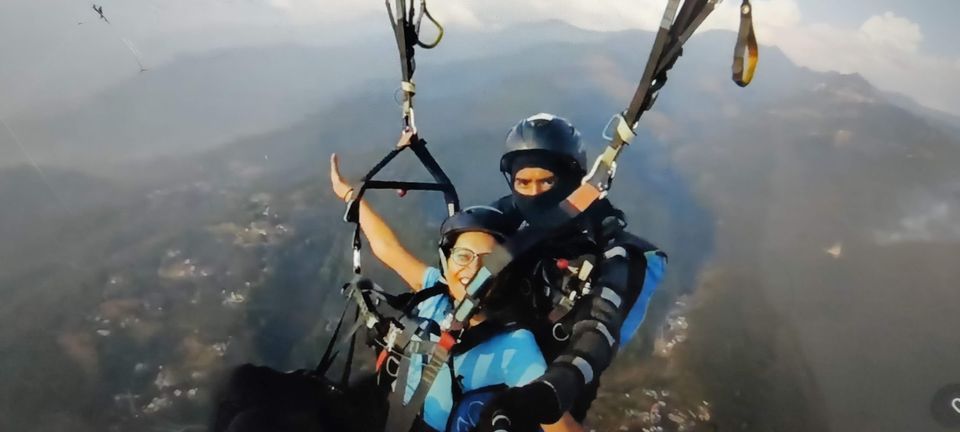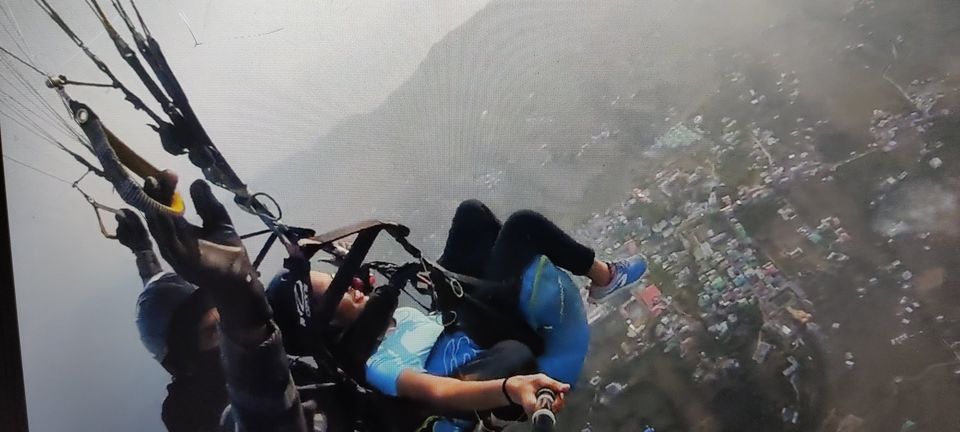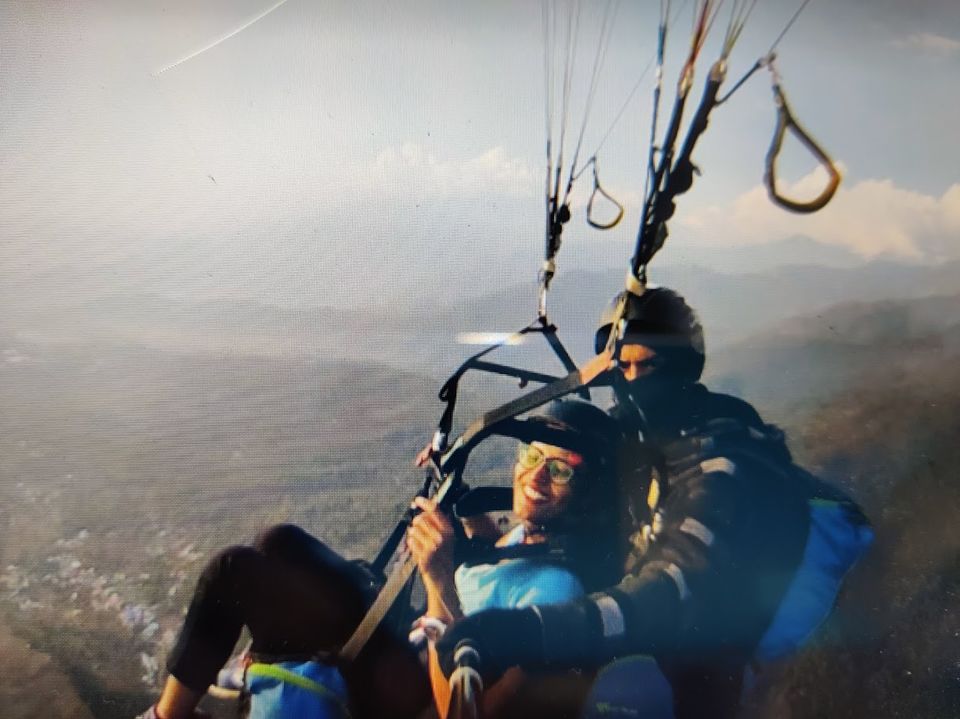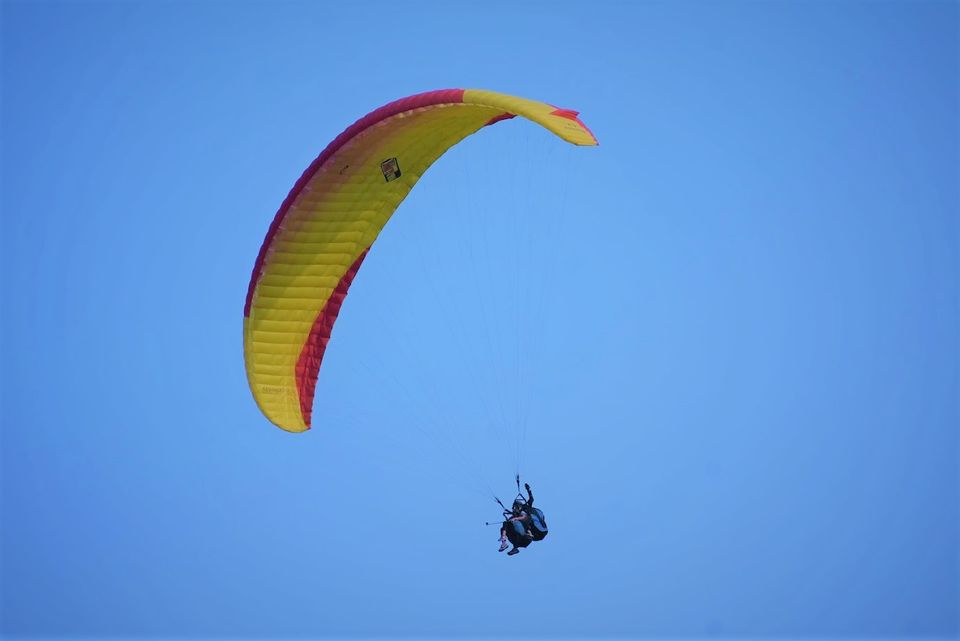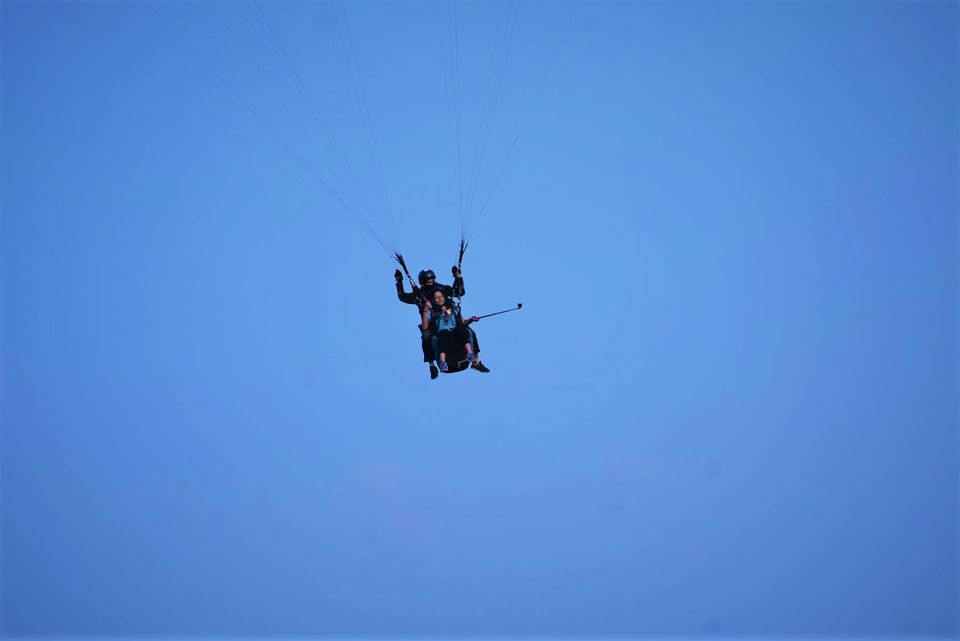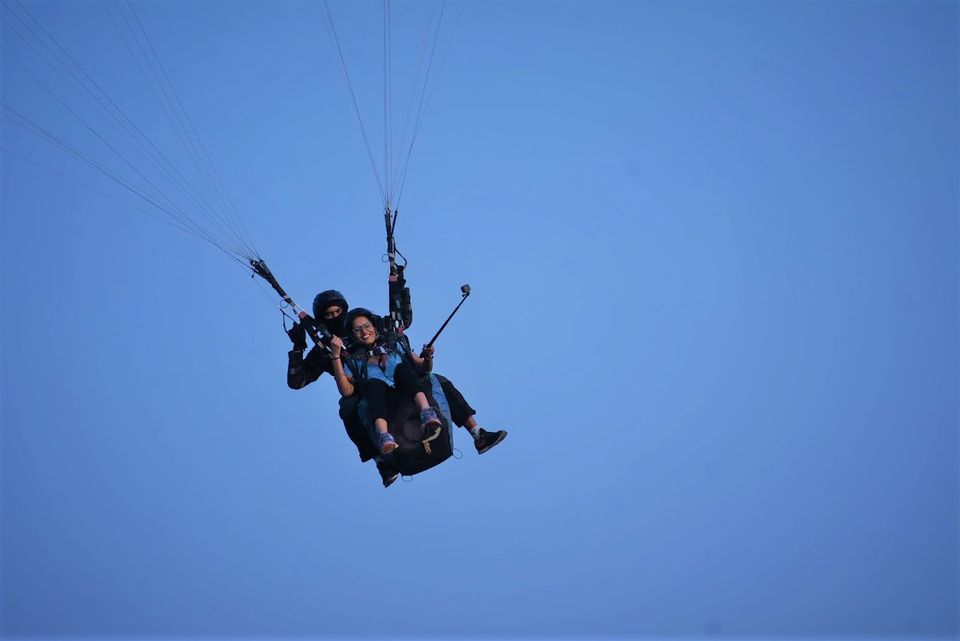 I didn't experience fear during any part of the flight, in fact, the experience was rather soothing. After the flight, I felt so peaceful, that I was just sitting there on the ground staring at nothingness. After a while when the spell broke, we all clicked pictures together. All of us were so happy, that we were just smiling at each other without a reason. Then we sat together on the grass, and gleefully watched the sun go down. We thought this calls a celebration!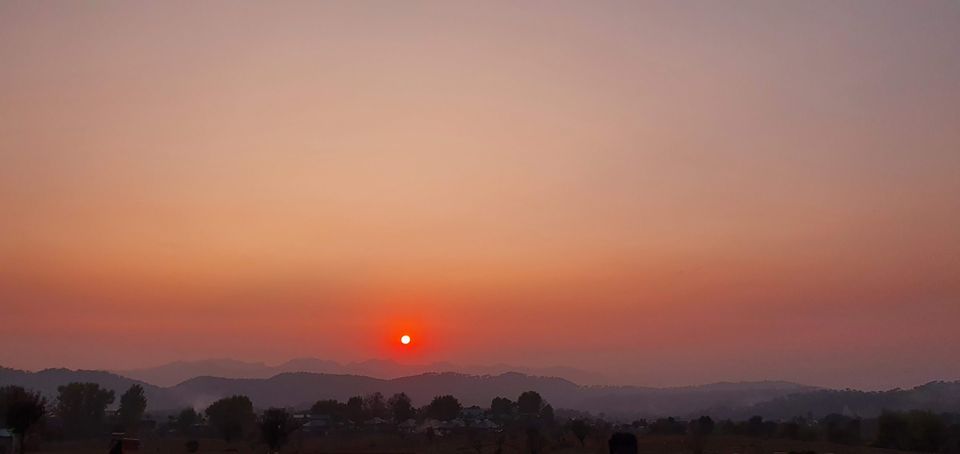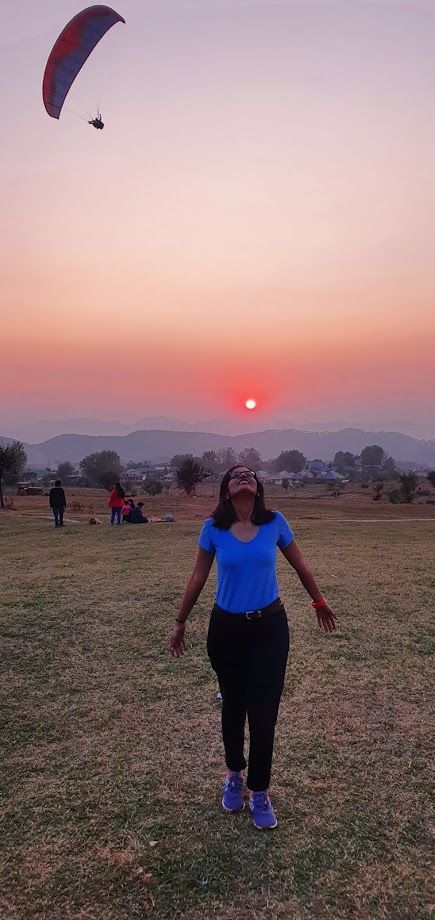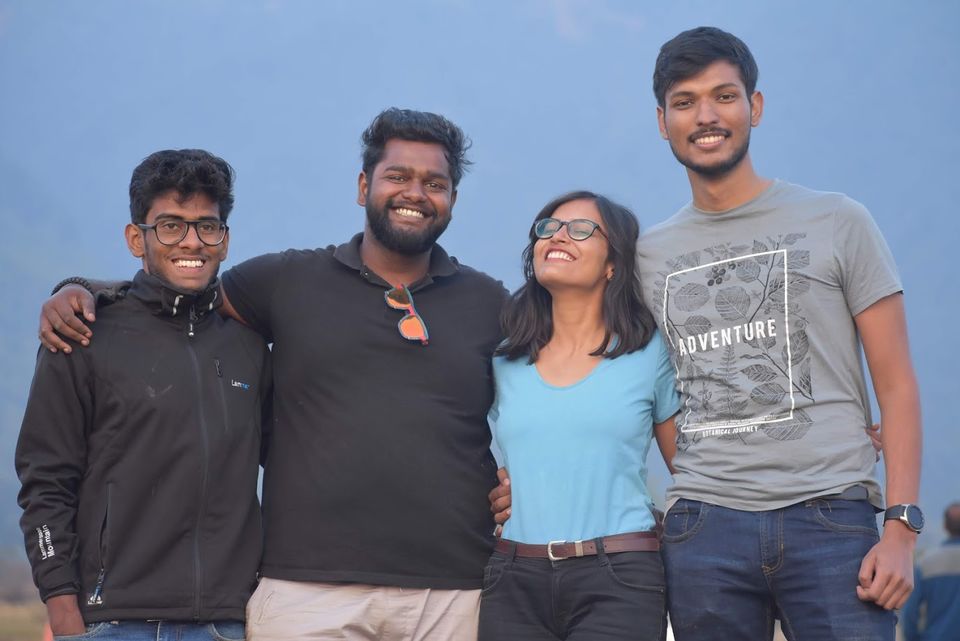 We then went to The Northern Lights for the view, but there was a lot of crowd over there. And we were really hungry, so we decided to go to Vairagi Cafe. We had everything Chicken, and shakes, and noodles. All the food was lip-smackingly yum! We happily returned back to the hostel to have our late-night house party.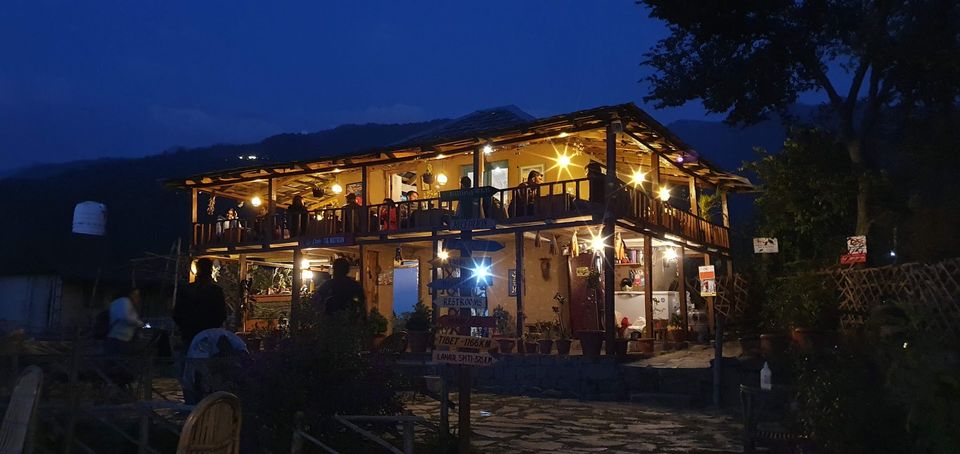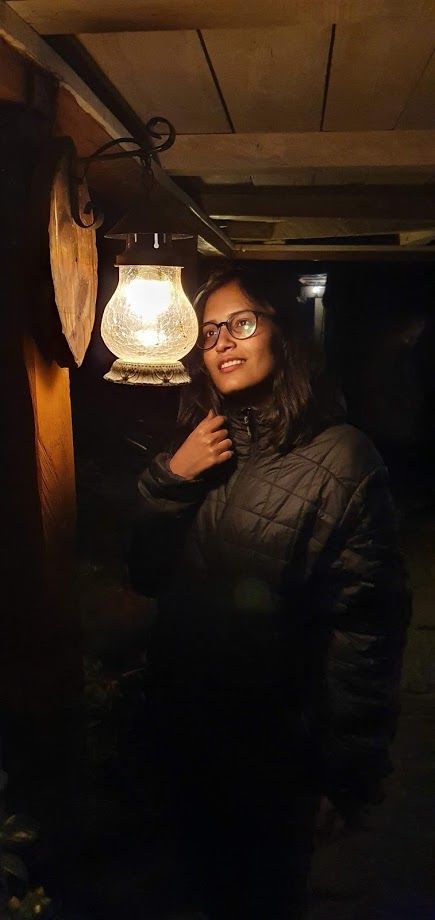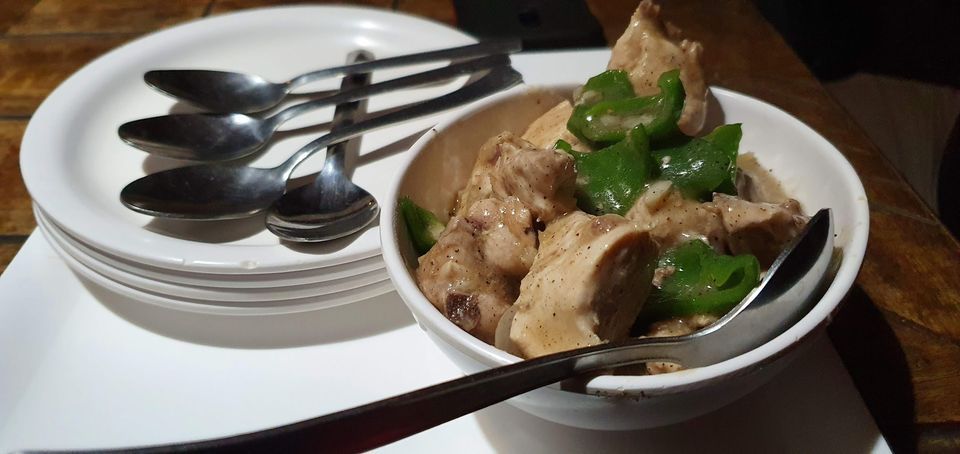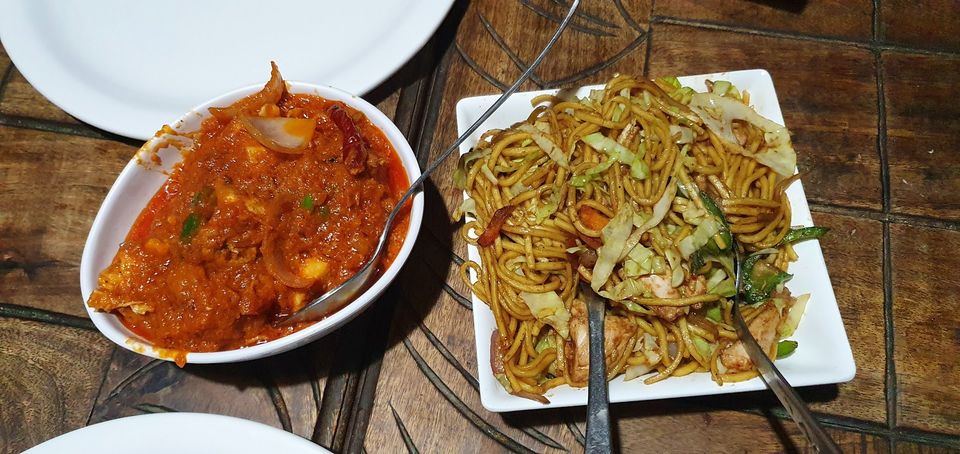 Musings
Sometimes you feel like the whole universe revolves around you. But there are times when you feel like you're such a tiny spec in this huge-huge universe. You start searching for the reason of your existence. Sometimes you even start doubting if all of it is worth it. While the seeker inside you should keep searching for the answers, it's another thing to doubt the worth of your existence. At times like these, it's important to remind yourself that being tiny is not equal to being insignificant. And while it's normal to feel lost sometimes, there's no harm in considering the possibility that there is a reason you are here.
This is an article in my series 'Workation 2020', which is a 16-Day post-lockdown trip to Himachal. Follow me to live the whole experience along. Check out the posts and story highlights of this trip on Instagram at my handle @divyagolyan!