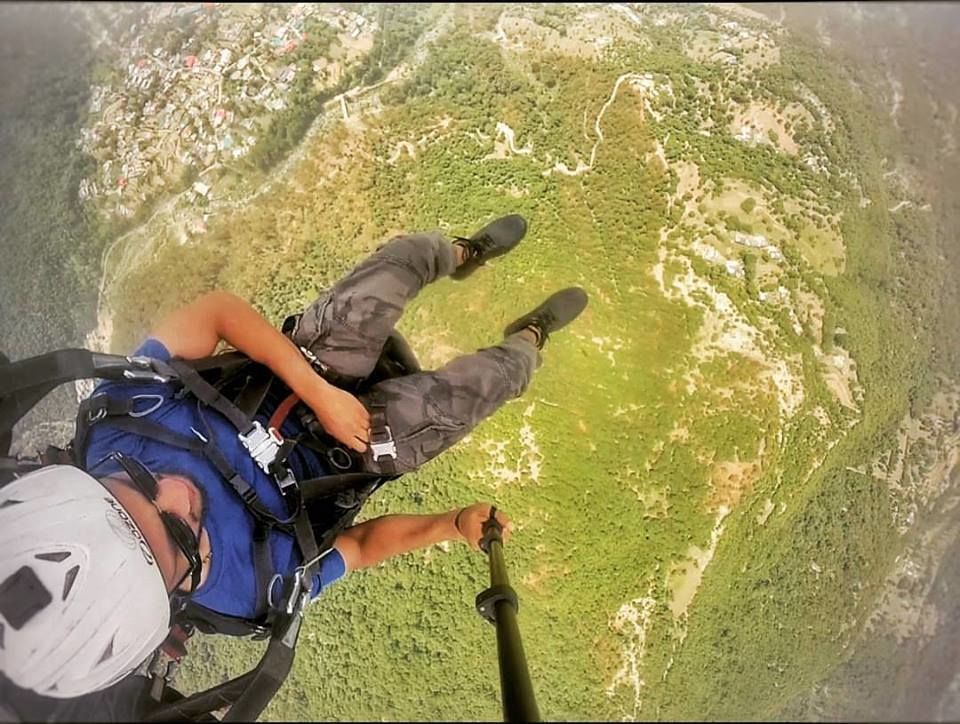 If you read my about my travel experiences, you would know I don't like to use big words or beat around the bush. Straight facts, events and no BS.
It is my attempt to write in a manner that helps you plan your travels. After all, that is what this community is all about.
1. Had a great time in Parashar, and took a bus to Mandi, and then another one that would drop us off to Bir.
2. Took a cab (for 100 rupees) to the main Bir market from where the bus dropped us.
I always look for the most secluded places to stay. So I did not stay anywhere near the main market, instead we walked towards the landing site in Bir and found a hotel which was the most secluded from the market, and had a terrace where we could chill and enjoy the view.
Tired from our Parashar lake trek from the previous day, we decided to relax during our first night in Bir. We visited a couple of local cafes, and had some great food.
Cafes worth mentioning are - Vairagi Cafe (most hospitable people) also because they had a guitar and a Djembe (an African instrument used in drum circles) and since the 3 of us are musicians, we had a good time jamming here.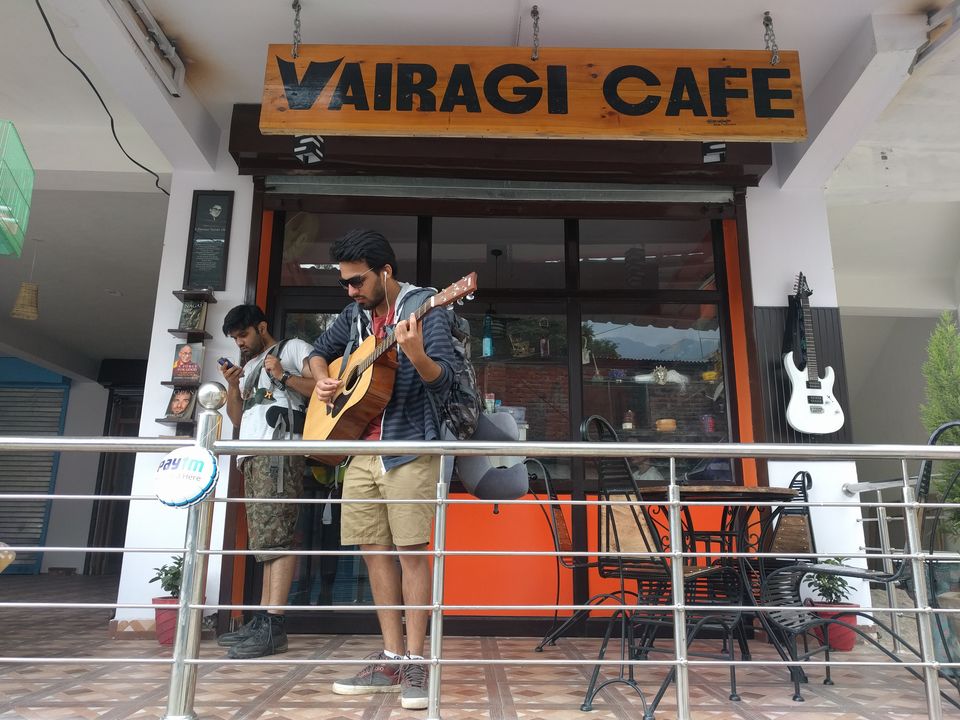 Went for dinner at the 4 tables restaurant (which is on the other side of Bir, you need to take a cab to get here) - had the most amazing Trout here. Book in advance if you want to come here, this is more like a home, and all food is cooked to order.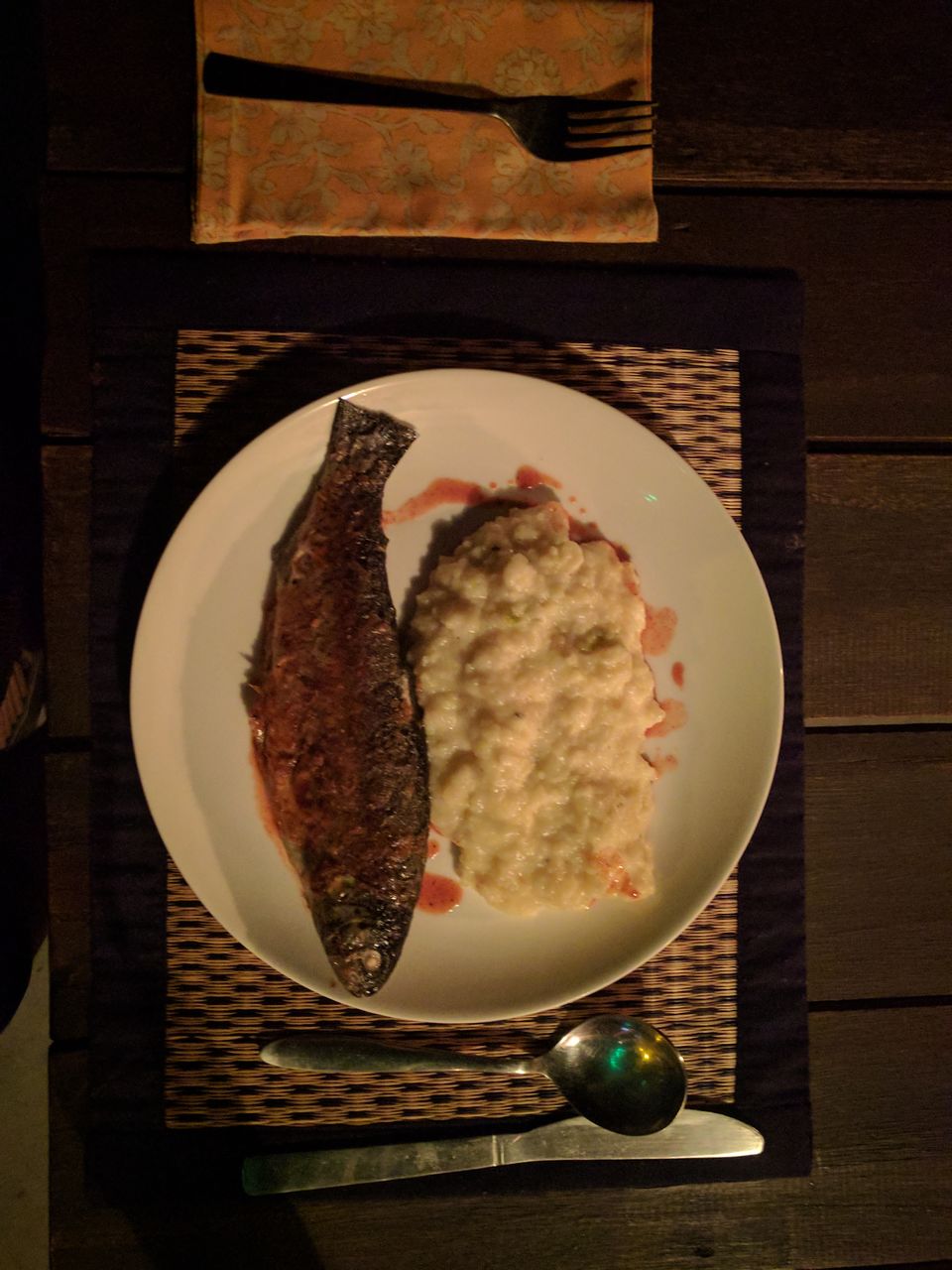 Called it a night, and went to sleep.
In the morning, we rented bicycles to go around the village and explore the Sherabling monastery, which isn't very far from the main Bir market.
Cycling towards the monastery was fun (mostly downslopes) but cycling back was really hard. Sherabling is a beautiful monastery. I love Tibetan people and their culture. They are the most tranquil and accepting people of all.
Made our way back to the hotel, and we booked our trip for paragliding. I was super hyped and got into the jeep as we drove for Billing.
For those who don't know, Bir is the landing site, Billing is the take off site.
We drove approximately 11 kms uphill, and I was shitting myself as we were ascending. It was HIGH.
Reached the top, and met my pilot. Got a GoPro to record it, and just jumped off the cliff.
That's the most adrenaline I've ever got in me. Run, run, run and jump off the cliff.
The next 12 mins of the ride were something I had never experienced before. I got an amazing pilot who did all sorts of twirls and skills with me. At one point, we were almost parallel to the ground.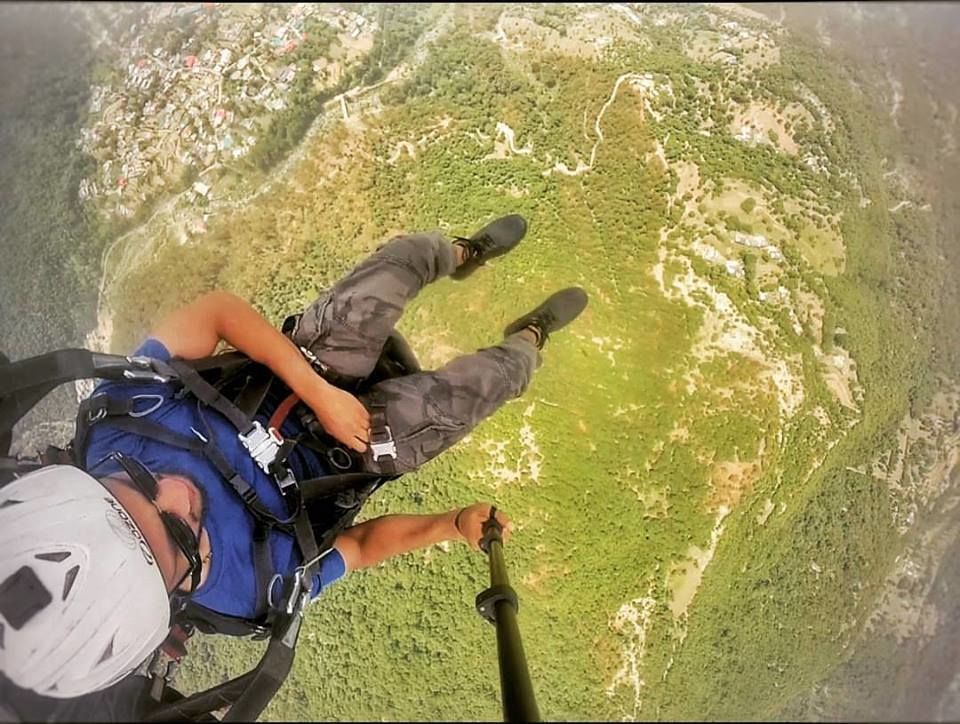 We finished off, got out of the gear, got the GoPro footage and packed our bags.
Here is what happened to a group who went after us - after we came back down to the landing site, another group left with the same paragliding tour as us. The weather started to get worse, but it was okay to do one last ride. One of the guys from those groups, was about to hit the landing site, when a huge gust of wind dragged him on the ground and bruised him. Another guy from the same group GOT CARRIED 25 kms TO JOGINDERNAGAR (due to heavy winds) wow that must have been something.
We went to Garden Cafe to get some food and then catch our bus back to Delhi.
Highly recommend Garden Cafe to anyone who wants to eat good food in Bir