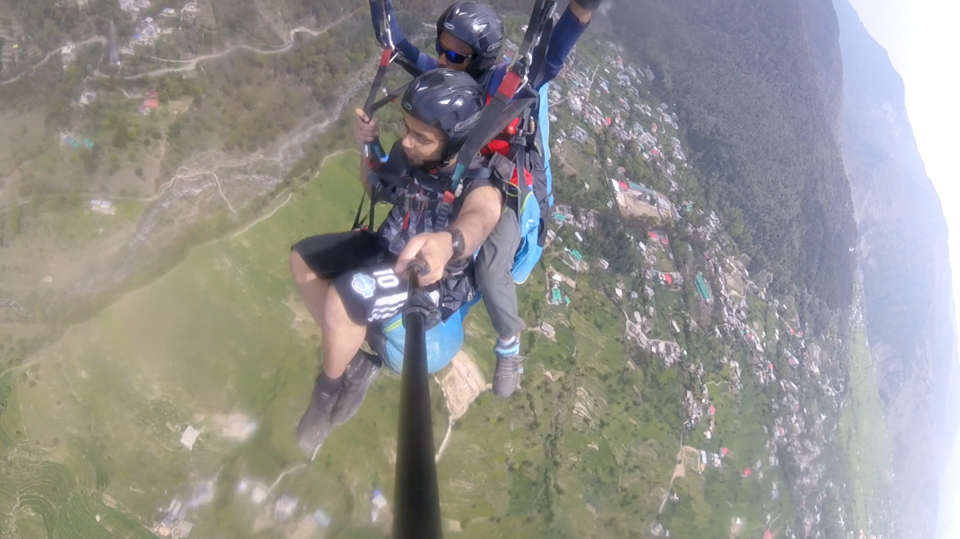 One of the most awaited thing on my bucket list which I wanted to do since a long time was to travel to Bir billing for a paragliding adventure and finally I made it in April 2019. I planned a solo trip to Himachal and decided to cover Bir Billing and Mcleodganj.
Traveling to Bir is easy I just booked a bus via redbus directly from Delhi to Bir and if you don't get the bookings you can travel to Baijnath and take a cab from there.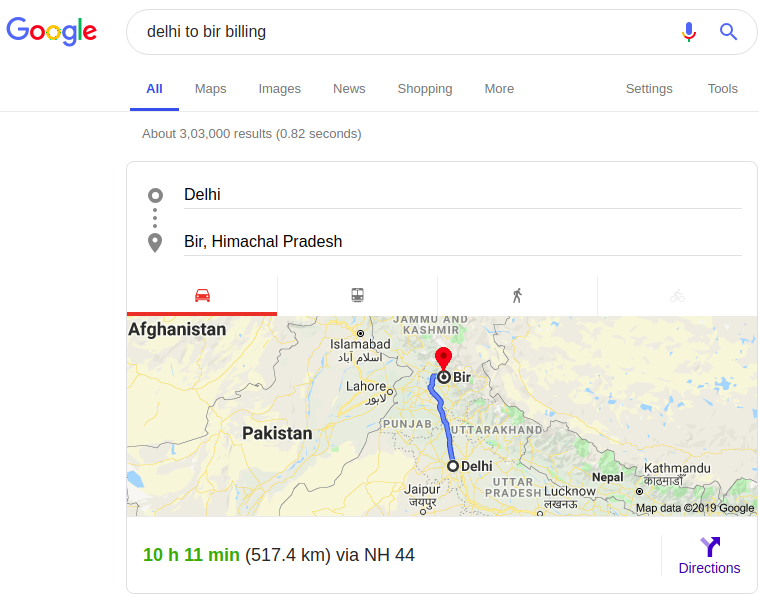 After an overnight journey I finally reached Bir. But the situation was that I had only one day to explore Bir, there was no point of booking a hotel or a zostel for single day but somehow I wanted freshen up after a long bus journey so I came across a solution for that I went to an OYO and they told me that I can book a room for 2 hours to freshen up and charged me around 400 bucks.
Paragliding -
I never tried this thing before and now I am going to do this thing from the highest paragliding point of Asia. For paragliding you can trek to Billing from Bir but instead i took a package from a local vendor( around 2500 bucks ) and travelled up to Billing in their vehicle. Since I was bit nervous and going up to Billing I was asking my pilot that "Bhaiya kitni upar se kudwaoge" and he replied "Sir tabhi to aapko maza aayega".
Anyways I finally reached on the top of the mountain having a fantabulous and picturesque view as you guys can see in the pics as well.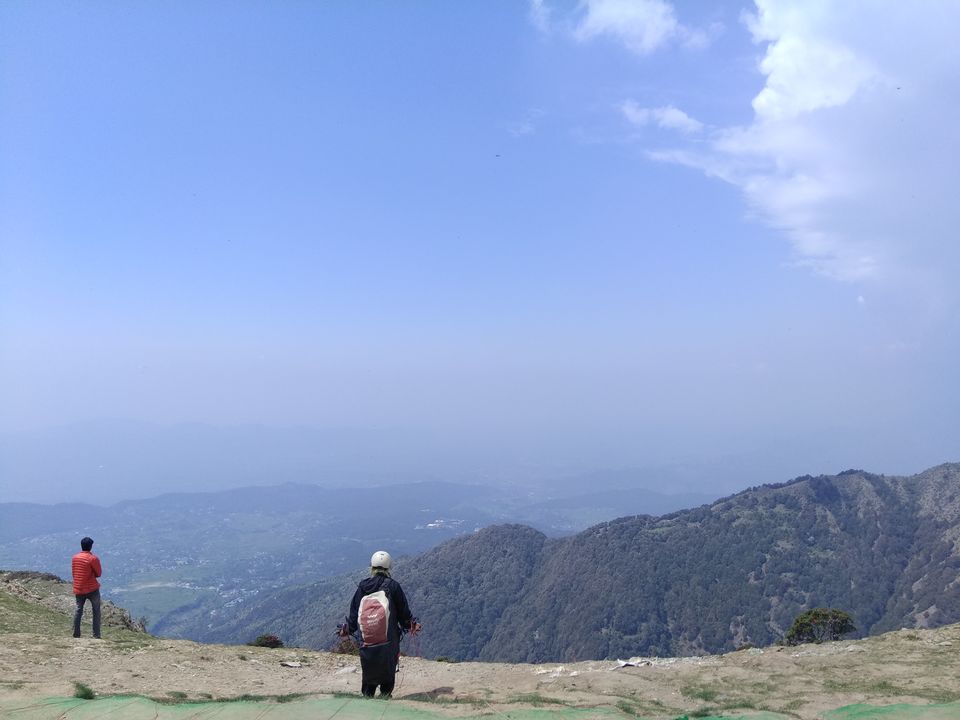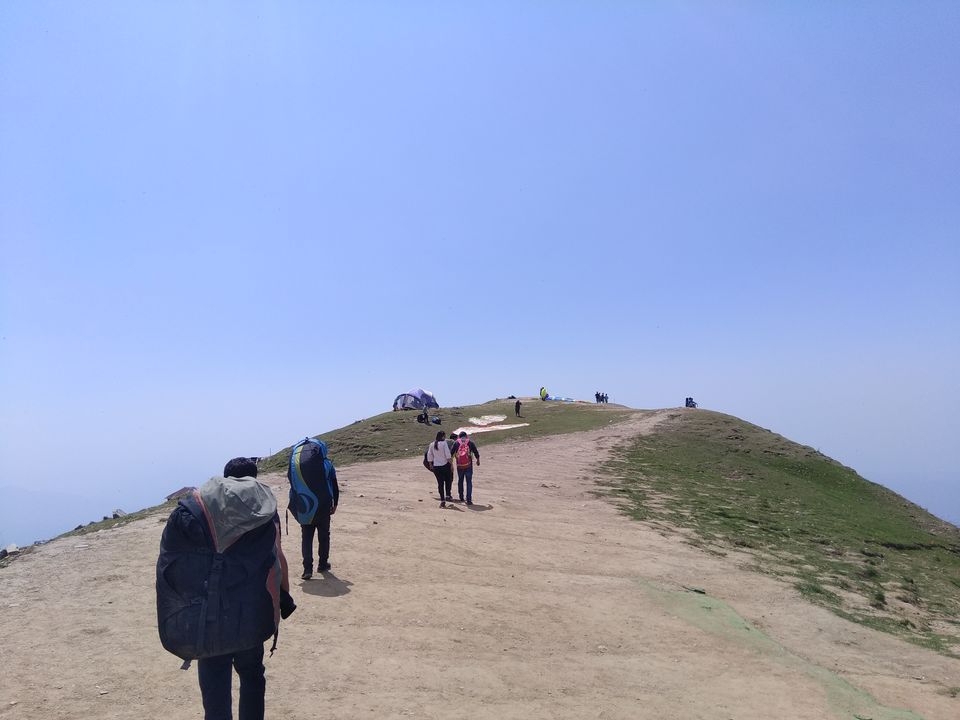 I still remember the time when I was on the top of that mountain, my heart was beating and I was telling myself... "don't worry bro.... Darr k aage Jeet hai!" :) :).
After tying up the parachute my pilot guided to run as fast as possible and eventually I made it to the sky. Gosh! It was an incredible experience. Trust me guys it was like you are at an awesome level of freedom. All that huge and amazing view was making me realise that how tiny me and my problems are.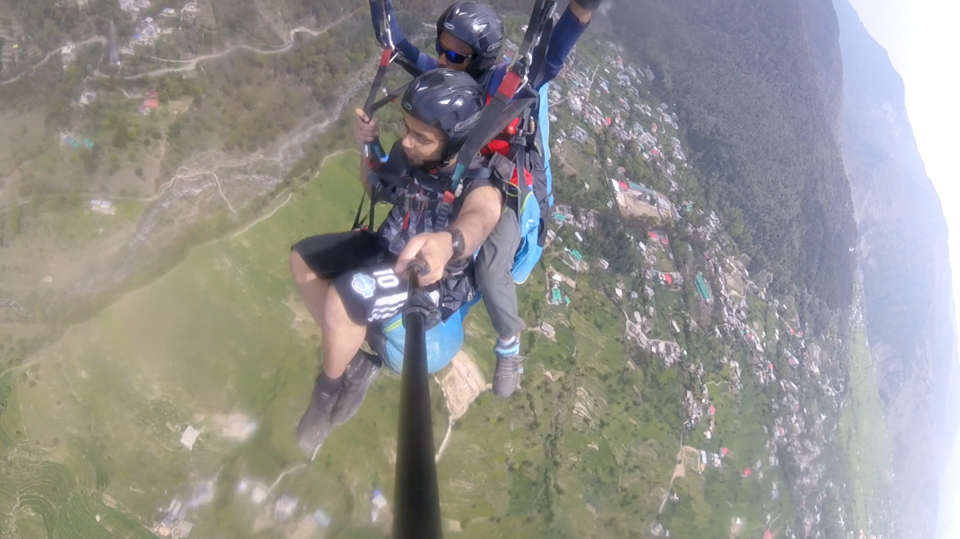 When coming up to Billing it took me around 45 minutes and with parachute I reached back to Bir in a 15-20 minutes flight. I was lucky because mine was the last flight and afterwards all other flights were cancelled due to bad weather.
So finally I landed and a guy approached me with a camera and showed me some of my snaps which I bought from him and he charged me around 200 bucks. And at these tourist destinations I don't bargain much with such people because this is their only source of income.
Explored Choukling Monastery -
After the flight and putting up the snaps on my family whatsapp group I went to a local cafe where I enjoyed some Egg Sandwich with hot tea.
Now the best part for a solo traveler is that you meet new people though your expedition. While having my meal I met an amazing gentleman Mark who was originally from london and in his retirement period he is exploring the world. During our general conversation I frankly said that there is not much to do here other than paragliding. He was shocked after hearing this, he took out his iPhone and showed me some pics of this amazing monastery known as Choukling Monastery and said that how can you say that there is nothing much to explore here, I took my words back and also felt a bit ashamed. After having some more interesting and quality conversations with mark I pulled up my backpack and greeted him. I know that now I have to explore this monastery any how. And trust me guys I was flabbergasted when I saw this beautiful building in the midst of the mountains and all those monks there who were studying there, away from the worldly life.Explored Bir main market
Explored Bir main market -
After exploring the monastery I went to a cafe known as June16Cafe where I ordered a bombay masala tea and chilled for a while. I checked the time, It was 4 PM now, I had to leave for Mcleodganj as early as possible so I thought of exploring the Bir main market now, they have a really cool market and one can get some good tibetan stuff from their.
Now here is something I like to tell you guys. In my neighbour in delhi. A 5 year old cute little boy lives and his name is Saim. Whenever I come across a market while traveling I always think of buying something for him because he always asks that what I've got for him after my every trip, so I bought a cool t shirt for him from there.
Moving forward I found a shop to have some authentic tibetan momos of bir which were amazing but here is something I would like to warn you guys that if you have a problem of puking up in the buses while traveling in mountains never ever have momos just before starting your journey. Rest you guys can understand :)
So guys this is it. I hope you enjoyed the reading. If you like it you can follow me on instagram for more such stories -