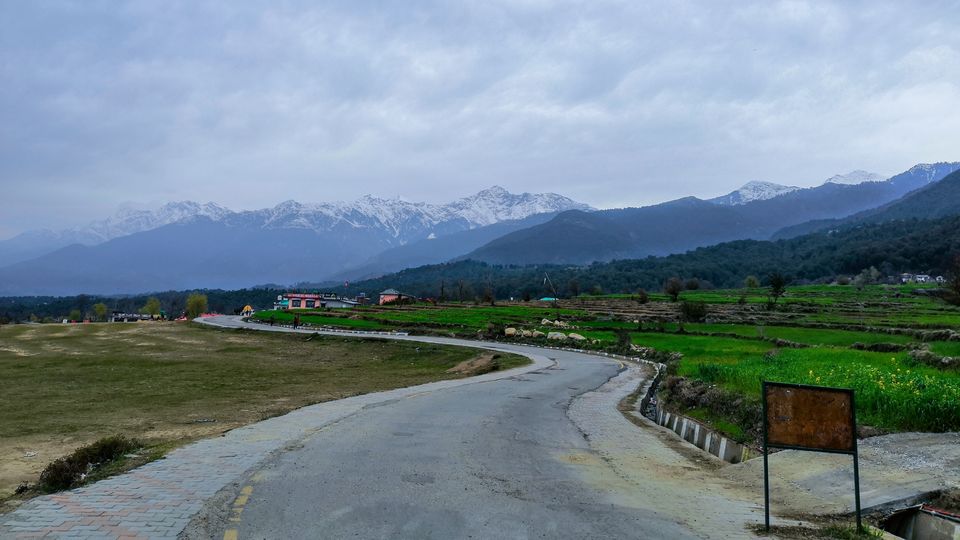 So, it was a 6 hr 21 mins of a journey from Chandigarh to Bir billing, at least that's what google maps said. So we decided to hire a car for 2 days trip, we booked a Renault's Lodgy as we were 7 of us from Myles Chandigarh ( Car renting service). If you ask me it wasn't the most affordable or cost efficient way but our priorities were clear about having a road trip. We entered Bir at around 9 pm so it was around 7 hr and 30 mins of a ride with a 30 mins stay for refreshments. The best part about this road trip was when we started climbing higher regions and as night was in its highest mood, the lower towns were glowing and that sight was so surreal and soothing.
We booked our stay at this picturesque stay at Zostel Bir, it was quite an experience staying here! If alcohol is your optional priority then I suggest you must stay at zostel. The night when we reached Bir we had this dish called Kangri Dham(dish including rice and different curries of different pulses), I highly recommend you to try this dish you will definitely love it! In the early morning, we went for Paragliding at Billing located at 1,525 m from sea level, me having acrophobia didn't participate but my friends did. We paid 2000 INR with complementary videos. Photos show takeoff and landing spot. For this day we changed our stay to an OYO hotel that was exactly in front of the Landing site.
Then we went to this awesome cafe Silver Lining cafe, it is a famous cafe visited by many vloggers and the food was awesome too! Zostel itself offers different packages and activities like star gazing, trekking, etc. but as we had just one day we decided to do cycle trekking to Choukling Monastery, it was a 6 km from the landing site in Bir. If you are going to Bir either for a week or a day you must try cycle trekking to monastery, the view, as well as the whole cycling track is so mesmerizing and relaxing that was the one thing I felt I can do every day! We rented cycles for a rate of 400 INR. We started cycling around 4 pm and returned by 6 30 pm, after a thrilling and scenic yet little tiring ride when we sat at landing site watching a beautiful sunset, it was quite an emotional and surreal experience. At night, we decided to have local food so we went to a local shop and had thupka (a Tibetan noodle soup) and momos. We ended this awesome trip sitting at the rooftop of our hotel, gazing stars!
Although Bir has many things to offer including meditation camps, local cafes and so on, our almost 1 and a half day stay at BIR BILLING made one of my most memorable trip in Himachal Pradesh.