Bolpur famous for Visva Bharati, the University set up by the Nobel laureate poet Rabindranath Tagore.
HOW TO REACH
By Rail: Bolpur S Niktn(BHP). Frequent express and local trains halts here. I took local train(6:20am) to Bardhaman junction then Kanchanjunga exp(8:24am) to BHP (9:11am) which took 3hr to reach there from my place with break journey as there is no direct train to BHP.
By Road: 100km from Asansol, WB.
It was a weekend gateway trip for me away from daily chores of life on a Sunday. . I hired a Toto(Rs 500/-) from station after boosting pride in my negotiation skills..lol as they asked for 1800/- for tourist points excursion.
One can get shared Toto though I didn't explored that option.
Gitanjali Rail Museum
Museum(entry ticket 30/-) is located just outside Bolpur Station is a humble tribute of Eastern Railway to the great poet and Philosopher Ravindranath Tagore. Main attraction was a Saloon car in which Rabindra Nath Tagore left Shantiniketan to Calcutta on 25th July'1914. Its a two storied building with rare photographs of poet and his companion at Shantiniketan.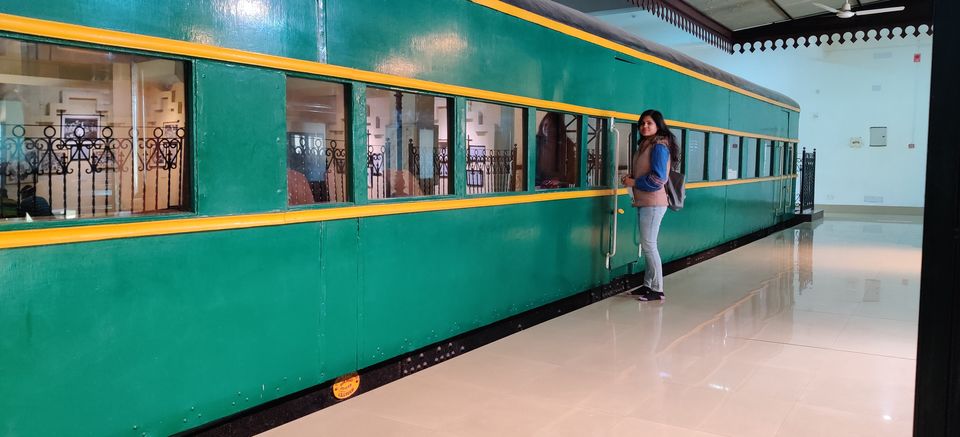 Note: Photography not allowed but i somehow managed.
Upasana Griha
Made of Belgian glass, sacred place for holding prayers each morning and evening. Poet himself led the prayers everyday. It was closed due to covid restrictions when i visited.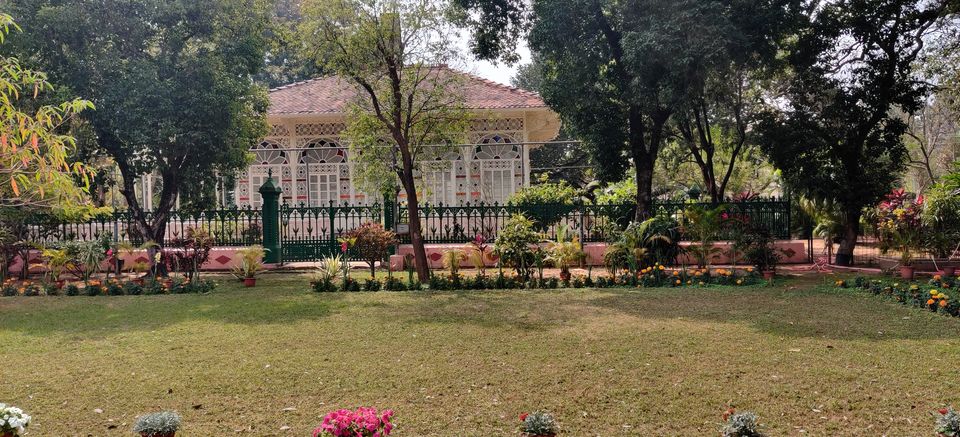 Chattimtala
Next to Upasana Griha, there is a Chattimtala, meditation spot of Tagore's father Maharishi Devendranath Tagore. Viswa Bharti University Graduates are honoured with a branch of Saptapami branch tree seen here. Spot was also closed due to Covid restrictions.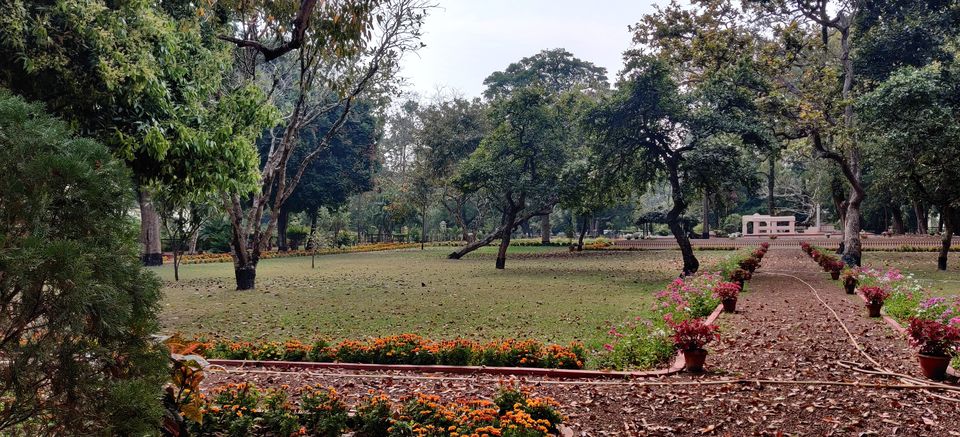 Viswa Bharati complex have other infrastructures related to Tagore's life.
Ballavpur Wildlife Sanctuary
Also known as Deer Park which hosts number of deer including Spotted deer and other animals.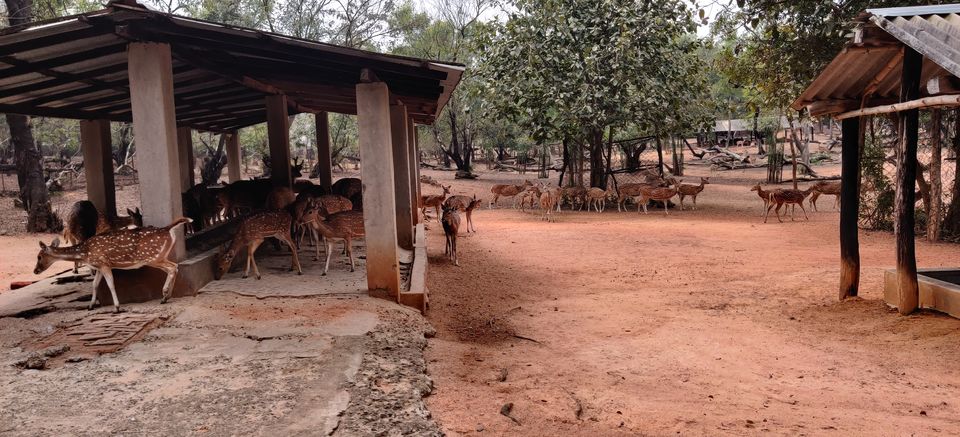 Entry fee:50/-
Srijani Shilpgram
Cultural village of Eastern zonal cultural centre hosting sculptures of heroes of eastern India namely, Birsa Munda, Laxman Nayak, Rani Gaidinlu, Siddhu Kanu, Tilka Majhi and Tirot Singh. One can get glimpse of raw Bengali culture in form of tribal dance, sovenier shopping , dancing sculptures etc.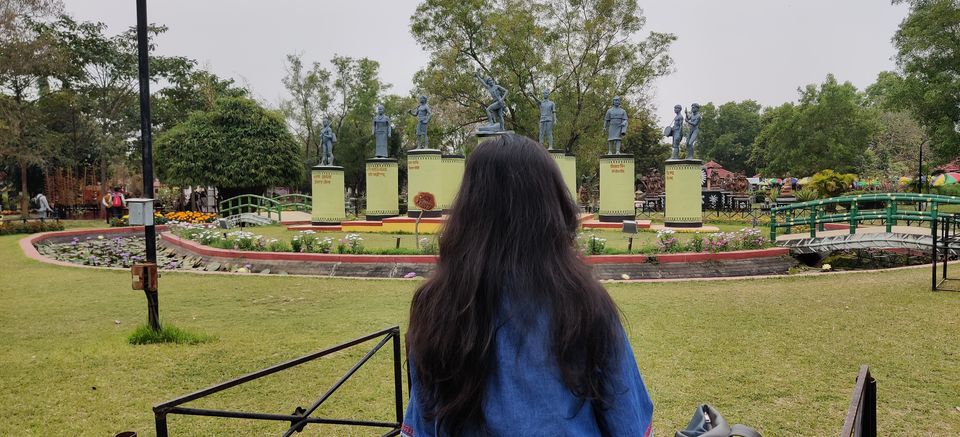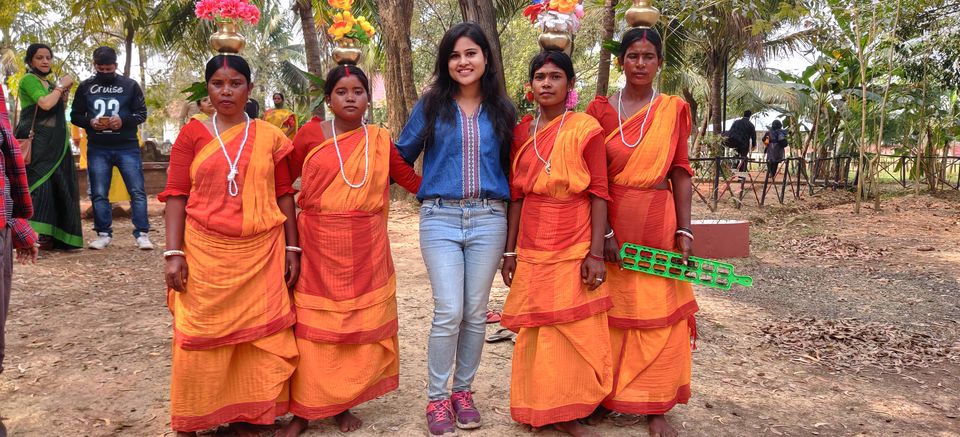 Amar Kutir
Its time for Bengali thali lunch at Amar Kutir Hensel ghar. Amar Kutir is a showroom to exhibit leather bags, local arts and crafts made by folks. One can also witness leather bags designing, stitching process at a workshop near Hensel ghar(restaurant).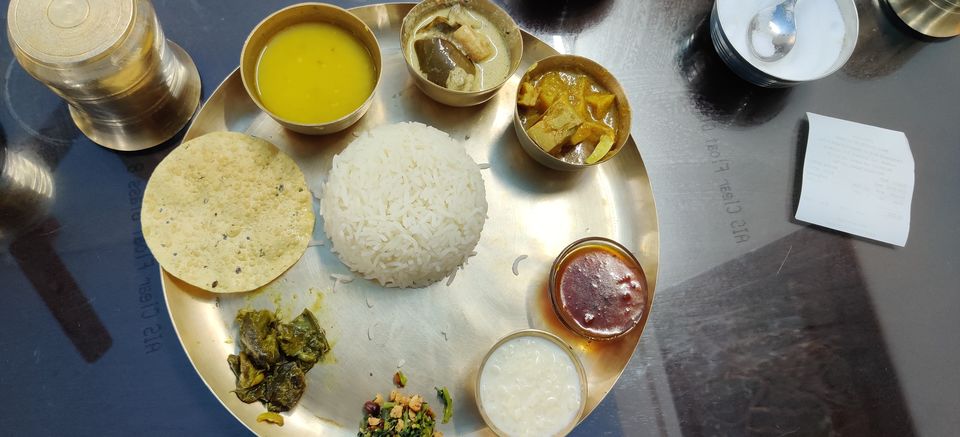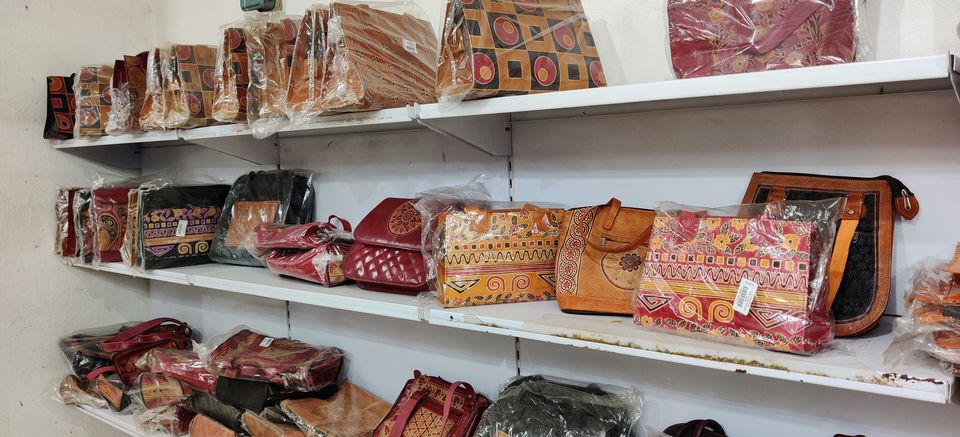 Kopai River view point
At a walking distance from Amar Kutir but not maintained at all.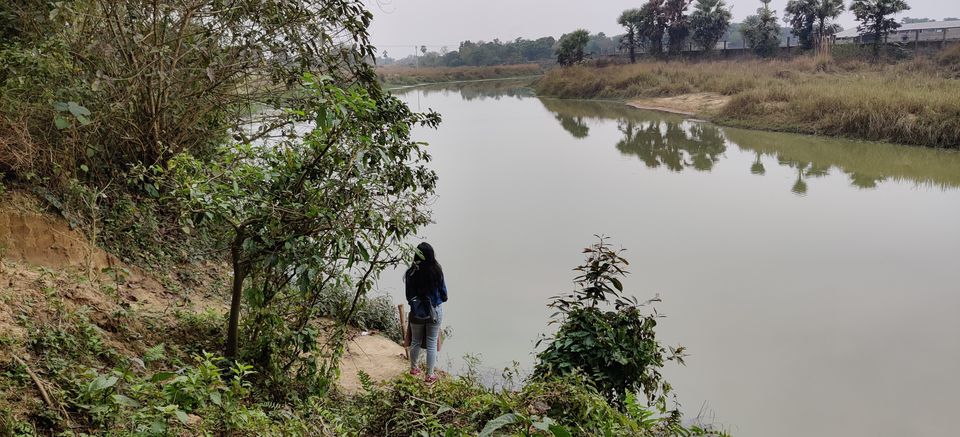 Buddha Statue
While returning from Amar kutir towards Sonjahuri haat, I found this gem of Buddha statue.
Sonajhuri Haat
It is an open air market with tinge of Eastern rural India. A key attraction in market is local folk singers, dancers, leather bags, copper wire painting, Katha stitch work clothes and lots more.
Time to return back to workplace in the evening.. Bye Bye Bolpur.