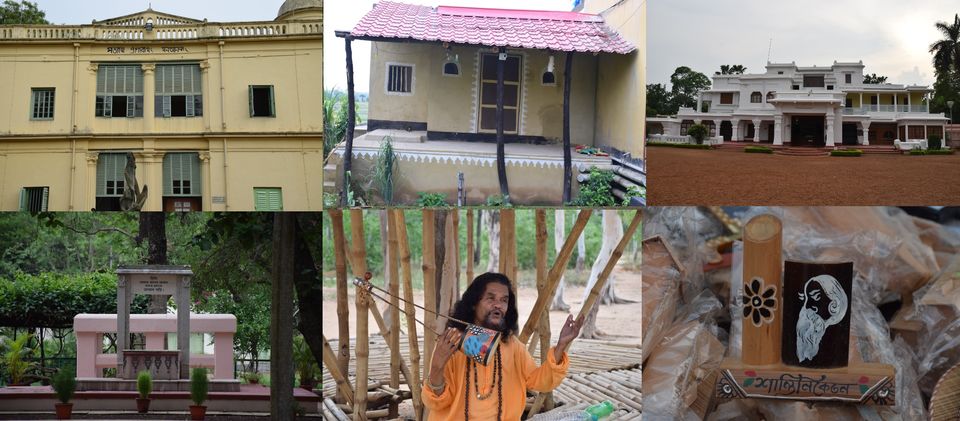 If you are looking to take a break from hectic life in a calm , peaceful life for a week end Shantiniketan is the place to be with family or friends.
Reaching Shantiniketan
Shantiniketan is small town near Bolpur in the Birbhum district of West Bengal . You can either drive your self to the place (163.5 km) via NH19 and NH114 from Kolkata or take train from Howrah and the nearest rail way station is Bolpur ( 2.8kms away ) and second nearest Prantik (3.5kms away) . In 3-4 hrs you can wave goodbye to city life and enter the land of Tagore, where you can find peace , calmness all around you in the arms of nature.

Exploring Visva-Bharati University
Rabrindranath's father, Debendranath Tagore wanted to built a gurukul/school for educational and spiritual purpose. He was given this land and he named is Shantiniketan , which means a peaceful home ( shanti - peace ; Niketan - home)
Later Rabindranath Tagore started living here and and opened the university known as Visva-Bharati University. A local guide accompanied us and informed us the details of every buildings , places and their importance in the history and how Tagore was associated with each of them. So if you are visiting here, it's good to have a local guide if you want to know every details of the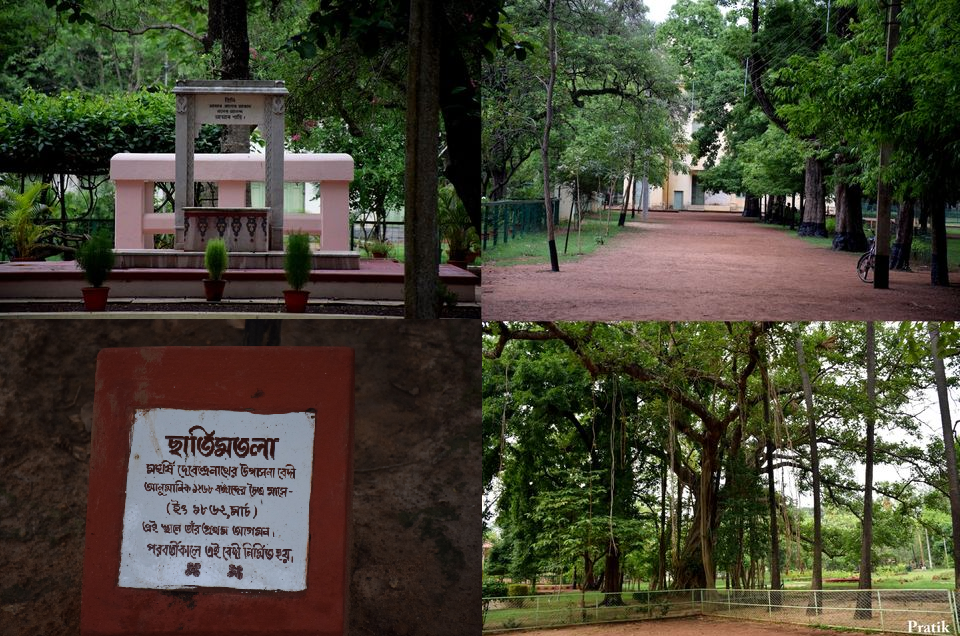 Today classes of junior sections are still held under trees and open sky and higher . I can imagine how cool it is to study under the shades of trees, blue sky and hearing the tweets of birds and cool
breeze passing by you all time.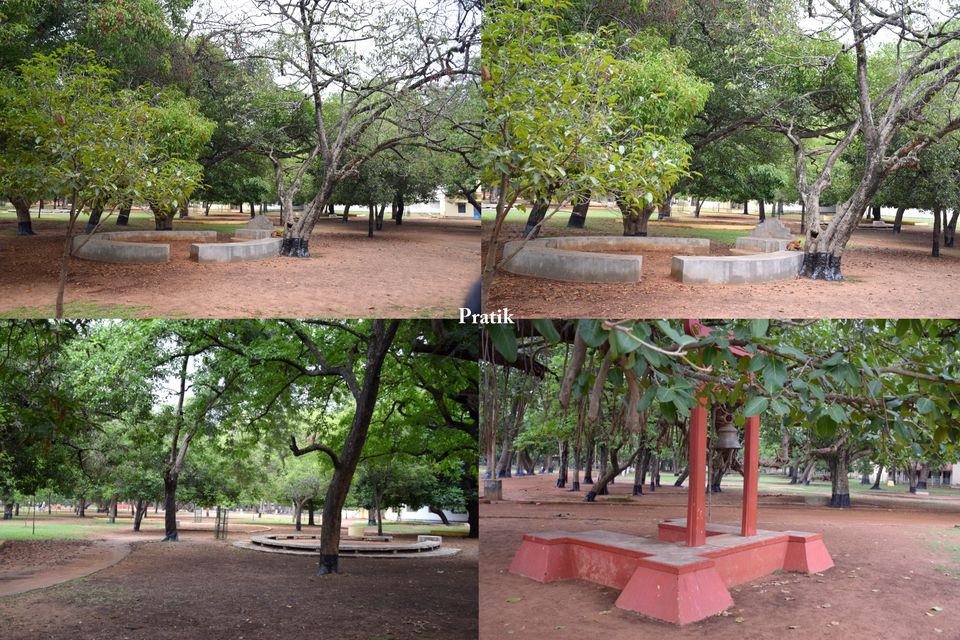 The Rabindra Bhavan Museum where personal belongings of the Poet are kept , with some of his masterpiece artworks. His achievement are also displayed in the galleries.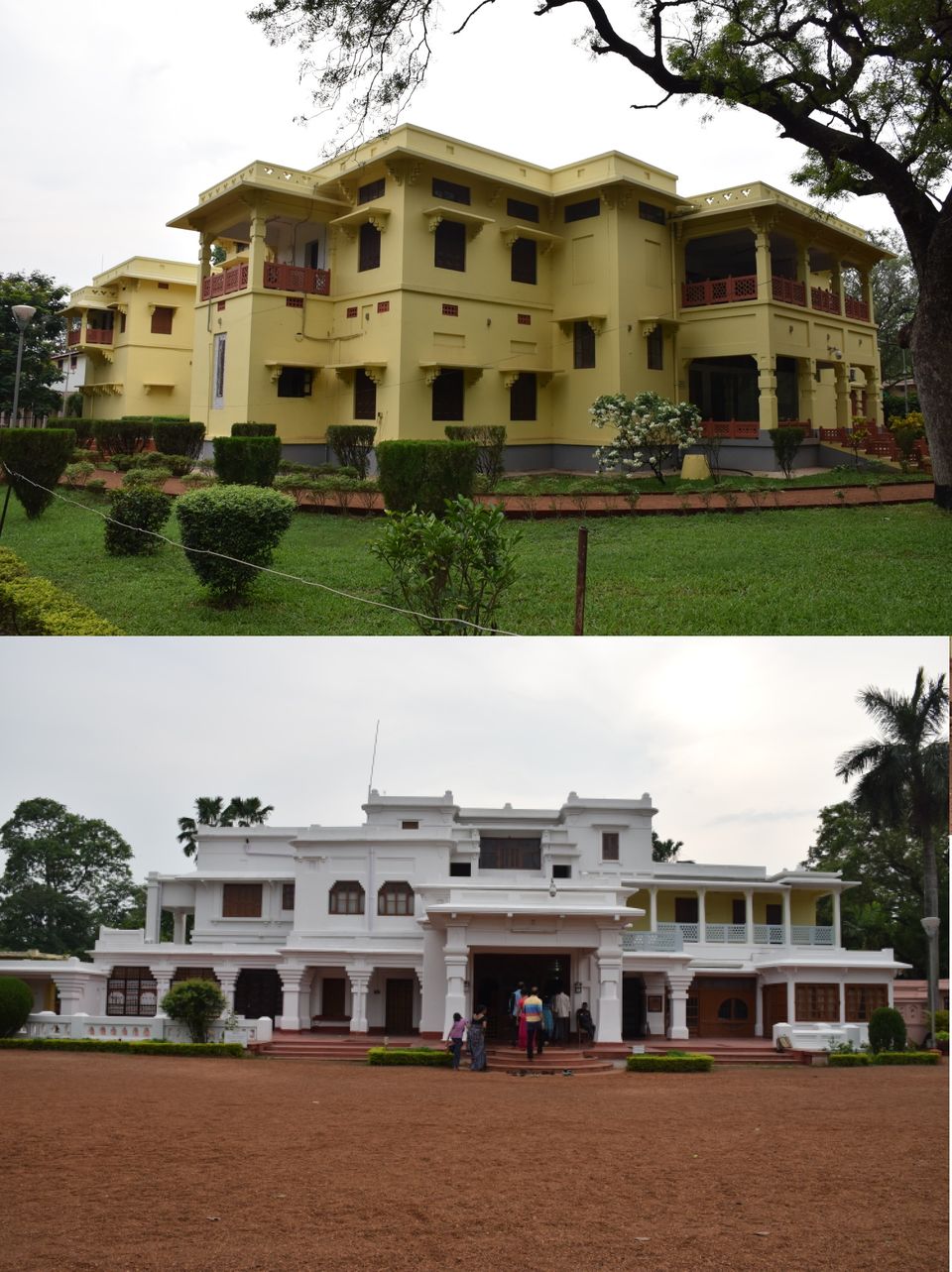 The guide showed us the various Houses and belongings of Tagore, where he lived at different stages of his life. Some of Tagore's original manuscripts, letters, documents, paintings, certificates and photographs are kept in the houses.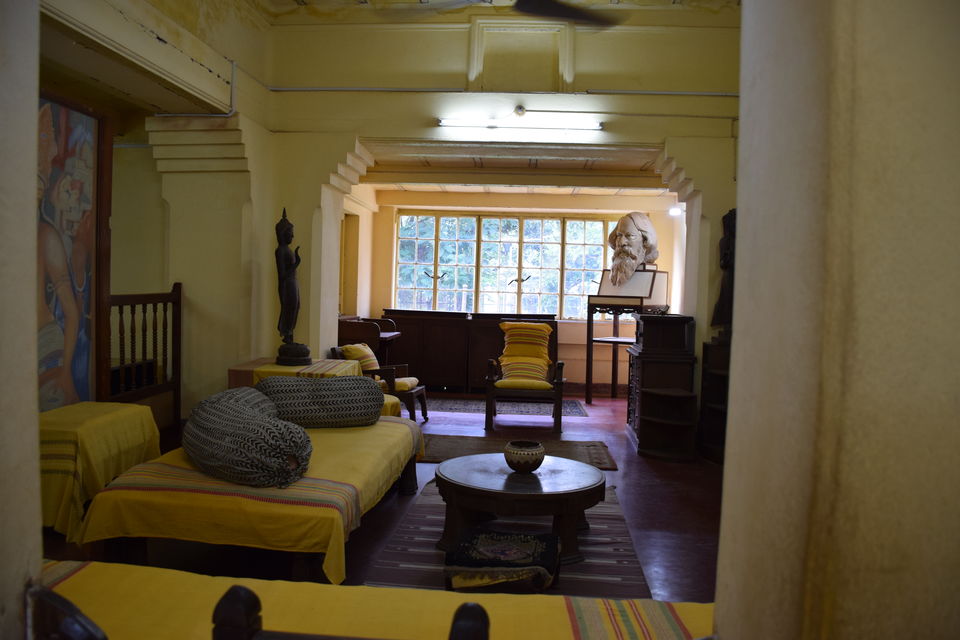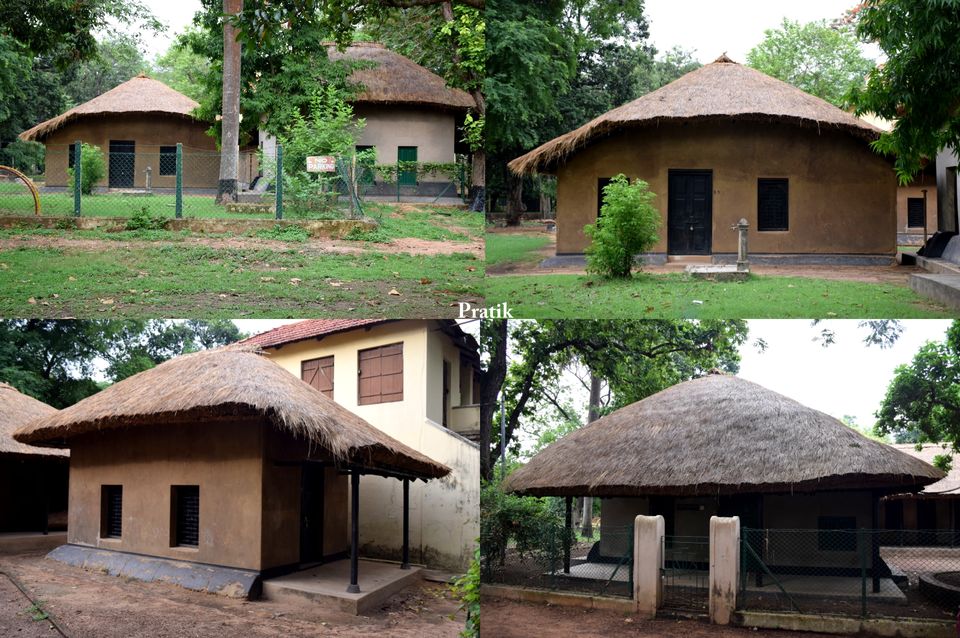 The Deer park is also a must visit if you have never seen deer before.
Sonajhuri Sanibarer Haat-Khoai Mela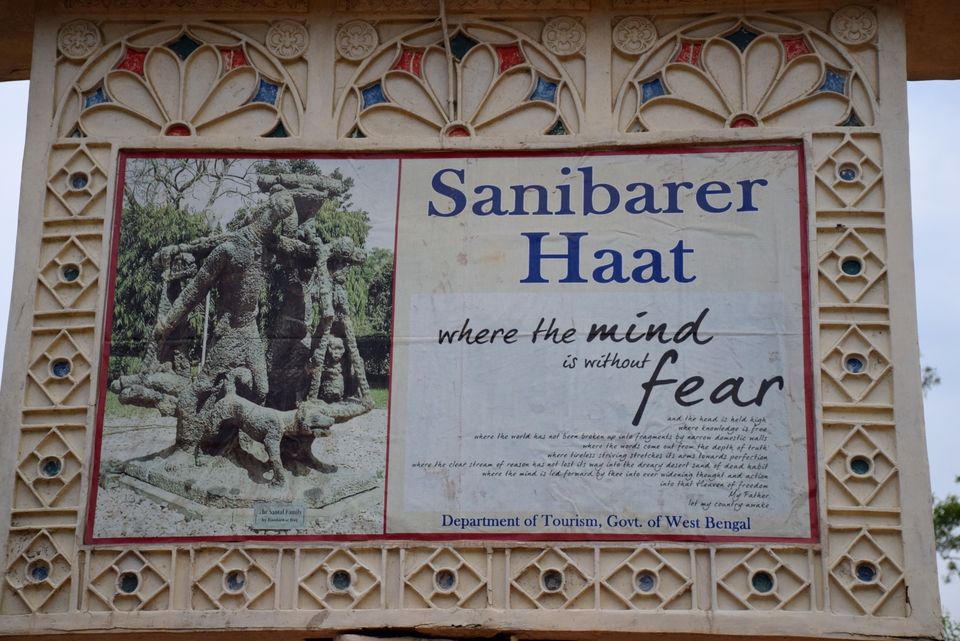 The place gets it's name from the tree "sonajhuri" which looks like golden basket and located on the banks of Khoai river. The Mela is at it's prime on Saturday ( Sanibar) and during Holi . But if you can't visit on weekends you will still find shops at this place. If you are staying near Shantiniketan hire an auto and reach the place in 5-10mins. You can stay at hotels near this place as well . The Sonajhuri trees are ideal for photography.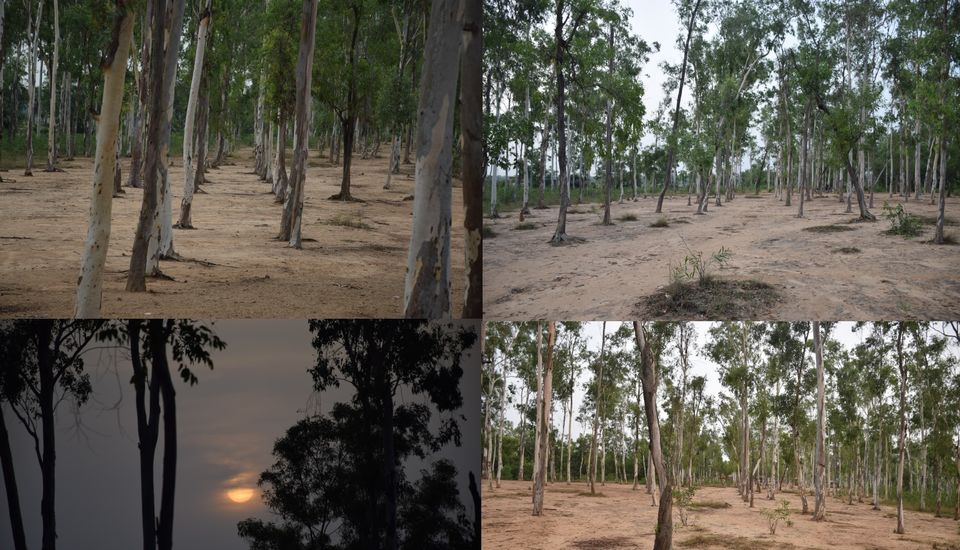 The place has a charm of it's own. Baul singing bengali folk songs in ektara and traders selling traditional handicrafts , jewellery enhances the beauty of the place. Who wouldn't enjoy folk bengali song by the river in the evening with a cup of tea . The atmosphere of the place is simply magical.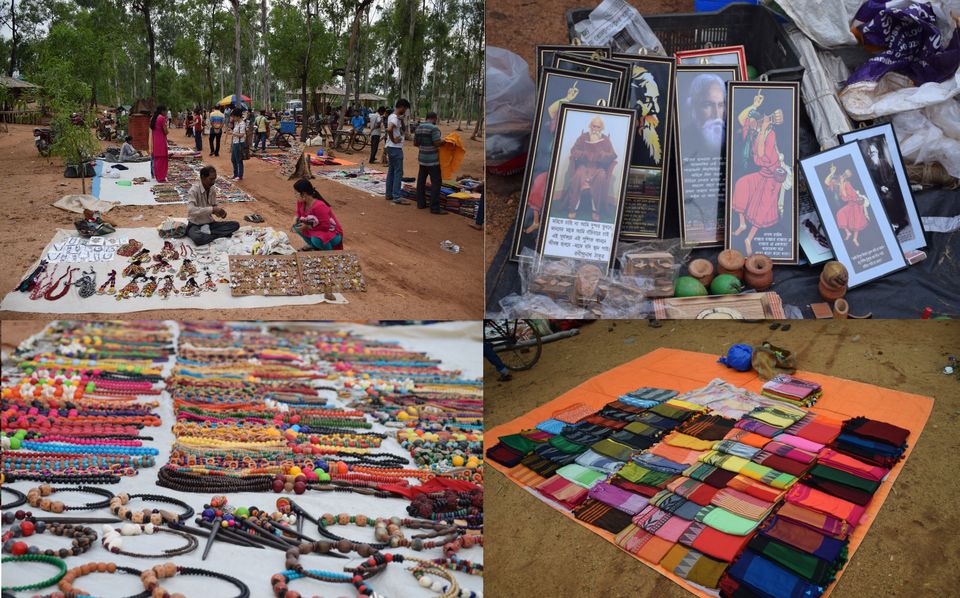 Digging Up The Past
Two 19th century building located at on the outskirts of Shantiniketan is probably the nearest heritage excursion spot from Shantinekatan. The Sarkar Rajbari and The Palace of Lord Sinha. The Sarkar Rajbari is still in good shape but the Sinha Palace has lost all it's beauty and the ruins are left behind. Personally speaking the The Palace of Lord Sinha is a better place for photo-shoot . It has a special devastated ,abandoned effect of it's own.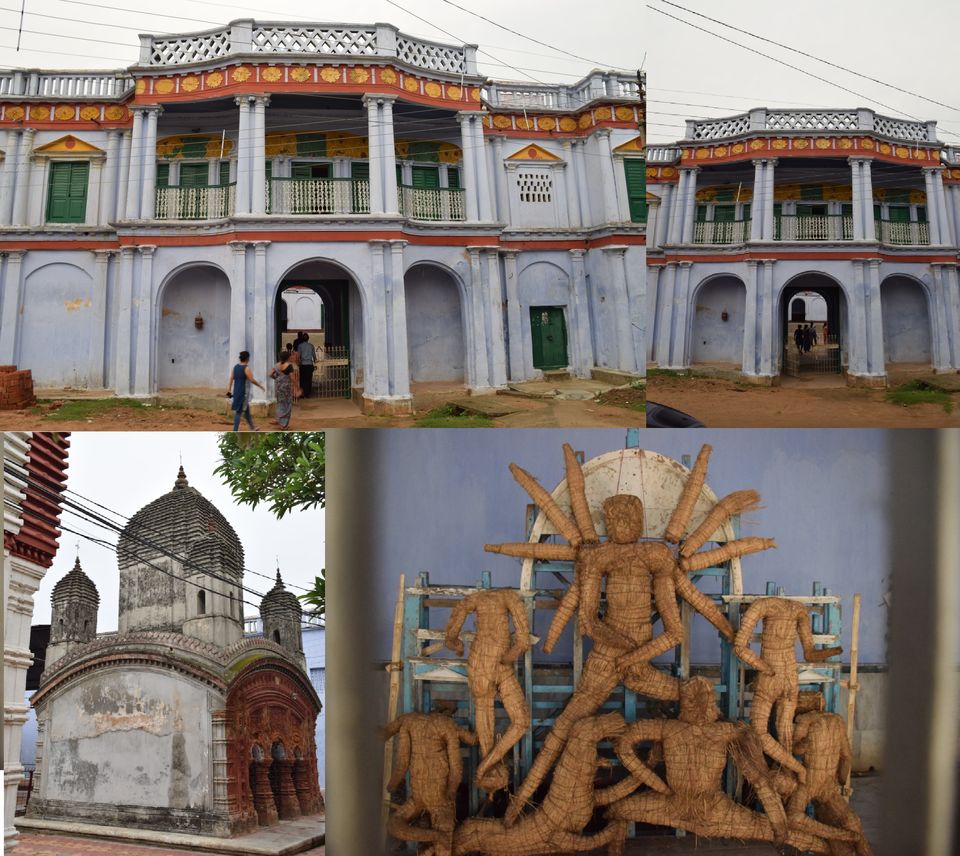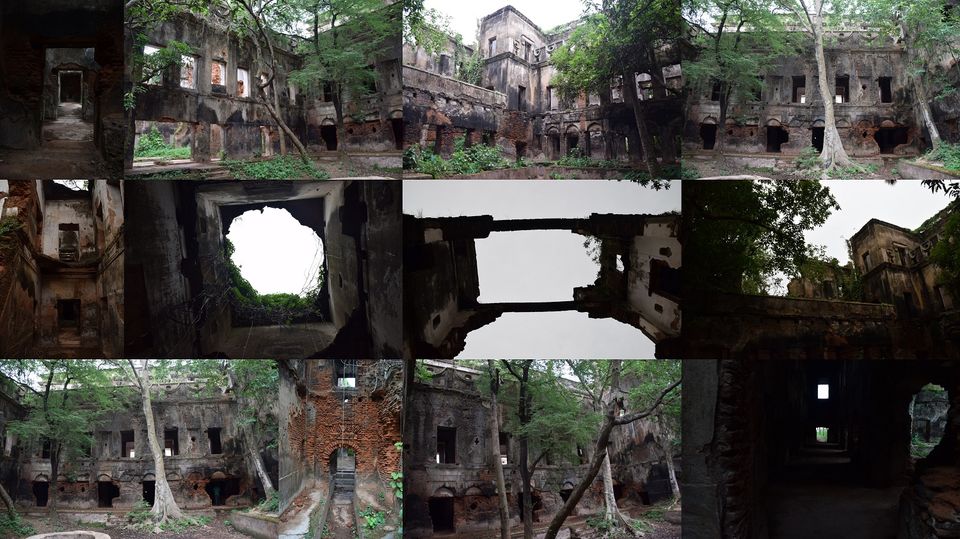 Kankali Tala Mandir
It is one of the Shakti Peethas where the waist (or kankal in Bengali) of Parvati fell which is at present the Kankalitala town. It's about 30 mins in auto.


Drive to Massanjore dam
If you have an extra day in hand you can visit the Massanjore dam (66kms away from Shantiniketan). Enjoy boating and the nature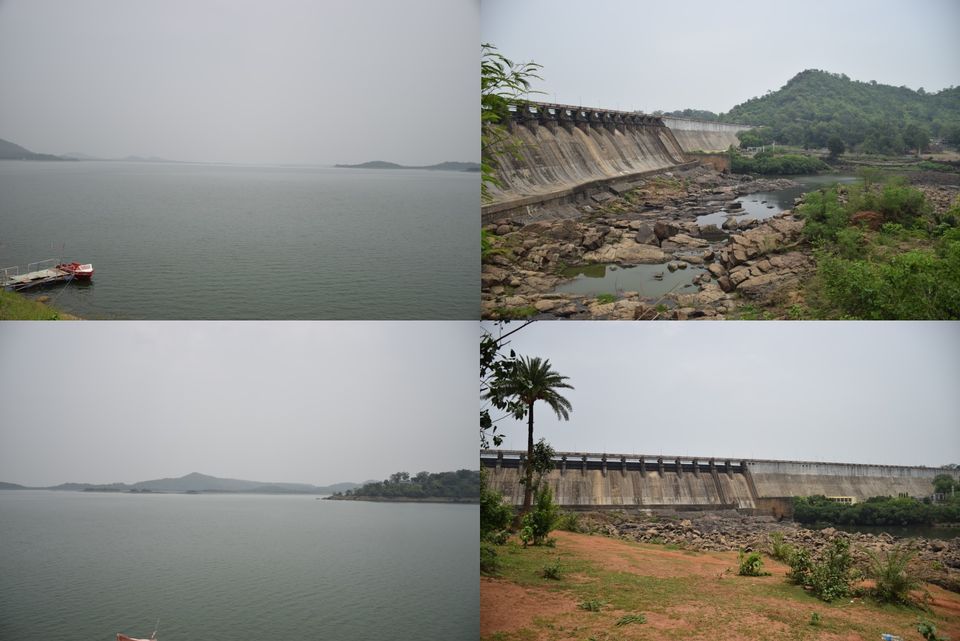 Staying At Shantiniketan
Numerous budget friendly hotels are available online in and around shantiniketan at affordable prices for all. We stayed at Park Guest House near the deer park.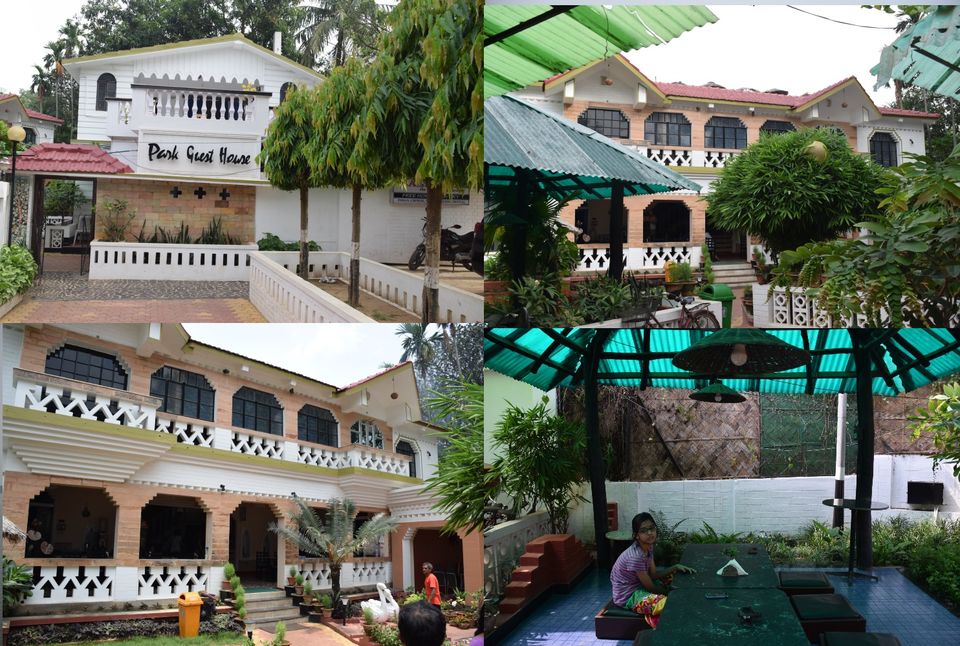 Happy Journey to all