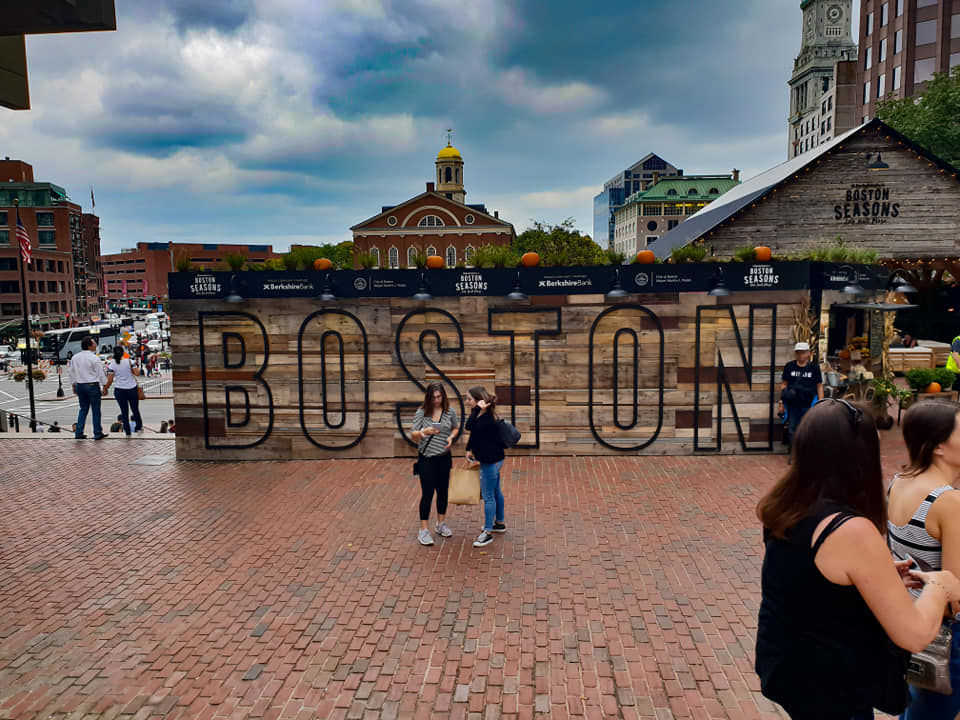 Boston Logan airport is the most hassle free airport in USA. To exit the airport just take the airport shuttle to Silver line or Blue line train station to drop you to Boston downtown or the shuttle will drop you to the Car rental terminal from where you can get rent a car.

If you plan to have a road trip from Boston to the country side ( we drove to Vermont because It's the best place to witness the beautiful fall foliage ) I can't insist enough how important it is to reserve or pre book the car online. Because we had a lot of trouble getting a car as it was long weekend due to Columbus day (Thanks to Columbus) and all the cars were booked. Also make sure to ask your car rental company for EZ Pass. It's the new electronic toll collection system in the Massachusetts.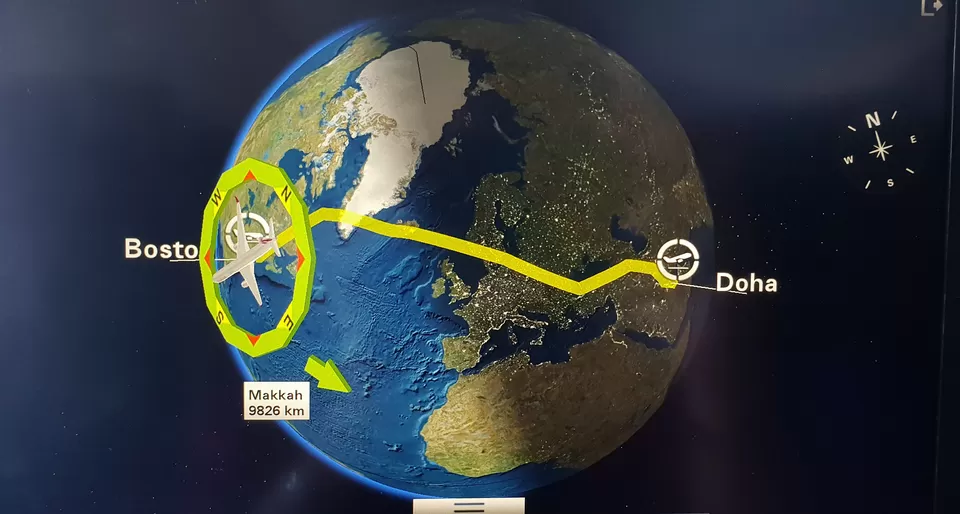 If you are crazily driven by history then Boston is your ideal destination..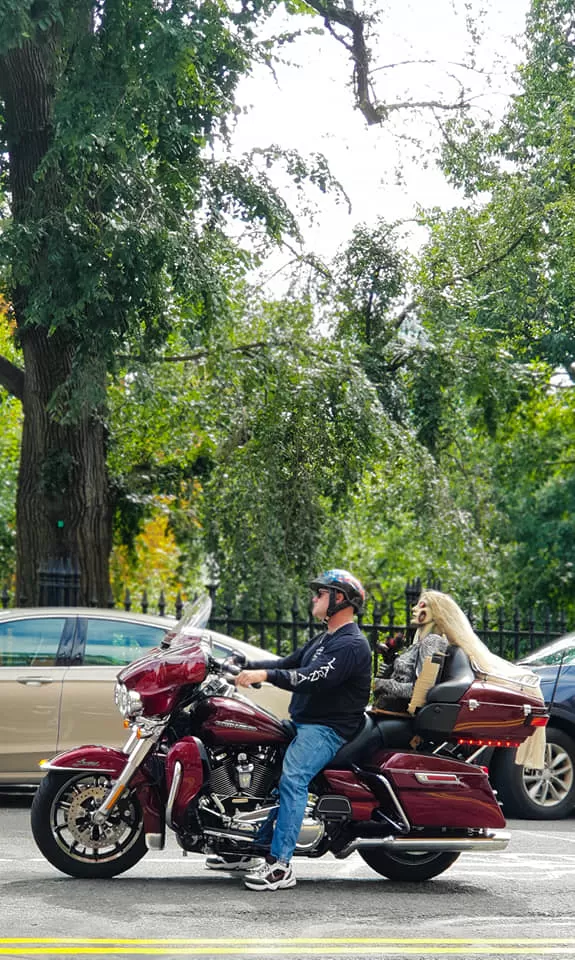 If History isn't something that excites you, Boston still has charming neighborhoods, beautiful public parks, a variety of museums, and delicious dining options,amazing food, unique craft beer and shopping options.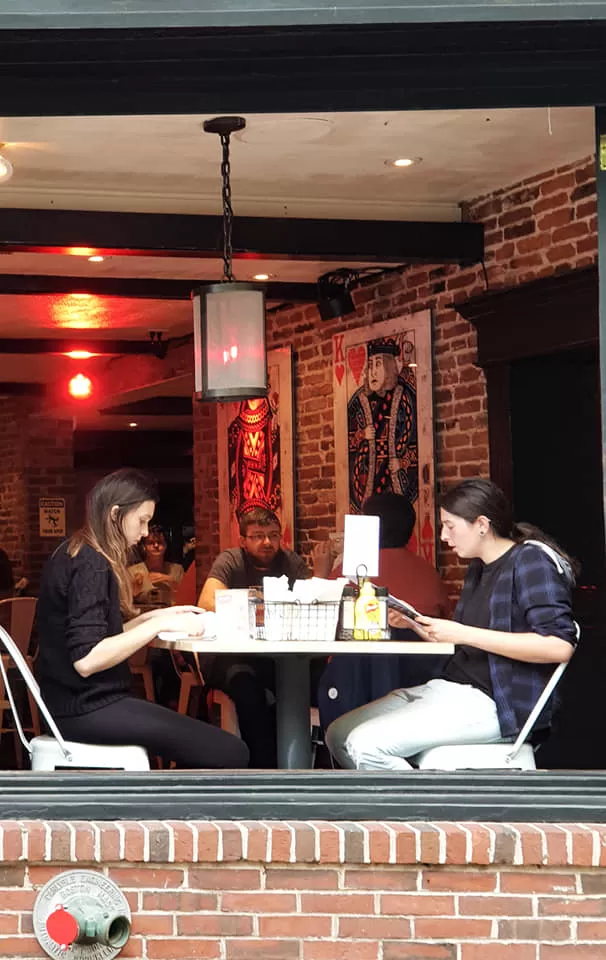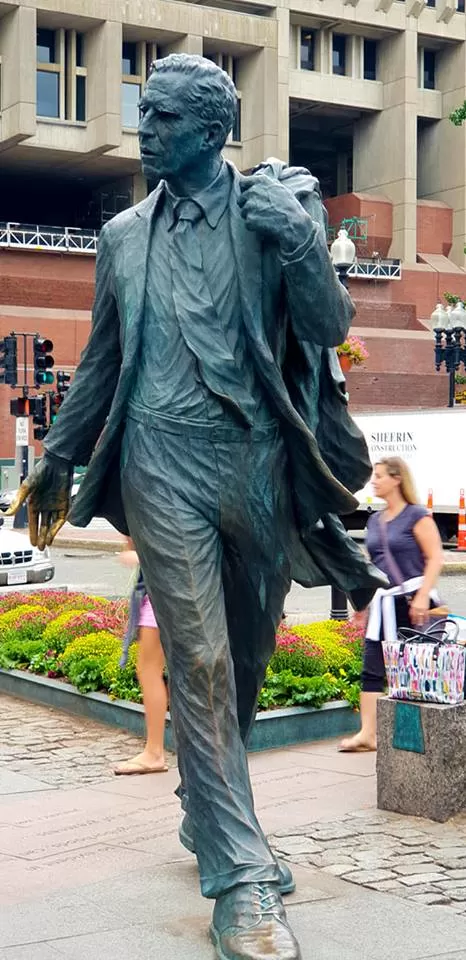 My memory of Boston emerges out from my school history text book. "THE BOSTON TEA PARTY". I am here to commemorate the chapter from my history book.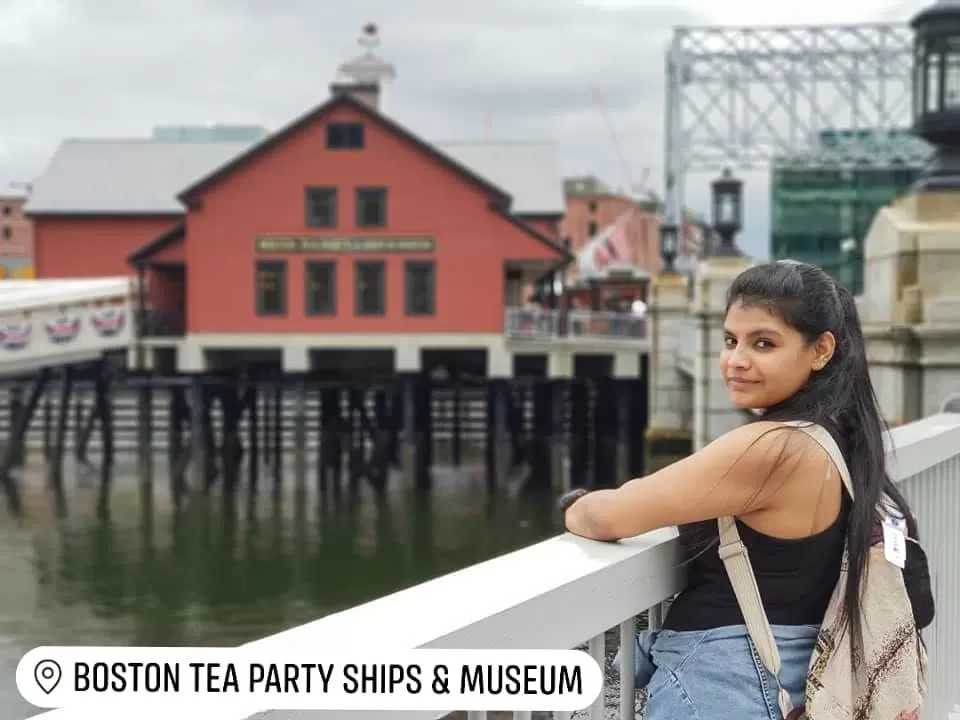 The 1773 Boston tea party where a group of 70 men boarded a British ship and dumped its entire cargo of tea into the water.
Now let the wanderlust begin....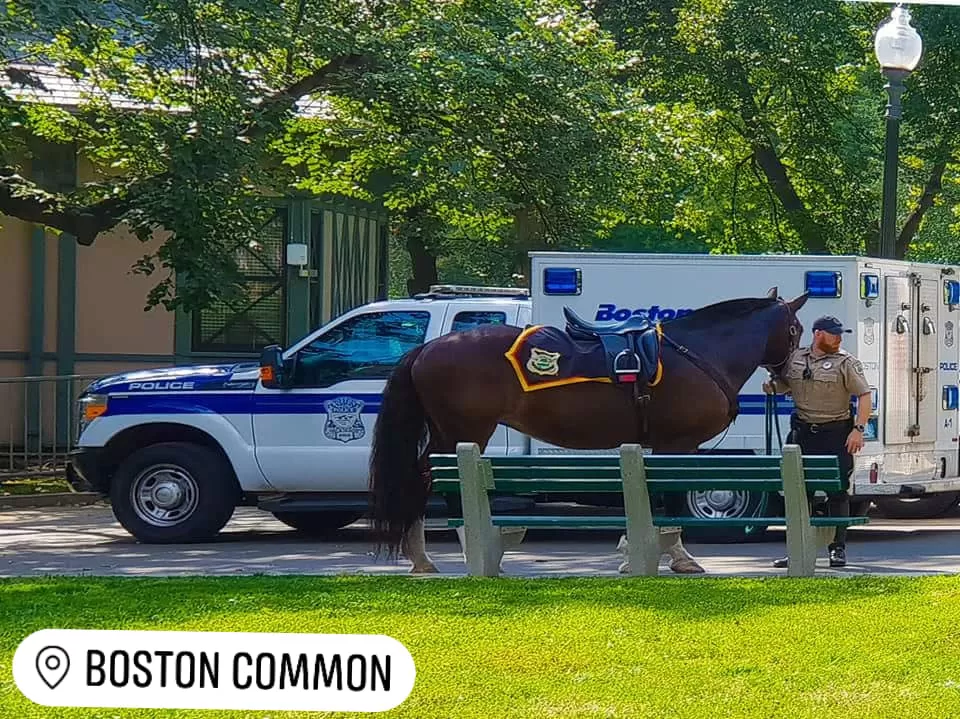 Start your adventure with the Freedom trail self guided walking tour which starts from the Boston common and ends at The U.S. constitution the oldest commissioned warship that still afloat and resides in the Boston Navy Yard.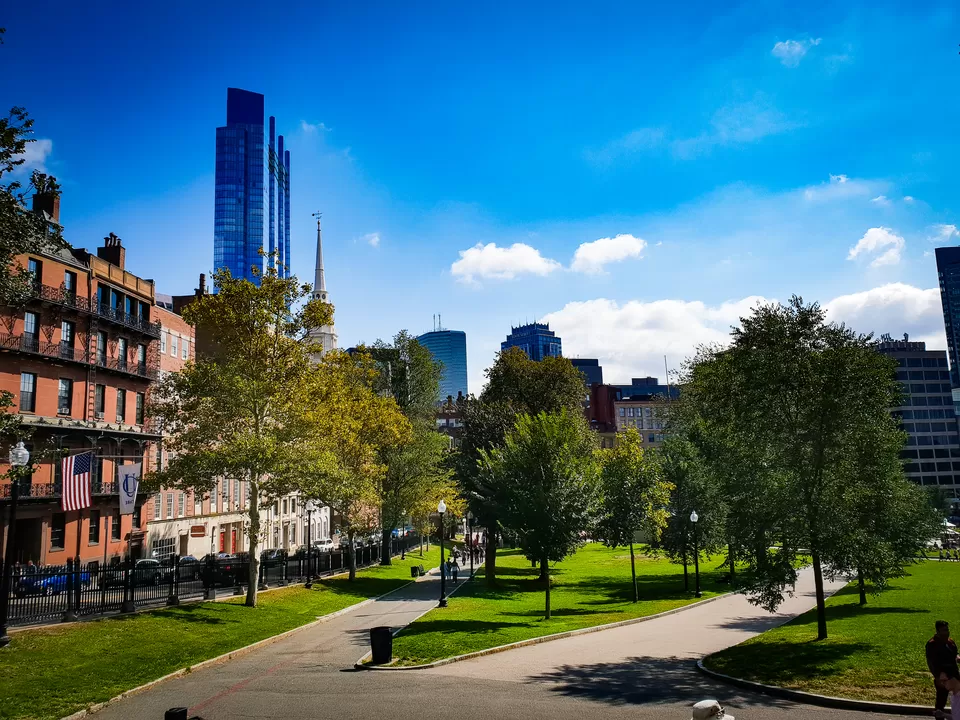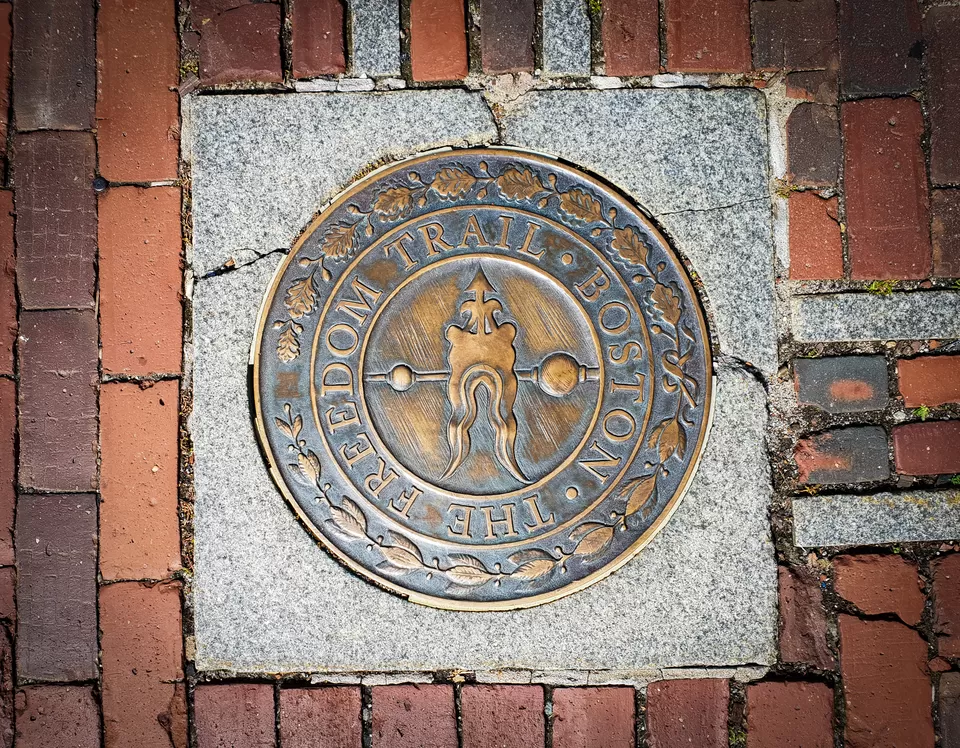 Boston Common: This 350 year old park is Americas oldest park. During World War I, victory gardens originated. And for World War II, the Common gave most of its iron fencing away for scrape metal.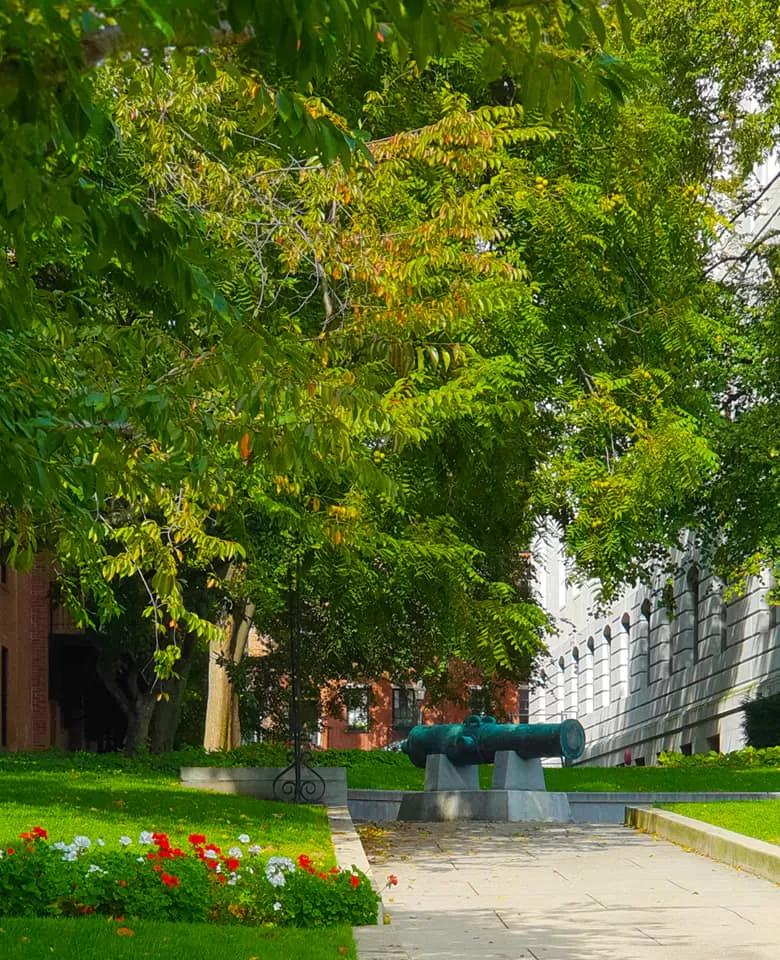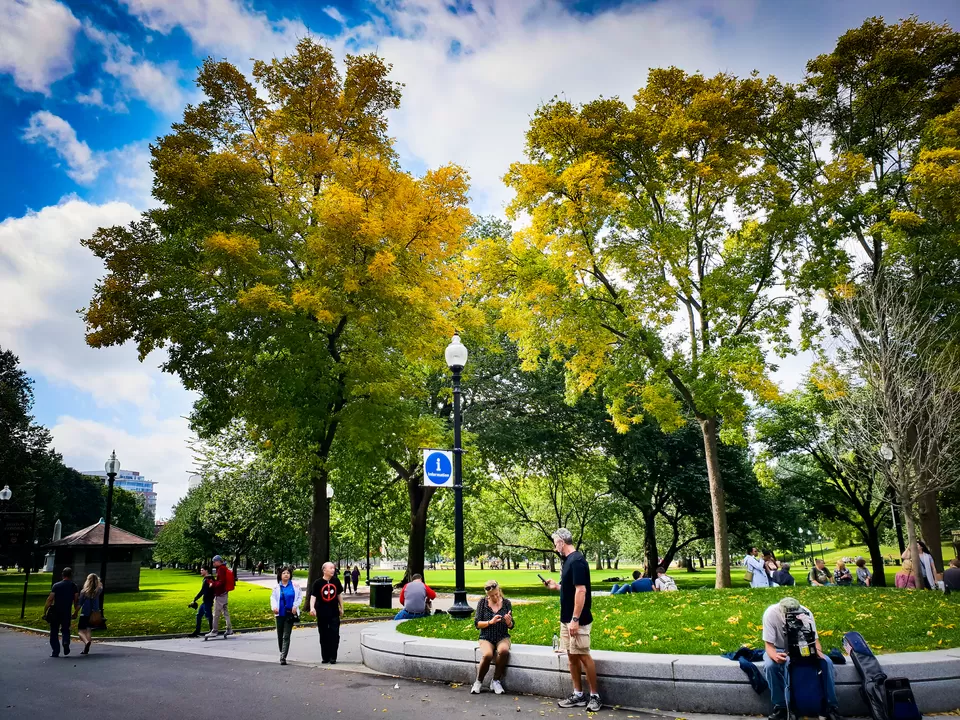 As you follow the Red stripe/ red bricks on the path the next stop is the Old state house: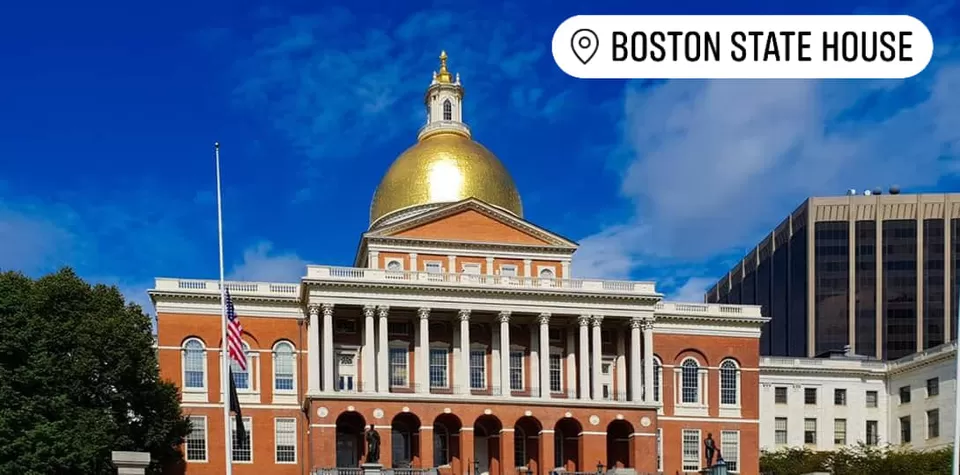 In 1776 declaration of independence was read from the balcony of this old state house and since then its read every year on 4th July.
Robert Gould Shaw and 54th Regiment Memorial: This bronze memorial marks the first all-black volunteer regiment in the Civil War.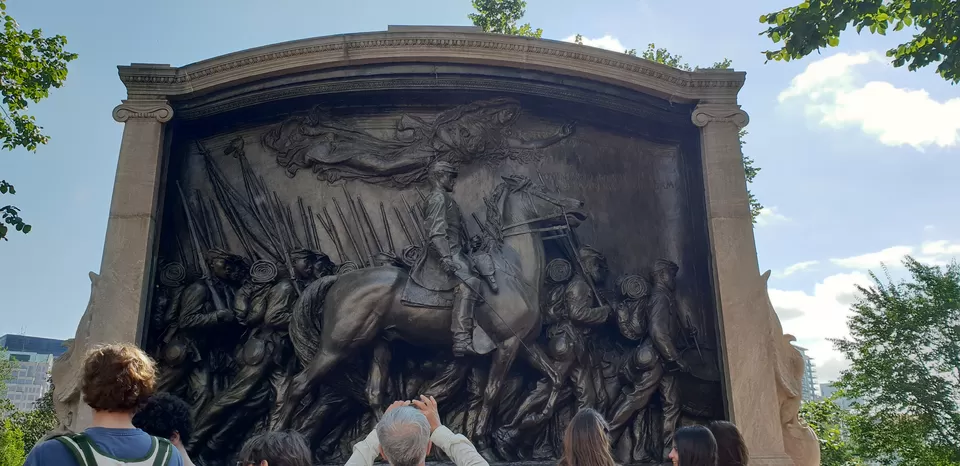 King's Chapel and Kings Chapel Burying Ground is proudly one of the sixteen historic sites on Boston's Freedom Trail.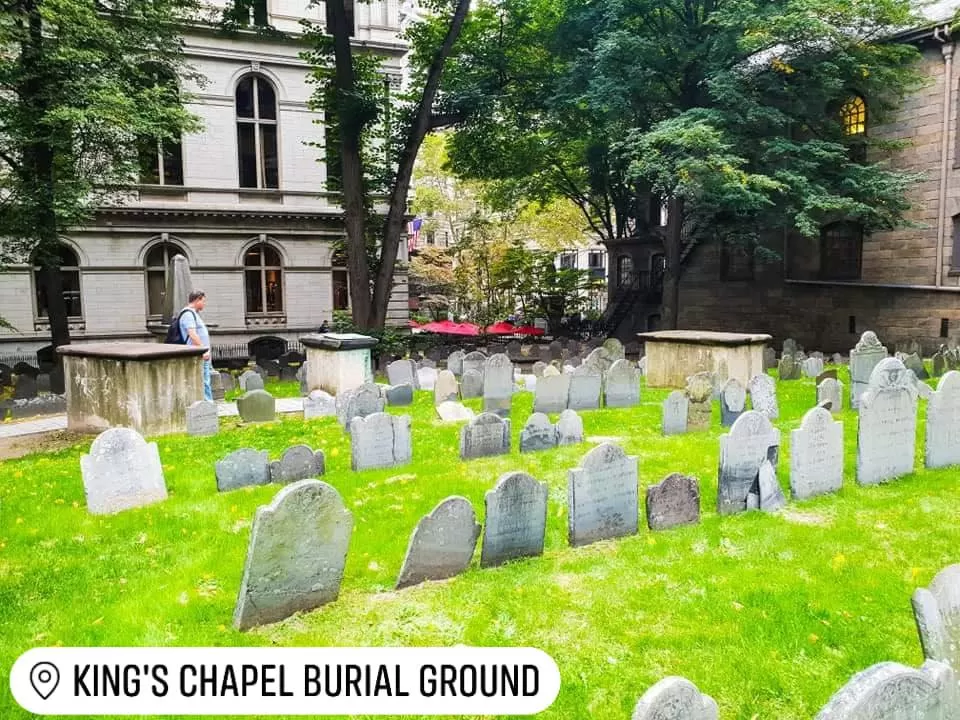 Home of Paul Reverse: This patriot immortalized for his famous all night ride to Lexington warning that "The British were coming ".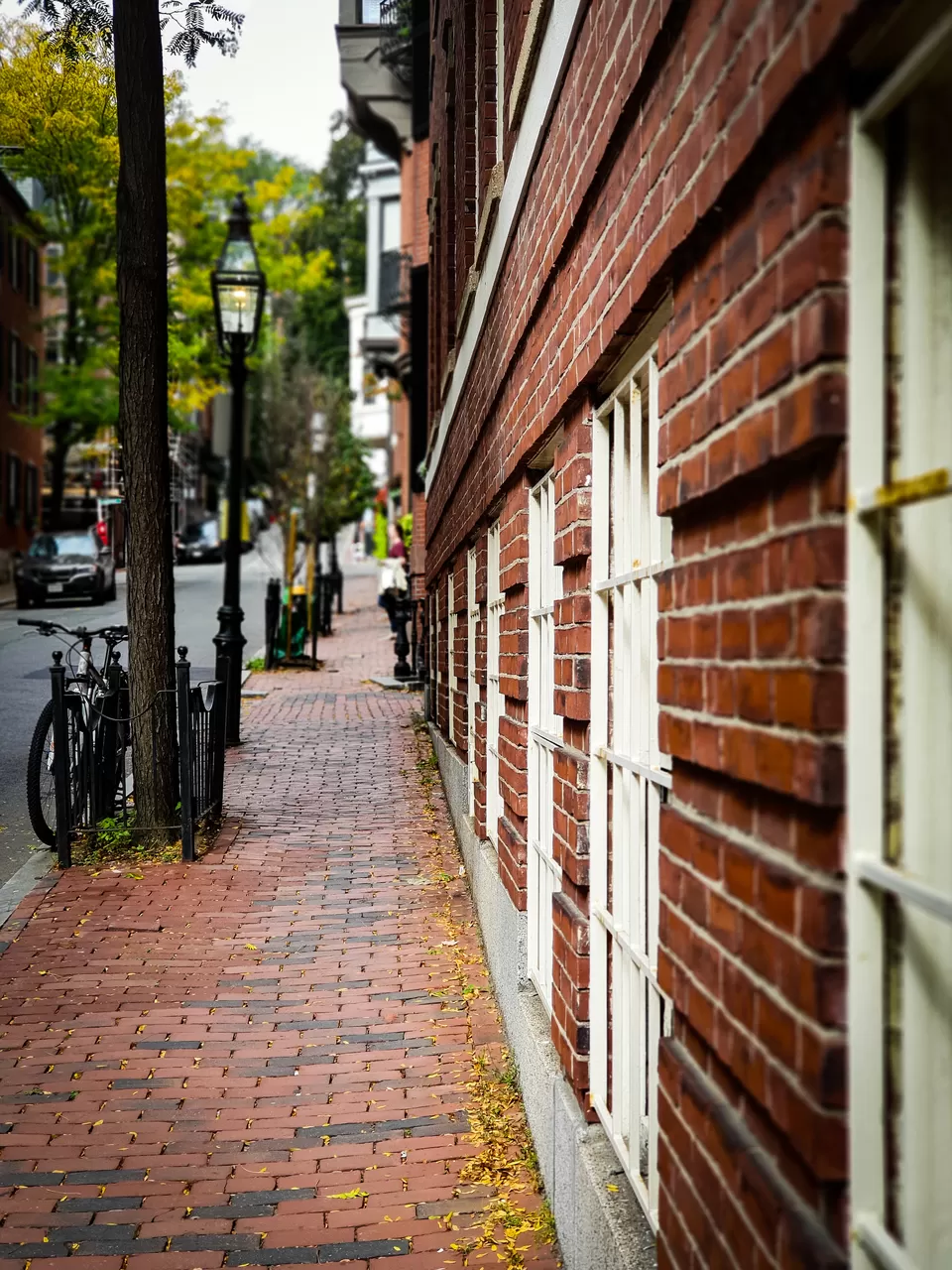 Wander around the gas lit streets of Beacon Hill the most photographed spots in the city.
One of Boston's most picturesque areas, tony Beacon Hill has steep streets lined with Federal-style and Victorian brick row houses lit by antique lanterns.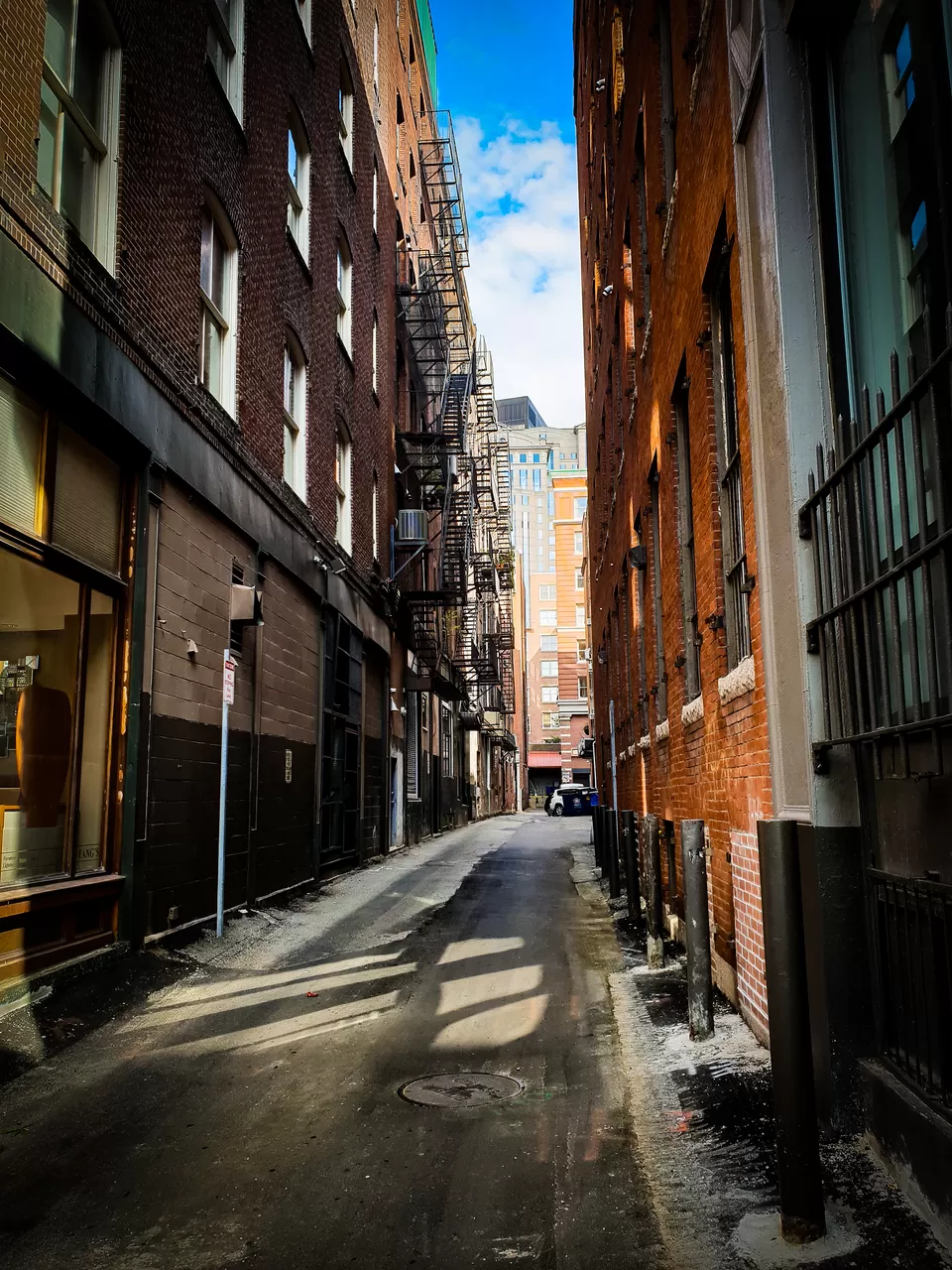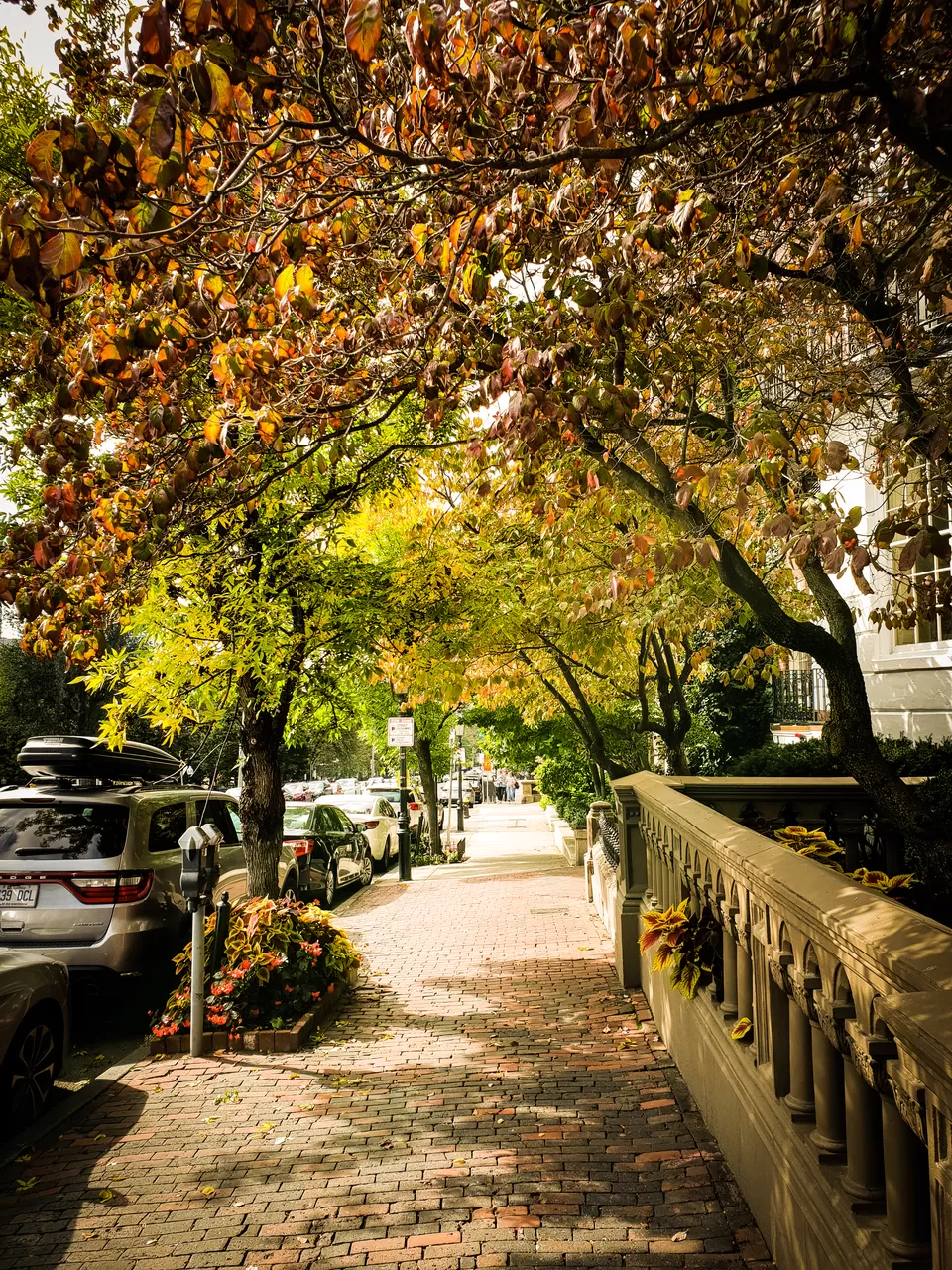 Hunt for souvenirs in the Charles Street and if you are looking for some upscale shopping experience Newbury street is your stop.
Boston Holocaust Memorial:
the Memorial is dedicated to the memory of the 6 million Jewish men, women, and children - more than half the Jewish population of Europe at that time - as well as the other 5 million people killed by the Nazis.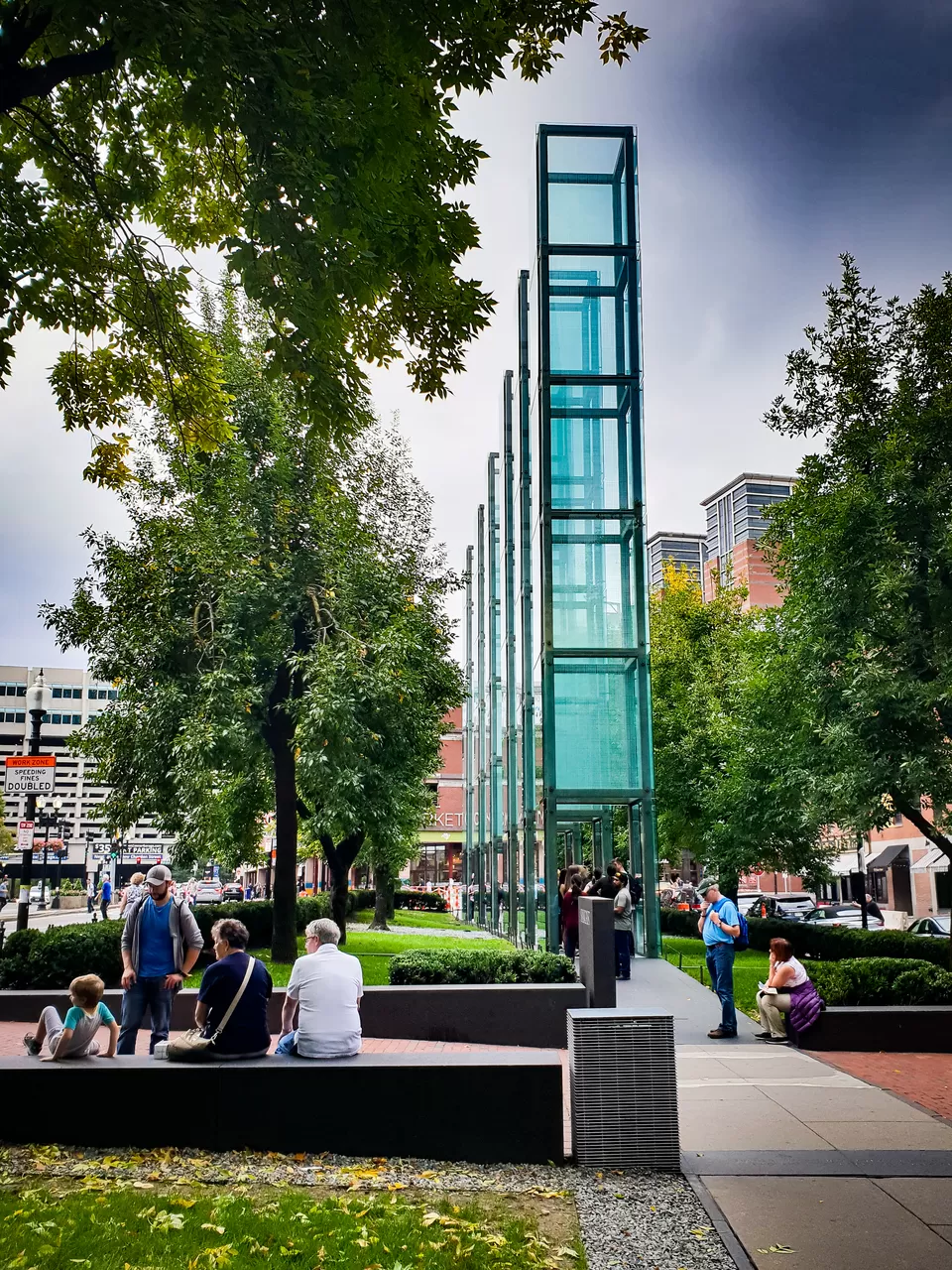 The haunting yet compelling towers bring their own messages about persecution and liberty, genocide and human rights, death and survival, despair and hope.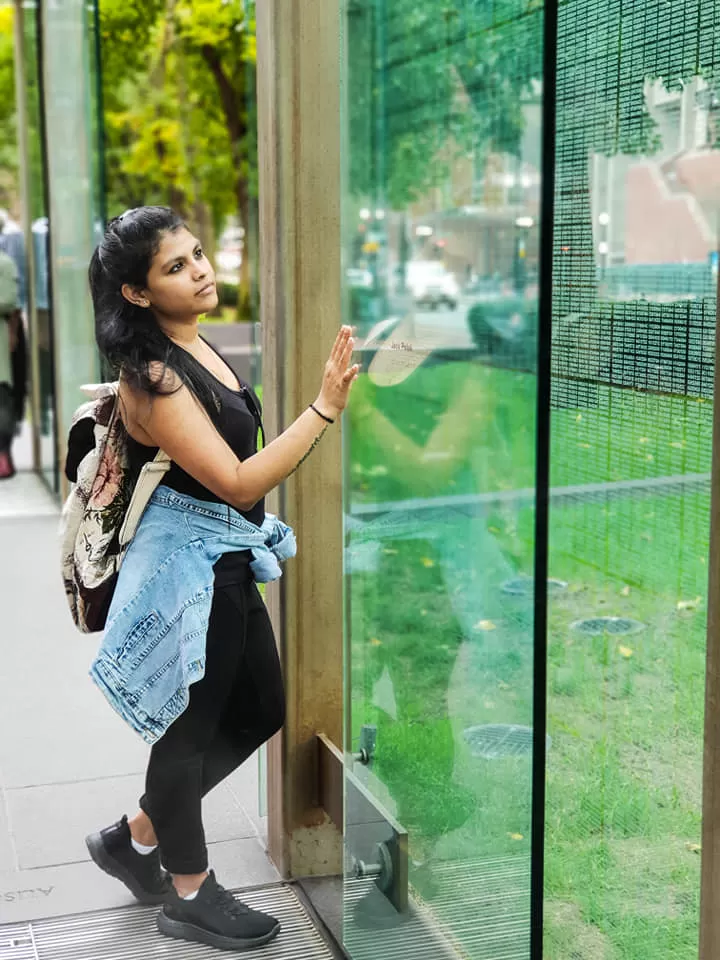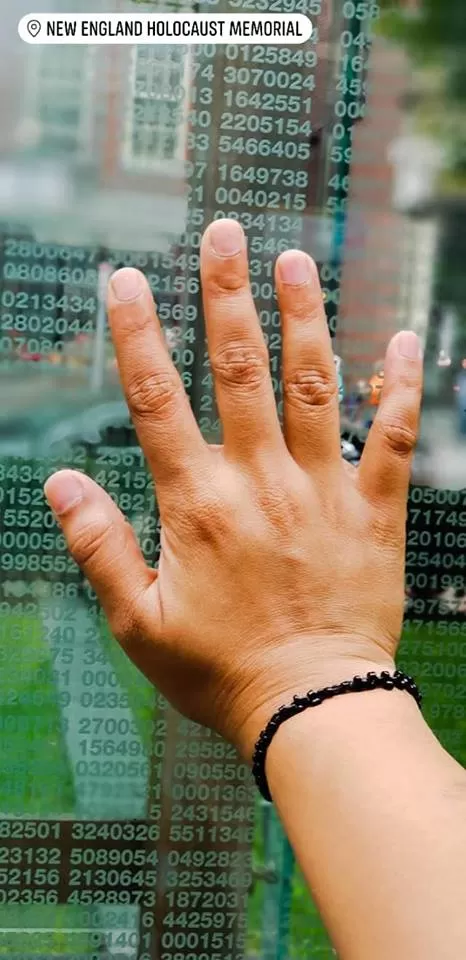 Visit the Boston Tea party Museum and be a part of the event that changed the course of American history.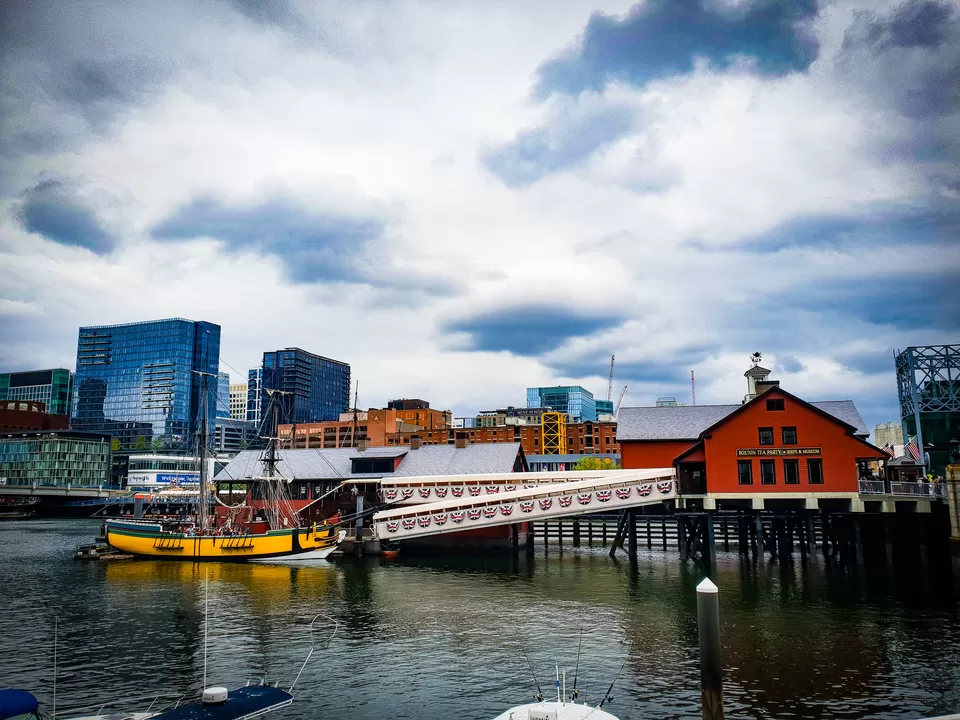 Pass through the traditional Boston Chinatown's opening gate which was designed to ward off evil using two foo lions on either side of the entrance gate. This Chinese neighborhood is your mandatory stop for some finger licking hot dumplings & dim sums, hand pulled noodles or bubble tea.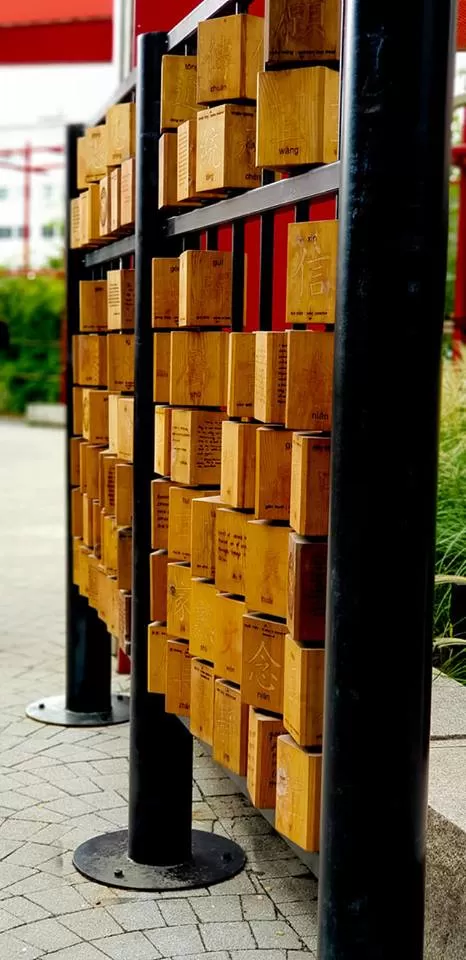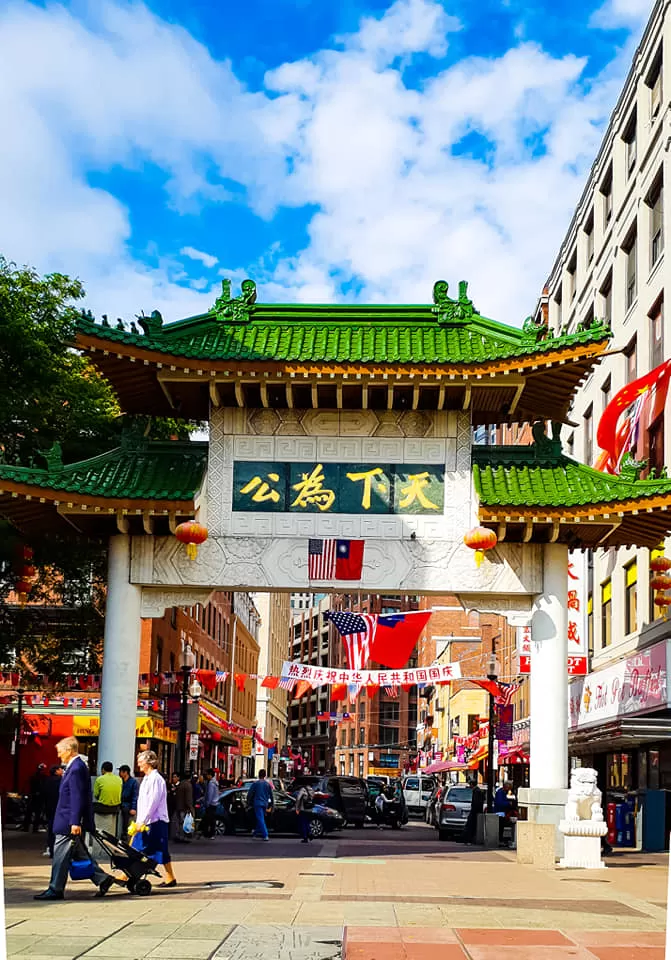 The BOSTON CITY HALL: Well its considered as one of the most ugliest buddings in Boston, I dont see WHY???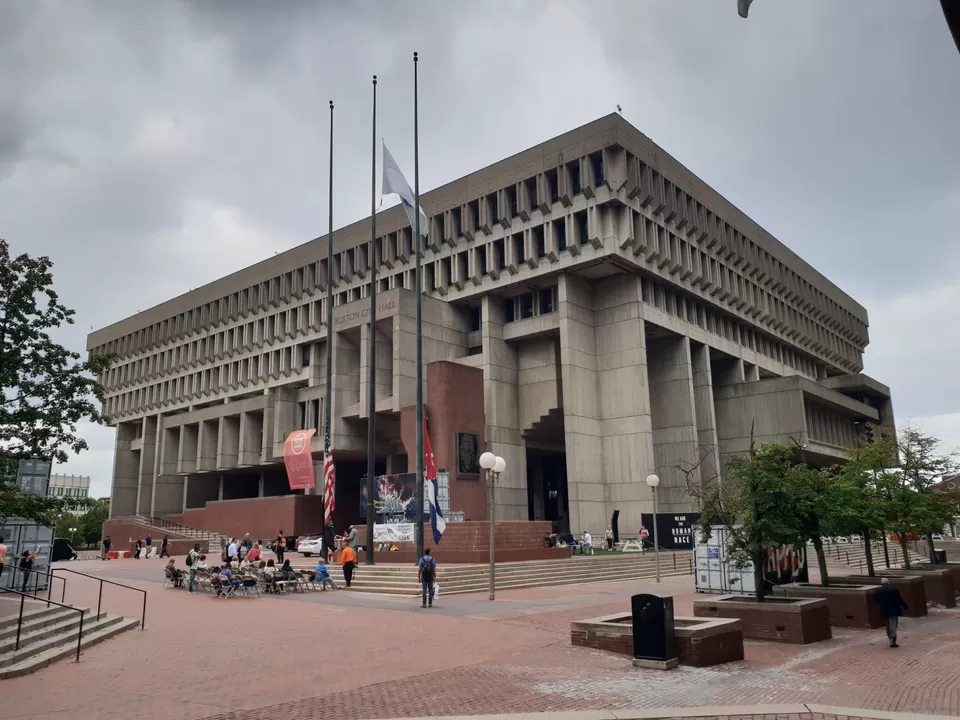 Although the best way to explore the city is by foot, if you wanna give them some rest the best way is to take a Duck tour . This tour gives overview of the city on a convoy of amphibious vehicle built in WW2 gives thrill of street tour along with splash down the Charles river (33.99$ ).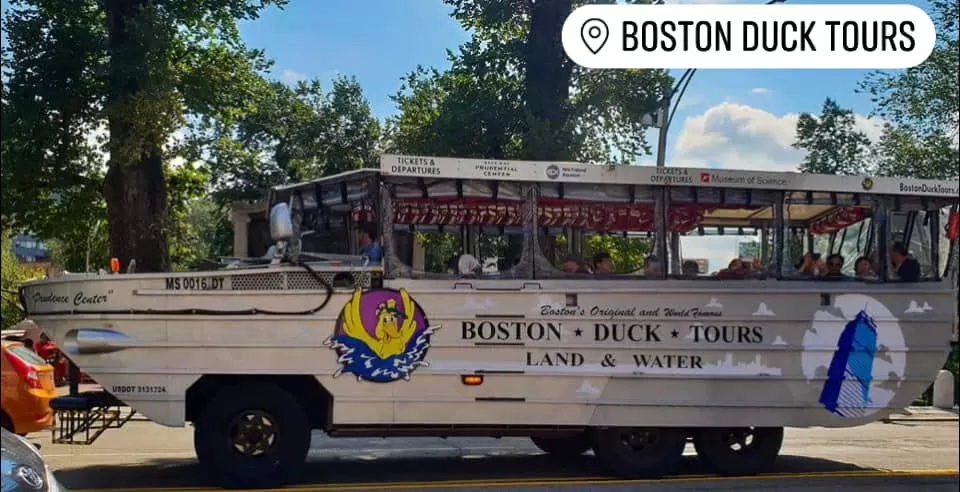 Both walking and bus tours are often full of insightful notions and fun facts that only the locals seem to know.
The river Charles has Boston on one side and Cambridge on the other side.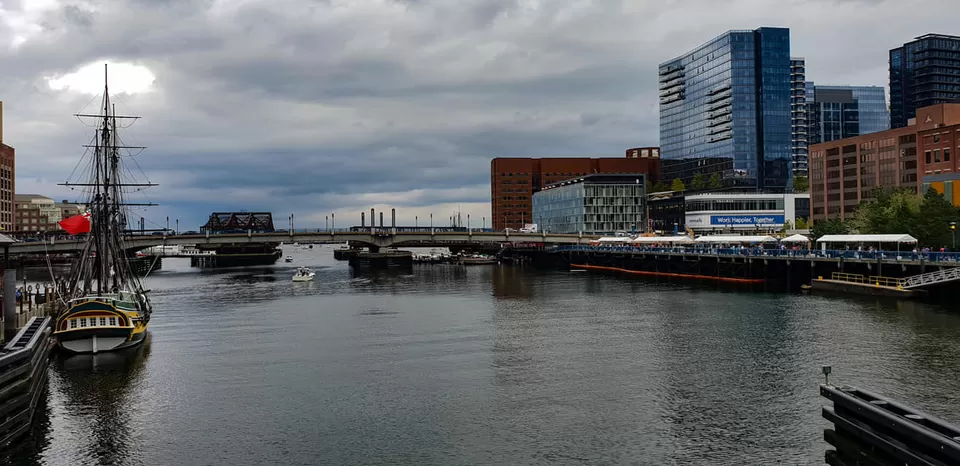 Cambridge: The home of Harvard university . It not only shapes America but the entire world
with its prestigious institutions like Harvard and MIT(Massachusetts institute of Technology)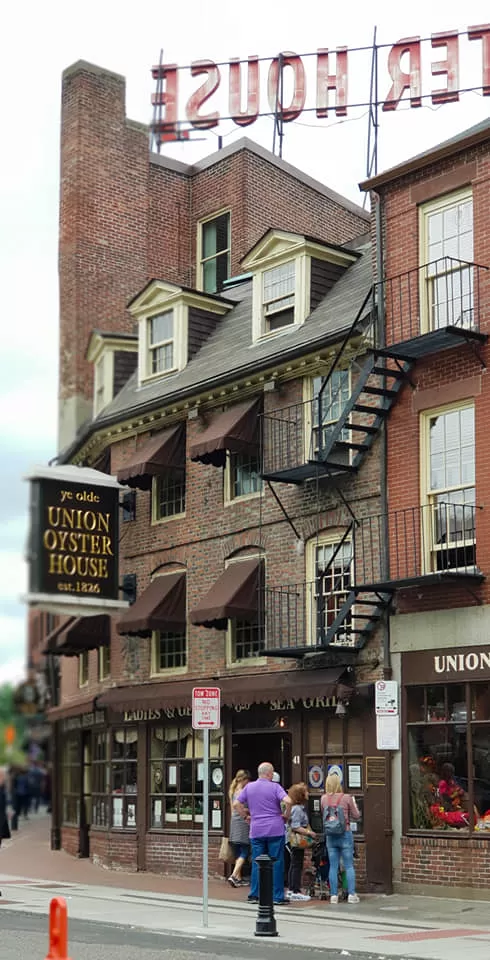 So that my friends is my take on Exploring Boston , if you have been to this awesome city and think there's something that every traveler must know or you are a local and want all the visitors to know then leave it in the comment section below.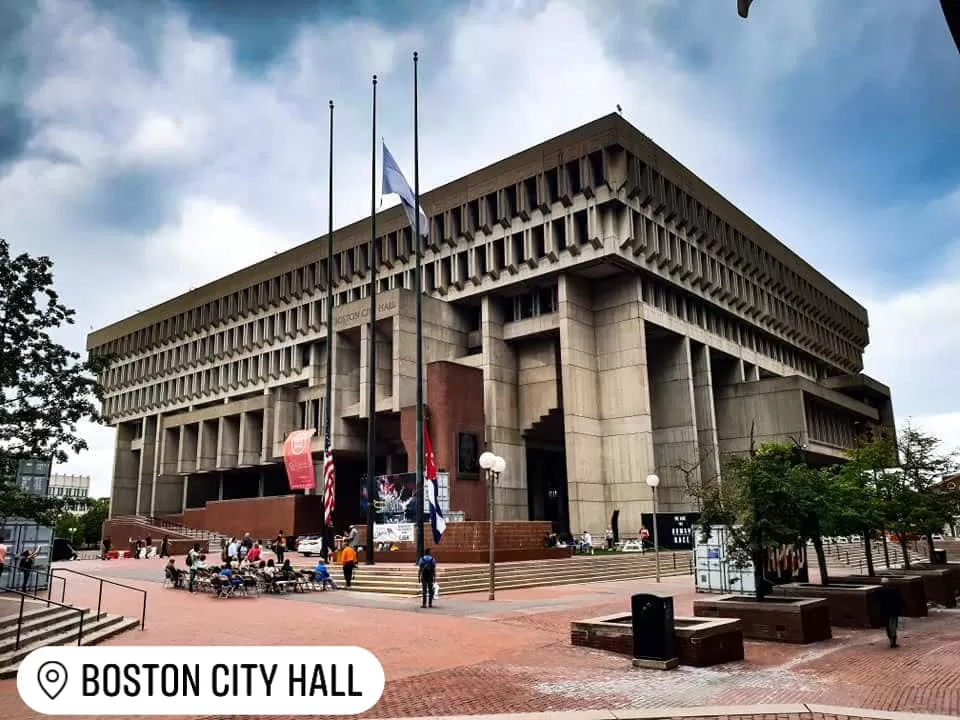 Wether you are a history buff, A foodie, A literary geek, A film aficionado, or Into pub crawls I hope my blog helps you plan your tailored tour to this beautiful city of Boston.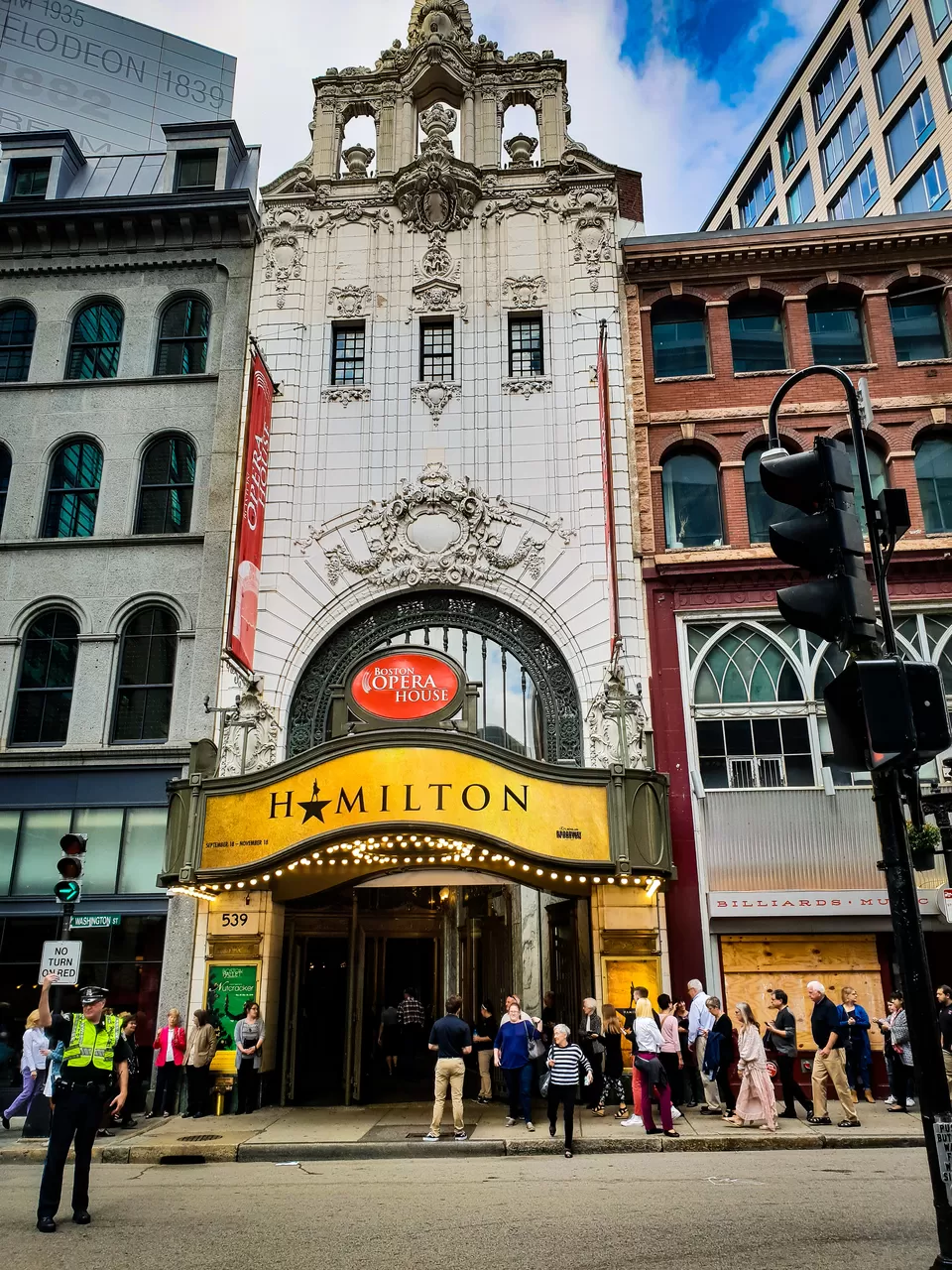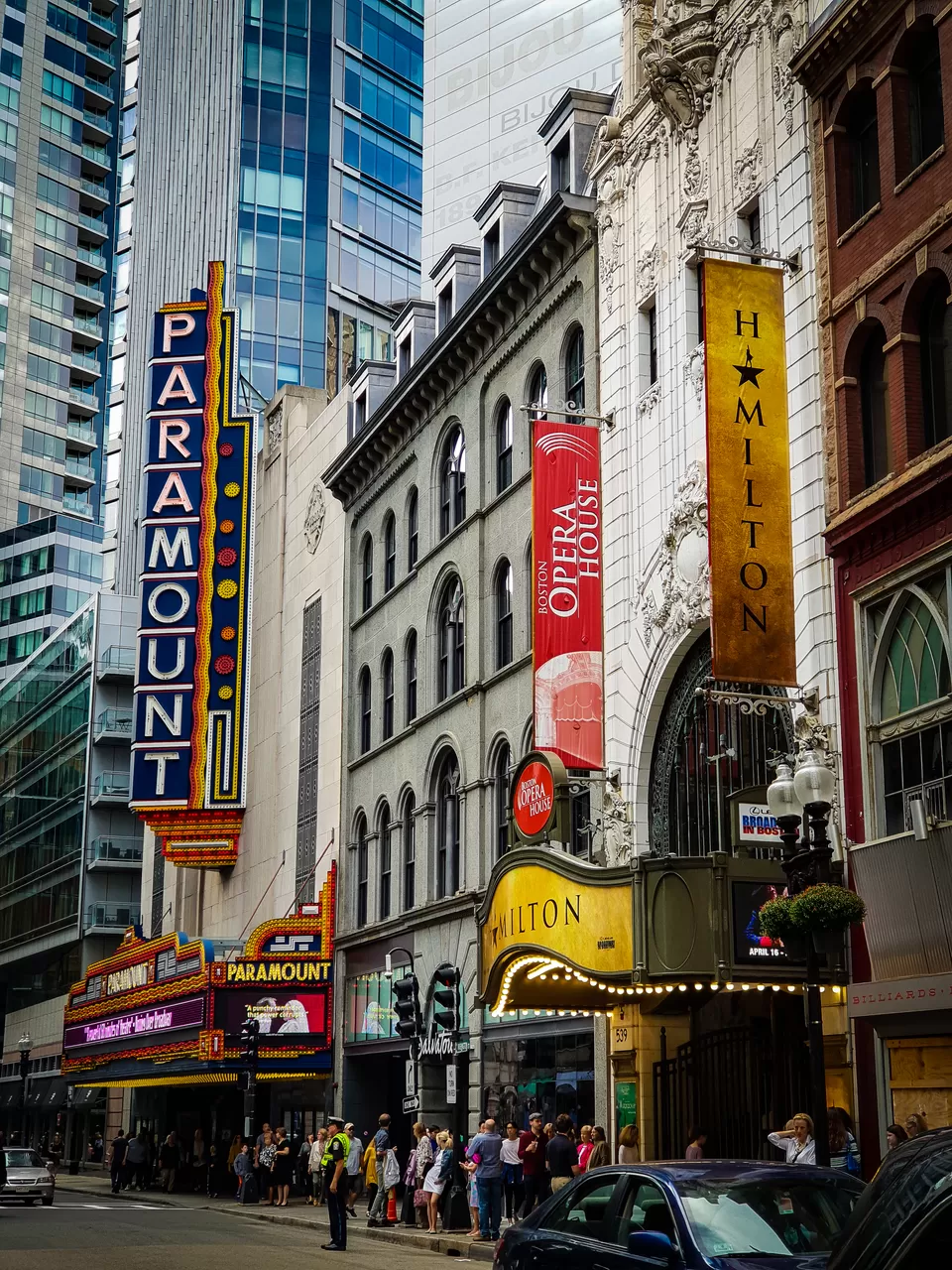 Where I stayed: Use this URL for booking your stay with Booking.com url ( https://www.booking.com/s/32_8/64e5b104 )
Or for a more local home stay experience try Airbnb.
Sign up for Airbnb and get $30 off your first adventure. Here's my invitation link:
https://abnb.me/e/5EMYpR0tEQ
Since we checked out of our hotel by 11 and our bus to NEW YORK was not until 5 pm we decided to drop our bags at BagBnB in Chinatown for 6$ for a day. Yes that's AirBnBs younger brother.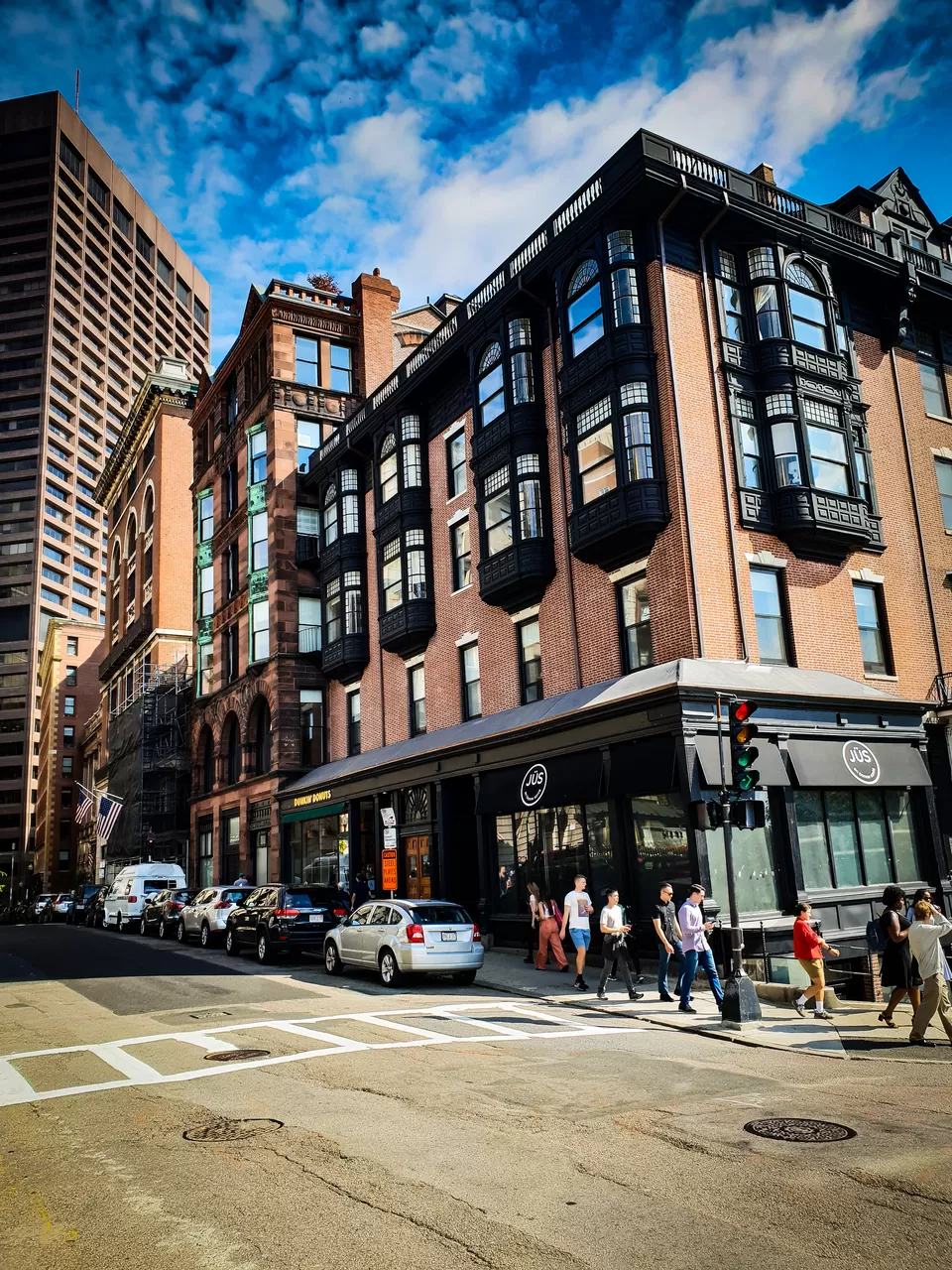 P.S : This is not a sponsored blog . Booking a hotel using the above links — at no extra cost to you — helps to support this blog. I only share hotels I truly recommend and have stayed myself. As always, I strive to share accurate information and fair and honest opinions about my experience.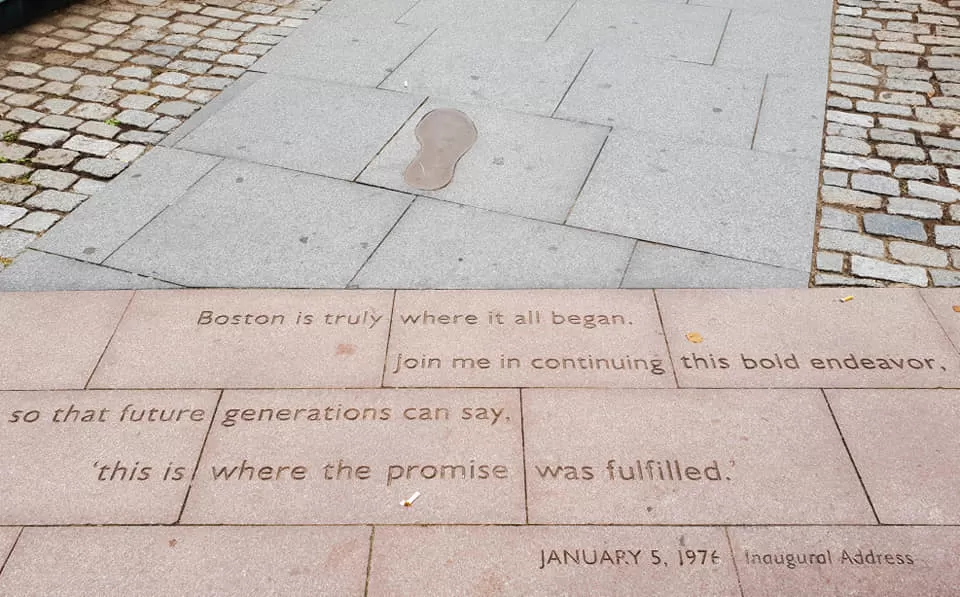 If you love what I write or you have any suggestions for improvements feel free to drop in the comment section below, take your time to follow me so as to encourage me to come up with some more travel adventures.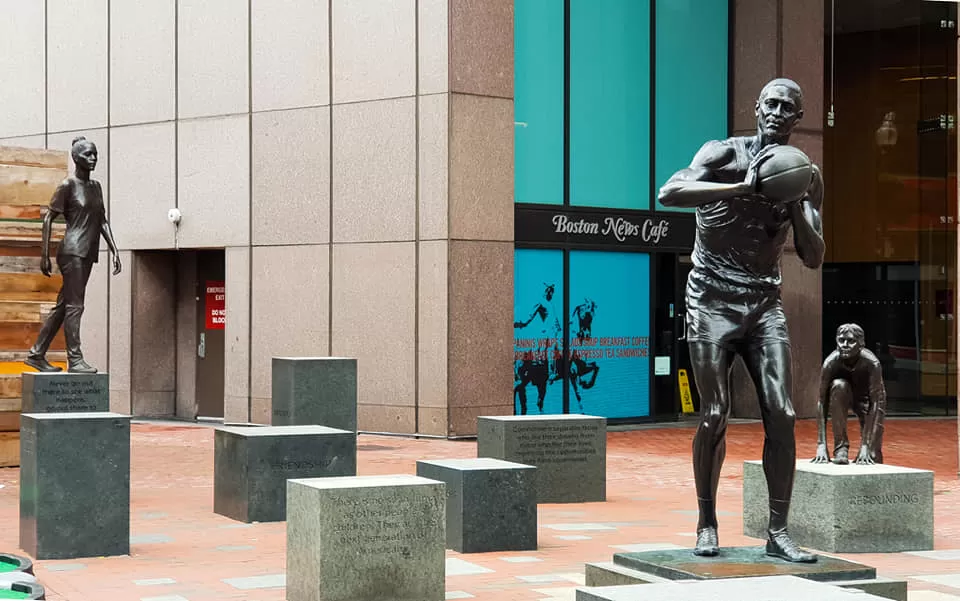 Happy wandering folks. Until next time..