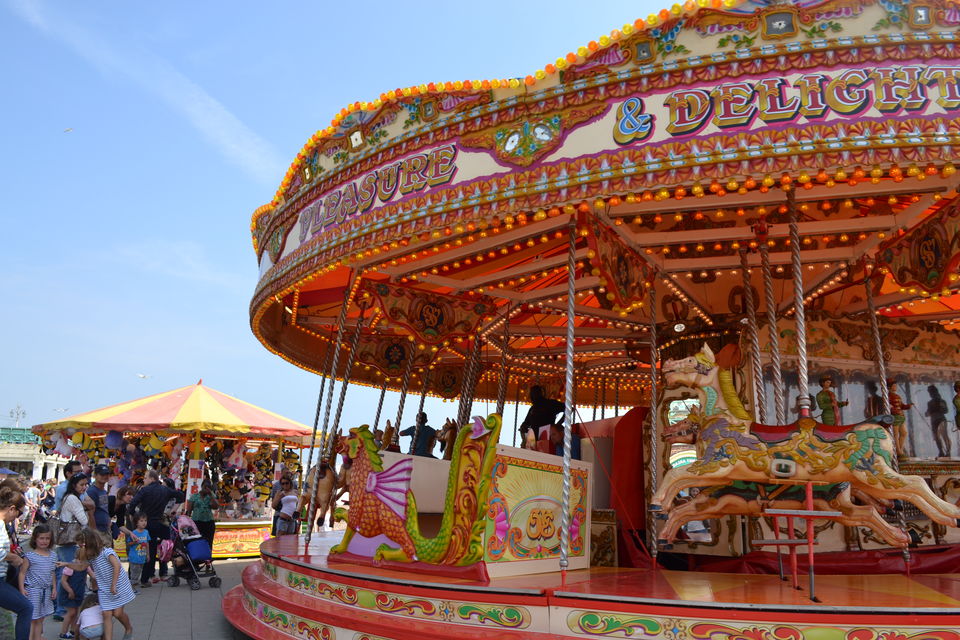 If your agenda for the summer is to have some fun in the sun without hitting peak temperatures, plan a holiday to Brighton and hang out at one of England's best beaches, where the salty air of the English channel holds the promise of a vacation you won't want to come back from!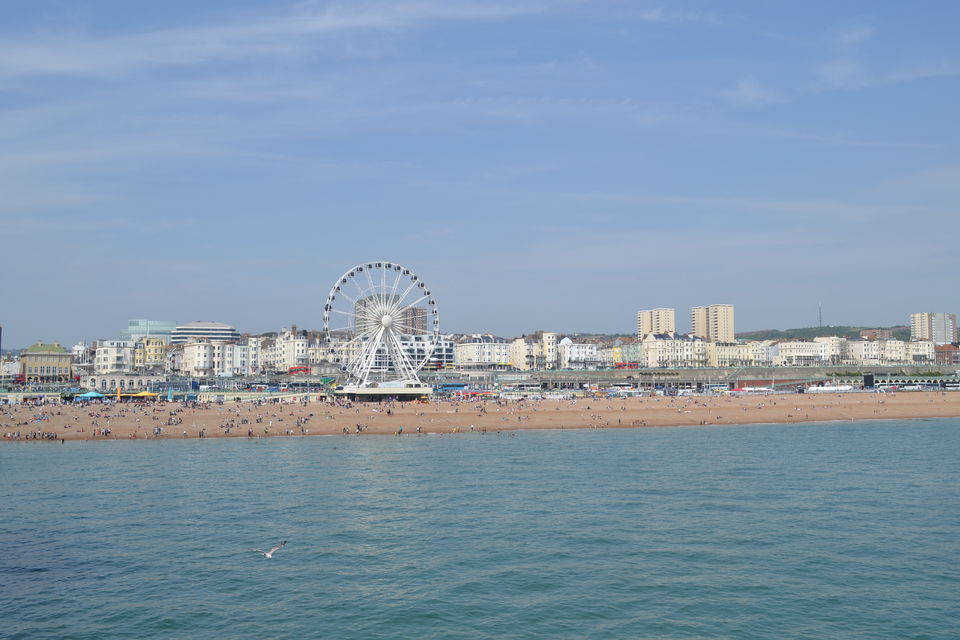 Brighton recurs through the history of England as a popular seaside destination, favoured by both royals and non-royals for fishing and sea-bathing. Its sand-less beaches dotted with pebbles and stones overlook the cool waters of the English channel. A dunk in the icy waters here is the best way to cool off after soaking in the filtered sun so typical of this country.
Spend your summer exploring the beach and the streets of the town where beach bums thrive, with so many rides to hop on to, so many ice creams to try out and so much sea-food to gobble up!
Why Travel To Brighton
Brighton opens its arms to travellers of all ages with plenty of things to do, see and eat. Here's a brief list -
The Brighton Palace Pier is an iconic structure and one of Brighton's most recognisable features. An open walkway with the sea on either side leads you to rides and rollercoasters reminiscent of a country fair, with safe rides for kids and more thrilling options for adults both up for grabs.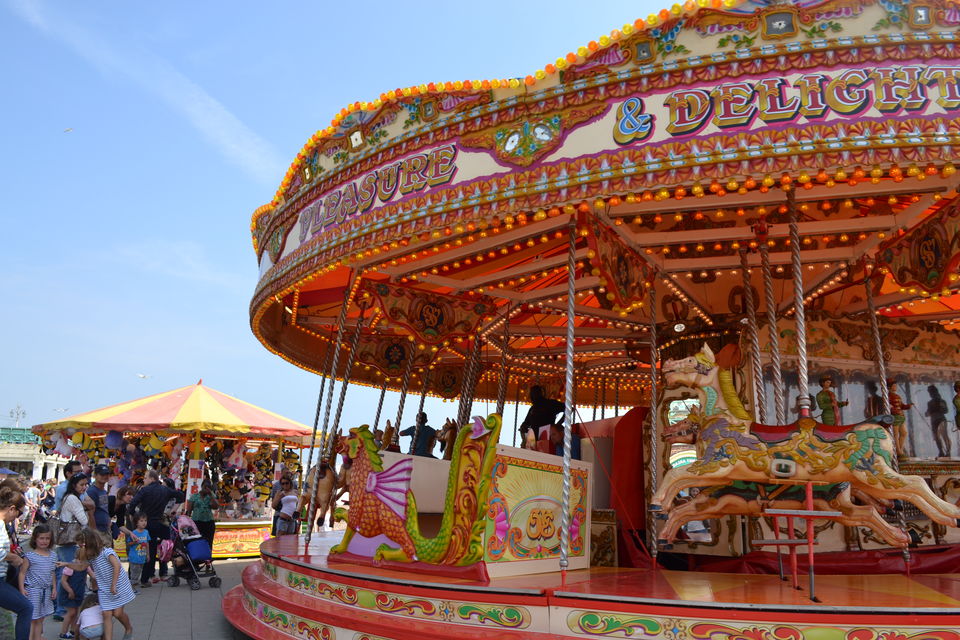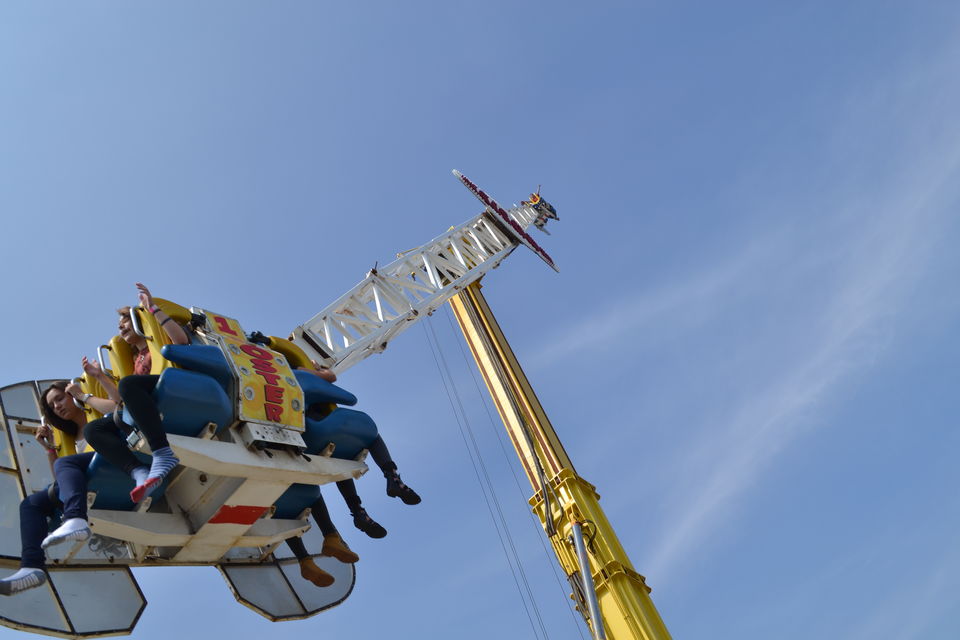 The beach at Brighton is unique since it is sandless, with pebbles from the nearby cliffs covering the surface of the beach. While you can't make sandcastles or dig your toes deep into the sand, you can walk along the shore and once you're sufficiently warmed up, take a dip in the cool water of the sea.
Beach chairs and beers are available all around and if swimming is not your thing, tip back your straw hat and watch the seagulls who roam about peacefully by the beach.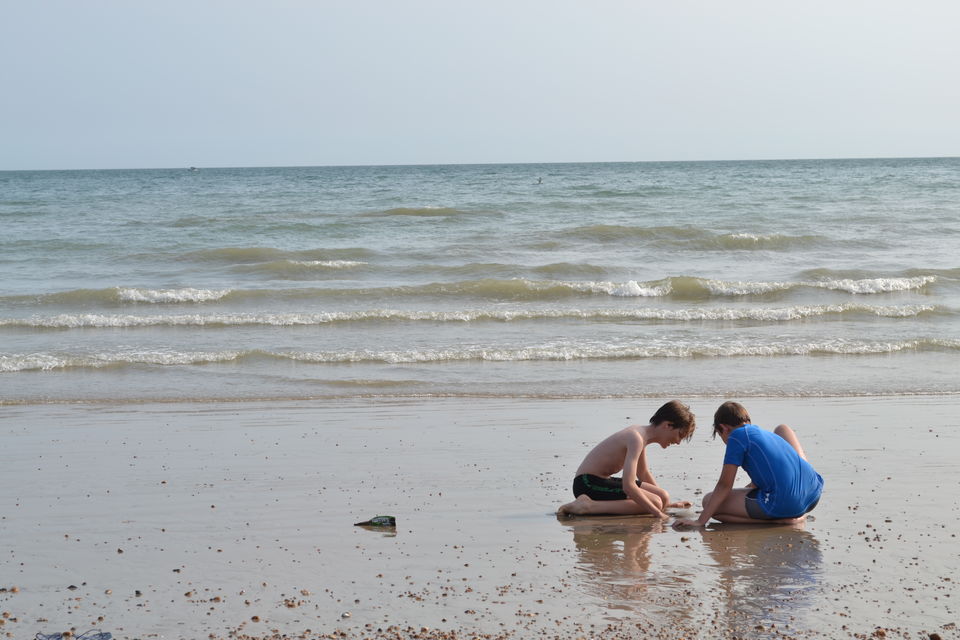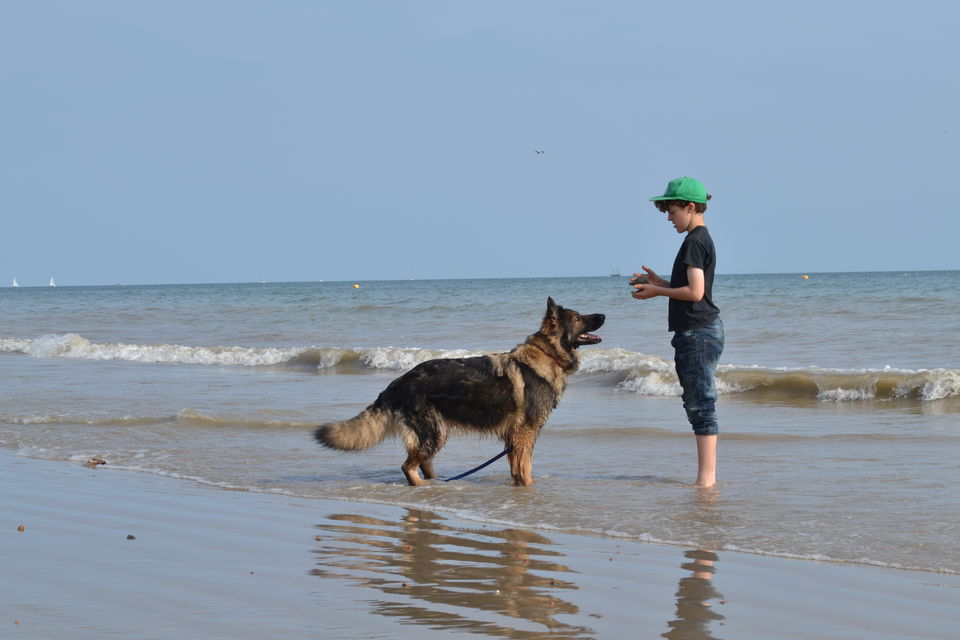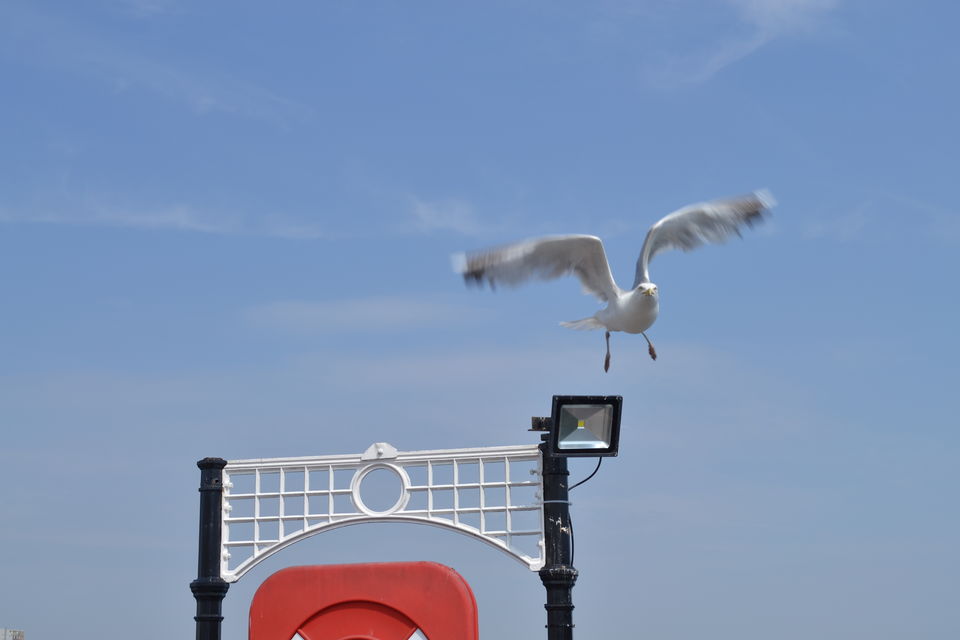 A hard to miss historical structure just a short distance from the sea, this served as a summer palace for King George IV and has distinct Indian influences in its architecture. It also served as a hospital during the First World War. The banqueting halls, the music room, the royal bedrooms and the estate garden are just some of the wonder housed at the Royal Pavilion.
Two of Brighton's prominent features - a strong support of the LGBT community and offbeat, hipster styled art and handicrafts have an inescapable influence on the vibe of its lanes and streets. Street art for a cause decorates the walls here, and a mix of antique stores, art galleries and entertainment cafe can be found in abundance.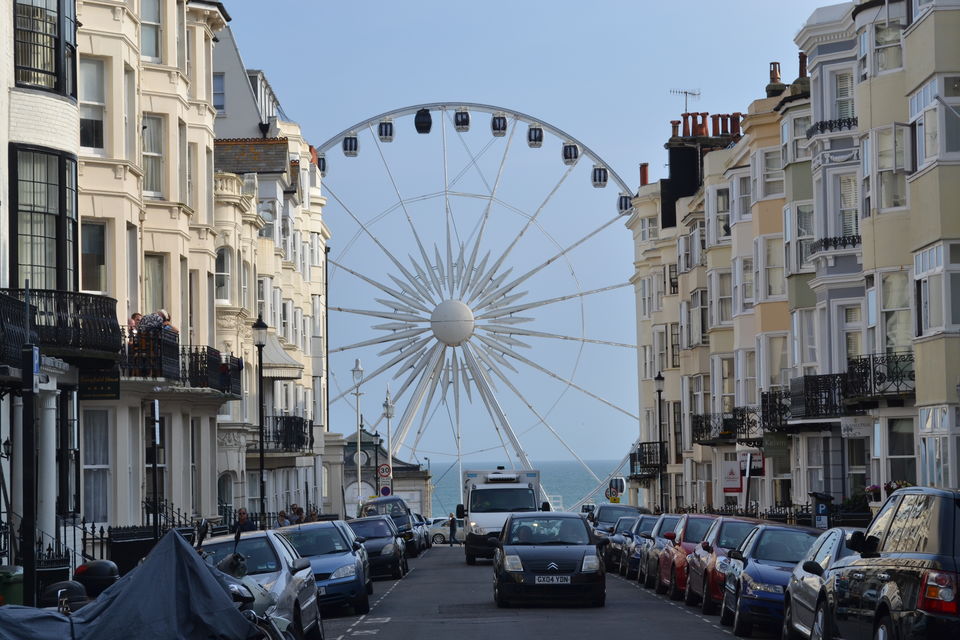 The magic of the underwater world comes alive at Sea Life Brighton, considered to be the oldest aquarium in the world. Built in 1872, the centre houses sea turtles and sharks and sting rays and a delightful array of bright and colourful sea creatures. Also on offer ate animal feeding experiences and a glass boat ride!
Cuisine On Offer
The smell of fresh oysters and lobsters and prawns will tickle your nose and pull you towards the shacks and restaurants along the pier and the Brighton beach, where seafood is one of the fastest selling items on the menu. Options range from high end sit-and-dine places to cheap takeaway joints, each offering a mouthwatering variety of the freshest possible catch. Being a coastal town, the famous fish and chips of England taste a whole load better here too!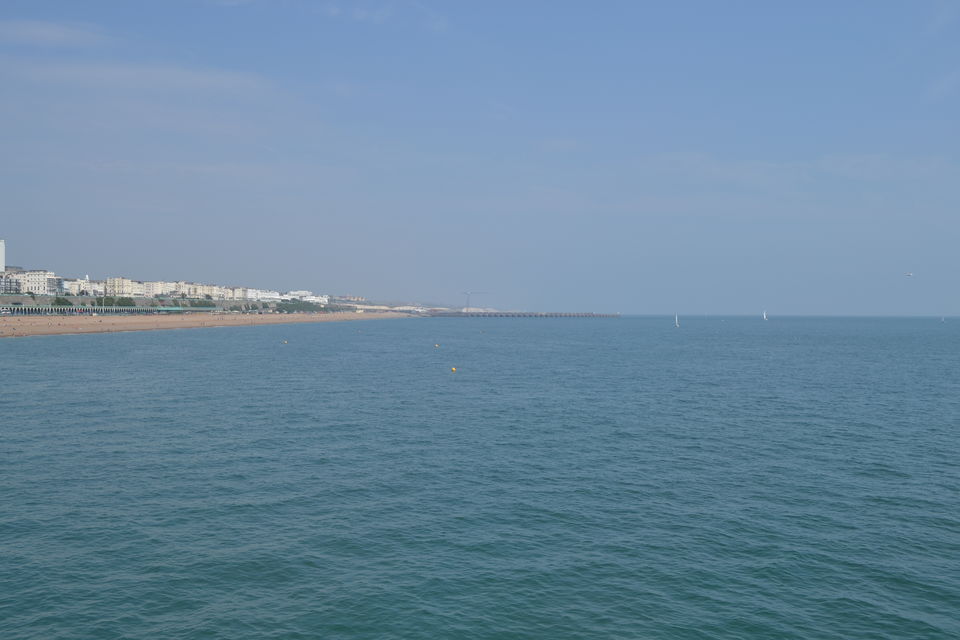 Candy floss and ice-cream parlours at the pier temp you to indulge, and more often than not you will run into live musicians and buskers who are there to serenade you as you contemplate how awesome your holiday is turning out to be!
Summer time sees some water sports options cropping up, with kayaking and windsurfing lessons available from experts who ensure your safety at every step.
Skate Parks
Skate parks are very popular in Brighton, with locals and tourists both indulging in wheeled sports. These spots are structured with rails, stairs, ramps, street obstacles and more with supervised skating sessions available for a price.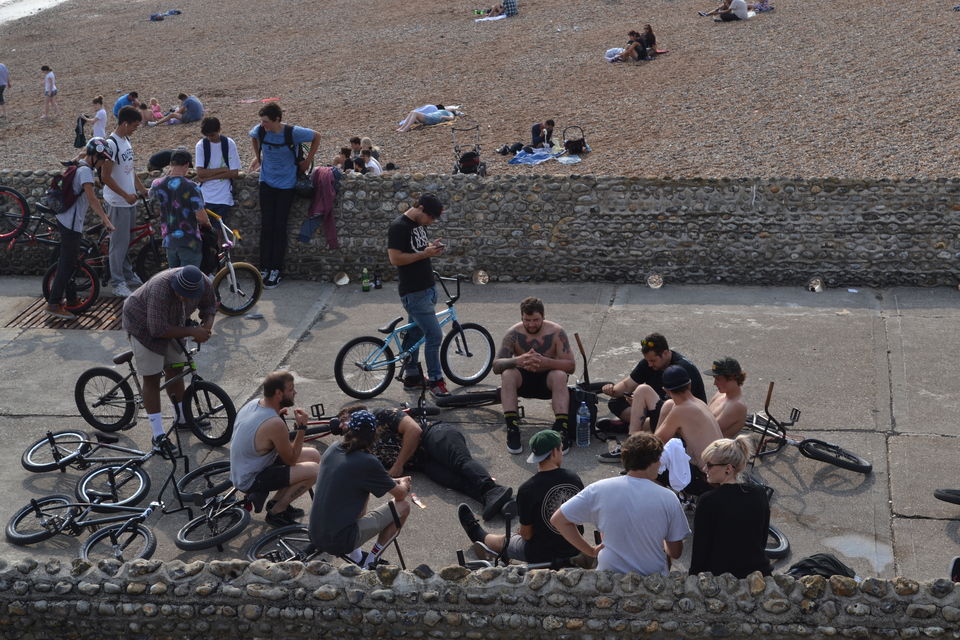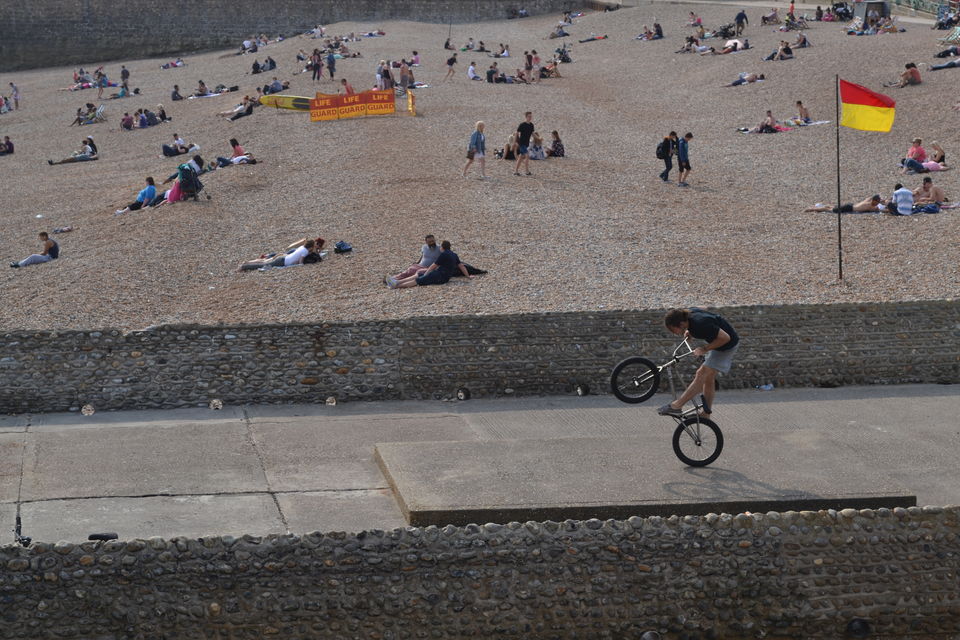 Even if you don't want to participate in the activity, just watching the skaters do their cool tricks and stunts can be a highly entertaining way to pass your time at Brighton.
Sightseeing
Where To Stay
Being on of England's most popular destinations, Brighton offers a variety of options when it comes to accommodation.
Seafront locations like The Grand Brighton and Paskins Brighton are properties with a heritage touch. More hip options like the stylish Artist Residence Brighton and Blanch House offer the comforts of boutique hotels. Cheaper options for staying include Sea Spray Hotel and Kips Backpackers Hostel.
For more options and booking information, click here.
Visa
For Indian passport holders, the application for a UK visa goes through VFS Global - the official partner of UK Visa and immigration where visa applications are organised and submitted to official authorities for consideration. You will need to have your flight tickets and hotel booked before you submit your application, with copies of both included in the application form (submitted online and verified in person). Supporting documents need to be provided to certify the financial stability of the applicant. Details of past visas must be logged in. All of these documents and papers are to be submitted during your appointment at the VFS Global centre, where a necessary digital photo scan and fingerprint scan are also facilitated. For a detailed guide to tackling the process of successfully filing a UK visa application, follow this link.
Getting There
There are plenty of flight options from India to Brighton. However, direct non-stop flights are not operational on the route as of now.
From India - The international airports of Bombay, Delhi and Bengaluru offer direct, non-stop flight options to the international Heathrow airport that serves London. Once you arrive in London and have explored the city to its fullest, you can plan your visit to Brighton.
From London - Brighton can easily be added to the travel spots of your London vacation. It makes for an excellent weekend destination away from the city life of London. Luxury coaches operated by the National Express will get you to Brighton in a couple of hours and are a comfortable way of travelling.
Another option that offers better sightseeing experiences is the train service from London to Brighton. Services are run by Thameslink and Southern Railway from London to Brighton, starting from major stations like London Bridge and London Victoria. The ride will have you chugging past the wonderful countryside of 'England's greenest hills' before you enter the seaside town with travel time of around one hour in all.
Of course, you could ditch public transport altogether and opt for a road trip. It's only 85 kilometres away from the city centre of London.