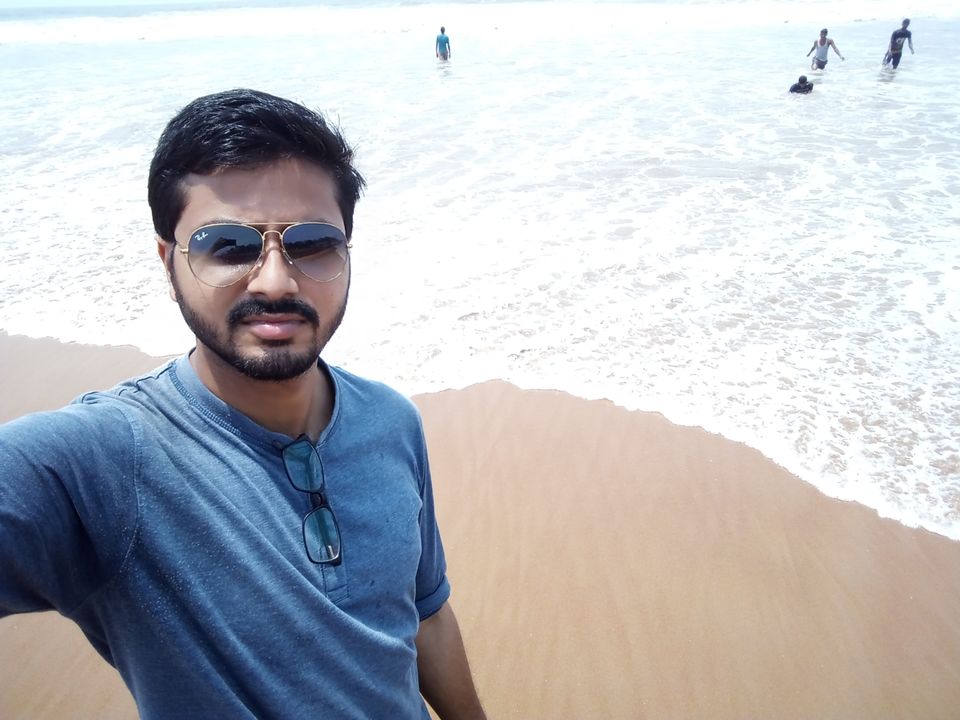 We had gone on a 3 day trip to Digha beach in June. Digha is the most popular sea beach and tourist spot in West Bengal. It is known as "Brighton of the East"
Digha station looked quite new and clean. I guess to promote tourism, WBTDC has spruced up the place. Also there are 4-5 trains from Kolkata to Digha ! Digha is divided into two areas – Old Digha and New Digha. We decided to stay at New Digha. There are many hotels,lodges and restaurants in Digha. We stayed at Hotel Greenland Inn. Hotel Greenland Inn is a good hotel.
After freshening up, all of us went for a stroll on the beach. The beaches of Digha are flat and wide. The sea looked ominous in the dark. The tide gets high at night so there are stone embankments to prevent the water from flooding the town. Due to high tide and chances of theft, it is advisable to not go to beach side after 9-9.30 pm. New Digha has a lively market which we planned to explore the next day as most of the shops had closed down by that time. We came back to our hotel, had tasty dinner and retired to our rooms.
Next day we woke up to overcast skies and lovely weather. Had breakfast and went out to beach. Due to weekend, the beach was crowded as lots of people had come over from Kolkata. There were pony and horse rides available. We spend our time at sea beach. We return our hotel at afternoon for lunch. After complete our lunch take some rest. After taking our lunch we decided to go sightseeing around Digha. Our first destination was Udaypur Beach. Spent the rest of the evening sitting on the stone tables there, sipping hot tea and chatting. Then we went back to New Digha. Did some window shopping, had dinner at the hotel restaurant and retired to our rooms.
Next day we checkout in the afternoon. Then we take lunch. After spending some time on the beach we left for New Digha Rail Way Station.