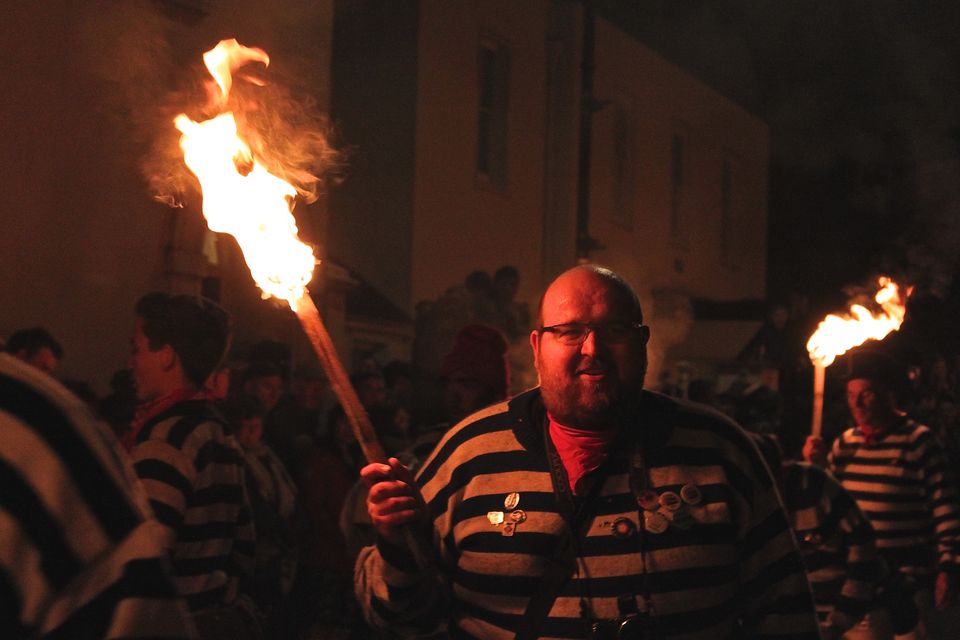 Bonfire night in the United Kingdom is an institution. Some of my earliest memories involve the local village event, with hours spent collecting wood to add to the ever towering and increasingly precarious bonfire. Gloved hands drawing pictures in the air with crackling sparkles, and of course the main event, fireworks.
I have always loved bonfire night, more so than many other national celebrations. Upon moving to Brighton I began to hear talk of the Lewes celebration, the largest and one of the oldest in the country. With the legend of it's spectacular parade, and choice of 7 different firework spectaculars, I decided to make this my celebration of choice.
Boy, was I right to pick it.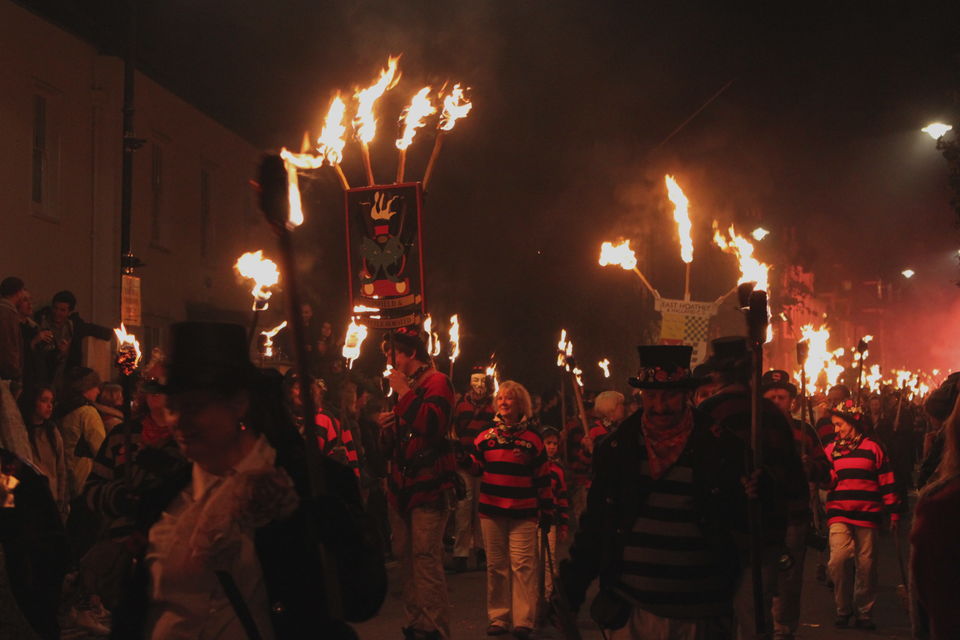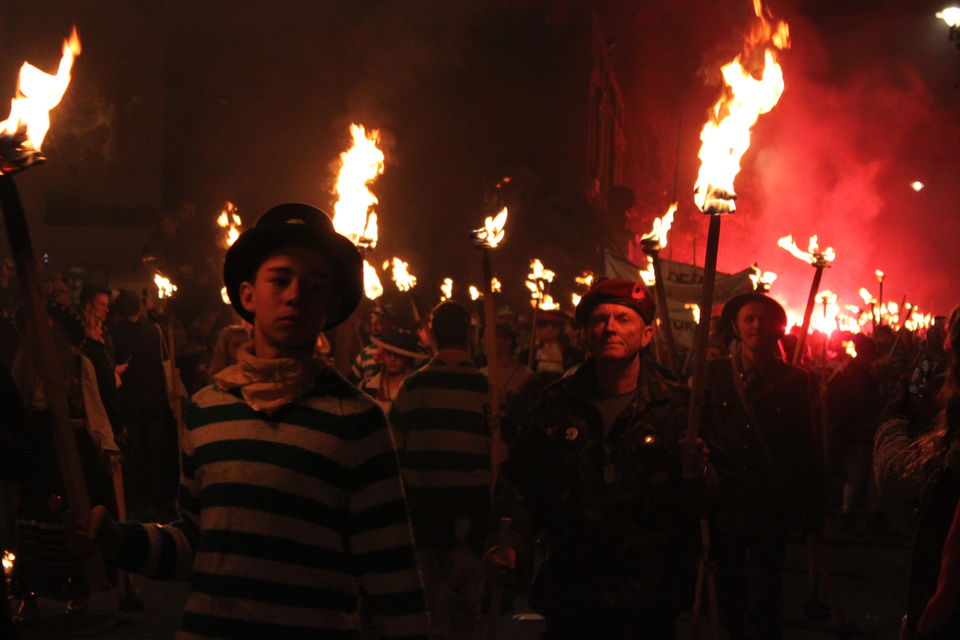 Lewes Bonfire night is quite literally explosive. The parade engulfs the village as hundreds of people in various costumes thunder down the streets, all with flaming torches in hand.
7 different societies from the village make up the parade, each with their own theme. Alongside the fantastic outfits arrives a float, each year with a new political anecdote. People line the streets, with the pubs offering mulled cider and wine to warm the revellers (not that this is necessary with the amount of fire around). Firecrackers threaten to deafen you as they are thrown consistently throughout the parade, adding to the sensory overload.
Upon completion, each individual society heads to its own firework display, the choice of which you pick is entirely yours. Alternatively, head up to the top of the hill at the back of the village, a choice I am glad I made. Although layers are required to fight the biting cold, the top of the hill offers a view of all the firework events. With the finale of each display finishing simultaneously, in a spectacular bombardment of colour, to a raucous and much deserved applause.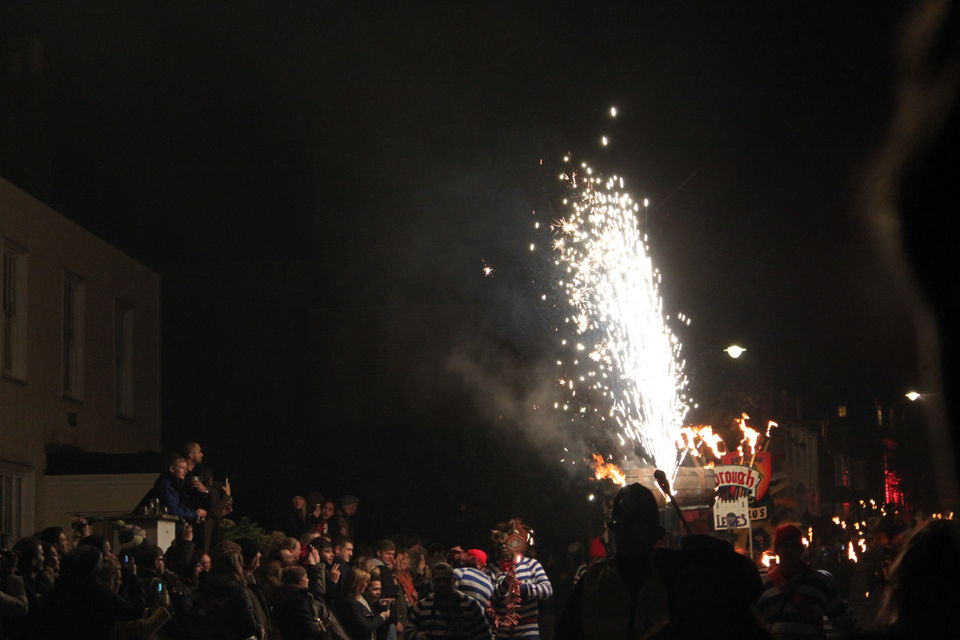 If loud noises are not your forte, this celebration is not the one for you. With firecrackers being thrown quite literally at your feet, alongside the lighting of entire lines of the devils, the noise can be quite overwhelming.
With news of the event continuing to spread the crowds can also be immense. The only access is public transport, subsequently that in itself is an adventure. If you are intending to visit (and I would highly recommend doing so), head to the village early. As soon as it hits 5pm queues for train from the surrounding areas can take up to 2 hours.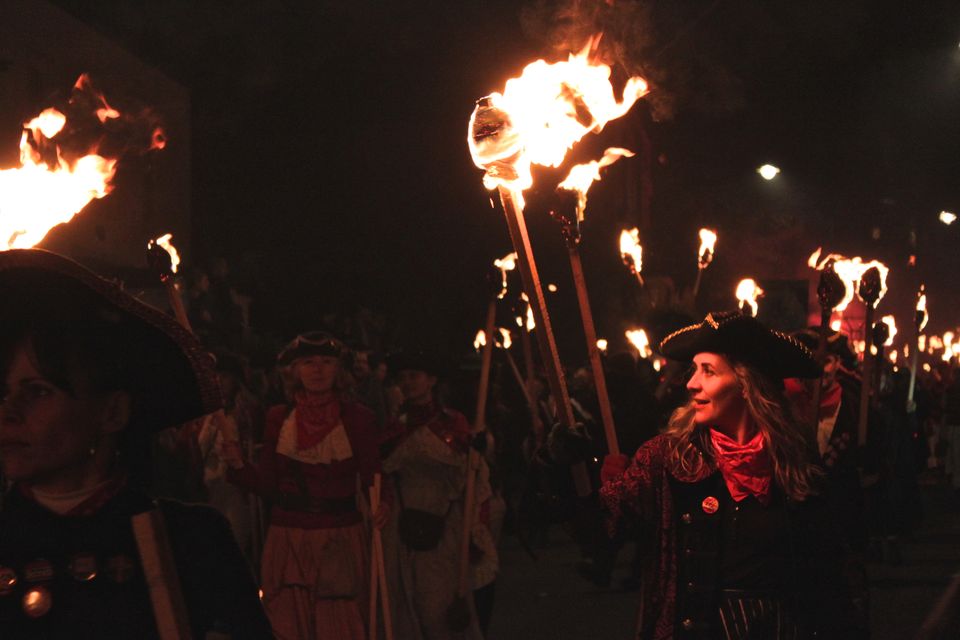 So if you live in the United Kingdom, or you happen to be visiting on the 5th of November, head to Lewes. I can guarantee you will never experience a bonfire night like it. With November 5th falling on a Sunday this year, you have even less reason to miss the best bonfire spectacular in the world.