New Year's once a year, so it's worth it to make the memorable. But where's the best place to be when the clock strikes midnight on December 31? so here is the world for the best annual celebrations. The fun doesn't have to stop after New Year's Eve, though, because many cities offer a wide variety of New Year's Day activities as well. Epic fireworks displays, all-night dance parties, one-of-a-kind cultural traditions-you'll find all these and more in the world's best places to celebrate New Year's.
NEW YORK CITY, US
NYC has a different climate at new year eve . As million people gathered in Times Square to see famous musicians and the ball drop, in which a 12-foot-wide crystal ball weighing nearly 12,000 pounds descends atop One Times Square. You can also expect a fantastic pyrotechnic light show, big celebrity music acts and a New Year's Eve Wishing Wall where you can write down your resolutions for the year to come.For a slightly less chaotic experience, book a reservation at one of the bars or restaurants overlooking Times Square. And for something completely different, consider a nighttime boat ride on New York Harbor, which offers the best views of the midnight fireworks display on Liberty Island.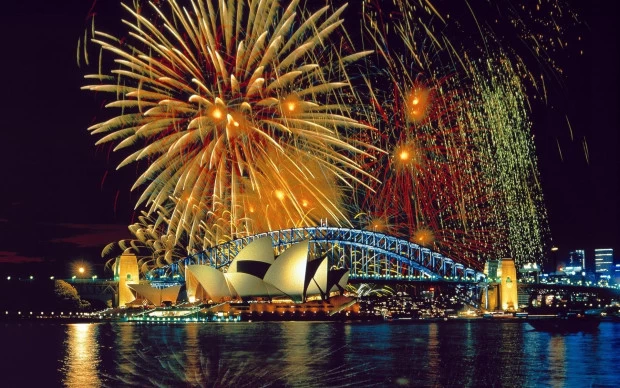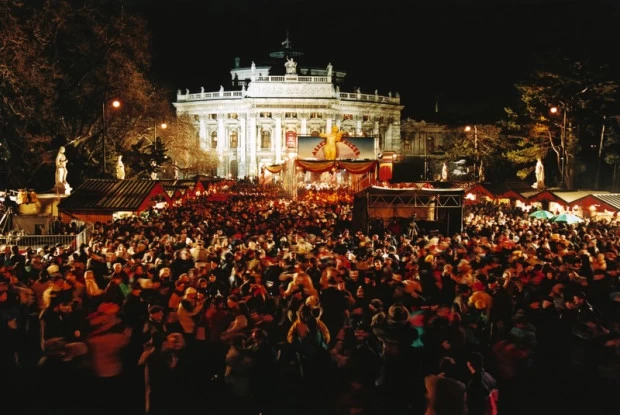 Sydney has two claims to fame for its New Year's Eve celebrations: first, because of its location, it's the first major city where the clock strikes midnight; second, Sydney puts on the largest fireworks display in the world, with one at 9 pm and another at midnight, with the iconic Sydney Harbour Bridge and Sydney Opera House making for a striking setting. More than a million people attend the waterfront show, which also includes an air and water show featuring aerial acrobatics, an Aboriginal smoking ceremony that is said to cleanse bad spirits, and the Harbour of Light Parade, a flotilla of more than 50 illuminated boats in the harbor.
EDINBURGH, SCOTLAND
Thousands arrive here for the annual Hoganay celebration, which means a celebration of the last day of the year. You can expect to see world-famous music acts and traditional ceilidh dancing throughout the streets. A fabulous fireworks show is set off at midnight and the party then continues throughout the night. Activities offered the next day include a run down the Royal Mile, a dive in the freezing cold waters of the River Forth, the Loony Dook Parade and a dog-sledding competition.
At midnight, 4.5 tons of fireworks explode over Edinburgh Castle while the streets ring out with revelers singing "Auld Lang Syne." New Year's Day brings competitive dog sledding across Holyrood Park; brave souls jumping into the ice-cold waters of the River Forth at the conclusion of the Loony Dook parade (a charity event); and Scot:Lands, a multi venue music and arts festival.
LONDON, ENGLAND
Over 250,000 visitors crowd onto the banks of the Thames River and begin the countdown to Big Ben striking the hour of midnight when an elaborate light show and fireworks display takes off. The party usually continues throughout the night with activities planned for the next day including a three-hour parade complete with marching bands, colorful floats, costumed dancers and a fine procession of the Queen's horses.
HONGKONG(SAR), CHINA
At the Eiffel Tower, you will see a truly spectacular light show and fireworks display. However, most all the streets of Paris come alive with hordes of people celebrating, making the rounds of bars and clubs and having a wonderful time with fireworks and lots of champagne. Romantic New Year's Eve boat cruises along the Seine are also offered for those who wish for a little privacy for their celebration.
VIENNA, AUSTRIA
Those wanting a somewhat more cultured celebration should enjoy a visit here. Dignified balls, classical music concerts and some of the world's best symphonies are offered on New Year's Eve as well as a champagne brunch the following day.
AMSTERDAM, THE NETHERLANDS
You can expect to find celebrations of all types all over this city. You might like to head over to South Beach for a good old-fashioned all-night dance-a-thon. A family friendly event is Miami's answer to New York's famous ball drop which is a 35-foot neon "Big Orange" which descends from the Inter-Continental Miami. There is a grand finale boasting a huge fireworks show at Bayfront Park and there will be family activities, musical entertainment and food available.
With its world-class nightlife scene, Miami is a no-brainer for New Year's celebrations, and the city offers celebrations both free and VIP, and everything in between For party people, Miami's glitzy hotels host exclusive events with big-name acts, open bars, and private fireworks displays to boot.
CAPE TOWN, SOUTH AFRICA
New Year's celebrations span three days in this vibrant South African city. On New Year's Eve, the Victoria & Albert Waterfront hosts a concert and midnight fireworks display (smart revelers picnic and party on Table Mountain for unobstructed views of the fireworks), and the Victoria Falls New Year's Carnival includes a carnival-themed train and live music. On New Year's Day and the day after, thousands head to local beaches, and the Cape Town Minstrel Carnival parades through downtown, with 10,000 performers dancing and singing in the streets, a tradition that dates back to the 19th-century slave trade.
BANGKOK, THAILAND
You will find celebrations on the beaches all over Hawaii. Enjoy the spectacular fireworks displays lighting up the beautiful waters. All of the beach-side bars and clubs will have special activities planned for the celebration including theme nights and contests. Outdoor music concerts and boat cruises will be offered into the small hours of the night as well.
DUBAI, UAE