If you were to look for a place packed with architectural excellence yet away from the hustle bustle of the global crowd, it had to be the beautiful city of Budapest. Also know as the Paris of east, Budapest most certainly is the shy sister of the most visited tourist destination of the world.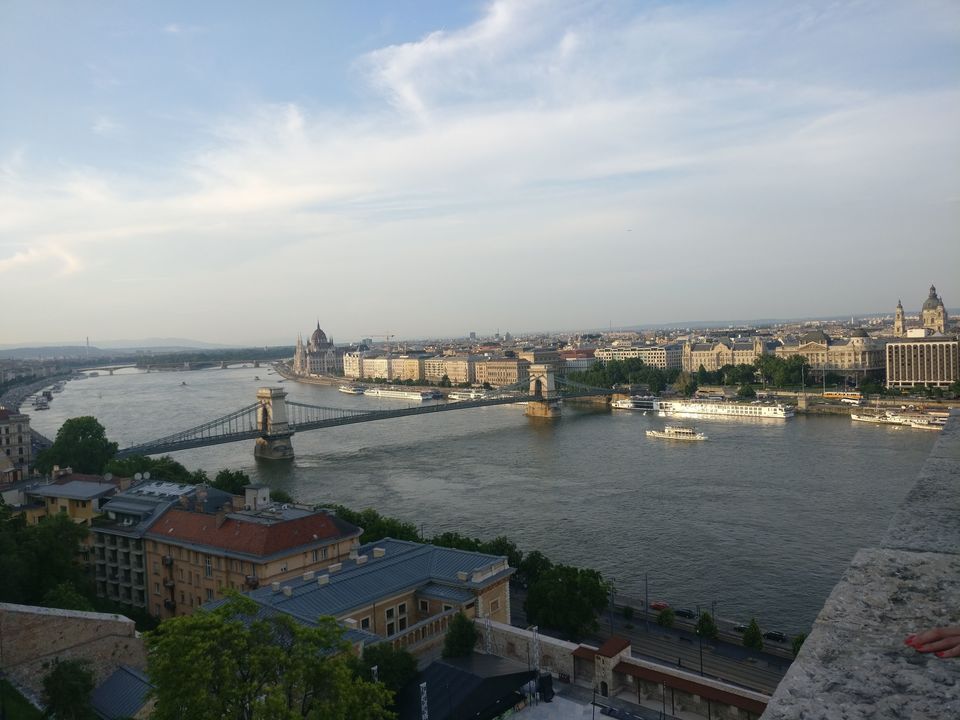 It is true, it was not our main destination in our 17 day long European tour, it certainly managed to leave us smitten with the short affair we had. The tour was conveniently timed during the summers where we got long afternoons and short nights thus giving us quality "touristy" time. We were able to cover a lot of places in a day, which would not have been possible if it were the winters. Though the flip side was the harsh sun which was at times a big deterrent in keeping us going for the extra mile. While of course we had a huge check list of items to see before we moved on, we did manage to squeeze in some laze around time to soak in the glorious beauty in its full pomp and show.
Budapest is actually a combination of 2 cities - Buda and Pest separated by the grand Danube river. While Buda boasted of some great castle and churches, Pest was more lively with great ruin bars, tourist attractions and awesome restaurants. For our stay we chose a plush AirBnb in the convenient locale of Pest (near the Parliament). AirBnbs in Budapest were typically cheaper as compared to other european cities.
Here is what we did in the 3 days time we had -
Day 1
Reached Budapest just around lunch time. We decided to take things slow that day as we wanted to recover from travel. We stopped at a nearby cafe to relish on some roasted duck and soup.
First stop was at the liberty square which was very close to the place we stayed.