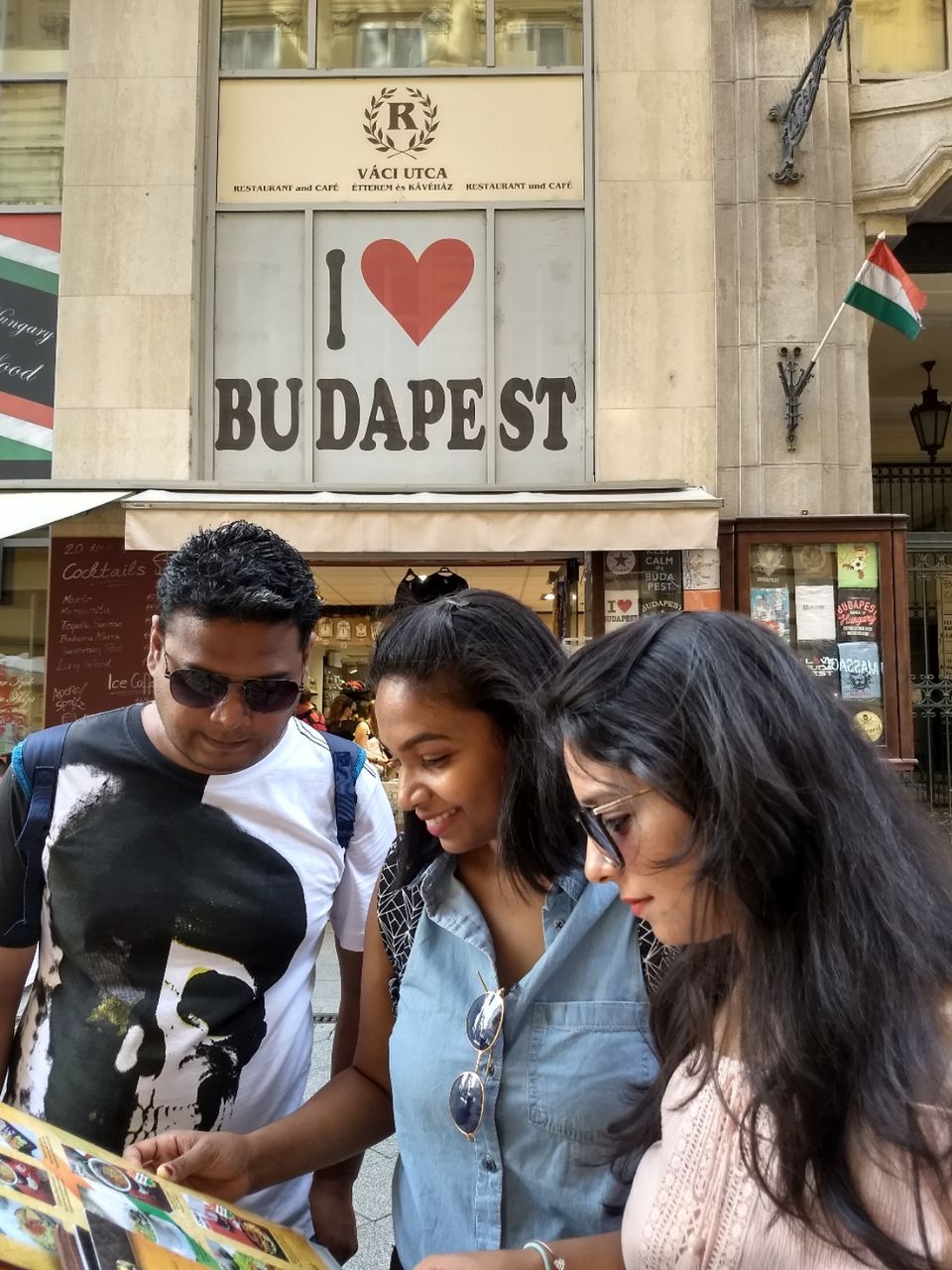 In this scorching heat of Mumbai summers with humidity at its peak all i think is of the baths in Budapest.
As i write this blog, recalling the rejuvinating experience, i already feel better and my brain somehow forgets about the heat.
Coming to the point...On the Pest side of Budapest, the Szechenyi Baths sit in the heart of City Park. They're a big hit with visitors and the romantic-looking Szechenyi Baths are surely the most photographed of all the Budapest baths in the city.
If you are in Budapest for 2 nights then make sure you spend atleast one of the day in these baths.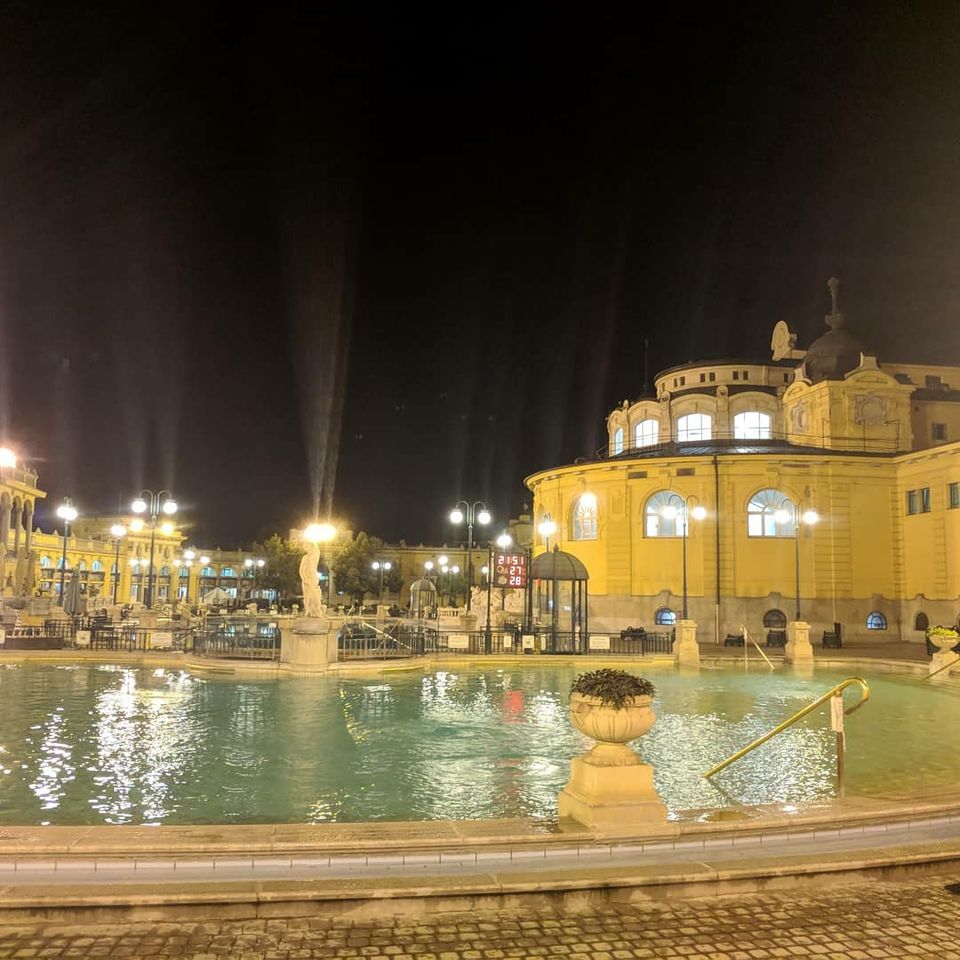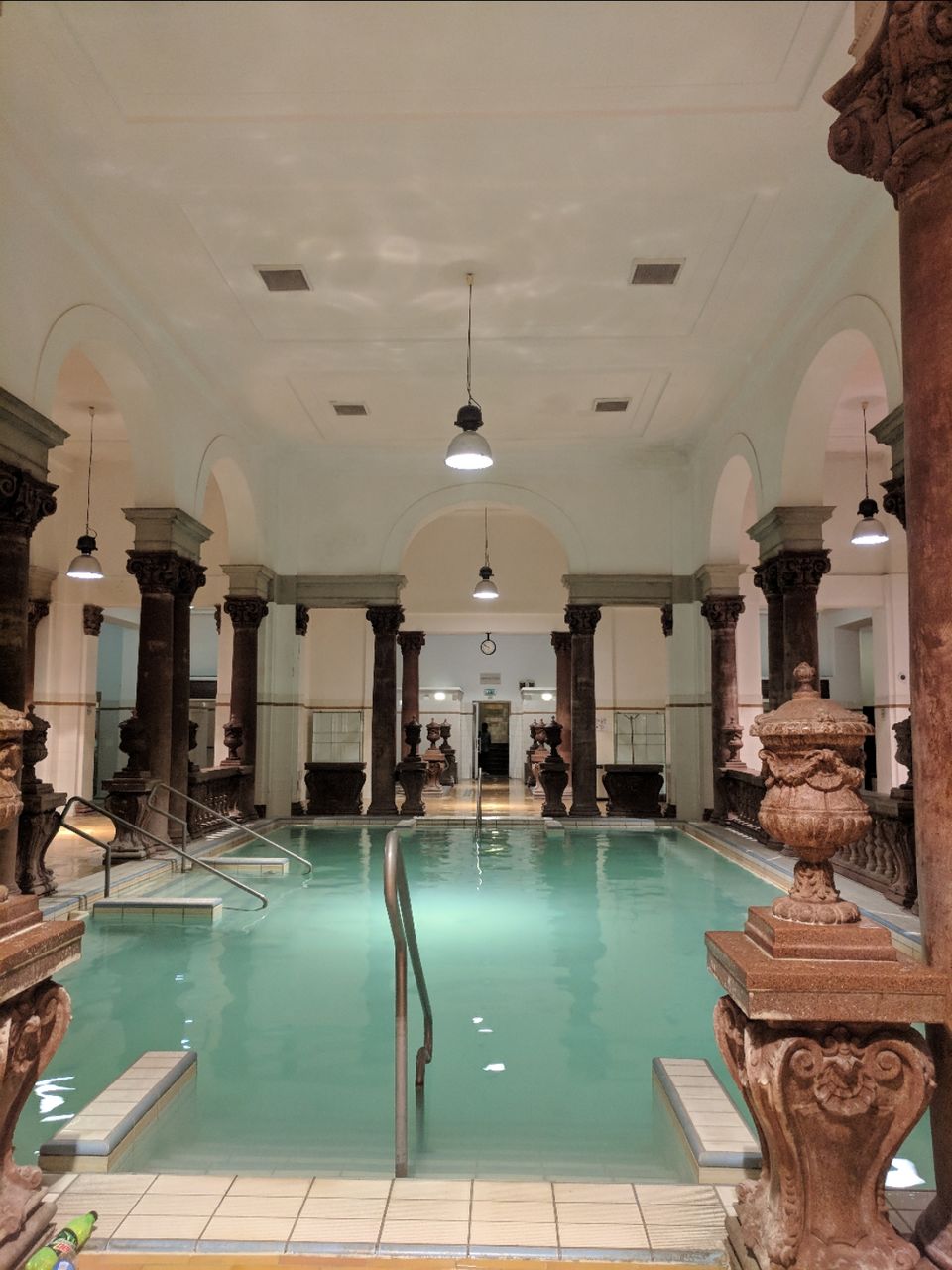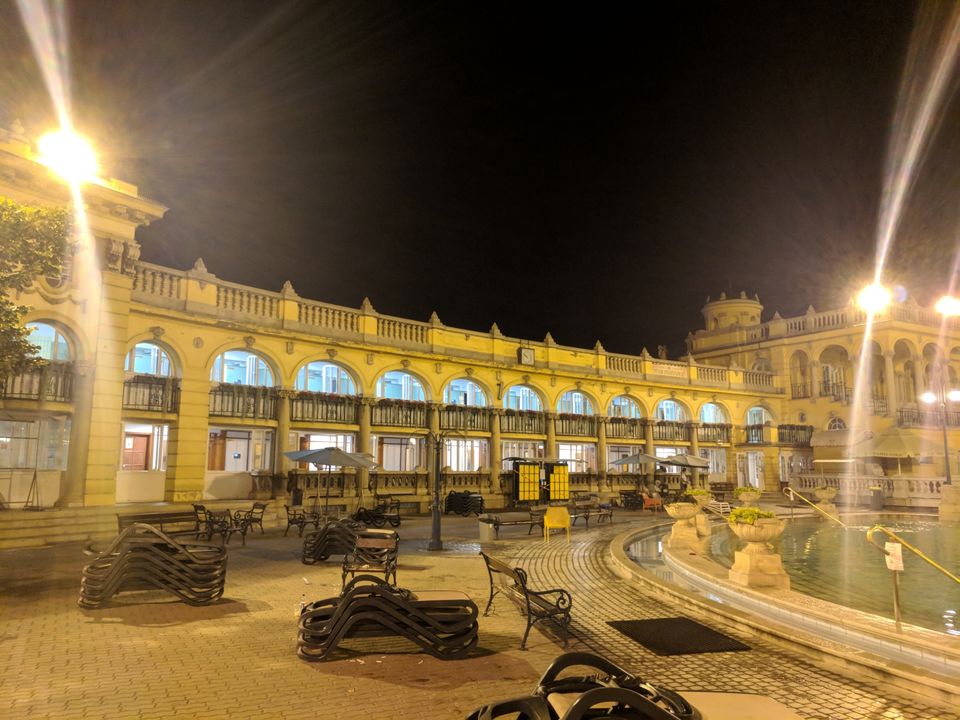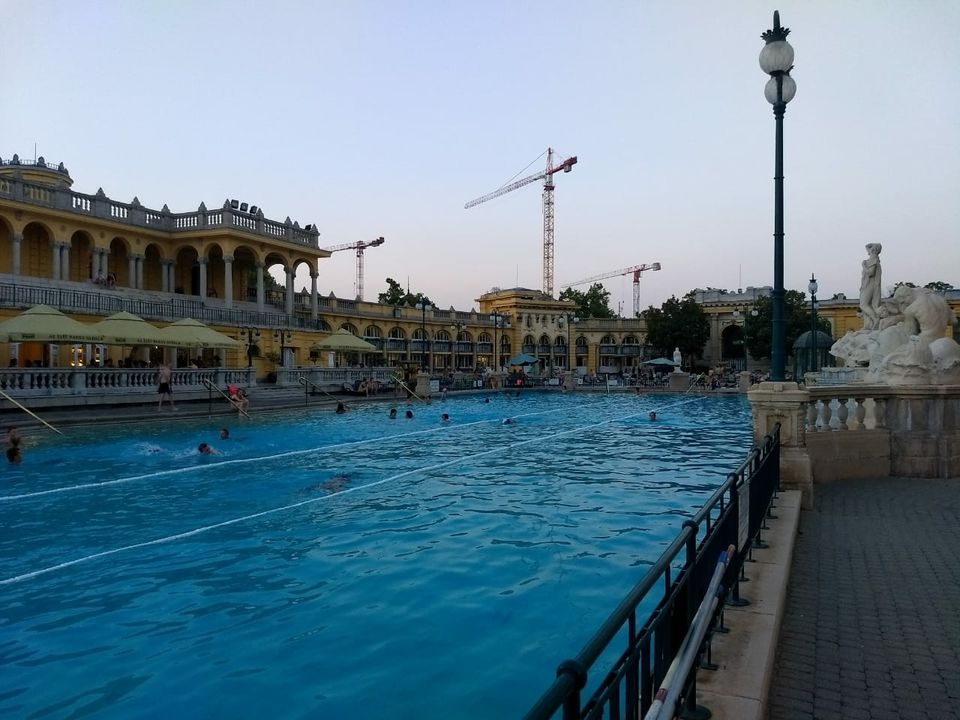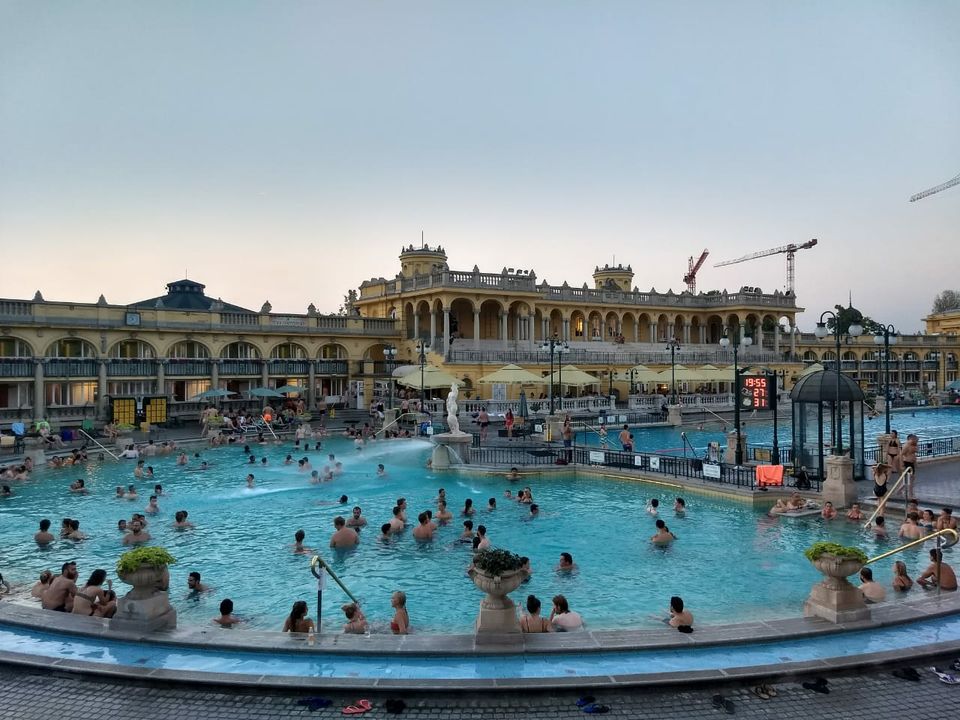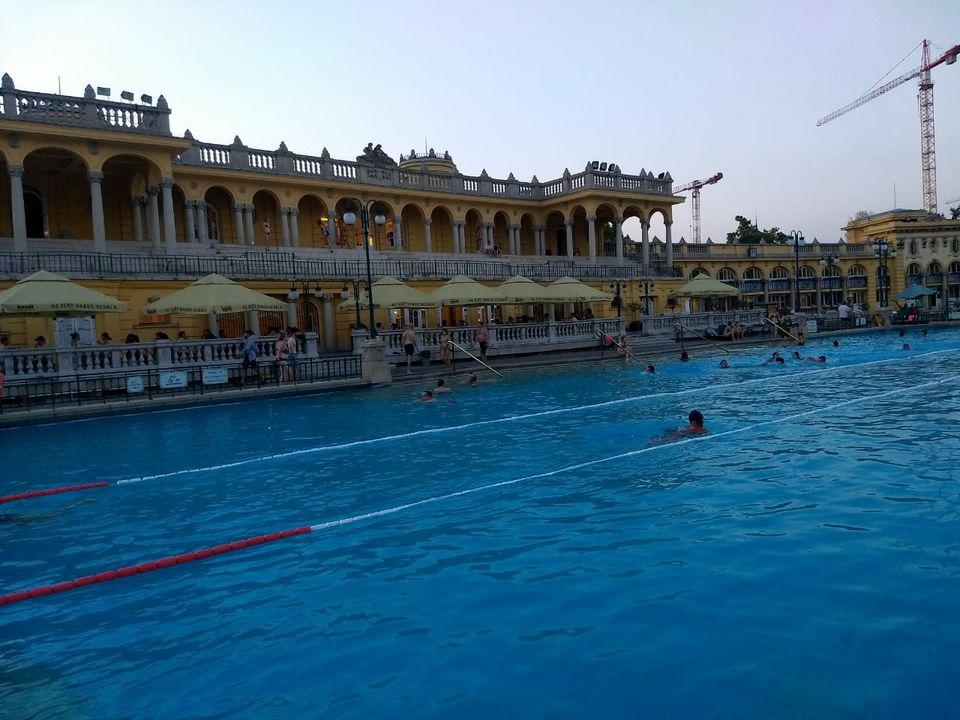 I was in Budapest for 4 days and going to these baths was not a priority for me. I was more interested in the architecture, history, ruin bars, etc. but I guess 2 days are good enough to cover all of it. So on the third day, I decided to go have the bath experience. Budapest has 4-5 baths that are famous and ancient. All the four are good and have there own pros and cons. The biggest of them is the Szechenyi thermal bath. Even though I was sure of where I wanted to go I had a lot of questions on my mind, some of them were answered by a quick google search and the others remained unanswered. But now I know it all so I might as well help you.
What exactly is a thermal bath?
Baths is basically a complex that's built around the natural hot spring water. The water has medicinal properties and is good for relaxation and rejuvenation.
Most of these baths would have swimming pools with thermal water. All you have to do is buy a ticket and enjoy yourself in any of the swimming pools that you like.
how & when do I buy the tickets?
to book the tickets please don't go through an agent, you can directly go to the place and book your ticket. its a fairly simple process. However, it's advisable to buy your tickets at least a day before you plan to go as its a touristy place and a busy place. Chances of not getting a ticket on the day itself are very high.
How much do the tickets cost?
the ticket would cost up to Rs. 1500-2000 per person
How long can I stay in the bath?
There's no restriction on the time. You can stay as long as you want. The Szechenyi bath opens at 6 am in the morning and closes at 10 pm.
What is the dress code?
It's compulsory to wear a swimming costume. If you are in a full-length dress or a full pant/shirt you will be barred from entering the pool.
For anyone who is shy of wearing a swimsuit (girls specifically), you can wear surfing shorts and a tube or a Ganji top. However, be rest assured that you will feel overdressed :D
What should I carry along?
Please carry your slip-on chappals and towel along. You can also carry your soap and shampoo along to wash after the bath as the skin and hair become dry. The shower rooms for guys and girls are separate. However, there are no private shower rooms.
Can I carry my camera/mobile/wallet along?
At Szechenyi bath they do have locker facility where you can store your essentials. The locker cost is included in the ticket.
Is photography permitted?
Yes, it's absolutely fine to take pics inside the complex.
How is the crowd? Do people ogle?
Nopes, no one cares what you are doing or wearing or how you look in a bikini. Everyone is pretty much in a chilled out mood and enjoying themselves.
Do I need to know swimming?
Nopes most of the pools are open to all and not deep. There's only big one pool where you can enter only if want to swim, you can't just go inside that pool to relax.
Hope the above helps you in planning your trip. If you have any questions please feel free to ask in the comment section.