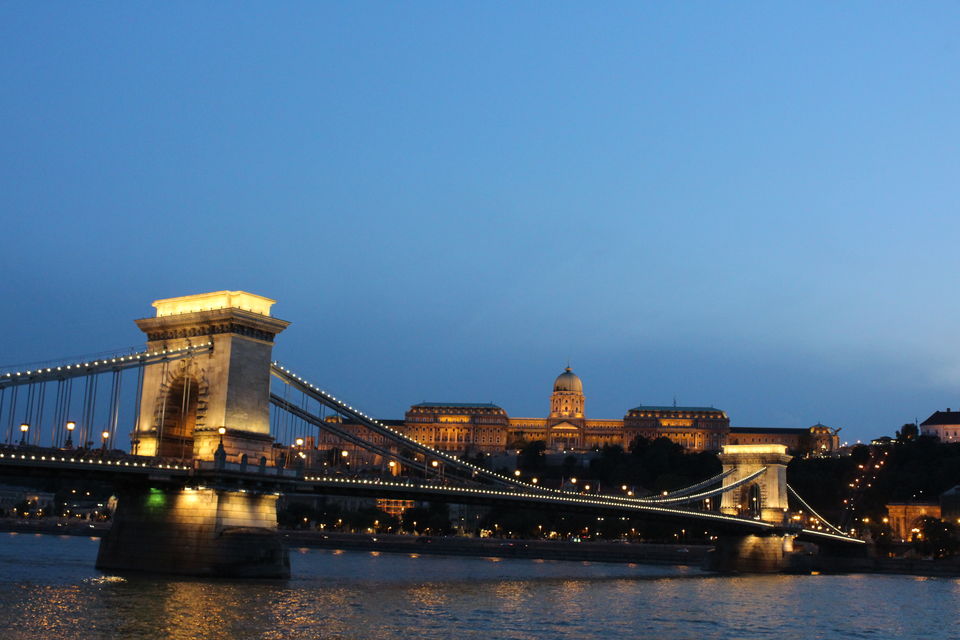 My Day Starts at 2pm As i reached Budapest this time from Barcelona.
3pm: Checked into my Hostel, Not a great one though but this was the least I could manage coz on my last minute booking and its Sizget Music Festival (Sziget Festival island on the Danube. More than 1,000 performances take place each year) going on in Budapest so everything is booked.
Well this was my first time in Budapest and less planning leads me into this.
3:30pm I started walking towards Hungarian parliament building its just 5mins walking from my hostel. Magnificent and iconic work, one of the landmark historic significant things in Budapest. And you see this evey time you google Budapest.
Also, Its Very hot keeping Myself Hydrated drinking lemonade and water(3euros)
4:00pm I am at the The Shoes on the Danube Bank it is a memorial in Budapest, Hungary. Conceived by film director Can Togay, he created it on the east bank of the Danube River with sculptor Gyula Pauer to honor the people who were killed by fascist Arrow Cross militiamen in Budapest during World War II. Took some pictures.
Well I am headed to the chain bridge and now crossing it around 4:30pm. But also m very hungry now so in a café eating some Veg Hungrian food, Hungrian pan cakes and coke with ice. Costed me around(9 euros)
4:45pm I am at Buda Castle don't want to go in. But one must go as I thought I had some time constraints so I wanted to spent my time on Fisherman Bastion so I headed to Fisherman Bastion.
5:15pm I am at fisherman Bastion entry is free there only to go at top floor its 1 euro entrance. Its amazing from there cool breeze and some really nice views of Budapest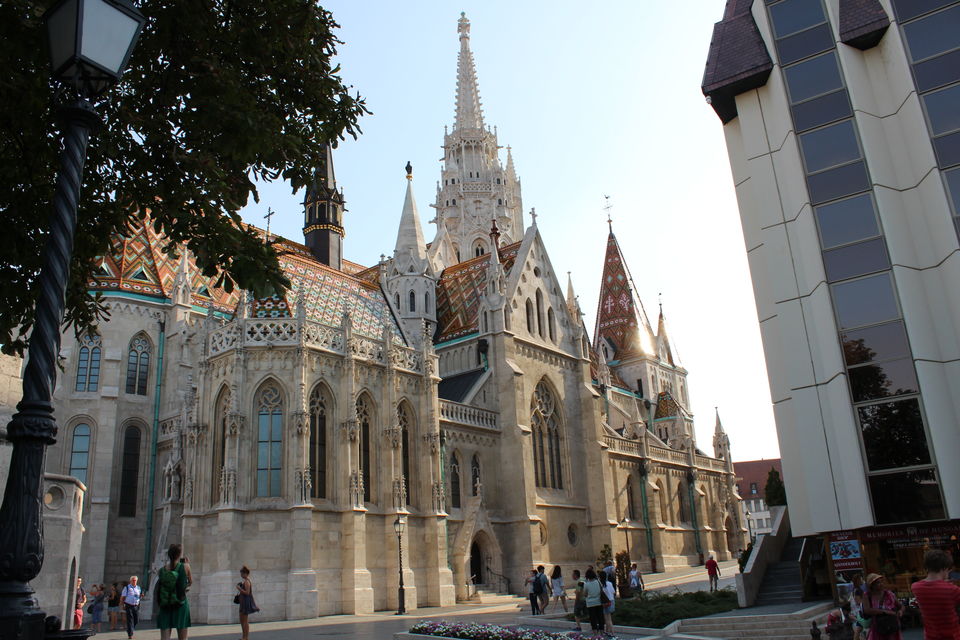 6:30 pm Left from Fisherman and enyoing my time around Danube river. And rested in my hostel for an hour.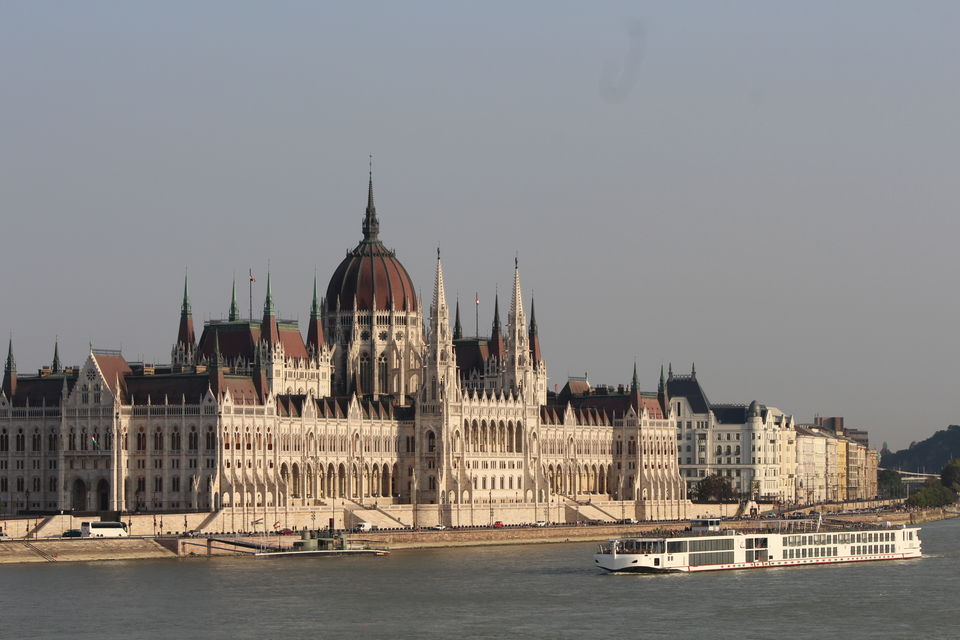 Budapest is city of lights So I am out around Sunset at 8:30 pm
Took Some Pictures to Capture the Beauty of City of Lights.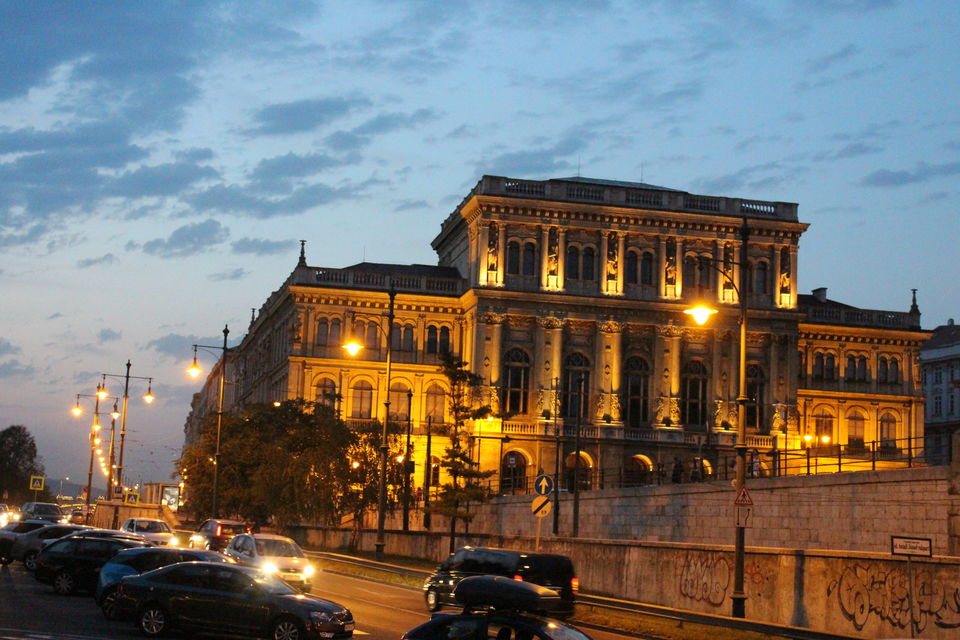 Also at the end for the night life I prefer to go to Ruin Pub Budapest. Basically, ruin pubs were built in the old district VII (the old Jewish quarter) in the ruins of abandoned buildings or lots. After WWII, this neighborhood was torn into shreds, so it became a great place to build an underground bar scene. Every ruin bar is different- they look like normal bars from the outside and the inside is hip, lively, artsy, and funky with loud music, lots of bars, crazy cool decorations and loud music. The interior is HUGE inside with so many rooms. One room will be a hookah bar/theme with reggae playing, another room will have swanky neon lights and classy, and another room will have chairs hanging from the ceilings. So, a must try.(20euros with drinks and food)
Also I prefer to go by walking so I came across Budapest eye and old street markets of Budapest.
Also I prefer to go by walking so I came across Budapest eye. And also amazing streets of Budapest.
So , I ended My day with a Party in Budapest pretty long day but a day well spent. Returned by 12:00pm
There are a lot of things you can do in Budapest and honestly if you want to see the Budapest as a whole and relax and enjoy do try Danube river night cruise(Starting from 8 euros).
Thats pretty much i saw in Budapest in 9 hours not even a full day.
PS: Let me know how you like it, and if it helped you.
Also, follow me on instagram: @aadiwal22 to see my more travel destinations across europe, and in also Asia.