What would you prefer if you have more than 8 hours time between your flights.....you would like to stay at airport looking at strangers and getting bore or you would like to explore the city?
If you like to explore the city then here is your tour guide to city.
Travel companion: #Trishala
Season: Summer( June end)
Time: Day time
1. Check for lugguge drop.
At airport luggage drop service is there, they charge 8eur a day per bag. Drop your heavy baggage there and explore the city
2. You should take metro/local train to city center, there are more than 1 airport in Frankfurt, take 10 min bus ride to main airport, from there metro station is at walking distance.
3. Self service ticket machines are there, use your credit card to buy tickets to city center. Cash option is not available.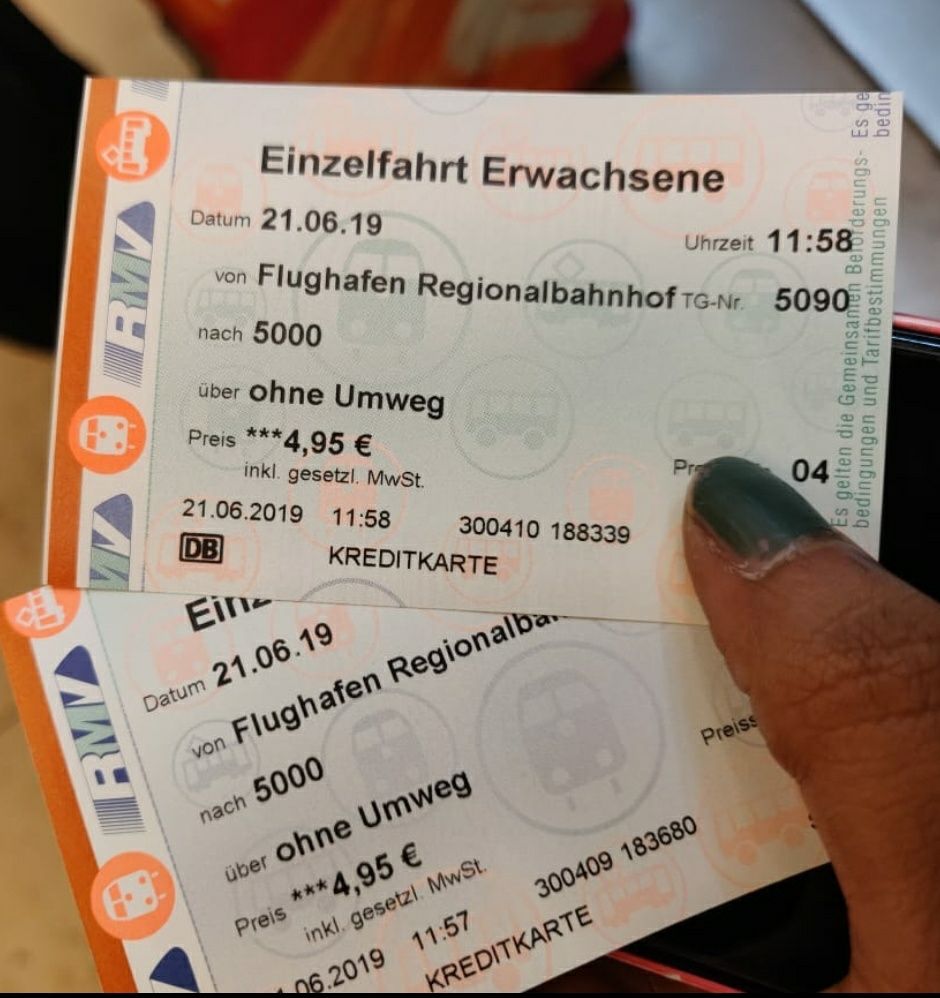 4. Once you reach city center, use google map, and go to goethe house, 10 mins walk from metro station.
Goethe house and goethe museum is one of the best attraction in frankfurt. In 1749, the famous German poet Johann Wolfgang Goethe was born here and spent his youth here.
if you like a tour to history, must visit this place, timings: 10am to 6pm.
5. From Goethe house, iron bridge is at 600-650m at around 10-15 min walking distance.
The first wrought iron bridge was built in 1868. It was replaced in 1911/1912 by a slightly larger cantilever bridge. It is 170 metres long and consists of riveted steel trusses with two bridge piers. The bridge was blown up by the Wehrmacht in the final days of World War II, but it was rebuilt shortly afterwards in 1946. It was fully renovated in 1993.its famous as love lock bridge as well, people put padlocks and write there names with permanent markers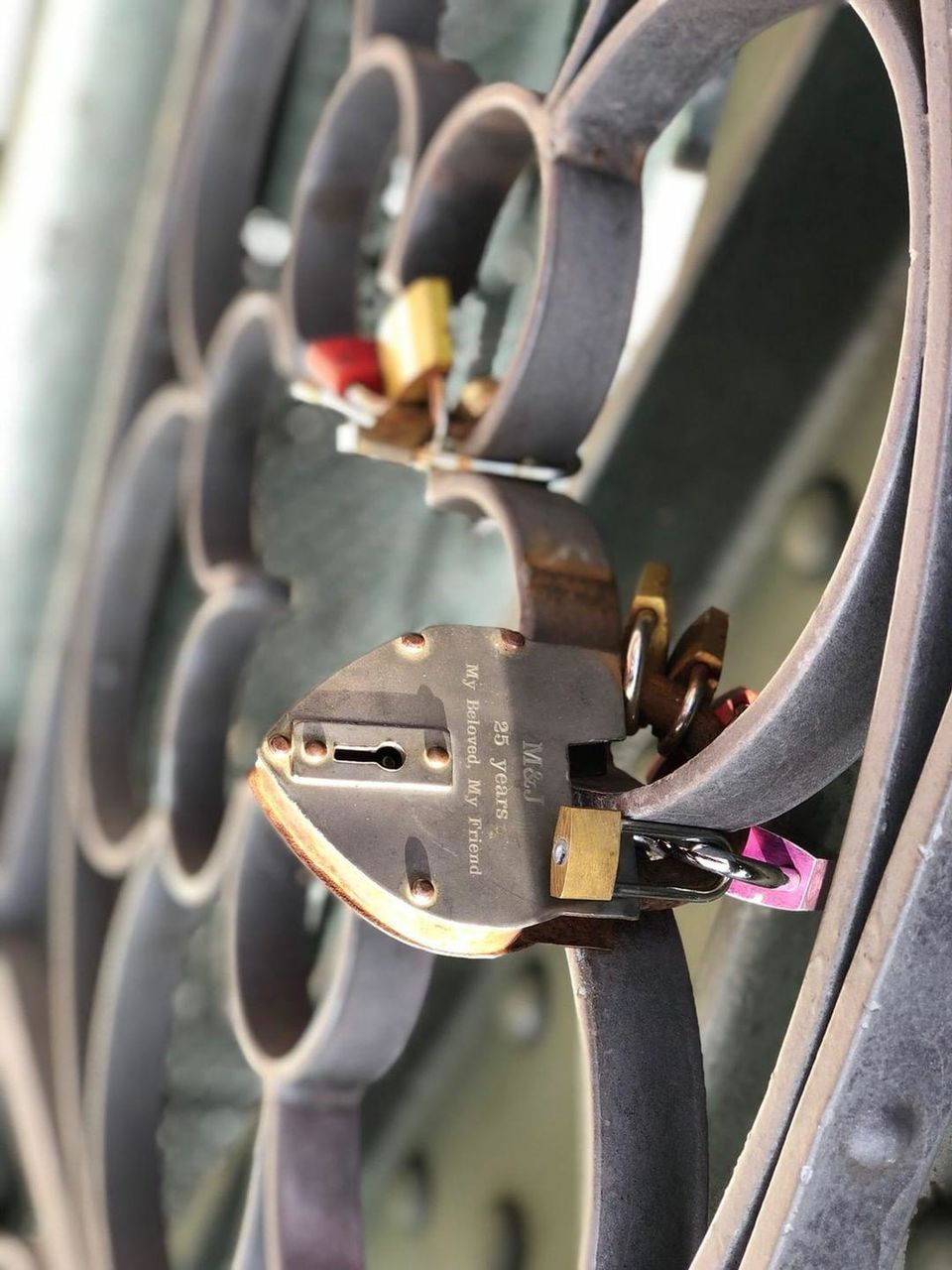 this place is best for taking candid picture and enjoying the city view from bridge. Spend 1-2 hours, have icecream at the bank of river and take lots of pictures.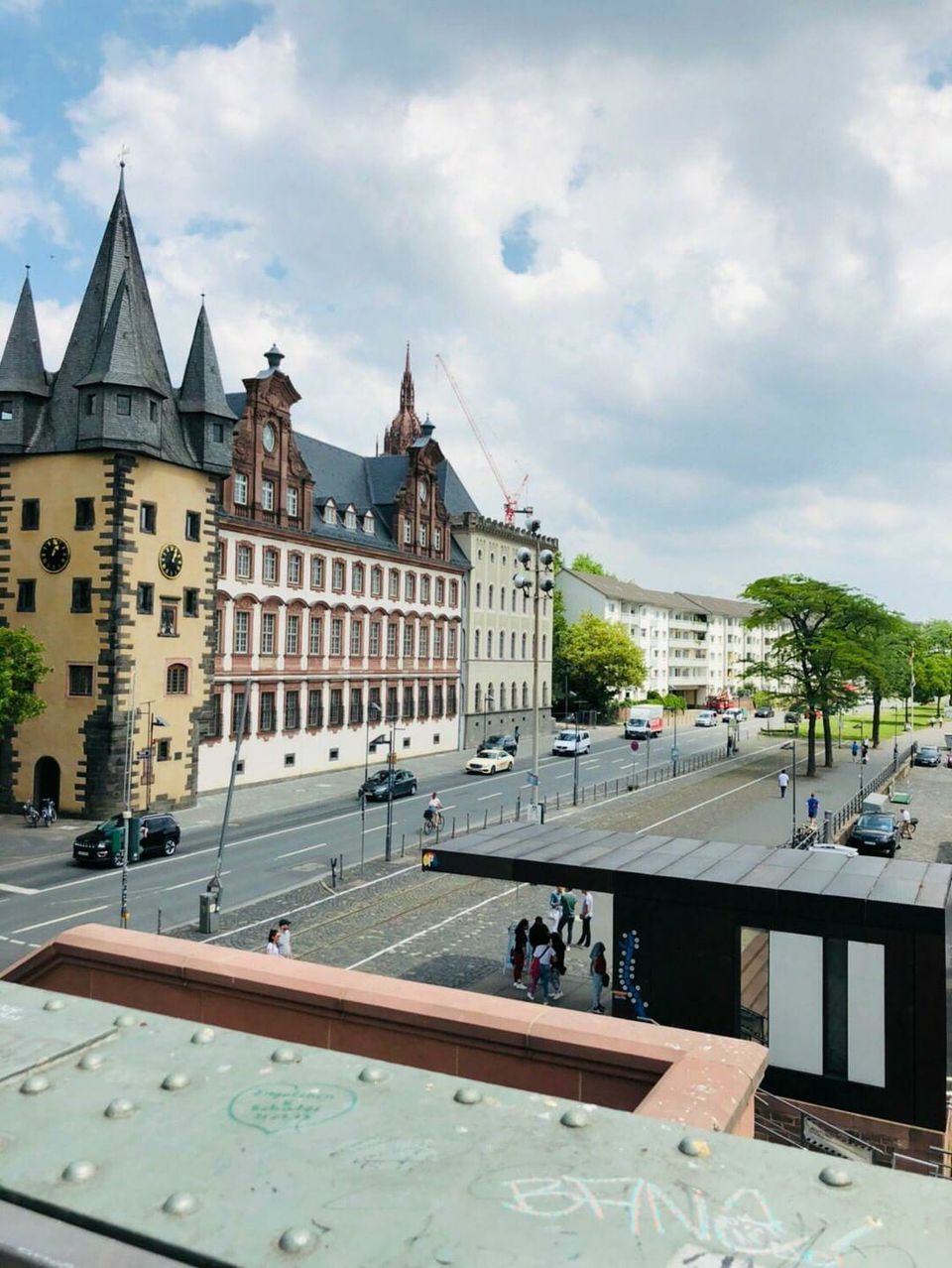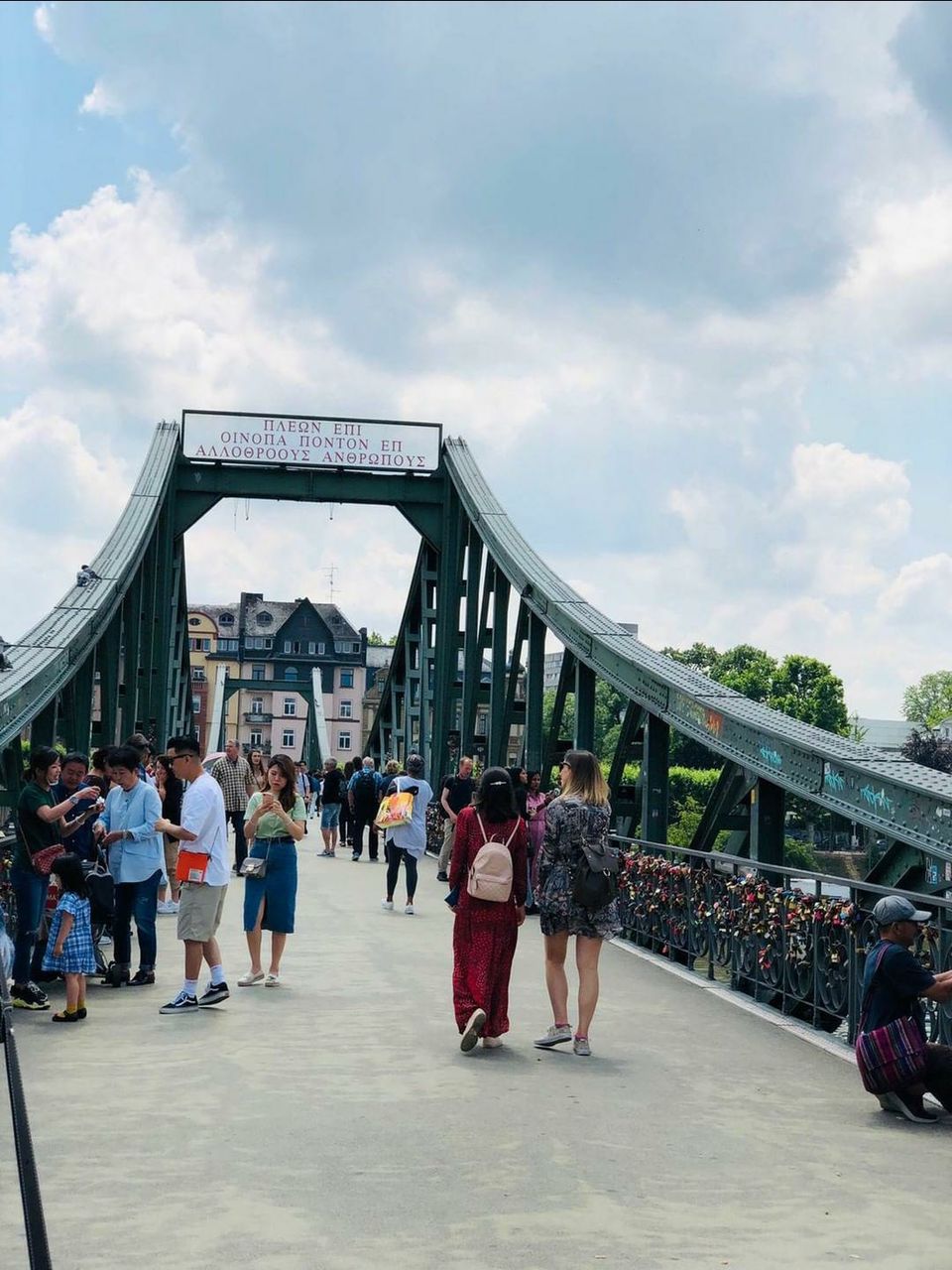 6. On your way back to metro you must visit the market for local food and souvnier shopping. The flower shops were the eye candies for us on our way back to metro station.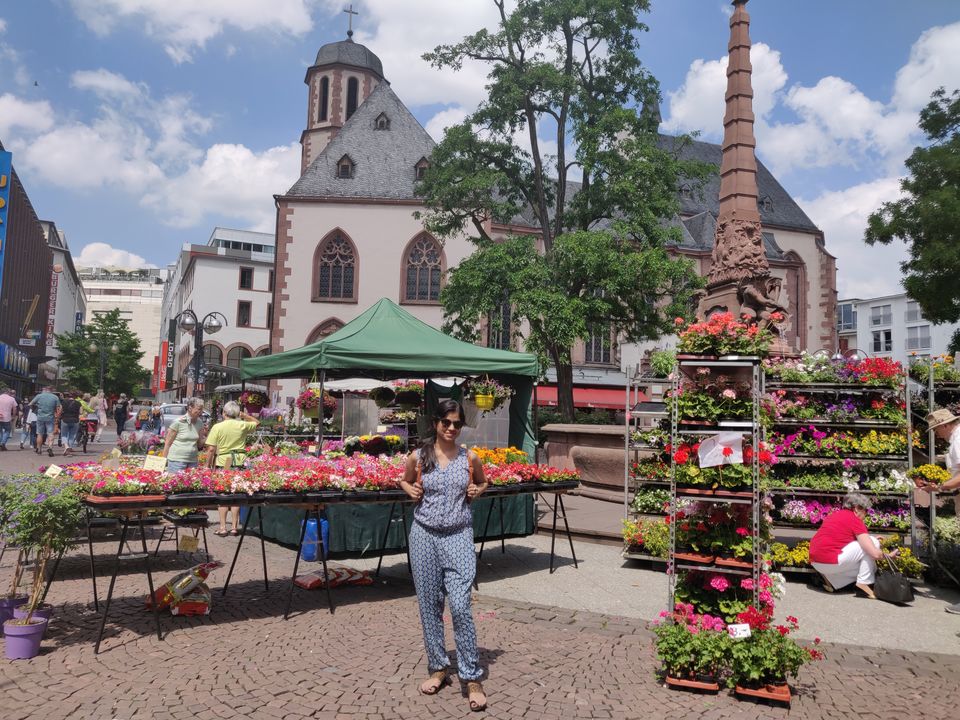 we covered all these places in 5 hrs as we had to catch next flight, we started from airport at 9am and reached back by 2pm as our next flight boarding time was 3.30pm to Budapest.
Note: language might have an issue as not much people speak English, but in general people were kind, generous and willing to help :)
comment if you want any details.