Having about 60 hours in Budapest, I was intrigued to make the most of my time. I ended up exploring the city on my own, and saw quite a few interesting things on the way. One of the most intriguing part of the Budapest experience was the statues - the city seemed to be replete with them. Here are a few of the monuments that I encountered during my journey.
The first statue I came across was during the sunset boat cruise. Overlooking the Danube from the Gellert Hill is the statue commemorating the Soviets who sacrificed their lives for the freedom and prosperity of Hungary.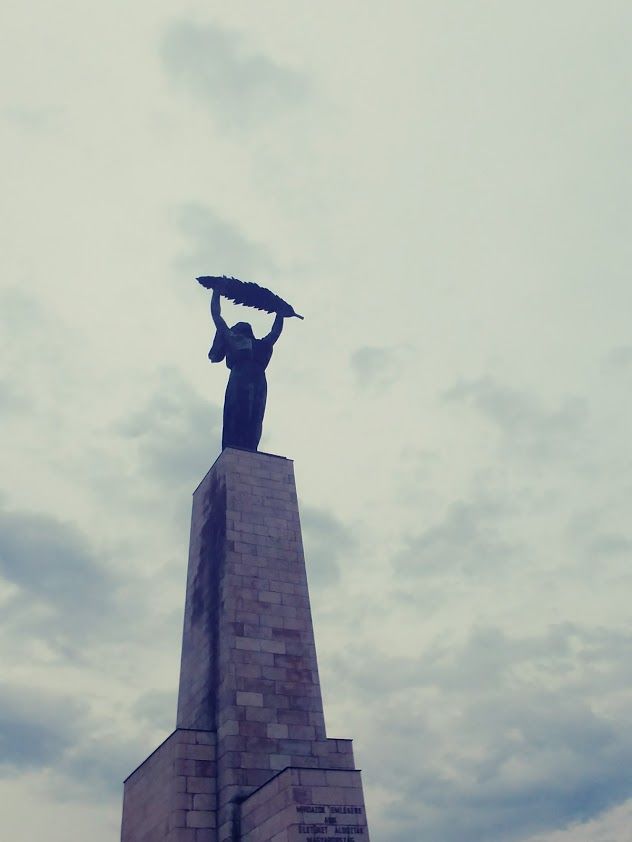 The Liberty Statue shows a lady holding up the leaf of a palm tree. With the fall of the Soviet era, the movement towards replacing the statues with Hungarian art gained momentum.
I encountered the next statue during the course of the free walking tour. Passing through the marketplace, my tour guide Susie introduced us to the statue of the Fat Policeman while discussing Hungarian cuisine.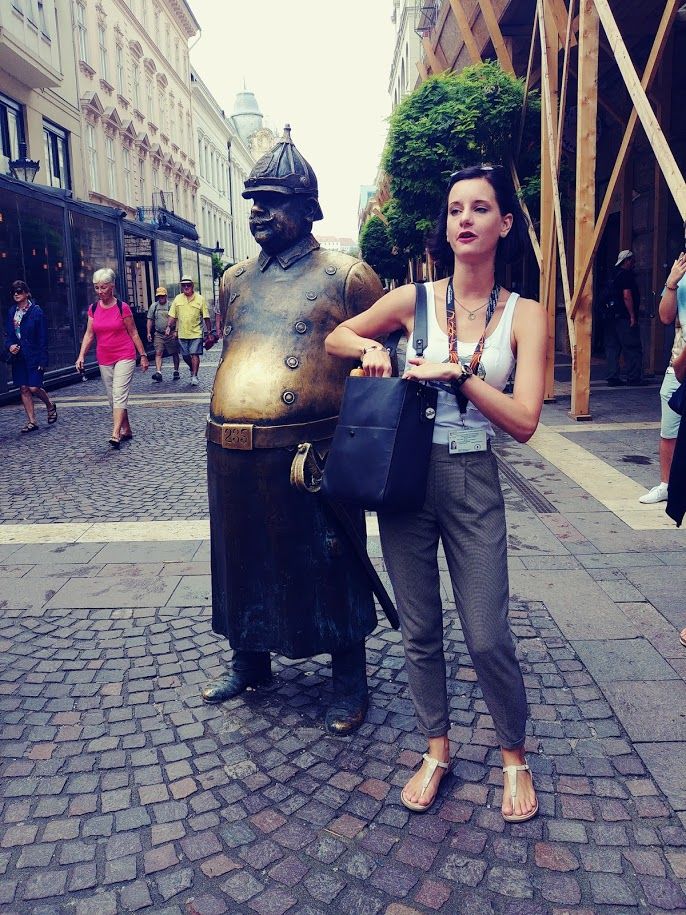 The bronze statue depicts a jovial policeman with a nice shiny paunch - showing his love for traditional Hungarian meal. The statue is certainly a crowd favorite - people rub his belly for a satisfying Hungarian meal and his mustache for luck in love. Looking at his shiny belly though, I am convinced that food is love!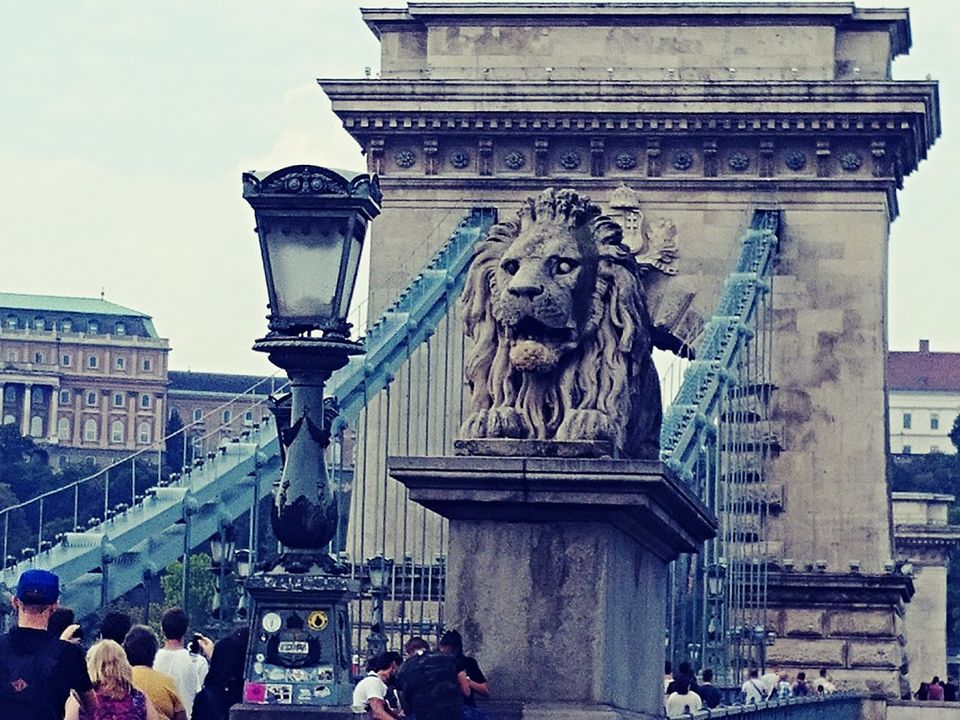 The guardian lions near the Chain Bridge have their own story to tell. The stone-carved statues survived even though the bridge was blown up by the Germans in 1945. The interesting thing about the lions is although it appears that they don't have tongues, they actually do..
Strolling along the Danube Promenade, the statue of the Little Princess caught my eye. Seated on a railing, the statue is inspired by the young daughter of the artist.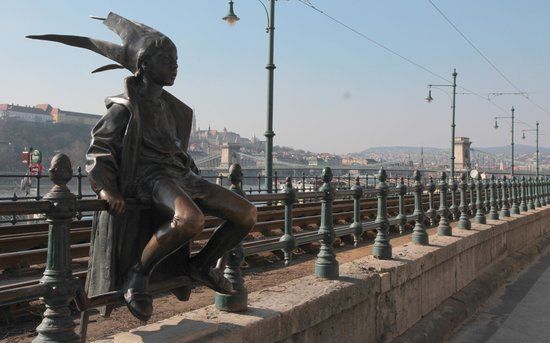 The statue is of a small girl in a princess costume - with a bathrobe for a mantel and a crown fashioned out of a newspaper. Her innocence took me back to my childhood days, when the only thing on my mind was which game to play next.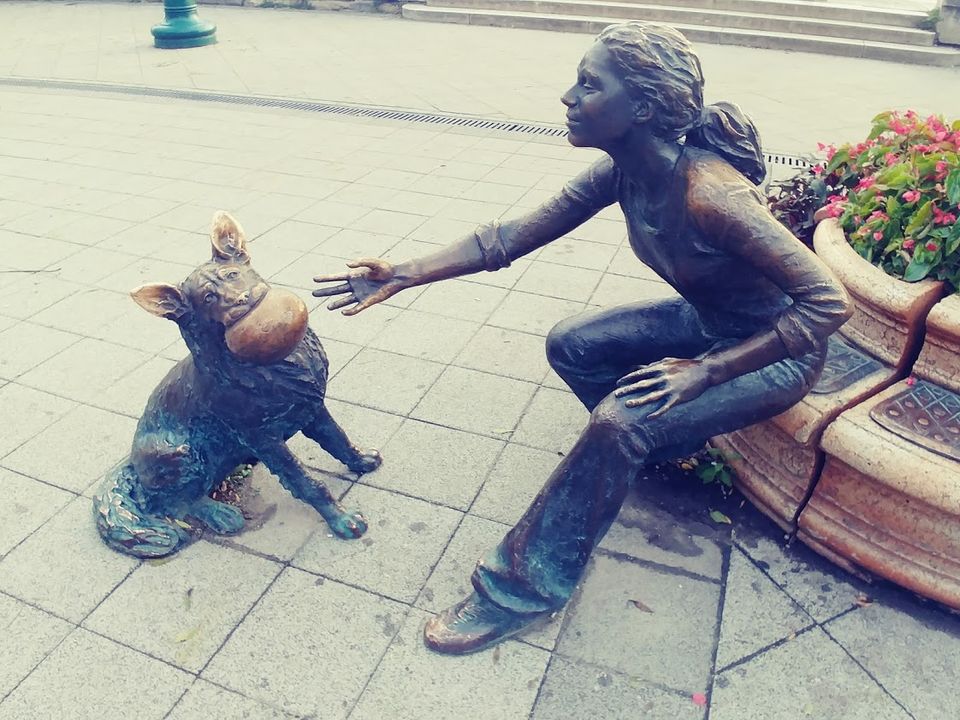 On the Danube Promenade I came across another masterpiece - the statue of the little girl and her dog. I was drawn to the mischief in the dog's eyes, and the love reflected by the girl's. The simplicity of the statue really gets to you!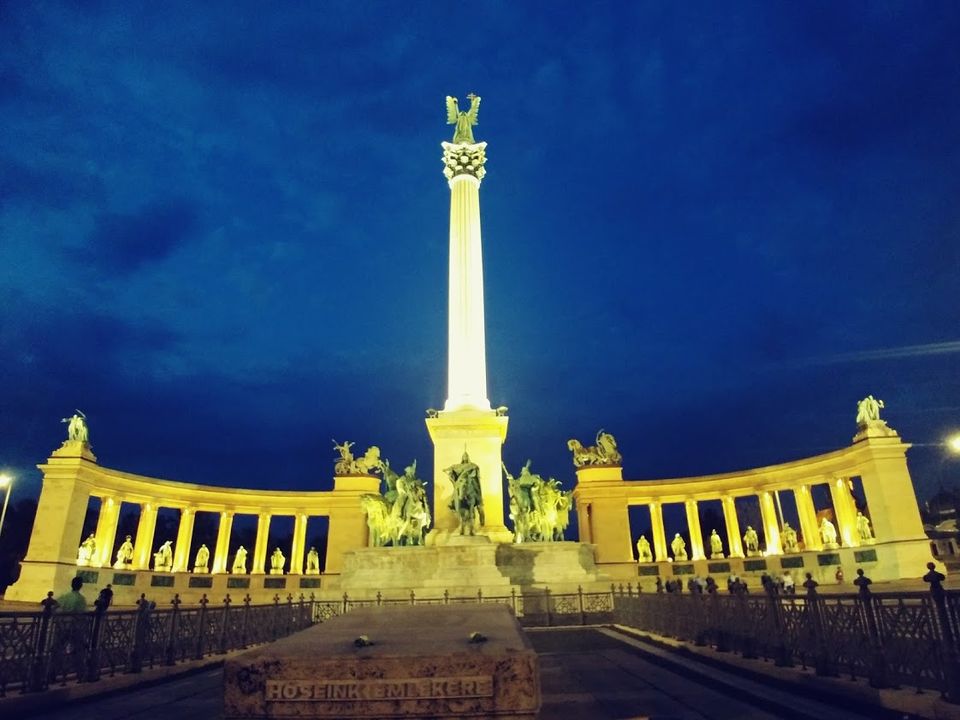 The grandest of all the statues was a memorial dedicated to the Magyars, or the founding tribes of Hungary. The Hosok Tere (or the Heroes Square) is an important square in Budapest and is at the end of the Andrassy Avenue.
If you do plan to go to Budapest in the near future, especially on a solo backpacking journey, do check out the statues. If you liked reading this post, do check out my blog.
If you are planning a trip to Europe sometime soon, do reach out to me - I would be more than happy to help plan out your trip :)