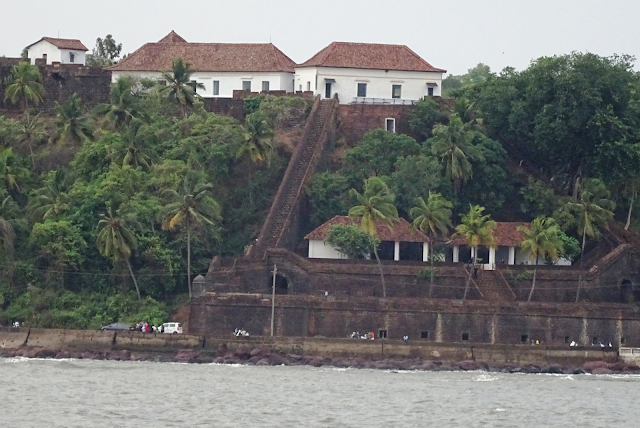 The Reis Magos Fort stands guard over a very strategic point, where Mandovi river is quite narrow, preventing the entry of enemy ships. The fort was built in the year 1551 after the north bank of the river came under the control of the Portuguese.
The fort bravely faced an attack by the Marathas in 1739, when the entire north Goa was occupied and till now has the distinction of never being conquered. In 1798, the British requisitioned both this and Fort Aguada in anticipation of an attack by the French.
However, after the British withdrawal, it gradually lost importance and was eventually abandoned by the military. Till recently it was functioning as a jail and now Reis Magos is all set to become a tourist hotel.
The little Church which stands below the fortress walls is made all the more attractive by the imposing black bastion, which looms over it. The approach to the fort is from the Calangute beach, which is the closest point to hire a bike or vehicle from.