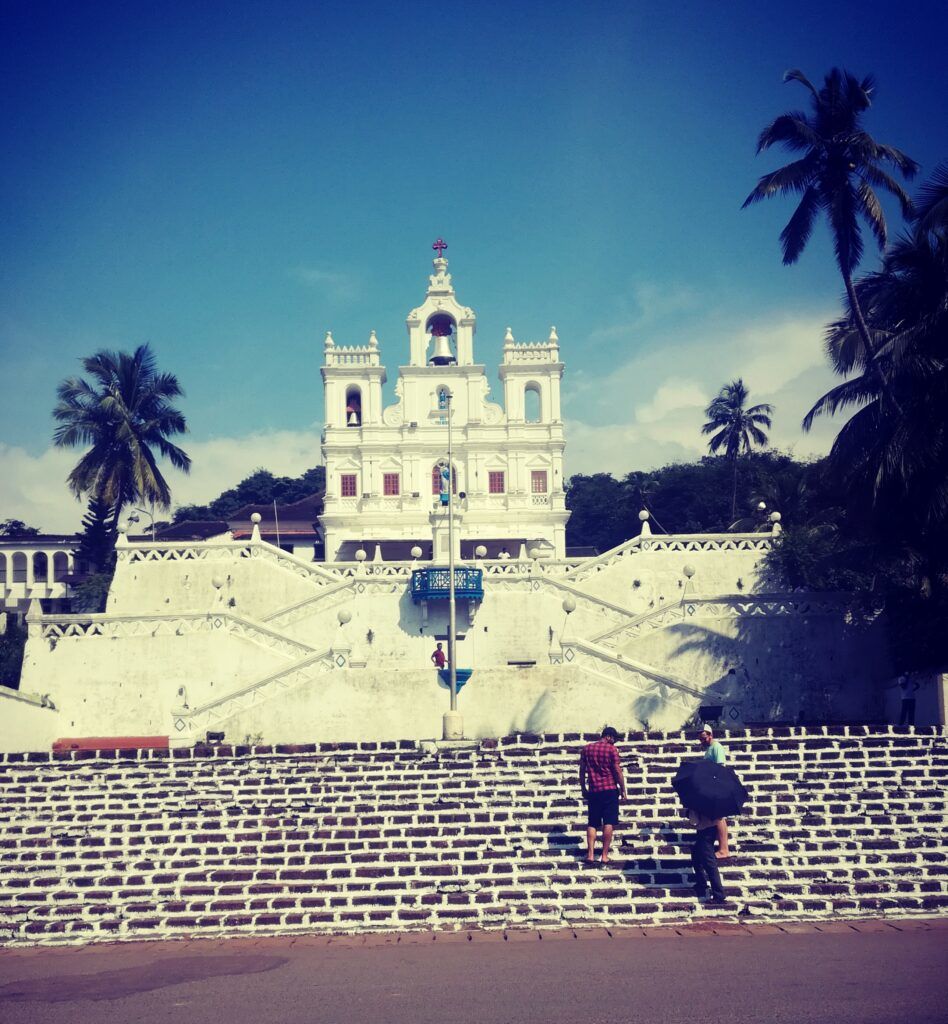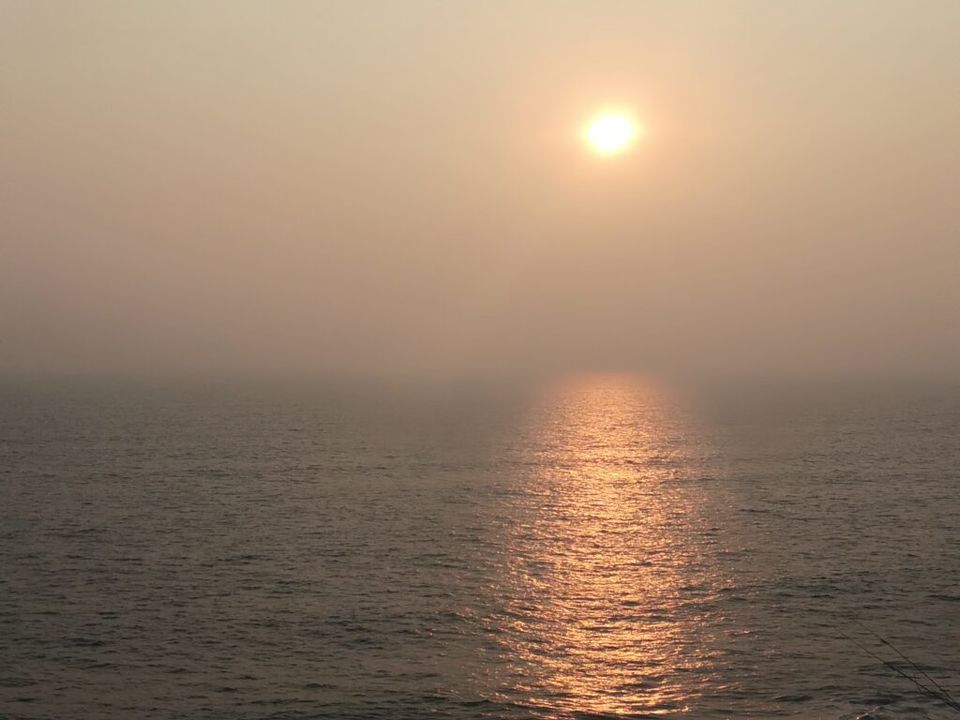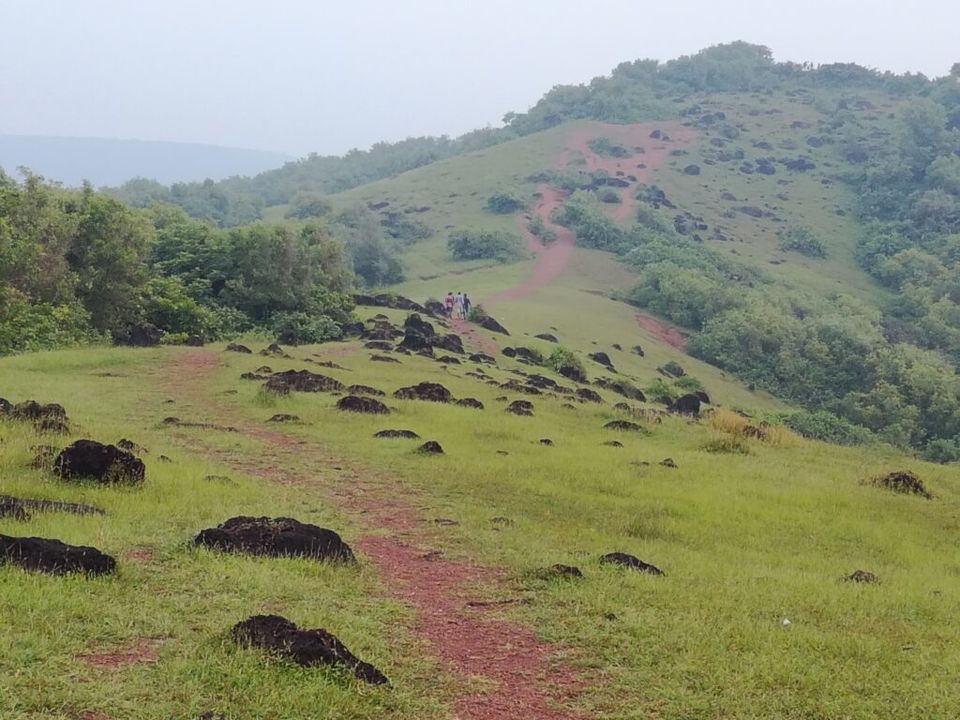 Vagator beach cliff
Goa can be separated in North Goa and South Goa. North Goa is the most happening place which is famous for parties, beaches, Nightlife, water activities, forts and hence we huge crowd in this region.
On the other hand, South Goa is famous among people who want to maintain a low profile and peacefully relax on the beaches. There are plenty of places as well as parties in South Goa, but they are not as popular as North Goa.
Here we will see about North Goa.
You can find plenty of beaches in this region, beaches mentioned below are popular among the tourists.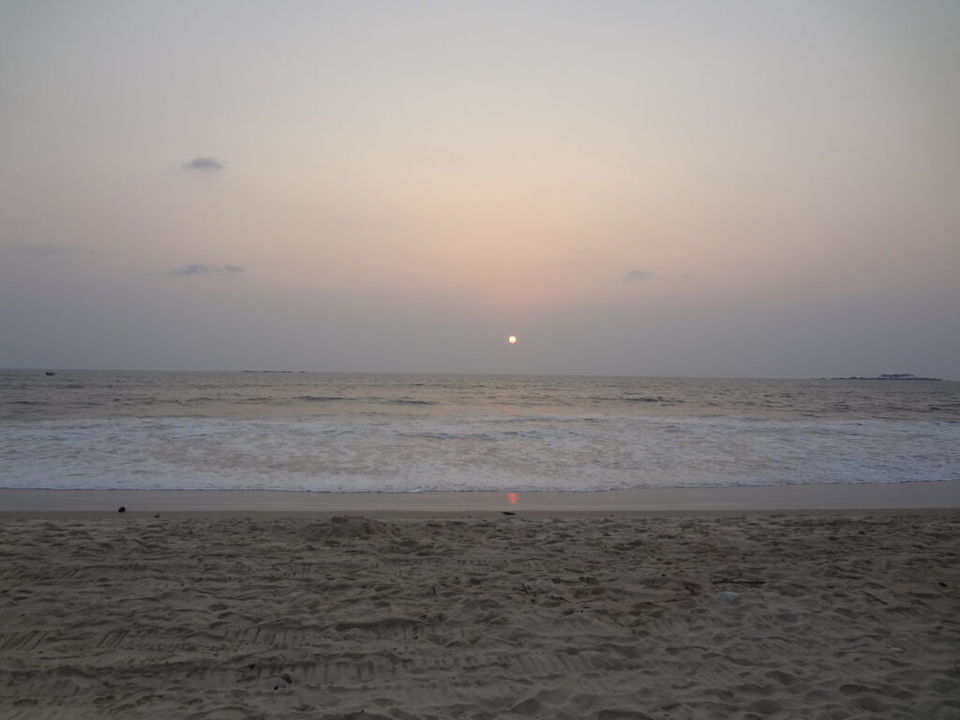 Anjuna Beach Goa
Popular for its trance parties and Hippie lifestyle. This beach is 22 km away from the Goa capital Panaji. Anjuna hosts a flea market every Wednesday, where a variety of products from all around the world are available. We can a lot of backpackers, lazy travellers, long stayers and hippies staying near Anjuna as stays and guest houses are little cheap compared to other places.
In curlies and Shiva Valley present in Anjuna, we can experience full-fledged trance parties.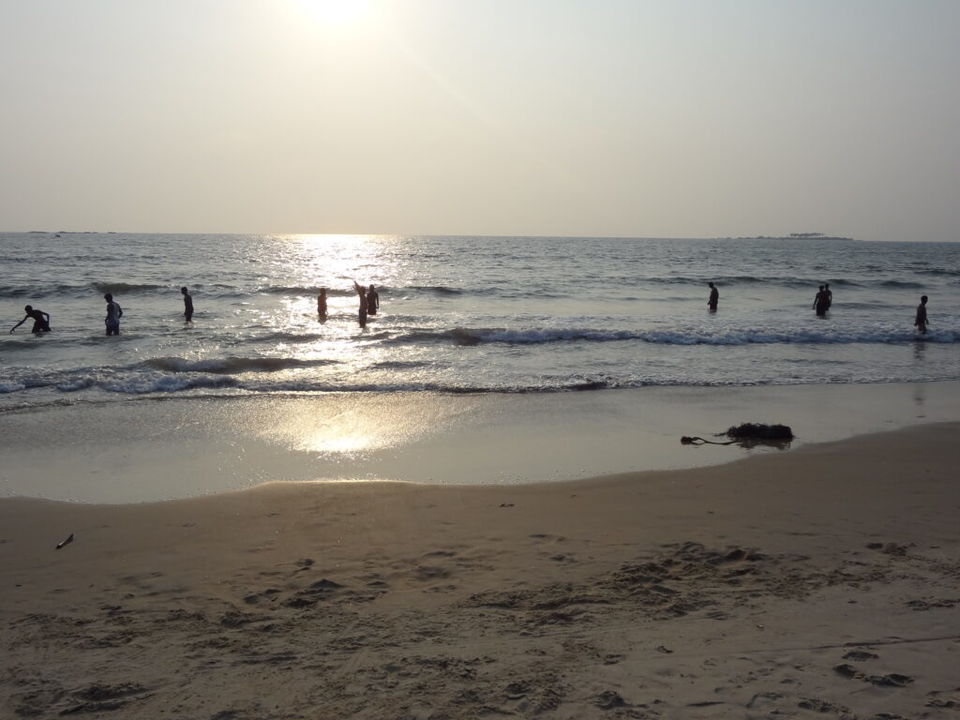 Baga Beach Goa
Named after the Baga Greek(small narrow waterways). Baga has the longest sandy shores in Goa. This beach is popular among the masses and is known for water sports and diving adventures.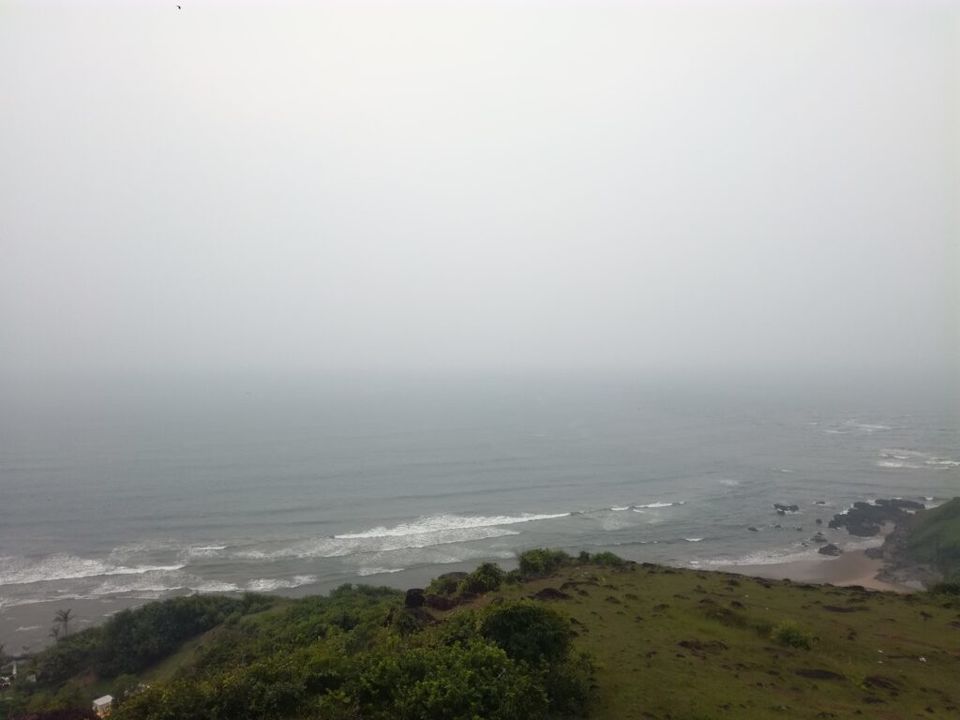 Vagator Beach View from Cliff
This is close to a Chapora fort. Vagator beach is known for its scenic beauty. You can see rocky outcrops and palm grooves around the beach and additionally this beach is surrounded by amazing red cliffs, which elevates the beach to another level.
It is a laid back and relaxed beach with less number of people. Best known for its rave parties and open-air clubs.
If you want to experience a bit of history and culture of Portuguese colonization then there is no better place to visit than the churches.
Church of Our Lady of the Immaculate Conception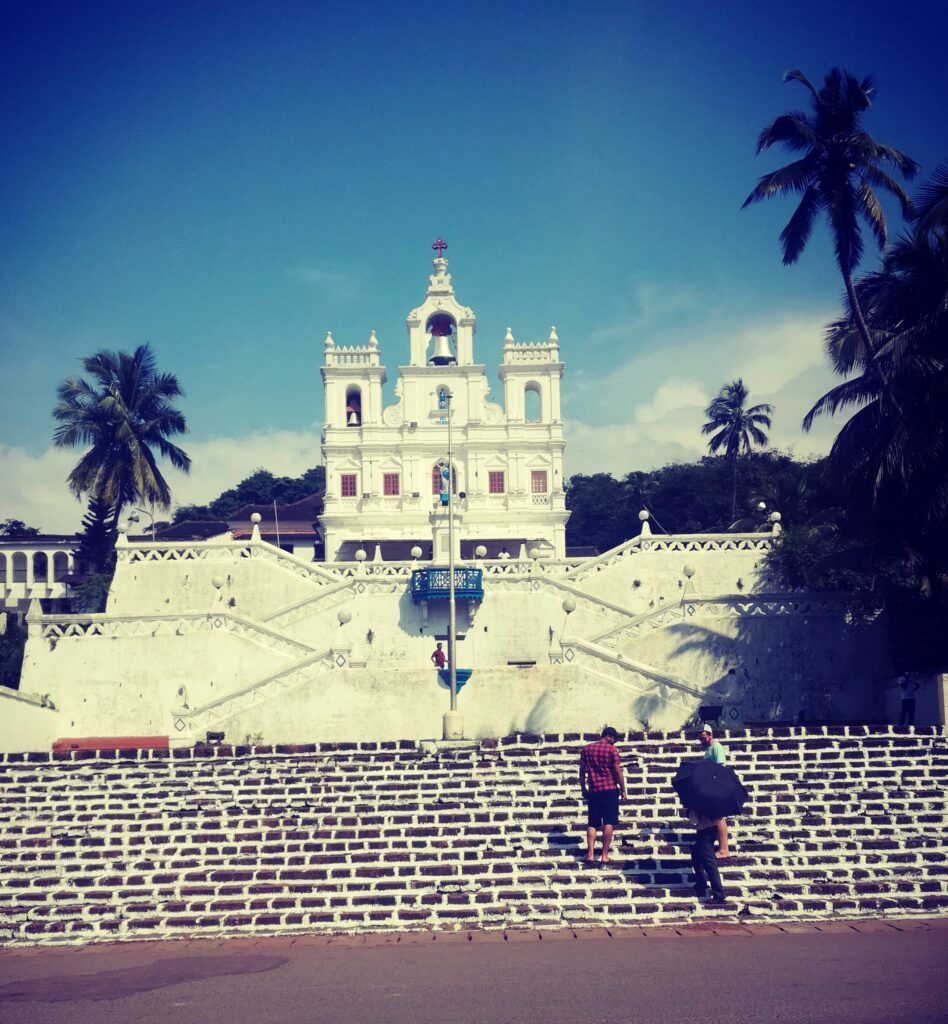 Church of Our Lady of the Immaculate Conception
It was built as a chapel in those days for sailors to offer thanks to God for delivering them safely to Goa and before setting sail away from Goa.later in the year 1691 this chapel was rebuilt as a church,
This church is a blend of Portuguese Baroque and Goan style architecture.
The appearance of steps is of zig-zag style which is distinct when compared to other churches. True to its name "immaculate" it is painted white. This church is also called the crown of Panaji as it is built on top of a small hill facing the town.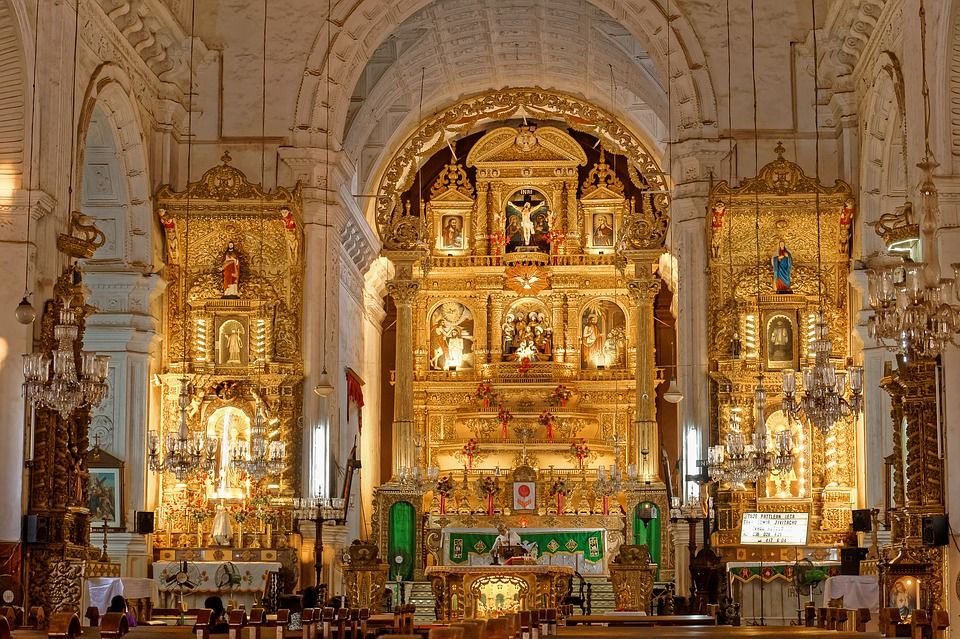 Reis Magos Church Goa
This church was built in the year 1555 on the banks of the river Mandovi and it is one of the oldest churches of Goa. It is close to the Reis Magos Fort.
The church Reis Magos is a dedication to three wise men that appear in Christmas story. You can experience the feast of three wise men in Reis Magos Chruch.
It is one of the most beautiful forts of Goa. This is where few scenes of the famous "Dil Chata hai" movie was shot and it raises to fame then onwards. Fort rises high above the Chapra river and the Vagator beach. We can see Chapora river joining the Great Arabian see from the top of the fort. Shahpura fort was built by Adil Shah and later it was renamed to Chapora fort by Portuguese as it was on the banks of the Chapora river.
This fort offers a fantastic scenic view from all sides. You can see the beach, lush greenery and the river on the other side.
Best time to visit will be evening as the sunset colours paint the sky into orange the whole view looks mesmerizing and spectacular.
Entry Fee: No entry fee
Timings : 8:30 am to 5:30 pm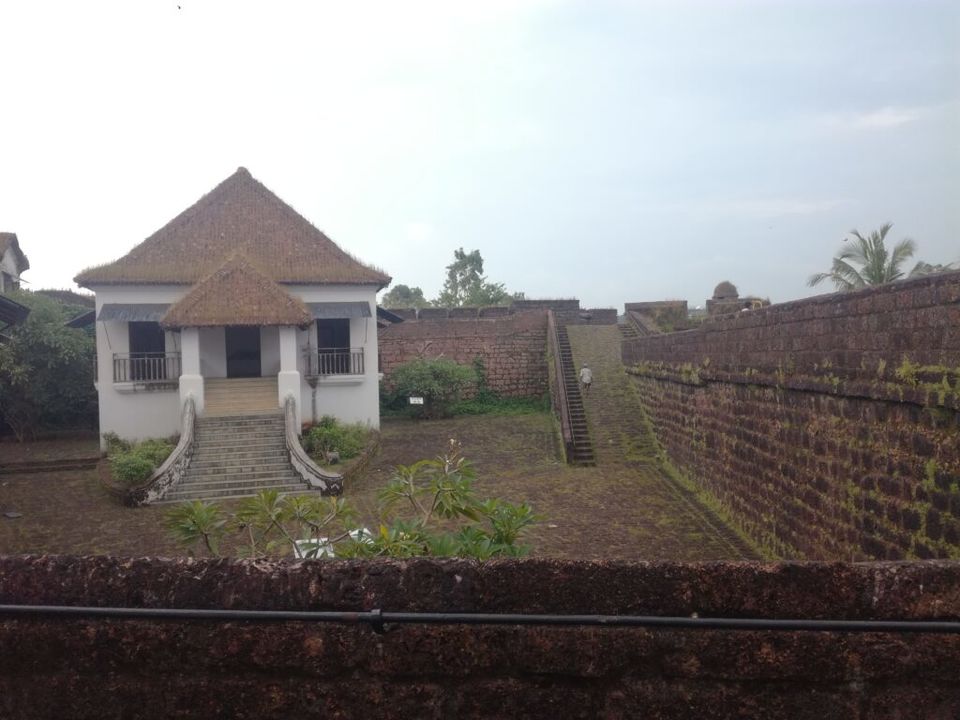 Reis Magos Fort Goa
It was built to keep away the invaders making their way up the Mandovi river to attack the Panjim. Newly arrived viceroy and dignitaries used this fort as a residence during Portuguese time
After losing its position for strategic operations in the late 19th century it served as a prison.
And now it is a well-preserved fort which serves as Cultural centre and art gallery. There is an exhibition hall inside the fort. The walls of the hall are hung with images of the historical relevance. We visited this place to get rid of the maddening crowd.
You need to trek for 600 mt before reaching the fort or else you can get into a small van that takes you to the fort entrance for free of cost.
Entry Fee For Reis Magos Fort :
Monday: Closed/Holiday
Tuesday to Saturday: INR 50/ Adult.
Sunday/ Government Holidays: INR 10 / person
Children below 8 years: No entry fee
Reis Magos Fort Timings : 9:30 am to 5:00 pm