I reached Amritsar early morning at 3:30 am by Bus from Delhi, took a bicycle-auto for Rs.30 to reach the Golden Temple. It is an advantage to reach early so that you can visit the temple before it gets crowded.
The legendary Golden Temple is actually just a small part of this huge gurdwara complex, known to Sikhs as Harmandir Sahib. Spiritually, the focus of attention is the tank that surrounds the gleaming central shrine – the Amrit Sarovar, from which Amritsar takes its name, excavated by the fourth Sikh guru Ram Das in 1577. Ringed by a marble walkway, the tank is said to have healing powers, and pilgrims come from across the world to bathe in its sacred waters.
The next stop was Jalllianwala Bagh, one can enter through a narrow gatehouse leading to an enclosed courtyard. This poignant park commemorates the 1500 Indians killed or wounded when a British officer ordered his soldiers to shoot unarmed protesters in 1919. Some of the bullet holes are still visible on the walls, as is the well into which hundreds desperately leaped to avoid the bullets. There's an eternal flame of remembrance, an exhibition telling stories of victims, and a Martyrs' Gallery, with portraits of Independence heroes.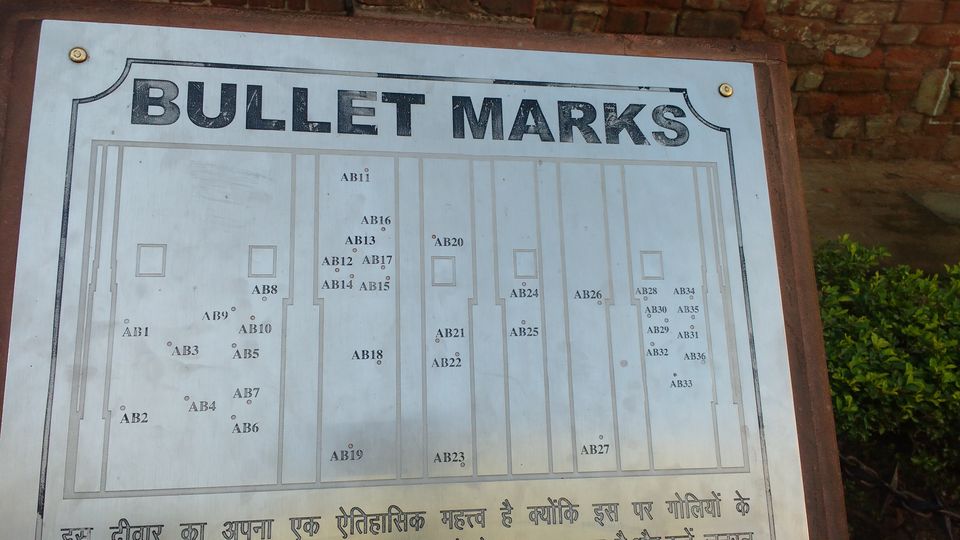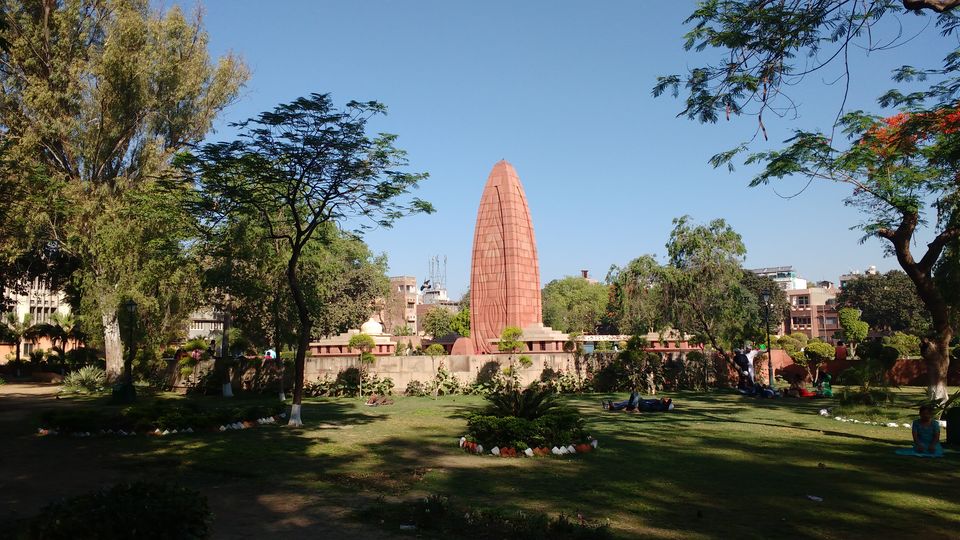 Outside Jallianwalah Bagh, there are plenty of guides are available who provides to-from Wagah tour for Rs. 100. Please make sure to take the contact number of the person when you pay the token amount. It's advisable to meet at the same plan mentioned on time so that you can reach the Wagah Border on time.
Popular Tourist Attractions:
- Golden Temple
- Jallianwala Baugh
- Wagah Border
- Khalsa College
Things to remember:
- Don't forget to try Lassi, Kulcha, and Chaat
- Bags are not allowed at Wagah Border, hence try to keep it at the Hotel
- If you reach Amritsar early morning and don't have a place to stay or hotel check in timings are at in the middle of the day, you can put your luggage at Golden temple clock room
The lowering of the flags ceremony at the Wagah border is a daily military practice that the security forces of India (Border Security Force) and Pakistan (Pakistan Rangers) have jointly followed since 1959. The drill is characterized by elaborate and rapid dance-like maneuvers, which has been described as "colorful". It is alternatively a symbol of the two countries' rivalry, as well as brotherhood and cooperation between the two nations. Similar parades are being organized at Mahavir/Sadiq border near Fazilka and Hussainiwala/Gandasinghwala border near Firozpur.