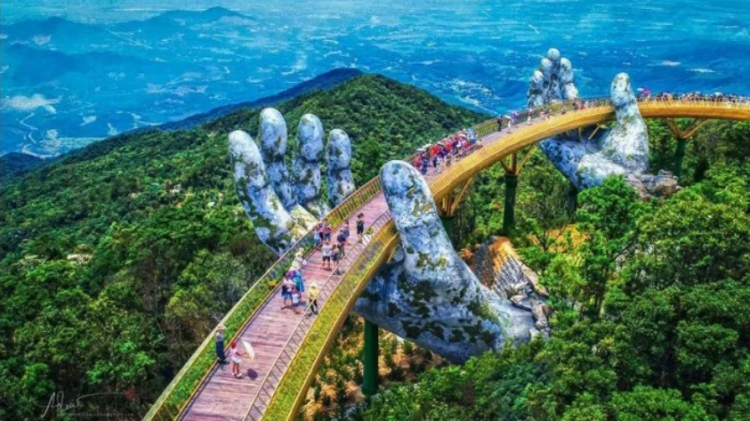 **This is a FAQs of the what, when, why, and hows that I'm answering first before getting into the more interesting details of my trip in my subsequent posts. If you want to go to Vietnam this is your go-to post, basically. Also, if you prefer VIDEOS over texts CLICK HERE**

Where?
Vietnam!!
A country in South-east Asia that is highly misunderstood (especially by Indians) to be a super tiny and majorly poor nation. But people, you are so wrong!
It has a coastline of about 3444 km (I'm not kidding, you can check Wikipedia. And if even that isn't enough you can go to Vietnam and experience the immensely long coastline yourself like I did!)
Why?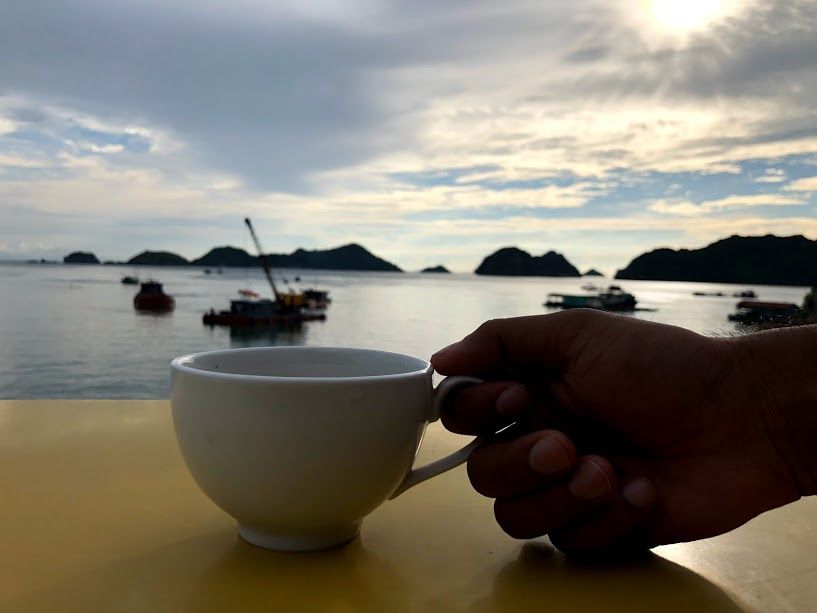 Now, this is a difficult question to answer. Not because I don't know why. But it's just difficult to make people understand why I'd choose a not so glamorous destination (in their opinion, not mine) to travel. I realised people are VERY ignorant about Vietnam in this part of the world.
Off the beaten track - Well, to begin with, I tend to do what others don't or usually won't. Almost everyone I know goes to Indonesia or Thailand. I want to go to those places too. And soon I will. But I just wanted to begin my backpacking journey with Vietnam (although, I think it began with Kerala. So let's just say my backpacking journey outside India.)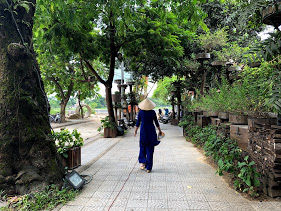 Vietnam has SO much to offer. It is the perfect country to start your exploration. People are super friendly, everything about the country caters to the backpackers' needs (there is so many backpackers area in Vietnam that I couldn't keep track).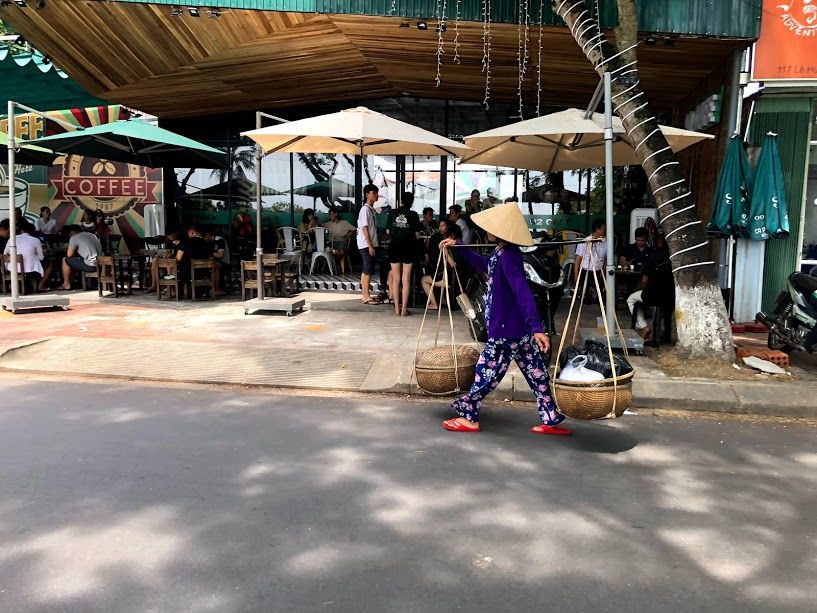 They have a rich history of culture, traditions, war, struggle, and more. I was simply in awe with everything the country has gone through and everything it is today.
And I quote a guy from Dublin, Ireland who I met on a boat while cruising through the floating markets in the Mekong Delta - "You've got the best country (to travel) in South East Asia."
And most importantly, it fit my student budget.
How Long?
I went for 1 whole month but believe me when I say it a month is NOT enough!! The country offers so much you need at least 2-3 months. I feel like I need to go back and explore the rest of it. Also, Just read in the newspaper today that there is a new bridge that opened in Da Nang a few days back that is absolutely gorgeous. And damn, I missed it. :(
Here's a picture in case you guys haven't seen it yet (although it's pretty hard to miss with all the social media coverage it has got.)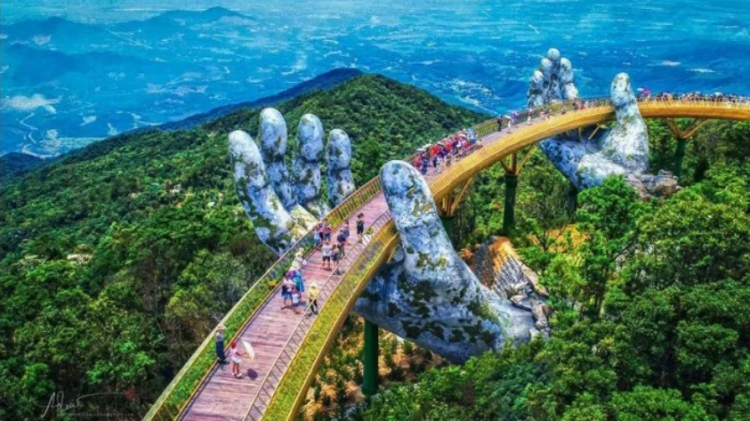 Budget?
Okay so here's the thing, most of my trips go out of the initial budget. I wanted to zip off the trip at around 60,000 INR inclusive of flight fare. But did that happen? Nada. But was it possible? YES.
So, there are a lot of places you can volunteer and get free accommodation and meals in exchange. Vietnam is a great place to volunteer because there is so much potential. There is a high demand for volunteers who can teach English. And I did just that! They prefer volunteers to stay for a longer period (say from a month to 3 or more.) I volunteered for 10 days only as I wanted to explore the rest of the country. But if you have more time in hand you can easily find places to volunteer.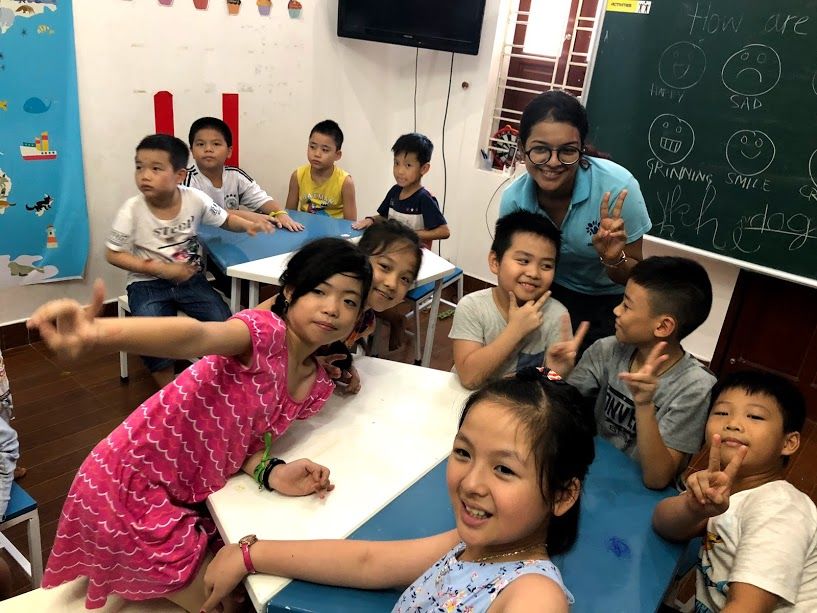 You can try sites like Workaway , Hippohelp etc. I used Workaway for this volunteering programme at a Summer camp in Vietnam. I had to pay a small fee for it but it was worth it. I have a one-year subscription now. So if anyone wants to volunteer somewhere can contact me. :)
However, I found out a better option much later. A more locale and expenseless option --- there are a lot of facebook groups that provide volunteering options. I don't know the authenticity and reliability of the posts but hey I had a Workaway host cancel last minute as well. But at least facebook groups would be free! In fact, there are a lot of Europeans and Americans who make a living by teaching English in Vietnam and get paid as much as 15-20 USD/hr. I myself got an additional opportunity to teach at an English school and earned 1900 INR in 1.5 hours. Good enough right? Considering it as an alternate career option.
I had planned 2 weeks of volunteering and 2 weeks of exploration. But I had to cancel my volunteering at another place because I couldn't fit it into my schedule. One month is NOT enough and I can't stress this point enough. And as I cancelled with the other host, I had to bear the expenses for one additional week which was the reason I ended up exceeding my budget marginally.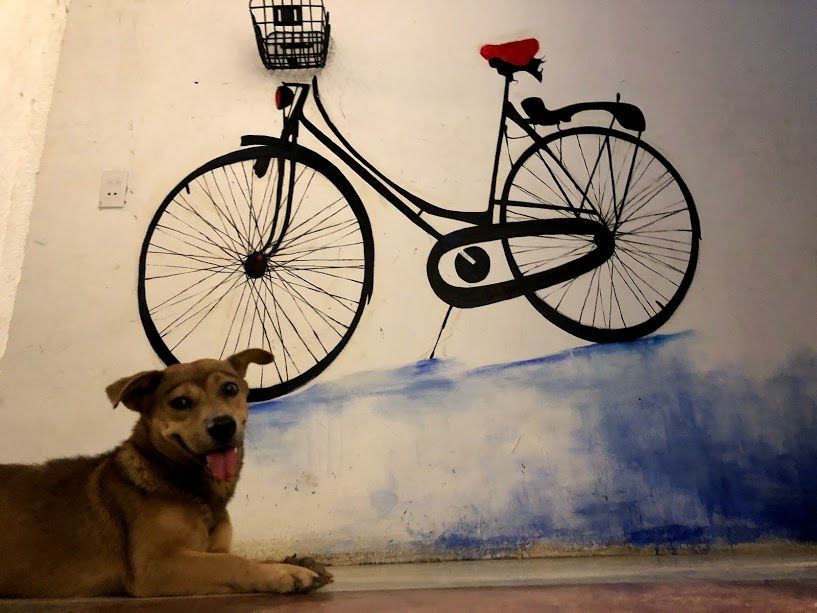 Money Exchange
Overnight I became a millionaire!!!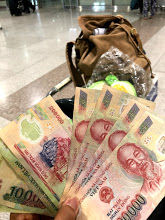 Yes, Vietnam has a weak currency but it is definitely not a cheap country.
1 INR = 330 Vietnam Dong.
I have honestly lost track of how much money I lost in the exchange.
1. Forex card - I didn't find them all that useful cause you lose out a lot of money as you can only load USD and then convert it to Vietnam Dongs.
2. Your normal bank atm/debit card will work there. You can use it for swiping as well as getting money out from the ATMs. BUT I'd recommend not using it to get money from the ATM as the cost for each transaction is very high. However, if you must then you can use the AGRIBANK ATMs in Vietnam. They have the lowest service charge (22000 Dongs = 66 INR). Or Saigon commercial bank (I think it doesn't have a service charge.)
But the downside is your bank in India will charge a lot. I used my SBI Global Debit Card and I had no idea I was being charged around 500 INR per transaction.
3. Take 50 or 100 USD or Euro notes - This is the BEST option out there. Cause you can easily exchange them and at excellent rates.
I'd suggest going to Ha Tam Gold Shop in Ho Chi Minh city. They give you the best exchange rates. In fact, their conversion rate is more than what Google will tell you. You'd see a long queue of foreigners there waiting to exchange notes. (I suggest not taking smaller notes like 20 USD or less as they tend to have lower exchange values)
How to travel around Vietnam?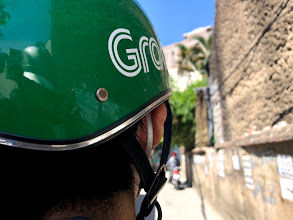 Grab, the local version of Uber is the best and cheapest option almost always. So download the Grab app beforehand or at the airport. But you need a local Vietnam number for the app to work.
Additionally, they have Grab bikes which are superb if you're travelling solo. It's quite a cheap and efficient way to travel (even with my huge backpack it was fine).
How to Get a SIM card?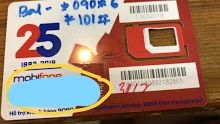 You can get the SIM cards right at the airport. But, I found them a little expensive.
So I got one from the backpackers' area in District 1, Ho Chi Minh City (District 1 kind of made me feel like I was in the Hunger Games!).
It cost me about 450 INR (150000 Dongs) for a month with unlimited internet and 100 mins of local phone calls. Decent enough, right?
Can You Travel Solo?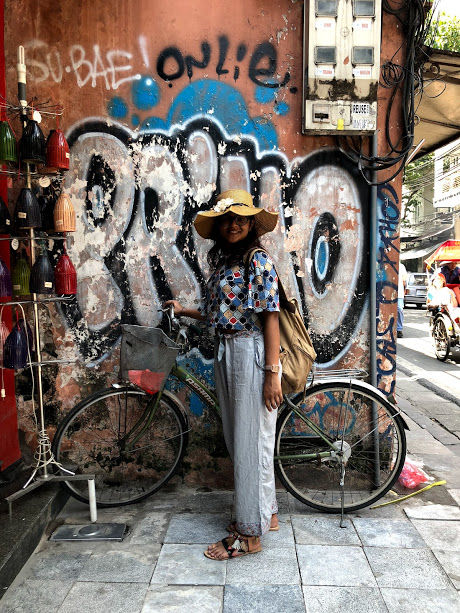 Being a girl I can vouch for this one. YES, you definitely travel Vietnam solo. It is a very safe and friendly nation. Due to the active participation of women in the army during the Vietnam war, women are highly empowered there and gender equality is very prevalent. In fact, you would see women do unlikely (as compared to the rest of the world) jobs like rowing boats, bus drivers, chilling by the road with beers (not a job, but just saying) etc. Besides, they are very warm and helpful towards foreigners and some of them even make you feel at home (more on this later).
So all you ladies pack your backpacks and zip-zap across Vietnam!
To follow me on my epic journeys around the world click here.