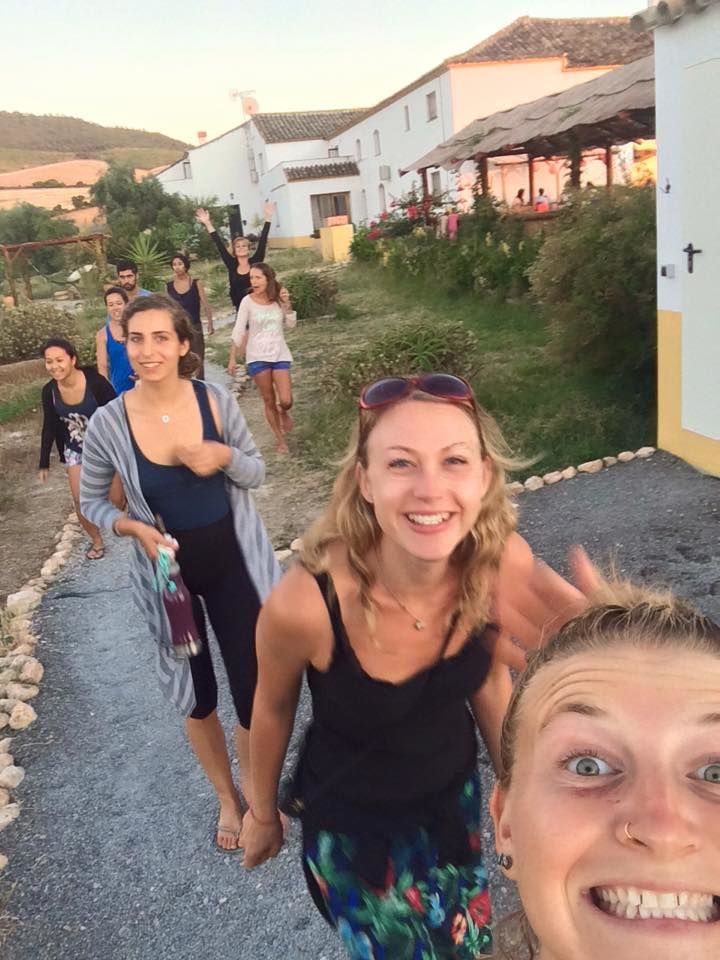 Why would you choose to work as you travel? In my case there are many reasons, most of which I've discovered as I've gone along.
In March 2015 I quit my perfectly good job working for an education charity and began travelling. I was in the middle of training to become a yoga teacher, and doing yoga every day was helping me to connect with what made me happy - yoga, teaching, travel and writing. I knew they were the things I should be building my life around, rather than trying to fit them in around everything else.
I came across the website Workaway, which matches volunteers with hosts. The deal varies depending on the host, but usually you trade anything from 12 to 36 hours of work per week for accommodation and sometimes food. I've combined Workaway placements with periods of solo travel and the odd weekend with friends. To my surprise I've found the time I've spent volunteering far more satisfying than solo travel. Here's why…
Being part of a community
I'm not sure I ever got to grips with the traveller "community". For me solo travel felt quite lonely. The culture is so transient that even when you meet people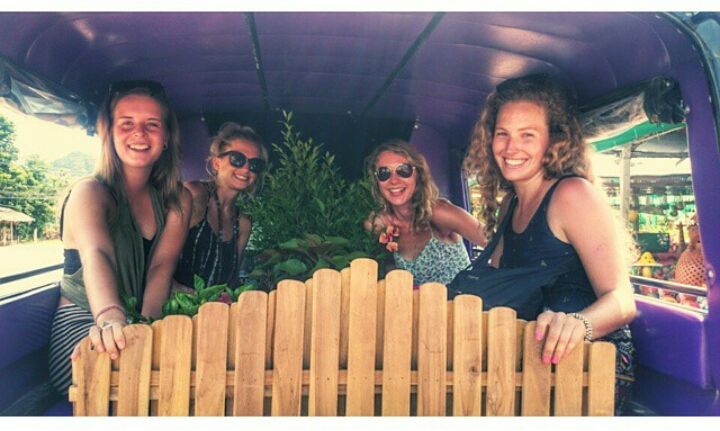 you really connect with, it usually only lasts for a few days. I'm not saying those connections aren't valuable - they are - but after a while I craved something more substantial.
Volunteering lets me build genuine friendships and connections with people. I enjoy having a bit longer in each place to feel grounded and get to know people gradually. I can chat to them naturally while we work, rather than racing through the standard "What are you from? How long have you been travelling for? Where are you going next?" script that seems to be the socially-accepted norm for meeting people abroad.
There's also the range of people you get to meet while volunteering. I may be biased, but I've found the volunteer community to be an incredibly generous, open and interesting group of people. I've learnt something from everyone I've worked with. In addition, when you volunteer in a place, you also get to know the local people who work there. Working alongside people is a very different and perhaps deeper way to get to know them than having a quick chat while they serve you in a bar.
Gaining work experience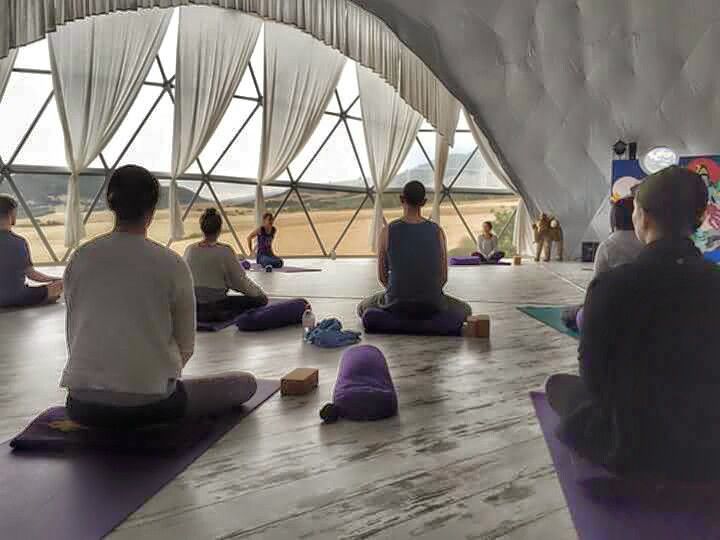 Although I wasn't qualified as a yoga teacher when I began travelling, since I completed my training May, I've made sure all of my placements include some time teaching yoga. This has been brilliant.
I've taught at a luxury yoga retreat, Suryalila Retreat Centre in Southern Spain. Here I've learnt from some of the best yoga teachers I've ever come across, and had the privilege of using top quality yoga equipment and teaching in the beautiful Om Dome, an incredible yoga hall inside a geodesic dome. I was thrown in at the deep end at Marina Yoga and Reiki in Thailand. Life was a little more rustic here, and I went straight into teaching a whole range of yoga and meditation classes, from lunar flow yoga to sound healing meditation. I also loved teaching at Moinhos Velhos, a detox and fasting retreat in Portugal where I really got to know the guests through working with them every day. I learnt how to build progressive sequences of classes to allow them to develop in their yoga journey through their time at the retreat.
All the time I've been doing this I've received valuable feedback on my yoga teaching. I've been able to experiment, take risks and learn as I grow as a yoga teacher. I'm working out exactly what kind of yoga teacher I am. I've realised that I want to run retreats of my own in the future, and so I'm deeply inspired by the places I work in. I'm learning so much about how the most successful retreats are run.
Saving money
This is an obvious benefit, but a significant one. Travelling can be an expensive business, even in places like Thailand where the cost of living is ridiculously cheap. Flights, visas, accommodation, food and insurance soon add up. Using volunteering to minimise your living costs is a great way to make this lifestyle more affordable.
The way I see it at the moment, I live in comfortable accommodation in a beautiful place, I have delicious organic vegan food prepared for me and I attend free yoga classes every day. All this is in exchange for work, most of which I enjoy. Admittedly maybe not the washing dishes so much, but there are definitely worse things I could be doing! And if I don't want to I don't have to spend any money at all.
There's also the option, depending on the hours you are volunteering, to make some money at the same time. I've done freelance writing while I've travelled, and I've met people who've run businesses on Etsy or eBay while volunteering. You may even find additional sources of income locally.
Having a sense of purpose
I enjoyed the experience of travelling and visiting new places, but especially when I was alone, after a while it started to feel a bit superficial. I'd visit somewhere, enjoy its beauty, take some pictures to post to Instagram, maybe write a little blog, then move on. I wasn't really sure why I was doing it, and I didn't like the nagging sense that maybe I was simply "collecting" experiences, or worse, visiting places so I could say that I'd been somewhere.
Instead, as well as gaining new skills myself, I enjoy the feeling of contributing to a place and a community when I am doing a volunteering placement. I always try to ask myself two questions: "What can I offer to this place?" and "What do I want to gain from being here?" This means that I am confident that there is a greater purpose to the experience.
Appreciating the downtime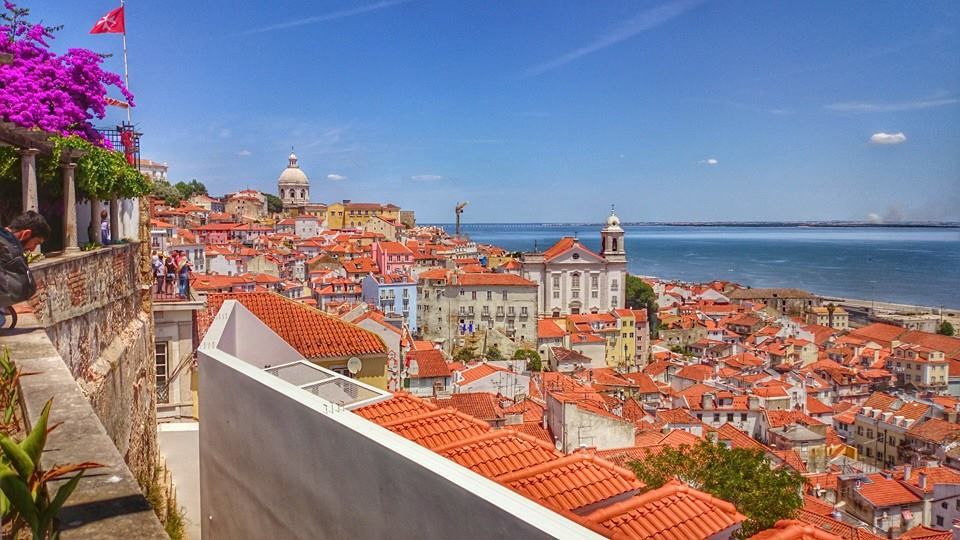 This is perhaps the most important, and most unexpected benefit of volunteering. I've found that when you're working, the thrill of having a day off, or taking a weekend to go and meet a friend for a city break is greatly intensified. I appreciate the time and think carefully about how I want to spend it. In Portugal I was able to meet friends in Lagos and Lisbon. In Thailand I spent my days off at the beach or treating myself to fresh coconuts and Thai massage. At Suryalila, I can either laze by the pool or explore beautiful Andalucia and seek out some vino and tapas.
All in all, much to my surprise, I've found work to be even better than play when it comes to travel. As Gandhi said, "The best way to find yourself is to lose yourself in the service of others."