Written by Shibani Bawa. Photographs by Ashish Chawla.
Just outside Cape Town, there are several wine producing areas set among beautiful mountains and scenery, and dotted with marvellous restaurants.

ONE OF THE MOST prominent wine producing countries in the southern hemisphere, South Africa has more than a 300-year history of producing wine. The country effectively bridges the gap between Old World and New World wines. While chenin blanc is the most planted grape here, South African chardonnay and sauvignon blanc are gaining international popularity. Amongst the reds, shiraz, cabernet sauvignon and merlot are all widely planted. However, the signature grape is the pinotage.
Indigenous to this nation, it is a cross between the pinot noir and hermitage (more popularly known as cinsaut). All these facts aside, you don't need to be a wine connoisseur to enjoy wine tourism in South Africa. Many of the wine estates offer wine tastings, tours, and cellar door sales. And most offer excellent restaurants, picnic facilities, accommodation, gift shops, art galleries, amphitheaters, and even wildlife experiences.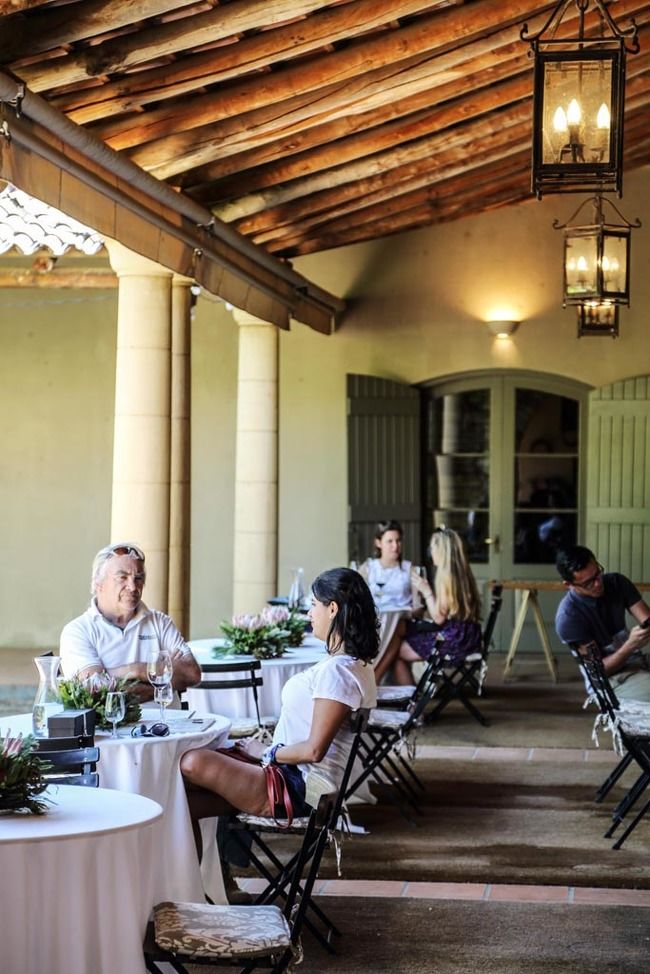 Tucked away in the southern suburbs of Cape Town, Constantia is where the first vineyards were planted in South Africa. There are just five estates here, namely, Klein Constantia, Groot Constantia, Buitenverwachting, Constantia Uitsig, and Steenberg. Located on the slopes of Constantia Mountain, these are worth visiting, especially if you're not keen on heading further out. The Cape Winelands, however, are some of the most breathtakingly beautiful in the world. Several of the wine routes are within an hour or less easy driving distance from Cape Town along the N1 from Cape Town to Stellenbosch. Home to over 200 wine producers in the valley, this is the country's leading wine area. The Franschhoek and Paarl wine routes are also worth exploring.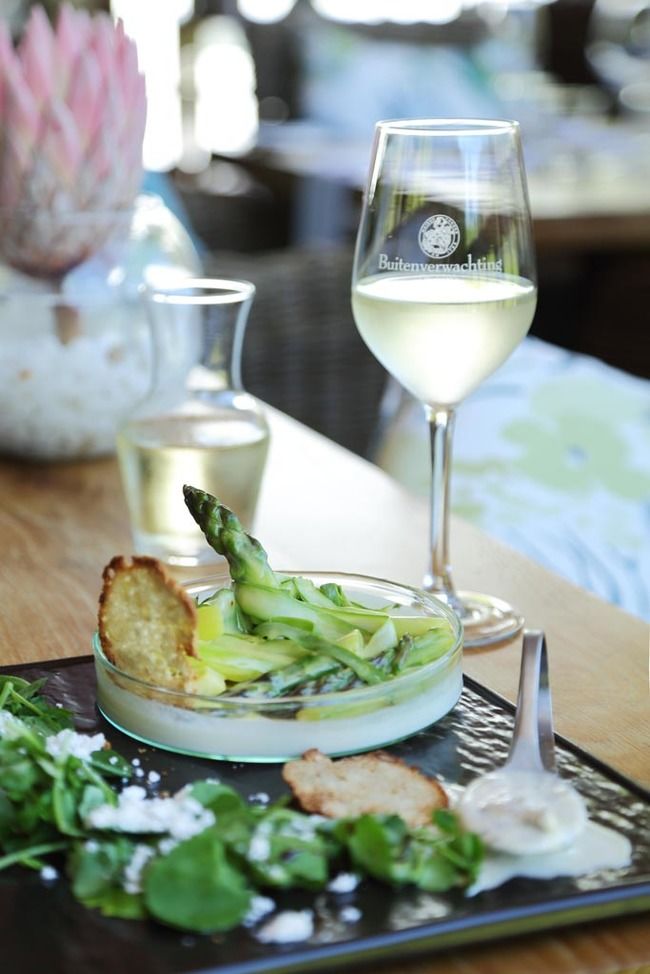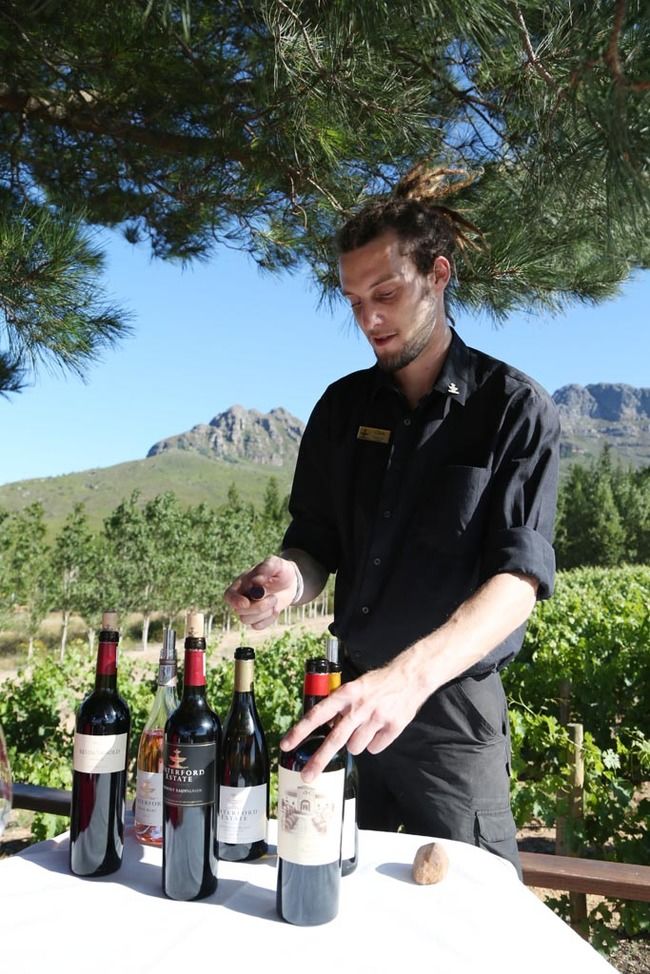 Apart from lucrative businesses for their owners, the estates offer a wide choice of cellars lined with top-class wines, and even a variety of locally produced cheeses, olives, export-quality fruit, and organic produce to sample and buy. The sheer beauty of the Winelands also lures photographers and artists to capture its magnificence, and make for ideal settings to host special occasions. The two must-visit wineries of note, also with their own excellent restaurants, guided tastings and gourmet shops, are Delaire Graff (delaire.co.za) and Fairview (fairview. co.za) which also makes world class cheese. Many estates offer behind-the-scenes tours to showcase the wine-making process, at the end of which you can enjoy some wine tasting and possibly food pairing as well, depending on your choice of tour. There are some, however, that conduct a tour of the wine estate in a safari type game viewing Landrover. At the Waterford Wine Estate (waterfordestate.co.za) guests are driven around the 120-hectare property that is situated on the slopes of the beautiful Helderberg Mountain. This is a particularly scenic drive since the Waterford has chosen to use only half of the total land for the planting of vines, in order to preserve and maintain the natural flora and fauna of the beautiful Blaauwklippen (blue stone) valley. We stop at a picturesque machan-like setting, with the gorgeous mountain backdrop and lush vines till as far as the eyes can see to enjoy some of the signature wines of the estate.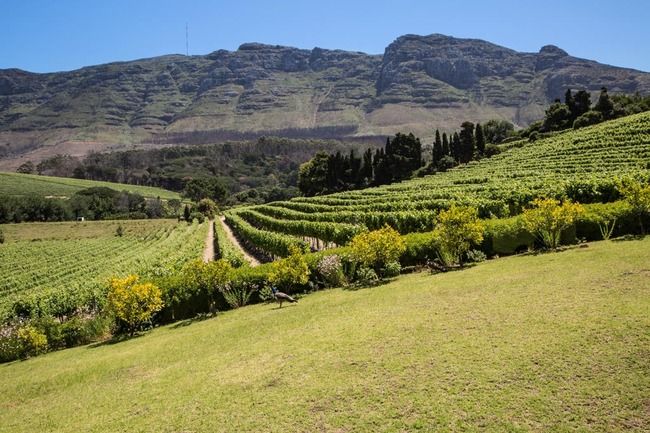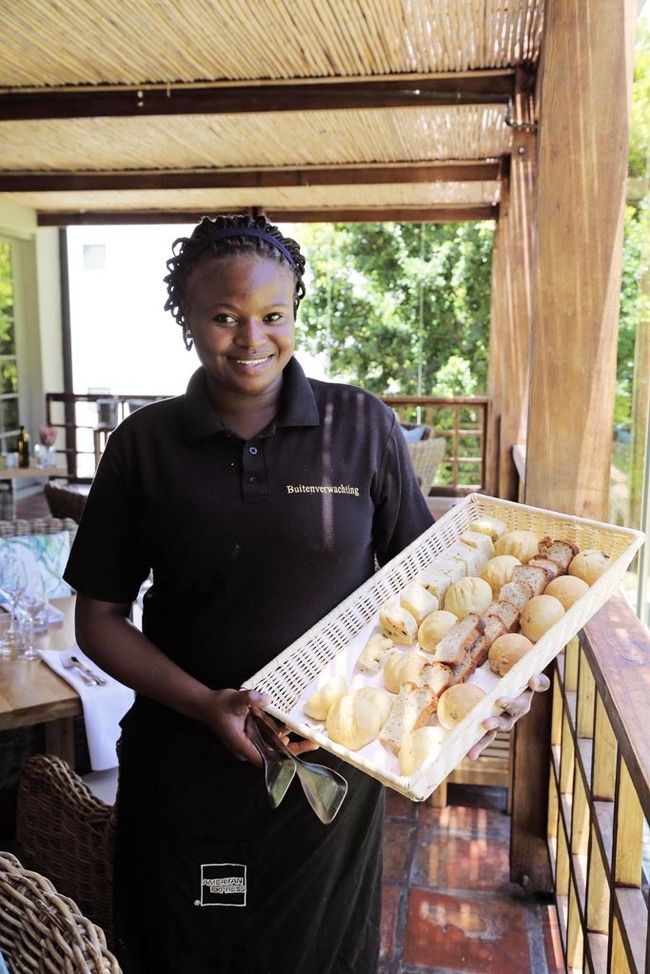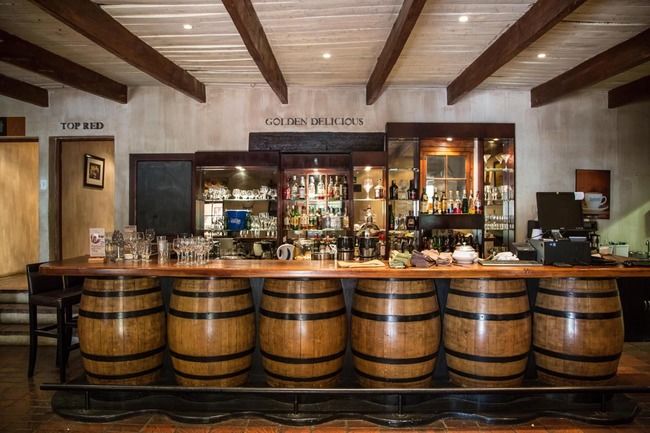 STAY
Wine lovers are spoilt for choice with accommodation in South Africa's winelands. From five-star hotels and luxury guesthouses, to Cape Manor houses and boutique style lodging, the following establishments offer the highest standards of service, quality, and comfort. You'll also find superb attractions such as restaurants and spas, and, of course, some of the country's fi nest fruits of the vine. We are greeted with a stunning rainbow at the Le Pommier Wine Estate (lepommier.co.za). Surrounded by Simonsberg and Groot Drakenstein mountains and a lake, the estate has a charming and rustic family atmosphere. Particularly a good choice when you're travelling with kids because there's a well-equipped play area along with a little petting club.
FOOD PAIRINGS
Like their international counterparts, many South African wine estates feature restaurants par excellence. This is where current trends like slow cooking and farm-to-table concepts can be enjoyed to the fullest. Sit back and savour lazy lunches and delicious dinners in beautiful surroundings, with innovative wine pairings. Take your pick from fine dining to earthy settings. Choices are unlimited, but we will just list a few to showcase the kind of culinary experiences that you can expect.
BUITENVERWACHTING
The name may sound like a tongue twister for those who are not familiar with Afrikaans, but it simply translates to 'beyond expectations'. Living up to its name, the restaurant serves beautifully plated lipsmacking food and eyefuls of gorgeous vistas including horses basking in the sun and pretty pheasants strutting about gracefully. The restaurant that is situated in the original thatch-covered and white-washed Cape Dutch building, caters for relaxed and deli style lunches and dinners, but also offers a limited selection of fine dining dishes. If you're looking to try venison anywhere, this is the place to have it. We have the most flavourful springbok with port wine sauce, almond crème fraiche potato, baby beets and carrots, celeriac and vanilla confit.
GROOT CONSTANTIA
Groot Constantia is South Africa's oldest wine producing estate and houses two restaurants (Jonkershuis and Simon's), a museum, art gallery, and, of course, an award-winning selection of wines, all available for tasting. Jonkershuis (jonkershuisconstantia.co.za) boasts a choice of seating options from private dining, to intimate indoor fire-side dining. Since it is windy on the oak lined front lawns, we choose to sit in the covered courtyard. While salads, handmade pastas and Cape Malay fish mentioned on the blackboard menu are all delicious, the rustic pork pie served with delicious sweet potato and baby carrots hits the spot with the very first bite. grootconstantia.co.za
TERROIR AT KLEINE ZALZE
Located on Kleine Zalze farm, famous for its award-winning Chenin Blanc and Shiraz, Terroir has been consistently winning awards and acclaim for food and wine pairing. Head Chef Michael Broughton and his team in the kitchen as well as waitrons offer a memorable experience at this upmarket restaurant. You can expect a well-portioned five-course meal starting with a bubbly and artisanal bread. The amuse bouche of panko crusted mozzarella is paired with the Chenin Blanc; chilli garlic and mangosteen butter infused prawn risotto paired with chardonnay; sous vide fish in dashi sauce, rice vinegar and sake paired with chardonnay; and round off your meal with the most delicious desserts. Wines are selected on the basis of quality and their ability to stand up to the depth and intensity of the sauces that define Broughton's French-based cooking style. Special and vintage wines are listed separately on two blackboards, including wines that customers may not generally be able to source without being in the know. kleinezalze.co.za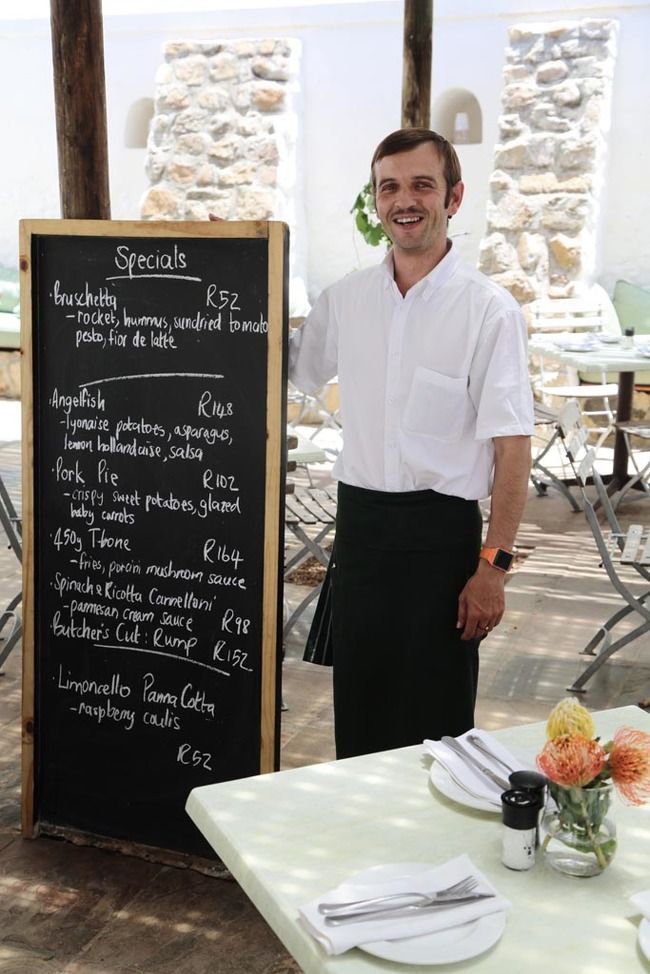 WINE SHOPPING
While you can buy wines at almost any wine estate that you visit, there are enough other options that give you a choice of different cellars. The Klein Karoo Wine Shop, for instance, stocks wines from most of the regional cellars like Grundheim, Karusa, Doornkraal, Kingna, Triple T, De Krans, Boplaas, Calitzdorp, DuSwaRoo, Peter Bayly, Axe Hill, Herold, Fernskloof, Excelsior and Southern Cape Vineyards.