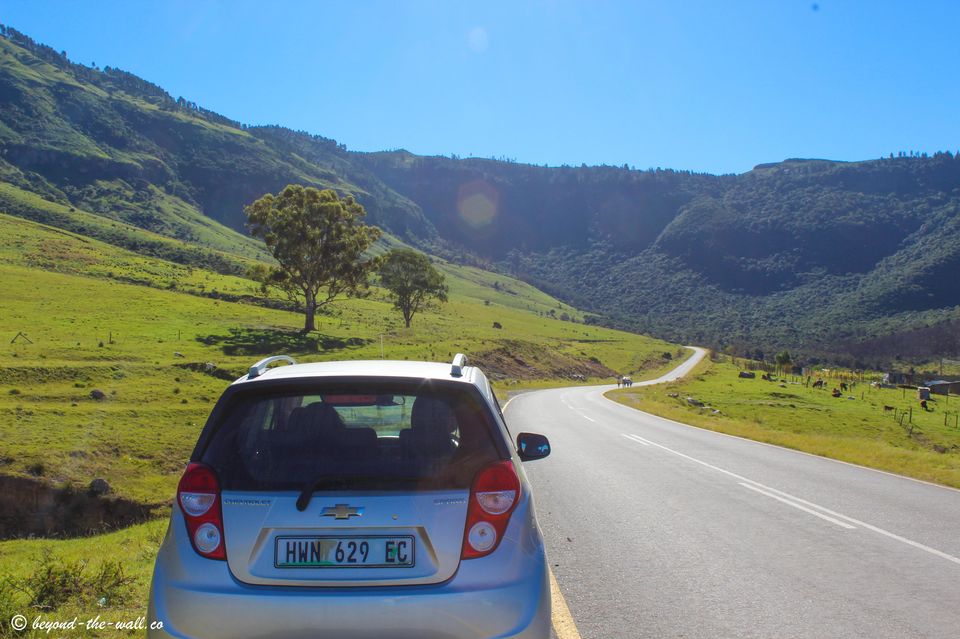 A road-trip in South Africa is the stuff of dreams. The impeccable roads coupled with ever-changing landscapes make it a breathless adventure tailor made for those who love long road trips.
The "Garden Route" that runs along the Southwestern coast, where tall cliffs plunge into the Indian & Atlantic Ocean, is the most famed route for driving and features in almost all itineraries. On the other hand, the mother city of Cape Town is the usual start or end point of such journeys wherein travelers come in plenty. With the city facing one of the world's worst water crisis and the "Garden Route" getting overcrowded, it's probably time to look elsewhere.
The good news is that there is no shortage of incredible routes filled with equally brilliant vistas in South Africa. Our 12-day itinerary will take you through an inland route that very few tread on but rewards you with a trip that'll you sing praises about.
Kick start your South African sojourn by flying into East London from Jo'burg or Cape Town, wherever your international flight lands. Kulula, Safair, and Mango run regular budget services to East London.
Pick up your rental car at the East London airport, which is served by all major car rental companies like Avis and Hertz. Chintsa, a laid-back village on the aptly titled 'Wild Coast' is less than an hour's drive from the airport. The village, the heart land of the Xhosa tribe, features unspoilt white sandy beaches, dunes, lagoons, and rivers. Enjoy languorous local meals, head off on horse rides on the beach, learn to surf, or down a few beers at local breweries.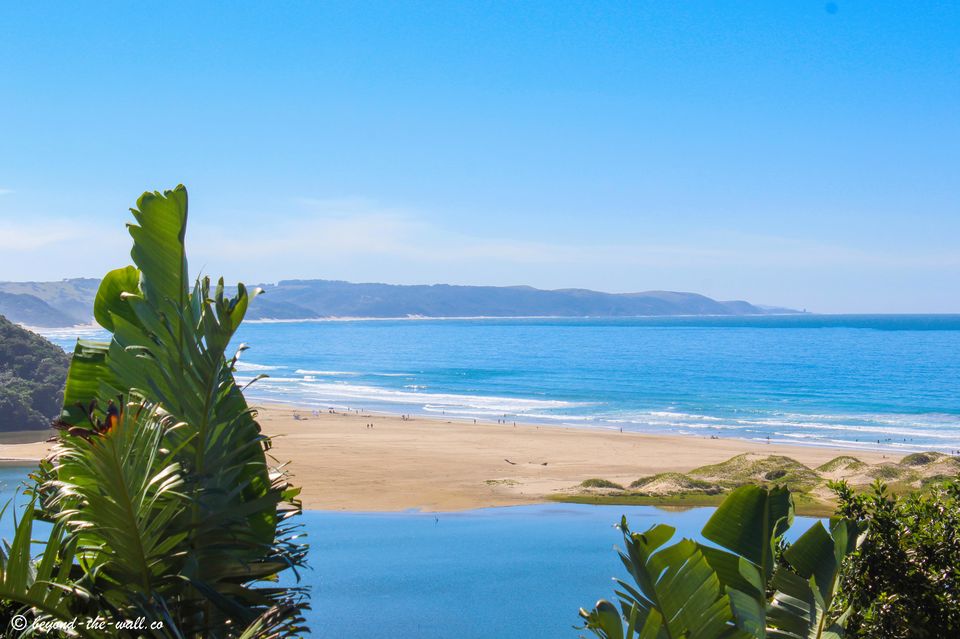 Stay: Buccaneers Lodge & Backpackers comes highly recommended no matter what budget you're on. The fun, hip 'lodge' is the place to be in the village. Choose their budget double cabin if on a tight budget or their private sea-view deluxe suites if INR 5000 per night flies with you.
After getting yourself a tan and catching a few waves, shift gears and travel inland to the "Shire", a lush-green mountain surrounded with thick forests that will remind you of Lord Of The Rings. It is believed that Tolkien's portrayal of "Mirkwood" is based on the forest in Hogsback, where he was born.
After getting yourself a tan and catching a few waves, shift gears and travel inland to the "Shire", a lush-green mountain surrounded with thick forests that will remind you of Lord Of The Rings. It is believed that Tolkien's portrayal of "Mirkwood" is based on the forest in Hogsback, where he was born.
An easy two and half hour drive from Chintsa, Hogsback is the perfect place to slow down. Hike through its forests trails, chase spectacular waterfalls, absorb the beautiful views of surrounding mountains, and indulge in an evening braai - the traditional African barbecue. Past midnight, venture out of your room and spread a blanket to catch the Milky way in all its glory.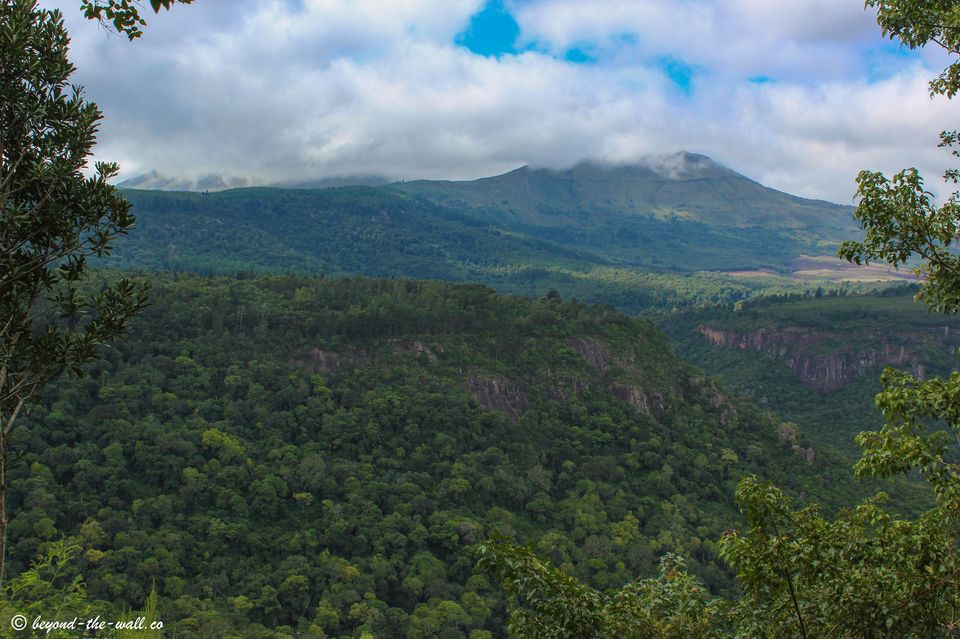 Stay: Away With The Fairies, a hostel-cum-lodge featuring everything from dorms to wooden cabins, is situated at the start of the forest trail. The views are outstanding, food is decent, and is Insta-famous for its "edge of the world" bath-tub!
Even though it is among the country's biggest cities, Port Elizabeth has always slipped under the tourist radar. But, with a beautiful waterfront, an intriguing history, excellent collection of arts, and easy access to Addo National Park, it is a stop worth taking.
Visit the Donkin reserve to get a panoramic view of the city. Collect a tourist self-guide booklet to take a walking tour of Victorian era buildings nearby. On the second day, drive an hour to the North Gate of nearby Addo National Park where you can indulge in a self-driven safari. You're guaranteed to spot a ton of African Elephants, Kudus, Zebras, Giraffes, Wildebeests and some predators if lucky. In the evening, watch the sunset from nearby Sardinia Bay reserve where large sand dunes crash into the ocean.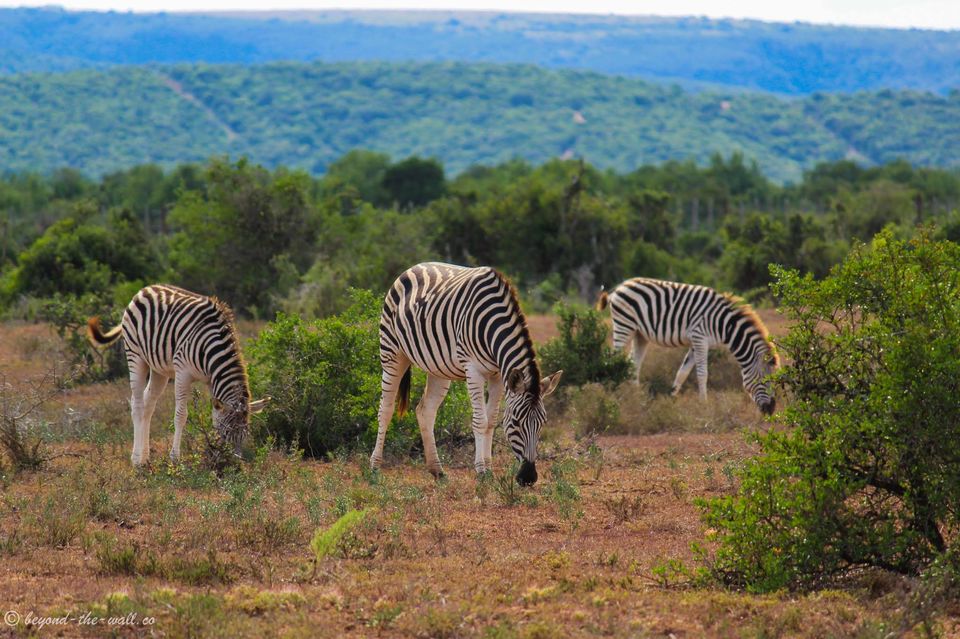 Stay: AirBnB apartments are the best value choice in Port Elizabeth. This 1860s apartment is located right next to the lighthouse from where all walking trails begin and has an excellent harbour view.
Start early from P.E as you'll be embarking on a long 4-hour drive to the 'Ostrich Capital Of The World', Oudtshoorn. As you get closer to the main town, you'll be greeted with Ostriches running about in farms on either side of the road.
On the first day, restrict yourself to visiting an Ostrich farm in the region and treat yourself to the region's speciality Ostrich burger (if you're up to experimenting). On the second day, visit the infamous Cango Wildlife Ranch where more than 100 species of animals are conserved with care. Apart from spotting Madagascar Lemurs, Cheetahs, and Giant Tegus, you can test your mettle by diving in a cage surrounded by Nile Crocodiles. If time permits, drop by the 'Cango Caves' that are as much as 20-million years old!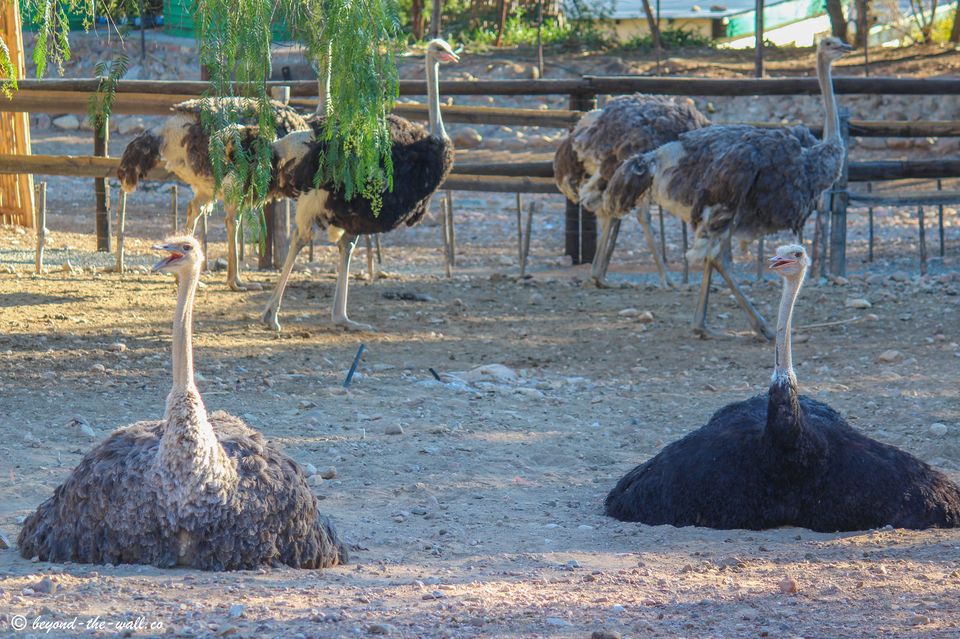 Stay: The Villa Ora Guesthouse is situated in the heart of the town and priced very reasonably. Rooms are spotless, bathrooms are clean, and the hospitality is good.
The drive from Oudtshoorn towards the tiny hamlet of Barrydale takes you along the spectacular Route 62 where the landscape changes dramatically from lush greenery to a semi-arid desert. The road is visible for miles endlessly with not a soul in sight.
On your drive, stop at Calitzdorp, dubbed the 'port wine capital of the world', to partake in free wine-tasting along with a delicious lunch cooked with farm fresh produce. De Krans Estate produces some of the finest wines in the region and features a much-loved deli with outdoor seating.
Once you arrive into Barrydale, settle in and spend the remaining time walking about the sleepy town, indulging in long lazy brunches, and gorging on its famous milkshakes. Although it doesn't have "sights to see", you'll be tempted to settle here forever.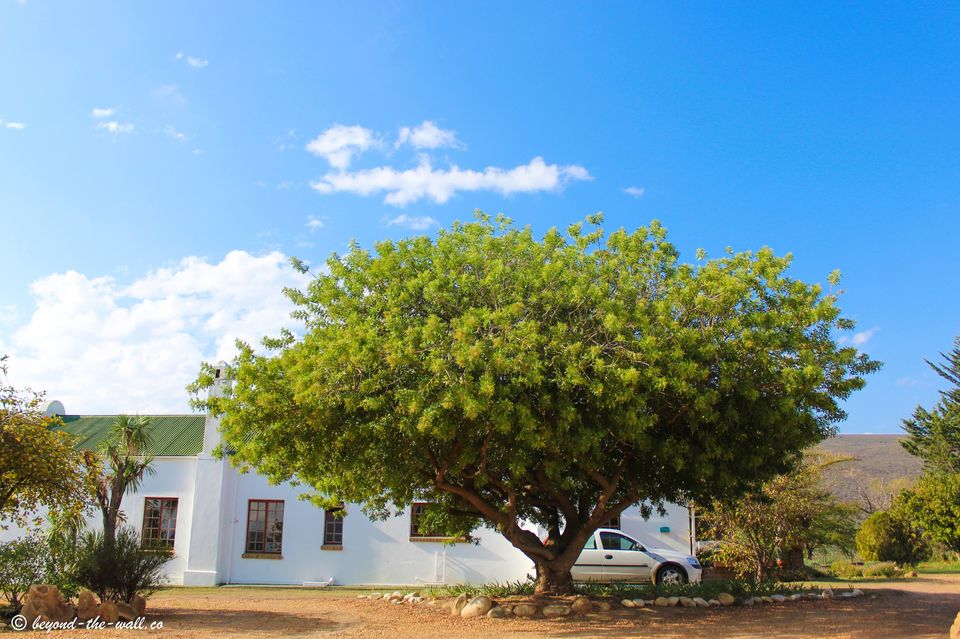 Stay: The Blue Cow Barn is a boutique family-run farm stay that has been beautifully redone to suit your needs. It comes with a kitchenette, an outdoor seating, and a family dog to play with.
Instead of heading all the way to Cape Town to end your trip, drive upto the wine region surrounding the Western Cape where you can bring your roadtrip to a ceremonious close. Stellenbosch, an enchanting town surrounding by the winelands and mountainous nature reserves, is the ideal place to up the ante and spoil yourself a bit after a long winding drive.
The Dutch-era town is lined up with an array of art galleries, boutiques, and cafes where you can spend hours gorging on great food. Stay in a vineyard wherein you can take morning walks with unbelievable views to savour, taste copious amounts of wine, and celebrate life the way South Africans do. Stellenbosch also features a ton of restaurants run by Michelin-star chefs - an attraction in itself. If you're a wine connoisseur, we recommend heading to Tokara which produces delightful wines.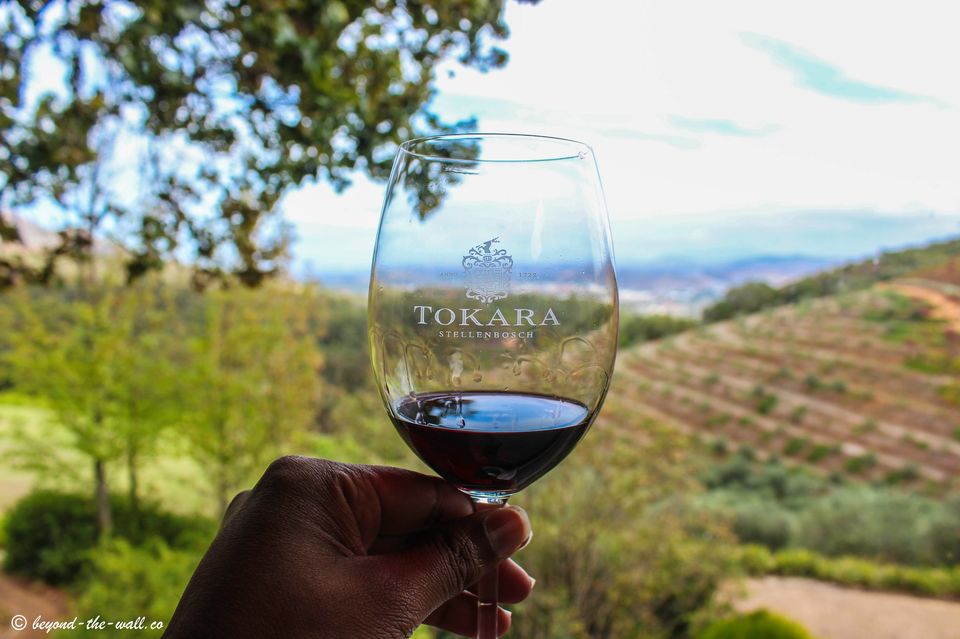 Stay: On a medium budget? Marianne Wine Estate is your go-to place. At less than INR 5000, you'll live in a king-like vineyard accommodation. Got money to splurge? Opt for the highly rated Asara Wine Estate & Hotel - you'll be spoilt rotten.
Gather all your memories from the road and head to the Cape Town airport located a short 30 minute drive from Stellenbosch, drop off your car, and head back home to tell tales of a road trip you won't forget.