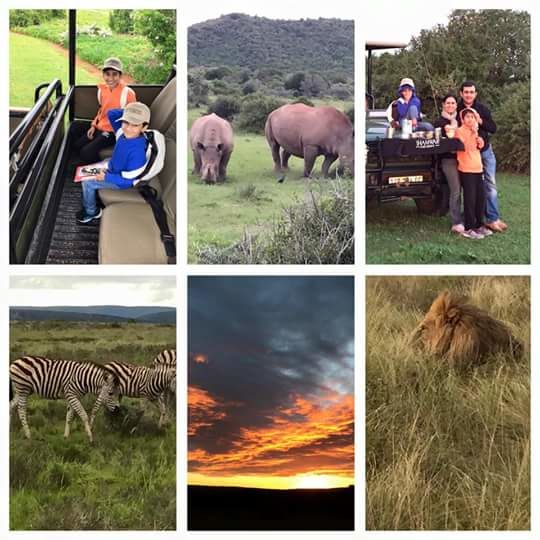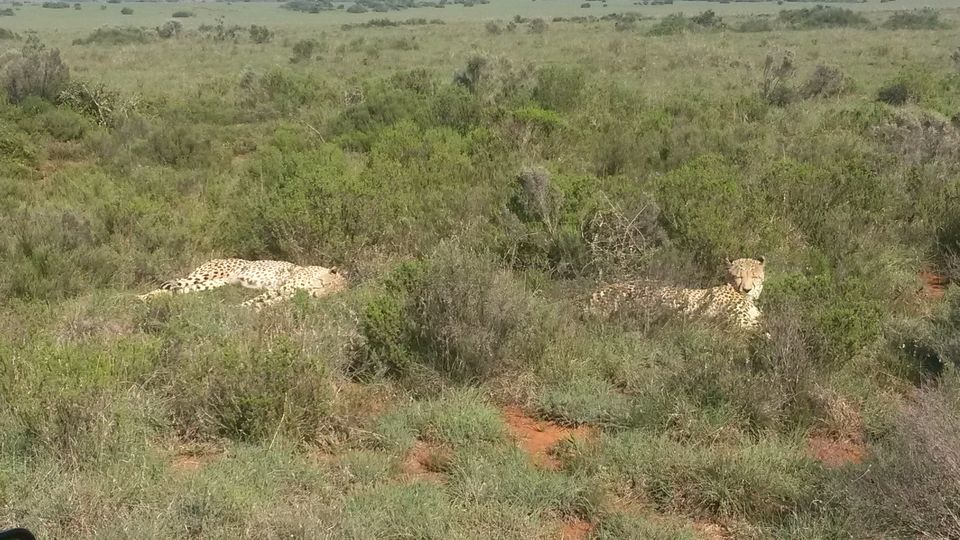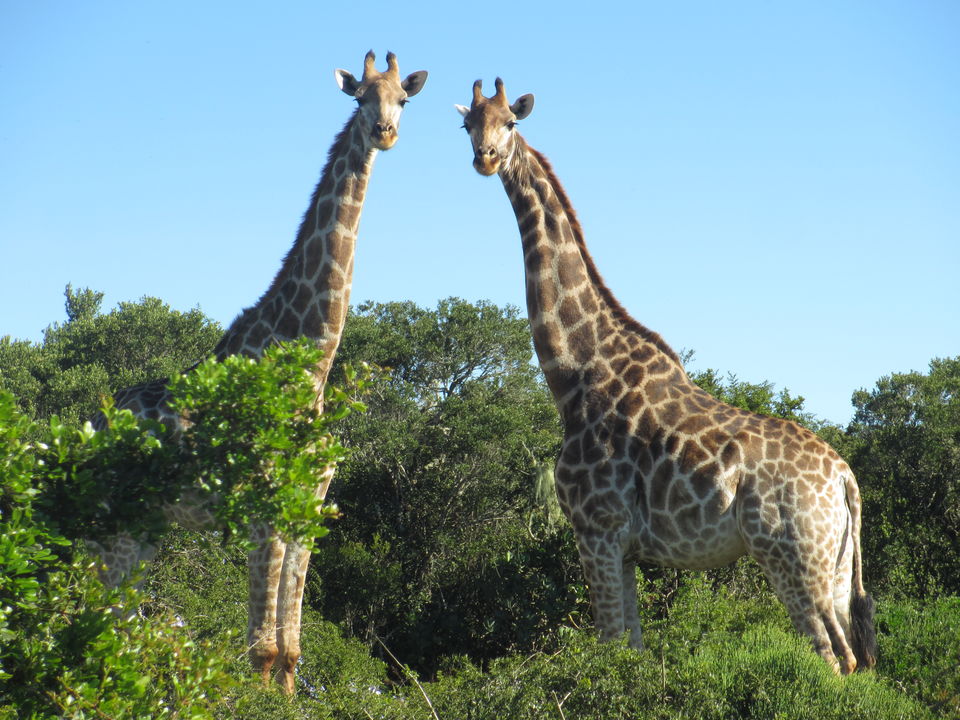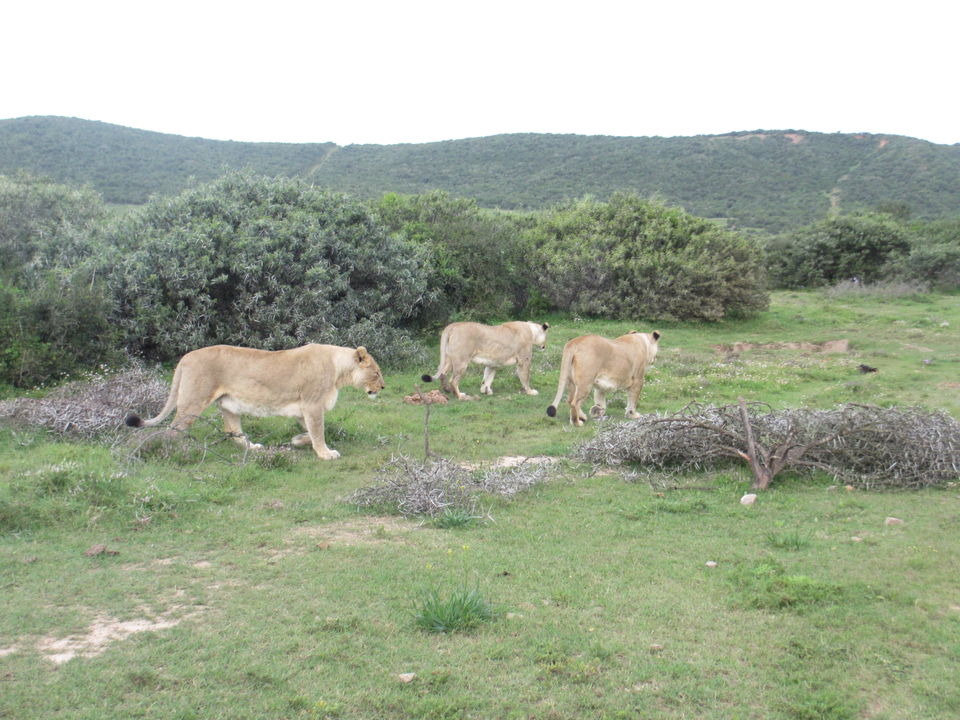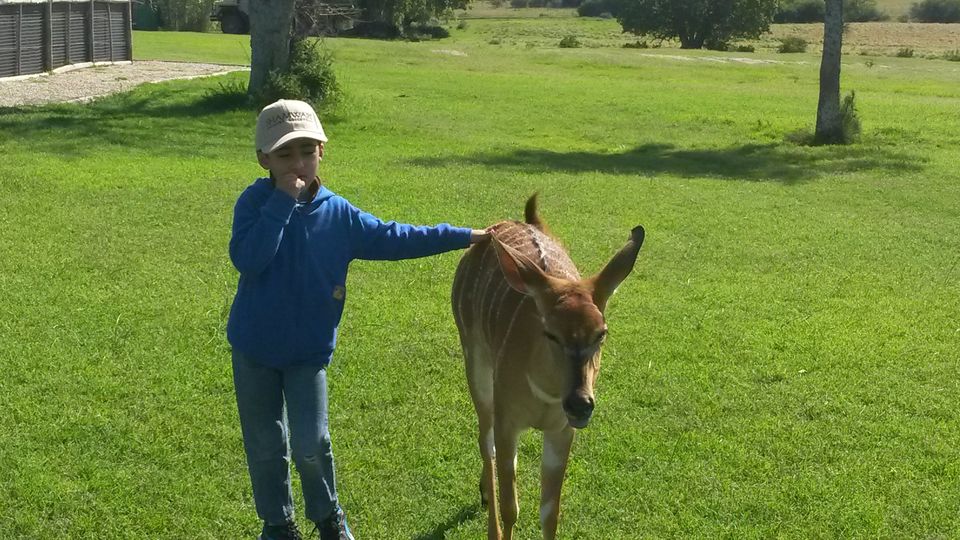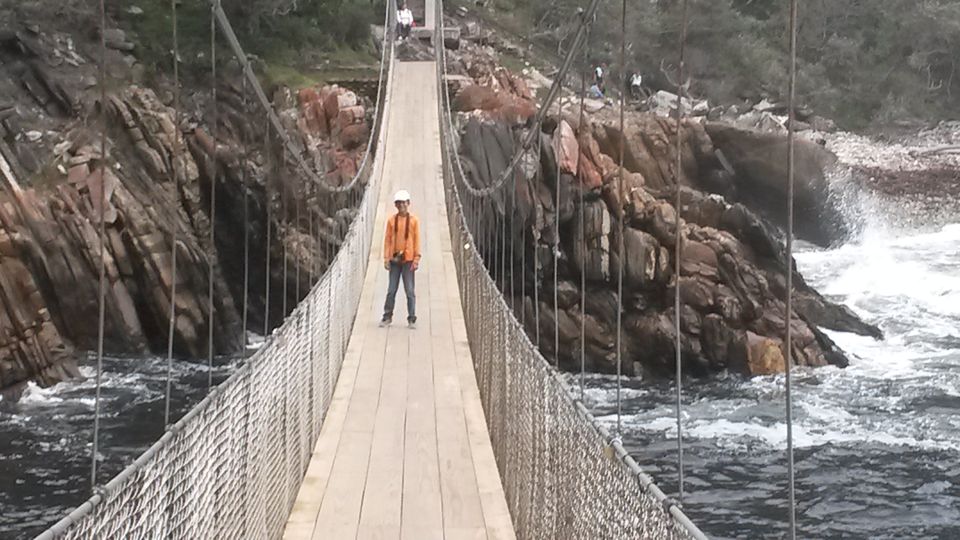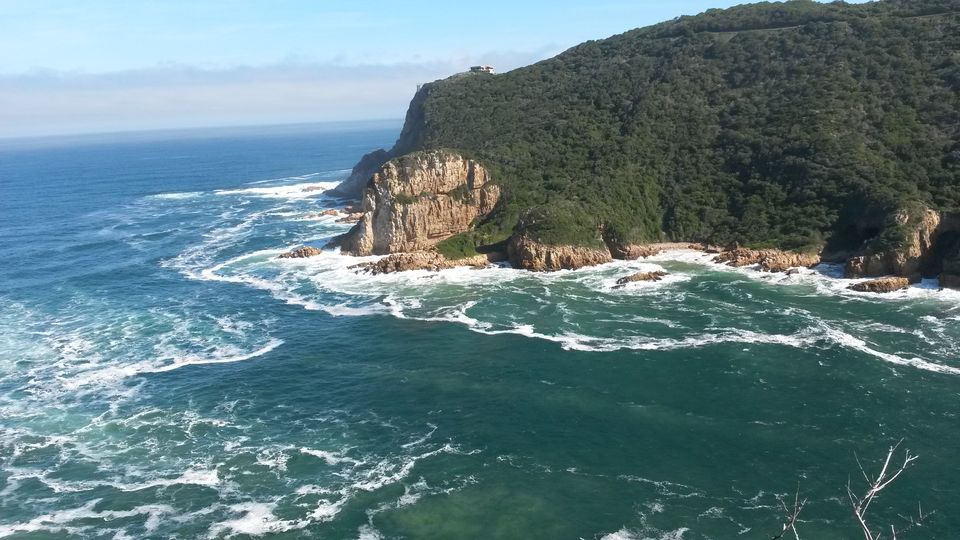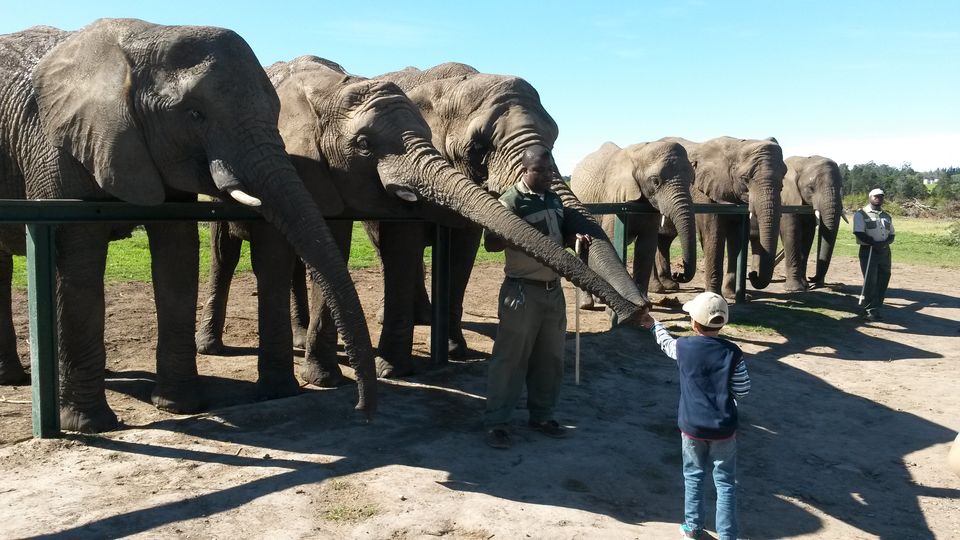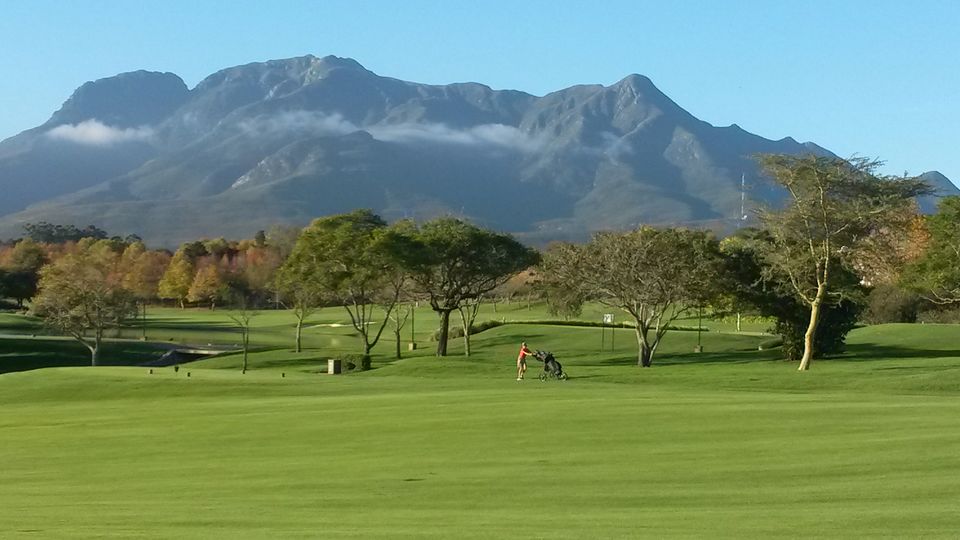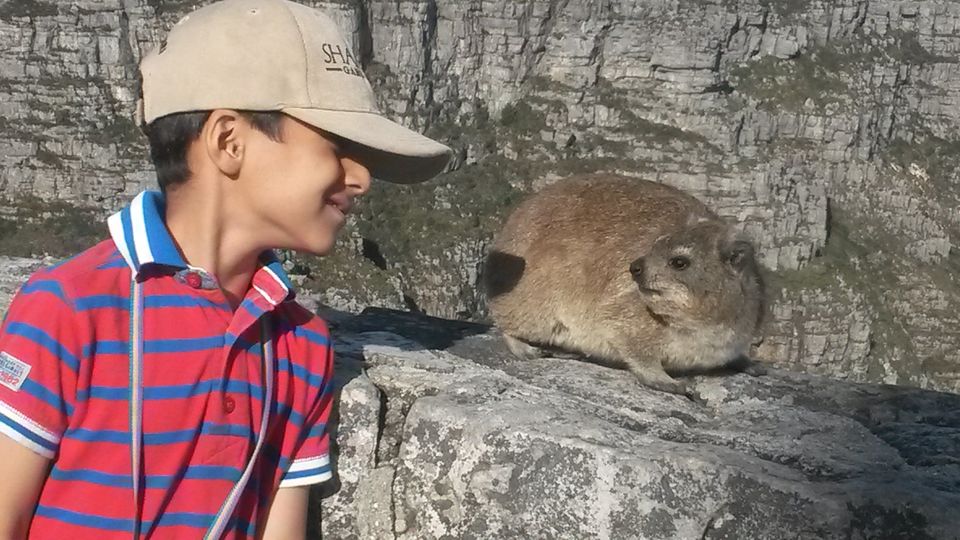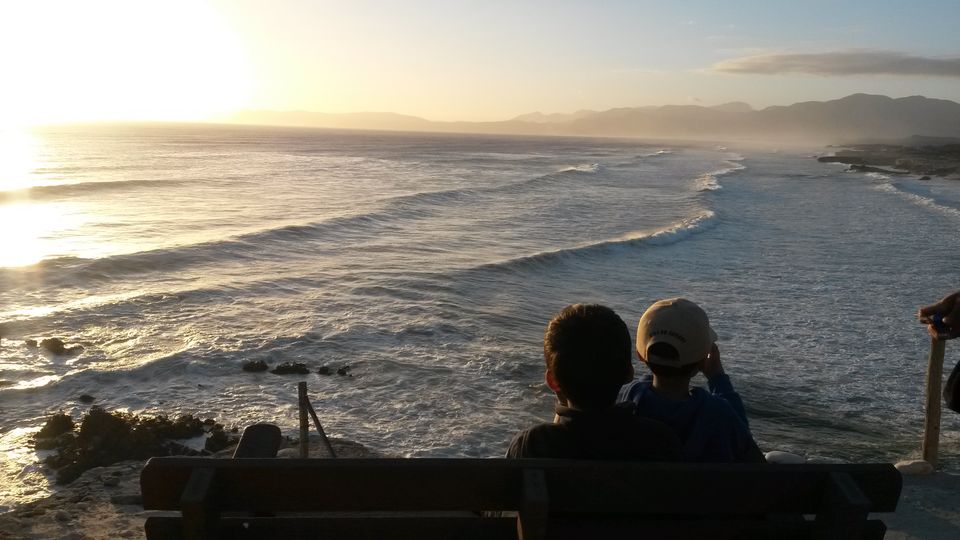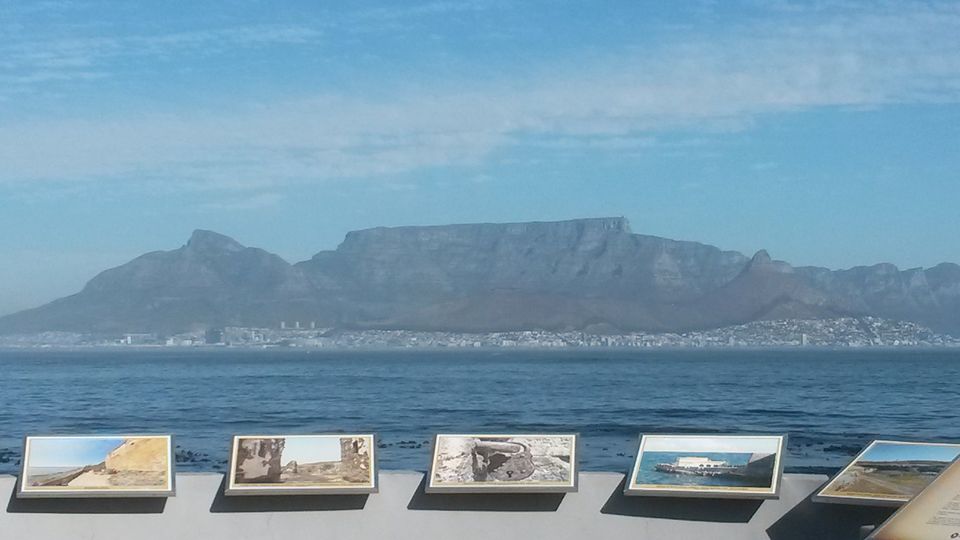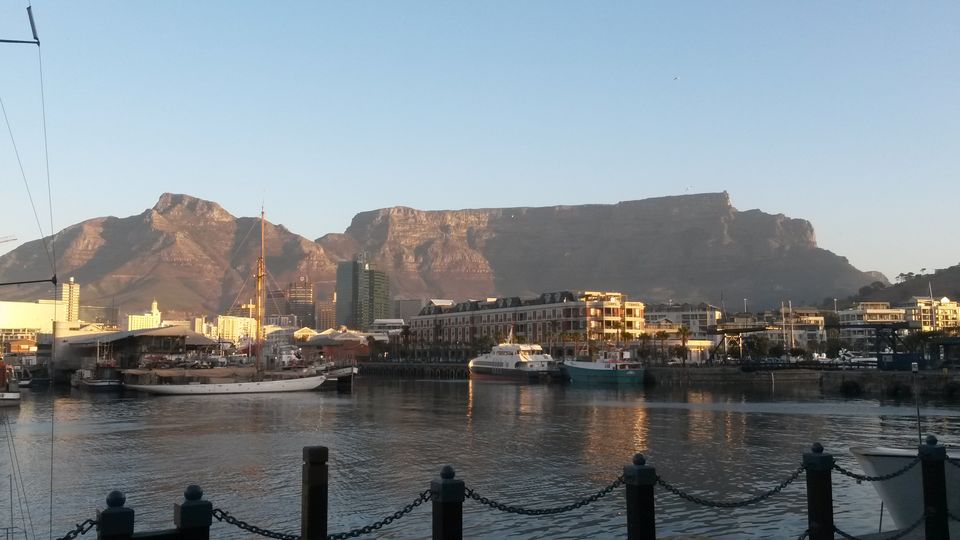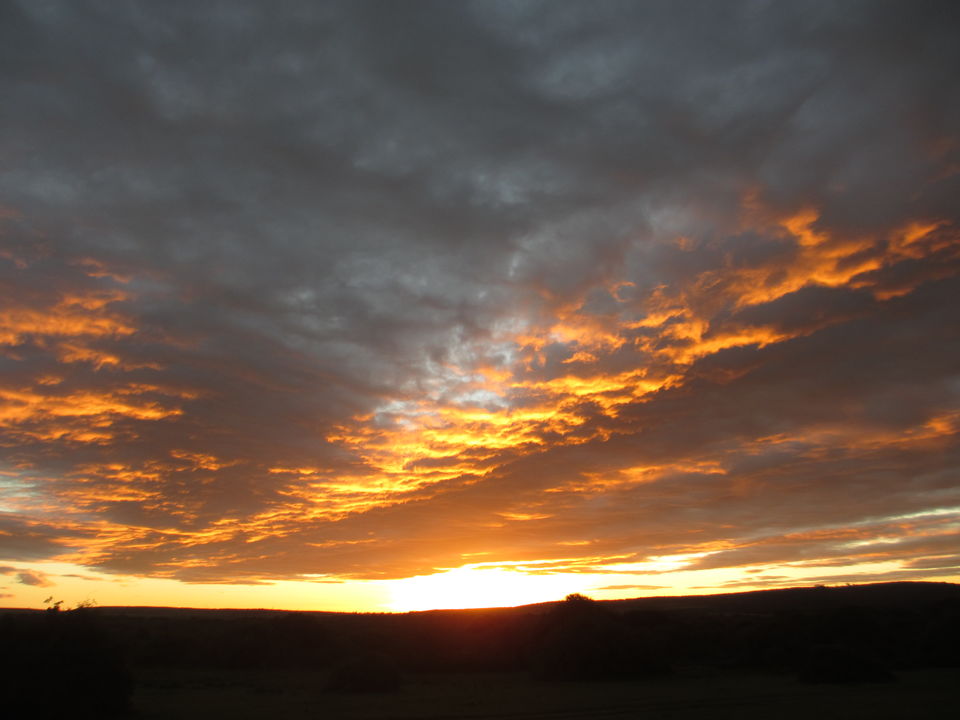 When we were planning our family summer vacation, we weren't really sure what we wanted to do. My husband had a work trip to Cape Town, so we decided to work around this and plan the holiday around this work. We (my husband and I) had been to South Africa before but the kids hadn't. As the holiday started taking shape, he decided to can the work trip and make this a pure family vacation. Best. Decision. Ever. Because this turned out to be the Best. Vacation. Ever.
Why we did what we did?
We had only 10 days to spare, so we knew we had to keep it simple and avoid too much travelling. Plus we have a 5 year old, which meant we had to pick a game reserve that would allow him on the game drives. Plus, we wanted to go to places in SA that neither my husband nor I had been to before. And just in case that wasn't enough, once we landed in South Africa, we didn't want to take any flights – we wanted to be on the road till we flew back. Tall order, you think? As our luck and the incredible diversity of this country would have it, it wasn't a tall order at all. The only spot of bad luck we had was that South African Airways decided to pull its flights out of India at the last minute. Which meant, we had an arduous journey to get there. No matter. The rest of it more than made up for it!
On Safari
We started our sojourn from Mumbai to Port Elizabeth, on the southern coast of South Africa via Dubai and Johannesburg. On arrival in Port Elizabeth, we drove an hour eastward on the Eastern Cape , to a game reserve called Shamwari, a 25000 hectare privately owned Big 5 game reserve with 6 lodges ranging from child friendly to exclusive luxury. The one we picked was the Riverdene Lodge, because on our hunt for child friendly game lodges in SA, this one came out tops. And it fit into our stringent laundry list of holiday requirements (see above). Riverdene more than lived up to its reputation of being one of the top family friendly game lodges in the country. We were given 2 interconnecting rooms, each identical to the other and much to the delight of my kids, two bath tubs. The lodge had books, and games, a kids play room, a park, a pool (we couldn't swim as it was the start of winter and it was too cold) and most importantly, from a grateful mom, a kids food menu!
Topeko, our ranger, took us out on the perfect first game drive – zebras, Oryx, Springbok, Waterbucks, a couple of Rhino's and a solitary Lion. The weather was amazing and just breathing in the fresh jungle air was gift enough. And we ended the perfect safari with a picnic under the orange skies of the setting sun. I'm no poet but it was so beautiful, I could easily have been inspired! We did two more game drives the next day and were incredibly lucky to have seen 3 lionesses go in for the kill (didn't get to see the kill unfortunately), more Rhinos, giraffes, 2 Cheetahs (yes!)
Shamwari has 2 additional places which are great for kids – one is the Born Free big cat Sanctuary which takes on the welfare of big cats who were exploited in captivity and cannot be released into the wild. And the other is a wildlife rehabilitation centre, one of only 3 in South Africa where they rehabilitate wild animals (rhinos, impalas, zebras – you name it) and let them back out into the wild. Both these are wonderful experiences for children and educational too. A must do between game drives.
The Garden Route
As we left Shamwari, my little boy cried. He did not ever want to leave his little animal paradise! But leave, we had to. That saying about miles to go before we sleep…..Our first stop along the Garden Route was the absolutely stunning Tsitsikamma National Park. I would recommend a night here – there is so much to do – kayaking, nature trails, canopy tours, abseiling, bungee jumping and more. If you don't have the time, it's worth at least a lunch stop with an hour's nature walk to the suspension bridges (which is what we did). The views are breathtaking! We decided to go see theBloukrans bridge bungee jump site – the highest natural commercial bungee jump in the world – and my heart skipped several thousand beats watching people jump! You couldn't pay me to do it! But the views are amazing and so it's worth a short stop.
Carrying on to the lagoon town of Kynsna, everything around us is green and bright and it looks spectacular. This is the reason they call this the Garden Route; it is lush and green throughout the year, even in winter. Knysna is this pretty little town set on the shores of a lagoon which is dramatically separated from the Indian Ocean by a pair of limestone cliffs called theKnysna Heads. It is a very picturesque location and it is well worth spending a couple of nights here – either to just relax and walk around the town or do the plethora of activities available within a 20 minute drive of the city. We had just 2 nights and decided to do nothing, till our junior animal activist insisted he wanted to go back to Shamwari!
In lieu of a drive back, we decided to go to the Knysna Elephant Park, a privately owned park that looks and cares for over 40 elephants. A wonderful, if rather expensive, experience where the kids get to feed the elephants, touch them and walk with them through the park. And if you're lucky, you'll find a couple of wild zebras hanging around the place watching you feed them! You can also go on Elephant back rides, which for most of us in India, is really not that unique an experience or if your nose can brave it, you can even stay overnight in the park in fairly decent accommodation.
We left the elephant park and decided that we didn't want to do the much touted John Benn cruise to the Knsyna Heads and would much rather do it ourselves by car. Good decision. We drove up to the top of the Eastern heads, which is easily accessible by car. And as you get to the lookout point and see the views – oh the views! It's absolutely amazing – the lagoon, the Indian Ocean, the Outeniqua mountains. Do not miss this sight – it's a much better way to see it rather than on the cruise. As you drive down from the viewpoint, stop over at the East Side Café for a bite. Even if it's just a cup of coffee. The service, the food AND the views are amazing! Sit outside, sip your sangria or coffee and just enjoy the views. On a cold day, they'll bring you plenty of blankets to keep you warm.
Continuing down to the Garden route, we drove on towards George. Our destination for the day was a golf resort called Fancourt in George, but we decided to stop over at the Redberry Farm enroute. Its a wonderful little place if you have kids – you can pick strawberries (if they're in season), do some light zorbing, boating and visit the largest hedge maze in the southern hemisphere. A wonderful morning if the weather holds up. Lunch in our tummies, we set off to stay a night at this wonderful, wonderful resort –Fancourt. This was pamperville! The views were to die for. At some point you think Mother Nature might just get a little repetitive. NO way. Fancourt took our breath away. My older boy and my husband went off to play golf as soon as we arrived and junior and I decided to walk around for a bit and then head off for a swim in the heated pool. We stayed just one night here, but if you want to really enjoy the place (especially if you play golf) you need at least 2 nights. The club house has an activity centre for little kids which had so much to do that it almost made my little boy forget about his precious Shamwari! Almost! And if you don't mind your kids indulging in a little video-game tomfoolery, then it's a haven for them too. They had bikes for hire and my husband and I took off on a 10km bike ride through the property. Despite the drizzle, it was stunning. The changing colours of gold and red on the trees, the green on the course and backdrop of the mountains were all so, so pretty! I wish we'd had another night here because in addition to the place being gorgeous, the service was exemplary.
Towards the Western Cape
Back in our car, on the N2, we were on our way to the southern coast towards a little town called Gaansbai. Our real destination was Grootbos, this private nature reserve we had heard about and so desperately wanted to visit.
It rained the entire journey from George to Grootbos so the journey took a little longer than we anticipated. Plus a long-ish stop for lunch. But once we got there, all was well with the world. We were met by the wonderful Jackie, and made to feel incredibly welcome and relaxed. We planned out the next day with Jackie and headed to our room to relax. The kids went straight for the common play room – board games, foosball table, table tennis, books, colours, movies – they had it all. It was so hard to get the kids out of here but on the other hand, it gave us so much time on our own, especially at dinner! The food here at Grootbos was from the best we've EVER had and it was such a treat to dine by ourselves and enjoy the food and wine.
Day 2 at Grootbos was perfect . Busy, but perfect. The morning involved horseback riding – a first for 3 out of 4 for us, a 4x4 flower safari through the reserve to experience the real splendour of this place and a guided walk through the milkwood forest. Post lunch, we went on an amazing quad bike ride (yes, all 4 of us!) through the forests and mountains with stunning ocean views. It was such an adventure for all of us. It was what we thought at the time, the highlight of our day. Till we got whisked off to this little town called De Kelders to enjoy the beautiful limestone cliffs and Klipgat caves, before enjoying a little sundowner with champagne and salmon rolls, all the while enjoying the sunset and spectacular coastal scenery. What a day this was – and for both my kids, their best day of the trip!
Truly, we didn't want to leave Grootbos. Do I keep saying this?
Cape Town
We left Grootbos to make our way towards Cape Town, our last stop on this incredible vacation. We had planned to stop over at Stellenbosch for a picnic lunch at the vineyards and we had two routes to choose from:
- The highway route: Duration 2 hours
- The "penguin" route: Duration 2 ½ hours.
No brainer. The penguin route it was. And it was so worth it. We got a chance to get up, close and personal with African penguins. We could have touched them – they were that close. Thousands of them wandering around, sunbathing, in and out of their burrows. A little penguin colony! The place is called Stony Point and it's a must do. Of course, if you are doing Cape Peninsula from Cape Town, you will see more penguins there. But it wasn't just the penguins that made this journey worthwhile. It was what came after. The route from Stony Point to Stellenbosch was just beautiful! The road hugged the coast for miles and it was an effort not to stop and admire the scenery. If you do this journey during the whale watching season, you will definitely get to see whales and dolphins in the ocean as you drive past.
Our picnic lunch in Stellenbosch turned out to be a sort of DIY lunch from a picnic basket in a lovely garden. I was imagining sitting on a blanket overlooking the vineyards, sipping lovely South African wine and eating incredible food from a basket. Well, the wine and the basket were common to my dream! The rest was a bit of damp squib. What I imagined is very possible so make sure that's what you ask for. We just weren't specific enough!
As we approached Cape Town, we realised that we hadn't seen any city life in SA so far and the long, long line of cars getting out the city (it was 5.30 PM – peak hour) was a jolt to let us know the idyllic trip so far was because of the countryside travelling we had done. We were approaching SA's second biggest city, after all. The city of Cape Town is pretty incredible too. Beautifully set with the backdrop of the iconic Table Mountain, it's a city worth spending at least 4-5 nights. We, sadly, had just 2 nights so we had an agenda. One was to see Table Mountain (as all brochures say – weather permitting) and the other was Robben Island.
We had a very lucky clear and still day in Cape Town so Table Mountain was a possibility. (Table Mountain cable cars do not operate if it's windy) The rotating cable car ride up was amazing as it allows extraordinary 360 degree views. You can even hike up the mountain, which we were told is pretty incredible too. It is absolutely breathtaking once you're up there – unparalleled views across the cape and the blue ocean, little nature trails (easy to do as it's a flat topped mountain), plenty of lizards and dassies to view (my kids loved this). We were there in winter – I can only imagine how spectacular it must be in the spring with the flowers in bloom.
After a lovely fish lunch at the V&A waterfront (you have to spend more time here – its lively and buzzing, if a little touristy) we took the ferry across to Robben Island. I wasn't really sure what to tell my kids what Robben Islandstood for. In the end, I decided to go for brutal honesty. Of course, it meant nothing to a 5 year old. But my 10 year old surprised me by being more than just a little interested. The first part of the tour takes you around the island showing you the prisons that housed the white prisoners, the quarry where they worked (this is where Nelson Mandela got his lung infection from), their hideout cave where they held political discourses and finally the cells that housed the coloured and the "Bantu" or black prisoners. This last part of the tour is conducted by an ex prisoner himself. Those housed in the prison where Nelson Mandela was imprisoned were all political prisoners and had been imprisoned for anywhere between 2 – 30 years. It is unimaginable that Mr Mandela would have lived this way for 26 years! Our guide had been there for 5 and the stories he told us were so real.
I had been to the Apartheid Museum in Johannesburg a couple of years ago but this place really gives you a sense of what happened, why it happened and how they were treated. I'm pretty sure it's a piece of their history that they would not like to have repeated because it truly is a human rights violation of the worst kind. To me, the biggest triumph of spirit is that when South Africa moved from the Apartheid regime to a democracy, it was a peaceful transition with no violence. This is in no small part due to the efforts of Nelson Mandela. As I told my son, we're lucky to have lived in the same era as this man.
Back from Robben Island, and back to reality, we headed to a wonderful little local bar and restaurant (yes, with the kids!) for dinner. It was Friday night and we wanted more local flavour rather than the V&A waterfront. A wonderful meal and even better wine later, we headed back to our hotel to pack up and leave this incredible country behind.
This is surely not good bye to South Africa – it's the very clichéd "till we meet again"!
South Africa – Rainbow People
This is not a lesson in history. These are my observations of a very complex and evolving society. Our entire trip was along the southern coast of South Africa and it is predominantly white here. The divide between the rich and the poor (and in this part of SA, it really does translate to white and black) is huge – as bad as it is in India. Racism, in my opinion, would be too mild a word to use. It isn't overt and didn't seem to exist, on the face of it, in interactions amongst the locals we saw. But segregation, as unintentional as it might be, does exist especially in terms of living arrangements. They all live in separate areas – the blacks either live in shanties or in townships. The whites live in houses that range from modest to utterly beautiful with stunning views. And the coloured people live somewhere in-between, metaphorically speaking. Almost all businesses we saw, whether a restaurant or a visitor attraction, were owned by white South Africans. The distinction could not have been wider. In Cape Town, that distinction was less stark – we saw a lot of black South Africans in expensive cars and clothes, eating in fancy restaurants. I am sure it's the same with Johannesburg. But the percentage would still be minute. Much like India, corruption is a major problem with the government and till that changes, this divide is going to take its time to dissipate.
We had a little chat with our (white) driver who took us from Shamwari to Knysna and he said that he grew up during Apartheid so all his school friends were white. His kids, on the other hand, have coloured and black kids in school and therefore have a wider circle of non white friends. This means that even 25 years after the end of Apartheid, it will take an entire generation of kids to grow up in an era of harmonious intermingling – both personally and emotionally.
In all other respects though, South Africa is Europe with a big heart. The infrastructure, the roads, the traffic discipline, the quality and variety of the sights and visitor attractions – all top notch. The people are very warm, friendly and welcoming.
Tips
When to go: If you don't mind the cold, it is a year round destination. Peak season is November to February when its summer and the weather is wonderful. It's a great time to go but ensure that you book everything in advance and not plan as you go. July and August are cold. We were there in early May and it was cold even then. Beautiful, but cold.
South Africa is a wonderful country (amongst others) to introduce children to the concept of animals in the wild. For adults, it could be a little contrived because even with the private reserves being so large (Shamwari is spread over 25000 hectares), they are fenced off. So you are pretty much guaranteed animal sightings and the rangers almost know where the animals are going to be. For those on a first time safari too, it's a great introduction.
Knysna: In case you want to see the Western Heads, it's only accessible by ferry and is part of the privately owned Featherbed Nature Reserve. We didn't see it but heard that it's pretty special. If you have time, go for it.
If you want to see the Marine Big 5 (Southern right whales, cape fur seal, African penguins, bottlenose dolphins and the Great white shark), Gaansbai is the place to be and the best time to go is between June and October. Between Hermanus and Gaansbai, you've got all these covered and if you get to see these in addition to the original Big 5, I think you've got yourself a holiday made in animal heaven.
Stellenbosch or Franschoek: This beautiful winelands region is well worth a nights' stay. Breathtaking views of the vineyards, very peaceful and of course, plenty of wine!
Cape Town: Do not book Table Mountain in advance because it is weather dependent. Get there, figure out the best day and then book it. But, if you want to do Robben Island, book it in advance. There are just 3 ferries that operate each way and they get booked out really fast.
Johannesburg: I get asked a lot about safety in Johannesburg. In the day time, you're good. It's not unsafe and is just like any other really big city. Post sundown, I think you should not be out on your own. Most tourist hotels are now in big complexes – like the Gold reef City, Montecasino or the Emperors Palace. Stay in these complexes – besides being entertainment centres for both adults and kids, they're safe and give you plenty to see and do.
Oudtshoorn: While we didn't stop here, it is worth considering, especially if you have children. You can take them to the Cango Caves and a ride on an Ostrich at the Ostrich farm. If your onward journey is a long one, you could even stay the night here.
Southernmost tip of South Africa: Contrary to popular Indian belief, it is not Cape Peninsula near Cape Town. It is Cape Agulhas and we heard that its lovely.
Safety in South Africa: At no point on our holiday did we feel unsafe. We followed the regular rules of not walking around in the non-tourist areas post dark and did all our driving in the day. If you follow this thumb rule, you should be good.
The visa is a bit of a painful process so please ensure that you have at least 2 blank pages in your passport and a minimum of 3 weeks in hand to process the visa.