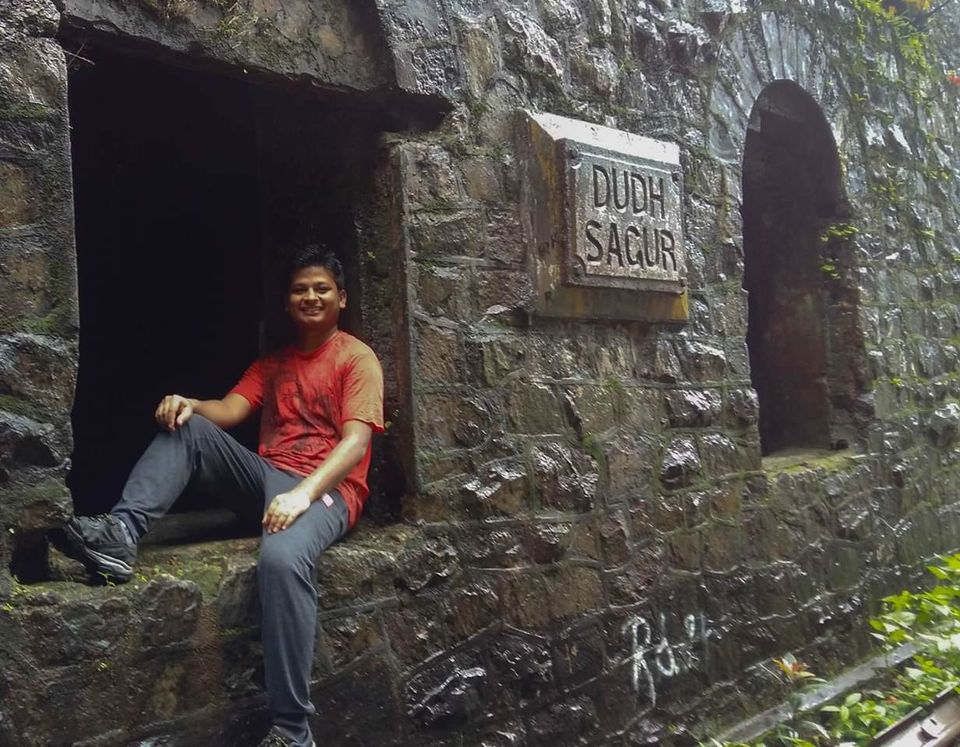 It was a sad movement, when I requested my friends to explore Mansoon.
Nobody agrees to join :(
But I was at the peak. Yes!!! I decided to go myself somewhere... But where??? Big question. Then I thought of Doodhsagar water falls, which is in the remote location, makes the border between Karnataka and Goa, away from the city & crowd.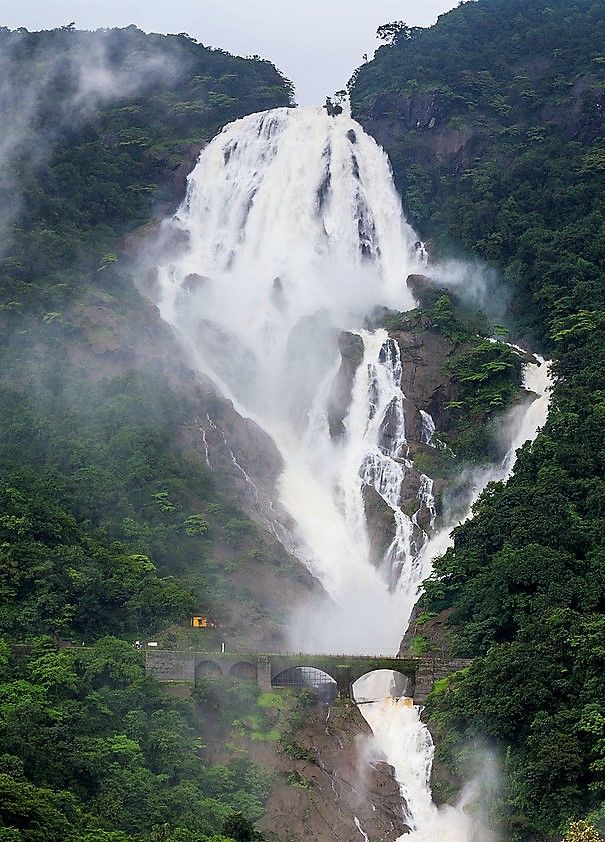 Dudhsagar Falls (literally Sea of Milk ) is a waterfall located on the Mandovi River between Karnataka and Goa. It is 60 km from Panaji by road and is located on the Madgaon-Belagavi rail route about 46 km east of Madgaon and 80 km south of Belagavi.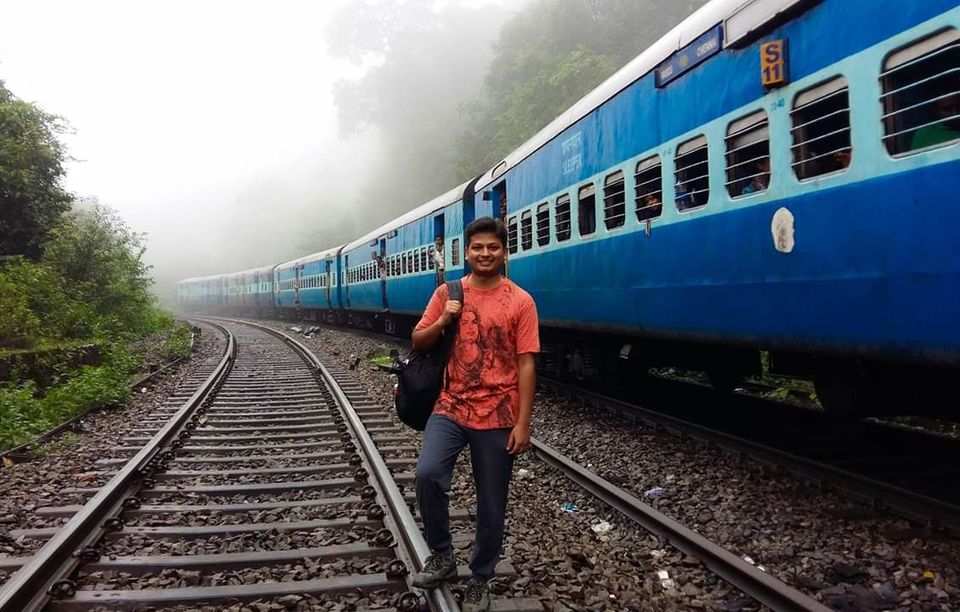 I knew that the entry/trek on rail track to Doodhsagar has been blocked just because of some past tragedies. But also I heard that no one will stop once you approach. I decided to take risk. I planned Doodhsagar water falls on track trek.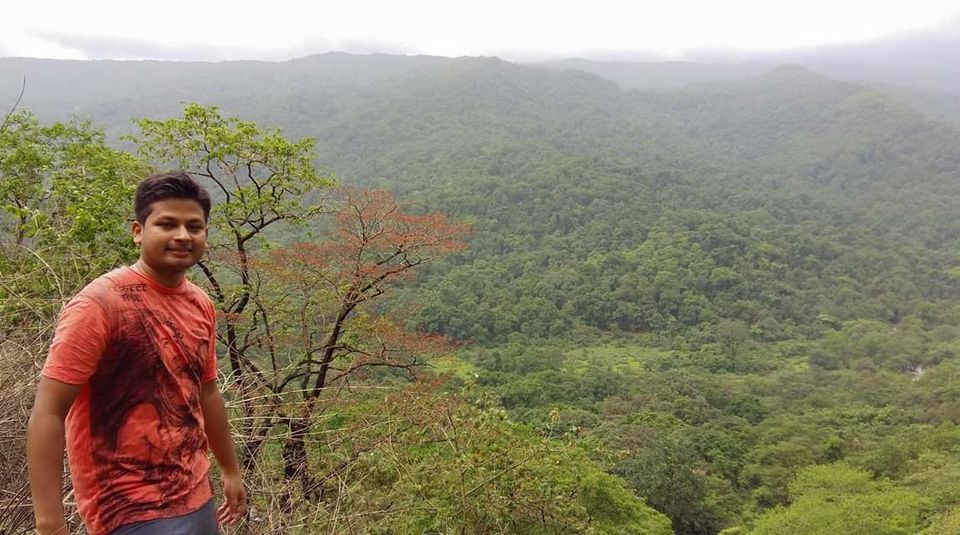 It was late August, heavy rain fall at Western Ghats!!! OMG... Thrill, fear, happiness, confusion all are flickering in mind.
On the day of trip, I woke up early in the moring to catch train from Dharwad. I boarded in Vasco express train at morning 8 AM. In the train I found couple of travellers who wish to visit Doodhsagar. All are having the same confusion, whether the forest police guards will allow us or Not?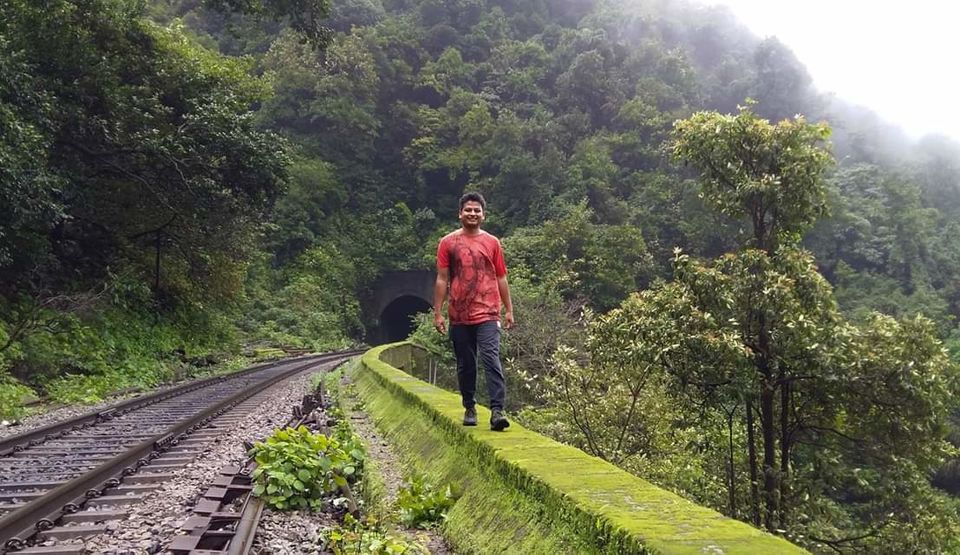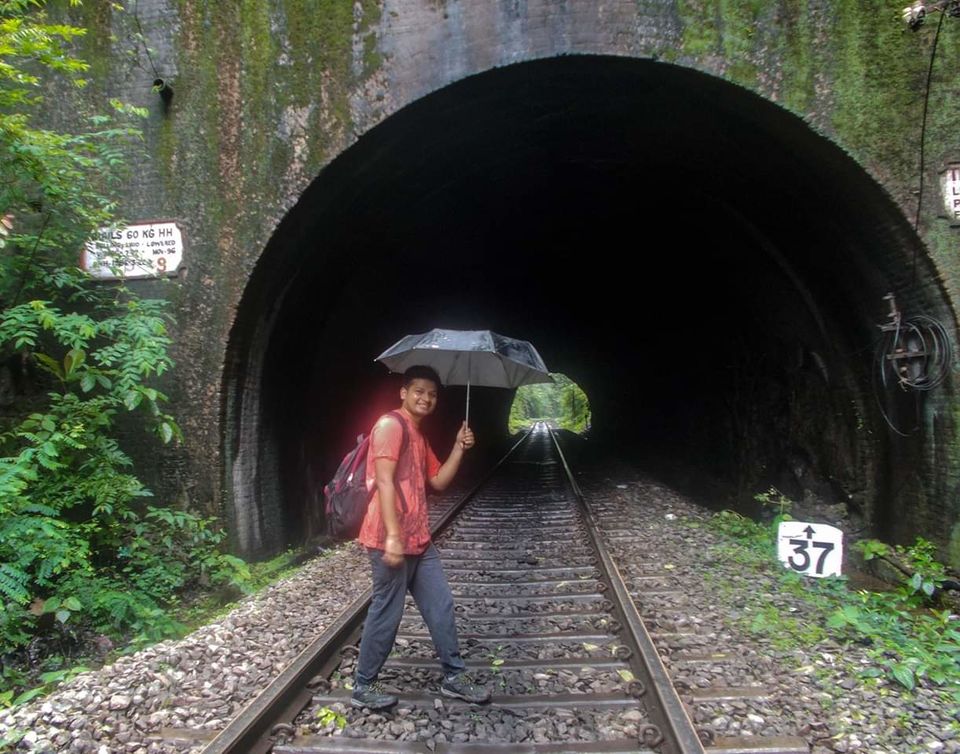 With the negative thought only, we crossed the Castle Rock station. Some of them decided to get down the train when it gets slowdown. Yes!! As it is Ghat section, where train has to cross many mountains. The train used to be slow down always.... I have already visited Doodhsagar earlier (few years back) in summer. Thats why I had little confidence. With the hurry & confusion, couple of us get down the train earliest. Appx. 10 kms far from Falls.. Yes now its time to TREK on TRAIN TRACK.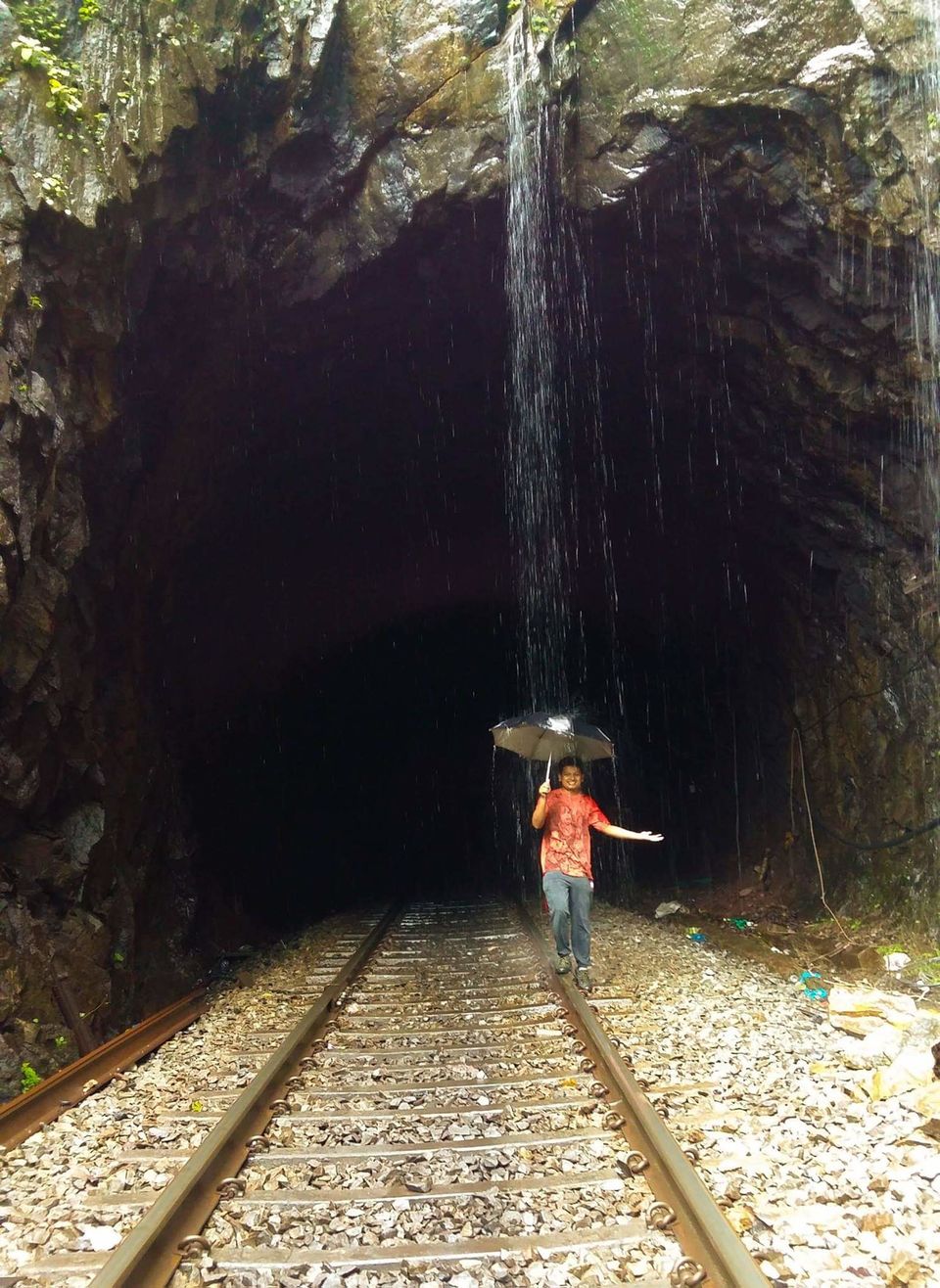 It was raining heavily. All our cloths got wet. But the journey was awesome. we crossed so amny tunnels about 1.5 kms long each. We were chit chatting each other about future :) that is once we enter the checkpost near to the Falls. Yes before the falls there is railway as well as forest department checkpost, where they can stop our entry towards FALLS!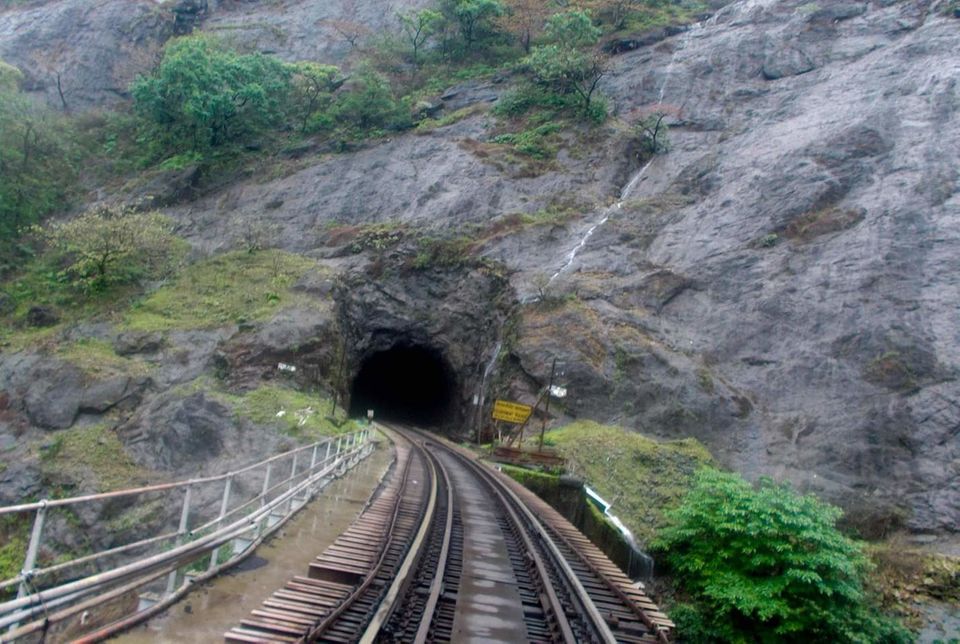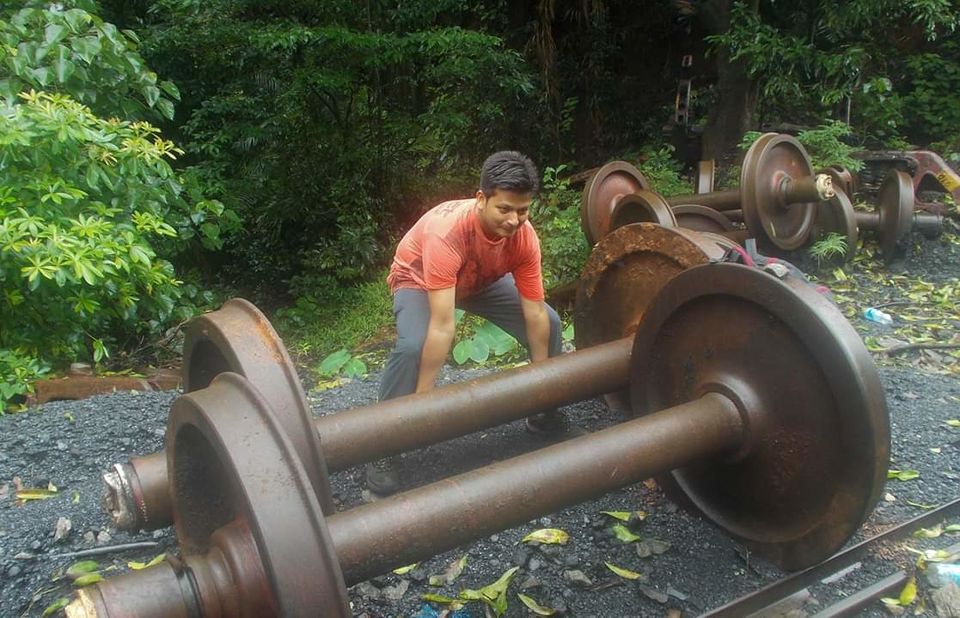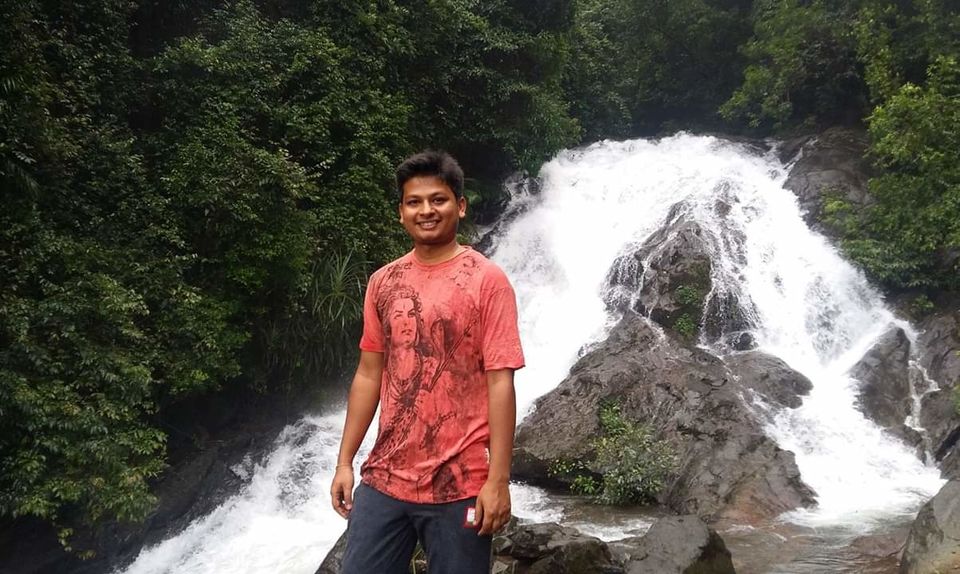 With a Positive Hope we moved further. Already couple of people were requesting the police and me also joined the group. We literally begged to get entry. They allowed as only 30 mins.. Once we get entry towards falls Sky was the limit.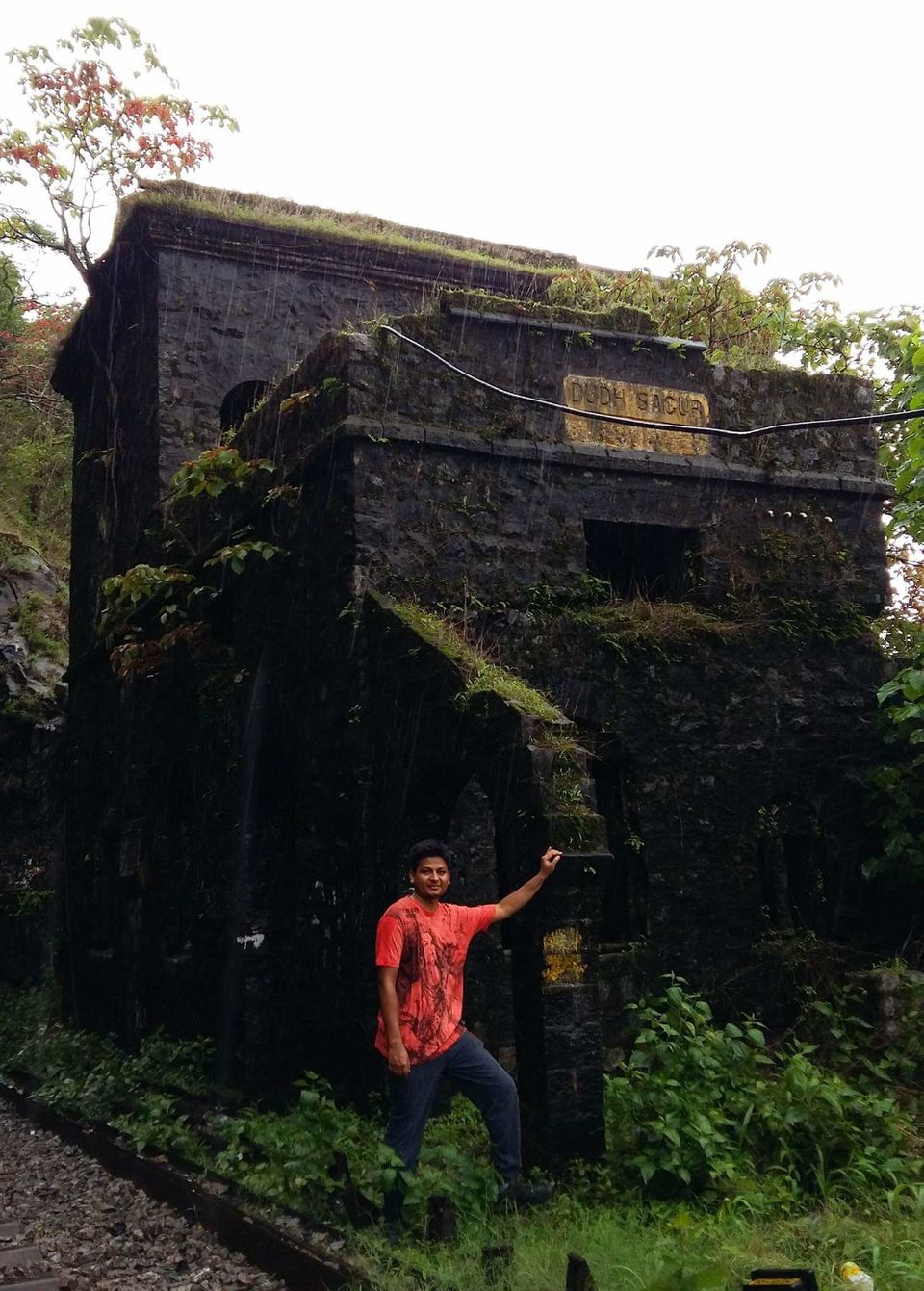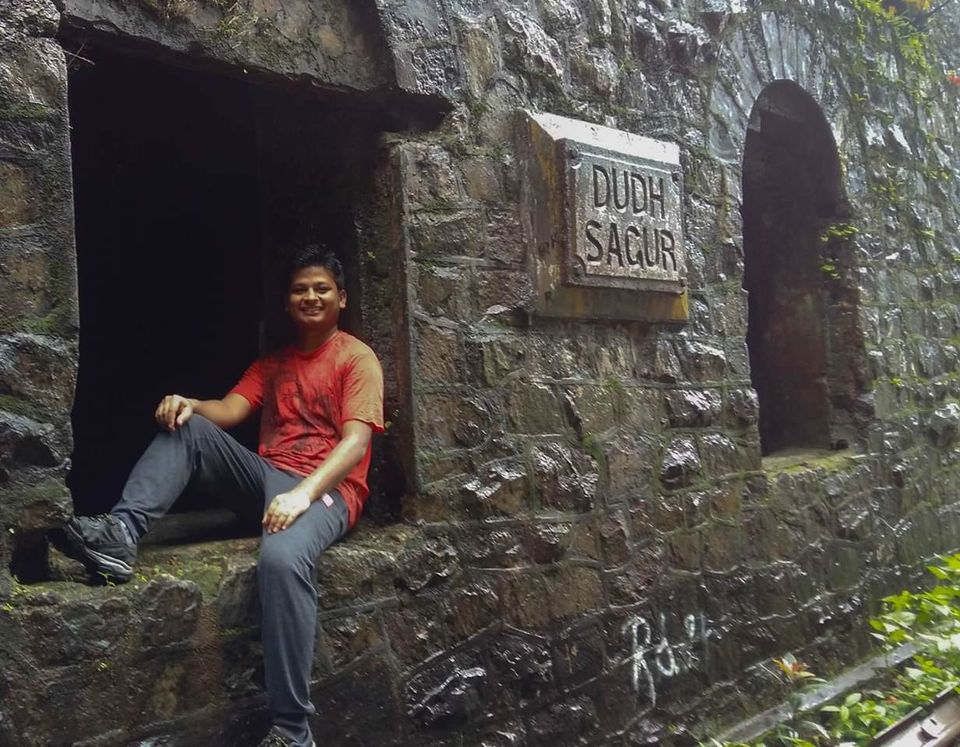 Ohh my God... Its a spectacular, enthralling, dynamic, drizziling Doodhsagar (falls of Milk). As the rain bursting, the water flow of the Falls was also enhancing.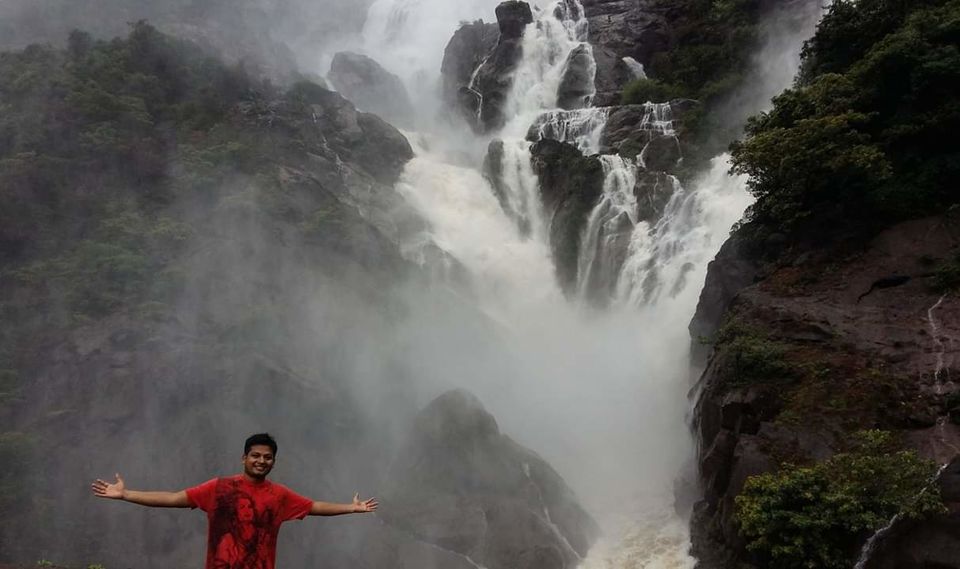 It was treat for the eyes. my mind was blowing in the misty wind. Even in that heavy rain, I enjoyed the falls. It was the epic feeling after trek of alsmost 3 hrs, 9-10 kms on track.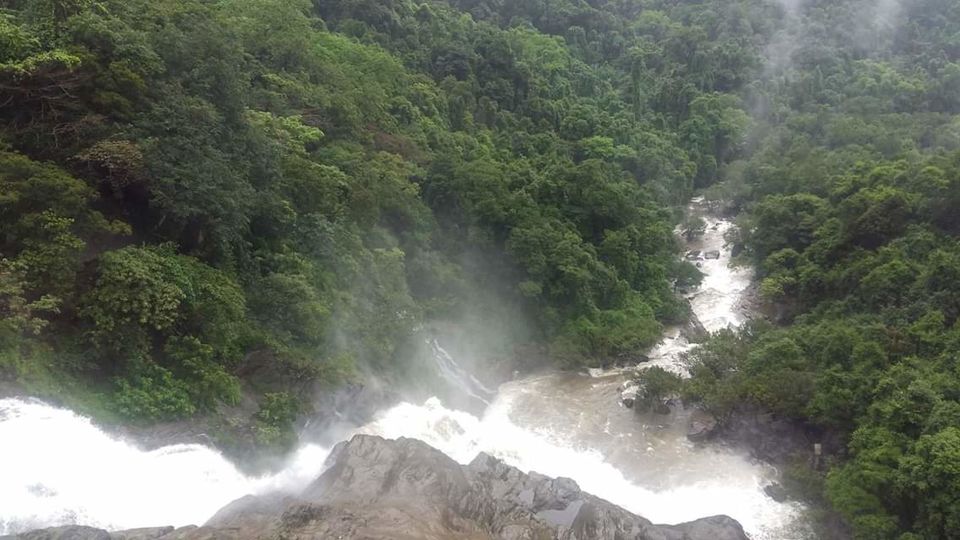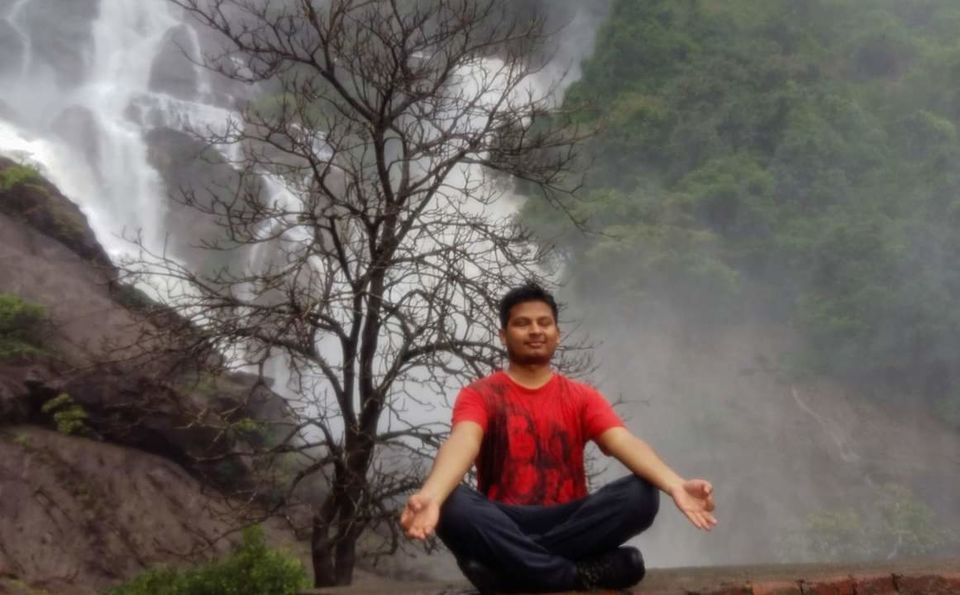 I felt Nature is at it's best!!
Before go ahead, Note:
Walking on the railway tracks is banned by the Railway Police. You are officially not allowed to access the Dudhsagar waterfalls through the railway tracks.