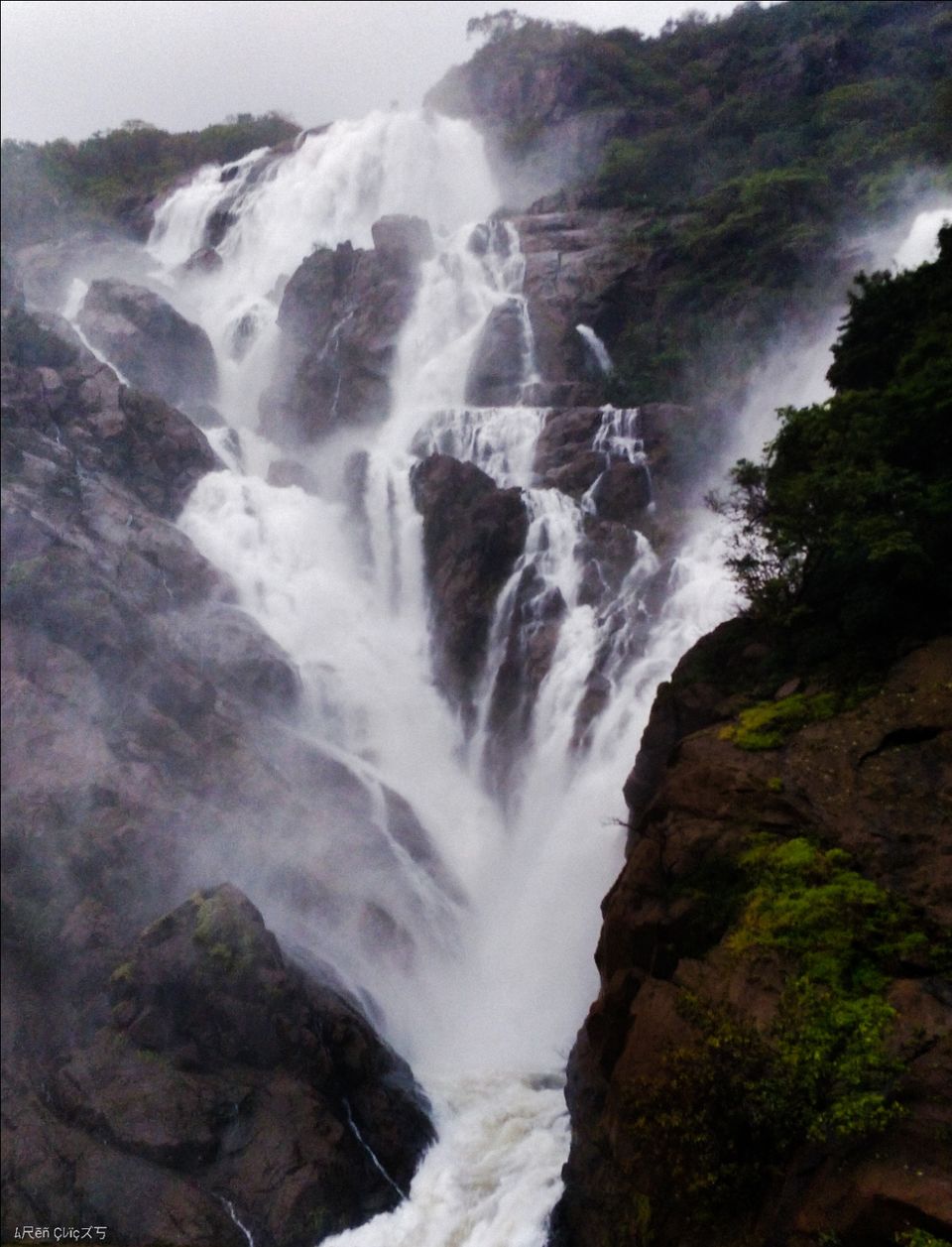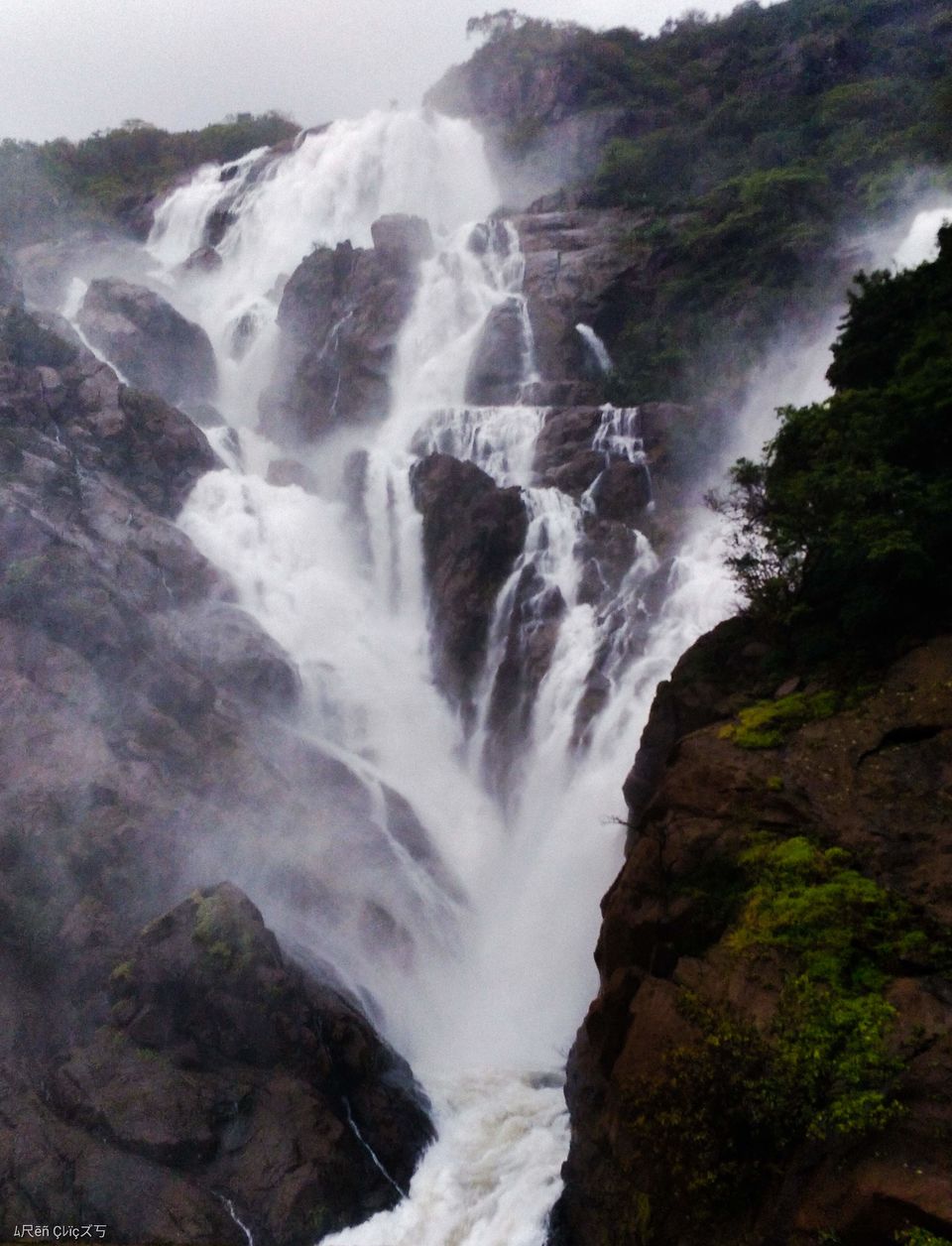 Dudh Sagar water falls - A 4 step waterfall which falls from high altitudes of western ghats. It is also considered as the 4th highest waterfall in India. Located in Bhagwan Mahveer Sanctury and Mollem National park at the border of Karnataka and Goa States. The falls are not spectacular particularly during the dry season, But when it comes to Monsoon fed by rains it form a huge force of water which rectified the name "Sea Of Milk."
It is not your typical tourist destination where you get on transport at your leisure, disembark at the location , have a good view while munching on a tasty snack and then head back.
Though we have few train options, No train will stop at DudhSagar officially. If we are lucky enough to get crossing may be train will halt there for a minute other wise we have to start the trek from the nearest station across railway track.
How To Reach there??
There is no direct route to Dudh Sagar. First have to reach Collem or Castle Rock Stations. From there trek will start to the Dudh Sagar waterfalls. It will be around 12 kms along the railway track and will take 4 Hrs to reach.
To reach to these station some trains or available or else have to hire taxi's from Belagavi, Londa Jn, Goa etc.
About Our Trek!!!
We started from Hyderabad on Friday Night to Belagavi by Airawat Bus Service by Karnataka State Road Transportation. Reached Belagavi by 8:30 in the morning of Saturday. We freshen up and had breakfast and started towards Collem by Hired vehicle. The route to Collem from Belagavi is around 95 Kms Via Chorla ghat which is an eye pleasing scenic way with lots of small falls from the ghats. Can see beautiful valley from this ghat.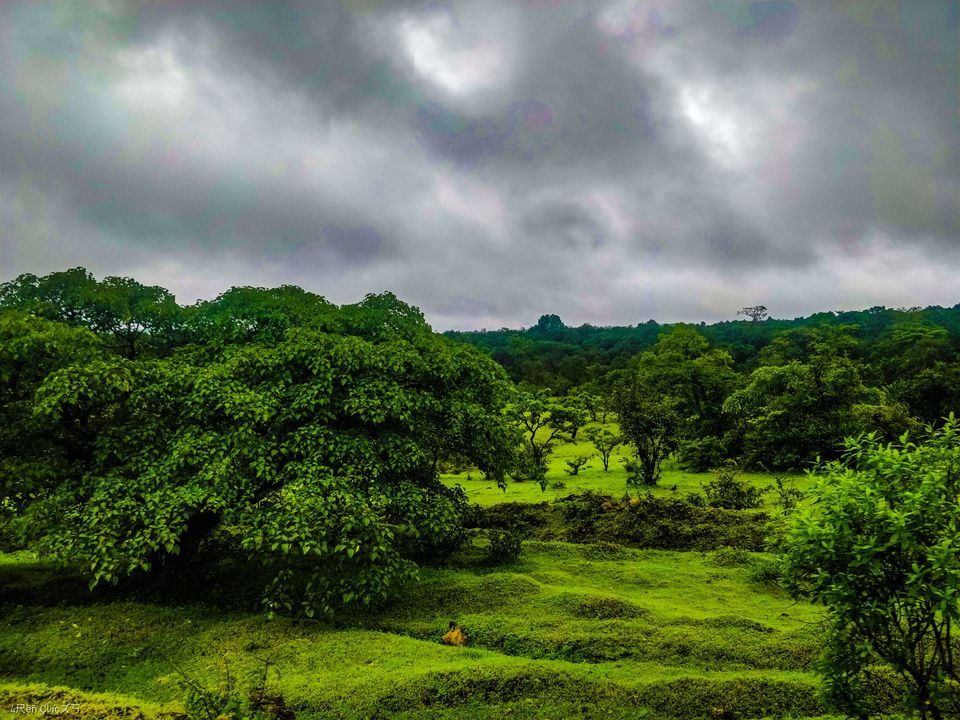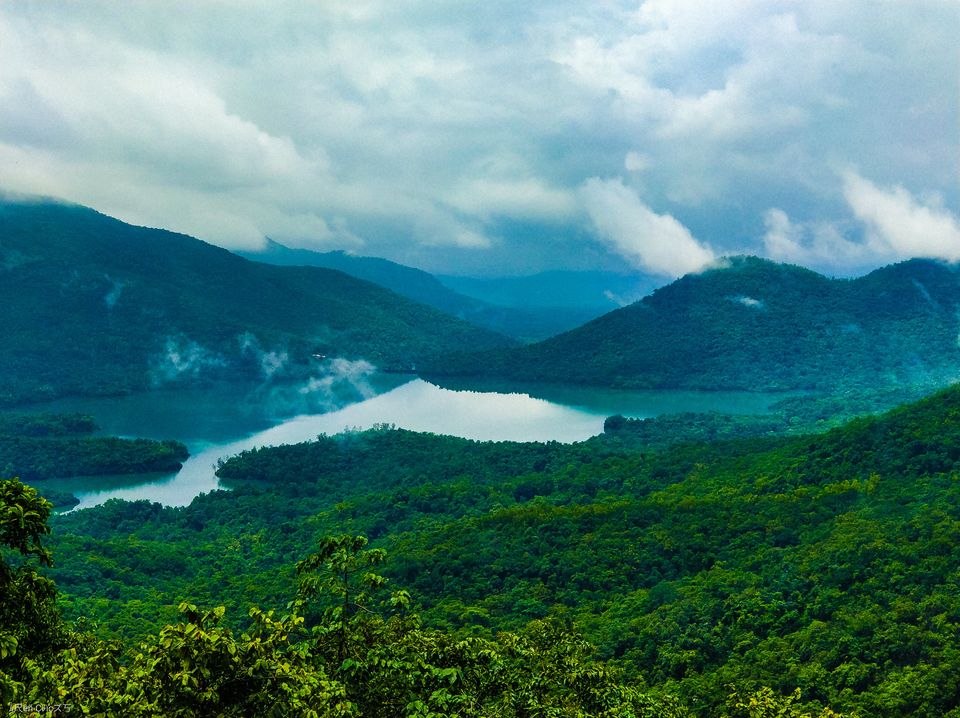 We reached Collem by 1:30 Pm and Collected the Life Jackets and started our trek around 2 Pm towards Dudh Sagar. Hired a local guide to lead us to the falls.
Hiring a local guide turned out a best option for us. Instead of plain railway track route, Guide took us in a separate route through the forest where we experienced so many streams across the path and the river formed by Dudh Sagar falls. This way is a combination of both railway track and the Mollem National Park which is very scenic for photographs and to have fun with your mates in water streams on the way.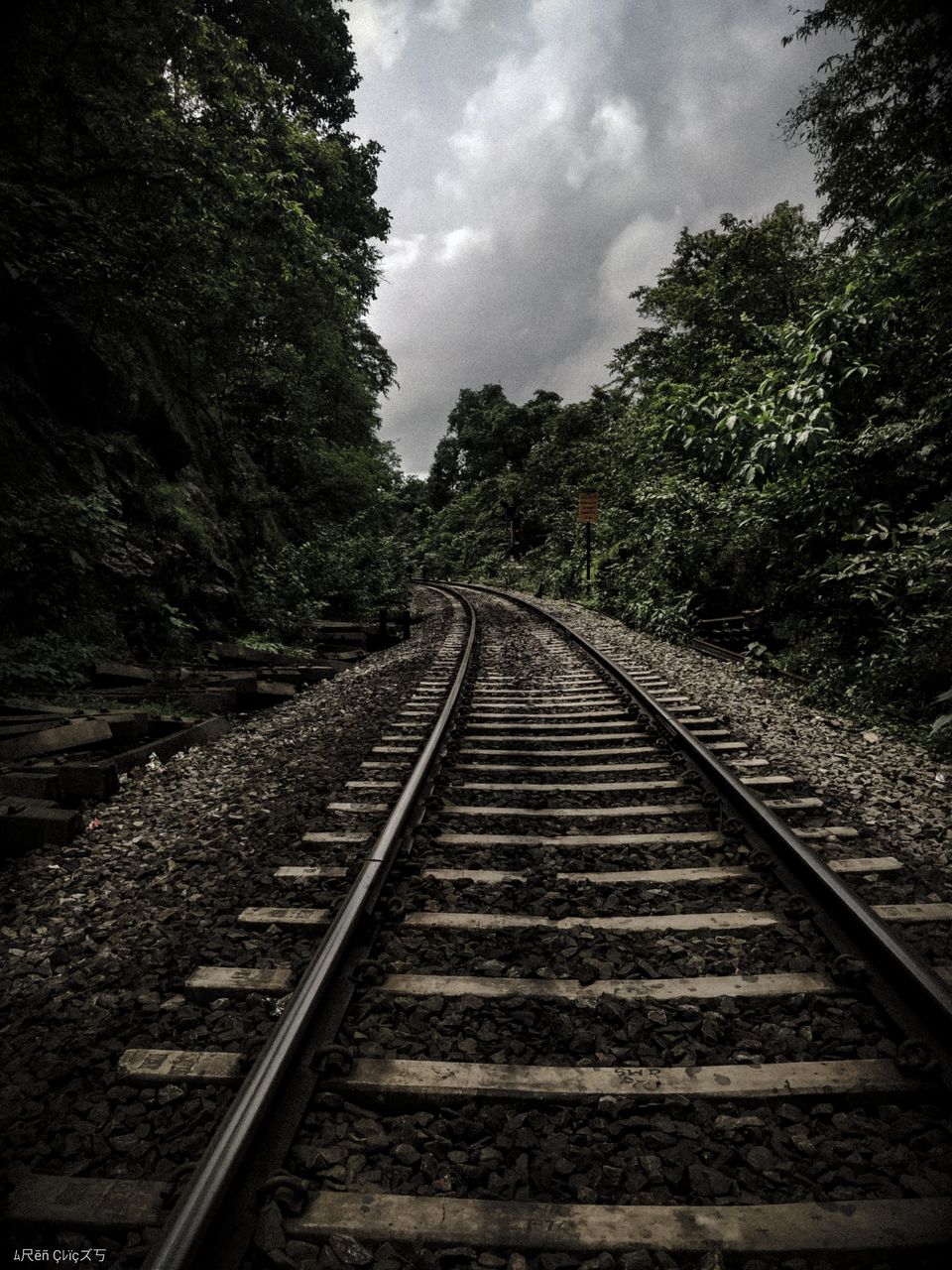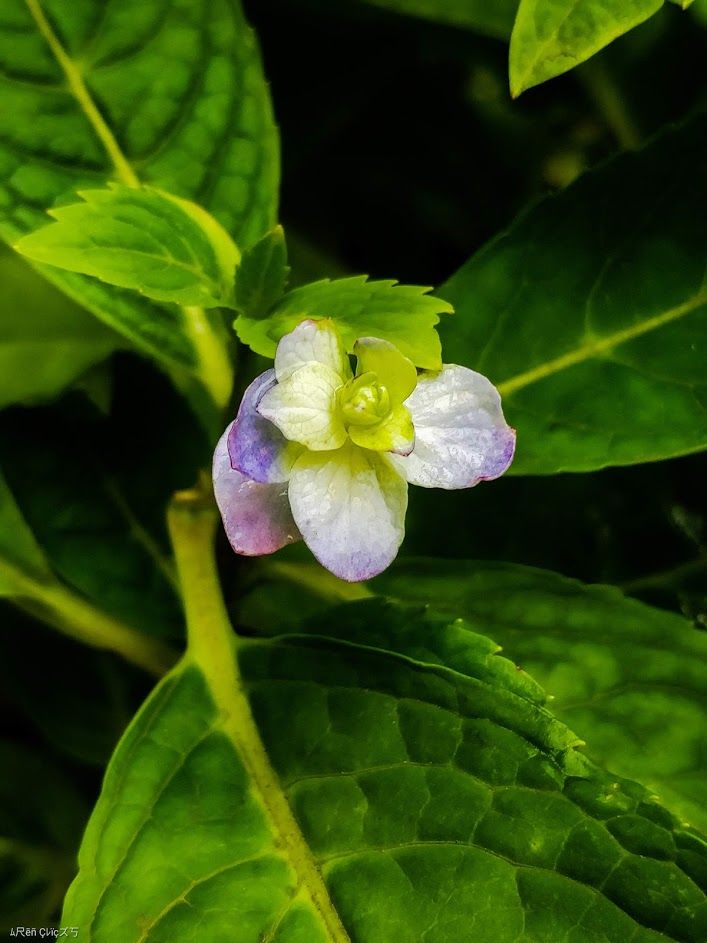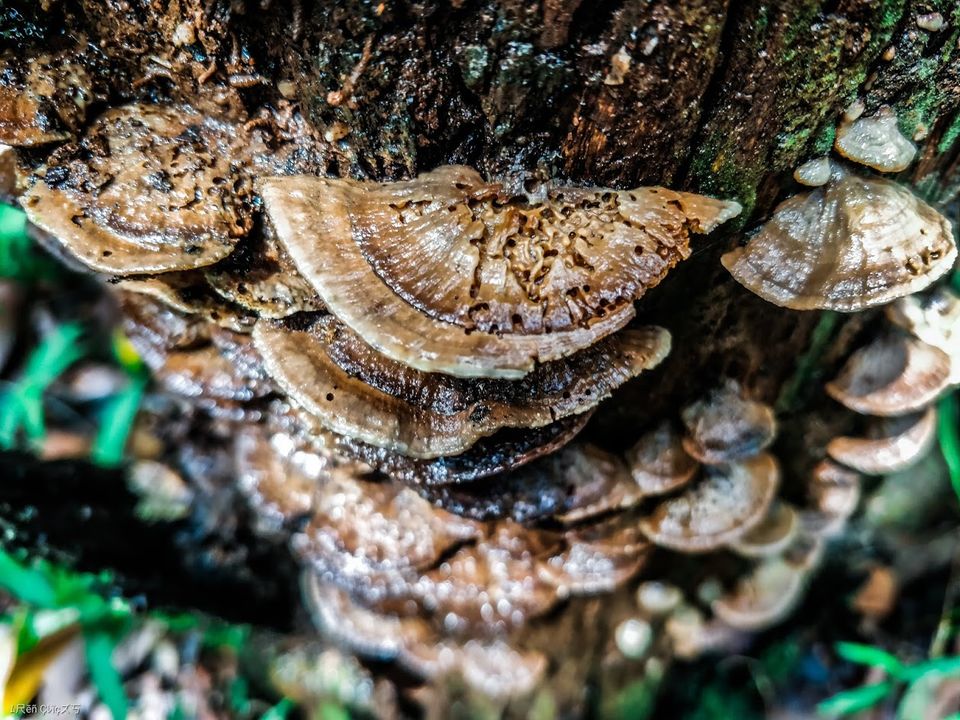 We stopped for lunch (we had it in the snacks time ;) ) around 4:30 Pm after walking around 8 Kms. We were there for 30 minutes and resumed the trek towards the falls.
We reached the pool formed by the water fall which is a base view point of Dudh Sagar by 5:30 and we clicked some photographs over there. Reached Dudh Sagar falls by crossing tunnels on track at 6'O Clock. Here comes the real thing as it is getting dark and all are exhausted with the walk for 4 Hrs, No one is ready to take the route back to Collem. Our guide helped us in arranging return transportation to Collem by a Freight (Goods) Train Engine (Another advantage of having a local guide).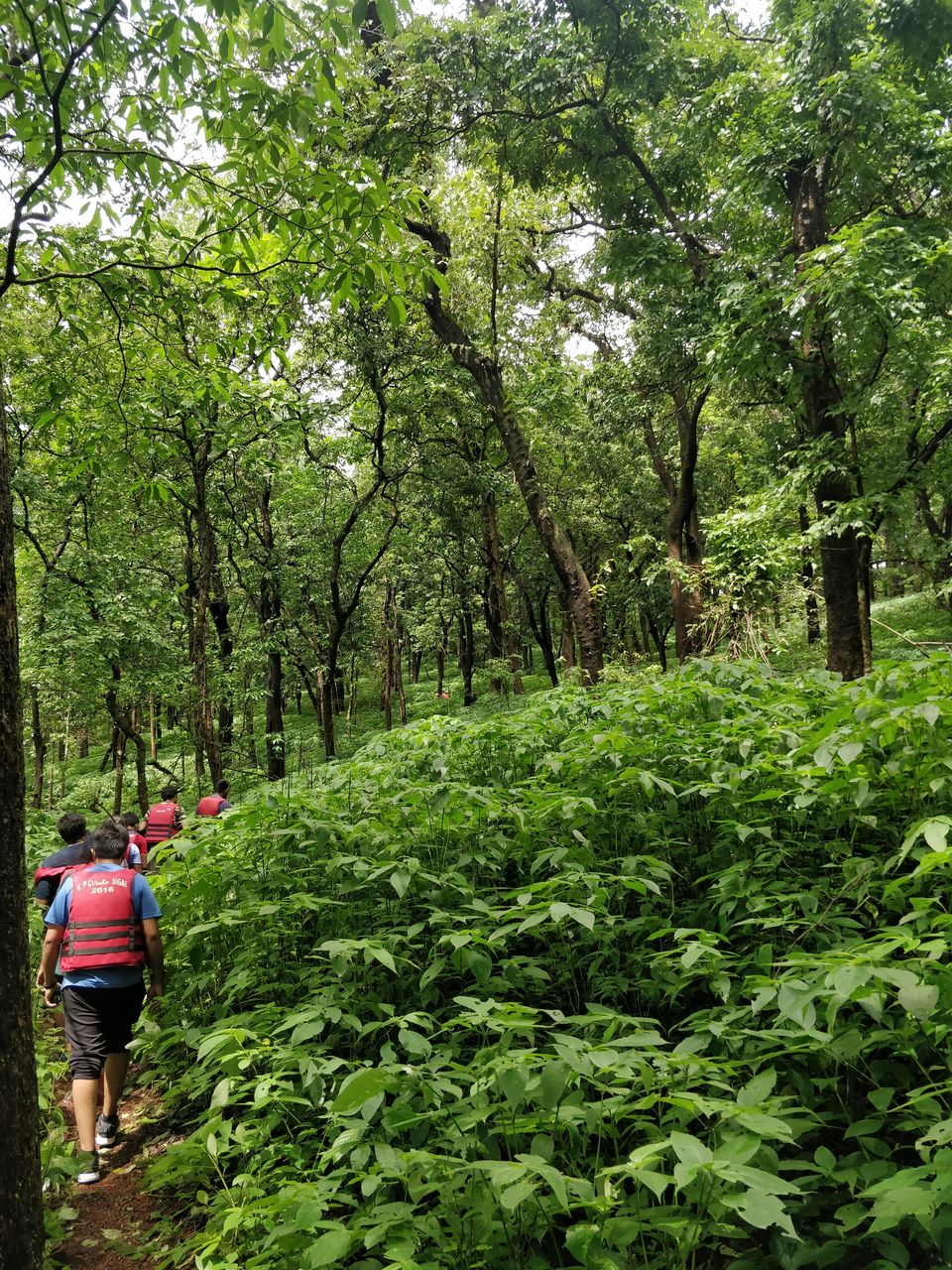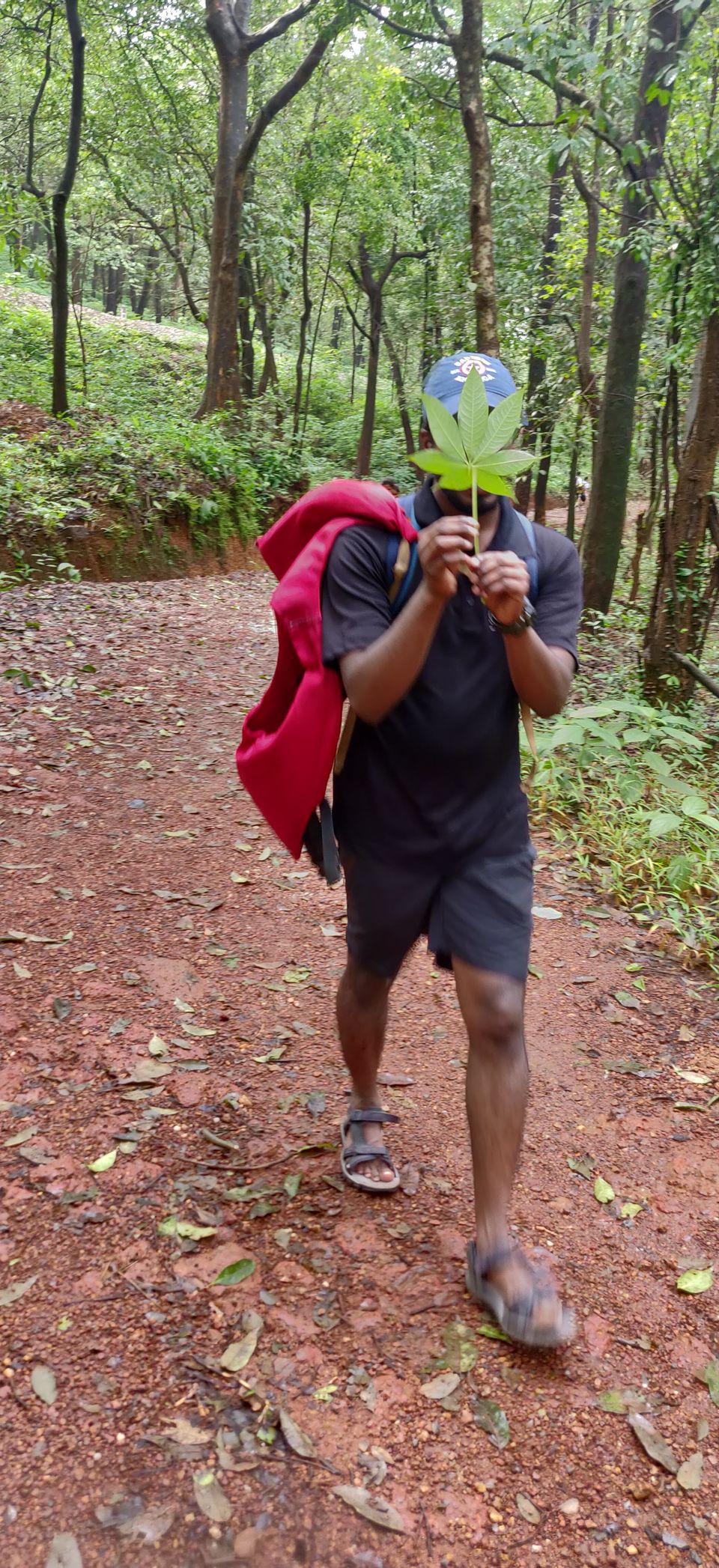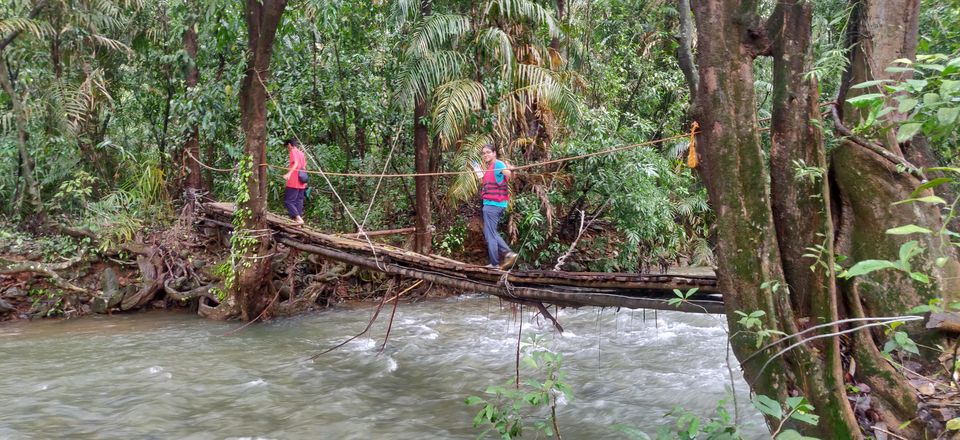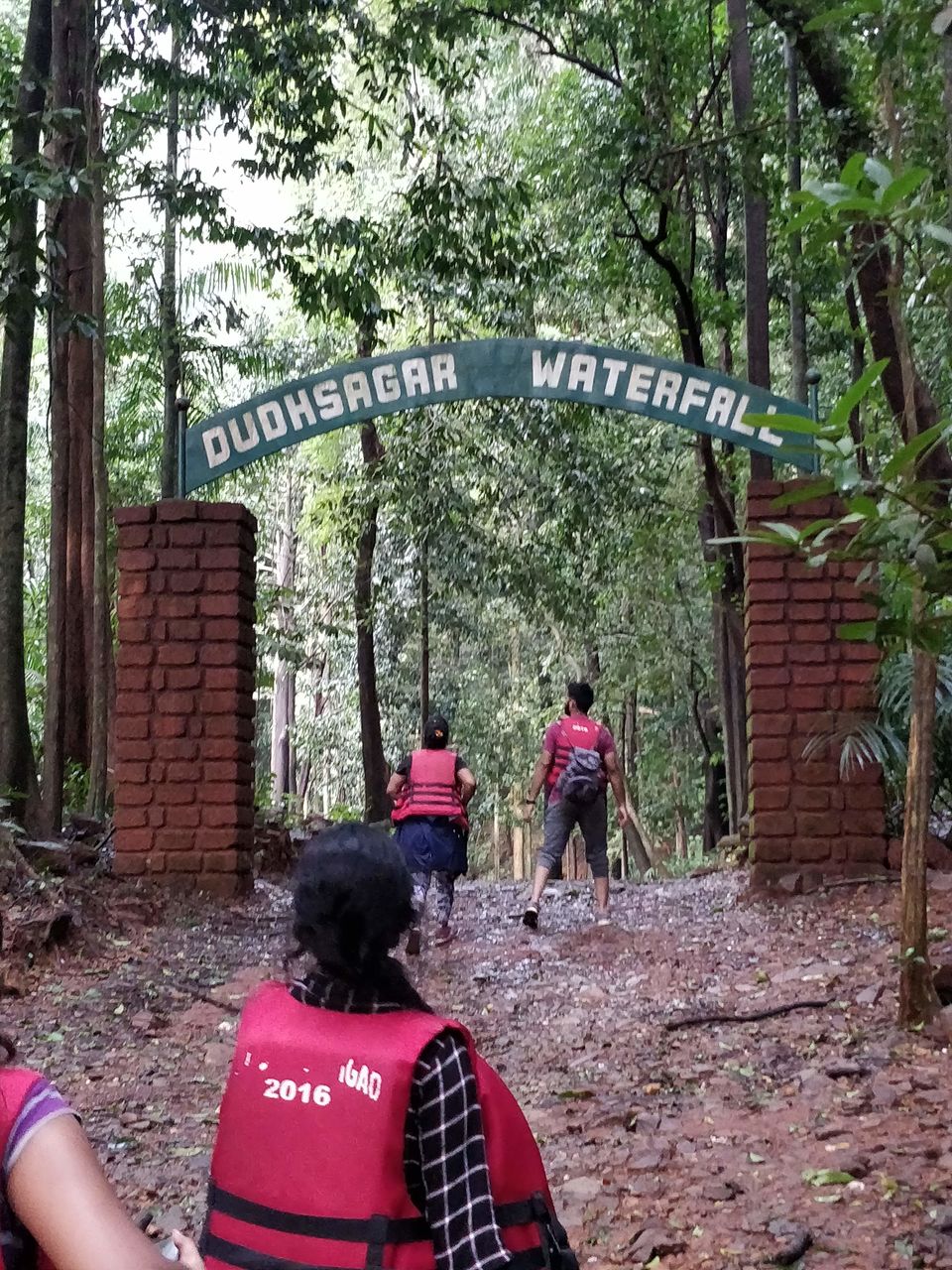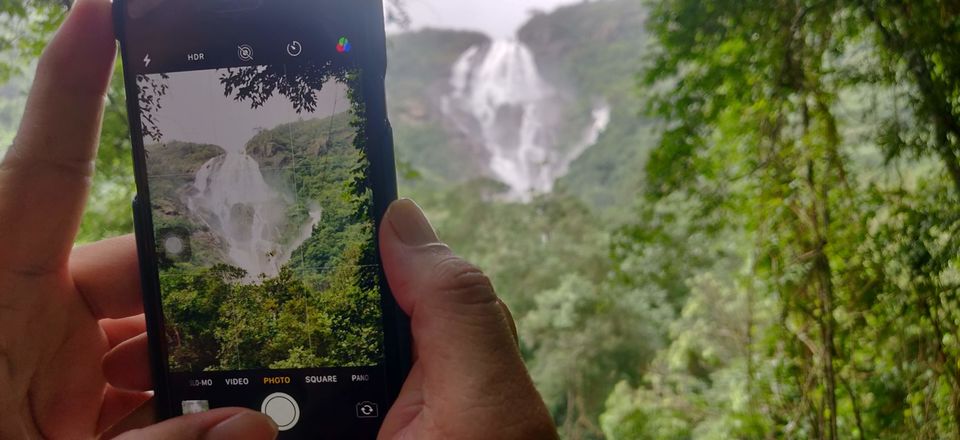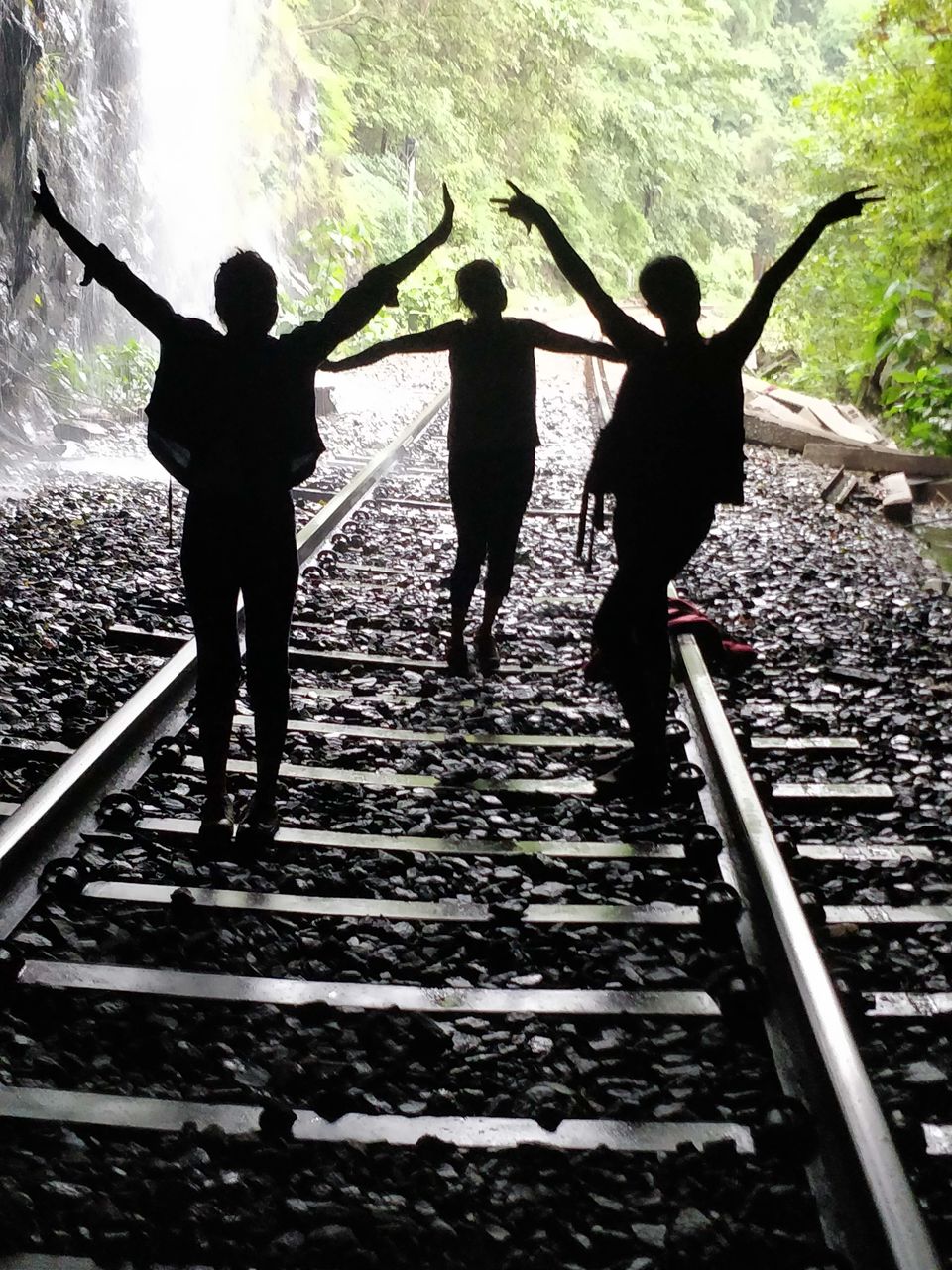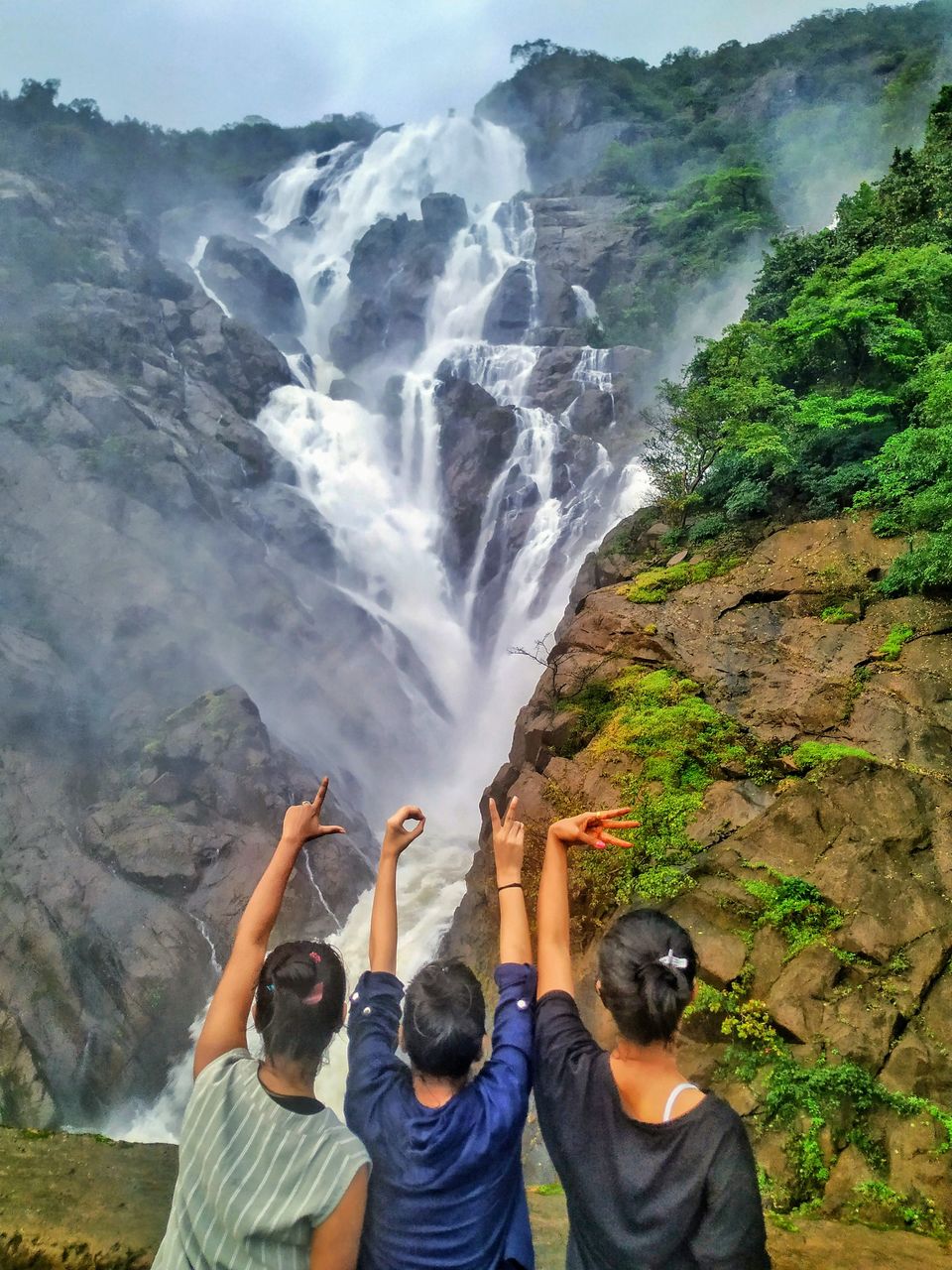 Travelling by train engine is a great experience and everyone loved it. We are shouting, Singing and dancing all the way to Collem for 30 minutes almost. Finally reached Collem around 9 and had dinner. Following dinner we pitched our tents and had a Karoke session at the camping site and went to sleep.
In the next day morning woke up at 5'O Am in the morning and we packed our camping tents. We have 2 hours of time to start our return journey so we thought of visiting a small water stream which is near to Collem on the way to Dudh Sagar which turns out to be an awesome thing on that day. We played in the water for almost an hour and started back to Collem. Got changed, had breakfast and started back to Londa Jn to catch our return train to Hyderabad.
And here comes the Awesome Gang of Us...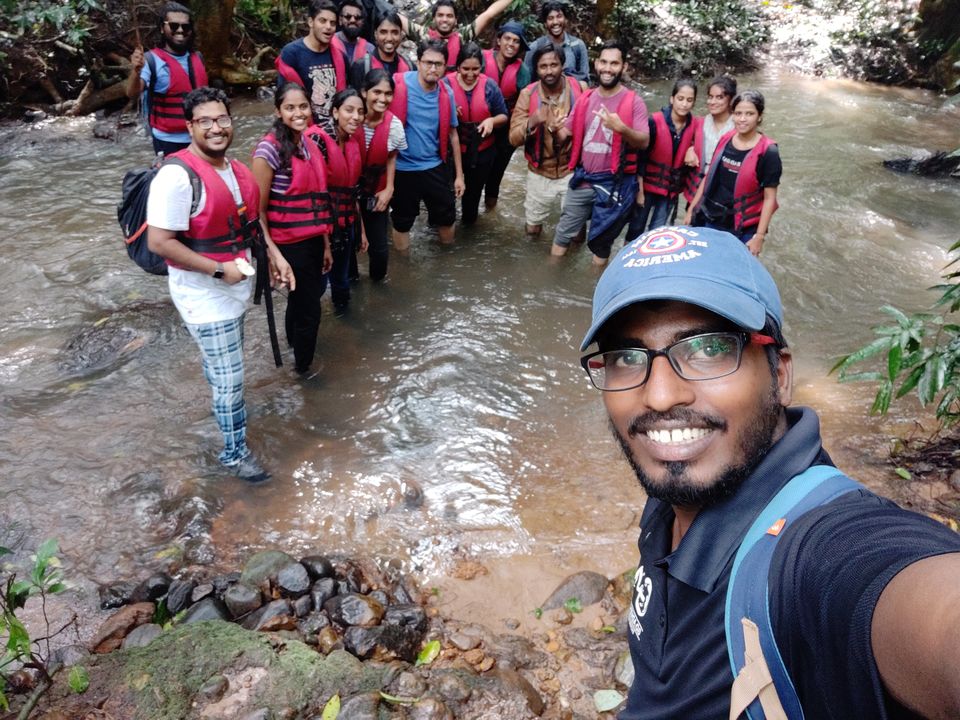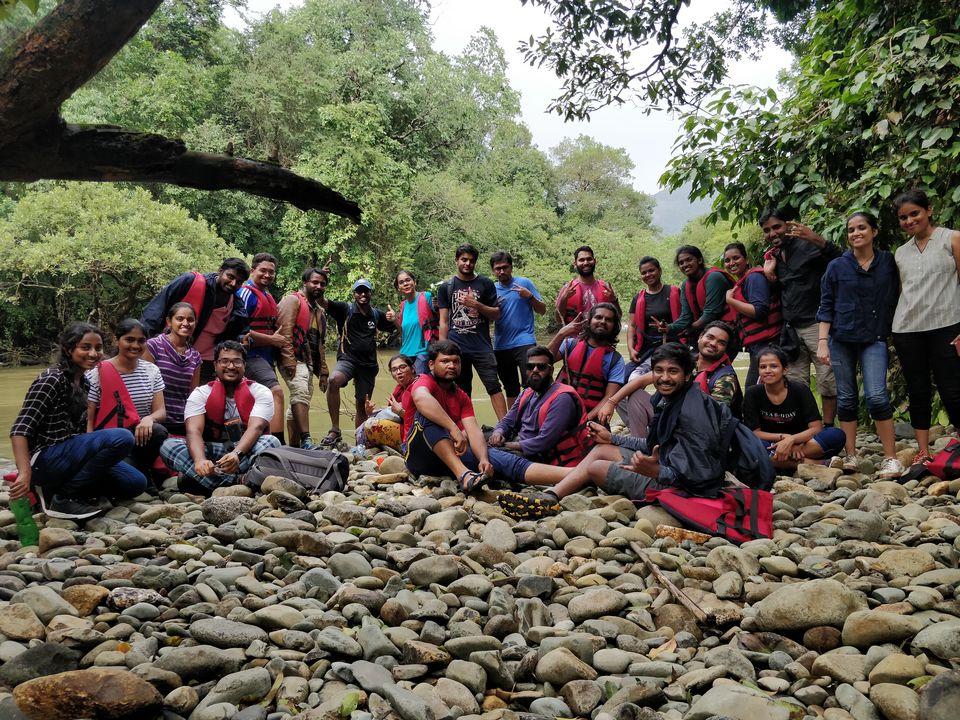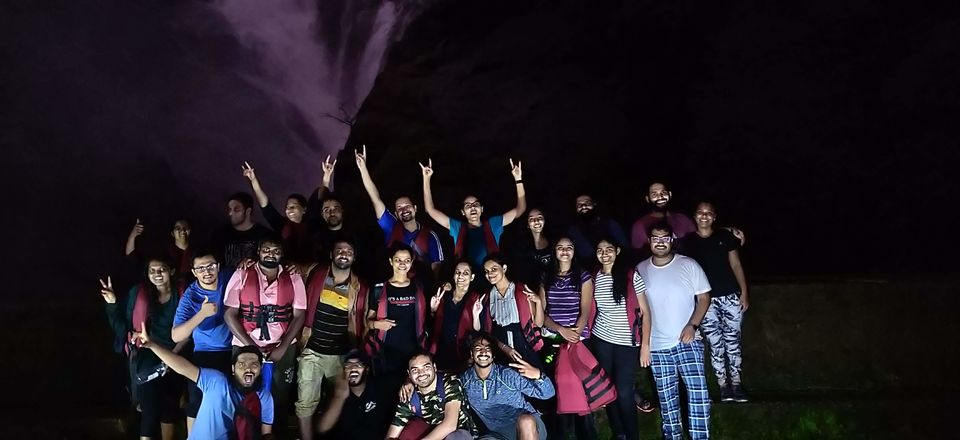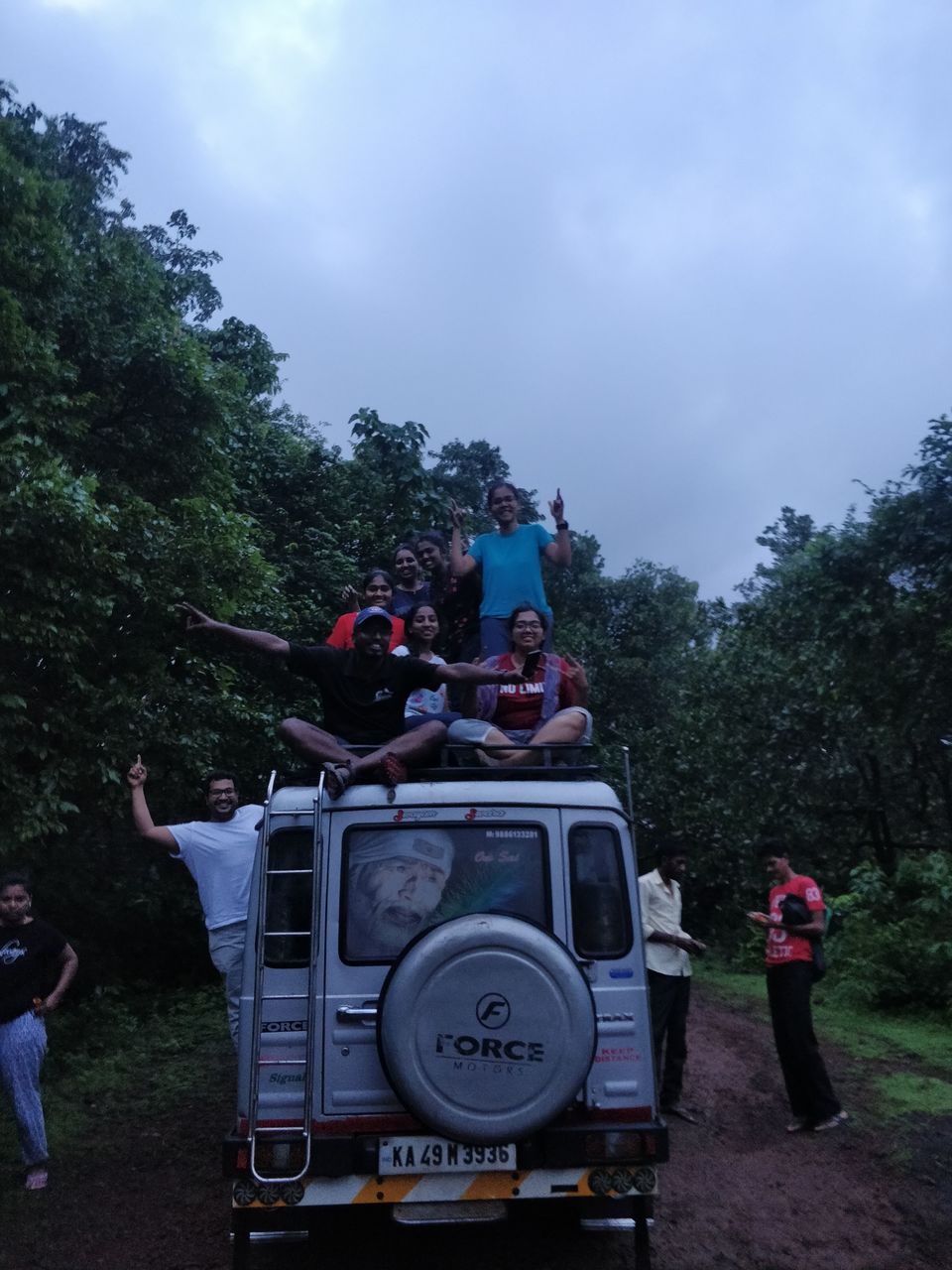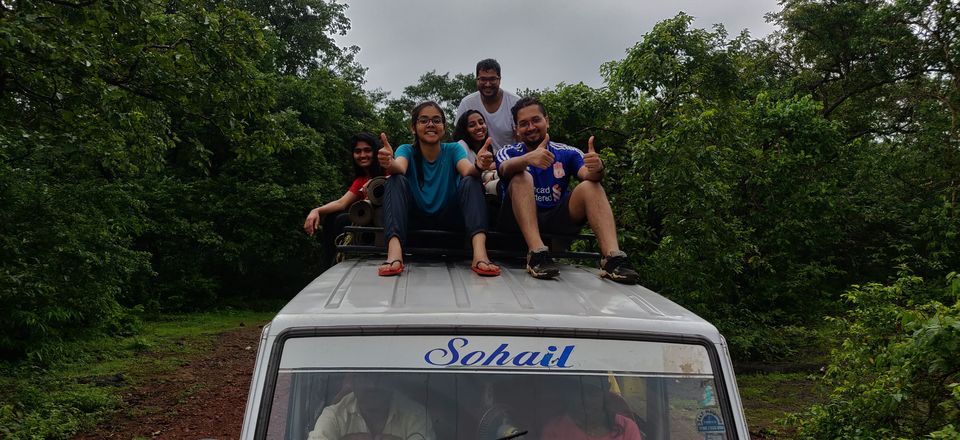 Must do activities in and around Dudhsagar falls
1. Have a Dip in the Pool/river which originates at Dudhsagar waterfalls
2. Go for a hike in parts of Bhagwan Mahaveer Wildlife Sanctuary/Mollem National Park, across the Dudhsagar river.
4. Tambdi Surla Temple – the ancient stone temple of Tambdi Surla is located in the forest at the foothills of the Western Ghats. During the rains you can hike to the Tambdi Waterfall. (This is 18kms from Kullem which takes half a day to cover which we left due to time constraints.)
Some points to keep in mind for this trip:
1) Come prepared with a good pair of walking shoes, the tracks look easy to walk on but the gravel can be quite a pain when walking for long distance.
2) If visiting around monsoon, be prepared for occasional showers, carry a raincoat.
3) Be careful of the oncoming trains, always step aside. Proceed with extreme caution.
4) There are no eating options at the falls, carry your own food.
5) The reason for the waterfalls being so pristine is the lack of human presence there. Please please save the nature.
6) No Smoking, No Alcohol, No Littering (Carry all your wrappers back). Please don't spoil the nature.