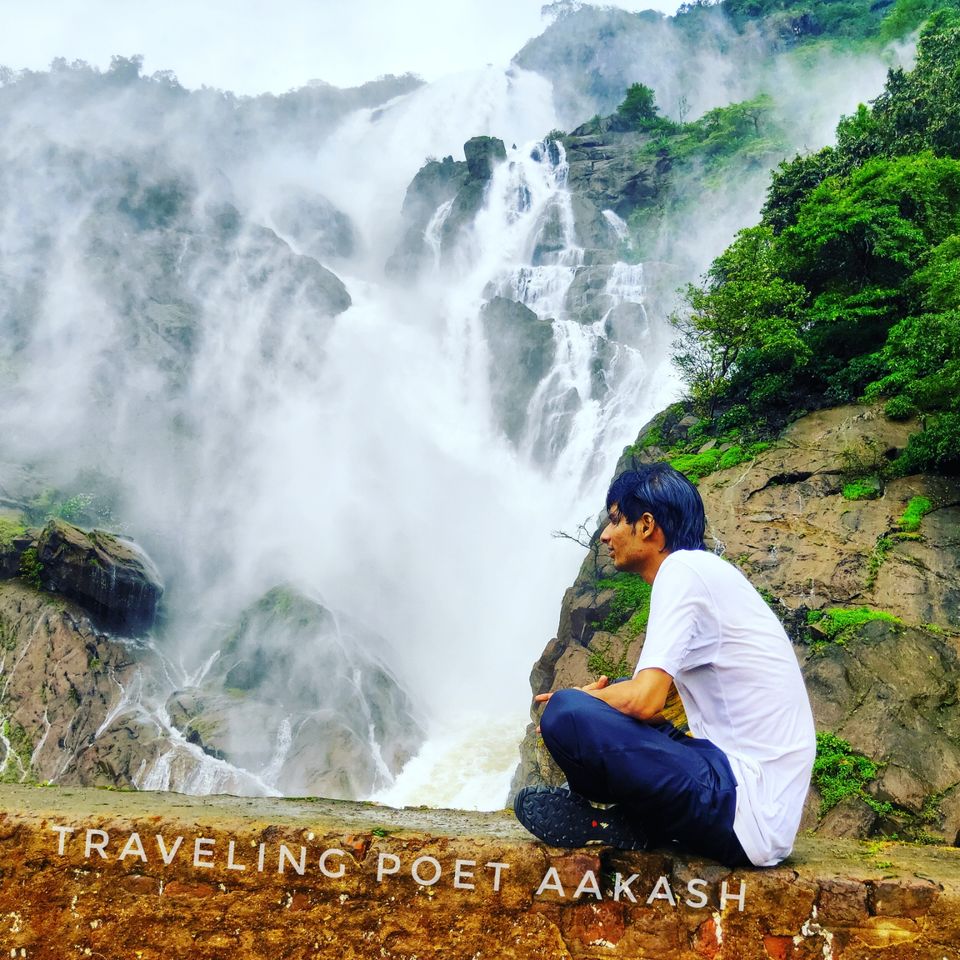 Dudhsagar (sea of milk) is true and most relatable name for this one of most beautiful waterfall in India.
Height of Dudhsagar fall is 320 mtr and this waterfall falls among tallest waterfall in Country.
We can't see top of this fall due to heavy pressure of water it creates huge fog and this is the reason why its white like milk.
In just front of fall there is a railway track and train cross from front its just a seen of dreams like we all have seen Chennai Express movie and that seen when train stops in front of waterfall that was shooted here.
So, place is no doubt beautiful, mesmerizing,amazing.
How to visit Dudhsagar waterfall ~
Dudhsagar fall is situated nearly 50 km ahead of Madgaon station and 10 km from Kulem railway station.
From Mumbai you have many options of train and most suitable is Chennai Express.
There are two options you can alight at Kulem station and start trek via Bhagwan Mahavir Wildlife Sanctuary and for this you compulsory need a guide and they are available outside of station and their price could be 300 to 1000 Rs. Per person depends on you dealing capacity.
And 40 rs. for lifesaving jacket which is not compulsory.
Another way is to alight next station from Kulem which is Sonalium station and from here you don't need any guide. Its too close to Dudhsagar fall and took just 20 minute of walking via railway track.
Both way are beautiful .
Return train timing :
5 o'clock in evening train is available from Sonalium to Madgaon. Try to get that otherwise you have to come from kulem.
Best time to visit Dudhsagar fall:
Best time is month of September when mansoon is its end time.
Some people would suggest July and August too due to Rainy season but when its heavy rain mostly it is not allowed to visit there. It could dangerous too and you could not enjoy much cause of rain but in September its Rainy but not heavy as July and August so its good to visit in September month.
Thank you
You can check visit my
you tube channel : Traveling Poet
Instagram : Traveling Poet