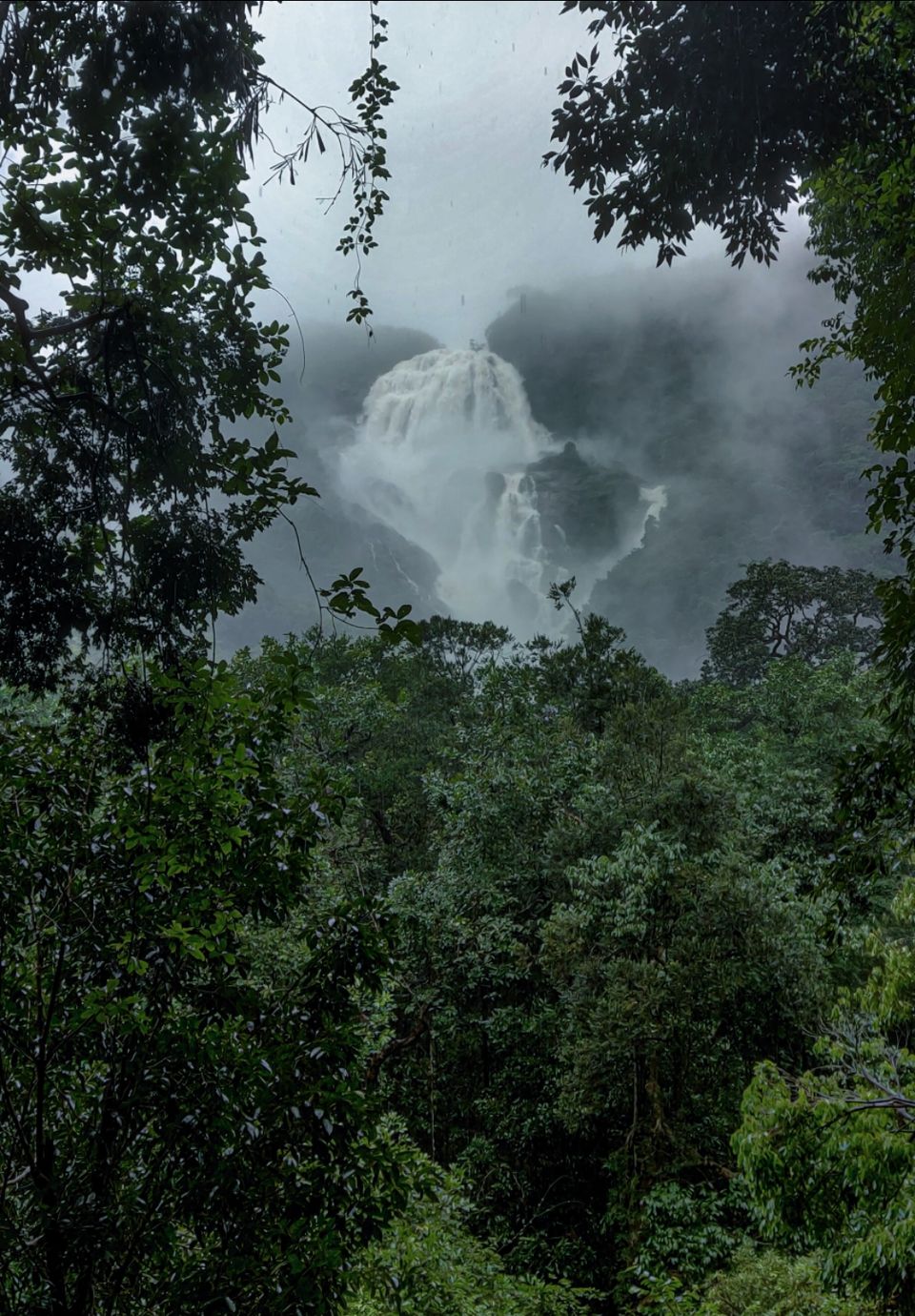 What does travelling makes you do? It makes you look at the world as it is, makes you appreciate life, turns you into a storyteller, improves your photography skills, makes you meet new people and many more. This time it made trek and explore the mighty Dudhsagar Falls !
Dudhsagar falls is one of the highest waterfall in Asia, situated at the Karnataka- Goa border. The falls got its name 'Dudhsagar' as it looks like large quantity of milk falling from above. Trust me, the falls justies its name. Have a look at the pictures below: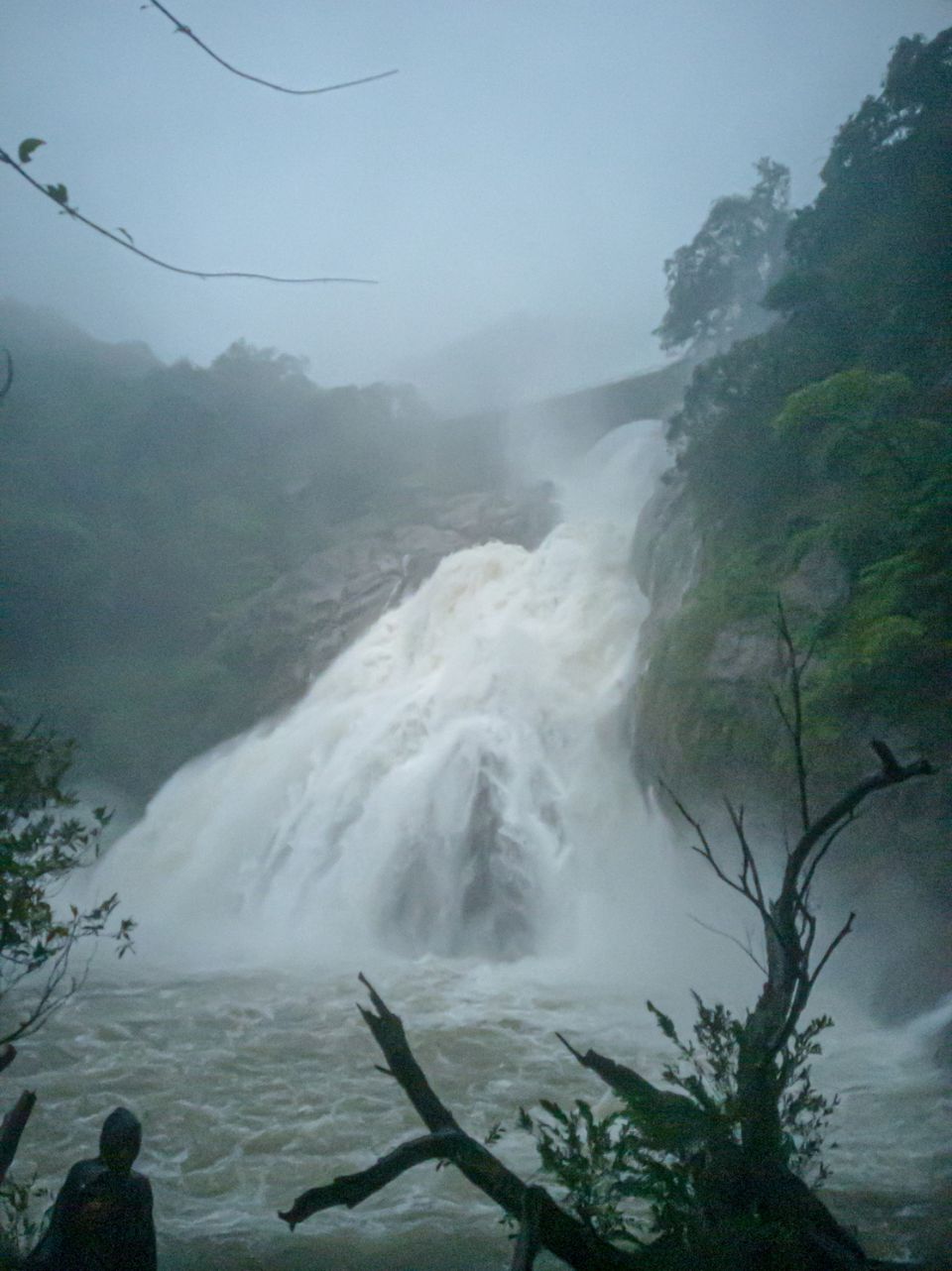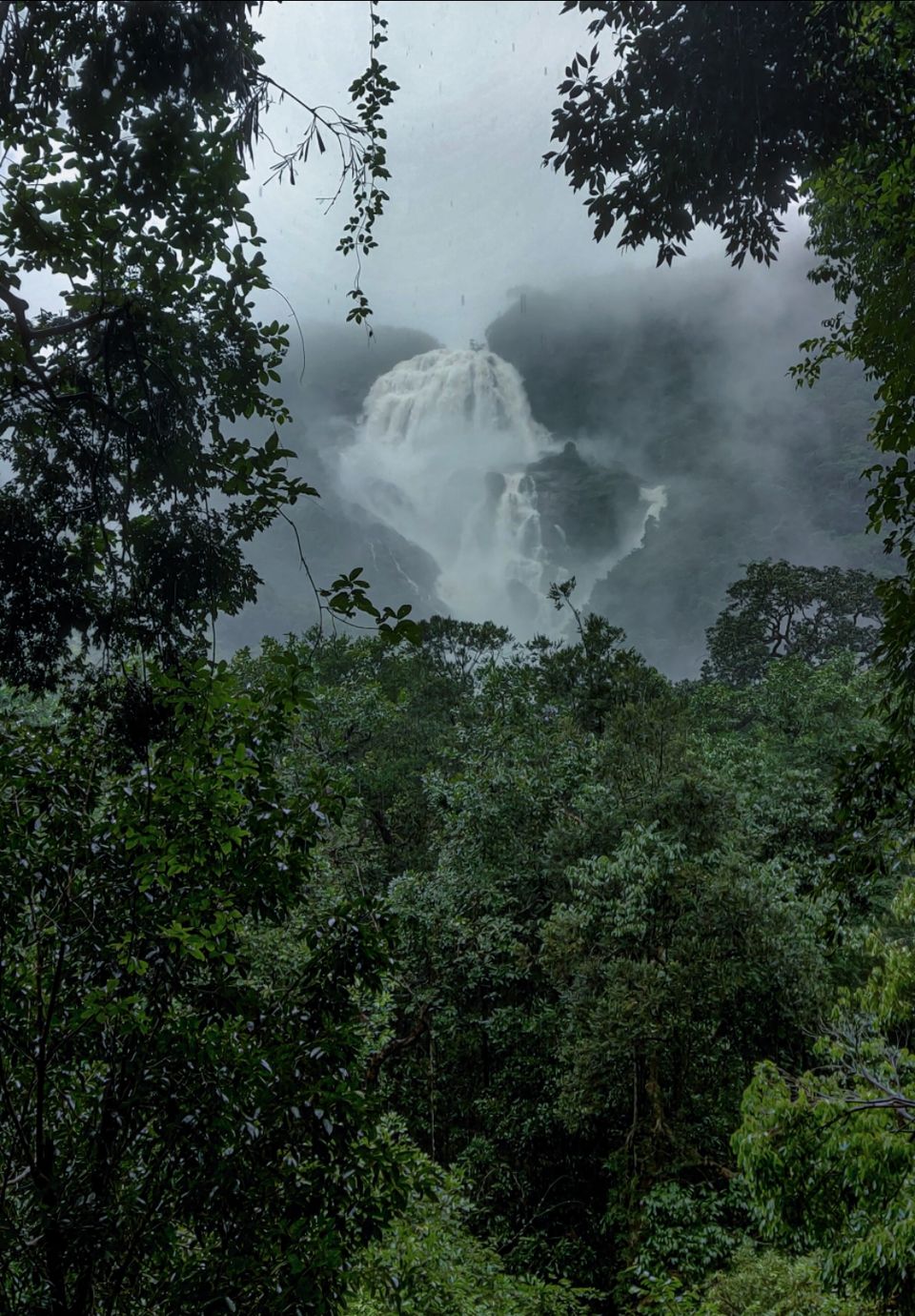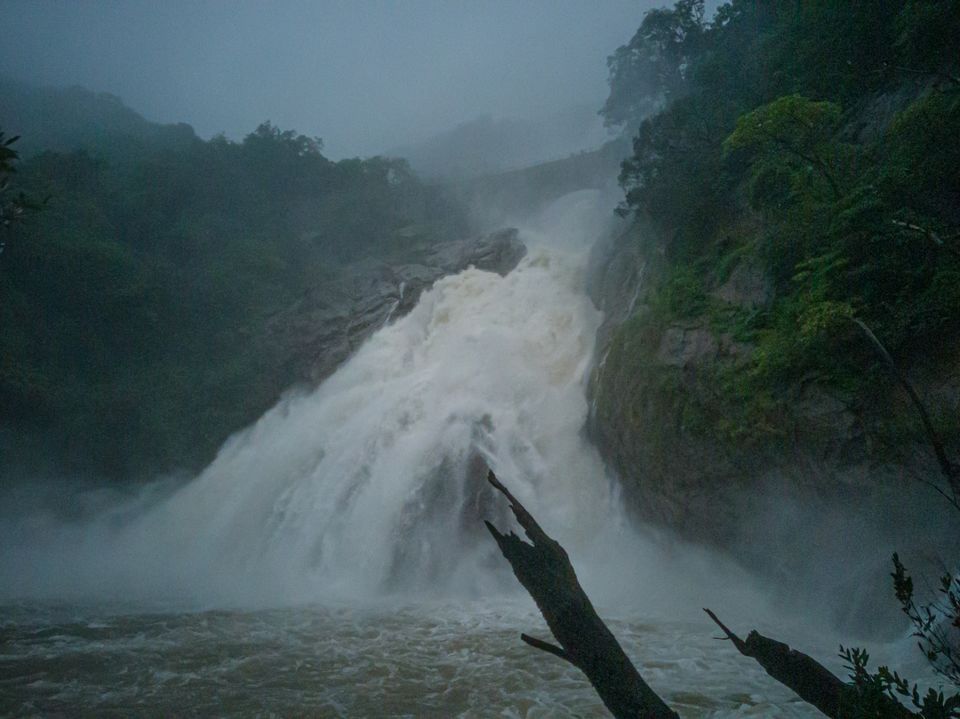 How to reach :
Dudhsagar falls is nearest from Goa. It is 60 kms from Panaji, 40kms from Madgaon and 80kms from Thivim. We travelled to Dudhsagar from Thivim. You can reach Thivim or Madgaon by train. It's an overnight journey. You can find many trains from your respective places to reach Thivim or Madgaon. From Thivim or Madgaon , you have to travel to Kullem railway station from where the trek to Dudhsagar Falls begins. We took a two wheeler from Thivim to Kullem station. You easily get two wheelers for around Rs. 350-400. As it was raining heavily, it took us an hour and half to reach Kullem. Even though it was a tiring ride, the route from Thivim to Kullem is one of the most beautiful routes to ride and the rains add to the fun. Trust me, one of most beautiful ride I have experienced. Here have a look: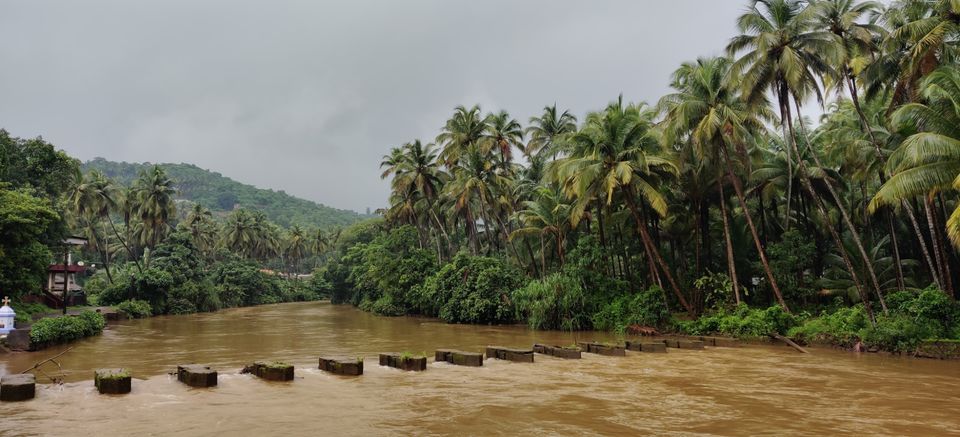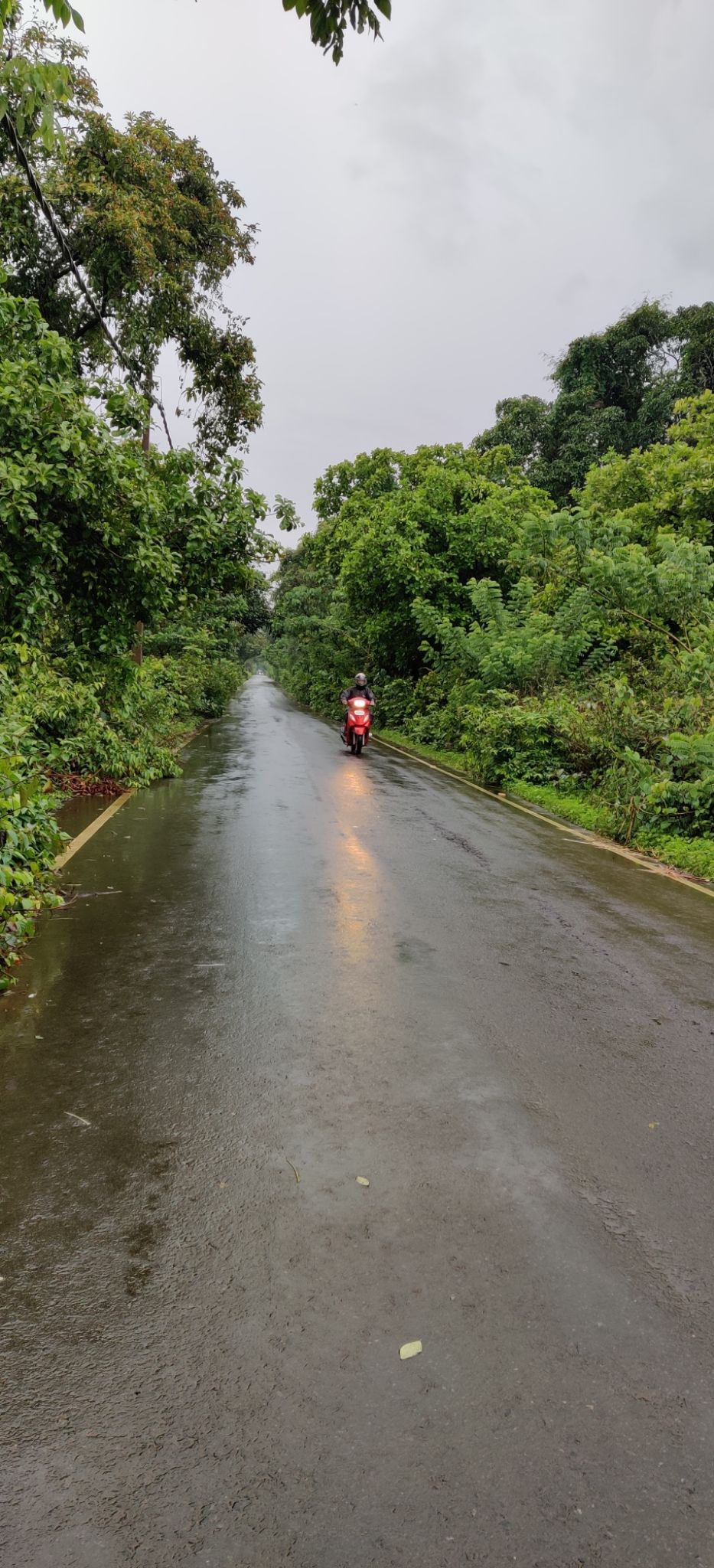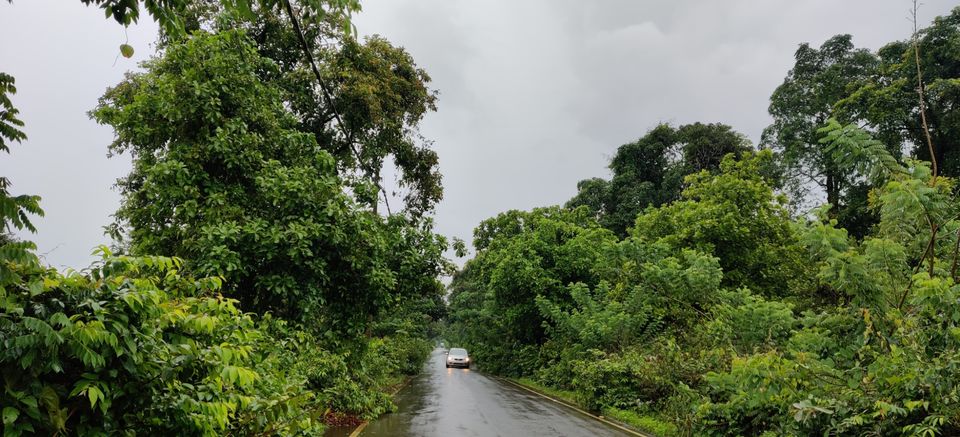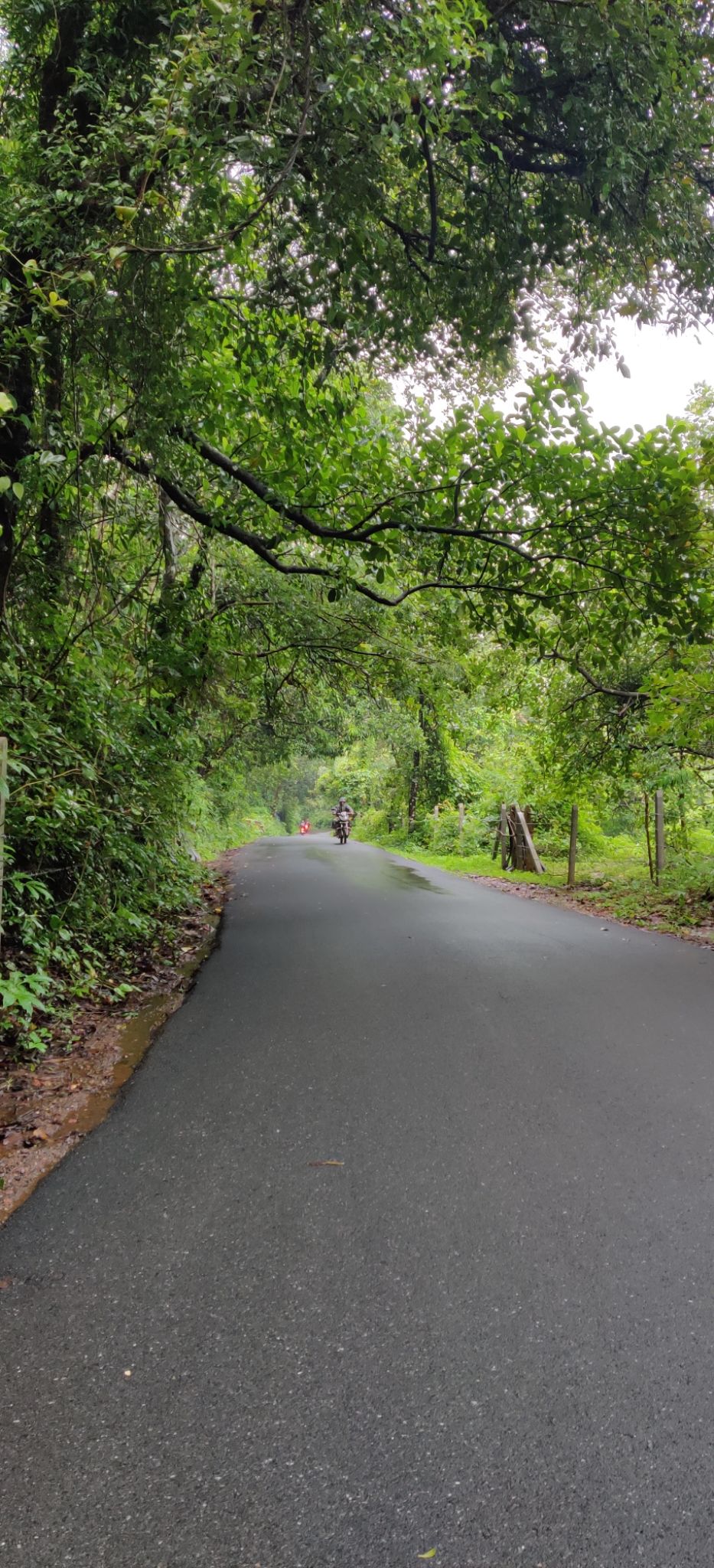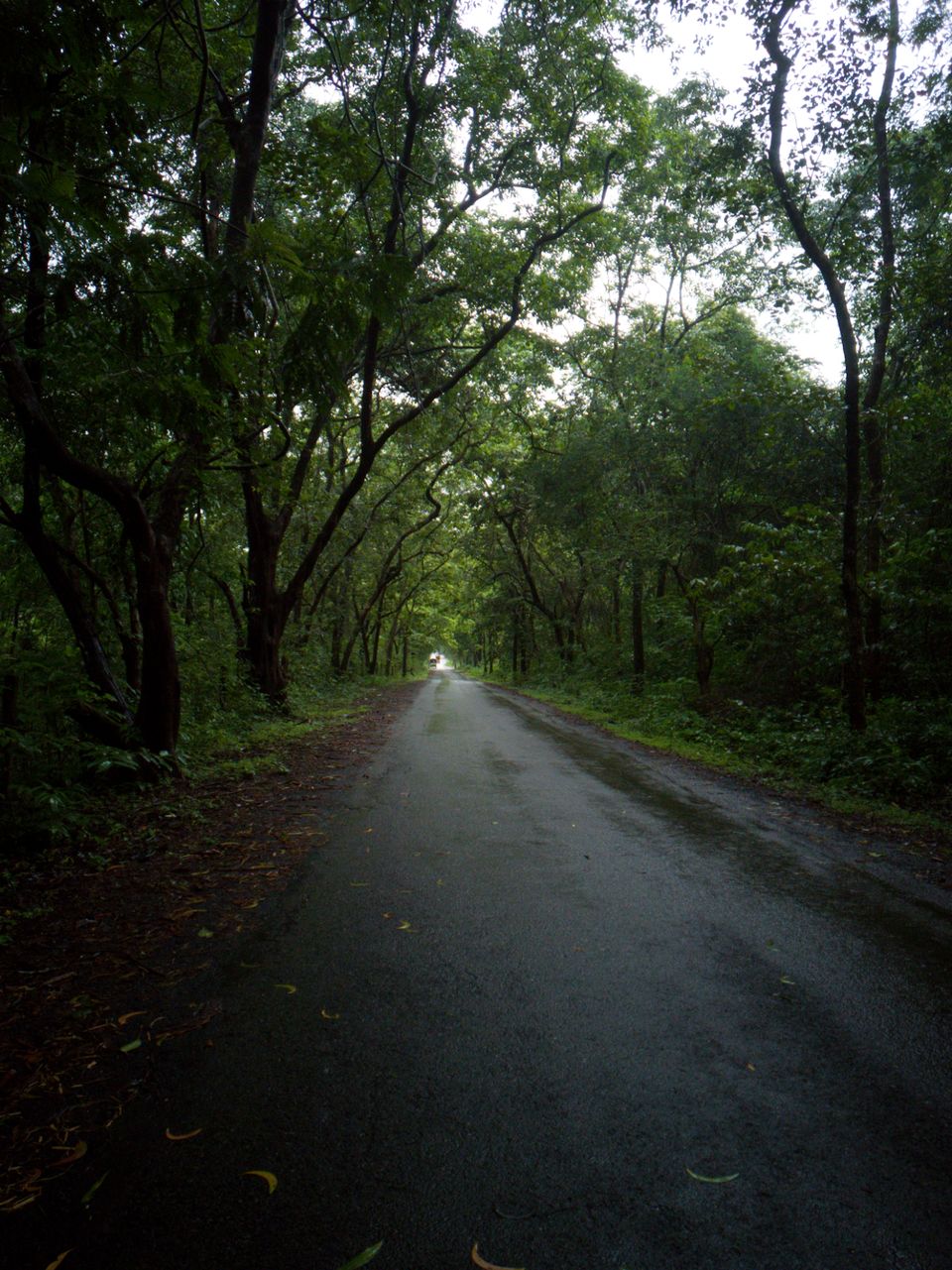 Trek: Once you reach Kullem, you will have take help of a local guide for the trek to Dudhsagar. You can easily find guides in Kullem market area. The trek to Dudhsagar cannot be completed without a guide as it is not allowed to trek on your own. The guide will cost you around Rs. 500-700 per person(depends on how you bargain). You can find details of our guide Mr. Lawrence at the end of the article.
If you are planning the trip during peak monsoon, carry a raincoat or you can buy raincoats at the Kullem market for Rs.50-200(depends on the quality you are buying). Also, it is recommended to carry some foodstuff and water as you will not get anything once you start your trek.
Now coming back to the trek, there are two routes to reach Dudhsagar falls. One to the famous bridge below the falls where the Bollywood movie ' Chennai Express' was shot or the route to the bottom of falls which takes you through a dense forest. We took the latter route through the forest.
The total distance to the bottom of the falls is around 12kms(one way) which includes walking on the railway tracks for 4kms and remaining 8kms through a dense forest.
It is very safe to travel on the railway tracks as the frequency of trains passing by is very less. Tour guide will inform you when to go off track whenever the train passes by. After the initial 4kms of walking on the track, a dense forest welcome you with open arms. Trust me guys, the whole distance of 12kms is so beautiful. You feel so connected to nature during this trek. If you are lucky and it rains, trust me it will be one of best experience of your life. You will have to cross a lot of water streams, tree bridges to reach the bottom of the falls. Have a look at the pictures and get lost in it: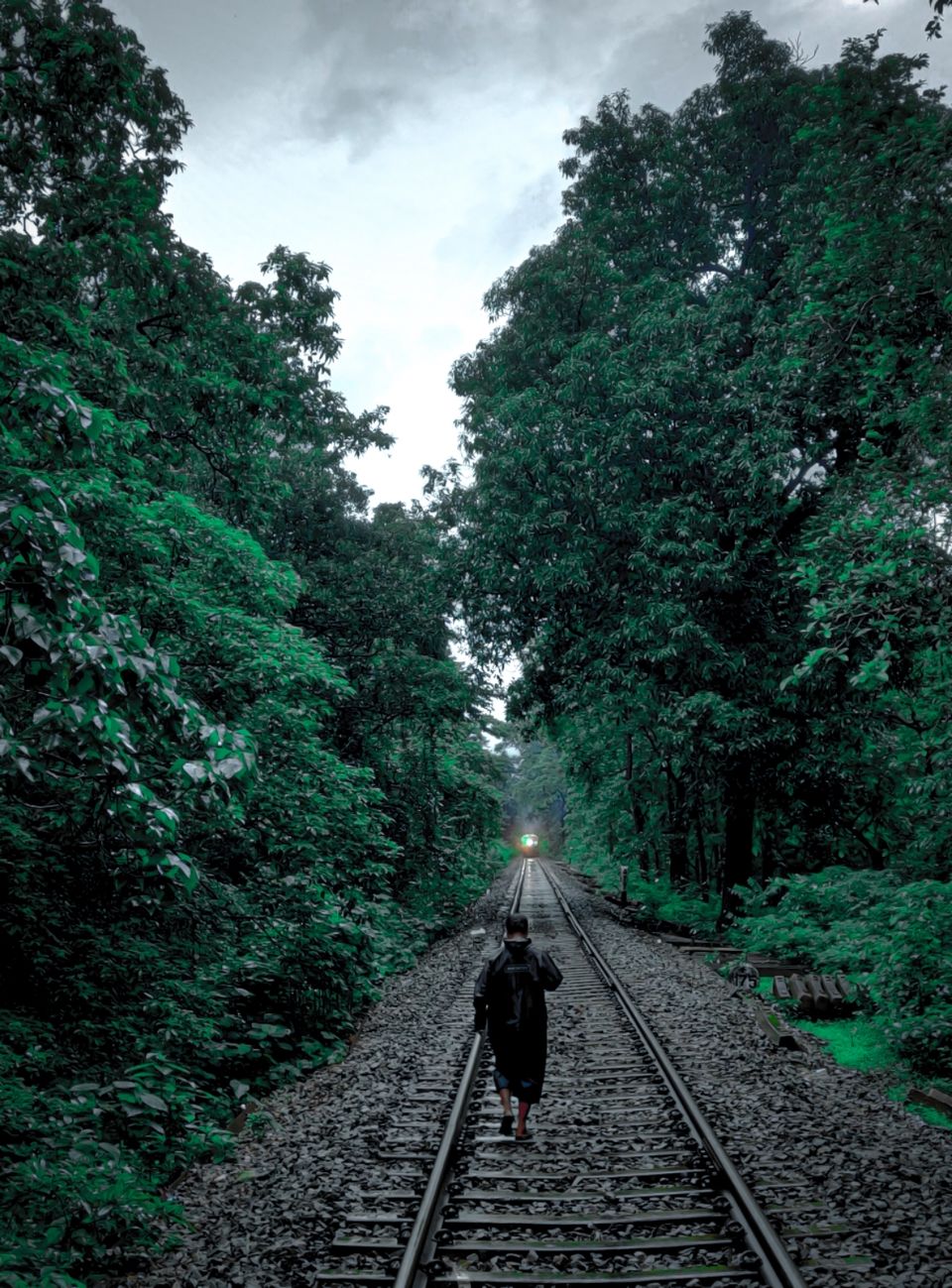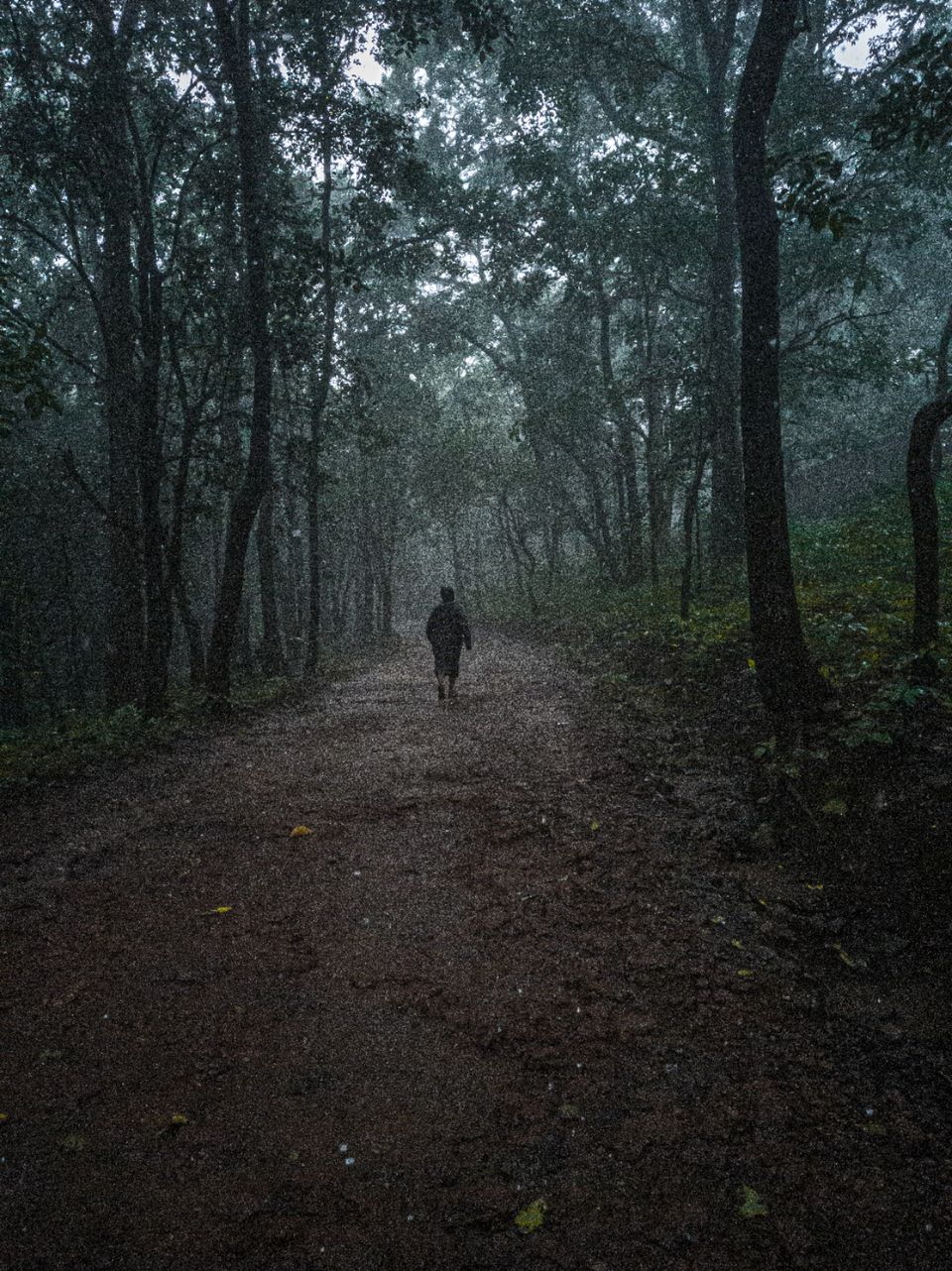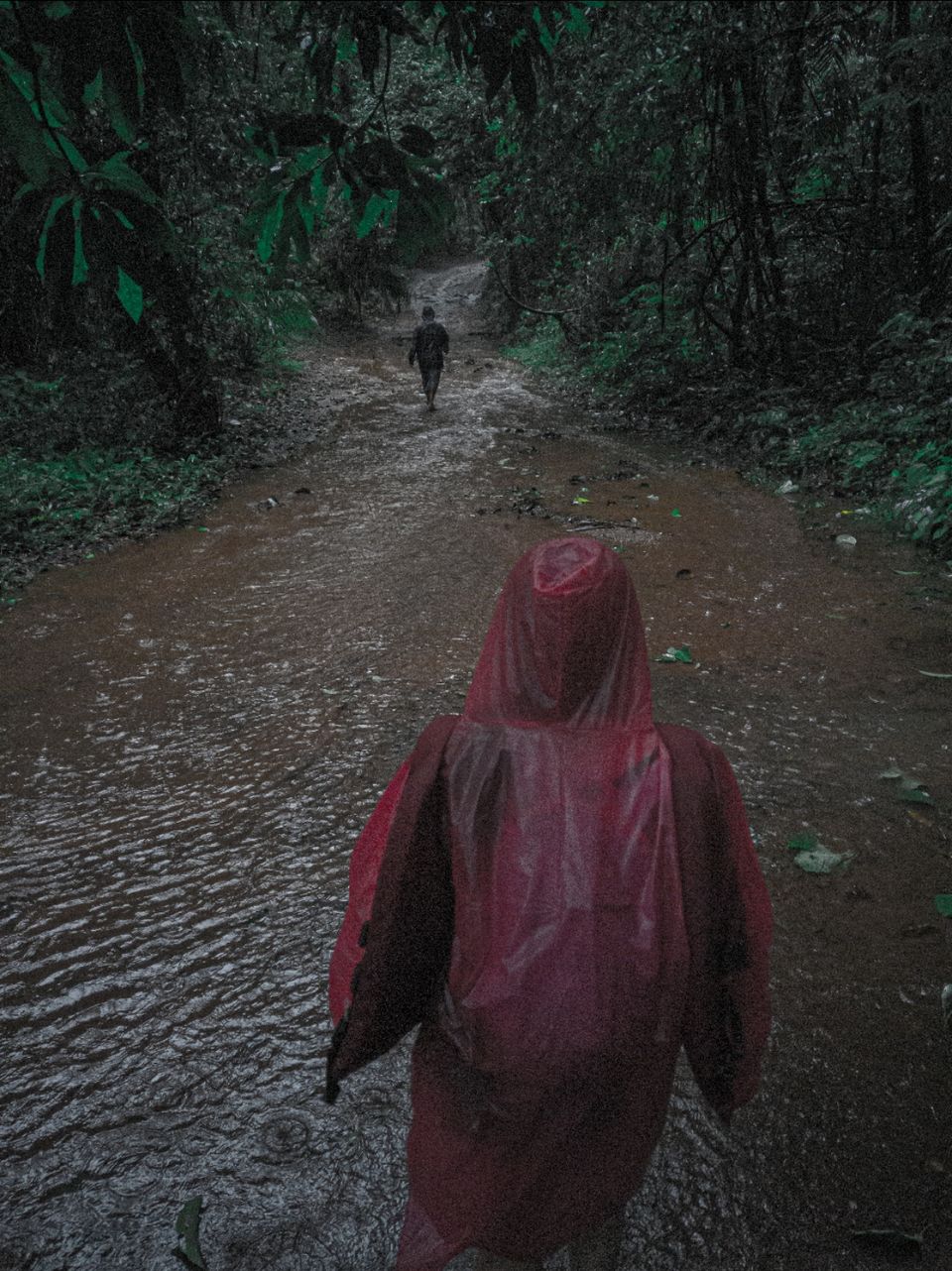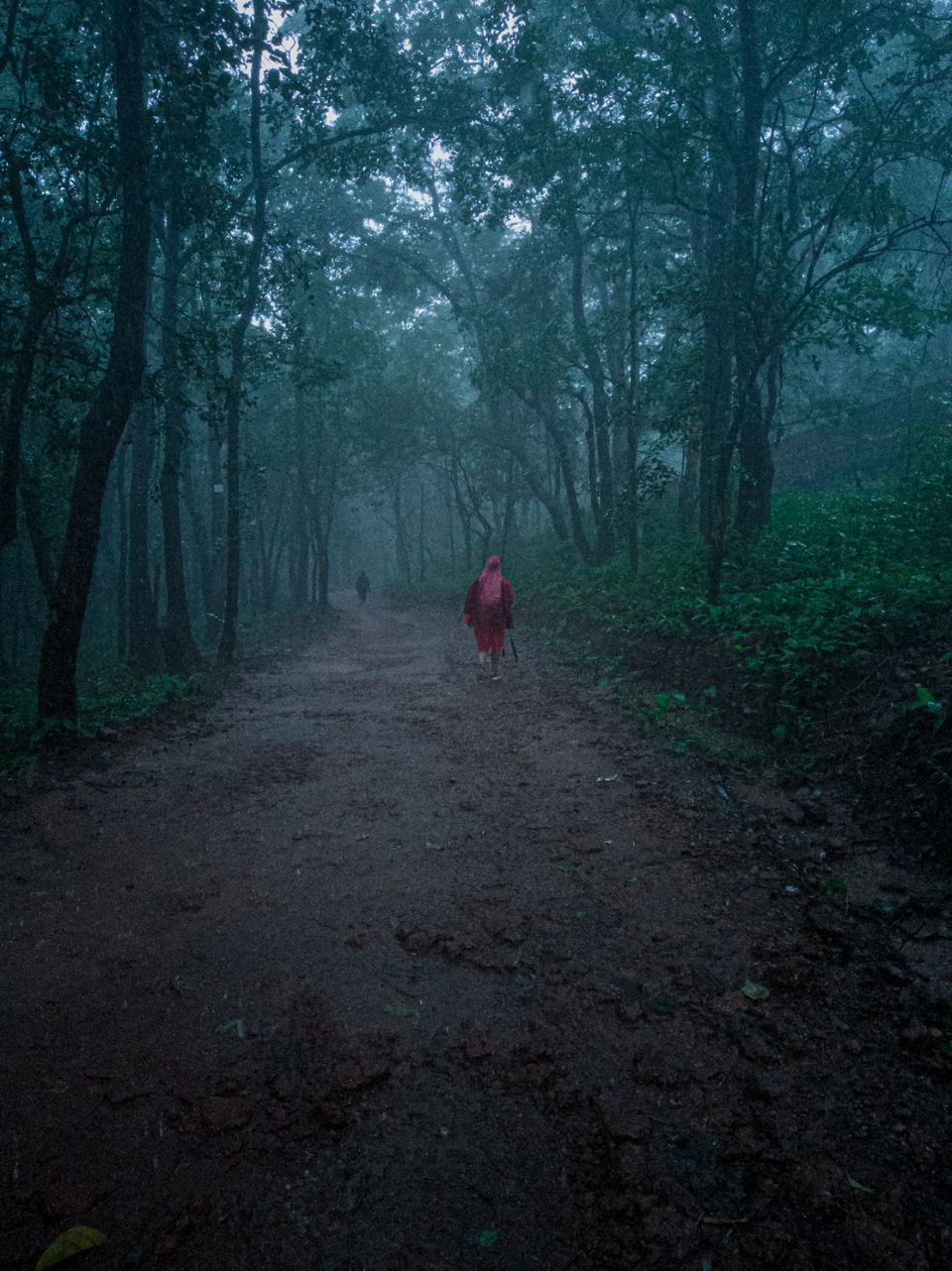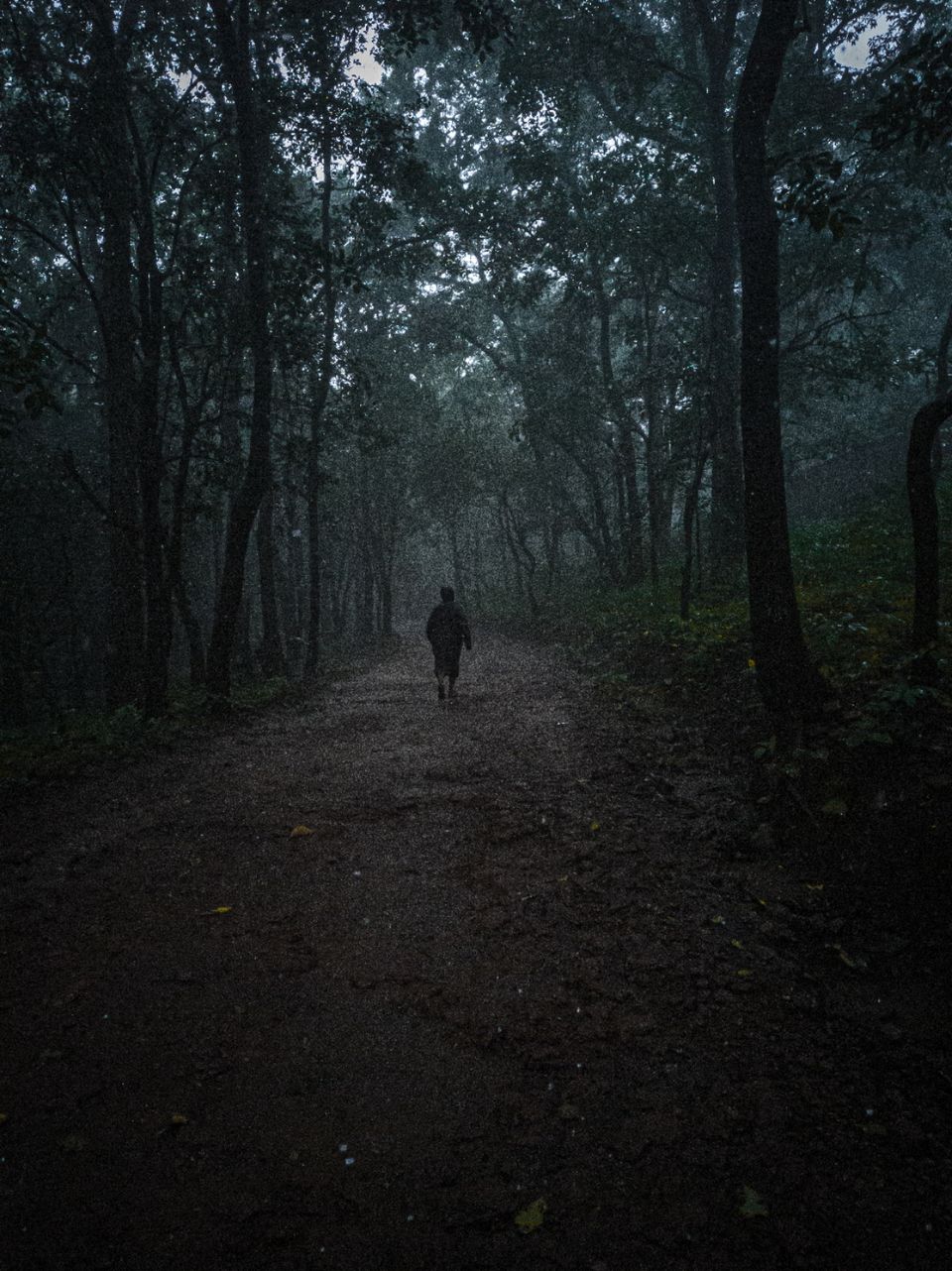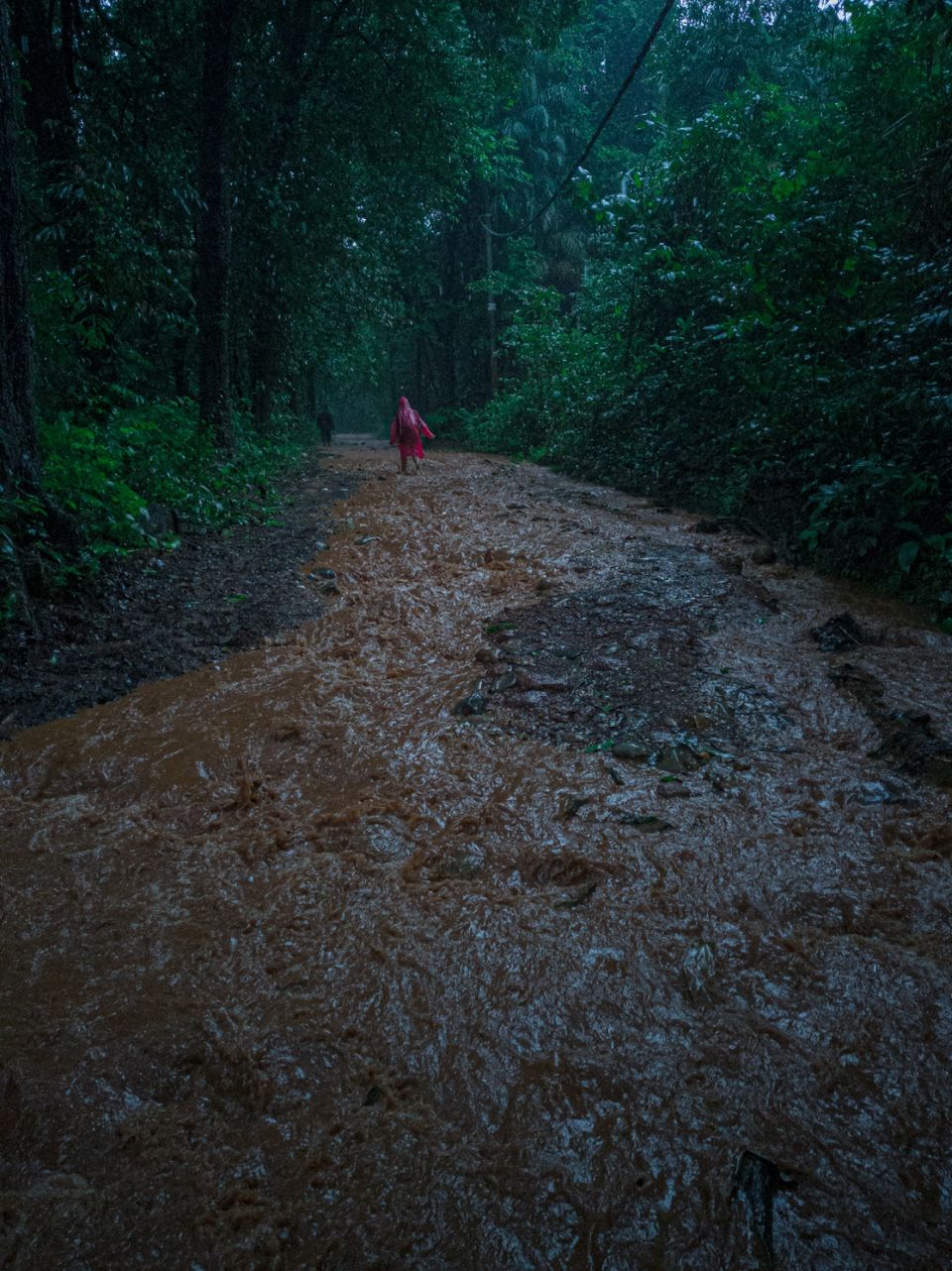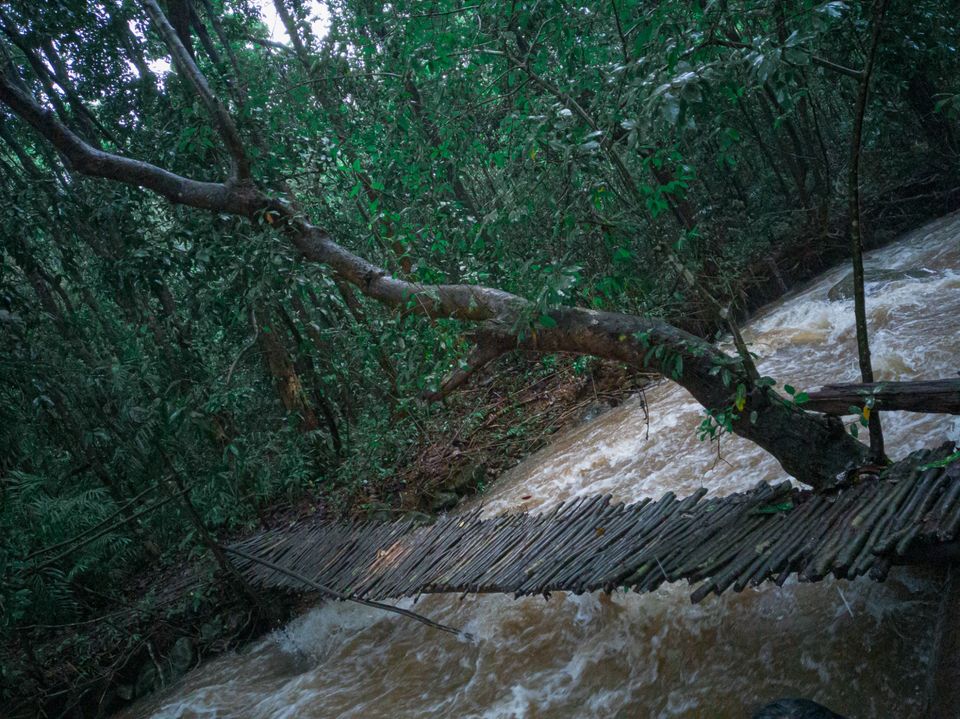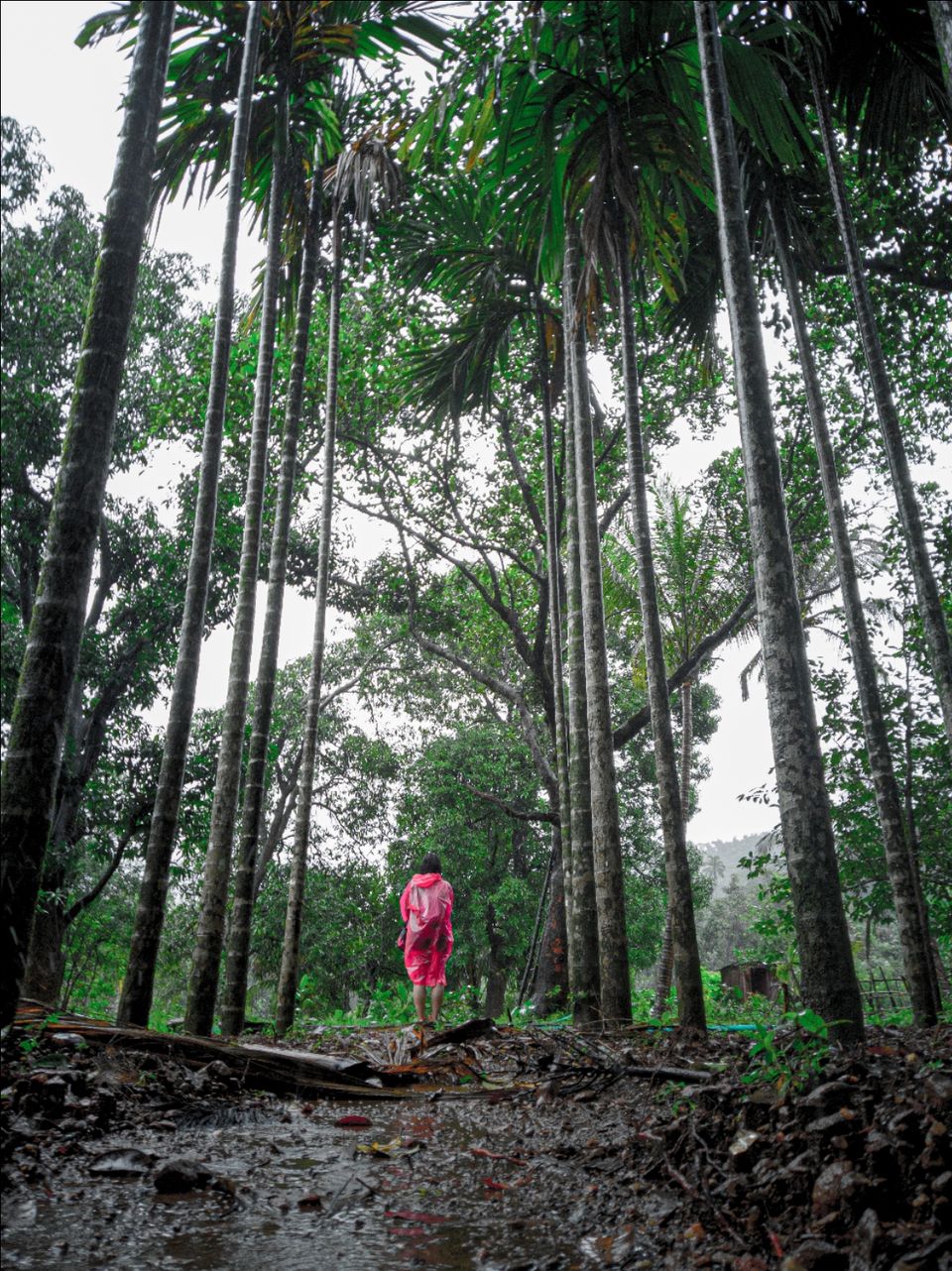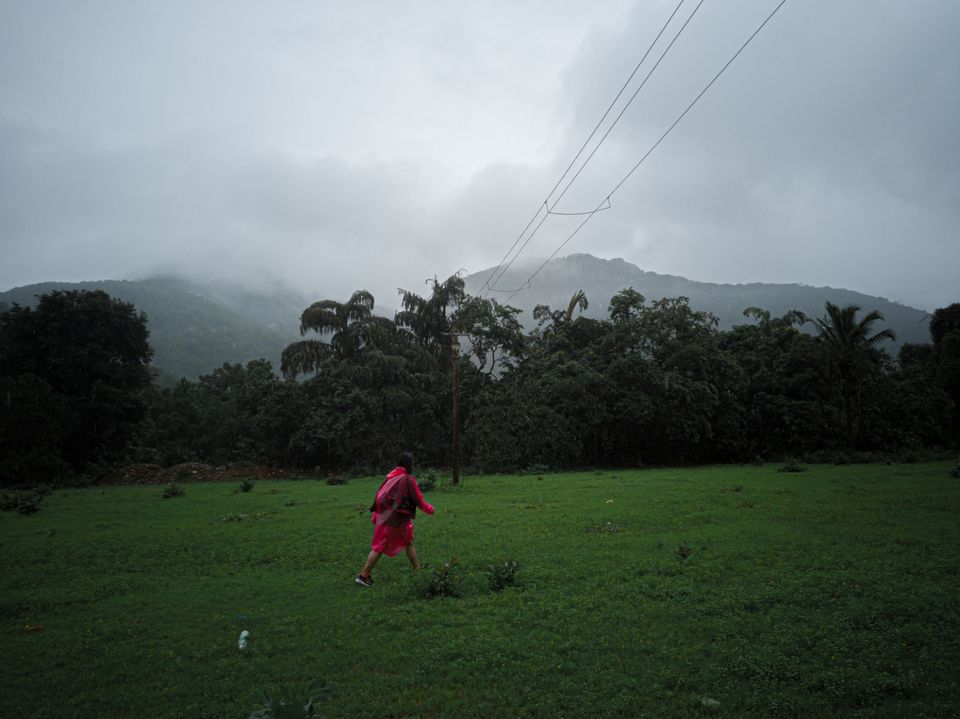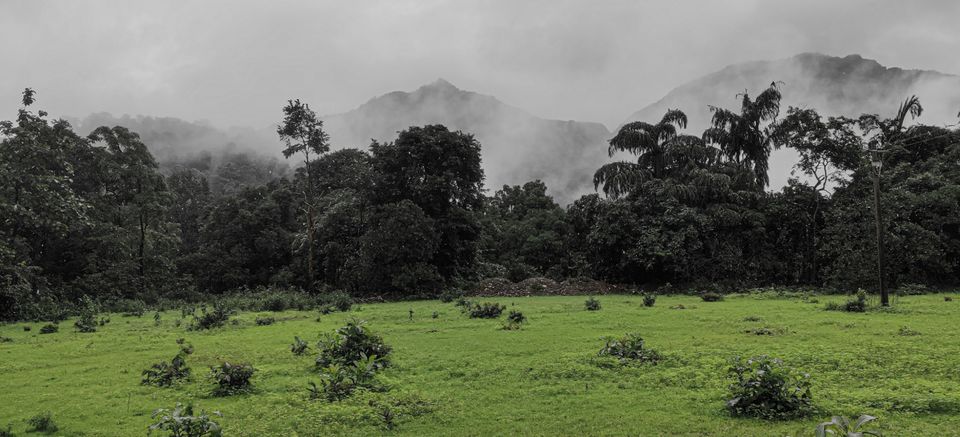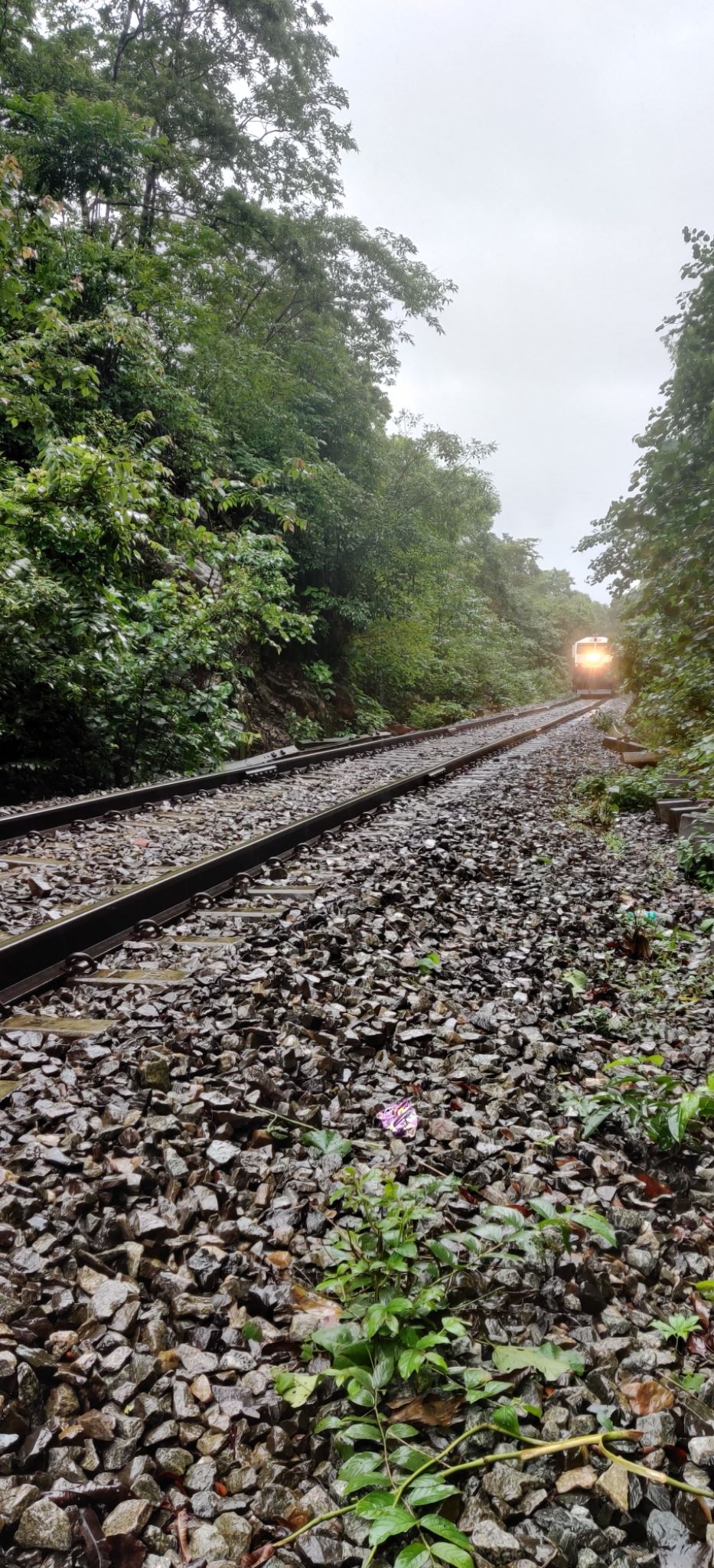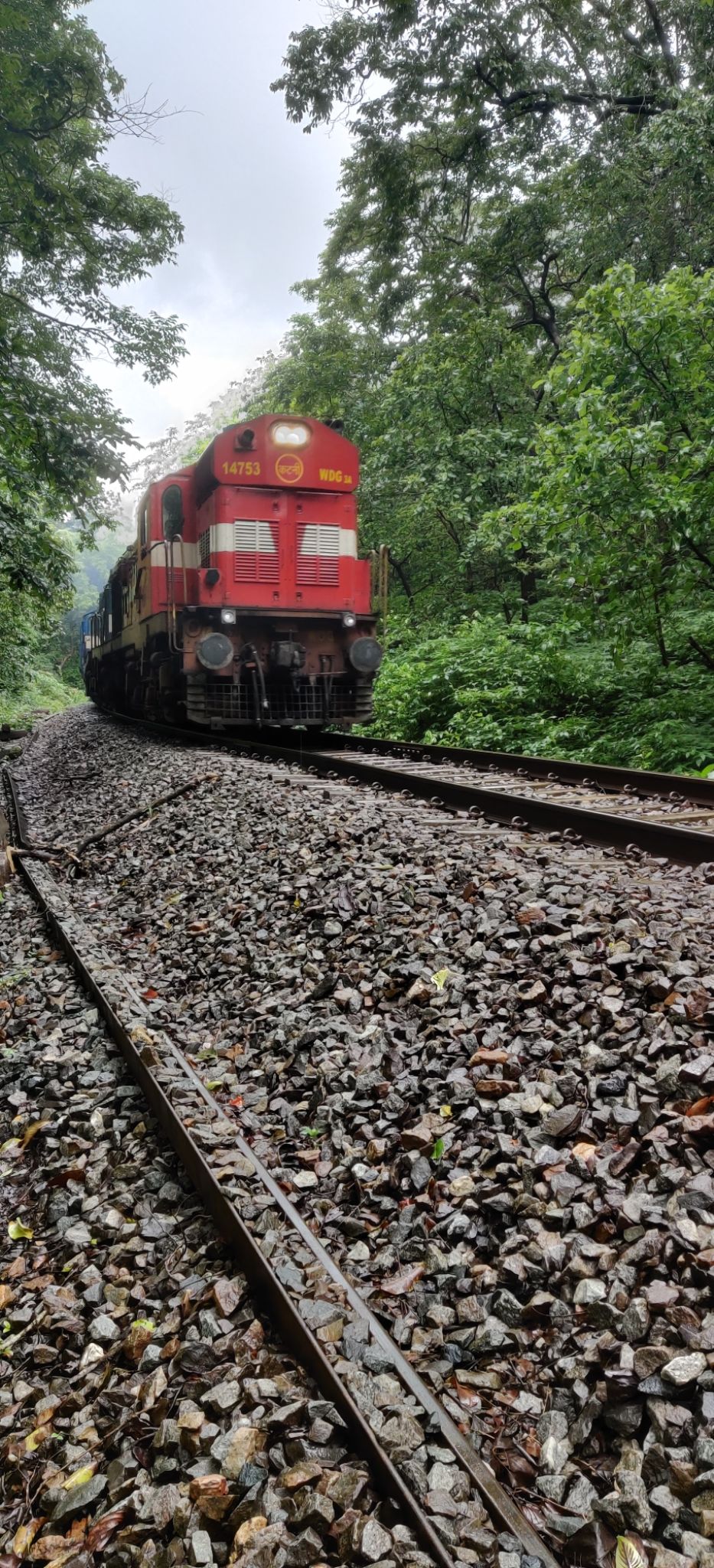 After trekking for almost 2.5 hrs, we reached the bottom of the falls and trust me guys the view is breathtaking. We were not willing to come back. Nature has its own way of surprising us, right?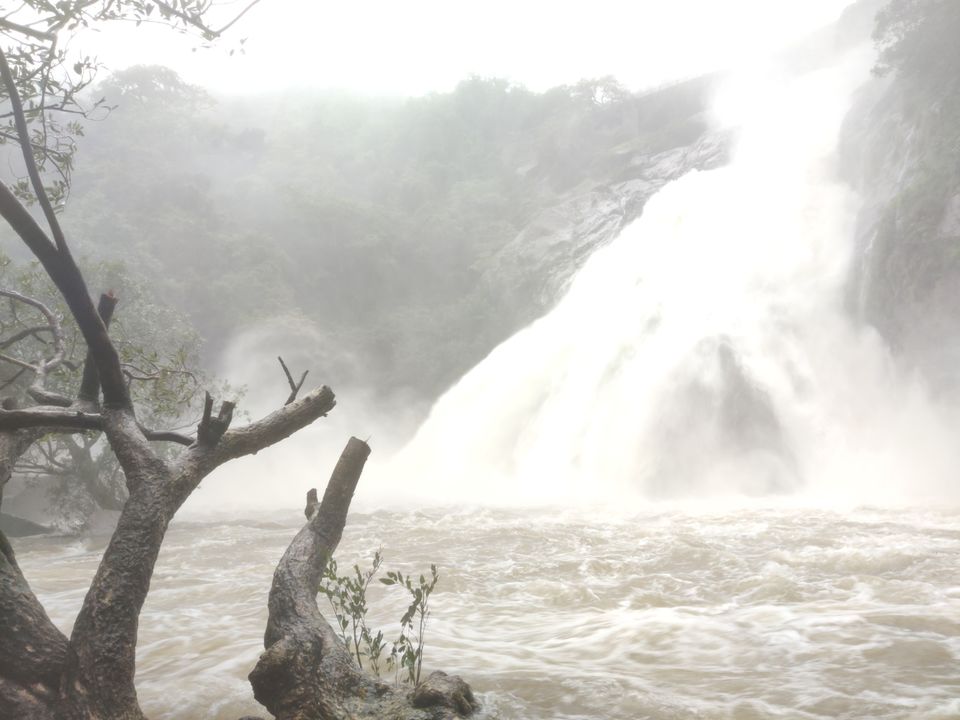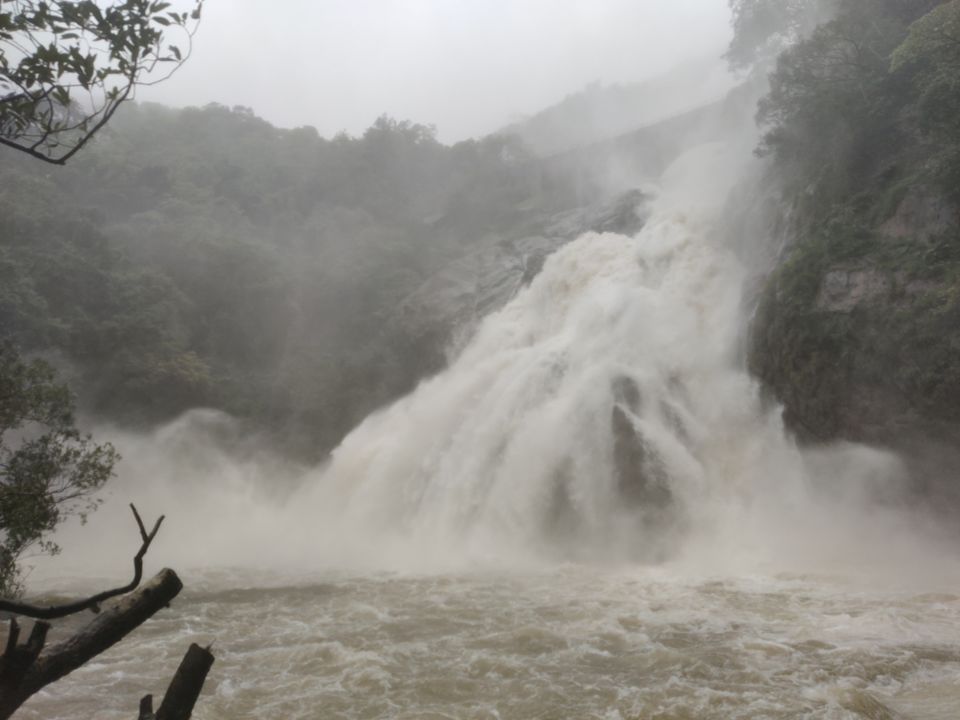 We spent some time clicking pictures and shooting videos, post which we headed back to Kullem. While coming back your guide will try to get you on a goods train(if you are lucky) so that you don't have to walk the whole distance again. Speaking of luck, we were not able to get on the train as RPF officers were patrolling the area and it's illegal to get on the goods trains. If you are caught by the officers, they will charge you a hefty fine.
So began heading back to Kullem station and the return journey killed us as we were totally exhausted by the end of it. Once you reach Kullem, take some rest in the market area, eat something and then head back to your hotels. You get maggi, poha and bhajiyas in the market to satisfy your hunger.
I must say, even though it was tiring and we were close to dead at the end of the trek, it was an unforgettable journey for us with lots and lots of memories. So if anyone is looking for an adventurous trip, head to Dudhsagar Falls during next monsoon and satisfy your wanderlust.
Happy Travelling !
If you have any queries, you can find me on Instagram @shutter.up.fotografia
Guide details :
Mr. Lawrence - He is the best guide one can ask for . 50yrs old yet treks like a teenager. We were no match to his stamina and agility. He is also conducts the trek very responsibly and also entertains with his love story and many other interesting stories. So whenever you plan for Dudhsagar, ask for Mr. Lawrence.
Contact of Mr. Lawrence - + 91 7798080543