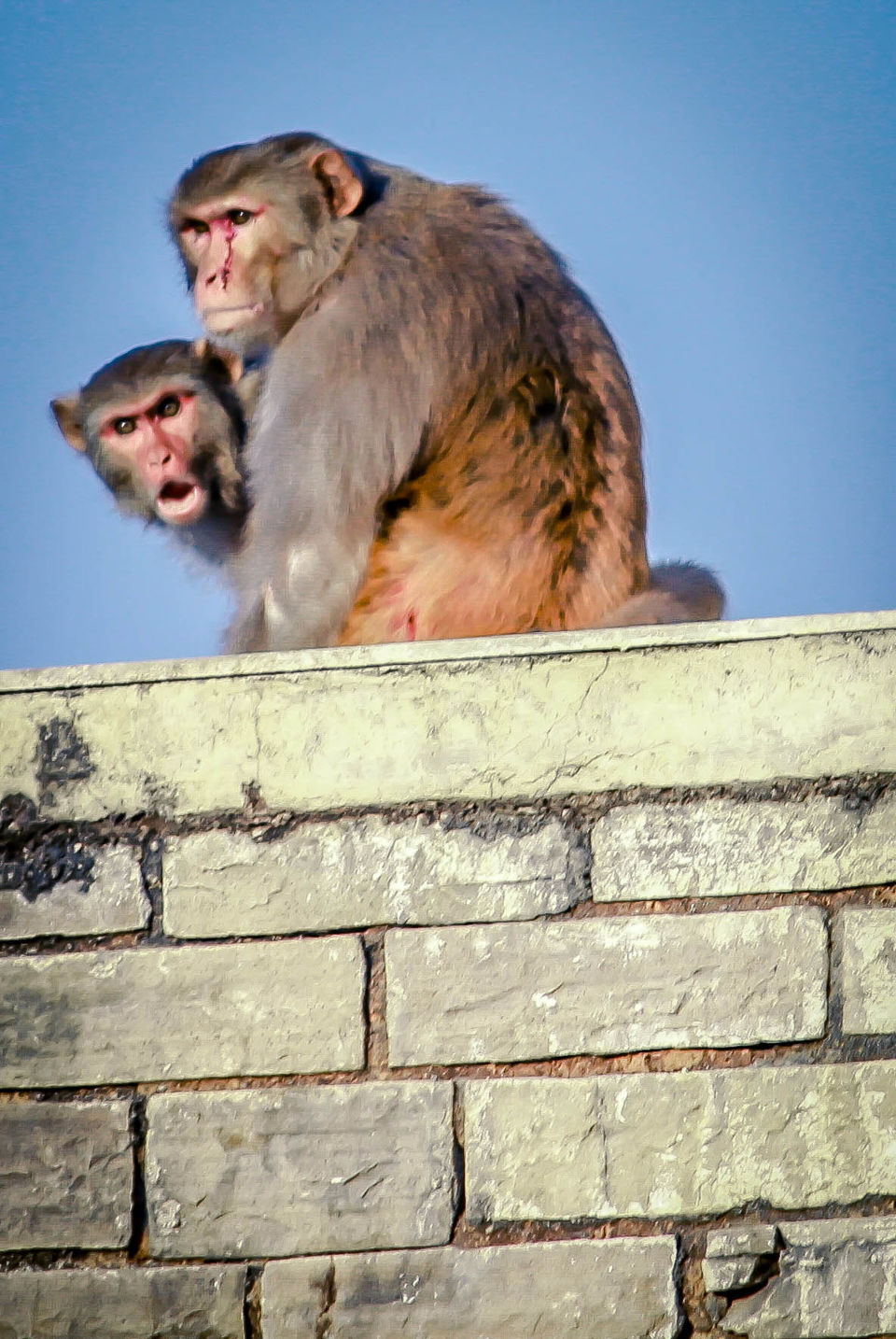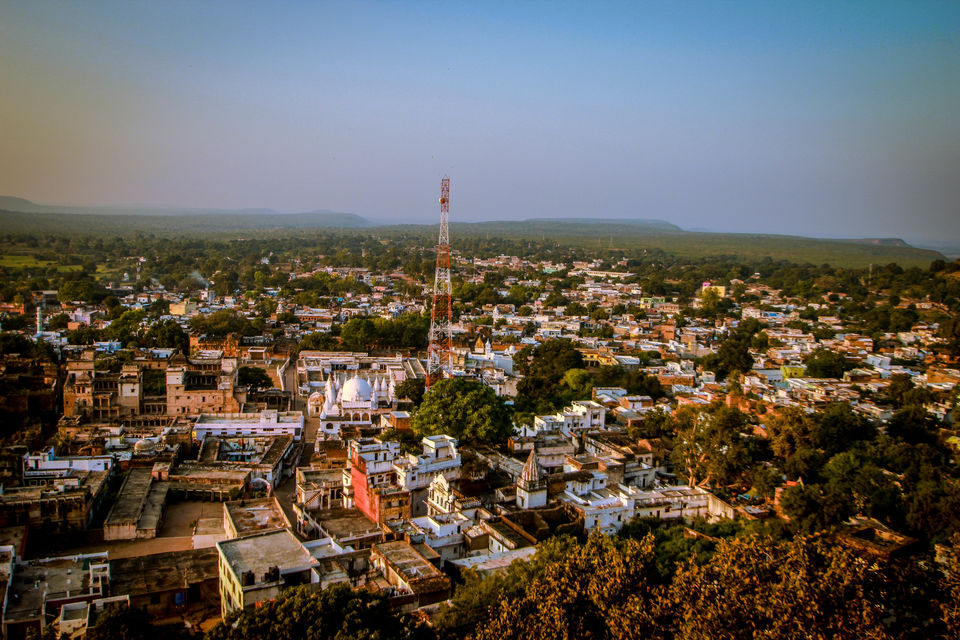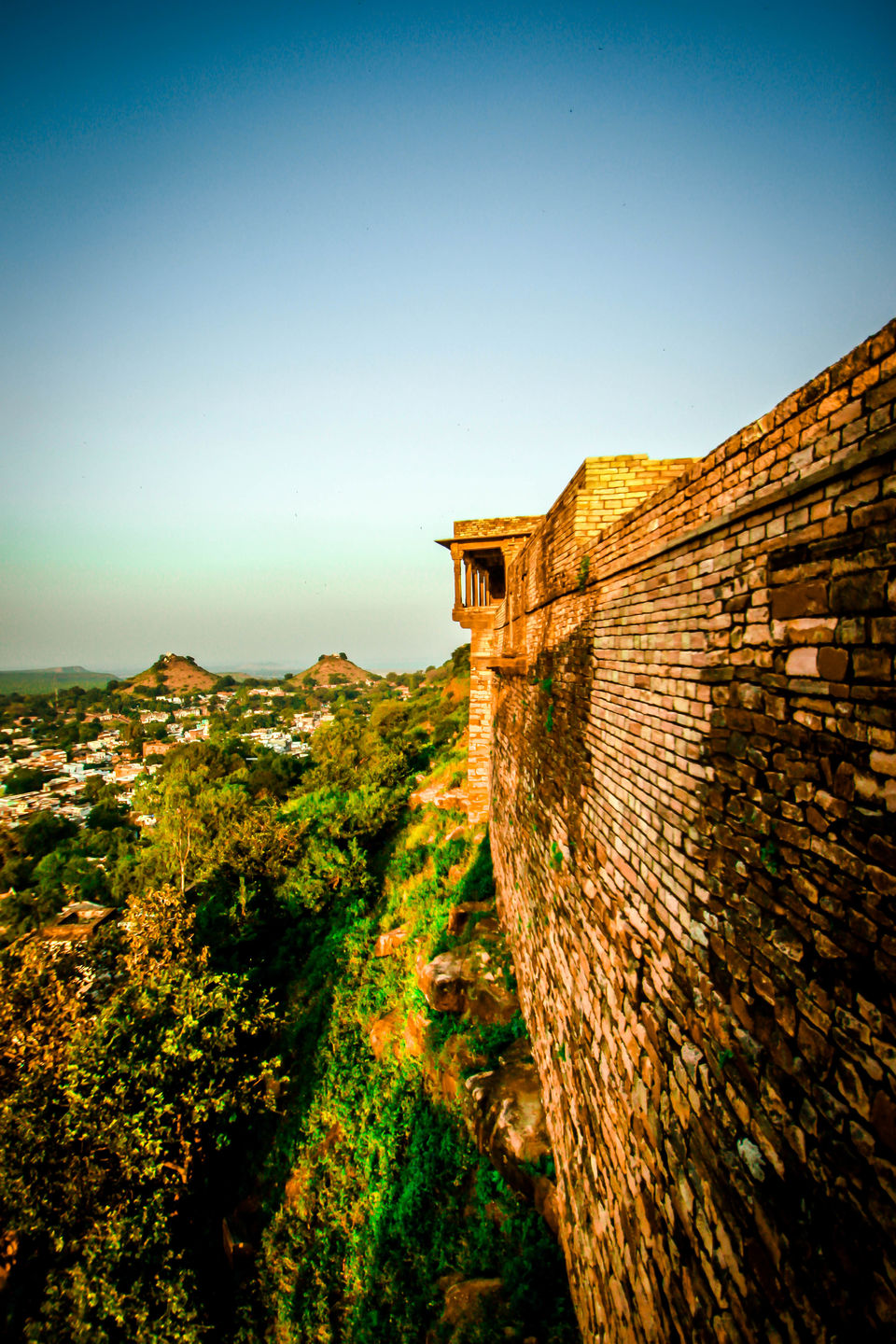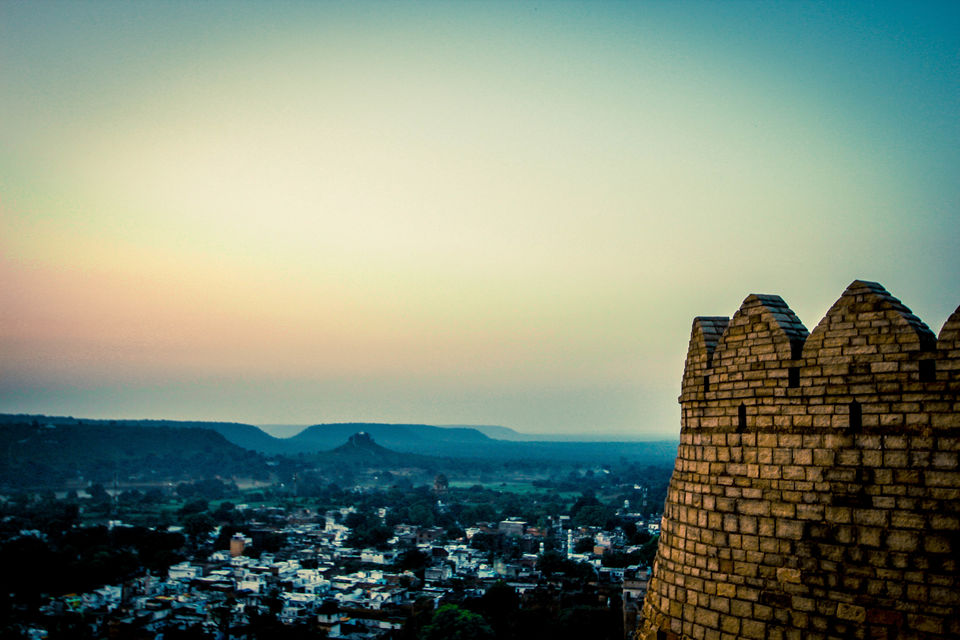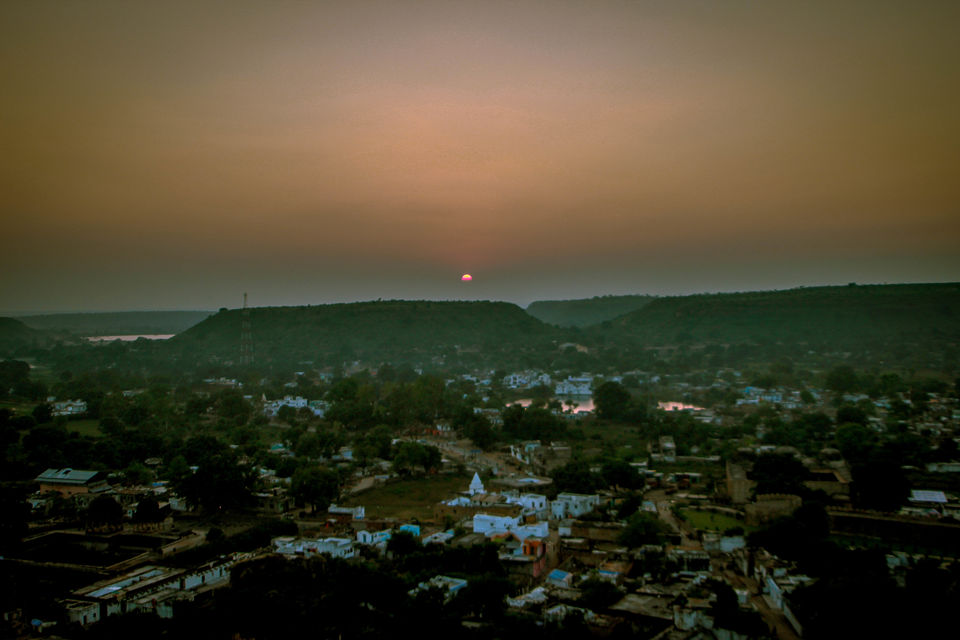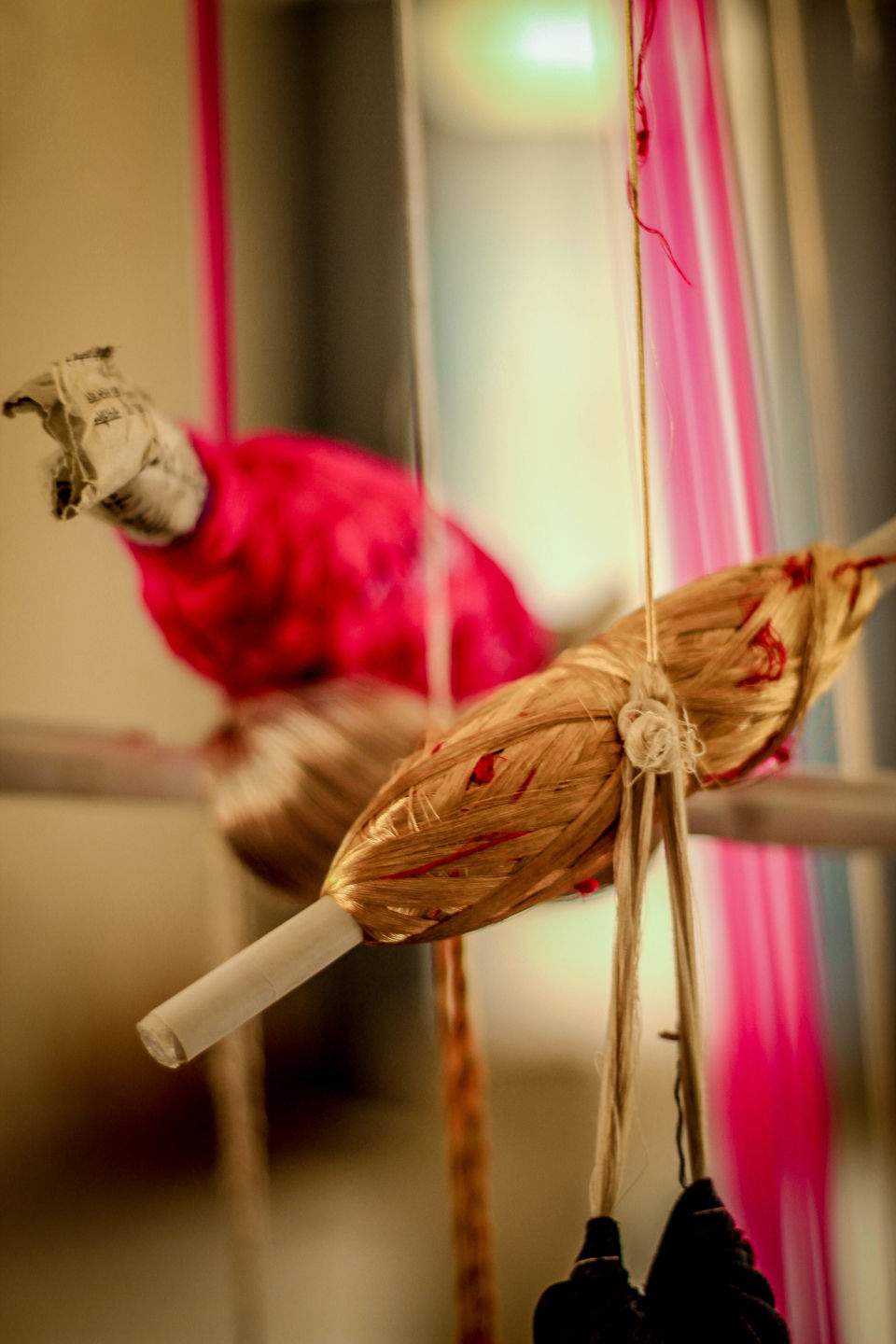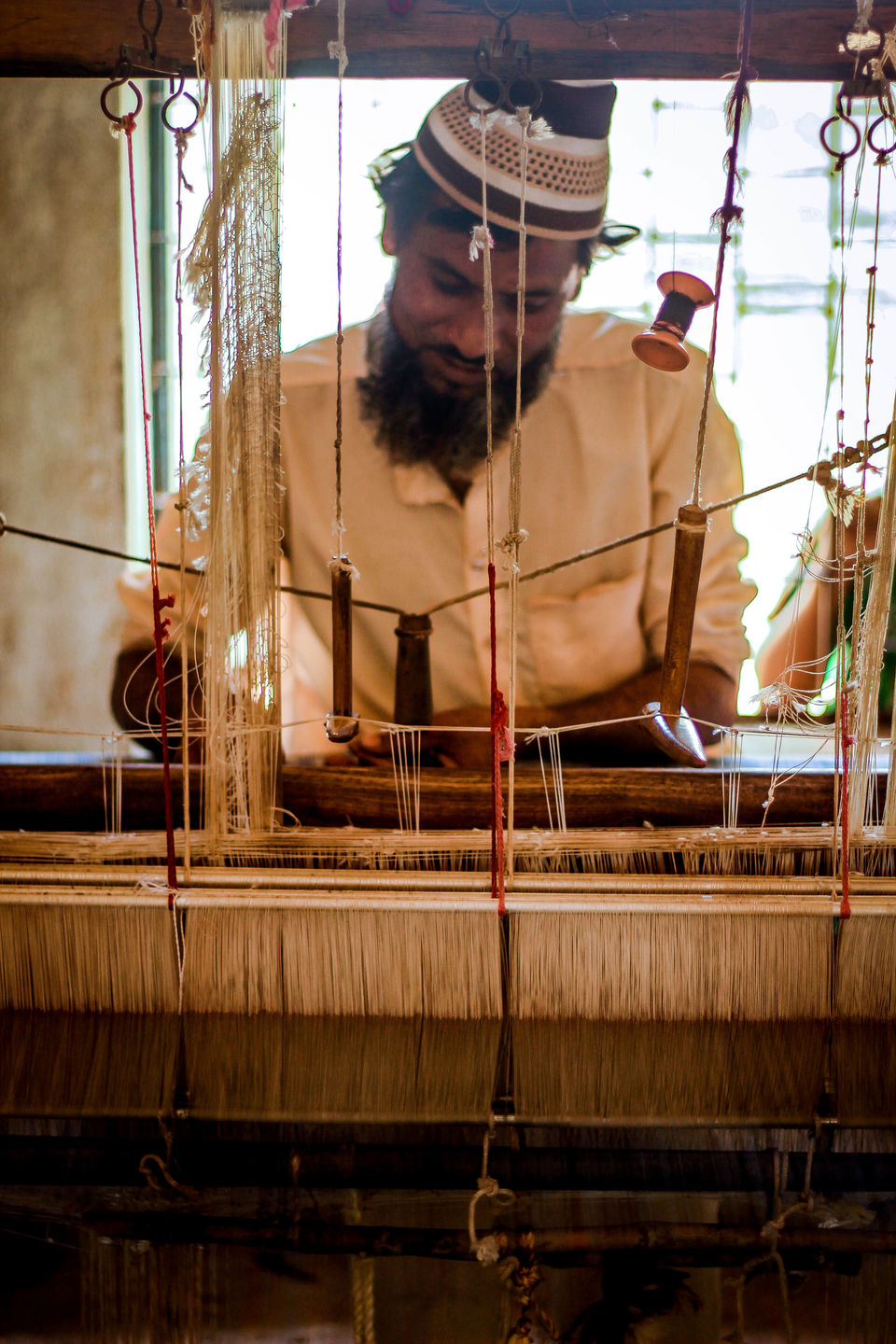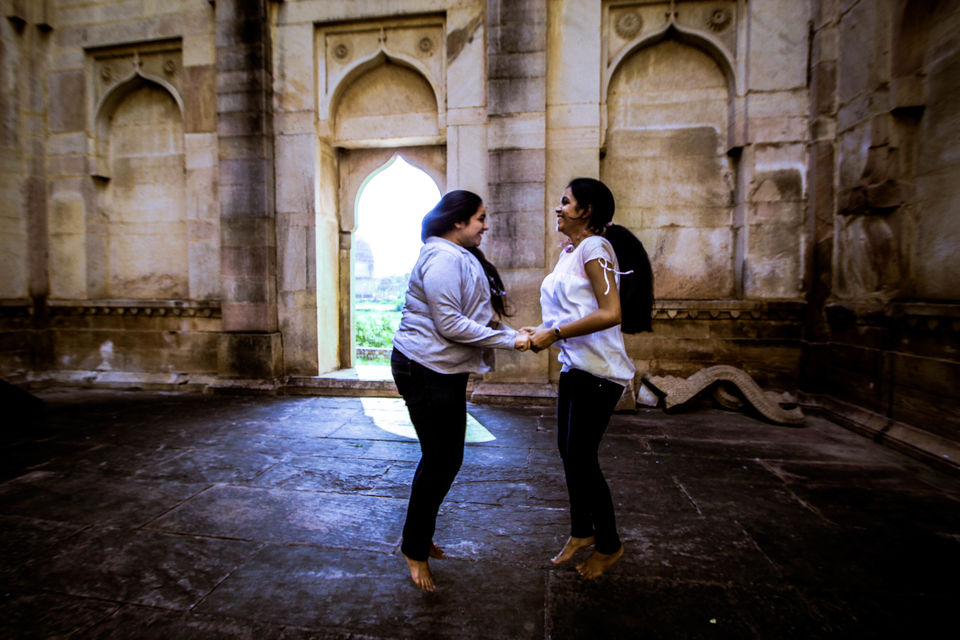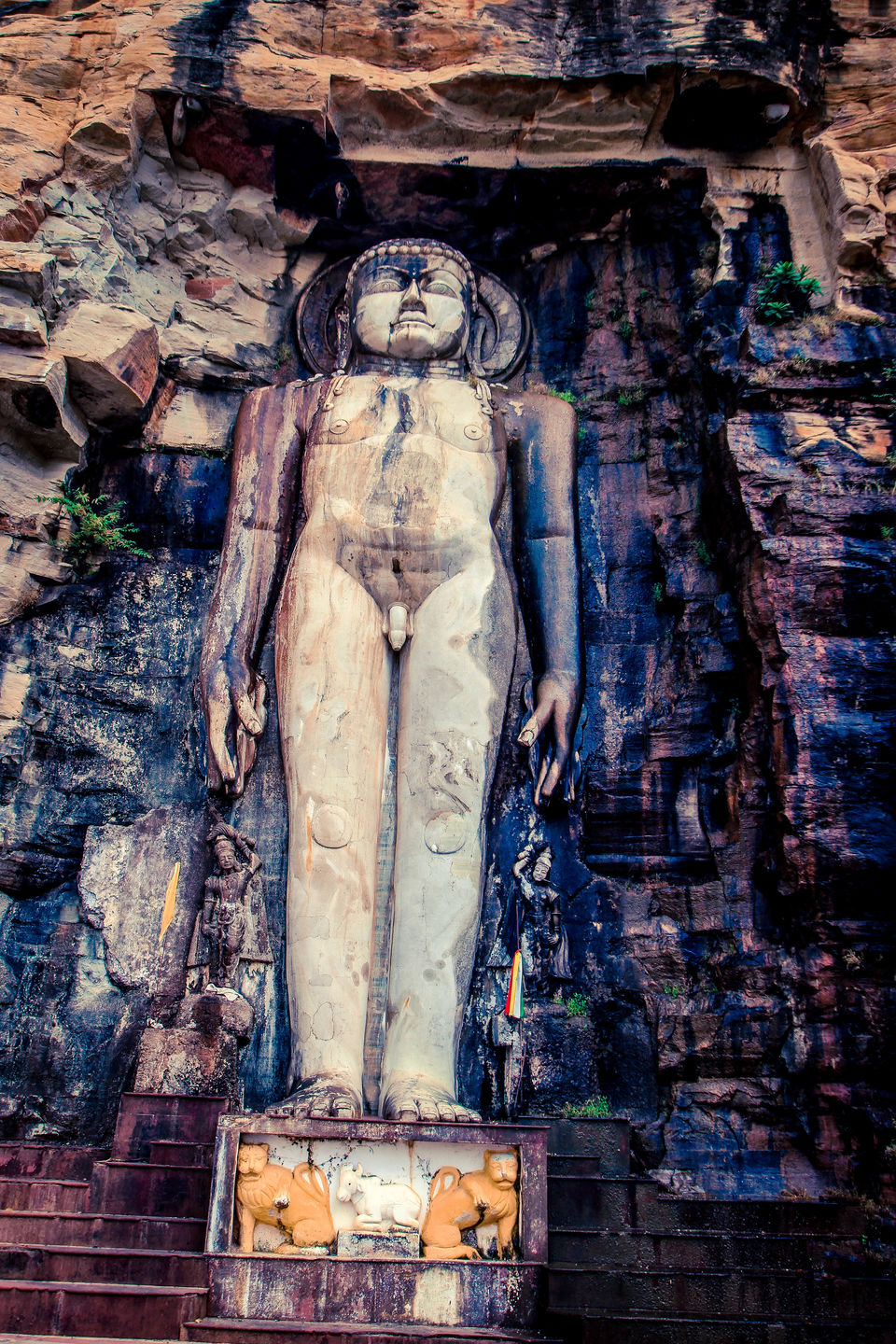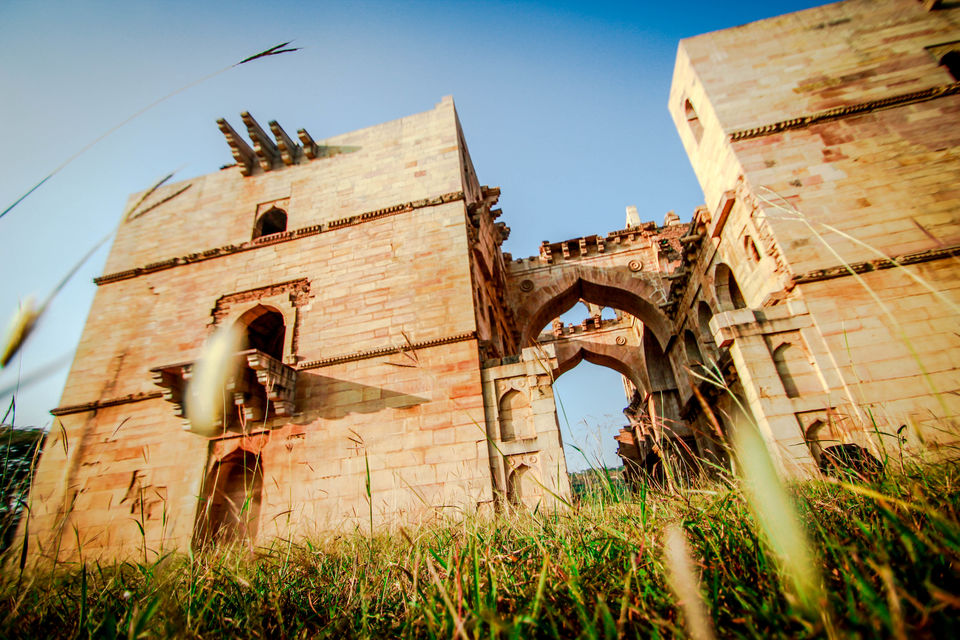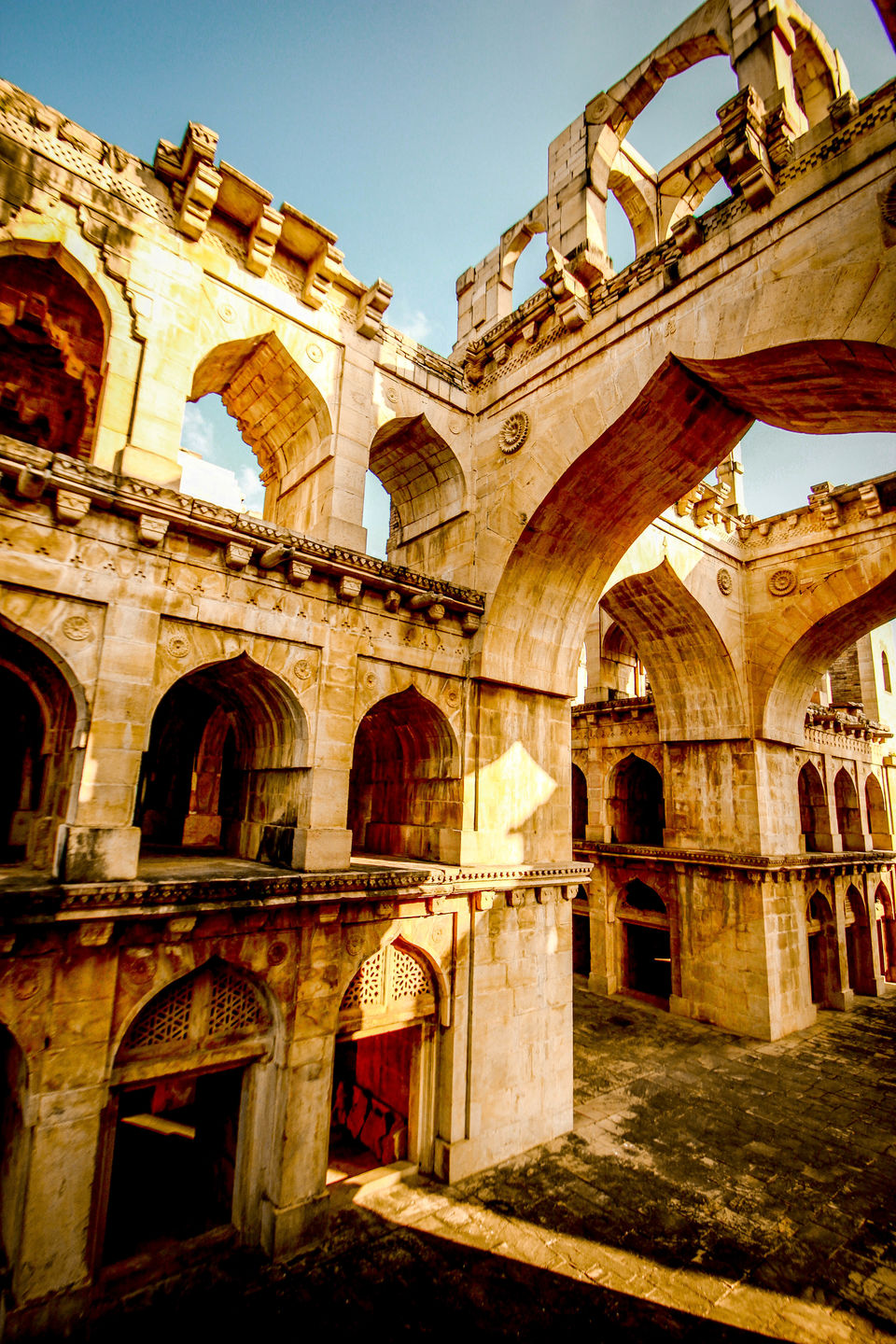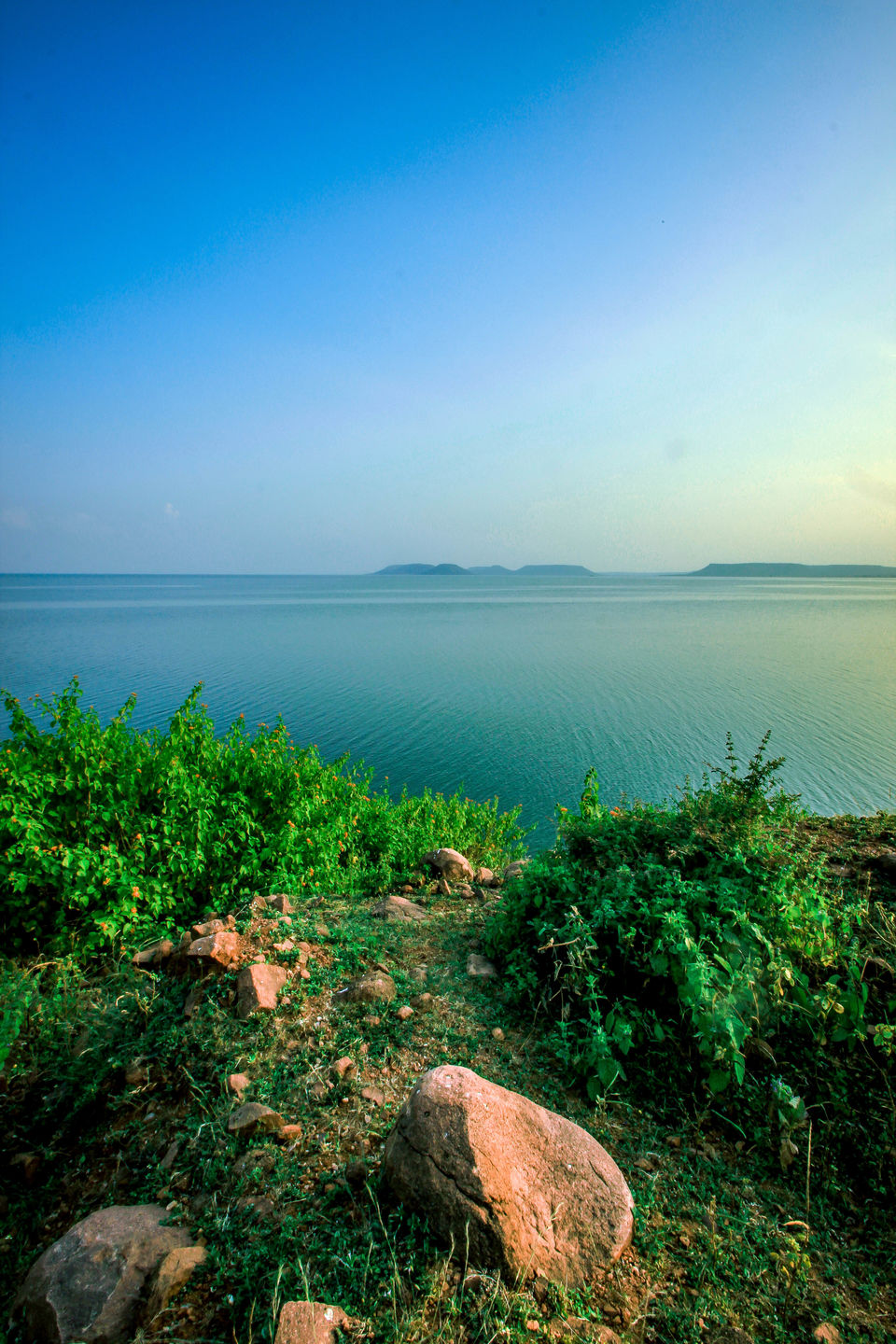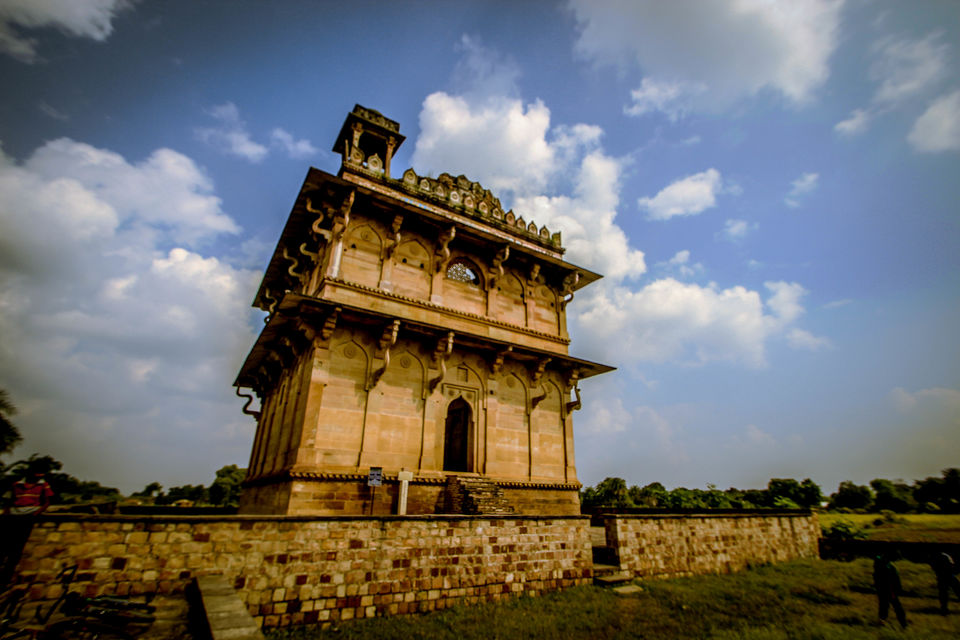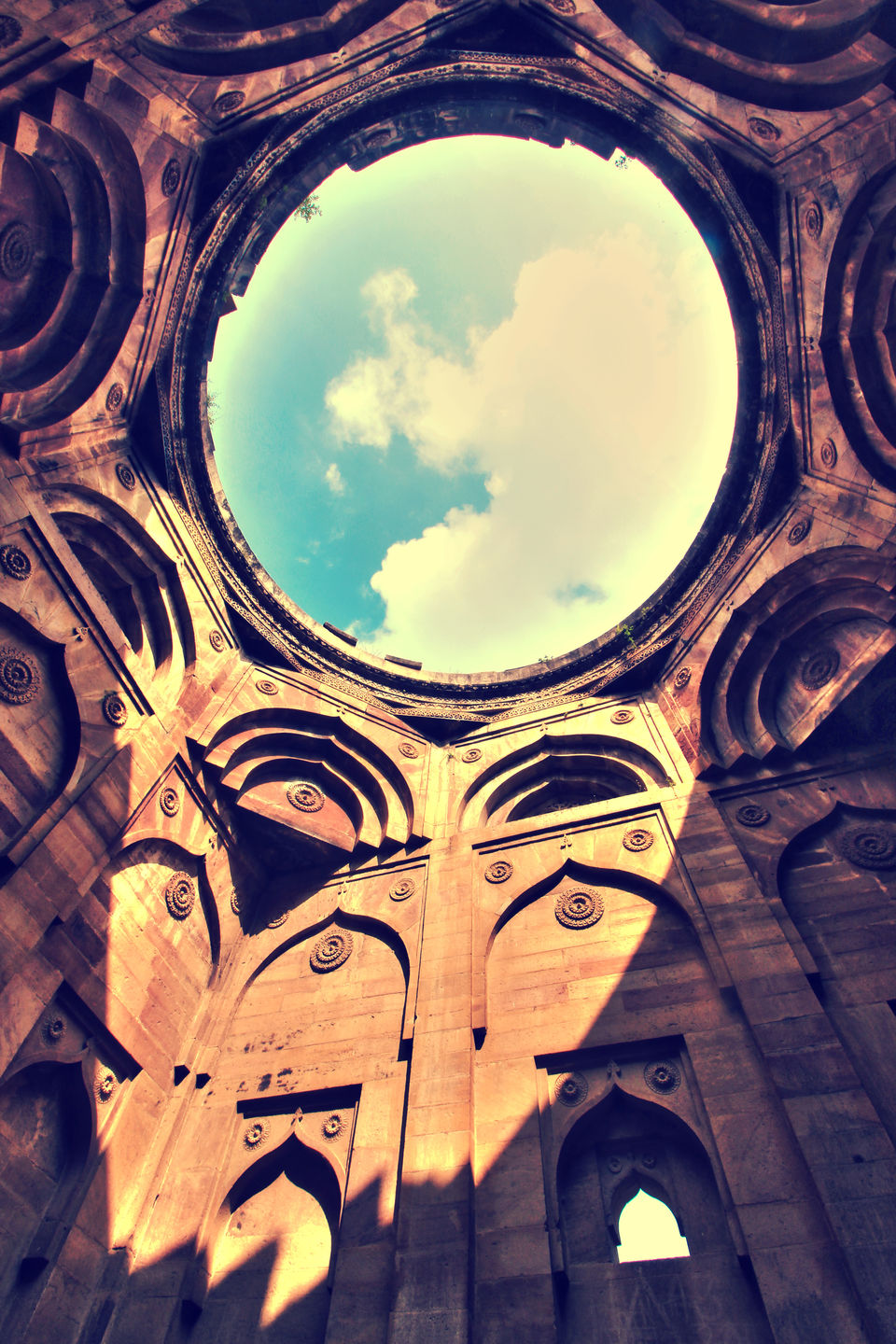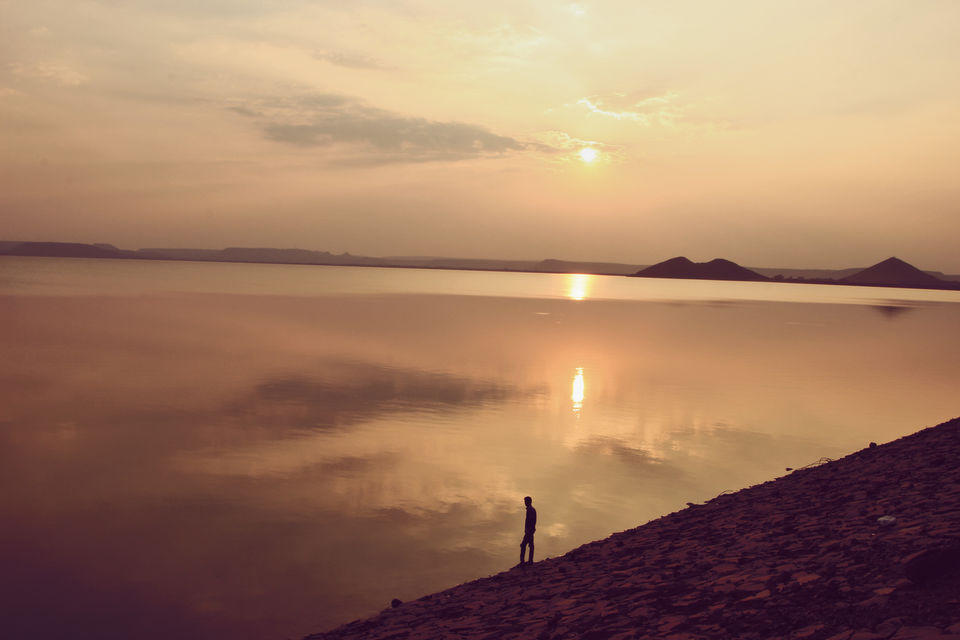 Yes, Chanderi sarees and suits are most famous in India even more than the place from which it originated. Very few people know that Chanderi is actually a place and weavers there weave a fabric that is termed after their native Chanderi.
It happened to be another weekend trip with my bestie Shubha to this lovely place. I had never imagined what this place would be holding for me. Chanderi is in district Ashoknagar of Madhya Pradesh, India. So let me share the experience first and then give you the other necessary details.
We reached chanderi by noon and decided to explore the place post a heavy lunch! I always keep collecting the folders designed by Madhya Pradesh Tourism to guide us.
The first place we explored was a palace "Koshak Mahal". Let me tell you it is by far the most magnificent and romantic places i have ever been to. My personal opinion post visiting Koshak Mahal is that Taj Mahal is over rated. The palace was built by Mahmud Shah for his wife Koshak. It was originally a seven storied but only three floors happen to survive. The place was originally named Koshak Hafta (Hafta in Urdu means a week) denoting its seven floors. The halls rise up to a arched passages inside with light admitted through the balconied windows on the outside. The palace is surrounded by landscaped gardens. I loved the interiors of the palace. Sharing with you some of the pictures of this majestic palace.
Post the sunset we just relaxed at "Taana Baana" a hotel by MP tourism. We couldn't stop marvelling the architecture of Koshak Mahal and we had no regrets that we were not able to see the complete fort because we didn't want to miss the sunset.
The next day as pre planned we had planned our itinerary well. We didn't want to see all of the place just the best (according to us) and hit the dam in the evening and shopping for chanderi silk in the evening and it all went that way…
The next place we went took us to another level of tripping. "Shehzaadi Ka Rauza" from outside looked like a average small size heritage building but its interior are splendid. its octagon in shape and has large magnificent cutouts with a huge opening in the middle. I will do the pictures talk here. But this was the second thing I fell in love in chanderi. We were a little crazy here and sharing a crazy moment with you.
Next to Shehzaadi ka Ruza was the much hyped Parmeshwar Tal and Lakshman Temple. It was a let down. People were washing their clothes, sad part was people bathing in that tal and worse was buffalos too were bathing in that Holy Tal. You can certainly avoid these places.
I would rather suggest people to see the Jain Temples. If you have love for architecture like me and in search of peace and solitude you should visit these temples too. The Jains are the most prosperous community in Chanderi. The Shri Digambar Atishay Khandagiri was the one we visited. They have rock carvings and a 14 m high statue of Rishabnath.
The next experience was to explore the chanderi weaves, interact with the weavers and definitely buy some stuff. Out from the city and about 2 Km out of Chanderi is the village Pranpur which is like the hub of the weavers. We found a local guy who agreed to show us where the weavers were. And then we met this man! who showed us the weaves and take us to the other weavers. Now here is the catch. Not all the weavers sell there products directly. They sell it to one person (maybe the most affluent one in the village or who has a shop of sarees) and from that guy you have to buy some. The sad part is the weavers are paid very less. It takes almost 2 weeks to a person solo to make a saree. They shared that the labour was much more than the price they were given by the seller. This is one issue that our country is facing in all its handicrafts however, we bought some stuff and were very happy. But this has an angle!
When we reached our hotel for lunch! our manager told us that we were tricked a little not in quality but in variety. So he suggested us to explore a shop in the main city for better variety and work. And wallah! what a work it was! they had a large variety of fabrics and designs as compared to the ones i had seen in Pranpur. had my bags full of sarees and suits.
Okay before the shopping part there is one thing that you should not miss. It is least explored by people here. One more place to enjoy a sunset is Rajghat Dam which is like 25-30 Kms from Chanderi. The place was such a breathtaking landscape. I loved it and for like 10-15 minutes we were just mute and enjoying the visual treat nature had blessed us with.
The next day we left Chanderi with lot of beautiful memories. I have added few additional information for you that might be necessary in planning and also some funny things for solo travellers:
How to reach from Delhi:
Shatabdi is by far one of the best trains to take you to Lalitpur. From Lalitpur Chanderi is approx 40 Kms for which I suggest you to take a cab. The road is sick. It is not at all maintained. So it can take you approx 1 and half hour to reach chanderi.
Place to stay: Well I wanted to stay at http://www.pranpur.com Amraee Guest House but unfortunately we were alone in the hotel and they had no guests. And the hotel is not near to the main city so were having security issues SO we choose to stay in MP tourism Tana Bana. My experience in Tana bana wasn't good. The only food they served good was parantha and items that were not in the MPT menu. They didn't have milk in evenings so we had to wait for a tea for two hours because they and to get milk from the city which was also far from here. The service, cleanliness and rooms were just average. if you are a large group then you can stay at amraee.
Best weather: Monsoon and Winters
Few tips:
If you want to see the city you need to have a vehicle. Bicycles won't work here. As the roads are poor and all the places are a bit far so its better to have a car or a bike.
Don't expect grand food here. stick to basics and its better if you do. Street food is a big no no.
There are three ATM's in Chanderi only, no ATM's are near hotels. Also chances of these working is comparatively less so make sure you have cash in hand always.
If you are travelling solo, try not to interact with much people in the city. In villages feel free to do whatever you want.
Trust your hotel manager. He knows it better than you
Also, if you are buying fabrics bargain a lot.
How this place stands out: Apart from the magnificent architecture, the place is so peaceful. I love place where I am just with me and not with millions of others. Almost all the places we went, there were no tourists at all. Firstly, the local people are least interested in these sites. Secondly due to poor connectivity the tourists don't visit this place. So it is very peaceful.