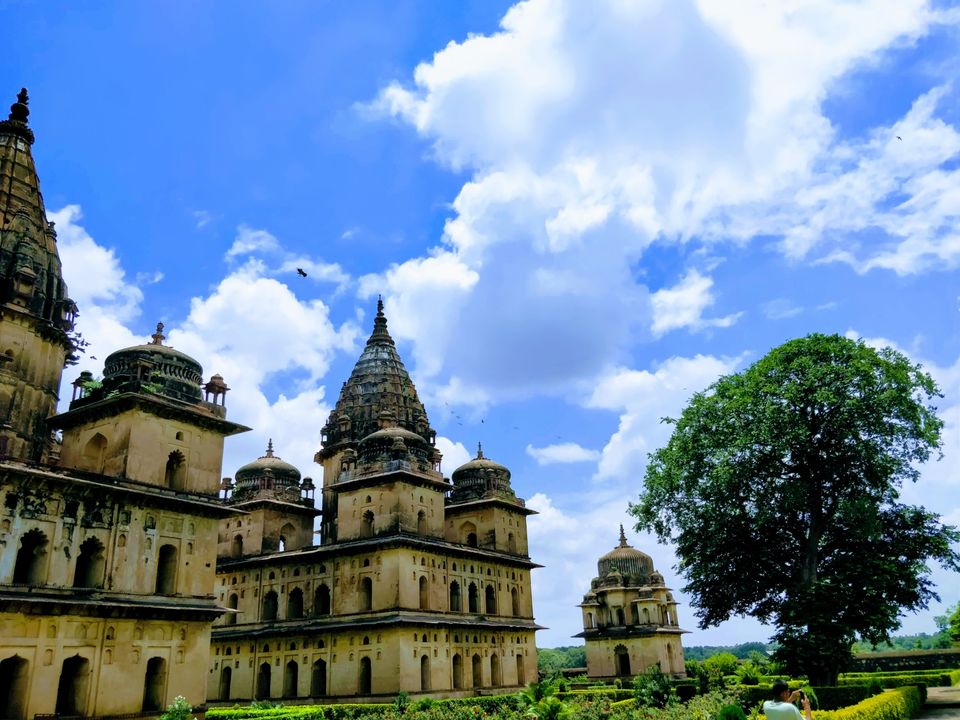 Orchha has been on my bucket list since a very long time. So, finally I decided to pack my bags and plan a trip to Orchha with my best friend. We took the Bhopal Shatabdi from New Delhi Railway Station and got down at Jhansi. From Jhansi, it's a 35-40 minutes drive. The most common mode of transportation from Jhansi to Orchha is auto, which costs around Rs. 200-250. We had booked our accommodation at Madhya Pradesh Tourism Betwa Retreat, which was located right next to the Betwa river. However, the service and the place didn't live up to our expectations.
After checking in, we took a cab to Chanderi, which costed us RS. 1800 for return journey to Chanderi. The drive to Chanderi was good mostly, with intermittent spells of gravel roads. We reached Chanderi in 2.5 hours. Chanderi is famous worldwide for its silk. There are only a couple of retailers in the town, who sell silks. Allahabad Chanderi, Gorelal Phoolchand, Motamal Handlooms, Paras Handlooms, to name a few. The place wouldn't disappoint you, if you are fond of handlooms. These shops house beautifully weaved Chanderi sarees and suits in nice pastel colours. The one thing I appreciated about the shopkeepers was that they would tell you if it's a handloom or a printer silk without even asking. After shopping for a couple of hours, we took our journey back to Orchha. On our way back, we stopped by at Rajghat Dam on the river Betwa. The place is very tranquil and one can spend hours here.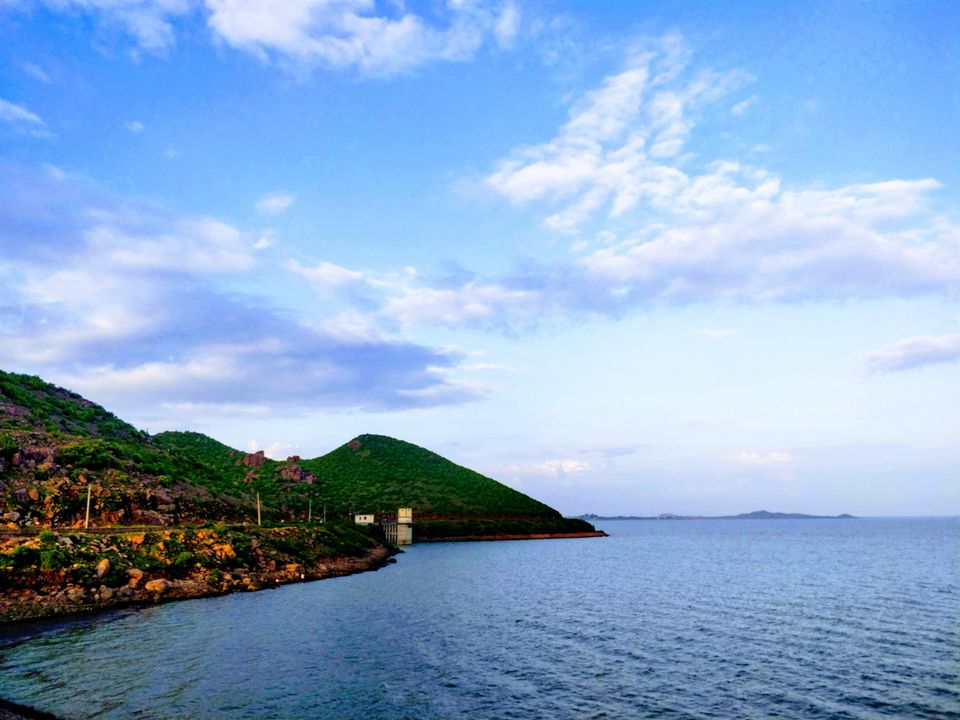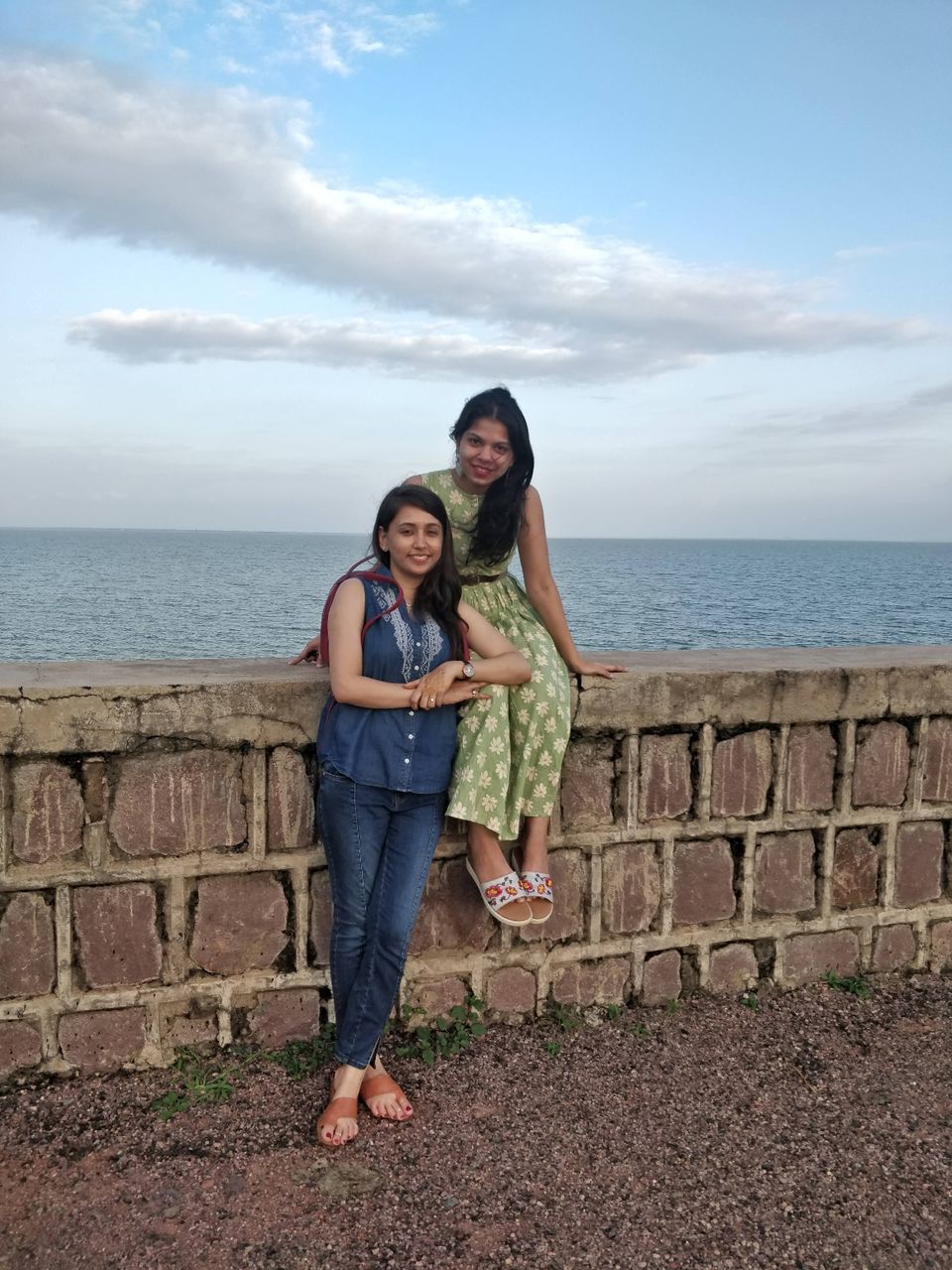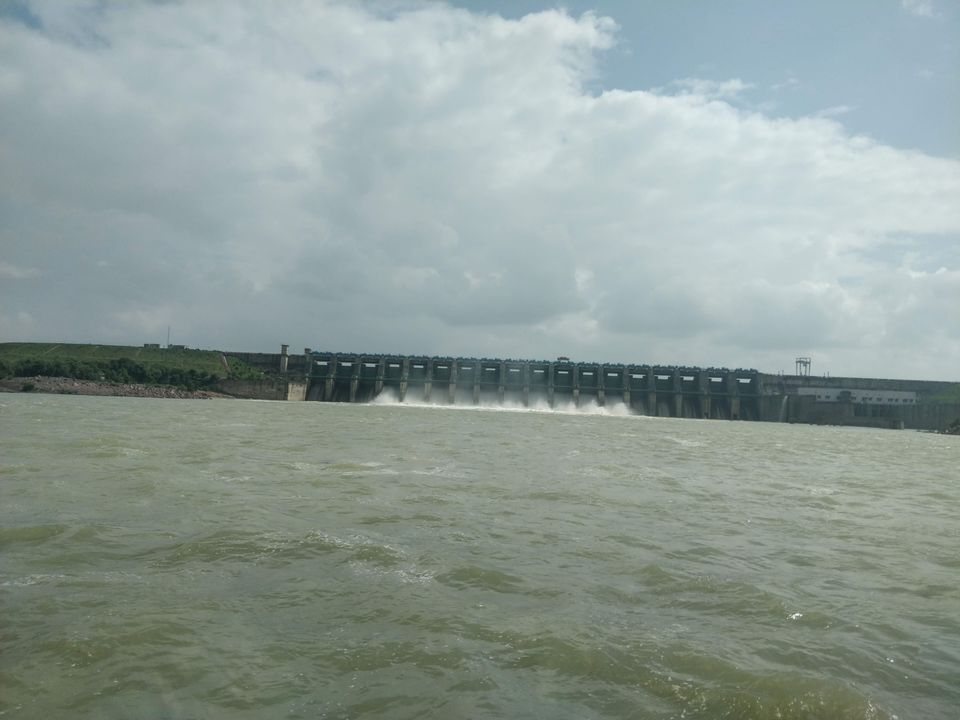 Day 2 was earmarked for Orchha sightseeing. One can start with the Chhatris (the Cenotaphs). The Chattris or Cenotaphs were built to honour the dead ancestors of the Bundela rajas. They are about 15 in number. The place has a ticket of RS 10 and is very beautifully made.  Post this, one can spend some time along the Betwa river or can walk across the bridge to take a stroll in the Orchha Sanctuary. One can also hire a bicycle and ride inside the lush sanctuary. Most of the hotels have contacts of bicycle rentals. One thing which I dearly missed in Orchha is good food. Even though the place has such rich history, but the tourism potential hasn't been tapped optimally. There are hardly any good cafes in the city, despite such heavy foreigners footfall. I'm a sucker of beautiful cafes, thus -2 to Orchha for the lack of it. However, we did find a good restaurant at Amar Mahal, which is a beautiful heritage property in Orchha. Post lunch, we headed to the Orchcha fort. Since, I take immense interest in history, I hired a guide to brief me about the  chronicles of Bundelas. The fort is beautiful, however, it is not properly maintained. I was surprised to find that the place is not maintained by ASI but by state government. After appreciating the bundela architecture which is mainly inspired by Panchayatan and Nagara Architecture and bundela paintings, I sipped a glass of cold coffee at Sheesh Mahal, which is a heritage property maintained by Madhya Pradesh Tourism, located inside the fort premises. After the fort, we went to the Chaturbhuj temple which is 20 steps from the Fort. As soon as you step inside the temple, you'll be taken two centuries back. It would feel like you've time travelled. The temple has no sign of modern intervention/construction of any sort. There's another temple by the name of Ram Raja Temple, which is probably the only temple in the world in which Lord Rama is worshipped as a Raja. So, before the evening Aarti at 8 pm, there's a guard of honour, which is a treat to watch. What one shouldn't miss is the light and sound show at the fort, which lasts an hour and is available in both English and Hindi. After the light and sound show, we headed back to Jhansi, to take our train back to Delhi.
I'd say Orchha has a lot of tourism potential and if this place is made a little more tourism friendly, it will be a delight to visit. Nonetheless, I'd a great time as I was welcomed by a great weather and had great company.
#tip: if you wish to travel to Jhansi, post 8 pm, make sure you pre book an autowala, as the auto stand is deserted post 8, and ola/uber is an exception, rather than a norm in Orchha.