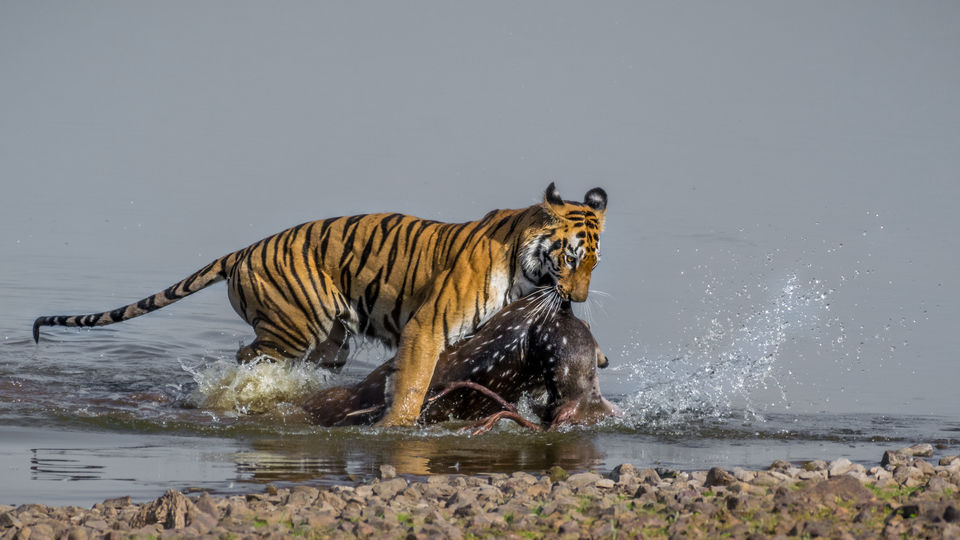 "No one can assure you a sighting of the tiger, That's the fun part of wildlife travel"
After 7 months of procrastination, I decided to share my Tadoba experience. I still remember the whole experience of the trip.
Day zero:
As an amateur photographer and a wildlife lover, I (Aravindh Rengaraj) have read more about the wildlife in India for months. Then, I came to the conclusion that Tadoba is the nearest place from Chennai which has highest possibility in tiger sighting (Thanks to Wild trails app which provided almost every information about the Indian wildlife sanctuaries). My friend Murali also joined me.
We booked a whole package with Natwin Tours and Travel. So, Naveen, the co-coordinator for the trip, booked all the safari tickets, accommodation and food. The plan was for 3 nights and 4 days with 6 open jeep safaris.
So all we had to do is book the train tickets from Chennai to Chandrapur (Which is nearest railway station from Tadoba). We booked the train tickets 2 months ago and were eagerly waiting for the day. On April 18th, we boarded Grand Trunk Express from Chennai Central.
After a 14 hour journey, We landed in Chandrapur. Once, we got out of the train, we literally felt the heat in the air. The temperature was 40-45° C. We knew it would be like this and we were well prepared with our clothing, like full sleeve cotton t-shirts and a hat. Also, as my Mom advised, we took some fenugreek seeds which reduces body heat on drinking it with water.
Then we checked in to the hotel that was already booked. We were ready for our first safari of the trip into Kolara core gate. We were roaming around the forest for around 2 and half hours. Our eyes were searching for the orange-black stripes. For the whole safari, All we could find is few langurs, deer and some birds.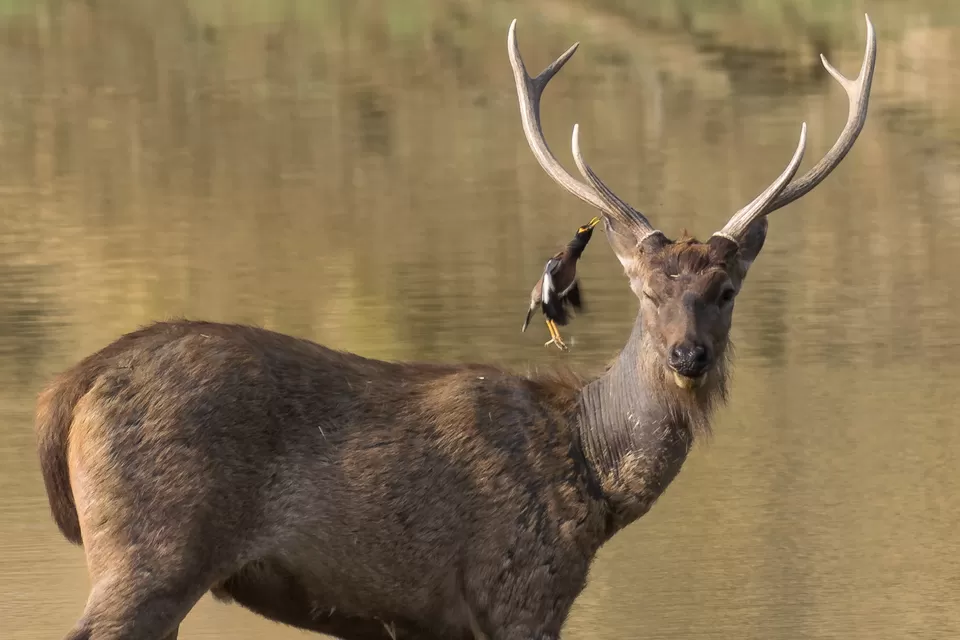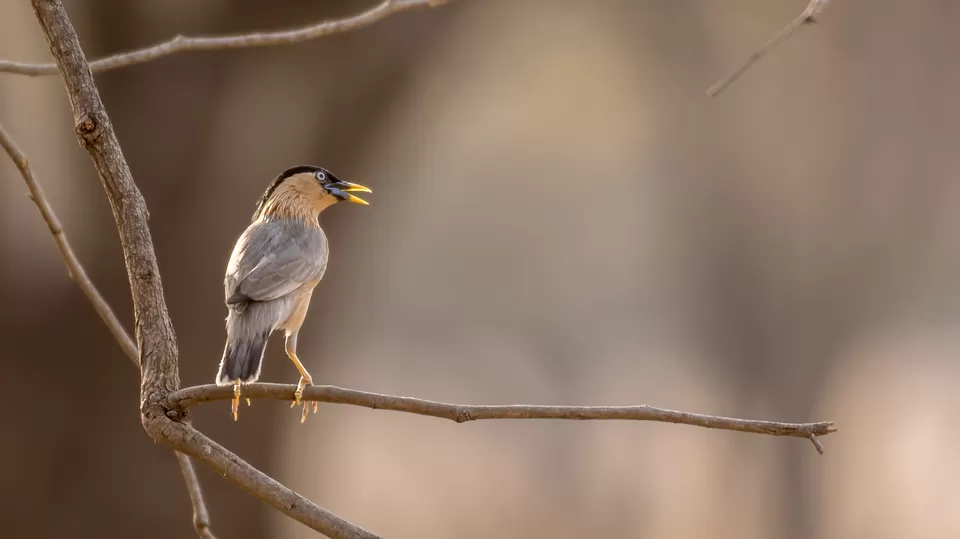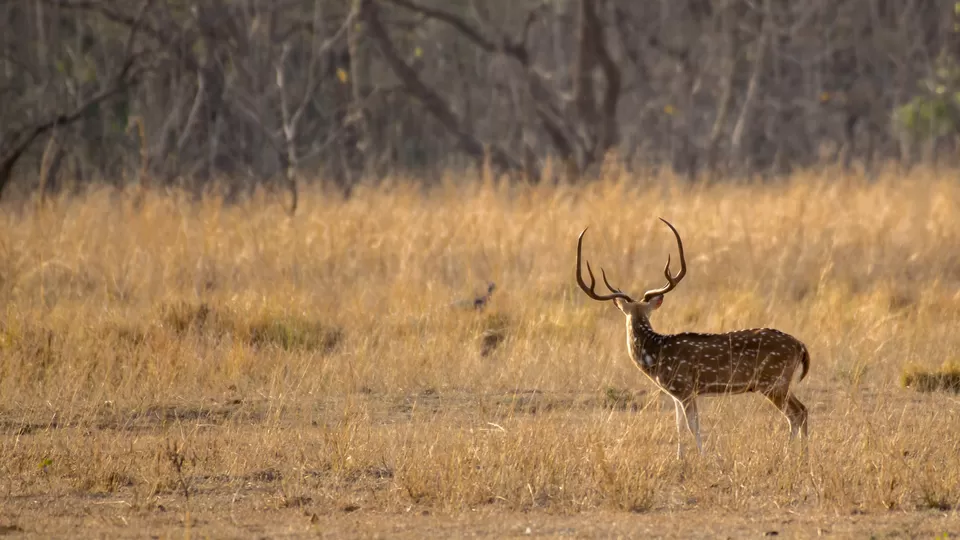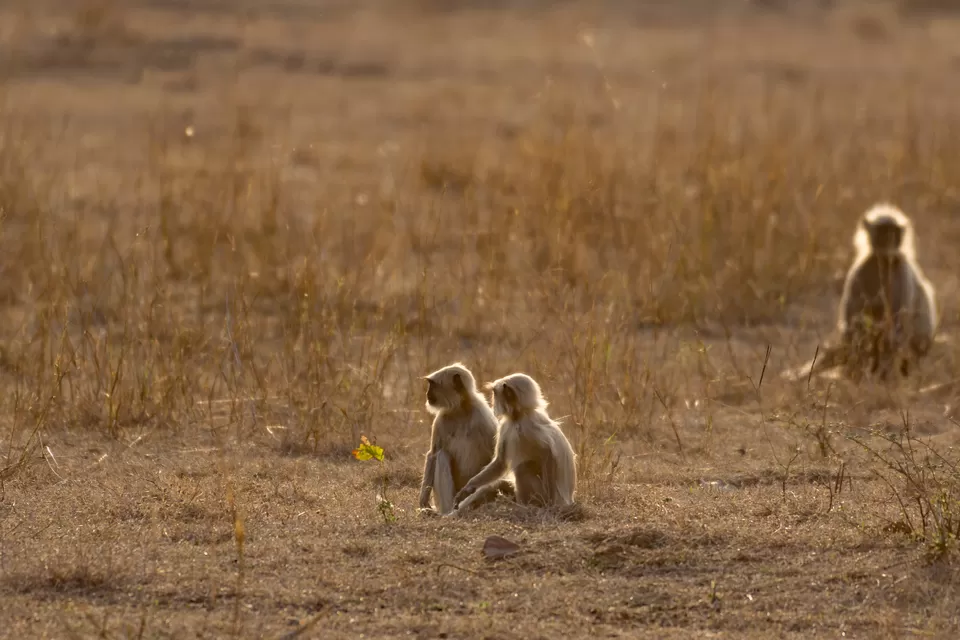 The we went back to our stay in MTDC tourism stay. We knew that, for the next 3 days, our routine would be, wake up at 5.30 am - go for morning safari - back to stay, have food - Go for afternoon safari at 3 pm - back to stay, have food - sleep. Their food was really awesome, especially chicken, but I stayed little away from chicken as it increases body heat.
Next day, we woke up early, had some Coffee and got ready for our safari. We entered through NaveGaon Gate. The safari timings vary according to the months based on the climate. When we went, the timing was 6.30 am to 9 am. We went into the forest and looking for the tiger. The safari travel is quite challenging, as the roads have more ups and downs. In our safari vehicle, we four were there. Maximum load of that vehicle is 6 excluding the driver and guide. In 5 out of 6 safaris, Sai and Shivram joined us (Murali and me).
The time was 8.45 am, still we didn't spot a single tiger. We parked our vehicle near a water body and waited, as guide suggested. In few minutes, a cub of a tiger came to drink water. Guide told us, "Sharmili's cub is coming". I was thinking like "Wait. What? Do they have names? And how do you identify them?". There were around 10 vehicles like ours. While we were capturing few photographs of that cub, from our back another giant tiger entered the water body. It's tiger Khali (Male). They drank water and went inside the forest. Then, we came out of forest and went back to the stay. Usually, during our breakfast, we discuss with other people who went through other gates about the sightings. It's a routine. We show our photographs and glance at others' photographs.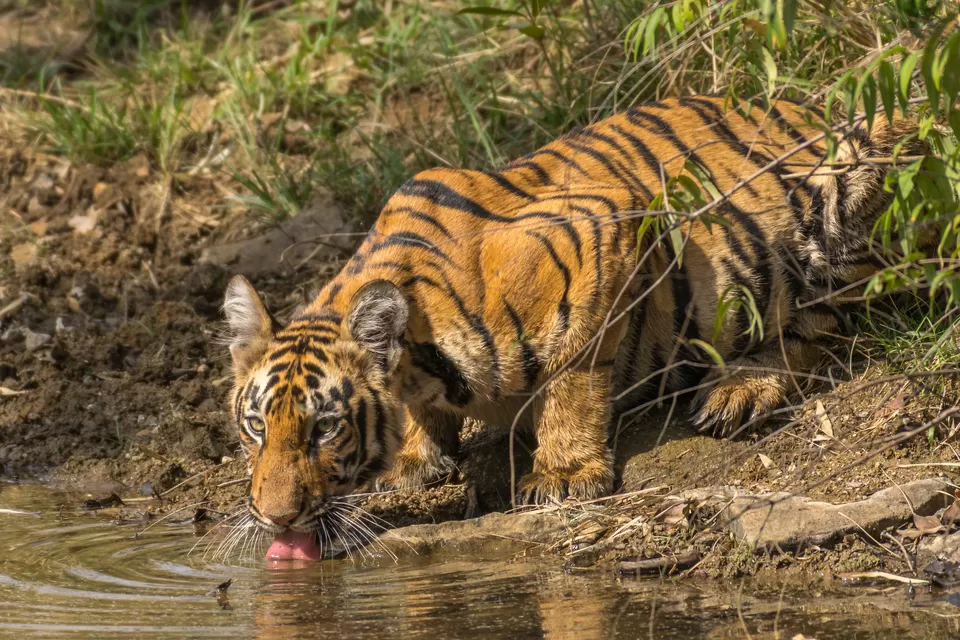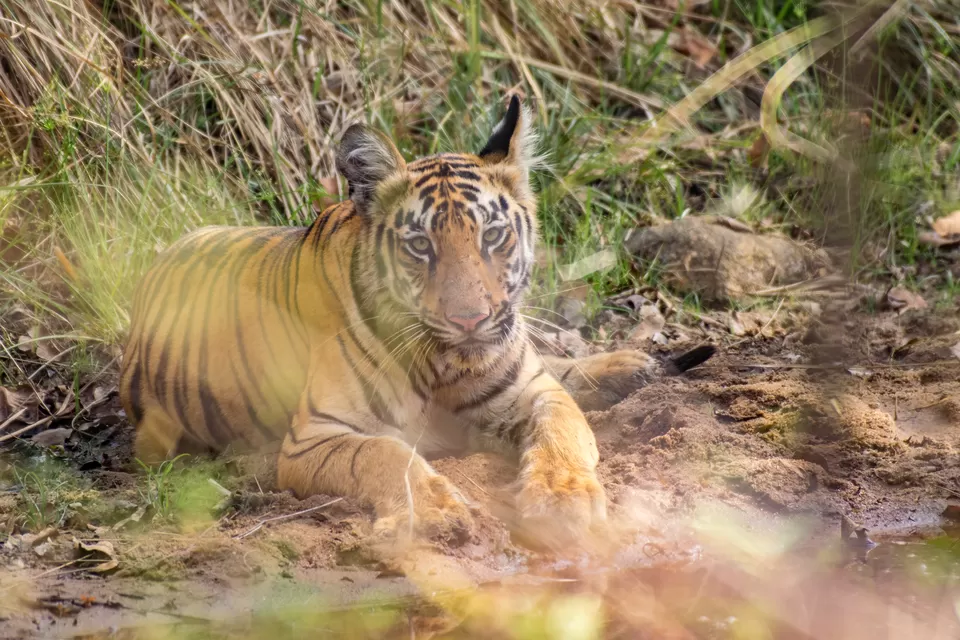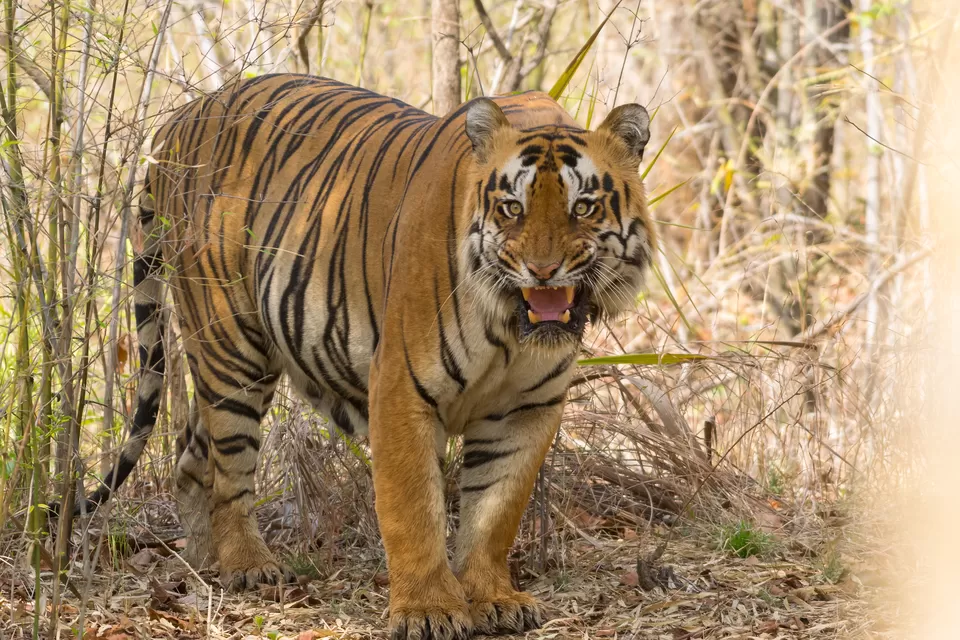 We had a small nap and got ready for our afternoon safari. This time it is Agarzari gate. Hoping that we will sight few tigers in this safari too, we started our safari. We spotted Gaur, drongo, Indian roller, but not a tiger.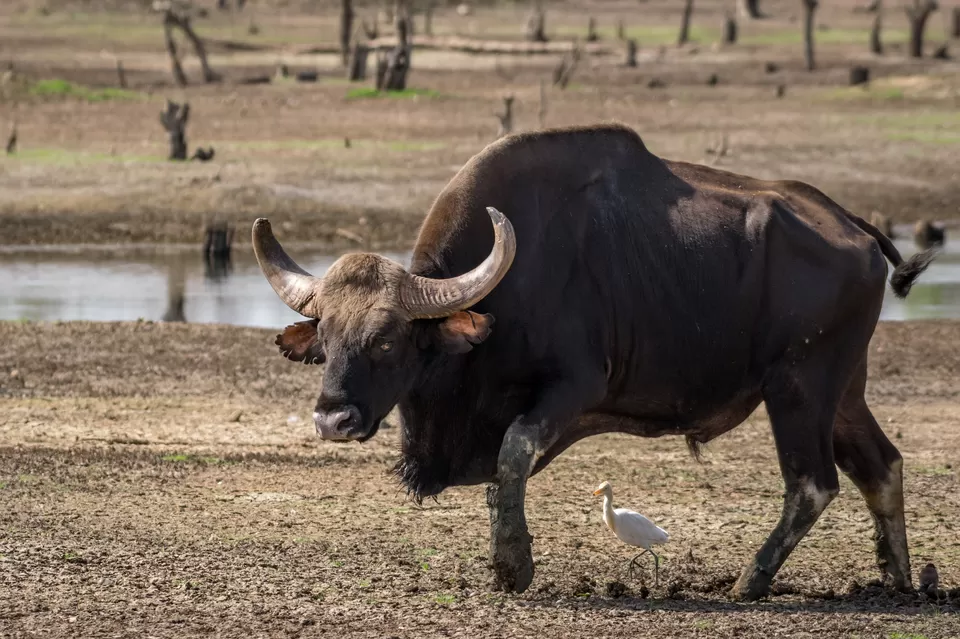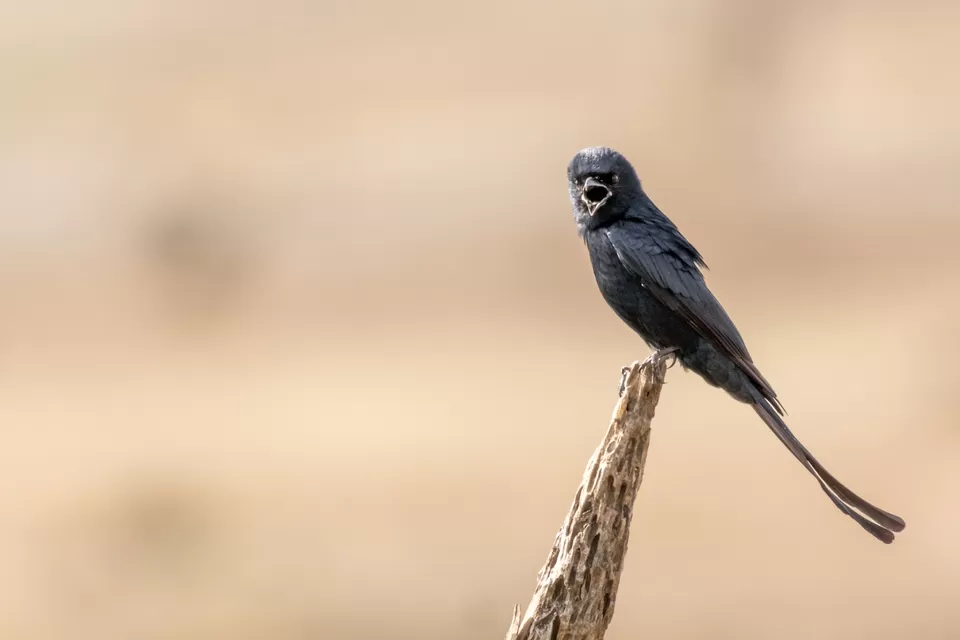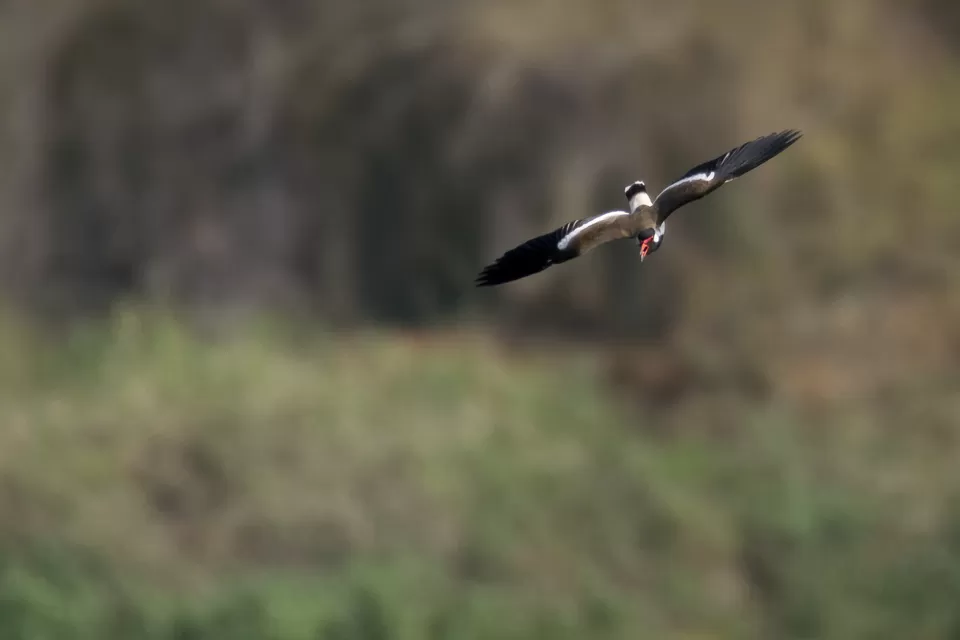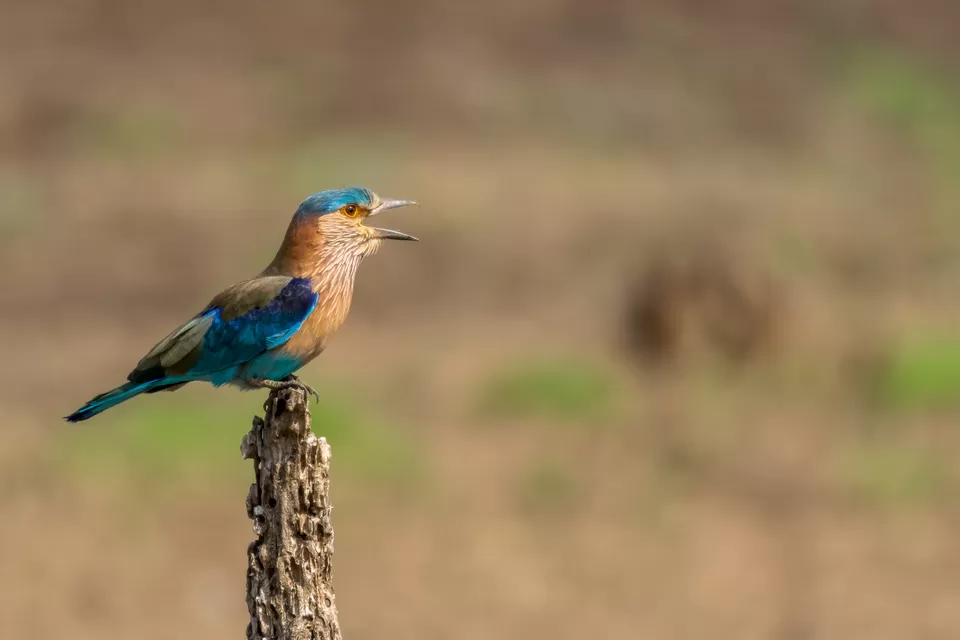 Shivram, based on the morning's experience, said "Till the last minute, the safari is not over". With hope, we continued our safari. As he said, at our last 30 minutes, we came to know that people spotted Madhuri. So, we rushed to that spot. Already 4 vehicles were there but, Madhuri was deep inside the bushes. We could barely see her. Below was the view. Literally, we could not say, in what position she was lying. Then, she slowly turned and rested again.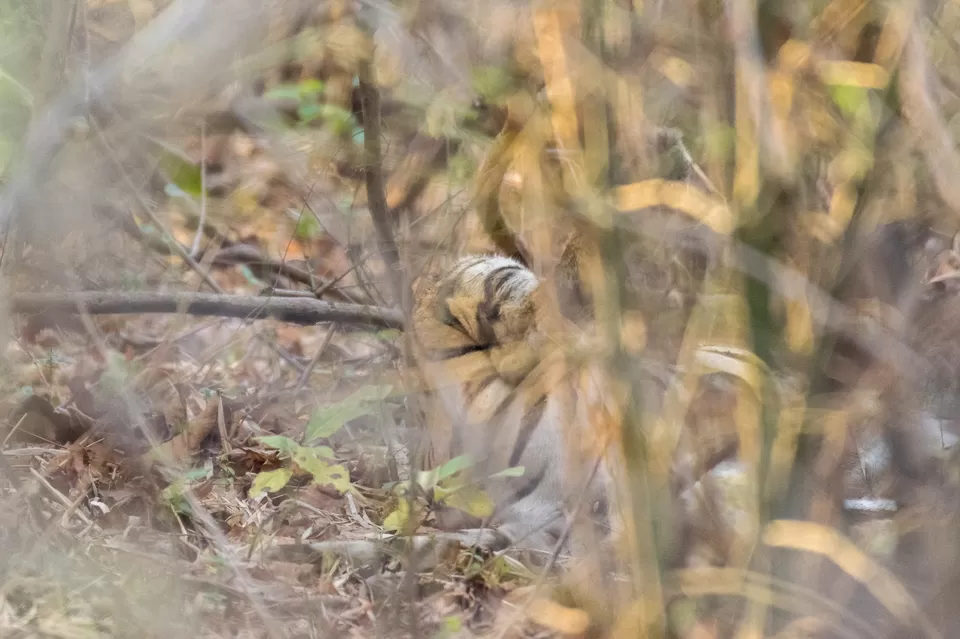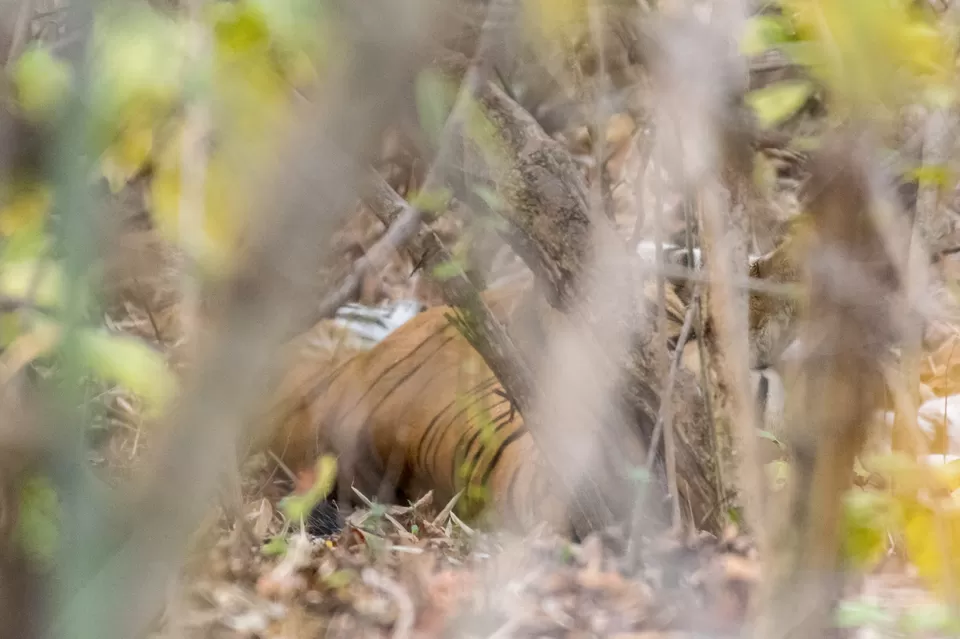 People in other vehicles lost patience and left the place. But, we, as per our plan we waited. As many vehicles departed, we got a better spot. After some time she stood up and walked towards us. I was looking at her through my camera viewfinder. She walked towards me looking at my camera. I captured few shots, and my camera lens could not focus as she came too close. She came too close to me at about a meter distance &went away. For a moment, I got frightened.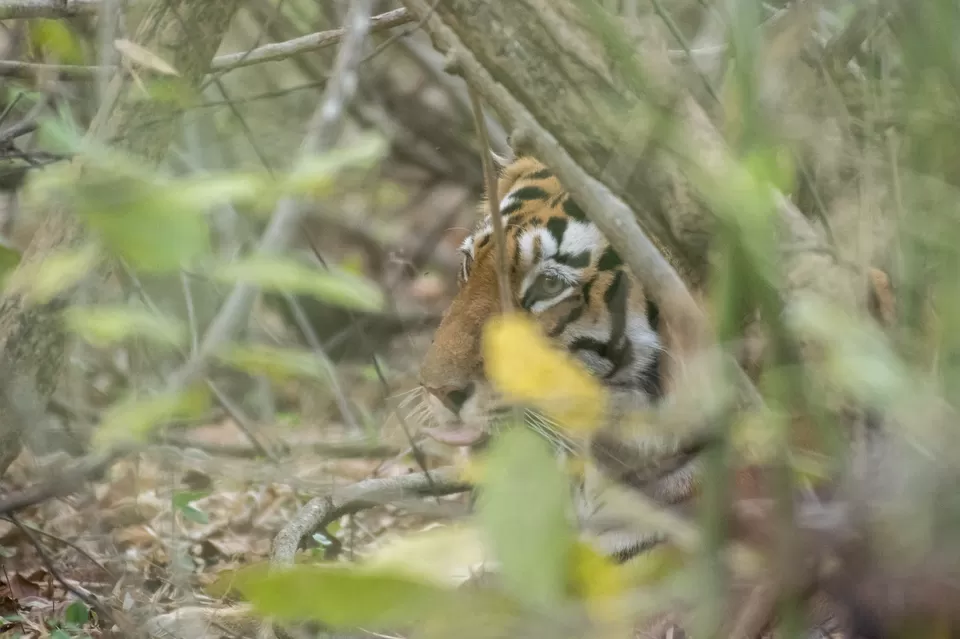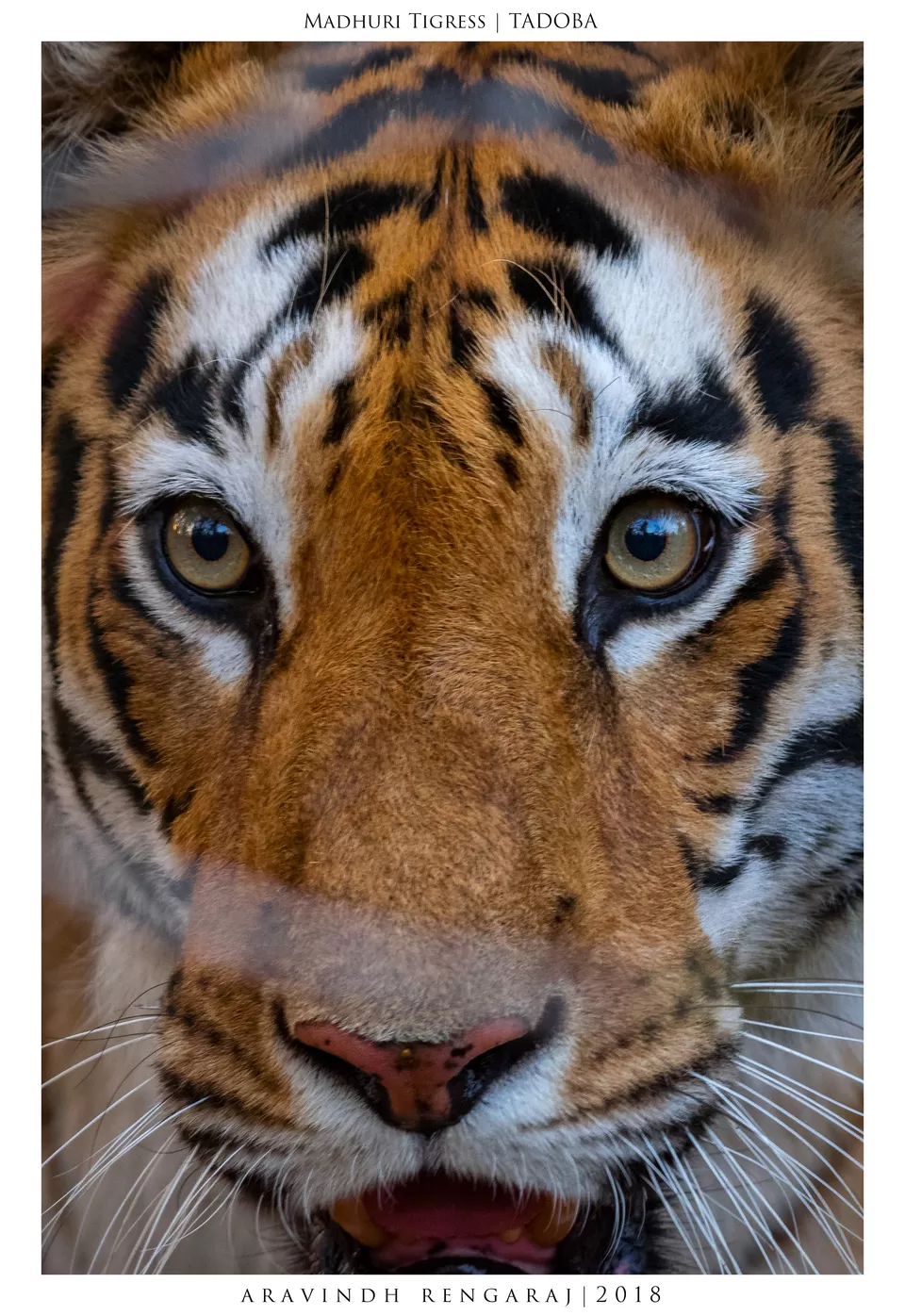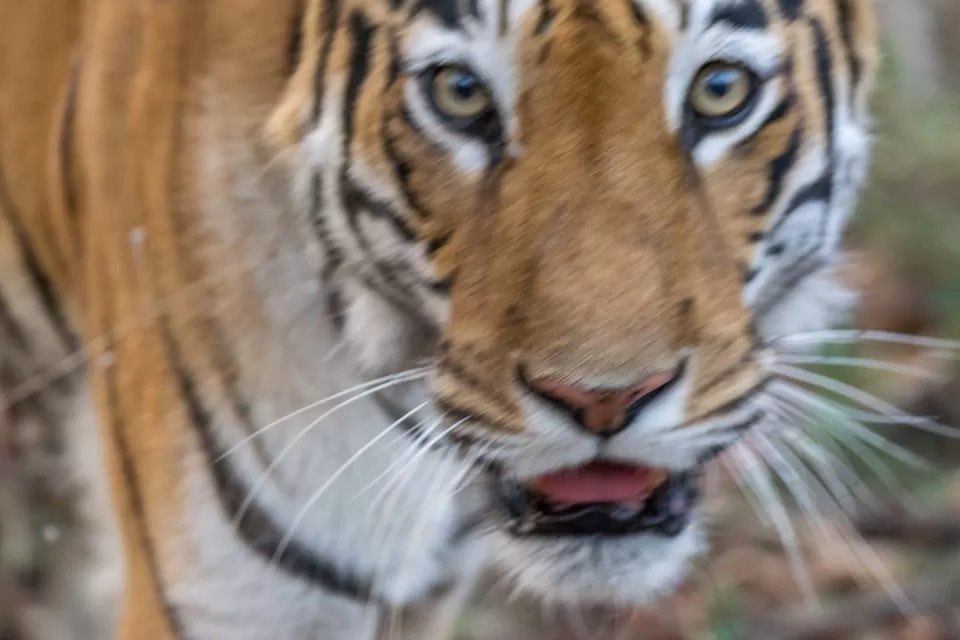 With a wonderful sighting, we came back to our stay. Then, we backed up our photos and cleared our memory cards for our next safari. We capture 100 - 3000 photos per day, based on our sighting.
On day 3, we are back to core zone. In the morning, we entered Moharli gate. We went to Telia lake at 6.30am and waited. Guide told there was some sightings near Telia lake last day. So we waited there. All we could see was few deer. In few seconds, few wild dogs came from no where and chased one of the deer. The deer jumped into the lake. But, the wild dog did not enter the water. We were puzzled whether wild dog doesn't know swimming, In few seconds our doubt was cleared, a crocodile was in the water. The crocodile chased the deer inside the water. After a chase, crocodile caught the deer and killed it. It was my first experience of seeing an animal killing another animal of different species (human is an exception). While I was thinking about the pyramid of food chain, the queen of Telia lake, Sonam entered the scene. She walked across the lake and sat near the lake and drank some water. After sometime, two of the Sonam's cubs came and drank water. While they were playing and went other side, other two cubs came and drank water. Meanwhile, Sonam was waiting near the water to get the food. During this time, the male tiger Bhajrang walked on the road near the lake. We spotted him too. All the cubs went away from the lake. Only Sonam stayed. After sometime, Sonam entered the water and she growled at the crocodile, claiming like that food belongs to her. Then crocodile went away and Sonam slowly carried the heavy deer to the land and fed her family.
She's named Sonam because she has a stripes in the shape of letter S near her right side of the neck.
"This was and will be the best wildlife experience in my life"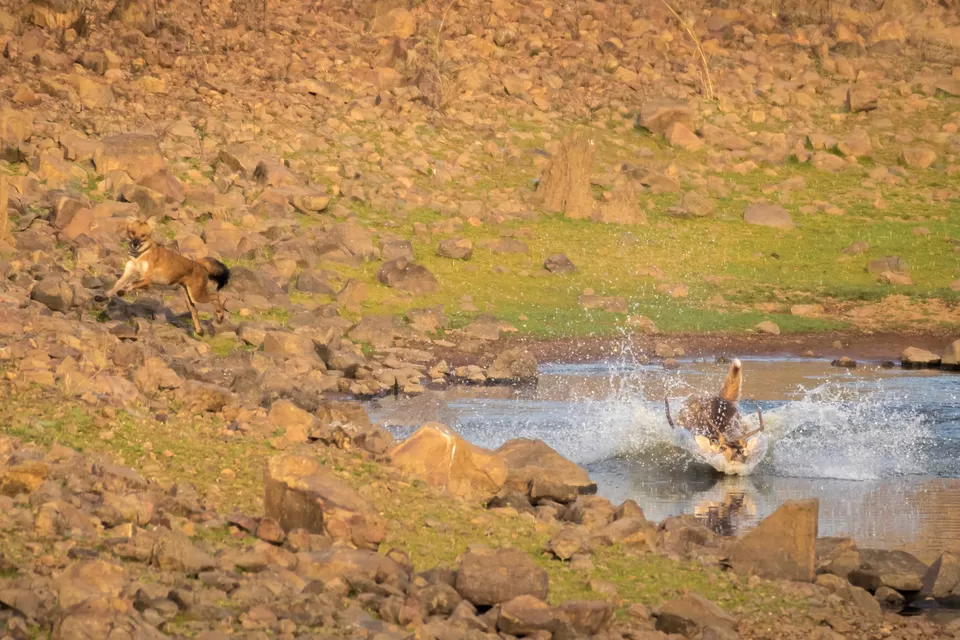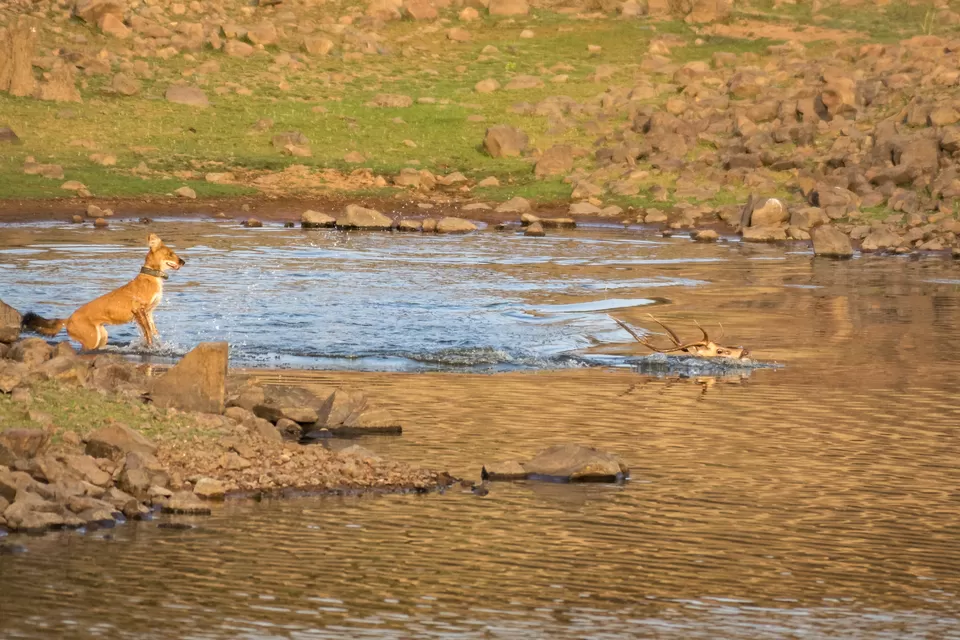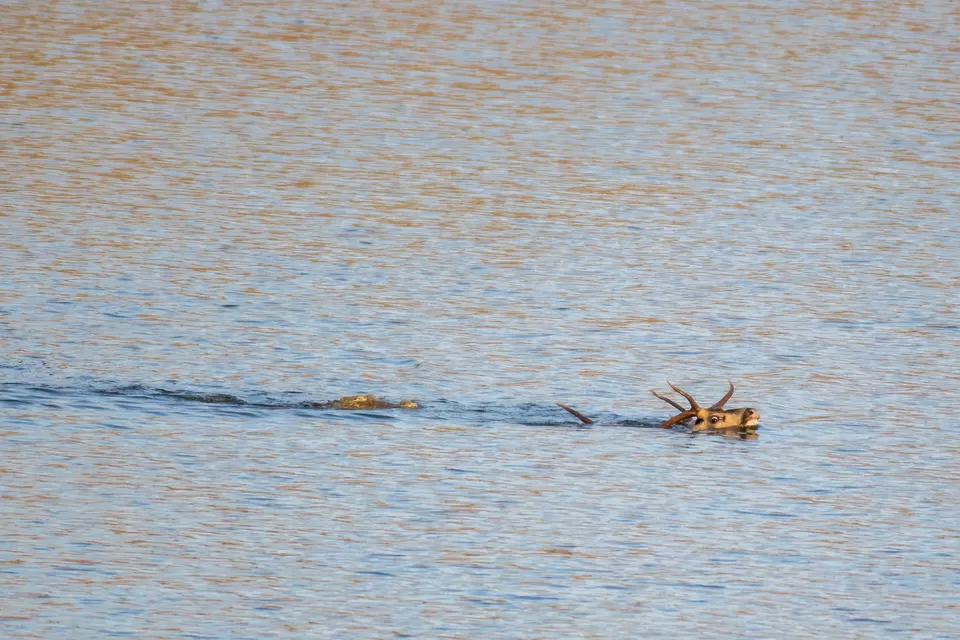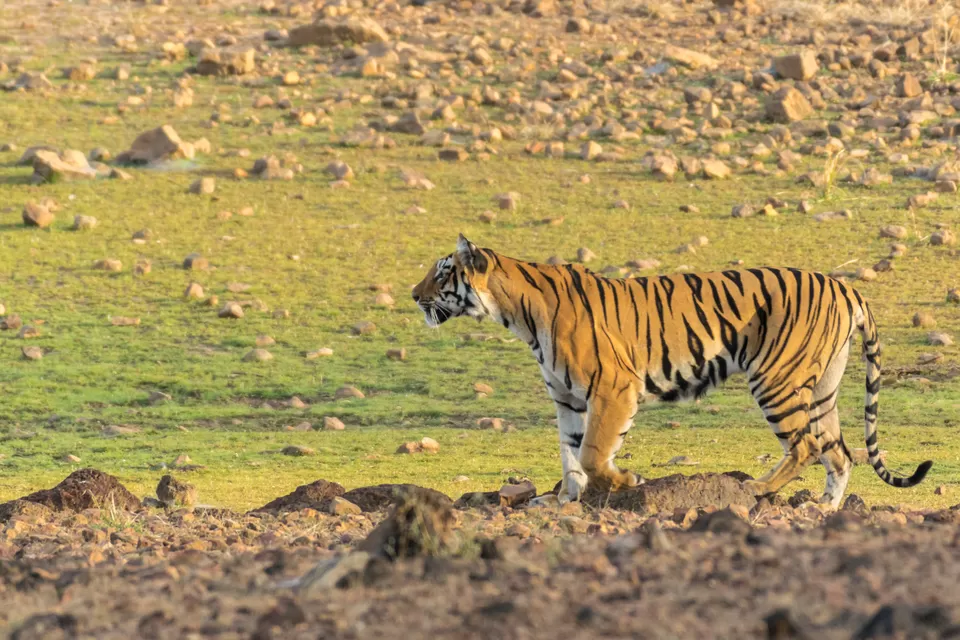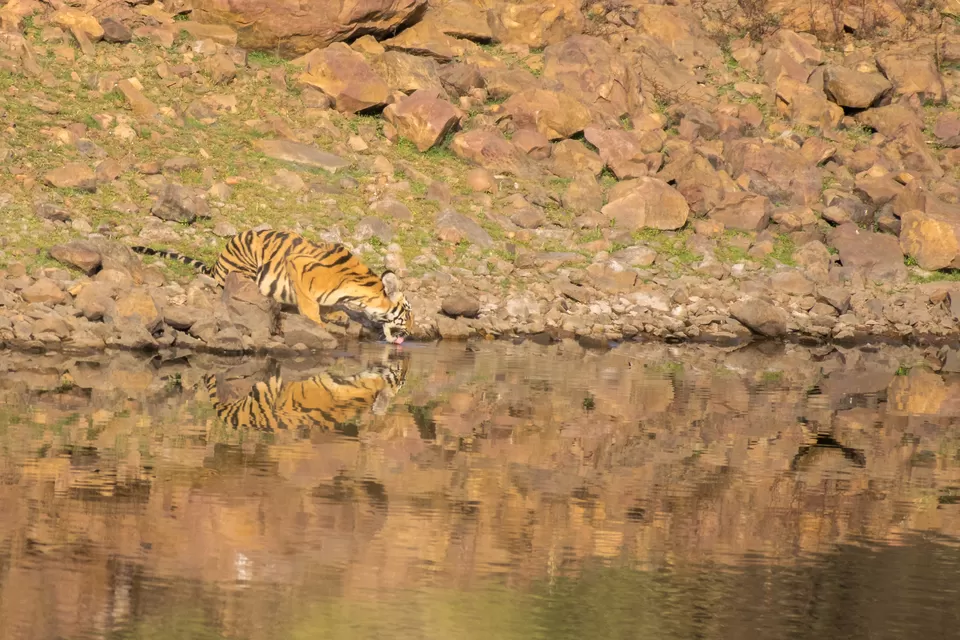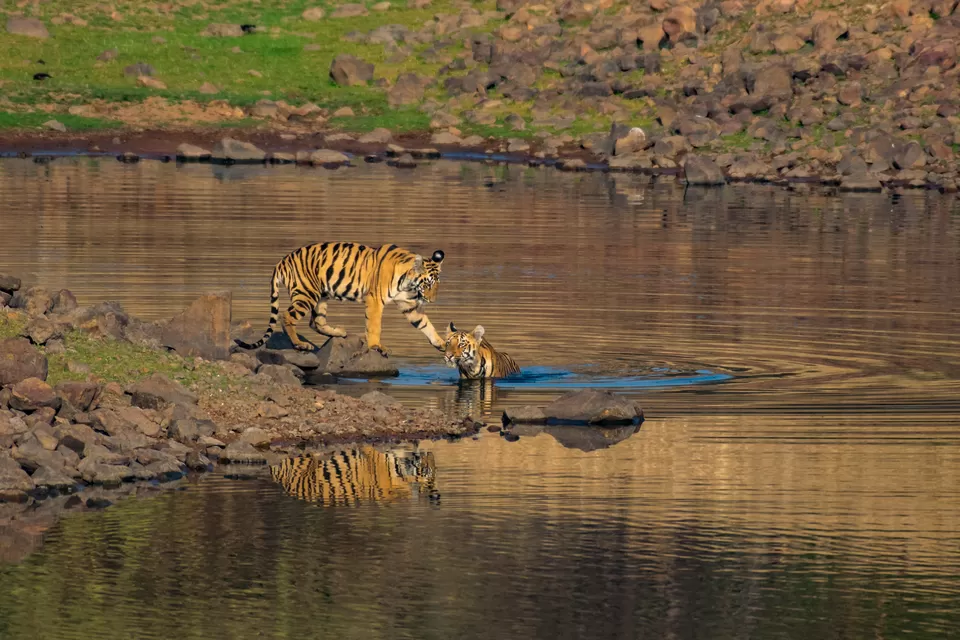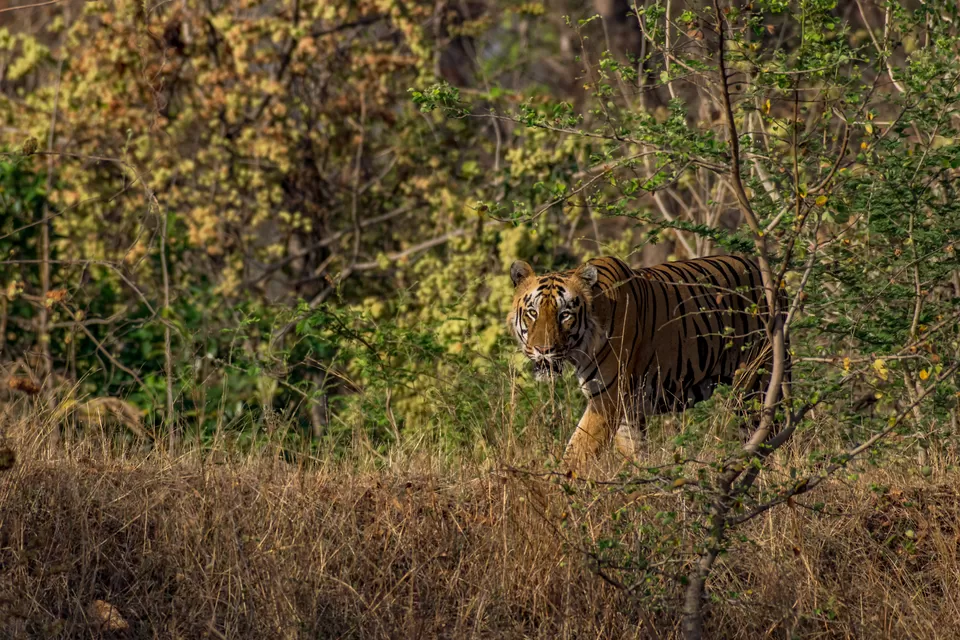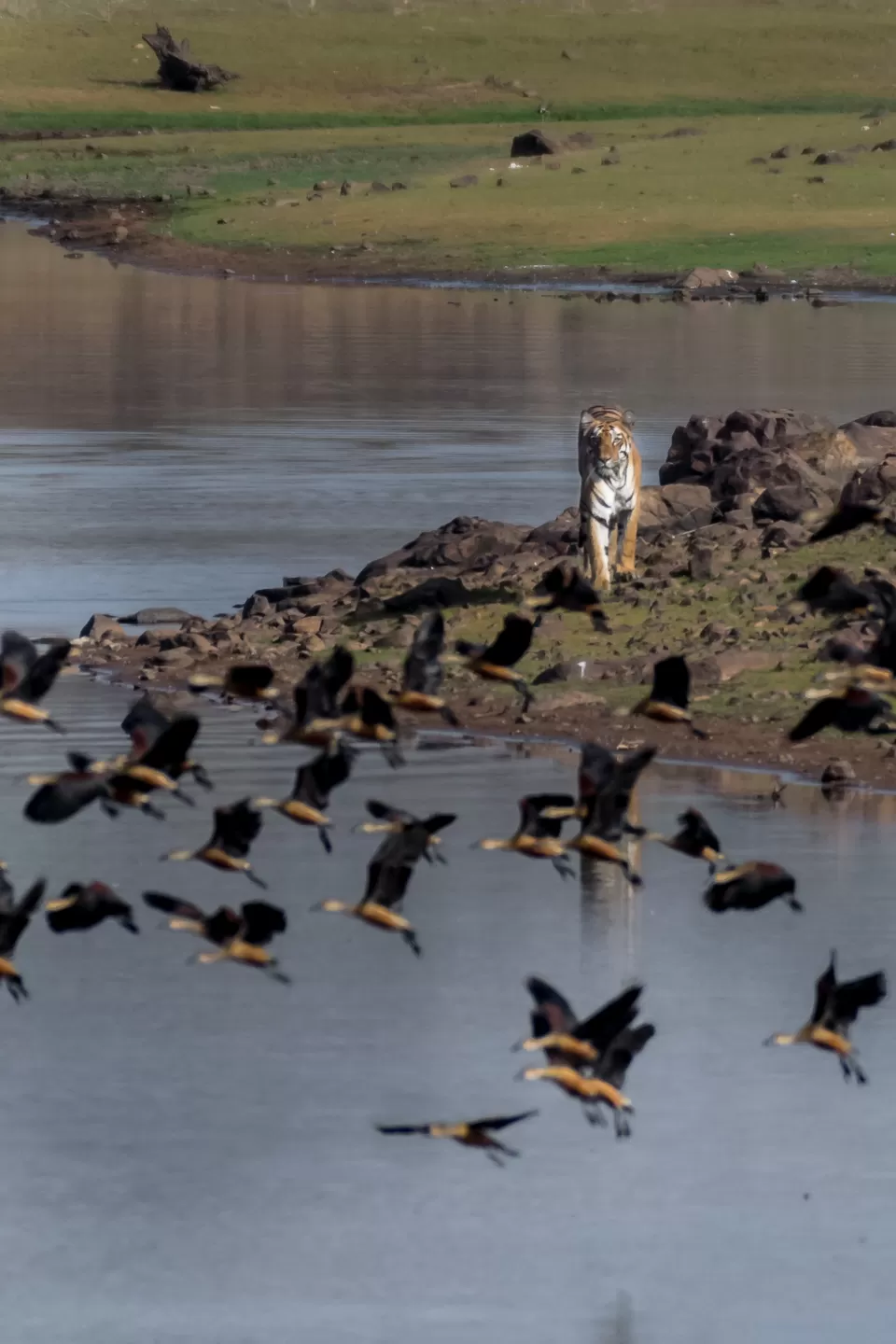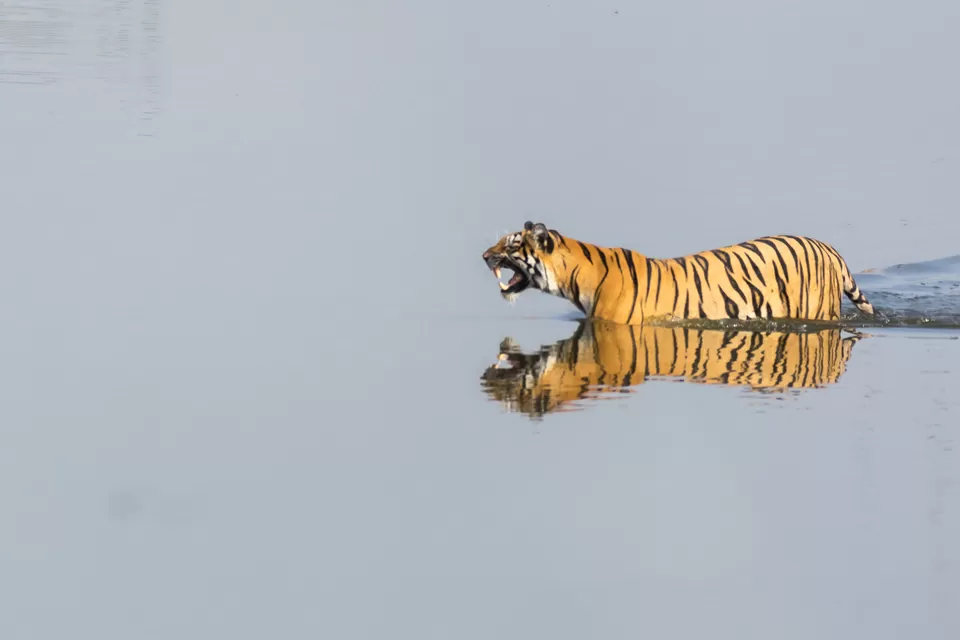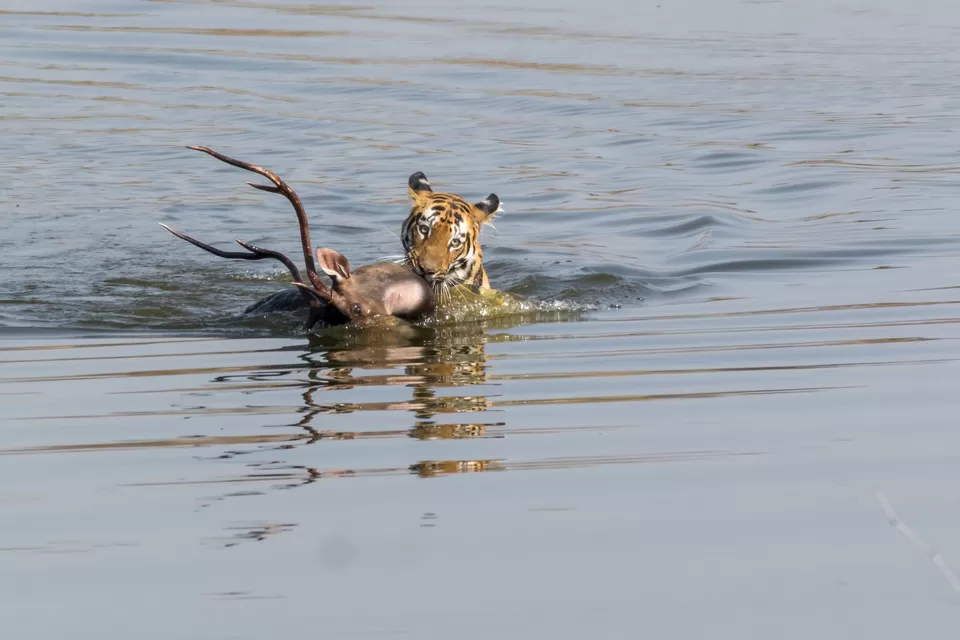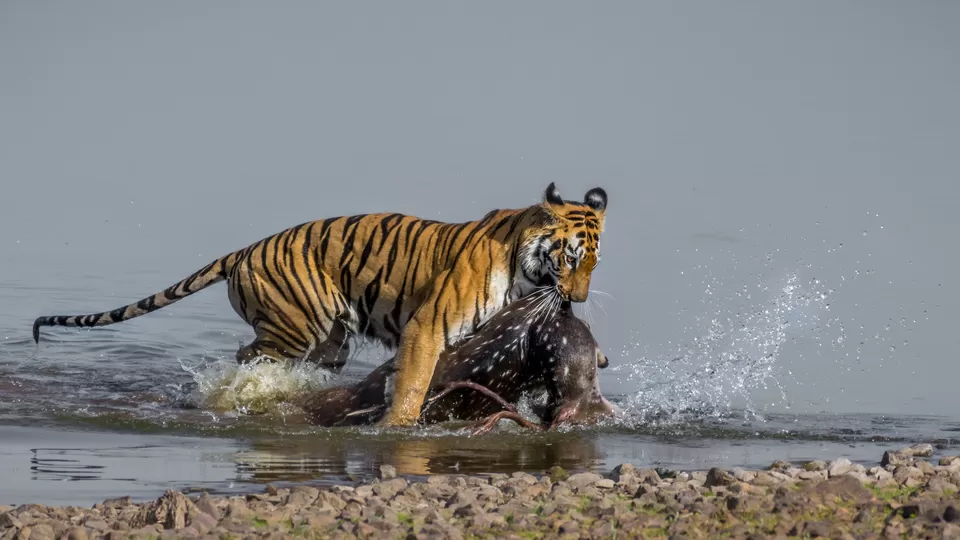 We spent around 2 hours on the same place and watched the whole sequence. Then we went to the stay and were talking about the whole scene with everyone there during the breakfast.
Then we went for our afternoon safari. We captured some langurs and deer.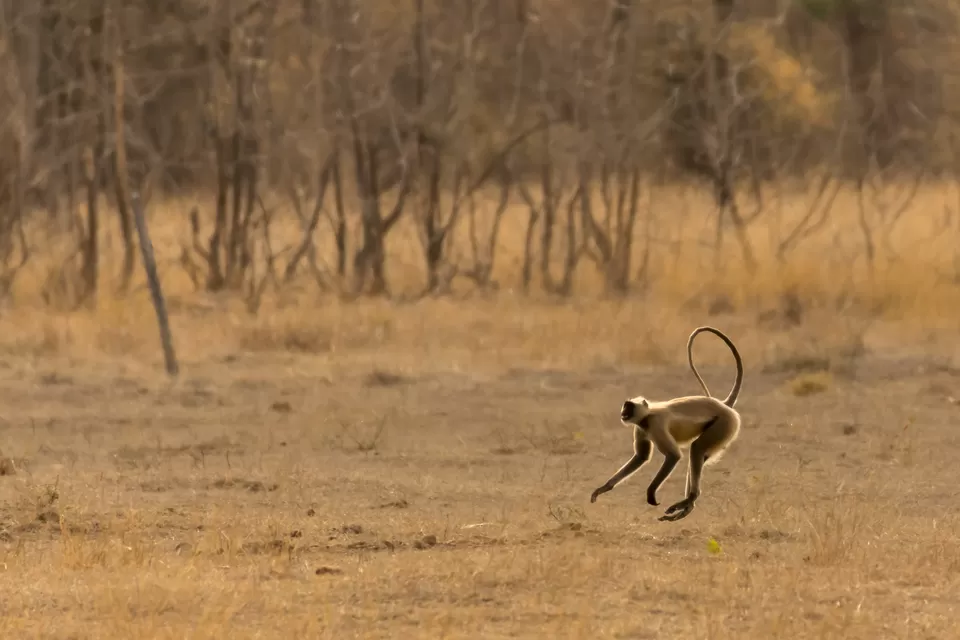 Then we went to a nearby water body. Nearby, Maya and her cubs were taking rest near a tree. We parked our car and waited. After some time, Maya and her cubs entered into the water one by one and playing with each other.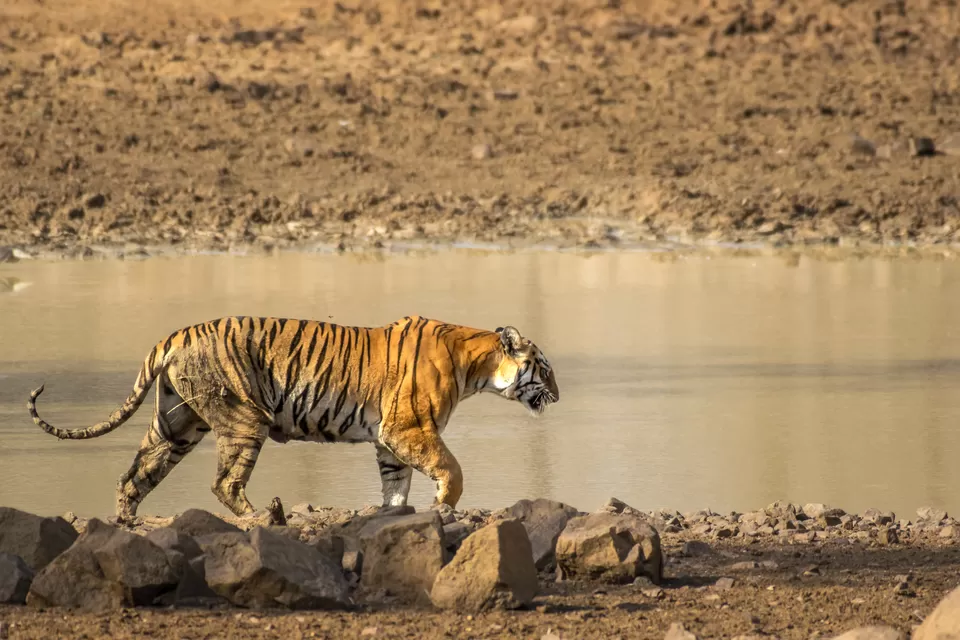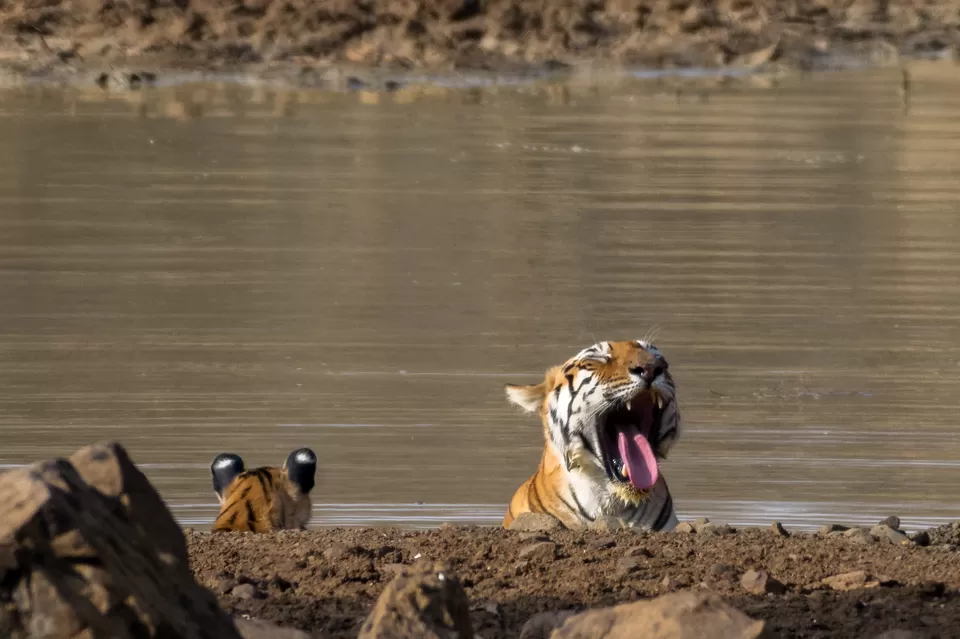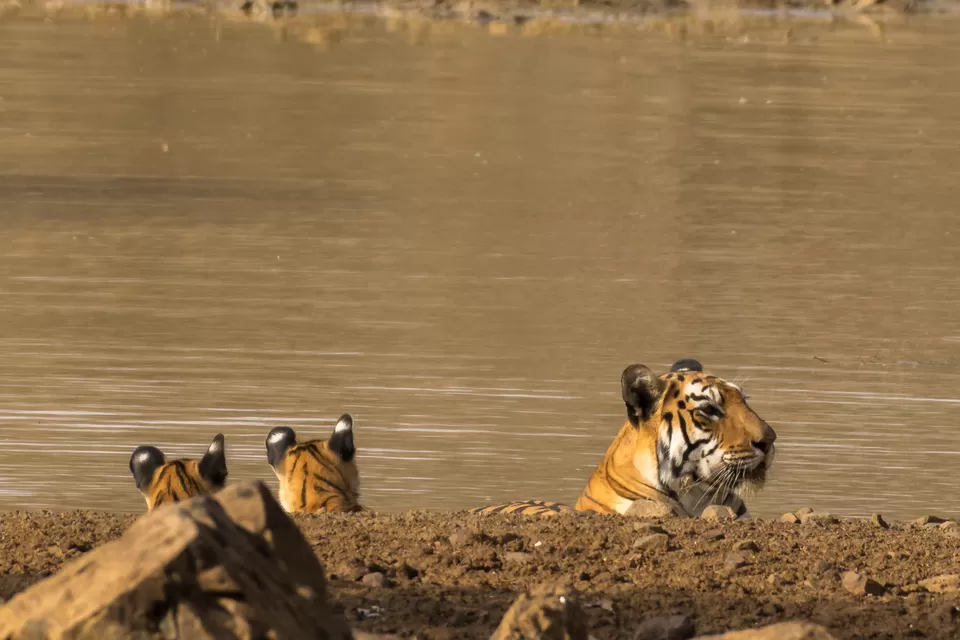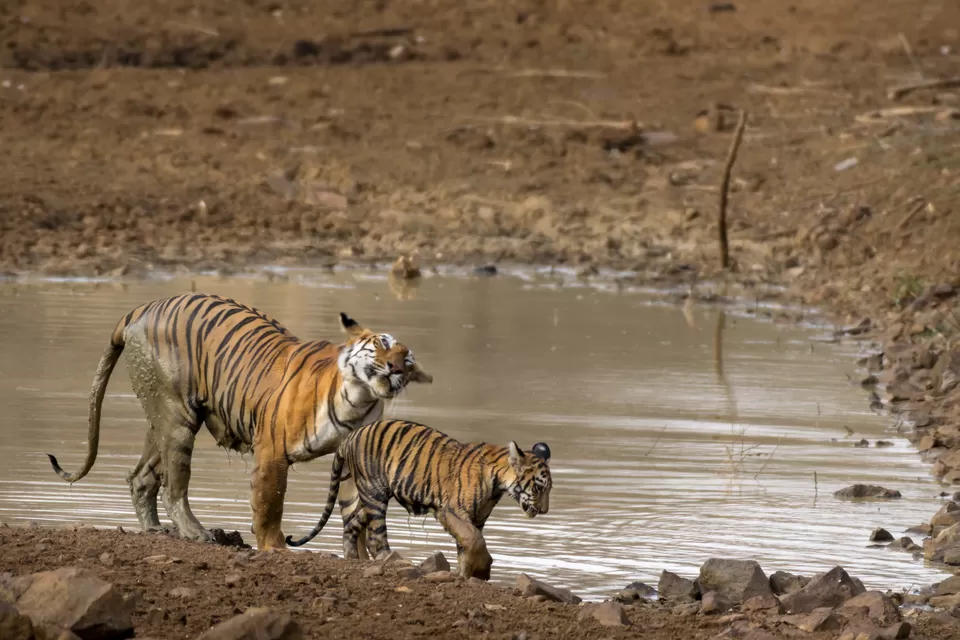 It was our lucky day. We spotted totally 10 tigers on that day. We went back to our stay and slept well.
It was our last safari (6th) of the trip. We entered into the core gate again and searched for a new tiger. For the whole 3 hrs we could spot only few birds.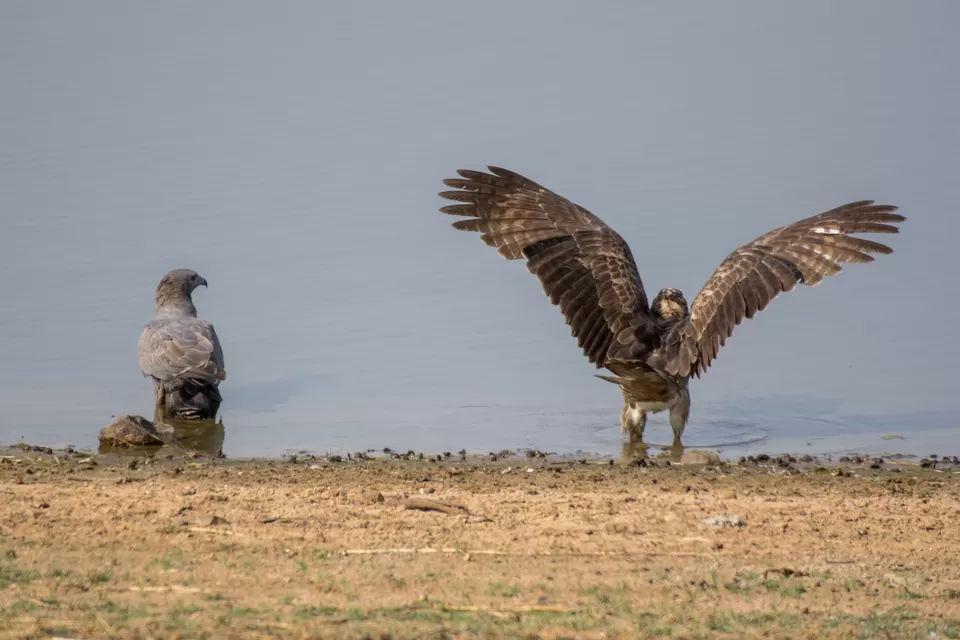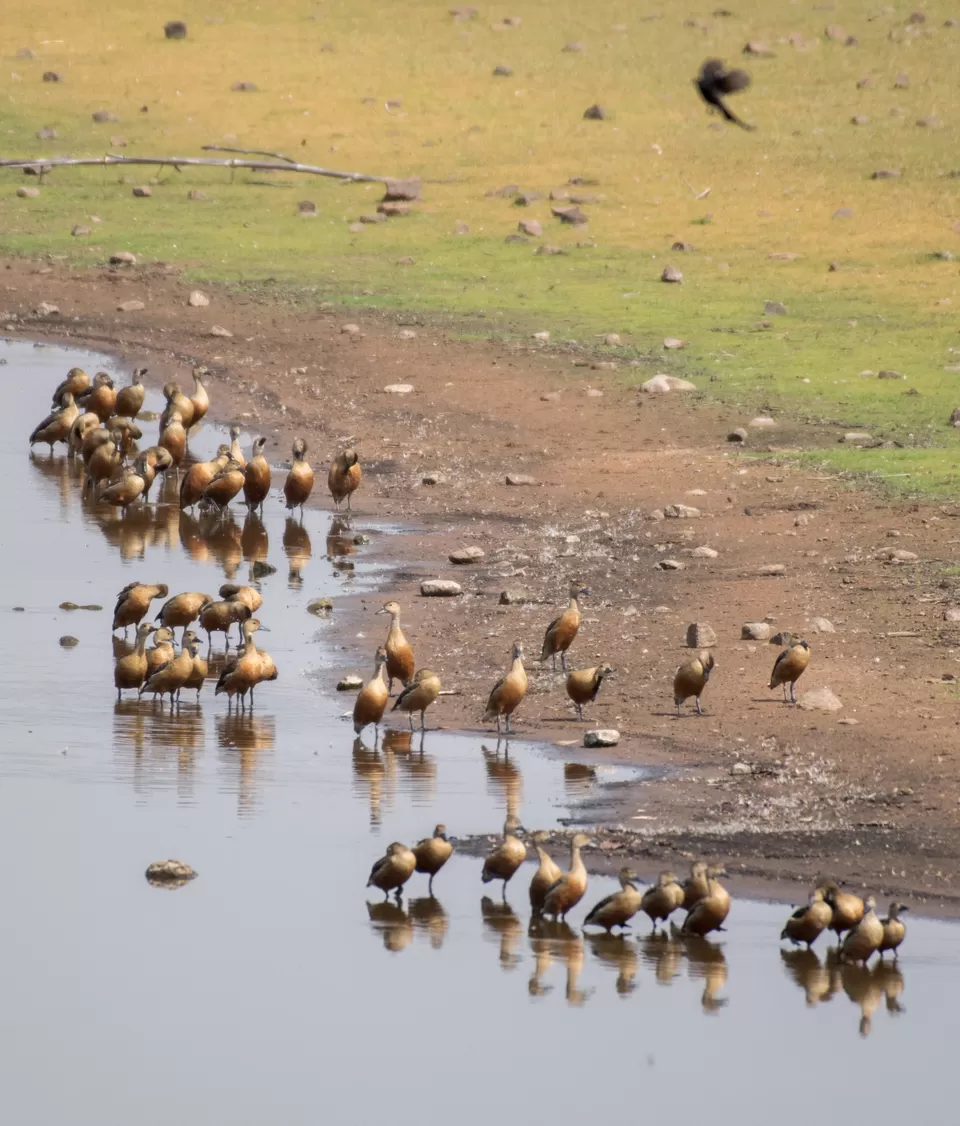 Then we went back to our stay packed our bags. Our train to Chennai was at 3 pm in Chandrapur. We boarded our train with lots of memories, photographs and sightings of 13 tigers.
To conclude, I would say
"No one can assure you a sighting of the tiger, That's the fun part of wildlife travel".
I saw these wordings in the entrance of one of the gates. And, that's true.