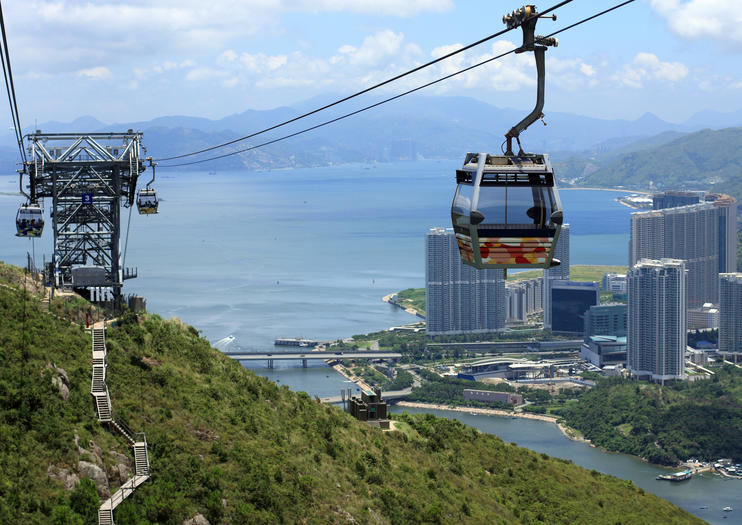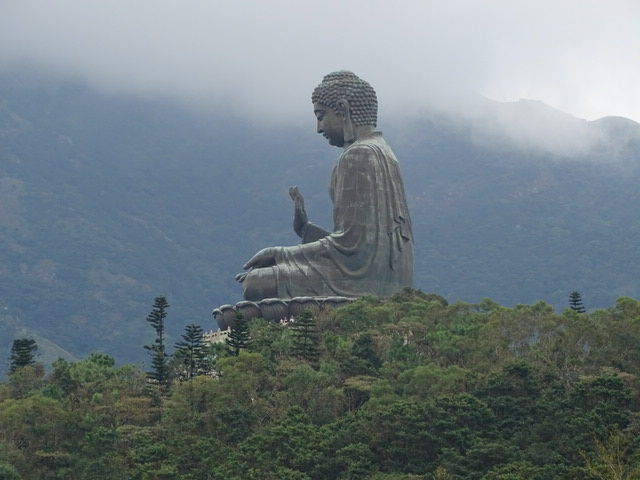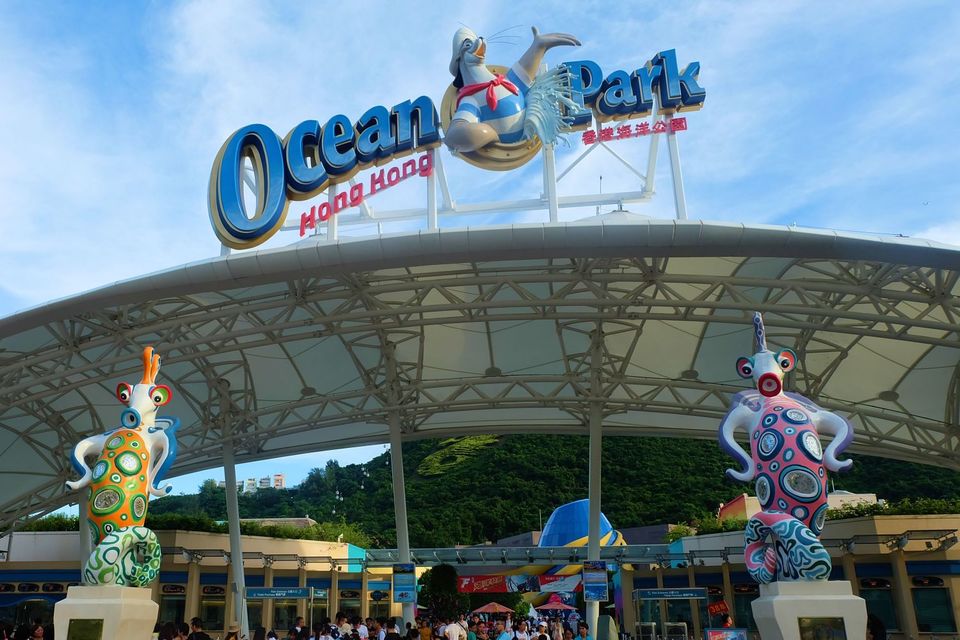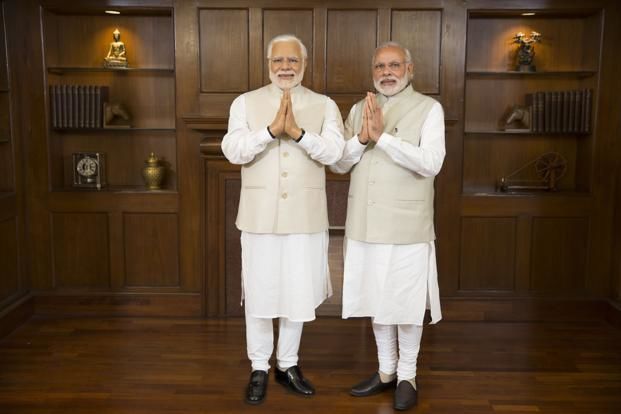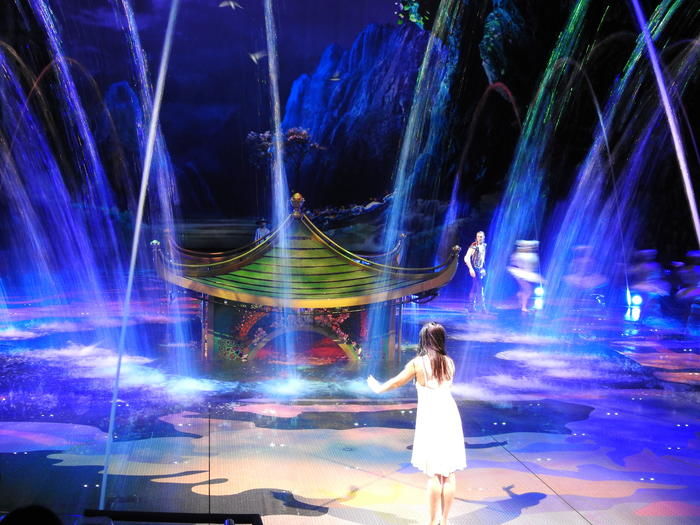 MESMERISING HONG KONG
Do you plan a family trip abroad?. Hong Kong is THE best I tell you. It is quite different, unlike few others that normally comes to one's mind while searching a suitable jaunt. This magnificent city has lots to offer to tourists from all over. A five-and-a-half hour flight from Bengaluru takes you there. Plan well in advance to avail an economical airfare. INDIGO recently introduced a non-stop economy class aircraft from Bengaluru. A 5-night / 6-day trip would be ideal to cover all the worthy spots there (a day each to Lantau island, Ocean Park, Disneyland, Victoria peak and Macau island, while the last (6th) day can be set aside for a leisure-trip around the city if you are a shop-o-holic, or to take a free-walk exploring the place on your own before saying 'bye'.
Schedule your visit on normal days (not during Christmas or New year, as you find heavy crowd everywhere forcing you face long queues at every counter for entry tickets).
Do not forget to take two things; warm cloths to fight the unmanageable chilly weather if your plan is in December/January, AND sufficient currency to manage high cost of eatables. Believe me, each cup of coffee / tea is around 350 to 450 Indian rupees given the current exchange rate of HKD against INR. A small souvenir – a magnet piece with Budhha's figure engraved or even a keychain - would pinch your pocket (HK dlrs 40 to 50). Also, take along some preserved food items for the initial 1 or 2 days that saves a lot for you. So far food is concerned, HK is a haven for non-veggies. Apart from conventional non-veg (fish, chicken and mutton) one can tickle the taste buds with, hold on ---- snake soup, frog curry and the list goes on. You may not be surprised to see such boards outside a restaurant with the snake/frog figures painted differently. But pure vegetarians, better make exhaustive google search before boarding & locate the food joints of your choice there. Sharavana Bhawan has a branch in Tshim Sha Tsui area (a la Majestic in our Bengaluru or KR Circle in Mysuru). Another Saravana Hotel is also there but to spot these you inevitably need GPRS on your mobile. So, buy a SIM at the Chek Lap Kok airport (tongue twister?) itself on landing, at tariffs suiting your budget & the number of days' stay (around Rs,700 to 1000 rupees). Worth it, because communication is a big problem there - locals talk Cantonese / Chinese only. Can't even follow their broken English, for, their accent is quite different. For your information, the old airport was Kaitak (heart of Hongkong) but now shifted to a spacious one at Lantau island – a 25 km drive - comprising two giant-size terminals to accommodate the heavy inflow of international tourists throughout the year.
The trip involves 3 islands (Lantau, Macau, Kowloon, but Hong Kong (adjacent to Kowloon) stands out with its breathtaking sky scrappers - a scene to behold. Prefer staying in and around the airport OR at Sha Tin area of Kowloon, as Hotels in Honkong are pretty costly. Shuttling between hotel & the various spots is really worth it as you get to see more of the sparkling city.
Lantau island: Moving in cable car from the land base to a hill up there, touching two / three hill tops, to end up at Ngong Ping village is very thrilling. The scenery around, with vast South China sea engulfed all around amidst tiny islands scattered here and there where boats move around breaking the sea water, really mesmerizes you. It is literally breath-taking. Cable car starts from the Tung Chung station and takes around 28-minutes for a scenic ride one way; really a one-in-a-life-time experience. On the sides you get to see small islands with mini boats but below your feet, it is full of sea water. There are several such cable cars on a singular track moving one behind the other, making round trips of dropping tourists at the other end and simultaneously bringing them back on rotations. There are road routes too to reach Lantau, but tourists prefer cable cars for the very excitement beget. From there, walk few yards to reach the Big Buddha statue which is visible while in the cable car itself, before reaching the place. The serene atmosphere and the giant statue of the Buddha attracts one and all. Click photos here, a memorable feat indeed. Few feet away is the Tian Tan Monastery, worth a visit.
Disneyland: Second day, harp on to the Disneyland, featured a look alike of the one in USA. Elders may not enjoy as much as younger lot, as it demands much of physical activities but leave your children there, go happy seeing them enjoy. But a visit once is worth it, as visiting its counterpart at a distant US may be a dream for everyone. That is an untold experience. All cartoon characters which children are familiar with, mingle and allow you take photographs hugging or shaking hands with them. But do wait till dusk to witness the superbly performed Light Show parade that sets off at sharp 8 pm, wherein all Disney characters move past us one after the other with twinkling lights embodied in them. It makes one feel as if he/she in a celestial world.
Ocean Park:
Appreciable thing is Chinese (I mean H/kongians) recognize and respect senior citizens ('elderly' in their dialect) so much so that entry to Ocean Park is free, while for Disneyland seniors are allowed 50% off on entry fee (you save 300 HK dlrs). Being aged, I feel, has more 'pros' and less of 'çons'. This too looks a replica of Disneyland but with slight difference. Big Roller Coasters, giant wheels, rotating tower trolleys, scary train ride, boat ride, toy train entertain you no end. The highlight of the park is the Dolphin show. It is said that Dolphins are the intelligent species and we wonder how it obeys his master's instructions and behave like even some humans do not. This event sidelines all other activities there and is liked by all irrespective of age.
VICTORIA PEAK:
A hill (around 550 mtrs elevation) to the west of Hongkong City, is Victoria Peak (Mount Austin as locals call it). Once you reach there, can enjoy the best view of Harbour below; besides, a look at the illuminated sky scrappers all round, especially after dusk, is inexplicable. You should see it to believe. There are two transport modes, one is road and the other the funicular railway called the Tram Train. Select the 2nd, for, its slow journey over the sloppy terrain is terrific and you will sure enjoy each moment. Move on to the sky terrace, the iconic vantage point of the City and the highest platform that stuns you with a 360-degree spectacular view around.
Adjoining the Tram station, is the Madam Tussauds, one in the chain of wax museums around the world. The Hongkong trip would be incomplete without a visit to Madam Tussauds. It exhibits life-like wax statues of international personalities like film stars, politicians, scientists and so on. Among Indians, Father of the Nation, PM Modiji, Shah Rukh Khan and Amitabh Bachhan are privileged to have look-alikes here. Click photos hugging them, shaking hands, in whatever way you wish, no bar. Almost two hours are needed to go through the full circuit.
MACAU island:
An hour's ferry ride takes you from Hongkong to Macav island, lying across the Pearl river delta, where you witness more of Portugese culture. The place comprises various Casinos (gambling spots), a la Los Vegas (USA), and big malls. A visit to Macau Tower is a must to make the trip really worthy. House of dancing water, situated in Cotai strip of Macav, is yet another dazzling extravaganza with breathtaking acrobatics, special effects, motor cycle stunts and so on, fully unimaginable, unique and spell bound - can't afford to miss. Two shows are performed everyday. Three class of tickets are available depending on the proximity to stage and the view available. Buy the ones that suit your pocket.
Macau Tower at 340 mtrs above the ground level is one of the next attractions. Built by a well known arthitect of New Zealand at the very start of the current century, offers a 360 degree view of the peninsula from the observation deck above, with the adjoining islands Coloane and Taipa. If you are b-o-l-d enough, take a try on the bungee jump OR the Tower skywalk (without handrails).
Enjoy the tram or city bus ride once, just for the sake of it. Metro is also there but it is called MTR here. MTR stands for Mass Transit Railway. Strange is that all vehicles follow traffic rule very strictly; they automatically halt on seeing red lights, be it even past midnight and not even a single pedestrian in sight to cross over, and move on only seeing the green signal – contrary to our brethren here in India who jump traffic signals even during peak hours.
After all these, it is time to bid adieu to the wonderland called Hongkong. With heavy heart, take the return drive to the Chek Lap Kok (did I spell it right?) airport Terminal-1 for the flight back.
N.DEVARAJAN – NANJANGUD (Mysore)