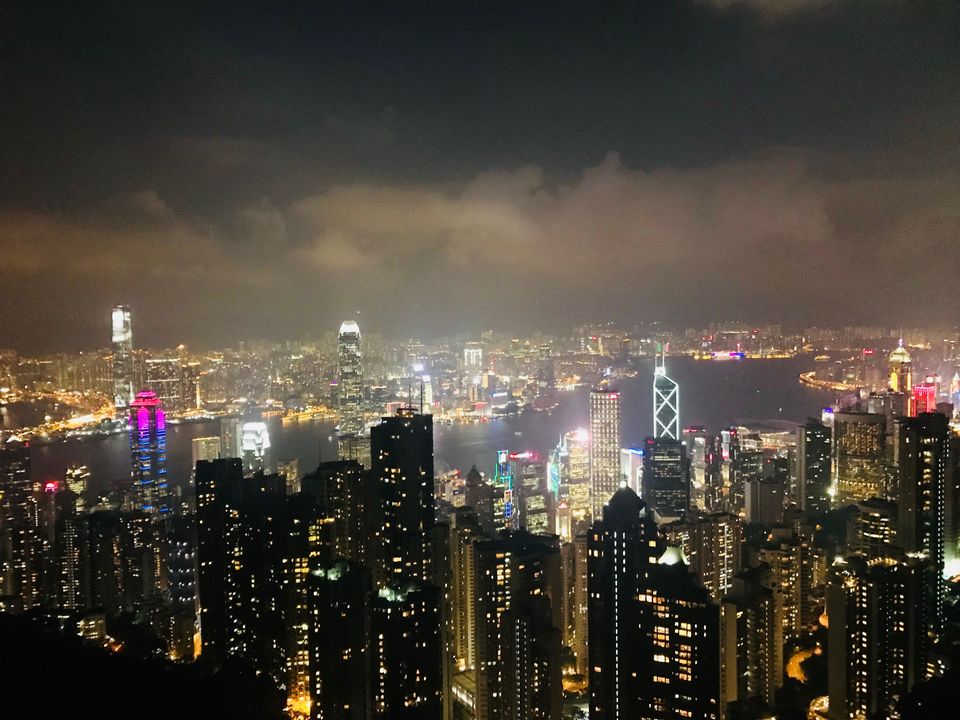 Hong Kong is all things beautiful and nice. This region is totally different from the rest of China as you may know that it was under British control up until 1997. The culture, the people, everything about it is peculiar. It consists of a lot of small Islands connected by sprawling train and bus networks. I stayed here for 8 days and still felt it wasn't enough! If you are planning to visit this beautifully busy and alluring city, I would suggest you stay with a local, a friend or an acquaintance may be? (I stayed at my friend's place who is an HK resident). That way you get to see what other tourists don't even know about and you also save up on the accommodation. ;)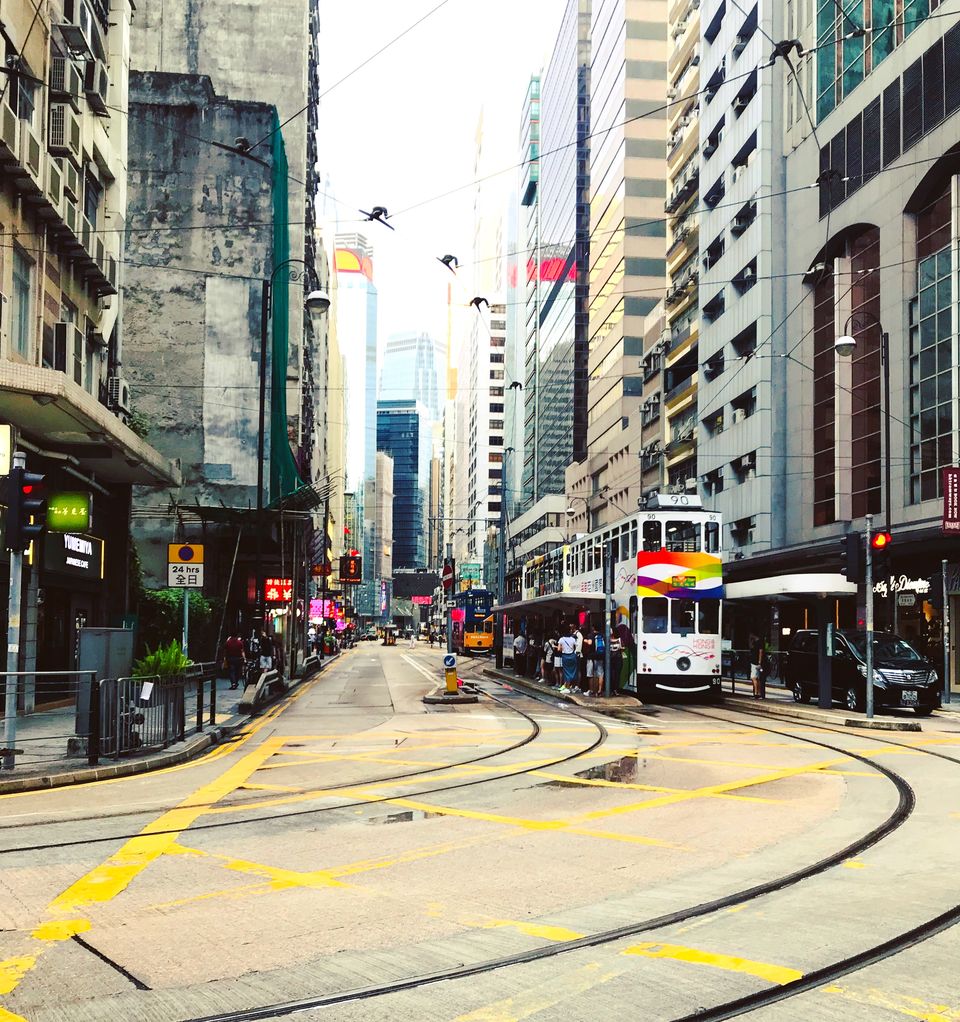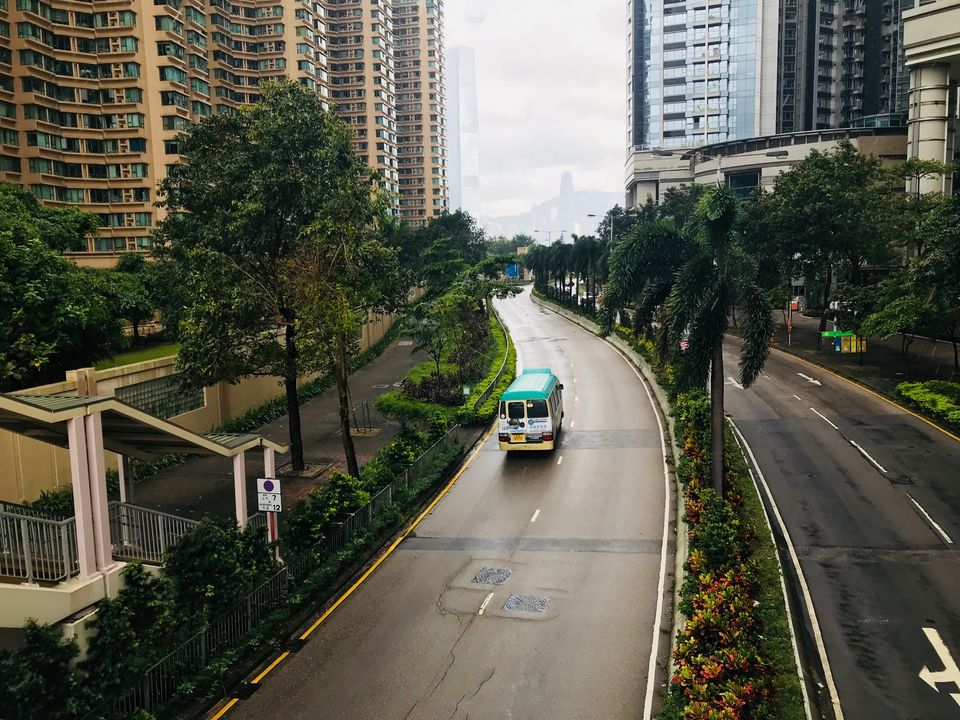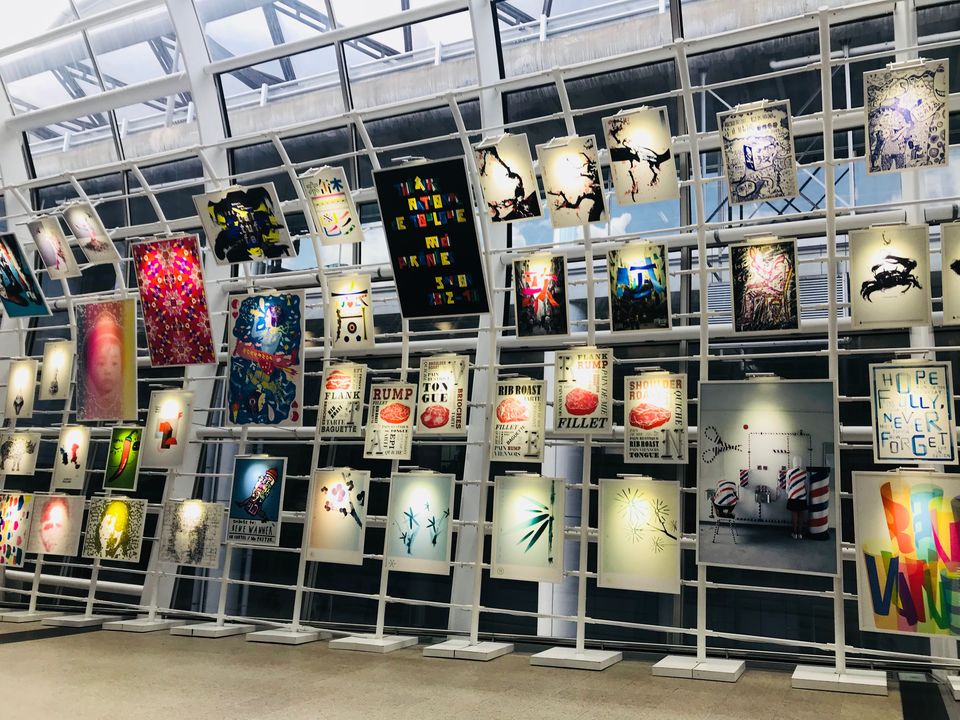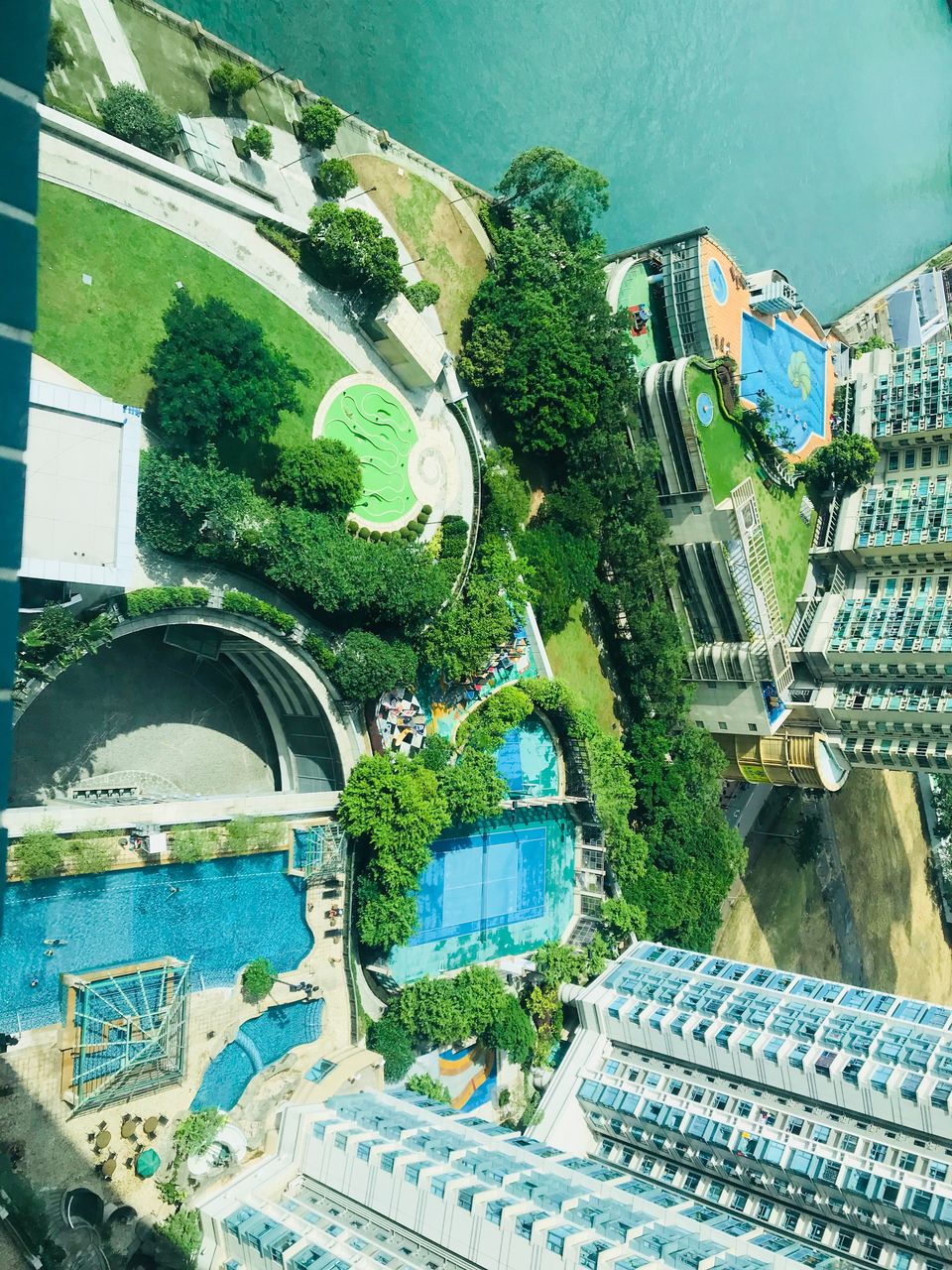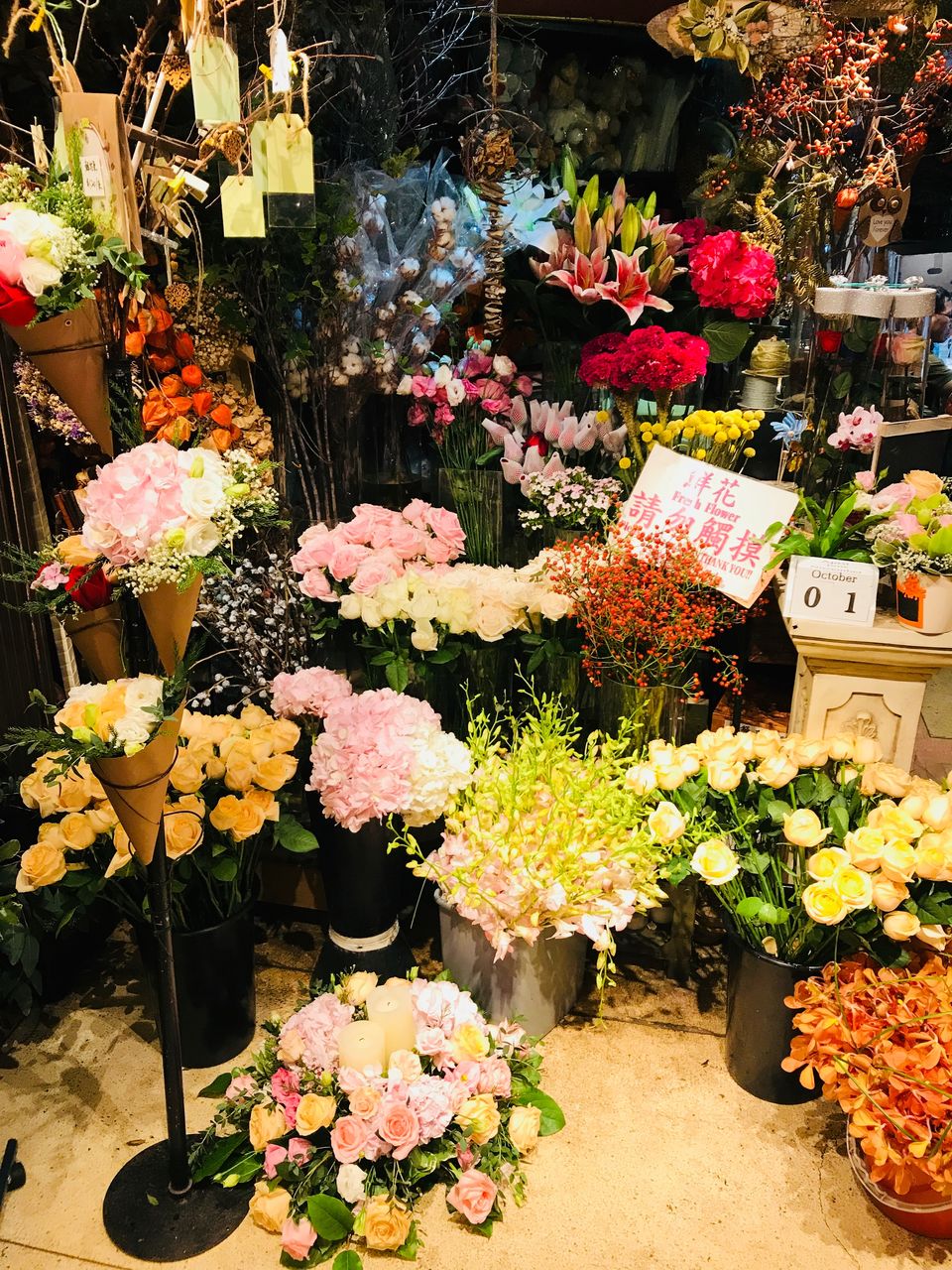 Here are a few things to keep in mind when you visit this amazing city.
Get the Octopus please!
Not the one with tentacles! I mean, it's a card that you can use when riding the MTR and buses and also to buy things at some stores like "seven eleven". The Octopus Card isn't necessary, you can do away with it and just pay cash each time instead but if you will be using the bus and MTR most of the time, which I highly recommend, as taxi services are relatively expensive here and MTR and Buses have the most connectivity around, you might as well just get one. It's convenient after all. You won't need to get a ticket every time you're taking the train or the bus.
The standard Octopus Card costed me HK$100 plus HK$50 deposit. The deposit is refundable when you surrender the card. So what the heck, why not just get the card and make life easier! :D
Stay Connected
There is free wifi practically everywhere in Hong Kong. But I still recommend you get SIM Card just in case, for emergencies. I didn't have to because I used my friend's phone for emergencies! :D You my friend, can pick it up at Hong Kong airport, for your convenience.
Places and things you cannot afford to miss!
Once you have armed yourself with the Octopus and made yourself familiar with the MTR and bus system, you are all set to travel the city like a pro (with your local friend of course, you don't want to get lost do you? :D )
1- Try to visit during the Golden week
If you are a fan of all things bright and happy like me, then Golden week is the best time for you to visit Hong Kong. Each year the people of Hong Kong, China and Macau celebrate their favourite holiday period known as the 'golden week' when all of china enjoys 3 days of holiday. There are lanterns, fire crackers and lights everywhere. It's like Chinese Diwali. :)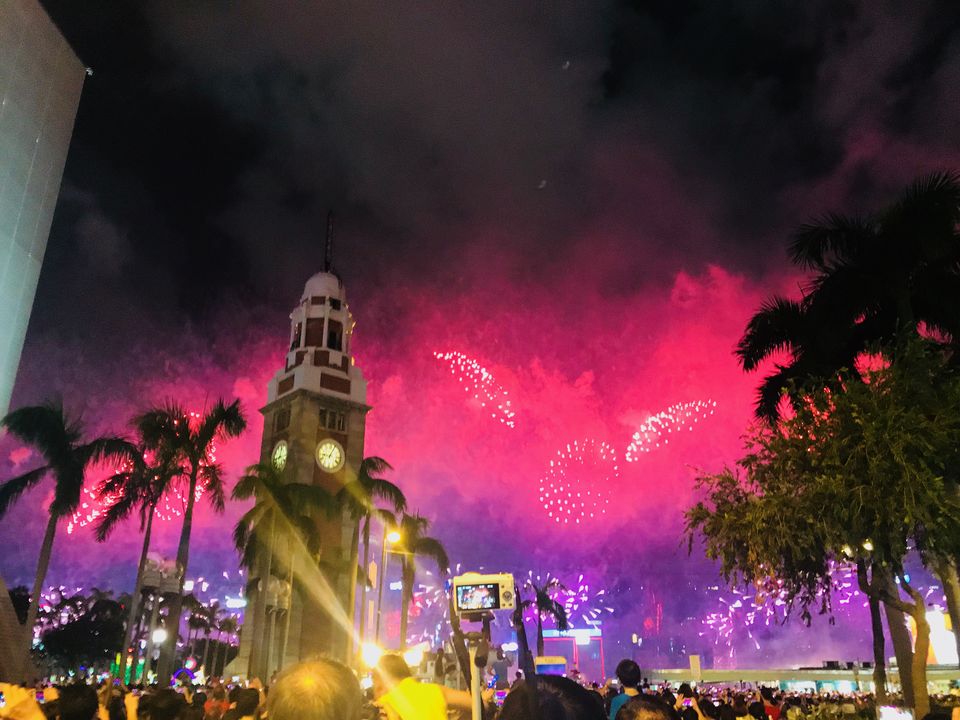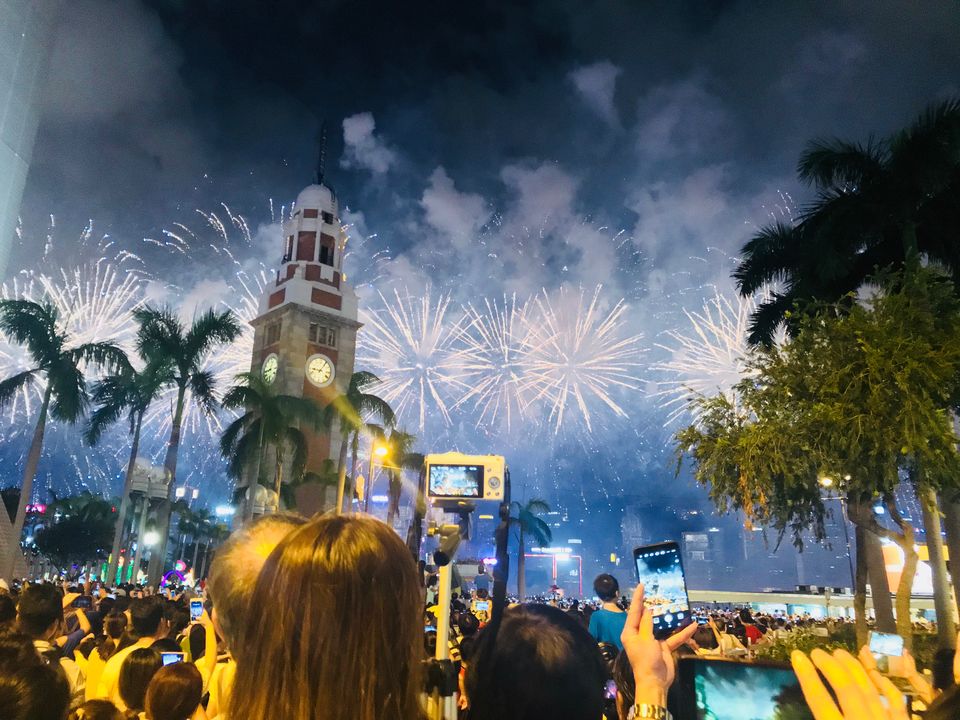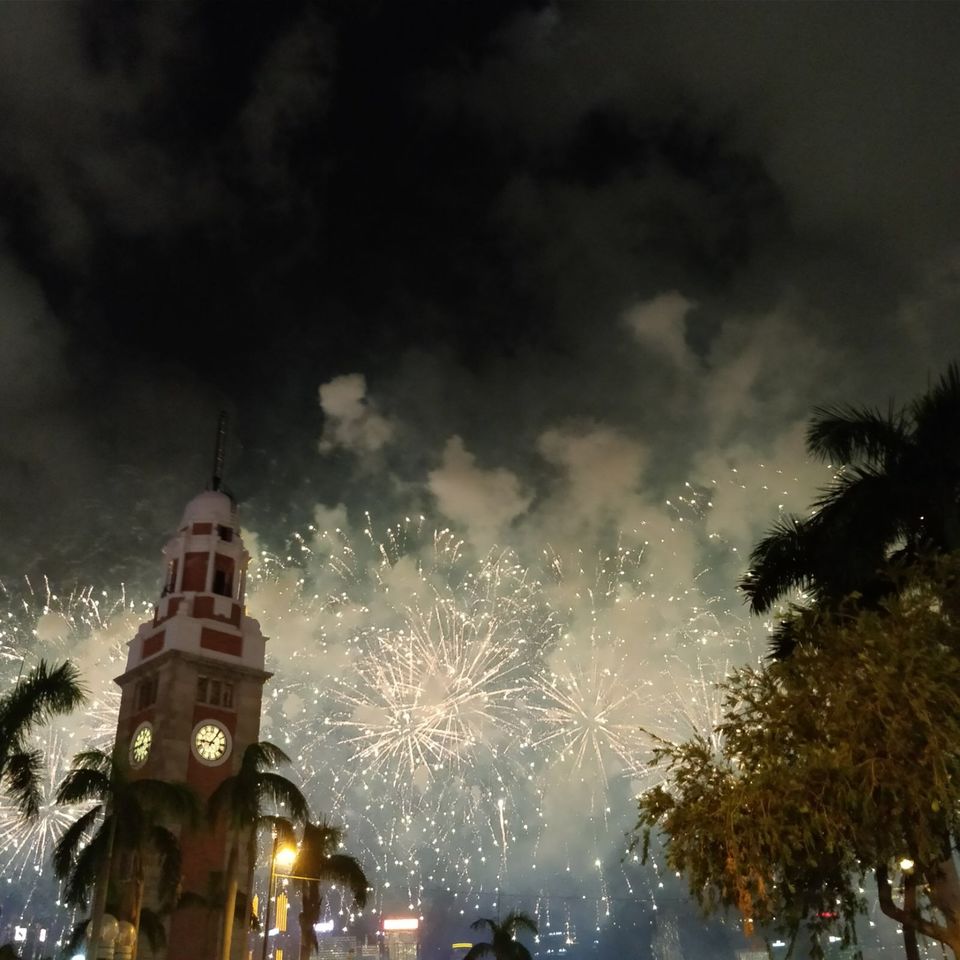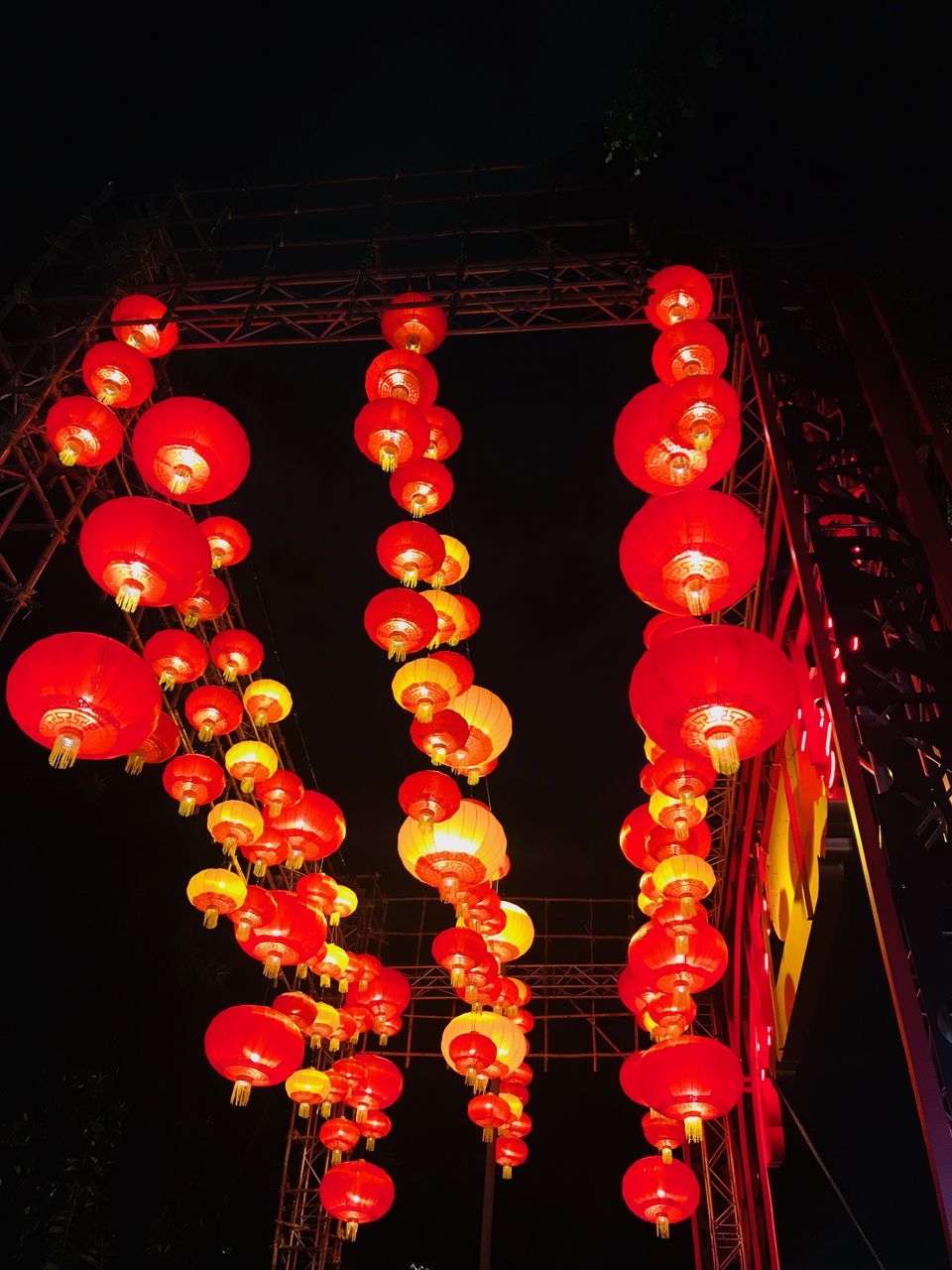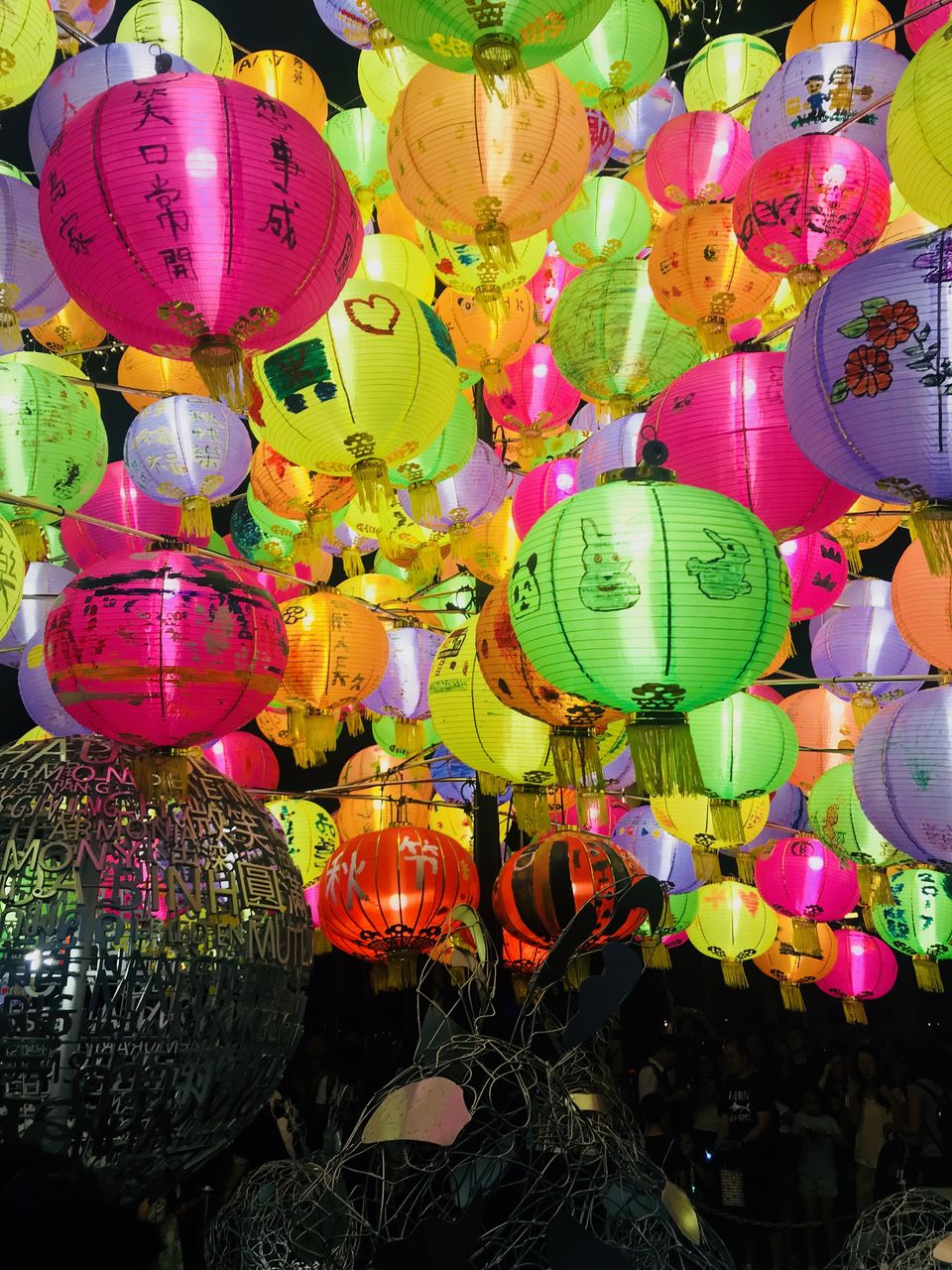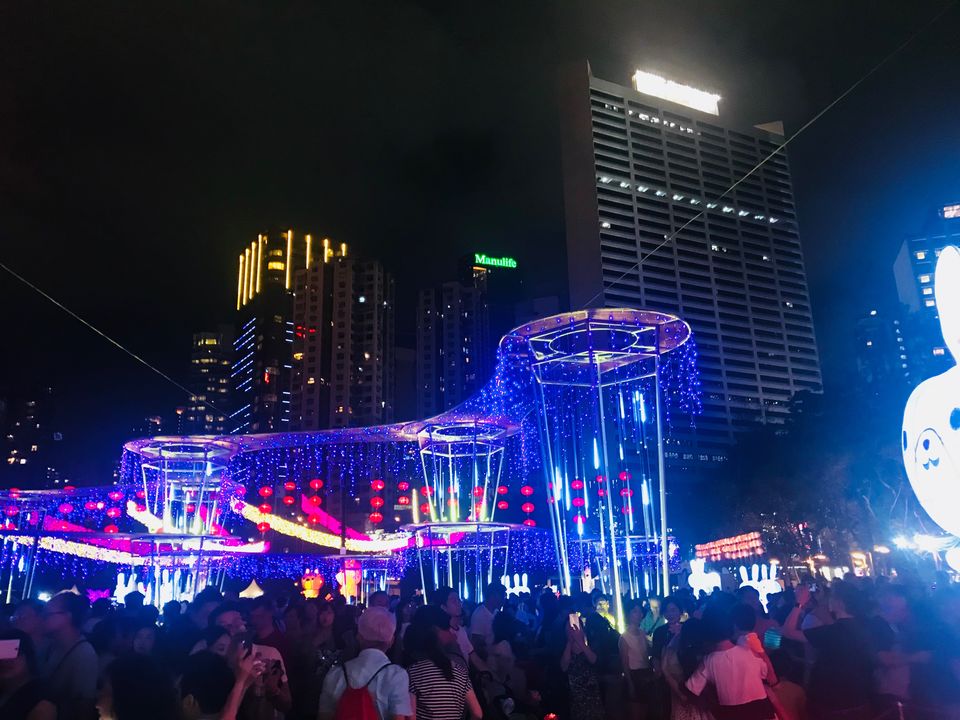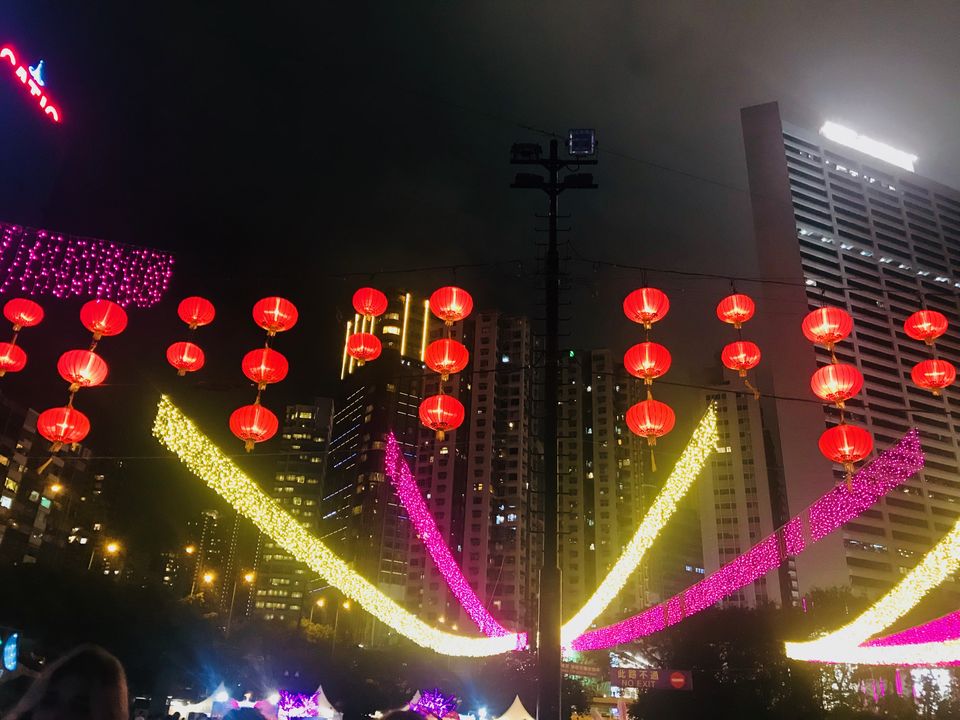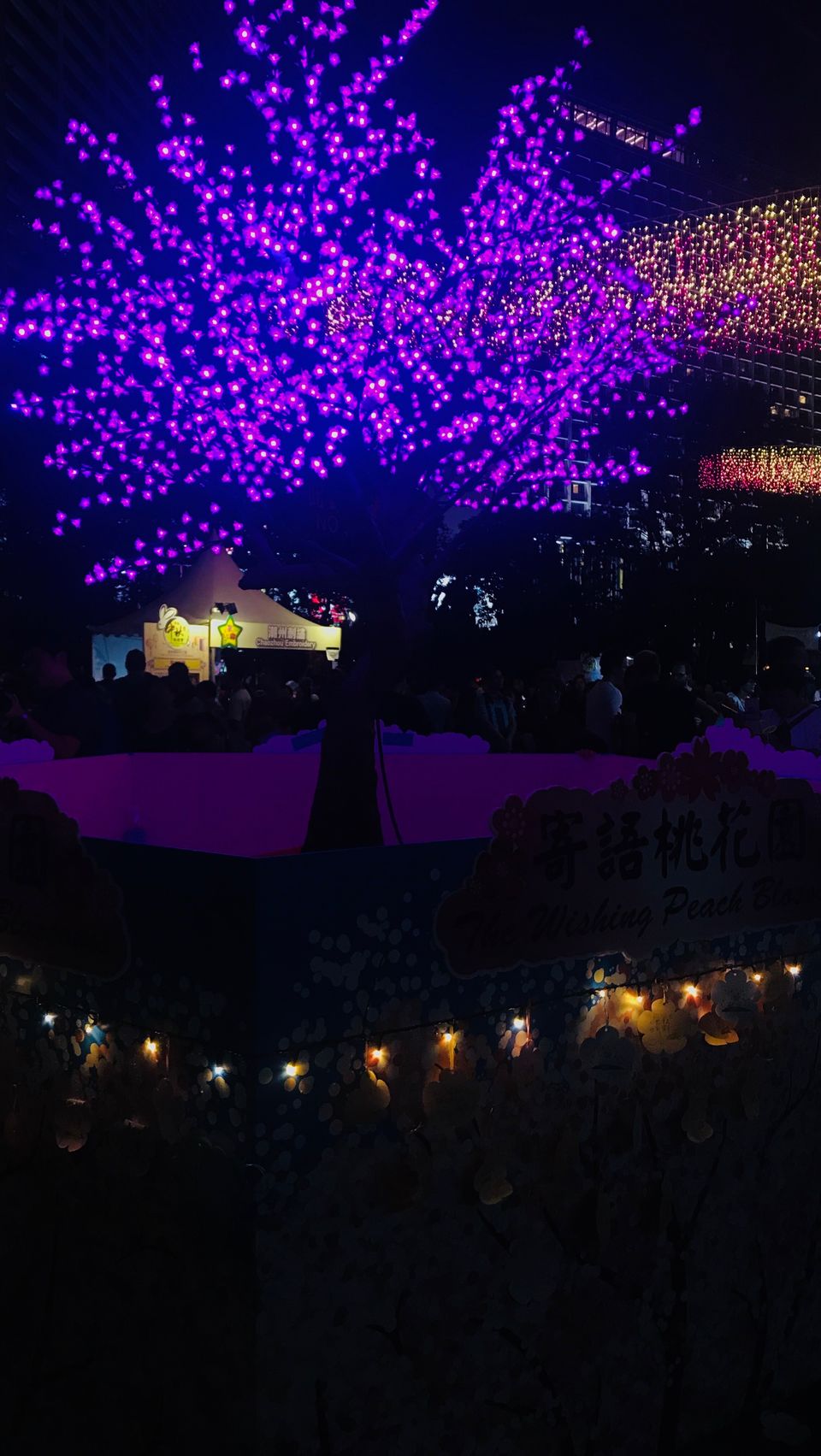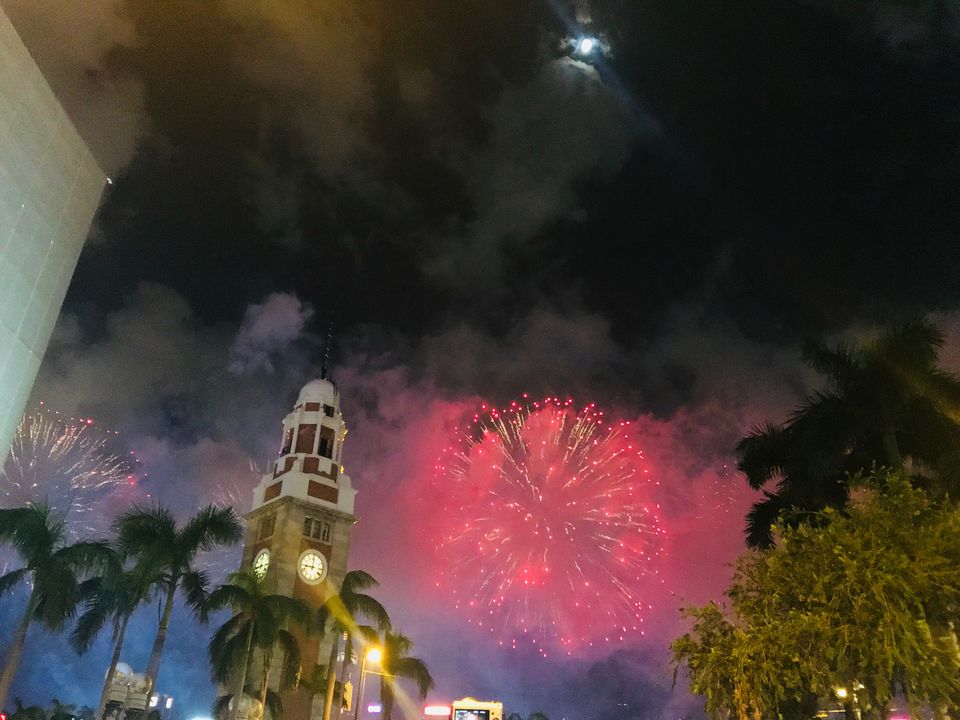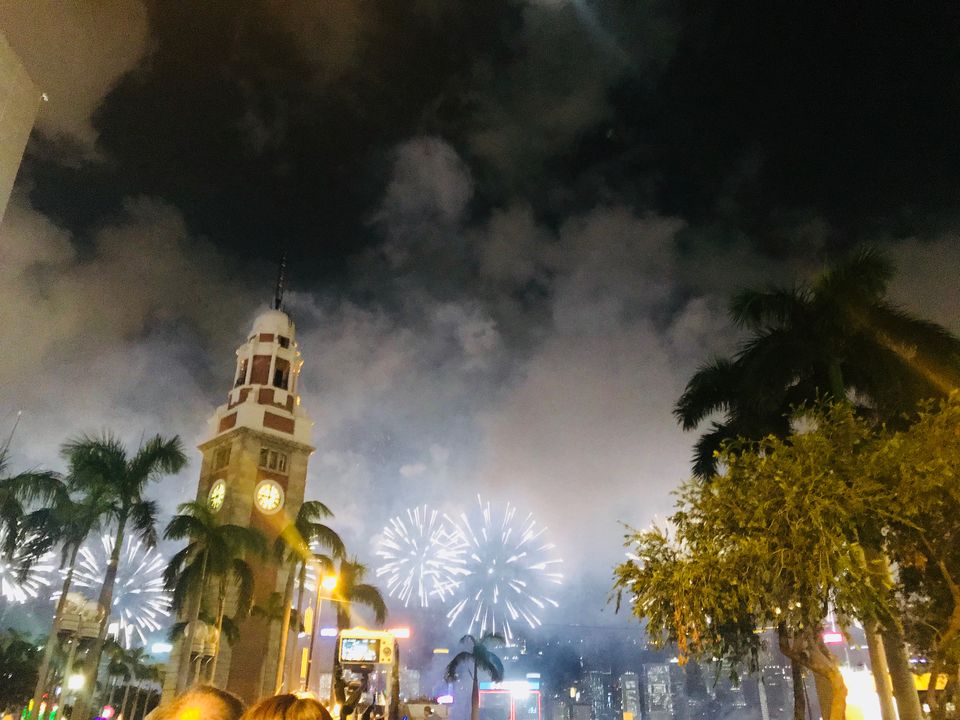 2- Disneyland Hong Kong
Number one on my list was Disneyland, because, well, you are never too old for Disneyland, are you? I think not! :) The moment you enter, there is this magical Disney music which takes you right back to your childhood and then there is the surfing mickey to welcome you. You will have to do a lot of walking around this place so better wear comfy shoes if you decide to visit.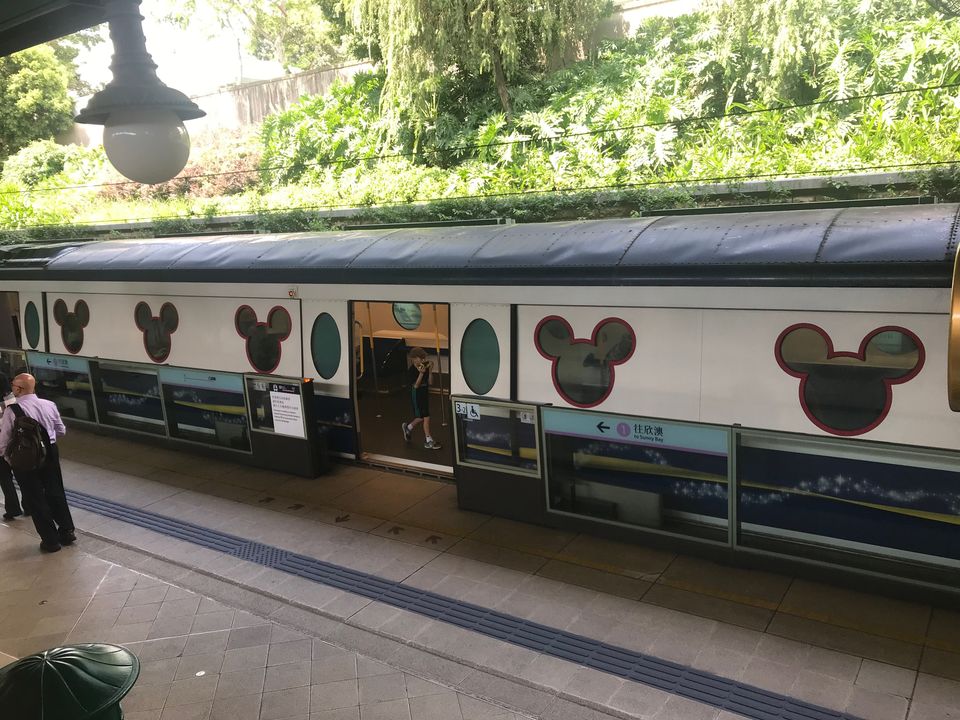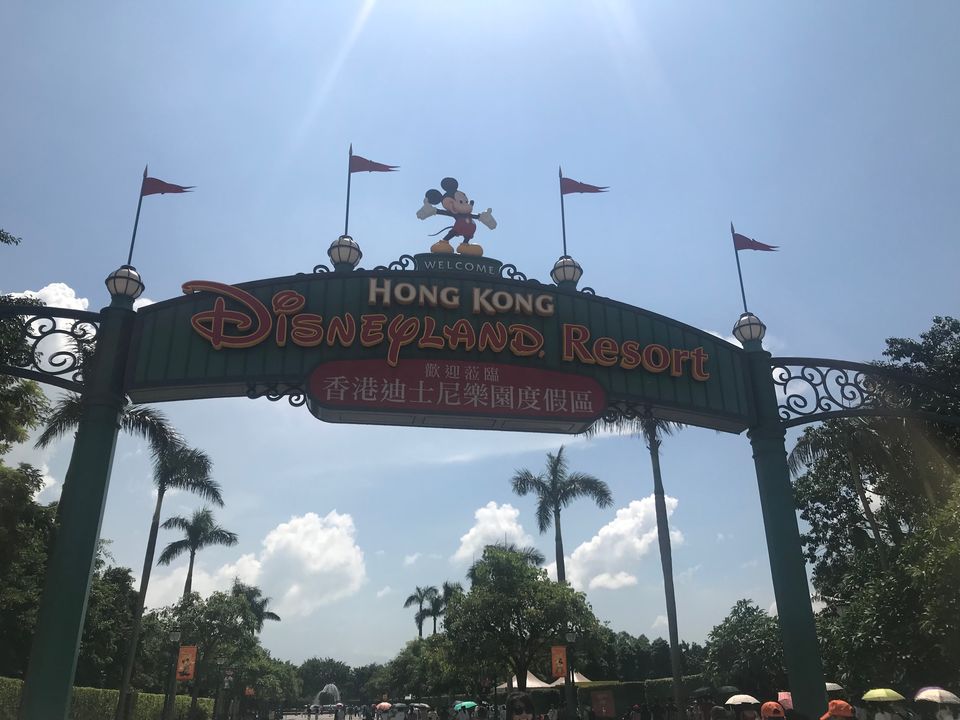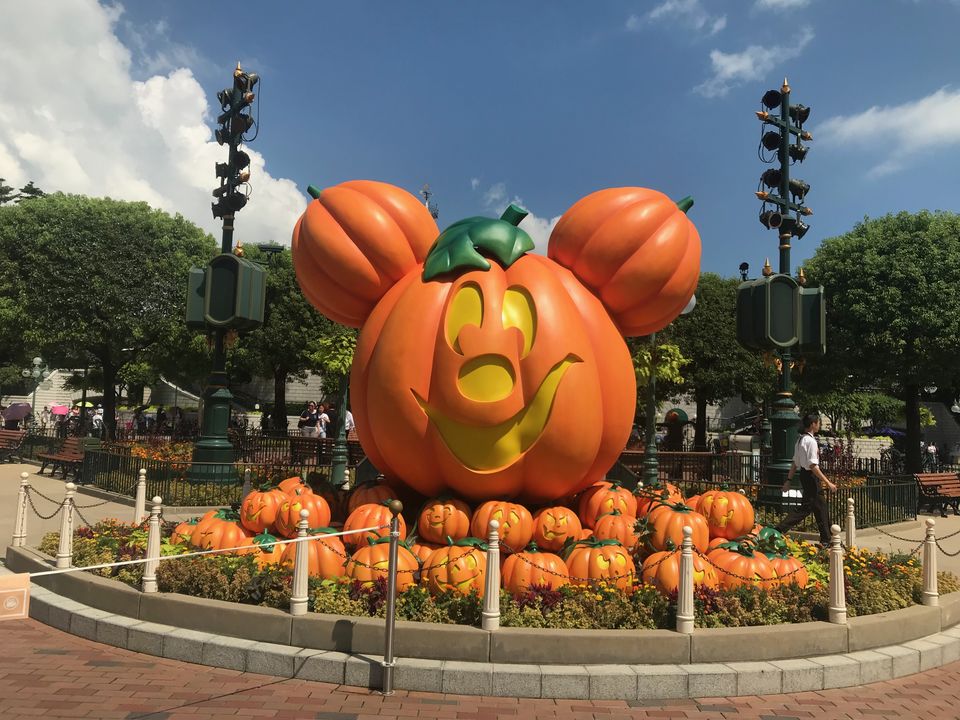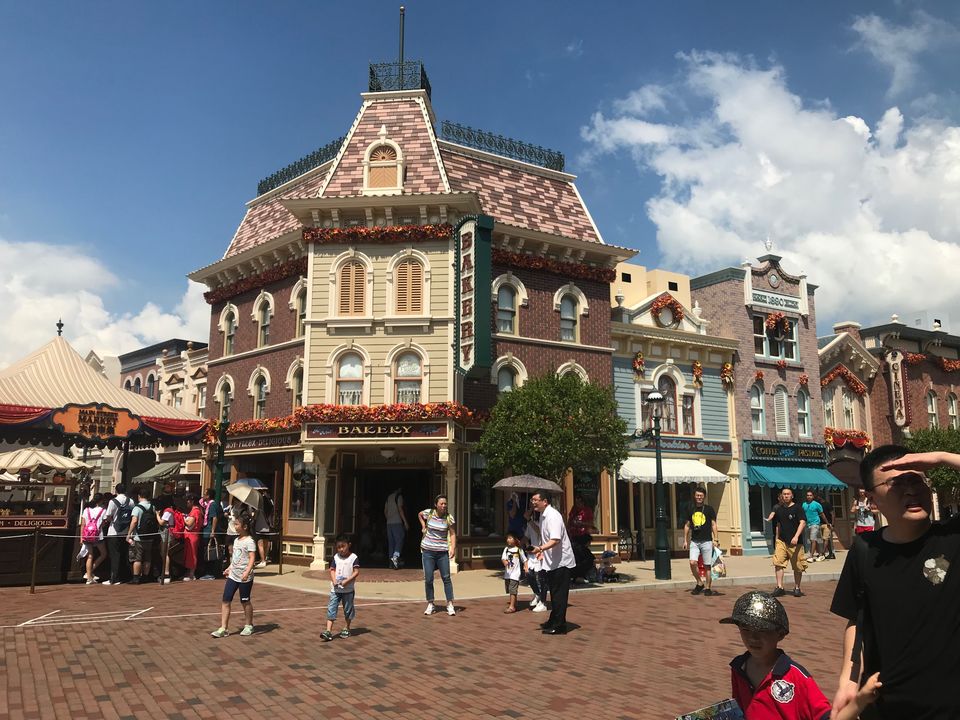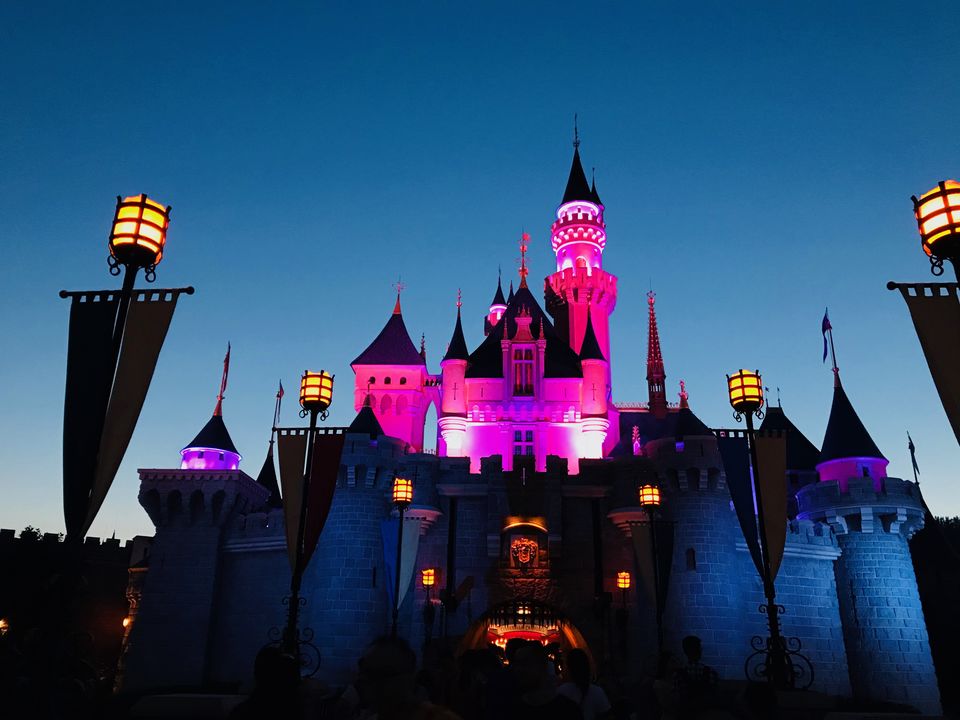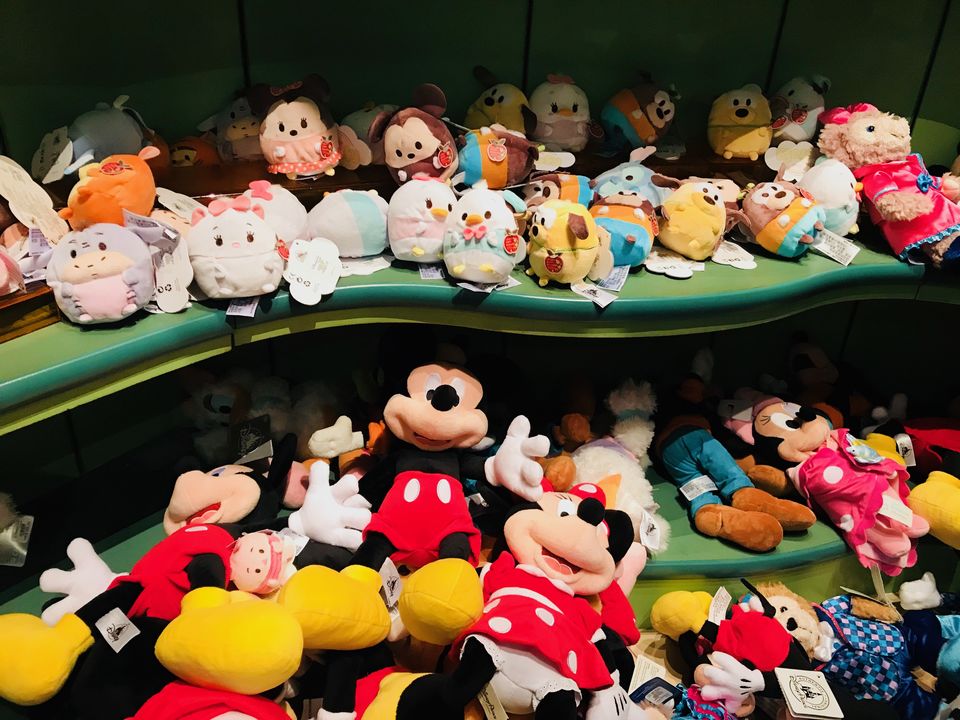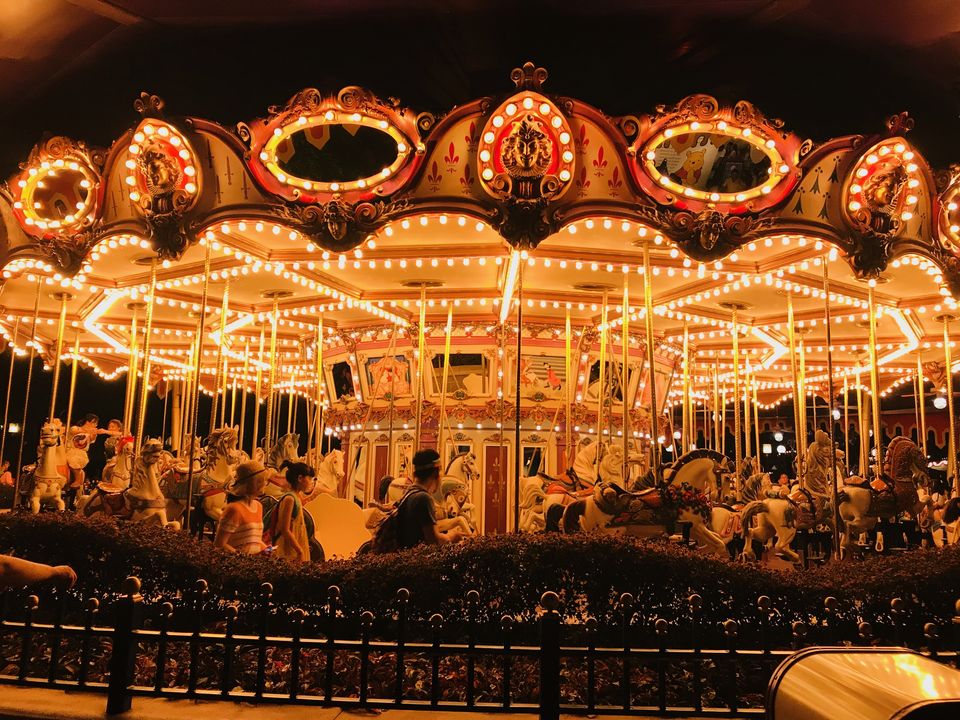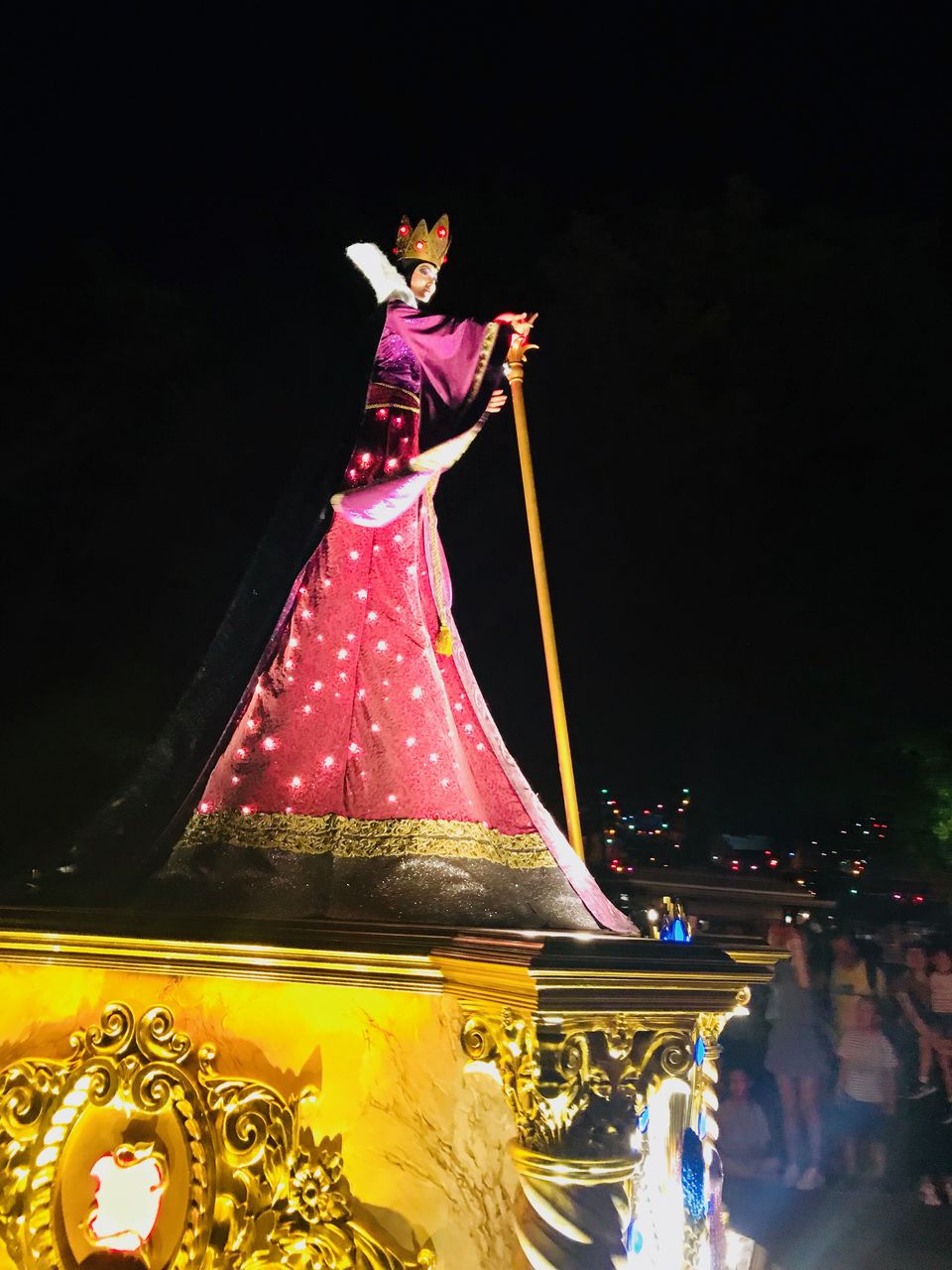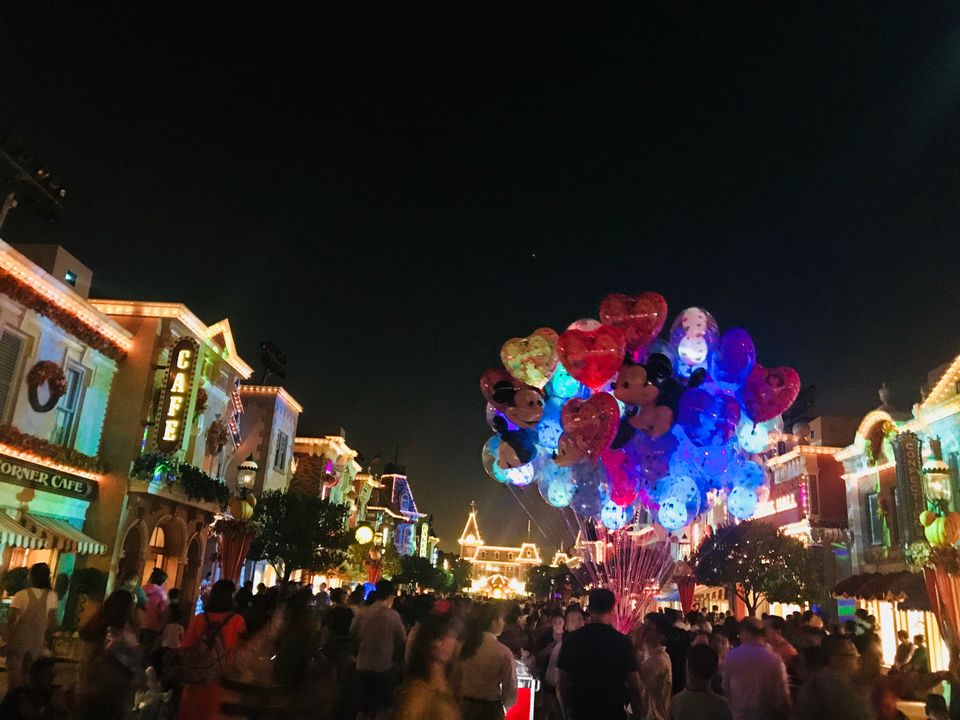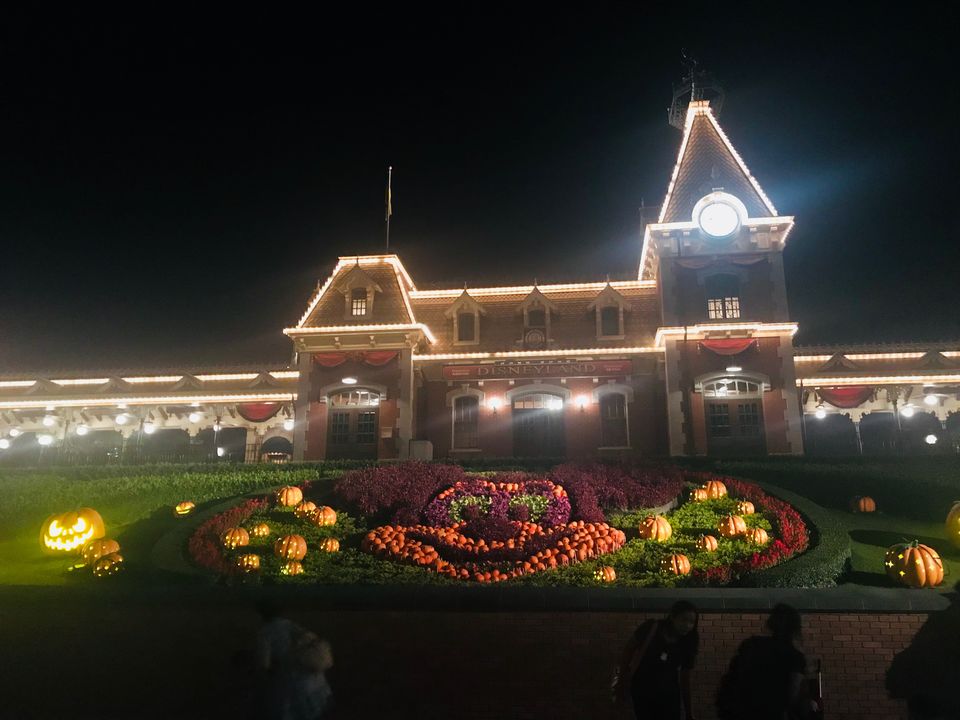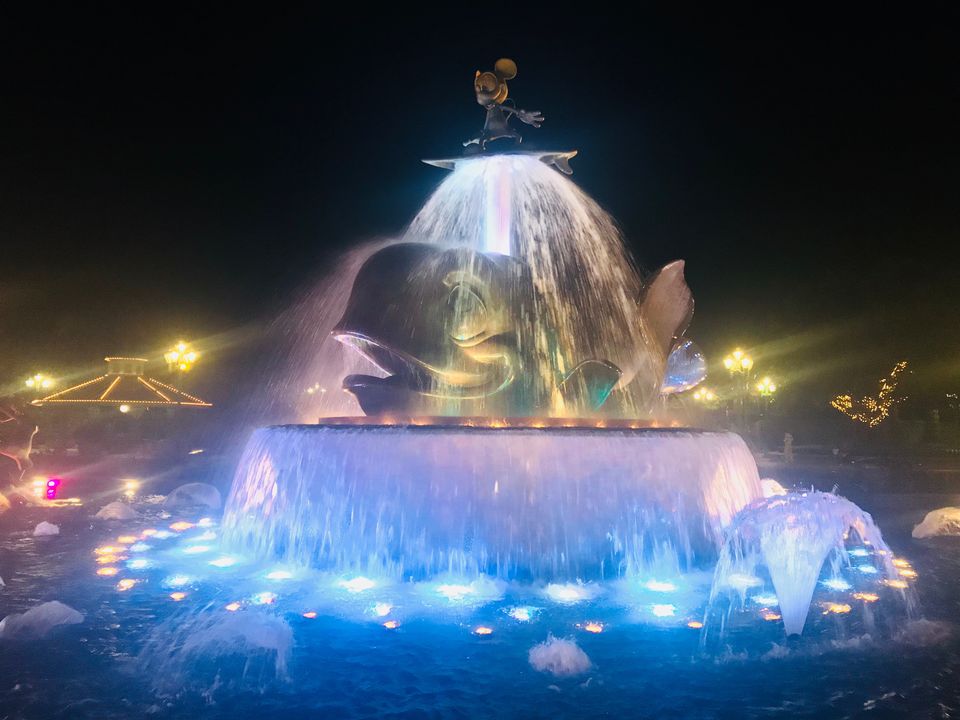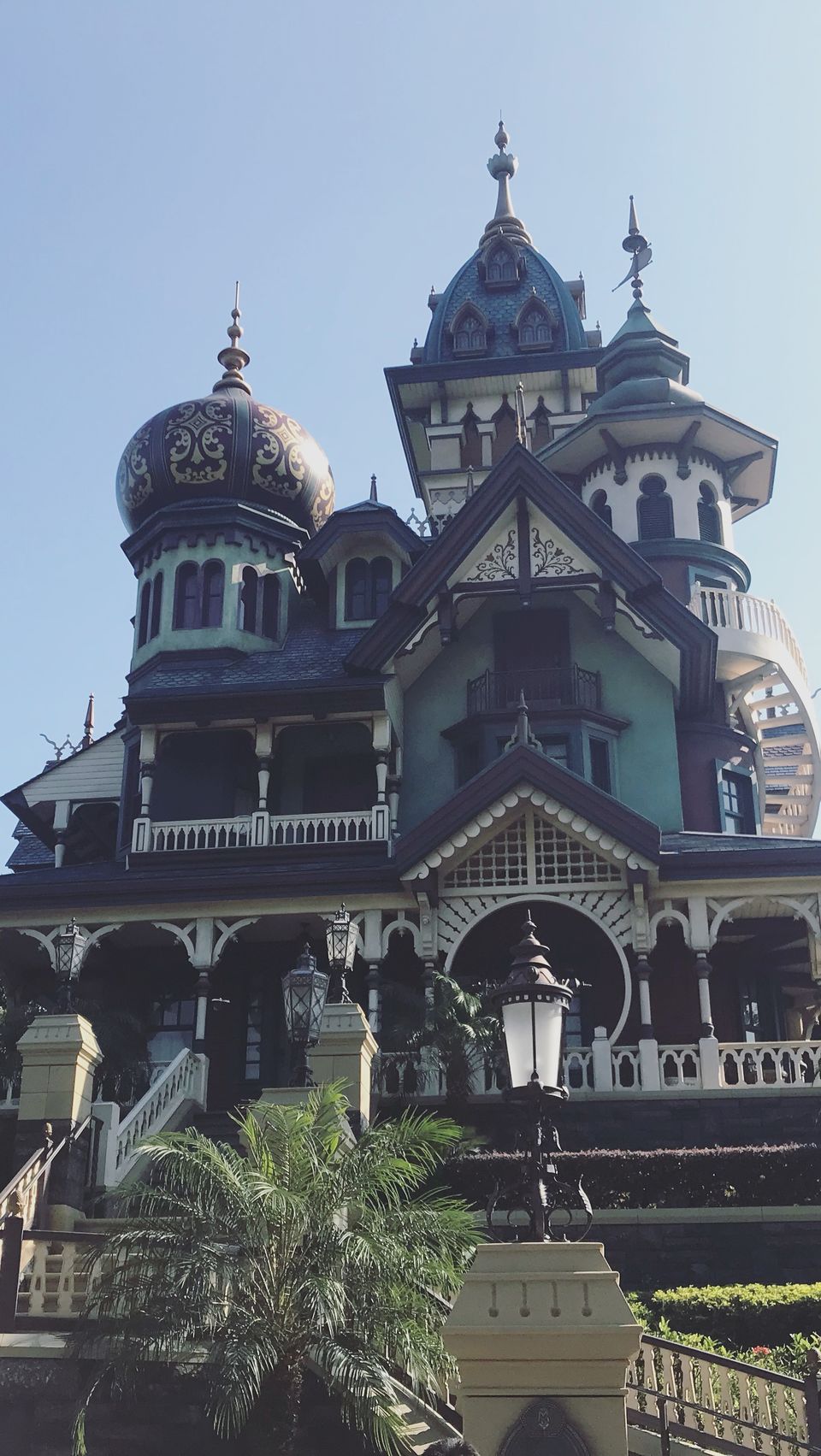 3- Victoria Peak
You just cannot afford to miss this if you are in Hong Kong. Your vacation would be incomplete without a trip to the Victoria Peak. It is the highest mountain on Hong Kong Island, offering a breathtaking view of the city. It's also one of the most popular tourist attractions in Hong Kong. I suggest you visit after the sunset to enjoy the spectacular light show that happens at the harbour in the night. They call it the Symphony of Lights and rightly so!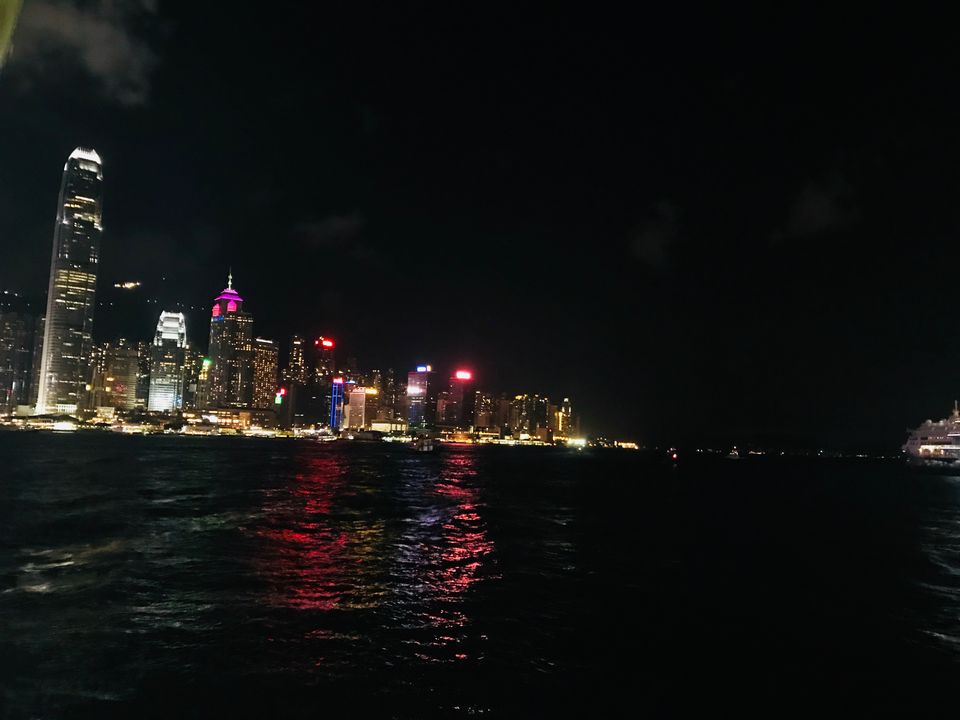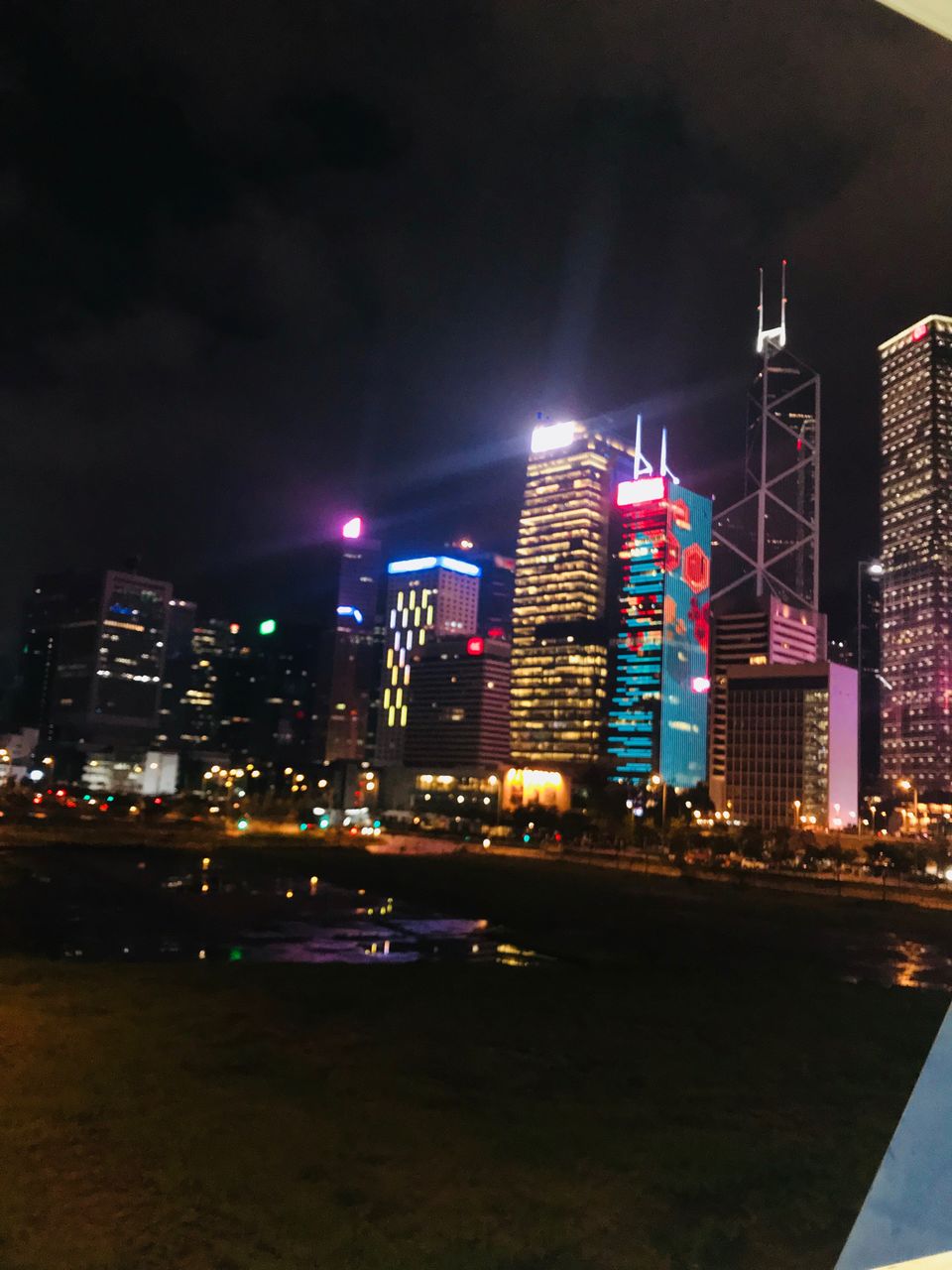 4- 360 Cable Car to Ngong Ping village
Nong Ping is an artificial but pleasant village situated on one of the many islands of Hong Kong, the Lantau Island. Ngong Ping 360 cable car is the best way to reach Lantau Island in less time. The journey takes about 20 minutes. You might want to book your tickets a day or two prior to the trip on Klook to avoid long queues. Klook is another savior after the octopus card, you can book tickets to all the major tourist attractions on klook right from the comfort of your home or hotel.
Just traveling in the cable car is an experience on its own. It offers you a bird's eye view of the clear blue sky, astonishing islands, the endless Ocean and mountains beneath your feet. Tip: We just bought a one-way ticket for the cable car to Ngong Ping Village and took a bus from Ngong Ping Village back to Tung Chung instead of a cable car. By doing so, we avoided a huge crowd waiting for the cable car at Ngong Ping Cable Car Terminal. Yeah! Thank me later.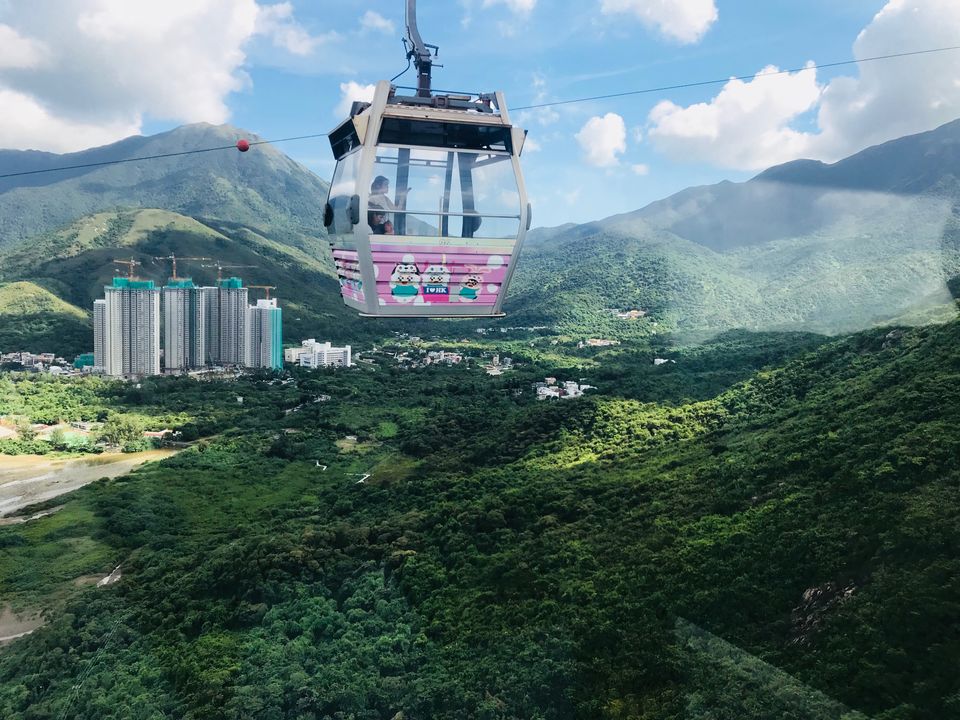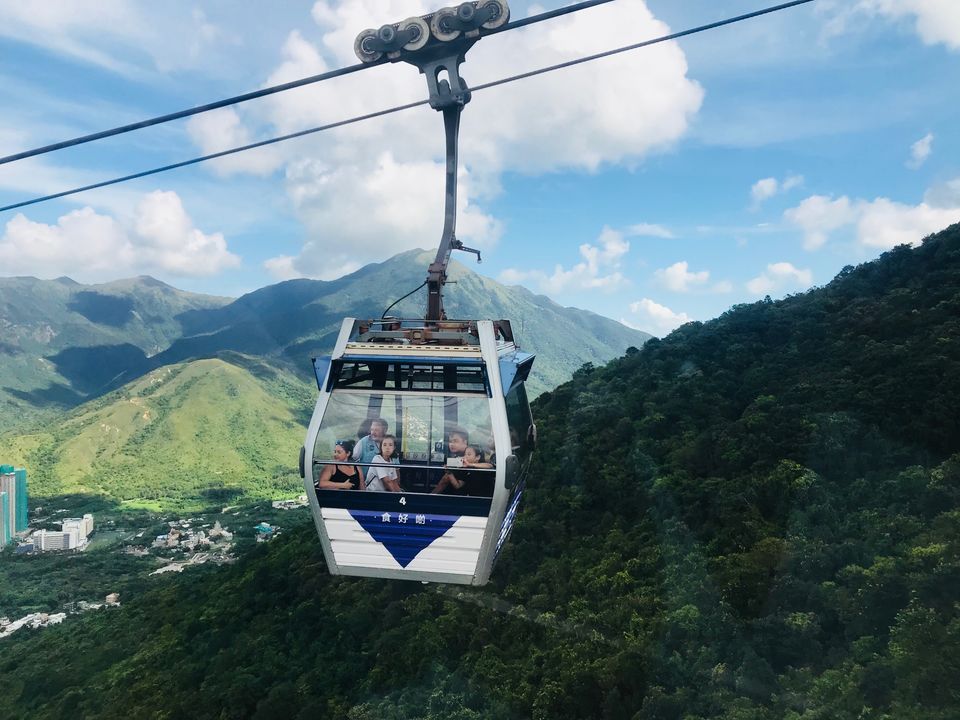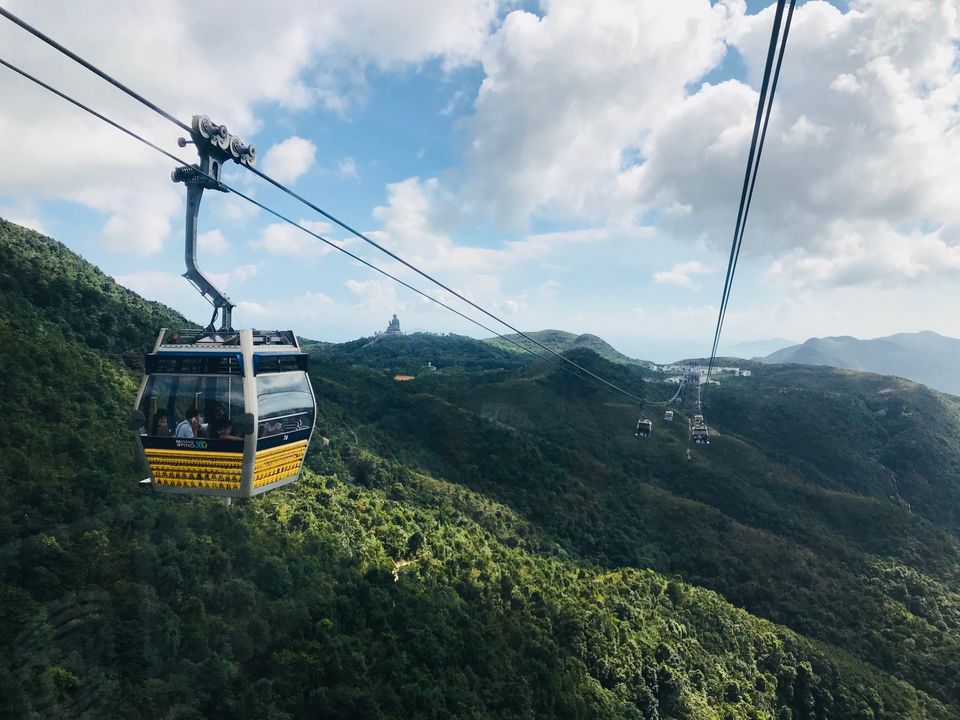 5- The Big Buddha
A walk through the Ngong Ping village will take you to this majestically giant statue of Buddha sitting high up on the mountain. At first it looks like the statue is made out of rock but it's actually a bronze statue. Being a true piece of art that it is, it has become a famous tourist destination in Hong Kong.
Once on top, you can enjoy a great view of Lantau Island. It peaceful and relaxing.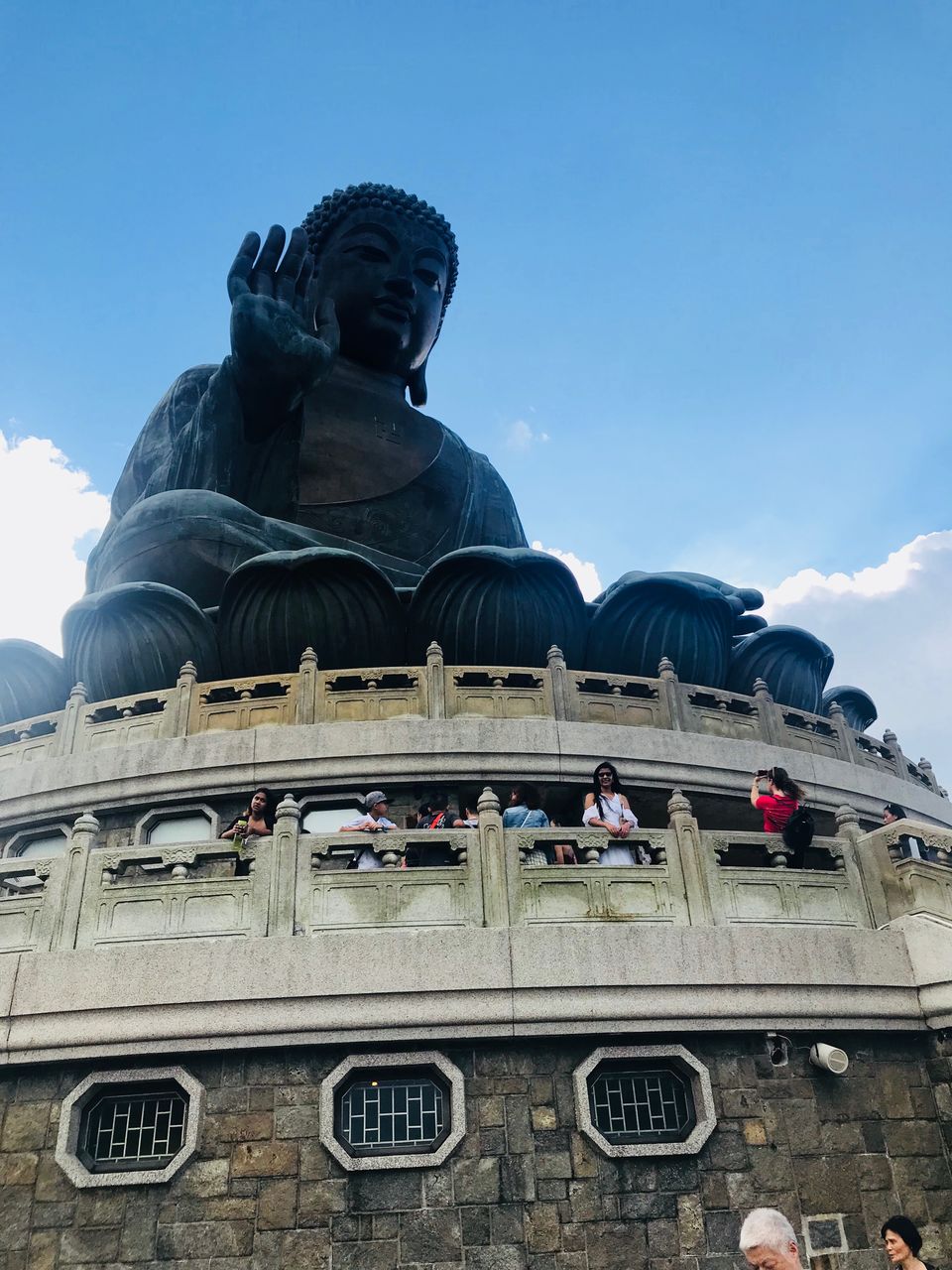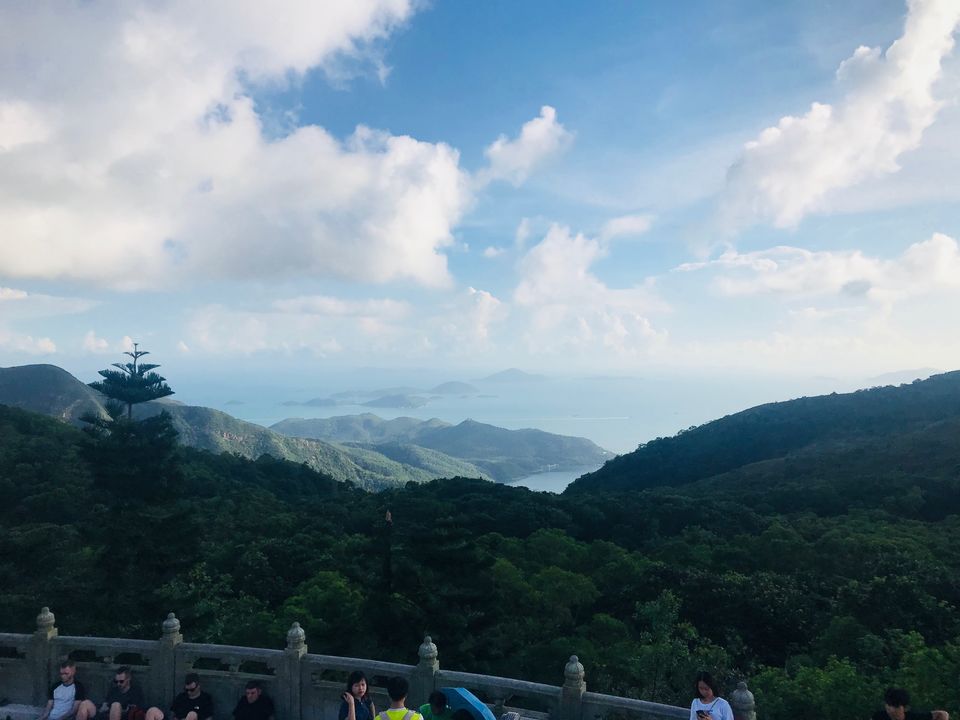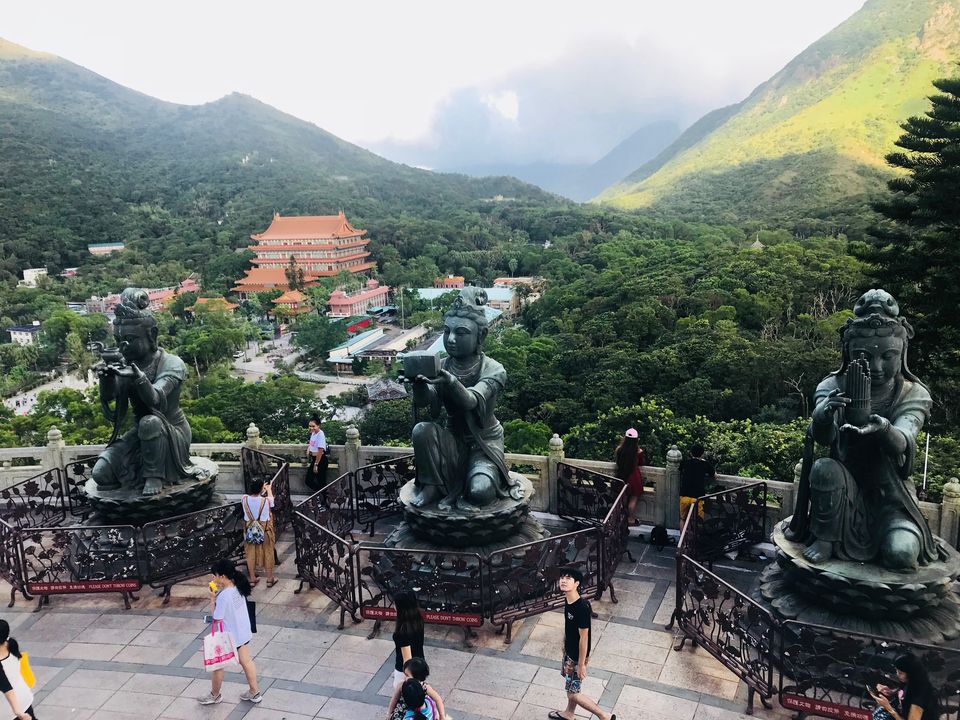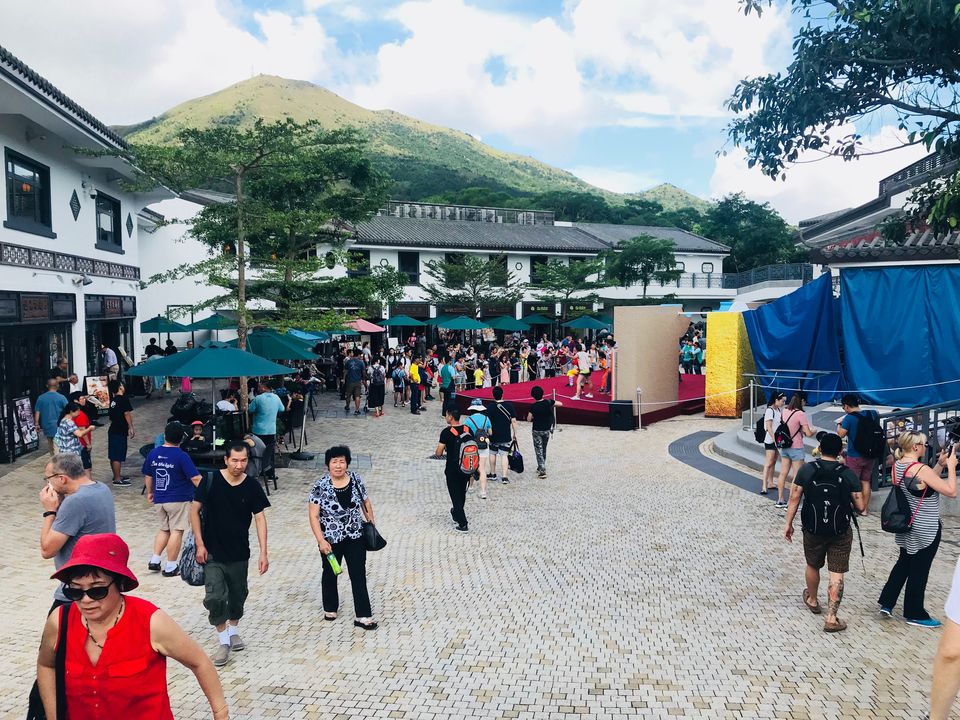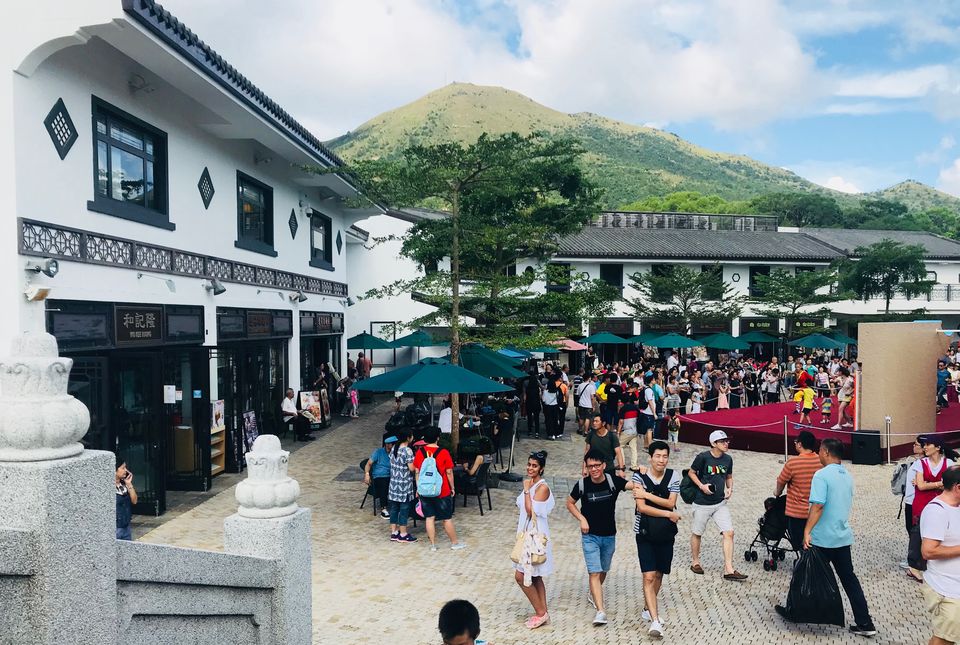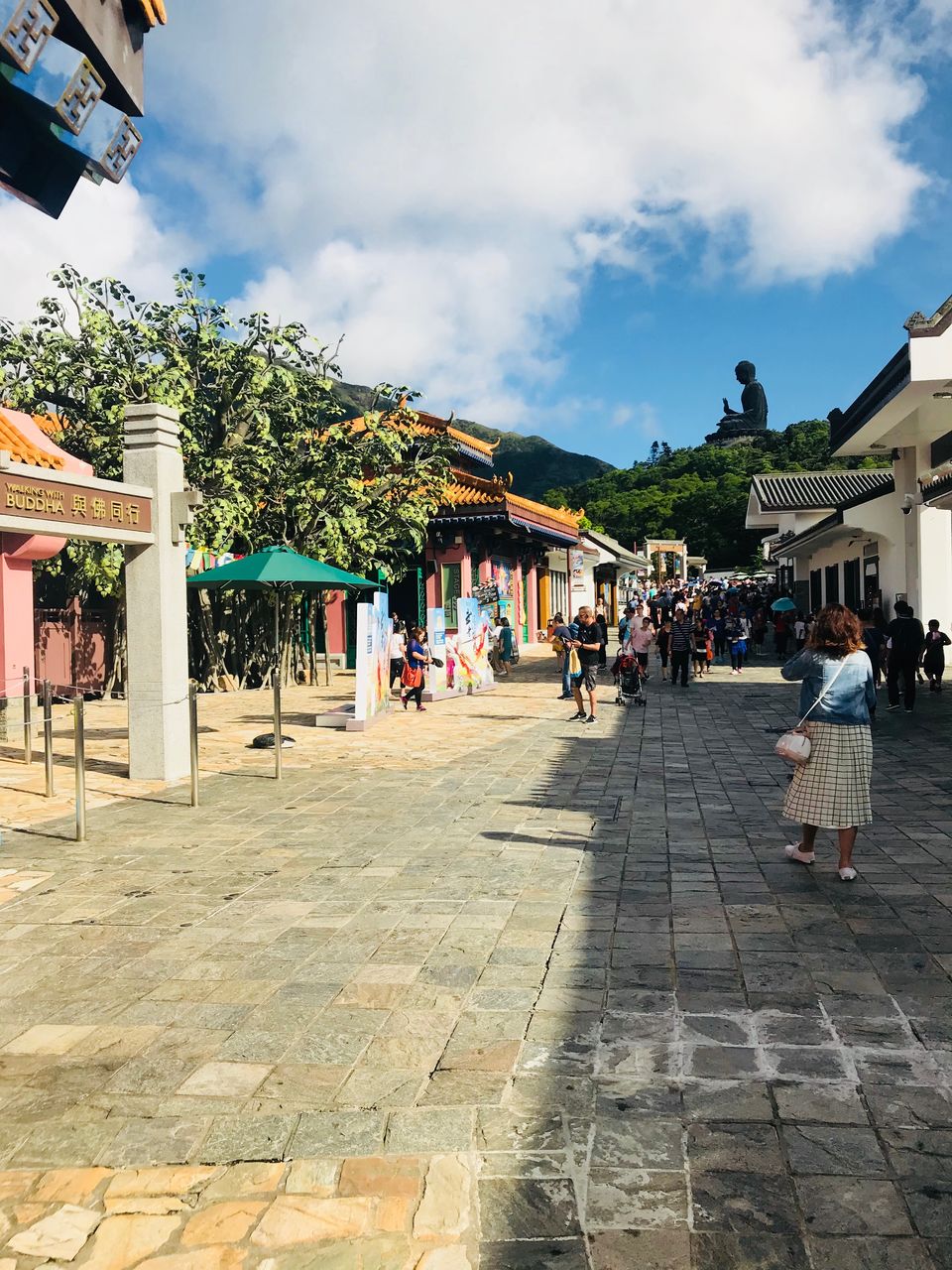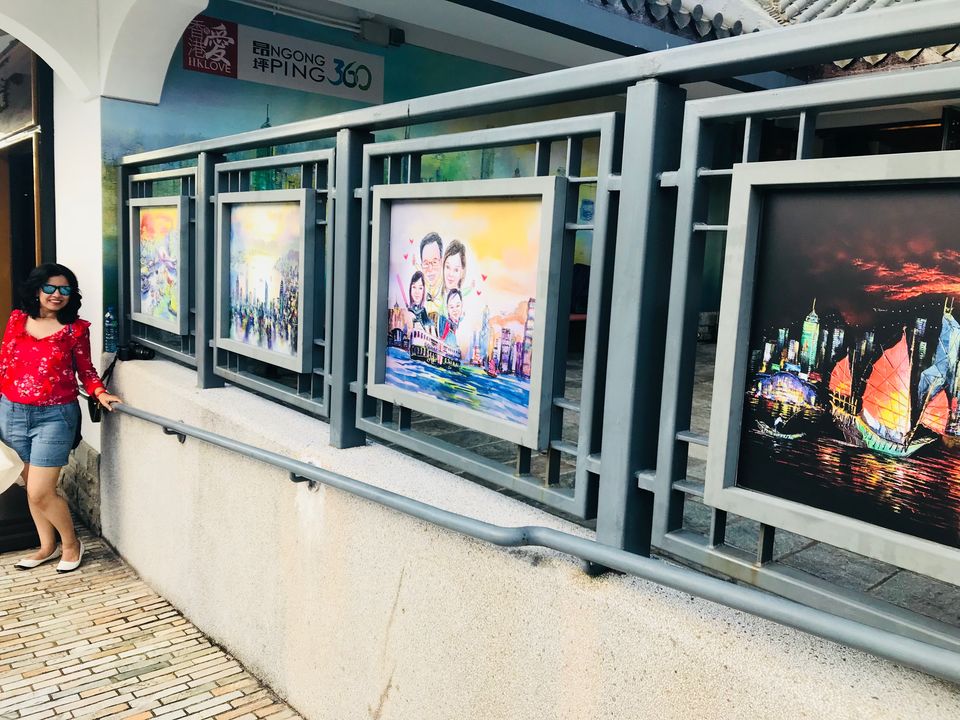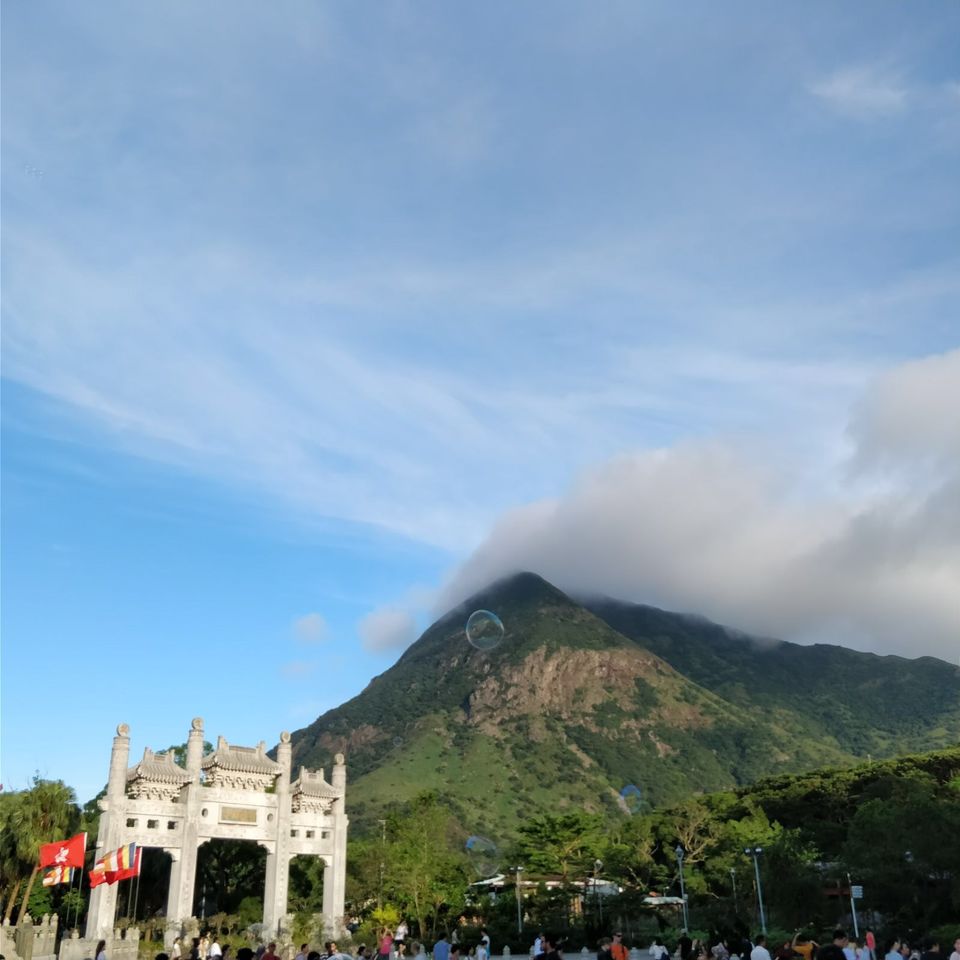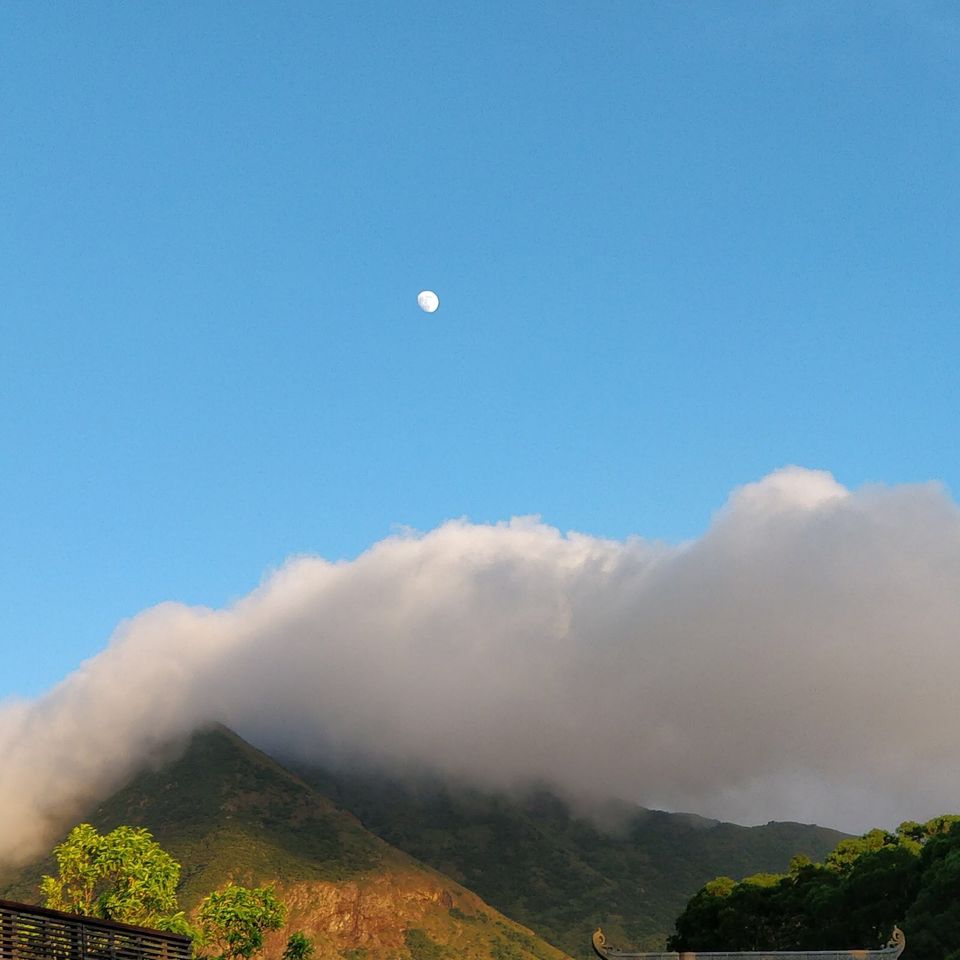 6- Mong Kok market
For all you Budget Shoppers out there. Mong Kok is the largest outdoor shopping destination in Hong Kong. It's a paradise for the shopaholic souls like me.  Each street here is like a treat for the eyes and your pocket too. You can also find the Ladies Market here. You have to walk around the entire area. Although crowded and chaotic, walking along the pedestrian zone is easy and worth it.
Once you start walking around the block and you'll find many outside stores selling all sorts of products like bags, apparel, phone cases, decors, and souvenir items. They also don't have fixed prices here so don't leave your bargaining skills at home because you will need them!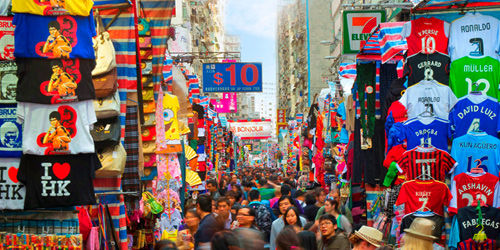 7- Lamma Island
Just a boat ride away from the skyscrapers of Hong Kong, you will find this quaint island of gleaming white sand beaches, crystal clear blue waters, green hills, fishing village and fantastic fresh seafood at the waterfront. There are no vehicles or public transport here. It's either walking or biking! Small eateries by the pier and little shops with sleepyhead keepers make this a different experience altogether.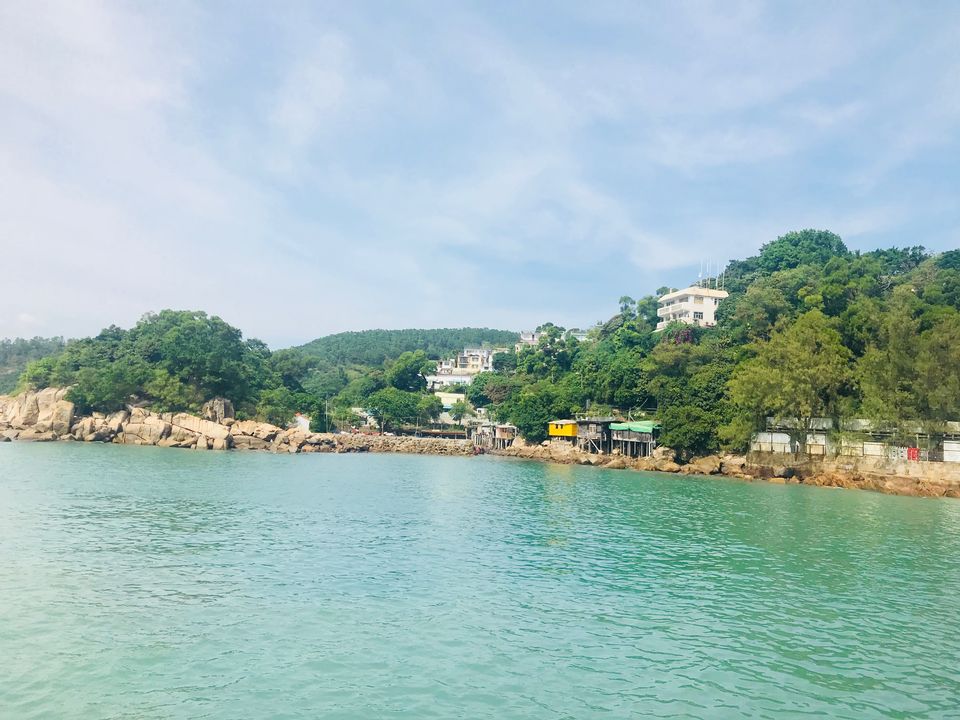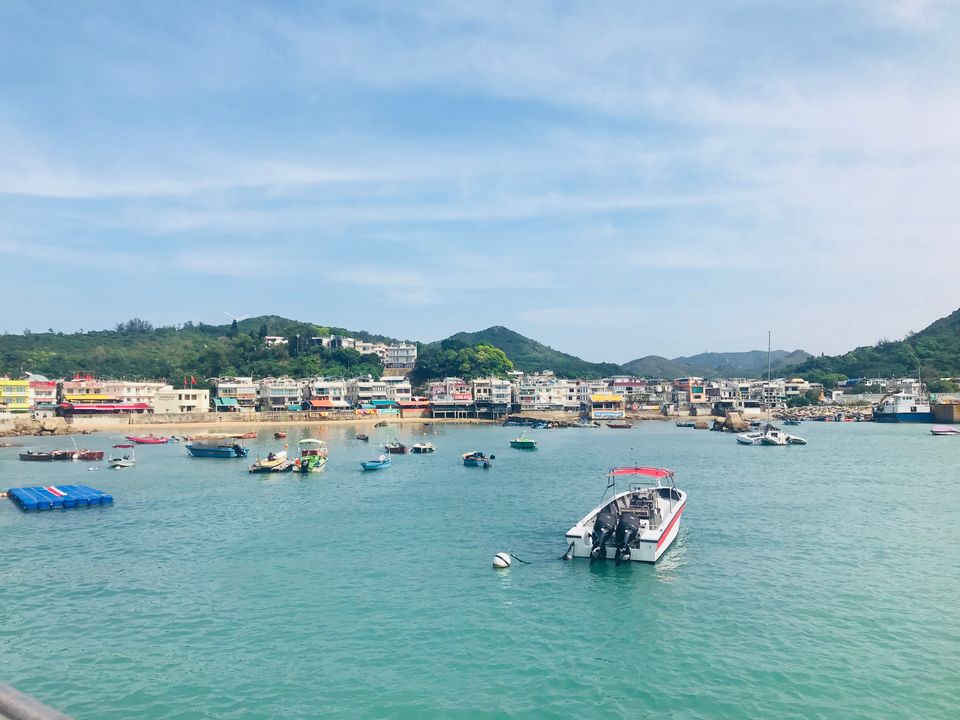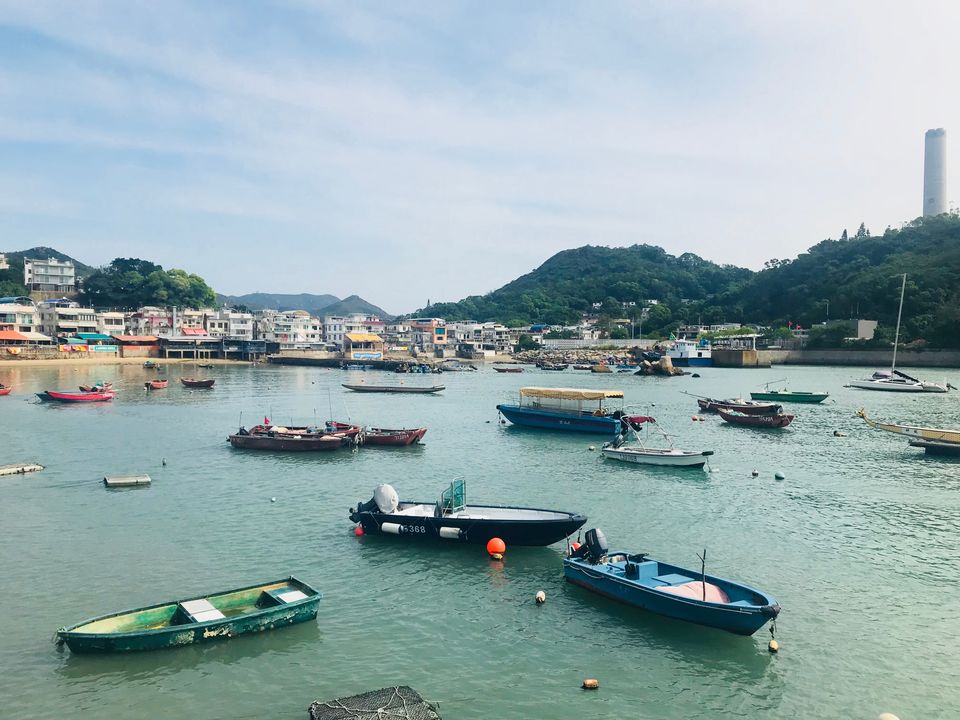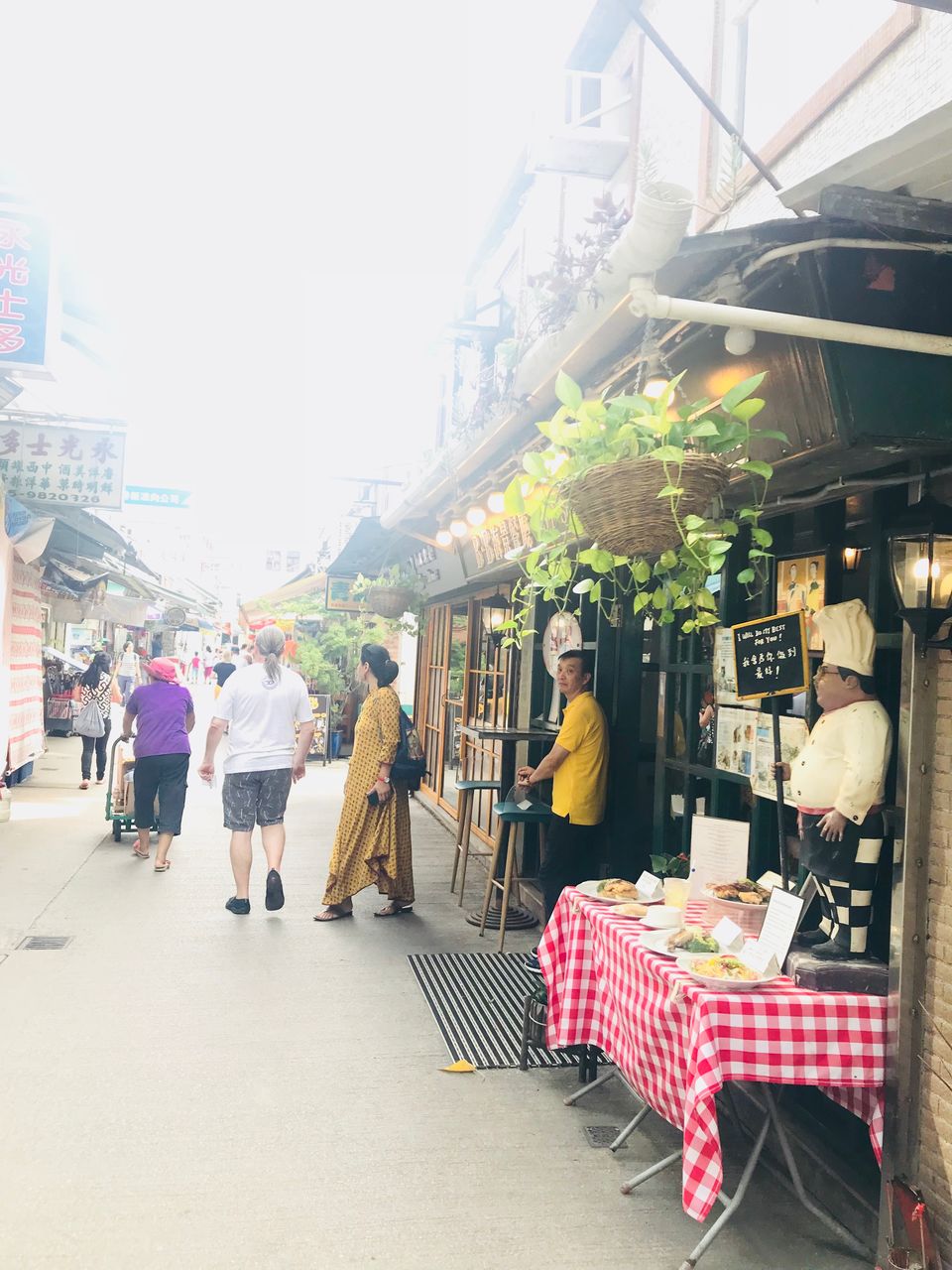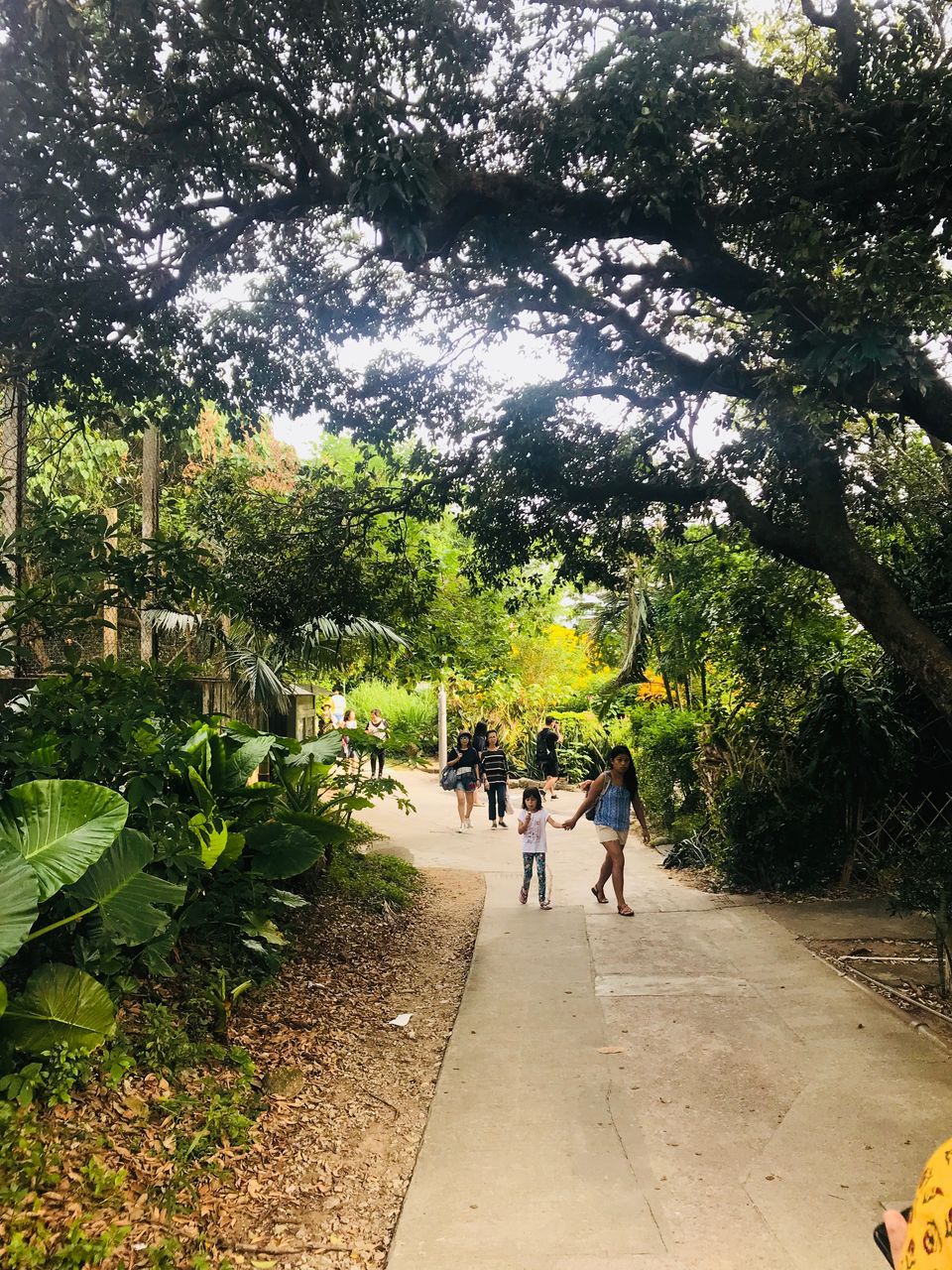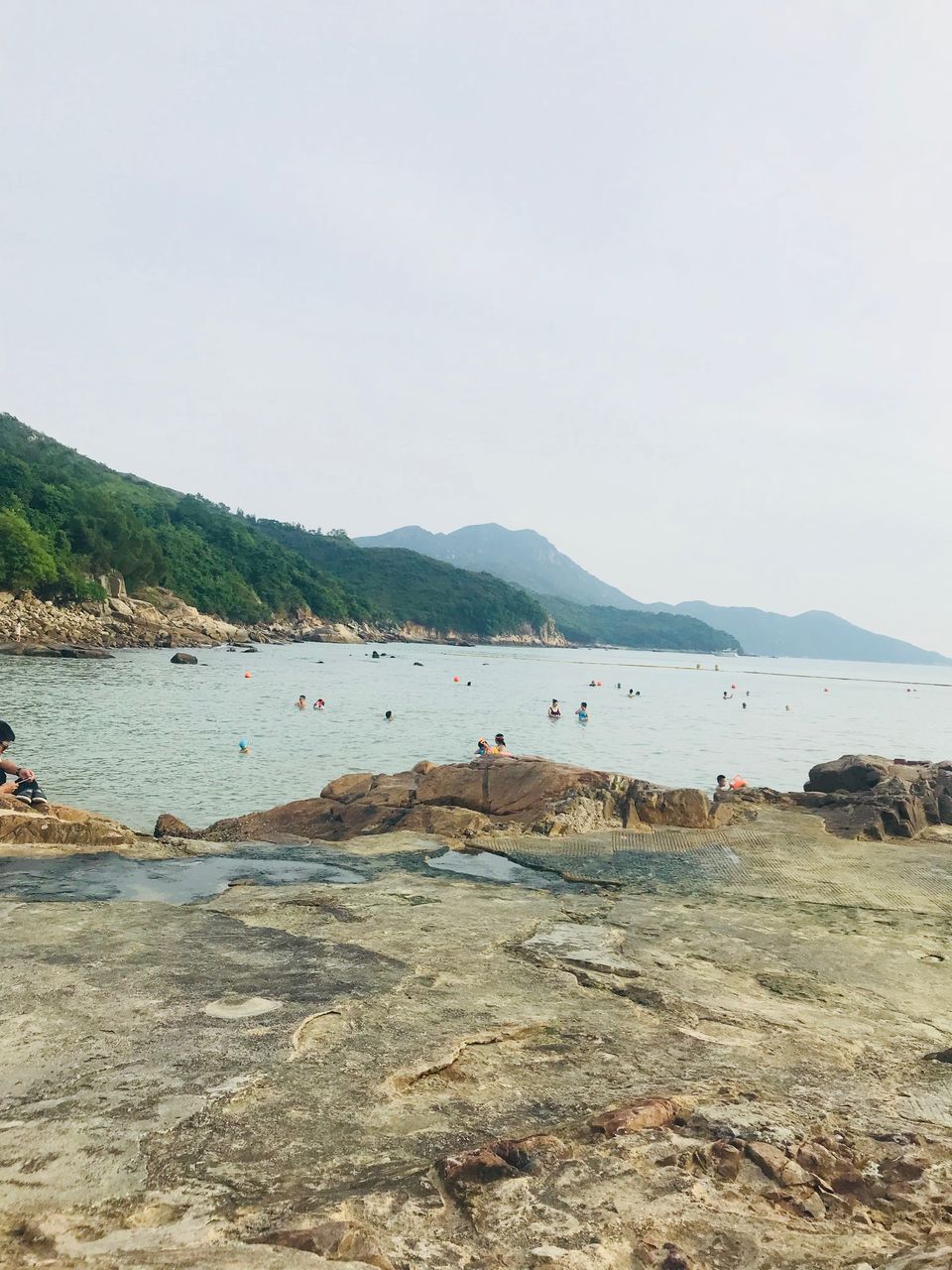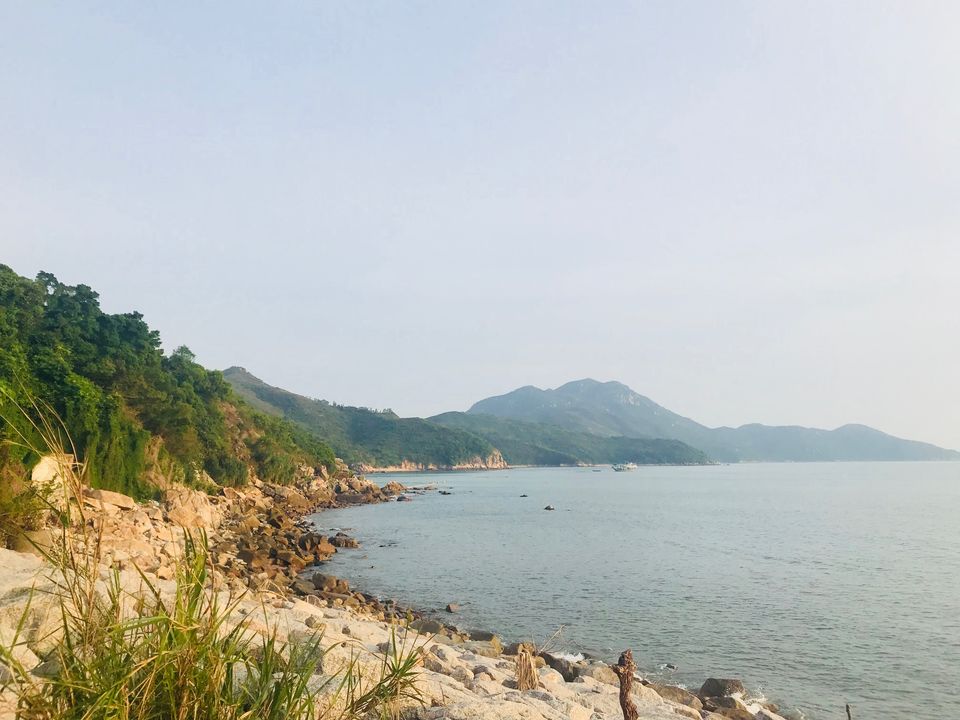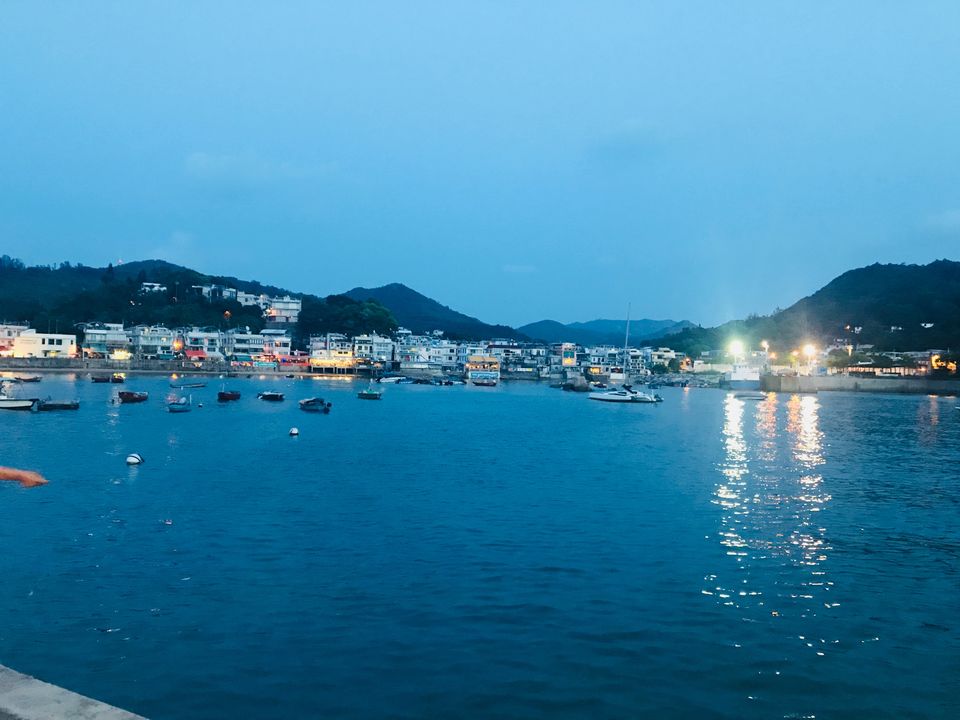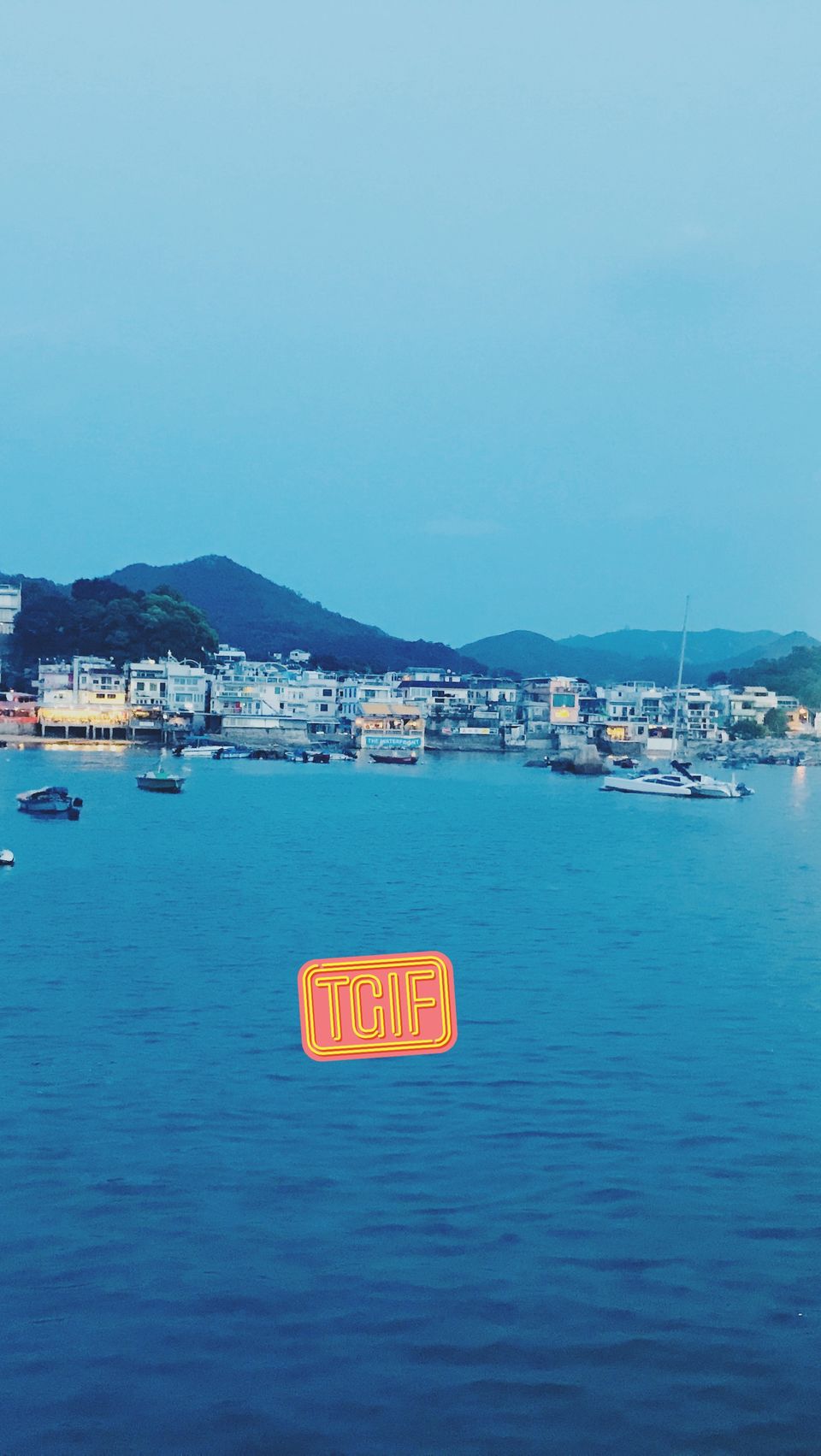 8- Macau
You can easily go to Macau from Hong Kong! You just need to board a ferry, and you'll be there in 55 minutes. But first you have to buy the tickets of course! Once in Macau, you can take advantage of the free shuttle rides provided by hotels and then just explore on foot! It's super easy.
You will see a lot of Portuguese architecture and influence in this country as Macau used to be a Portuguese colony up until 1999, when they transferred sovereignty back to China.
Must visit places in Macau:
1- Old Town of Macau
2- Senado Square
3- Ruins of St. Paul's Cathedral
4- Mount Fortress Corridor
5- And of course the very famous "The Venetian Macau"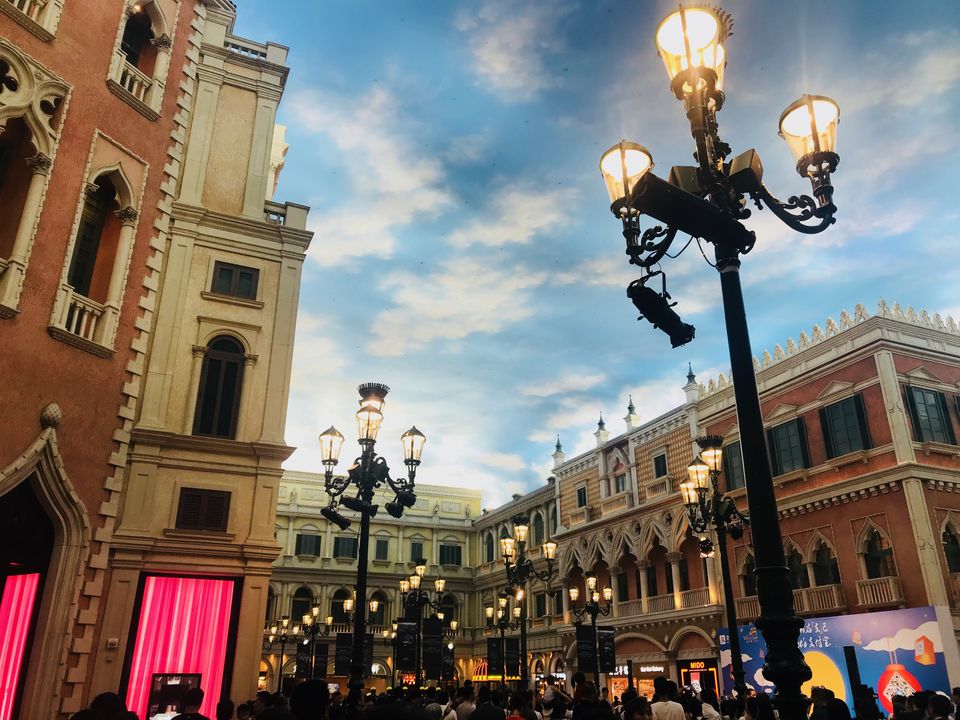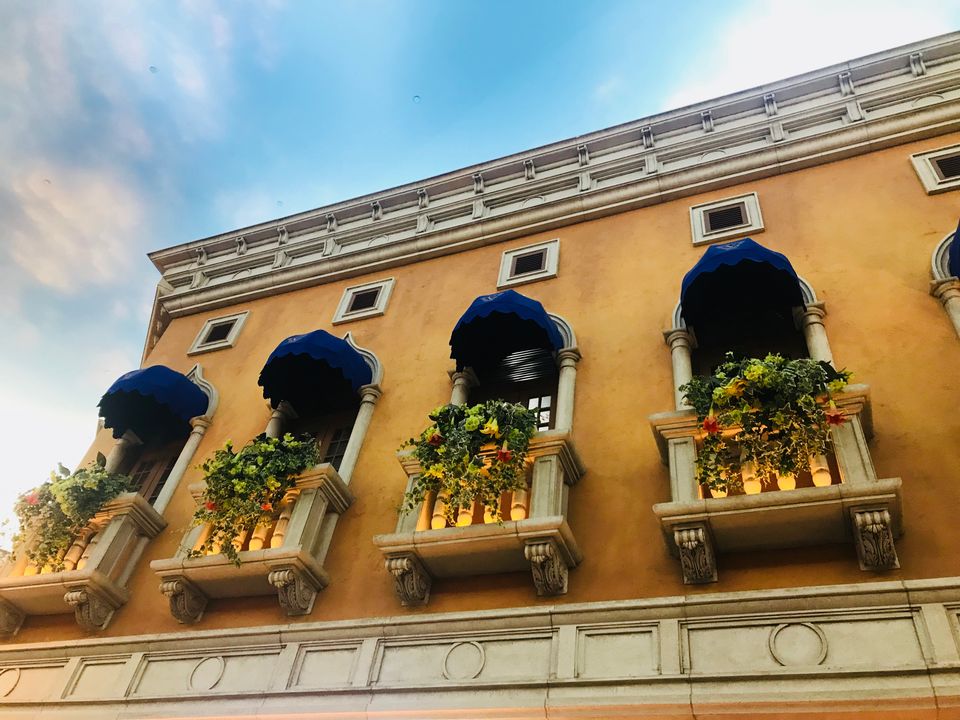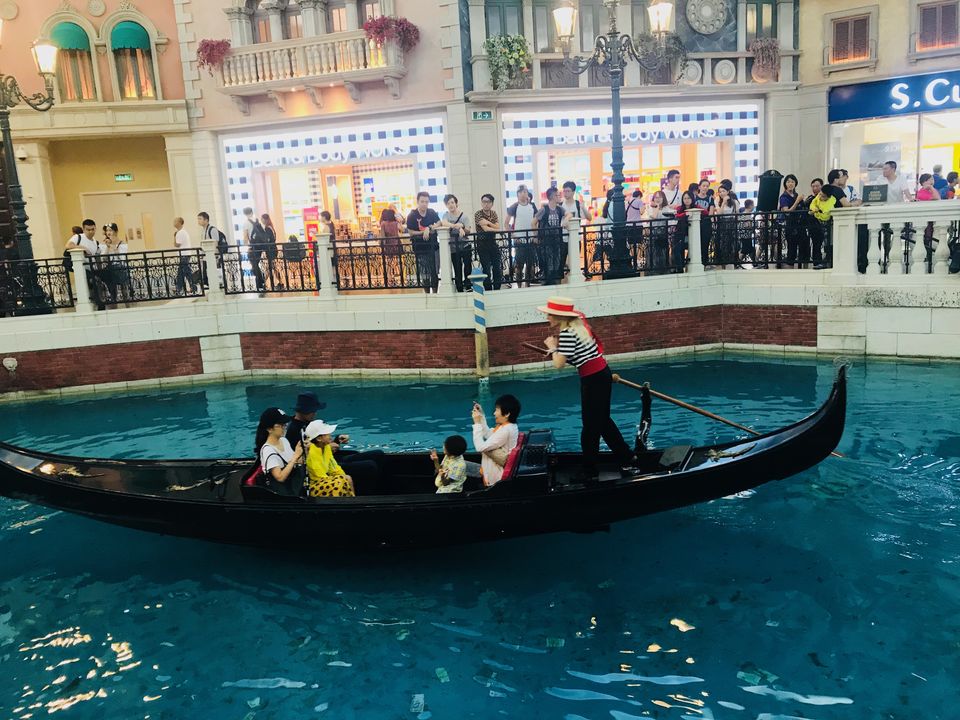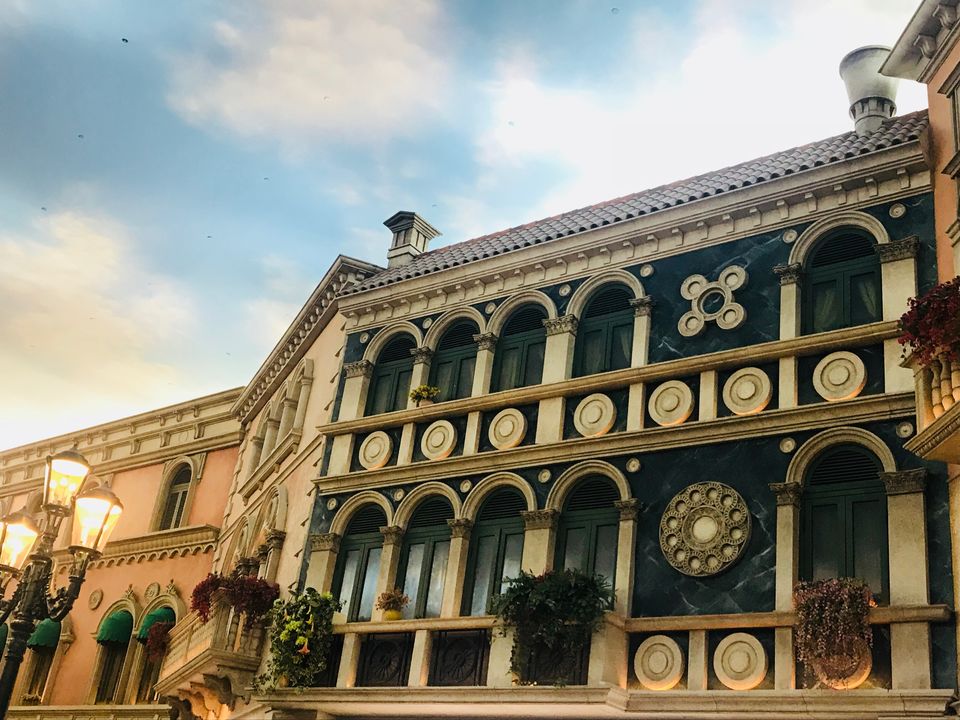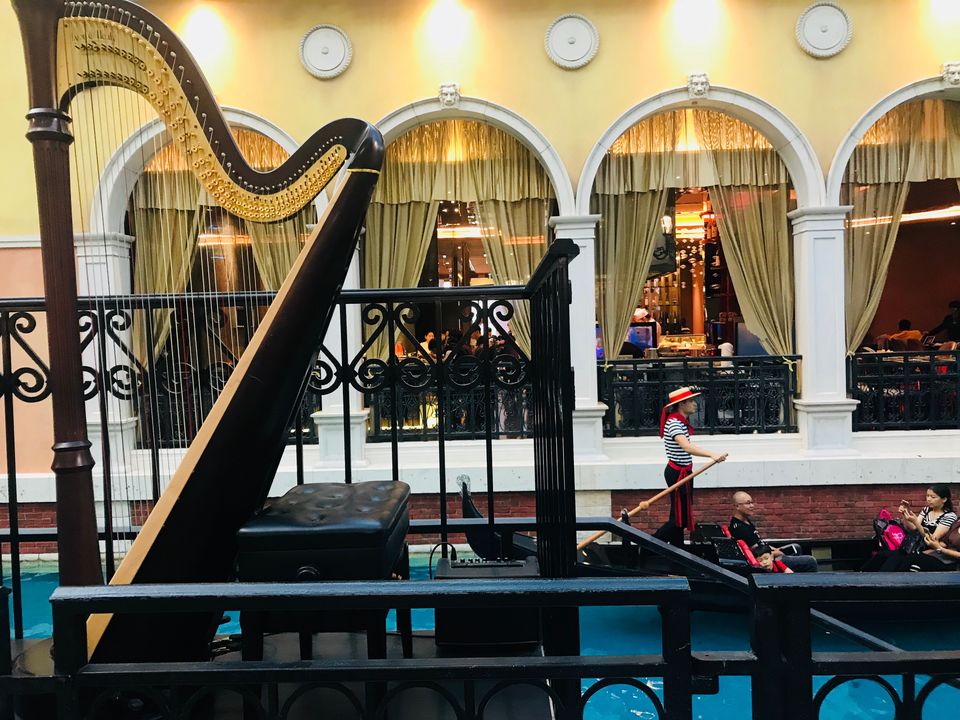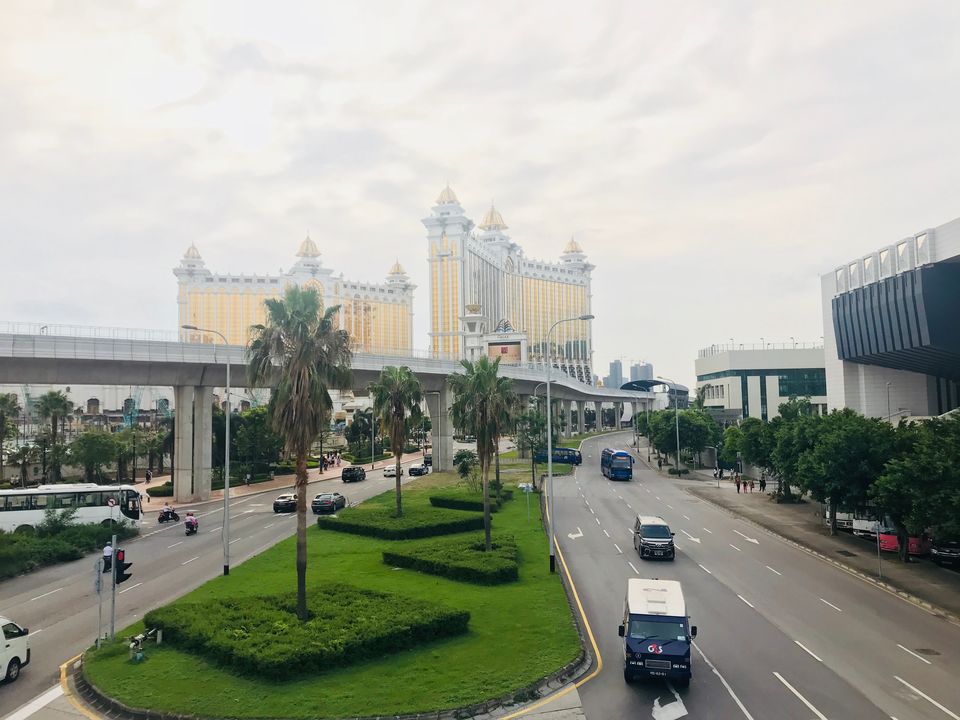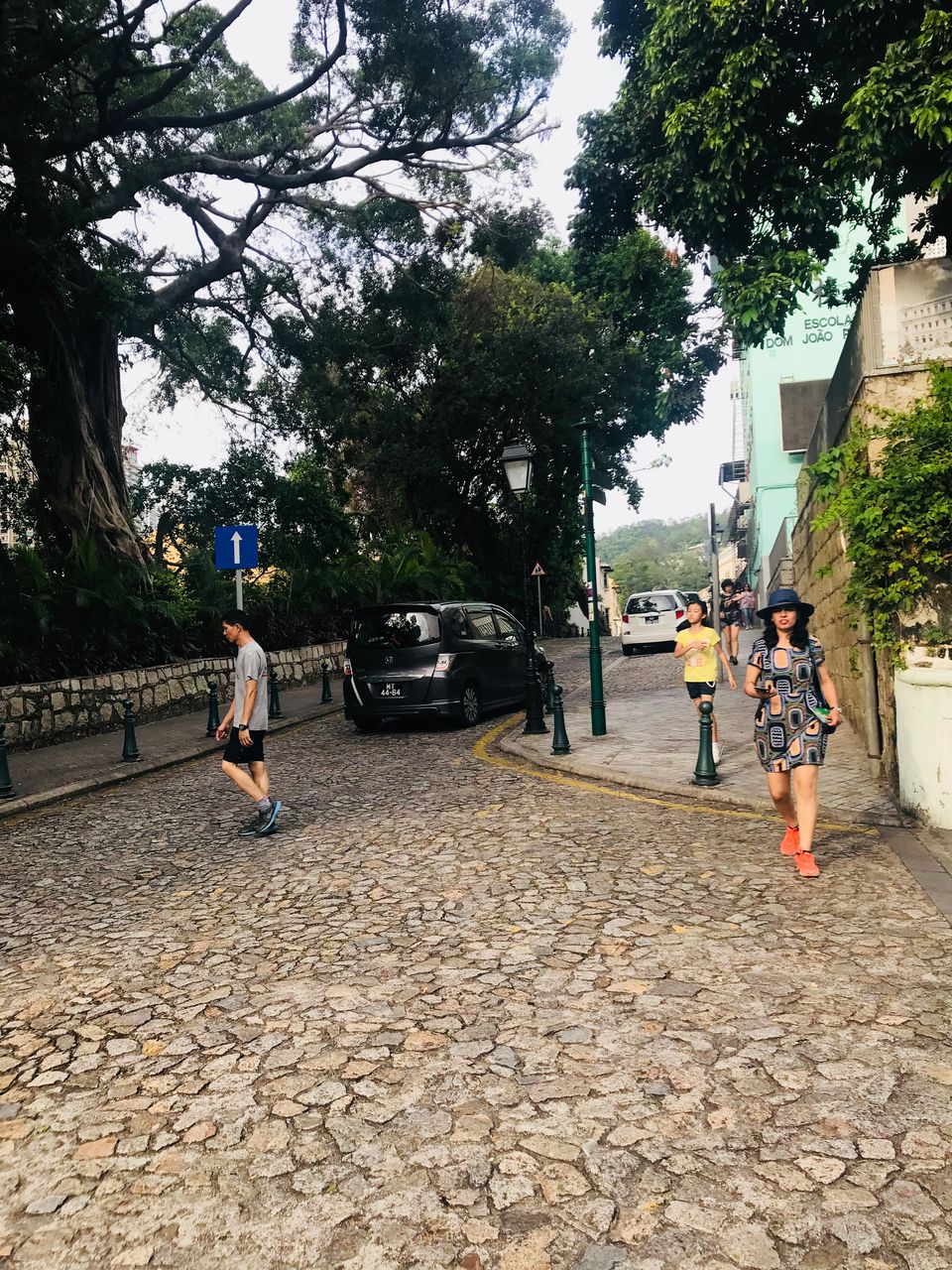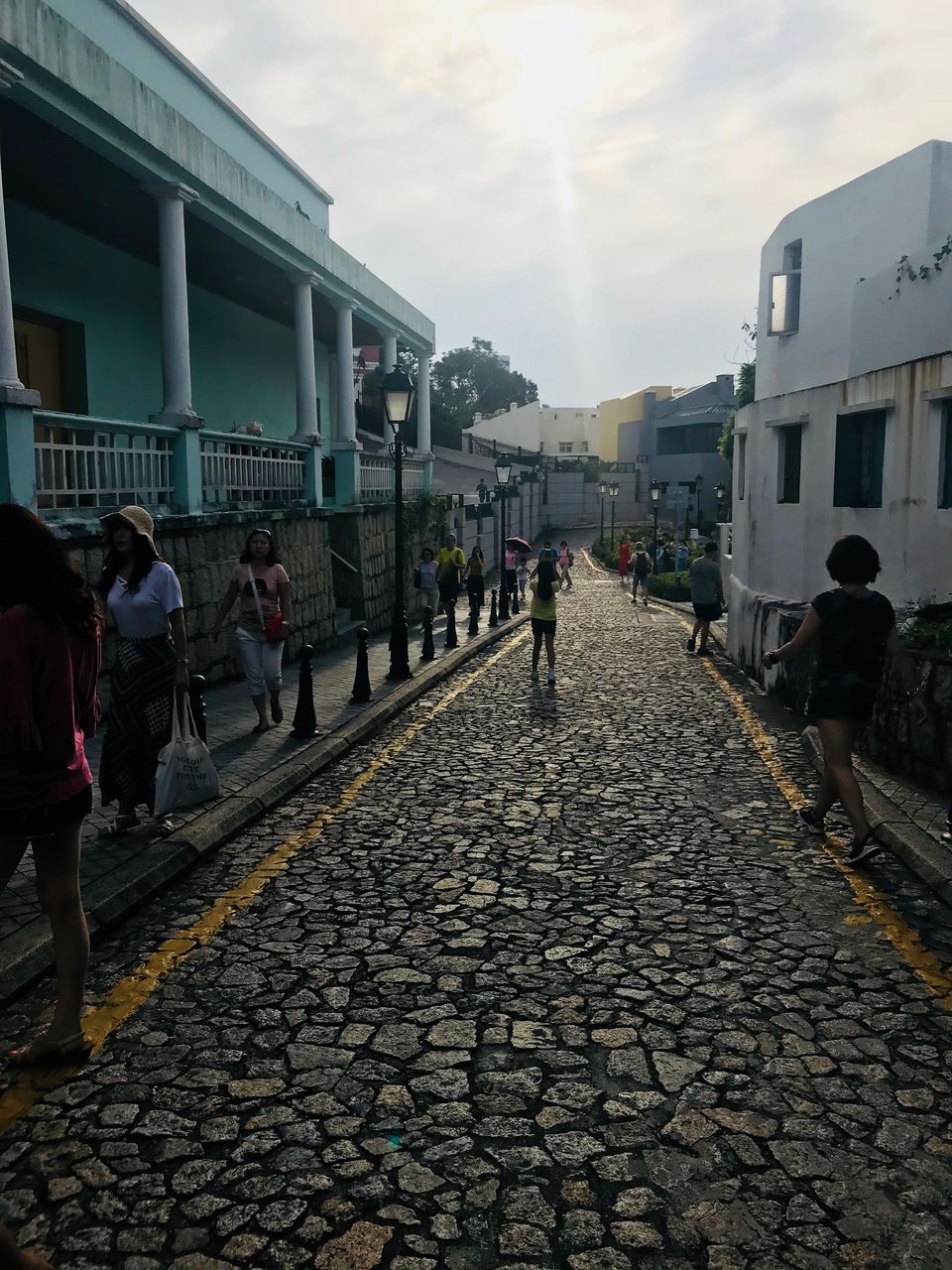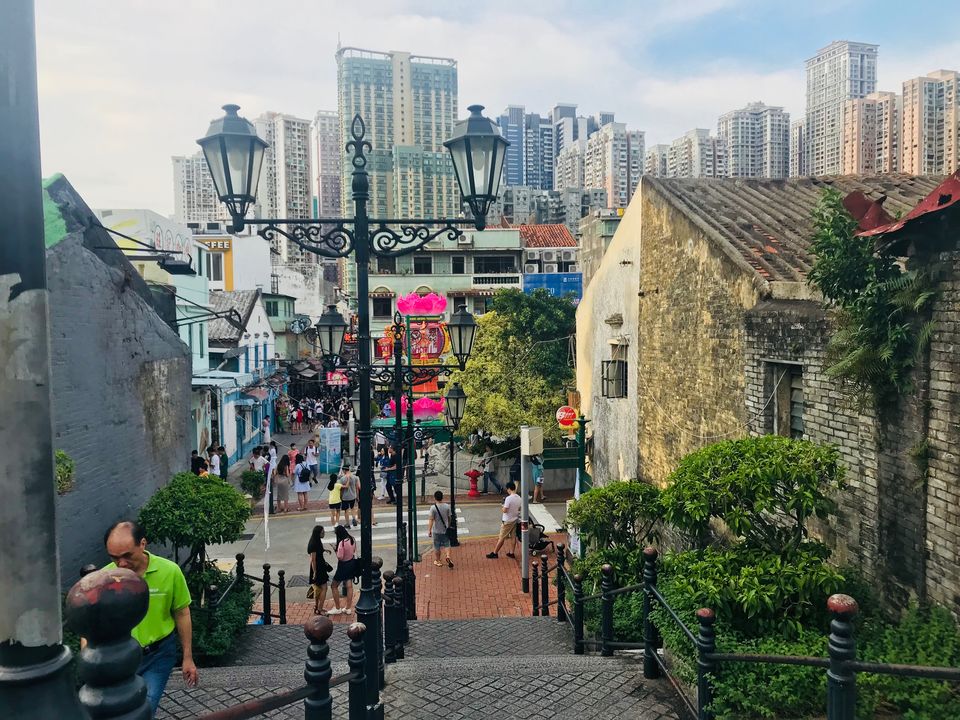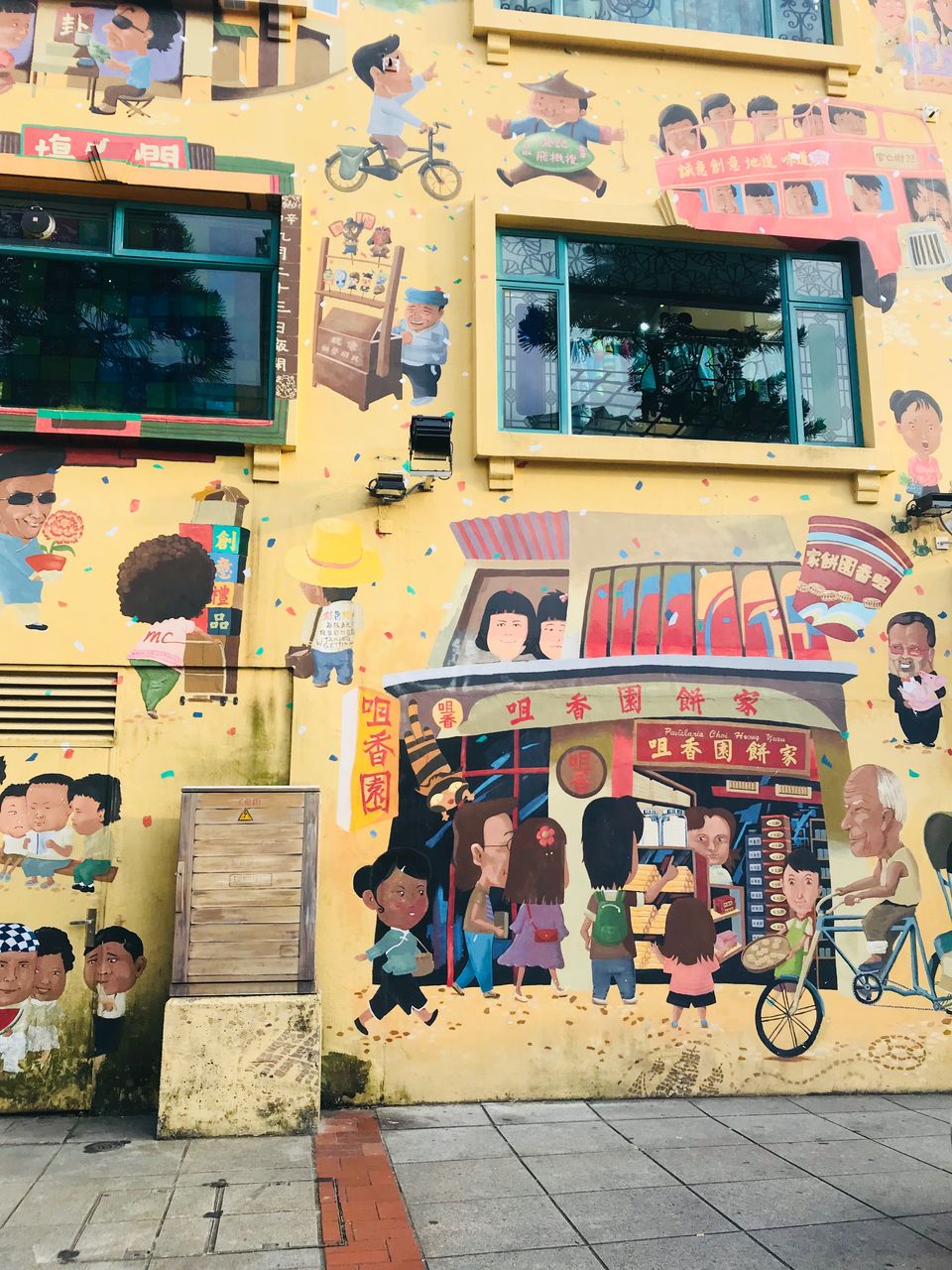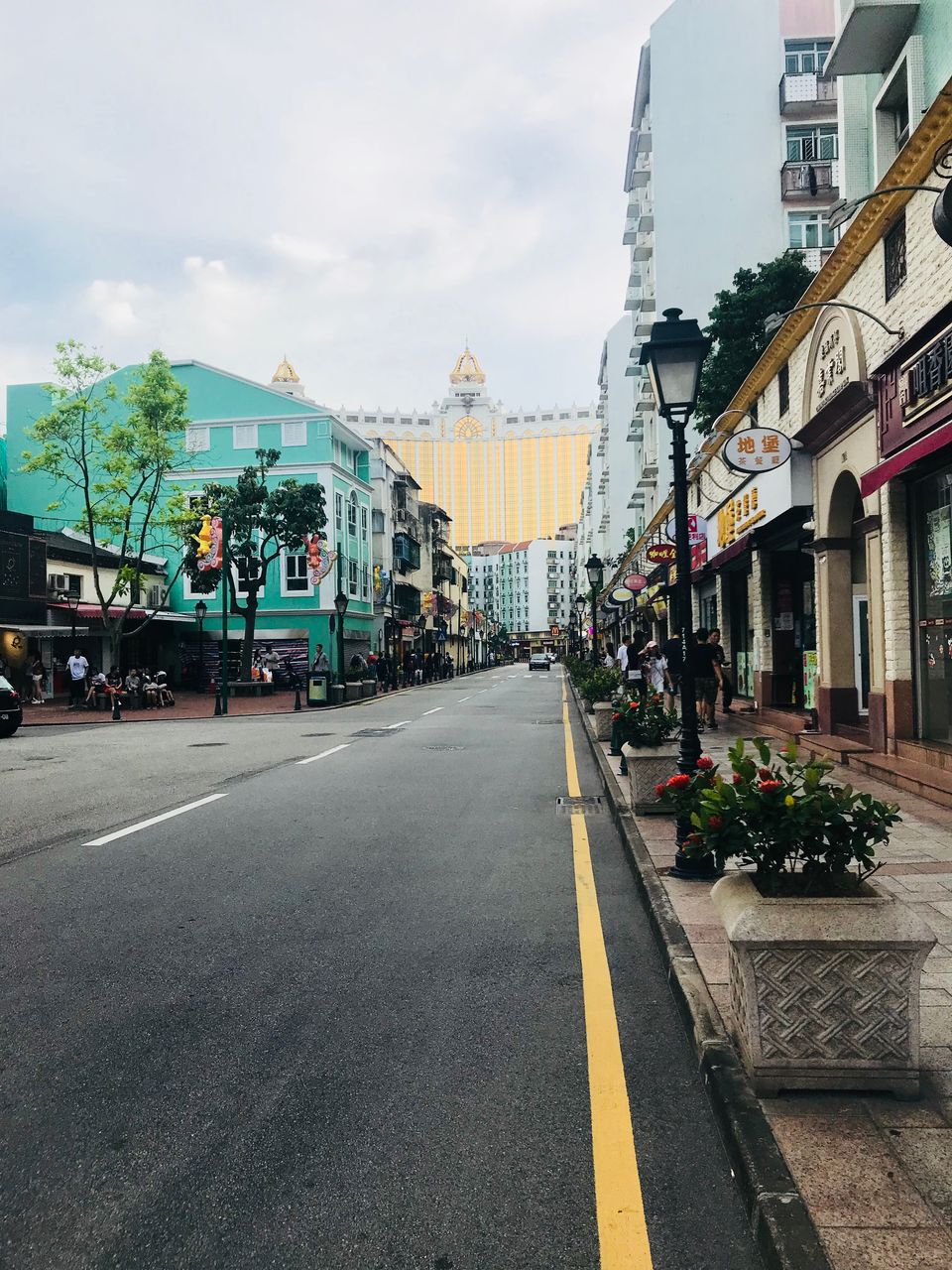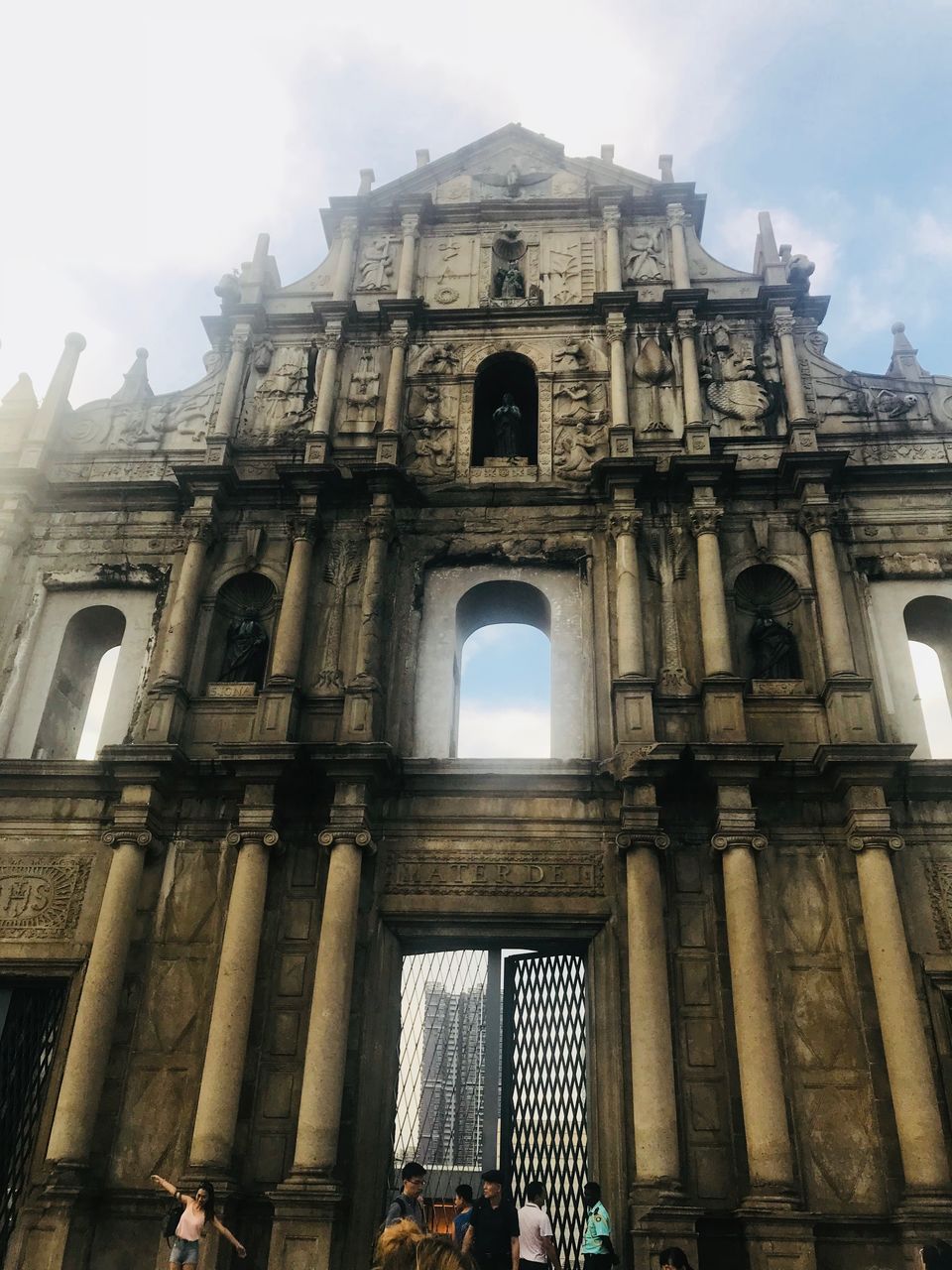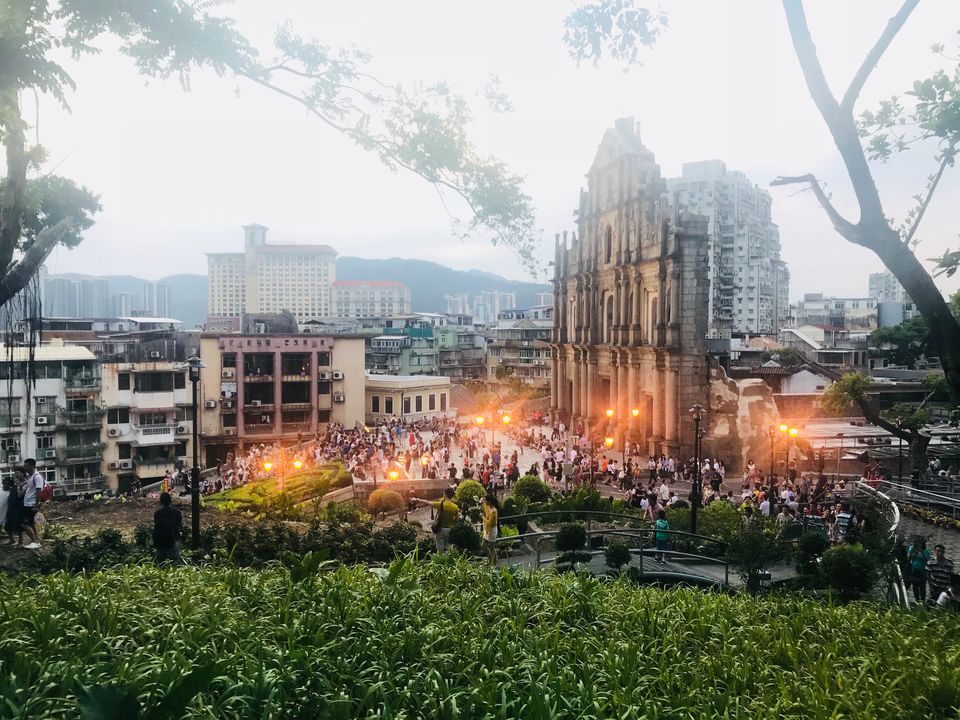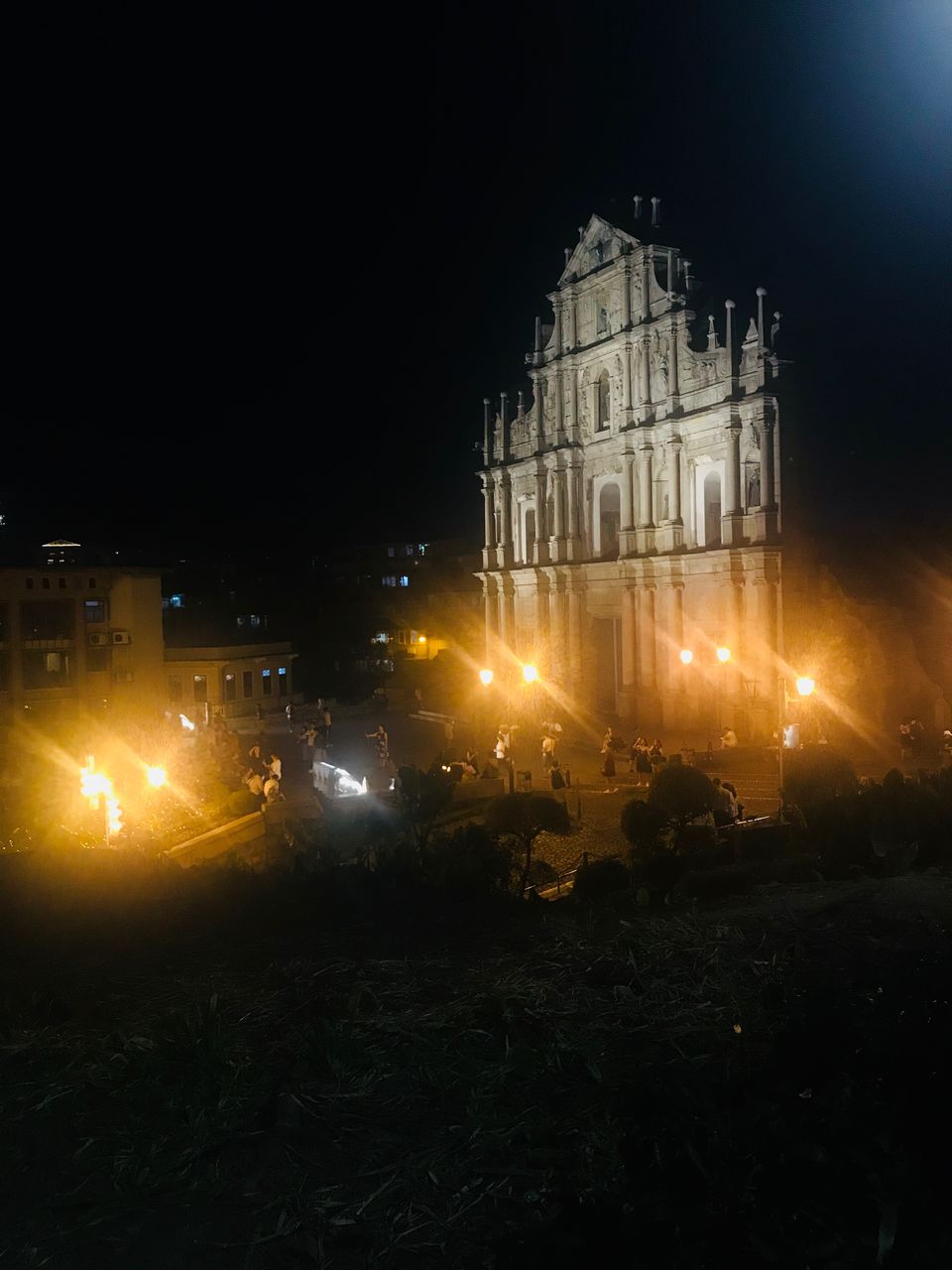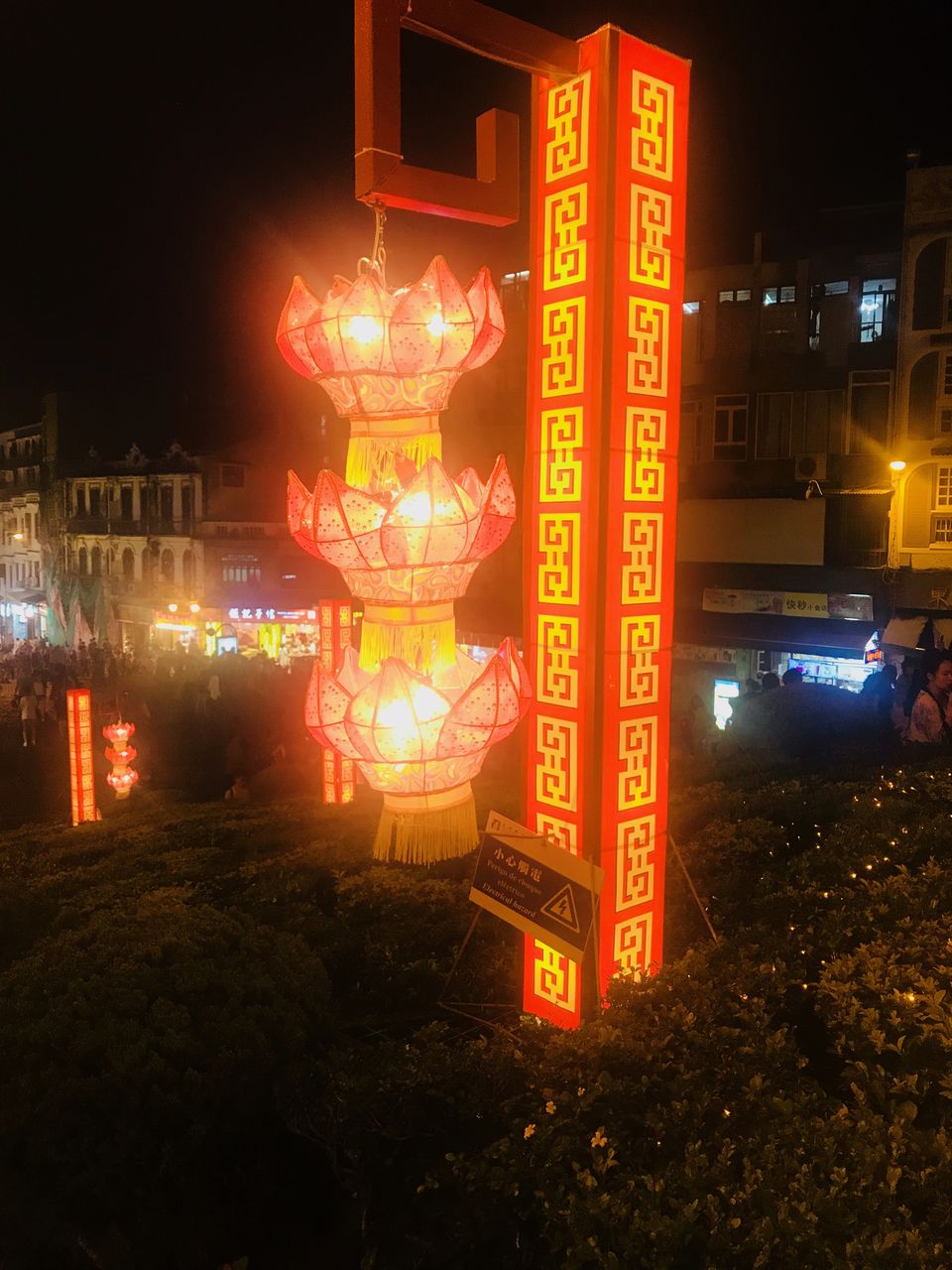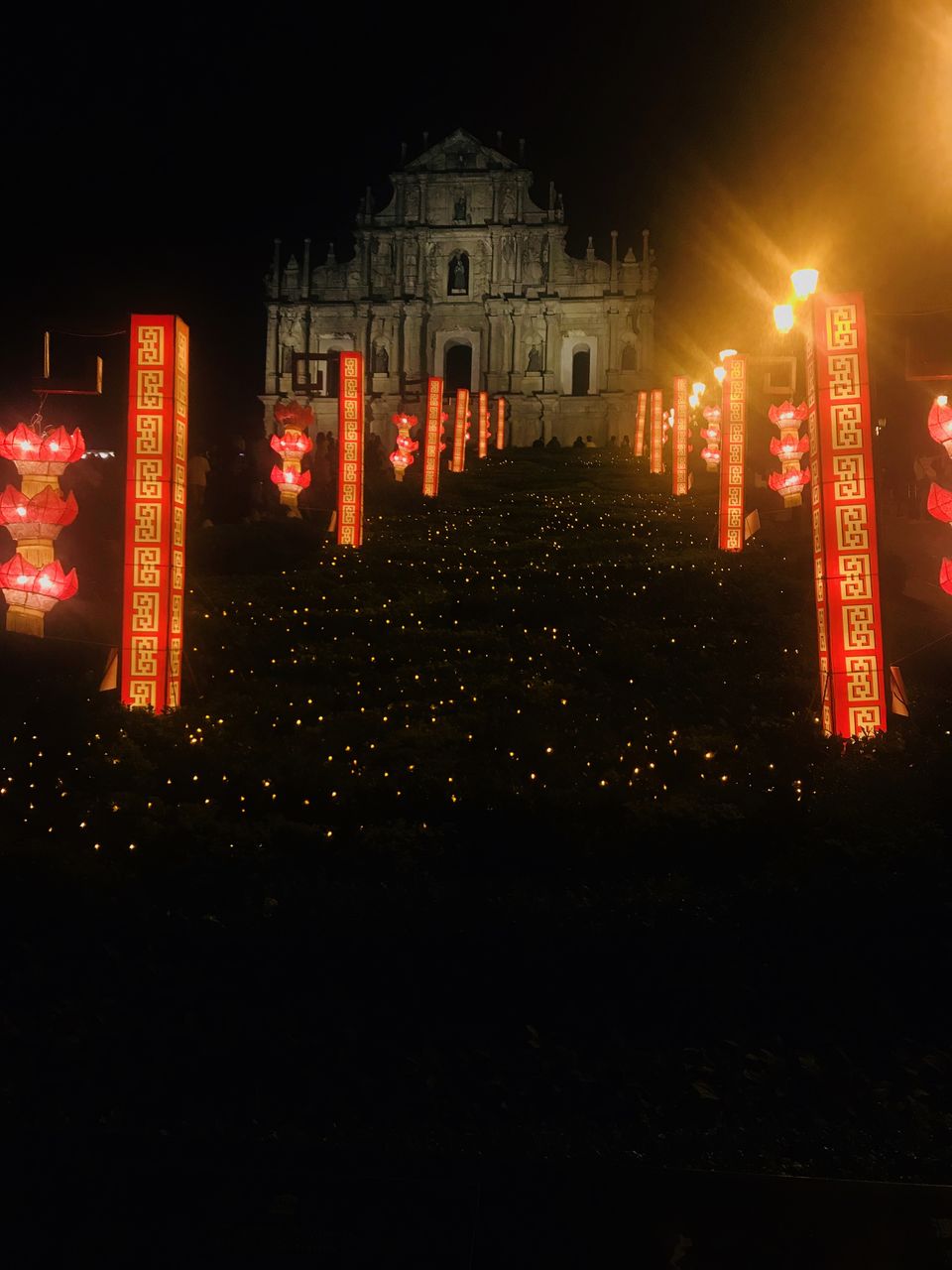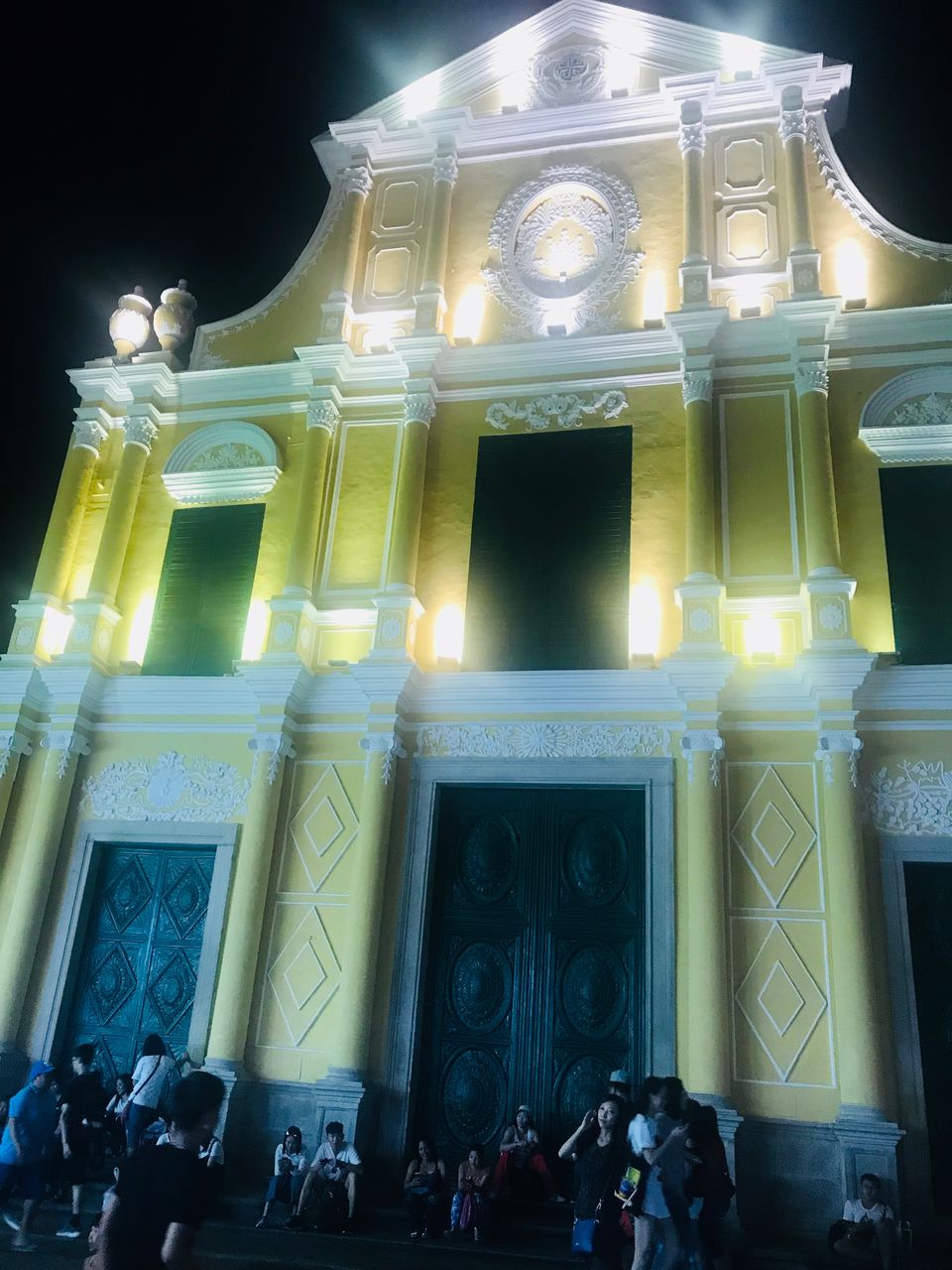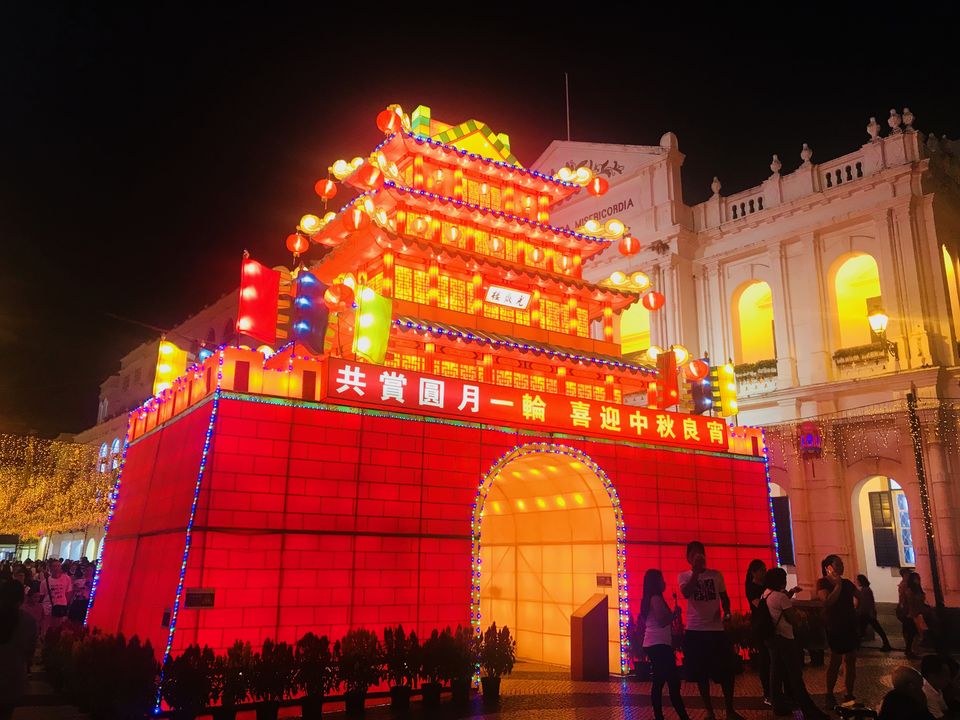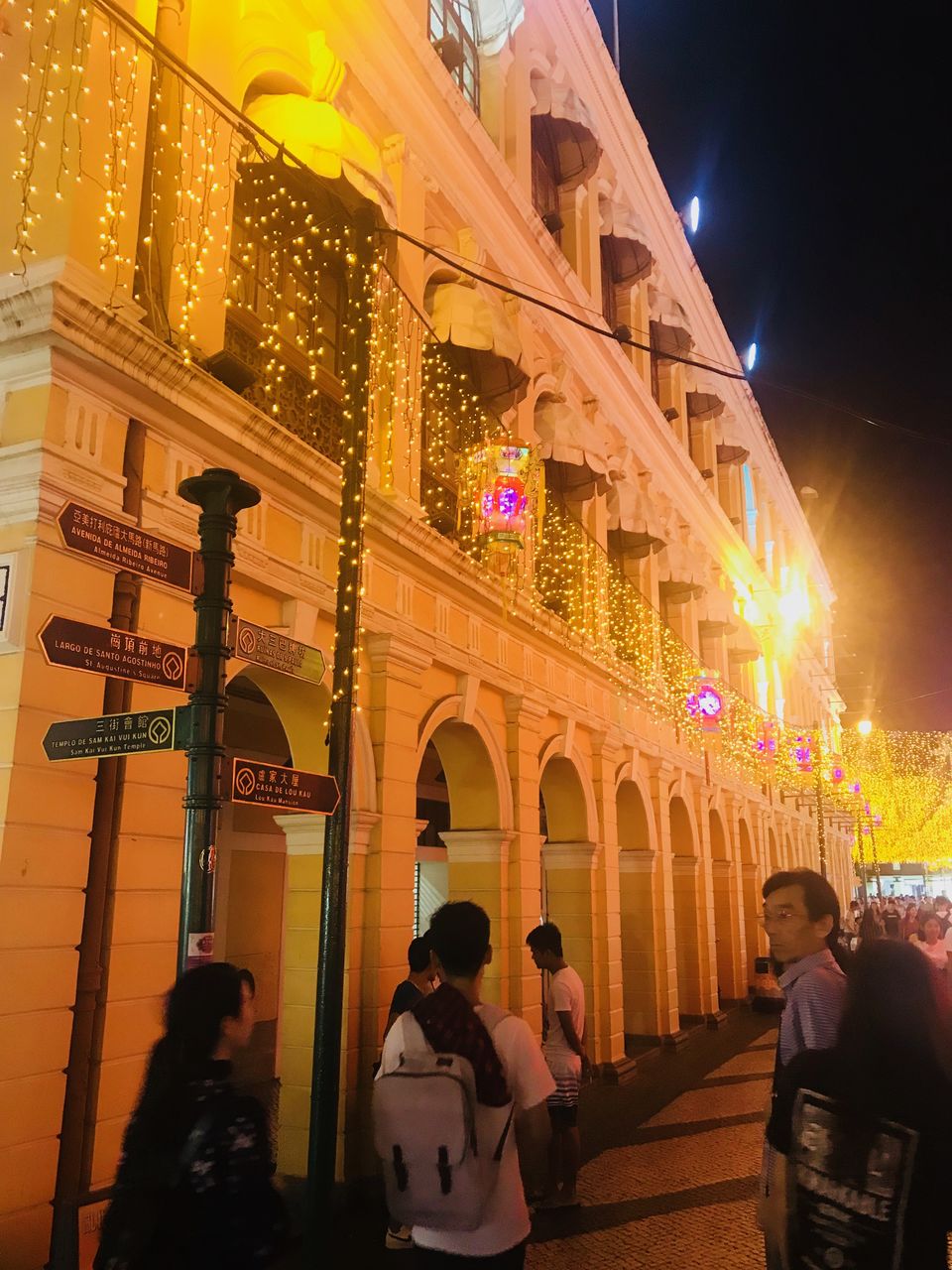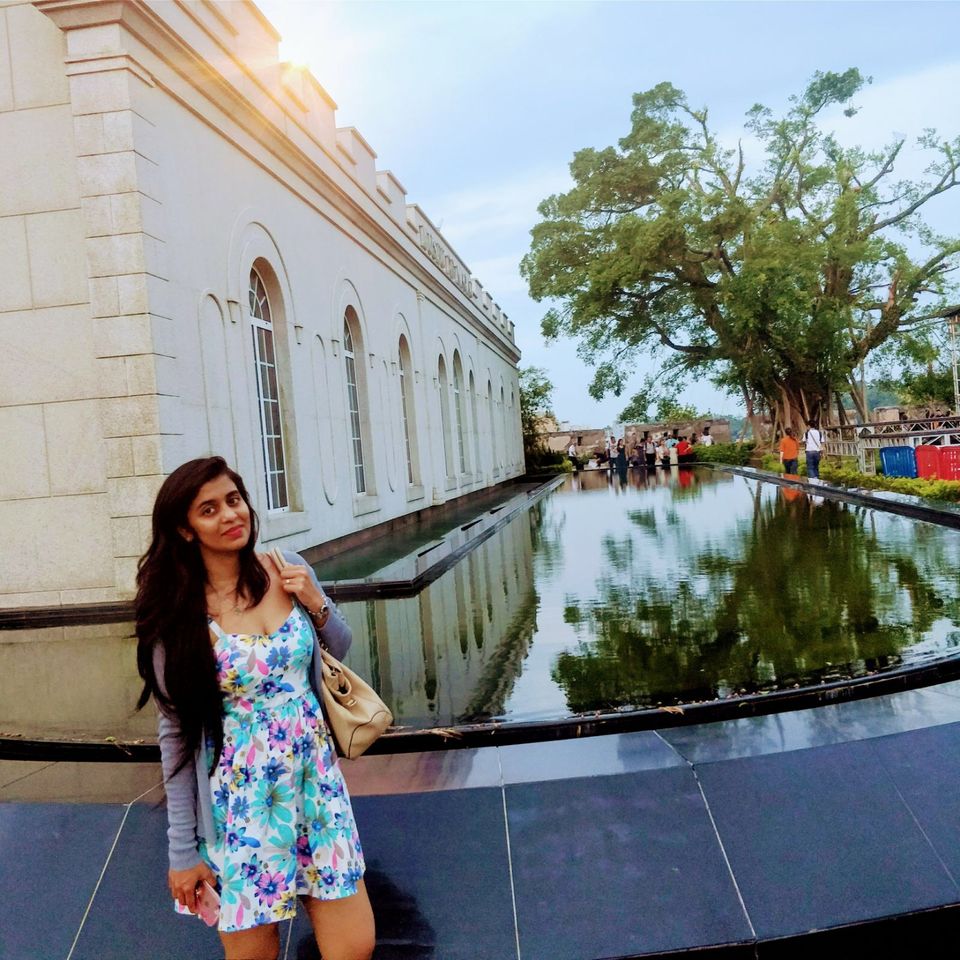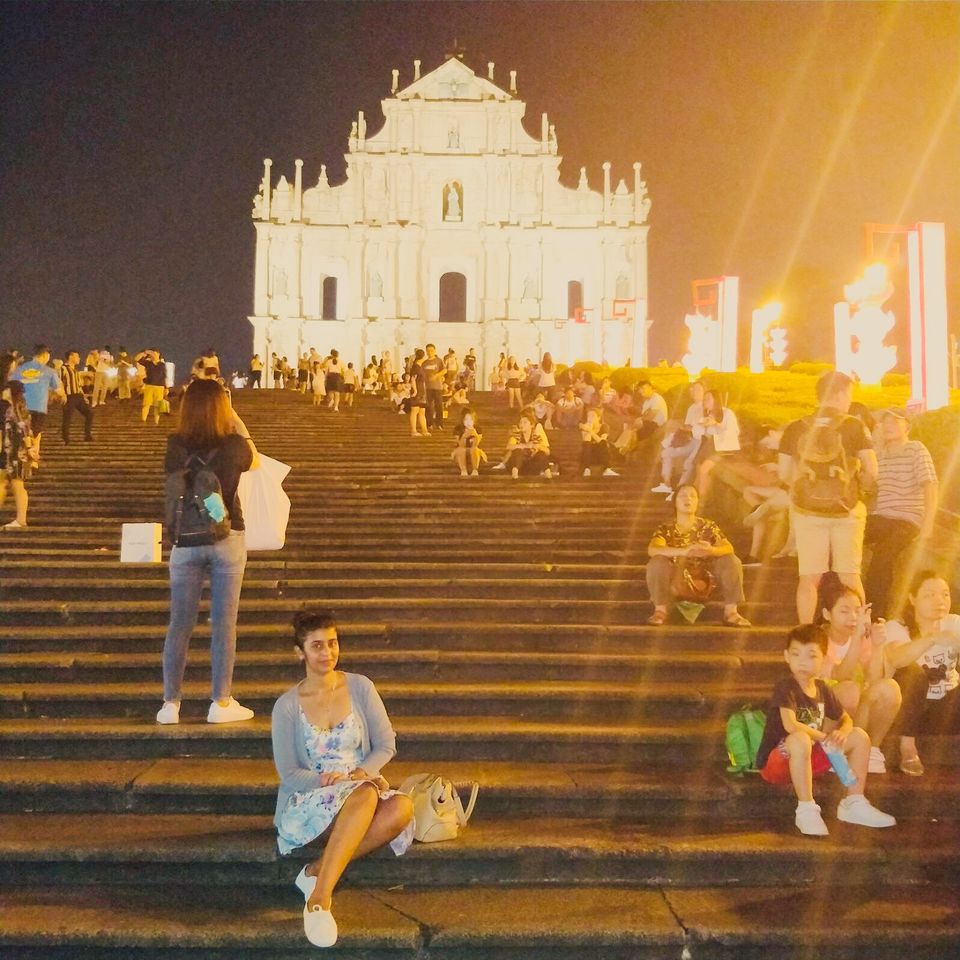 Besides these there are also egg waffles, the famous soho area, the central promenade and much much more! :)