Next day that could have been the most happening turned into a hopeless nightmare. The plan was to have breakfast in Makarora and visit Blue pools, Fantail falls, Thunder fall, Diana falls, Knight Point Lookout, Monno Beach Lake Moeraki, Paringa and all, on our way to Franz Josef. But, one of my friends got sick and we had to rush to hospital first thing in the morning, due to Sunday doctor was not available. We waited for 3 hours to see the doctor, who declared later that everything is alright after x-ray and blood test reports came. It was late so we had a Sub on our way and headed on highway 6 driving along the spectacular lake Wanaka and Hawea.
We managed to stop by the Blue Pools Walk, which is rightly named after the color of the water. We forgot all our frustration and enjoyed the track along the stream. Trees were covered completely with moss from top to bottom, witnessed a true rain forest. We also played skipping stones and I made my record of skipping 7 times in one go that had never happened before. We saw fantail falls and heard thunder fall from the road. Heavy rains couldn't manage to visit the other side tracks. Due to rain and fog Knight Point lookout that is on the sea shore on West coast was invisible.
Rain stopped for a couple of hours while we were passing through Haast Pass. Haast Pass is beautiful with greenery all around and few falls here and there. We crossed a bridge that marks the start of the pass, is a nice stop to get out of the car and appreciate the scenery all along. The stream flows underneath the bridge adds on to the beauty. That was all for the day, we reached Chateau backpacker, served a hot soup on arrival. We took some rest before cooking dinner and then to went to bed.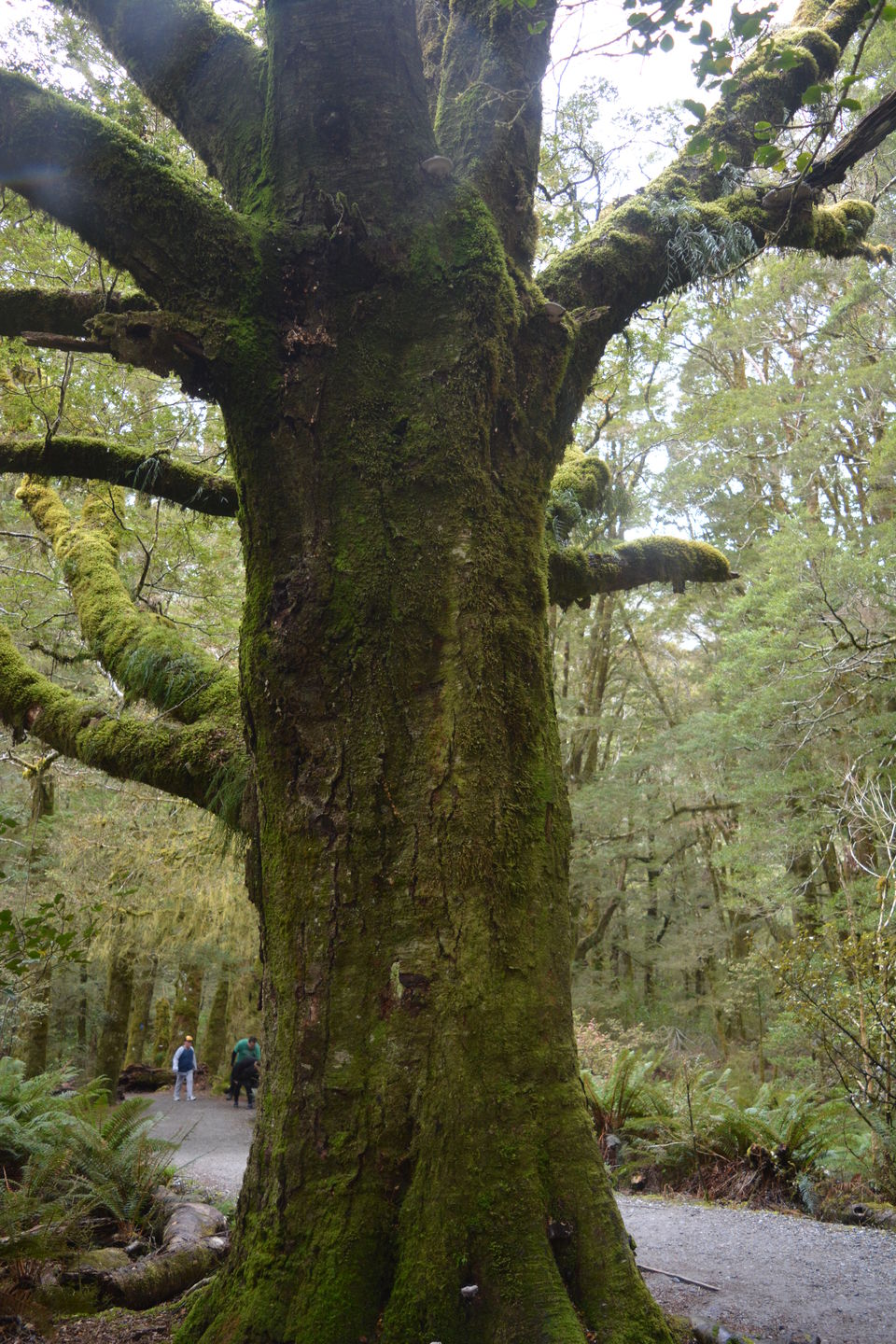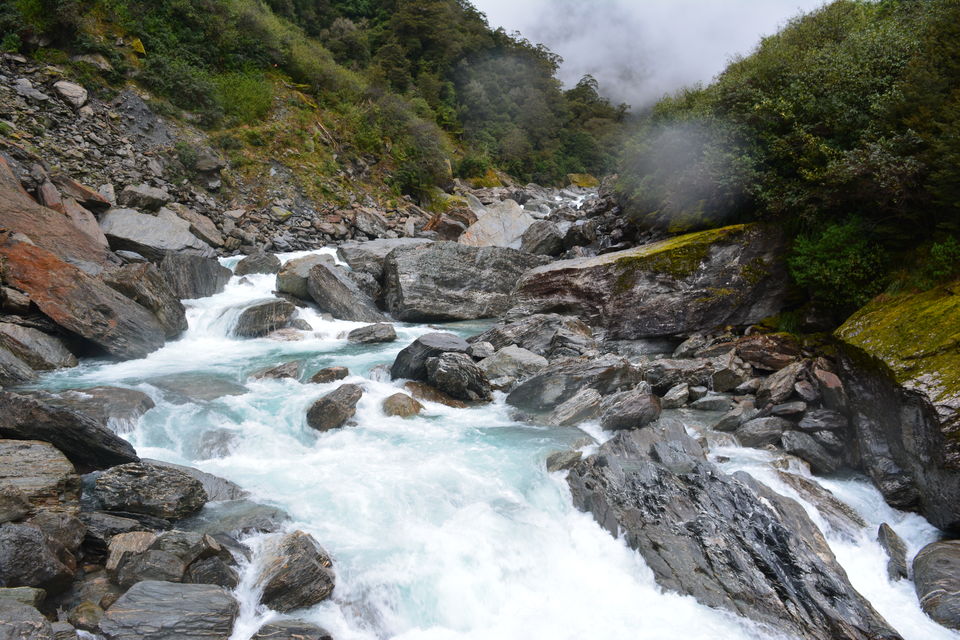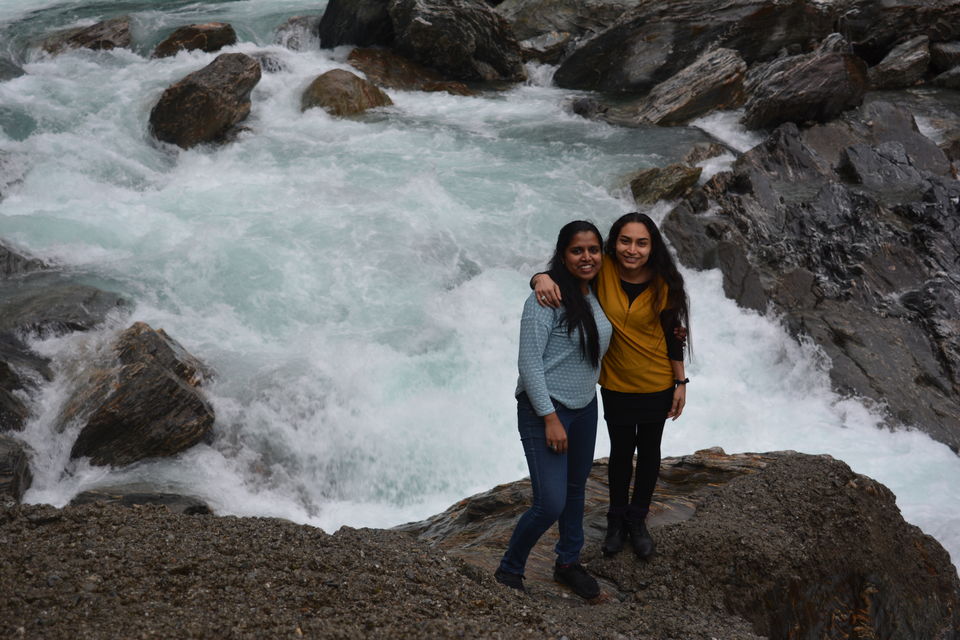 Fox Glacier
We did the fox glacier valley walk the next day. From the parking there's a track through native plants and trees and then a long walk on the river bed. At the end of the track there's a climb to reach the lookout point from where we could see the glacier.
On the way to Hokitika, we stopped at Lake Mahinapua with near to zero expectations as we have been a bit disappointed from last two days. To our surprise, it was stunning and I still feel thankful that we did stop there. Nobody was present except us four, the whole place was for us. The lake was calm and serene. I was overjoyed and filled peace and ecstasy.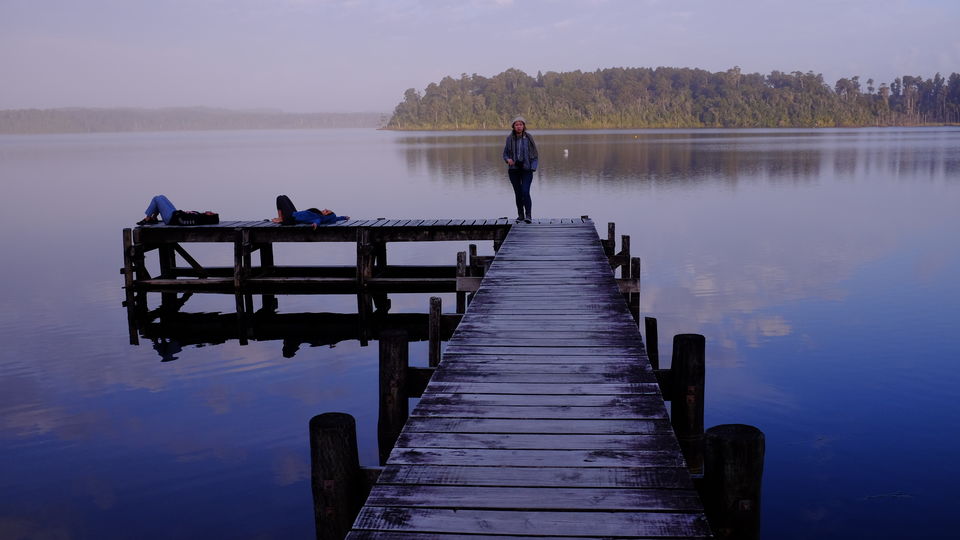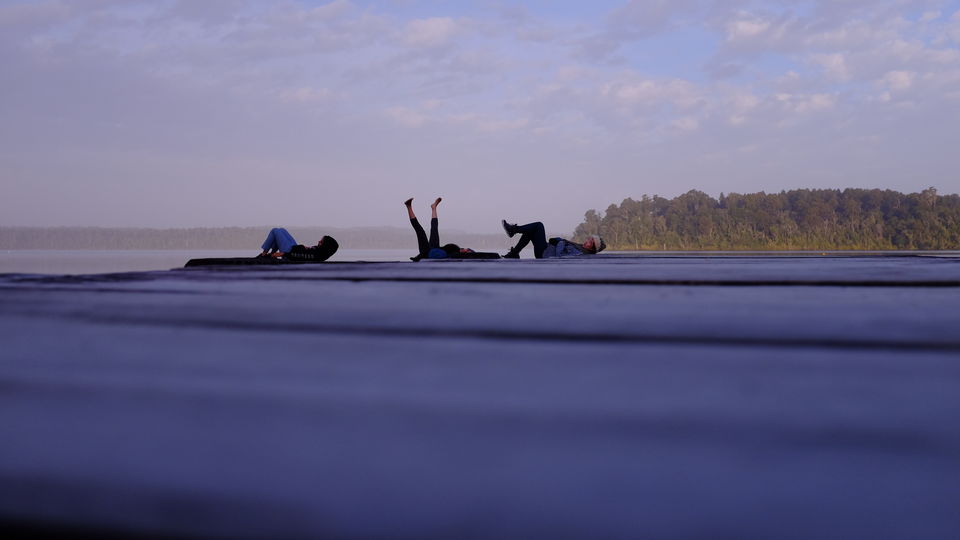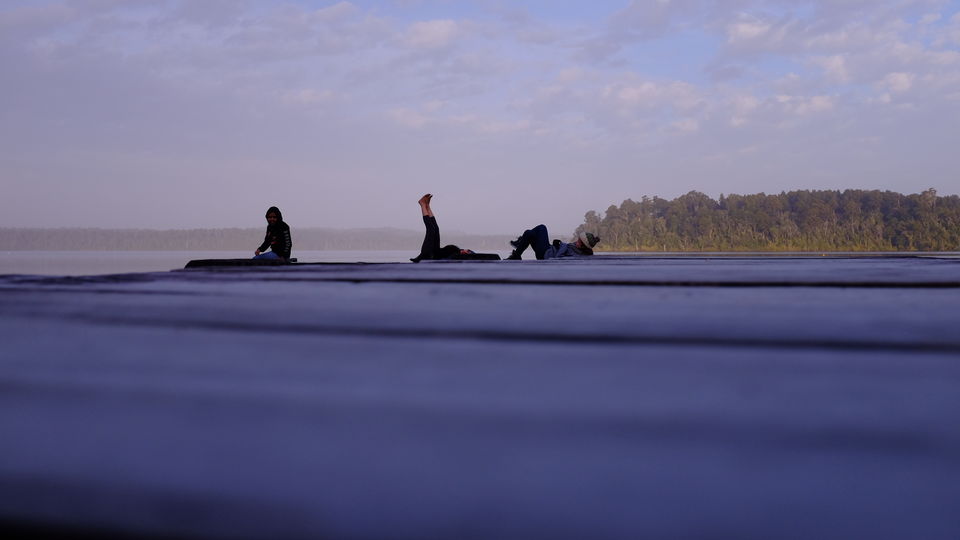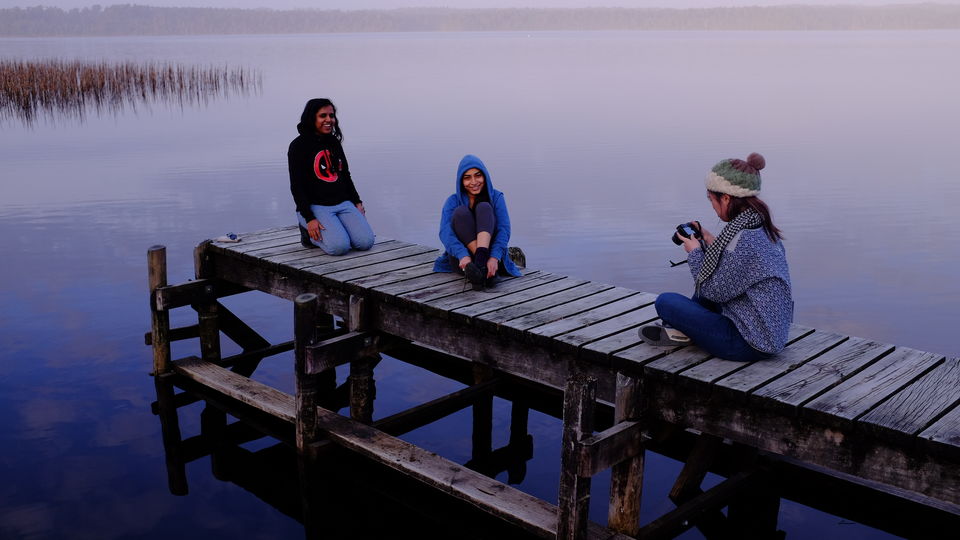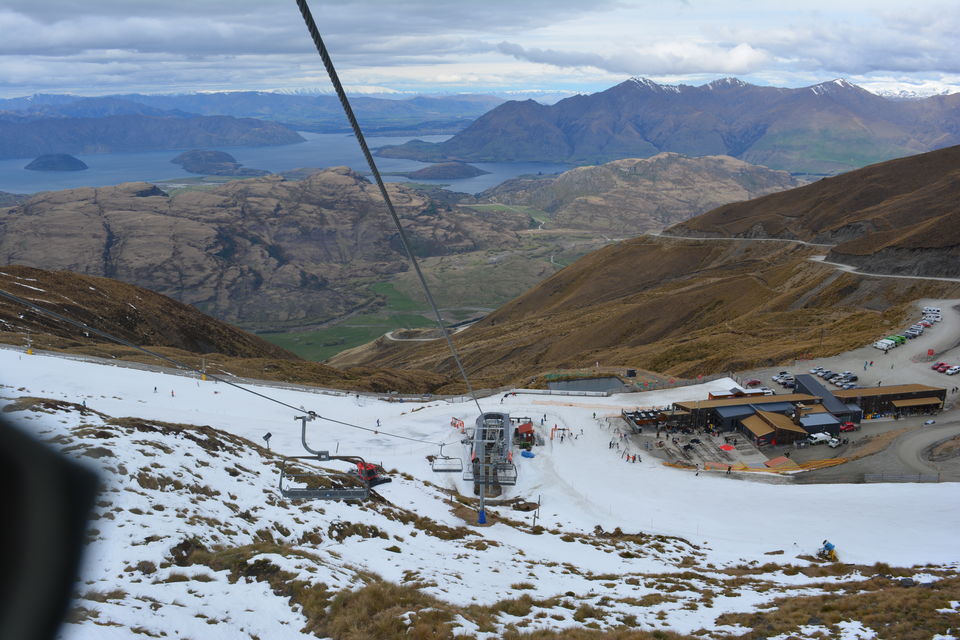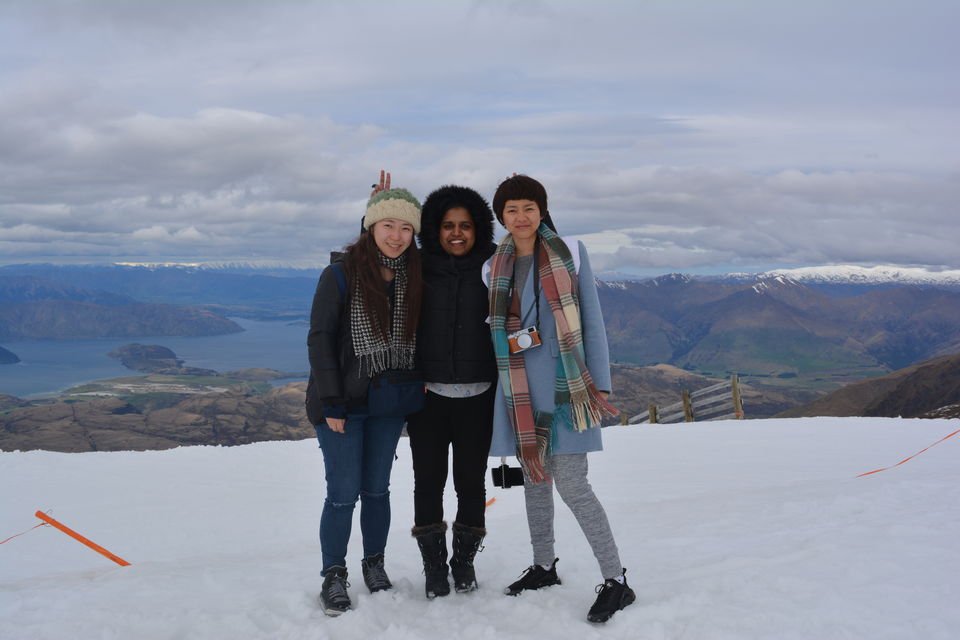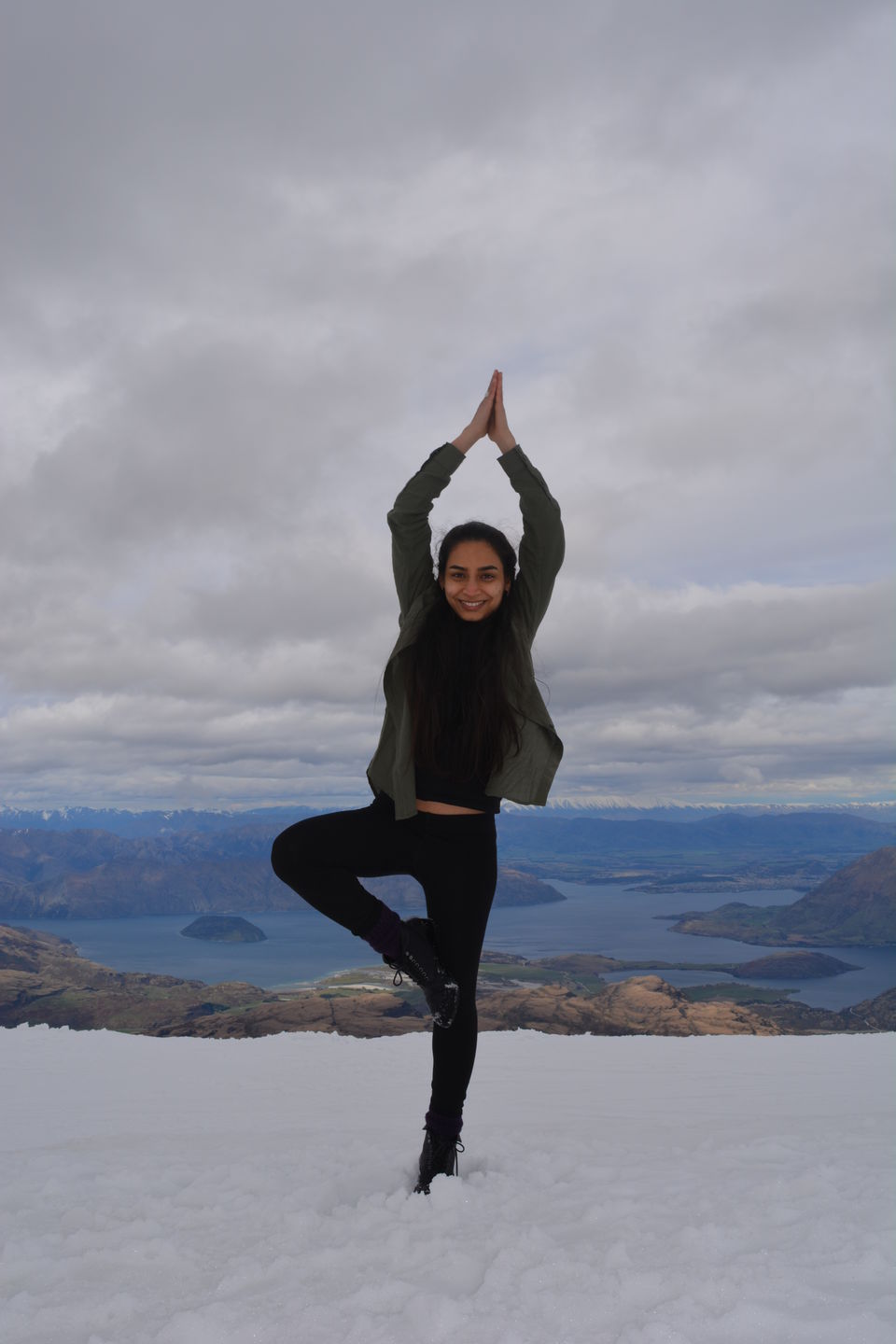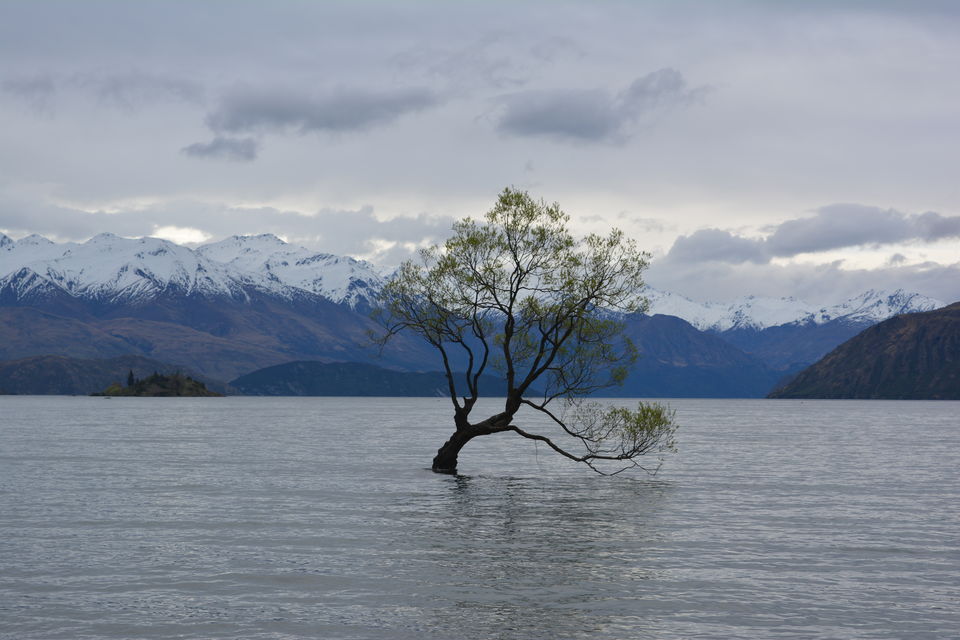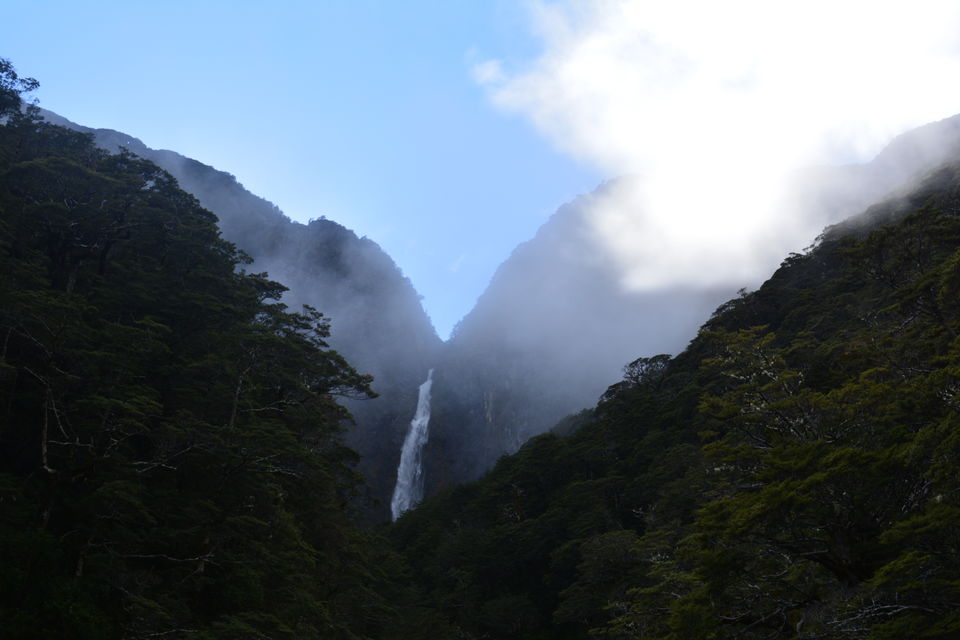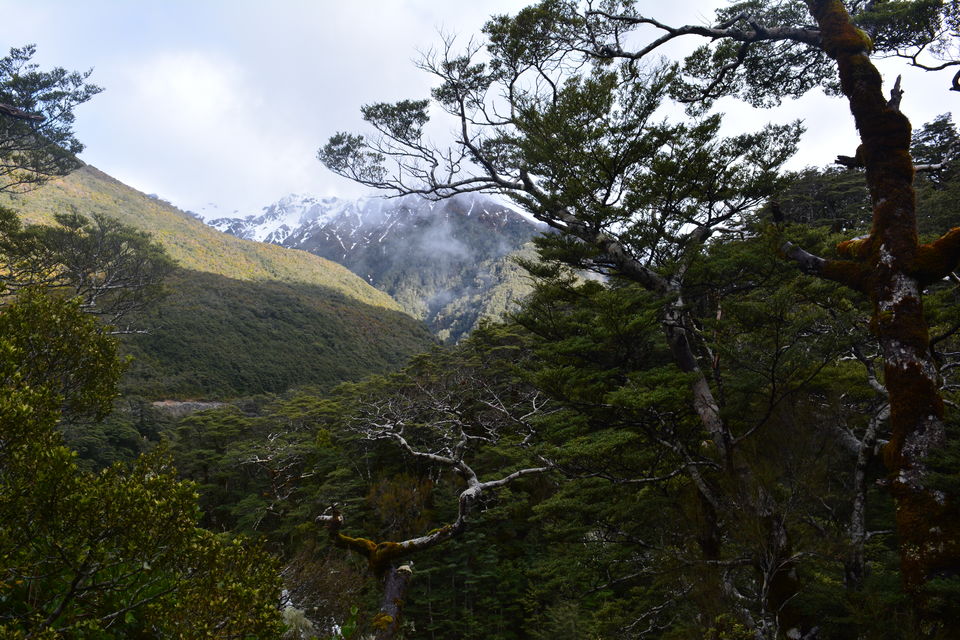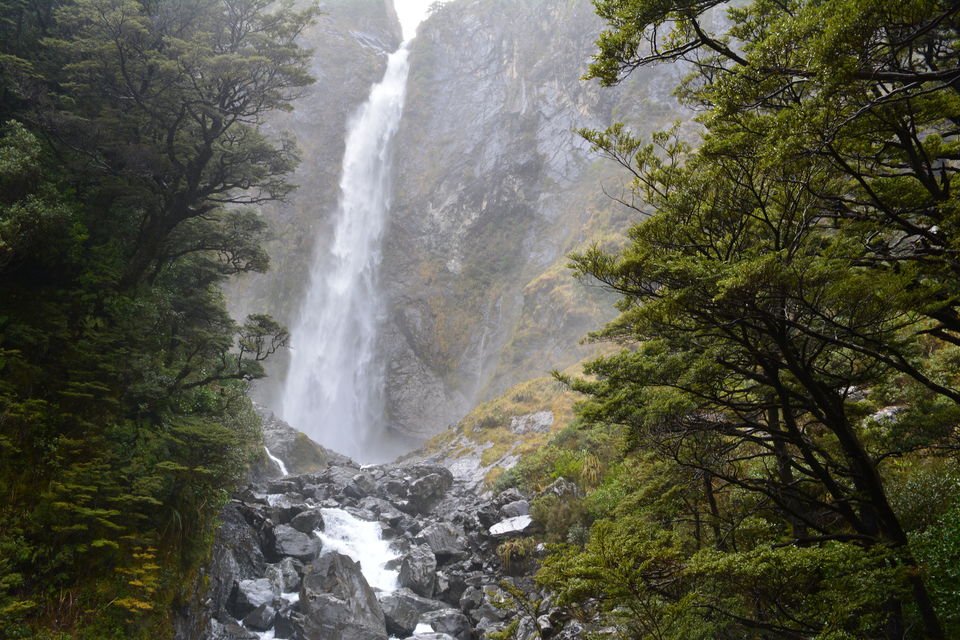 In the evening, we reached Hokitika before sunset. This gave us ample and perfect time to click pictures of Hokitika beach during sunset. Hokitika Beach offers beautiful views of Hokitika's driftwood-covered beaches with a 'Hokitika' wooden structure. In the night we did visit the glow worms' dell walk, easy and free.
Next day after a sumptuous breakfast at our Airbnb, we headed to Hokitika gorge. Believe me, it was the most amazing experience of the journey after blue pools. Due to, may be the rain that had been poured down in the last couple of days, the water of gorge was silver grey instead of turquoise blue. It changed the view dramatically, the walk through the jungle, crossing the bridge and occasional sights of tree orchids made it more pleasing. There's a lookout point right at the place where the stream turns, which is a perfect picture spot too.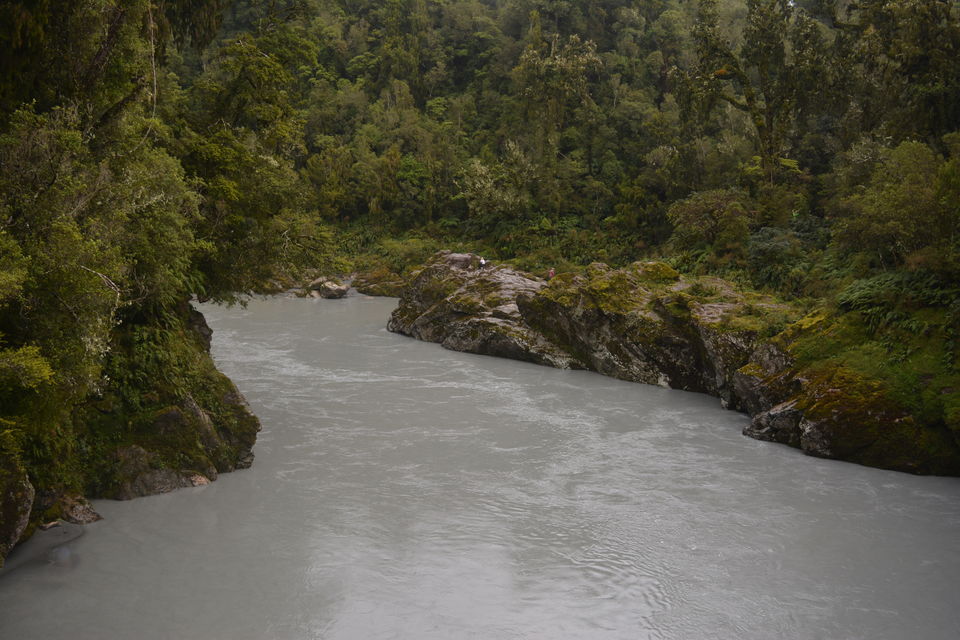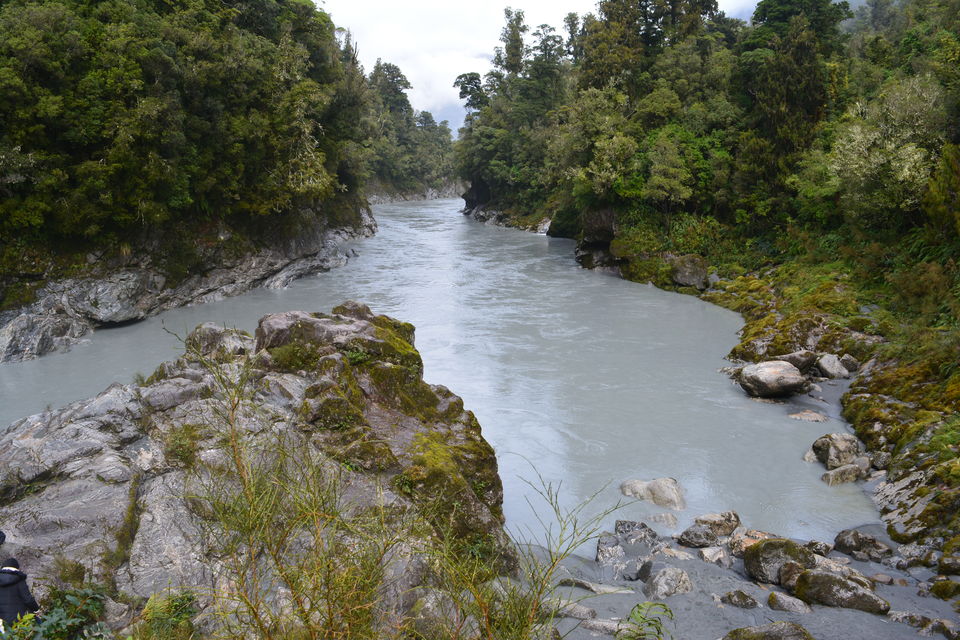 Driving through Highway 8 and 6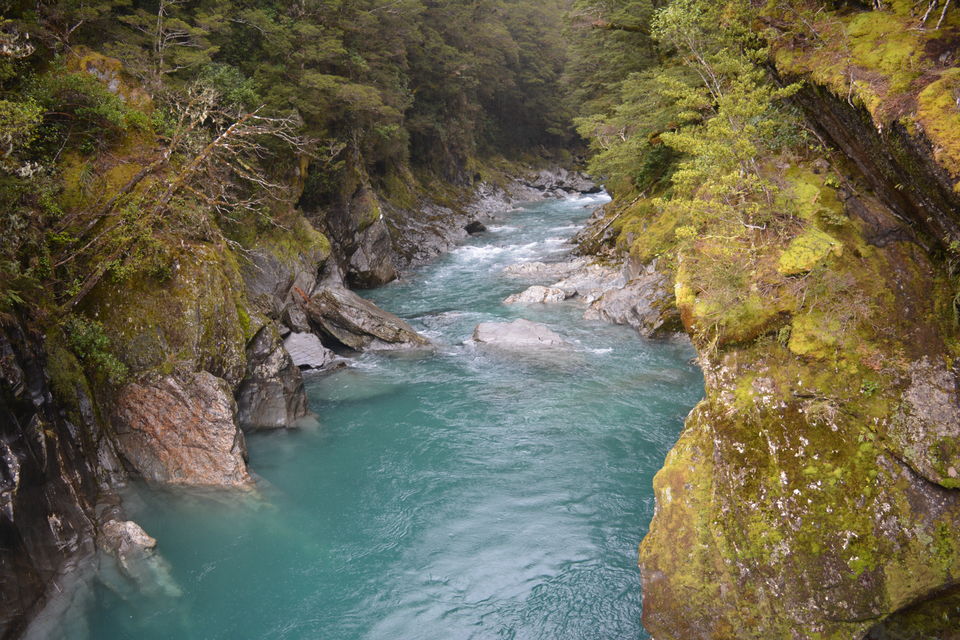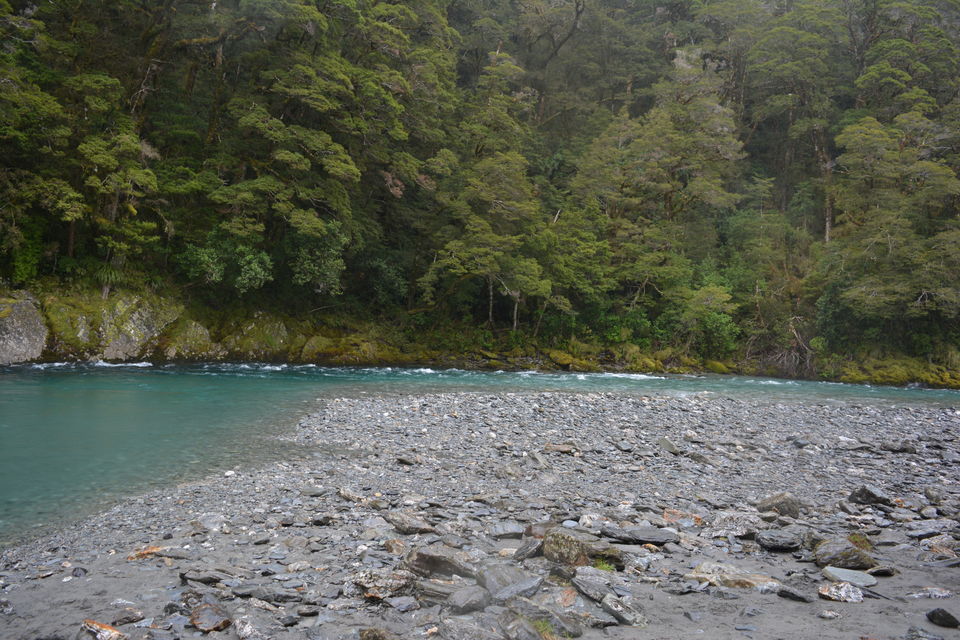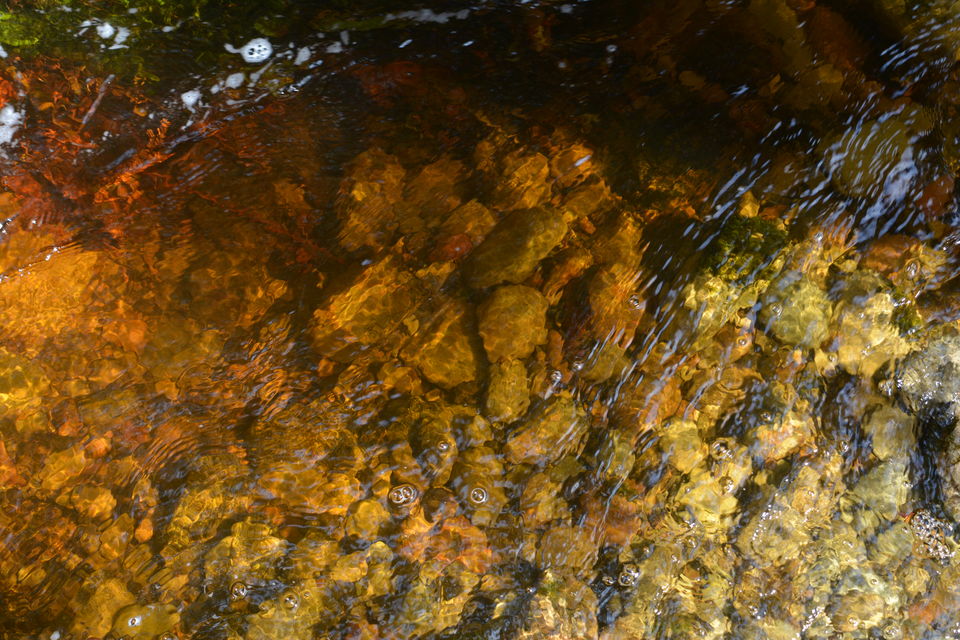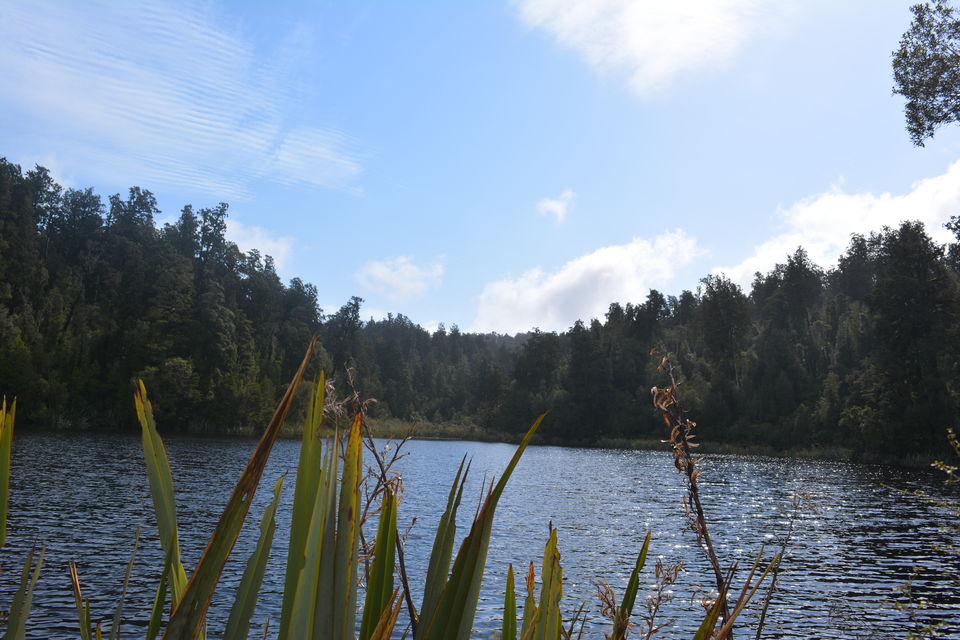 4 girls, in car, on a road trip, for 5 days and 4 nights, plan was to stay on the road as long as we could. We started driving on Saturday morning from Dunedin bearing in mind to reach Wanaka at lunch, making few stops on the way. We had a light lunch to avoid exhaustion while tracking towards Roys peak. Unfortunately, the track was closed which was bit of a disappointment for all of us. One of us suggested to drive to Trable Cone instead, which is a popular Ski field in Wanaka. We were not well equipped for skiing so decided to just go for the gondola, walk a bit on the top and come back. I walked on snow with my ordinary shoes only to realize later that my socks were wet inside. It was fun and exciting indeed. Afterwards we headed to Wanaka Lake for a nice stroll and to take some clicks of famous loner 'Wanaka Tree'. By the evening we reached our stay at a cute little house at Lake Hawea after having shopped for dinner. After dinner it was time to sleep and regain the energy for the coming day.
Next day couldn't treat us better either. Rain continued so we decided to go to Glacier Hot Pools, Ngāi Tahu Tourism venture. It was nice to enjoy hot pools in a covered place while it was rainy and cold outside. When we finished it stopped raining and we made a snappy decision to drive back and visit Lake Matheson, which we missed the day before due to rain and late evening. The decision turned out a good one and we could do the loop track around the lake, clicked some good pictures and had a gala time. The color of the lake was whisky brown for a change, around the glacier landform.
We tried to do the Glacier valley walk in Franz Josef but rain started again and we returned from half way. At Franz Josef or Fox Glacier, there are options to do the walk/trek on glacier are available. Heli hike is quite famous and it takes you to the glacier on a helicopter where you have the chance to go through the ice caves and be mesmerized by the striking features of the terrain.
Nevertheless, due to rain and bad weather we missed out on so many other places like Minnehaha walk (glow worms), sentinel rock walk, Okarito lagoon, Lake Lanthe and a few more. Still, I would say we had quite a nice day!
Hokitika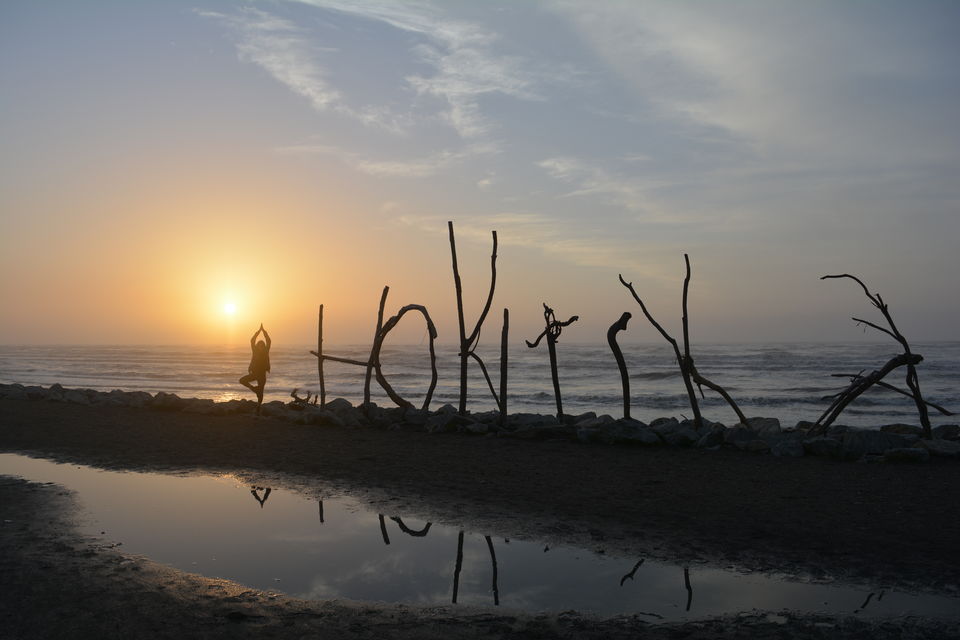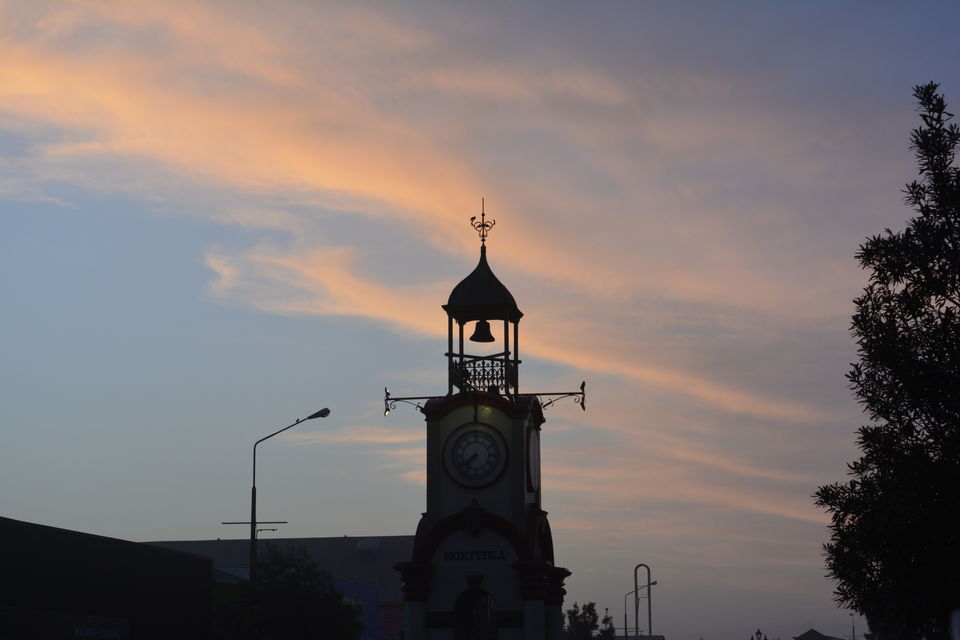 Feeling of satisfaction and delight in our hearts, we returned to our car and continued the journey to Tree top cafe. This was a mediocre place, went there with more expectation and imagination of a cafe sitting somewhere on the tree branches. Cafe was at the entrance and then we went on a walk on a huge steel structure.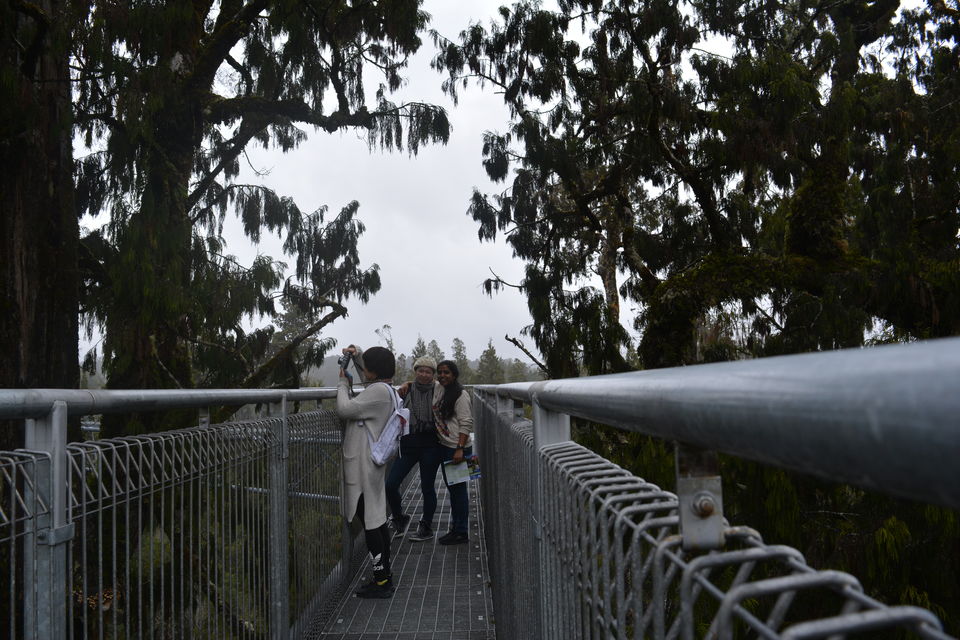 We continued our journey to Lake Brunner. Google map showed a short cut to avoid a long detour, we took it, realized halfway through that the route might not take us to the right place. Eternity wanted to make our trip more adventurous it seemed. The graveled road turned more narrow and to take a U turn seemed like a mission. We were flustered, had no internet, no way to call for help in that deserted land. Finally, we gathered some courage and decided to turn around and go back to the highway. After a bit of hassle we could manage to turn and went back to the highway from where we directly headed to Arthur's Pass. We stayed the night there.
It was a cold night and our Airbnb house was so cold. We lit a fire in living area and all four of us slept on the floor. Next morning was gorgeous; we had breakfast and then went to track to the Devils Punchball Fall. The track was not difficult but took us more than an hour to reach up to the viewing platform. This place gives an appearance of some remote forest completely cut off from the rest of the world. You feel as if you are in the middle of a jungle, really amazing experience. After the fall we came back to the town and drove off towards our next destination which was Lake Pearson, due to heavy rains the level of water rose up and submerged the shoreline. We climbed up on a tree to take pictures, stayed there for a while and then headed to castle hill.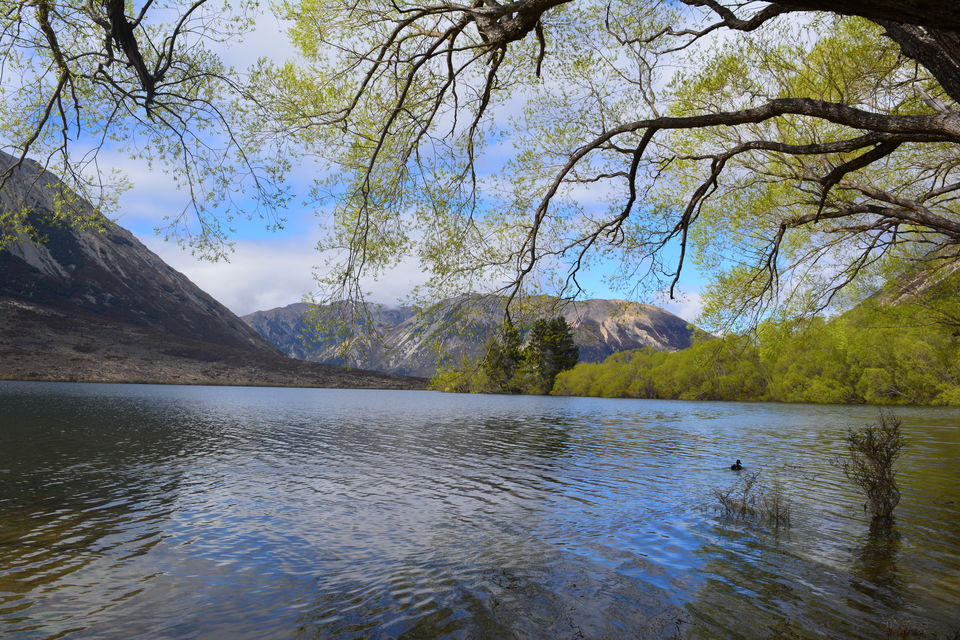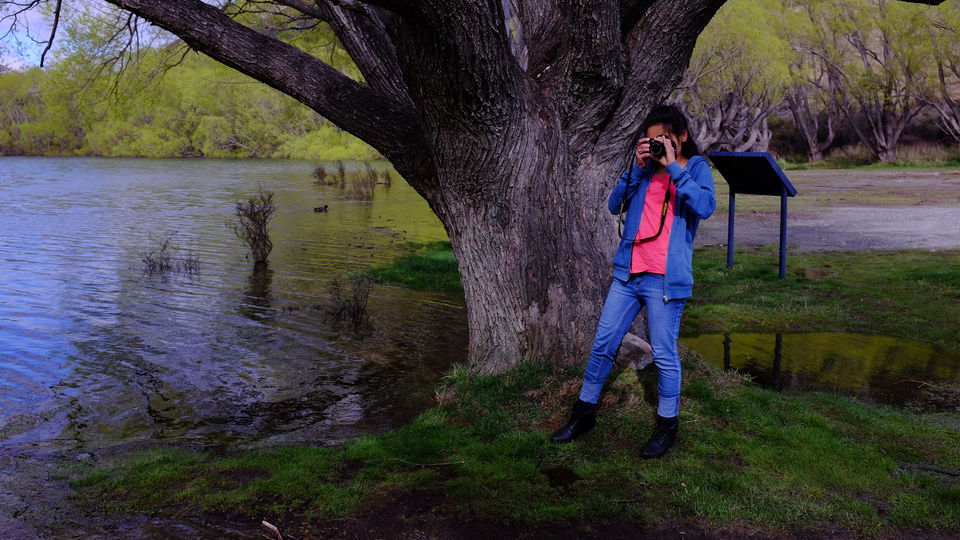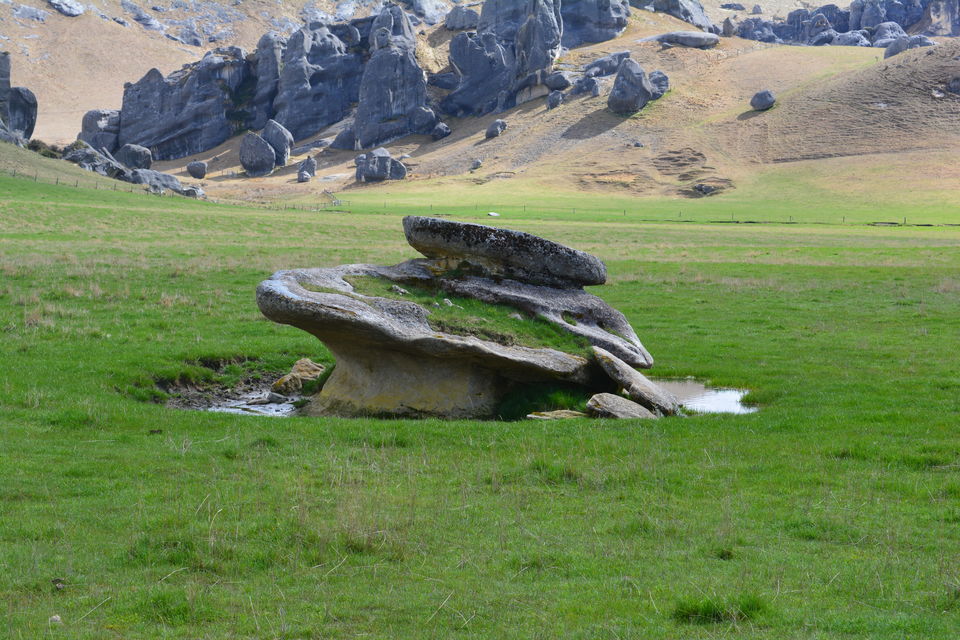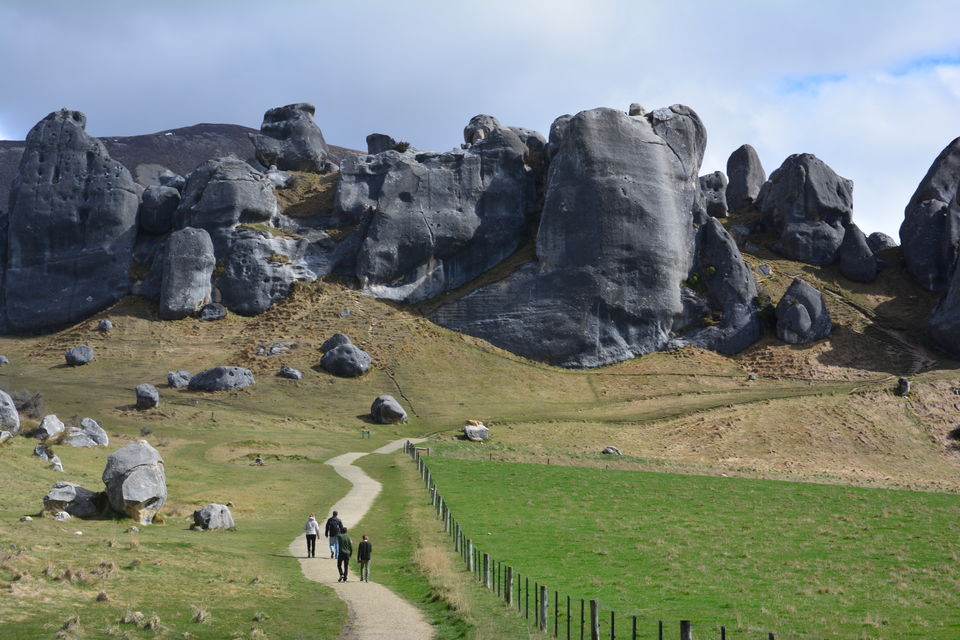 This is the place where the movie scene of abduction of Mary and Pippin by Orcs from the movie series LOTR was filmed. This was also a short stop. We then started on the way to Christchurch. My flat mate got her puppy (Jack Russell) from the owner and then a long drive straight back to Dunedin.
This was a fun filled road trip I had done since so long. WestCoast of south island is drop dead beautiful. It is a must do if travelling to New Zealand.
Frequent Searches Leading To This Page:-
New Zealand Tour Packages From India Price, Best New Zealand Tour Package, New Zealand Cheap Holiday Packages, New Zealand South Island Holiday Packages, Top New Zealand Tour Packages With Price, Best New Zealand Itinerary, New Zealand Vacation Packages