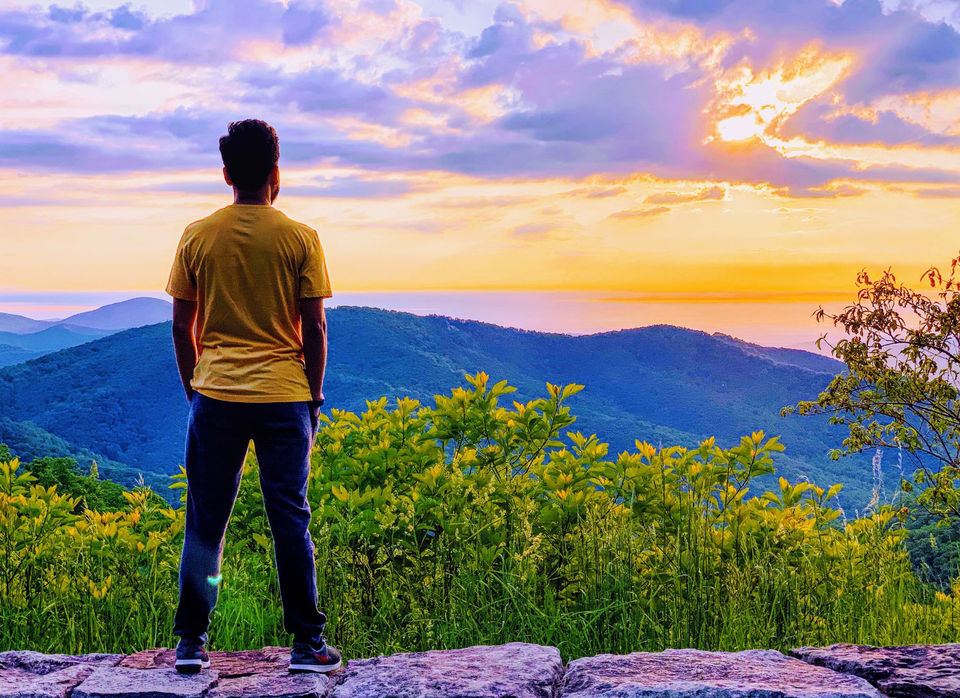 -
This Memorial day, we set to make memory at Shenandoah National Park,VA. Camping is always special, where there's lot more to experience beyond the tent.
Started journey from Cleveland,OH to Big Meadows Campground(Shenandoah National Park) on Saturday midnight. It's 6 and 1/2 hr drive.
Day begin with first sunrise and its mesmerizing.
We didn't had any campsite booking as its booked for the season (Memorial day weekend being first long weekend of summer) and they have few site dedicated to first come first serve for which we were late (reached around 07 AM)
-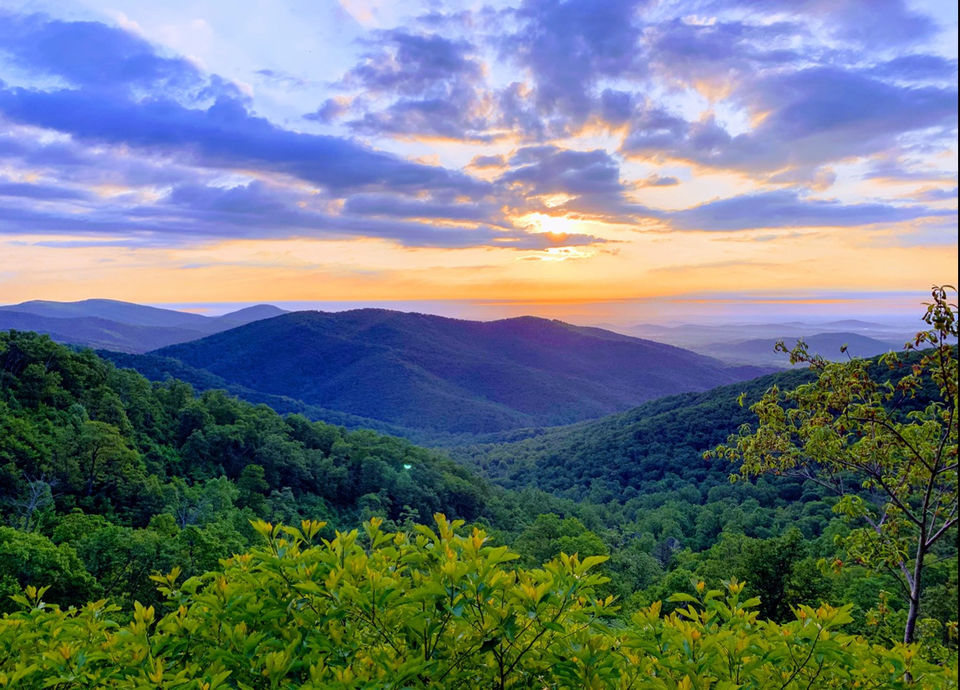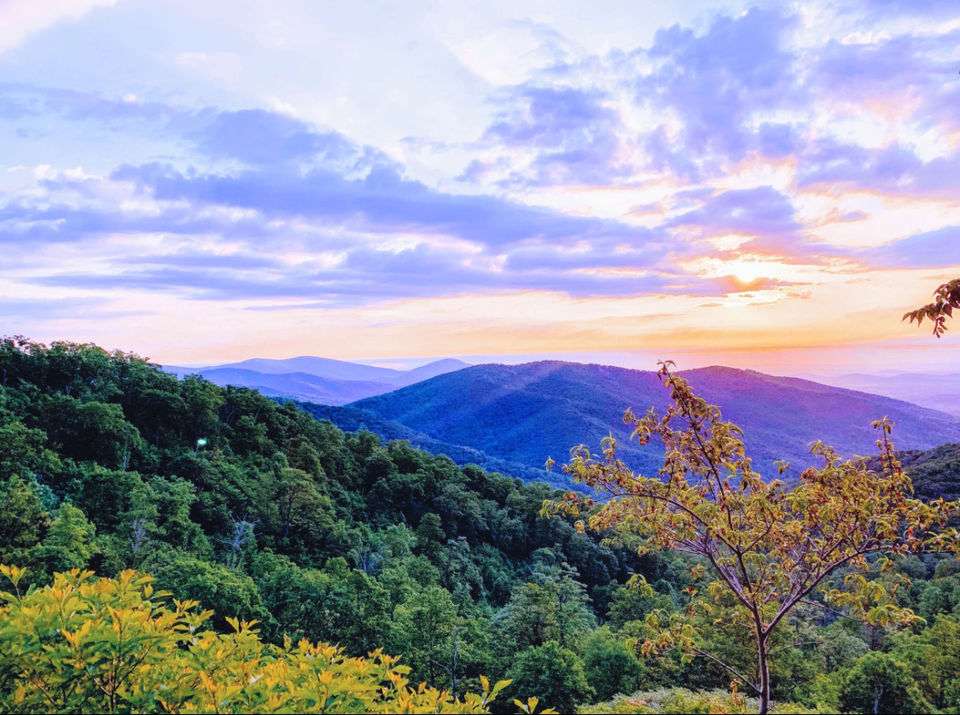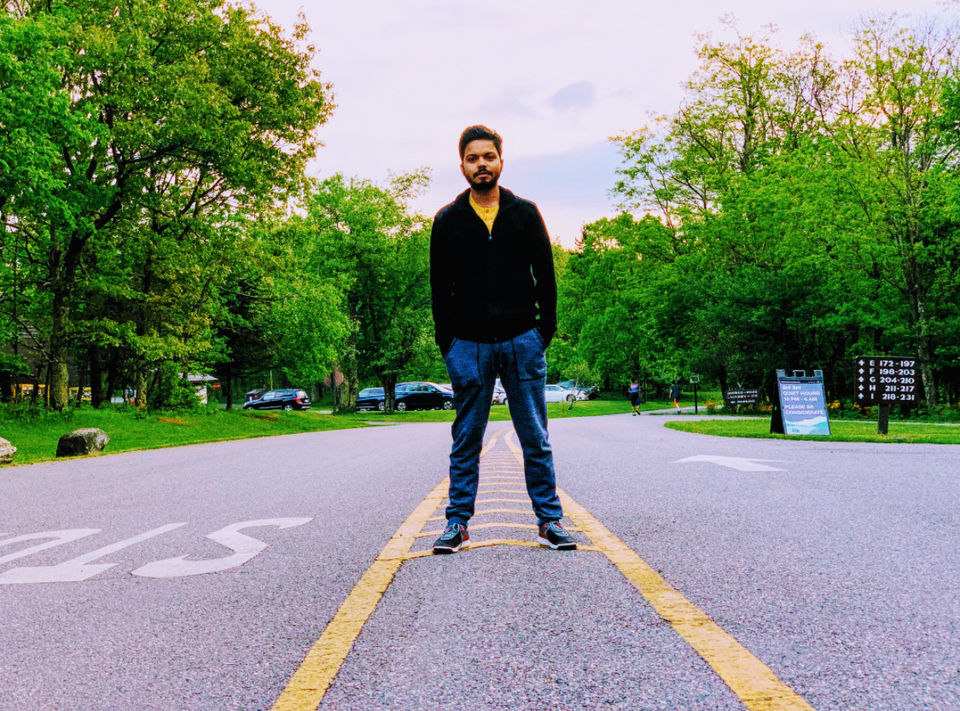 We reached
Big Meadows Campground, Skyline Dr, Stanley, VA 22851
early morning but missed opportunity to get a site.This is the best campsite and close to famous trails in Shenandoah. We were redirected to next campground (Swift run campground) but again late by 30 minute and then fortunately got a spot at Front Royal RV Campground.
Here is list of all the campground , address , city, contact number and corresponding website for booking and information near and around Shenandoah.
-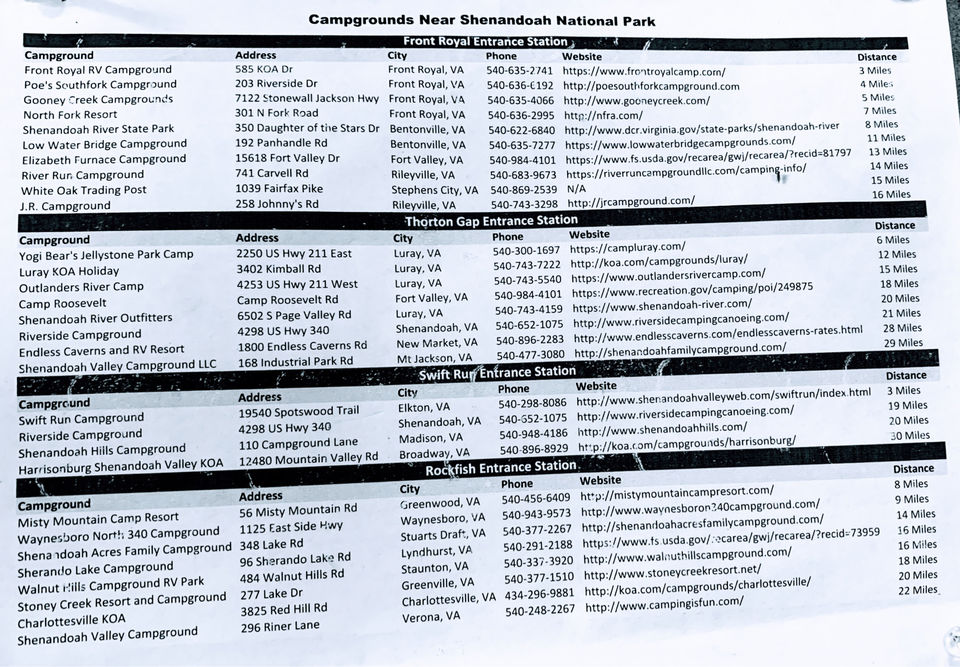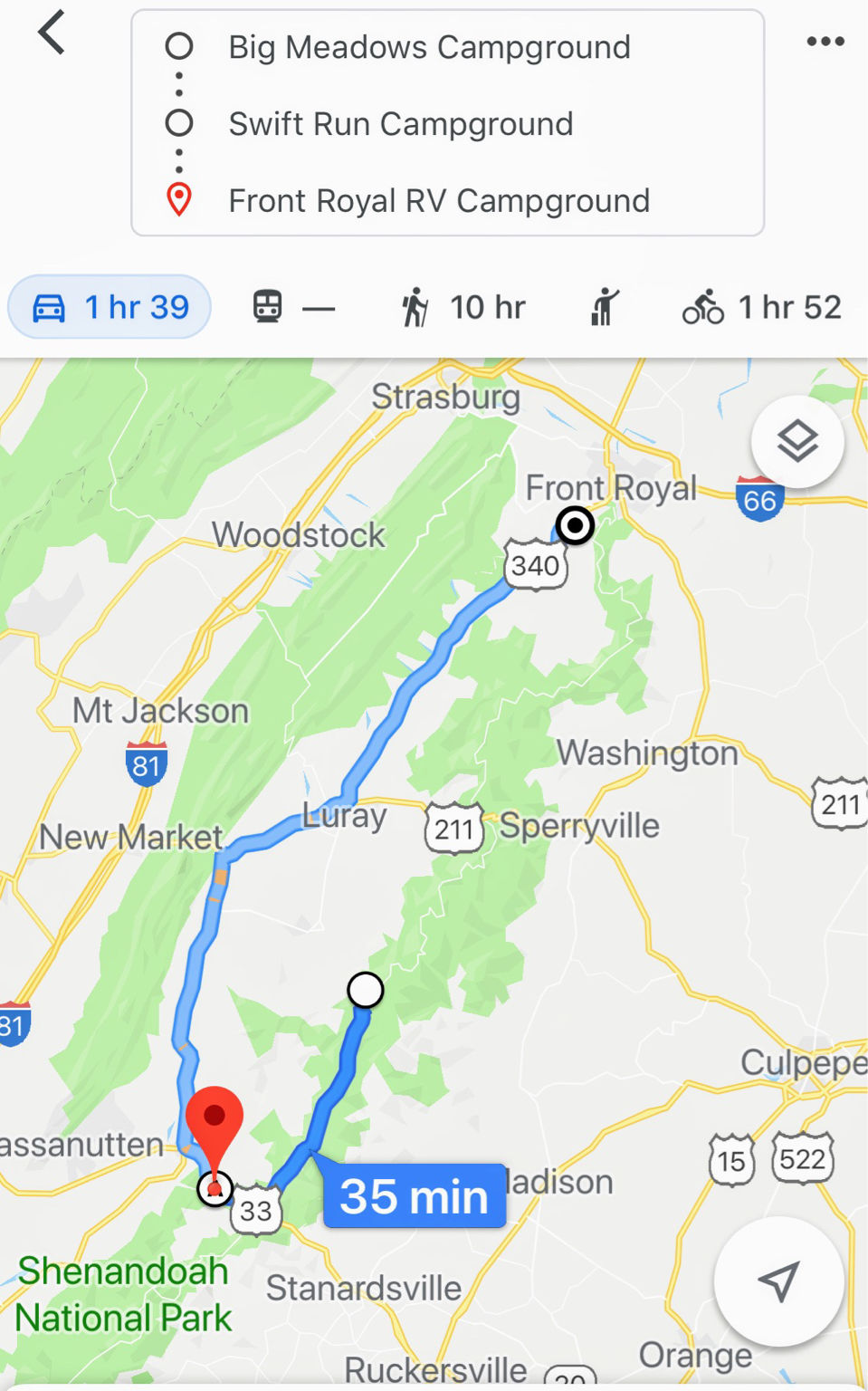 -
Finally after hustle for 2.5 hr , we got a camping spot. Did registration and reached spot. Started the first thing for day (making tea). Now its time for teamwork to setup the camping tent.
-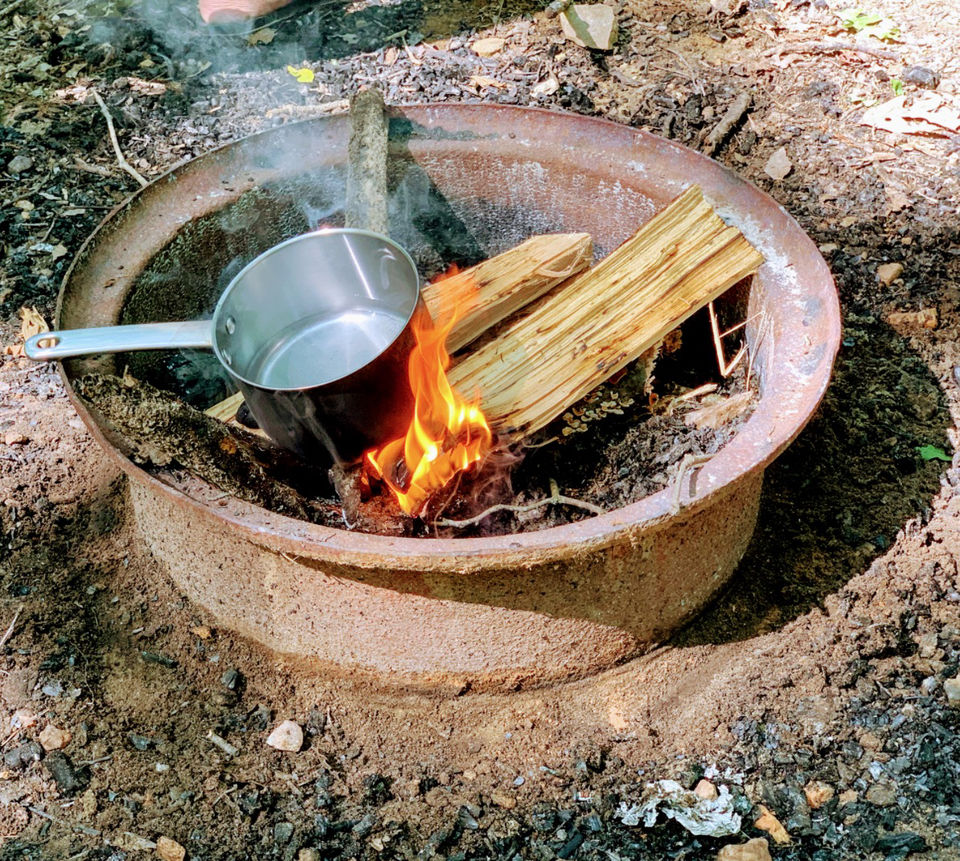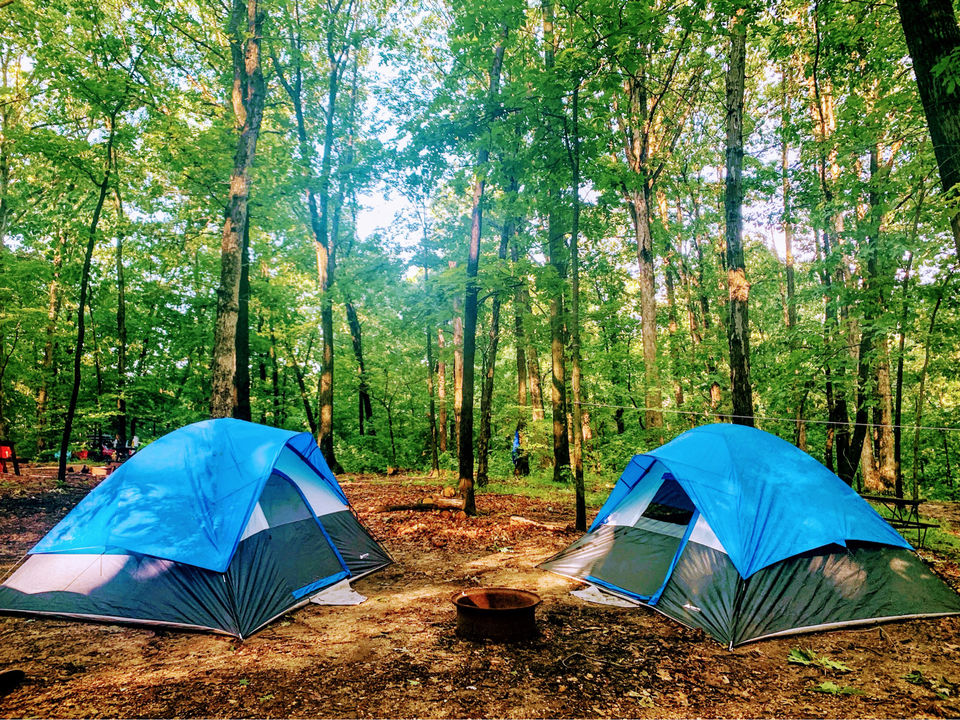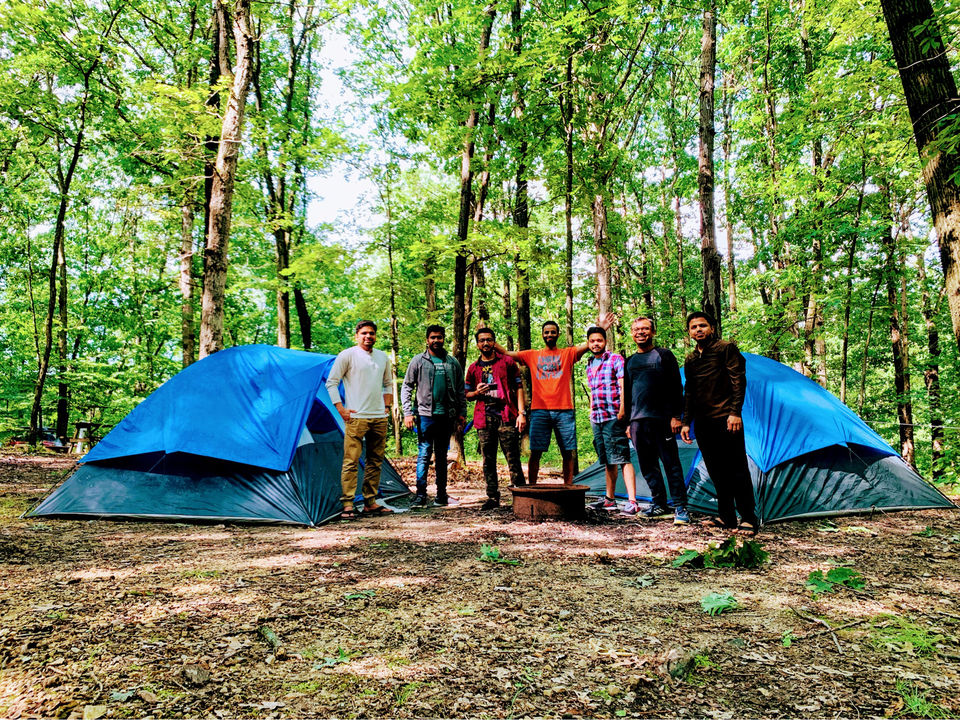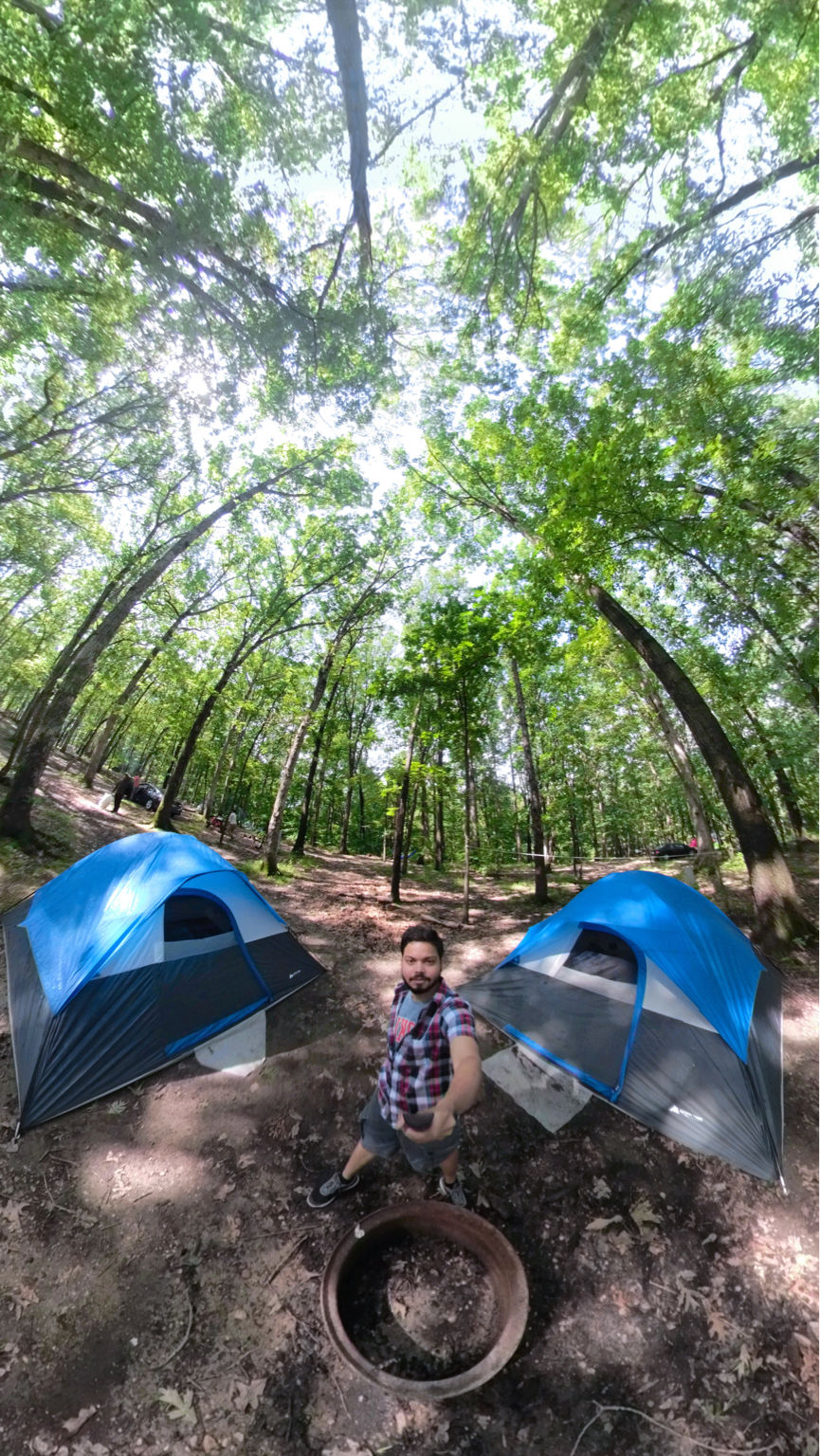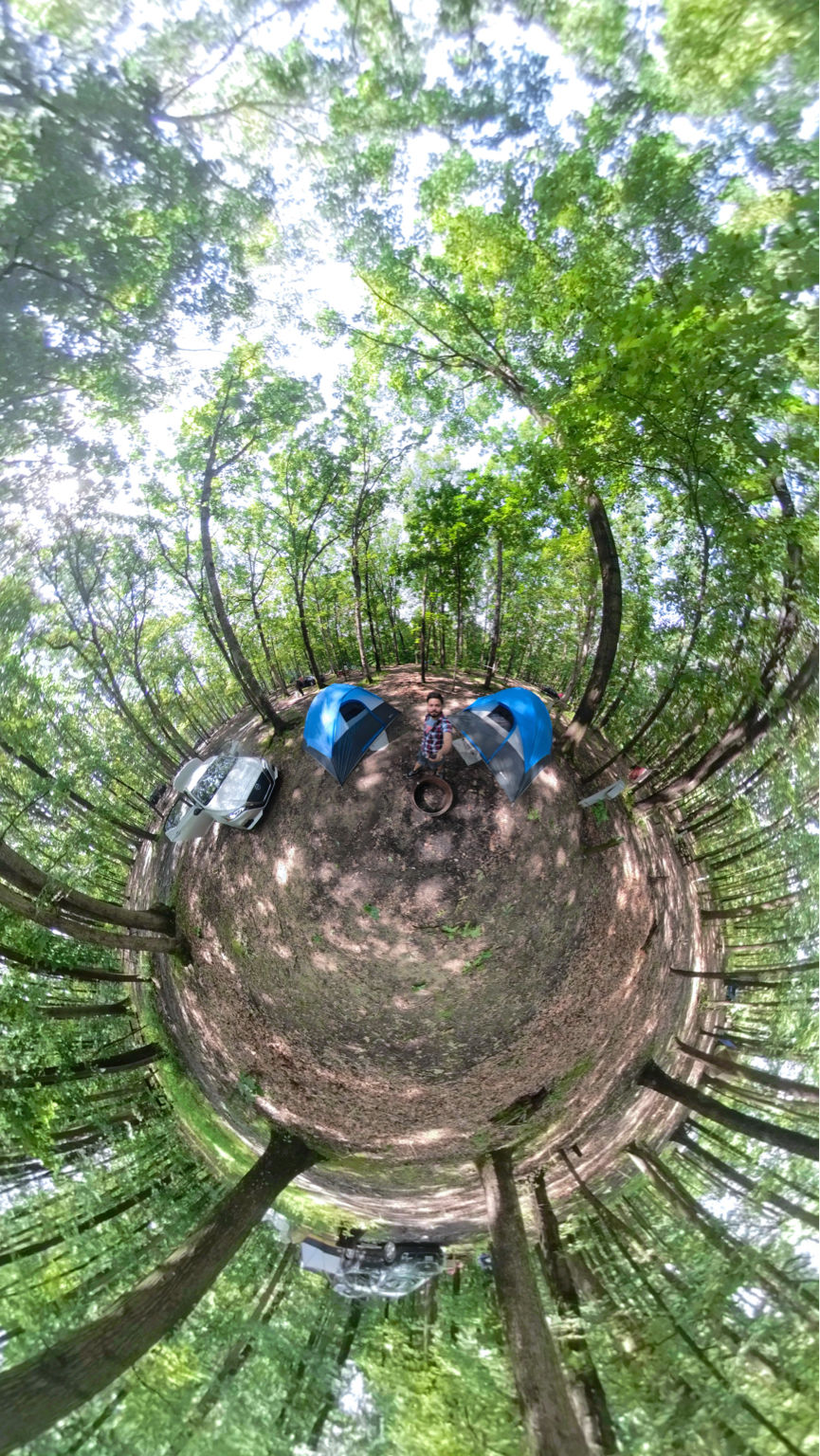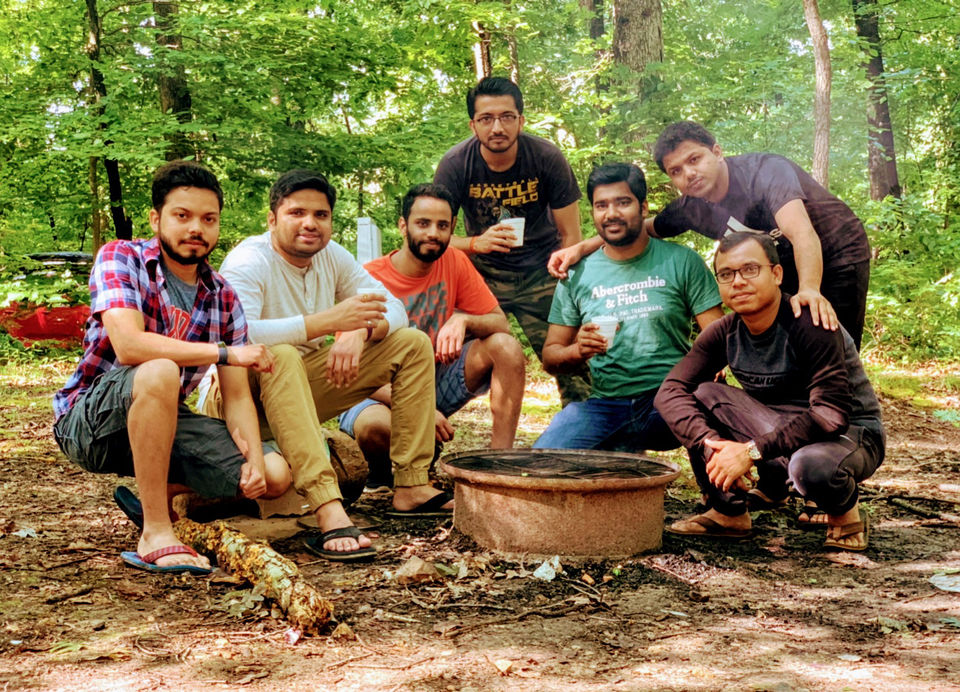 Campsite has basic facilities available like charging point,and also a swimming pool which operates (10-10) based on weather condition.It also offers beautiful cabins which are limited.Its surrounded by beautiful landscapes.
Had lunch and headed to explore some places near and around.
-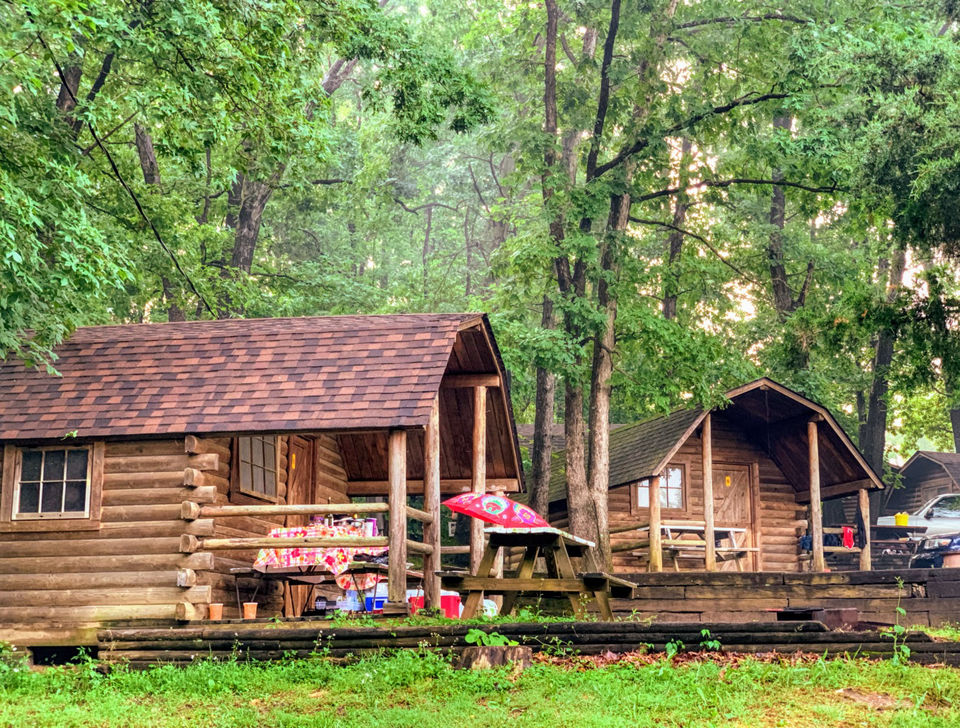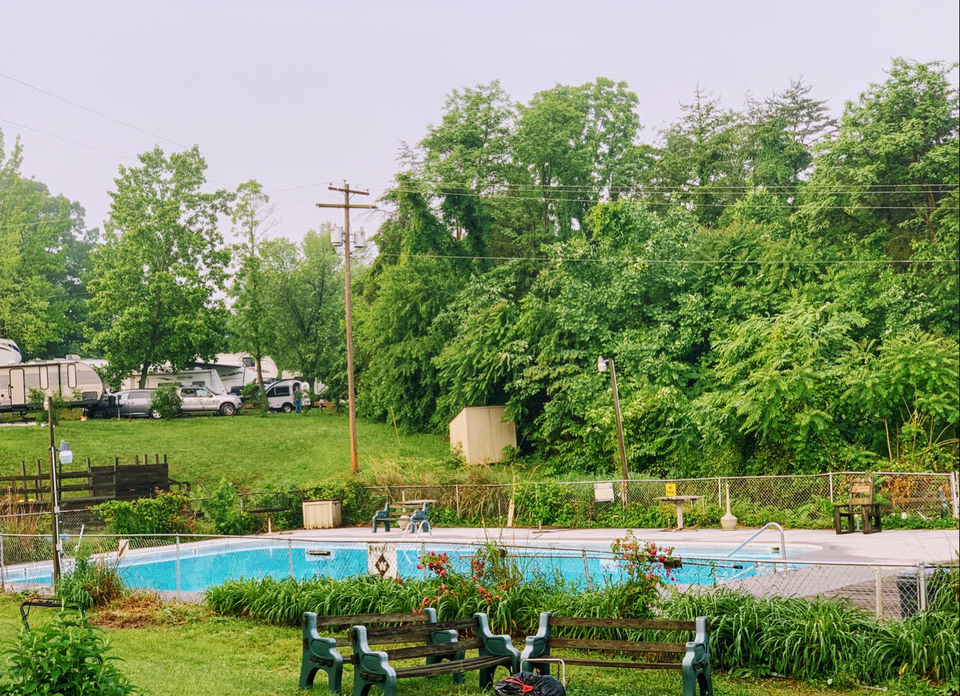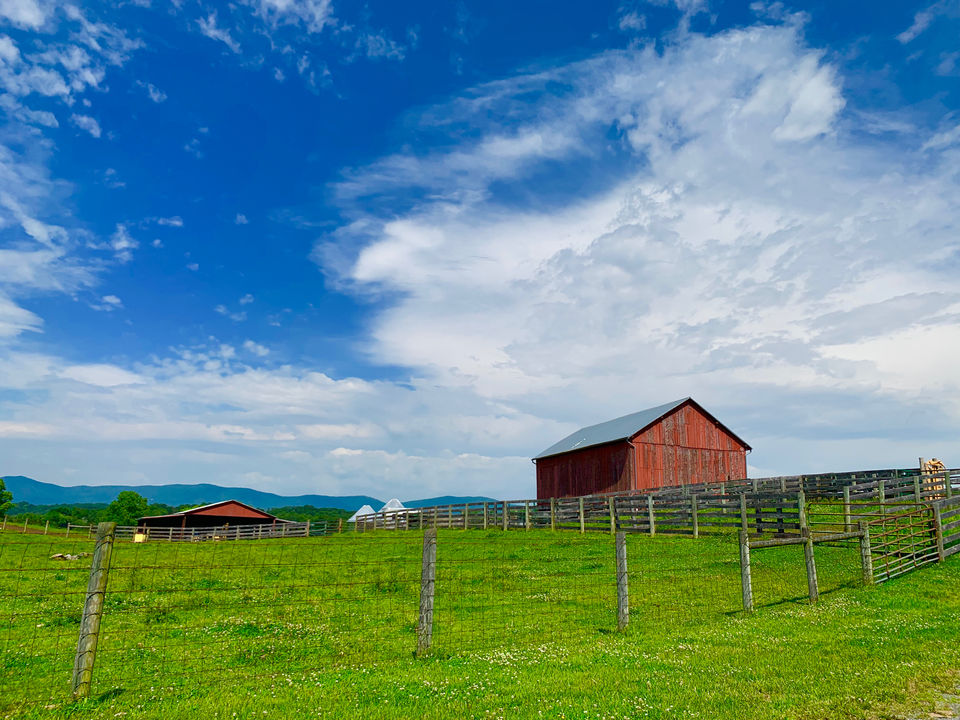 -
Lurray Caverns, 101 Cave Hill Rd, Luray, VA 22835
Its a beautiful cave which stretches 1.5 mile takes about an hour and half to explore. Although the entry fee is ridiculously high (Adult-$28), still the place is worth it. Facility was clean, and there are tour guide at each point which gives brief info about the structures , when and how it formed.
The structures were cool and the pool of water that reflects the formation was awesome.Cave was wet and damp and need caution.Avoid touching the stalagmite and stalactite as it will slowdown its grow.
One can visit Car and Carriage Caravan Museum on way back, which comes as complementary along with admission ticket to caverns.
Caves tend to be cold, so dress warmly. The caverns were very unique and it's a one of a kind experience! I'd recommend you go visit!
-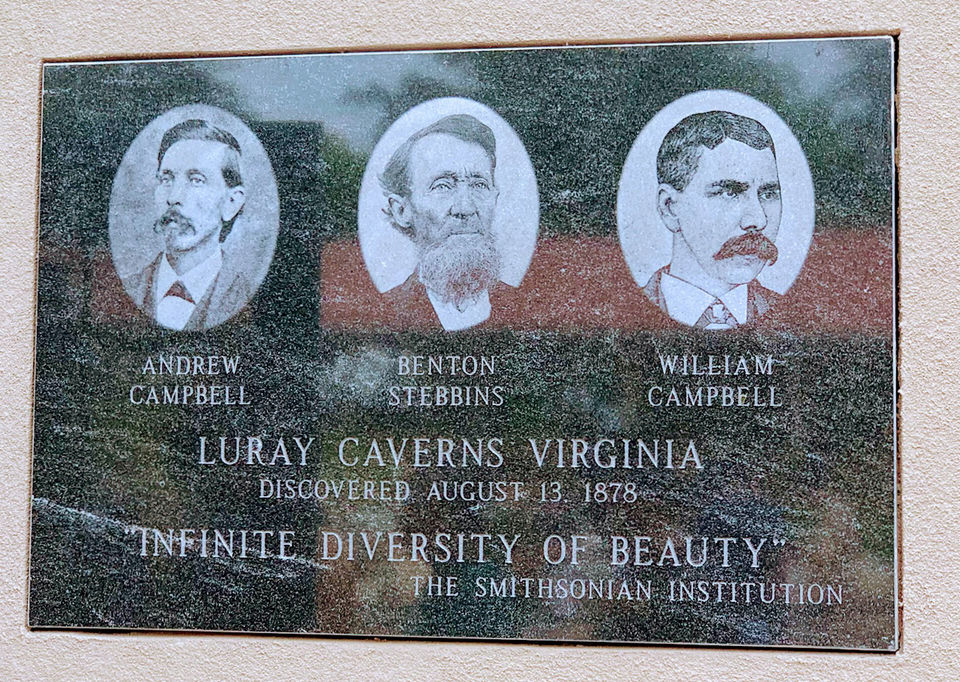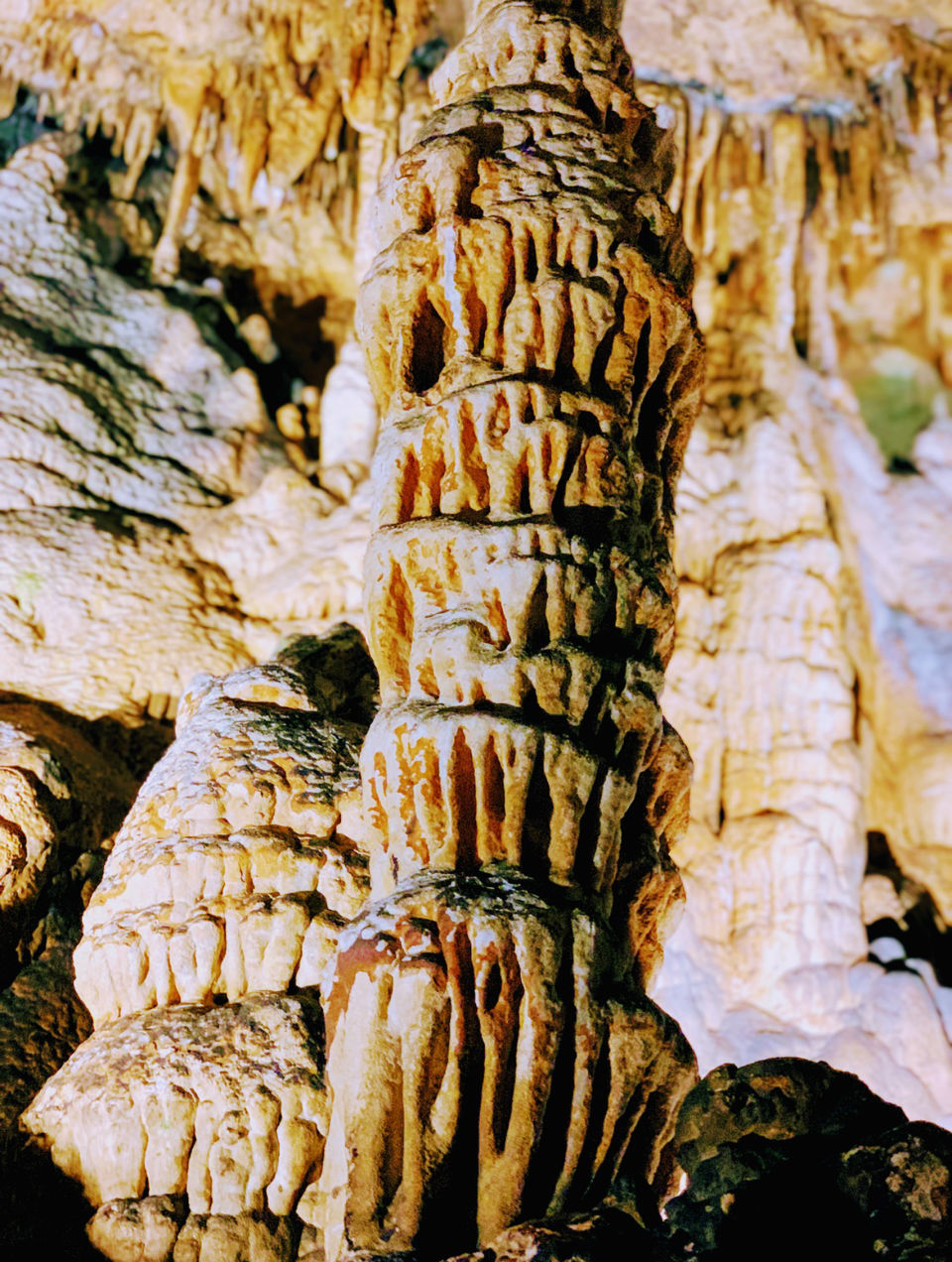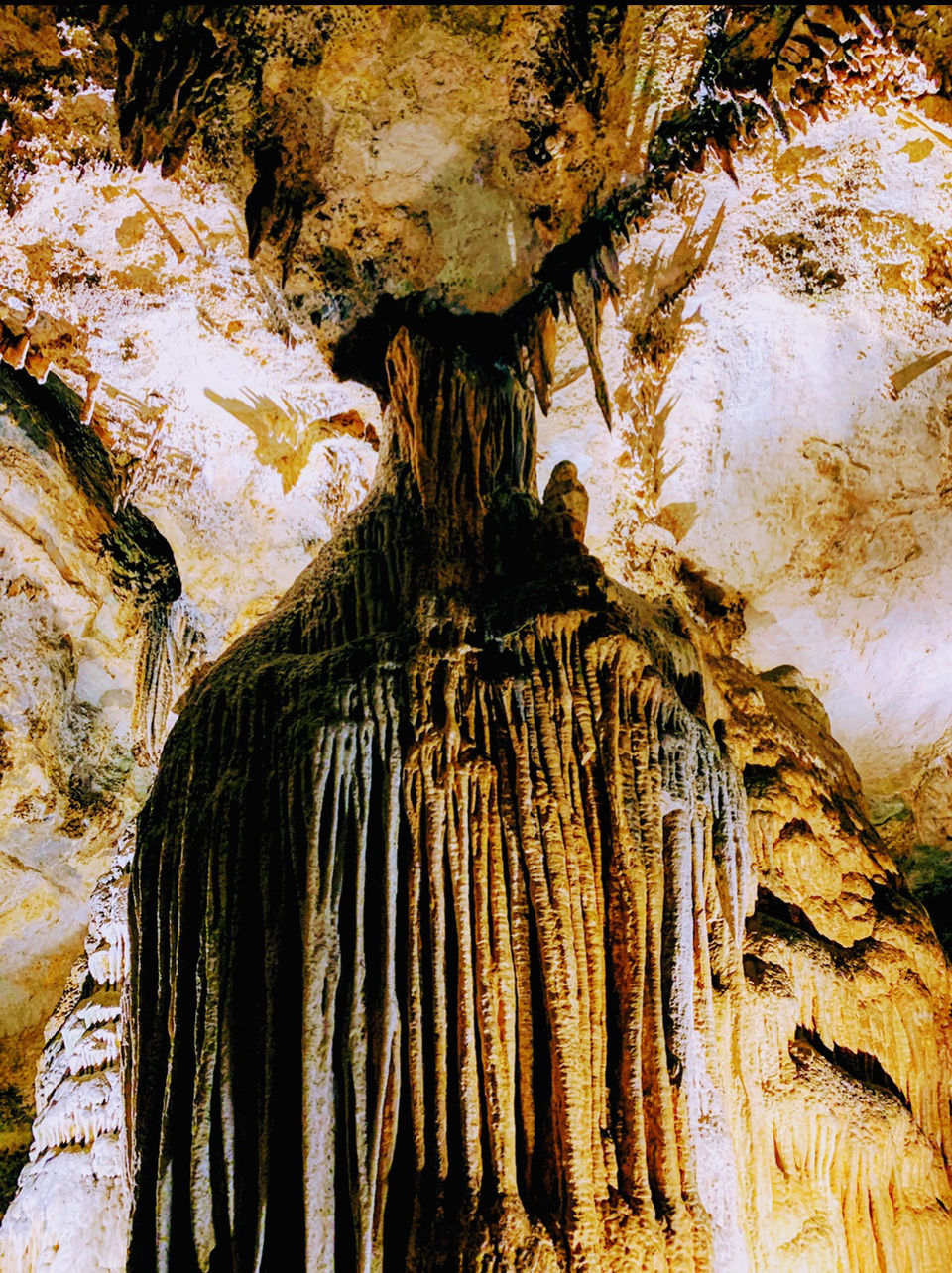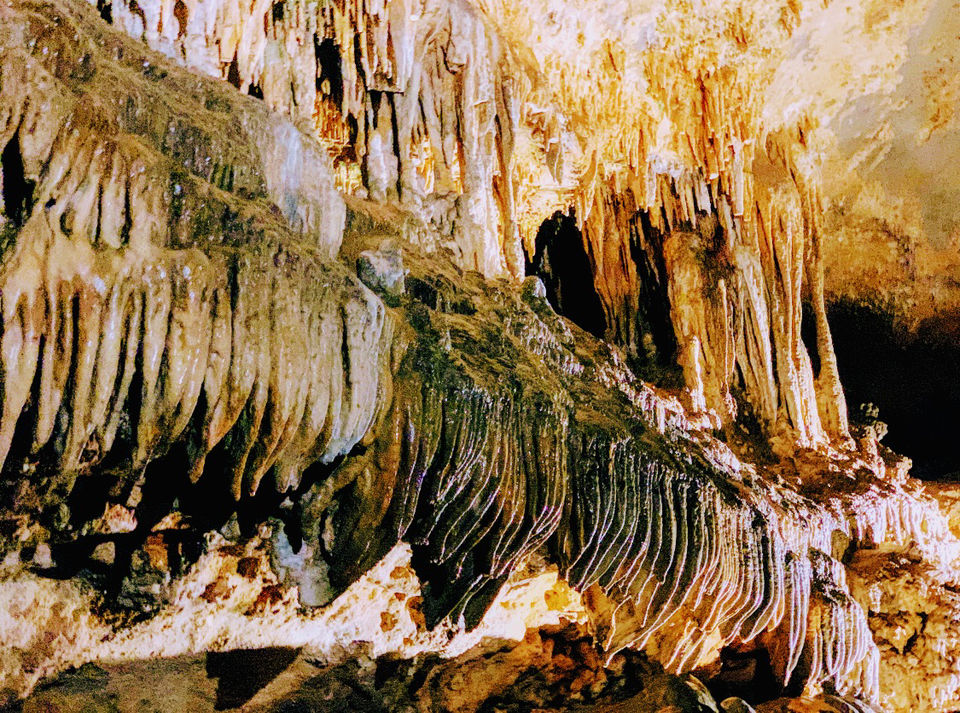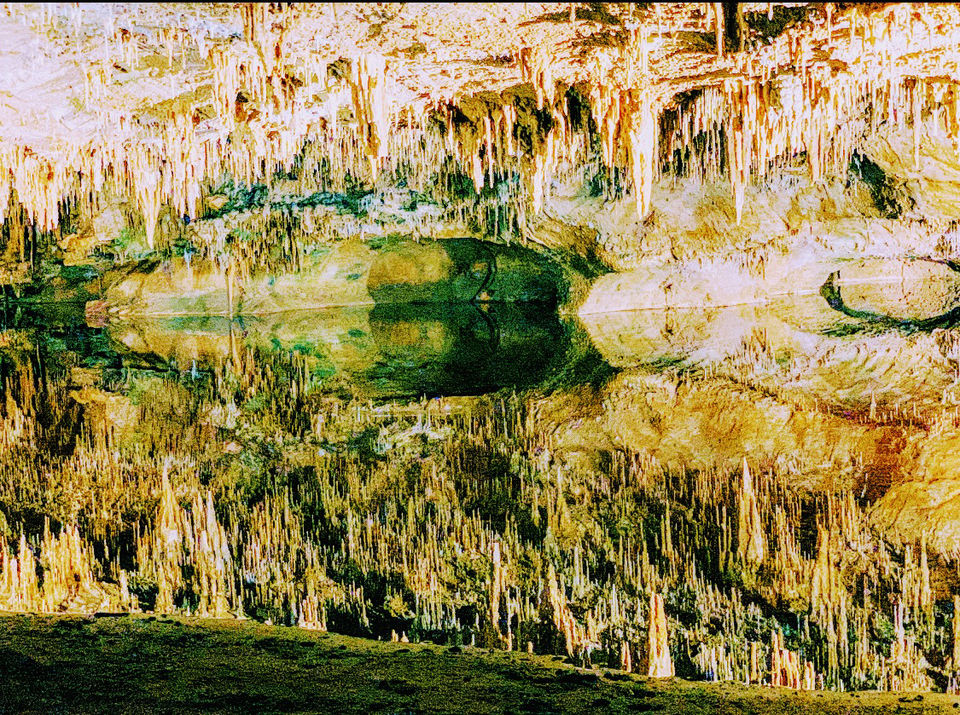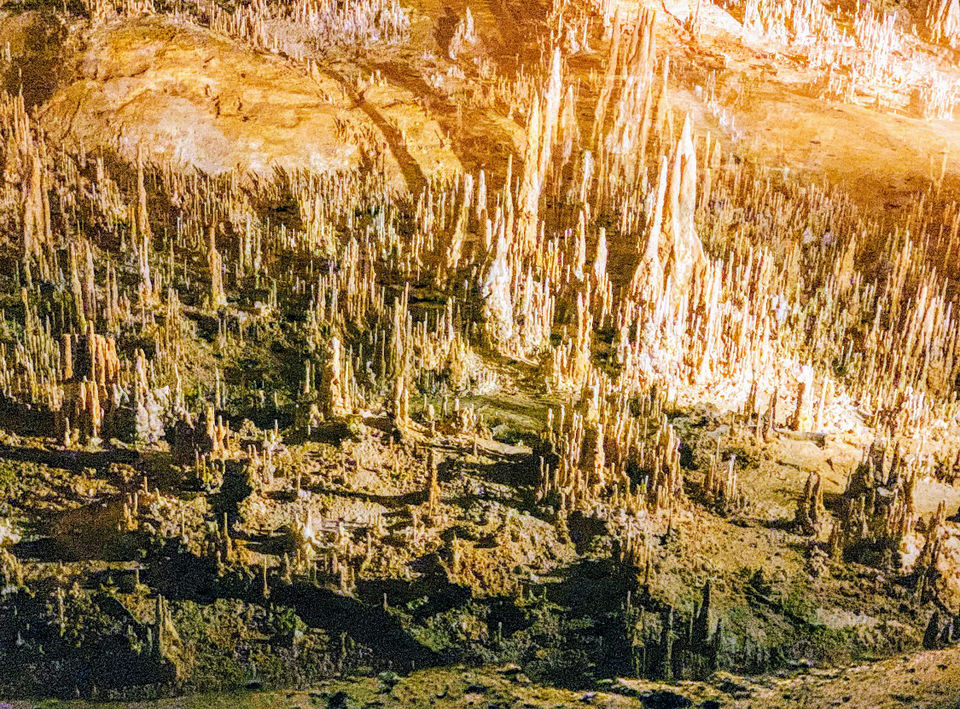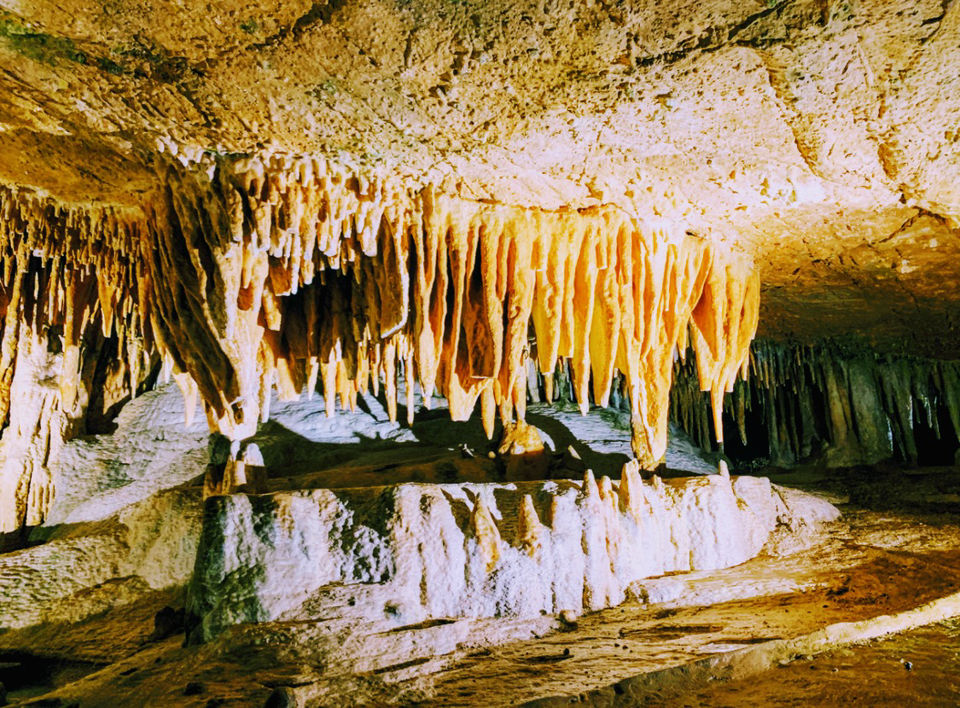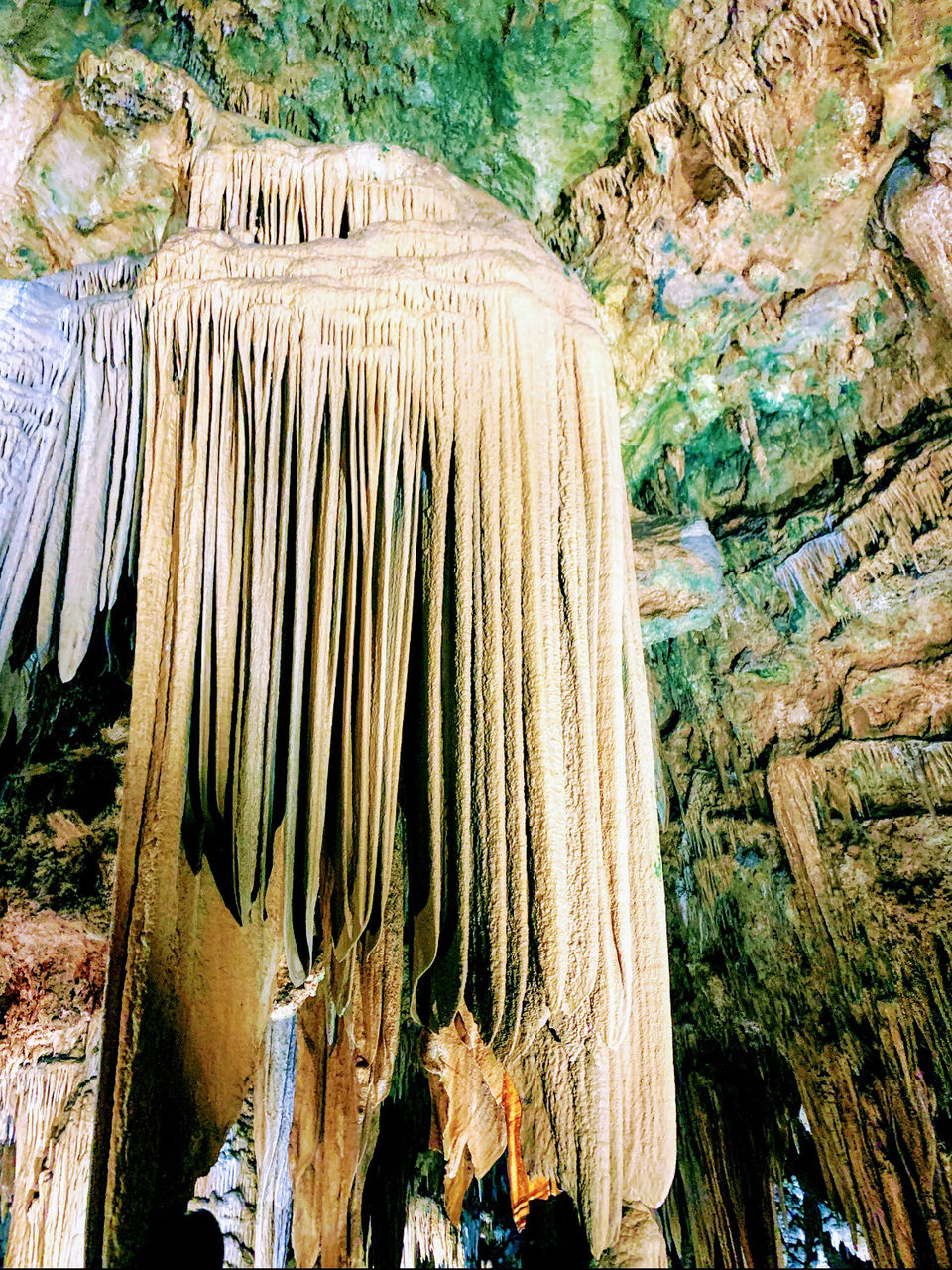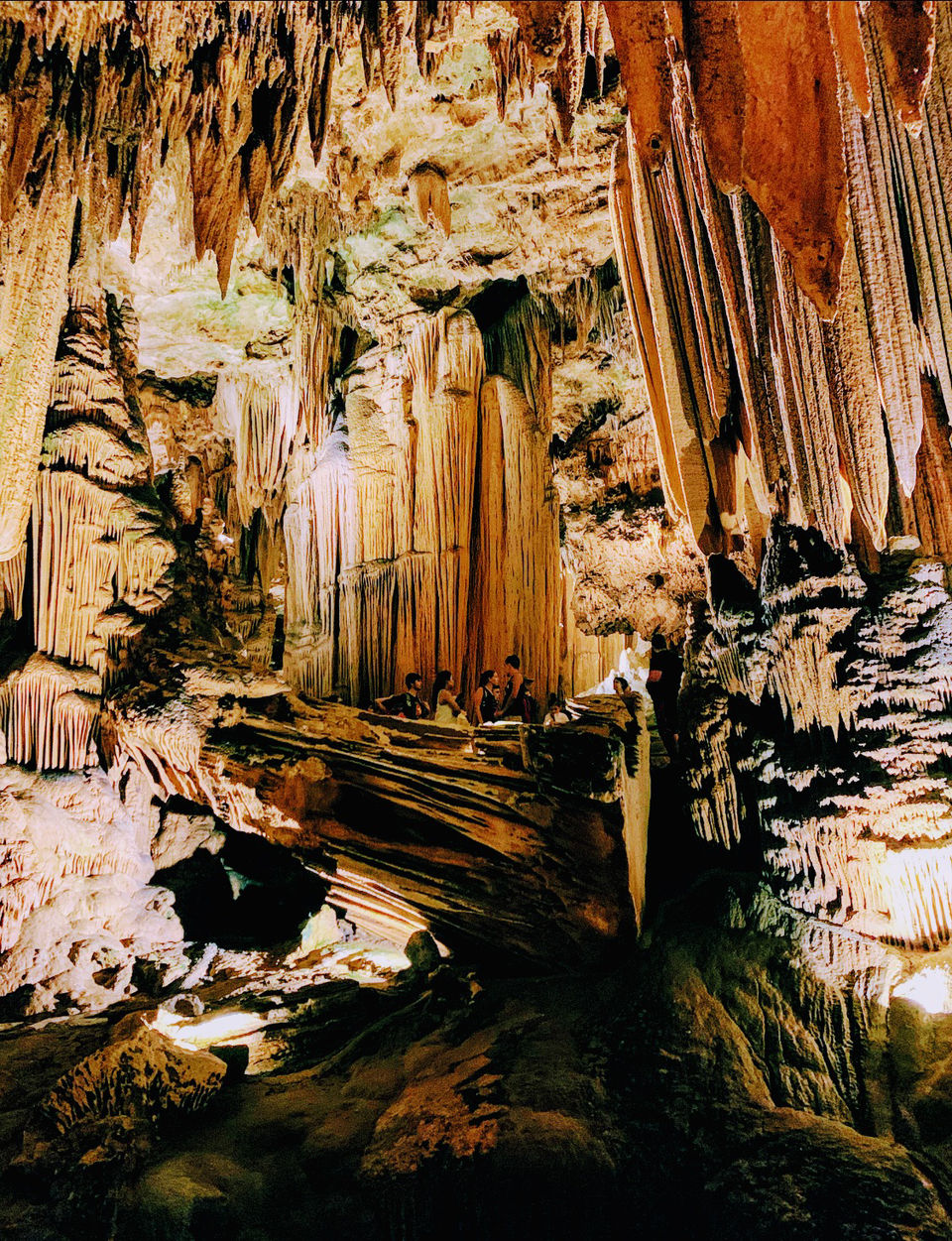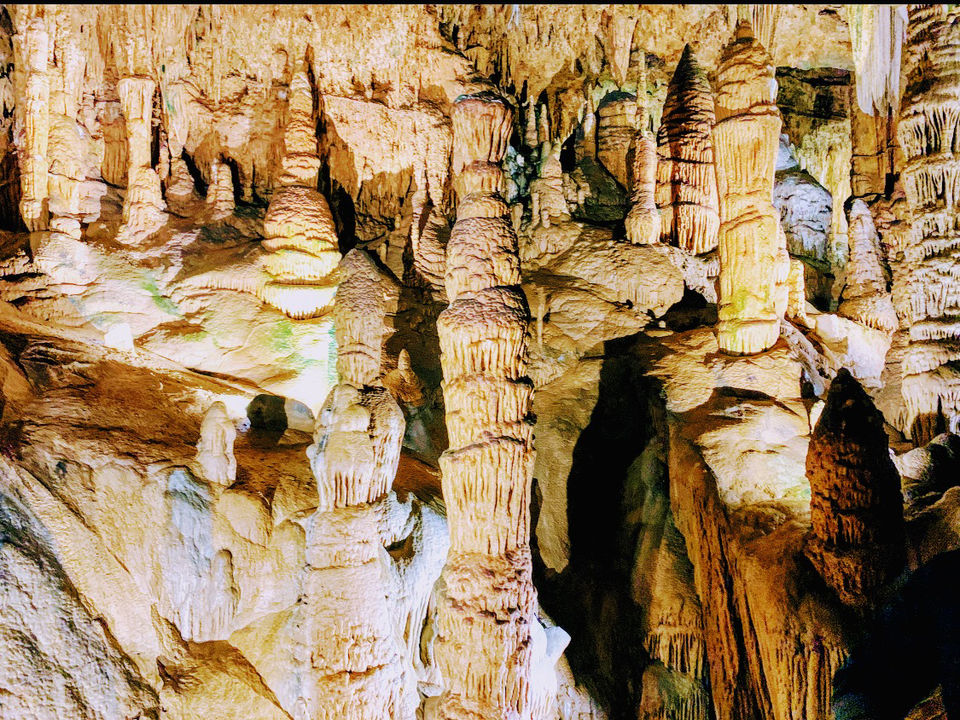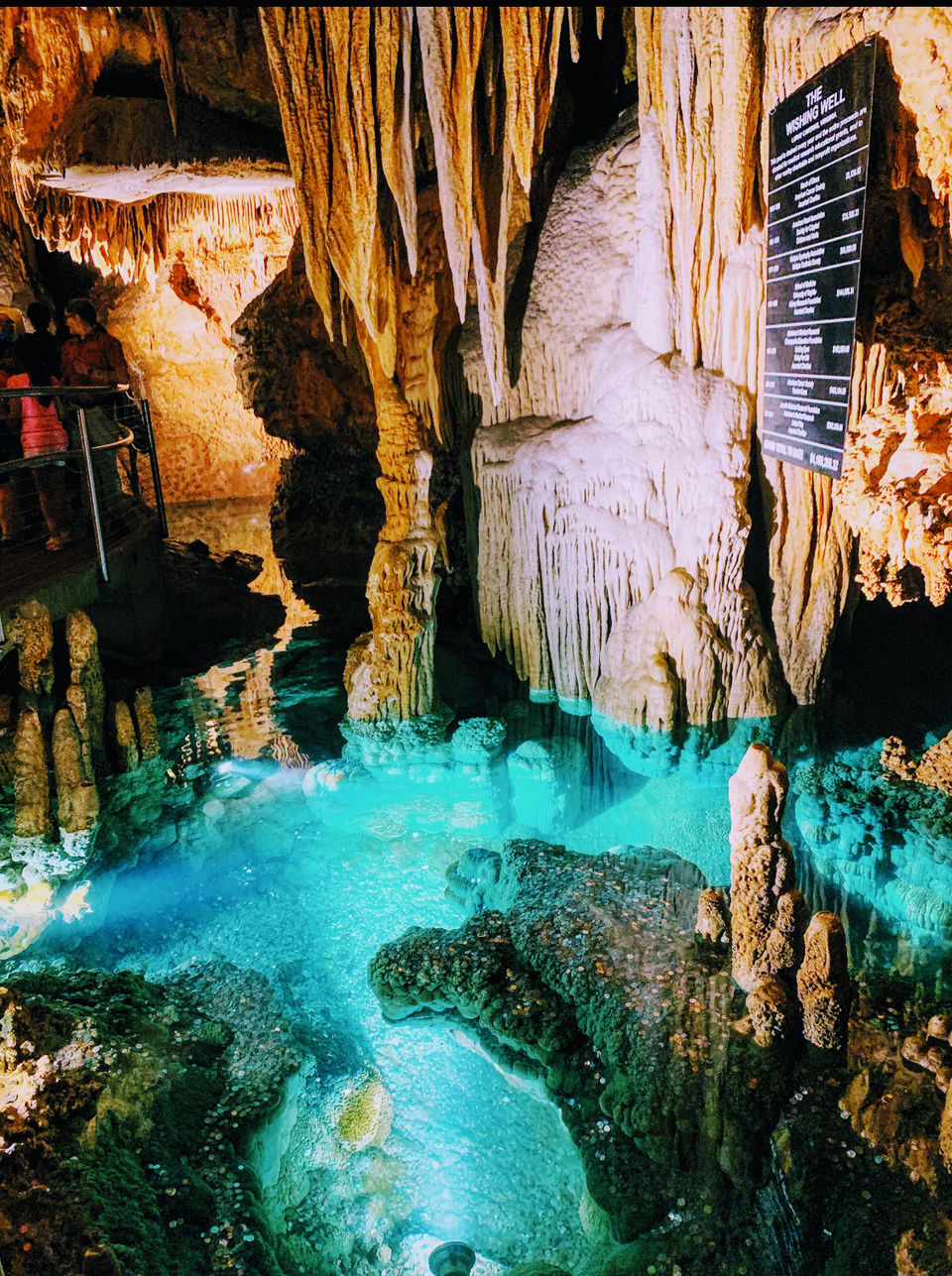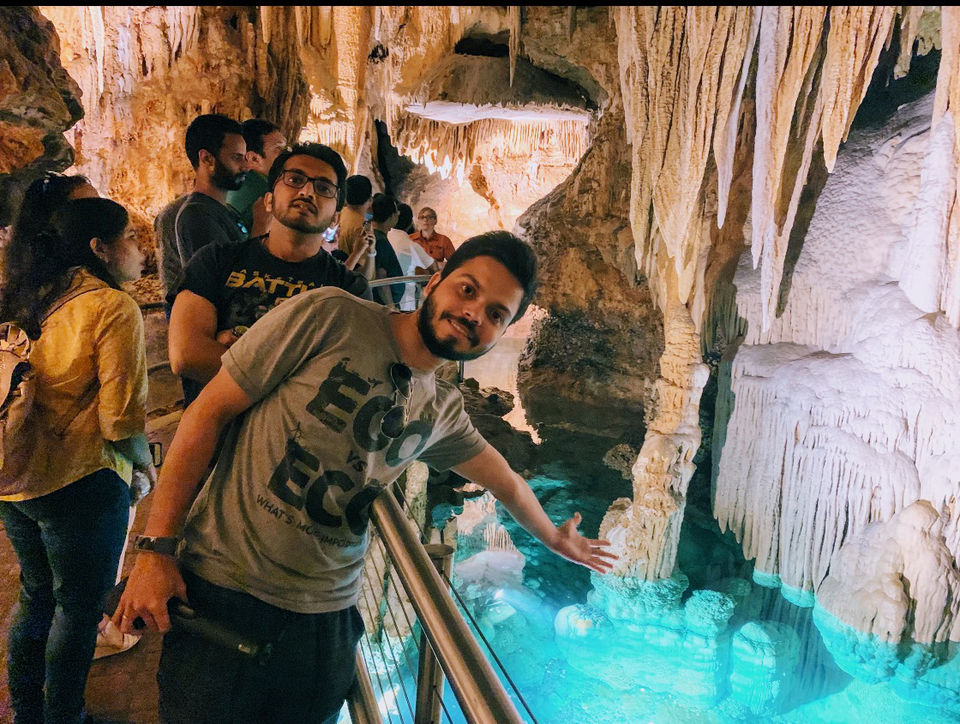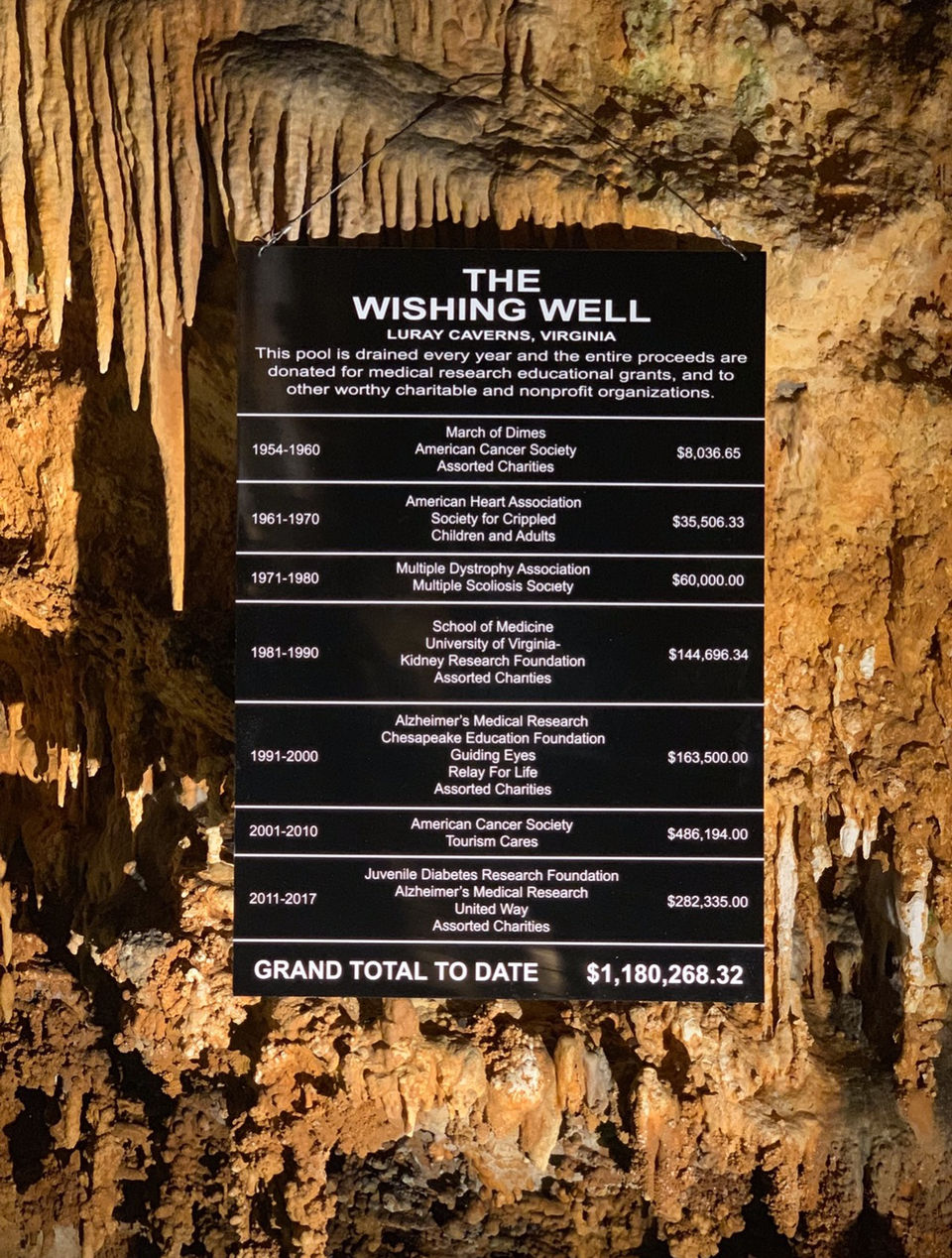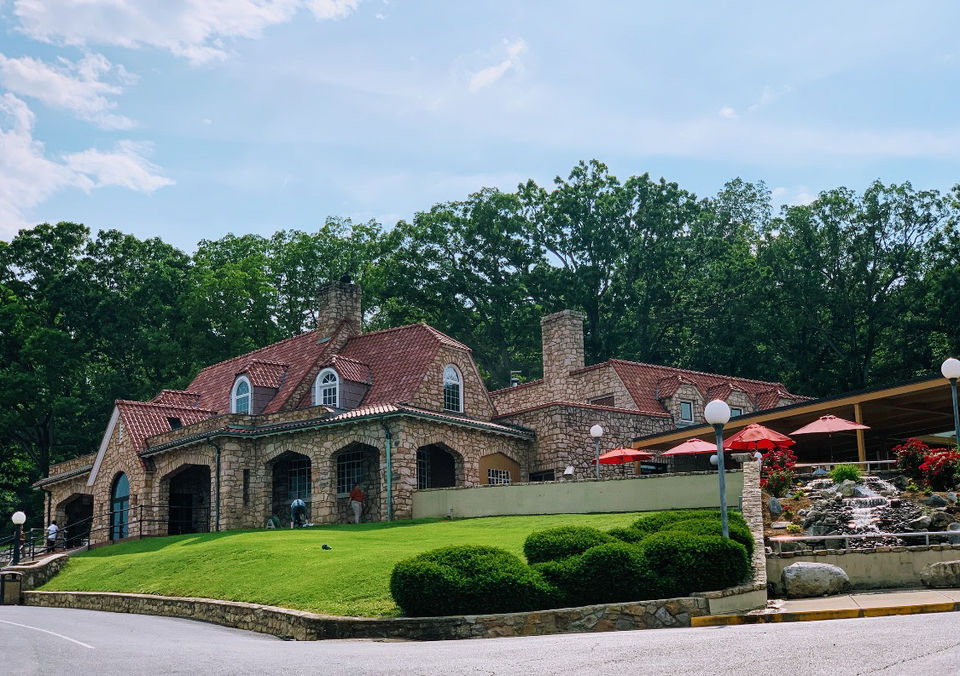 -
Have you ever camped out during thunderstorm?
After visit to cavern, we headed back to camp as thunderstorm was predicted. Lucky to get back to camp just before it started pouring.Loving every minute of it. Rolling thunder in distance is soothing.That is until the wind gets its pace. It was gusting and tent started swaying back and forth.
Perfect for snacks,coke and music time.Rain stopped not before too late and we able to light up the fire and made delicious food (Courtesy - Adarsh Singh).
On that note, it's time to go to sleep under rumbling thunder.
End of day 1.
-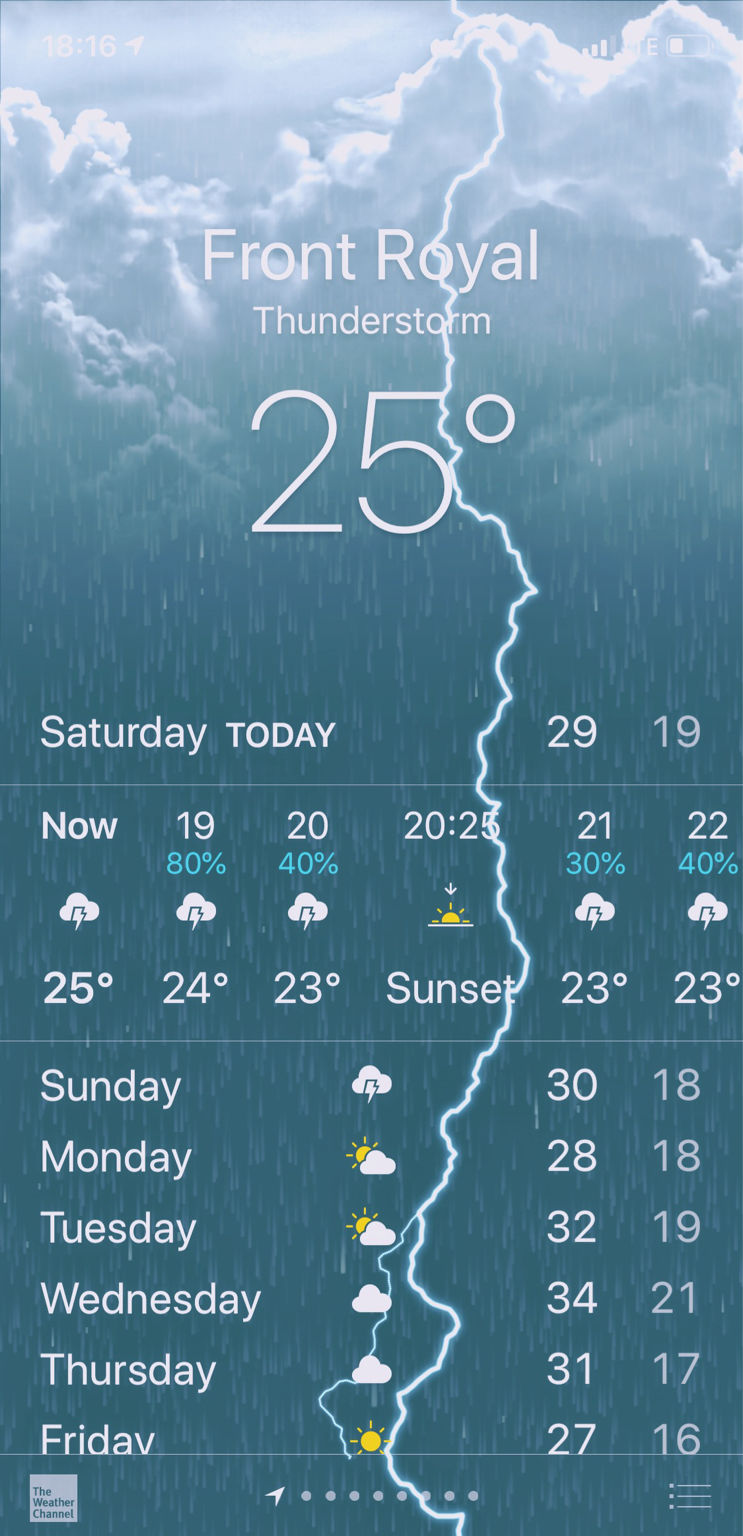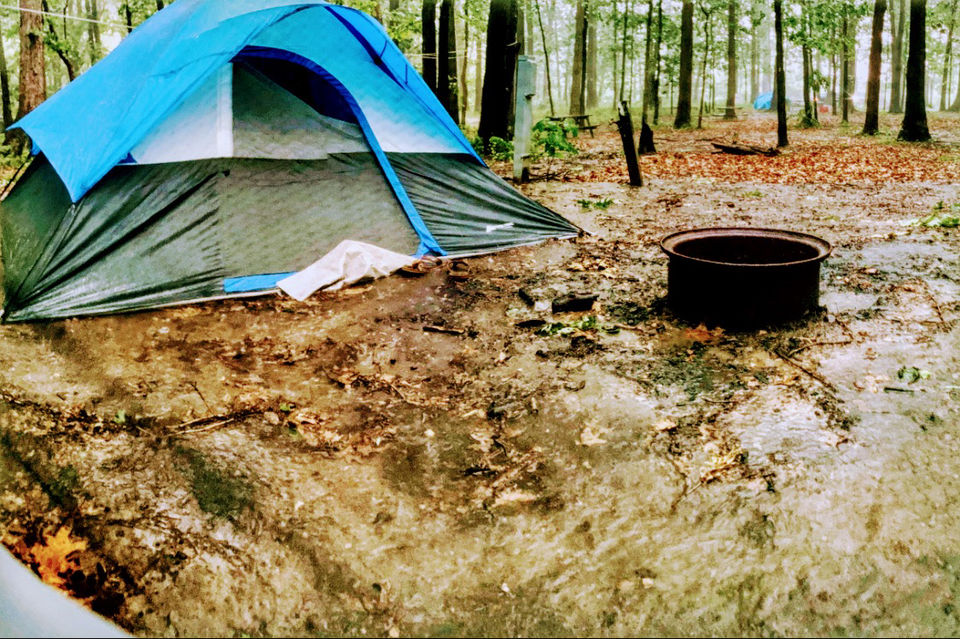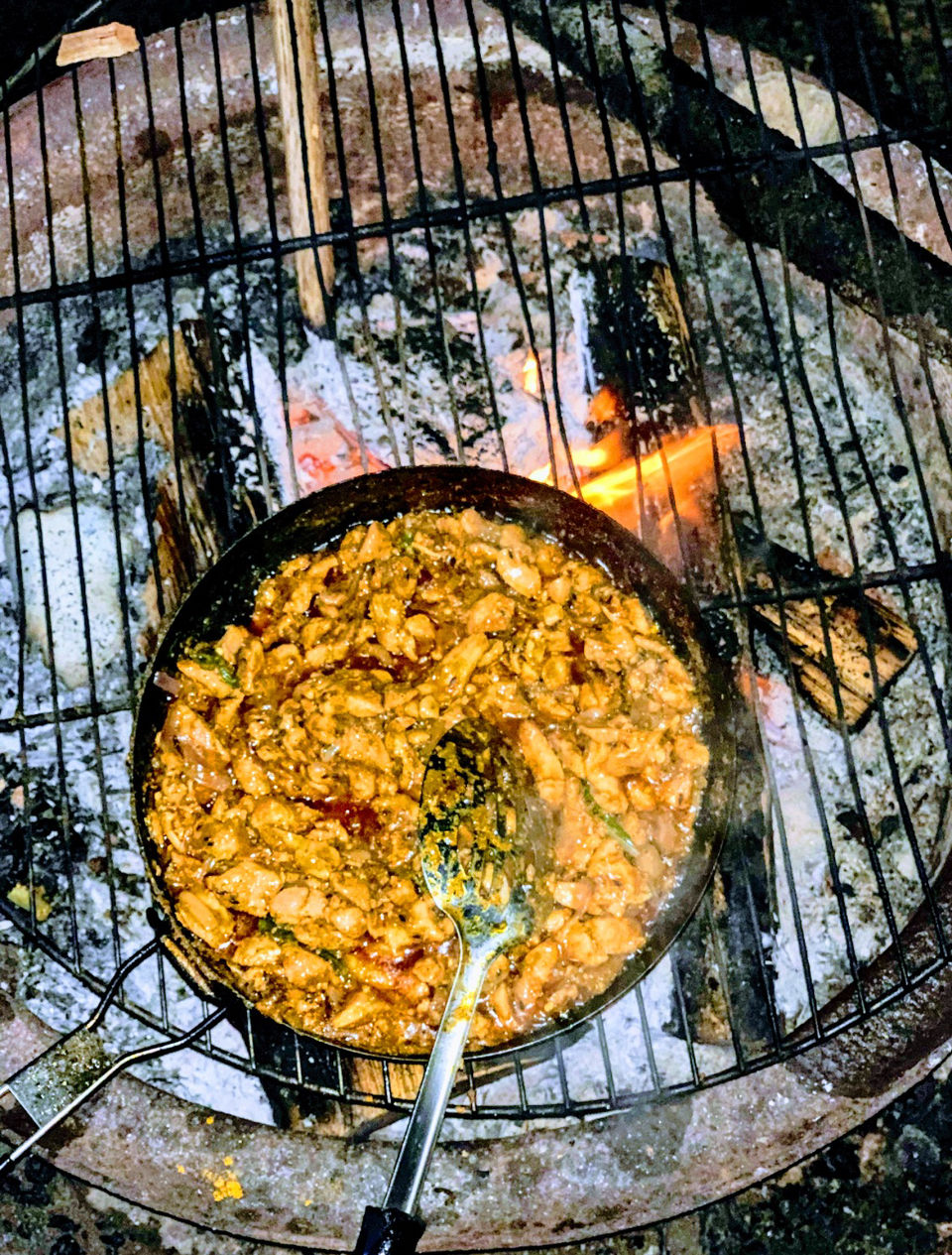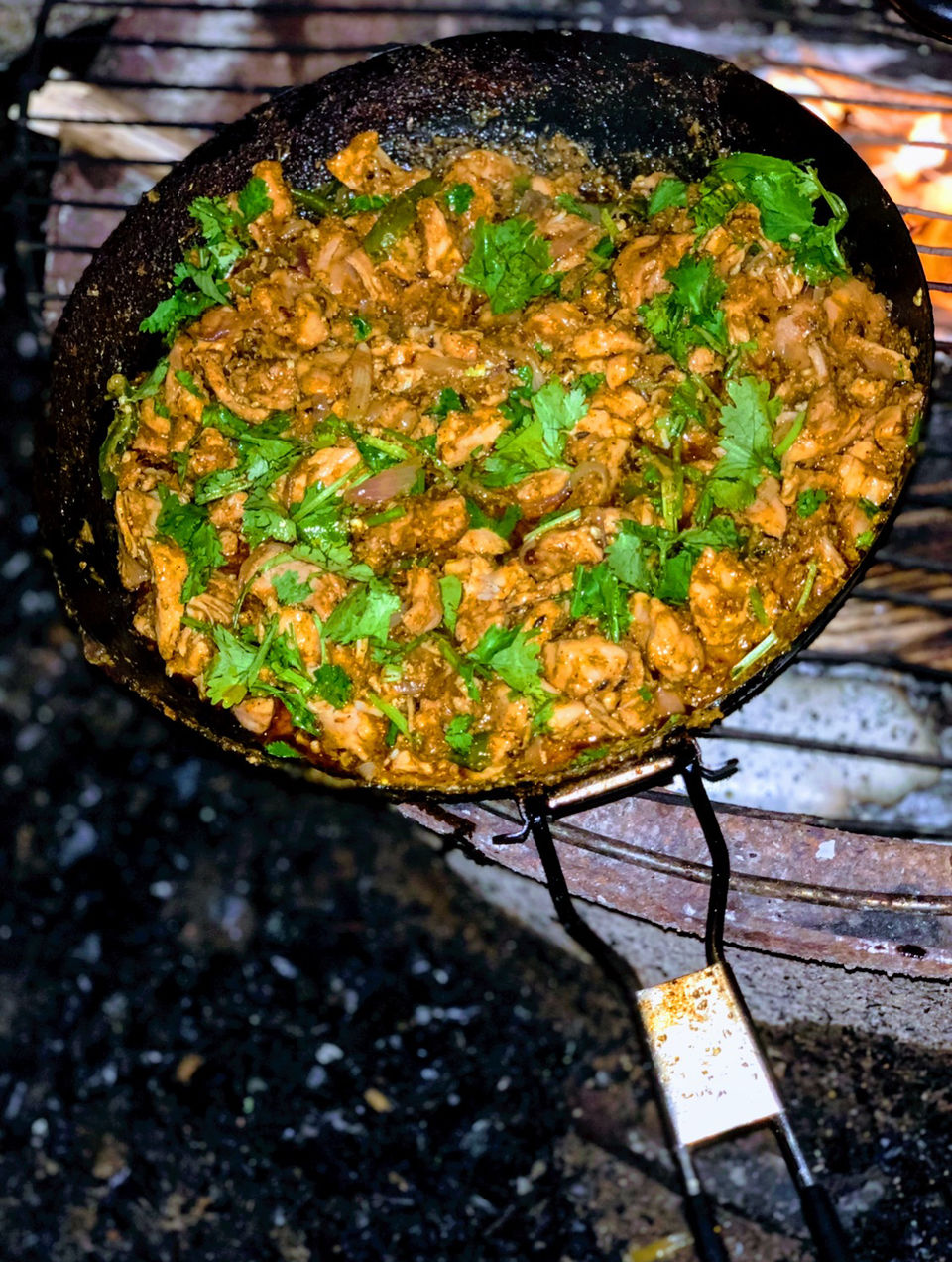 -
Fresh Morning, Fresh Day
The Trailing Day, started with tea and breakfast.
-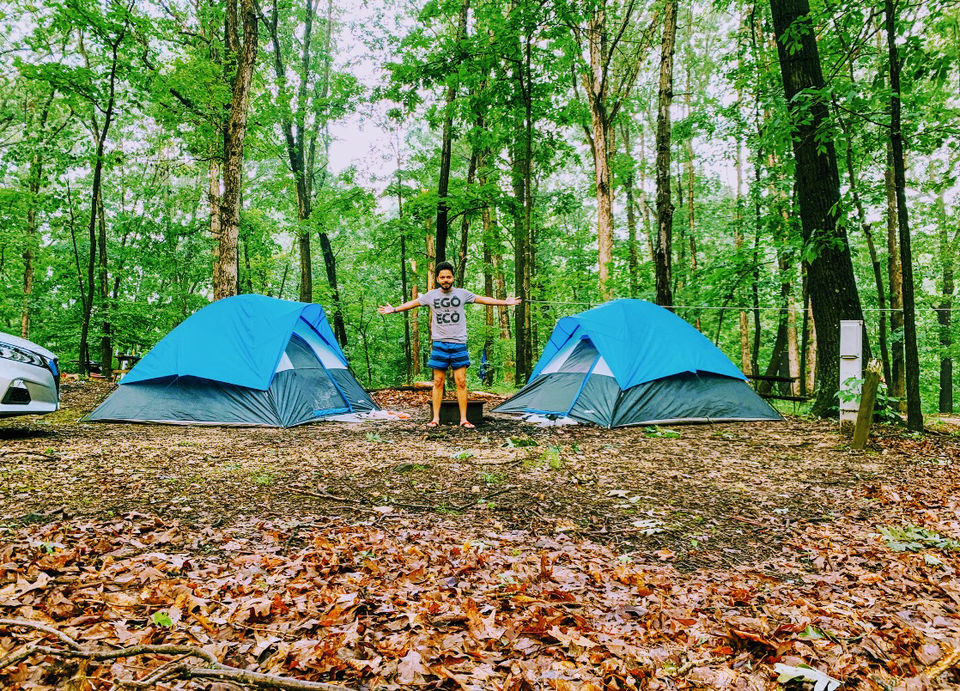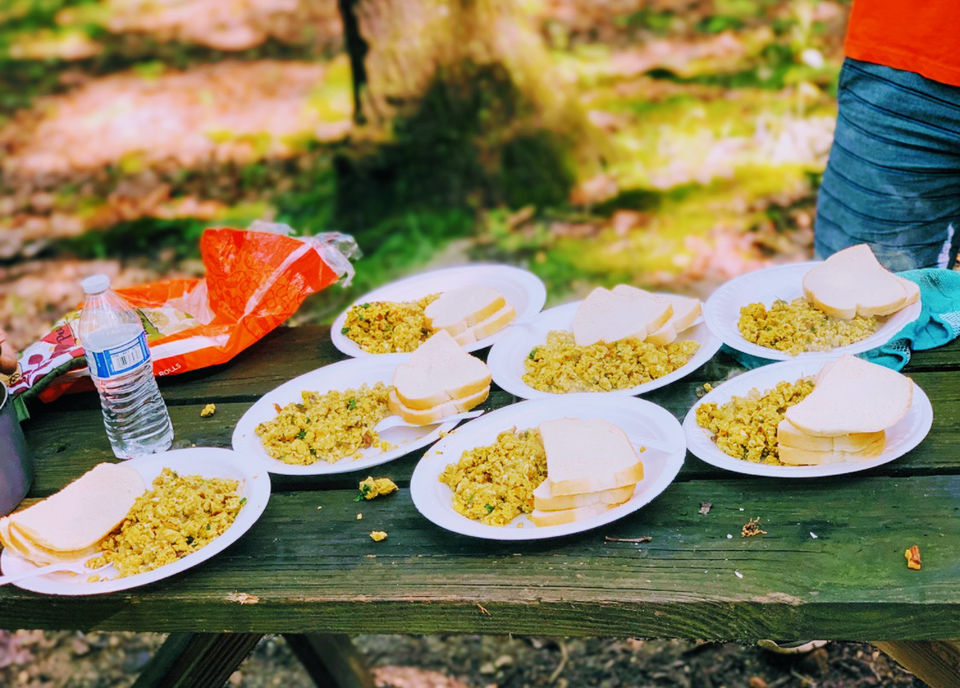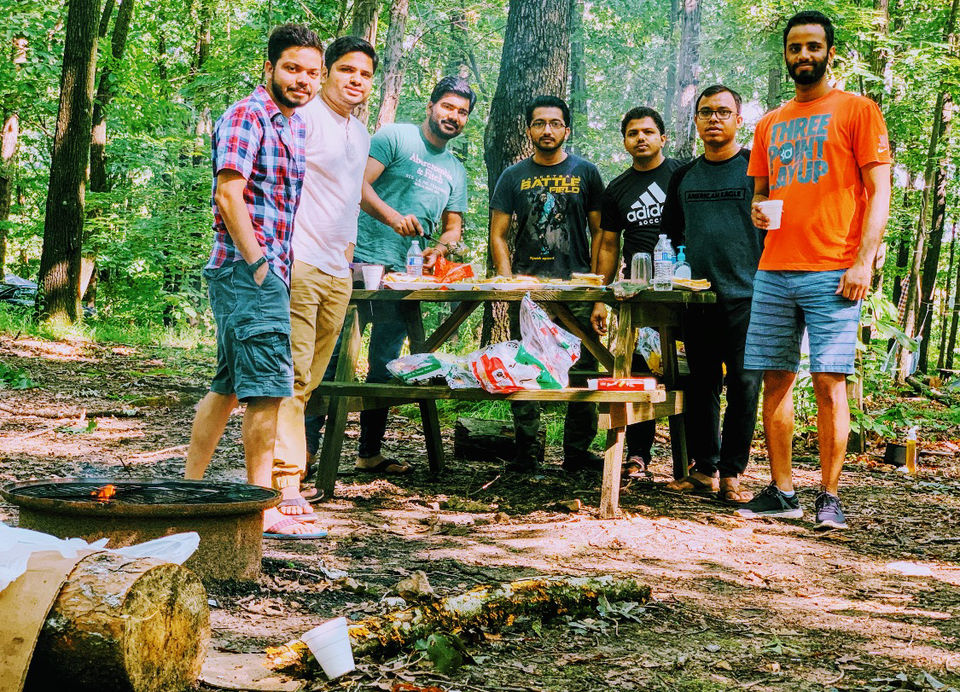 -
Freshen up and headed for first trail of the day through Skyline drive.
1. Upper Hawksbill Trailhead, Robertson, VA 22835
Easy
Its little over 2 mile out and back trail,opens up to amazing view at top. The view from the summit is worth the hike.If anybody want tranquility,better reach spot early morning.
-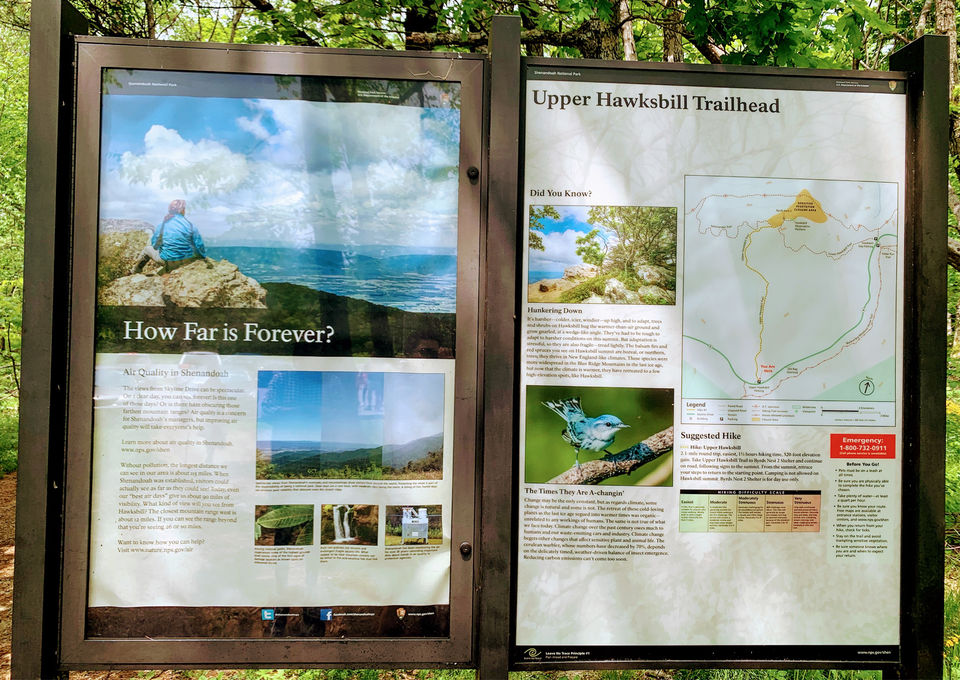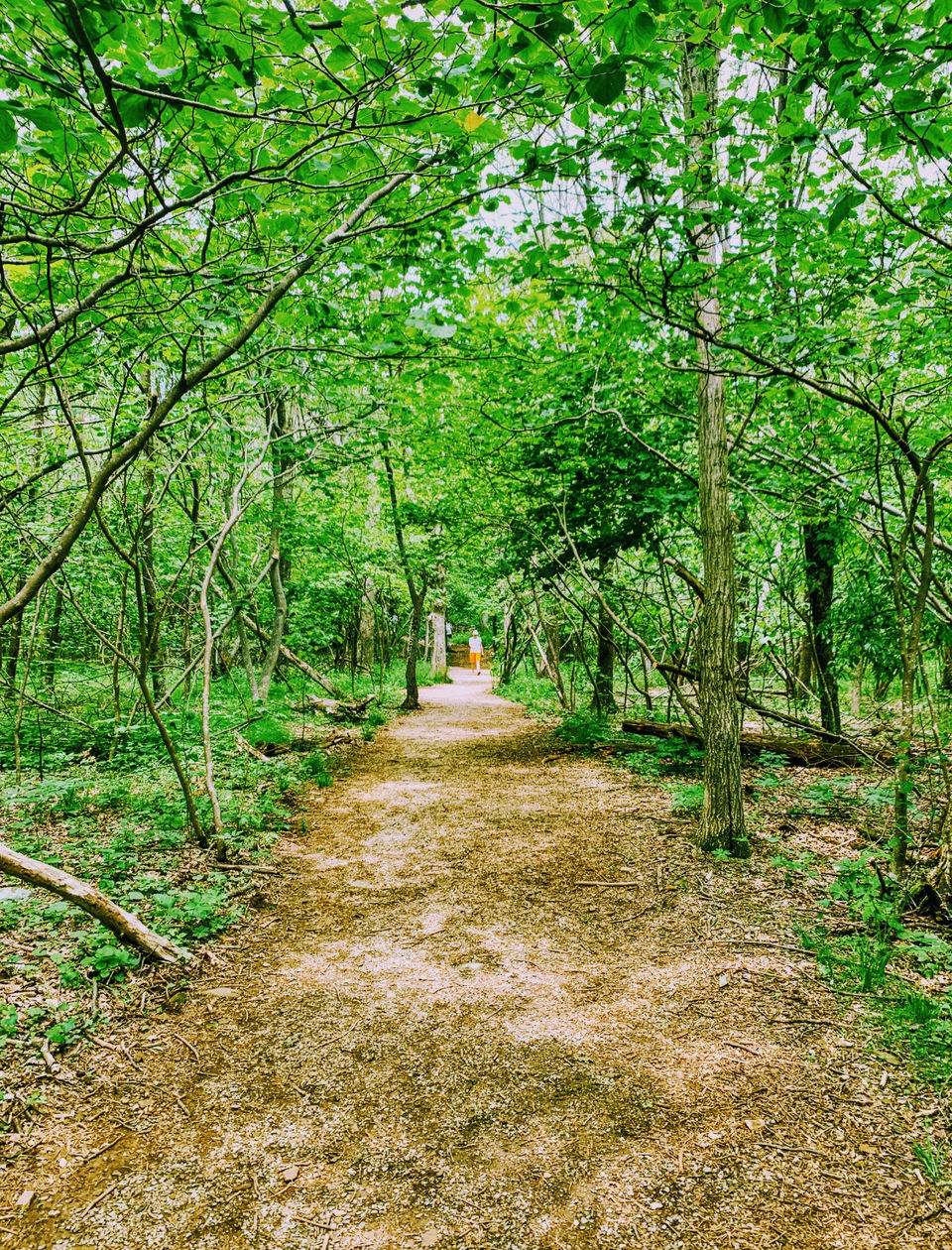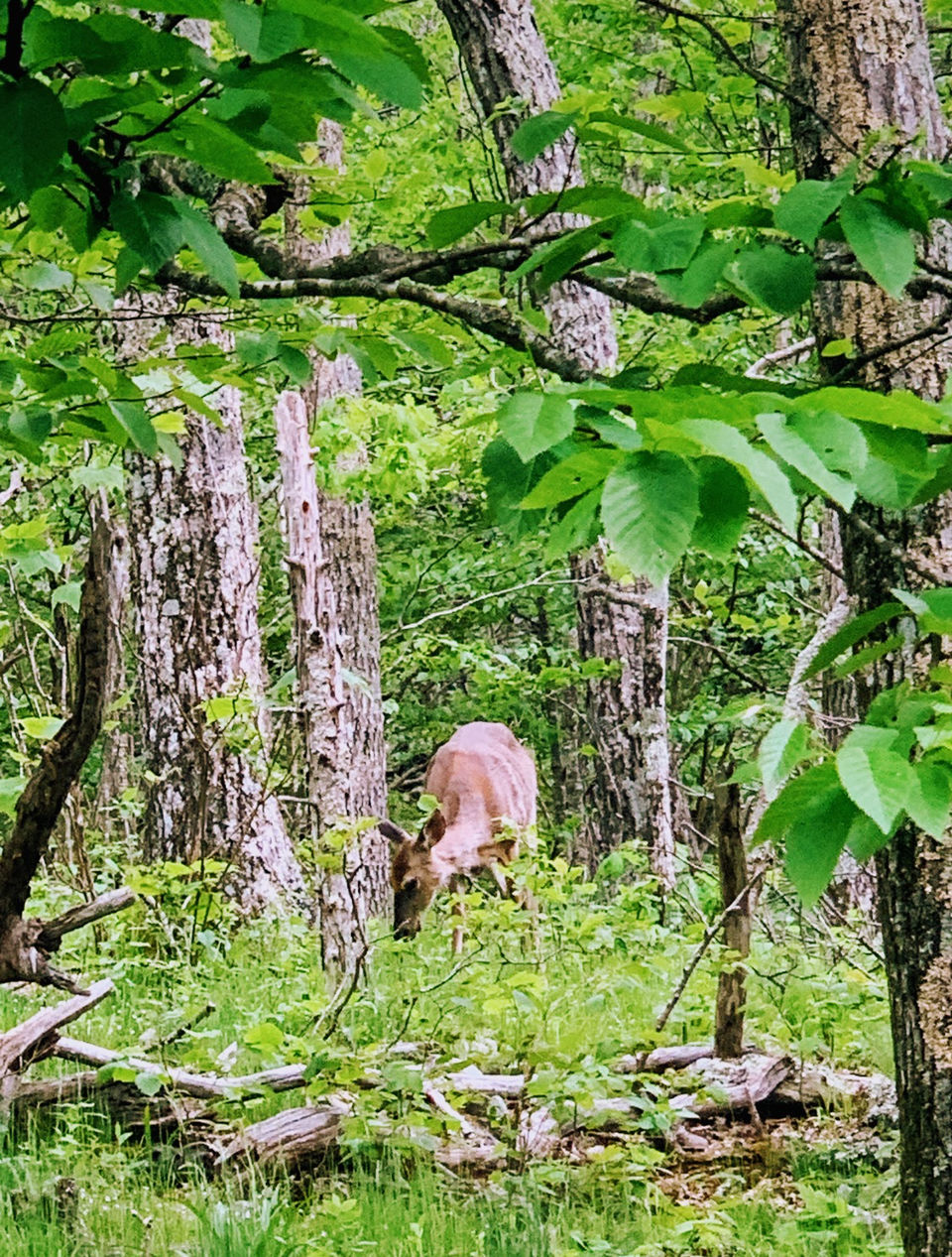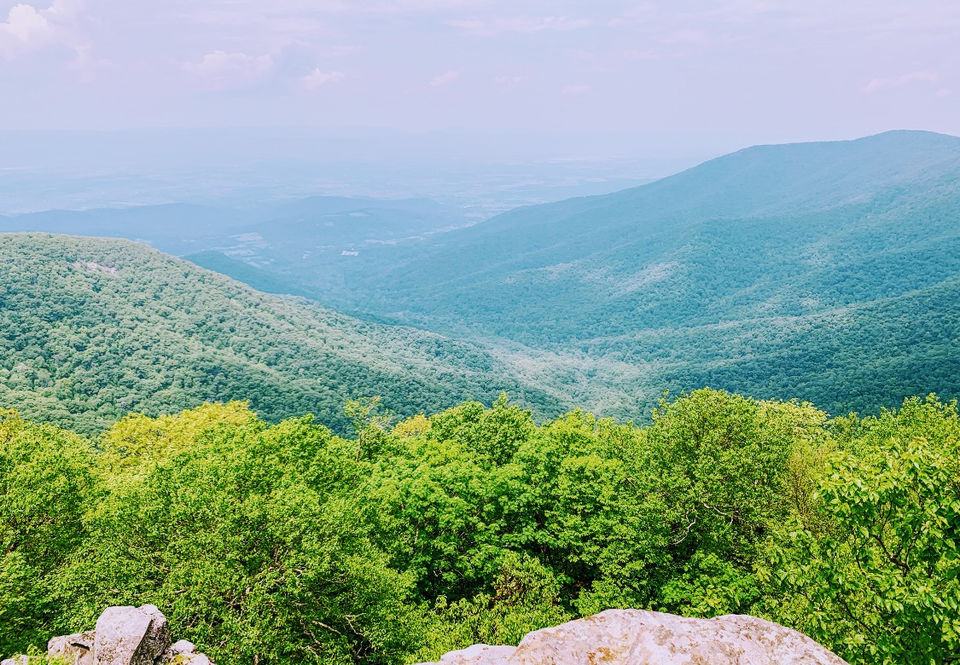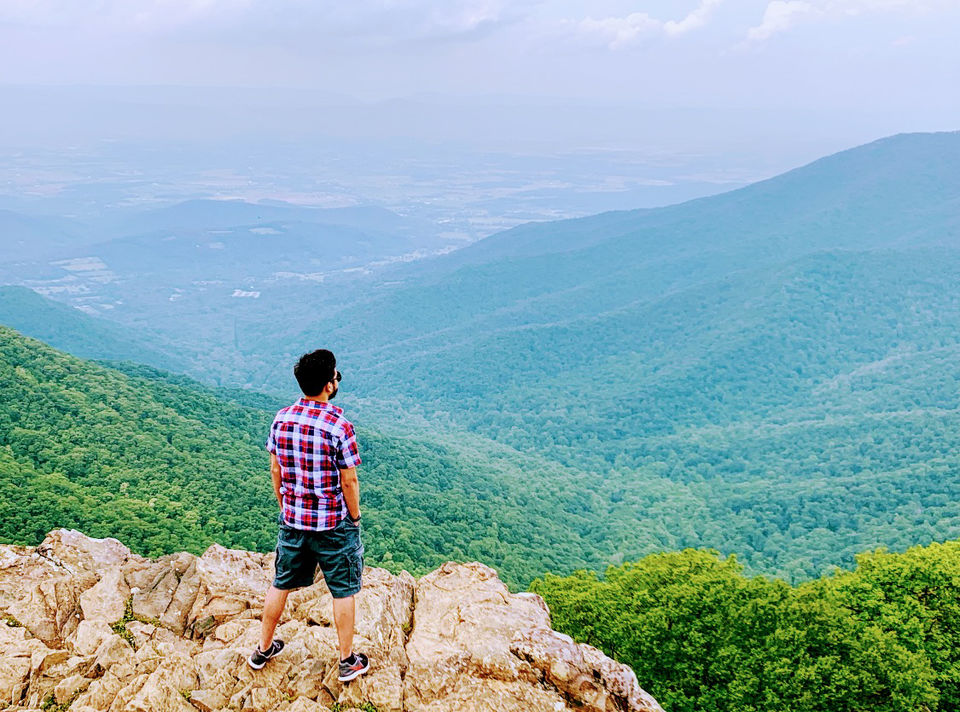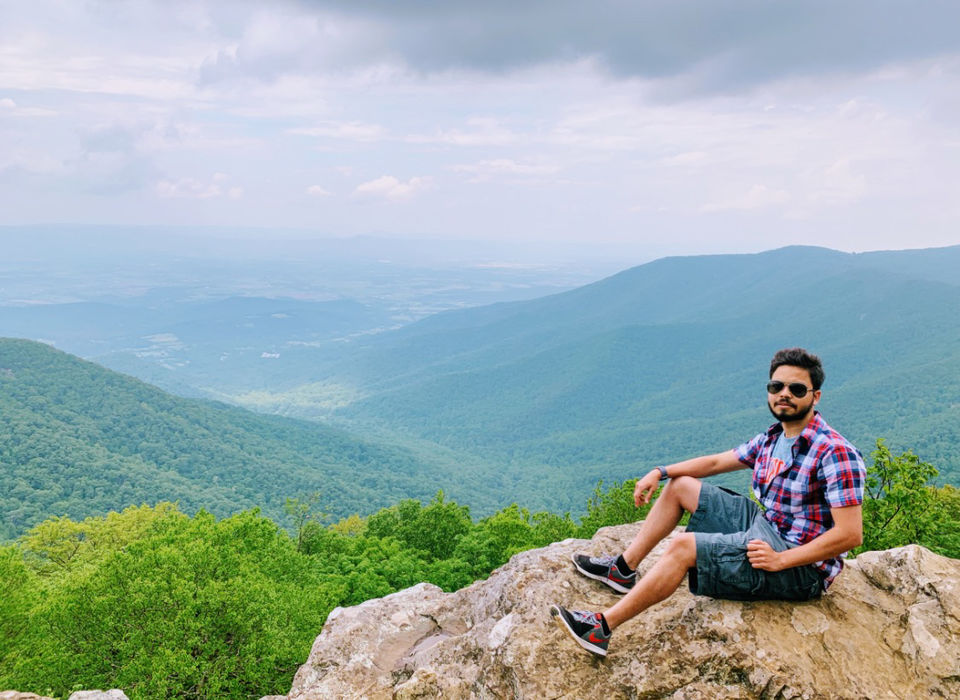 -
The bear story
On the route,we are lucky enough to encounter a black bear.They are shy and timid animals. Black bears are naturally fearful of humans, so it's not wise to surprise a black bear.
-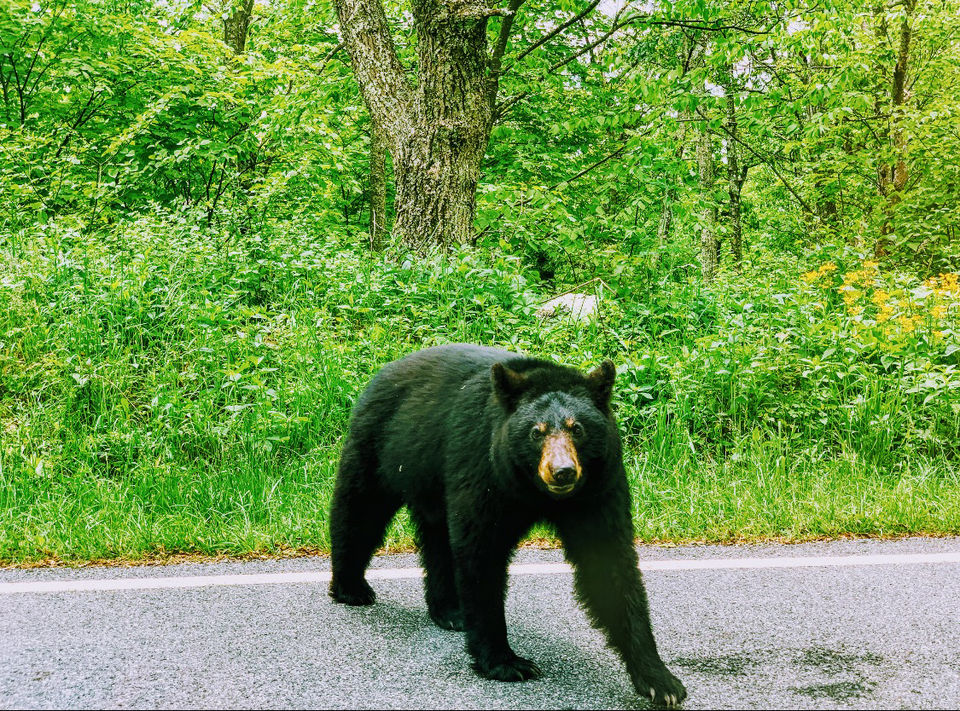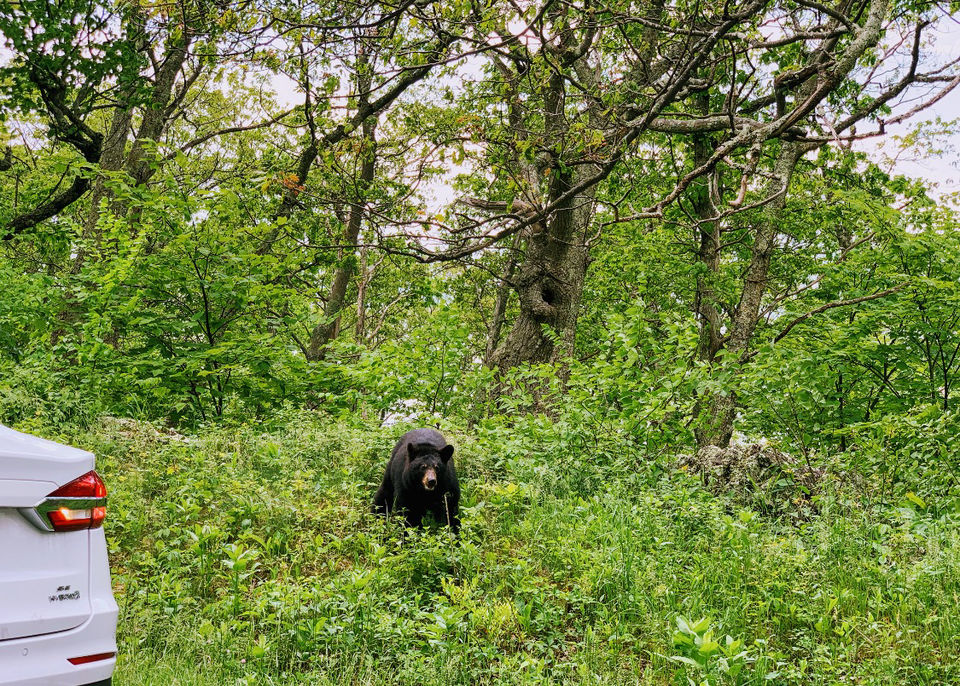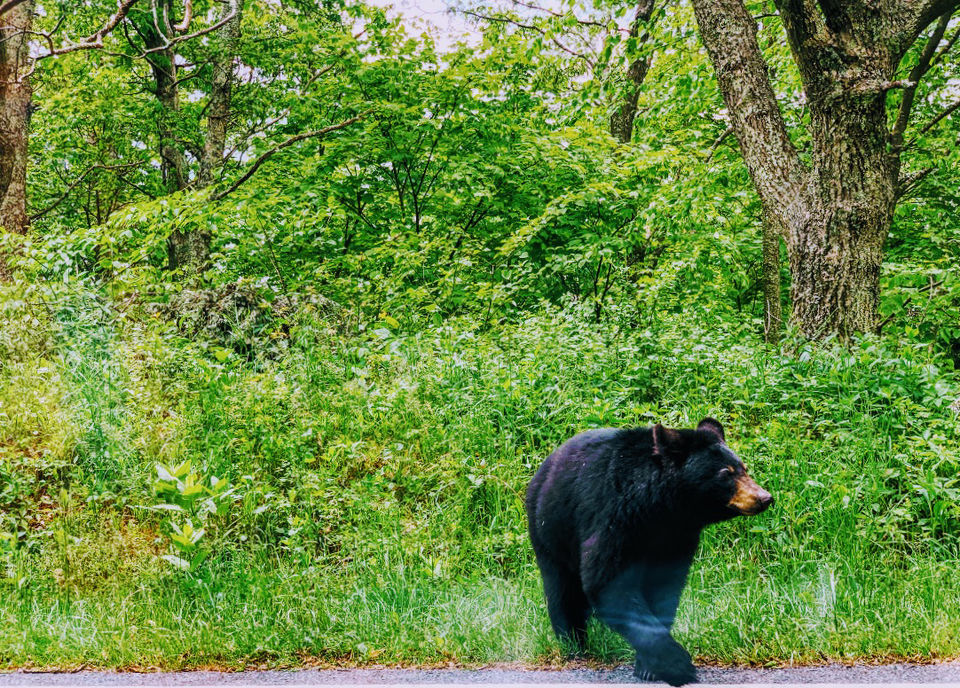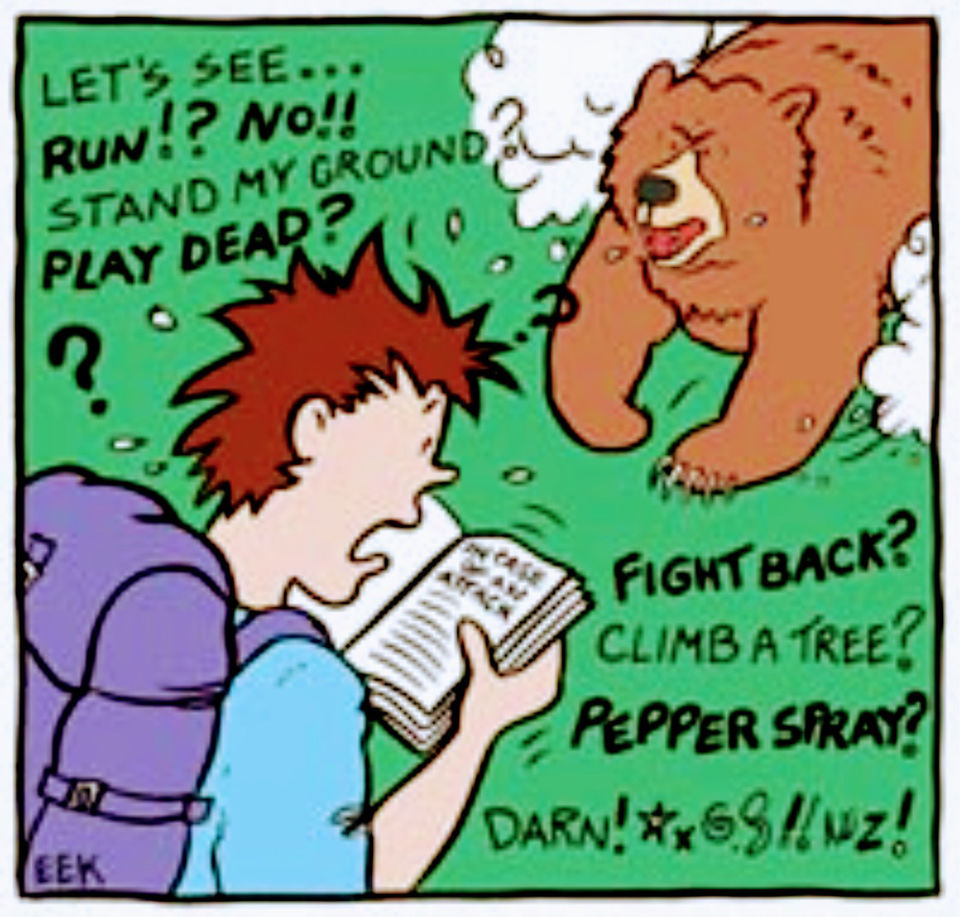 -
2. Dark Hollow Falls Trailhead, Robertson, VA
Easy
Down the trail is quite easy, occasional rocks but nothing too arduous. Once reached bottom of the falls just relax before the climb back up.
-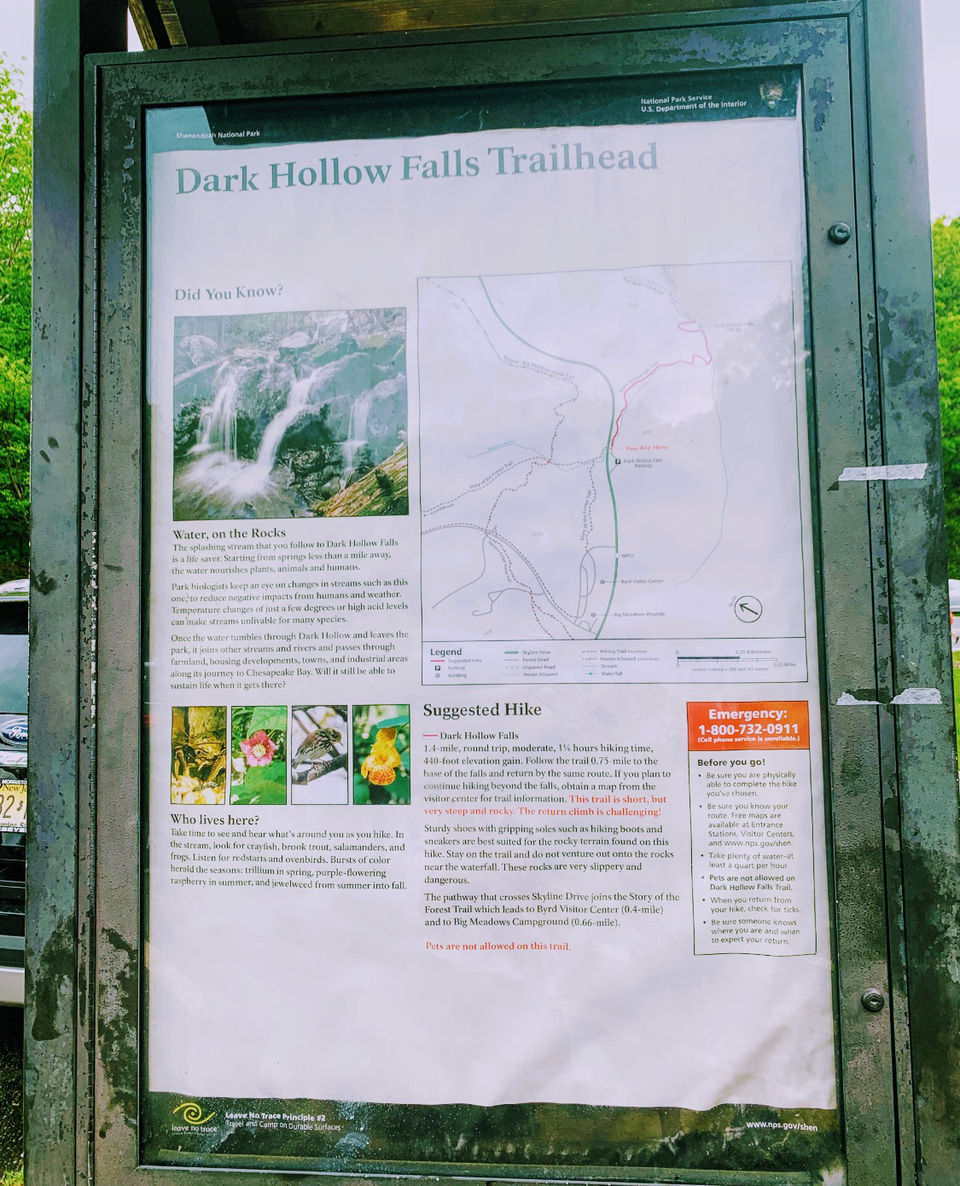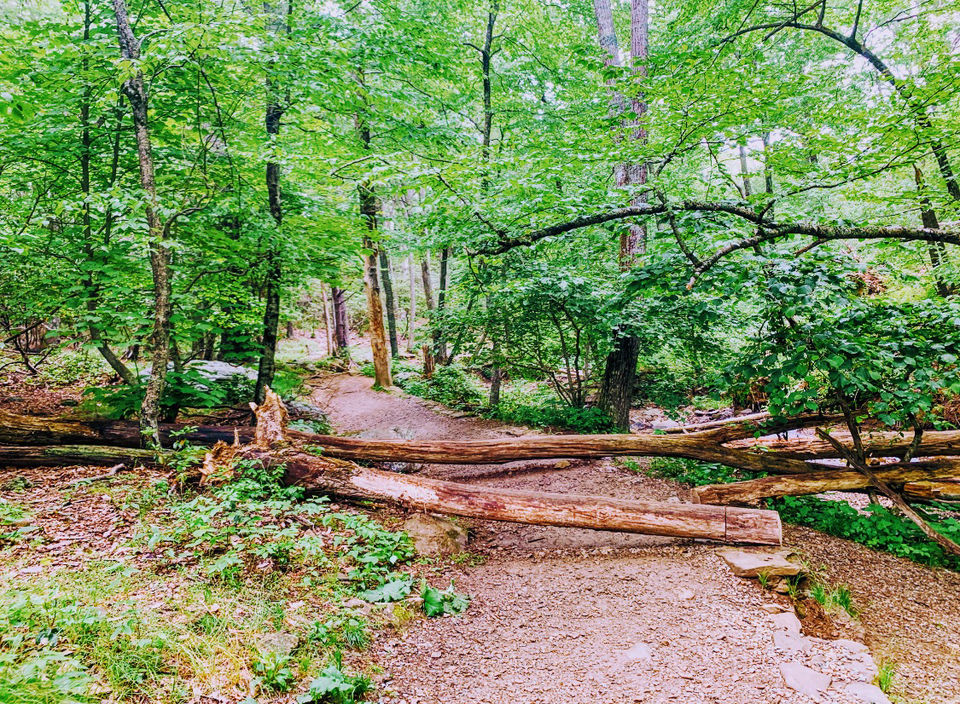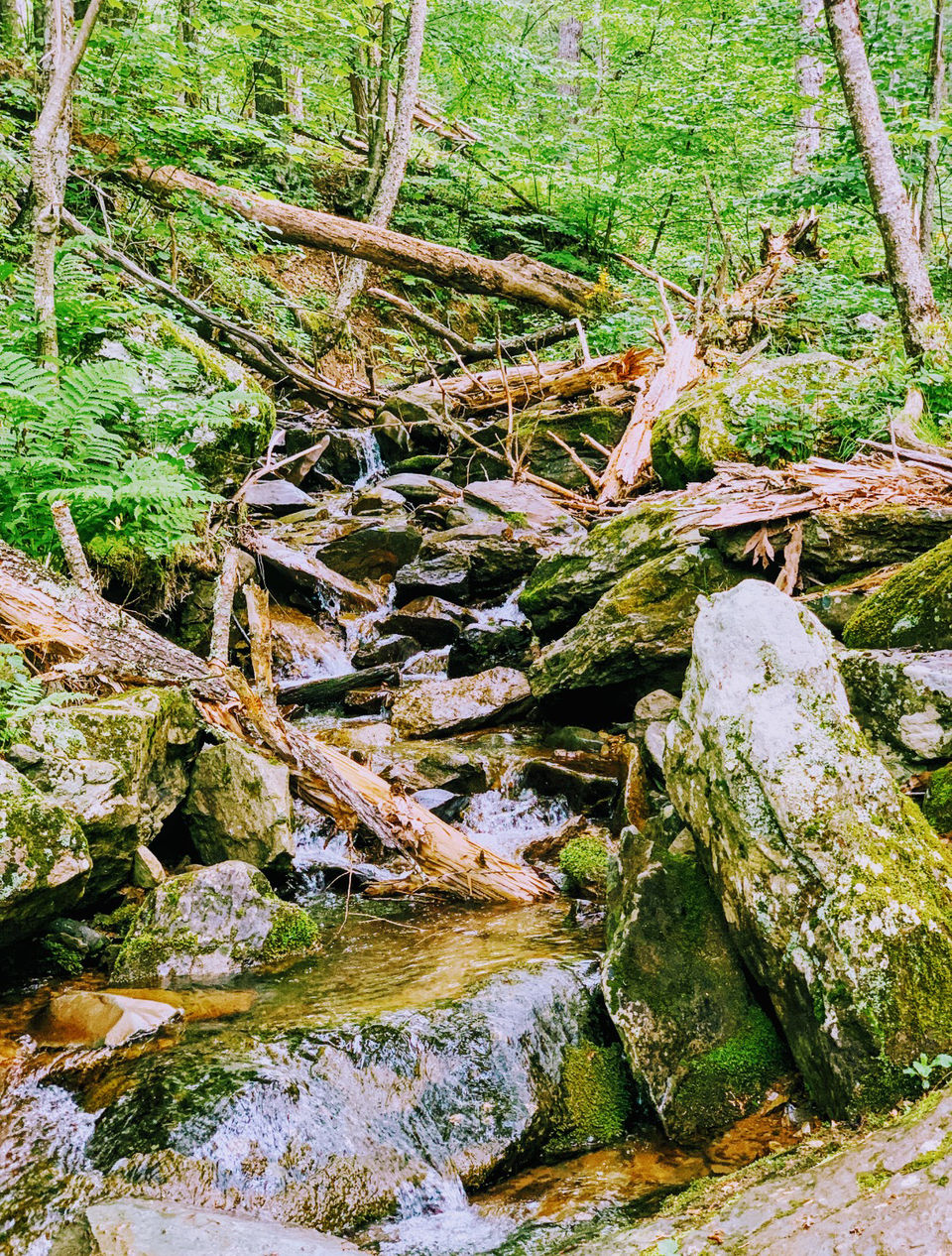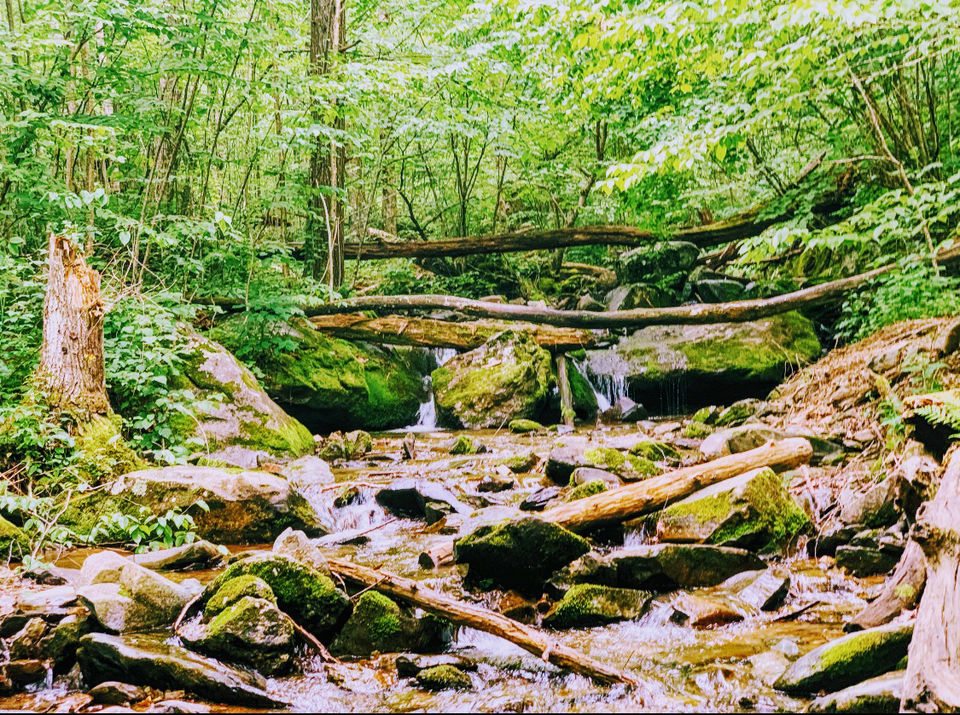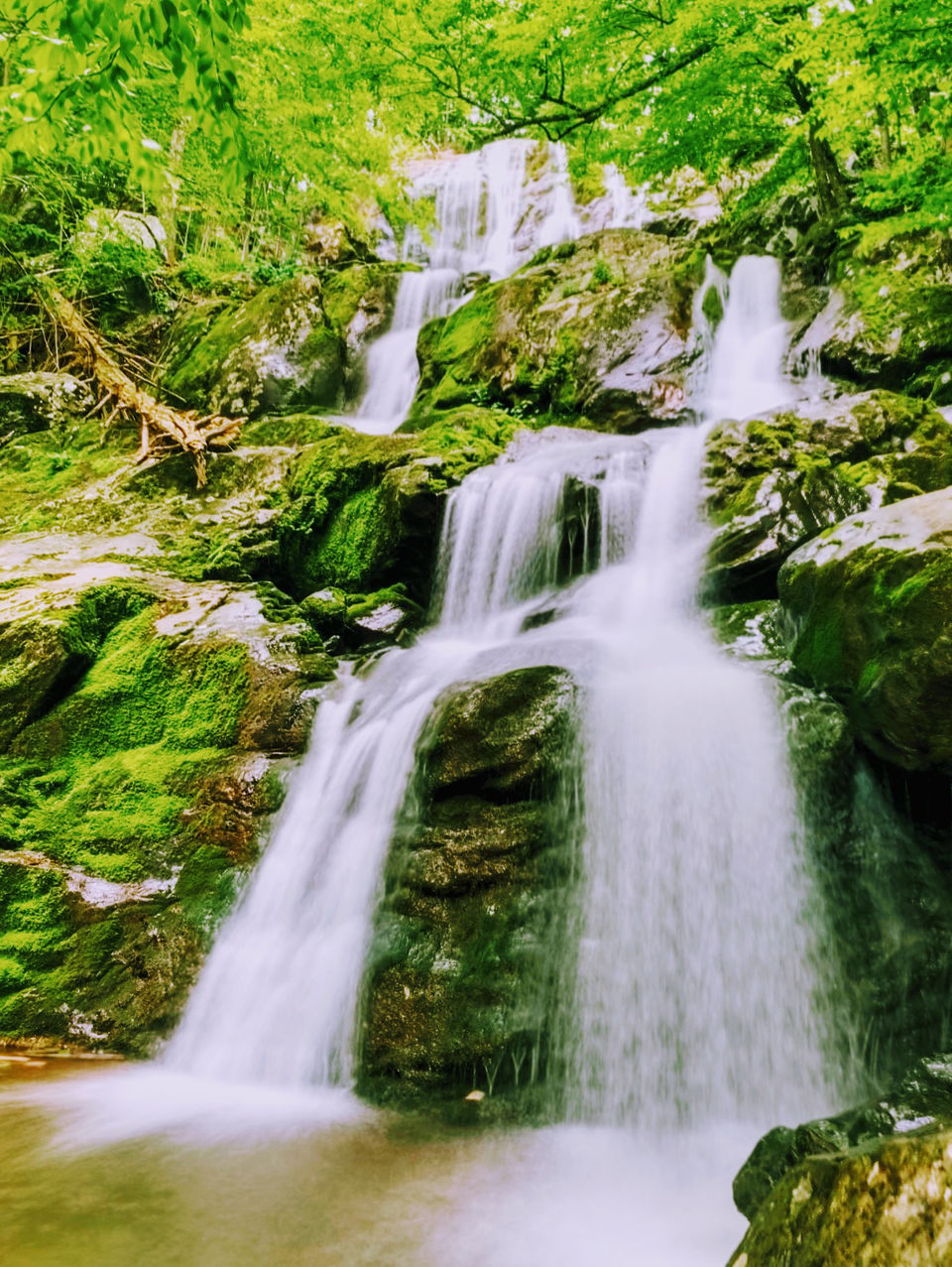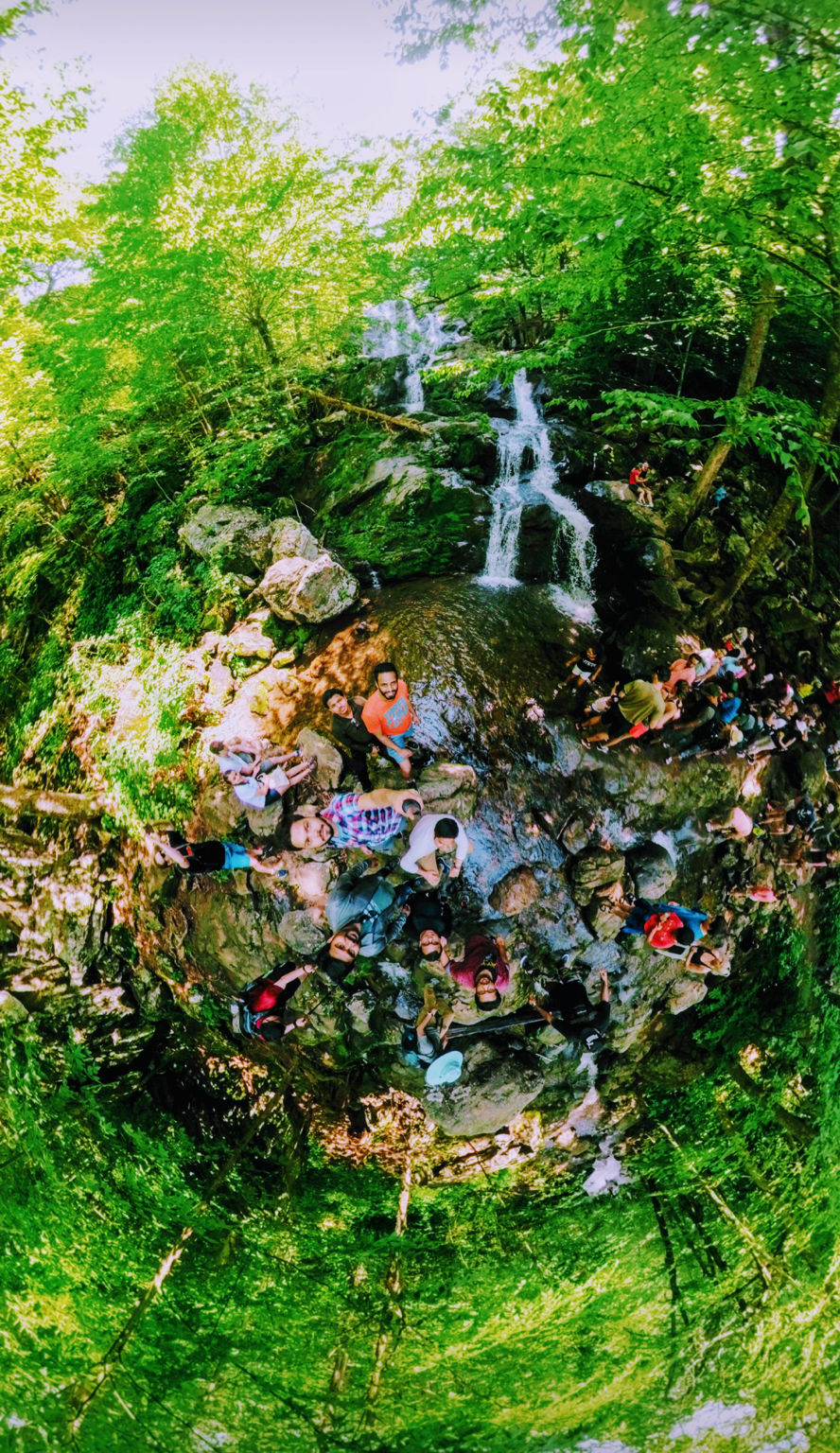 -
Time for short break and quick bite at
Harry F. Byrd, Sr. Visitor Center, Skyline Drive Milepost 51, Stanley, VA 22851
It's beautiful visitor center i have ever been to with relaxing in chair while overlooking the nature and road.It offers quite good collection of souvenirs
-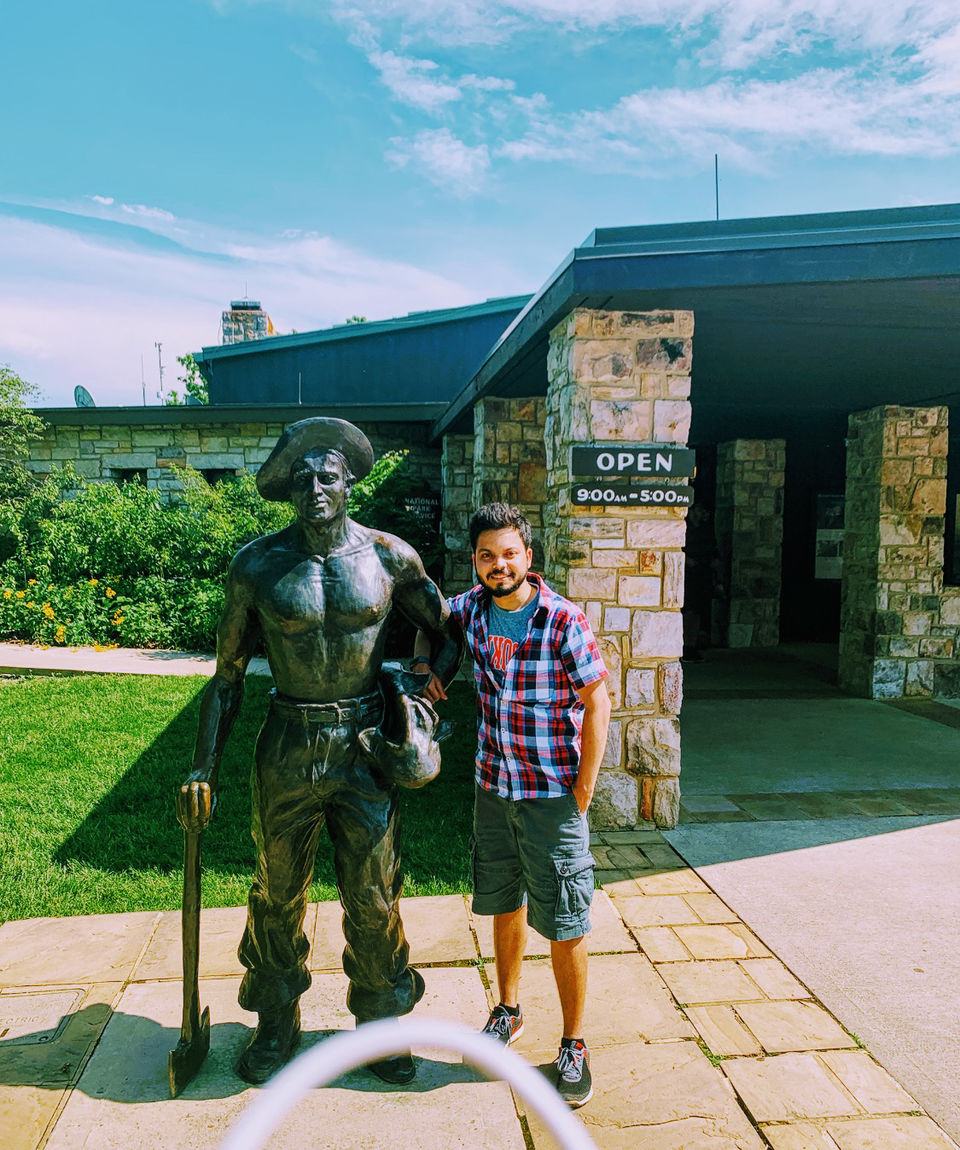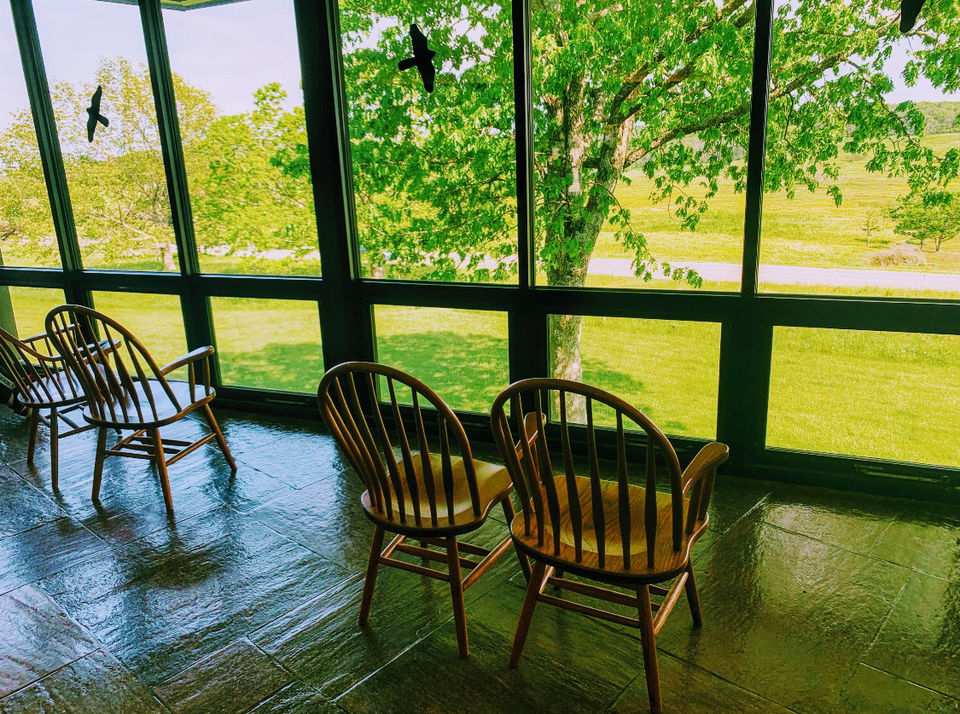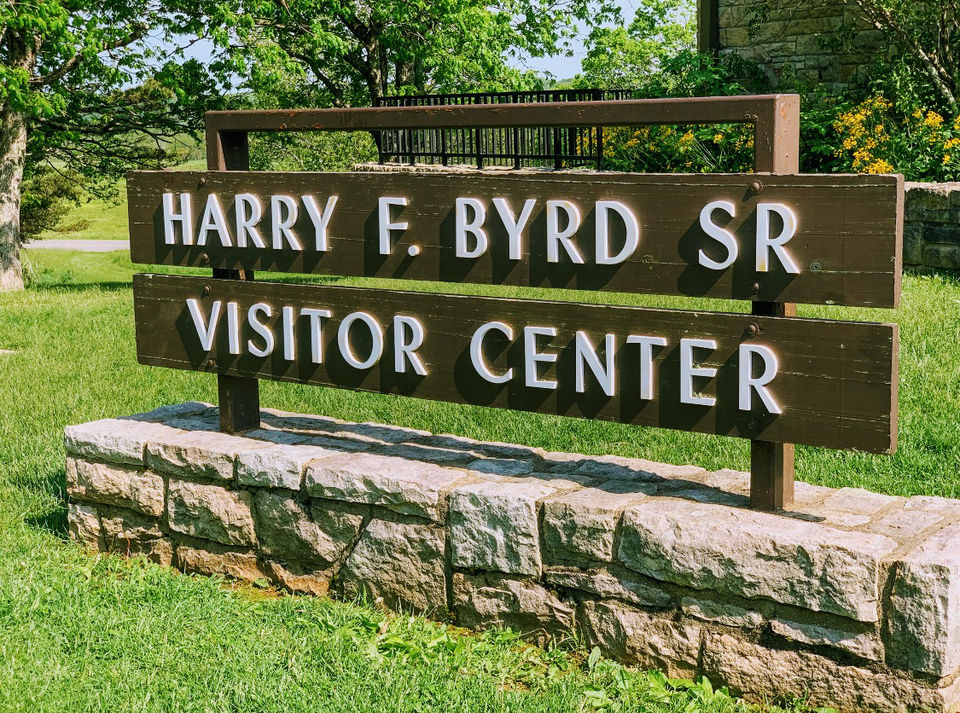 -
After break, we headed to 3rd And last trail of the day
Bearfence Mountain Trailhead, Skyline Dr, Elkton, VA 22827
Moderate
Its a strenuous hike with steep grades and multiple elevation changes.Follow the signs (blue blaze) which passes through rock and boulders. Its a fun hike through rock scramble ended up getting a perfect 360 view at top,but exercise caution.
-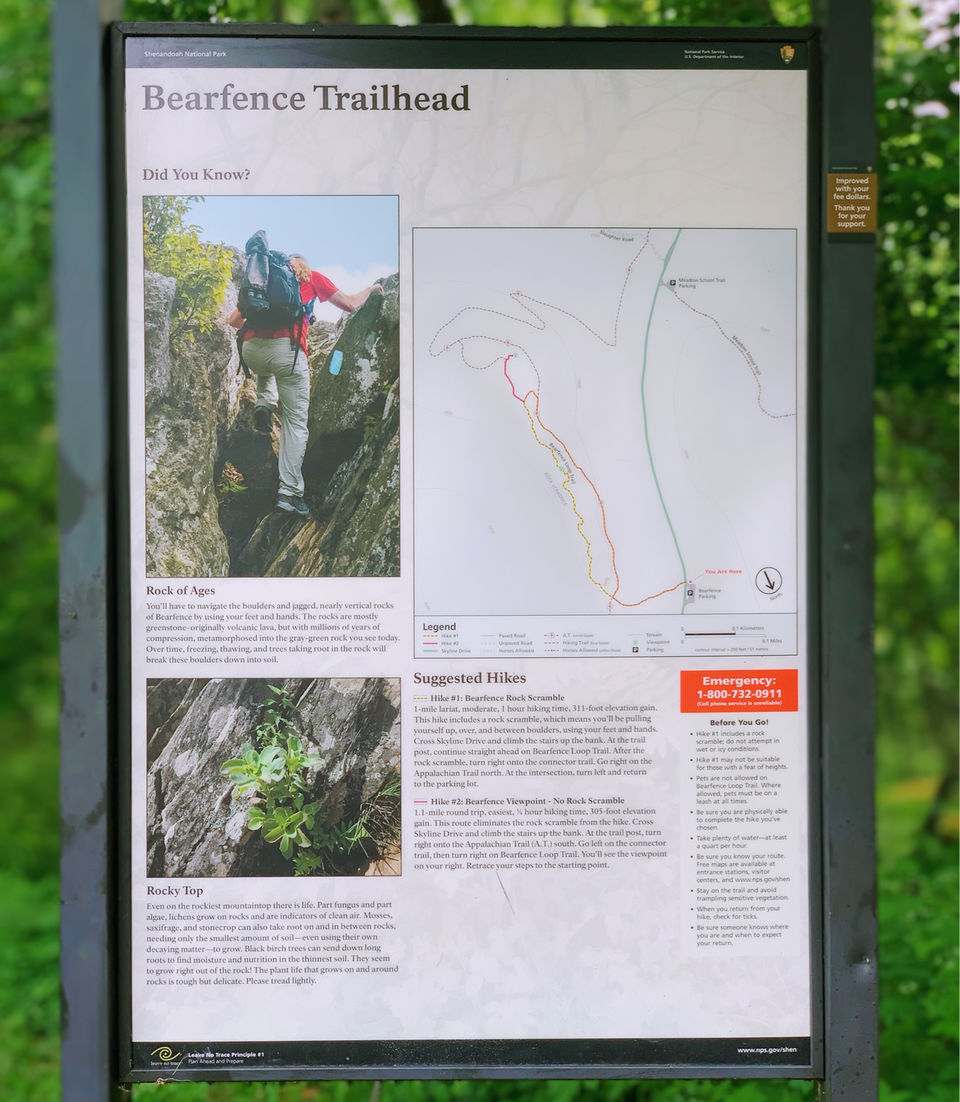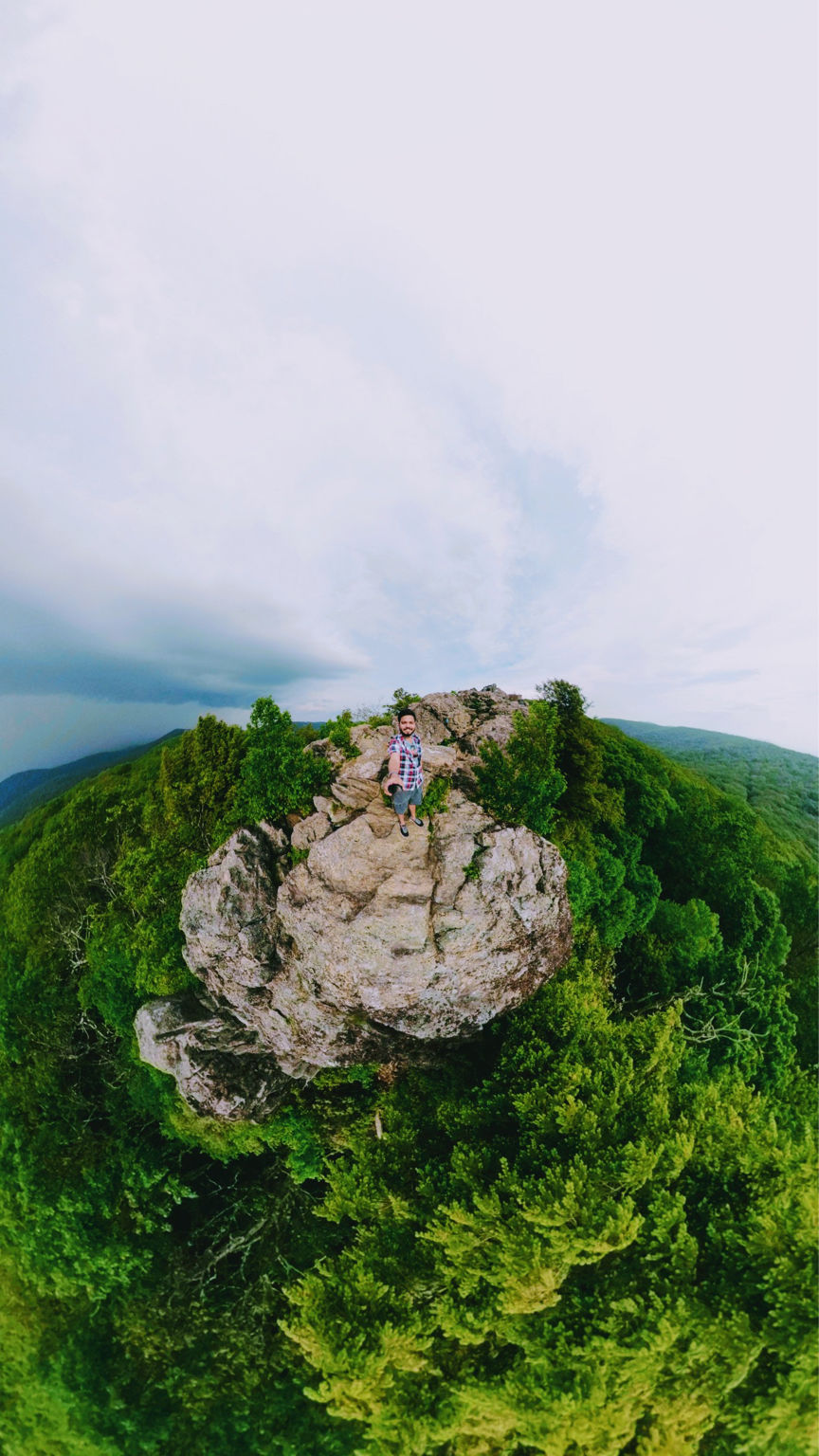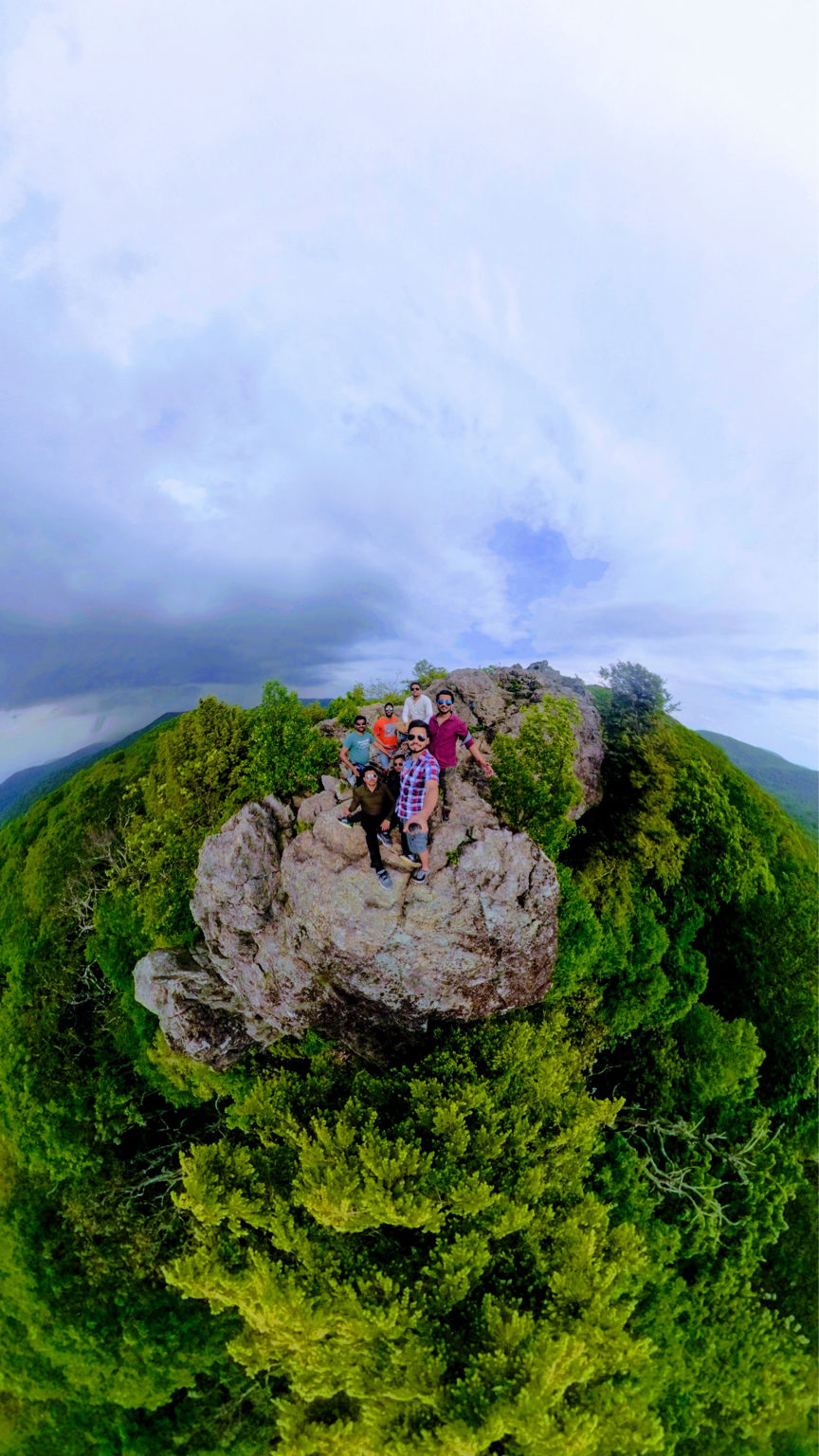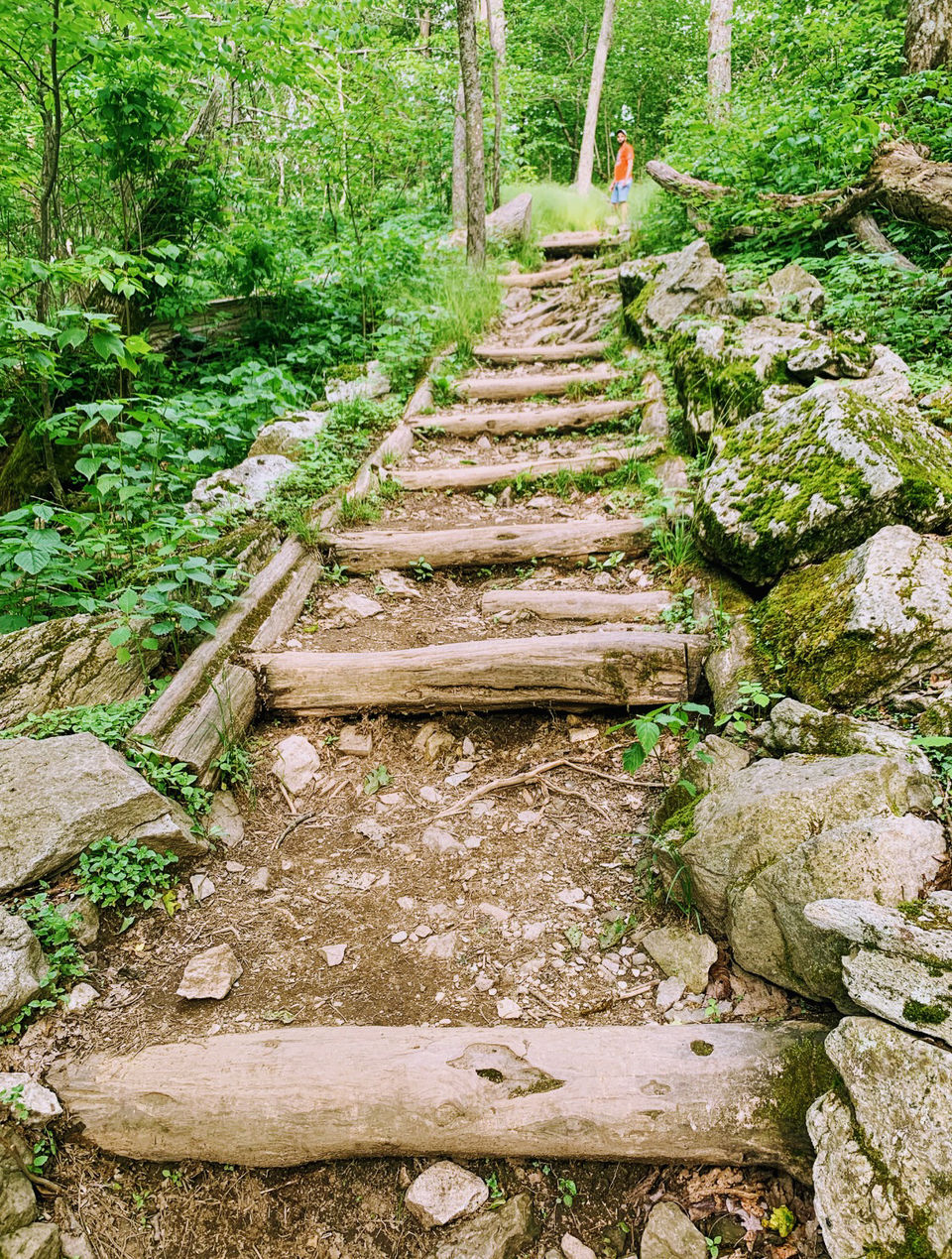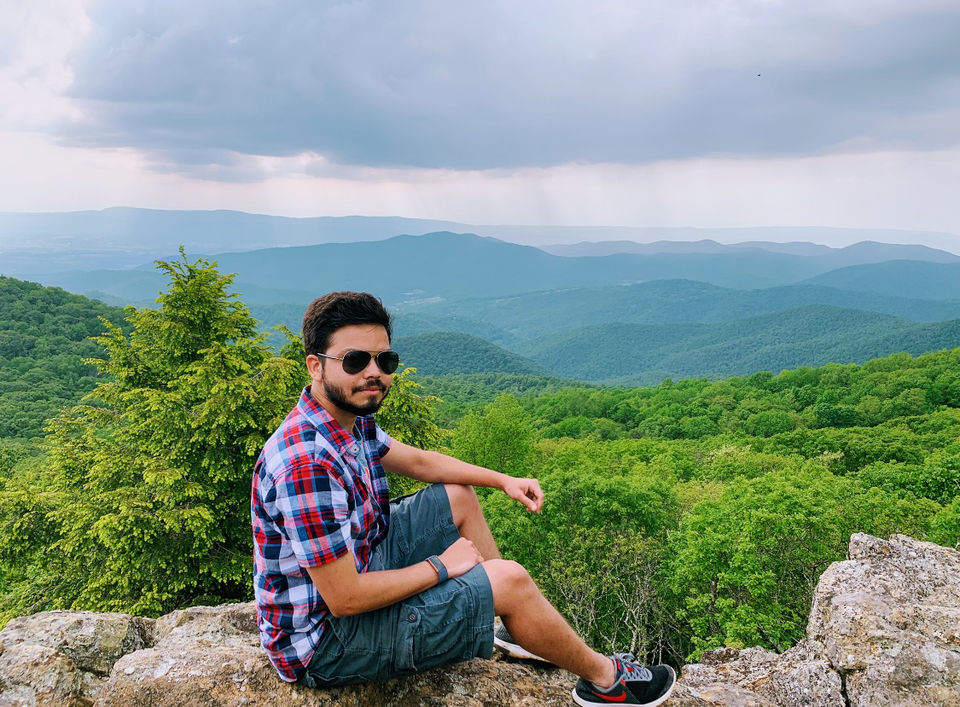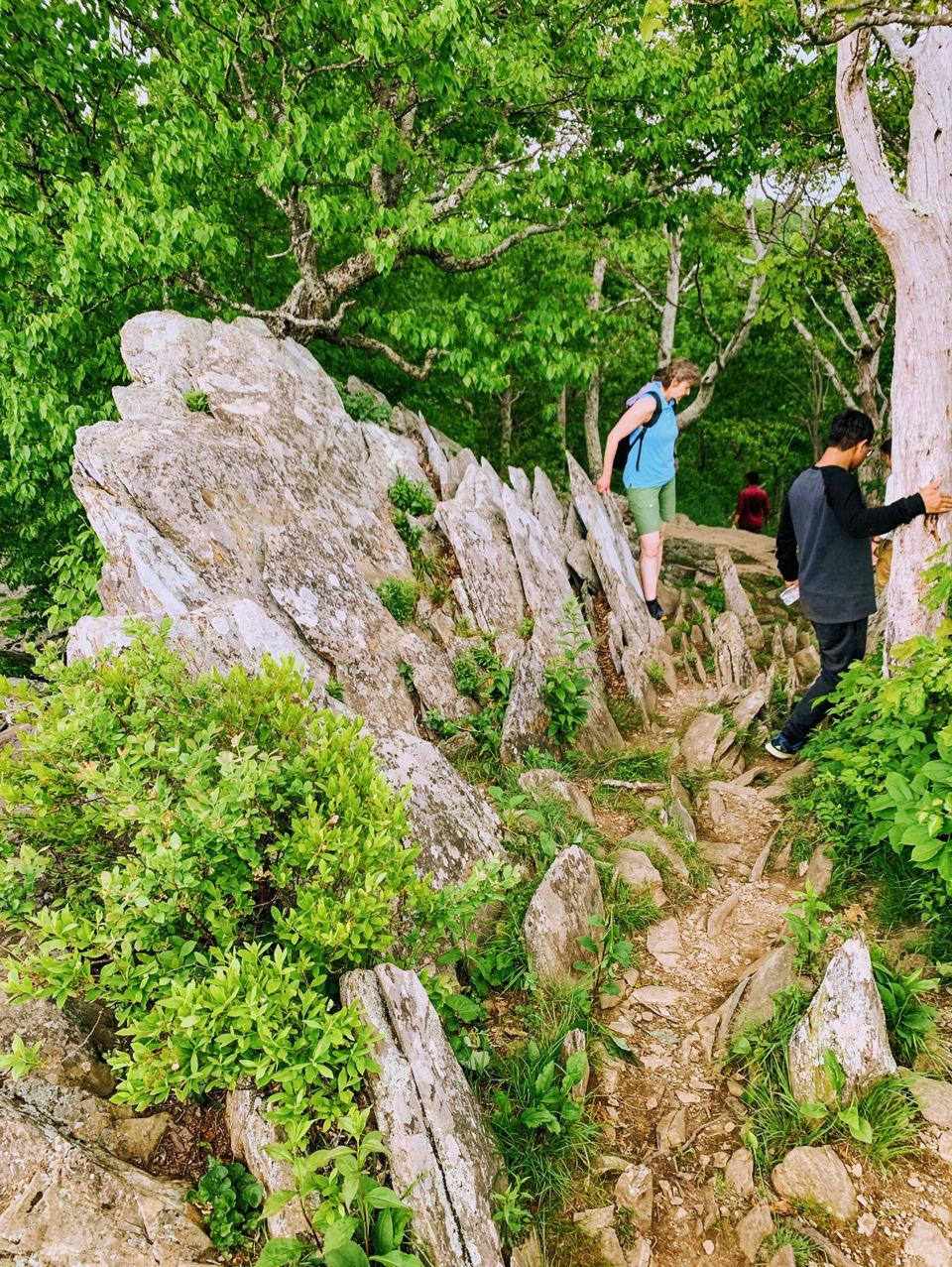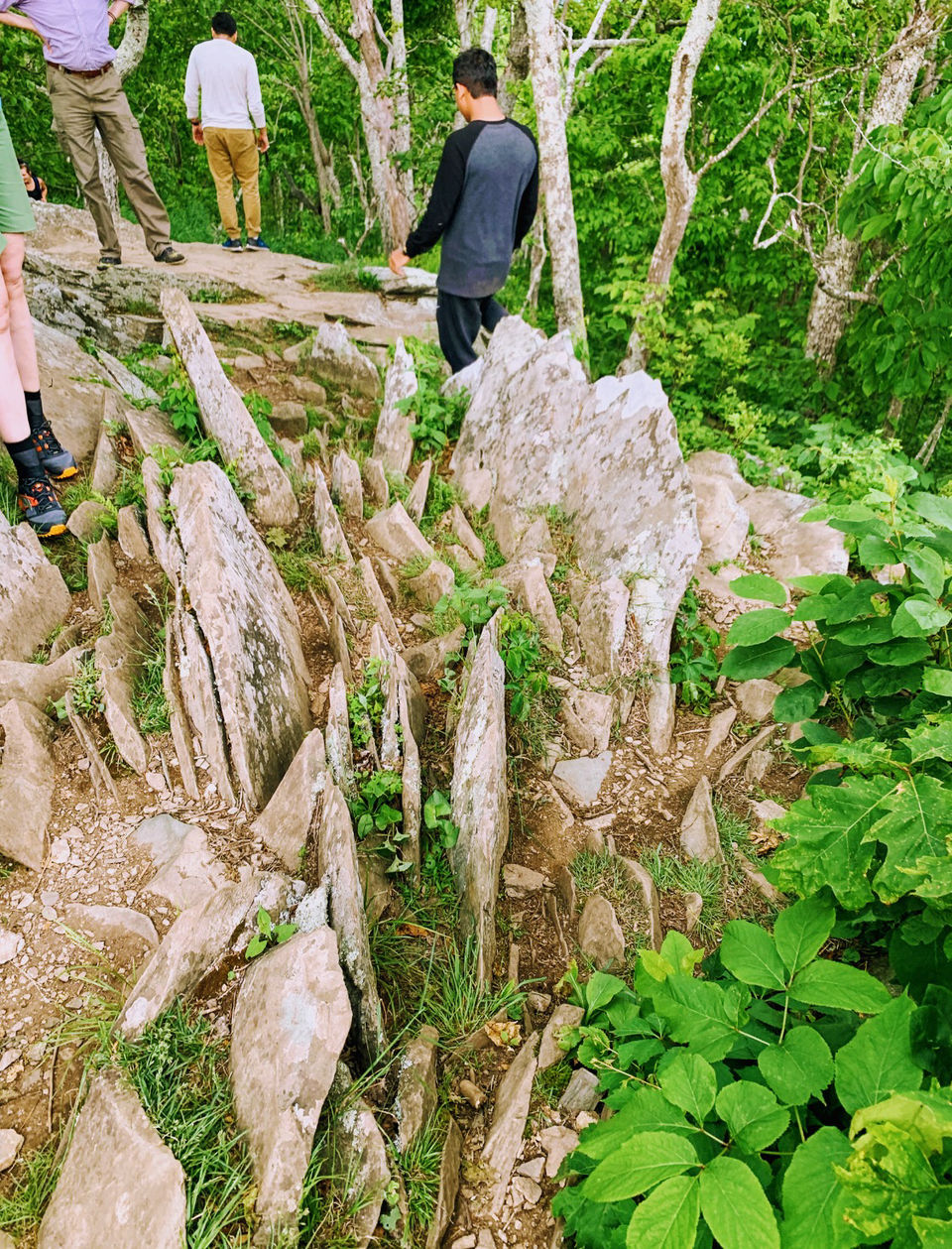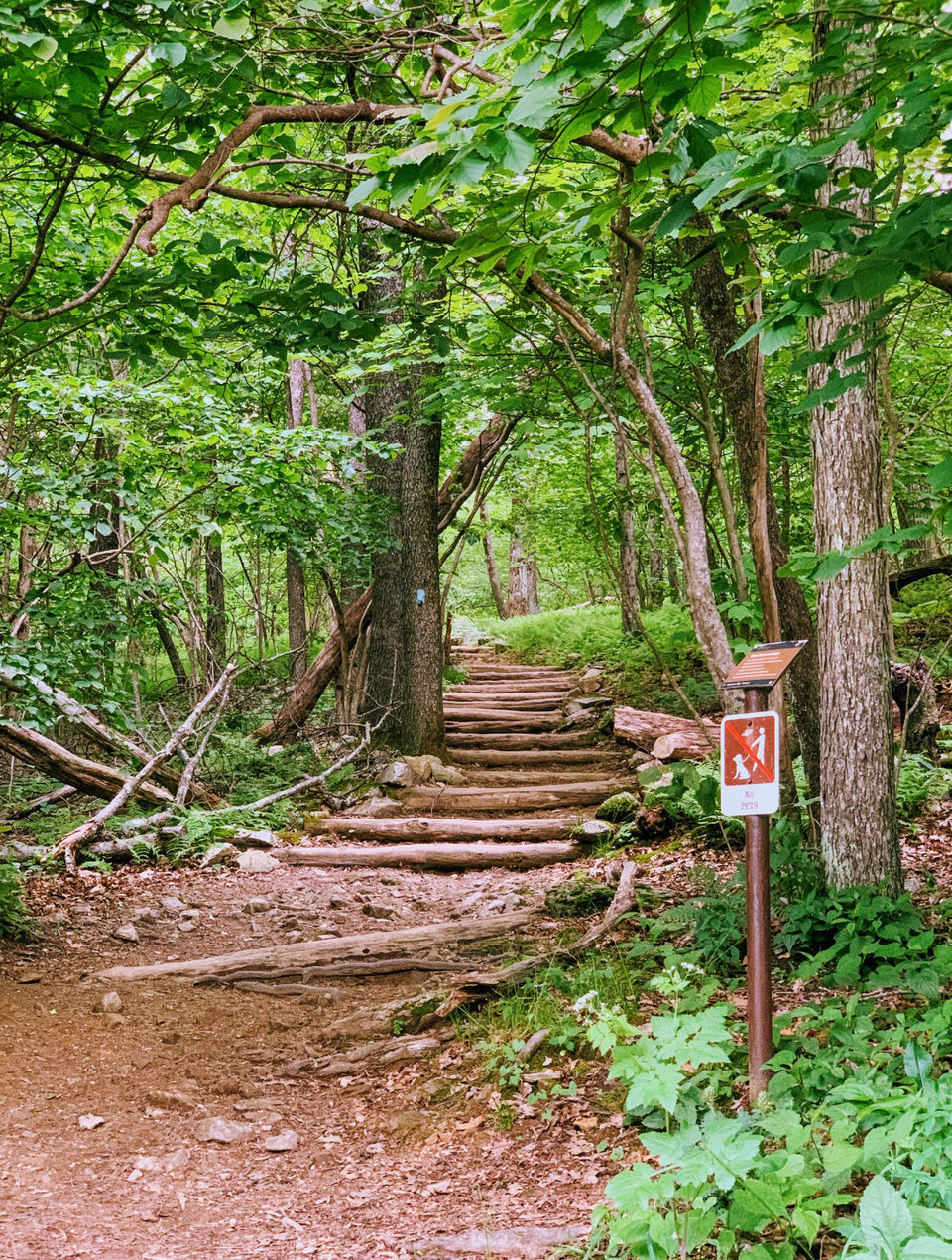 -
Following the trail we made a stop at sunset point followed by mandatory pic at National park board.
And as usual thunderstorm warning and rain prediction forced us to get back to campsite and pack up the camps. Few clicks near campsite before trip ends.
-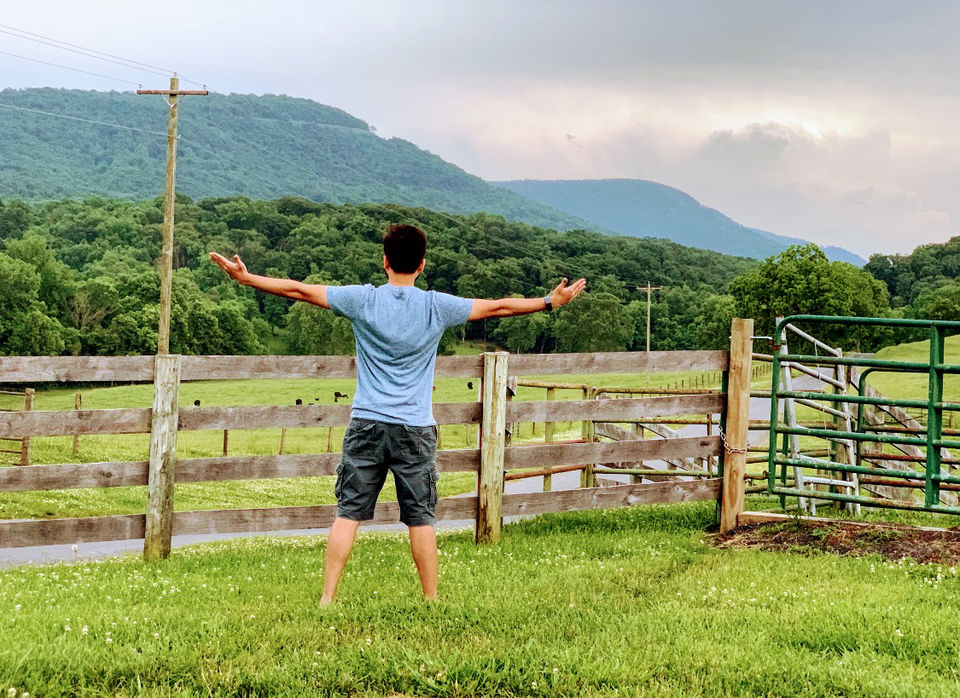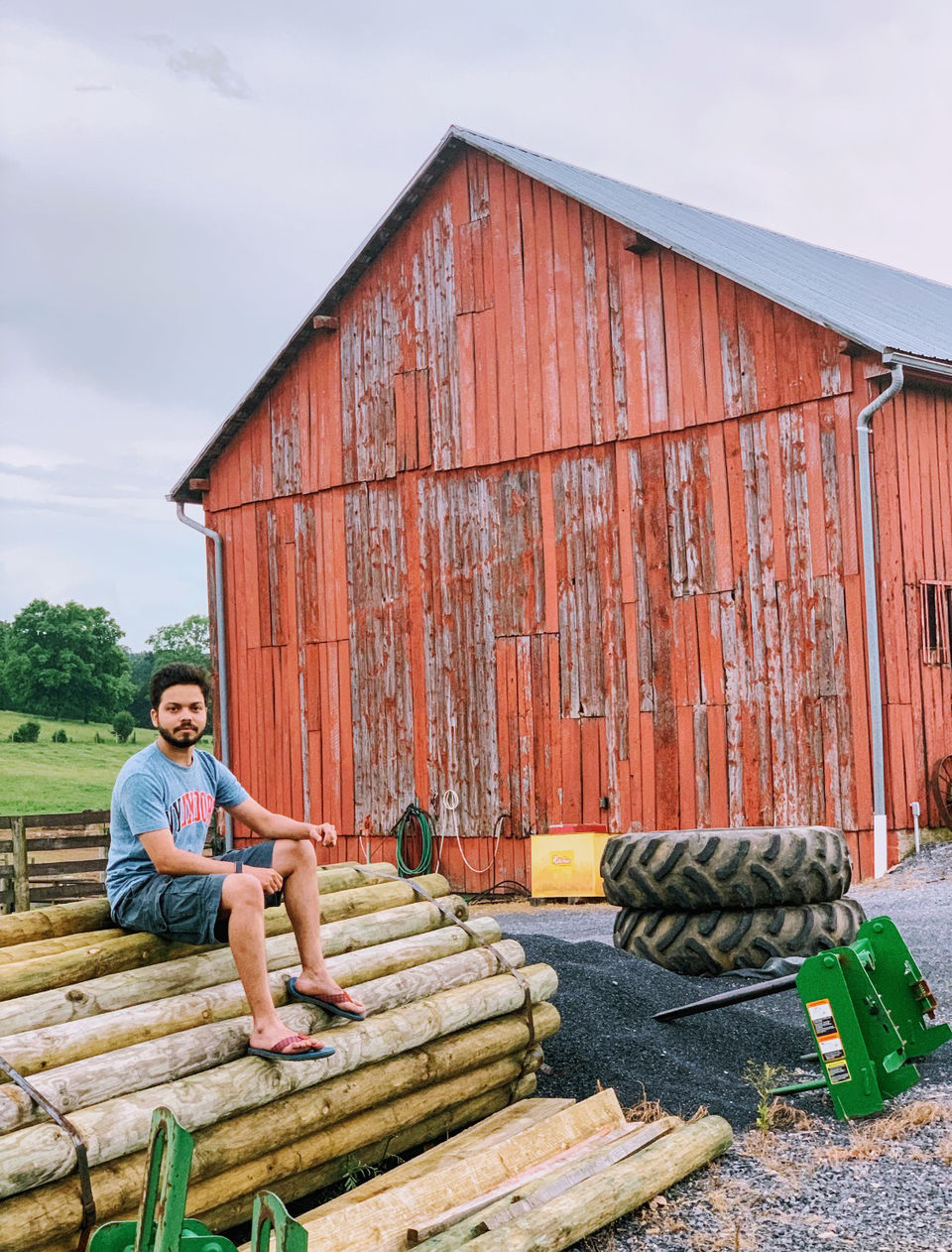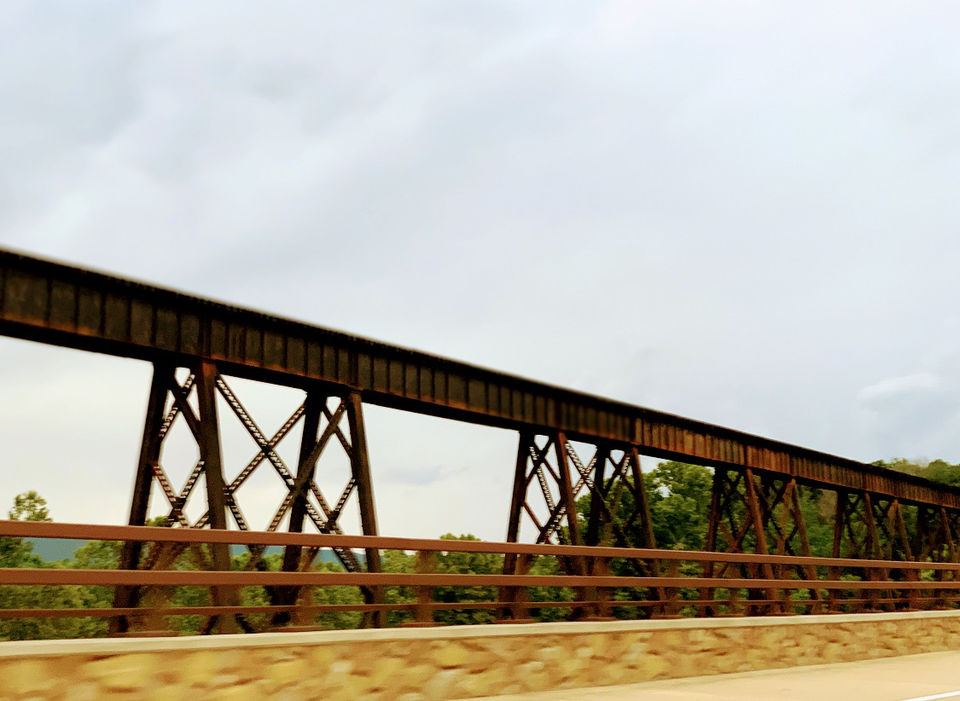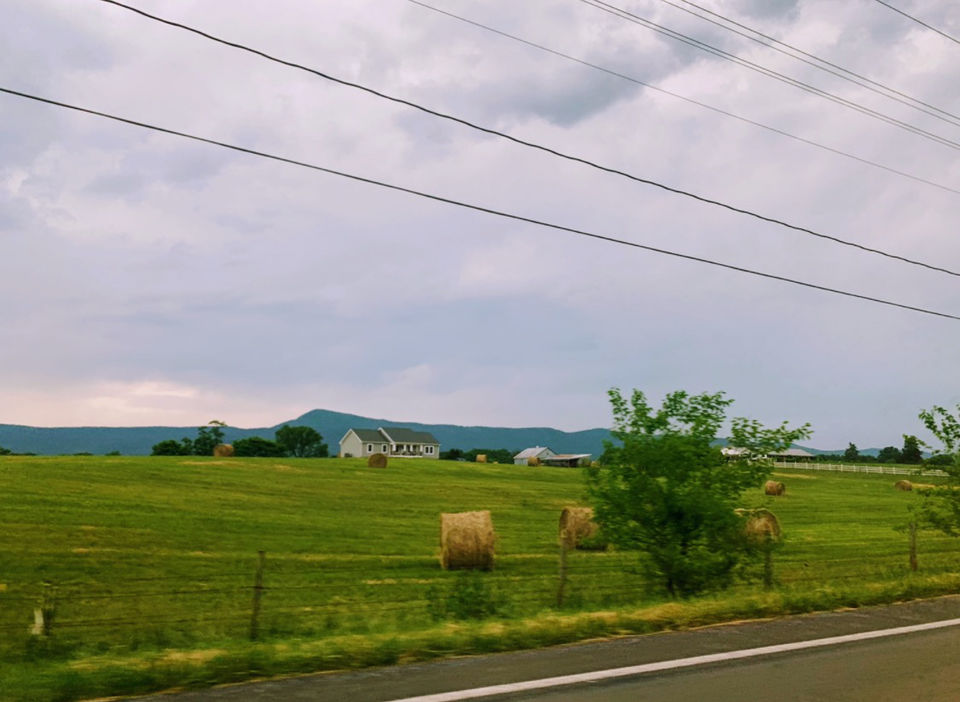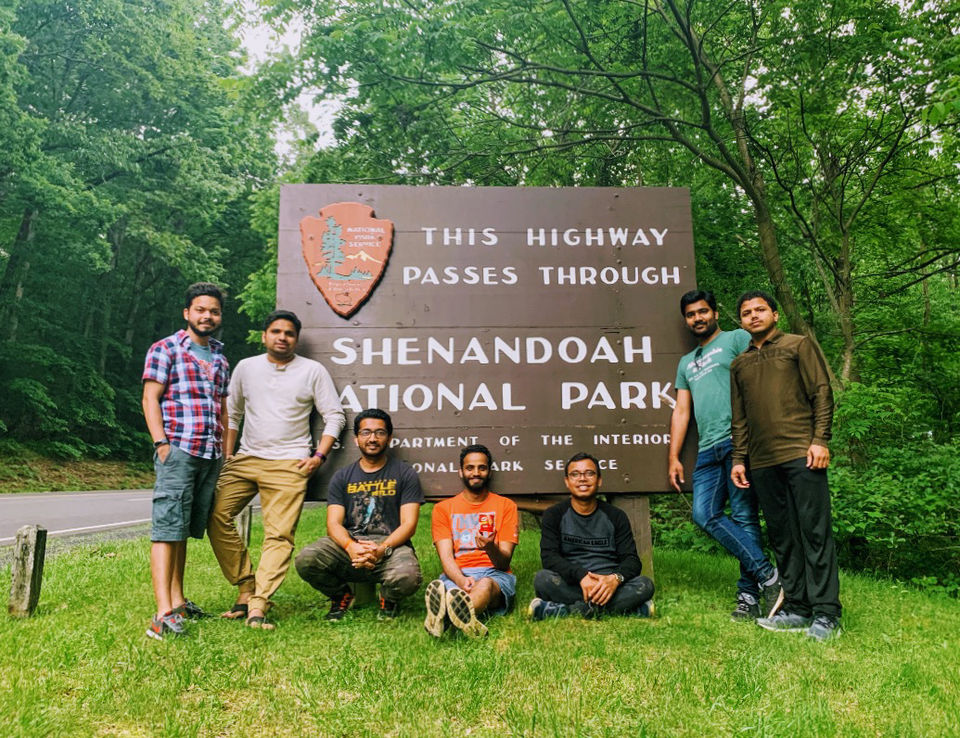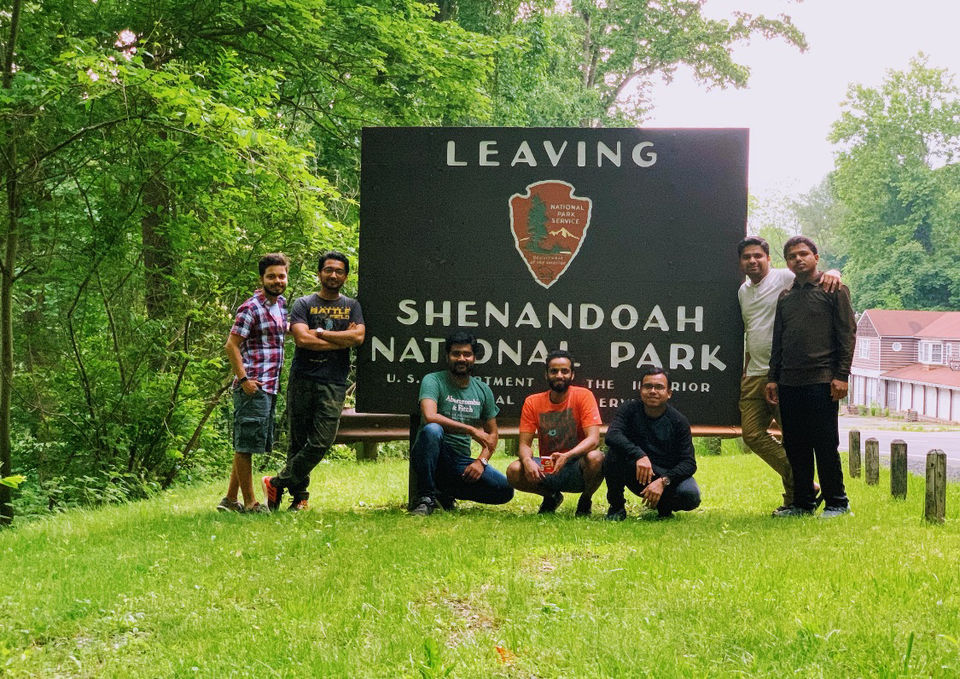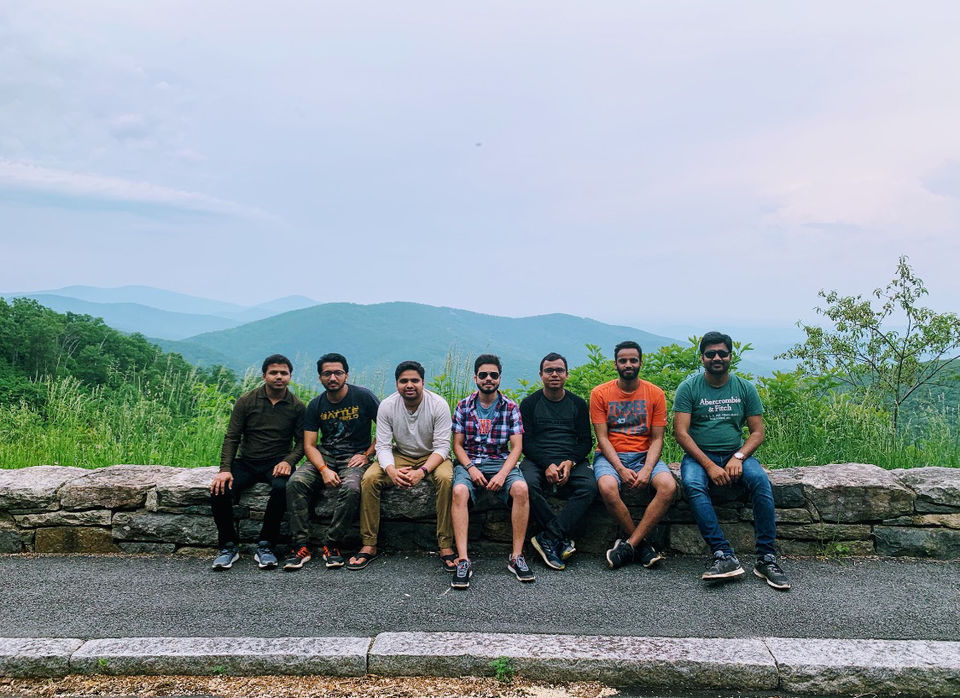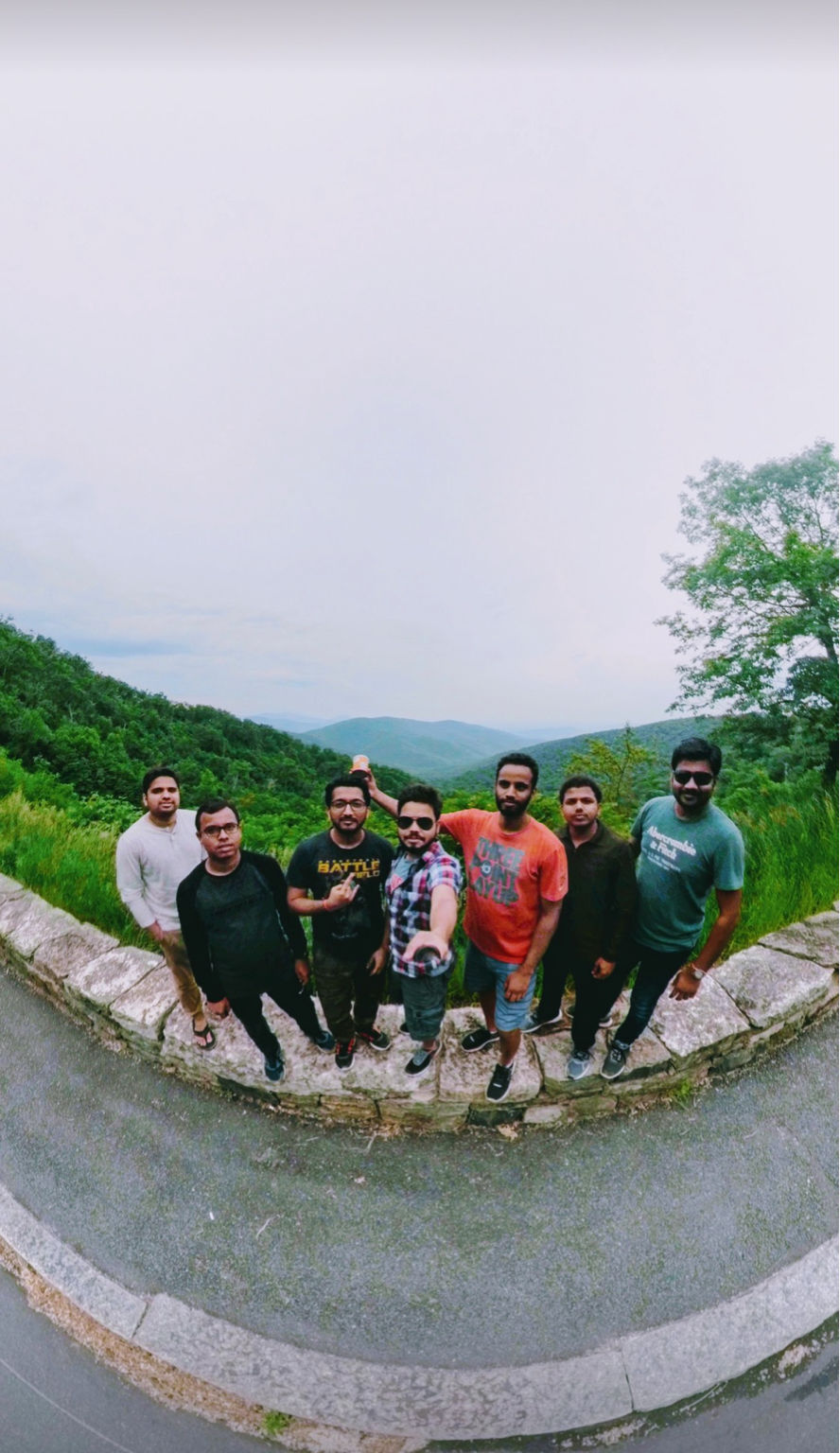 -
That's it from the trip. Headed back to Cleveland,OH.
-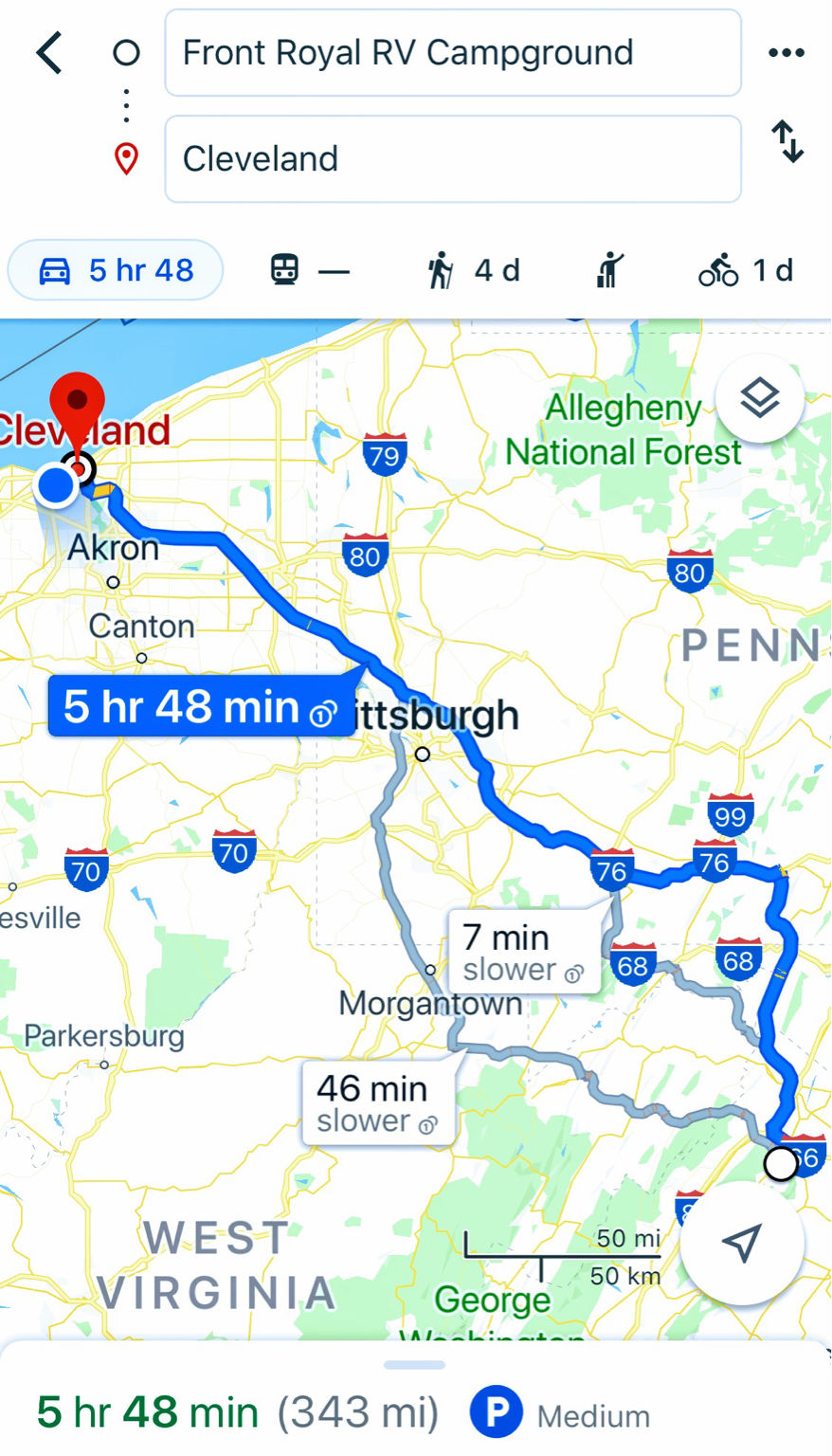 -
Note: Gas station available within 5-10 miles through out the Skyline drive.
Best time to visit : May-Sept
-