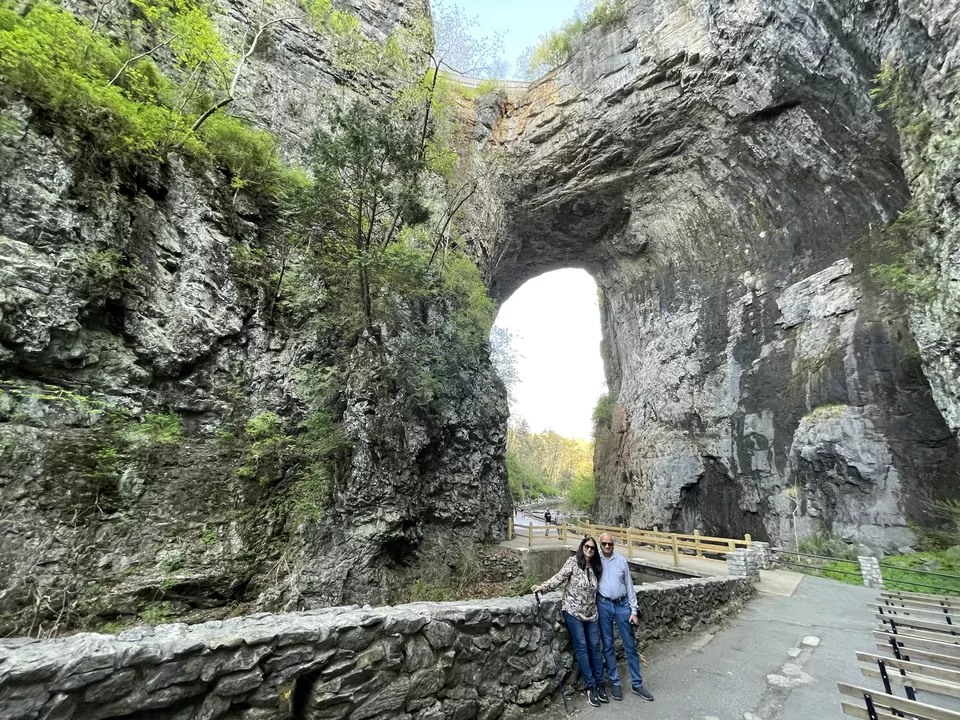 Natural Bridge, Virginia | USA | Sixty and Travelling
As the name itself suggests, Natural Bridge was not constructed by human beings , but it came into existence as a result of collapse of the roof of a cavern that may have left remnant portions as a bridge. Natural Bridge is actually considered a natural wonder of the world. It was discovered in 1742. It is located in Shenandoah Valley in Virginia State in USA, which is home to several stunning Caverns like Luray Caverns and Skyline Caverns.
We have a vlog on each of these two caverns which you will find in our YouTube of Sixty and Travelling.
We travelled about 300 km through some picturesque surroundings to reach Rockbridge County in Virginia. The county seat is in the city of Lexington which is home to, among others, the famous Virginia Military Institute. During our visit we saw a large number of smartly turned out cadets of the military institute in downtown Lexington, a very pleasing sight.
We checked in the Hampton Inn in Lexington, a heritage property of 1827 and erstwhile residence of the Governor of Virginia during that period. Wonderful picturesque surroundings and a huge heritage campus converted into a hotel now!
Soon after checking in the hotel, we started out for the Natural Bridge site. On reaching its Visitor Centre, we realised that for getting to the Natural Bridge observation point and the Cedar Creek Trail we have to first get down 137 stairs, and by implication, climb 137 stairs on return. This besides of course the walk on Cedar Creek Trail. So we requested the local officials and got special permission to drive down instead of getting down 137 stairs.
Soon our Cedar Creek Trail walk started and the very first site itself was truly awesome, one of the natural wonders of the world, the Natural Bridge! Without any supporting steel columns, the 215 feet high natural wonder had us beholden to it, completely stunned and awestruck! The entire area of Natural Bridge was first owned by Thomas Jefferson after its discovery. Several years later, Jefferson was to become the third President of the United States of America.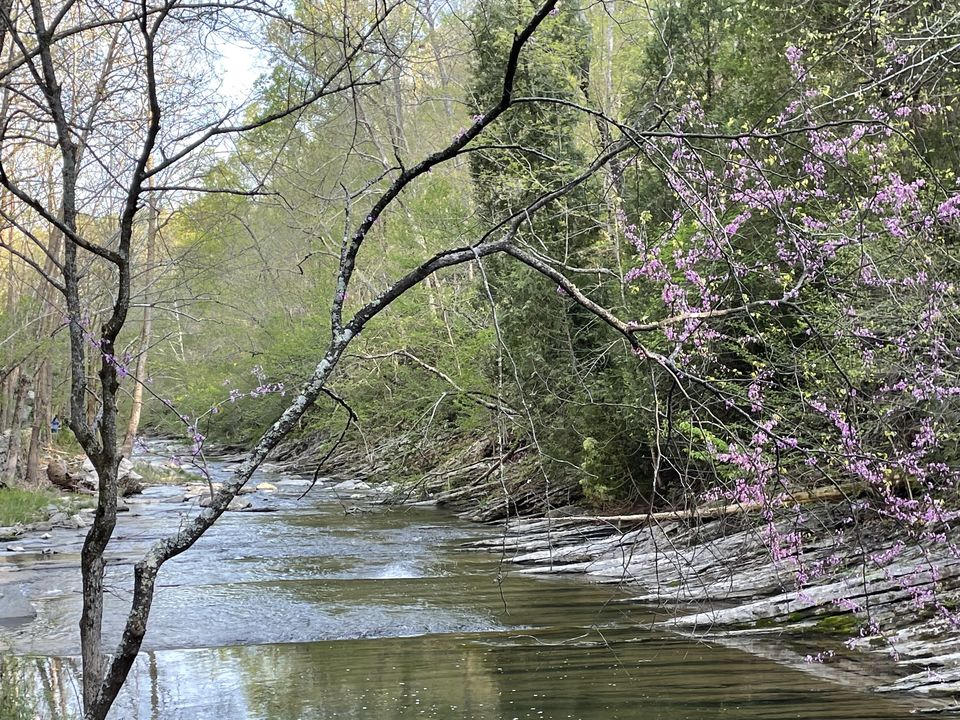 As we continued with our Trail walk, Lost River, Saltpeter Cave, came one after the other. But even before that we spent quite some time looking for the initials GW near the Natural Bridge site. GW stood for George Washington, who later became the first President of USA. Legends have it that Washington was hired for site inspection around 1750 and after inspection had engraved his name initials on the limestone wall supporting the bridge.
After a walk of little under 2 km and towards the end of our Cedar Creek Trail, we reached Lace Falls, a beautiful multi-tiered Waterfalls, with water gushing down about 50 feet. We spent quite some time absorbing the amazing natural beauty of the Falls and its surroundings.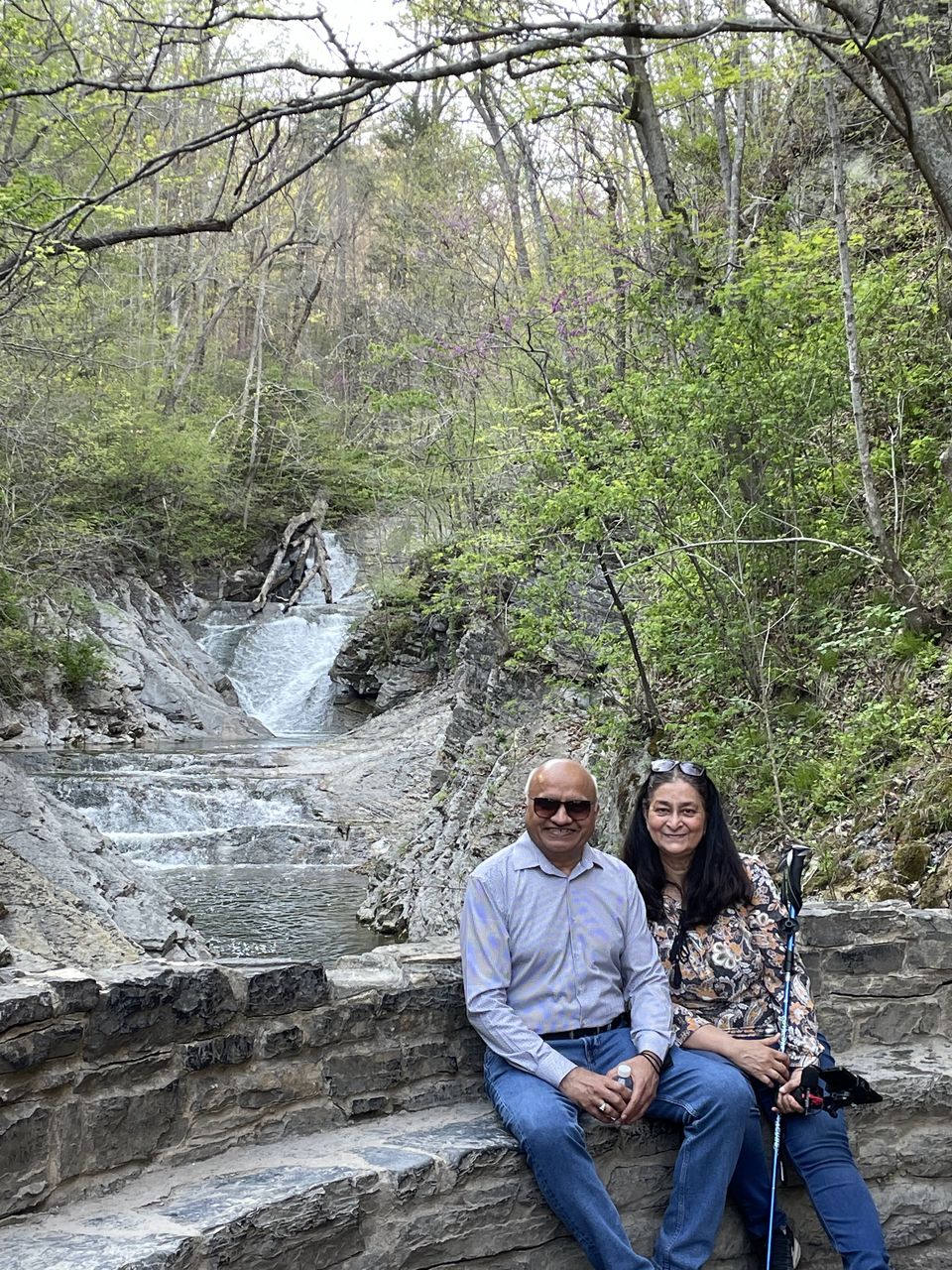 As we returned to our hotel, we kept talking about the majestic Natural Bridge and the graceful Lace Falls.
Check out the full video on Natural Bridge in our YouTube vlog