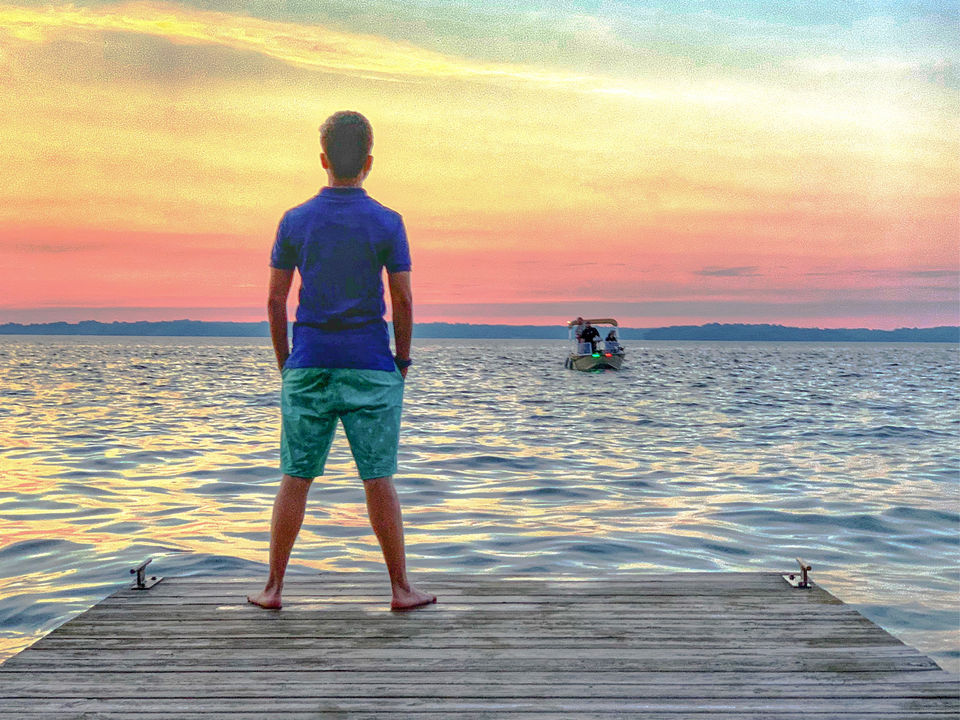 Even if you had a pretty awesome week, a Friday just seems to make everything feel a little brighter specially when a trip is planned for the summer weekend.
Waterfall and islands are calling!!!
Vehicle checked,Cottage checked,Gears checked
Lets get started :-)
Started journey at evening from Cleveland to first destination Corning,NY (town near Watkins Glen state park), which took about 5 hours and reached midnight. Stayed at cottage.
End of day 1
Weekend loading...
-
Morning started with a beautiful cloudy weather. Freshen up and its time for quick bite before first spot of trip.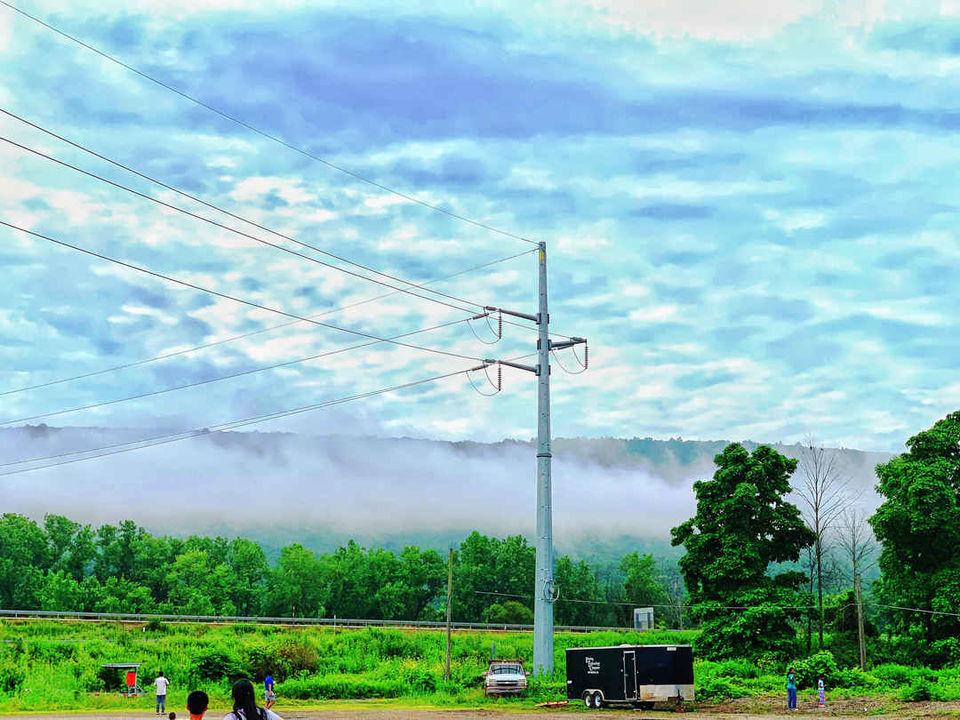 Time to head towards Watkins Glen State Park.
A great place to check out for half a day.
Visitor center always comes handy whenever you visit any US state park as it gives list of major attractions of park and help in planning itinerary depending on time you want to spend, and also offers some cool souvenirs. A beautiful miniature of millstream is displayed at entrance to the narrows.
Its a long trek along the narrows and offers spectacular view of gorges and bridges. Trail is bit strenuous as the steps continue ascending throughout narrows,but it's worth it.
Weather is something unpredictable here, as rain was predicted even in scorching sunny day and it did rain later.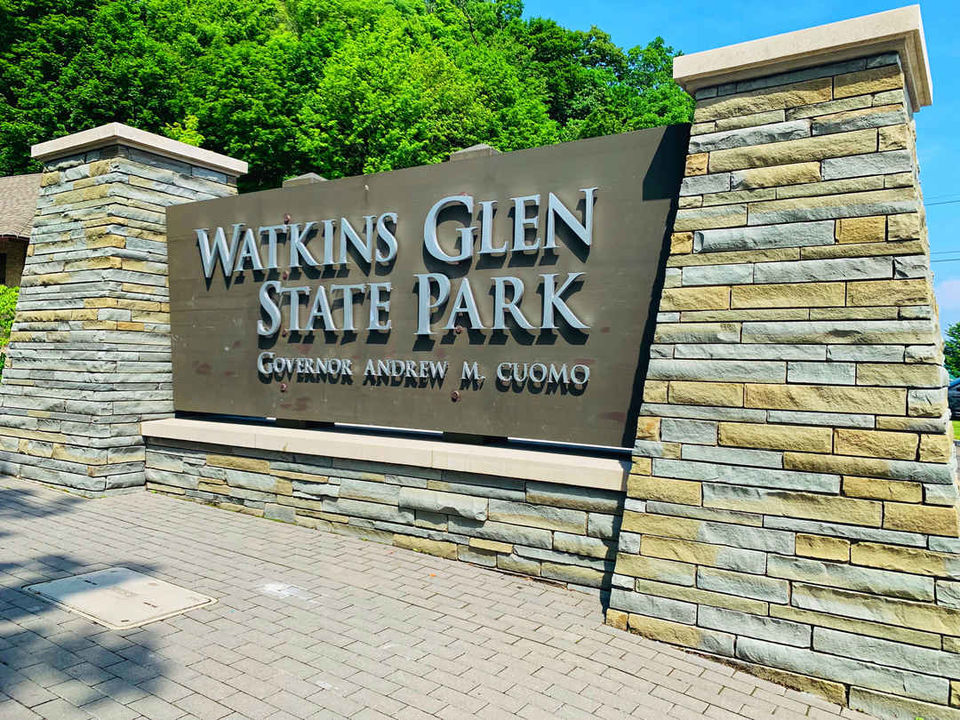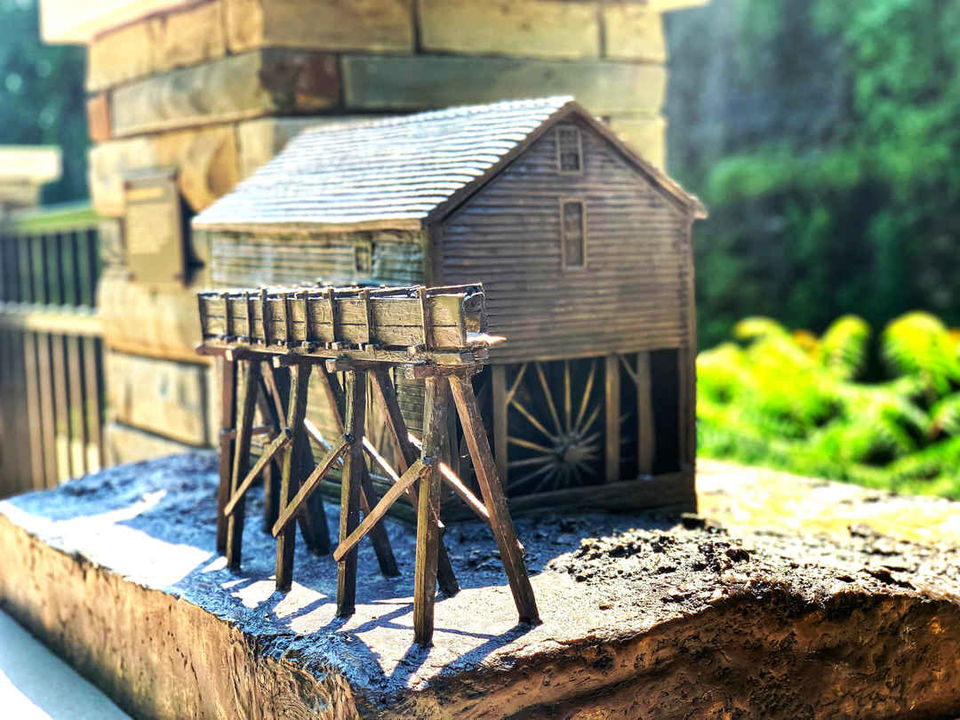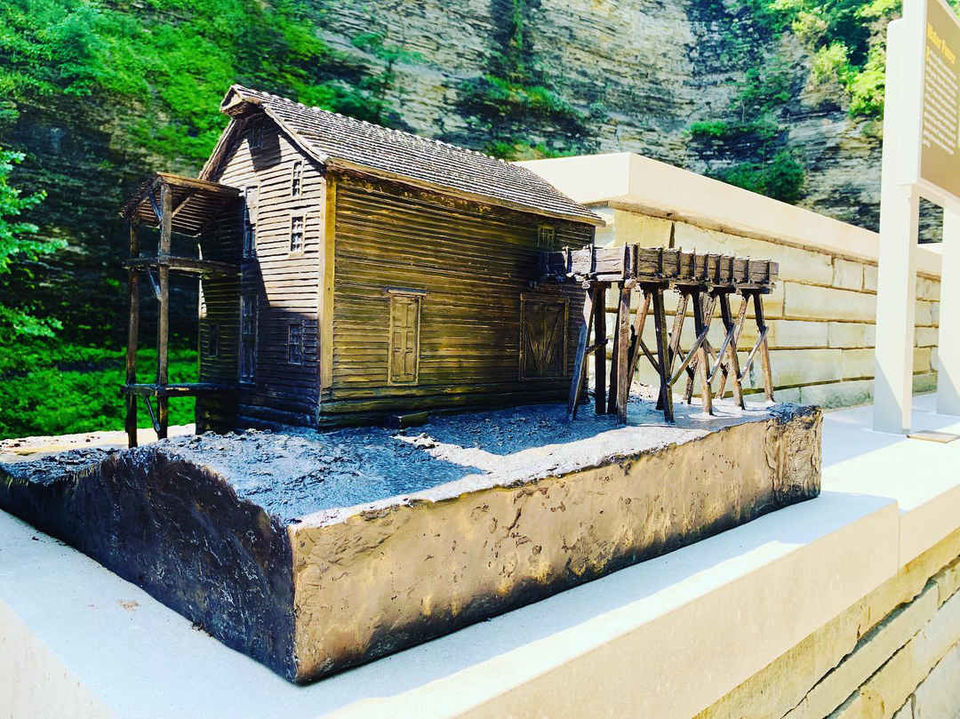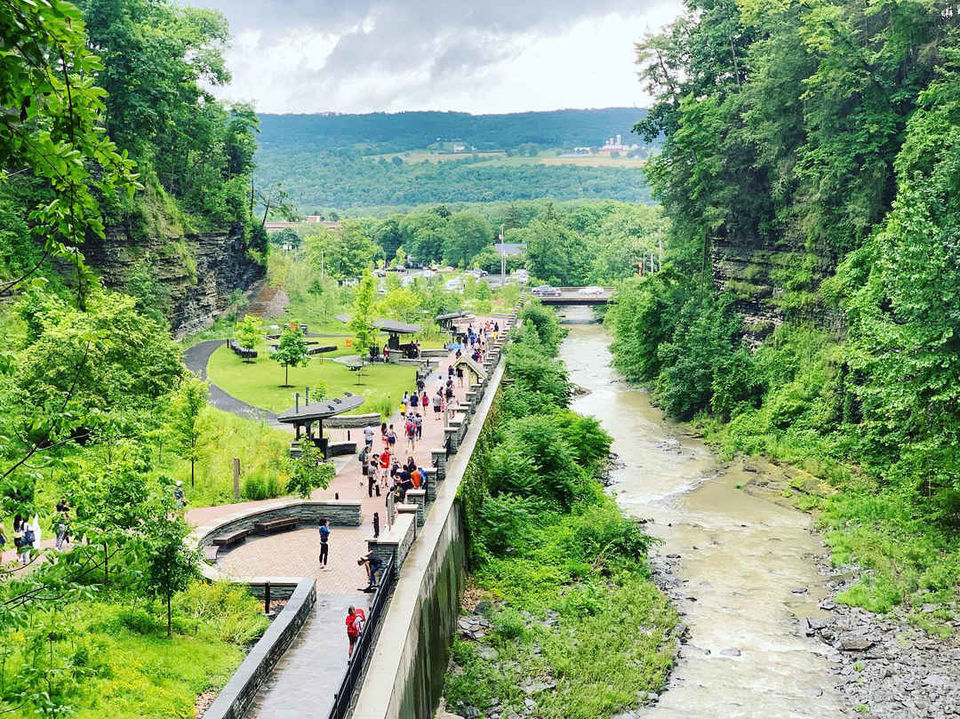 Gorge offers beautiful picturesque spots,specially at bridges. Visitors can walk along the Gorge Trail and pass underneath the iconic Rainbow Fall.
Gorge trail is about 1.5 hr to and fro and also have option to choose shuttle way for down $5 that comes every 20-30 minutes.
That comes to end of Glenn Watkin state park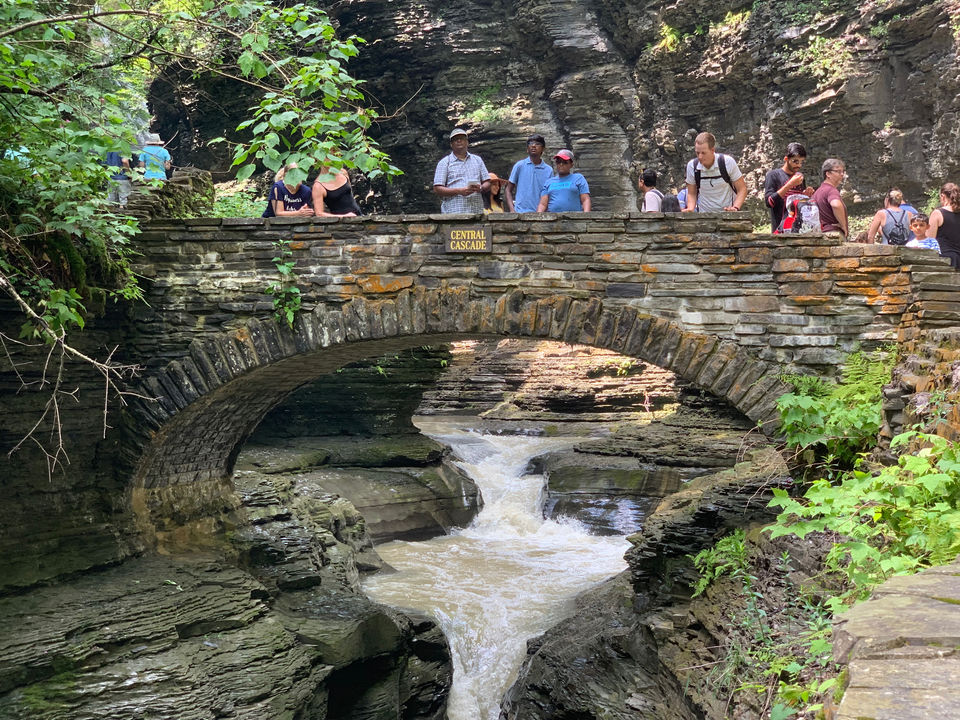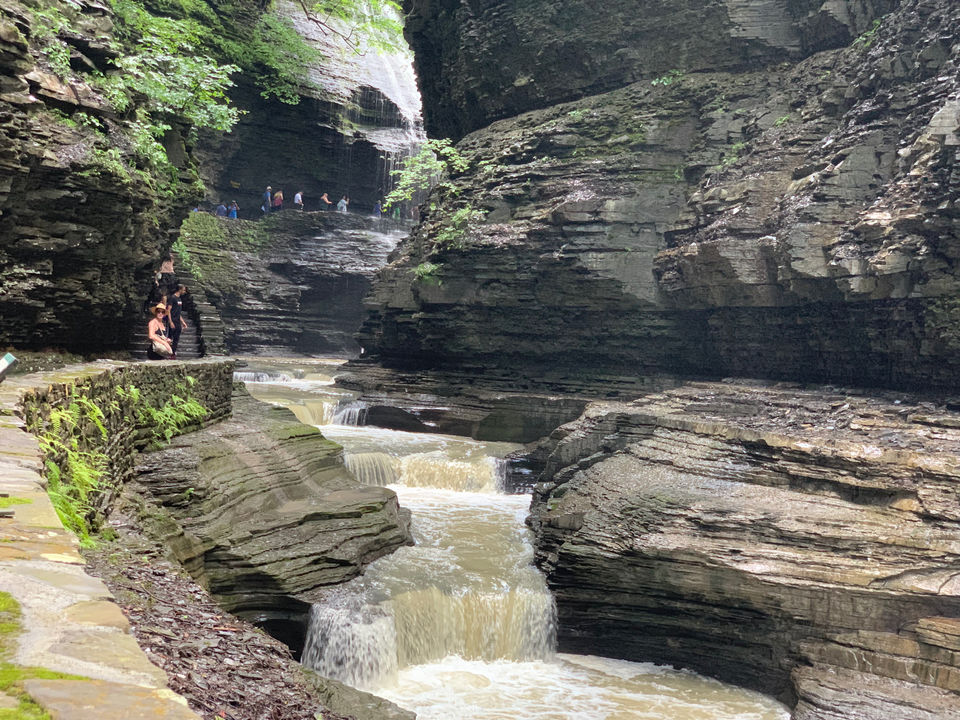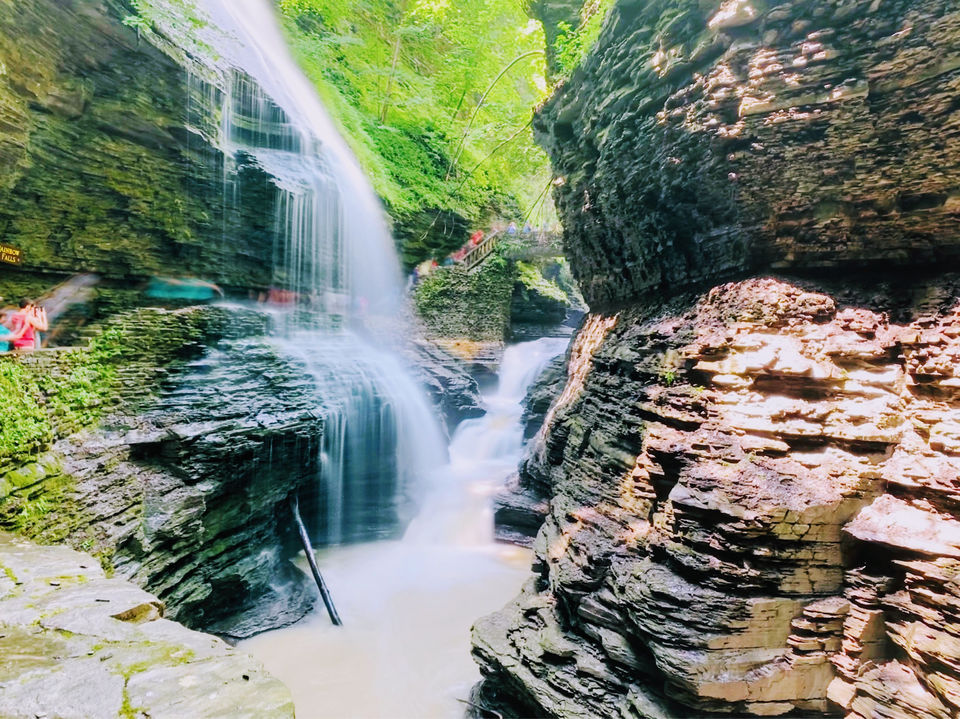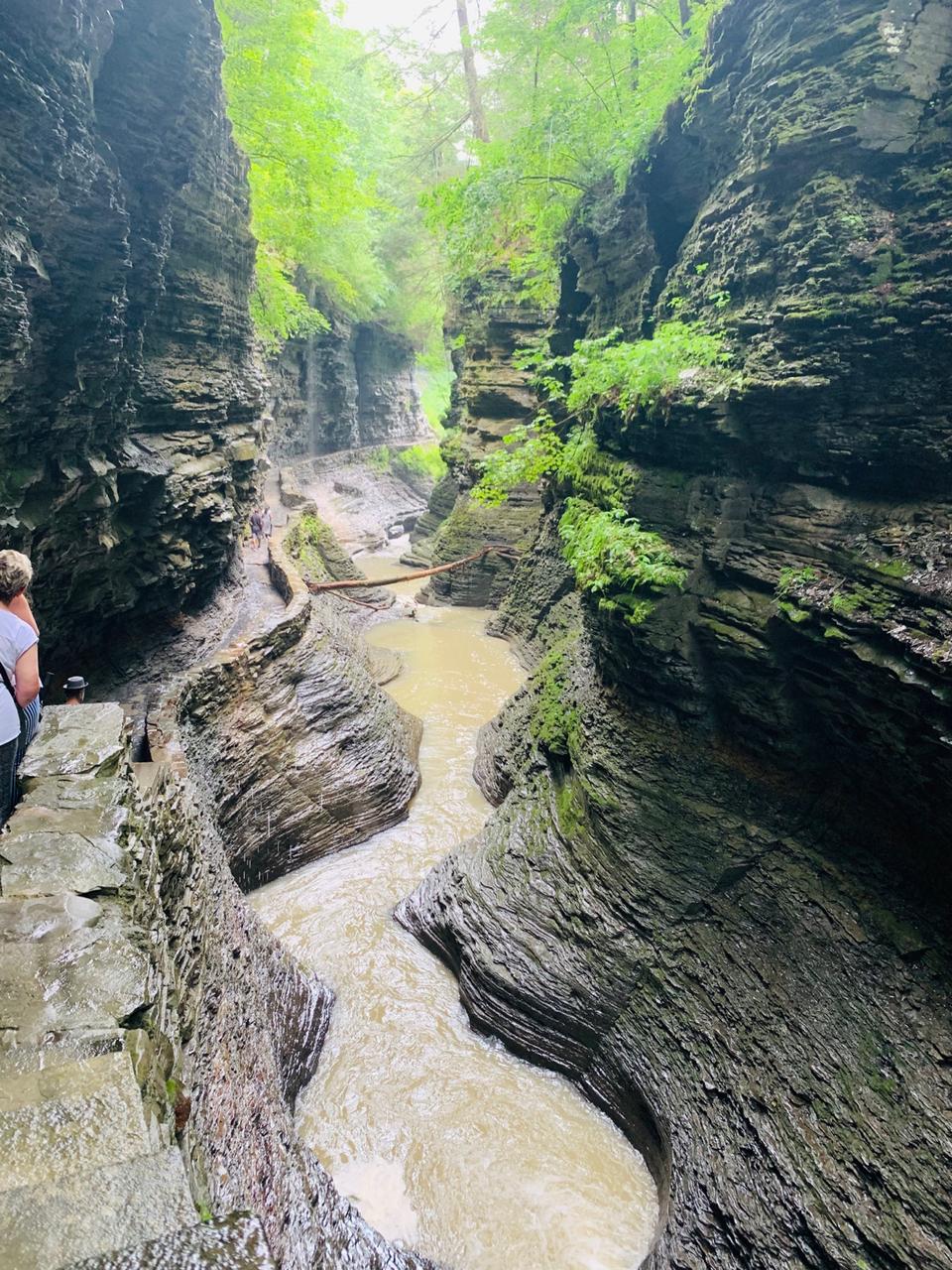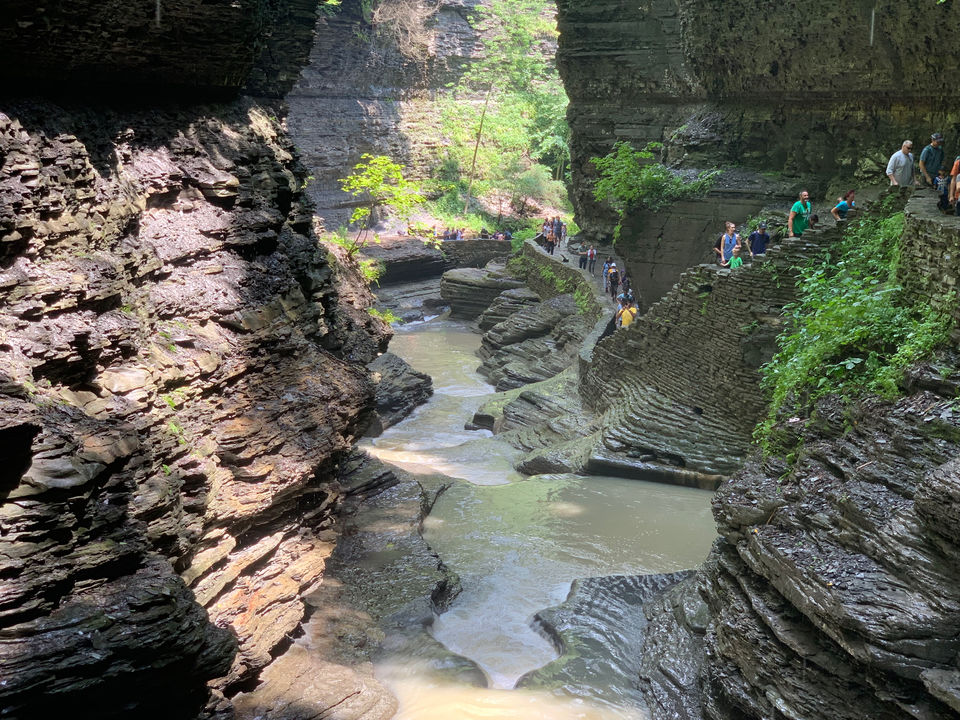 Time for lunch and for next destination, 1000 islands.
3 hour drive and just before sunset reached cottage. It offers 6- acre, park- like setting directly on the St. Lawrence River with dockyard. Dock is an ideal spot to view the spectacular sunsets specially when the other end is different country(Canada)
Cottage : fair wind cottage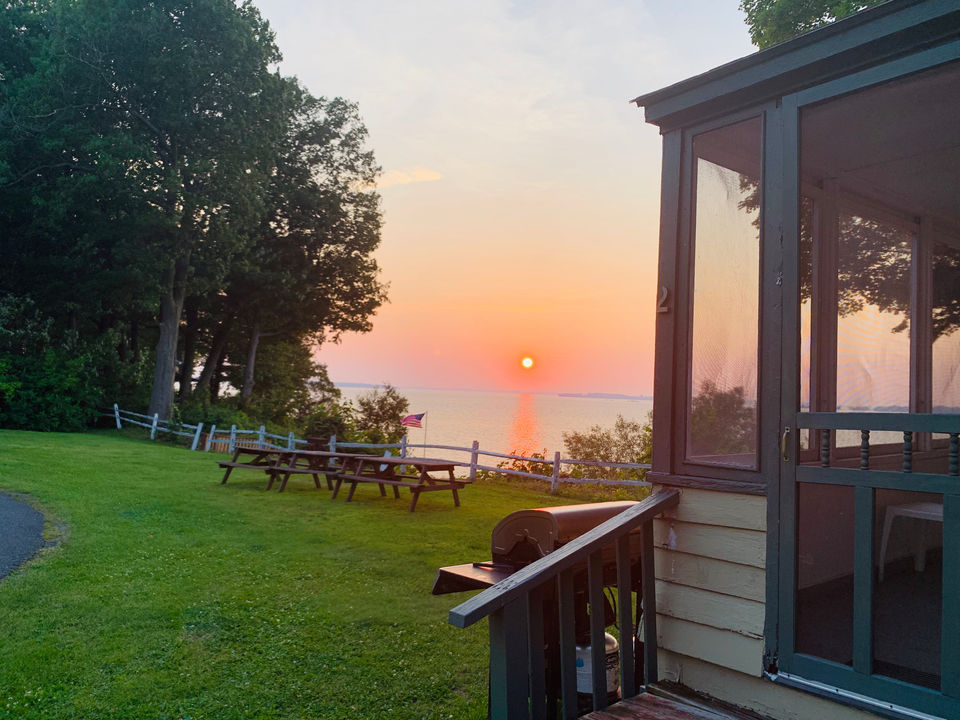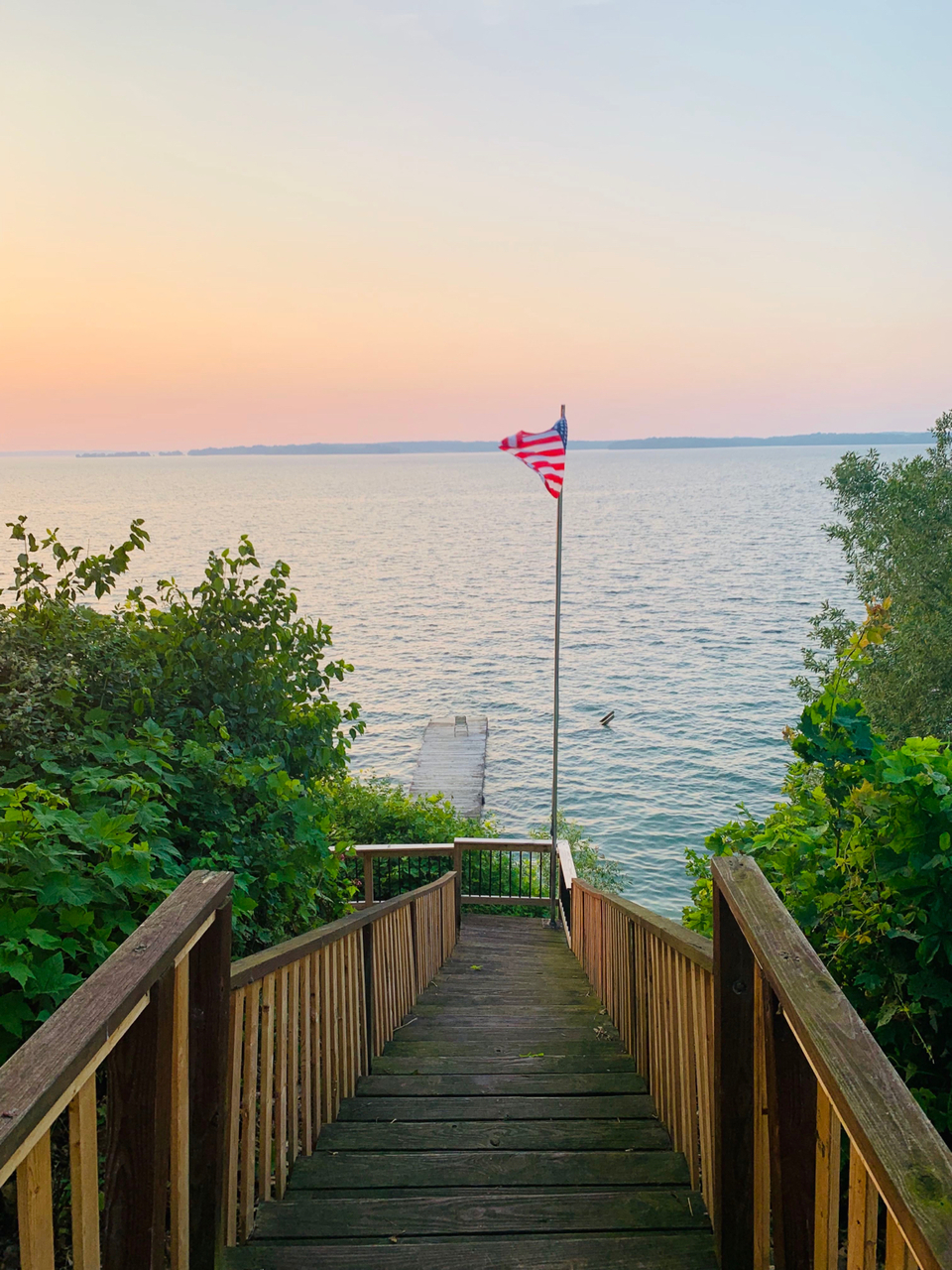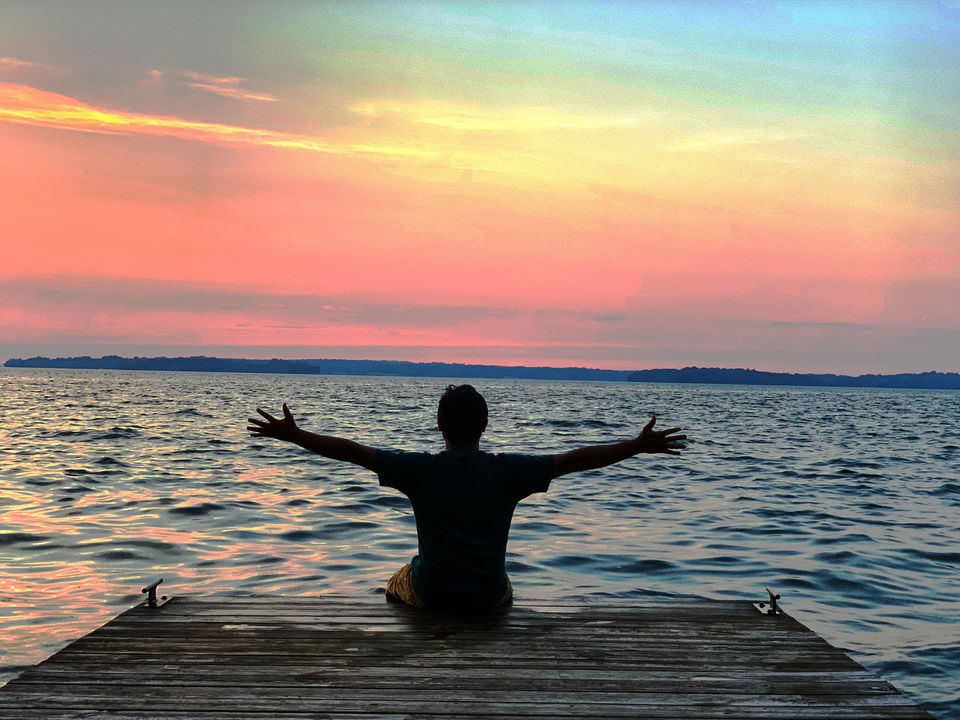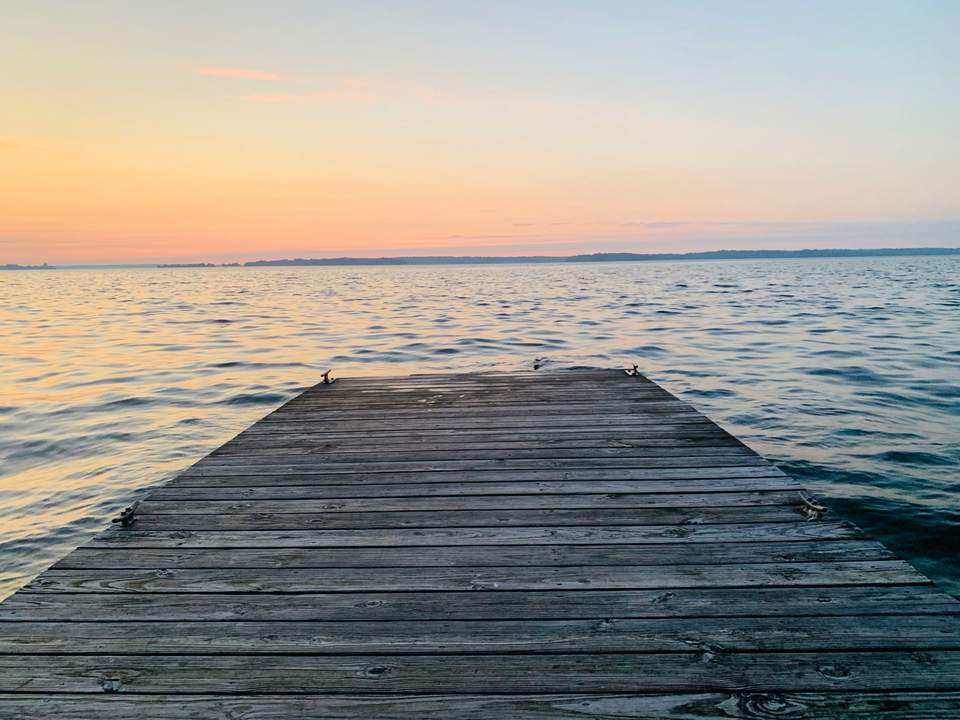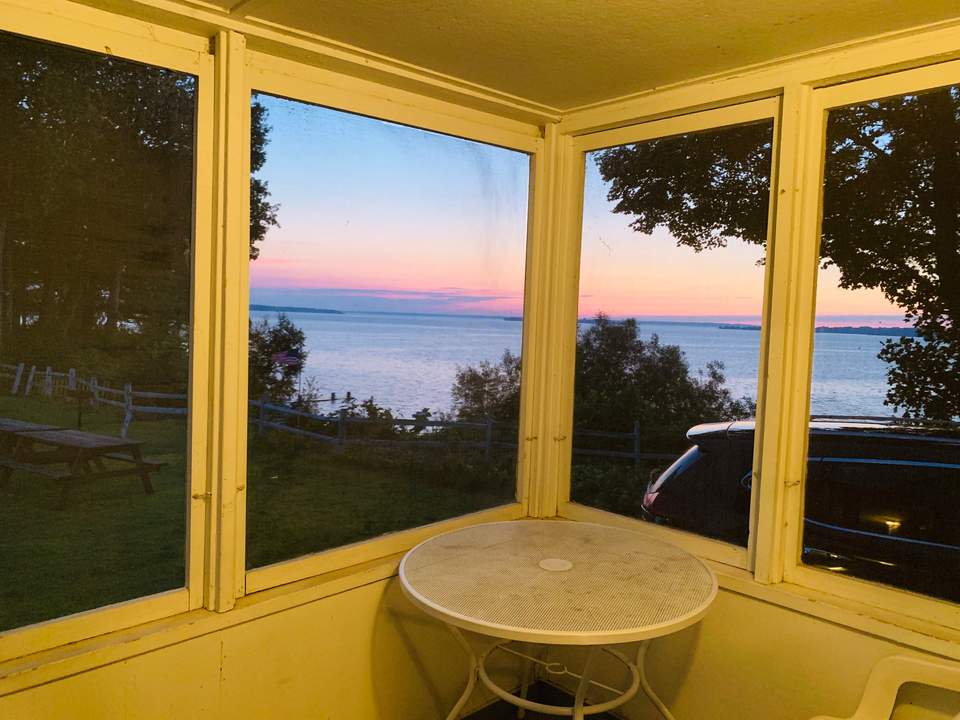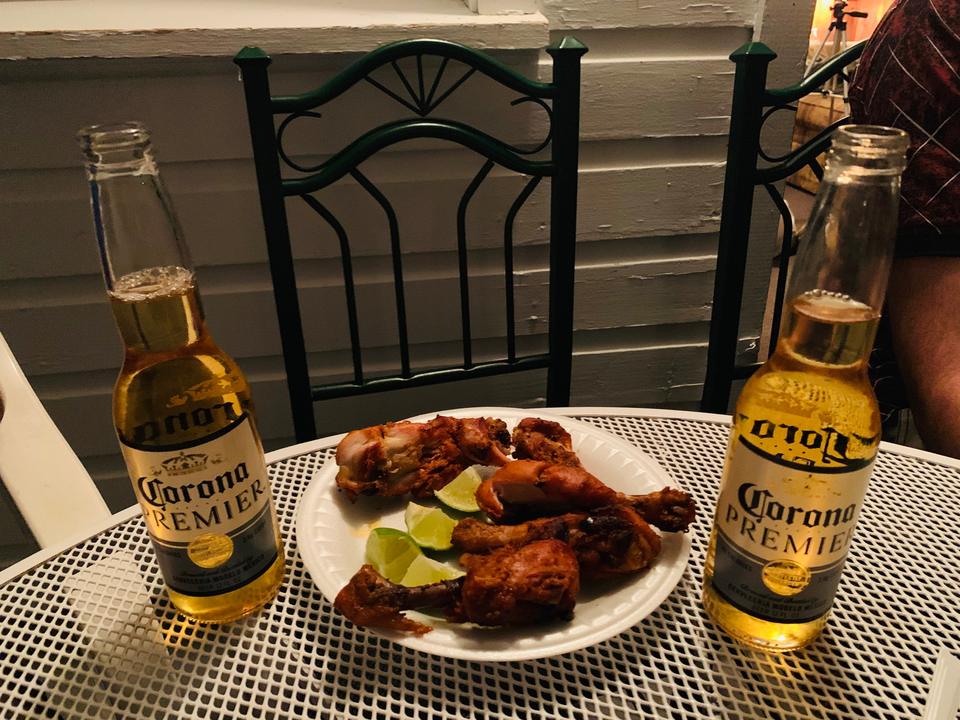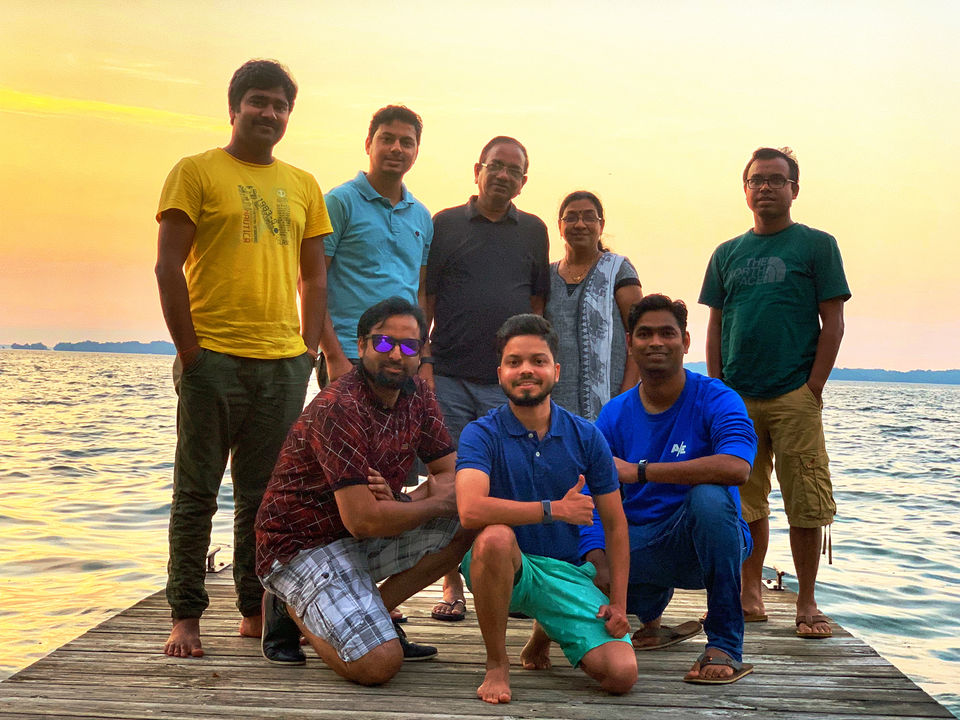 Time to prepare dinner.
Chilling at dock,tuning to bollywood 90's later at midnight was so peaceful.
End of Day 2
Day started with brunch at outdoor on bright sunny weather, followed by packing stuffs and checkout.
Last day of trip and its time to explore thousand islands.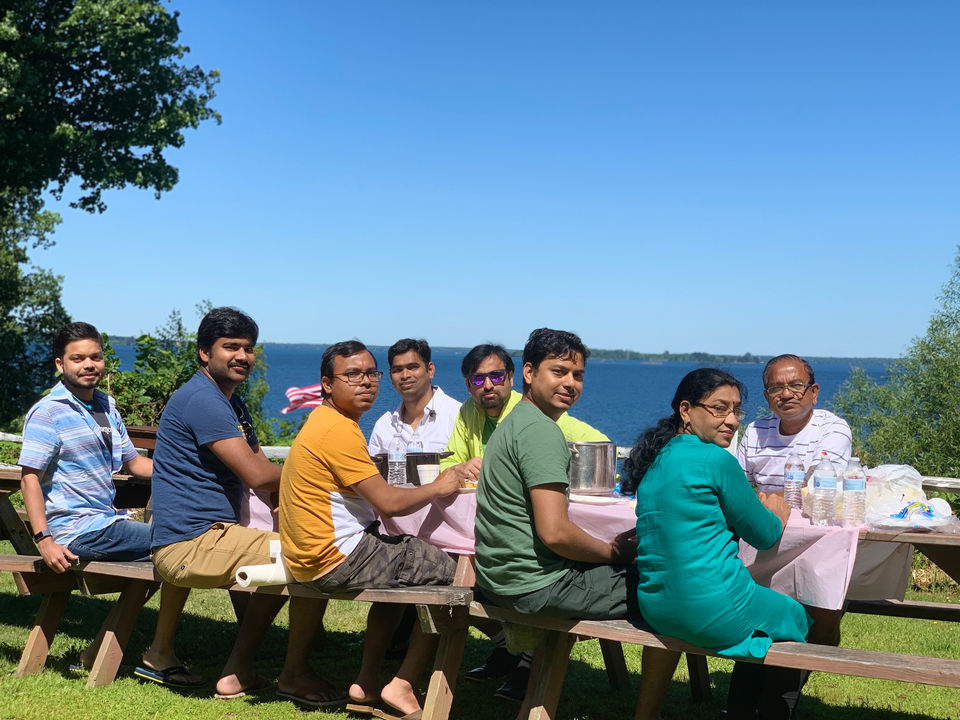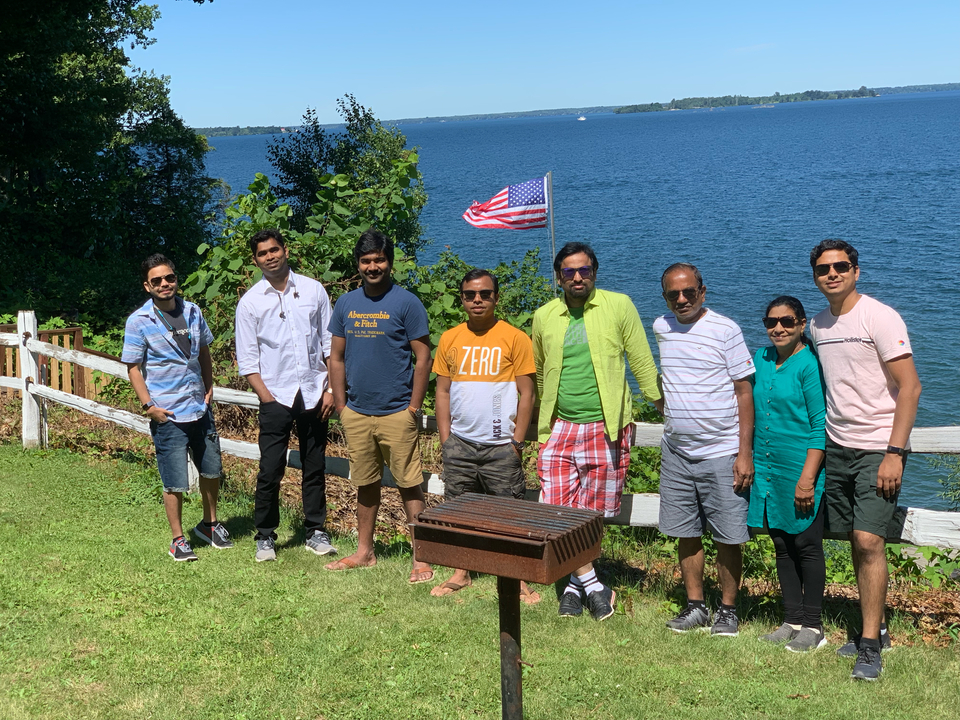 Thousand islands is comprised of group of islands(1865 islands).Basically smallest piece of land having one or more tree can be considered as an island.
Time to visit Boldt Castle. To start with,we reached at Clayton island tours which will cruise over St. Lawrence River. You can explore the coastline of USA and Canada along with scenic looks at whirlpool channel,Tom Thumb Island,the Rock island Lighthouse and the bridge connecting Thousand islands. Ship's crew guide will give information about various site as you pass them.They docked at Heart Island, where they give us 1.5 hour to explore the remarkable Boldt Castle on your own.
History
Beginning in 1900,Boldt decided to built this fullsize rhineland castle at picturesque Heart Island.Work commenced with 300 workers for this 6 storey,120 room castle with tunnels,powerhouse,italian garden ,dove cote and an alster tower which is playhouse for children's. In Jan 1904, a telegraph received at island from boldt which states "stop all construction".Louise had died suddenly and Boldt couldn't imagine his dream castle without her and he never returned to this island.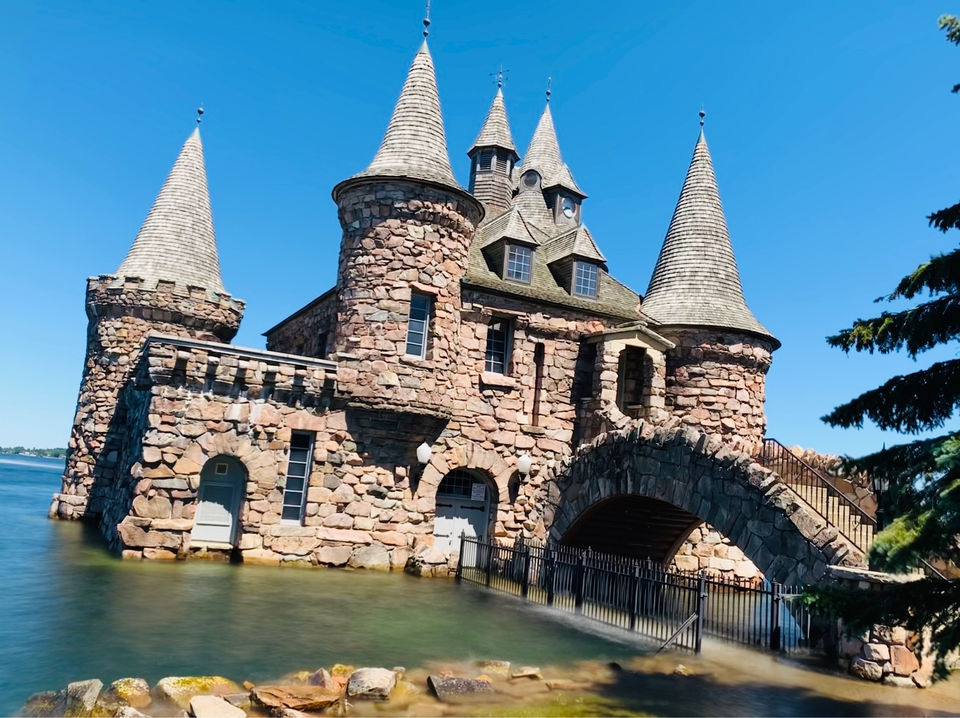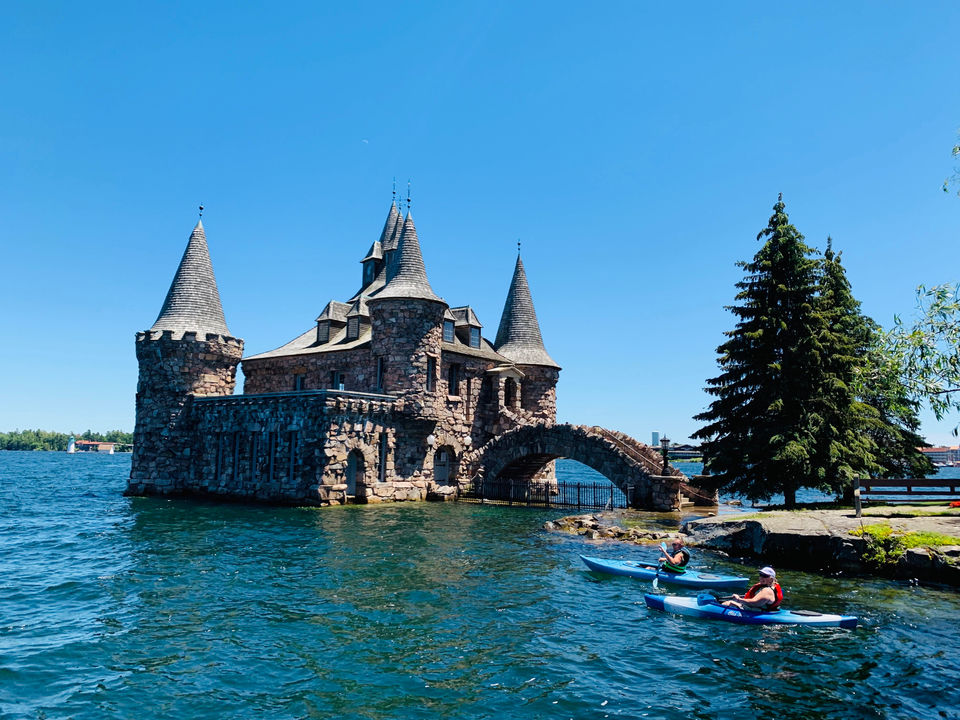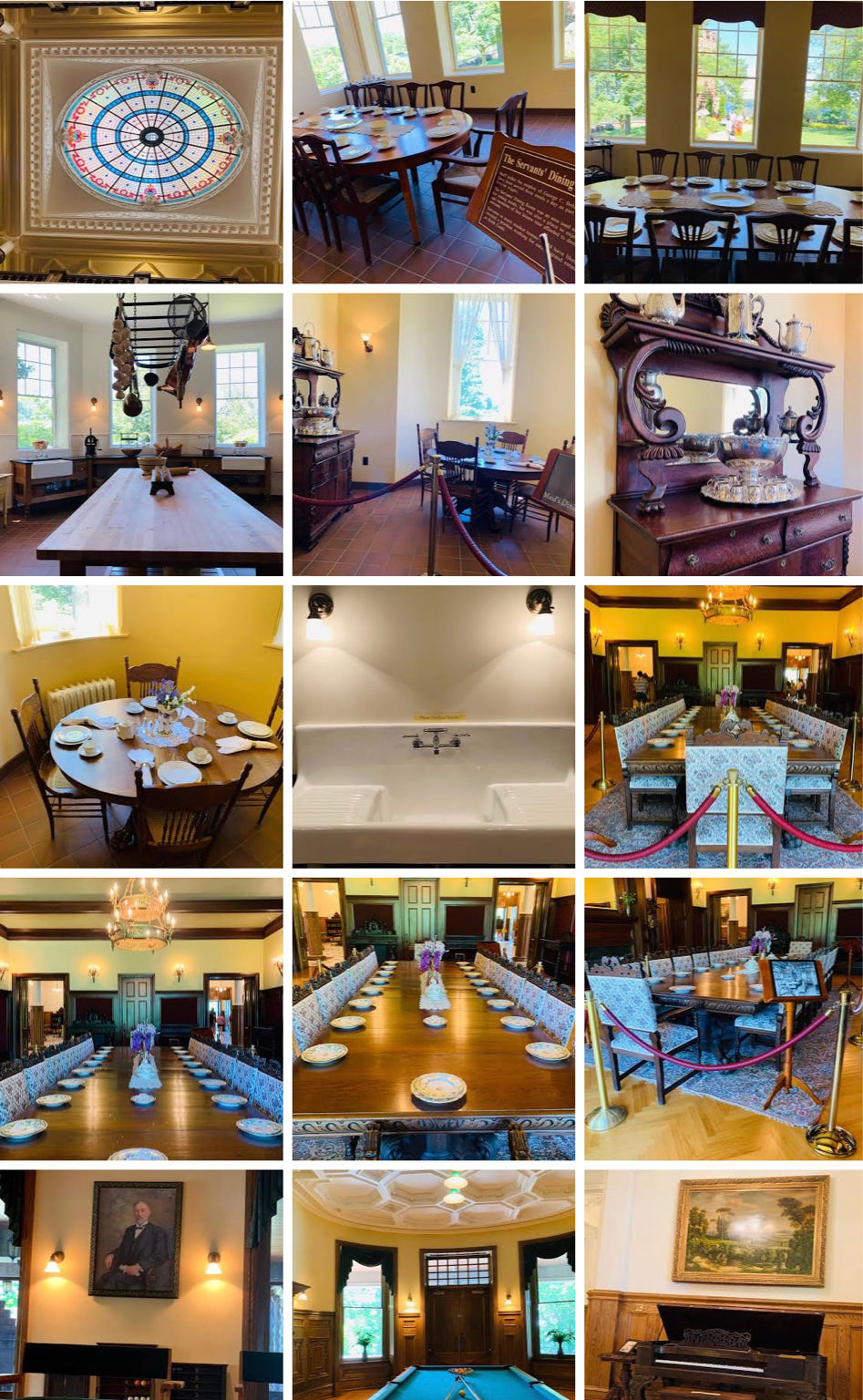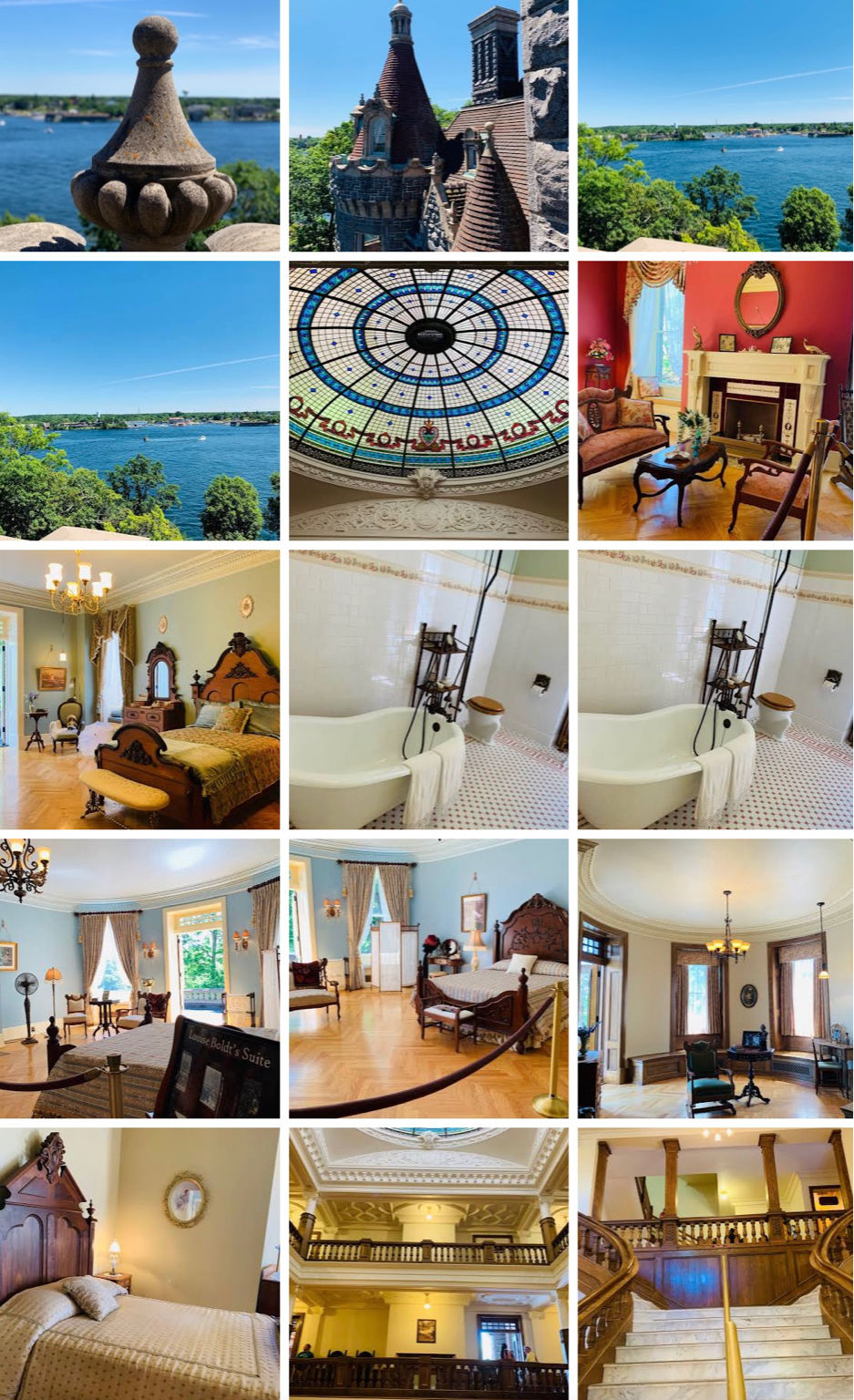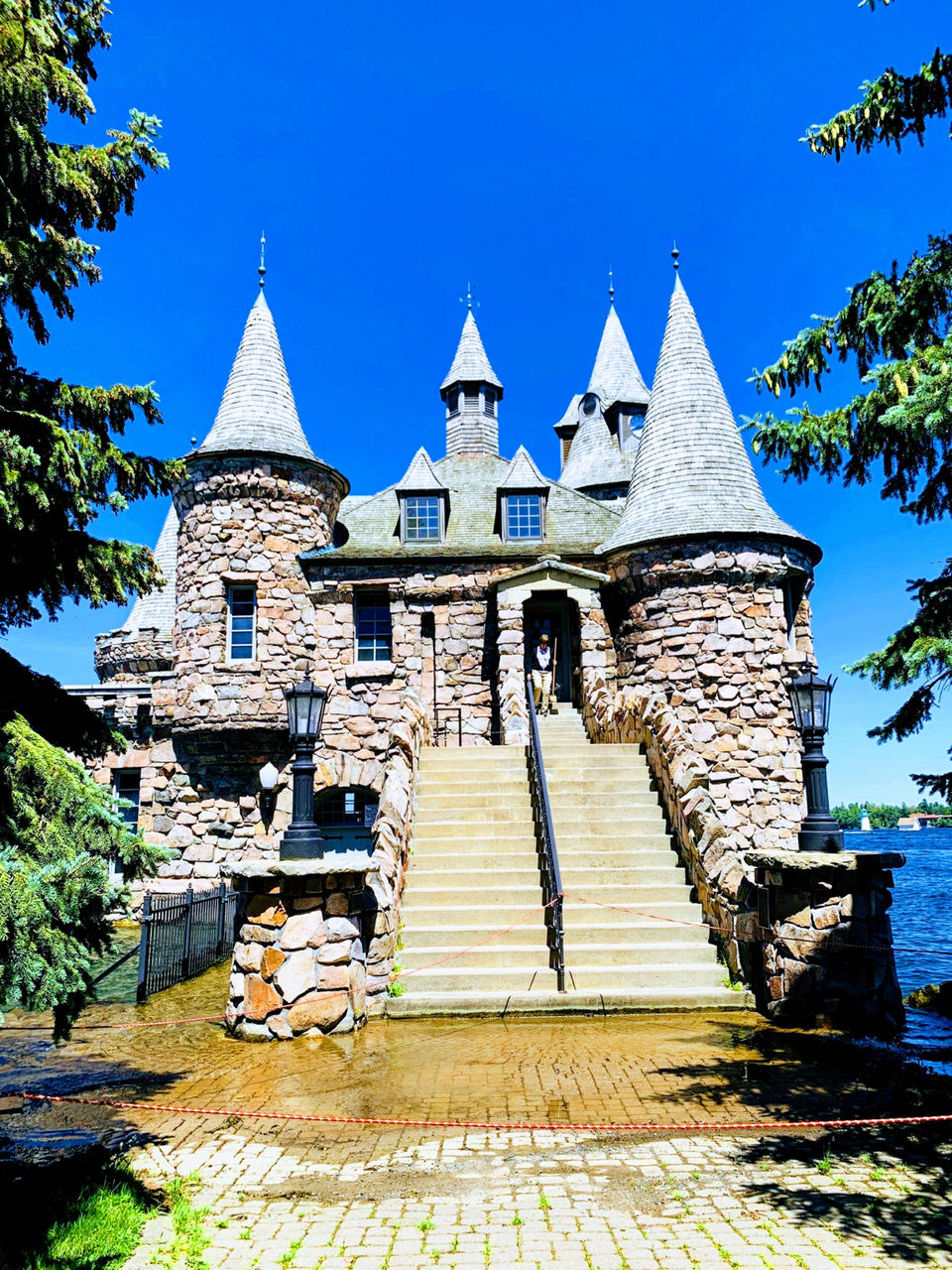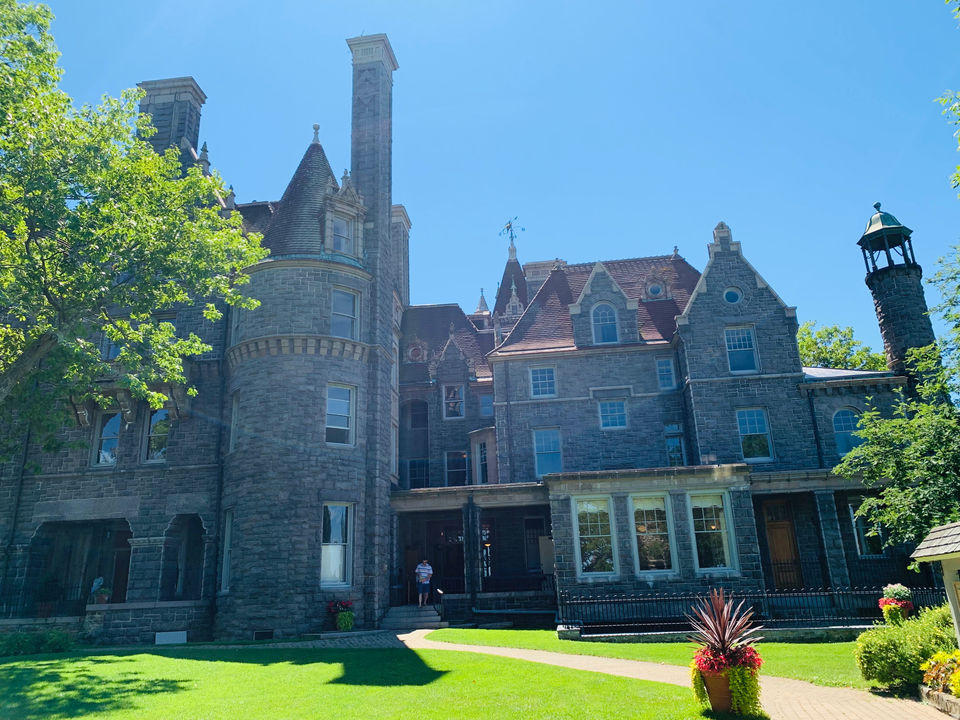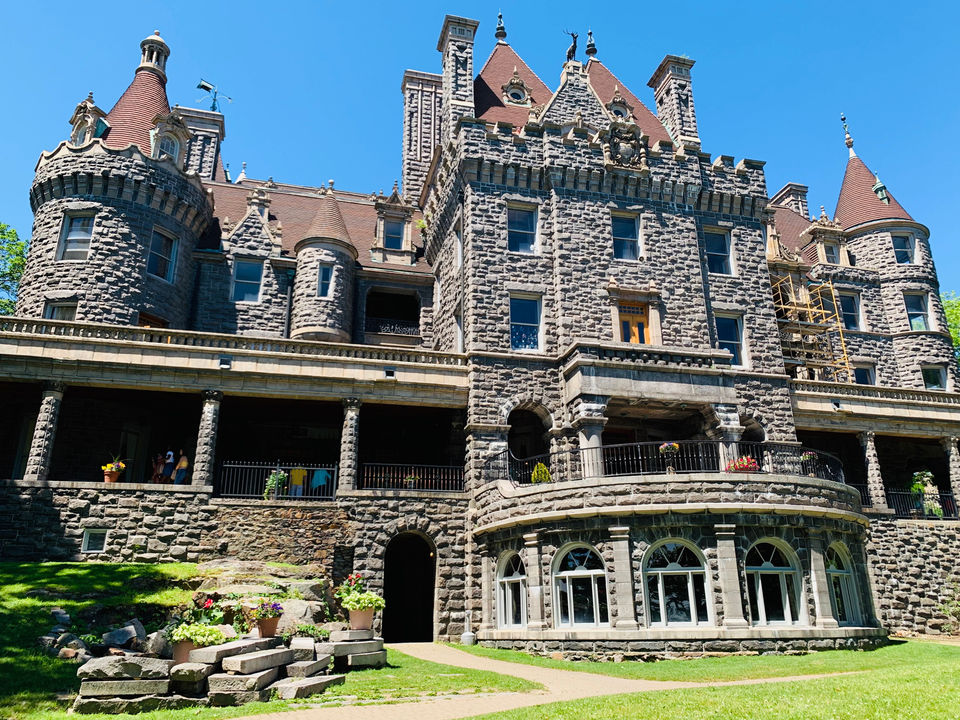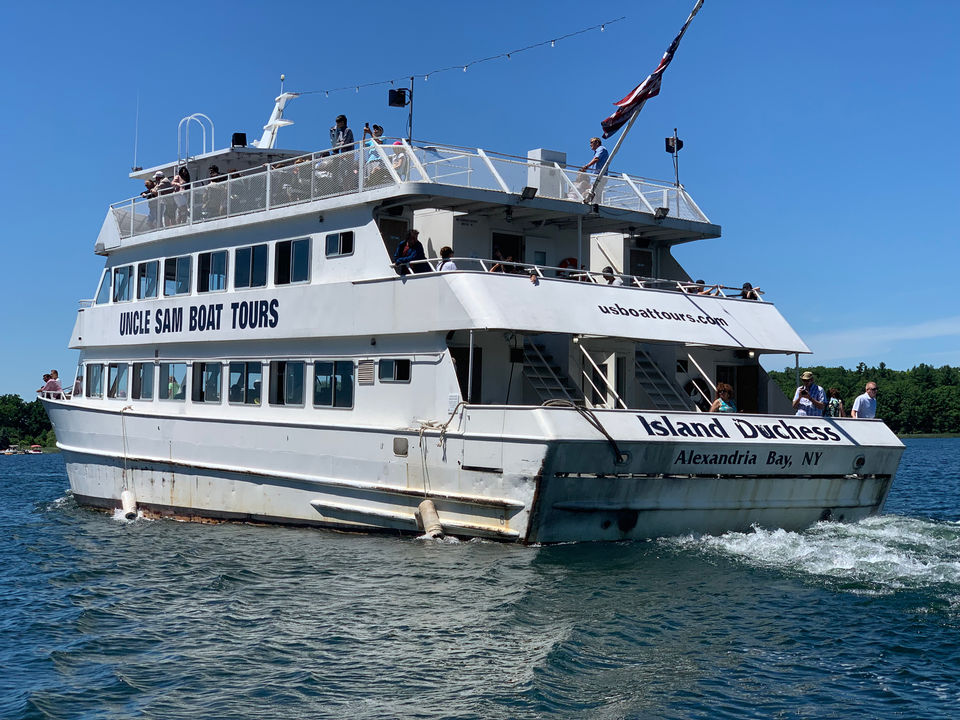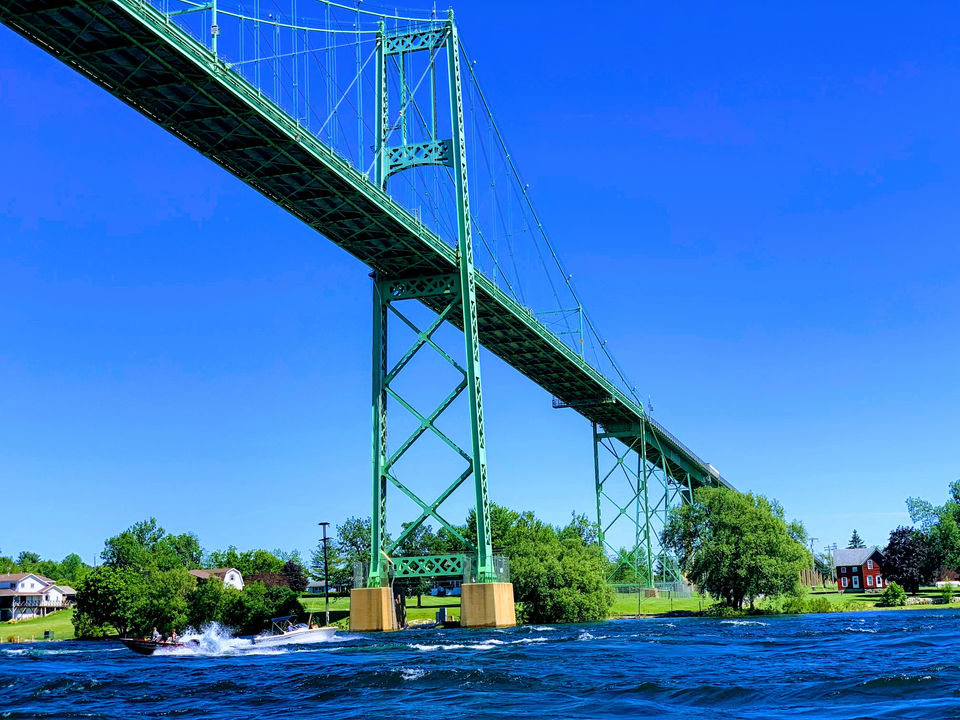 Time to return to shore again to drive back to Cleveland,OH and that's all from this trip.