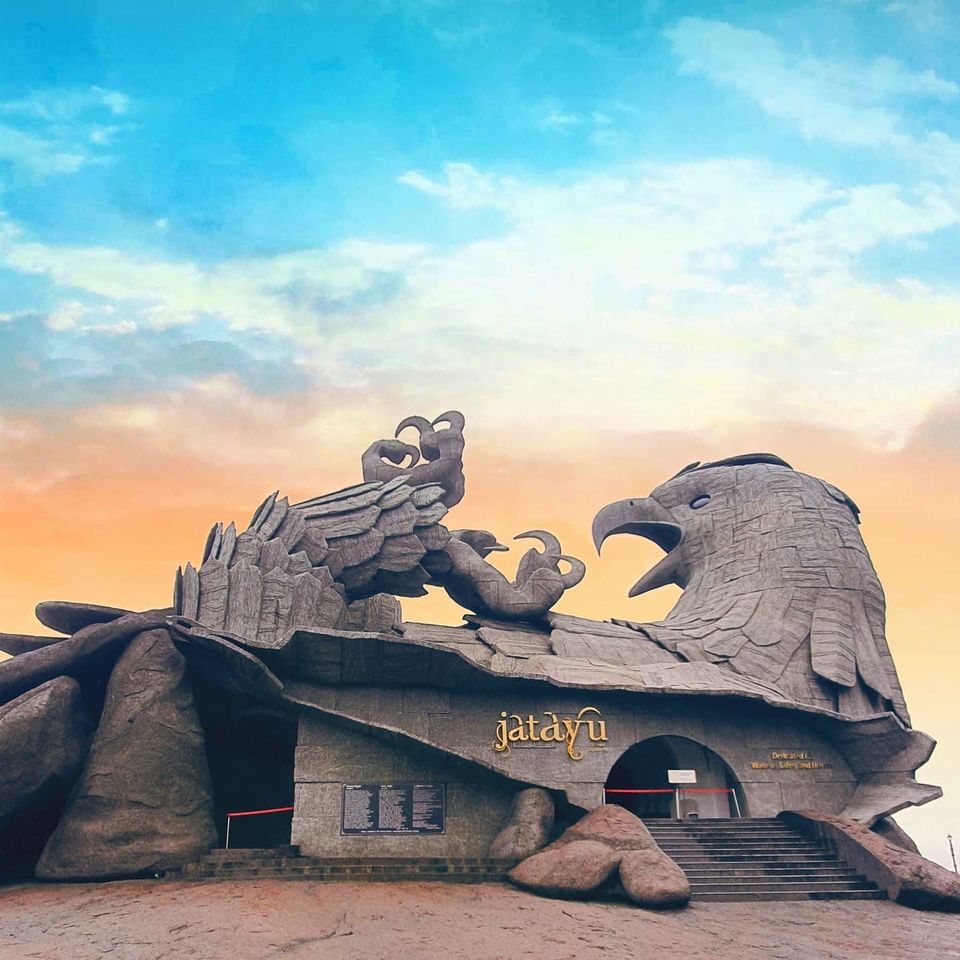 Didyouknow.. World's largest bird sculpture is in India?
You will certainly get mesmerised with the world's largest bird sculpture spanning over 65 acres across four hills. You can reach the hilltop using a cable car. A multitude of experiences await the traveller in Jatayu Rock. One such is the museum and the 6D theatre inside the sculpture.
You can even have a hele-taxi experience from here! But the same was not open currently due to covid restrictions.
📝Significant context: Jatayu is a symbolic figure in the Hindu epic Ramayana. Known as a "noble bird of divine origin," the legend is that he tried to rescue Sita, the wife of the famed Lord Rama (an incarnation of Vishnu and Krishna). Sita was being abducted by the demon king Ravana, and Jatayu came to her defense.
After battling with Ravana, the king cut off Jatayu's left wing and escaped with Sita. Jatayu Earth's Center decided to pay tribute to the noble figure's's dedication to women's safety and honor it with this gigantic statue. The sculpture also symbolically recognizes a "bygone era when humans, animals, and other living forms care for each other and fellow beings lived peacefully on this Earth."
Location: Jatayu earth centre is located in a small village called Chadayamangalam in Kollam (Quilon) District is one among the most awaited viable tourism destinations in Kerala.
How to reach: By Road
Jatayupara is located approx 200mtrs from Trivandrum – Kochi highway.
Jatayu Earth Center Timings
Jatayu Earth Centre Opening and Closing Time is 10 am to 6 pm every day.