Arrived Ooty. All these scenes was on our way to the Queen of Hills from Bangalore.
If you are coming to Ooty via Bangalore it is highly recommended to opt for road trip. We were lucky enough to witness little monkeys, elephant and a few deers on our way.
Since it was a whole night journey we preferred to relax at hotel on Day1.
However we went to Earl's secret for the lunch. I have attached the pictures of the same restaurant, please check them out and do visit this cute restaurant and you can trust on their food quality blindly no matter what what you order. Its the best in town.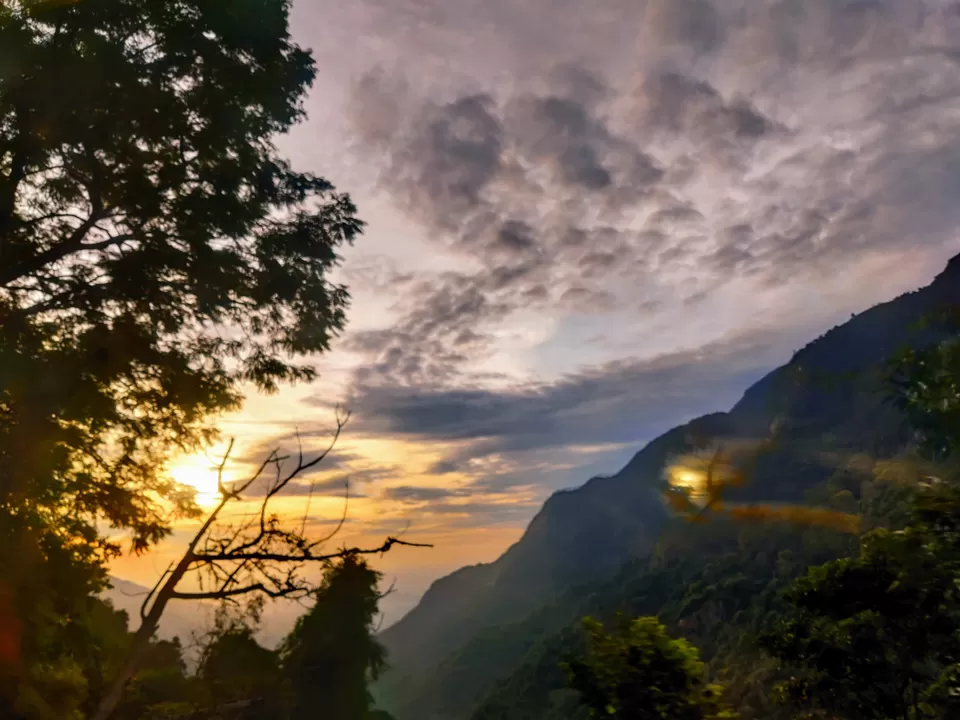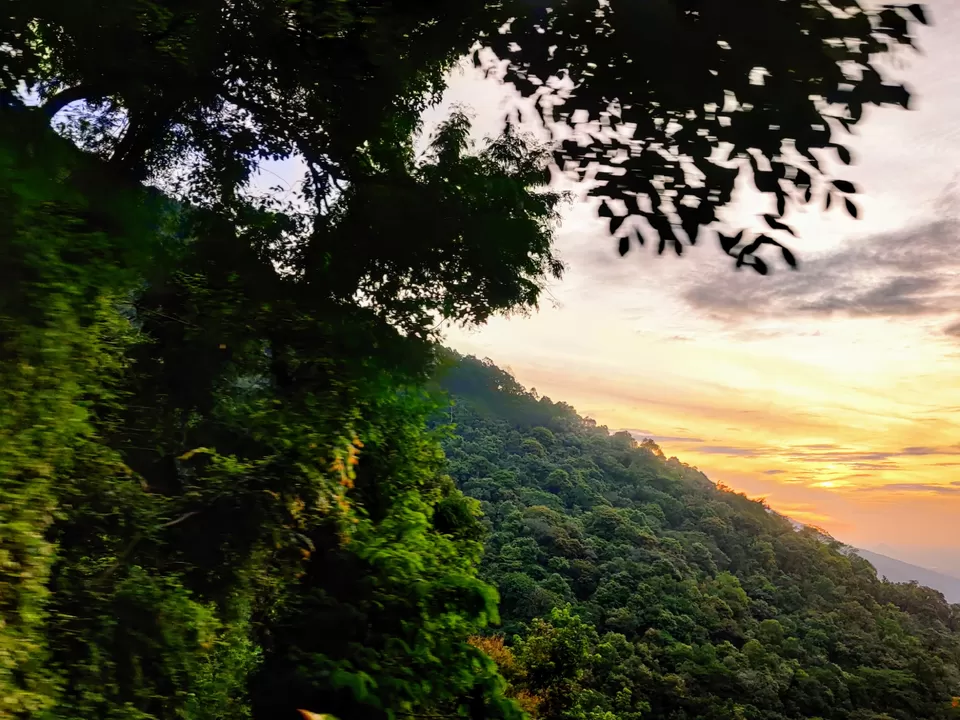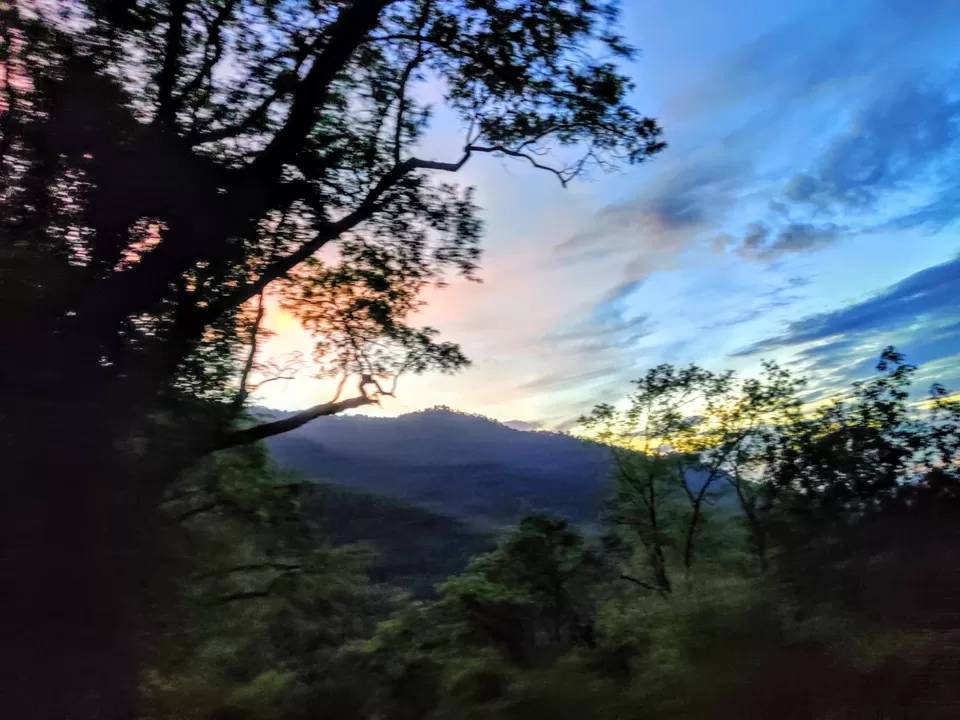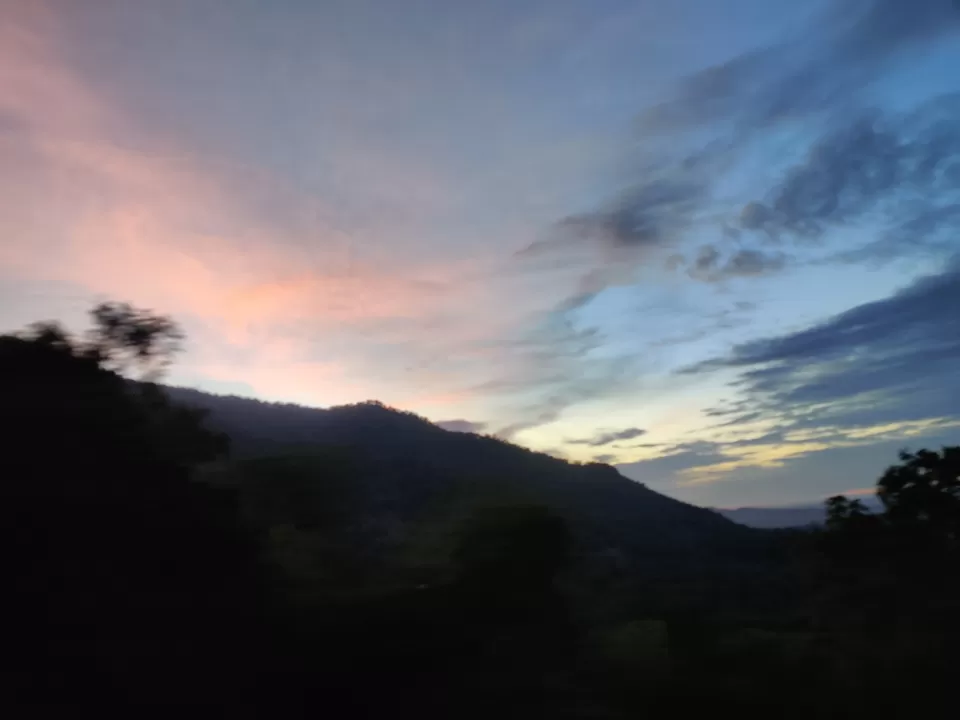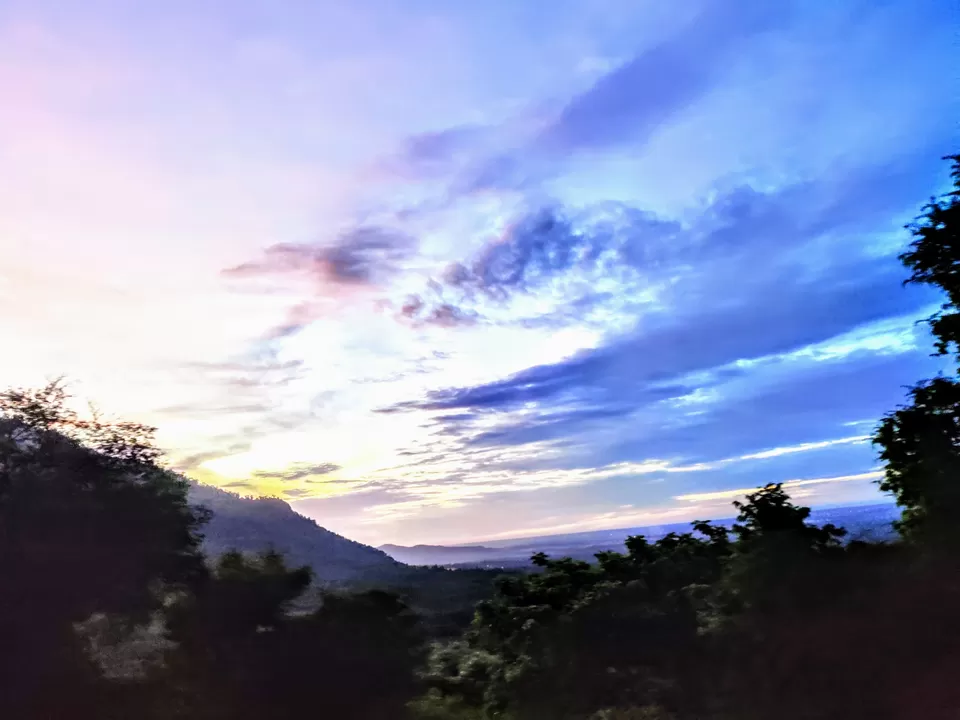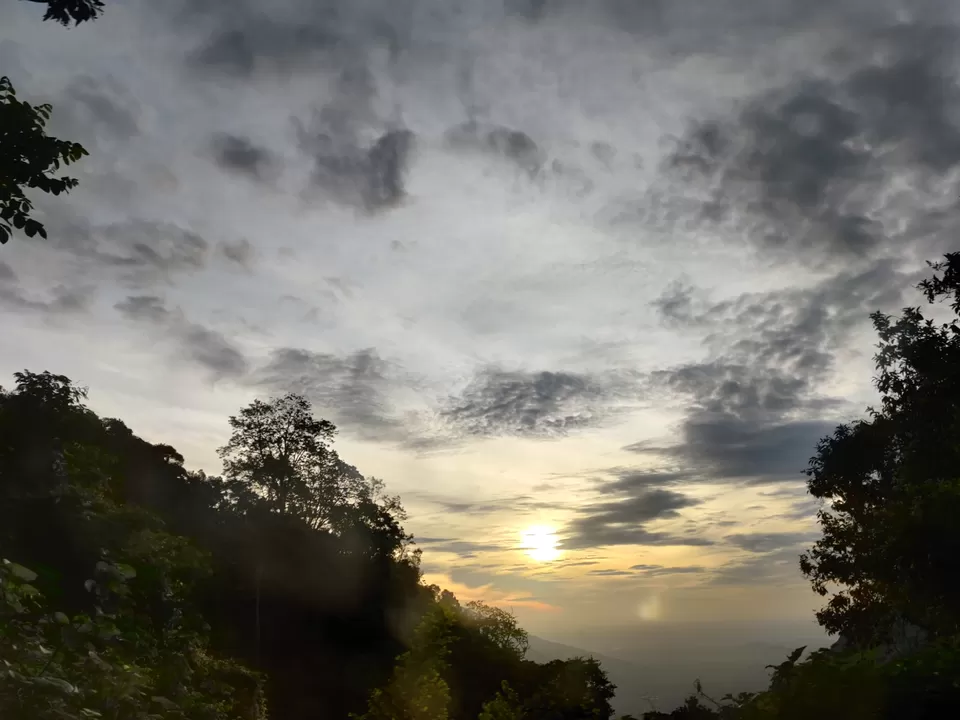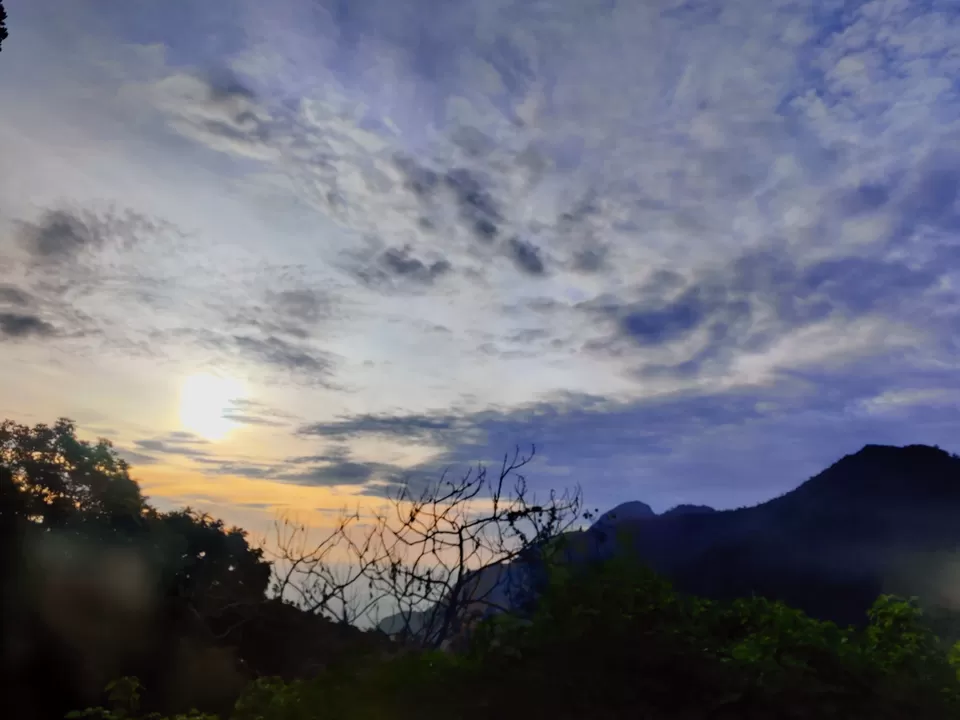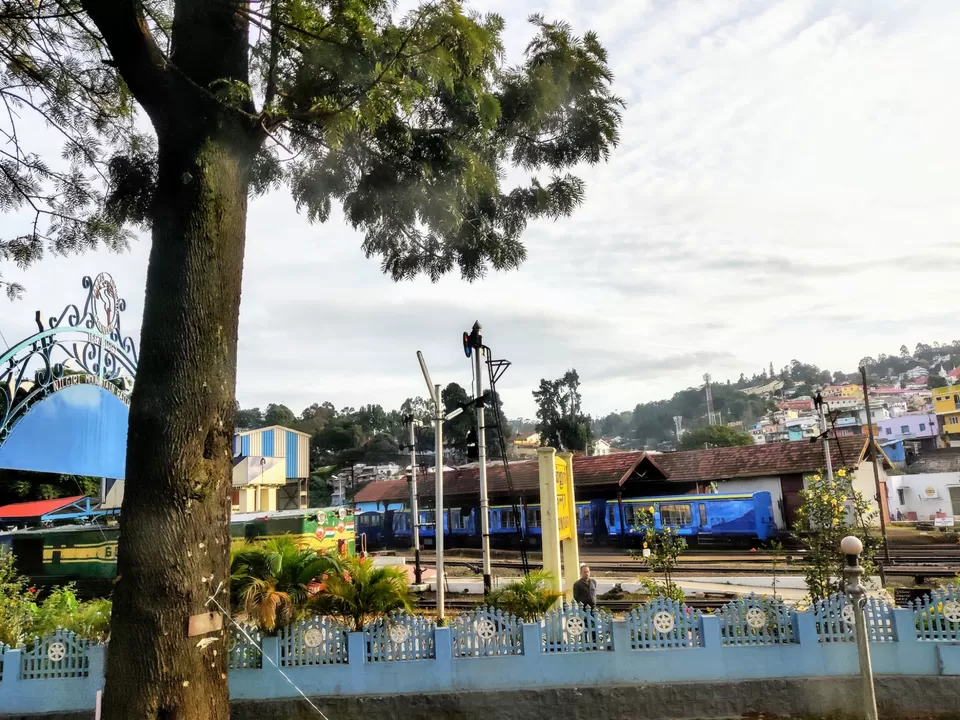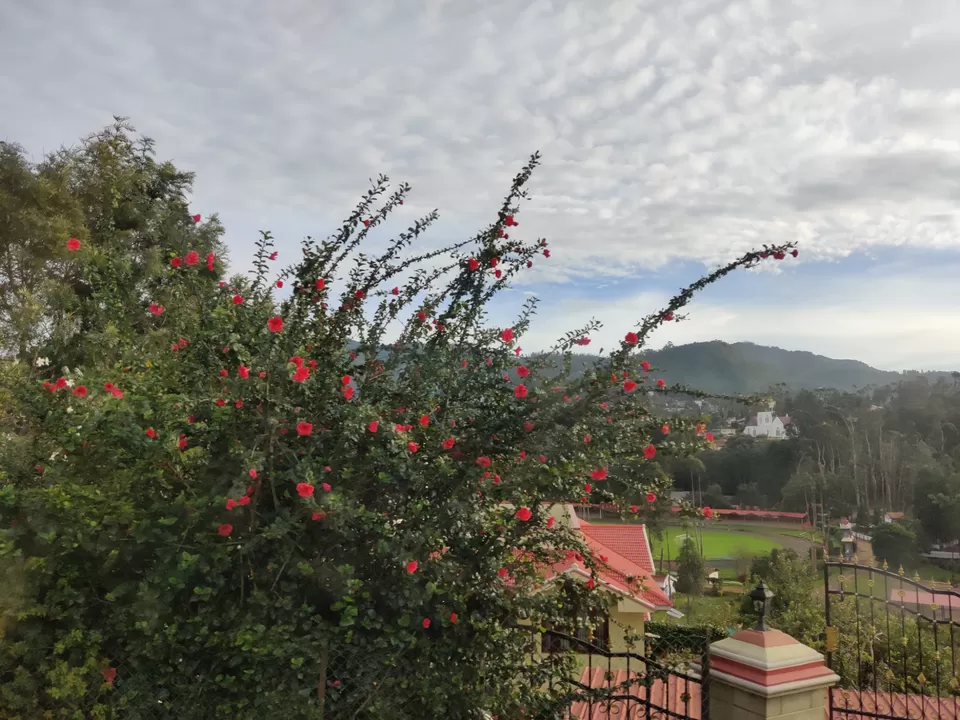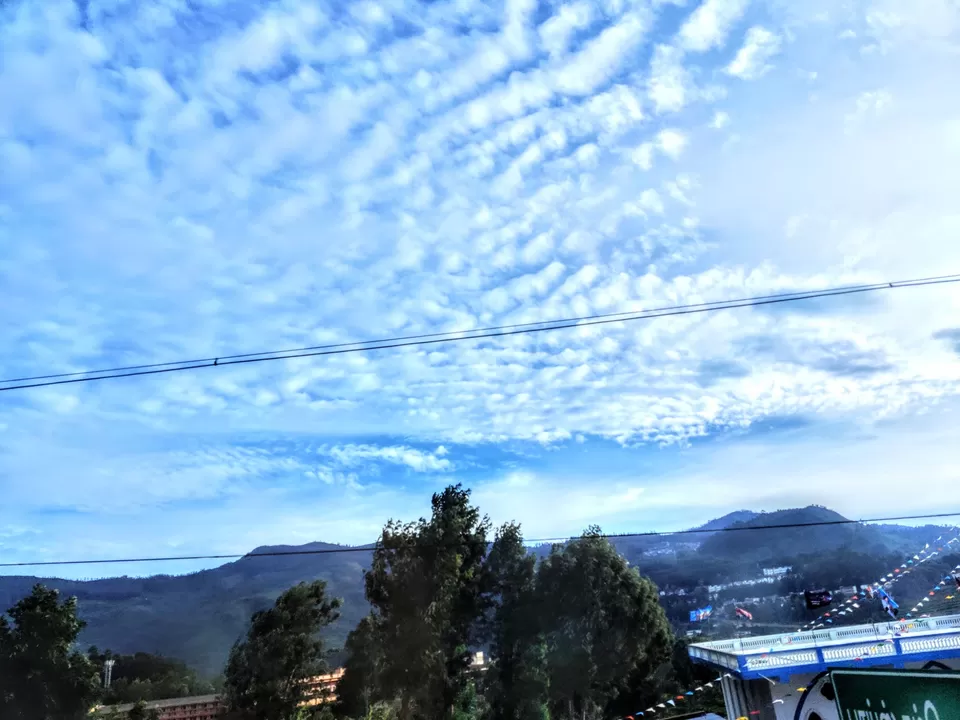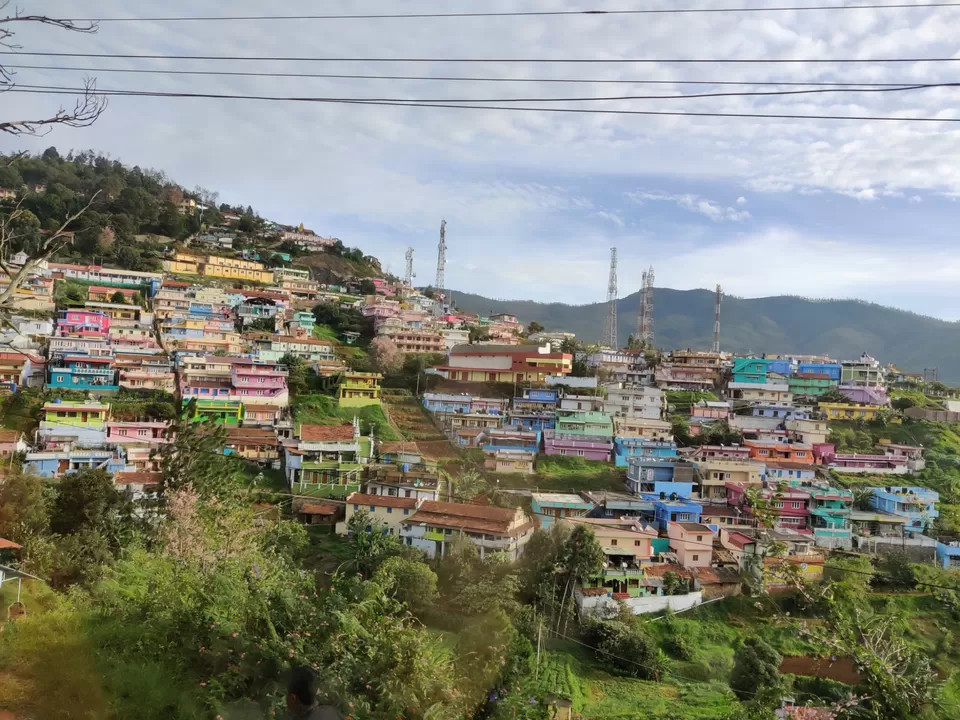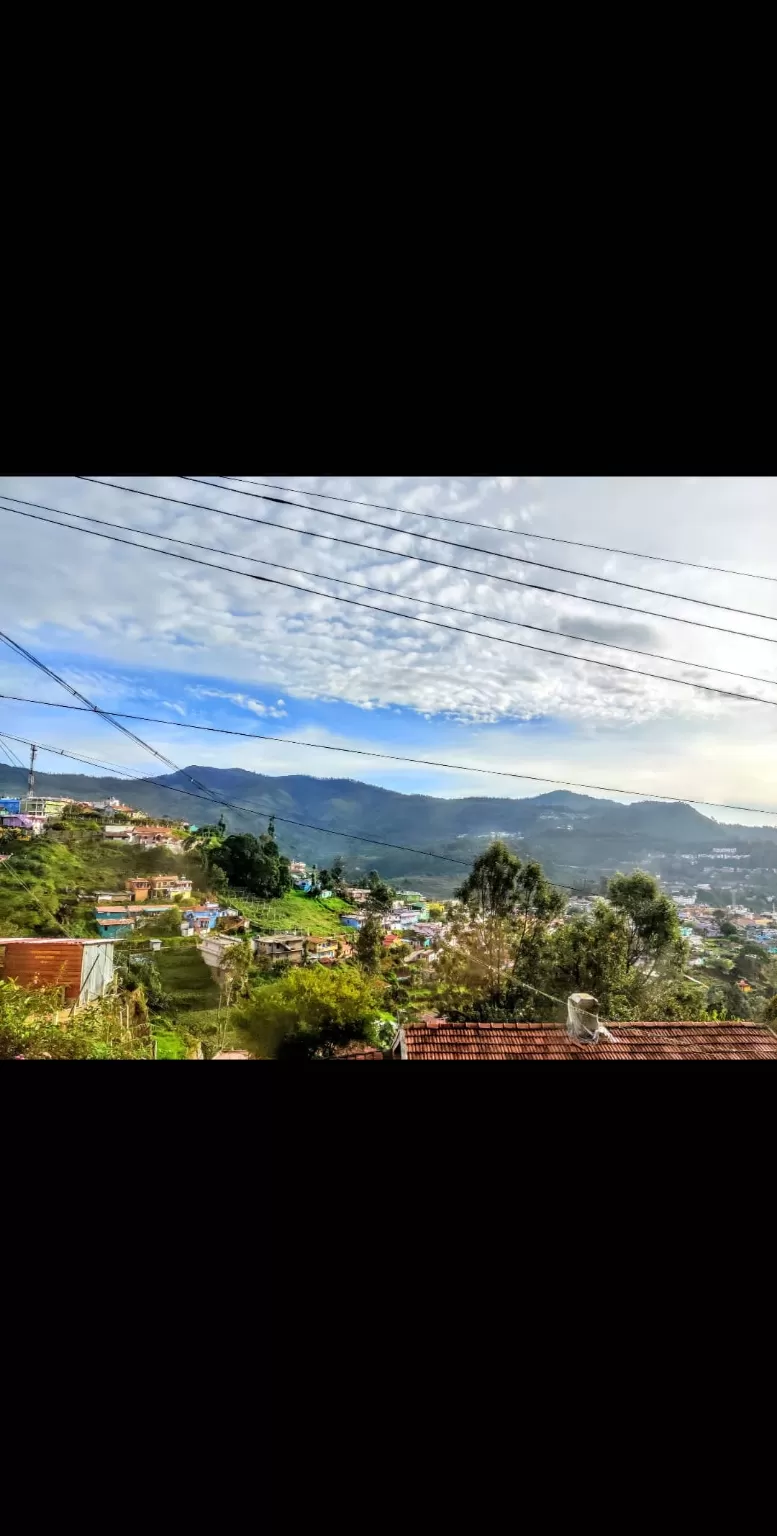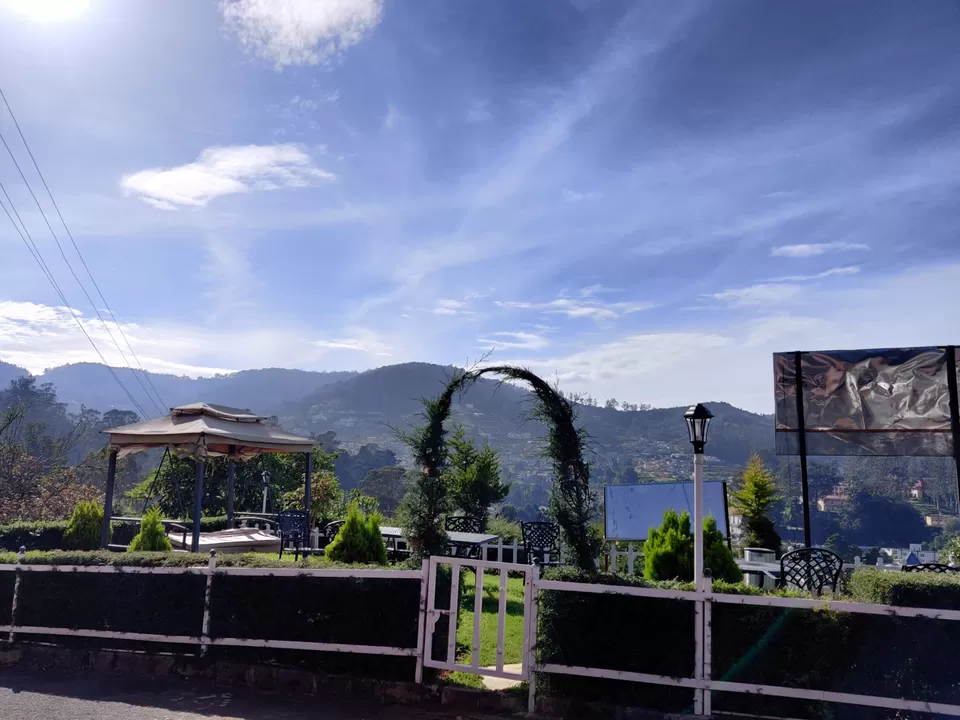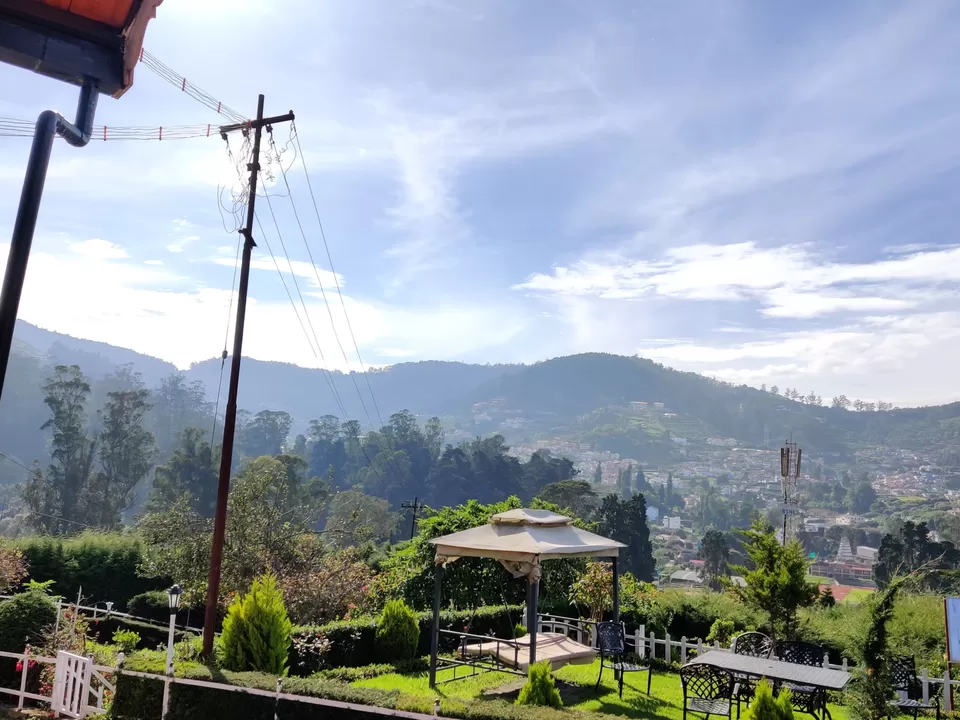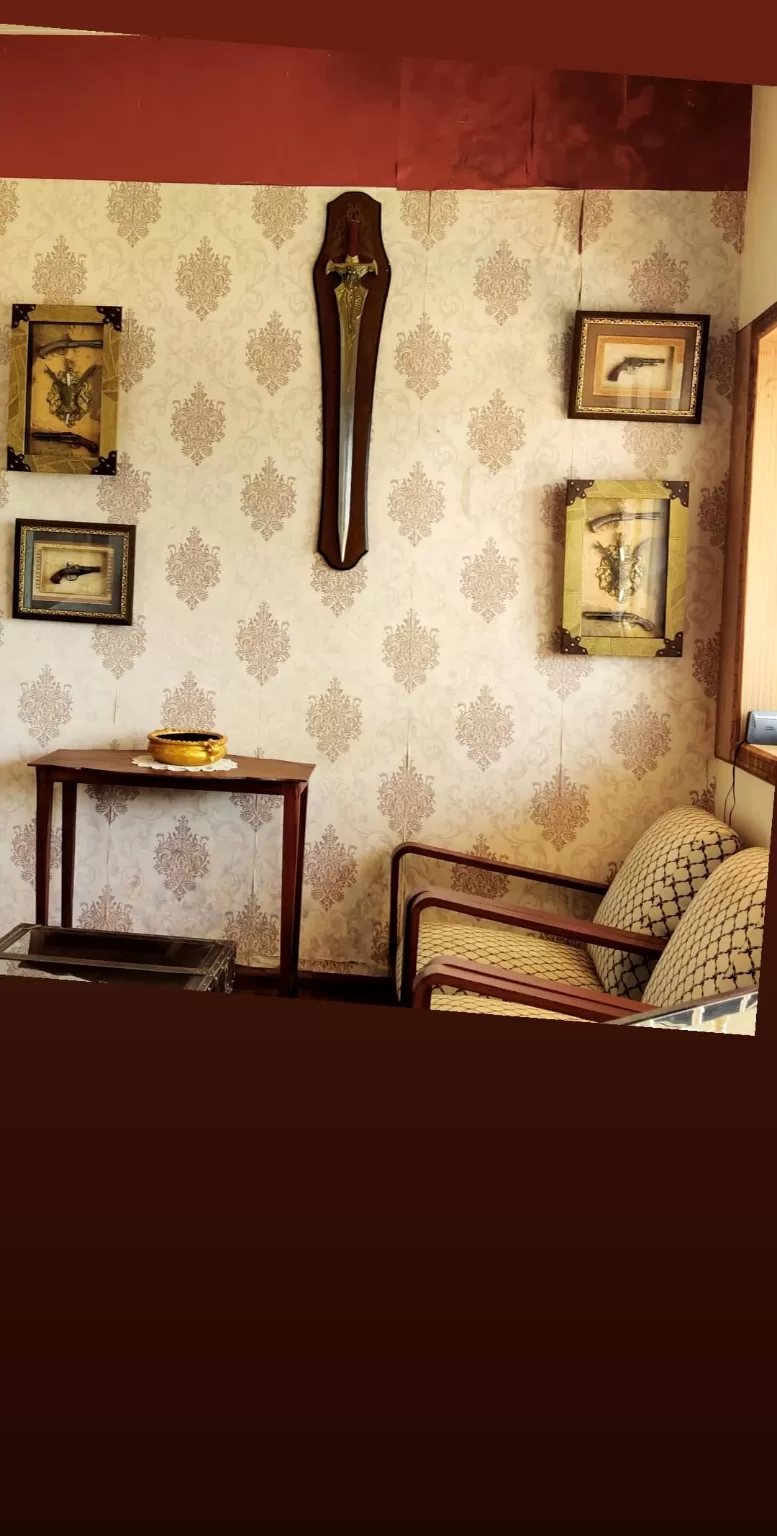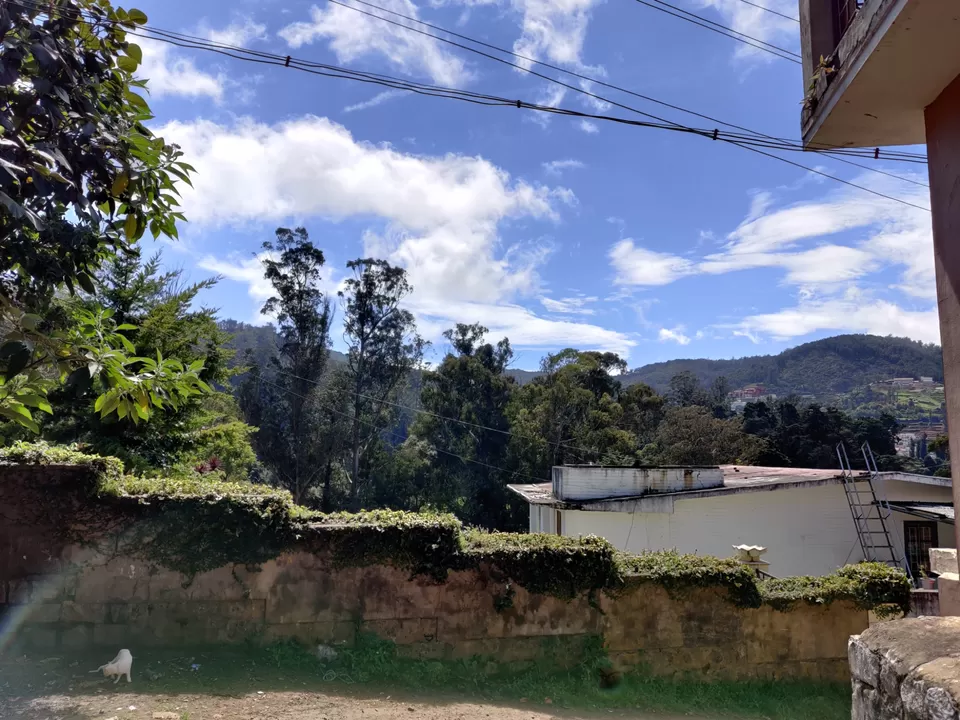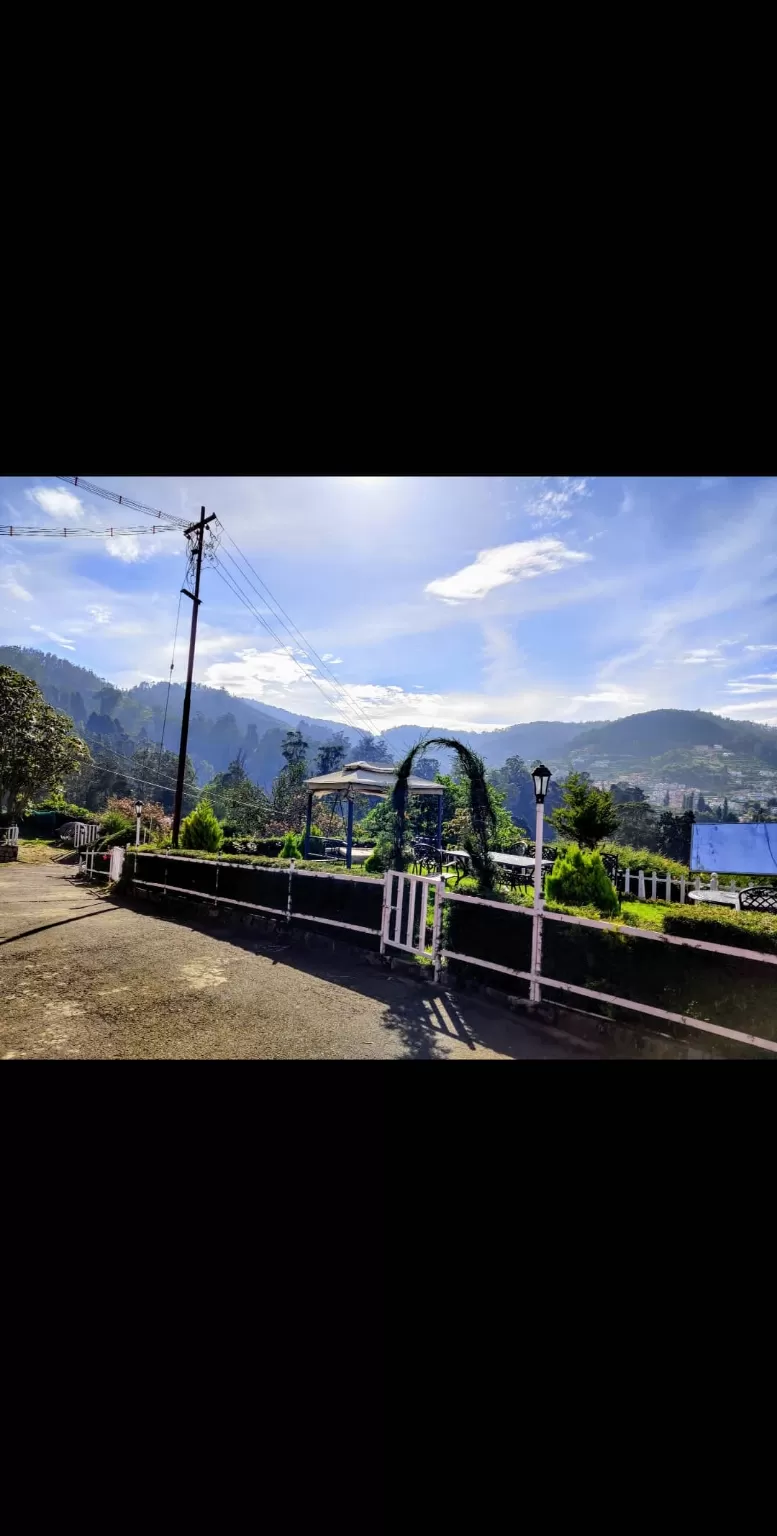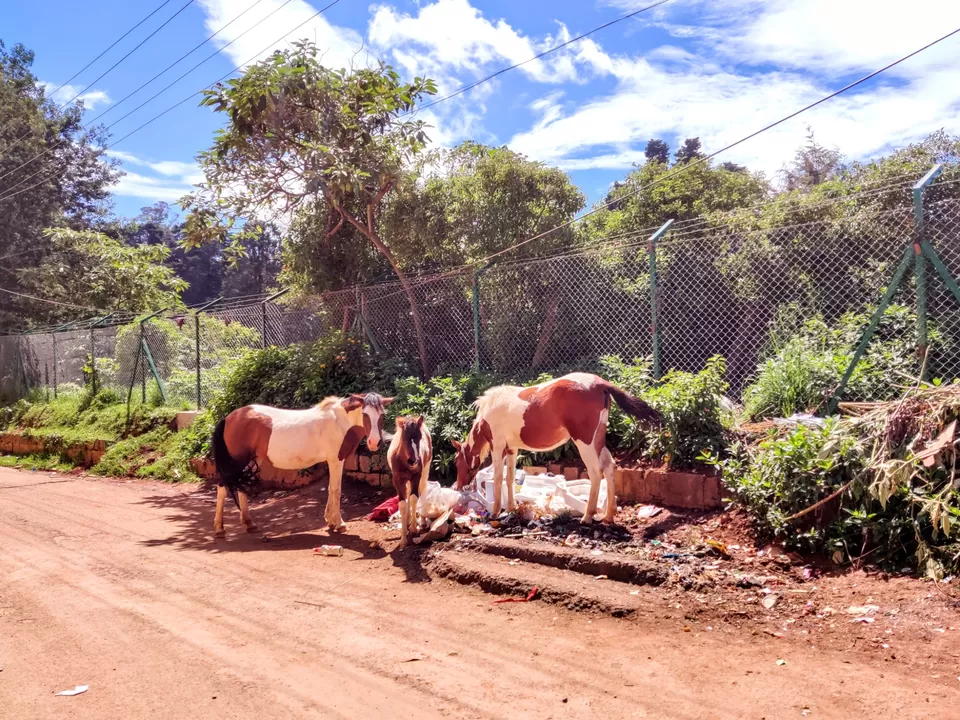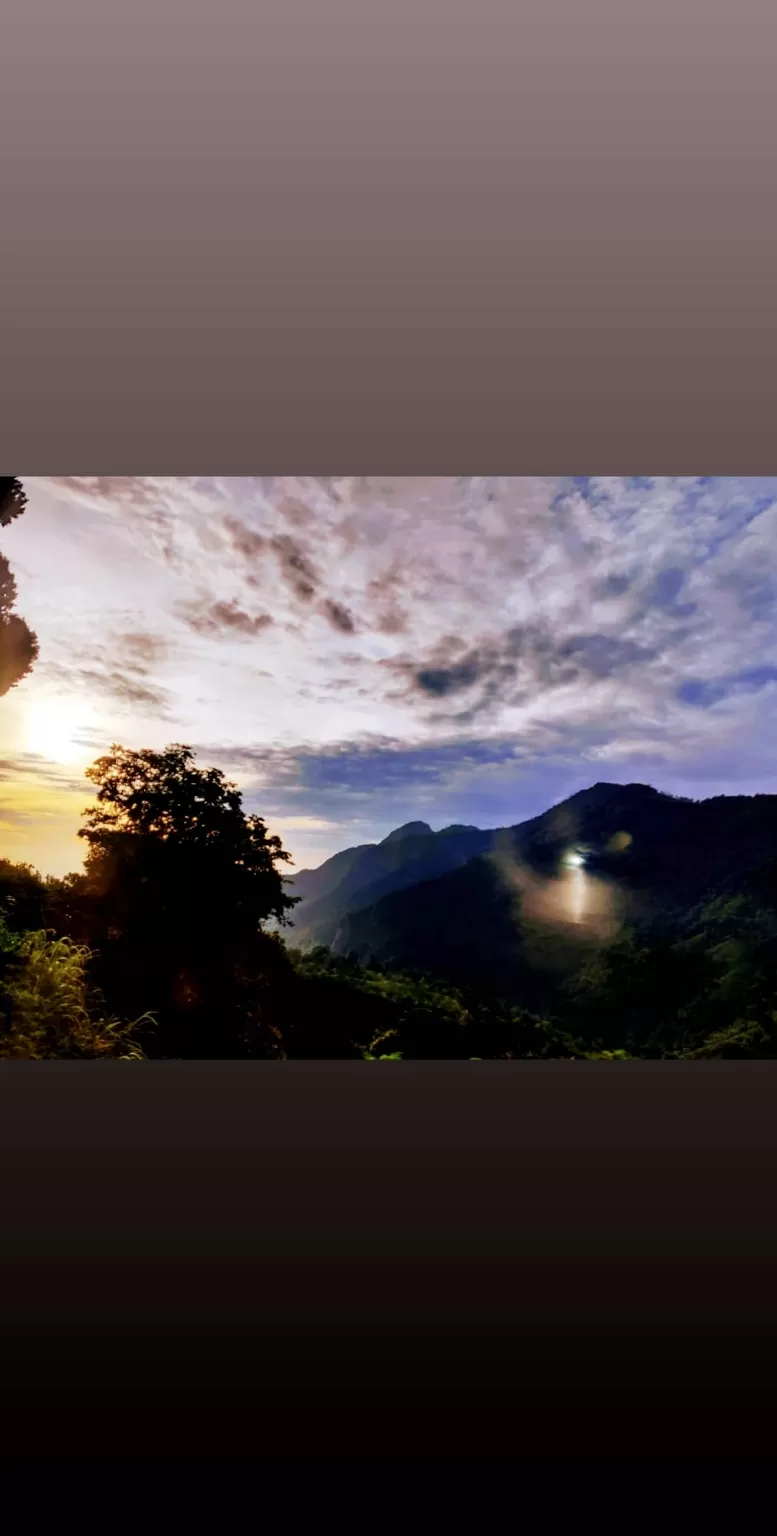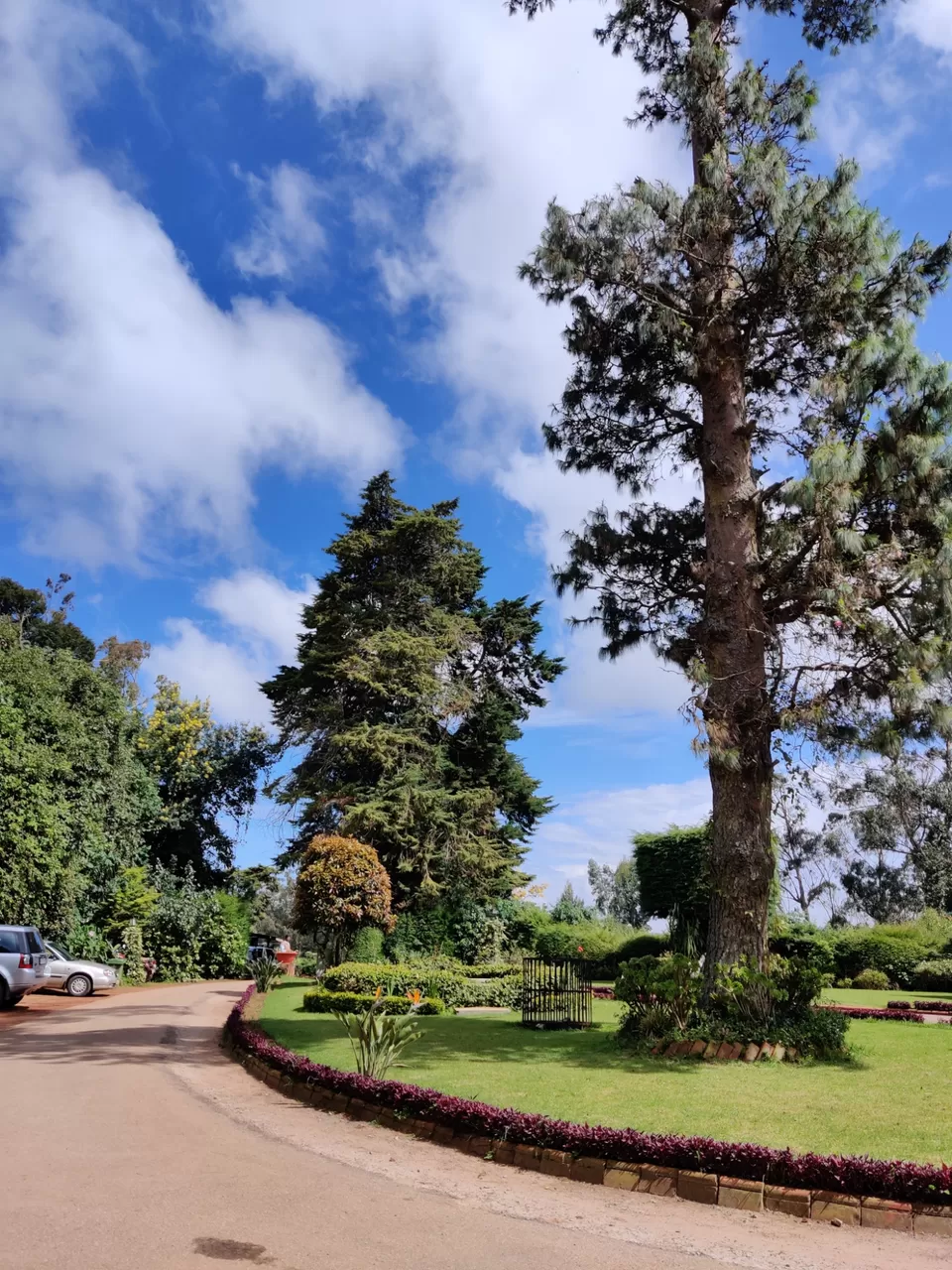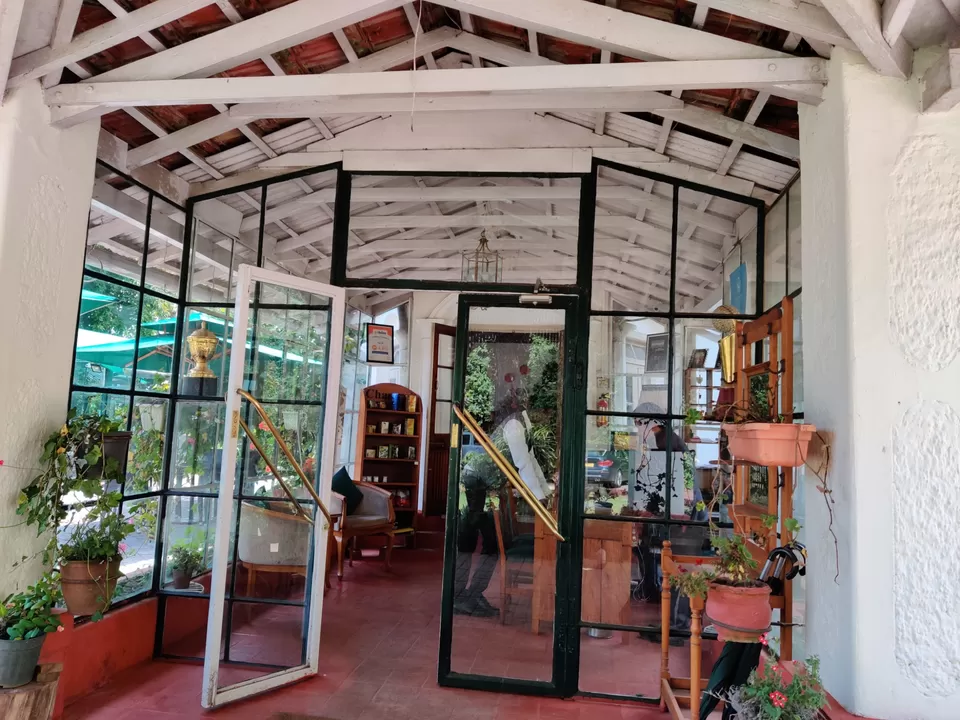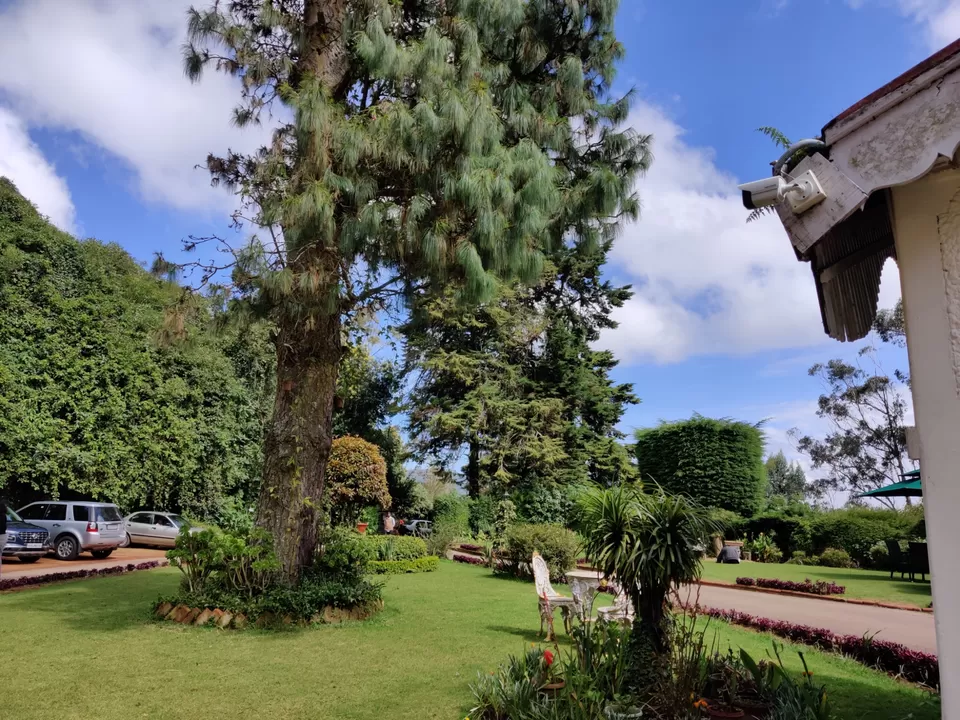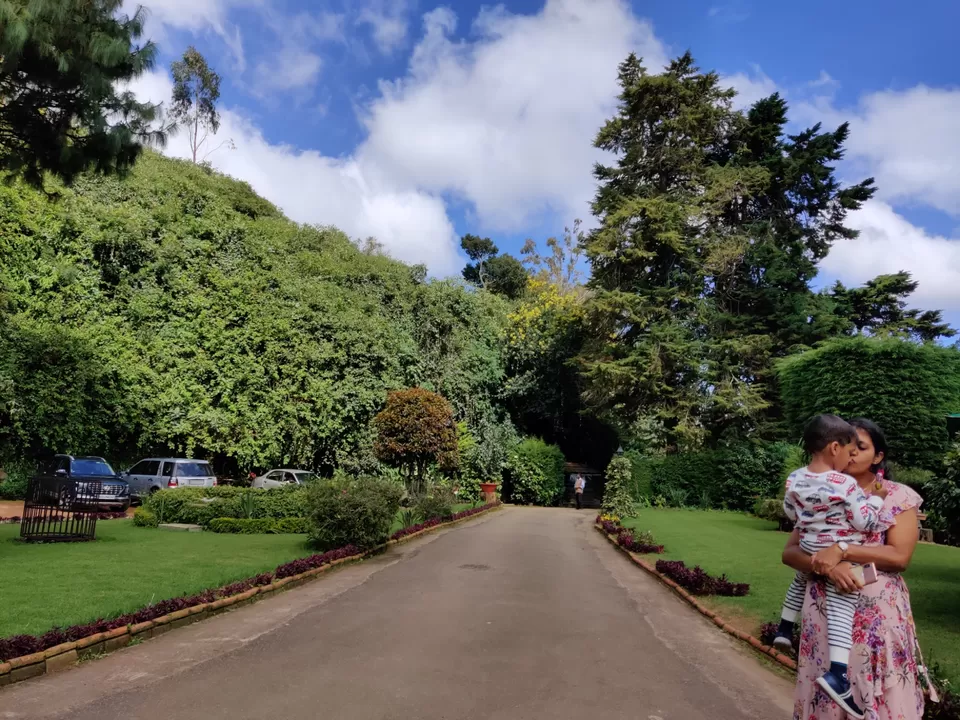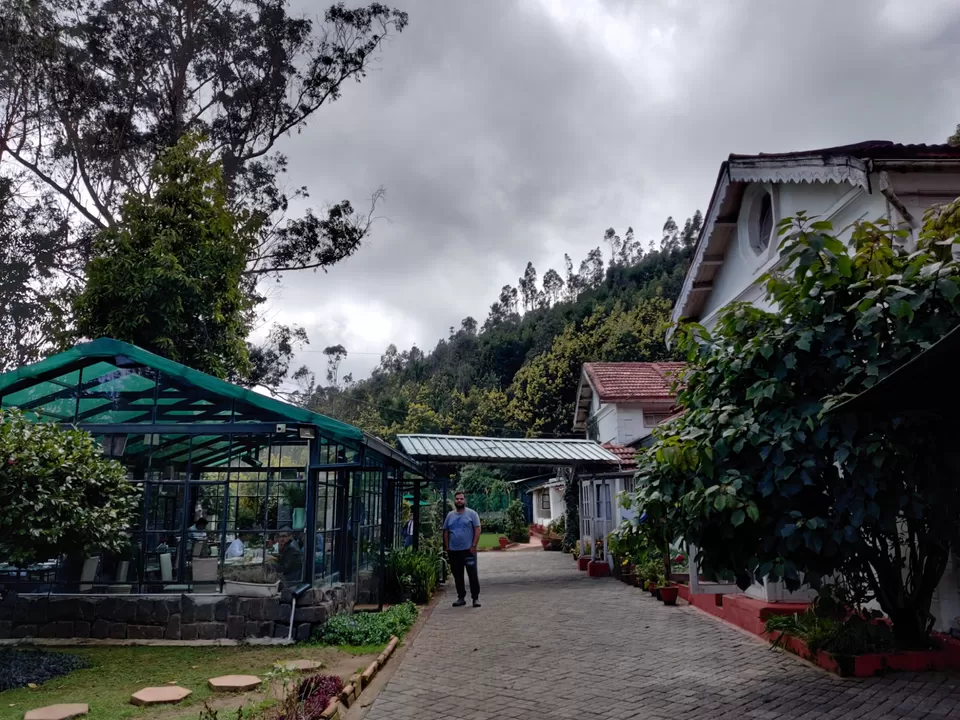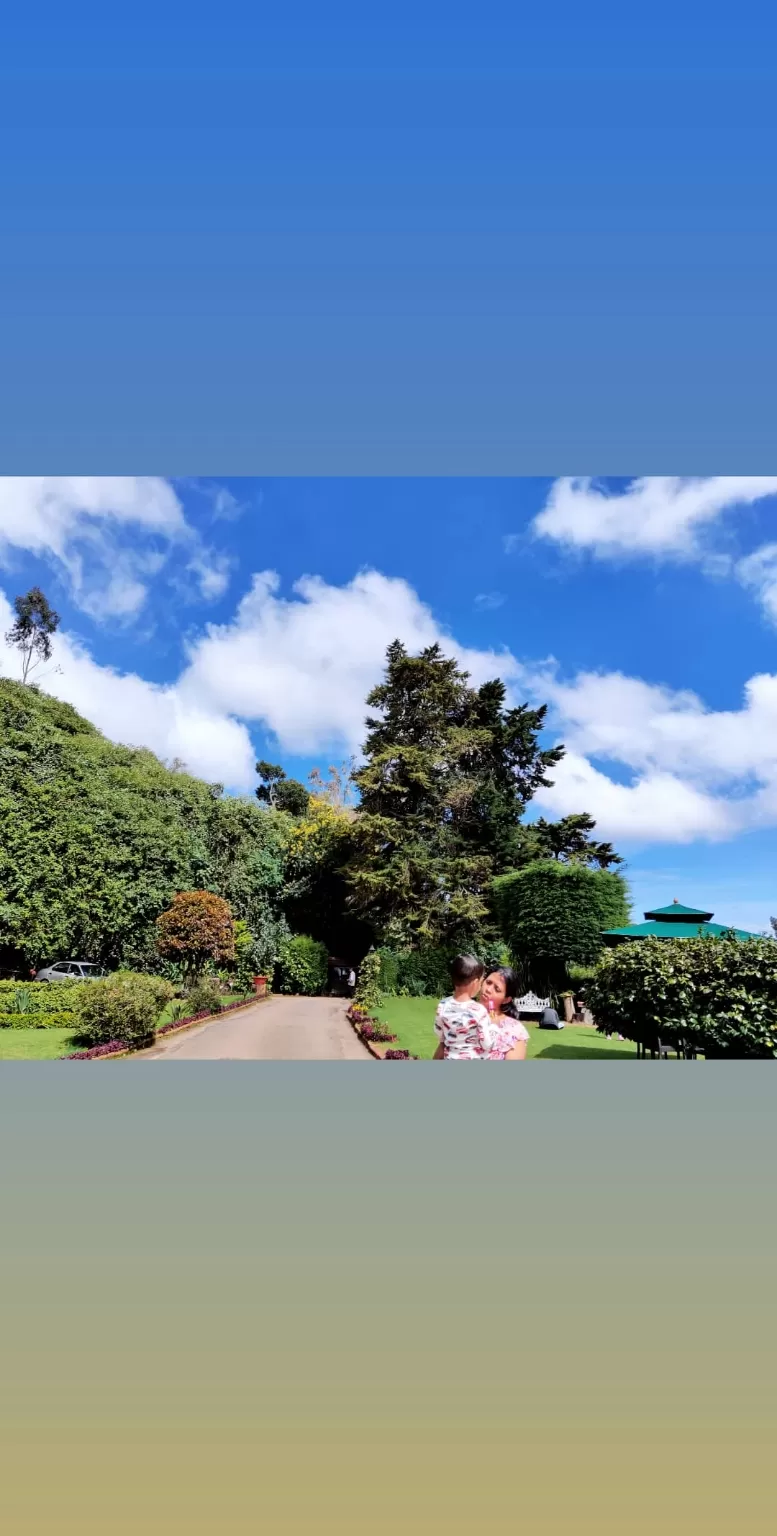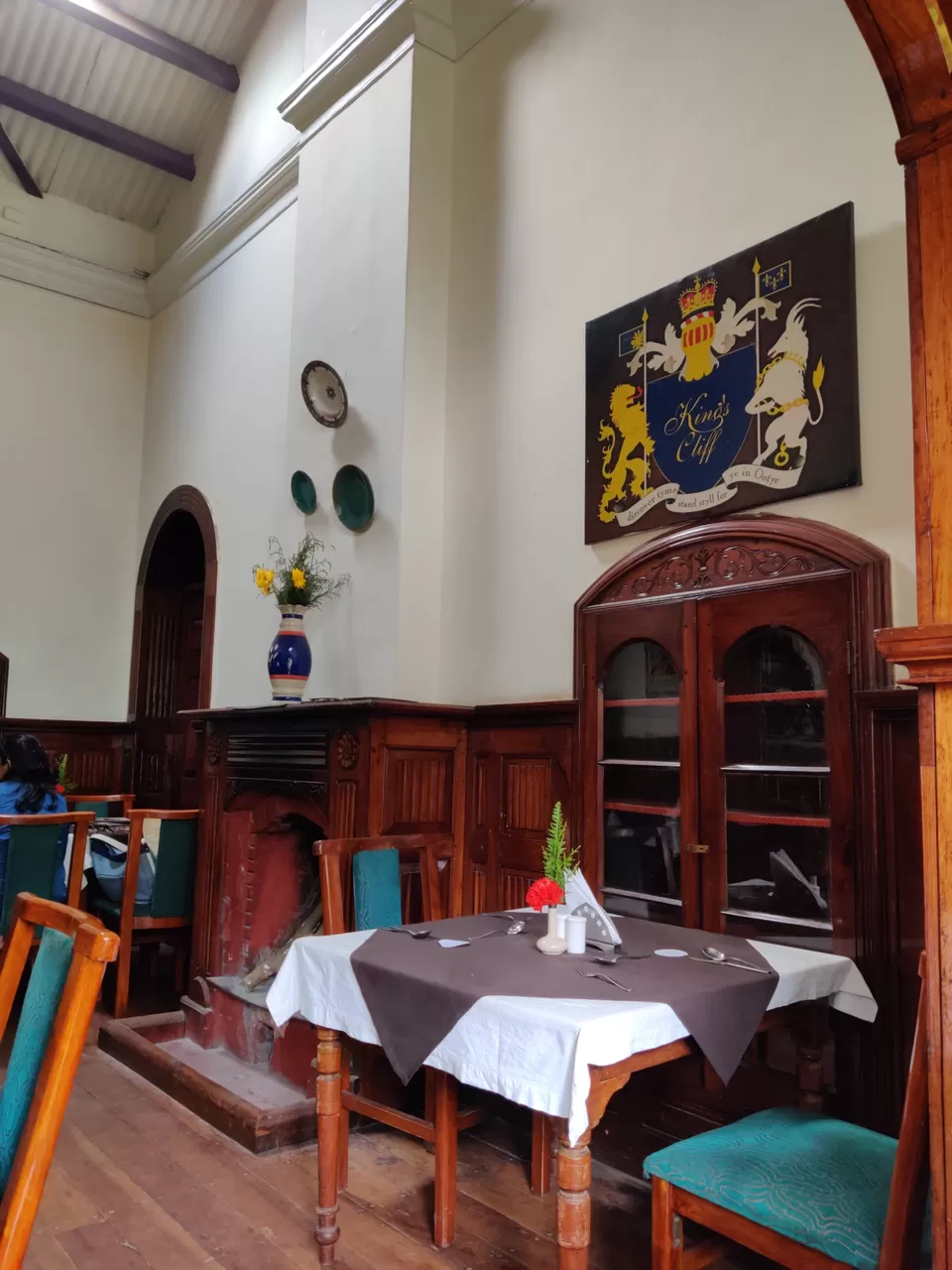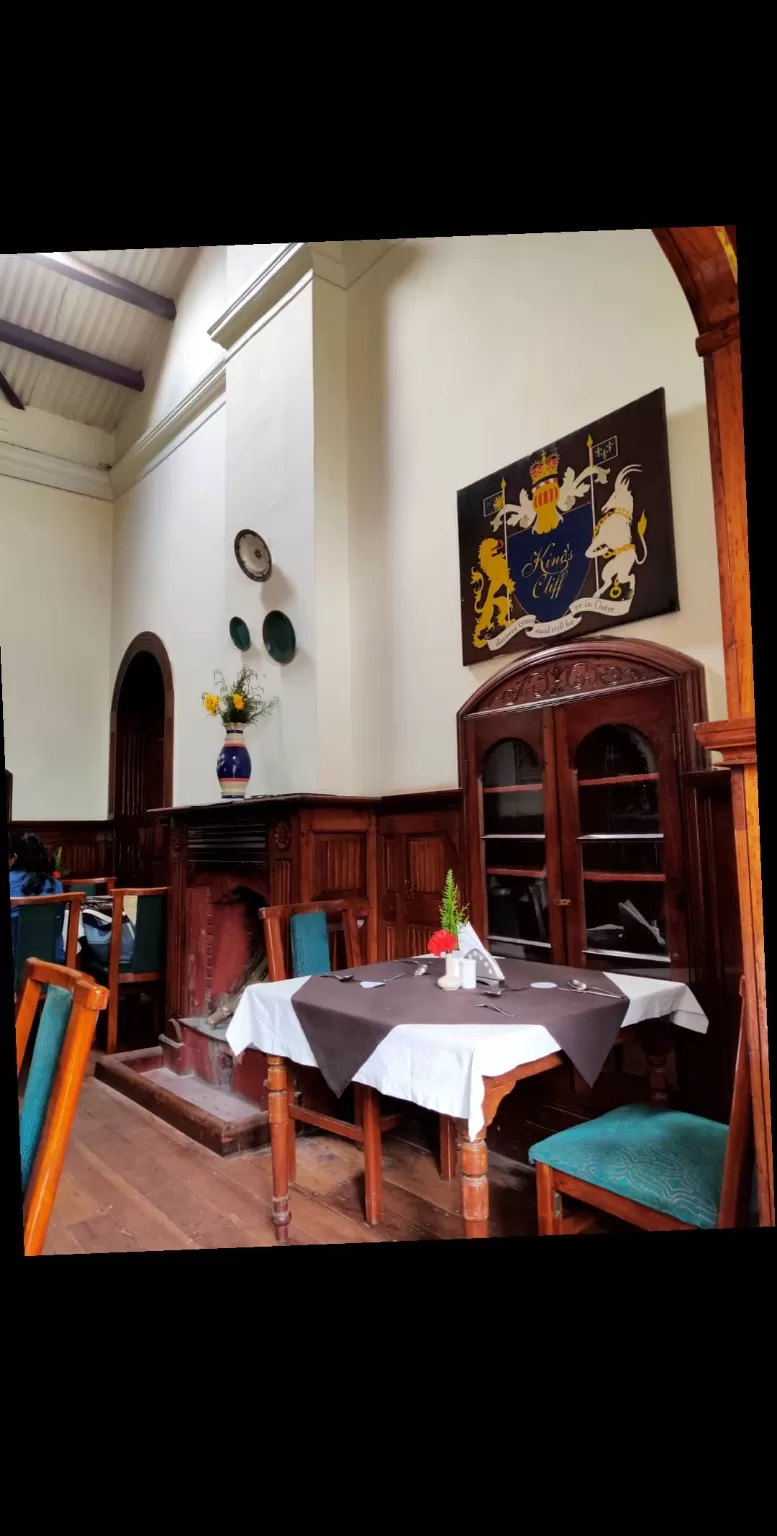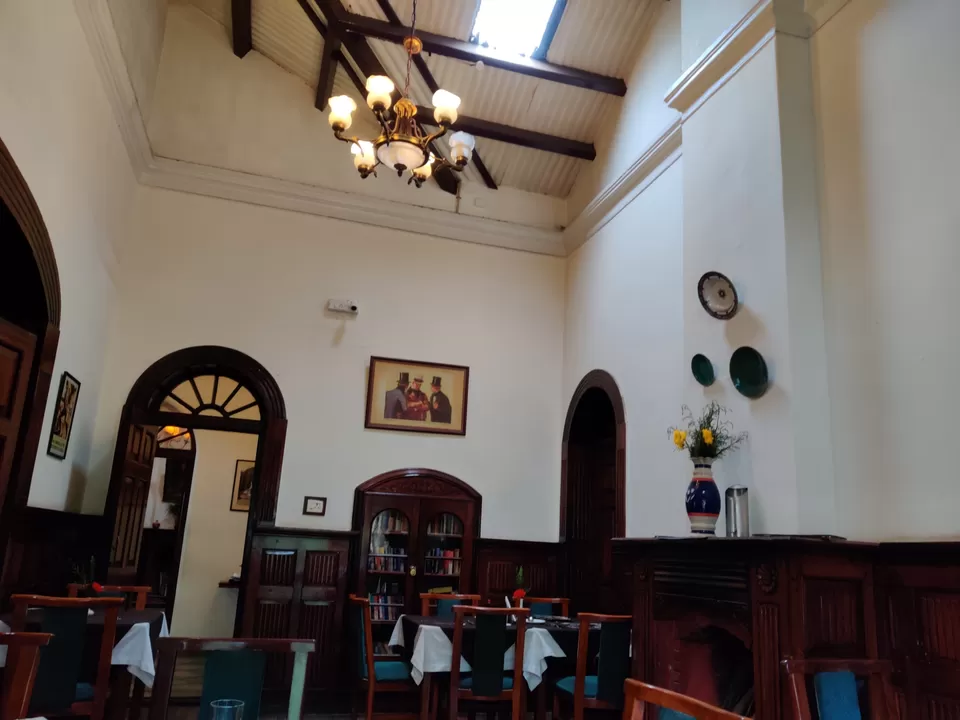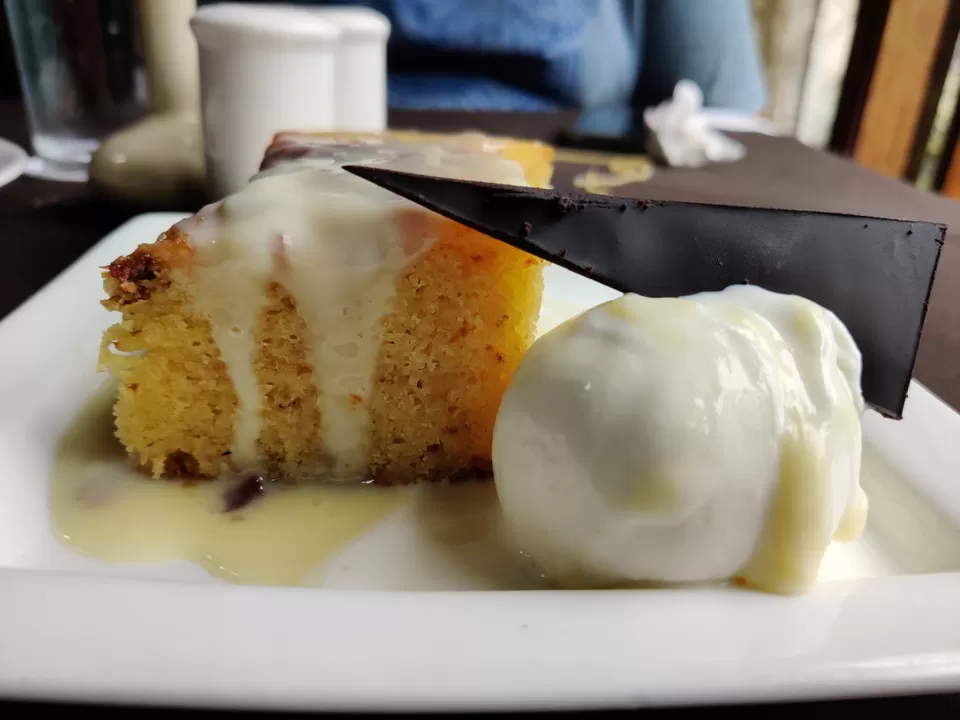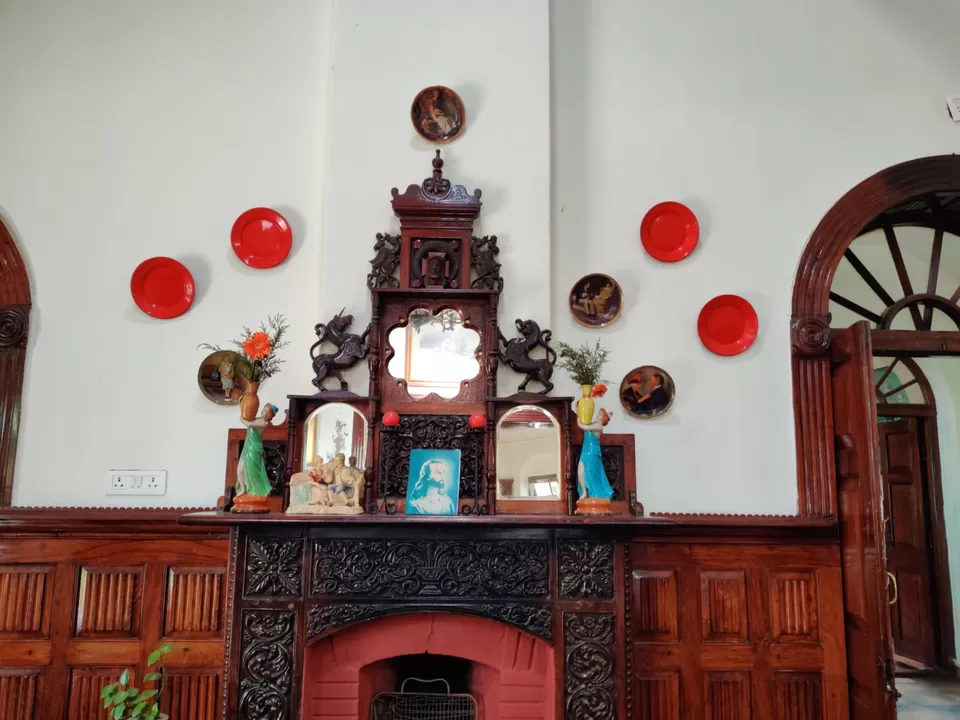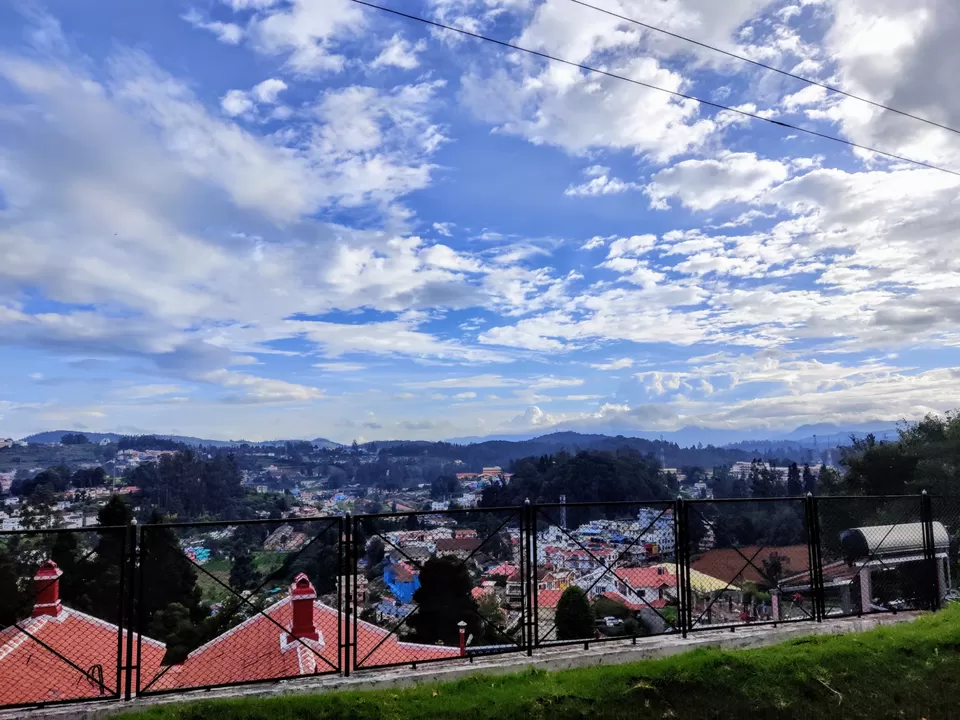 We headed for Pykara Lake which was around 25kms from our hotel. I have attached the pictures of the same as well as some amazing views which we clicked on the way.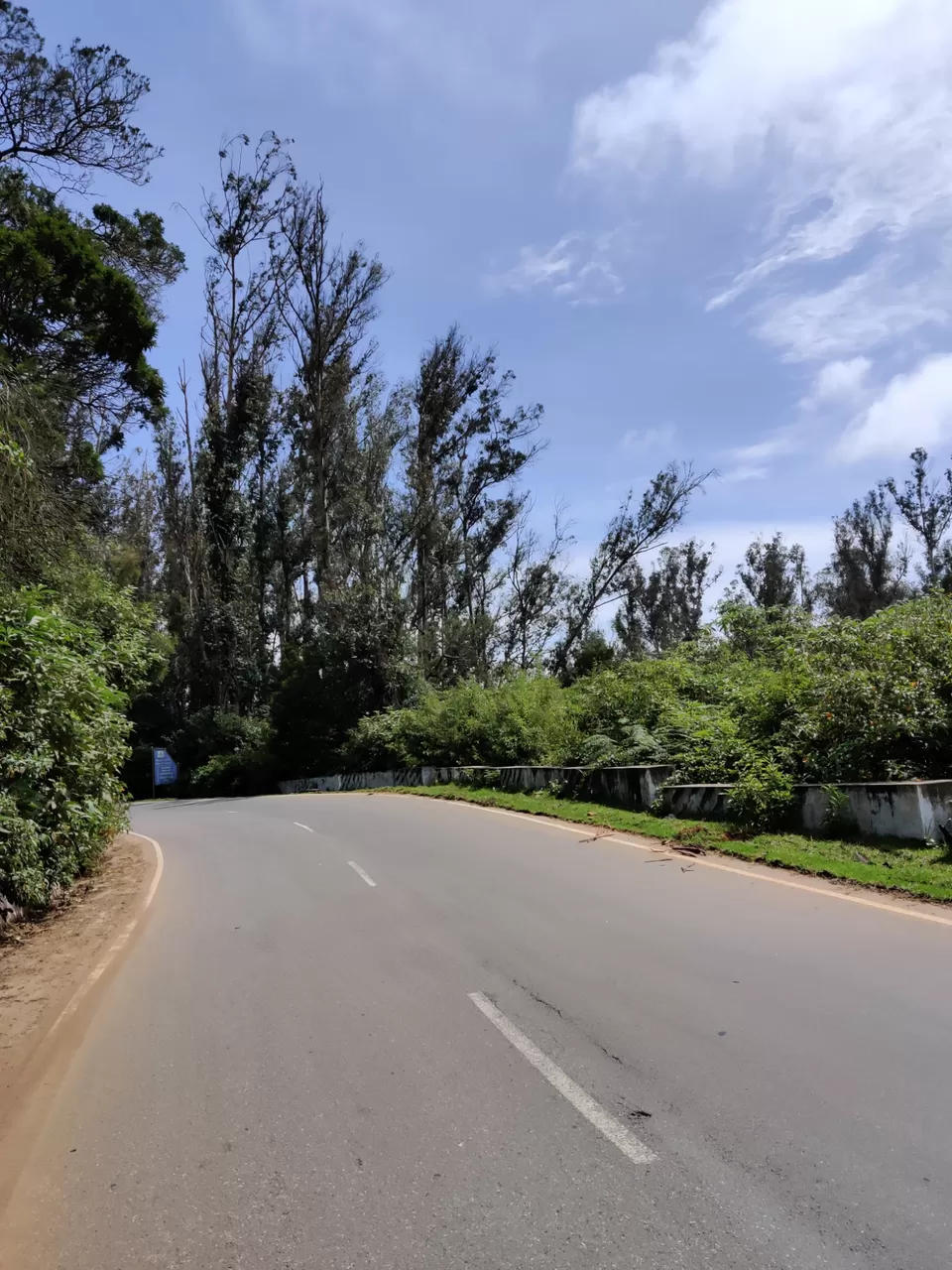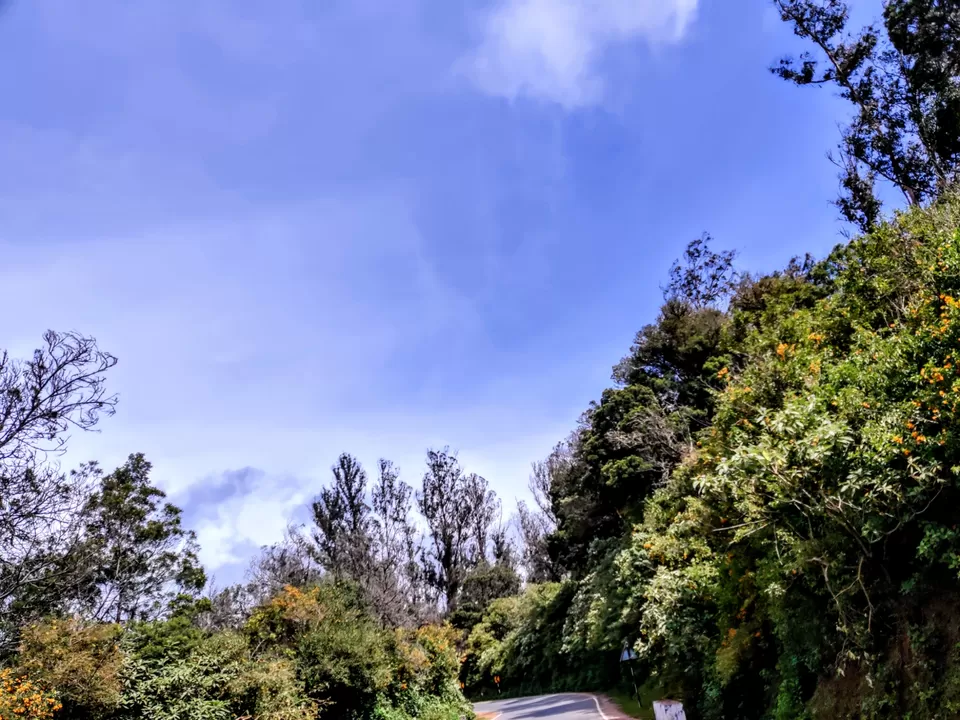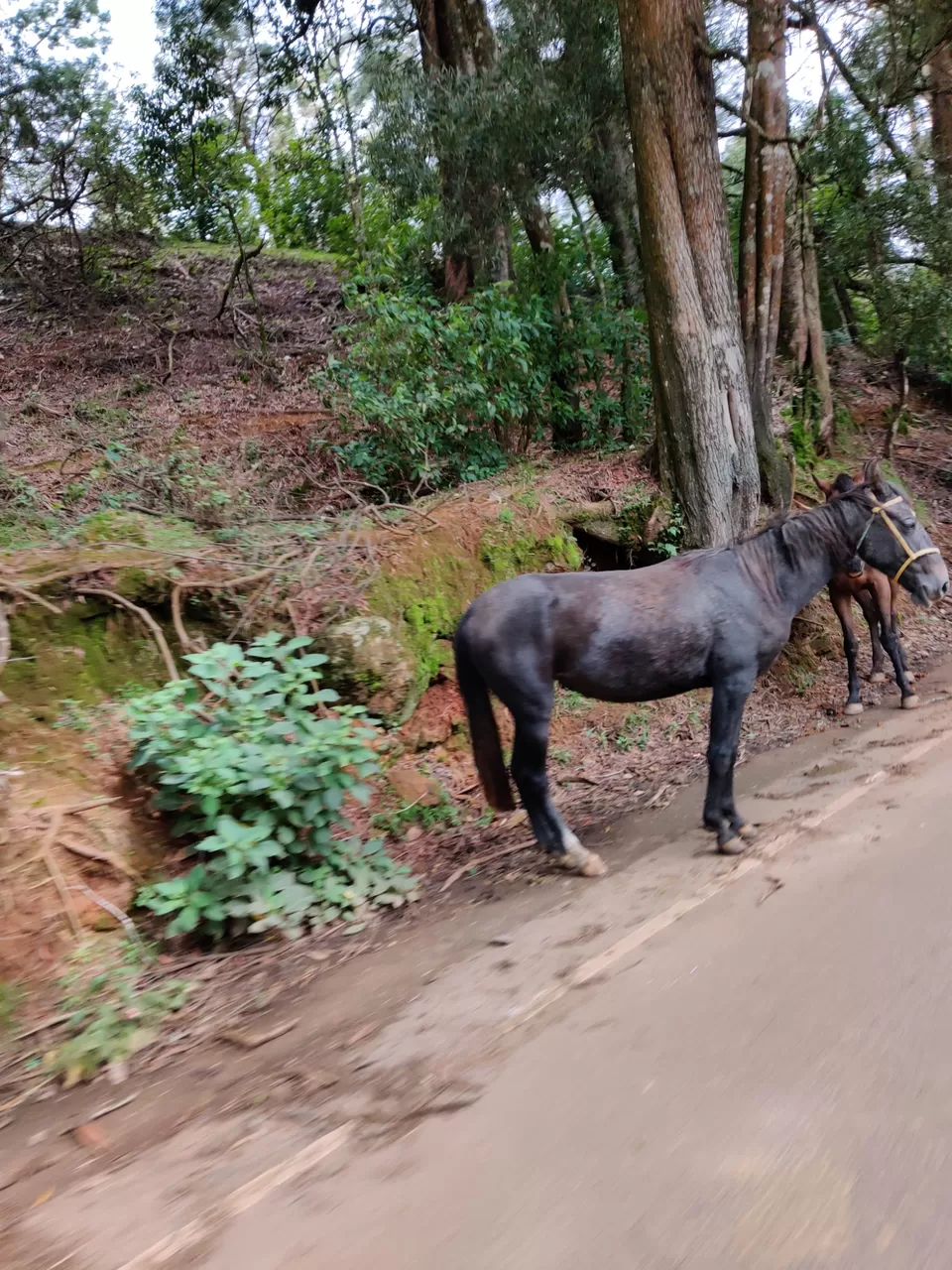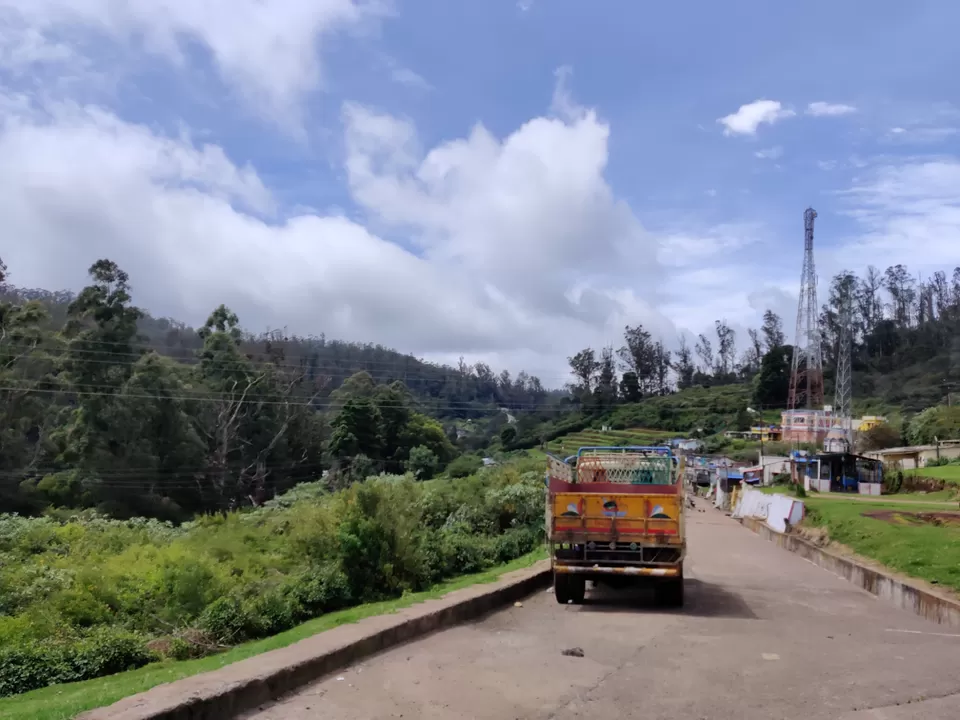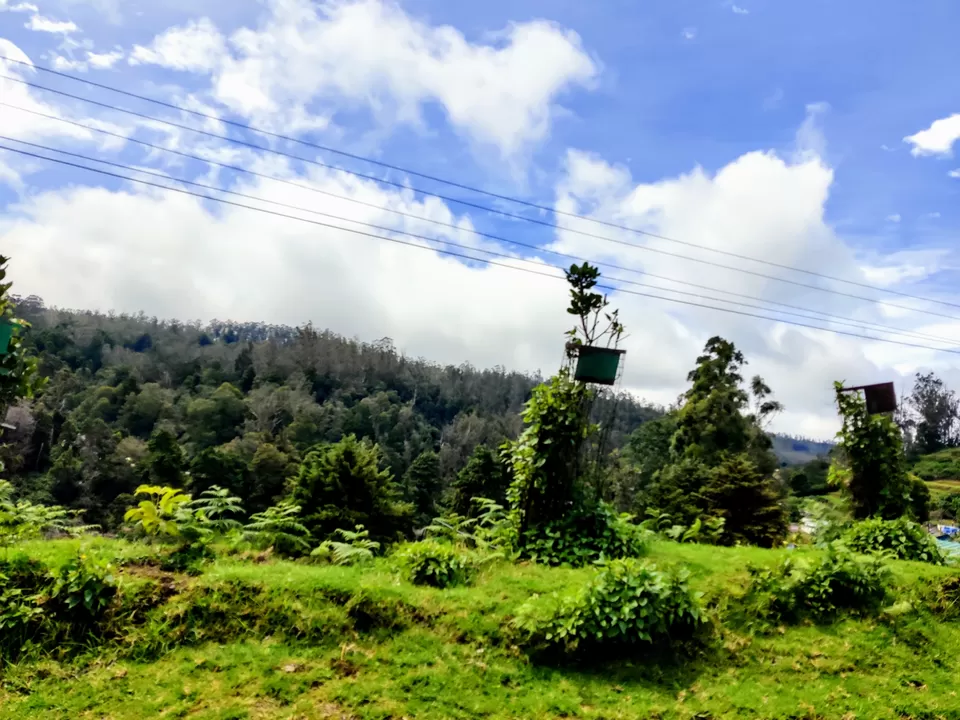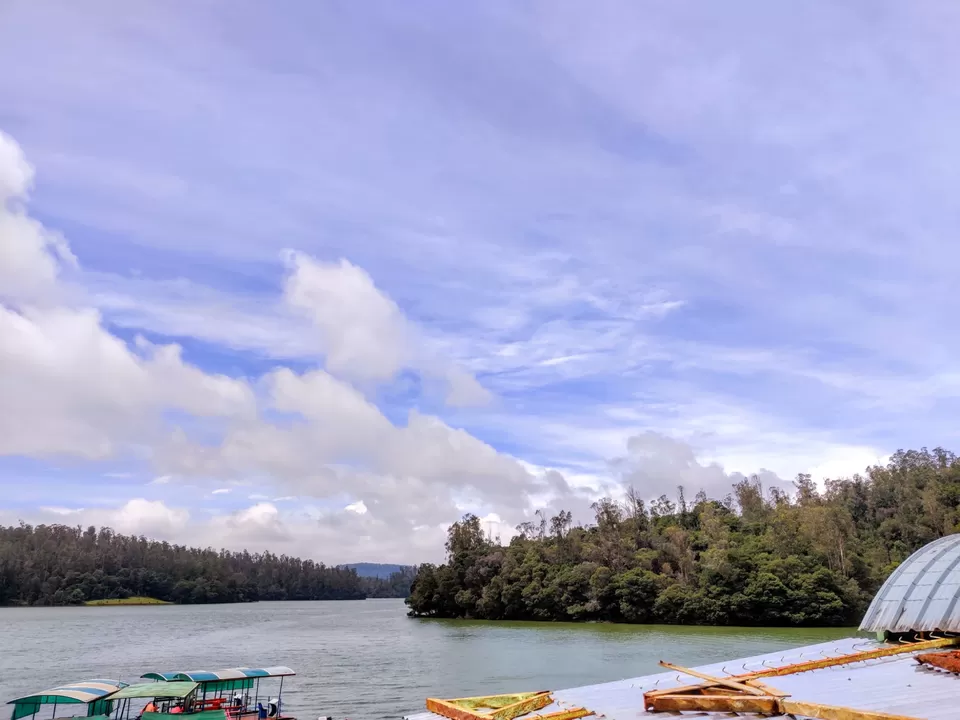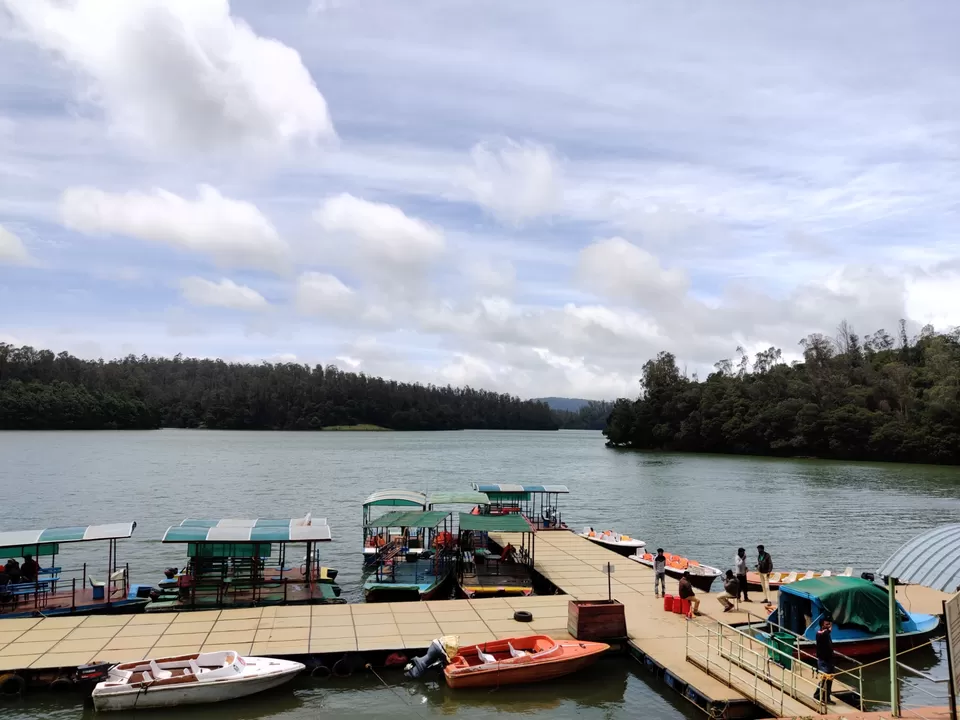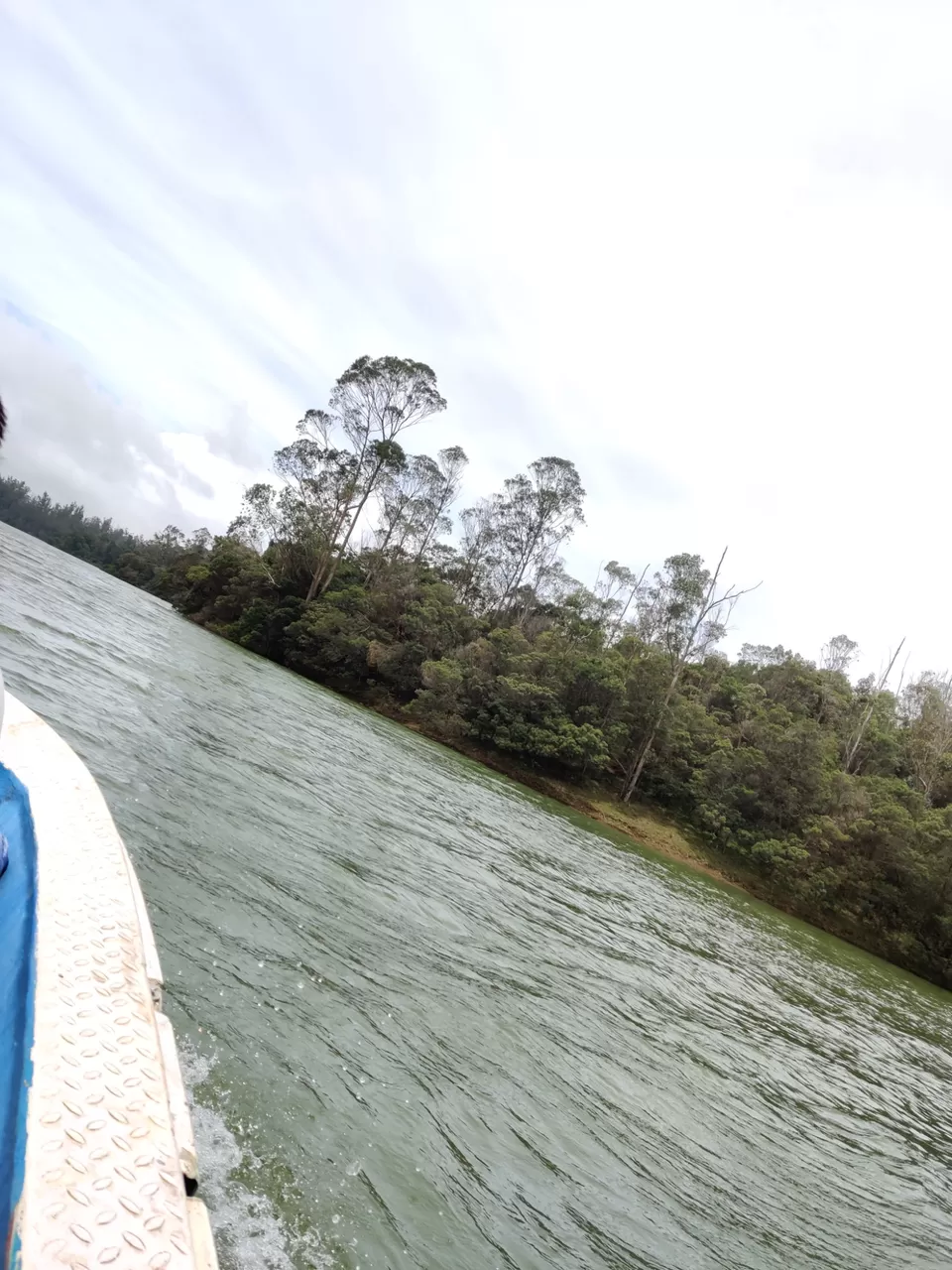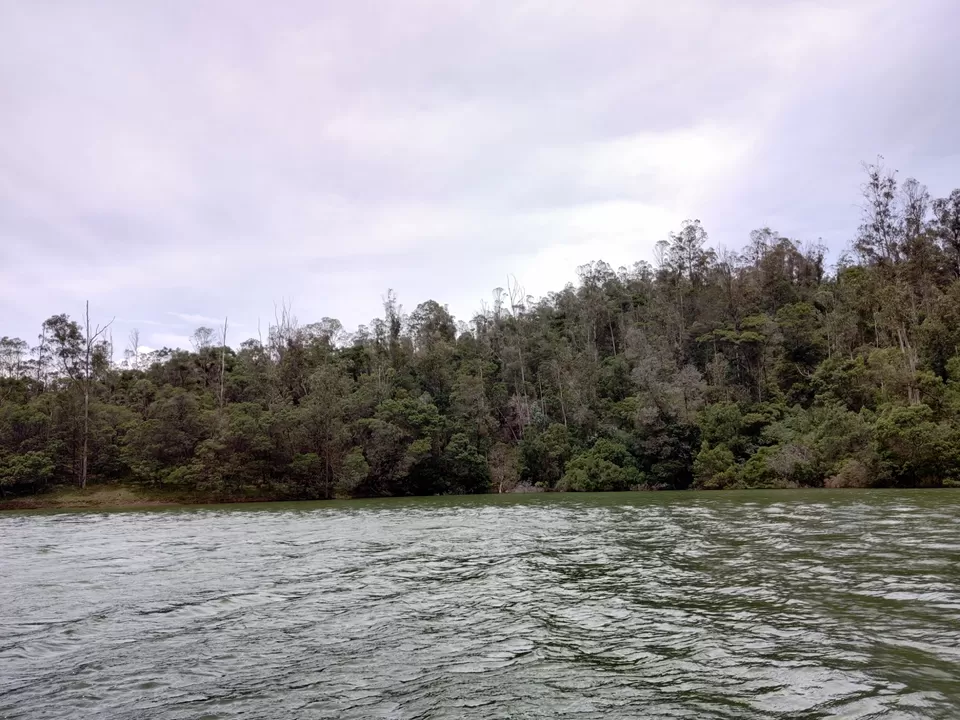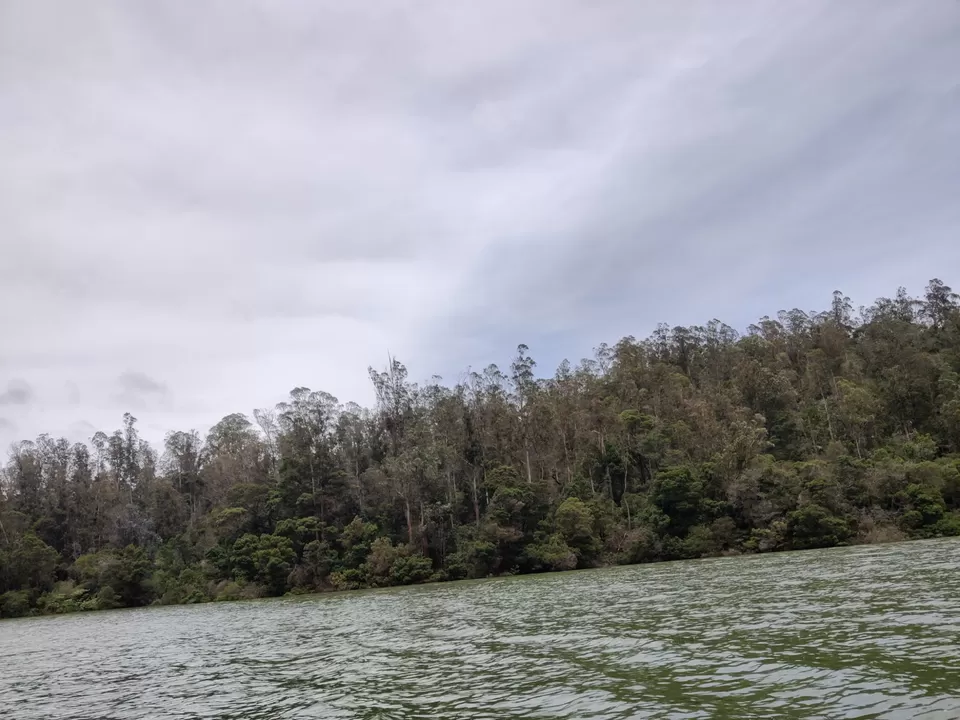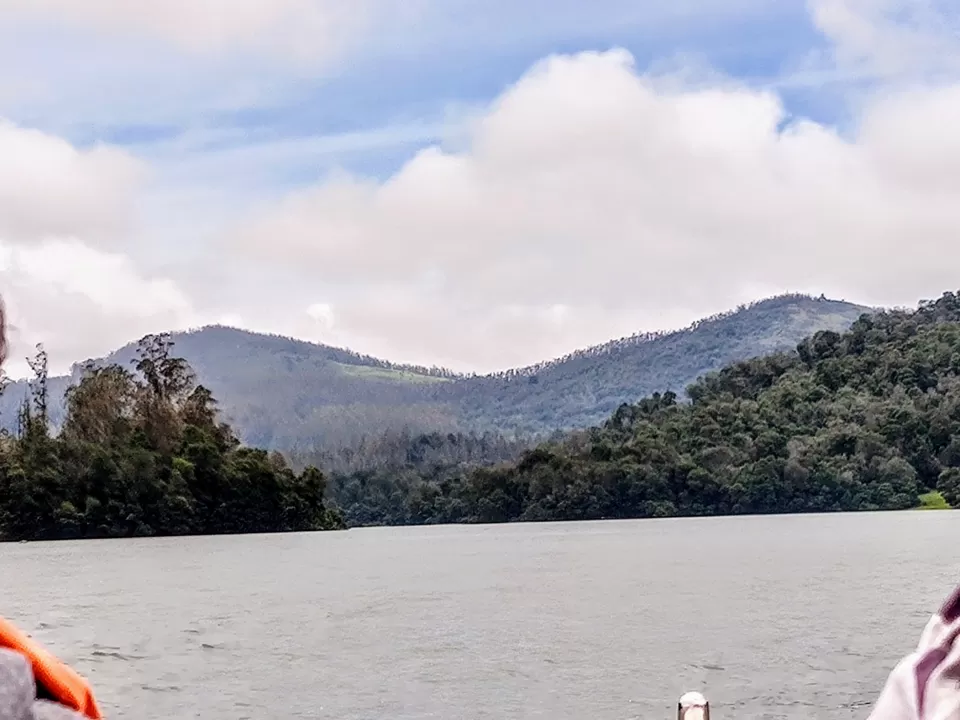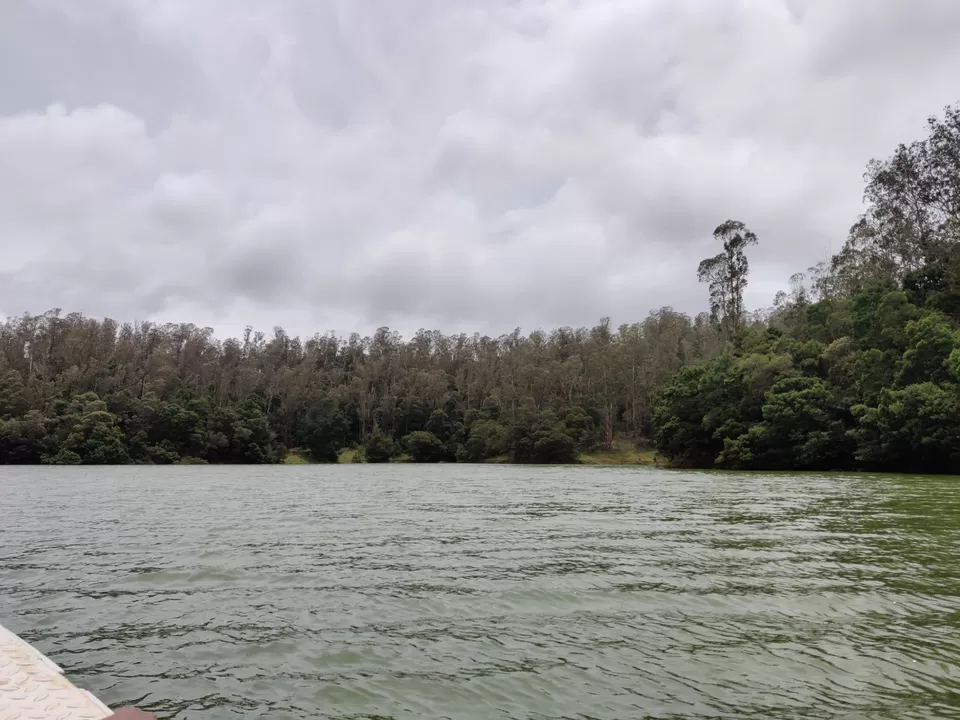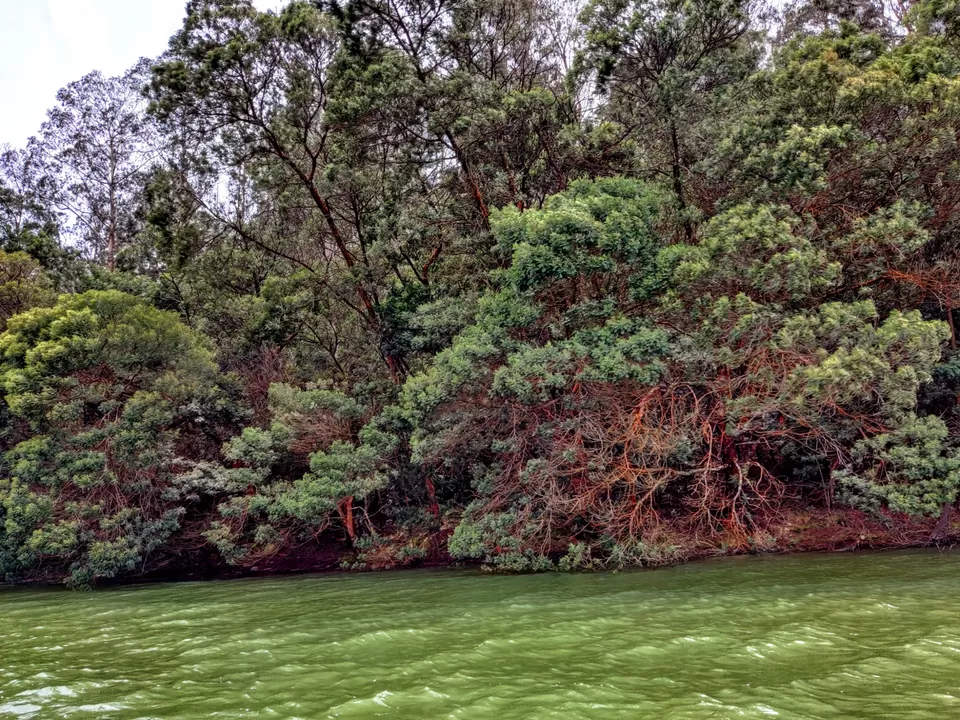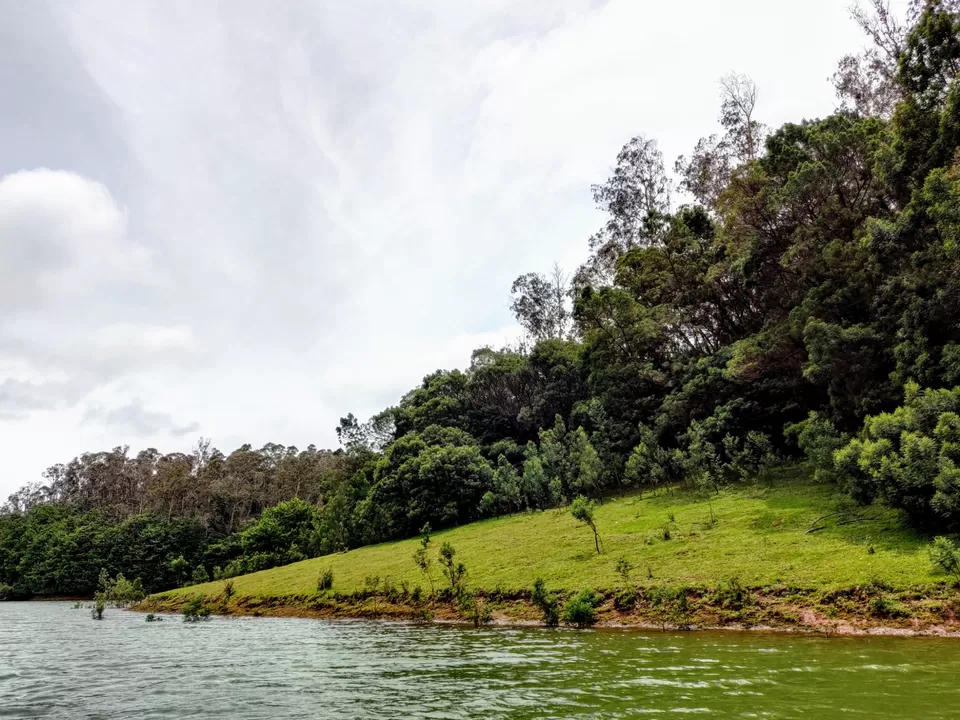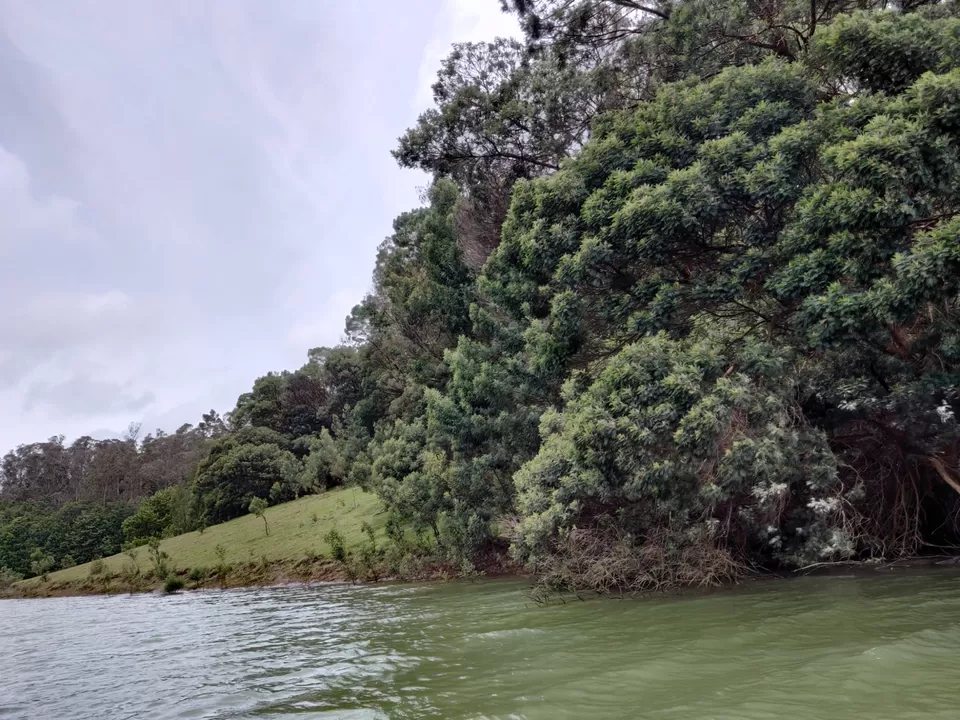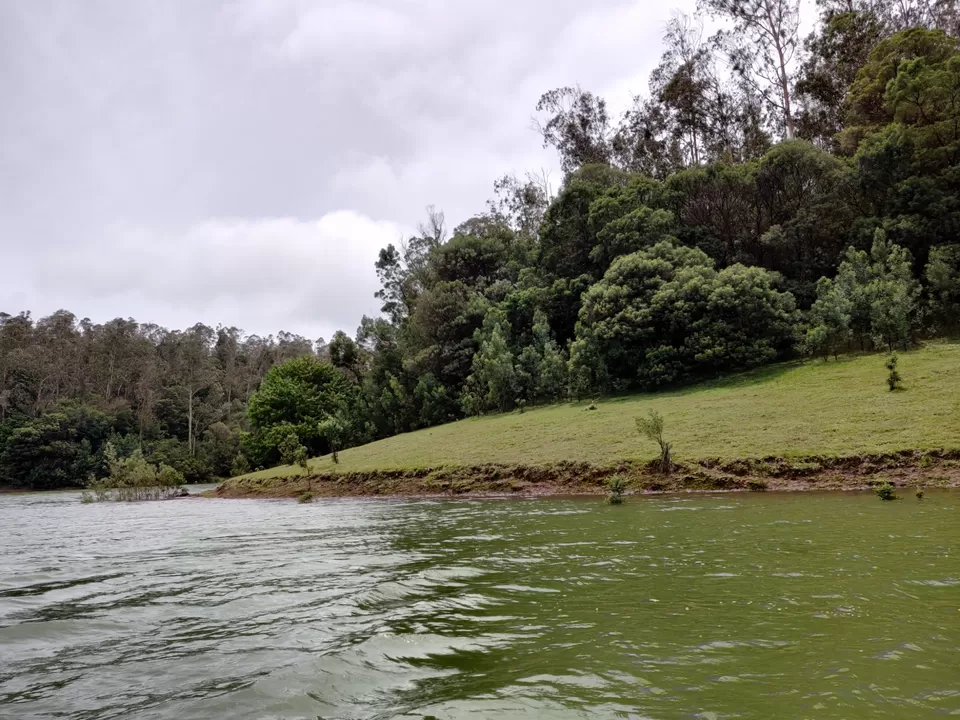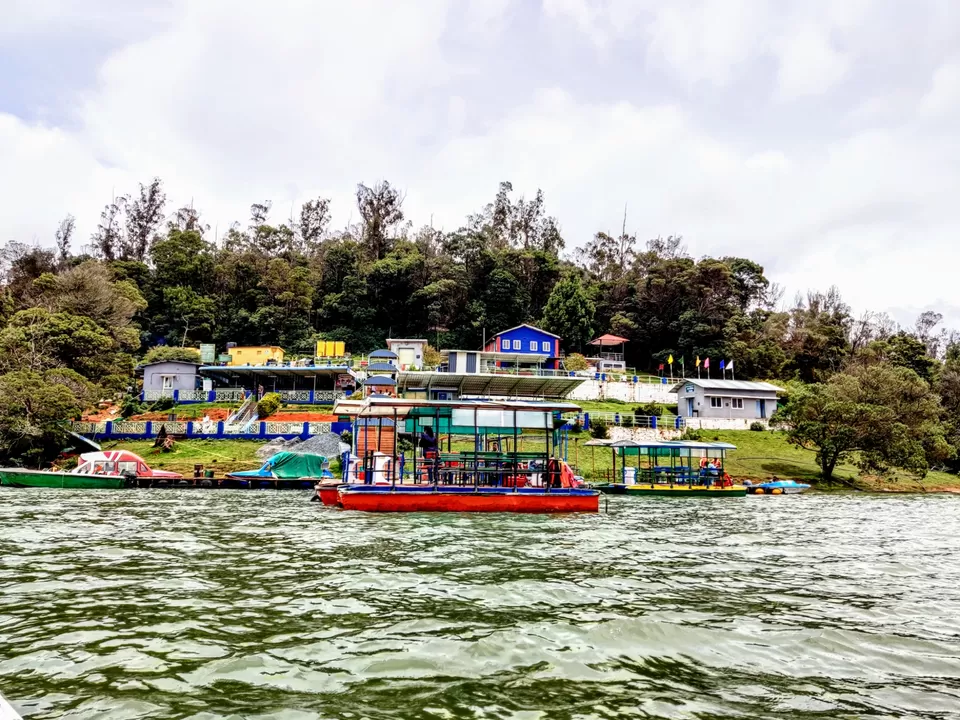 After enjoying a relaxing boating session we headed for Wenlock downs shooting point. As a 90's kids I could relate the views with so many movies of my favourite actors.
If you too are a fan of 90's bollywood movies definitely you can relate the scenes too. So have a look at them...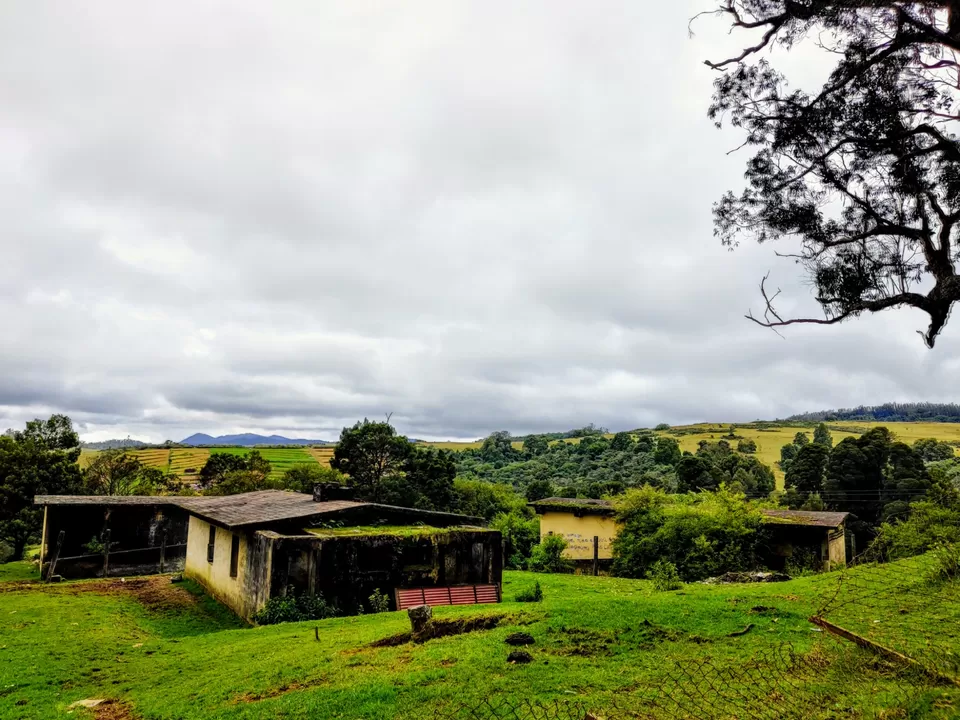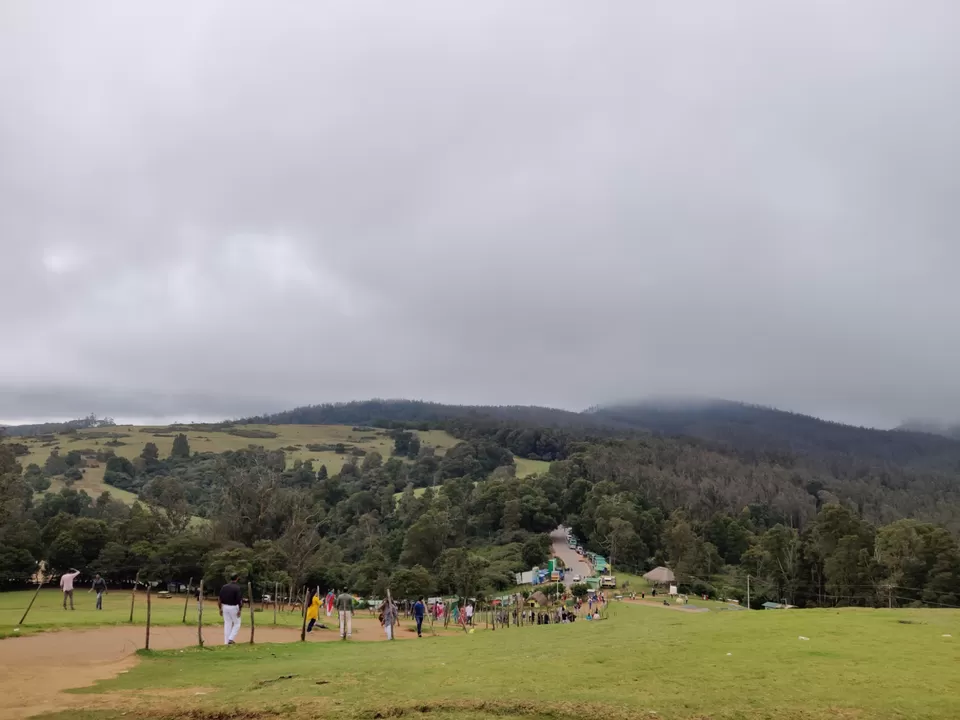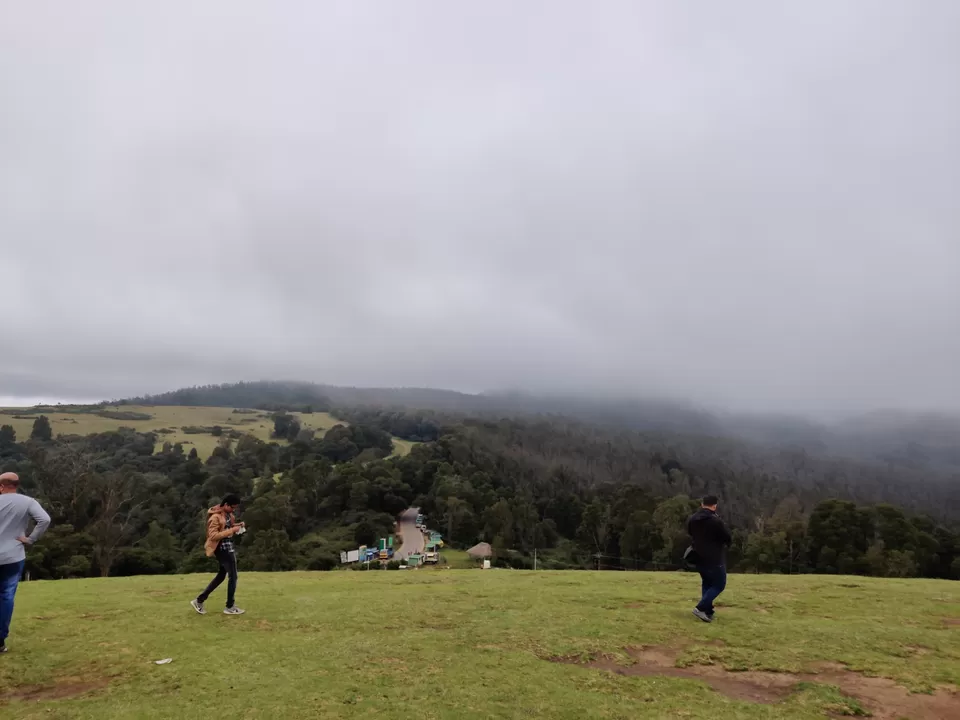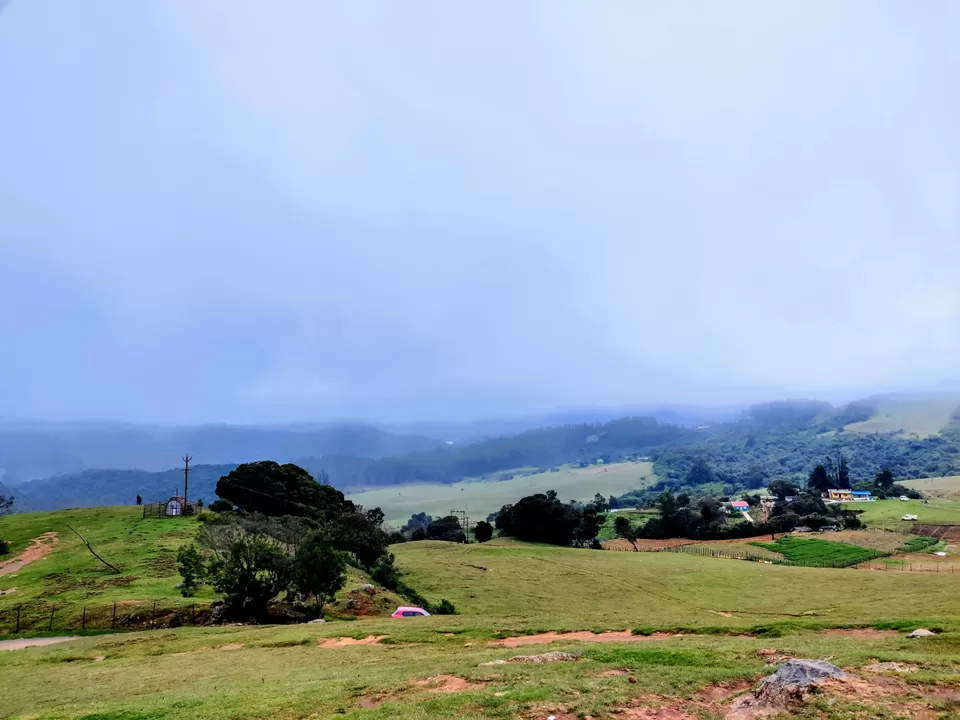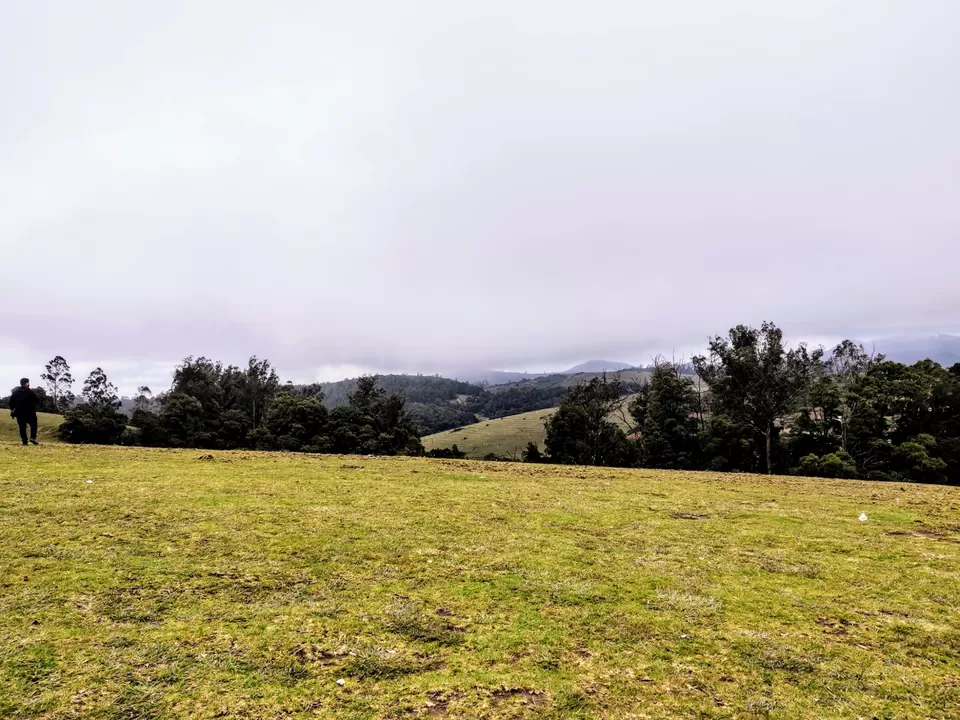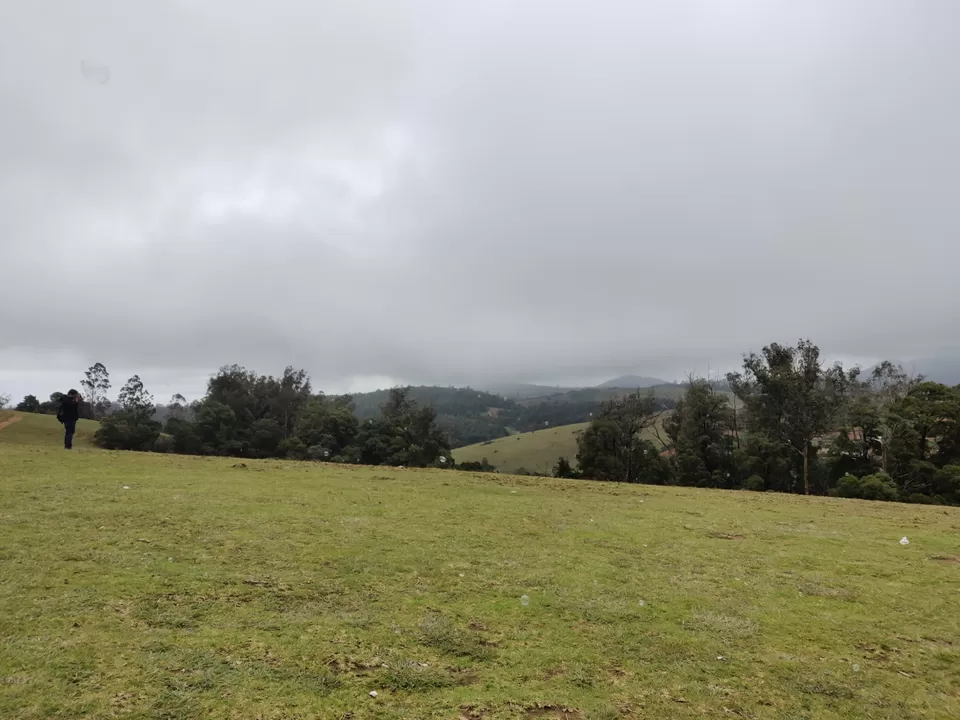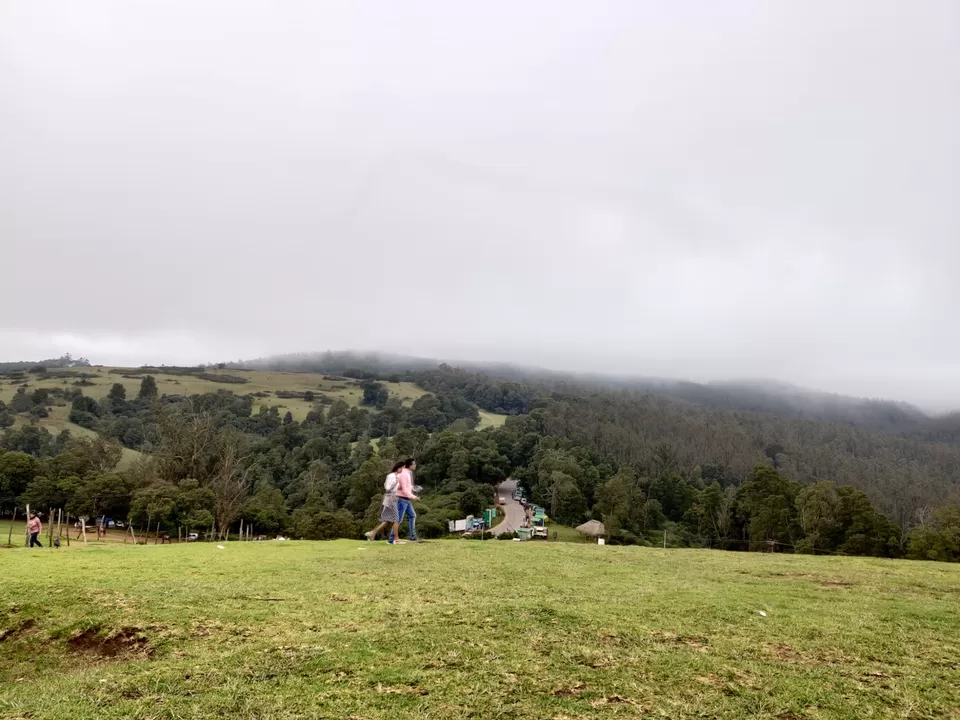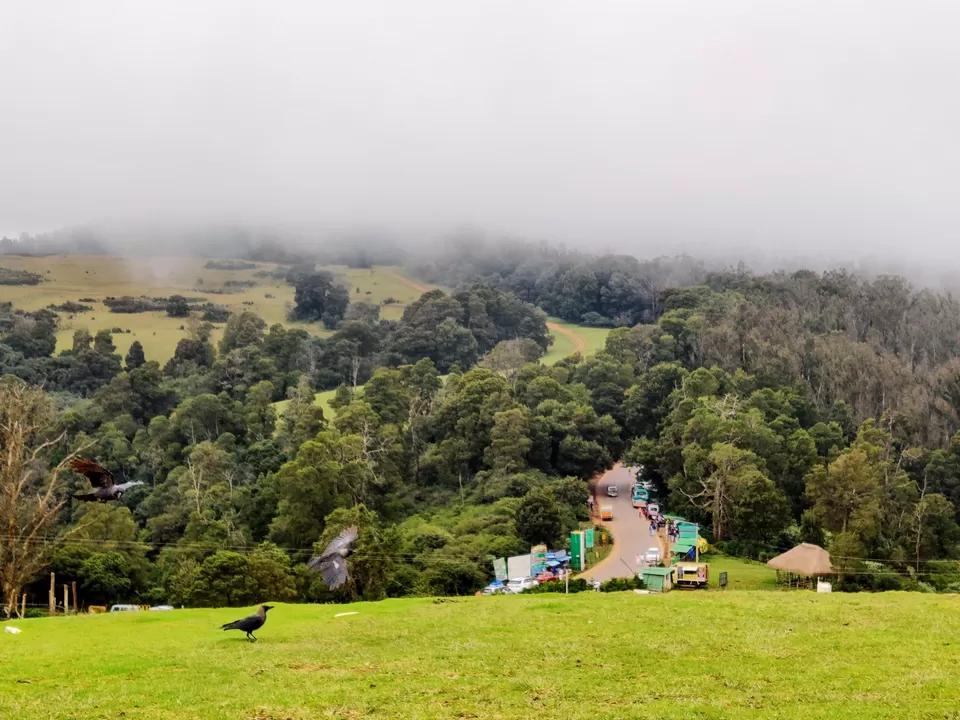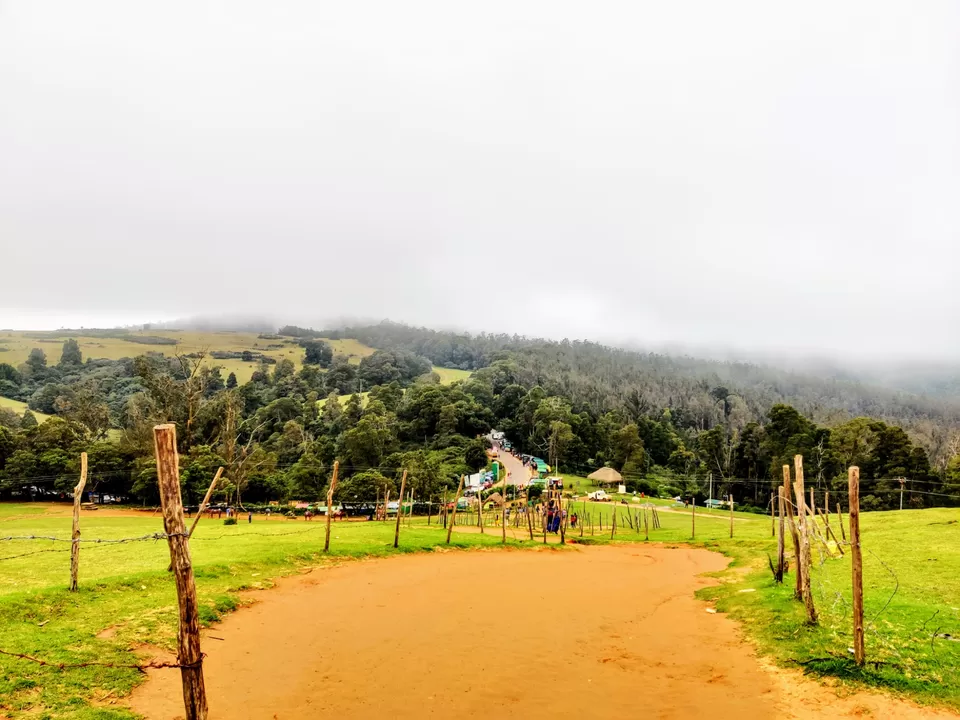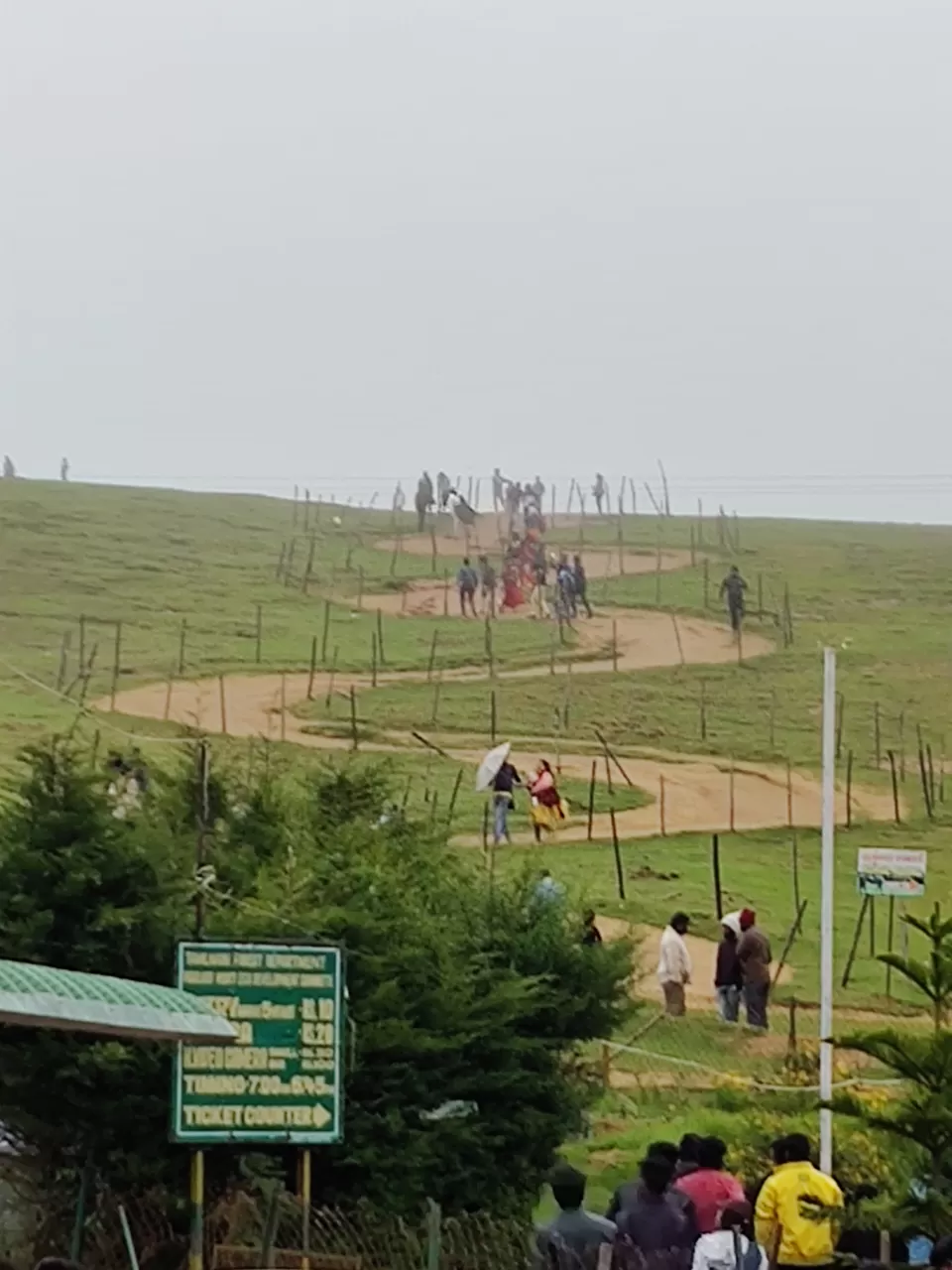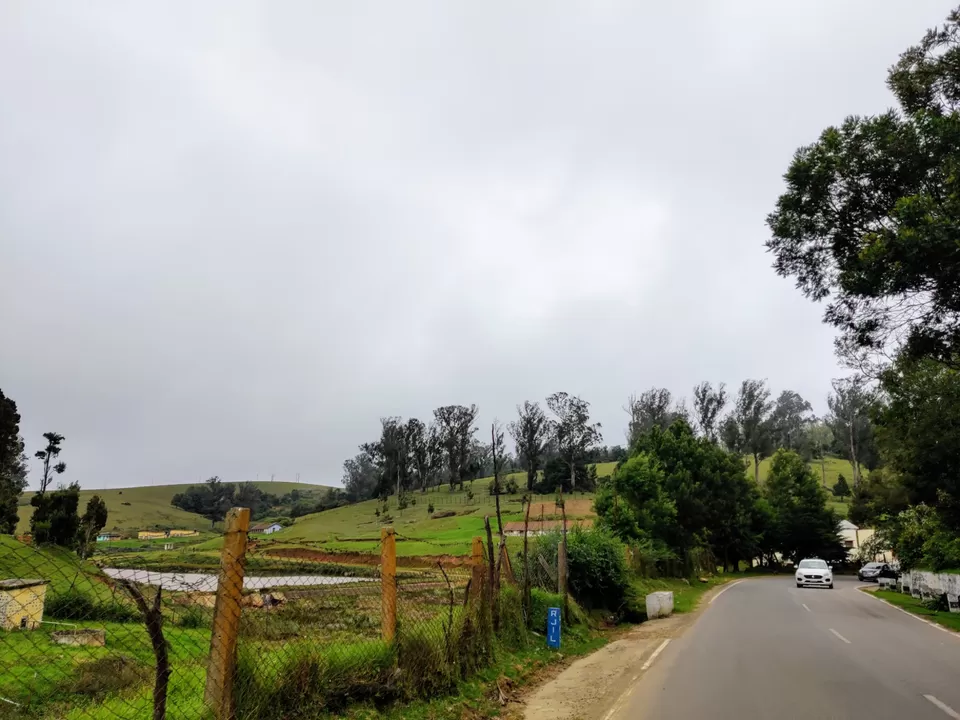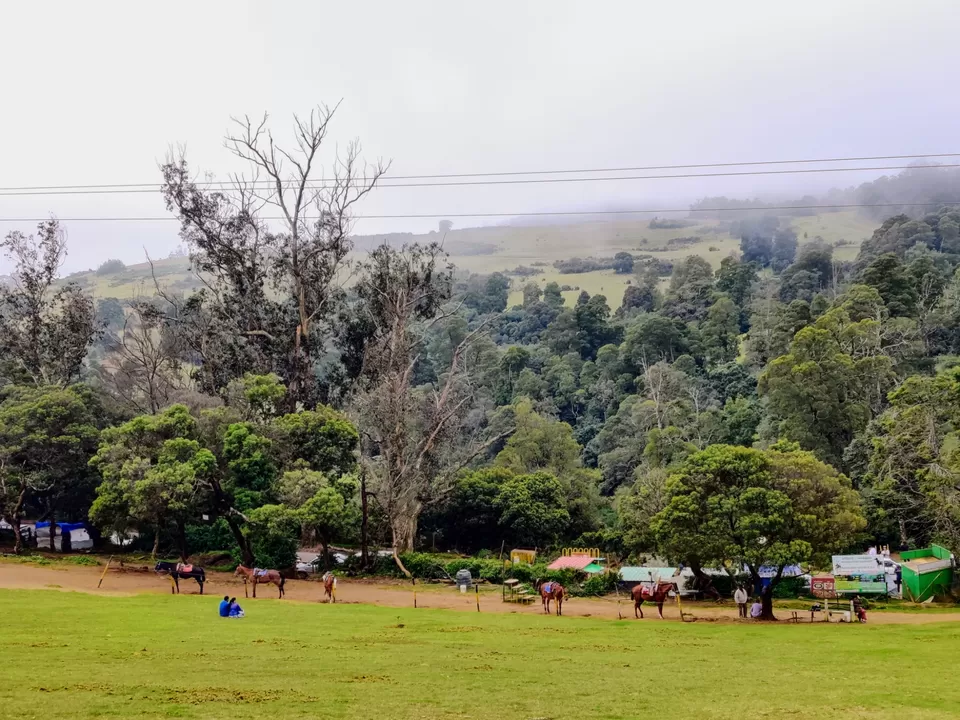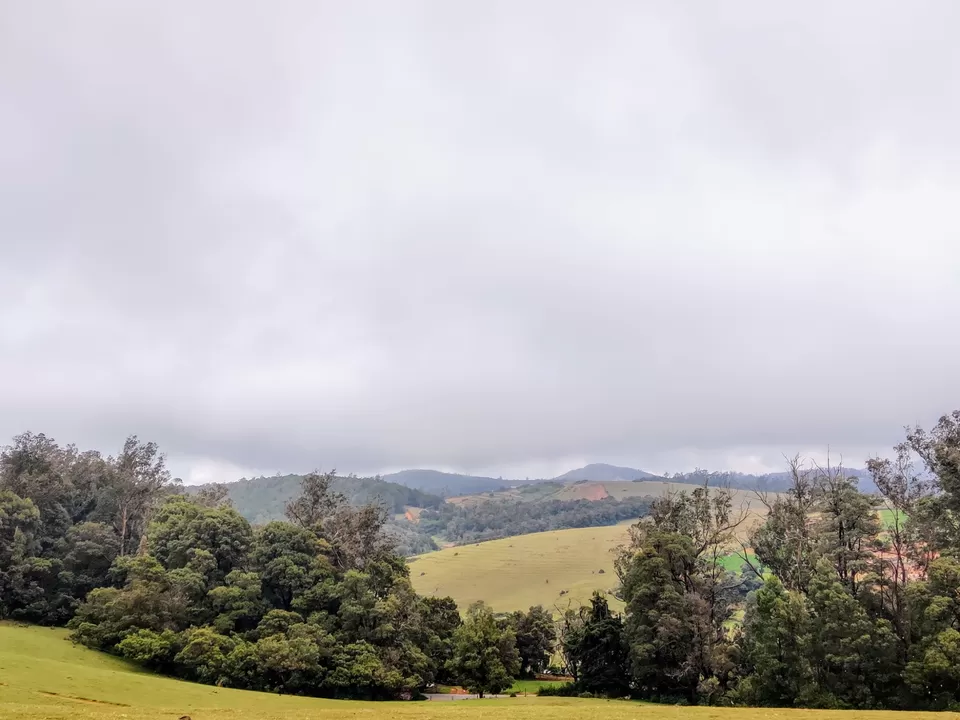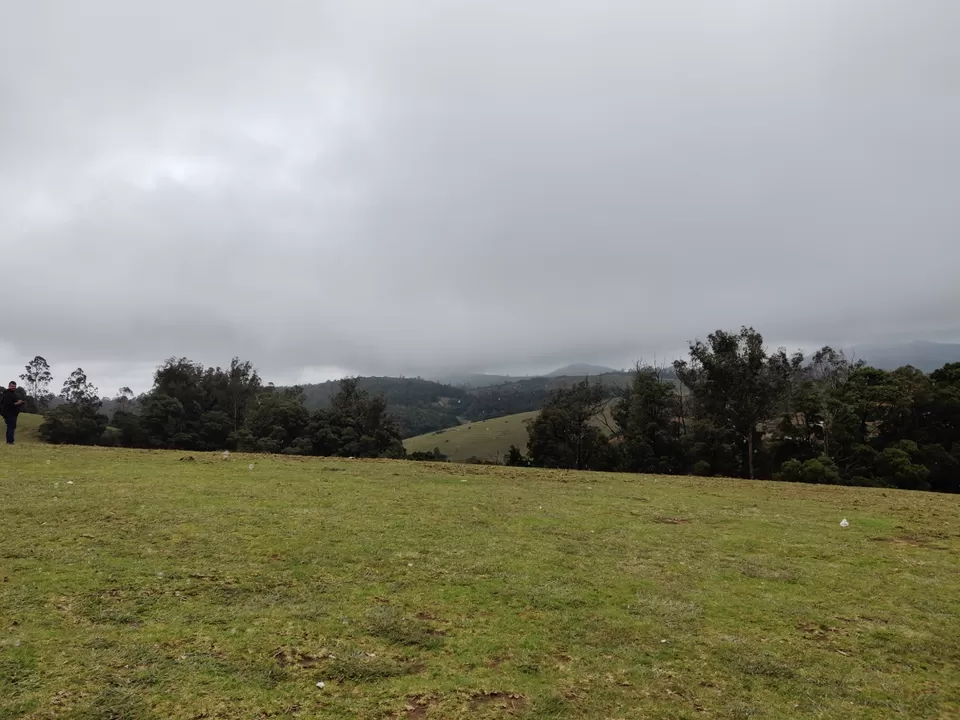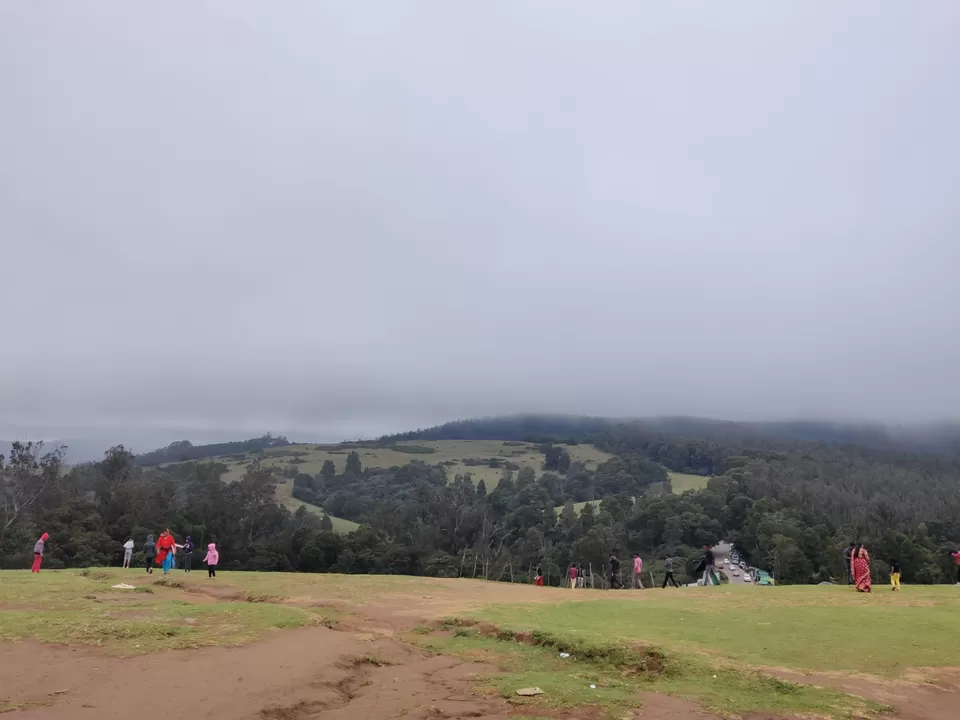 This is another addition took me back to my ever green childhood favourite movies...
Remember the song "Teri umeed... Tera Intezaar"?
Yes it was shot here...
This was not only one movie, there are several movies of 90s that have been shot here... Believe me I fell in love with the place.. there was nothing more a die hard bollywood fan could ask for.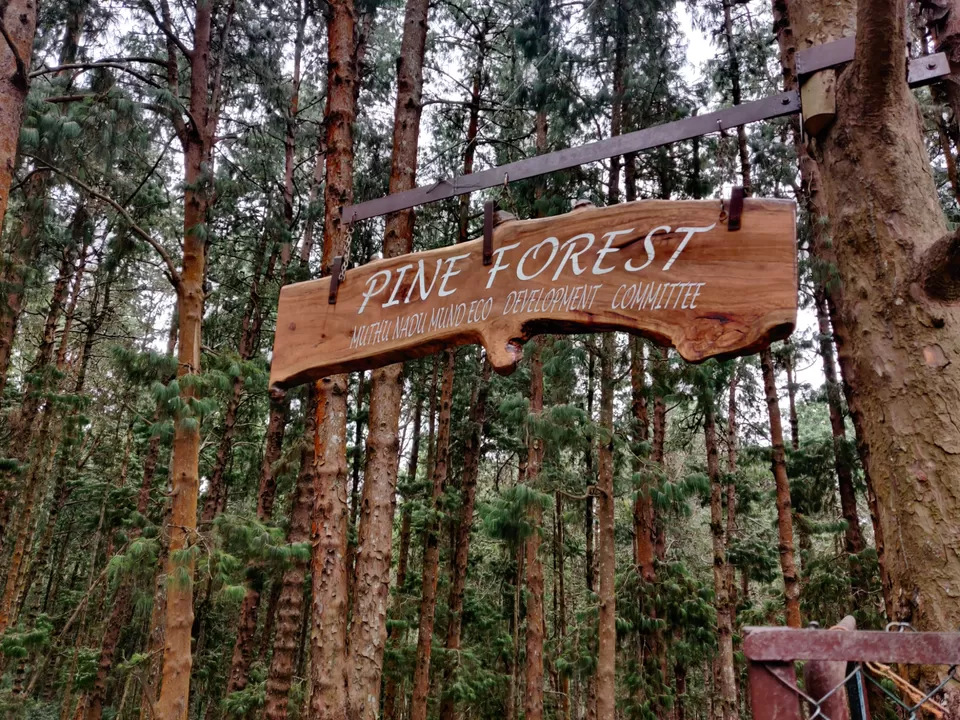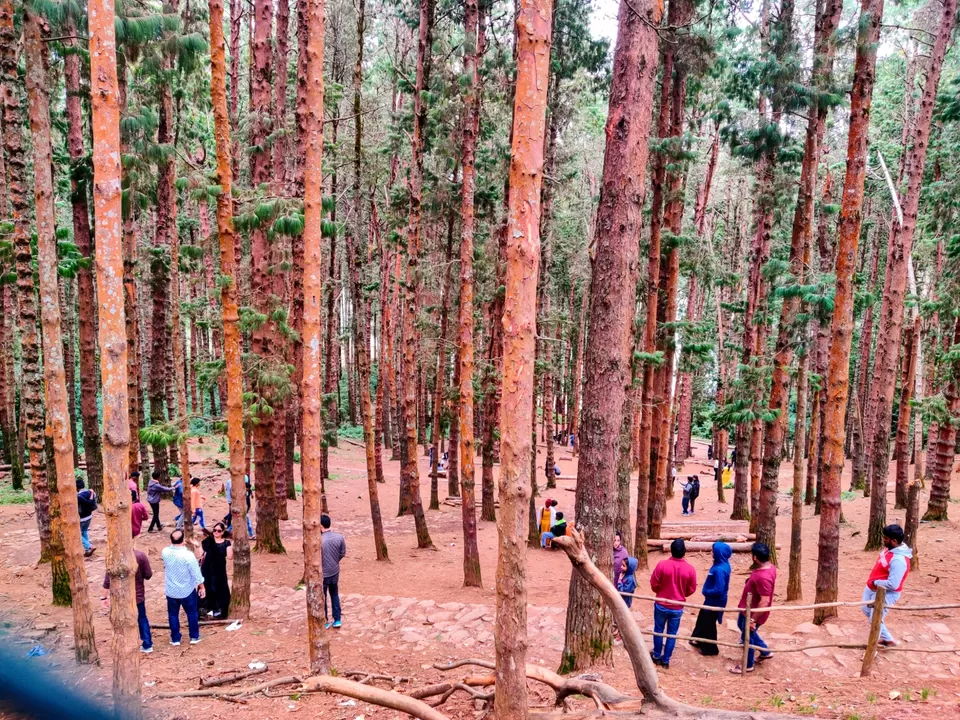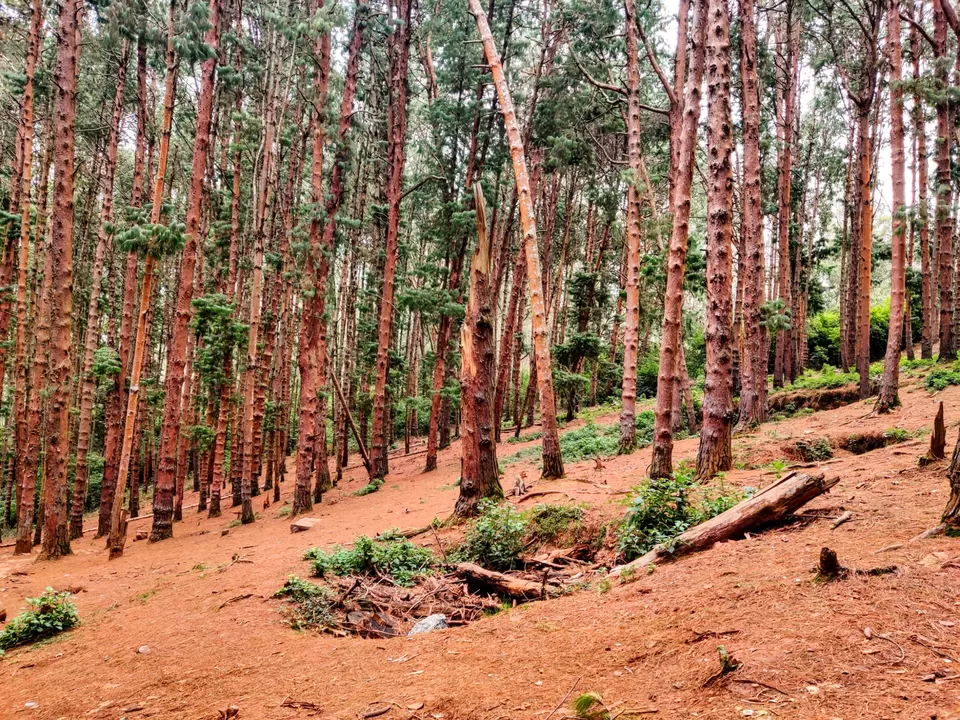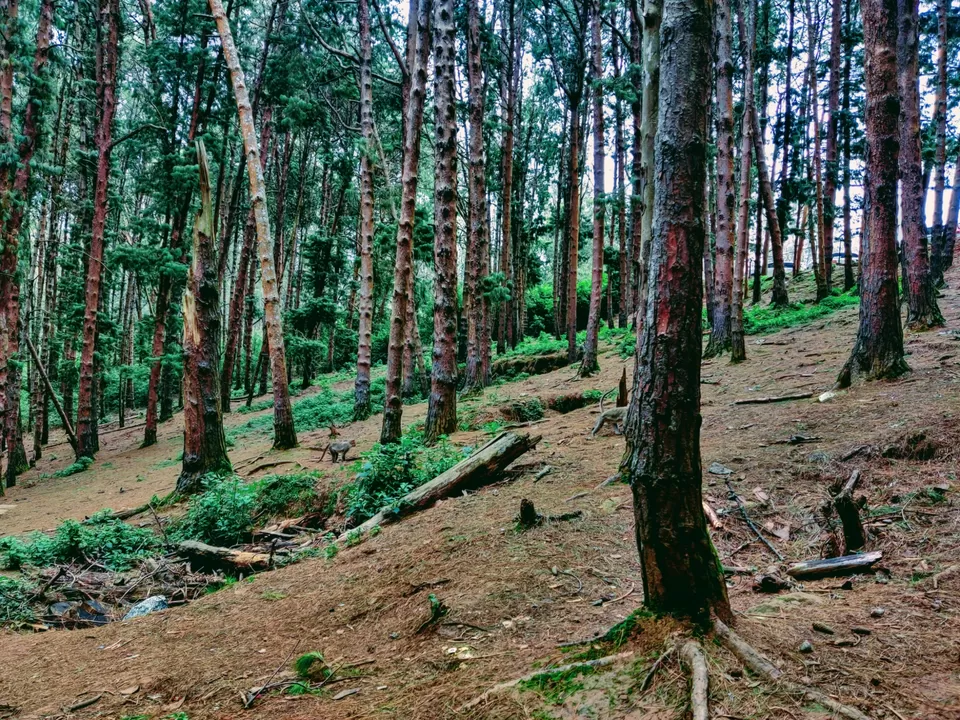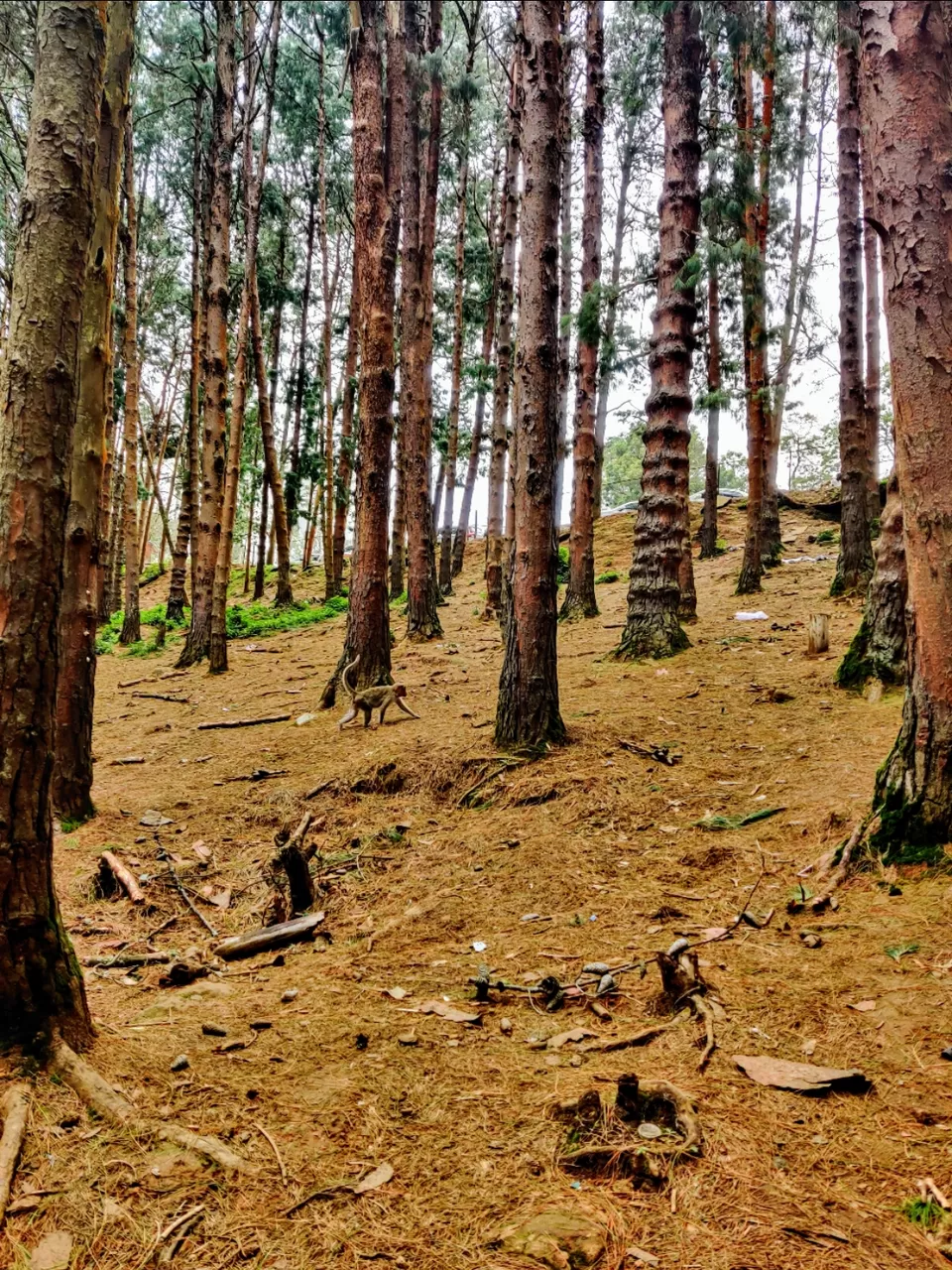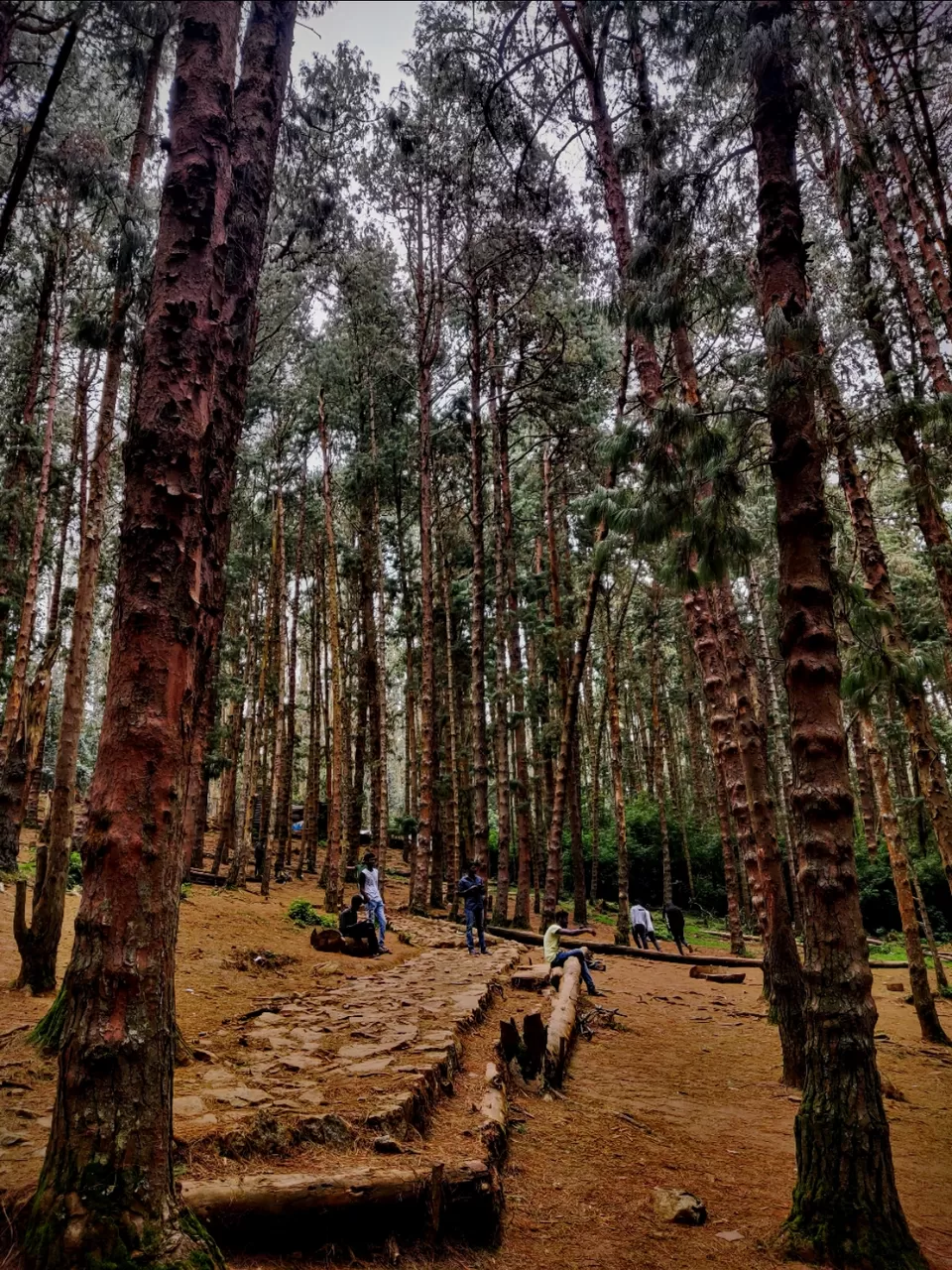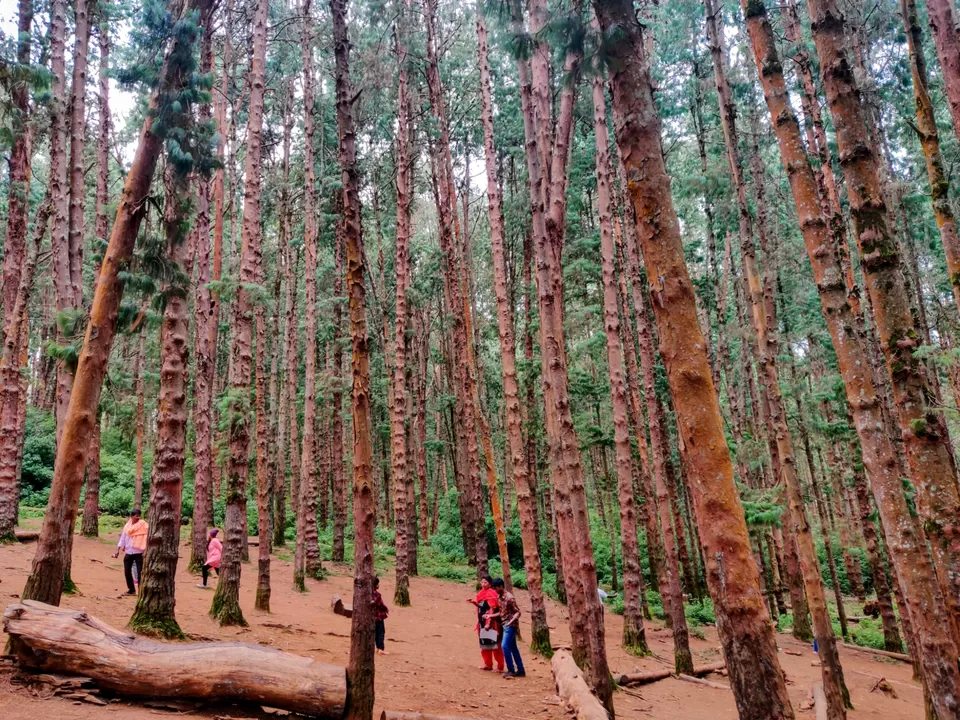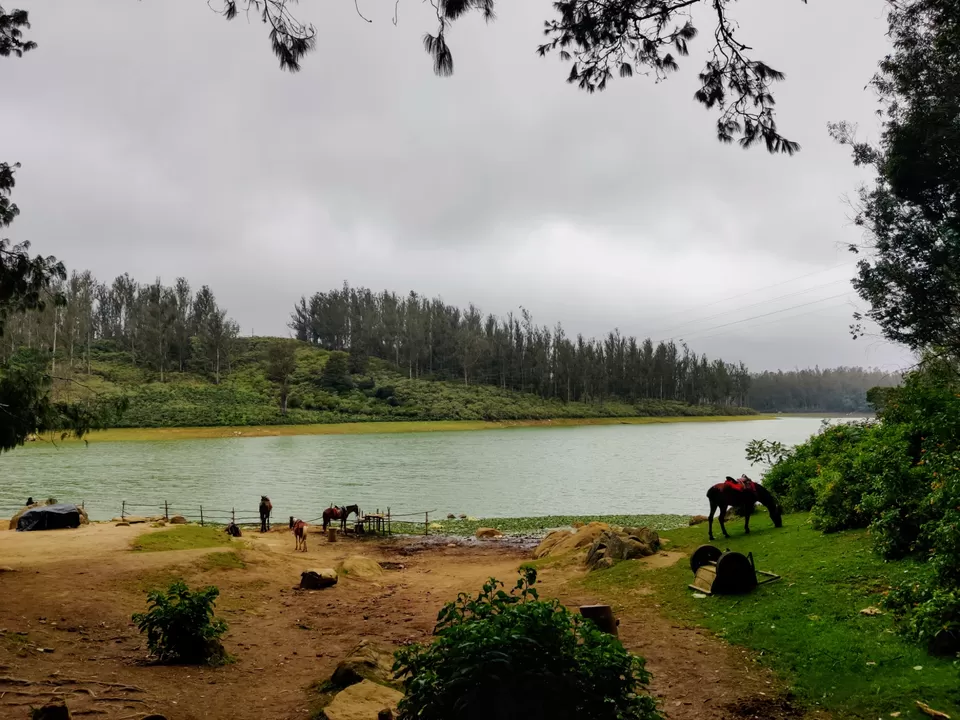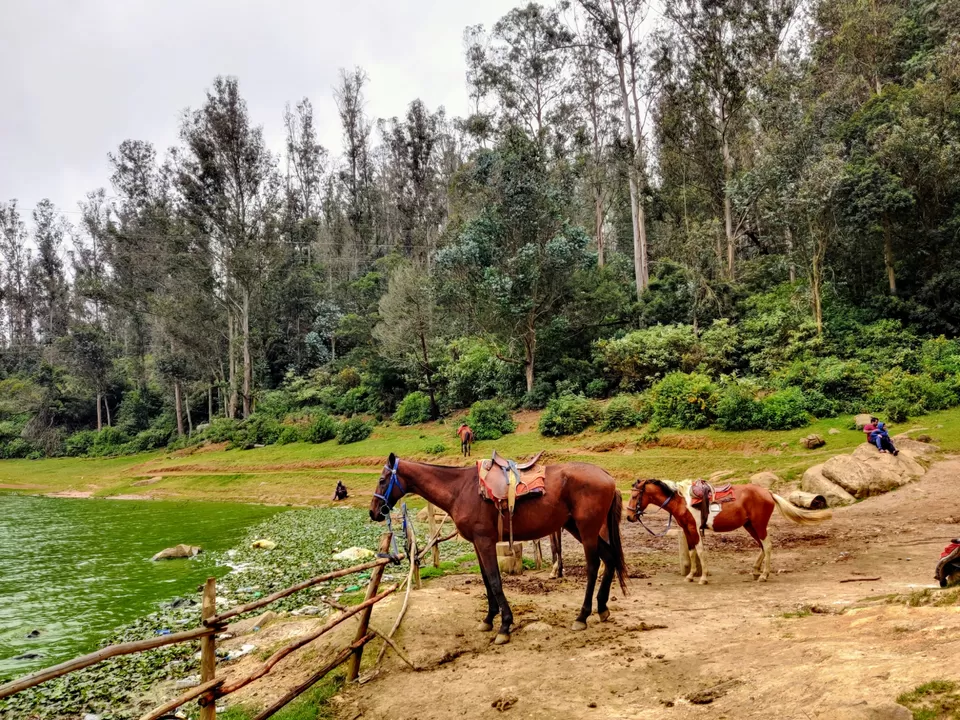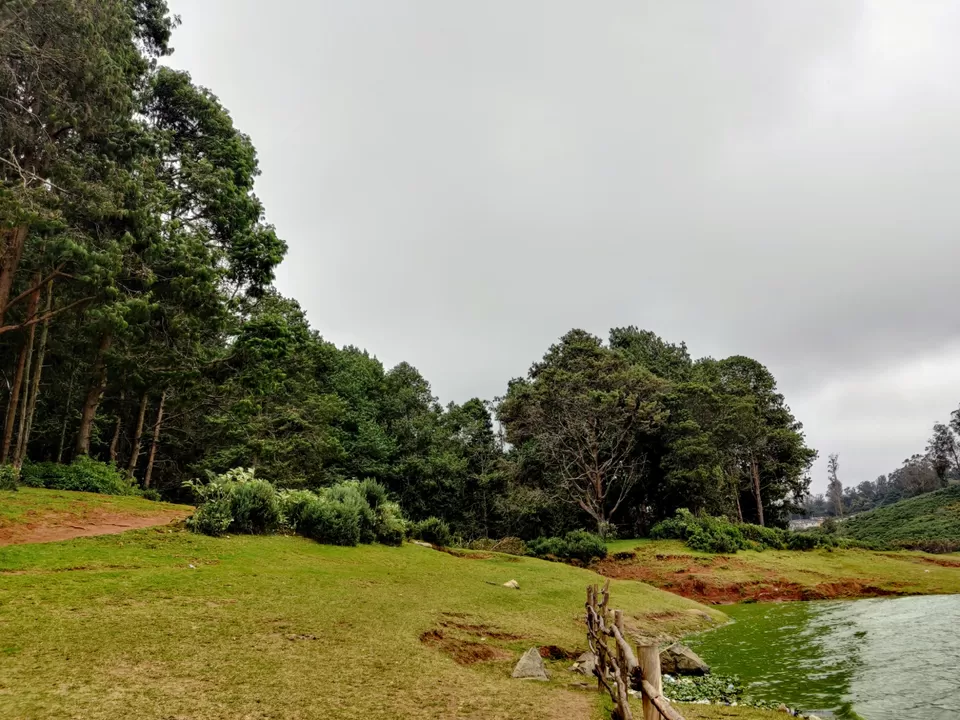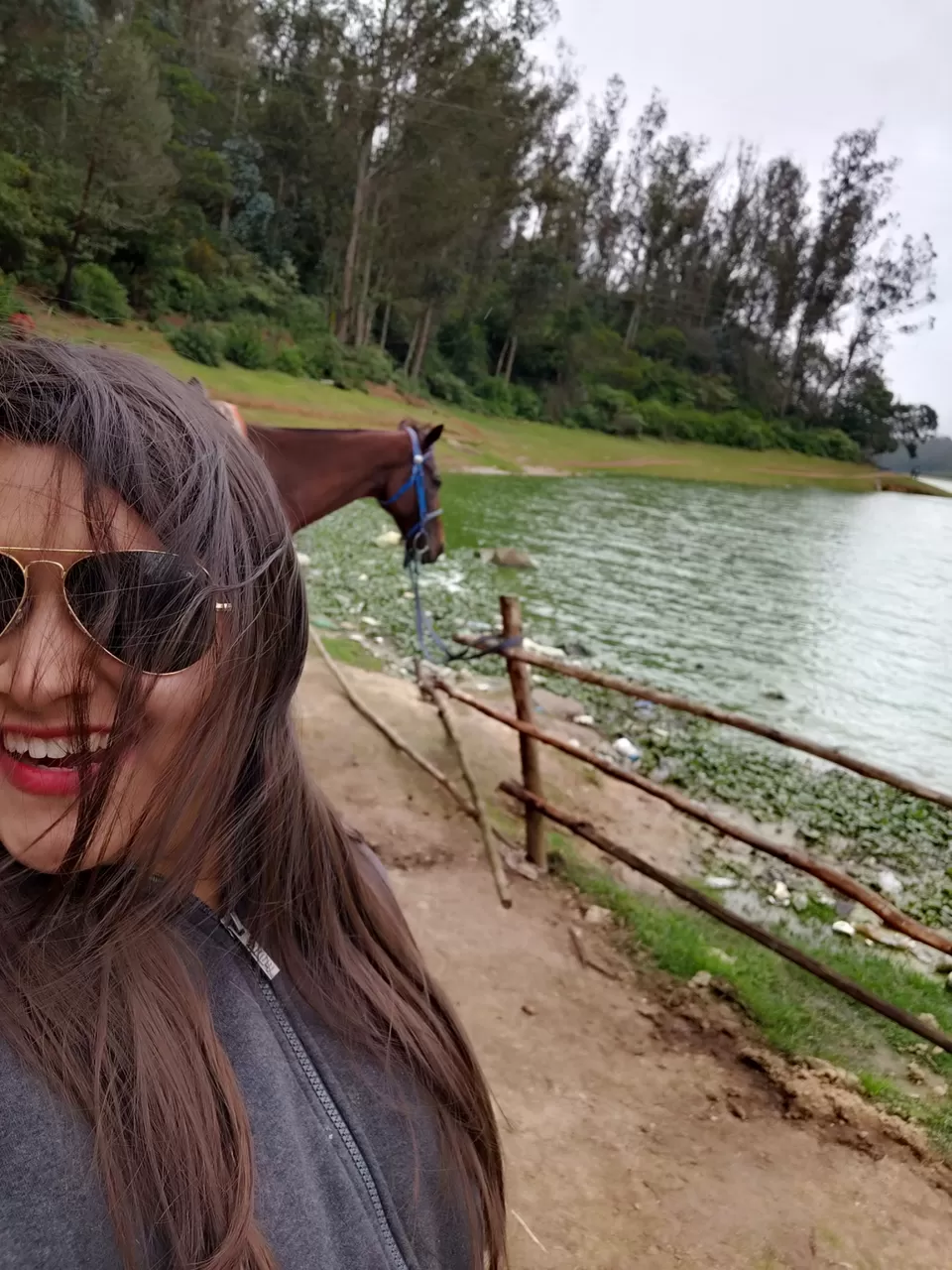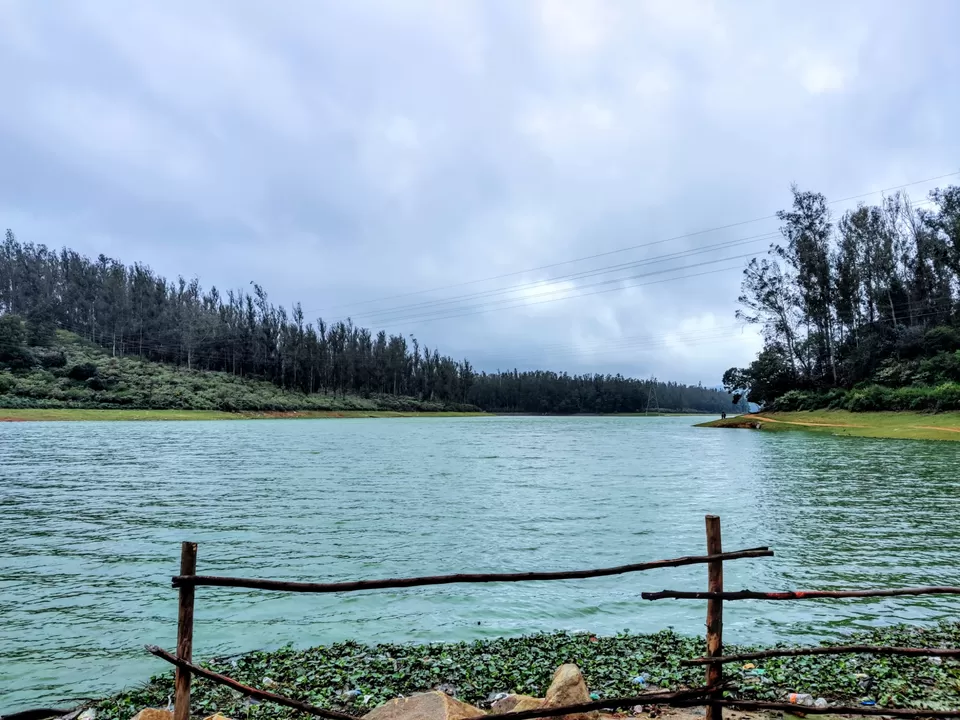 After having lunch at the Sidewalk cafe(dont forget to try wood fire pasta there) we headed for Botanical Garden...and again Ooty just never failed to make me fall in love with its beauty.
Believe me you too will fall in love with the views. Have a look at them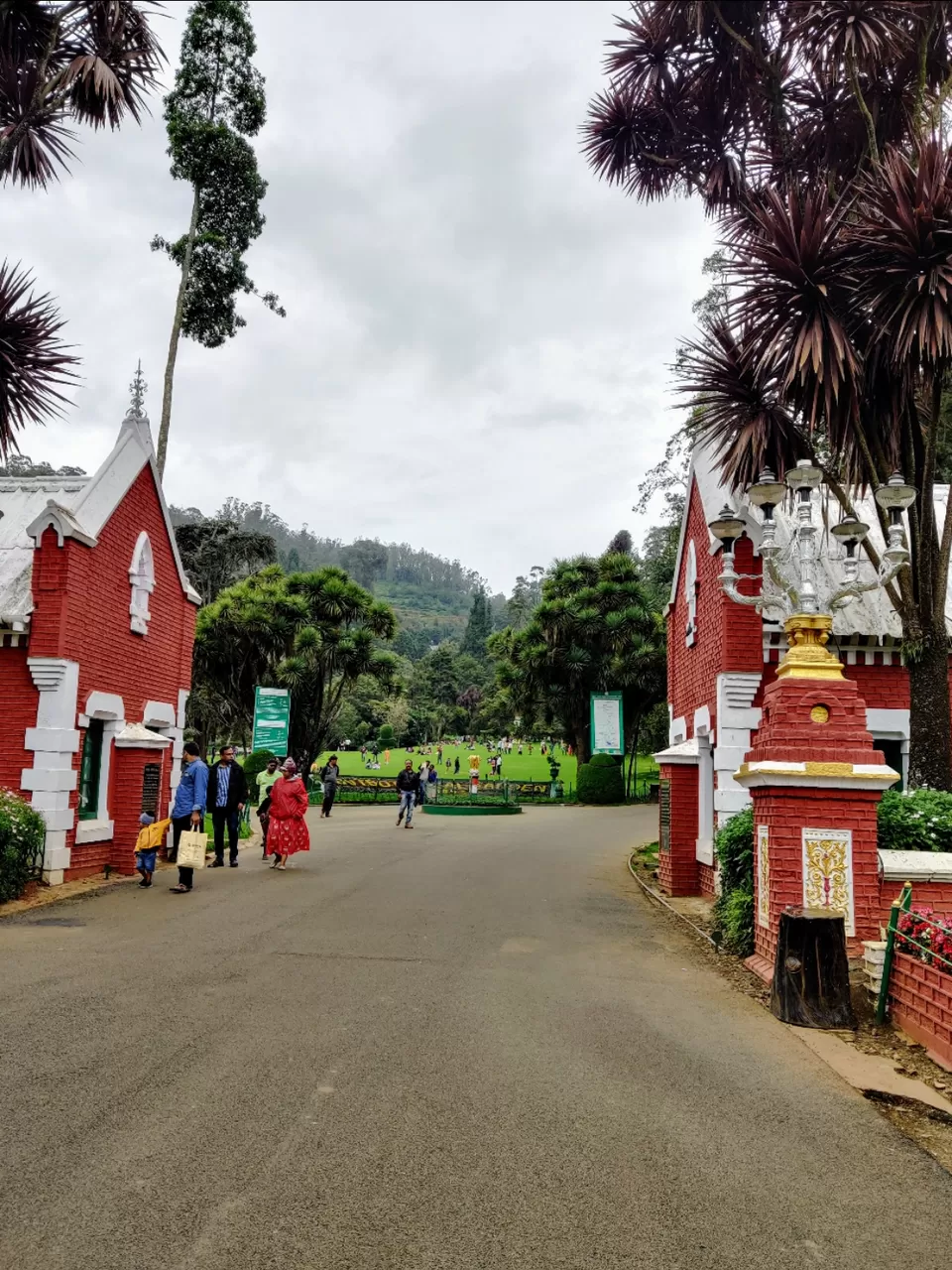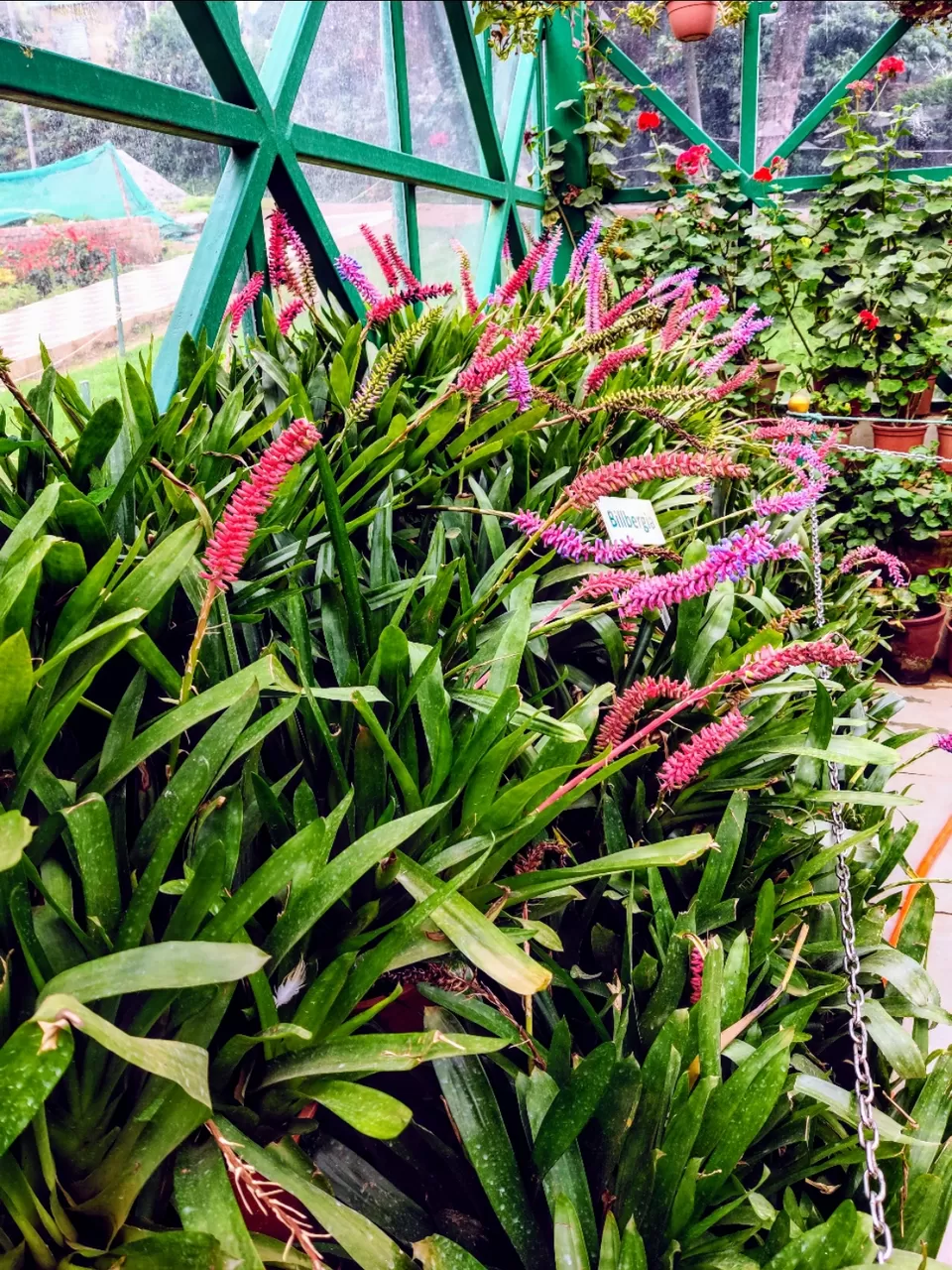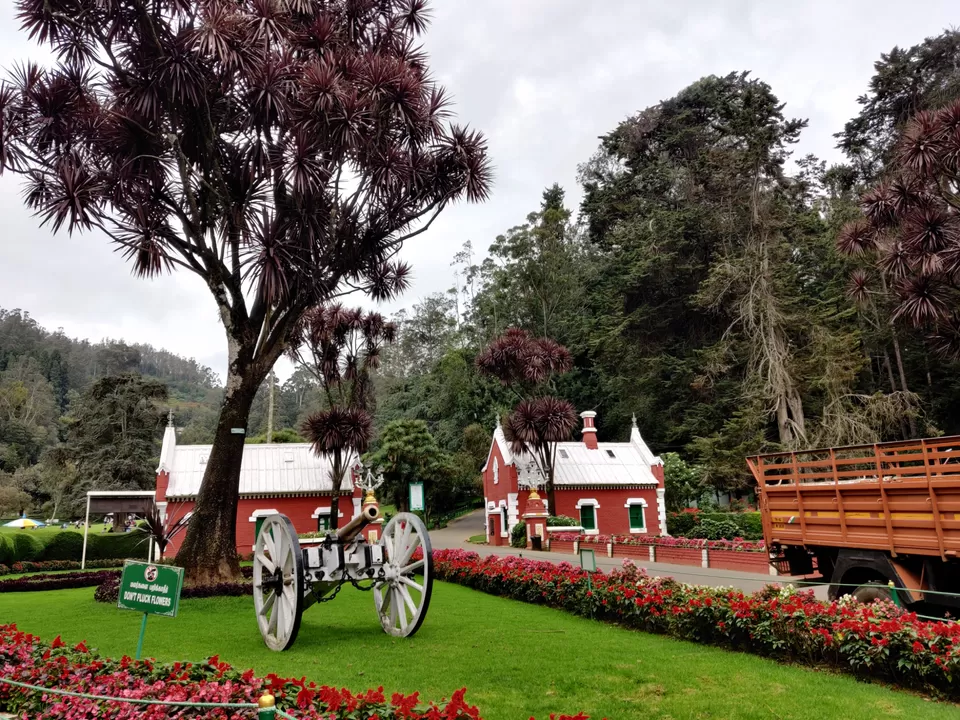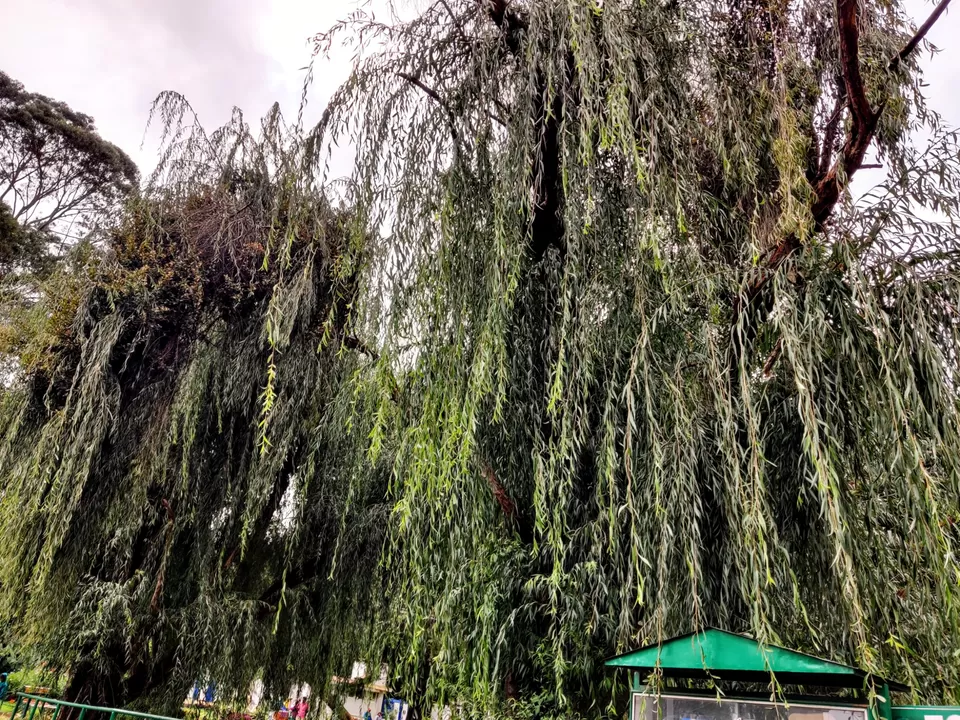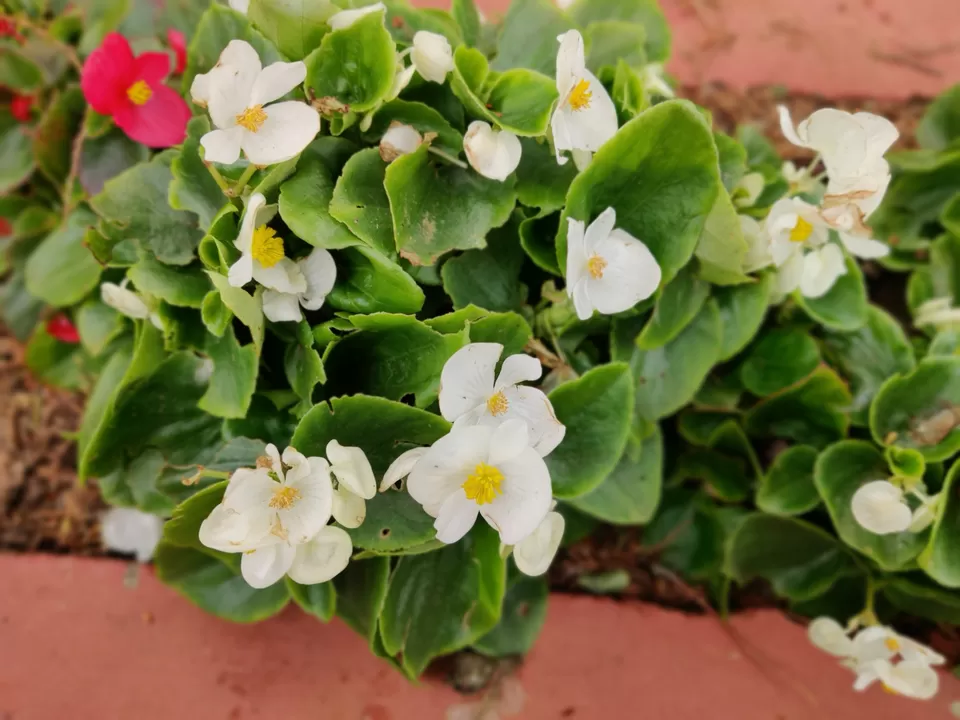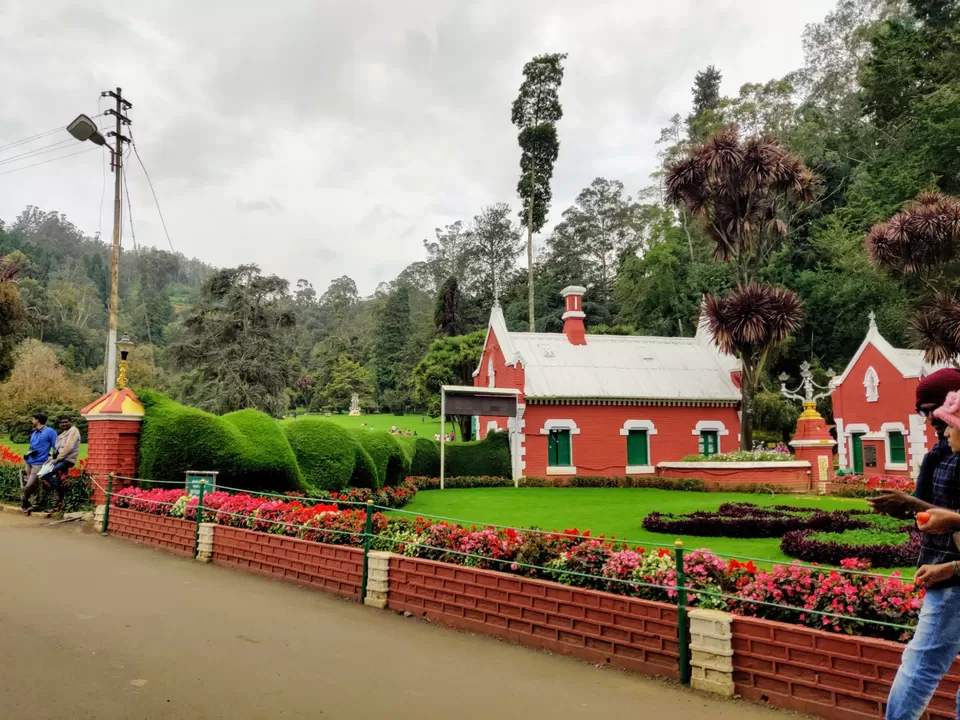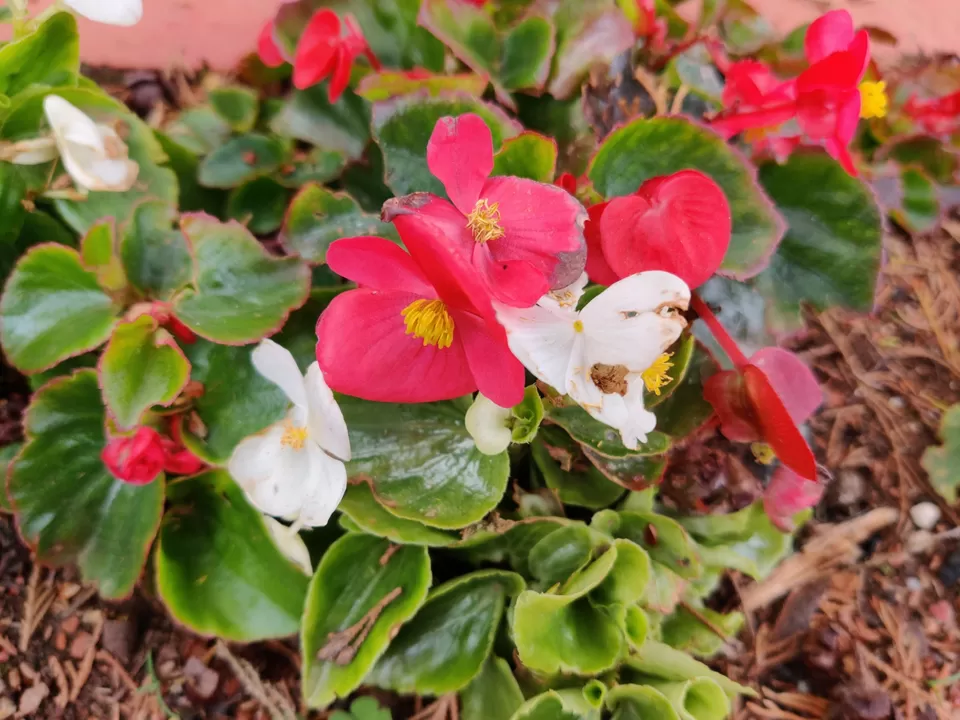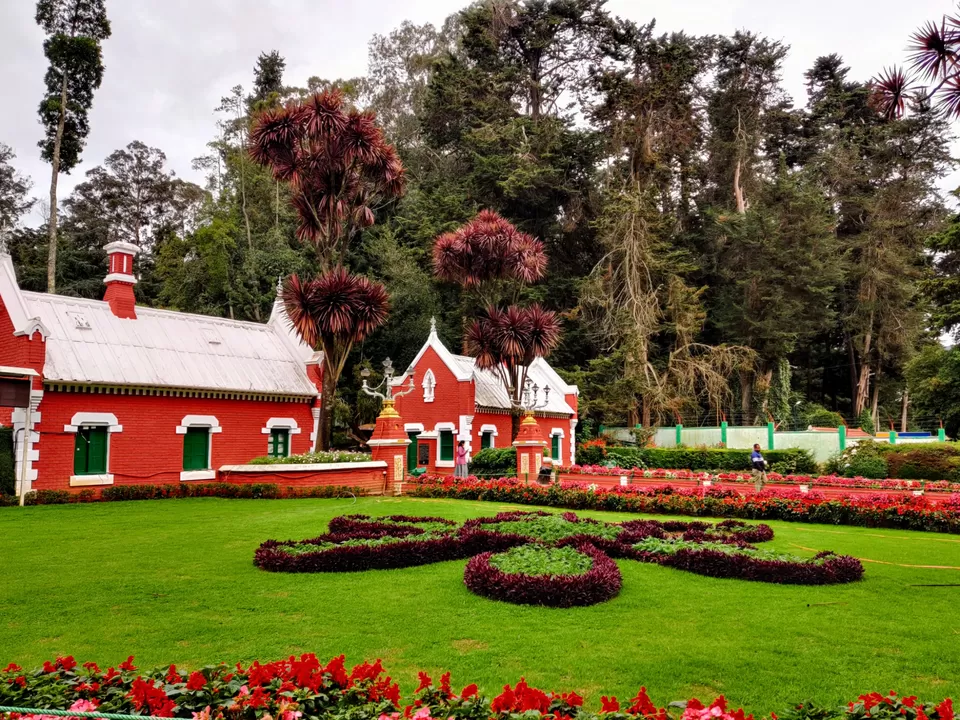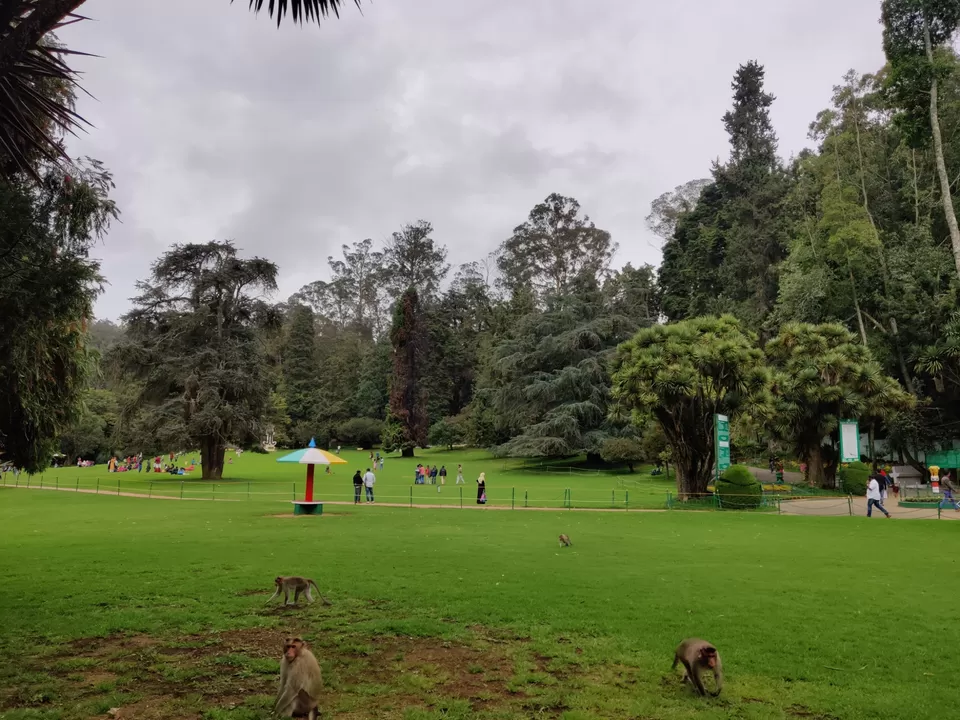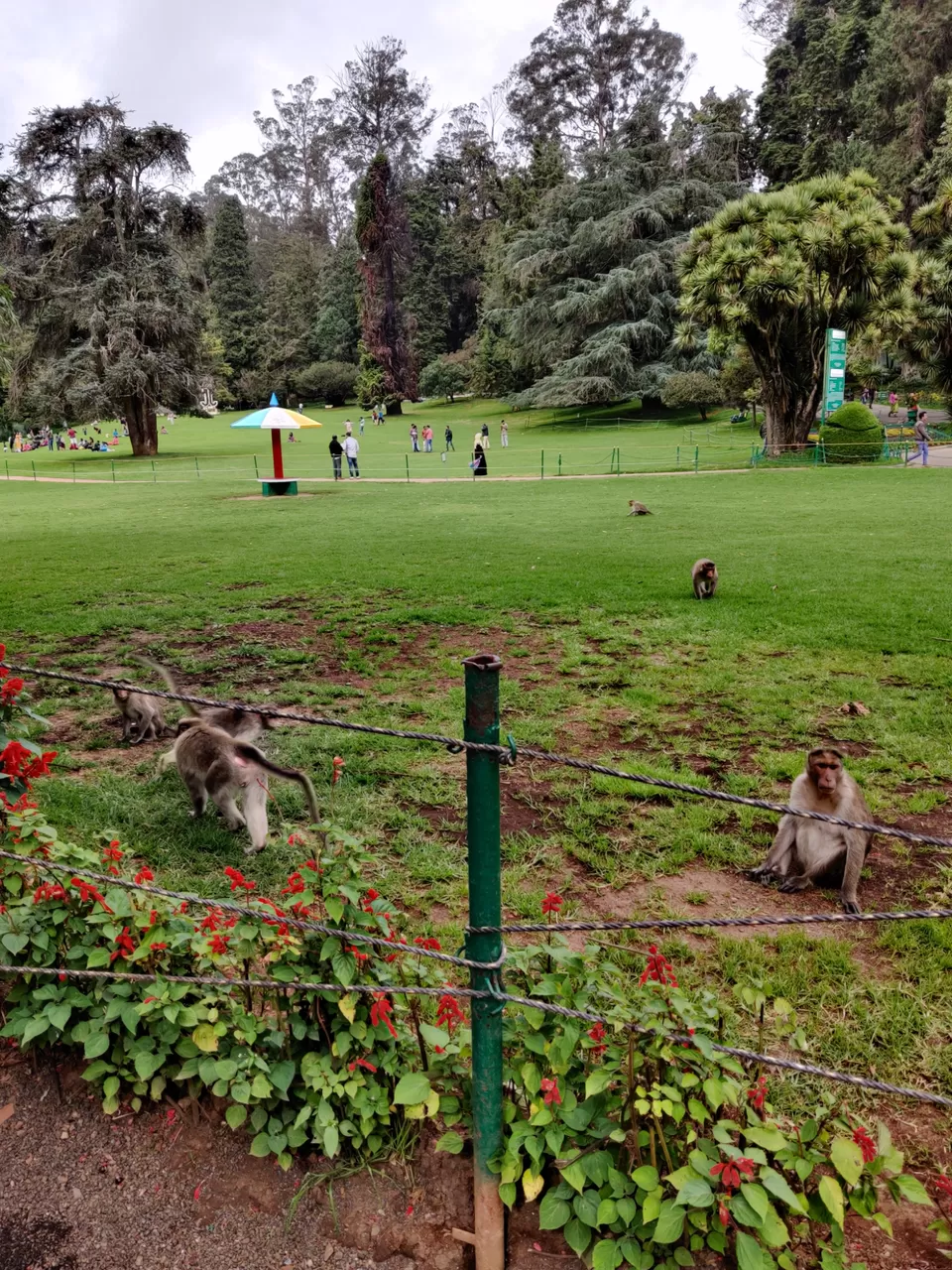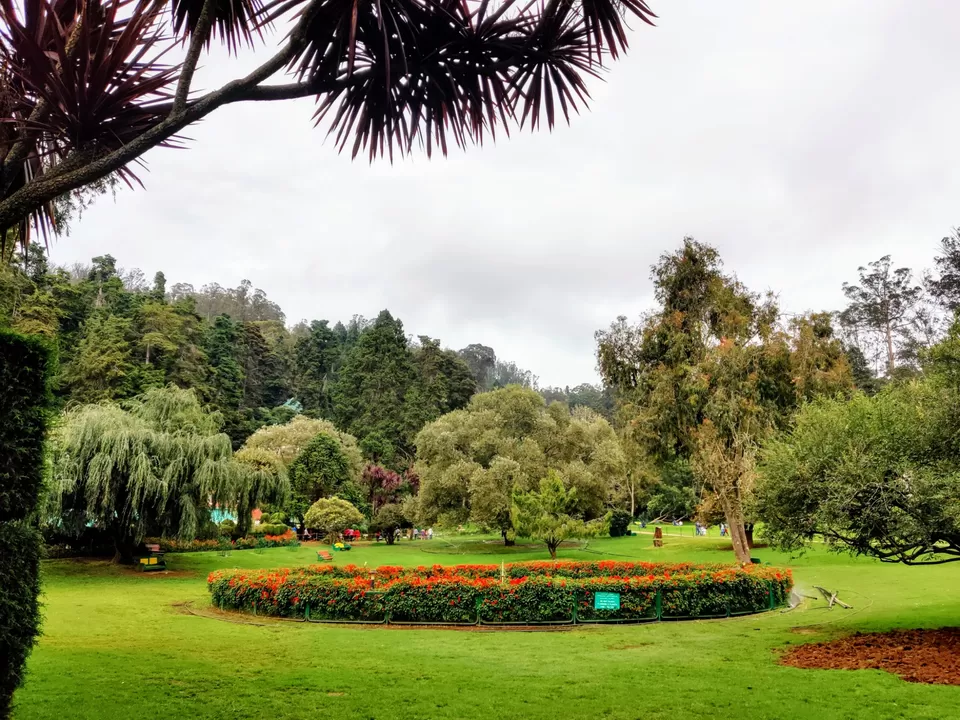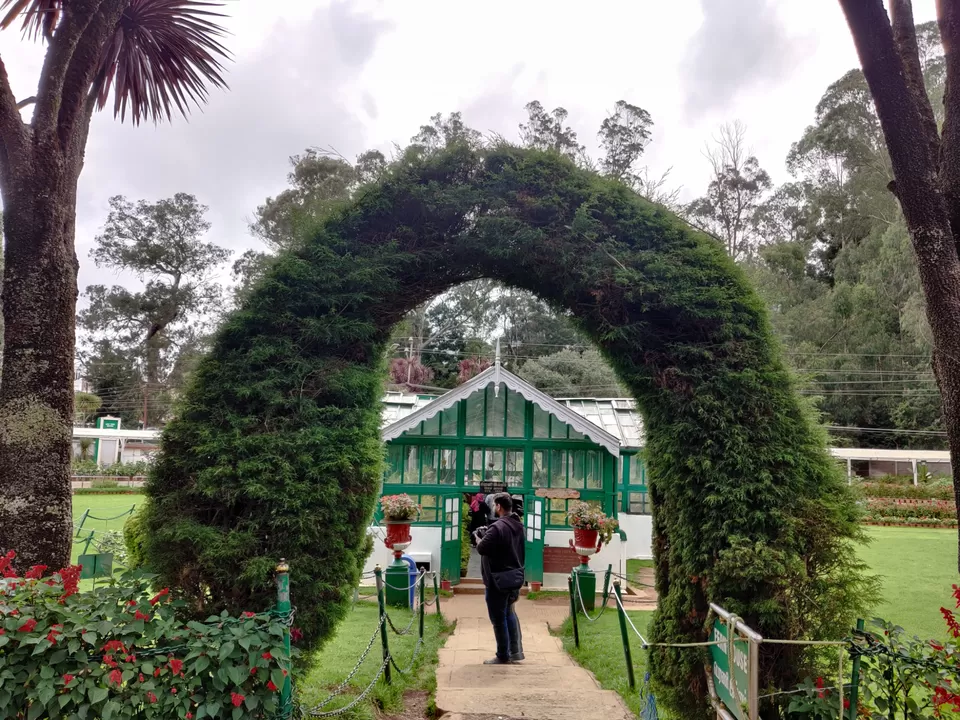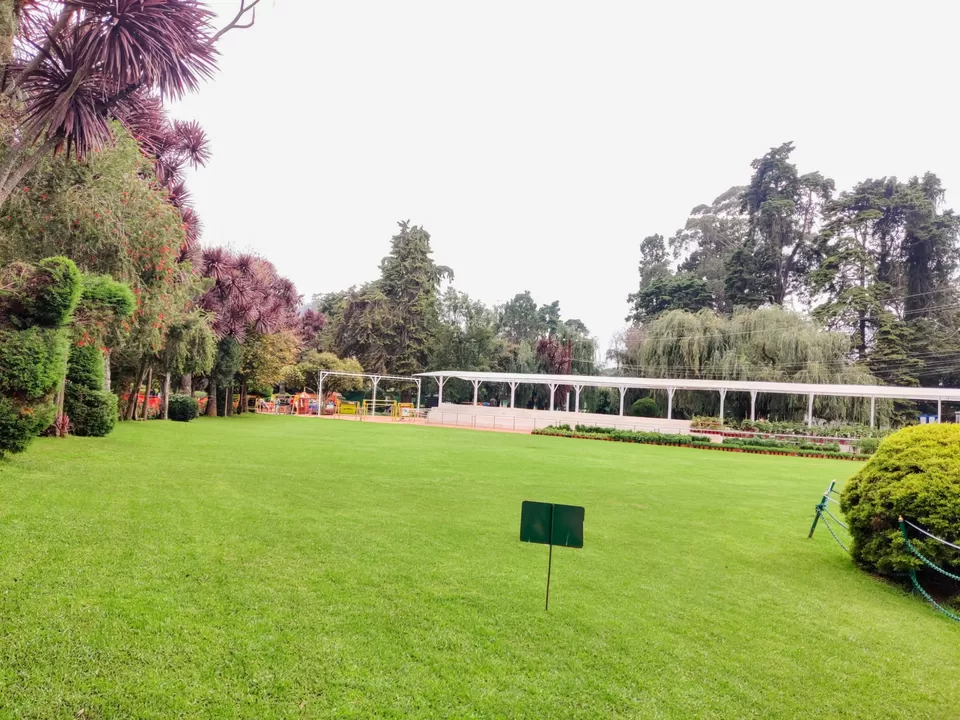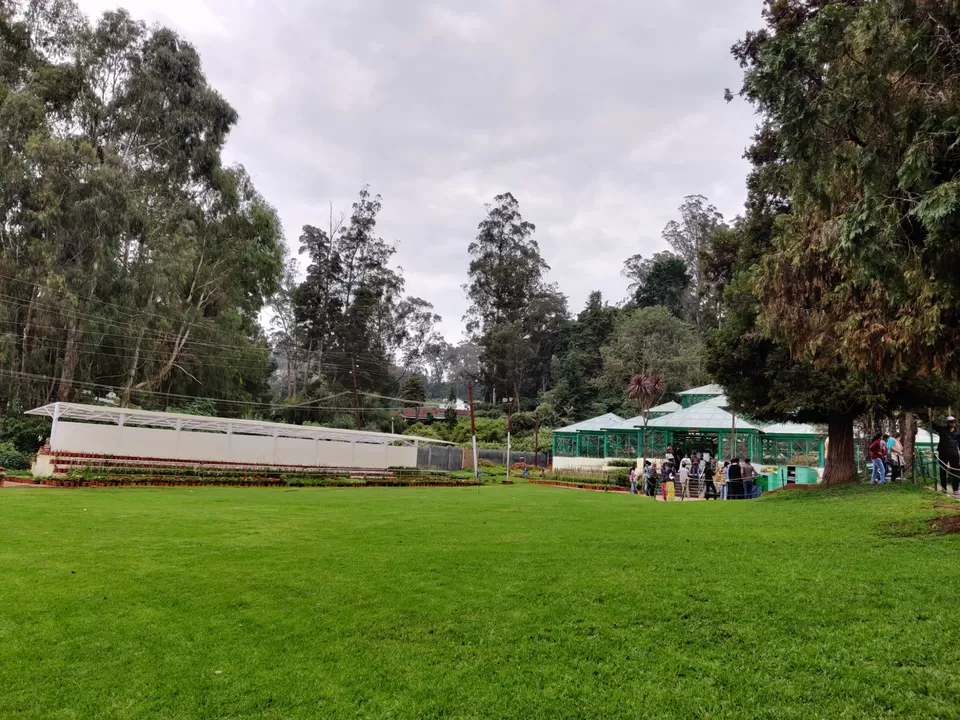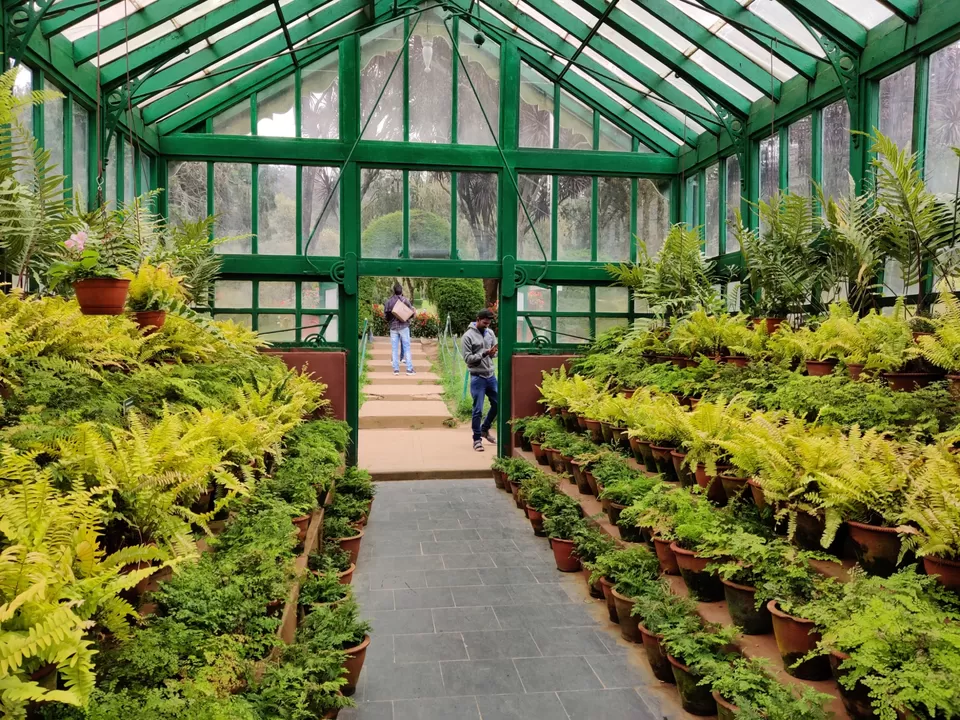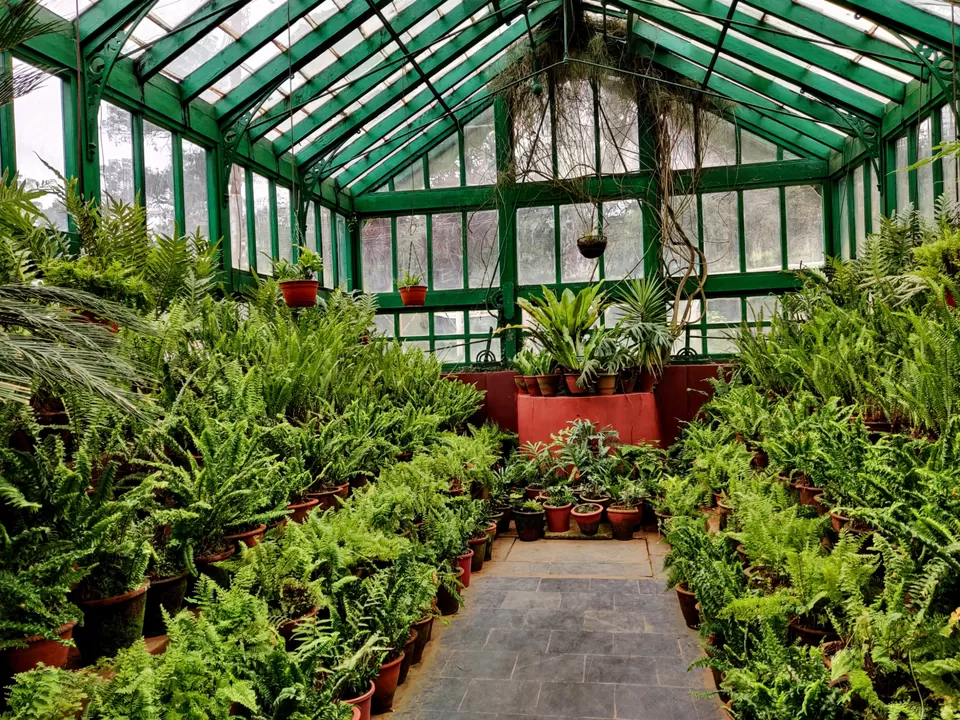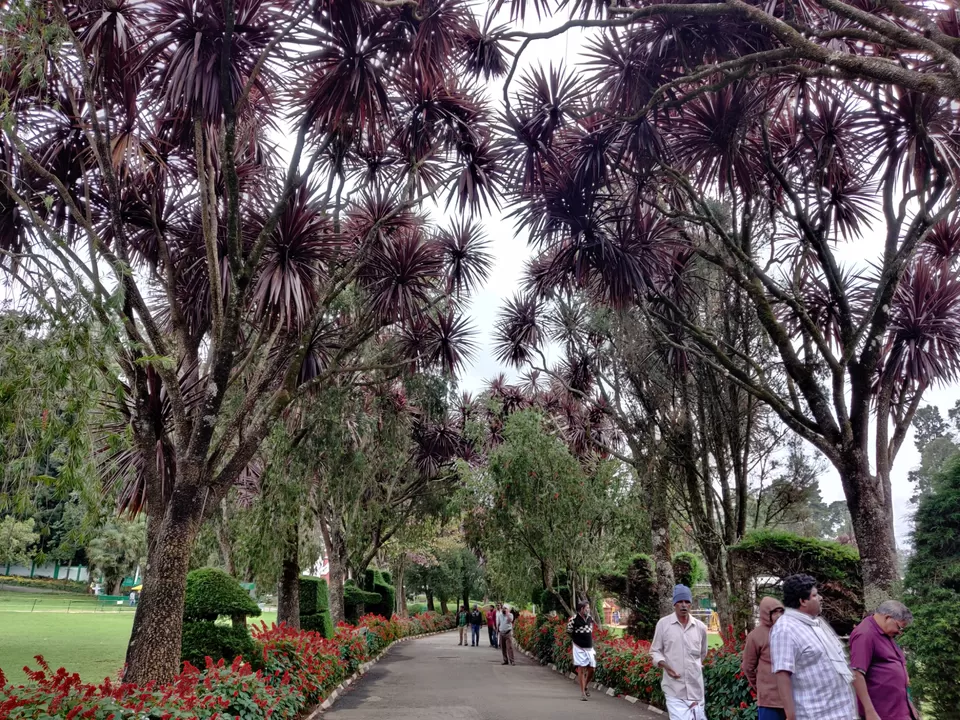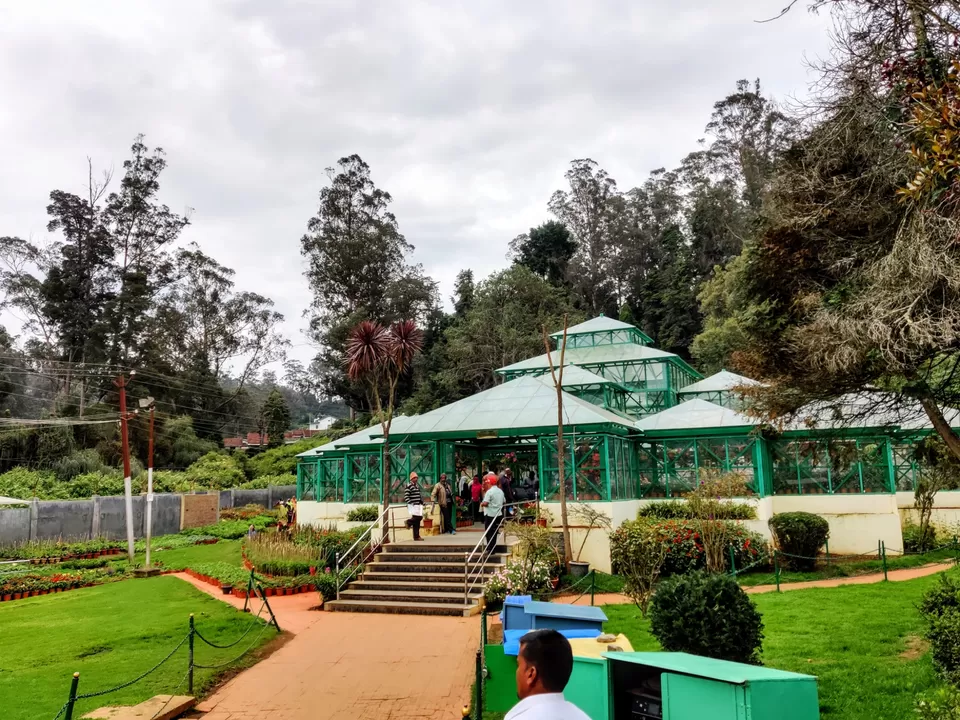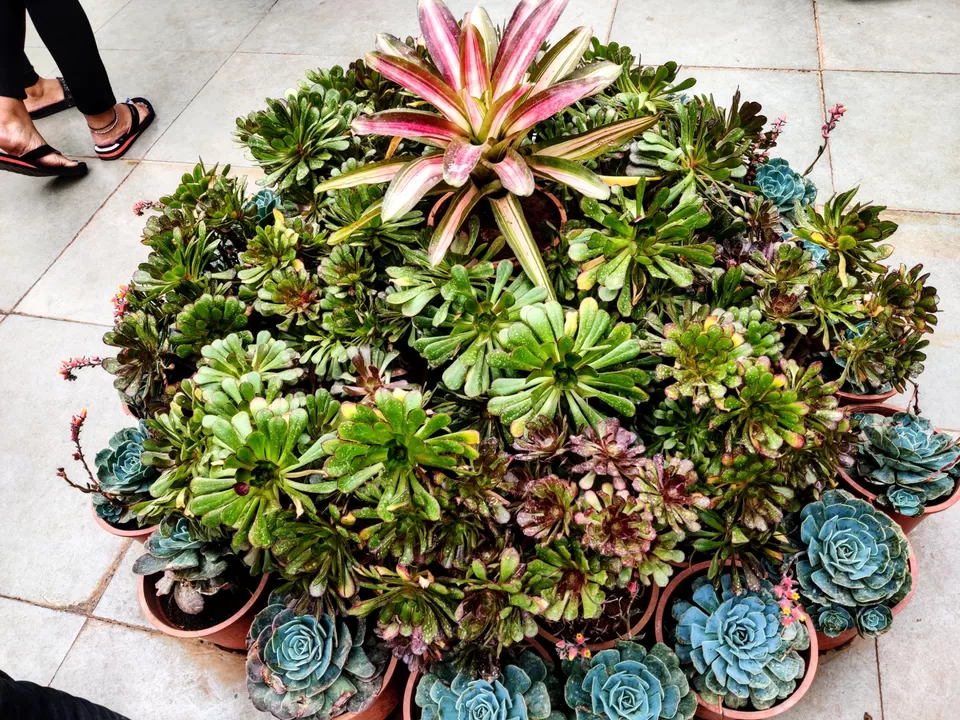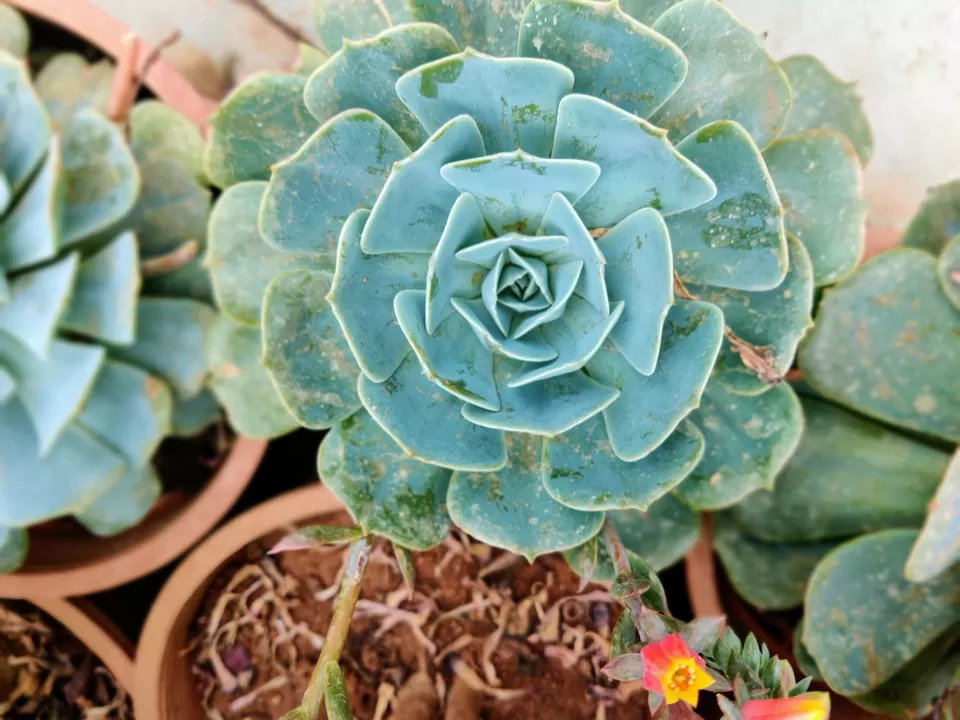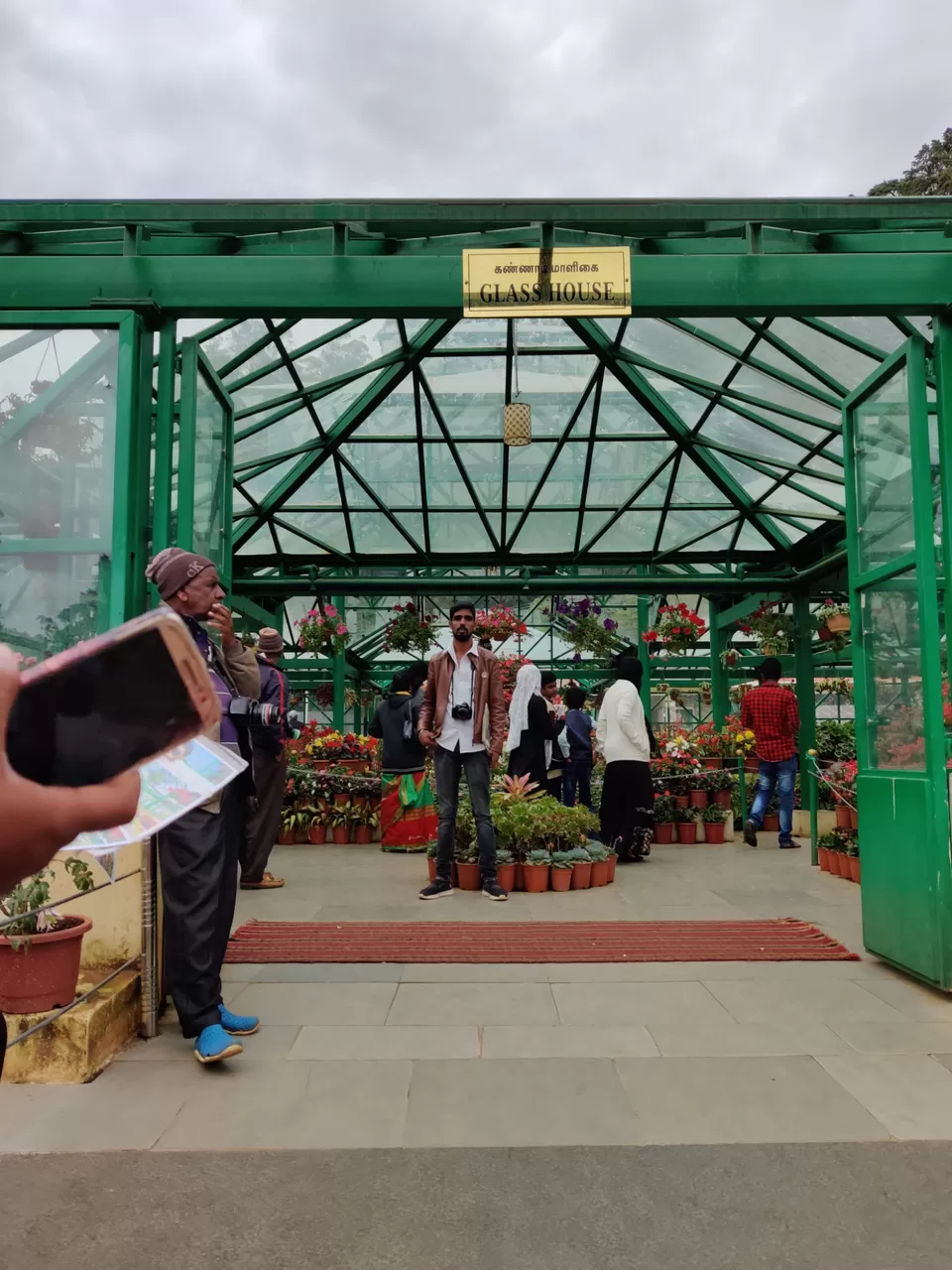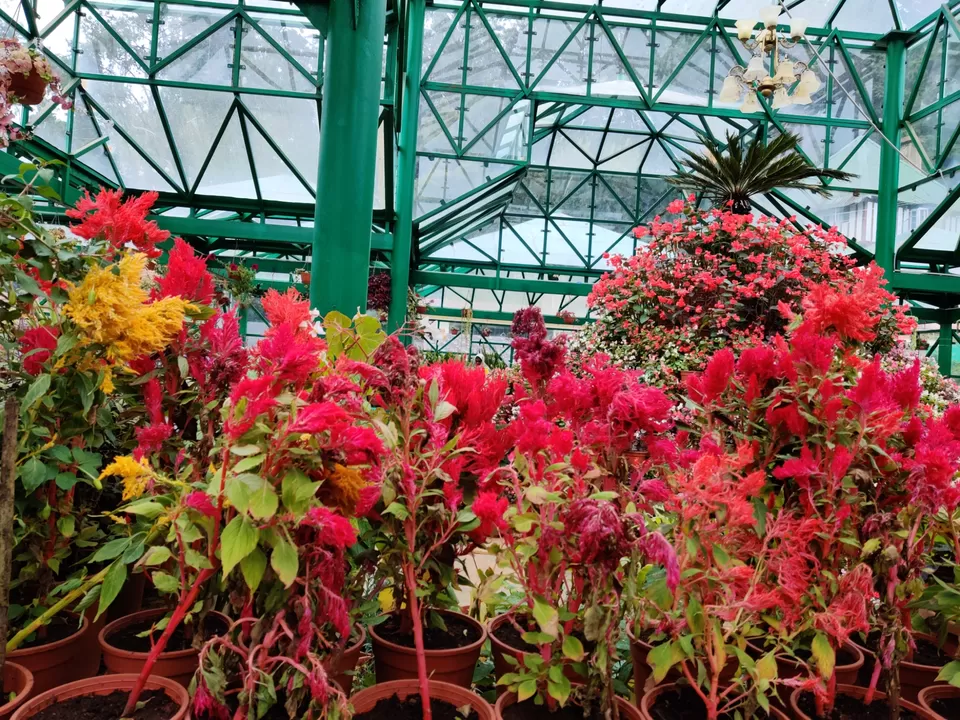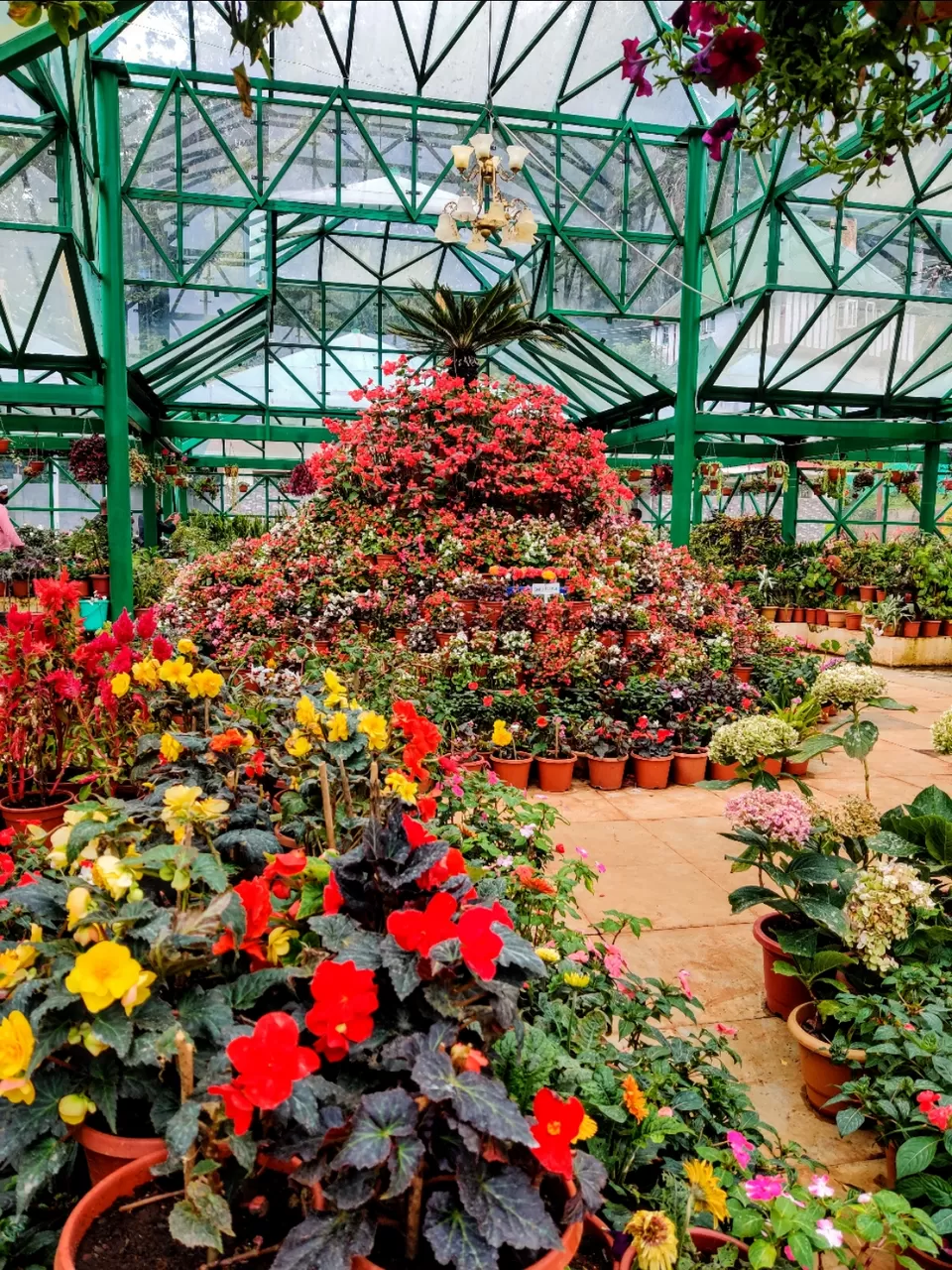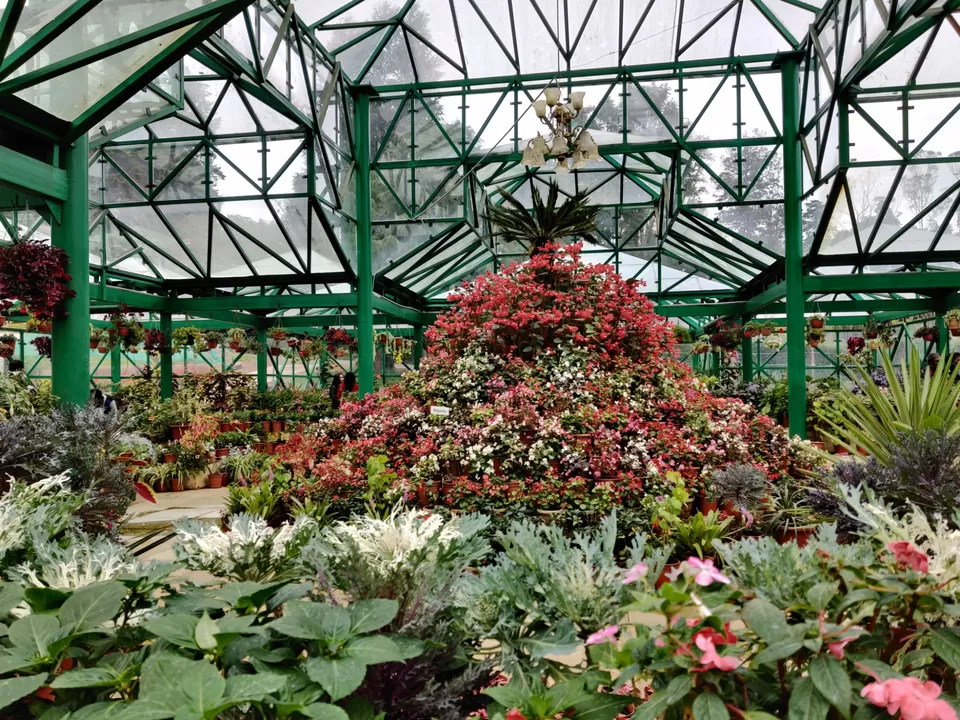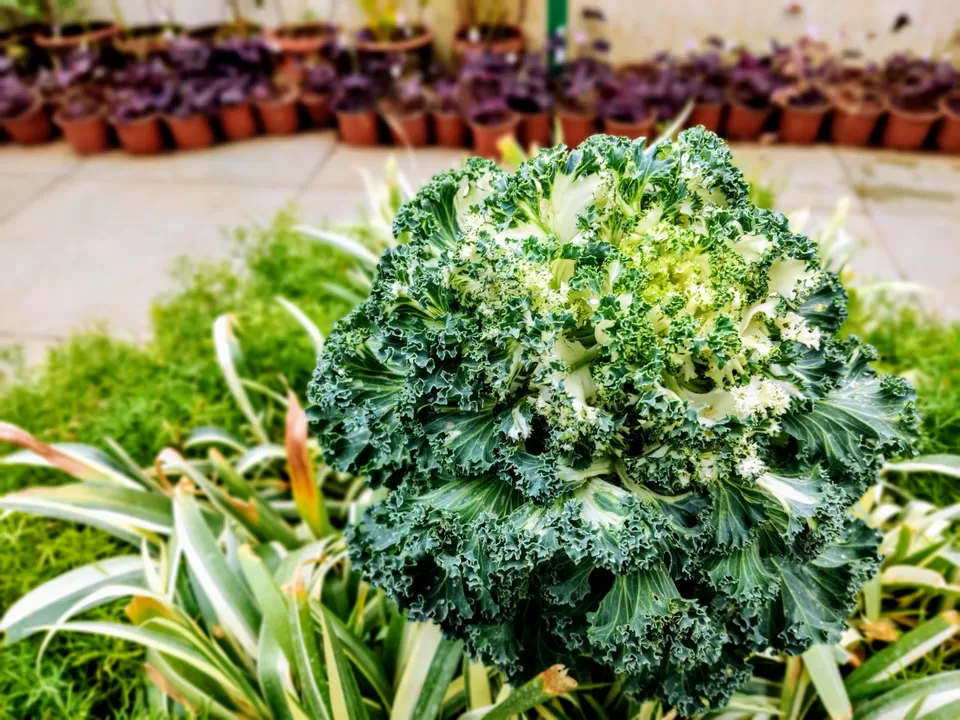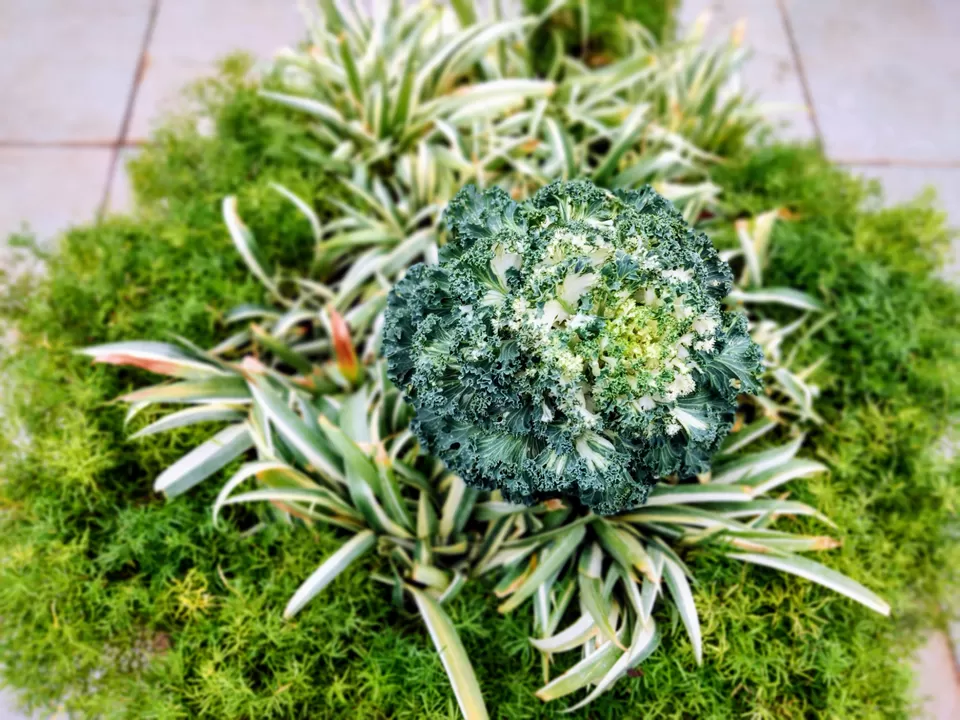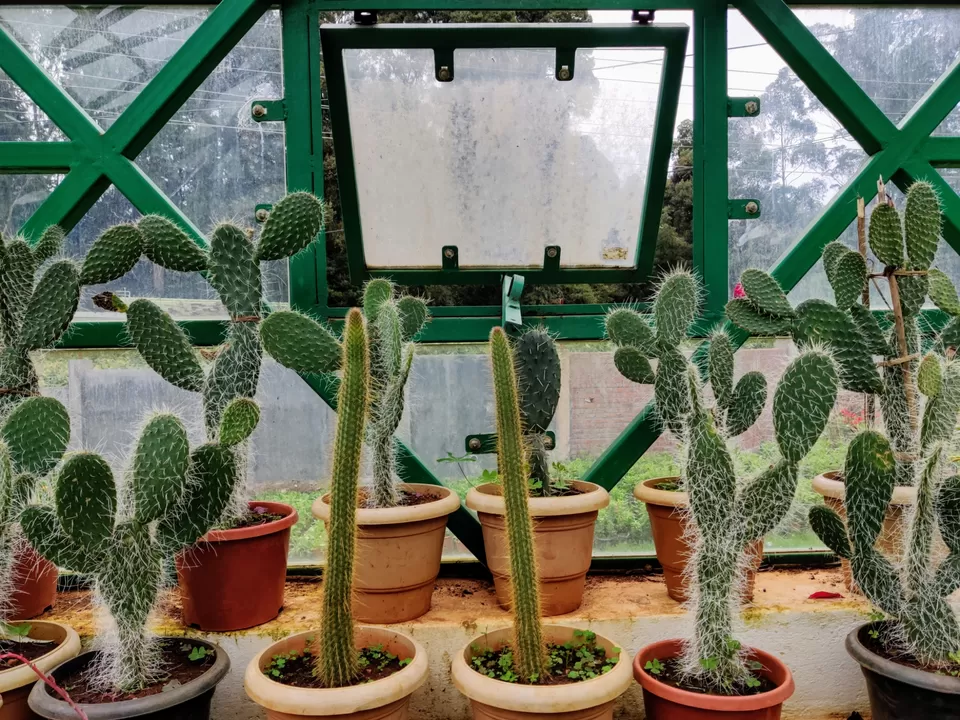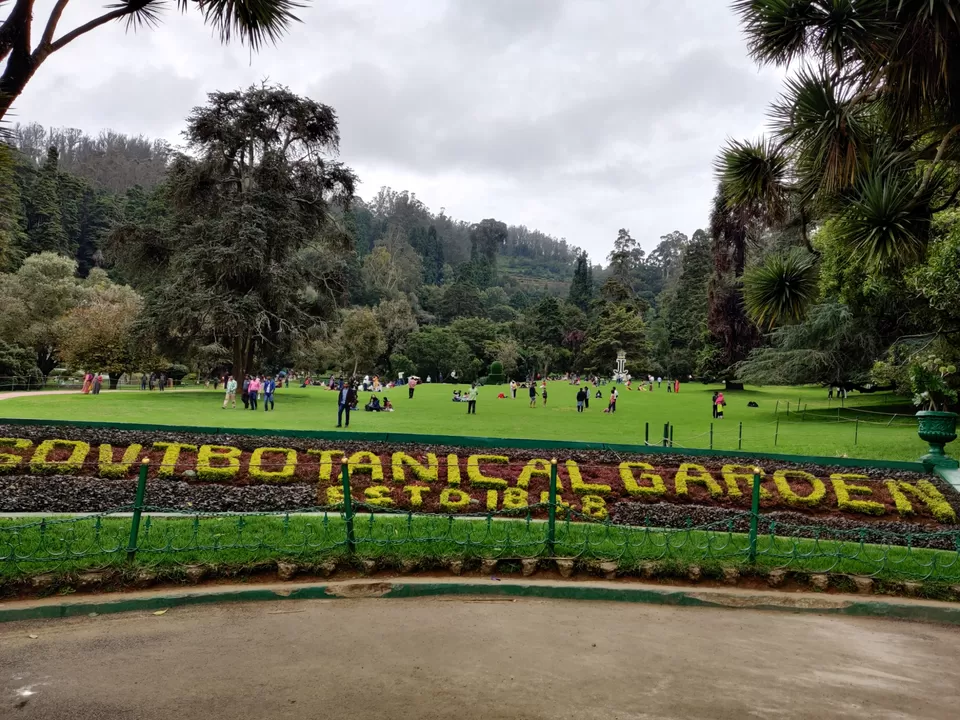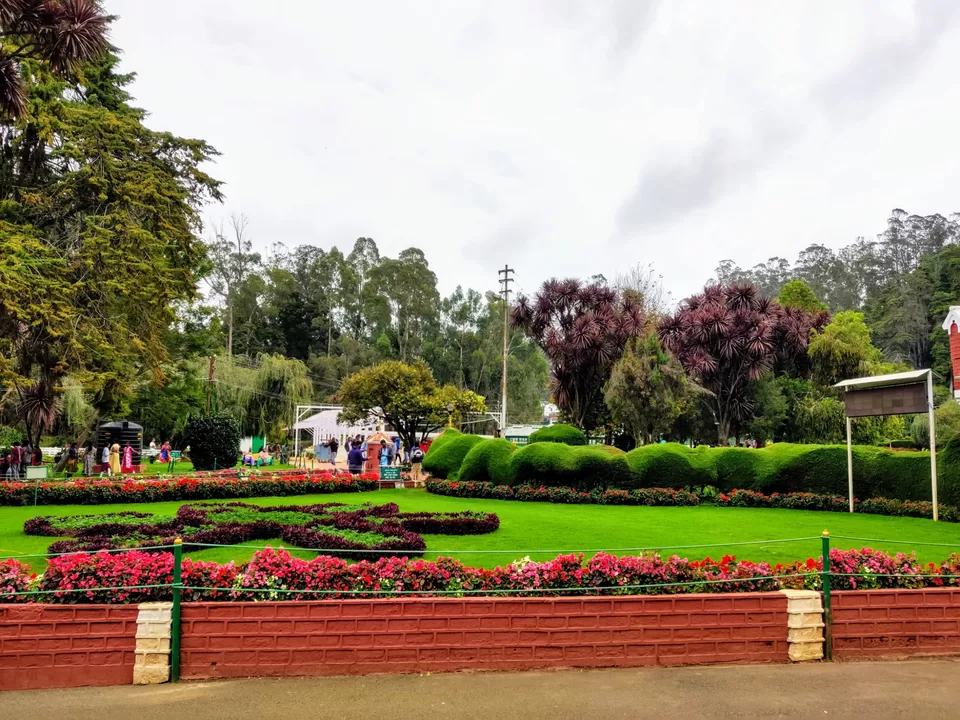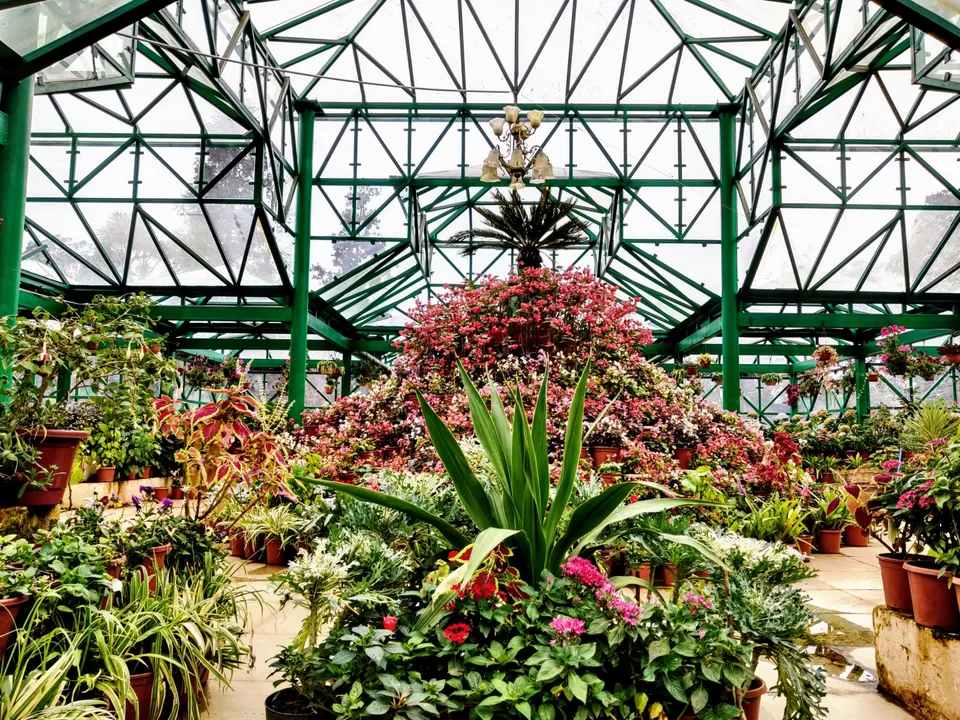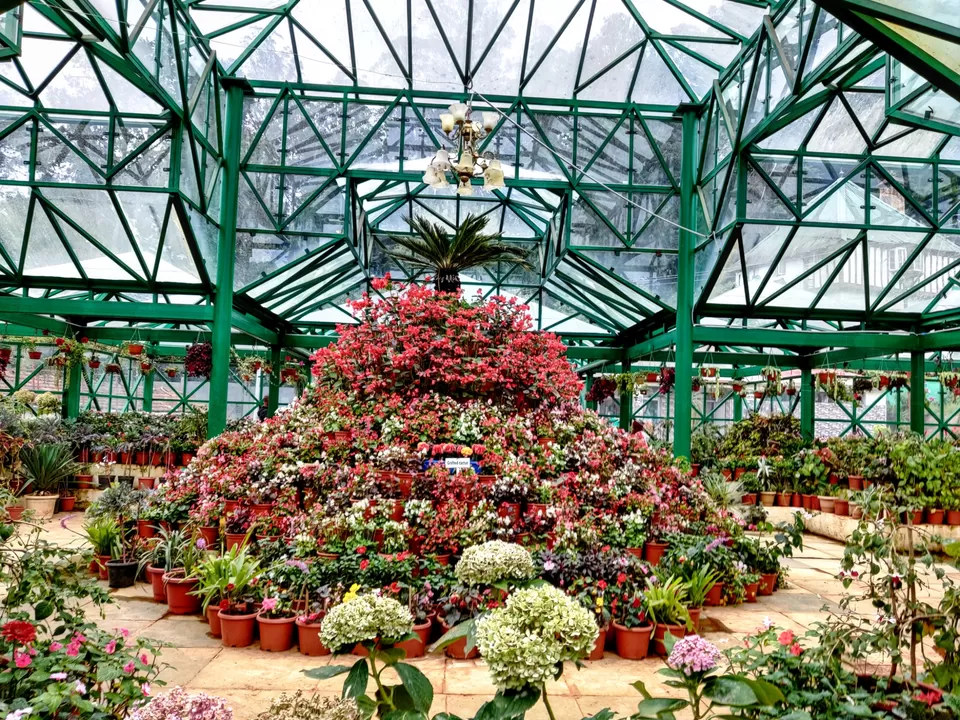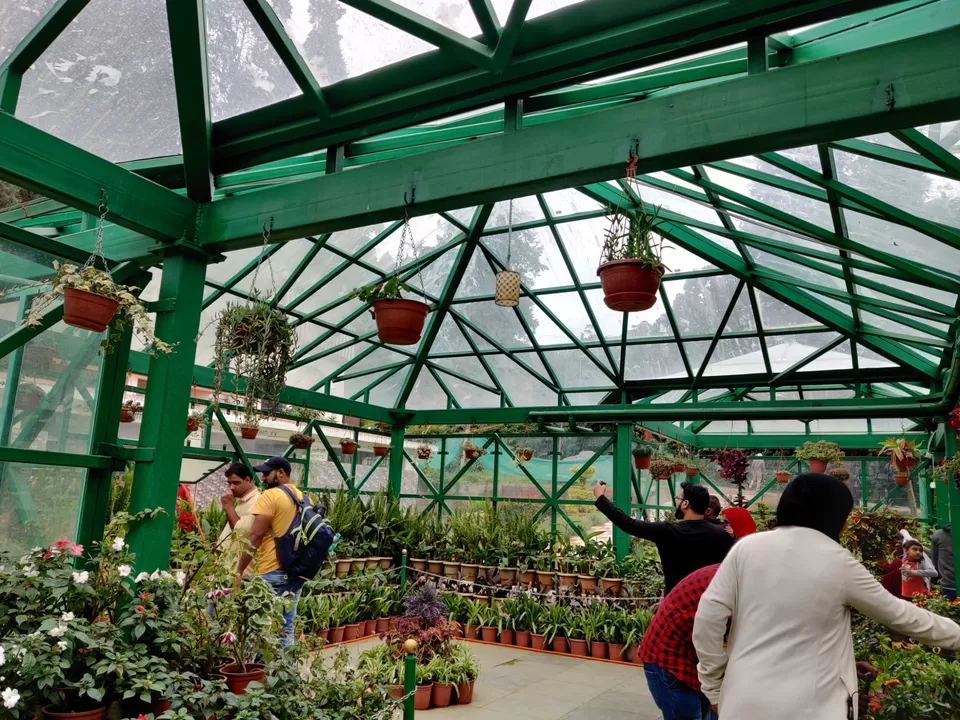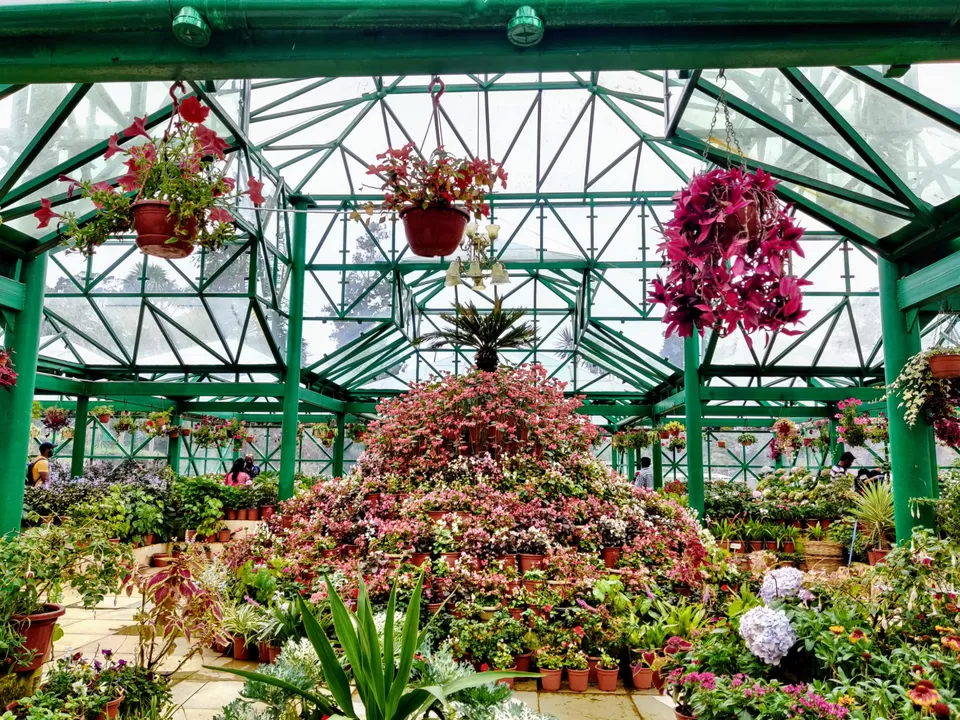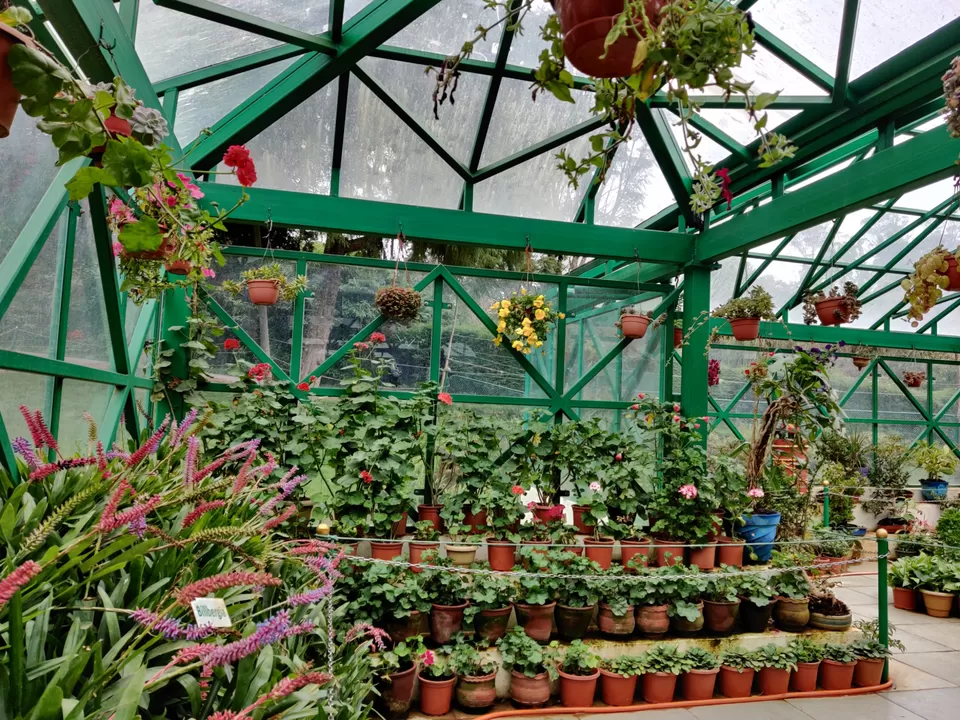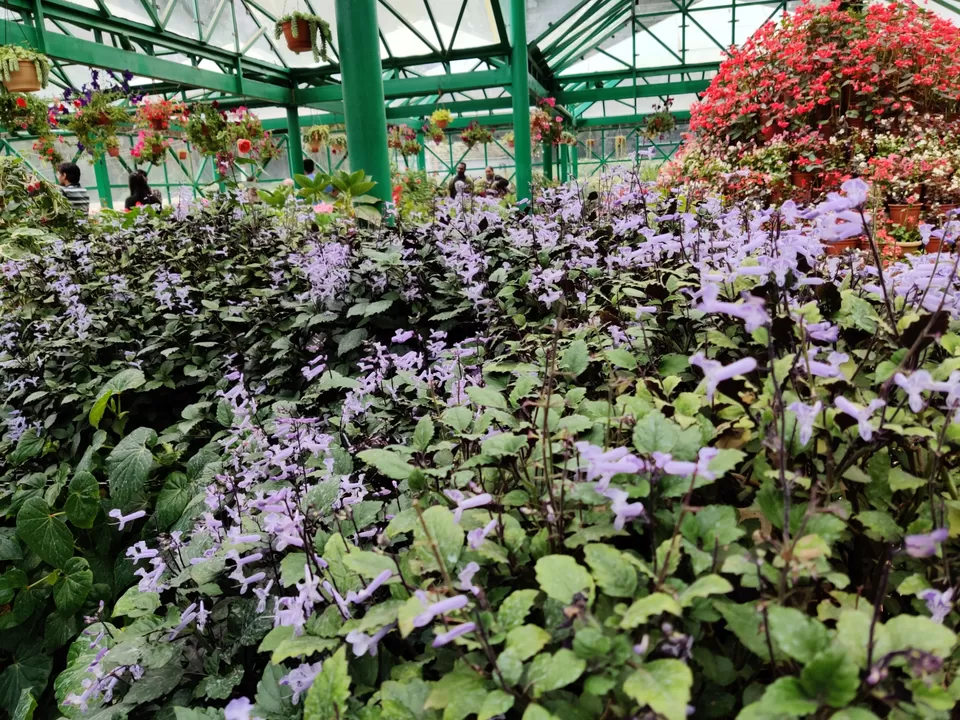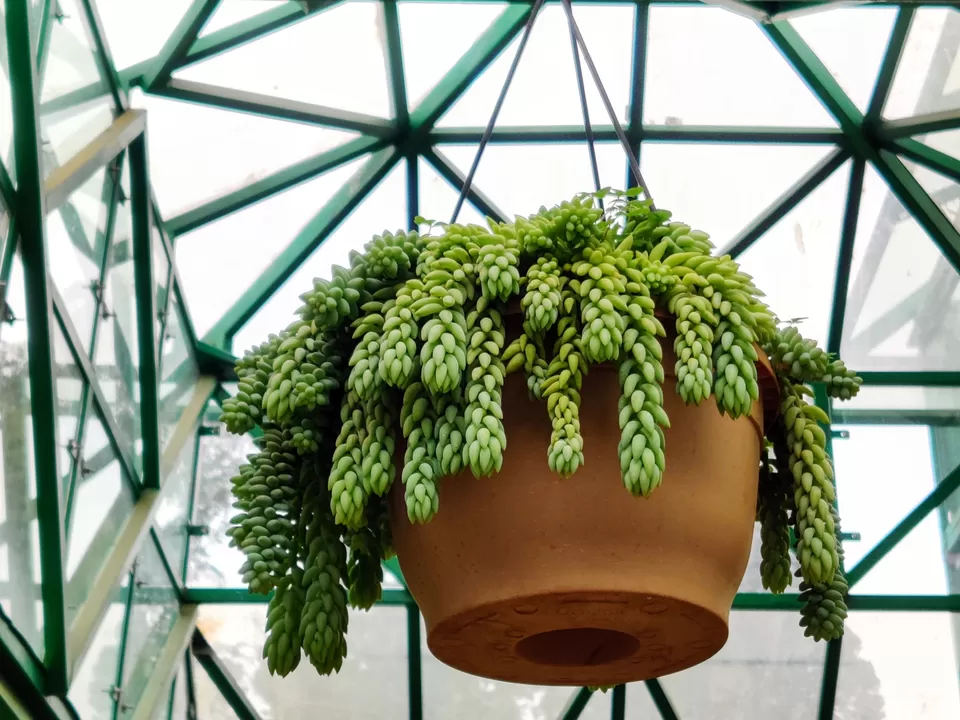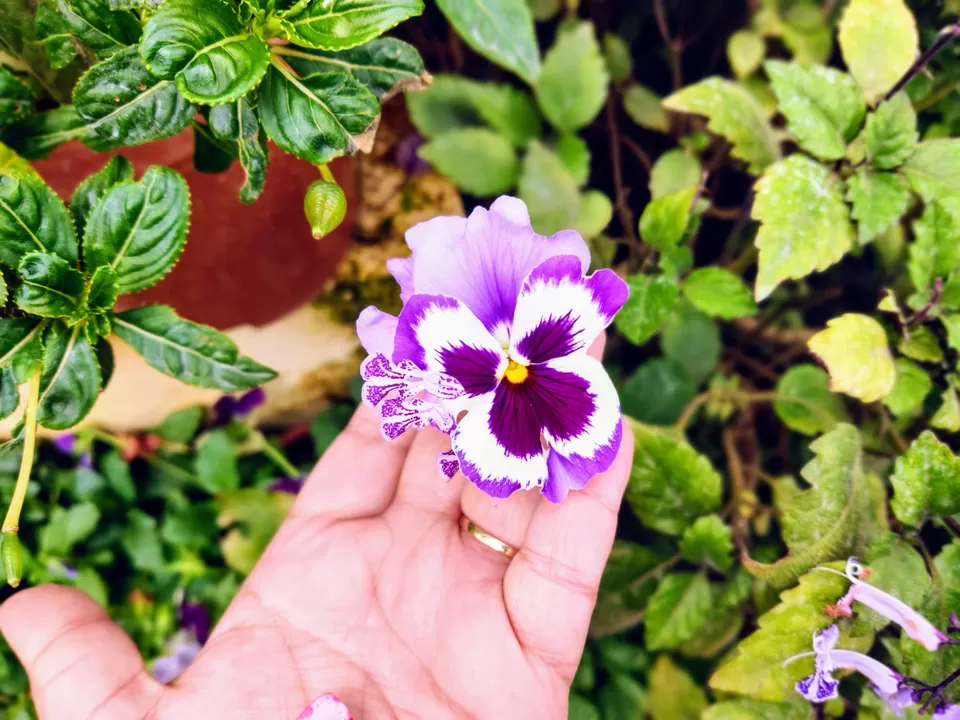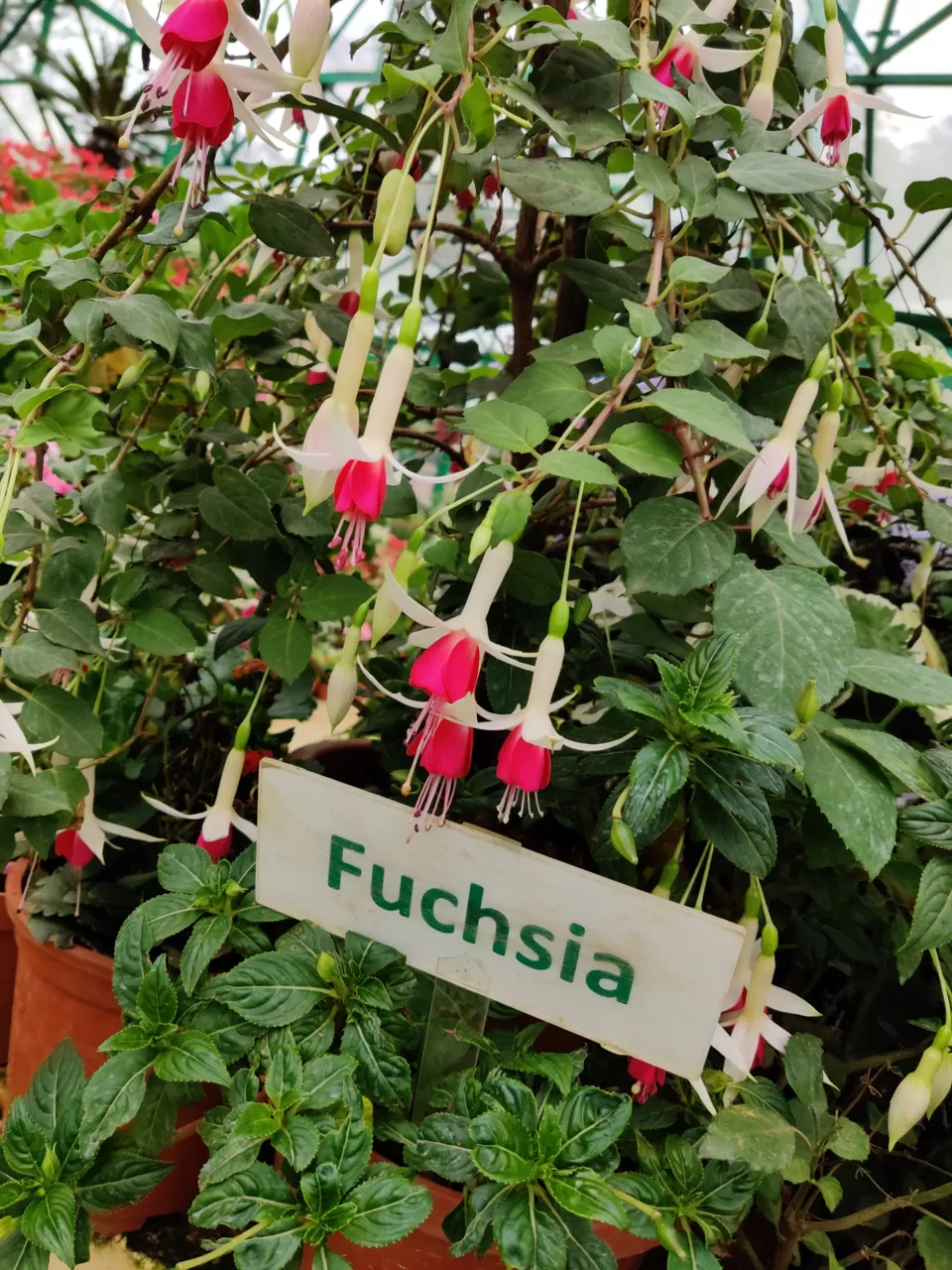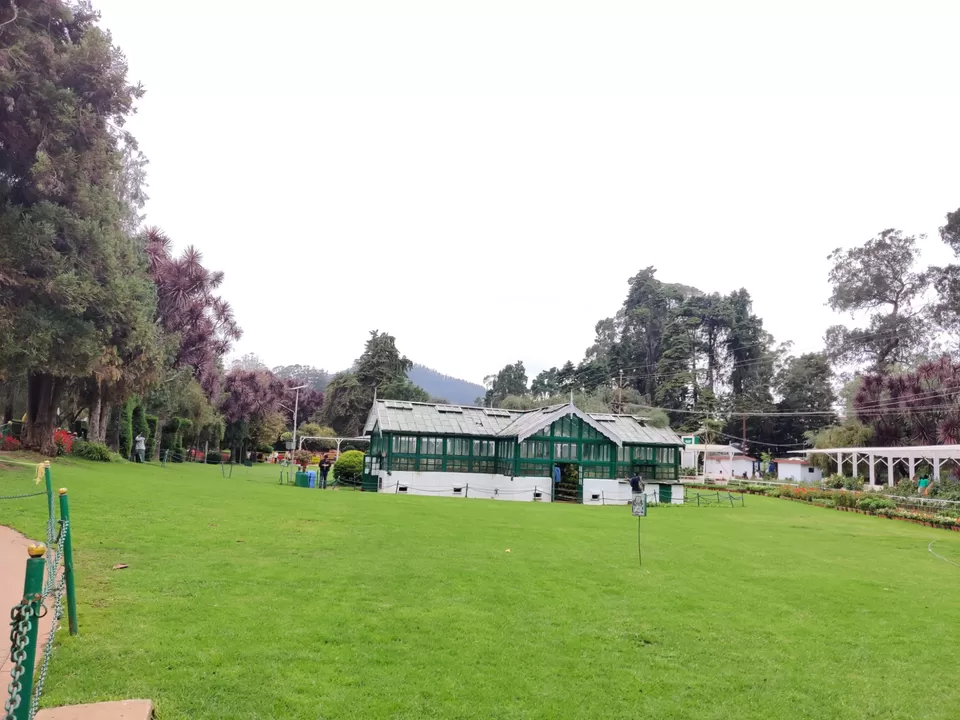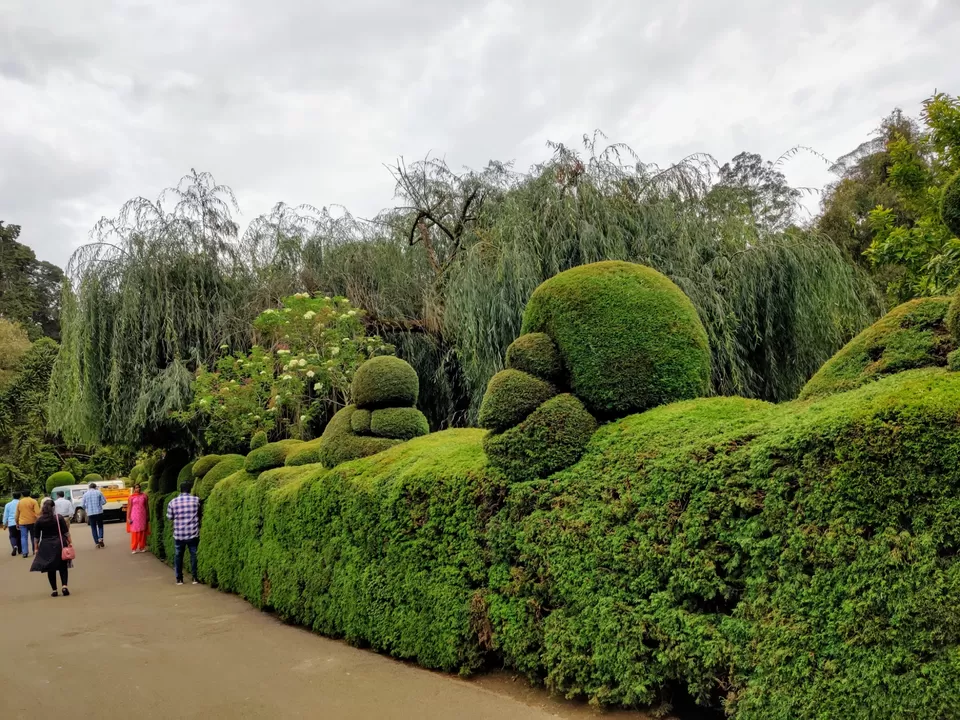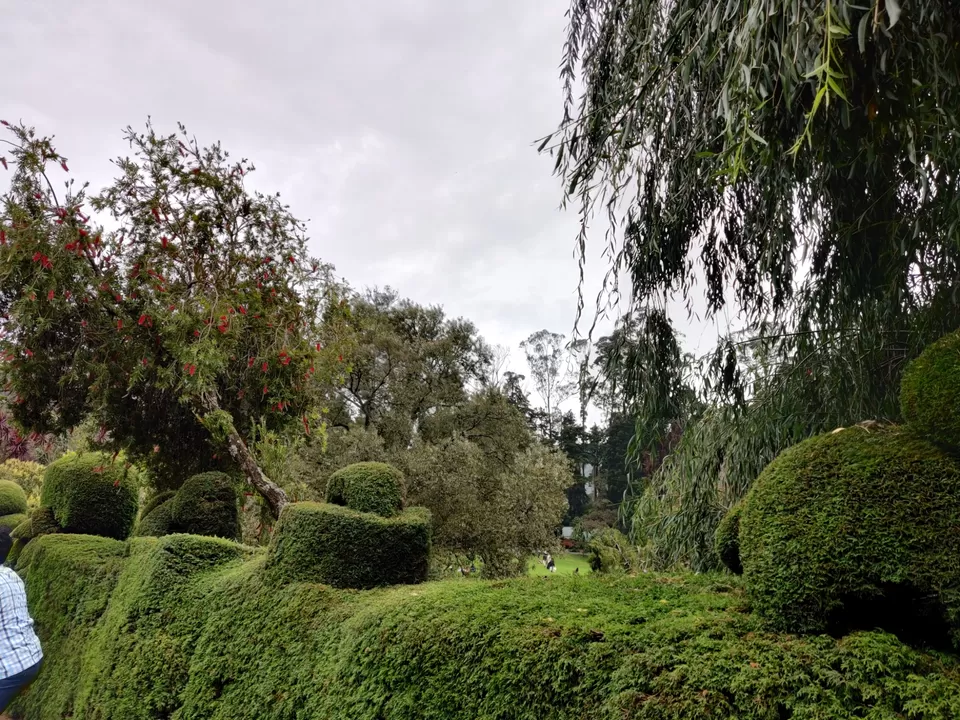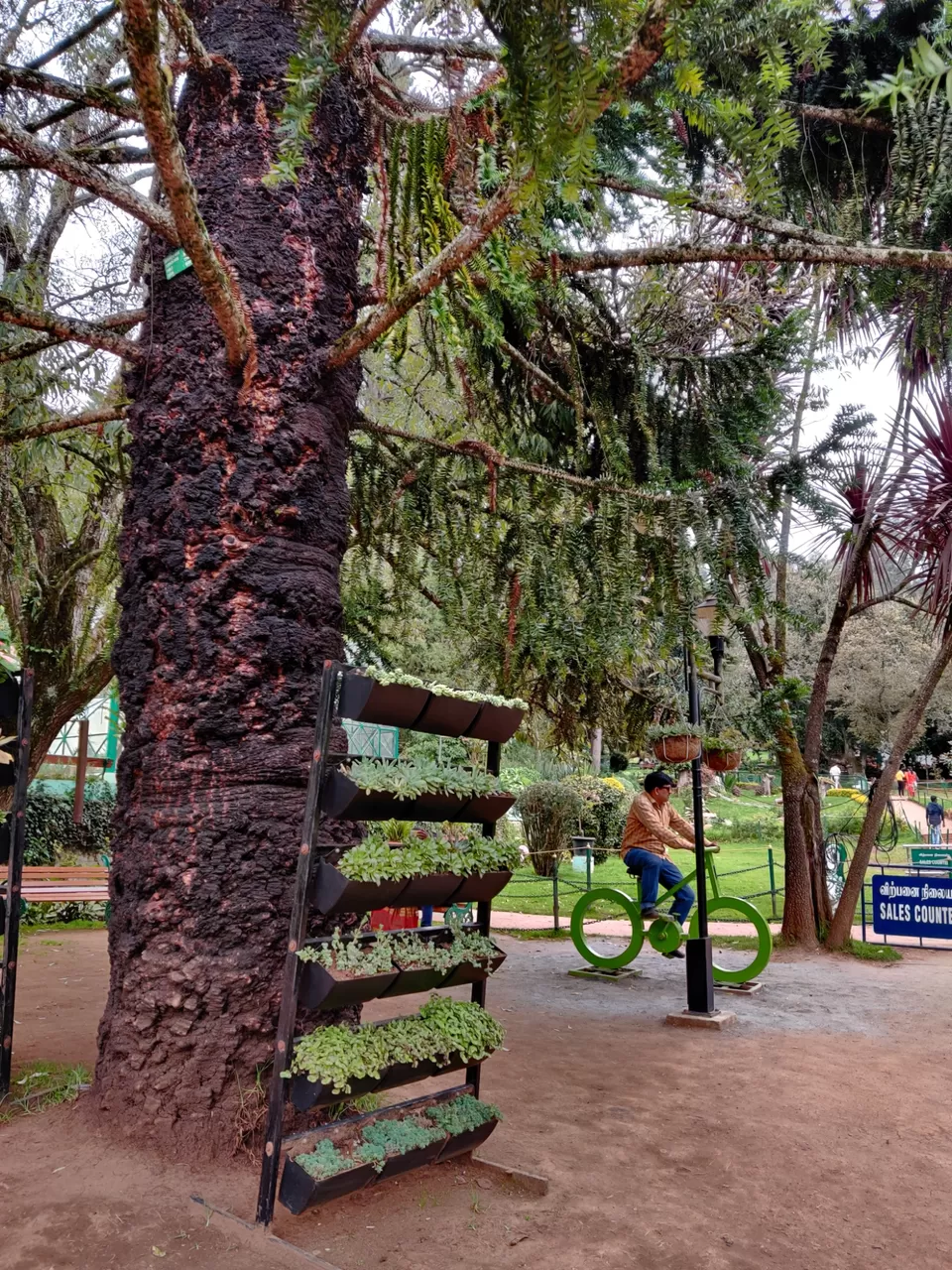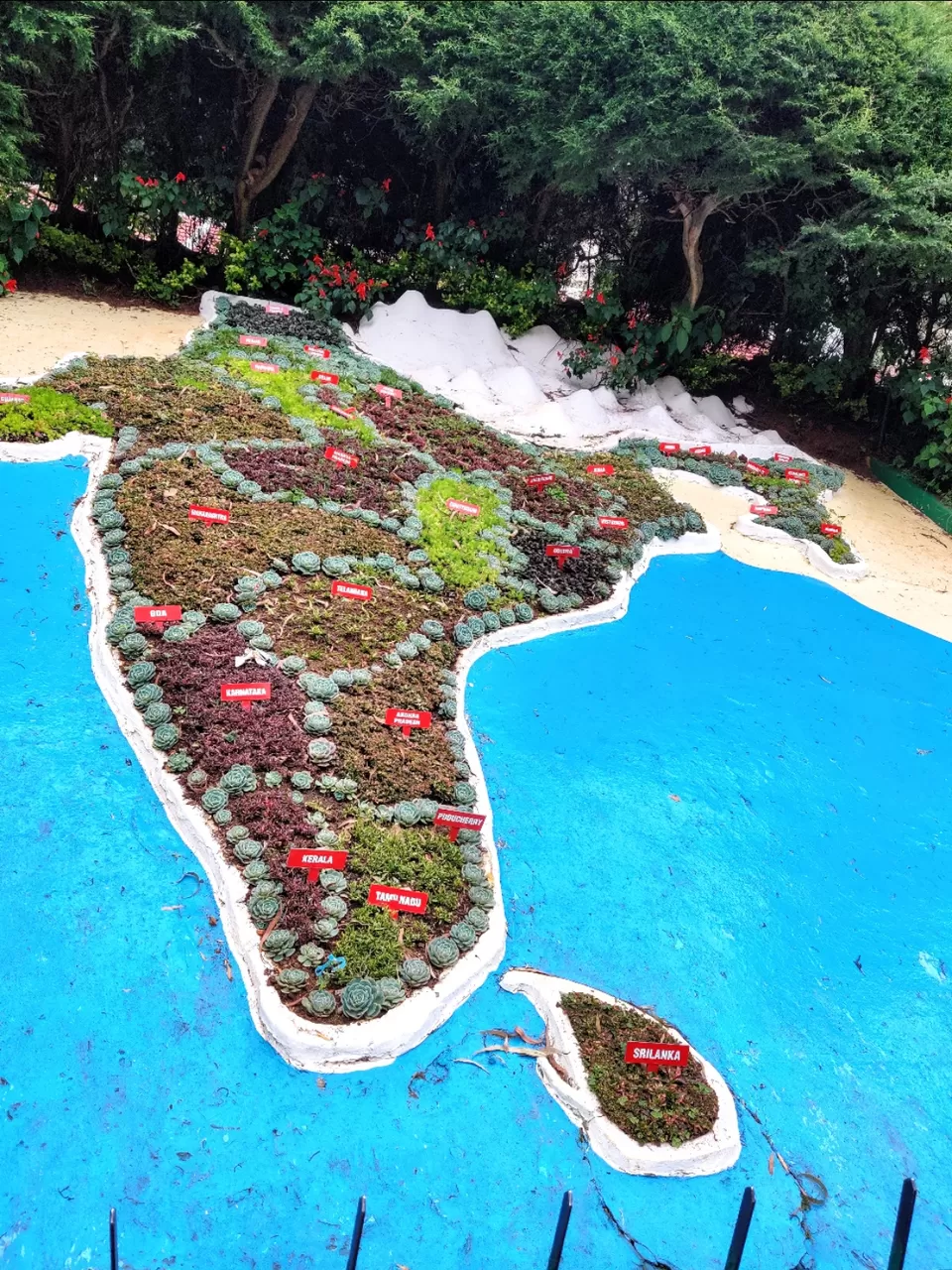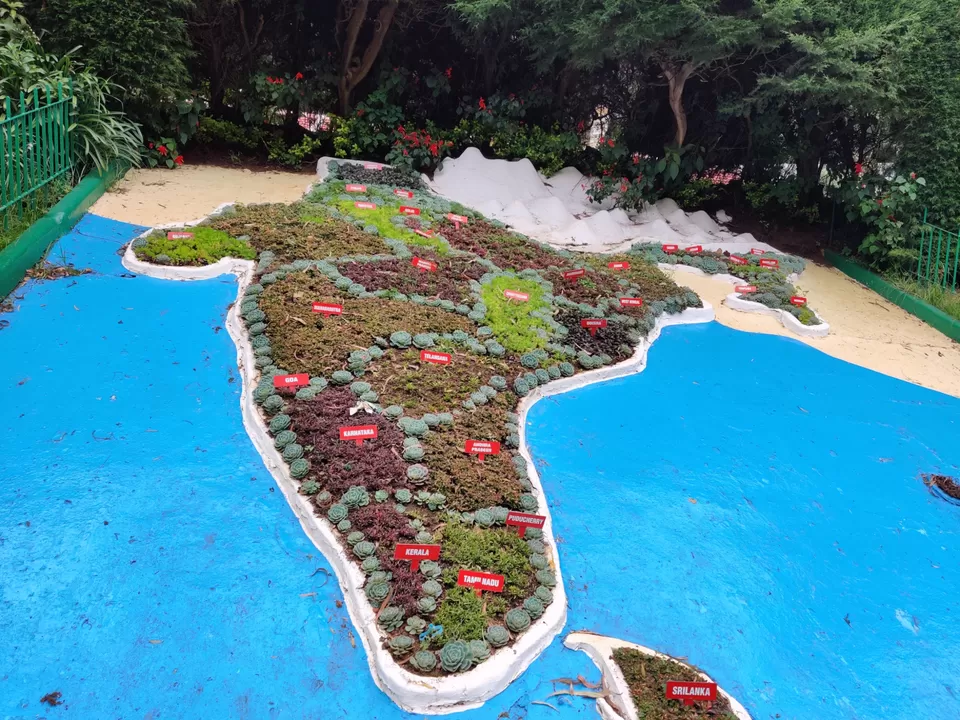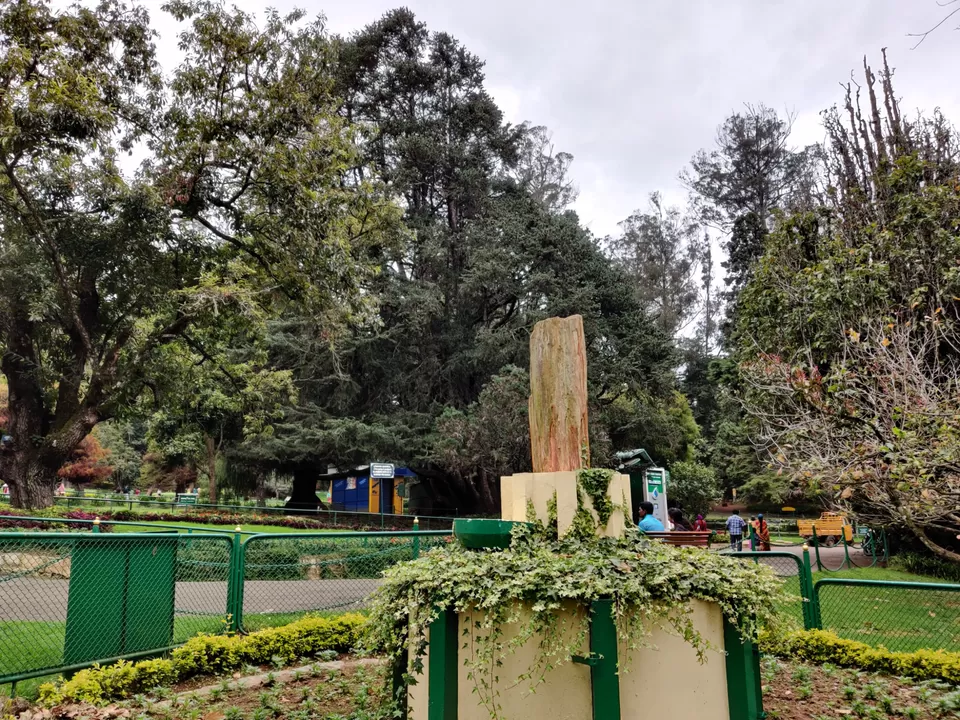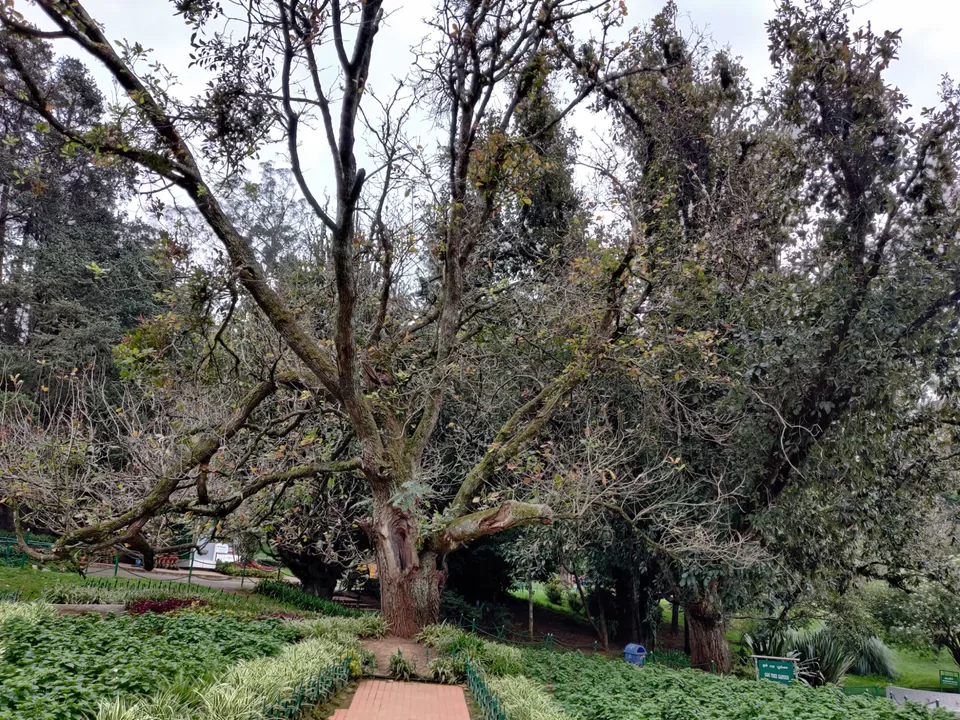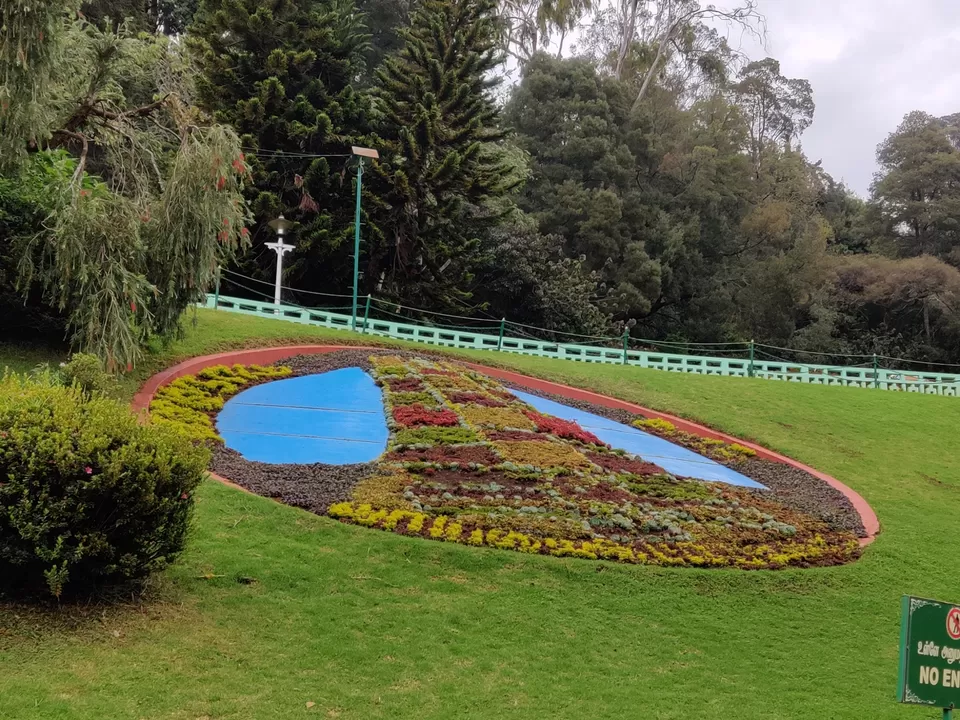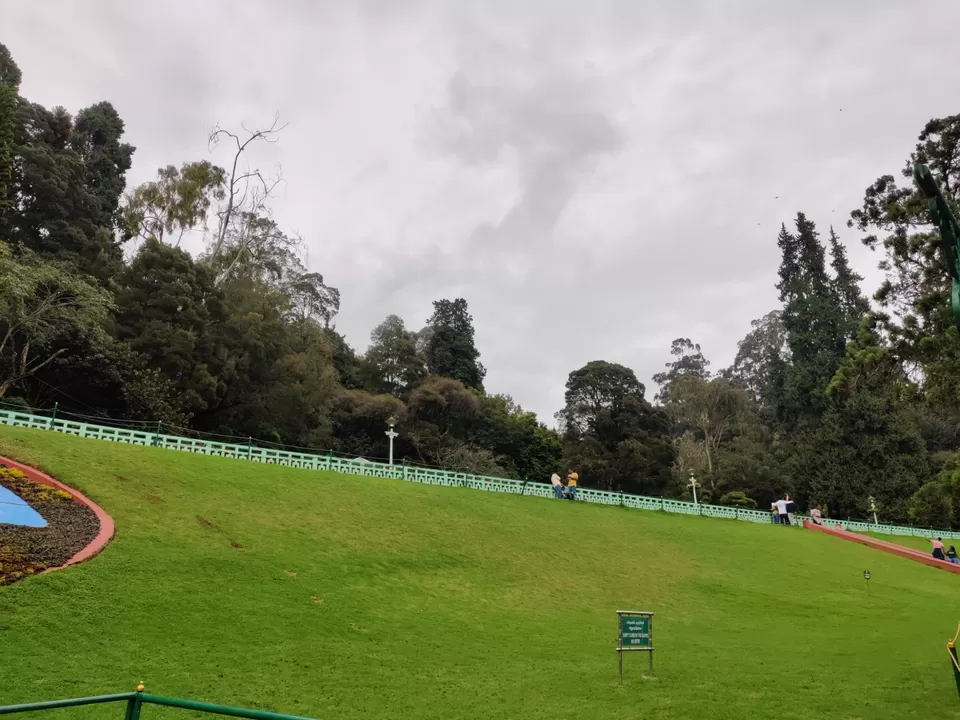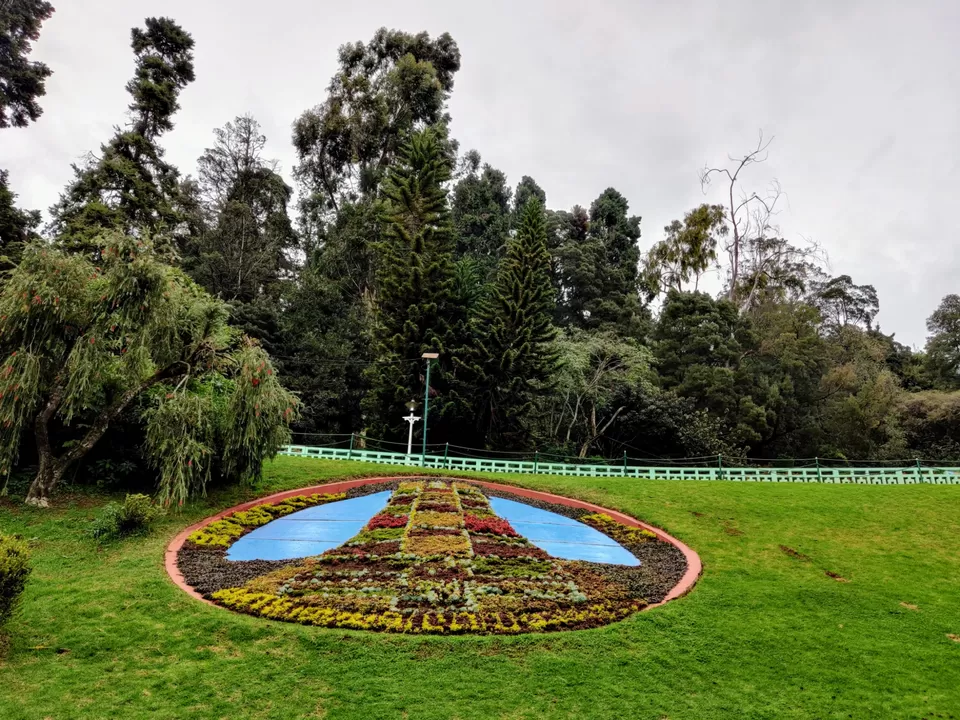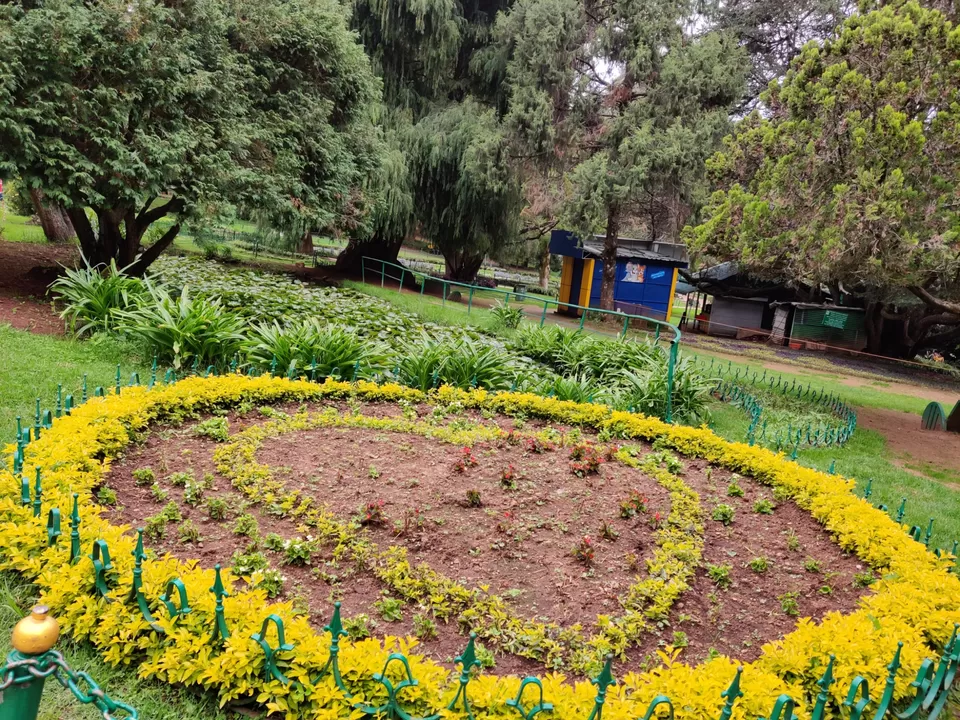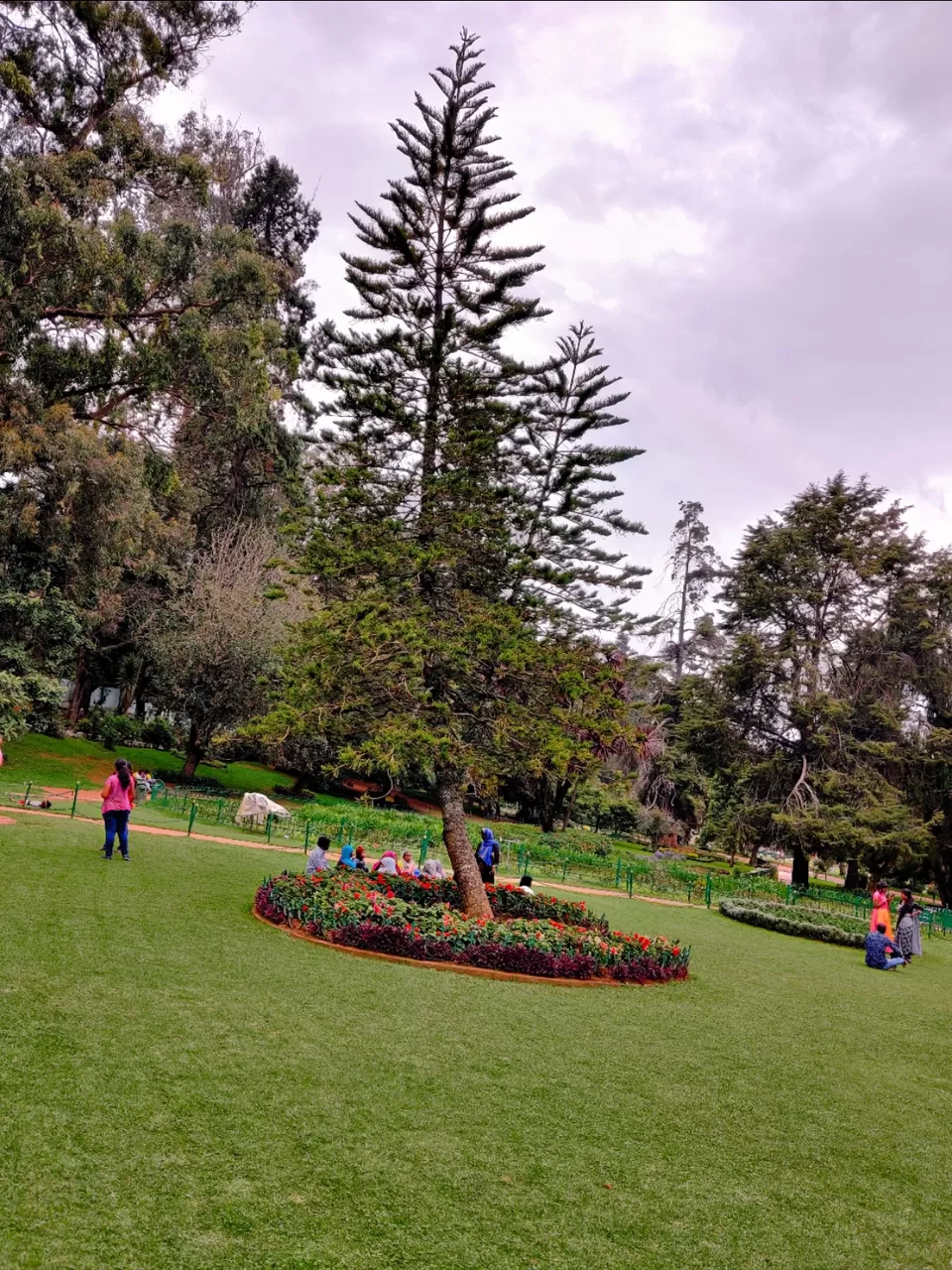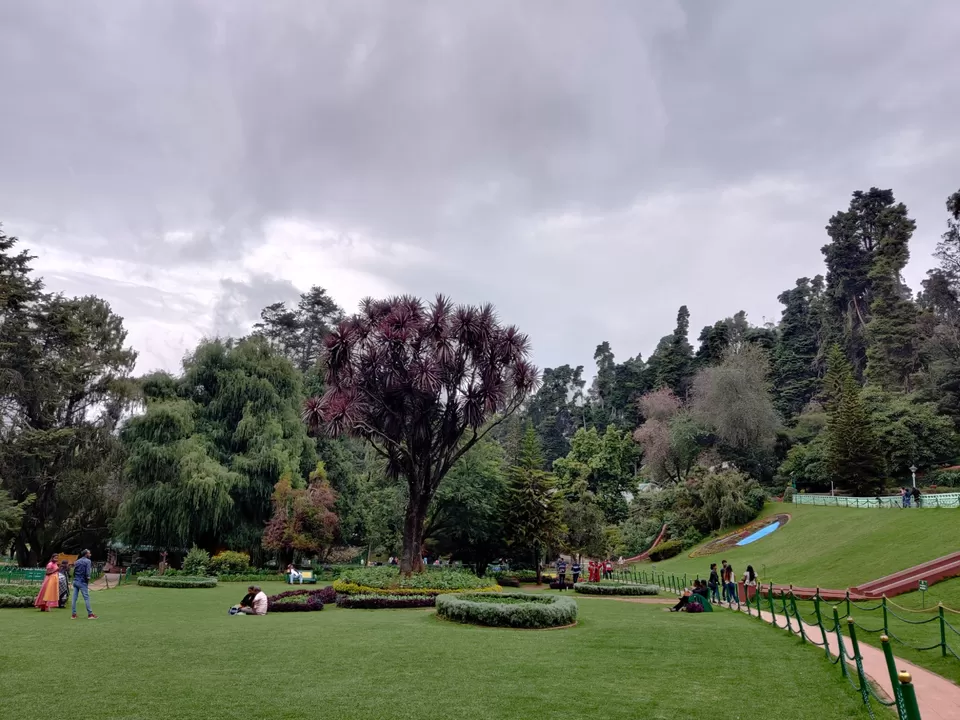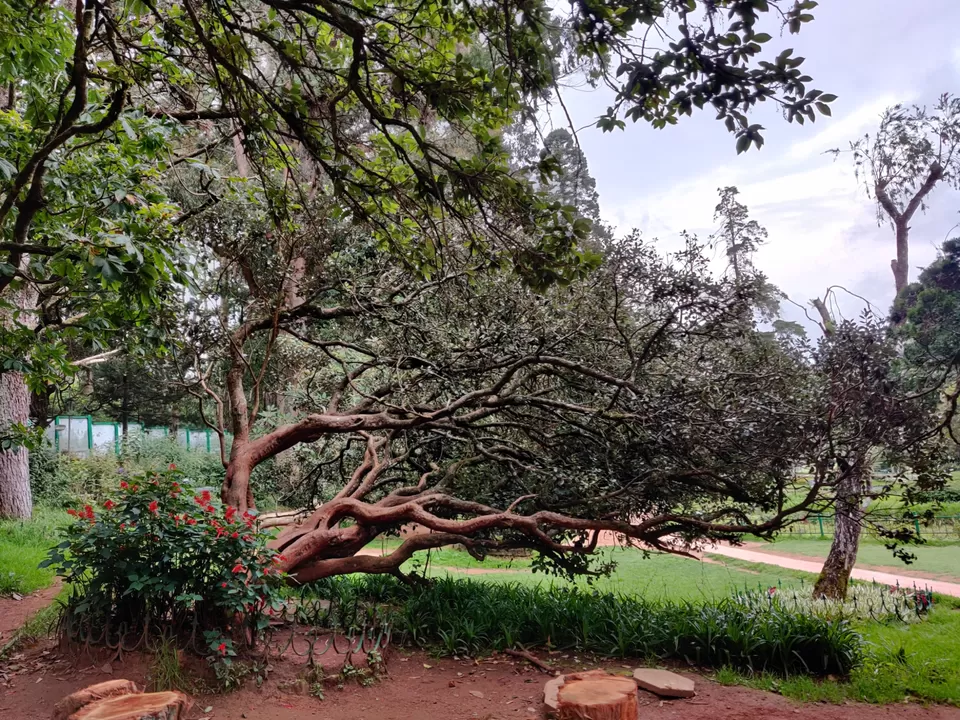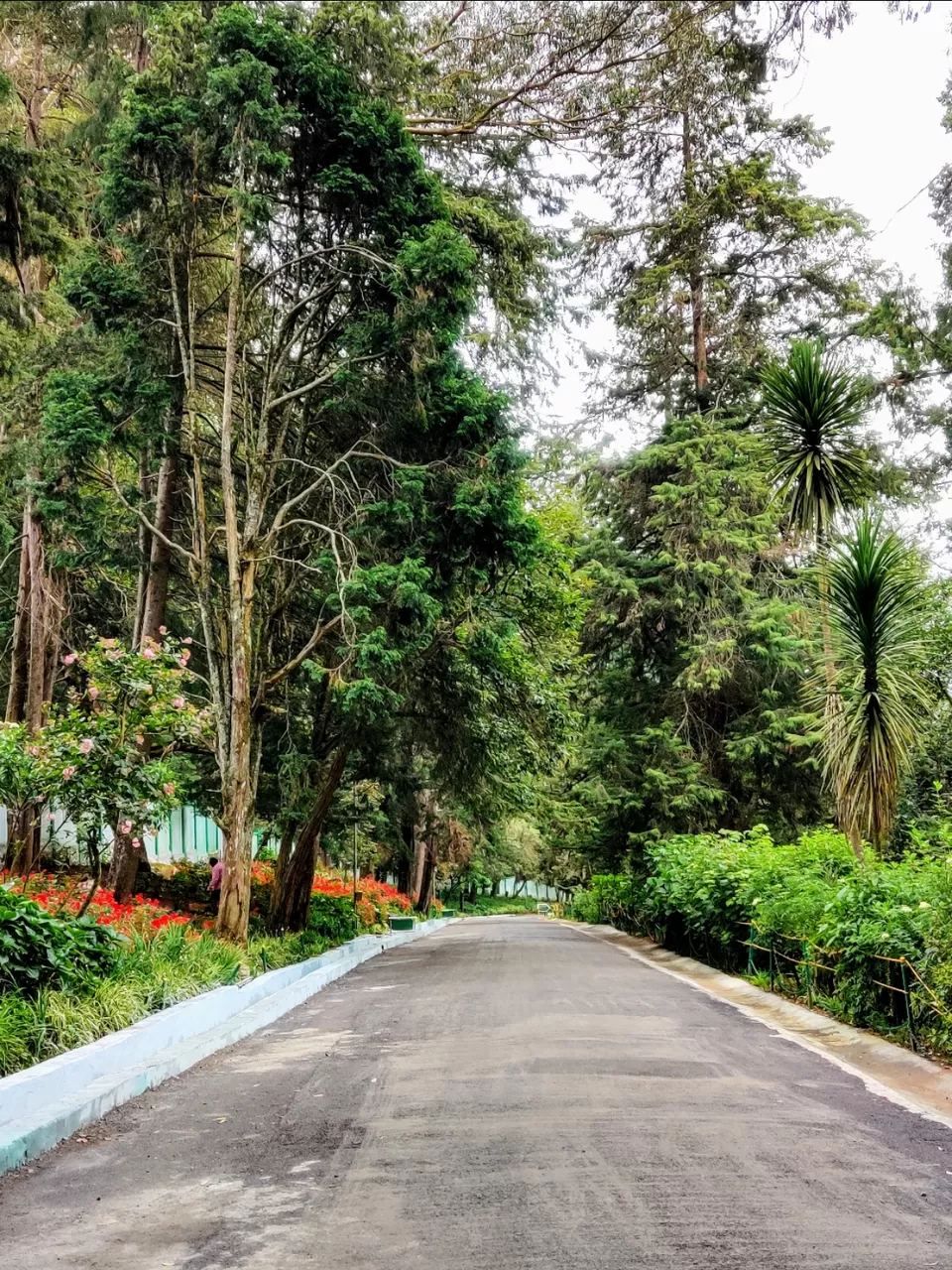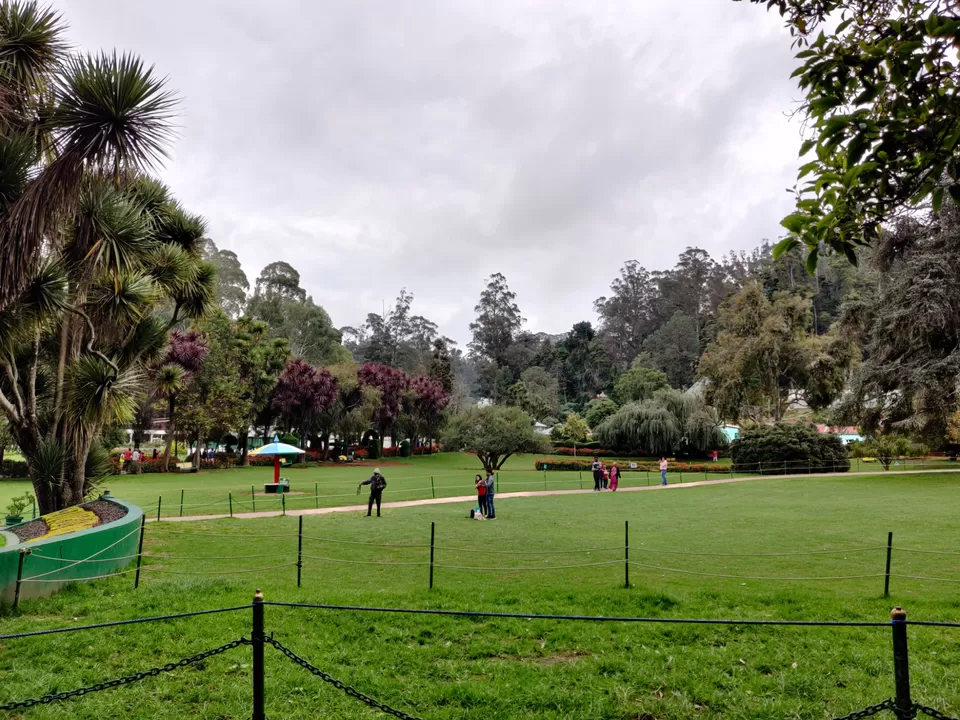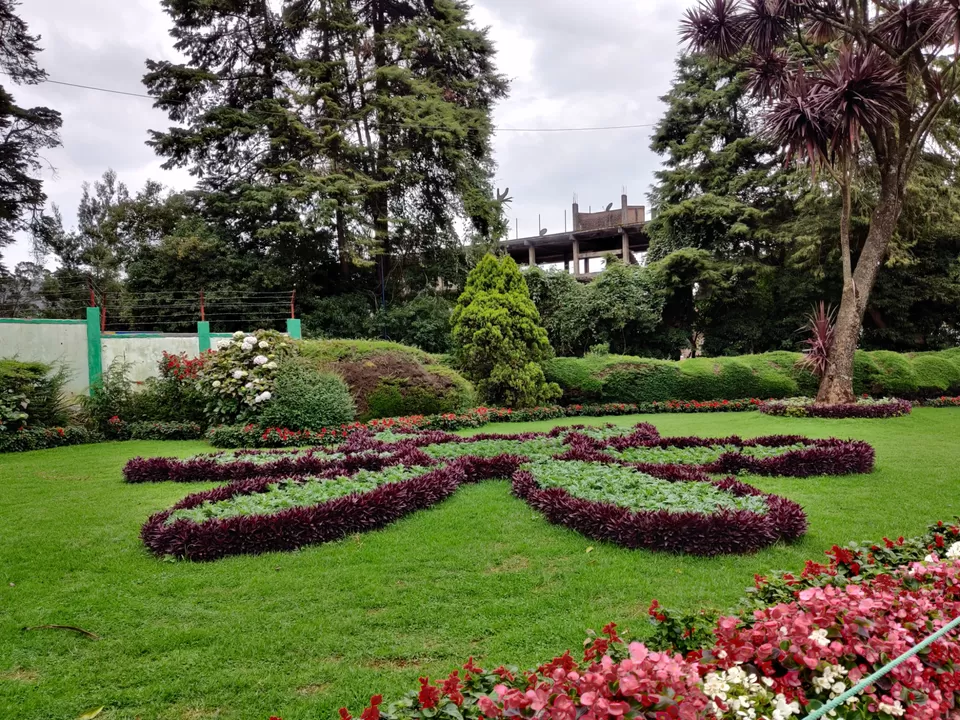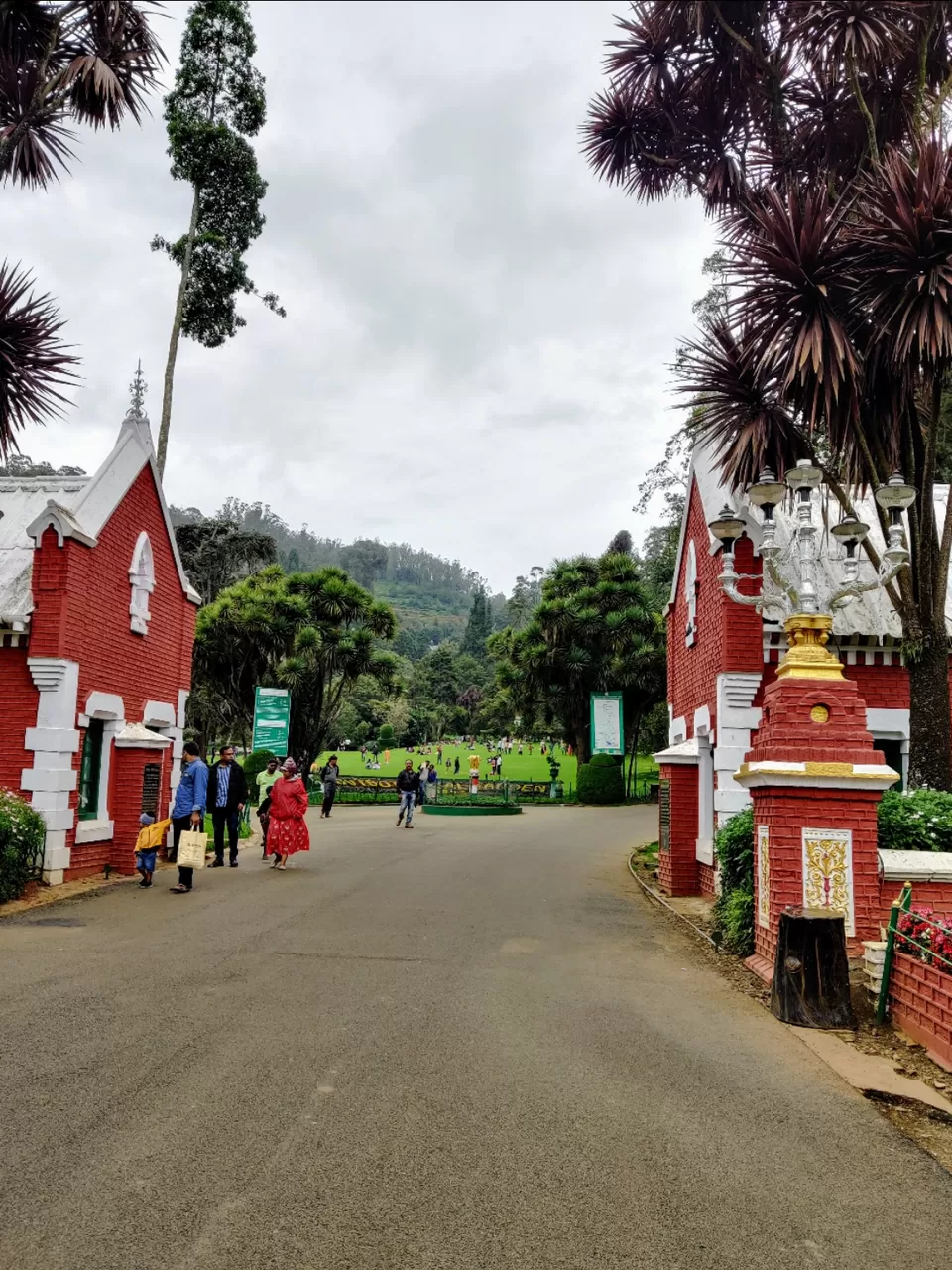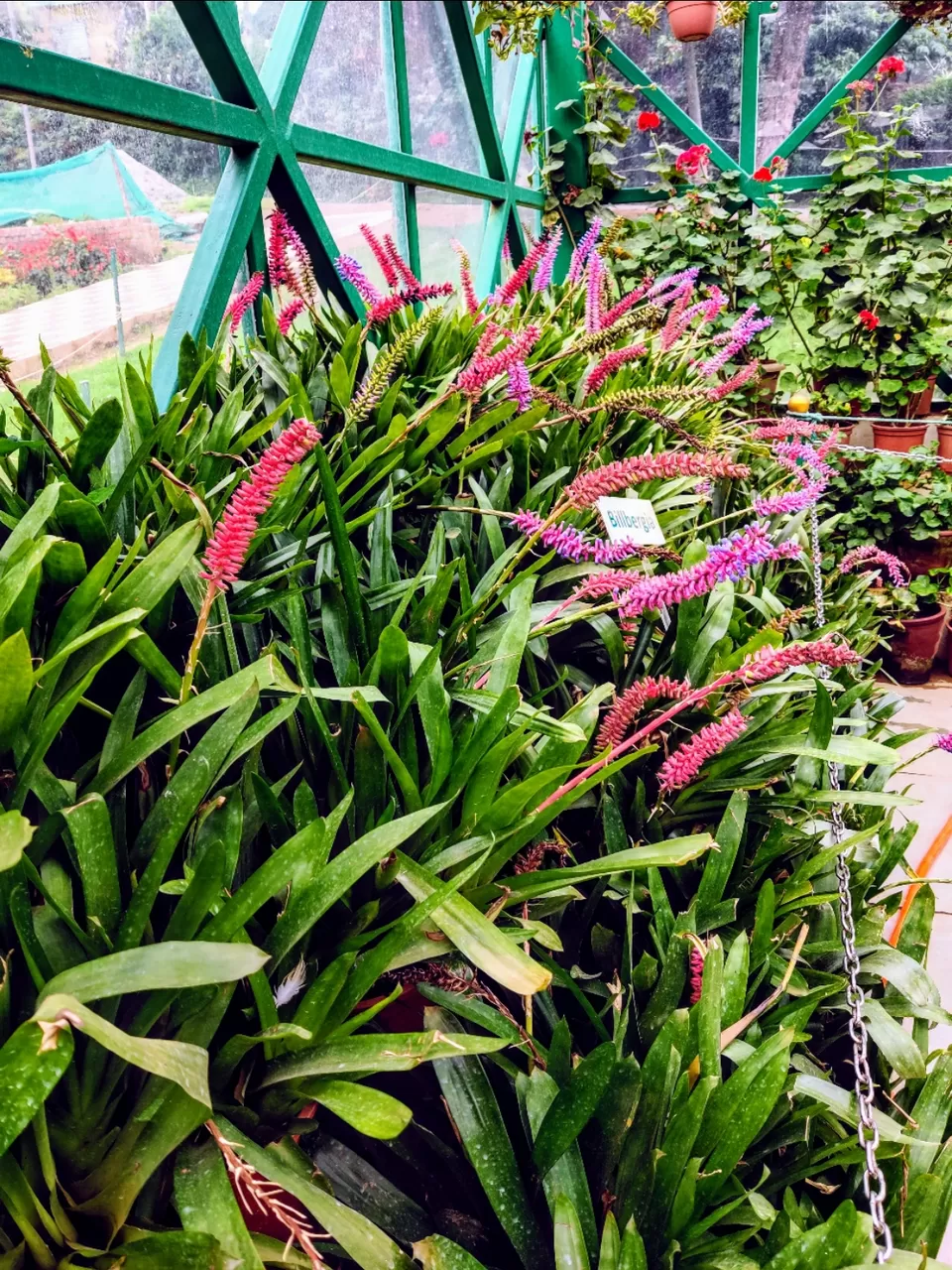 After having a heavy South Indian breakfast we headed for Coonoor(25 km from Ooty). Its a beautiful tiny hill town and lot more calmer than Ooty, surrounded by tea plantations.
We arrived at Sims park. This park is situated at the slope of a hill surrounded by different kinds of trees, birds and butterflies. There is a small lake situated at the base of the lake where tourists can enjoy boating.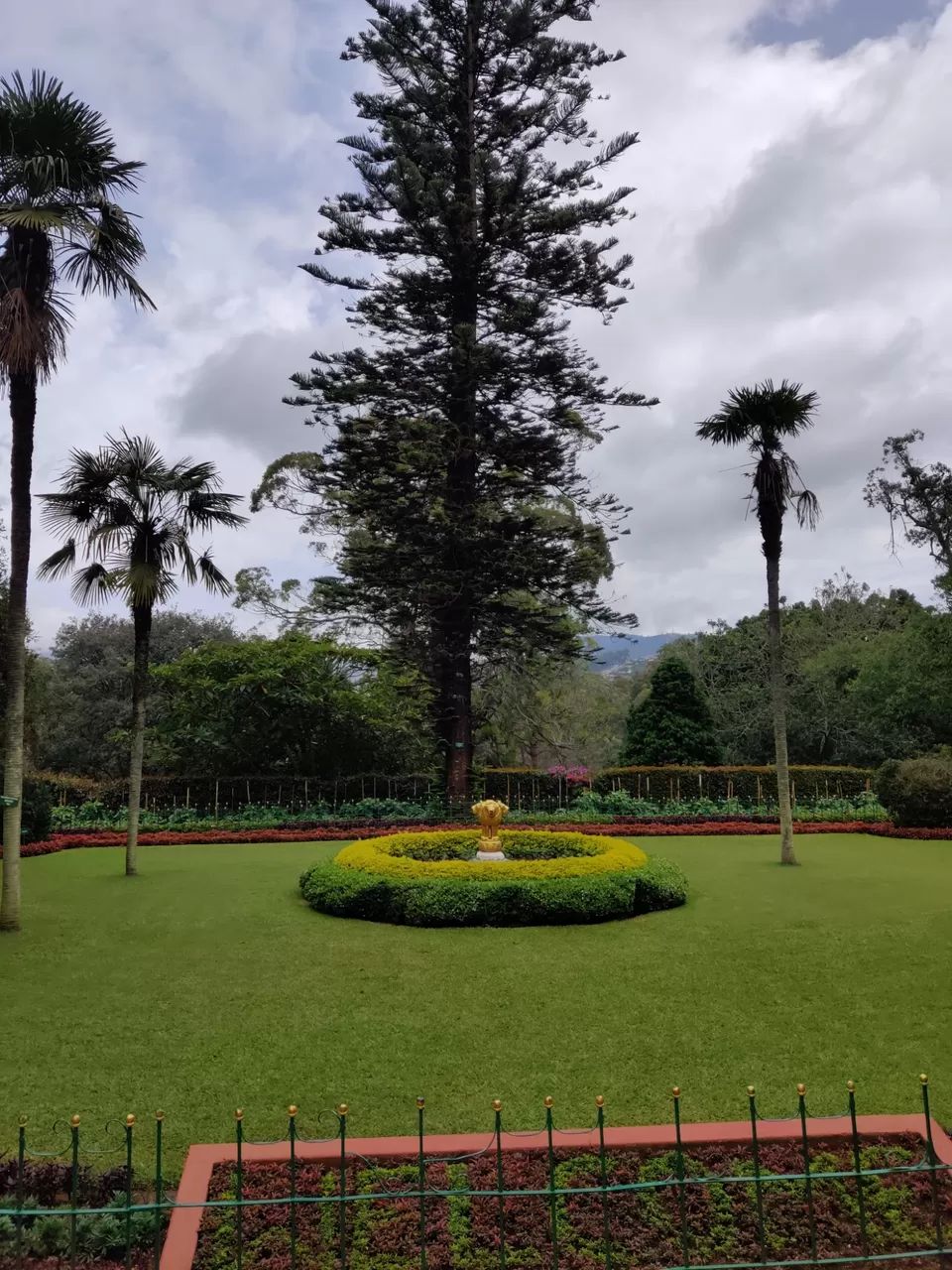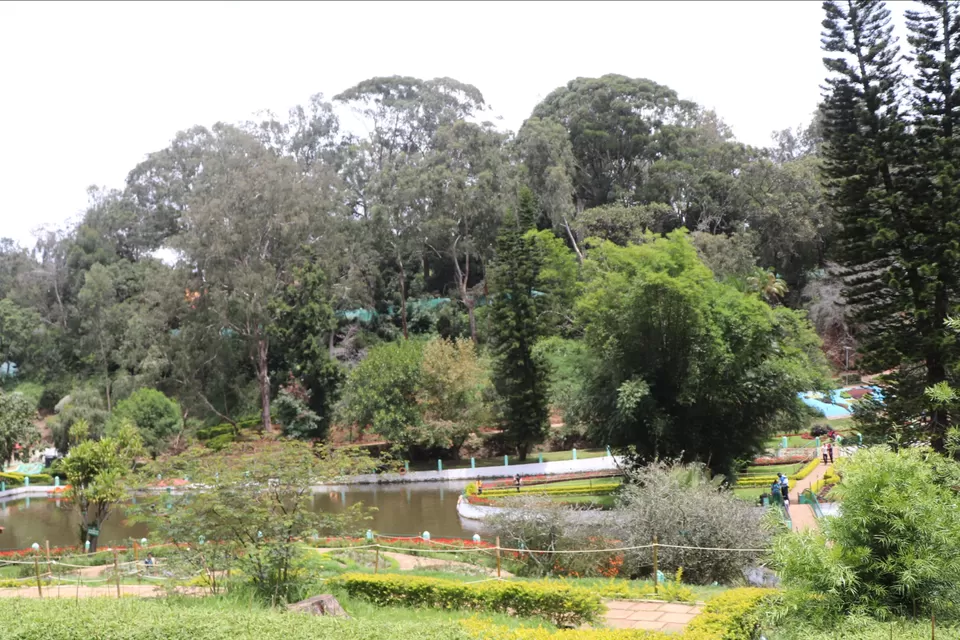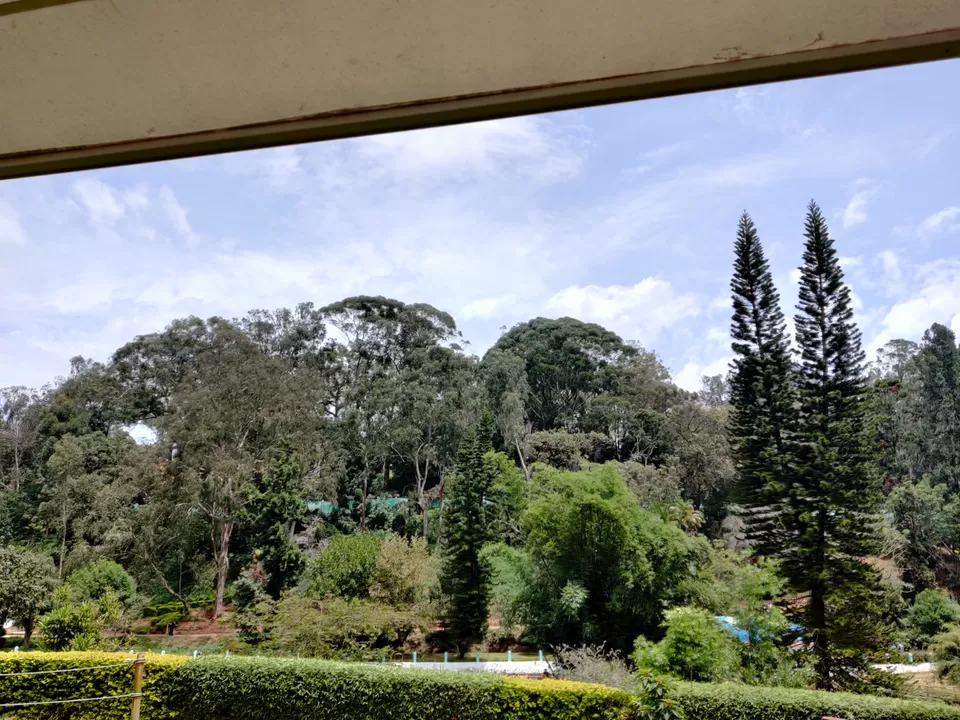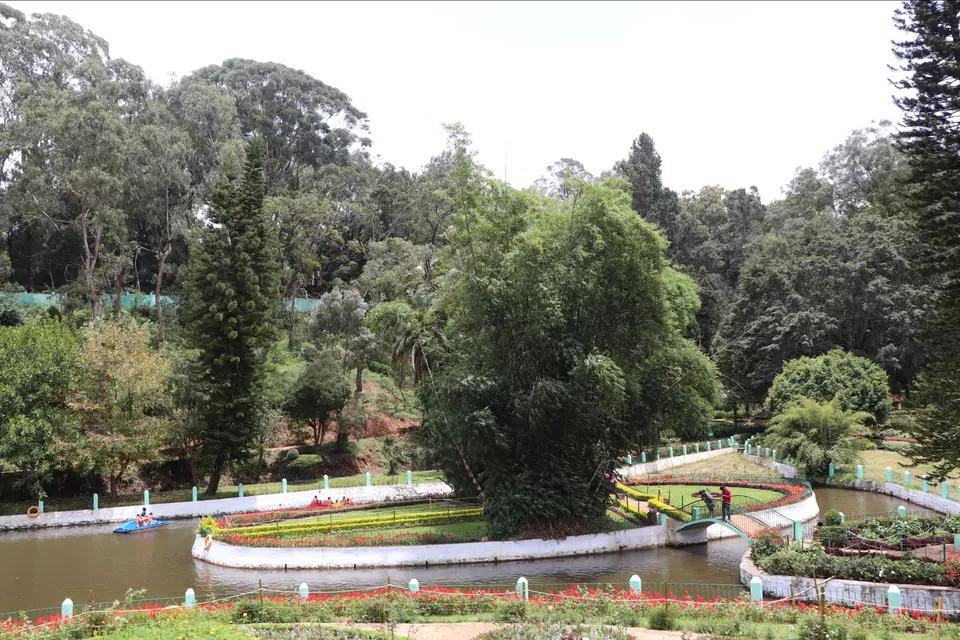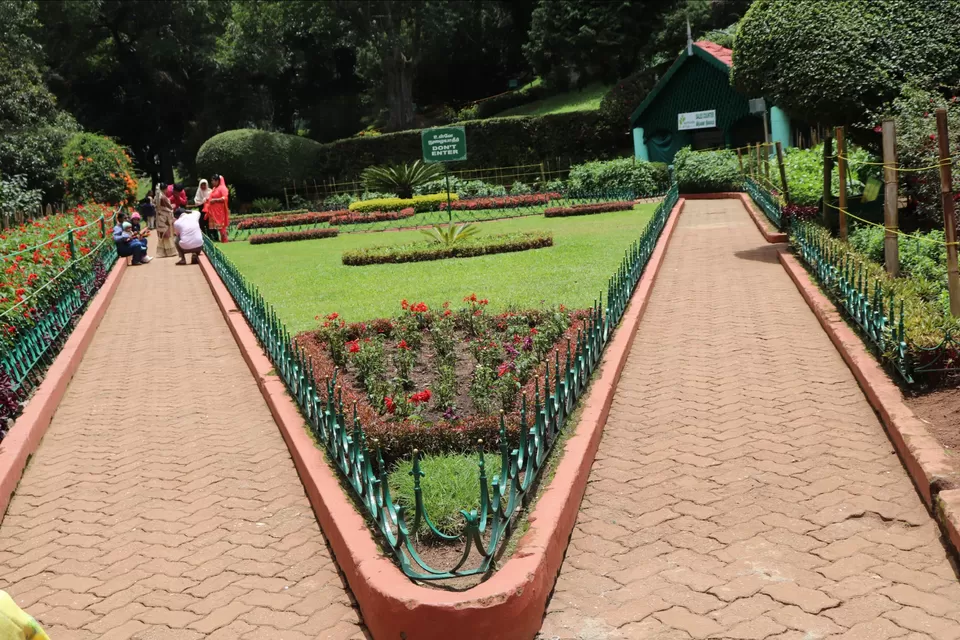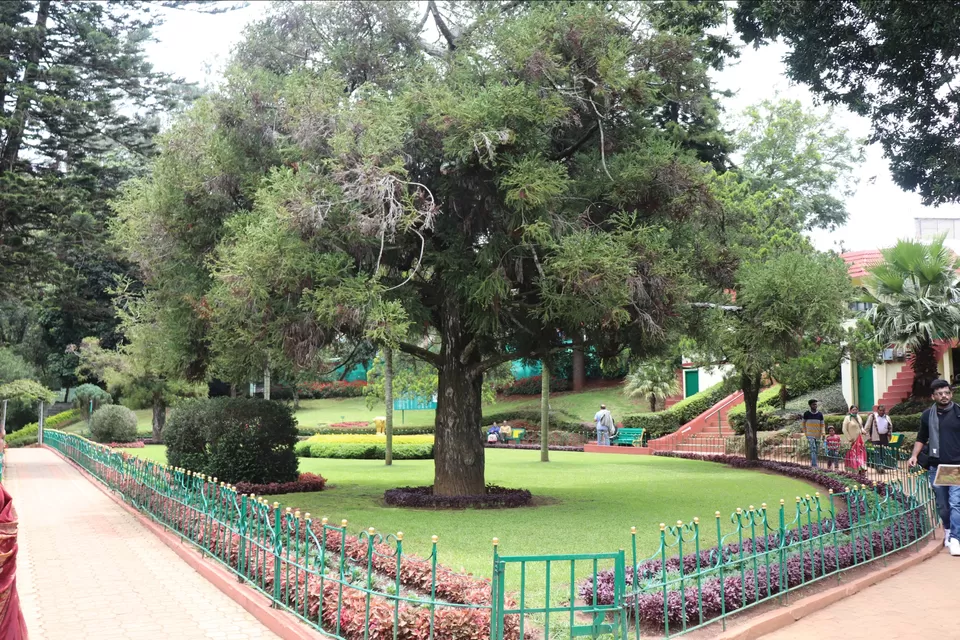 Next we headed for Lamb's Rock... On the way we spotted this beautiful tea estate- Singhara estate which is awesome to drive through with lots of picturesque spots.
And yes don't miss the Hot chocolate tea if you are visiting Singhara estate.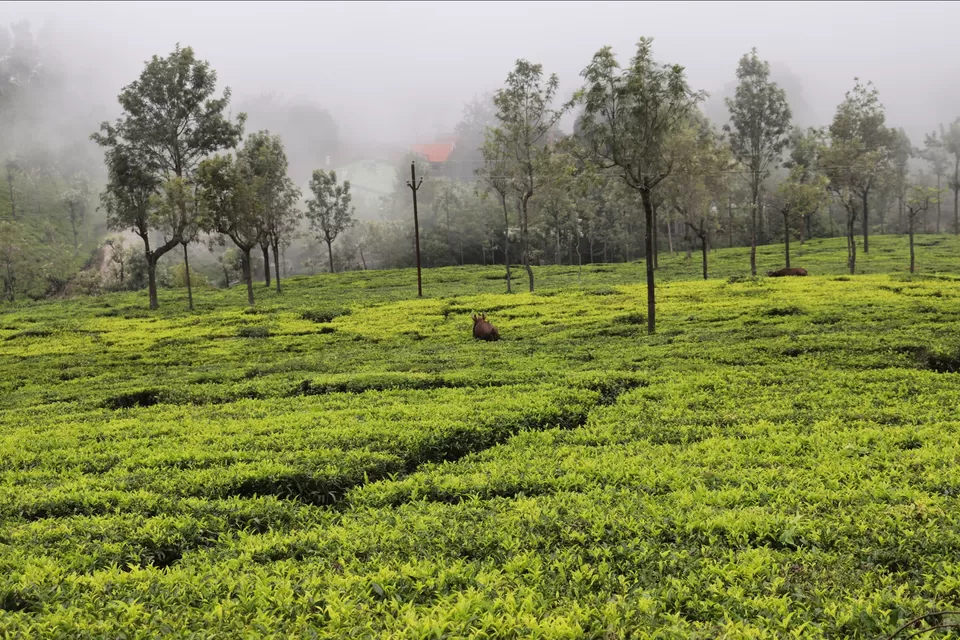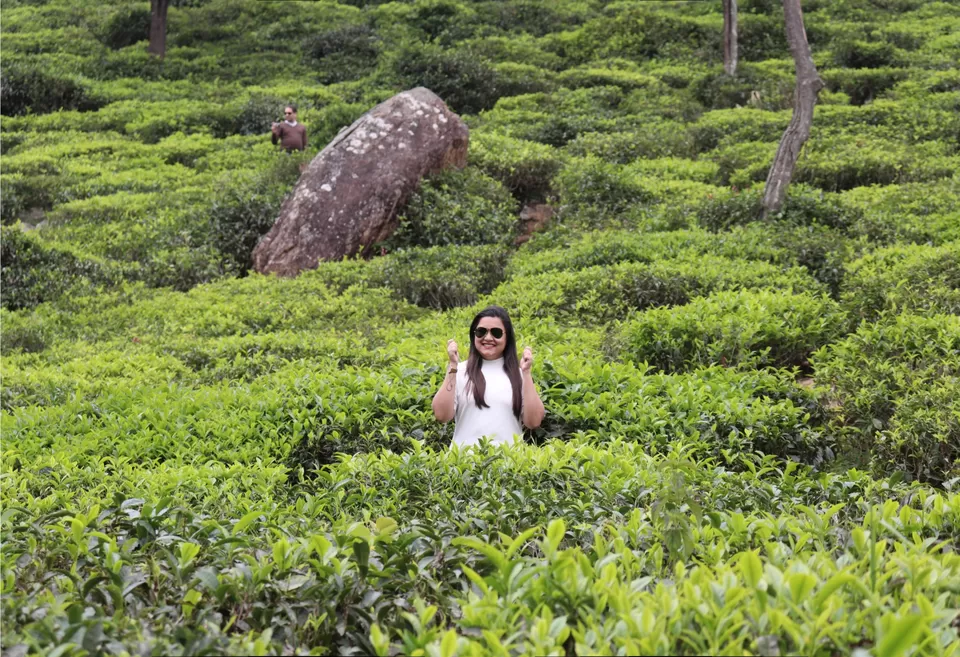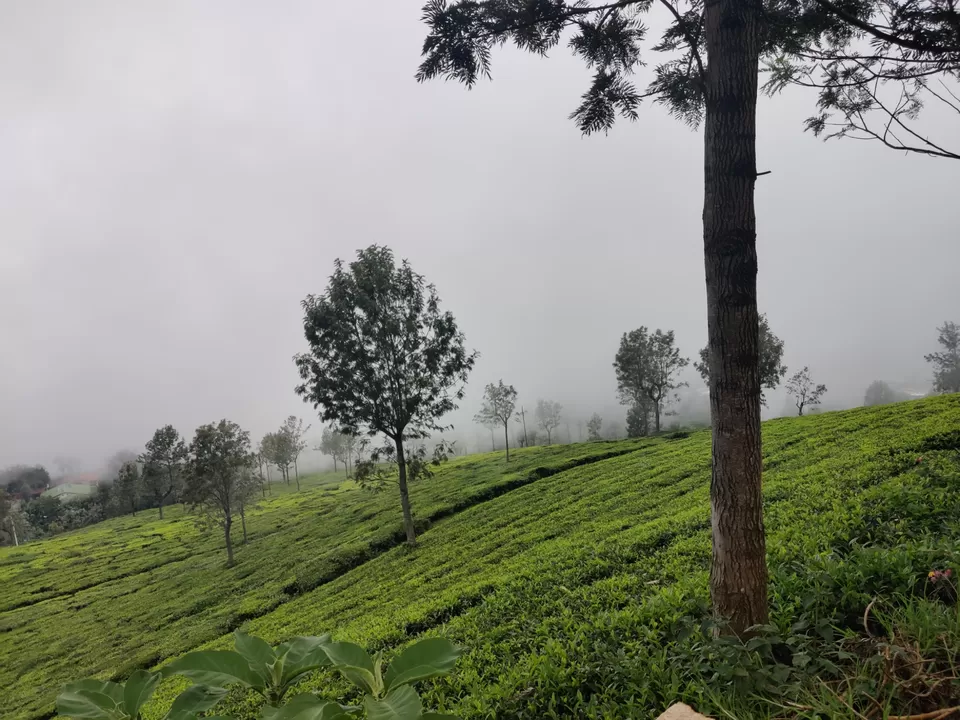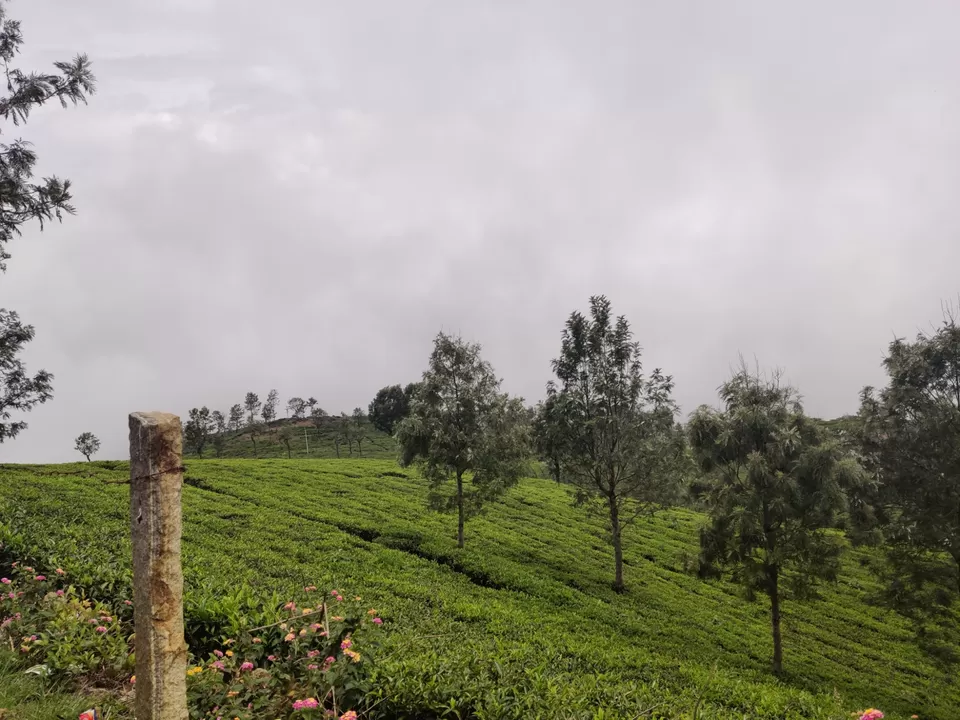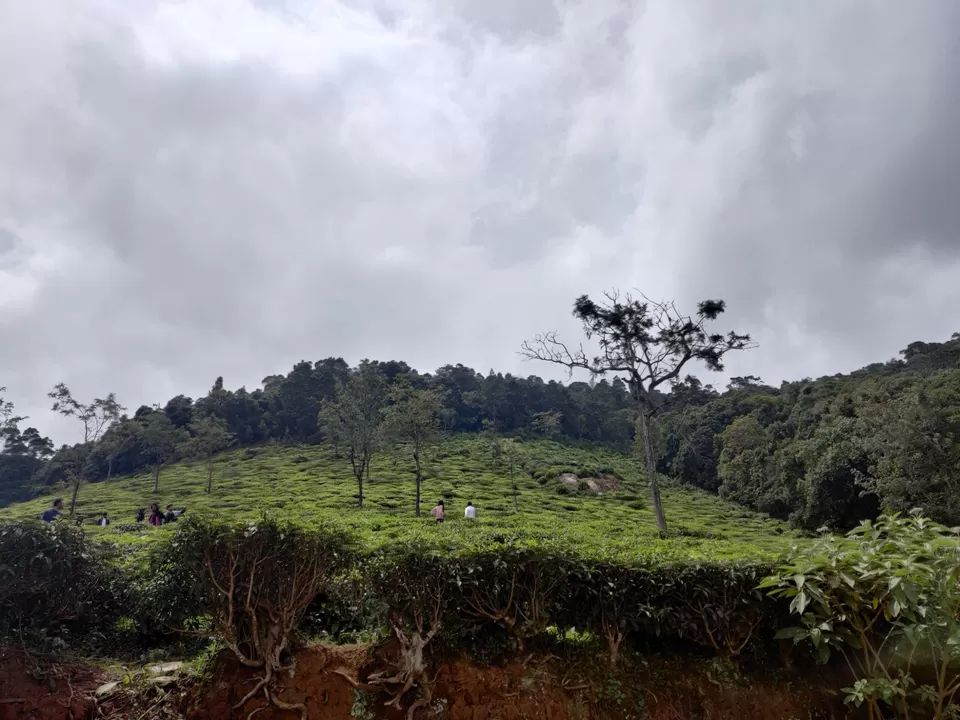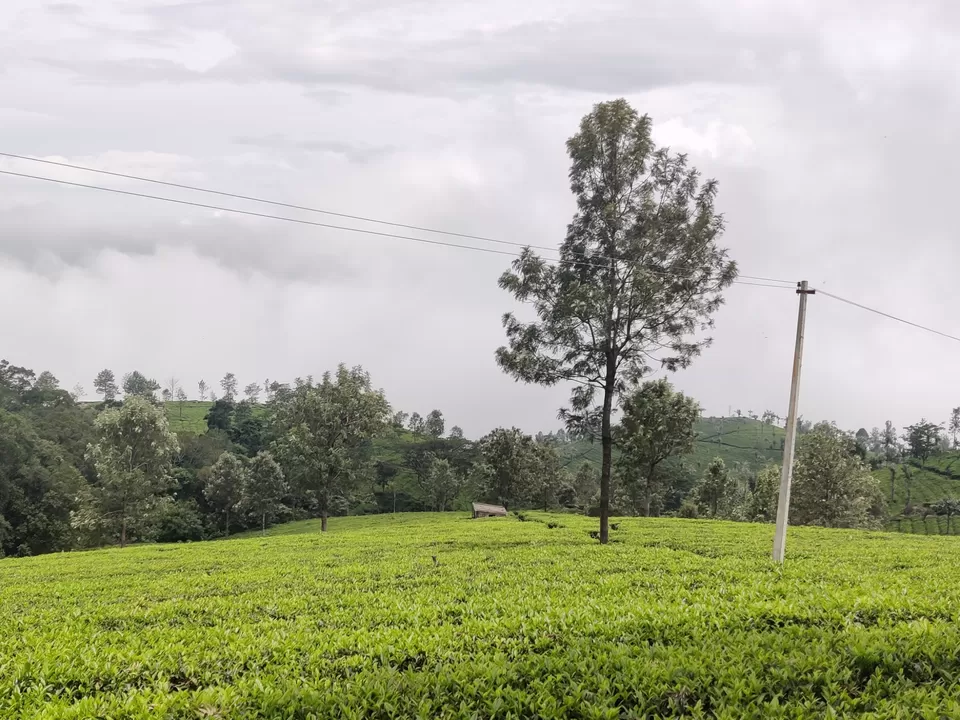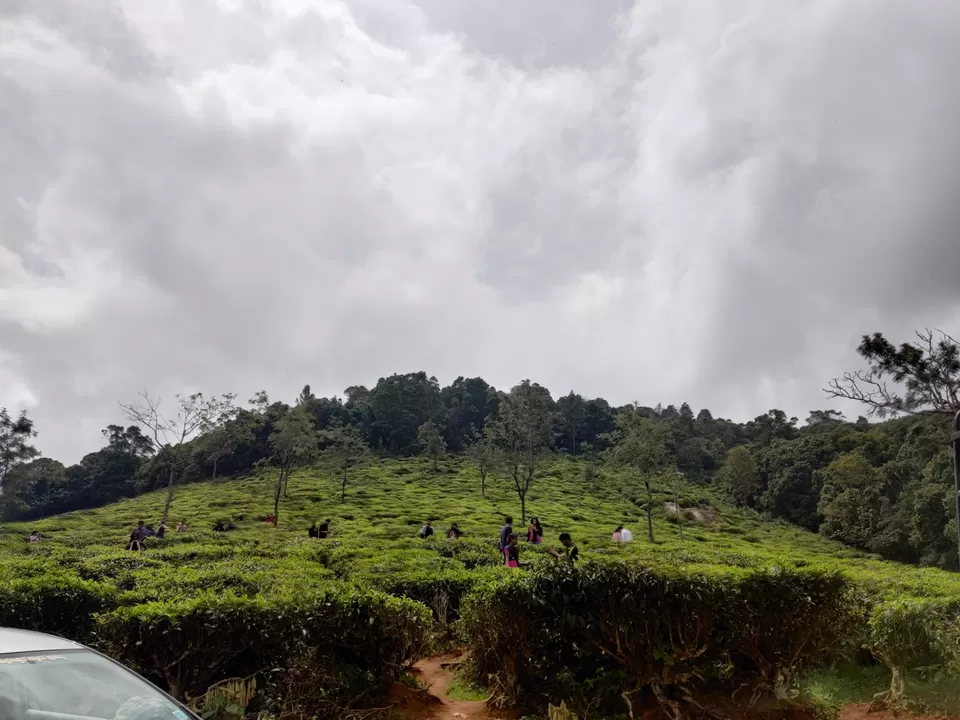 We then headed for Lamb's Rock. This was the most disappointing time in this trip. After a thrilling trek,just when we reached the view point it was all covered with fog which led to zero visibility.
So Tip no.1- Don't forget to check the weather forecast and make sure you are travelling on a sunny day.
Avoid travelling on cloudy/rainy day.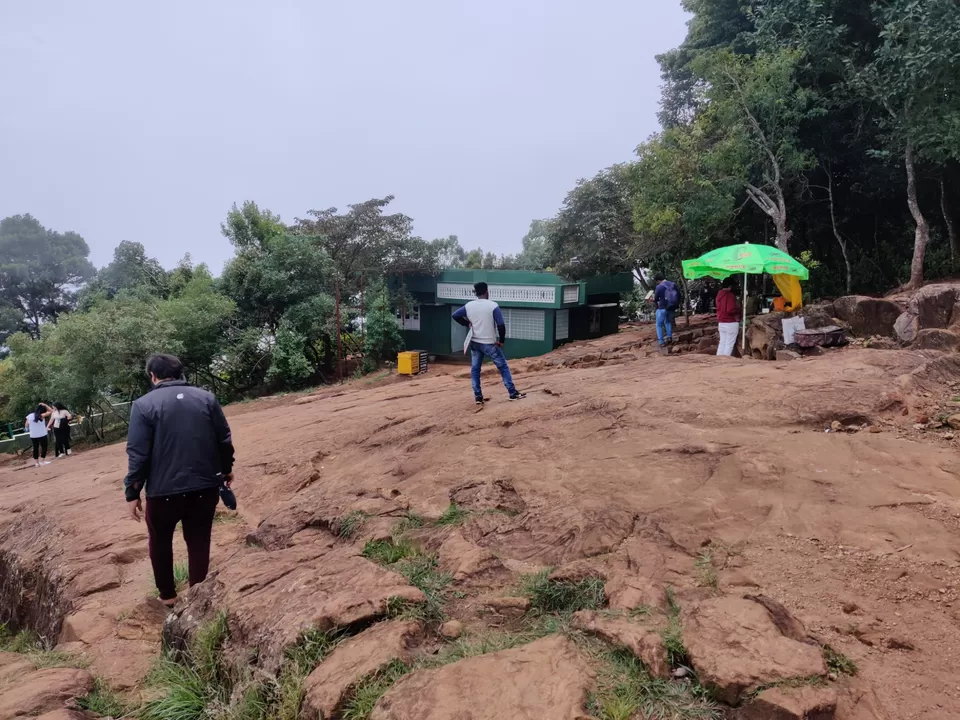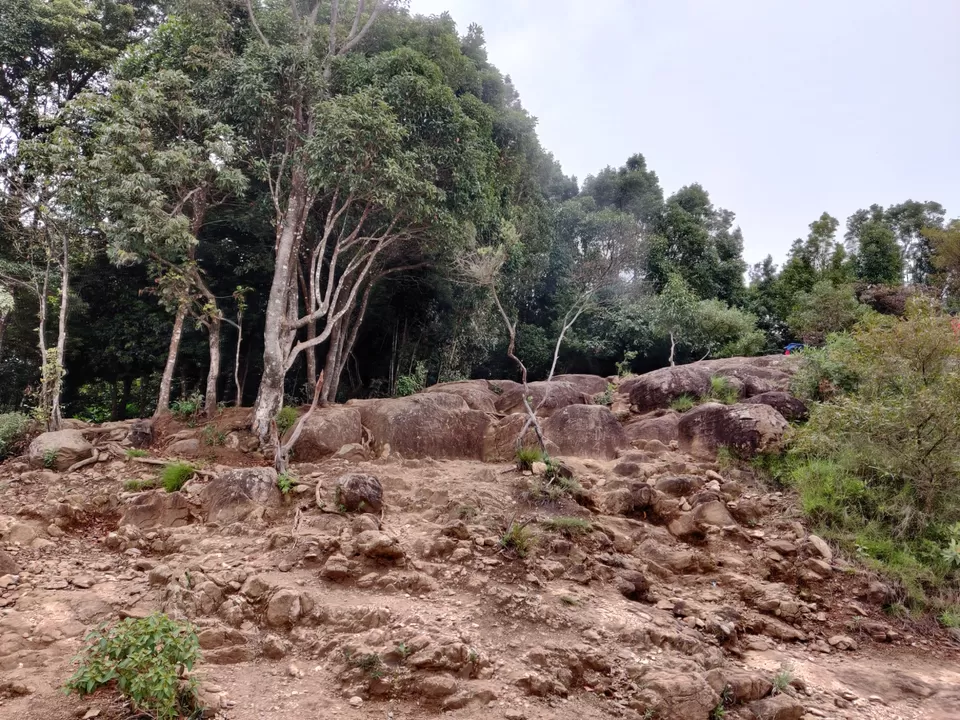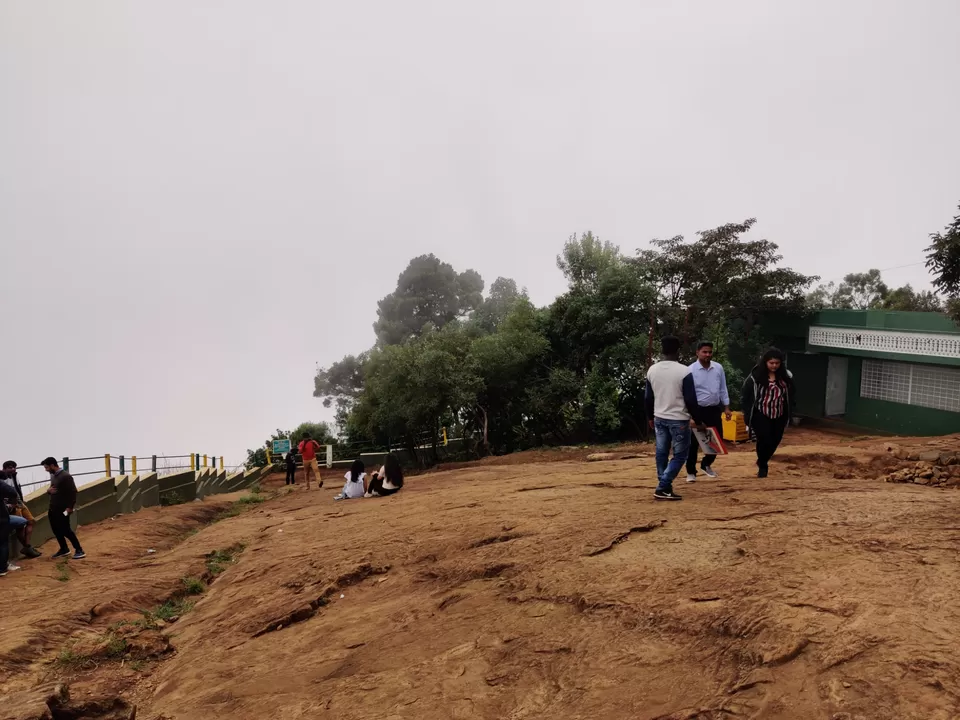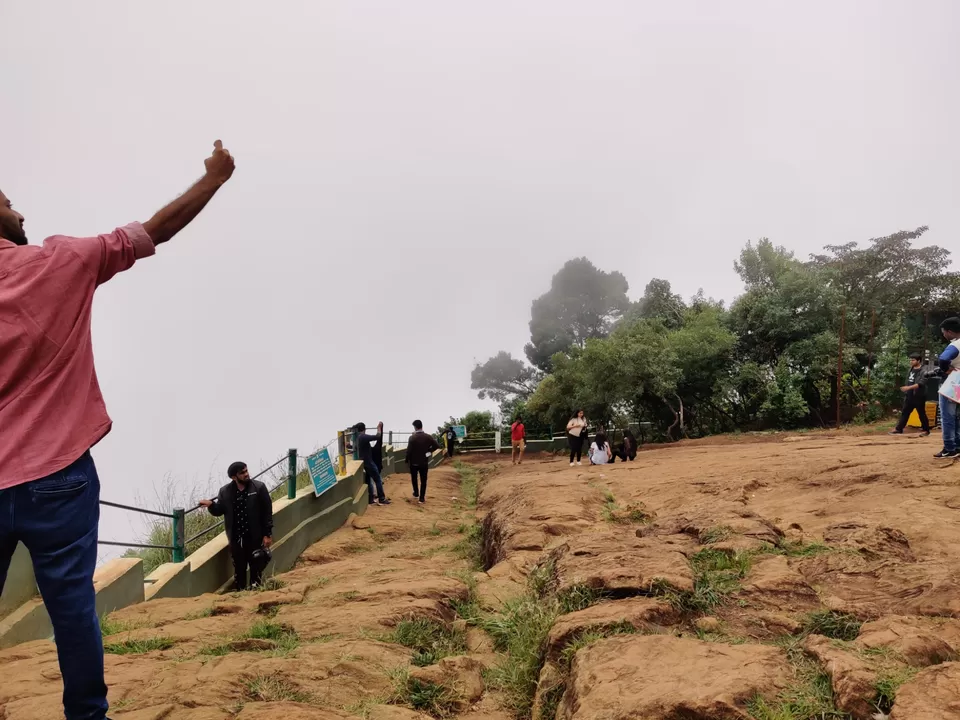 Back to Ooty, we now headed for the Rose Garden, situated at the heart of the town Ooty.
Ooty Rose garden is a mesmerizing garden with a view of the lush green garden with areas dedicated to captivatingly fragnant roses.
Have a look at this beautiful lush green garden filled with roses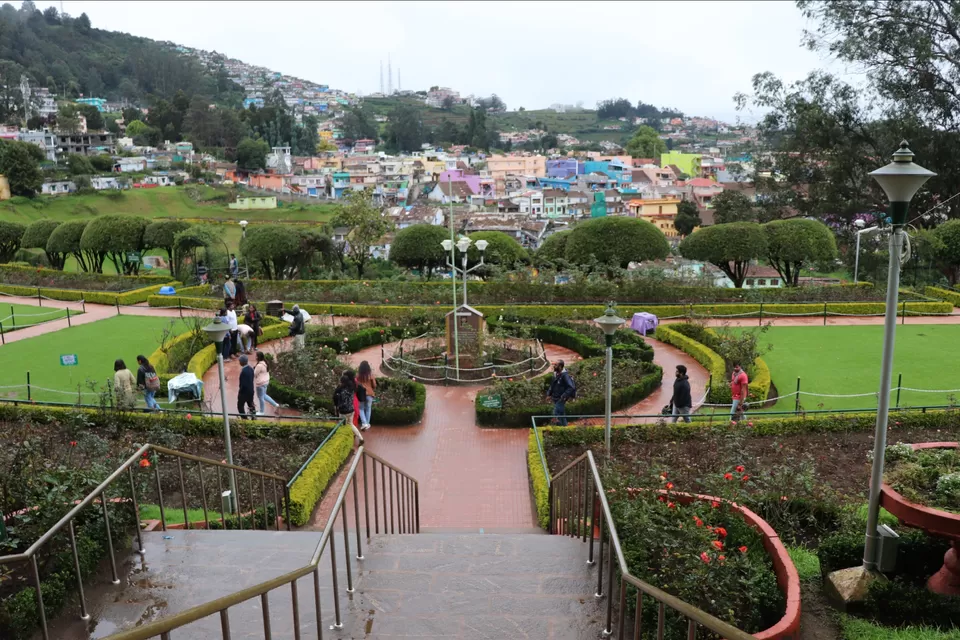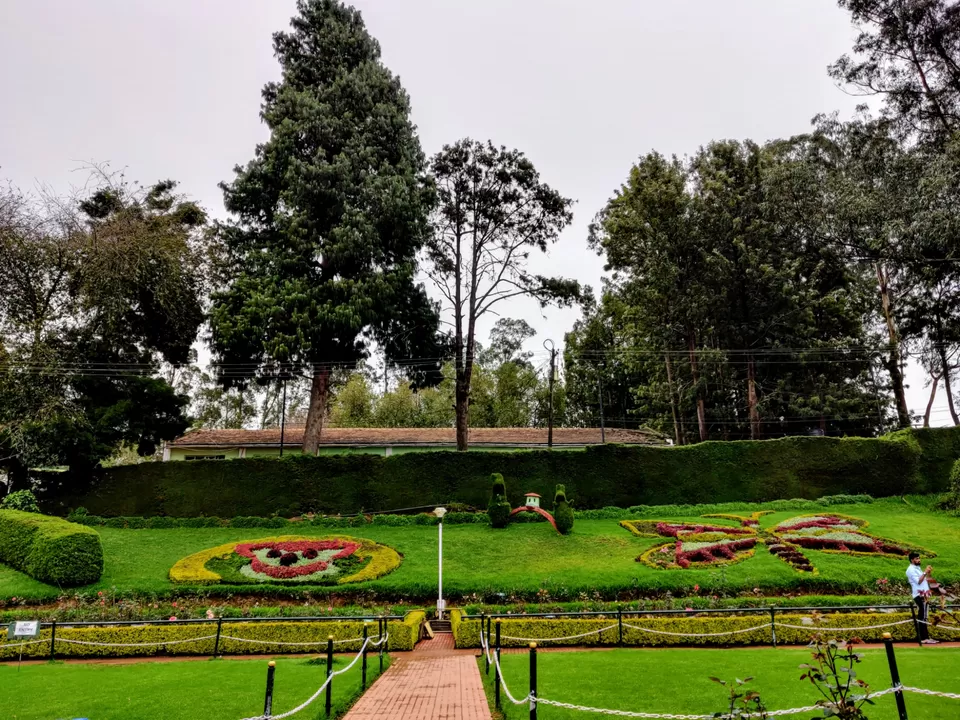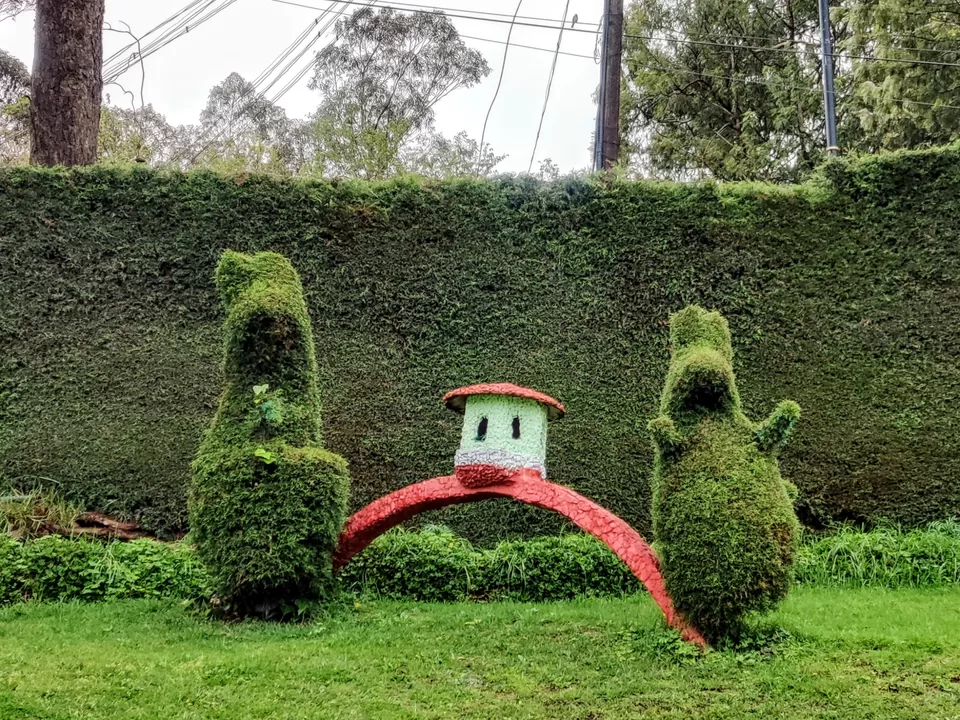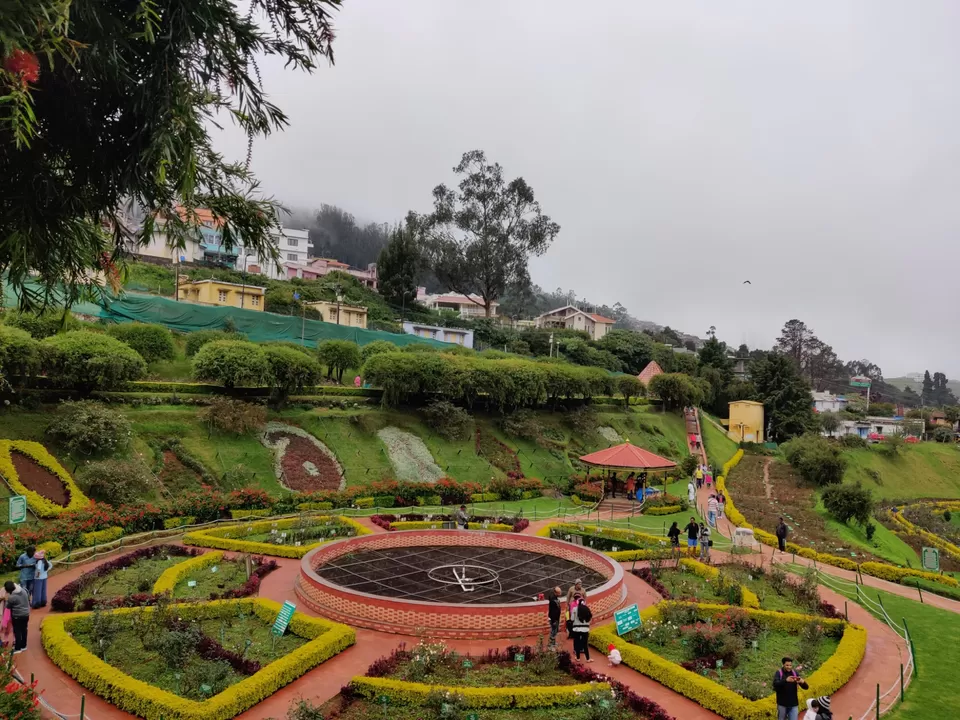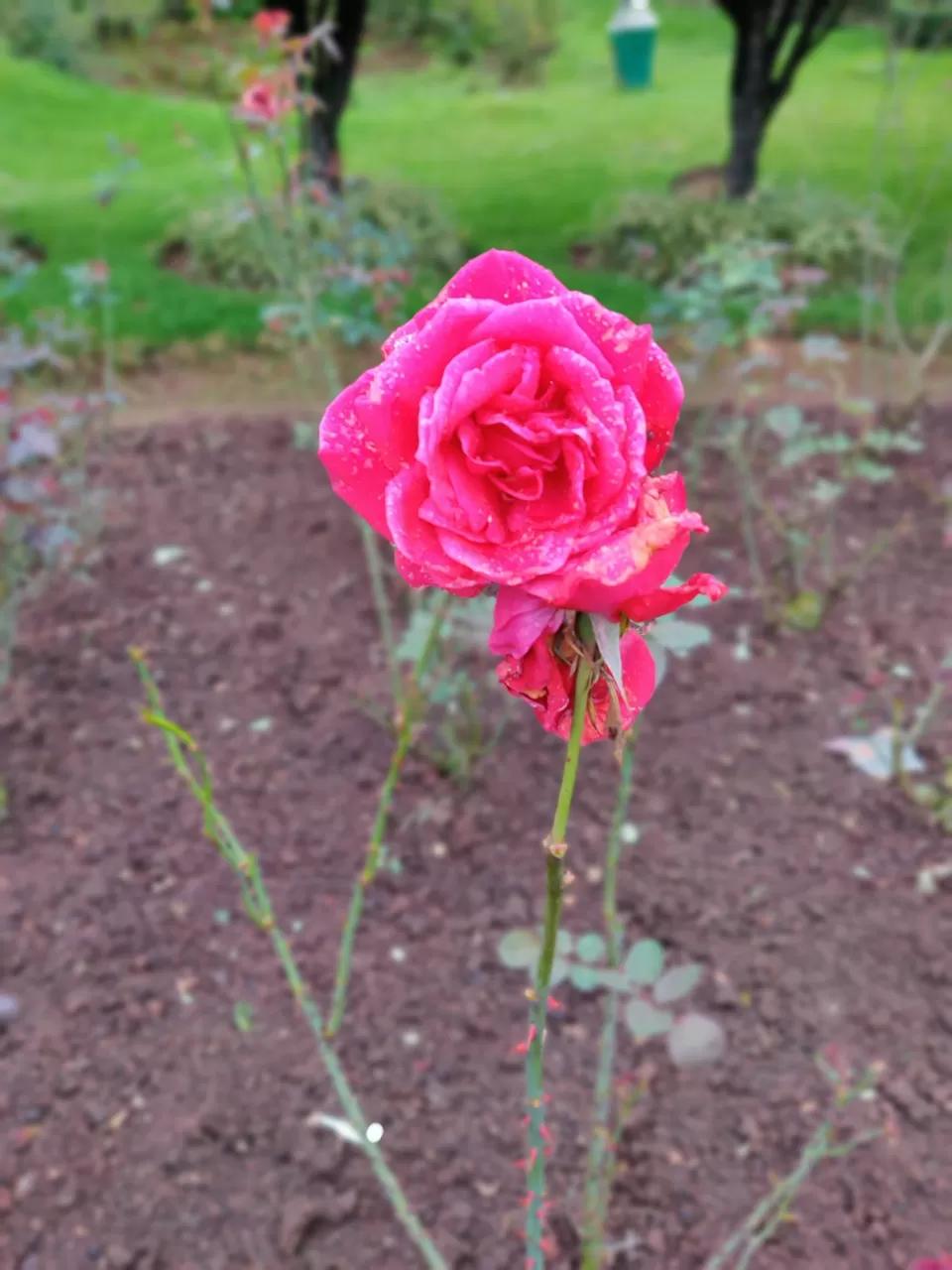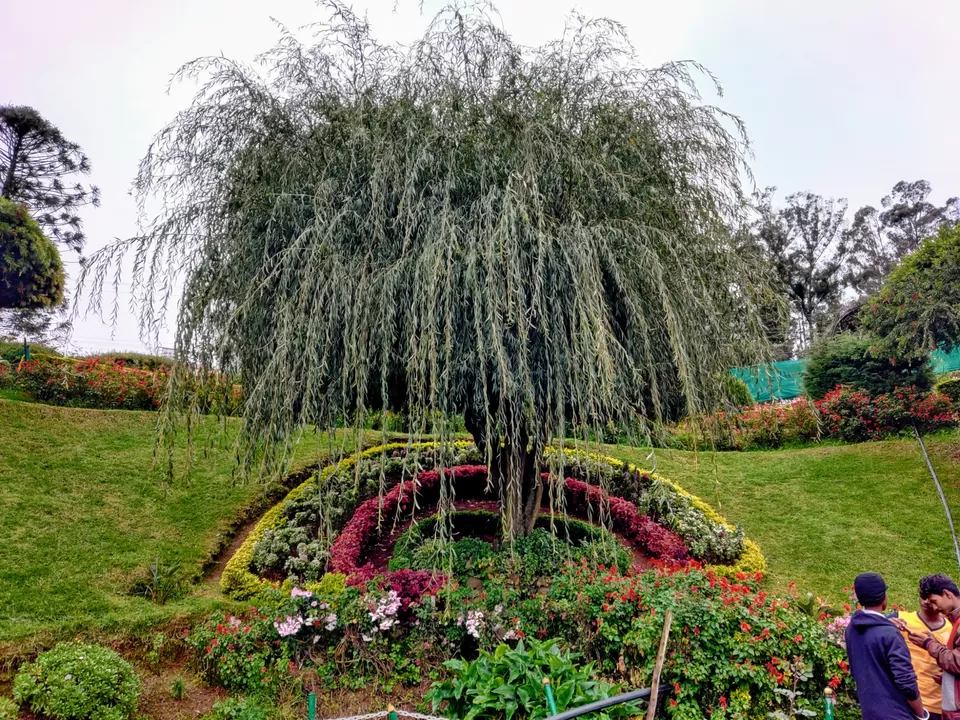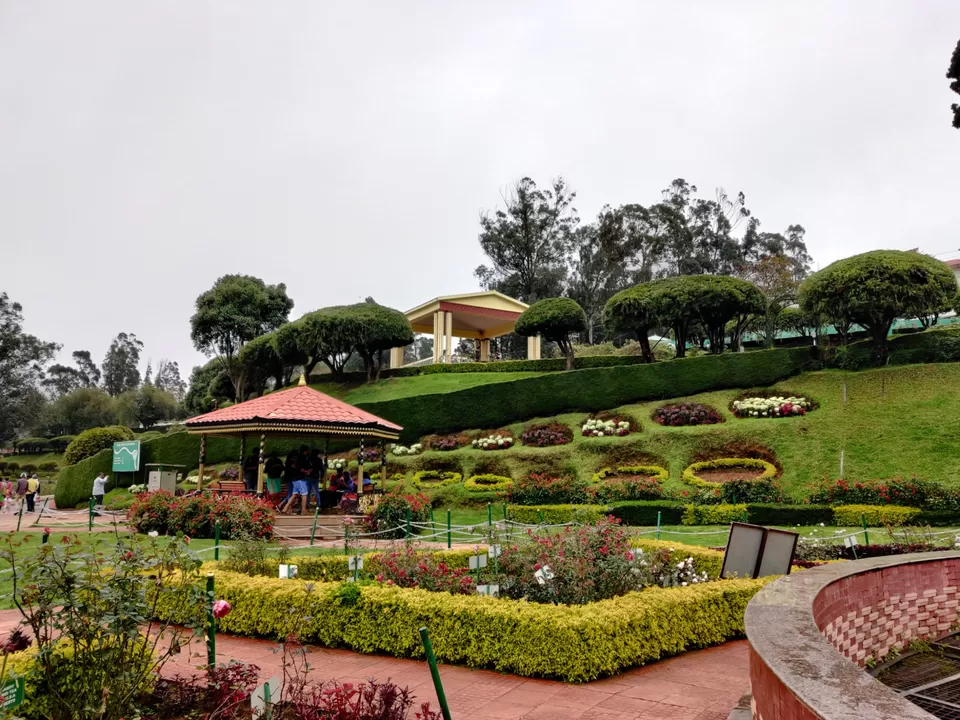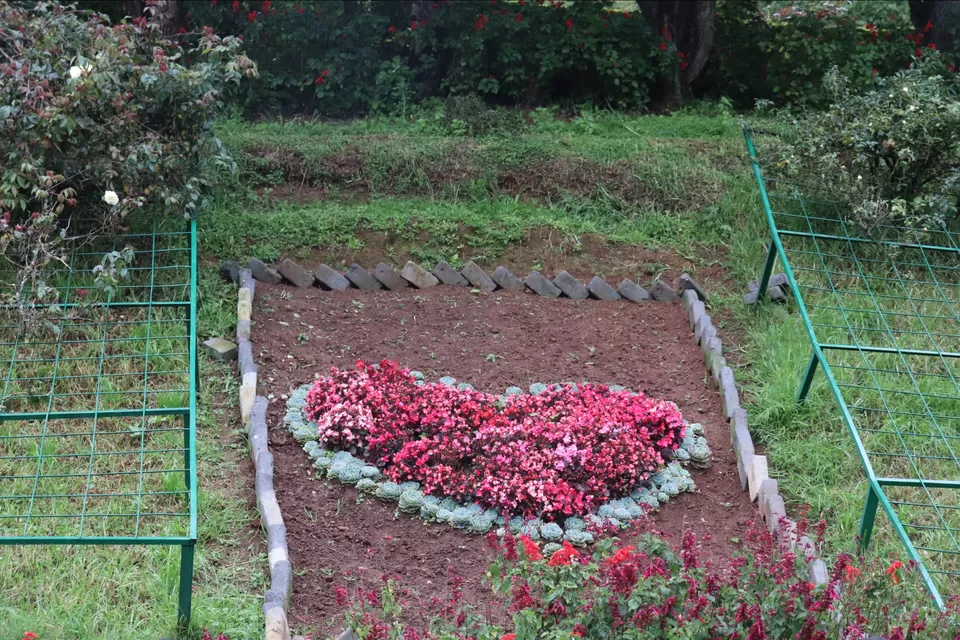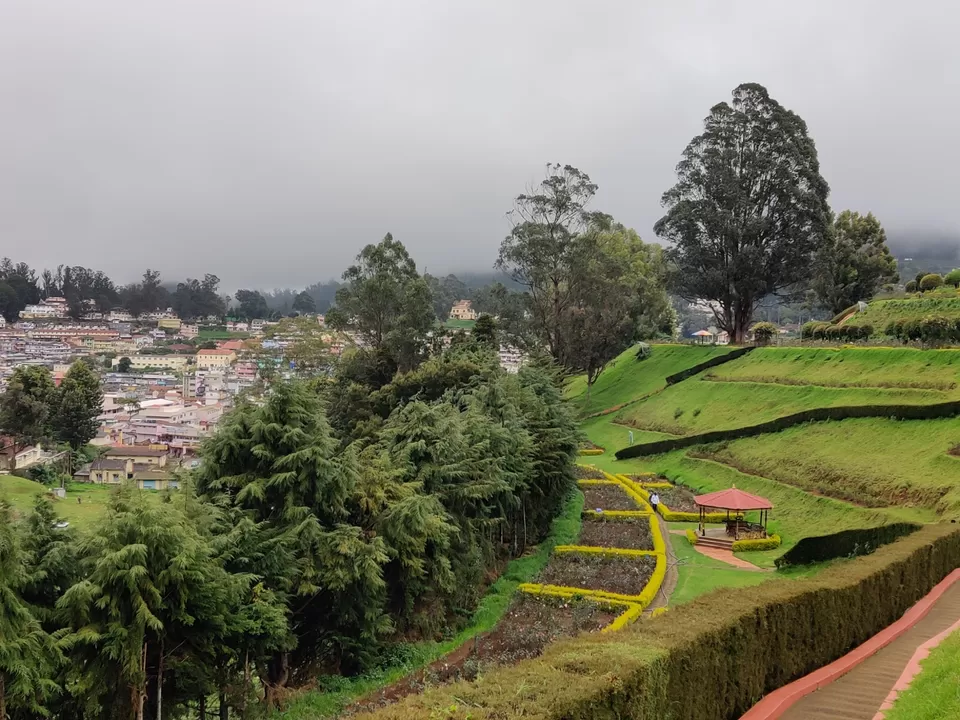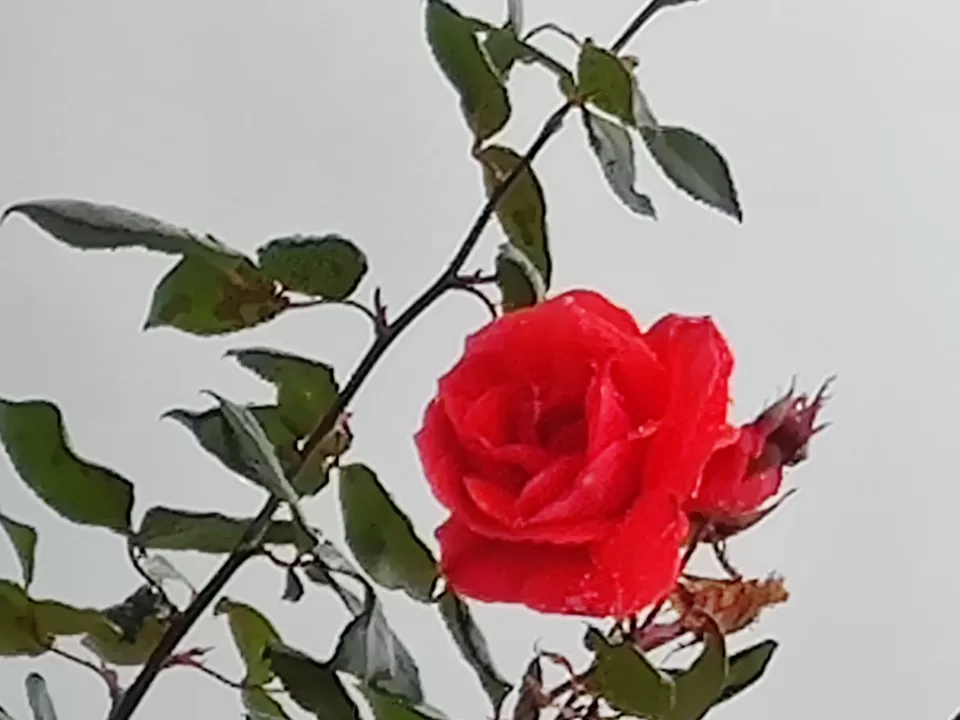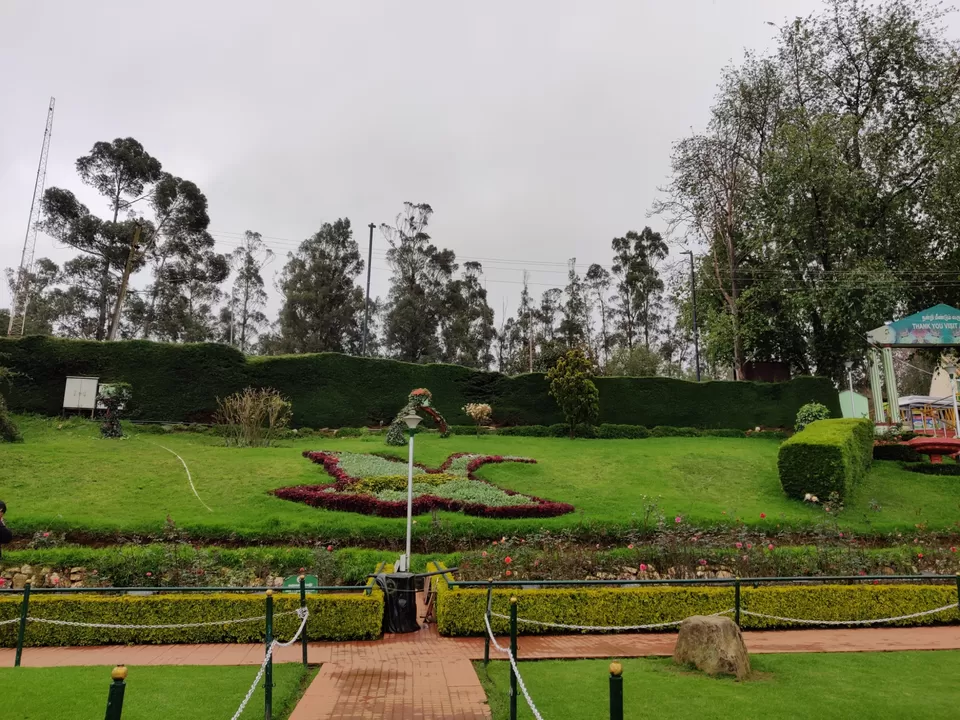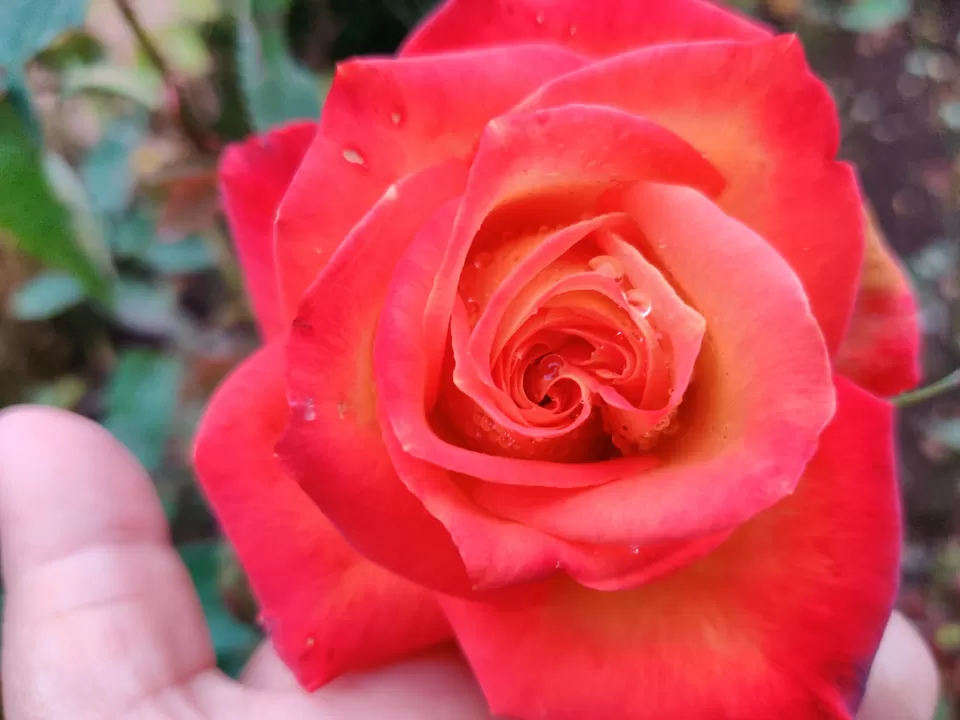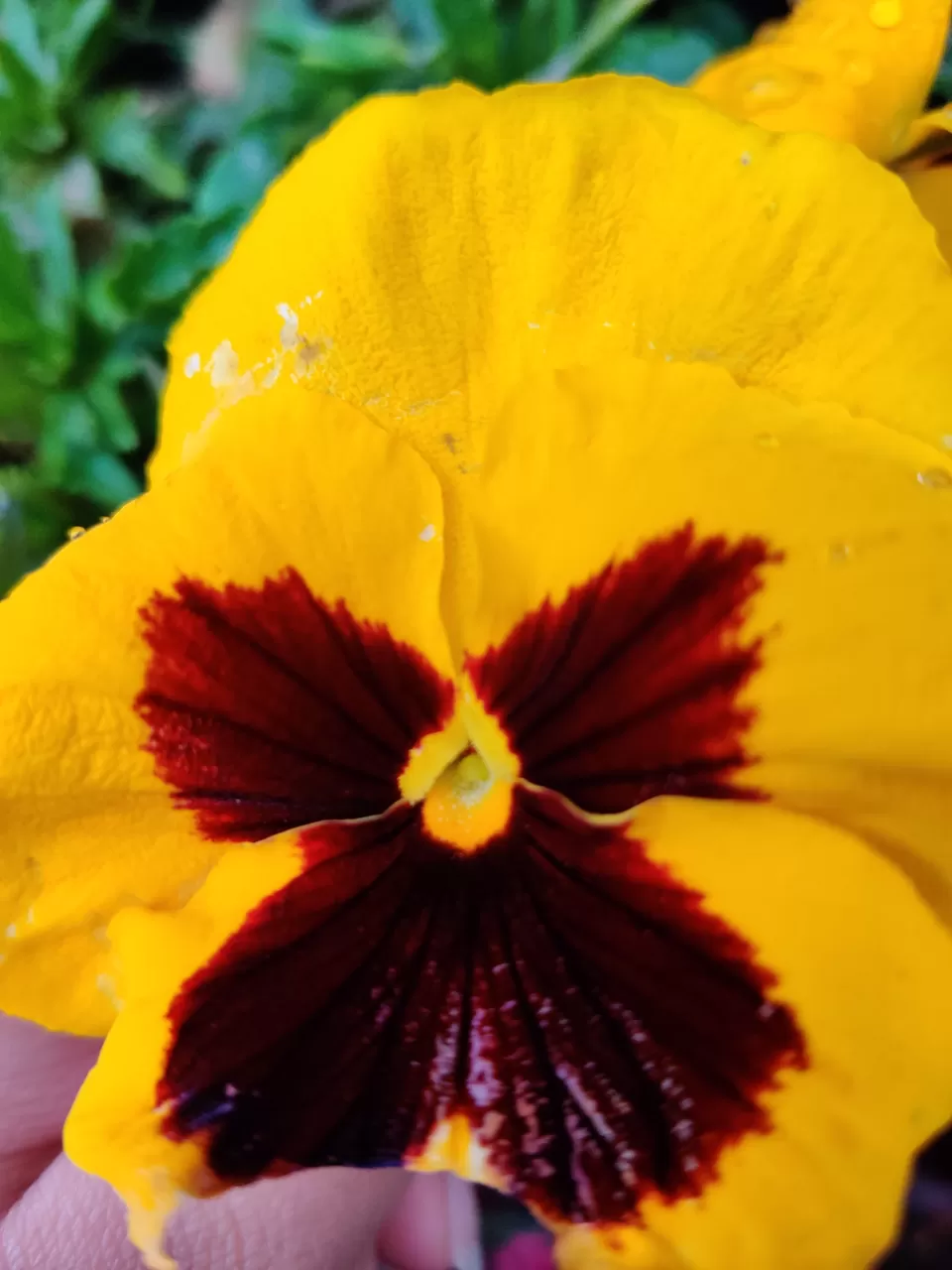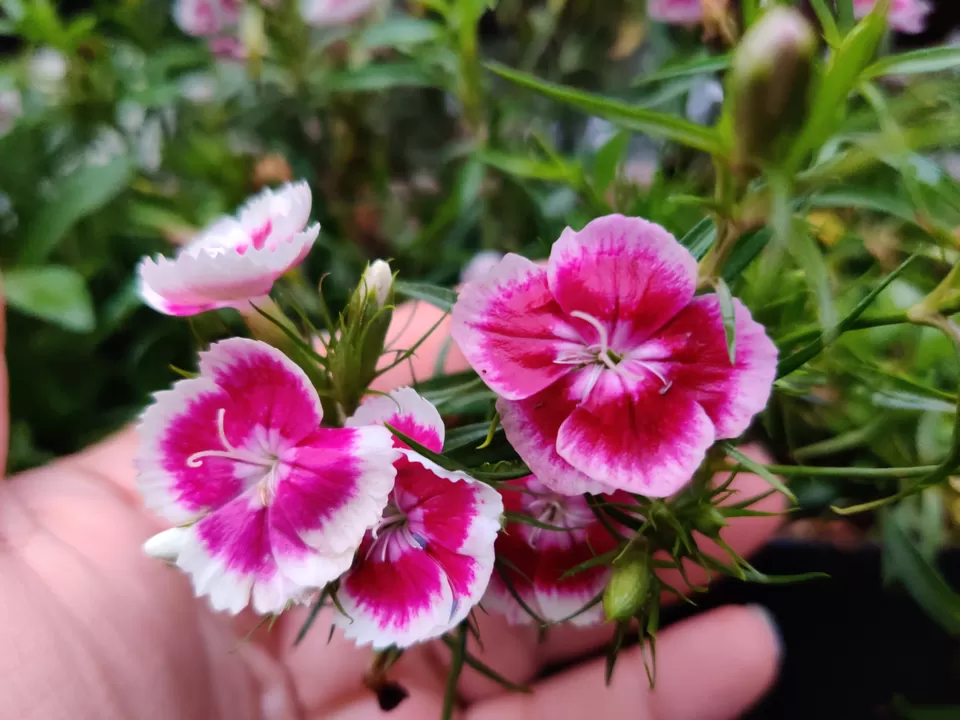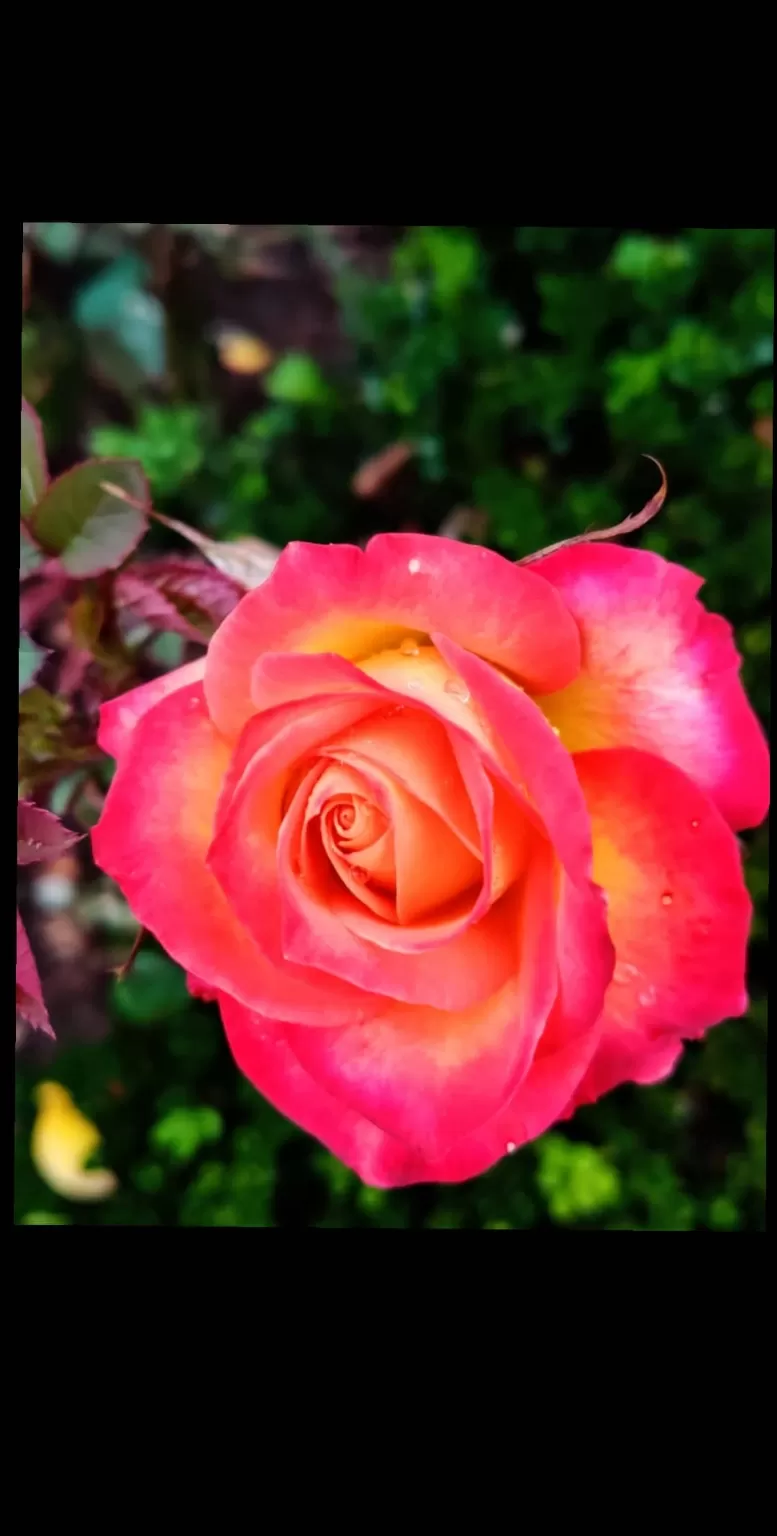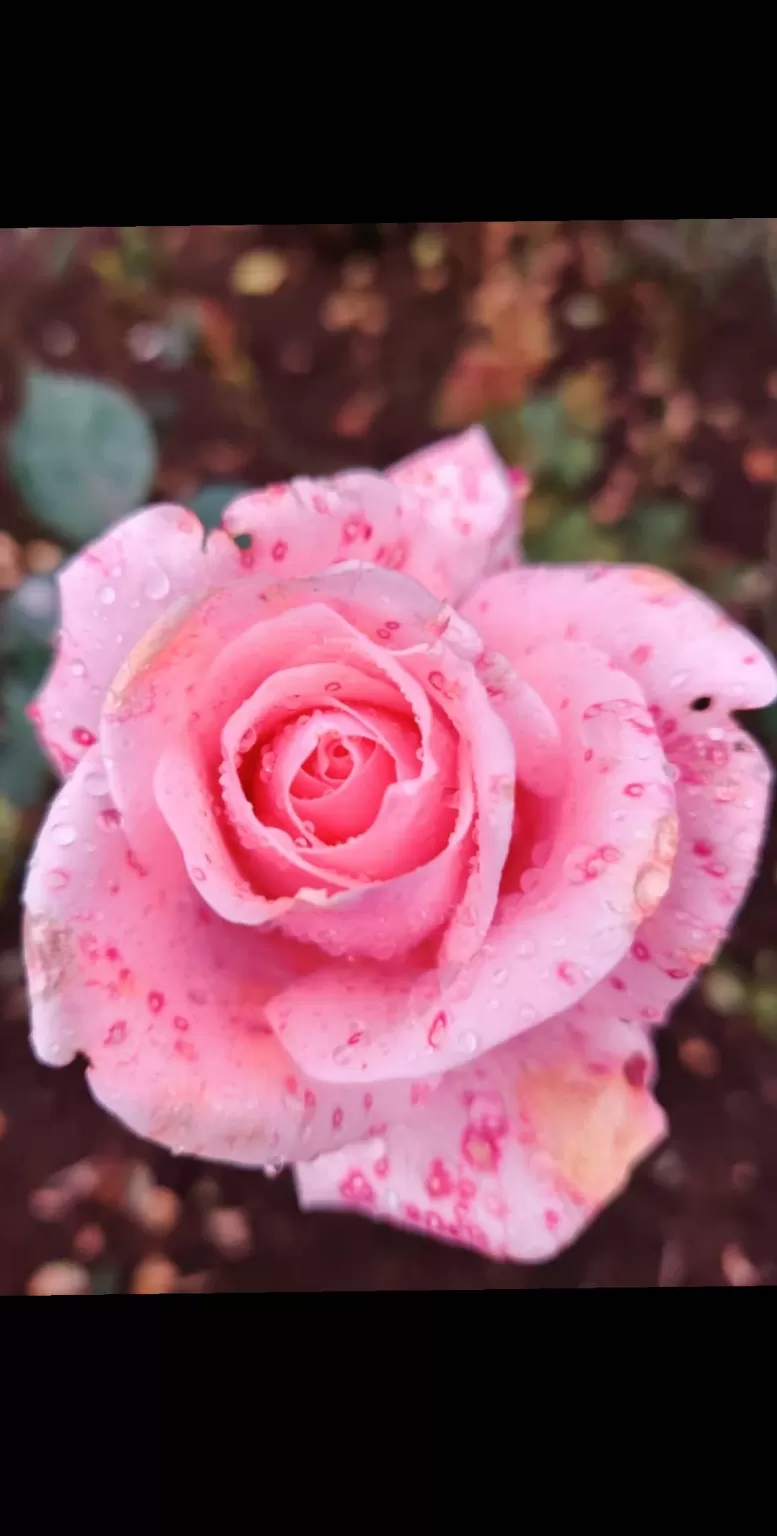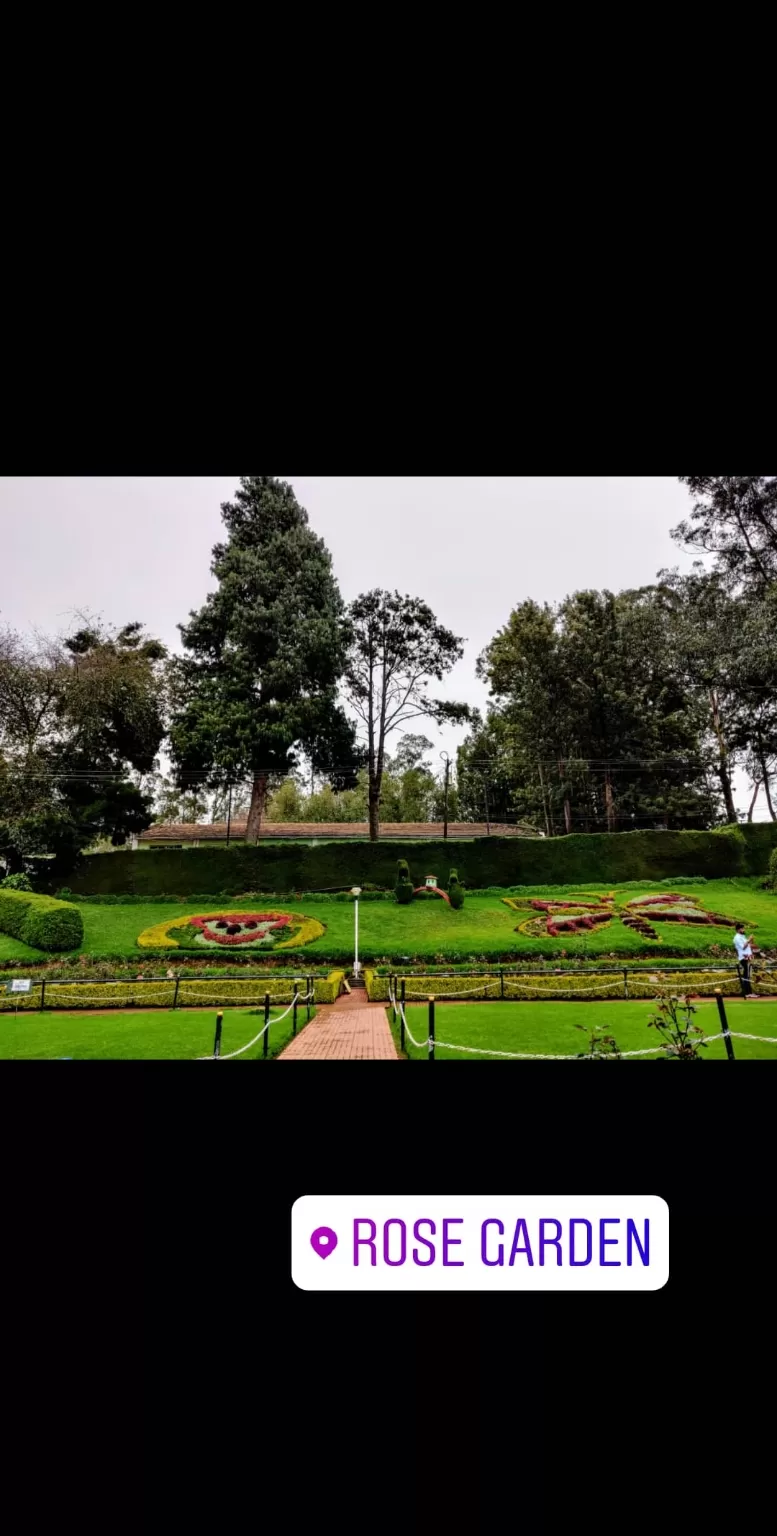 It was our last day in Ooty, though we planned to go for Doddabeta peak and Avalanche Lake but unfortunately both of them were closed since it was badly hit during the floods.
So, we decided to go for the Emerald lake but unfortunately had to return back half way since the roads were blocked due to rain.
I felt really disheartened while returning back while my husband thought of exploring the city in a different way.
So, make my mood he took me to my favourite restaurant in Ooty- Earl's secret, after having my favourite desert he told me let's explore the unexplored. I had no idea what it meant, he asked to keep patience and enjoy the ride. He wanted to take me to the top view point but since the roads were blocked and we wanted the best view of Ooty he took me to a tea factory which was visible from the base of the city. And to my surprise he didn't enter the tea factory but rather entered the Eagles Dare Adventures(situated right beside the tea factory). It was a dream come true moment just when I entered. Honestly, I had planned each and every spot of my trip by spending n no. Of hours watching Ooty blogs and and none of them mentioned about this.
It was around 5.40pm when we reached here and I could see the sun setting in the mountains and the whole of Ooty town. Trust me it's worth everything it takes you to reach there.
I had never imagined during my entire trip that I would meet with such mesmerizing views of the whole city while the sun is setting down. This last part of my trip was the best thing that happened to me till date. I would always cherish these views.
Have a look at these views.
And yes if you planning to go to Ooty, add this to your bucket list and please visit this place during sunset. Trust me there is nothing like it. You are fall in love with it.
Also let me if this was helpful or is there anything you would I can help you with.
Till then Good Bye😄😄