Just after weeks of planning and plotting, my friend and I decided a trip to beautiful hill station in Southern India called Ooty, officially known as Udhagamandalam, located in Nilgiris district of the Indian state Tamil Nadu.
I started my trip, hopping on connecting flight from Kolkata to Bangalore. After reaching Bangalore, my friend and I took a direct overnight luxury bus for Ooty from Bangalore bus stop. As I opened my eyes from the deep sleep and peeped out of the window, I could see mesmerizing and breathtaking views.
We had an awesome stay, enjoying each and every moment with good food and hospitality. It would not do justice to the breakfast served here, if I don't mention about the special South Indian food platter. Rooms are very comfortable and home-like equipped with Wi-Fi and television for entertainment. The balconies of the rooms have cocoon swing chair with cushions to sit and savor delightful views with sip of hot coffee.
Ooty Lake
Ooty lake is an artificial lake and the water flowing down mountain streams in the Ooty valley was dammed to form the lake which has ferries being used to travel across the lake. The Boat house situated by the lake, which offers boating facilities. Other fun activity inside ooty lake Mini train especially for kids are 7D cinema Horror and Mirror House cost Dashing car Break-dance and Columbus.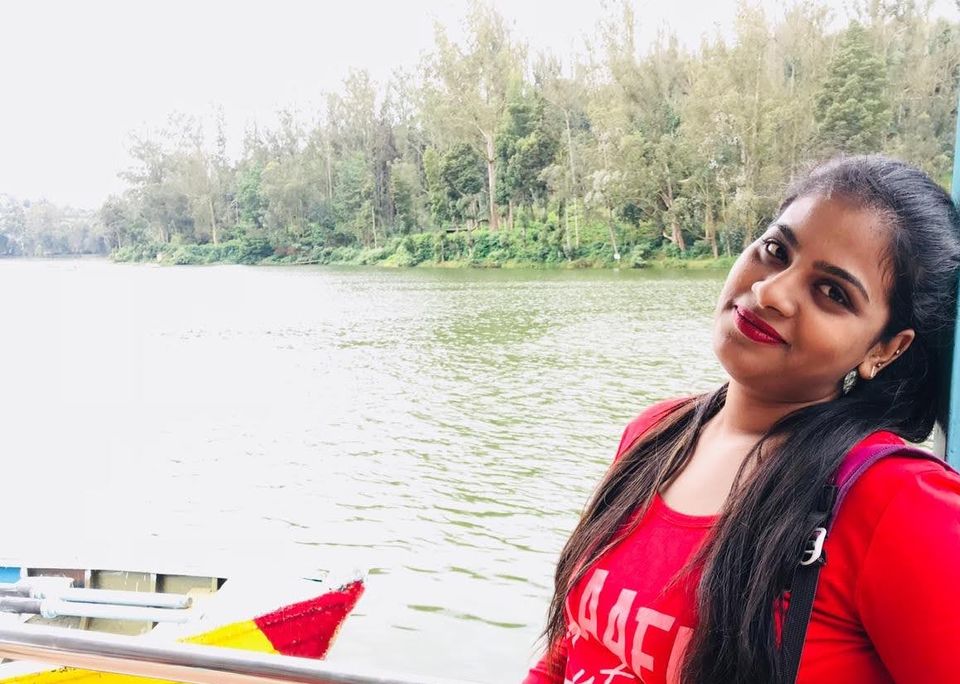 Botanical Garden
This Botanical Garden in Udhagamandalam, The Gardens, divided into several sections, covers larger area, and lie on the lower slopes of Doddabetta peak. Being one of the largest botanical gardens in India, it is an amazing place to be for nature lovers, and those who love to be around exotic and rare flora like me.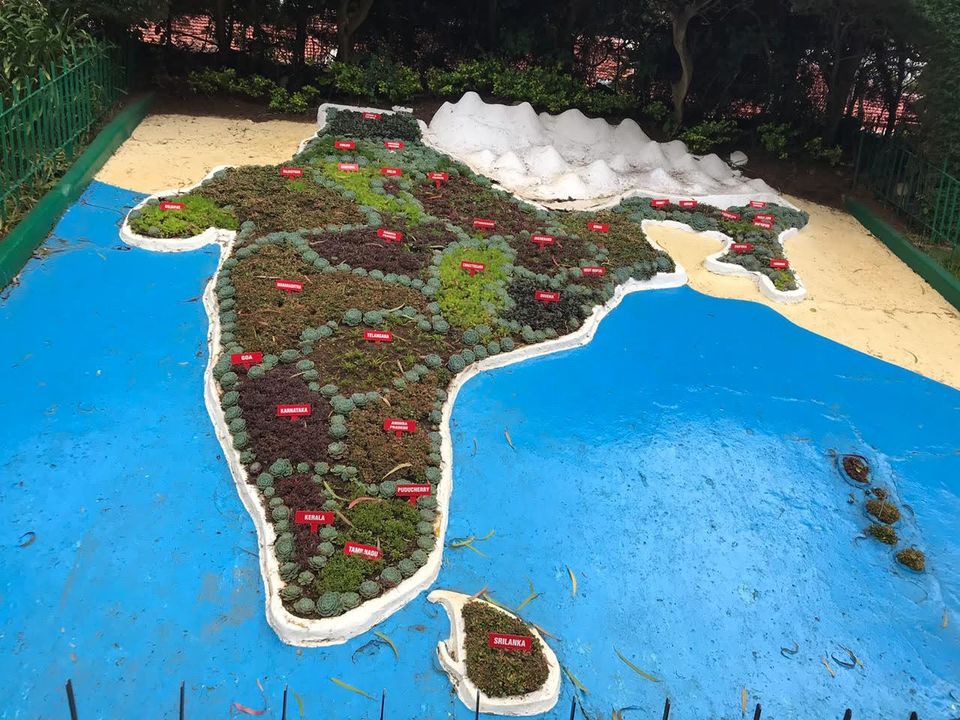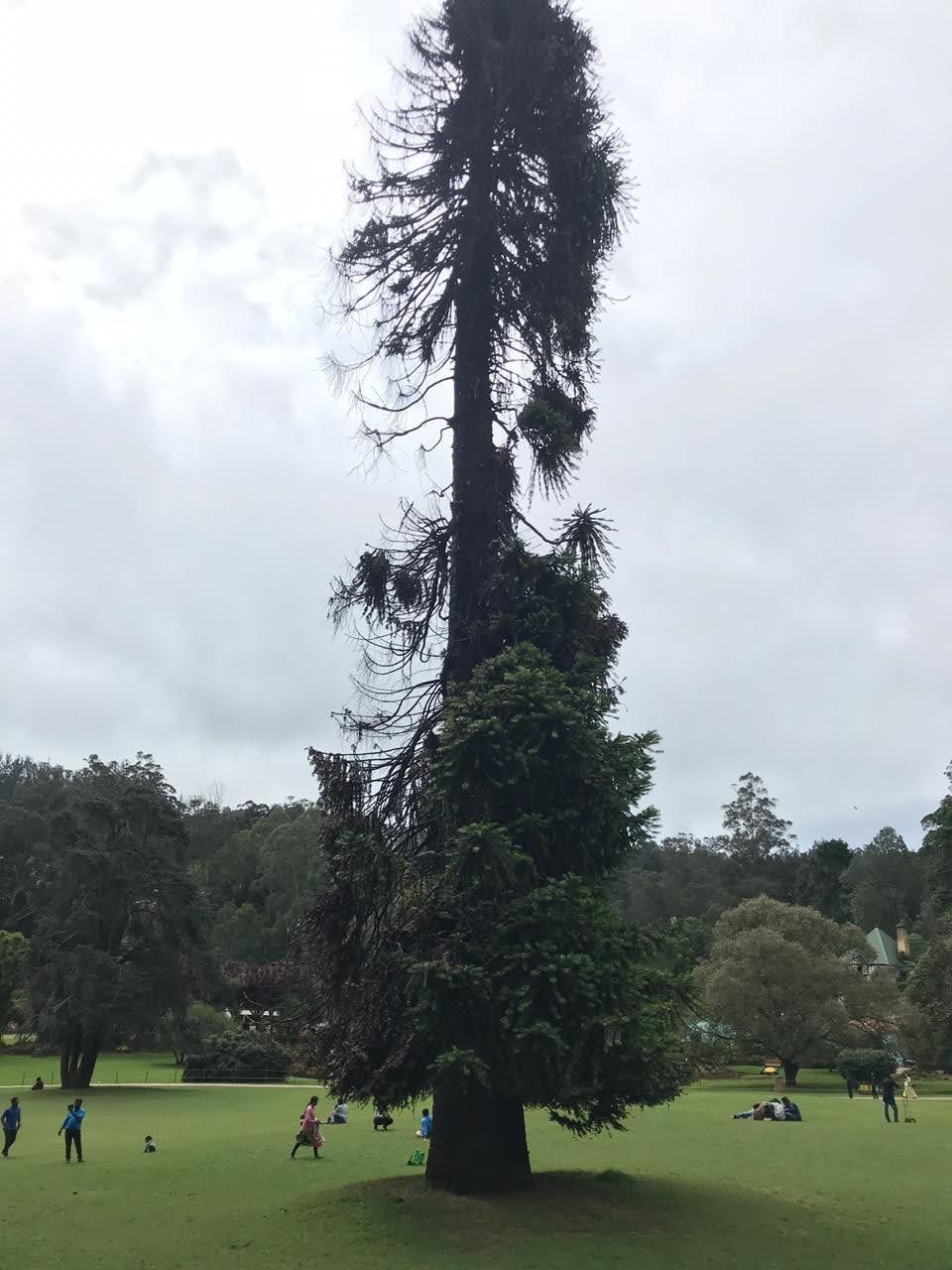 Next destination was few hours away from Ooty, another place in TN, named Coonoor, which has more prepossessing places and not visiting these places being here would have been a fatuous decision. We booked cab available at our hotel, to Udhagamandalam railway station and took toy train from Ooty to Coonoor. Blue toy train is another attraction which shouldn't be failed to catch and the views sighted through it needs no special description. Tickets for the toy train can be booked from IRCTC application.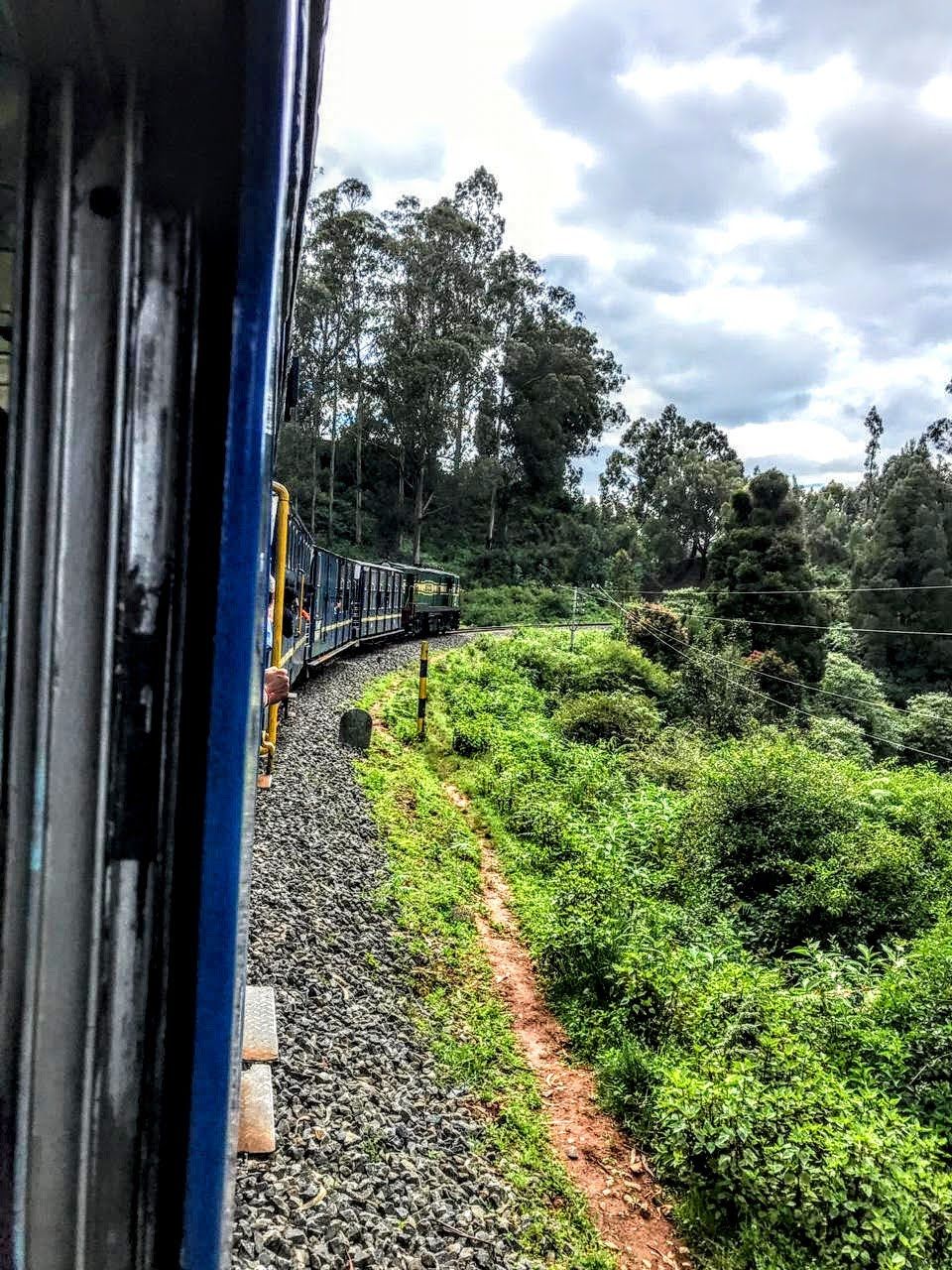 Coonoor Tea Garden
Surround yourself with luscious and green gardens of tea alongside roads and stay enthralled by the beauty.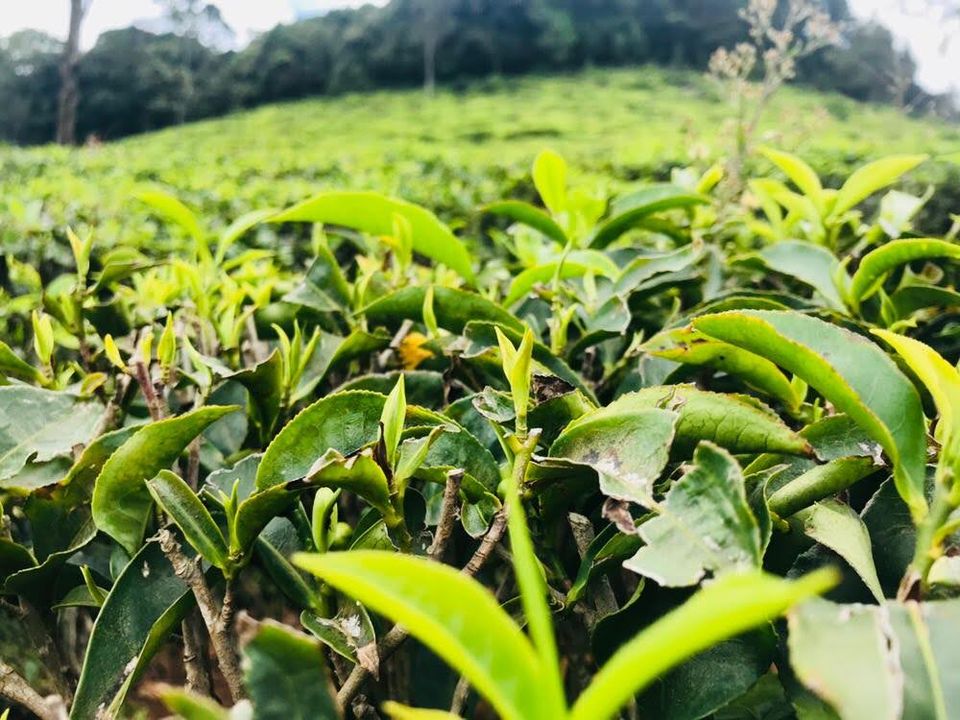 Dolphin's Nose
A huge rock that resembles a dolphin's nose and the road to this popular viewpoint takes you through hairpin turns and breath-catching narrow roads. Once you reach the spot, you can see gorges which are jaw dropping on both its sides and also you can watch the distant cascading Catherine Falls as well.
Beware: This place has lots of notorious Monkeys jumping around, who might take your things and never return back. So please take care of your belongings and thank me later.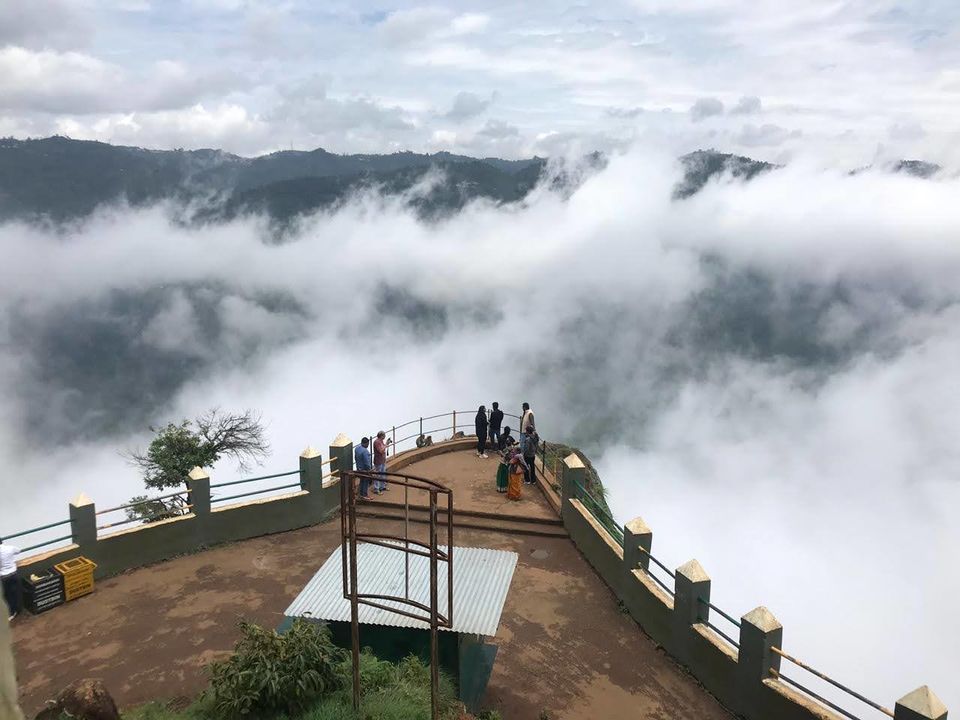 Lamb's Rock
Lamb's rock is a viewpoint named after the collector Captain Lamb. The viewpoint was made accessible by the effort and interest of Captain Lamb. The rock drops down several hundred feet to simply vanish into the thick jungle below. The plains surrounding valleys offer magnificent views from this place. One of the guide was shouting that the house falling scene from the movie 'WELCOME' was shot here. Haaaahhahaahha!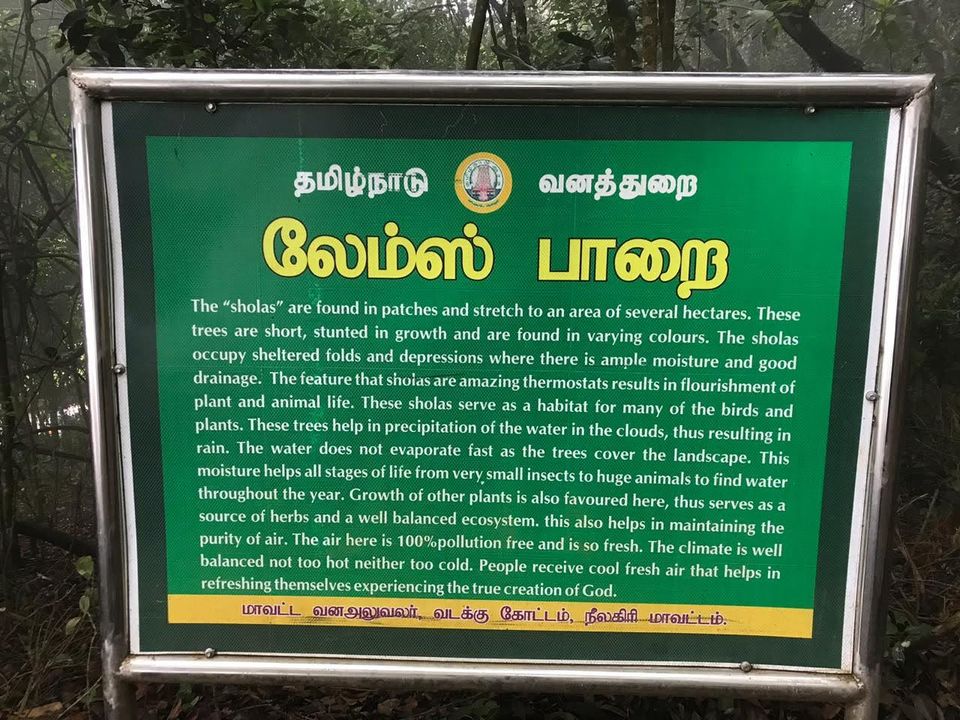 Sim's Park
The Sim's Park is an unusual park cum botanical garden which was developed around the natural contours of the land and this area was developed by Mr. J D Sims and Major Murray. Naturally occurring trees, shrubs and creepers are found in the park apart from which many unusual species of plants have been brought in from a variety of places around the globe. l literally had a great photography sessions with my iPhone here.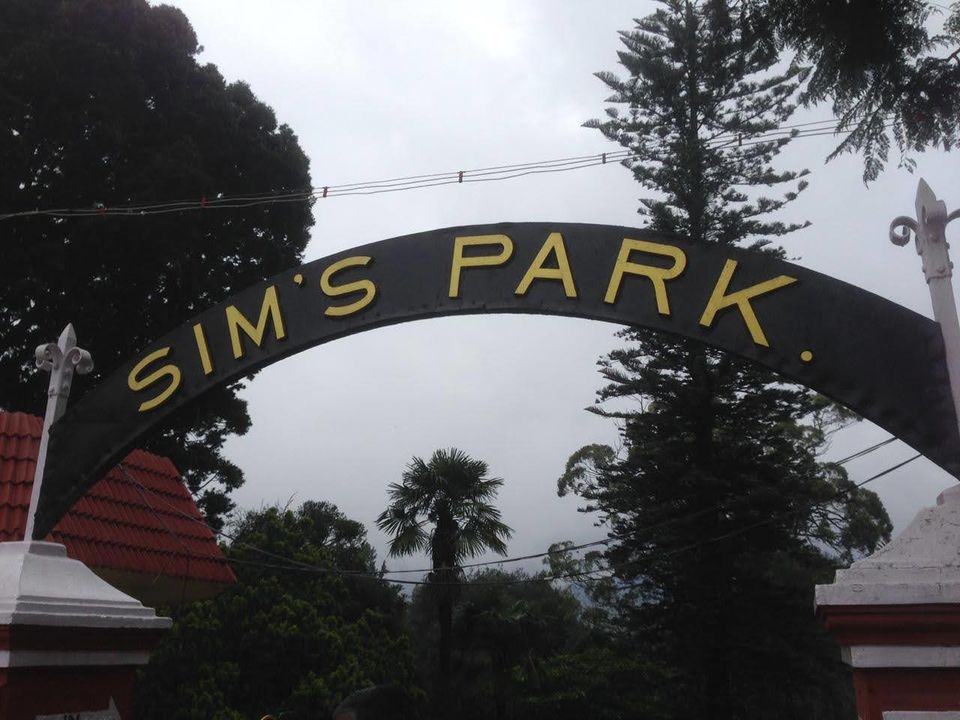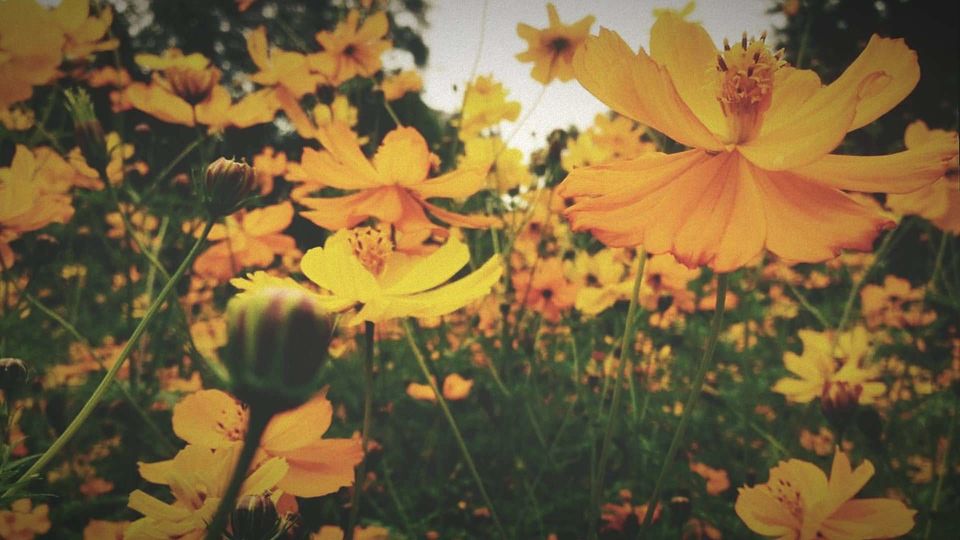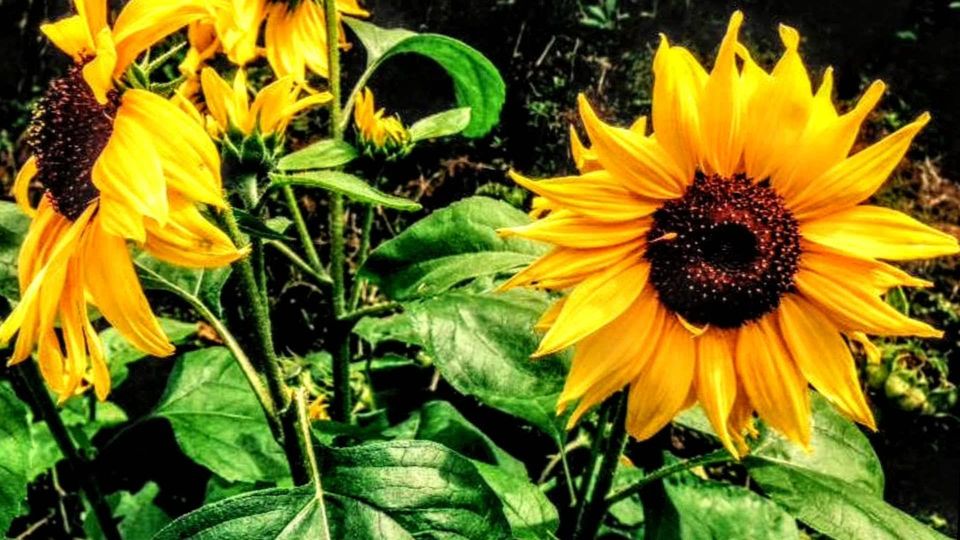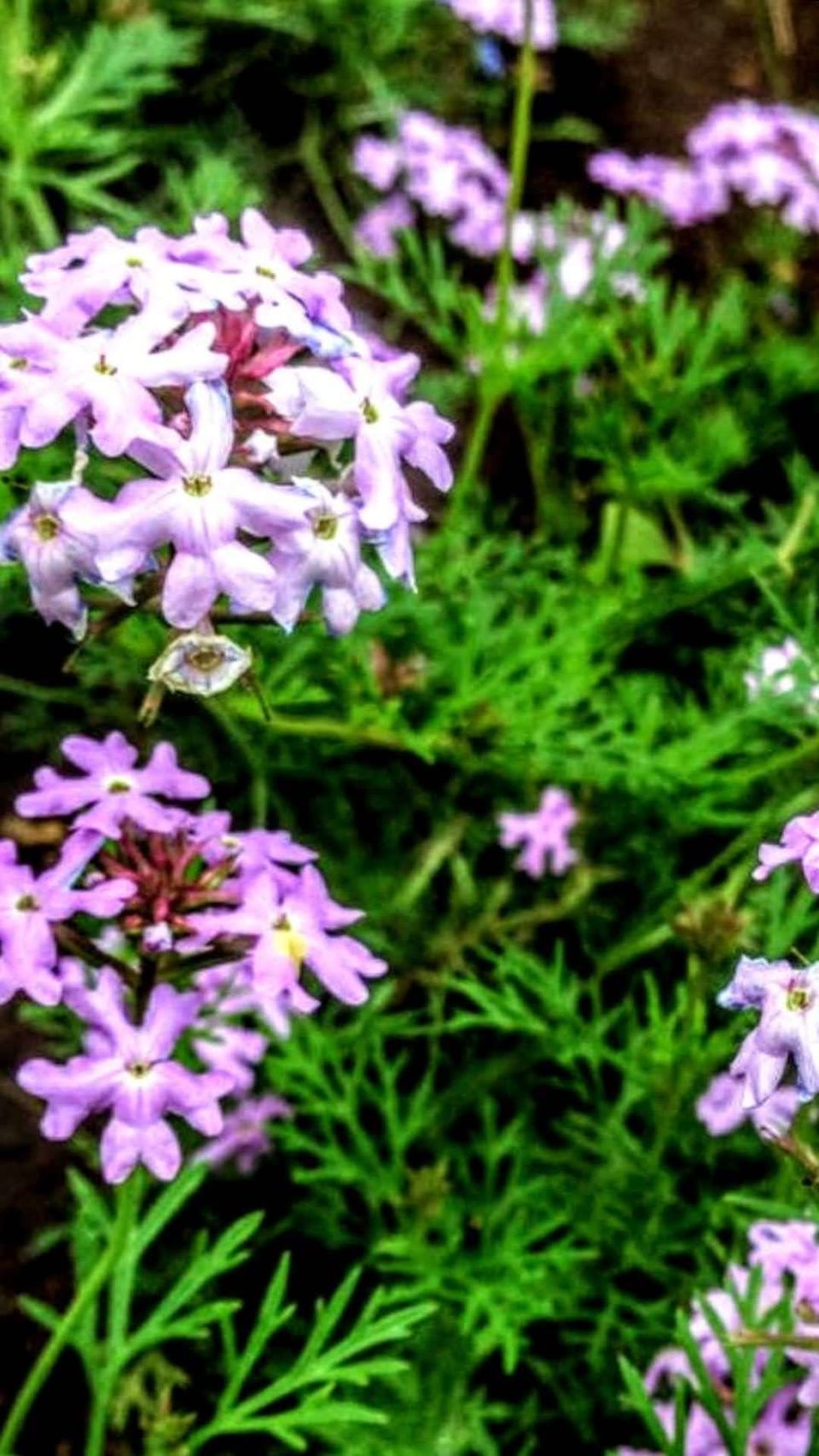 Visit to Tea factory and Estate
Tired of the day long trip, we ended it by curbing the enthusiasm to visit Benchmark tea factory, where they show entire process of Tea making. The processing, cleaning and drying of leaves is done to get that perfect taste of tea. Best part of visiting this place was tea tasting, workers here process varieties of Teas and will let you taste it as per wish. After which, one can buy tea packets from their shop.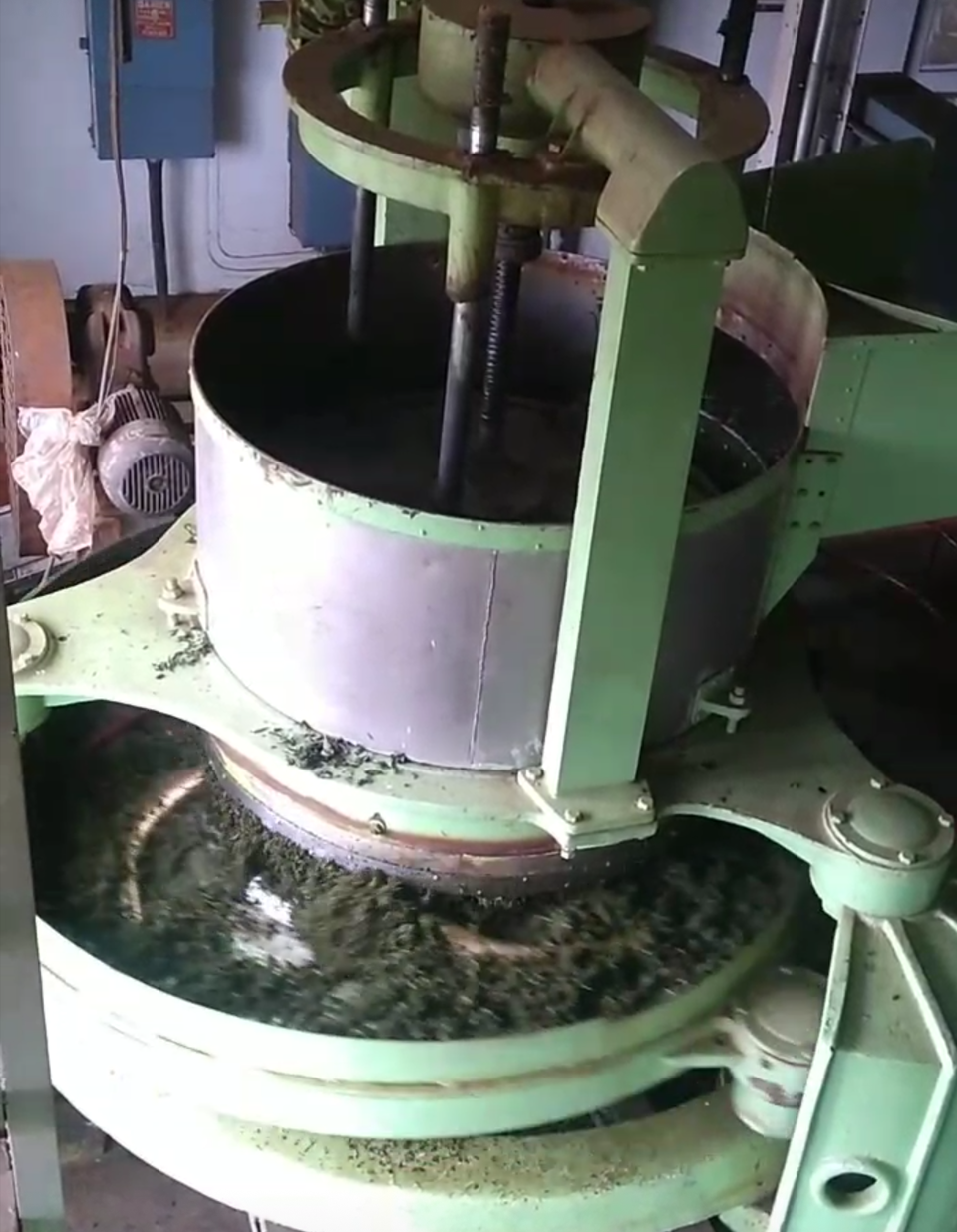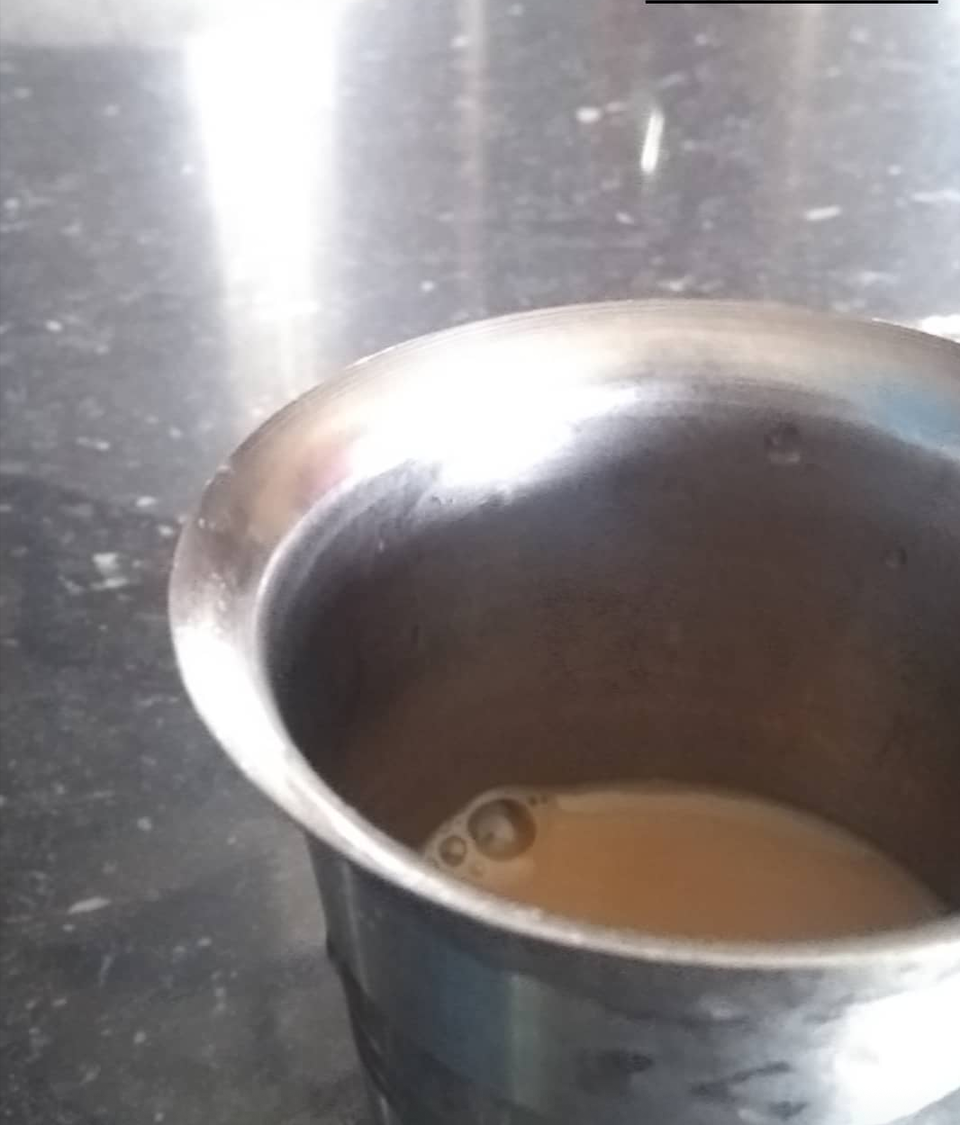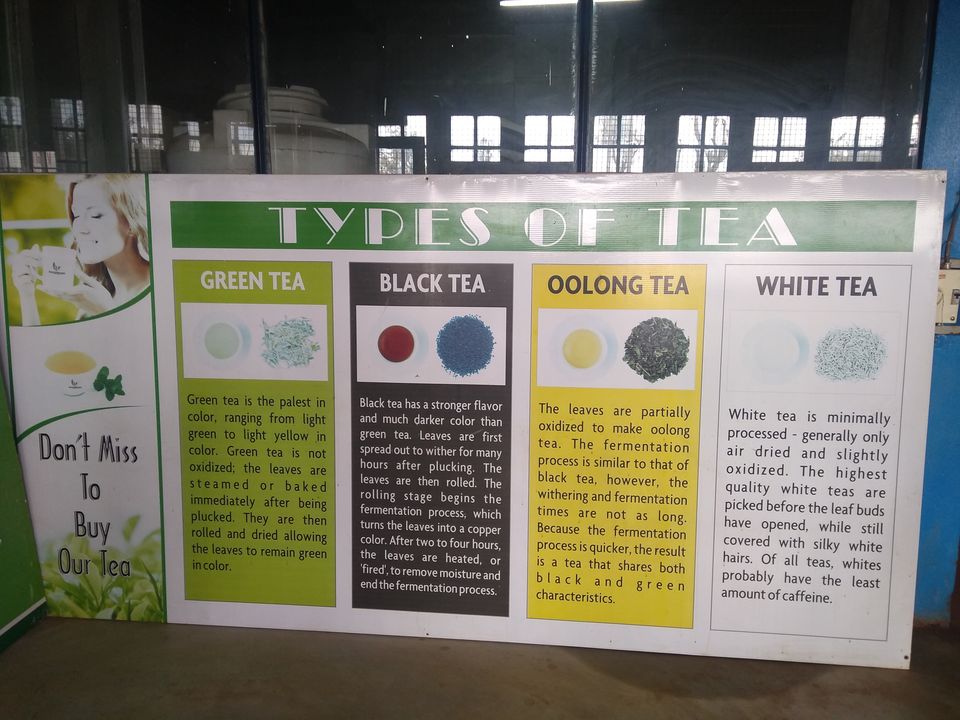 We kick started our Day 3 in Ooty with inclination towards wandering.
Pine Forest
It features an evergreen and resinous collection of tall pine trees arranged in an orderly fashion in the forest with paved way to leisure activity like horse riding to indulge in. Heard from many guides that this tourist destination is featured in many movies and is definitely a treat to eyes.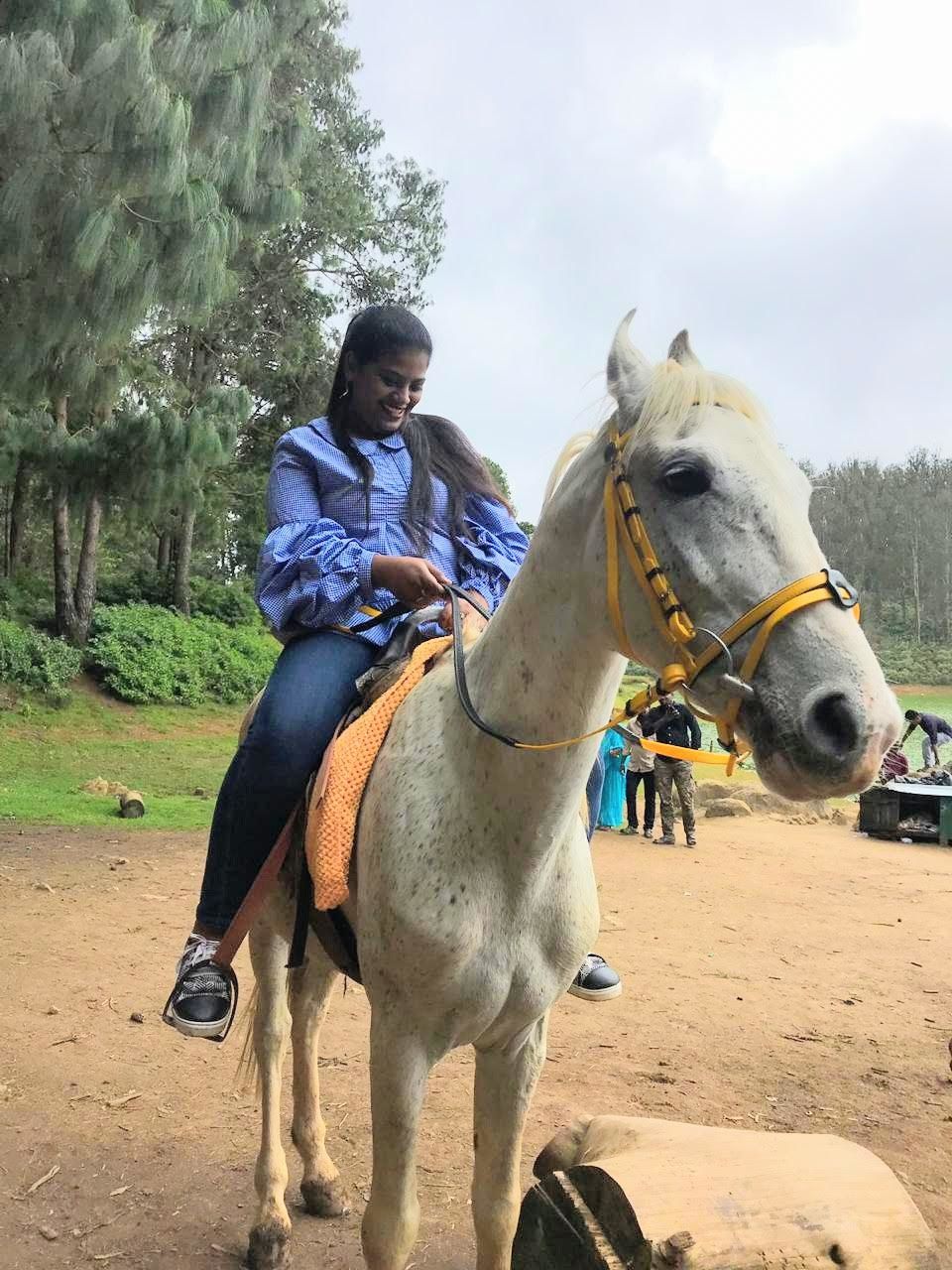 9th Mile Cine Shooting Point
At a stone's throw distance from pine forest lies 9th mile cine shooting area. It is also known as Wenlock Downs and is one of the major attraction. We trekked up the snaky trail to the top, the stunning meadows offered unobstructed views of the Nilgiris and was a perfect spot to spend a few hours away in a calm and serene environment.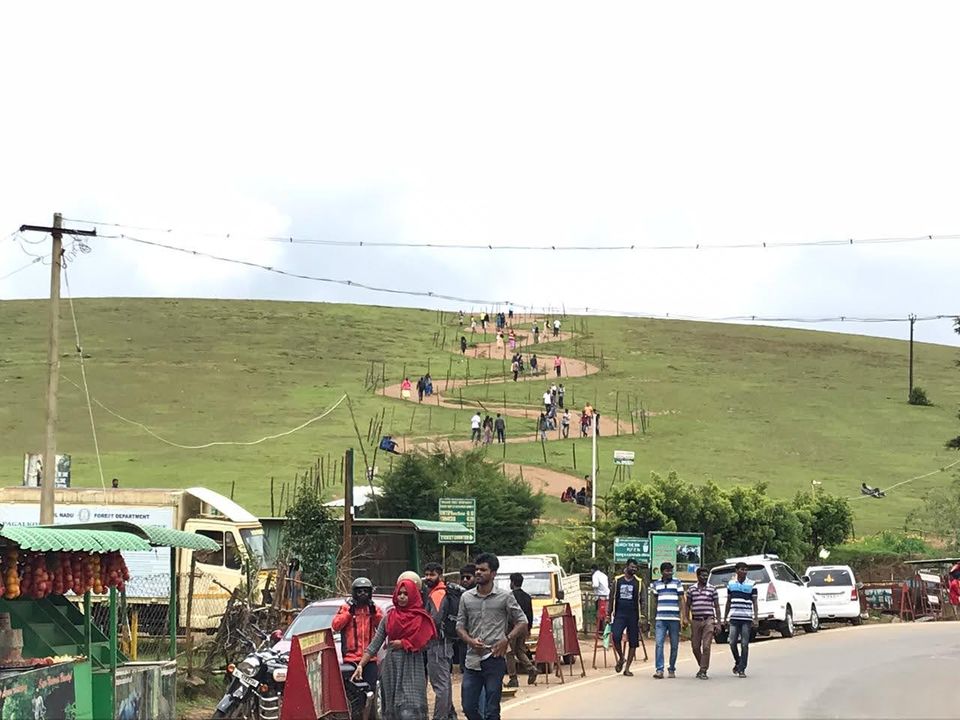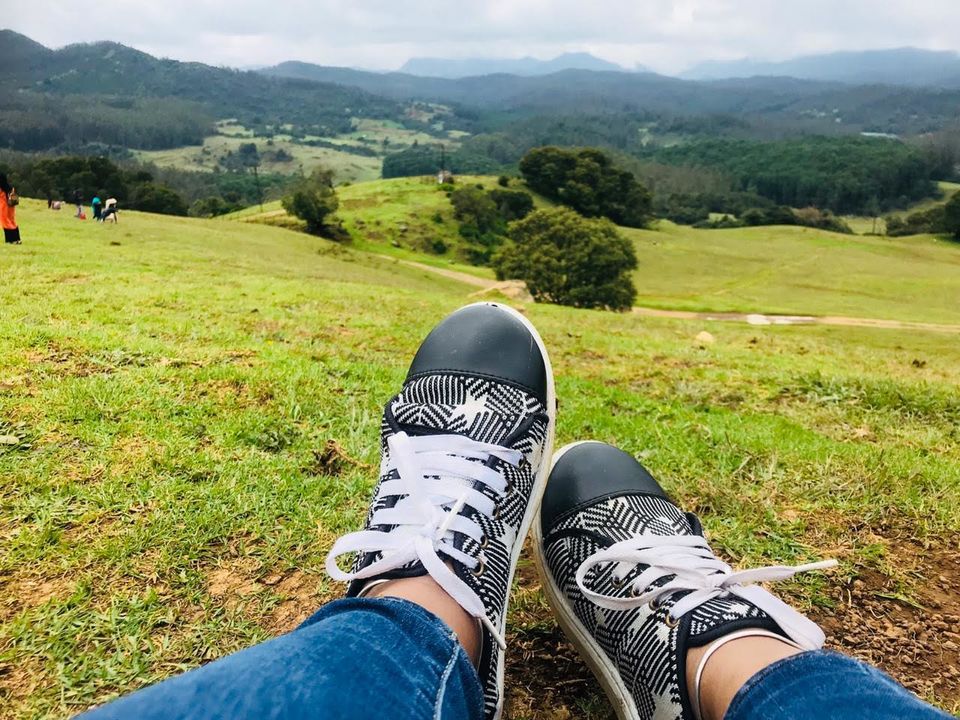 Pykara Falls and Boat house
This fall is 1 km away from the parking lot and requires walk or electric cart to reach. From the tickets counter we climbed down a long flight of stairs but after doing so much of hard work, visioning White milky water gushing down through reddish brown rocks was stunning. I found the location picturesque and it was very satisfying to provide all eyes and ears to the falls. The water from the falls run down to Pykara lake where the boat house is located, which has various boats for ride. Boat ride is a thrilling experience, makes you feel relaxed in cool and breezy environment.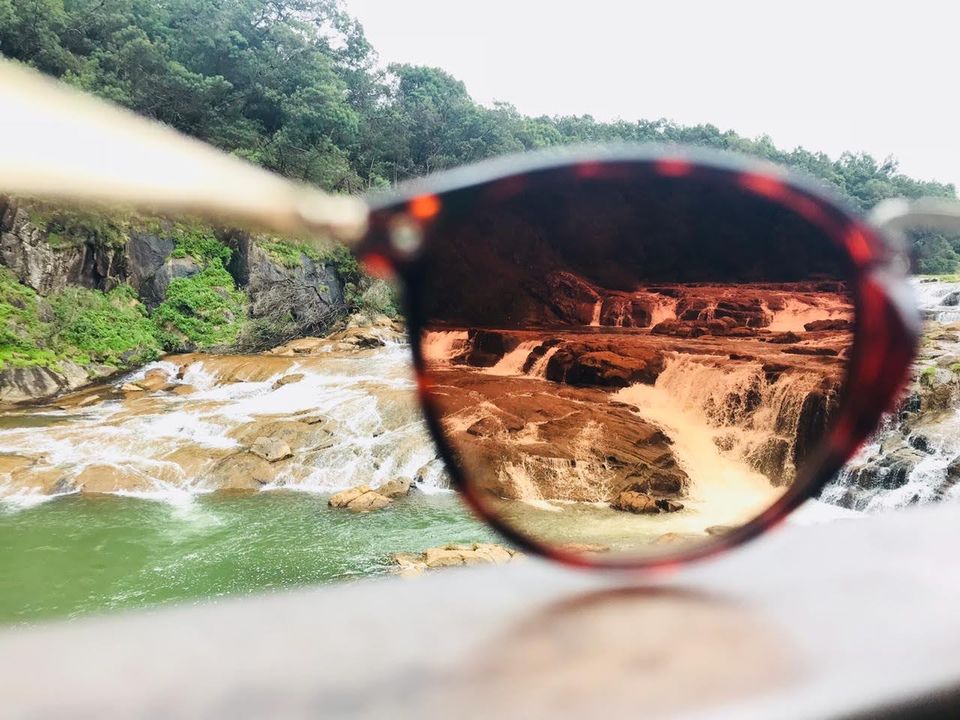 Dodabetta Peak
Our last destination was Dodabetta peak which happens to be the highest point in the Nilgiris region and true beauty of western ghats. Standing at this point gave me bird's eye view of Ooty and I bet this will surely leave you spell bounded with jaw dropping scenic sights. Telescopic view is also available here for 360 degree views but it was closed as the telescope was under renovation.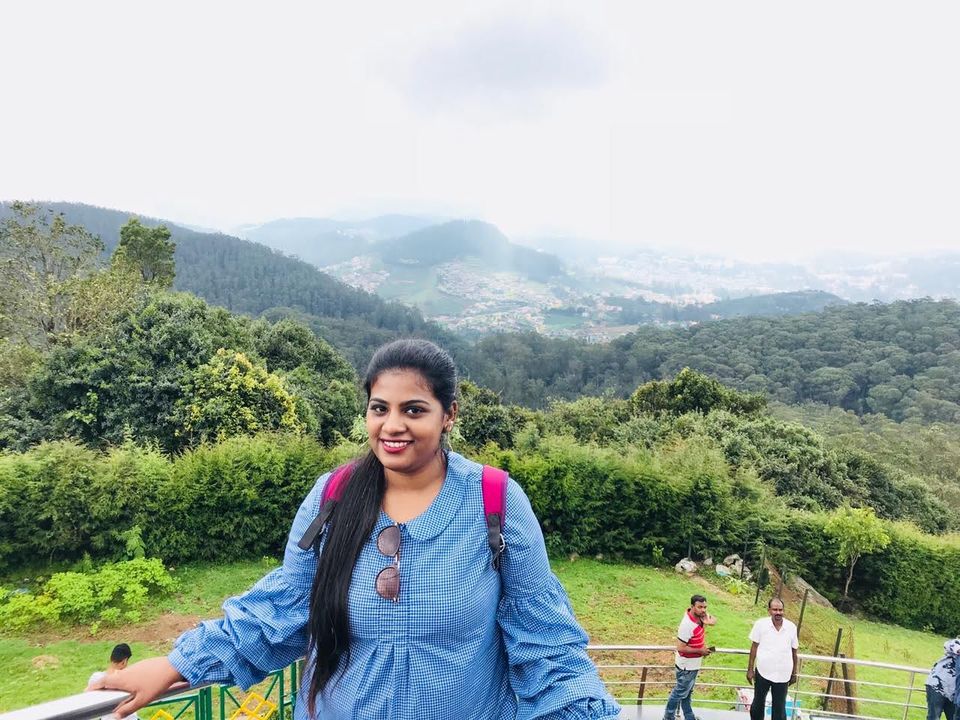 Well! It's been a slice but it was hard to bid adieu for the continuation of day to day chores.