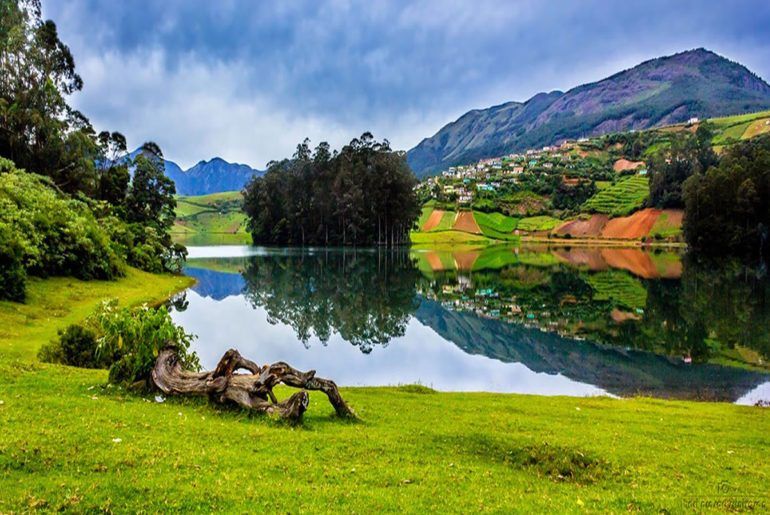 Located in the Southern region of India, Ooty is a hill station with dense forests and calming and soothing breeze. People can list a number of Ooty tourist places and by being in these places, one can feel the joy of being in touch with nature and life. All of Ooty sightseeing tourist spots list include places of serene beauty and boundless perfection. Ooty is very near to Bangalore and when people visit the South, they make it a point to visit Ooty for once. Some of the places to visit in Ooty are listed as under:
Places To Visit In Ooty
1. Ooty Lake In Ooty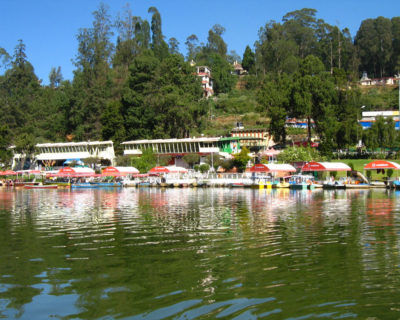 The Ooty lake is in the L-form and this sightseeing in Ooty is an artificial lake which is made for the purpose of ferry transportation and for the market areas. Tourist places of Ooty include the lake as it is very beautiful and its beauty can't be expressed in words. The near place is now used as a bus stand because of which people are always found in this place.
2. The Toy Train In Ooty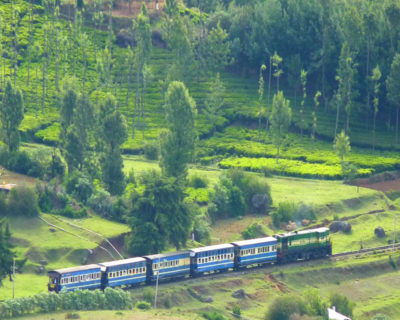 Sightseeing places in Ooty include the toy train which goes up to a distance of 46 Km and one can travel around 5 hours in the toy train. When one asks what to see in Ooty, the toy train is a must because it goes inside the Nilgiri forests and one can experience mist and fog on the journey which just makes it a worthwhile thing to do.
4. Ooty Rose Gardens In Ooty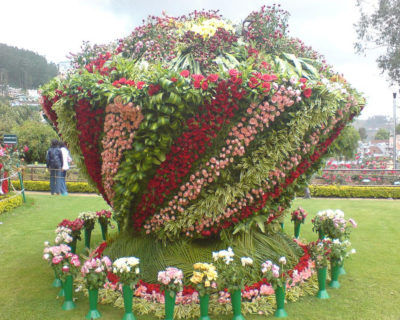 Sightseeing places in Ooty include the Ooty rose gardens which have vast stretches of rose patches in a long row and the landscape is breathtaking which is enjoyed by every visitor. One can find hybrid roses in these gardens and if one wants to present bouquets to their loved ones, then one can pack roses from this rose garden as the roses are very fresh and long lasting. The Ooty rose garden falls under places to visit in Ooty in one day. The garden is surrounded by mountains and dense forests nearby because of which visitors do like to spend some quality time in this fantasying place.
5. Dolphin's Nose In Ooty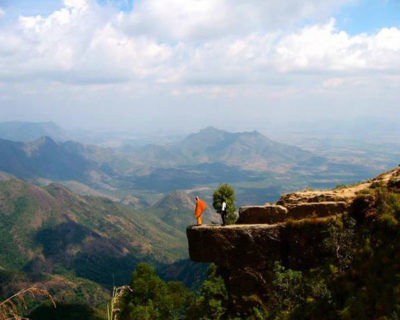 A natural spot to admire at, The Dolphin' nose is located at a certain height and one has to climb up to see this amazing view. The Dolphin's place is one of the best places to visit in Ooty. The Catherine falls is near to the Dolphin's nose which makes this place a sightseeing one in Ooty. Coonoor is just near to Ooty and people visiting Coonoor do pay a visit to this extraordinary place.
6. Annamalai Temple In Ooty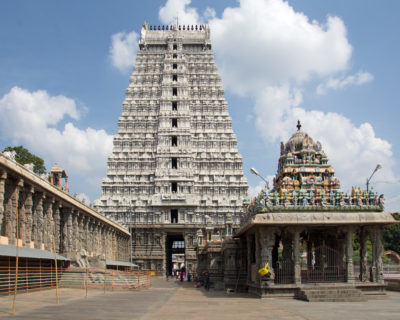 Annamalai Temple is a good place to visit in the list of places to visit in Ooty. The temple of Lord Muruga is situated in the temple and people come to this place to experience the magic of prayers and by being religious, they get more close to worshipping God.
Apart from mentioned above, few other places are Pykara Lake, Pykara falls, Murugan Temple, Wax Museum, Second World war memorial pillar, Avalanche Lake, Deer park. These are some of the best Ooty visiting places and one can visit in at any time of the year.