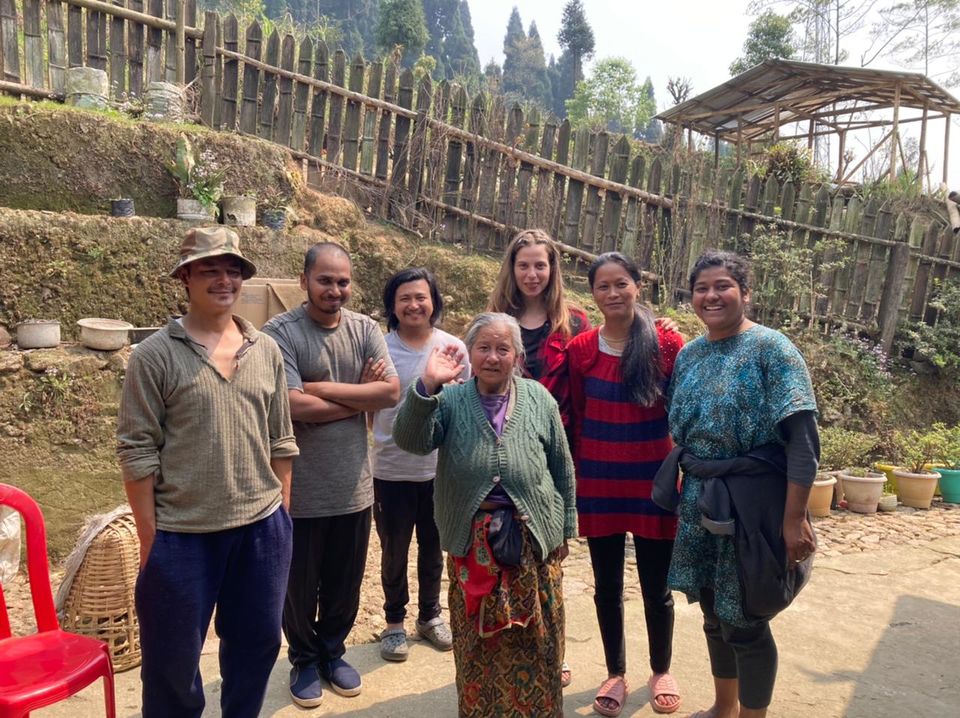 That's how it all started.
We were a group of 5 people staying at a small village called Sonadha on the hills of Darjeeling, India.
One fine Sunday morning we went out for a walk to get chai. That's when we met this amazing old woman who is fondly referred to as buddy by the locals.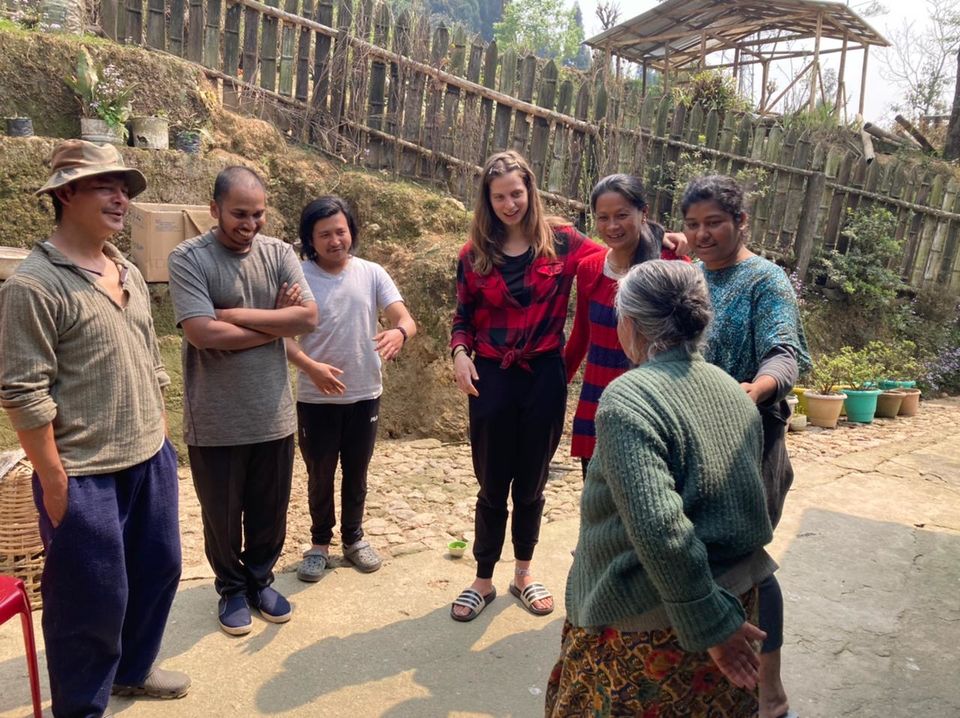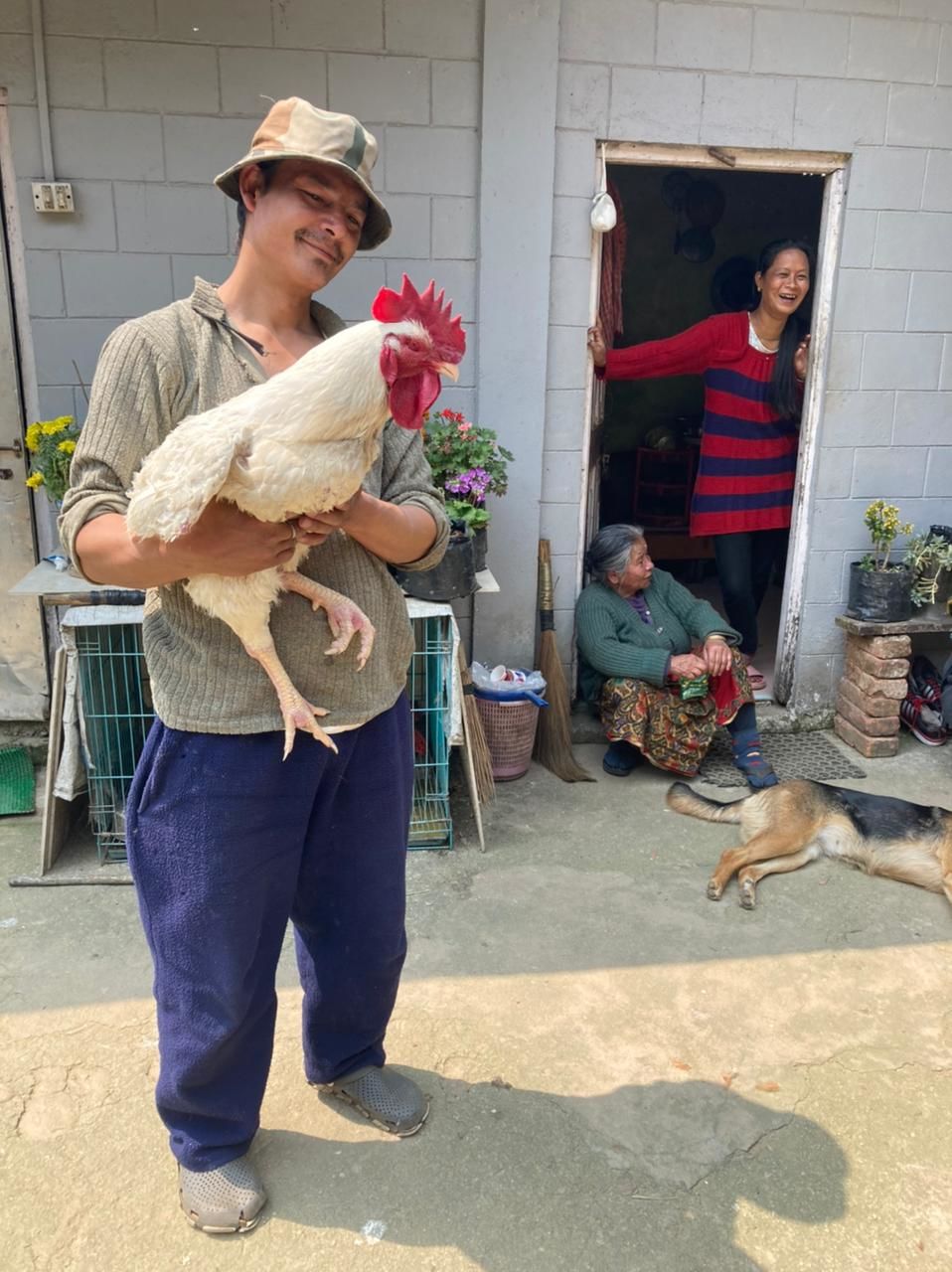 She spoke to us for a few minutes and asked us to follow her into the forest up the hills.We were surprised but also we were adventurous so we just followed her into the forest without asking any questions.The trek was not easy. None of us were wearing shoes nor carrying water.Buddy made it look so easy walking through the mountains,Despite her age she kept walking at such a fast pace along the narrow trails.
She climbed down steep steps and even jumped over a rock onto the other side like a pro.She would often stop and talk to us about the local trees and plants in the area.She was very keen about sharing her knowledge about her surroundings to the next generation and she was constantly worried about commercialisation of the world.She was a nature person.
After a few hours of hiking we arrived at a small village where we stopped for a while talking to a random woman and her toddler who served water to all of us. The toddler was very keen about joining the trek with us and in fact followed the group for a while before we convinced her that she had to go back to her mom.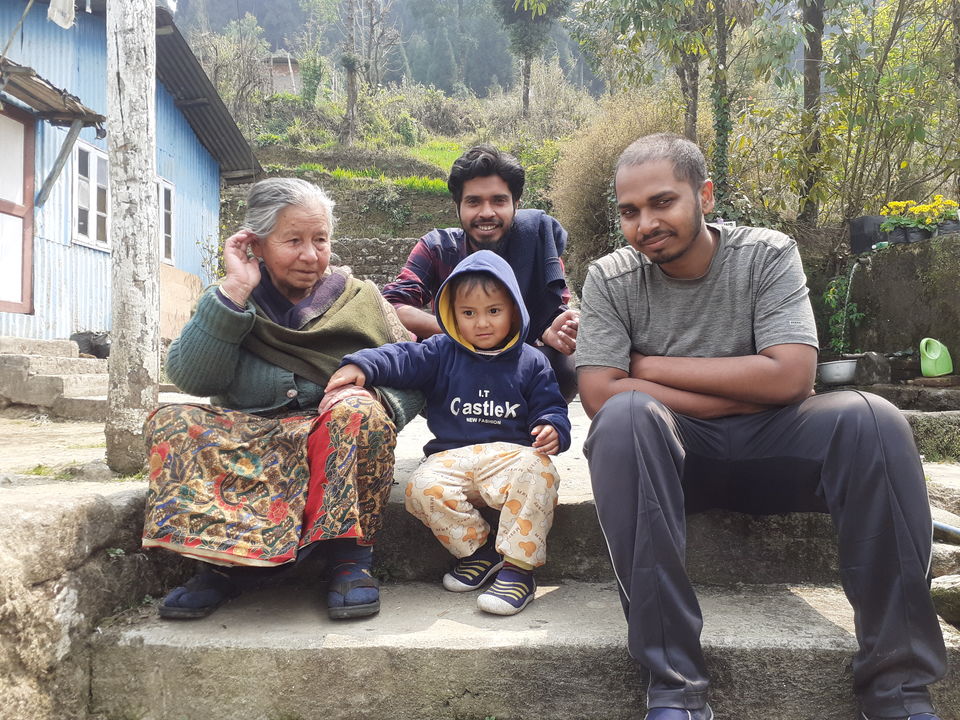 After the water break we continued our journey towards another village where again we took a pit stop at a local villagers house. The family was very welcoming and immediately let us enter their home. It was a totally self sustainable house in the hills of Darjeeling. They grew all their livestock, vegetables and fruits. Our time at their home became even more interesting thanks to their pet dog and all of the birds they were breeding. They were highly aware of the global environmental problems and they had moved on to an organic lifestyle.We stayed at their house for over 3 hours where they provided us with refreshments and snacks, talking to us about their culture and way of life.
They also invited us again to their lovely home for lunch someday which was very generous and sweet of them.
It was overall an out of the box experience for all of us travelers to enter into some random villagers house and get to know about them.This was something which won't be happening to every other traveler in the world. These moments were unique and will be cherished by us forever.
We clicked some pics with them before leaving their place to document the memories and we bid our farewell, promising to them that we would visit their place someday again.