An early start to a weekend for a trip to Himalayas is always soothing. The destination was far but the reward of being there were enormous.
We started from Greater Noida in the wee hours of a cold morning. Morning breeze gets you that positive energy which you cannot feel while working in a office cabin . The drive was smooth with less traffic enroute and within no time we reached Haridwar.
Haridwar the holy town where one can take holy dip in River Ganges (Most Sacred River of India) and be free of all sins. Our destination was far thus we decided to move ahead. Had tummy full breakfast enroute and continued our journey for the first day halt.
The first day halt was a Himalayan village "Sari". To reach Sari one needs to drive past haridwar, continue towards Rishikesh and from there drive to Rudraprayag (Holy town which witnesses the confluence of Mandakini and Bhagirathi) via Devprayag.
The entire journey is scenic once you drive past Rishikesh and so the roads are. However if you are driving to the upper northern India ensure you drive at a speed which you have control on.
One needs to take a detour from Rudraprayag towards Kedarnath and then another detour towards Agastmuni and Ukhimath.
Google Maps can really help you if you are tech savvy and loves to explore the unexplored. First day drive is close to 400+ Kms but worth an effort.
By the time sunsets you will be in Sari the first pit stop of the day. Sari is small village with very few accommodations available and with very basic amenities. It's a good idea to book in advance.
We called it a day after quick dinner as the next day is going to be full of adventure.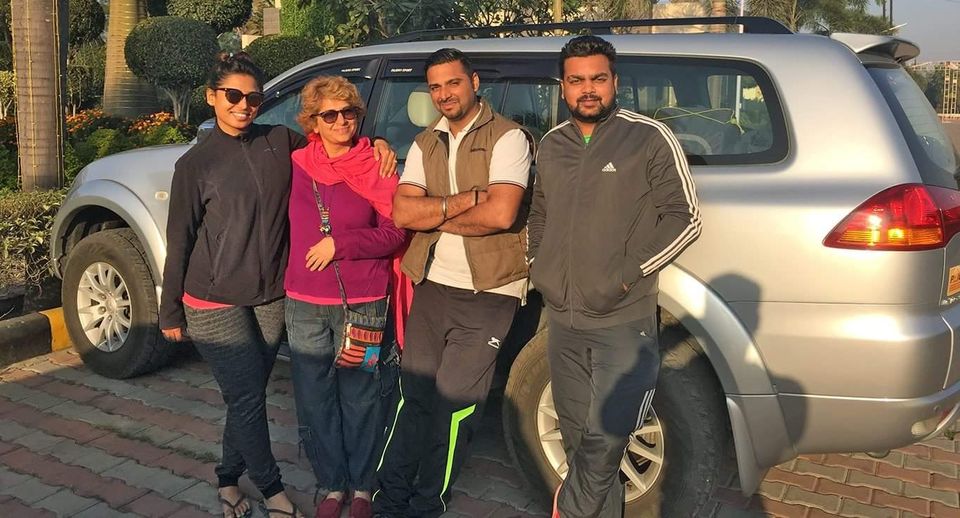 After a nice breakfast which comprised of eggs, maggi, parantha and ofcourse Coffee we started our trek to Deoria Taal. From Sari there is a well paved path and you cannot get lost unless you really want to explore something out of the box ????.
Always start early when you are on a trek as that opens up lots of possibilities for some amazing nature clicks.
From Sari the trek to beautiful Deoria Taal is close to 1.5Kms. If you are an avid trekker you would be able to reach within an hour but who wants to rush when you have amazing views to greet you.
When you are in Himalayas you are close to Lord Shiva. Enroute there is a temple dedicated to Lord Shiva. You would find locals doing the trek to temple and then to deoria taal. You would find them singing local songs and smiling greeting every person on the trek.
With some amazing views and more steep climb we finally reached our destination Deoria Taal. Witness the amazing views of Mt. Chaukhamba and its reflection in Deoria Taal.
The lake is every photographer's delight and with an early start one can capture the beautiful views the lake has to offer. Enjoy the journey and plan your travel as well ????????