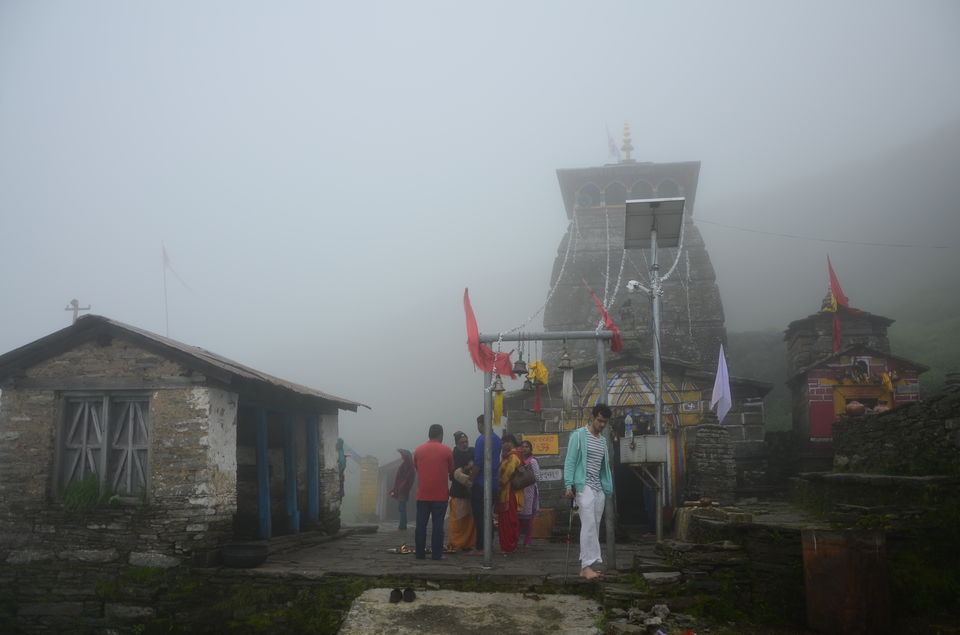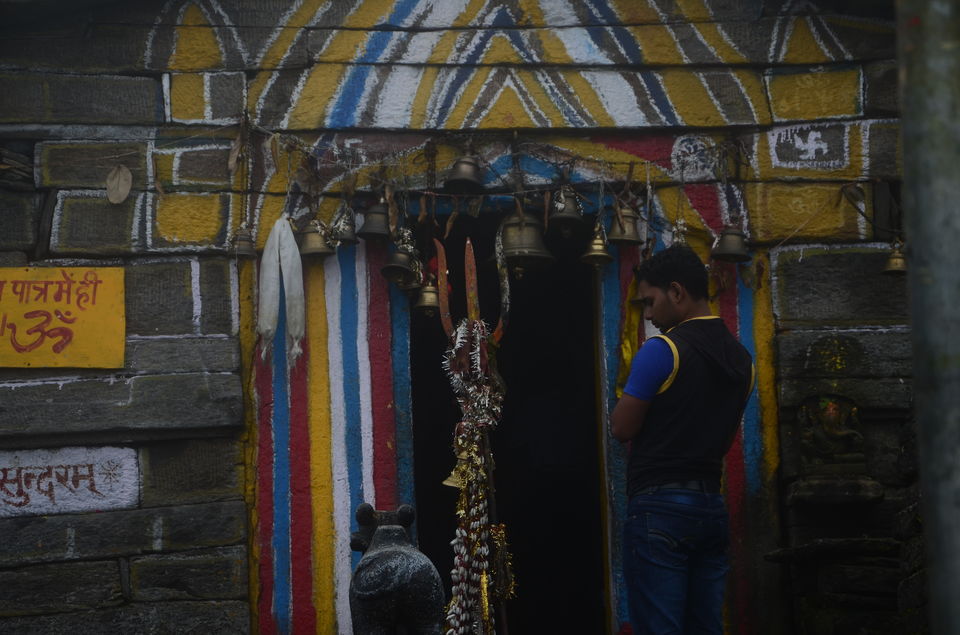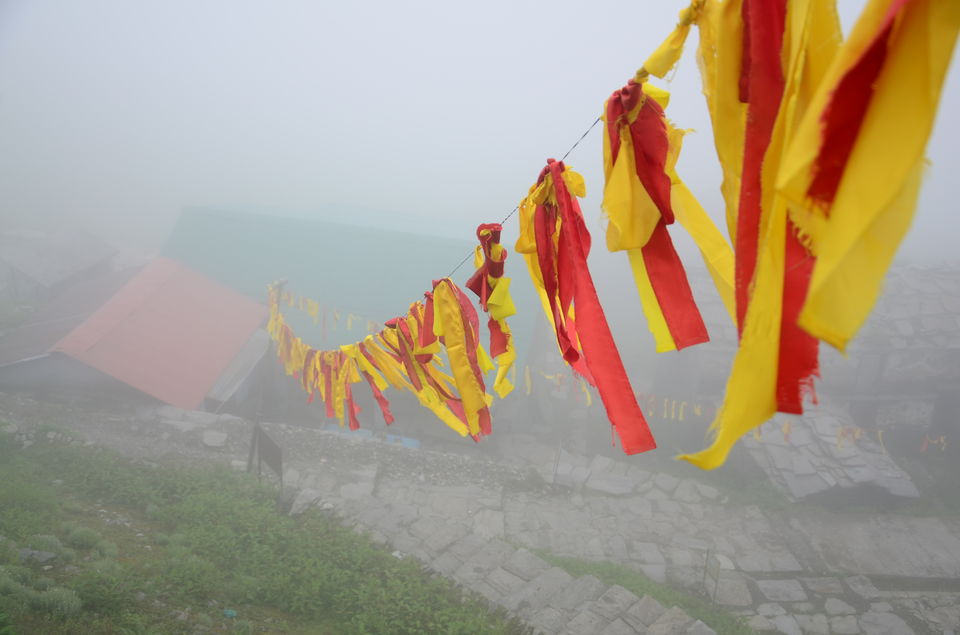 I had often heard about Uttarakhand being called the Switzerland of India. Mostly laughing it off as an exaggeration, I didn't know what people exclaimed was nowhere near to the real beauty of this place! Tired of the everyday hustle bustle of the city life, we decided to take some time off work and head towards Uttarakhand on a road trip for our first trekking experience to Tungnath temple from Chopta.
Located 450 Km away from Delhi (via Rishikesh), Chopta is regarded as the mini Switzerland of India and is the starting point of the trek to the Highest Shiva Temple in the world: Tungnath Temple. A tiring 14 Hours drive battling the numerous landslides, led us to Uttarakhand which welcomed us with a cool breezy starry night. Next morning, we woke up to a mesmerizing view of a picturesque landscape completely taken over by thick heavy white clouds. The very sight of a view like this took away our fatigue and we were all set to head for our morning trek. Here is a snapshot of our trek details:
Chopta (Trek start point) - Tungnath temple (3.5 km trek) - Chandrashila (1.5km trek).
The two hours (one way) trek was exhausting. Every step we took made us remember our science lectures in school: Higher the altitude lesser the oxygen! We used the following navigation link which helped us reach our destination without getting lost:
Tungnath : http://www.geoadrs.com/tungnathtemple
Nevertheless despite the breathlessness, on reaching atop, the adrenaline rush that we experienced on realizing we were at an altitude of 3,680 m (12,073 ft) is something I still cant put in words. The Tungnath is rightly translated to the Lord of The Peaks for it's withstood years of freezing weather. It is second in the order of the Panch Kedars and it's incredible to see both Hindu and Non Hindu Devotees travelling all the way in the glory of Lord Shiva for thanksgiving of his bounties upon them. It is indeed an exhilarating feeling to be at such a divine and peaceful place with strong roots to the Hindu scriptures.
After spending some time at the peaceful Tungnath temple, we headed to the summit of Tungnath: Chandrashila Peak (altitude of 12877 ft. above the sea level)
Chandrashila : http://www.geoadrs.com/chandrashila
A steep trek to Chandrashila was a little challenging due to slippery wet mud owing to the previous night's rainfall. Getting a grip got a little difficult, so we made use of sticks to keep ourselves form slipping away. The cold winds made it a little tedious for us to continue without pauses but since the distance was relatively shorter, we covered it quickly without any hurdles. Chandrashila gives a beautiful view of the Himalayas. Though the clouds obstructed the complete view, we still managed to see the mighty Himalayan Range.
We began our descent to Chopta again. Since we covered our trek much before than we expected, we decided to head to Deoria Taal on the same day. Driving to Sari after having our meals at Chopat, we geared up for our final destination of the day: Deoria Tal.
Deoria Tal : http://www.geoadrs.com/deoriatal
Our drive to Deoria Tal was smooth with no landslides. It had drizzled a little but thankfully not when we set out to trek from there. The 1.5 Hours drive took us through heards of sheep with local children running around to protect them. The area has some villages around whose livelihood greatly depends upon their cattle and farming. Deoria Tal welcomed us with heavy clouds which reduced the visibility considerably. Thankfully due the winds, in the middle of the floating clouds we did catch the glimpse of the majestic snowy Himalayas yet again. We spent our night at the lake side in tents in front of the bonfire forgetting about the exhaustion and day to day mundane issues. I finally got my detox potion to revive myself for the upcoming Delhi city life.
TREK FACT FILE:
Tungnath : http://www.geoadrs.com/tungnathtemple
Chandrashila : http://www.geoadrs.com/chandrashila
Deoria Tal : http://www.geoadrs.com/deoriatal
Delhi to Chopta- By Car (14 Hours Driving Time with Landslides)
Chopta (Trek start point) - Tungnath temple (3.5 km trek) - Chandrashila (1.5km trek)
Downhill back to Chopta. Drive to Sari (1.5 Hours without landslides)
Sari (trek start point)- Deoria Tal (3-4km trek)
Frequent Searches Leading To This Page:-
Tungnath temple uttarakhand package, uttarakhand holy packages cost, uttarakhand Chandrashila devbhoomi, haridwar to chopta trip